This post may contain affiliate links, meaning if you book or buy something through one of these links, I may earn a small commission (at no extra cost to you!). Please see my disclosure.
Is this a monthly recap or a biannual recap? Clearly, it's been a while. I won't lie. I actually stopped doing this because I wasn't sure if anyone really cared about them. While many of my posts, I can determine their popularity by looking at the Google traffic, I can't with these. They mean nothing to Google traffic and more of how much someone is actually interested in me and my life.
So, I still am not sure if these are read, but I did realize something. I enjoy writing these and, in a way, they're like my little journal. I like to look back and reflect at times and these are a great way to do that. So, I'm going to start doing them again!
Now, to play catch up. The last monthly recap I wrote was for March of this year so I've got six months of life to wrap up.
---
WHERE WAS I IN APRIL-SEPTEMBER?
The irony in me quitting these recaps is that I probably had WAY MORE to talk about in the past six months than ever before. If I had written monthly recaps, they would have been far more entertaining and juicy because I've traveled way more this year. So, where have I been?
In April, I headed to Costa Rica for the very first time with two goals in mind – visit a new sustainable lodge and get my scuba diving certification. Despite only visiting a small portion of the country, I realized why everyone always raves about Costa Rica. It truly is a magical place with so much to offer and I can't wait to go back and experience more.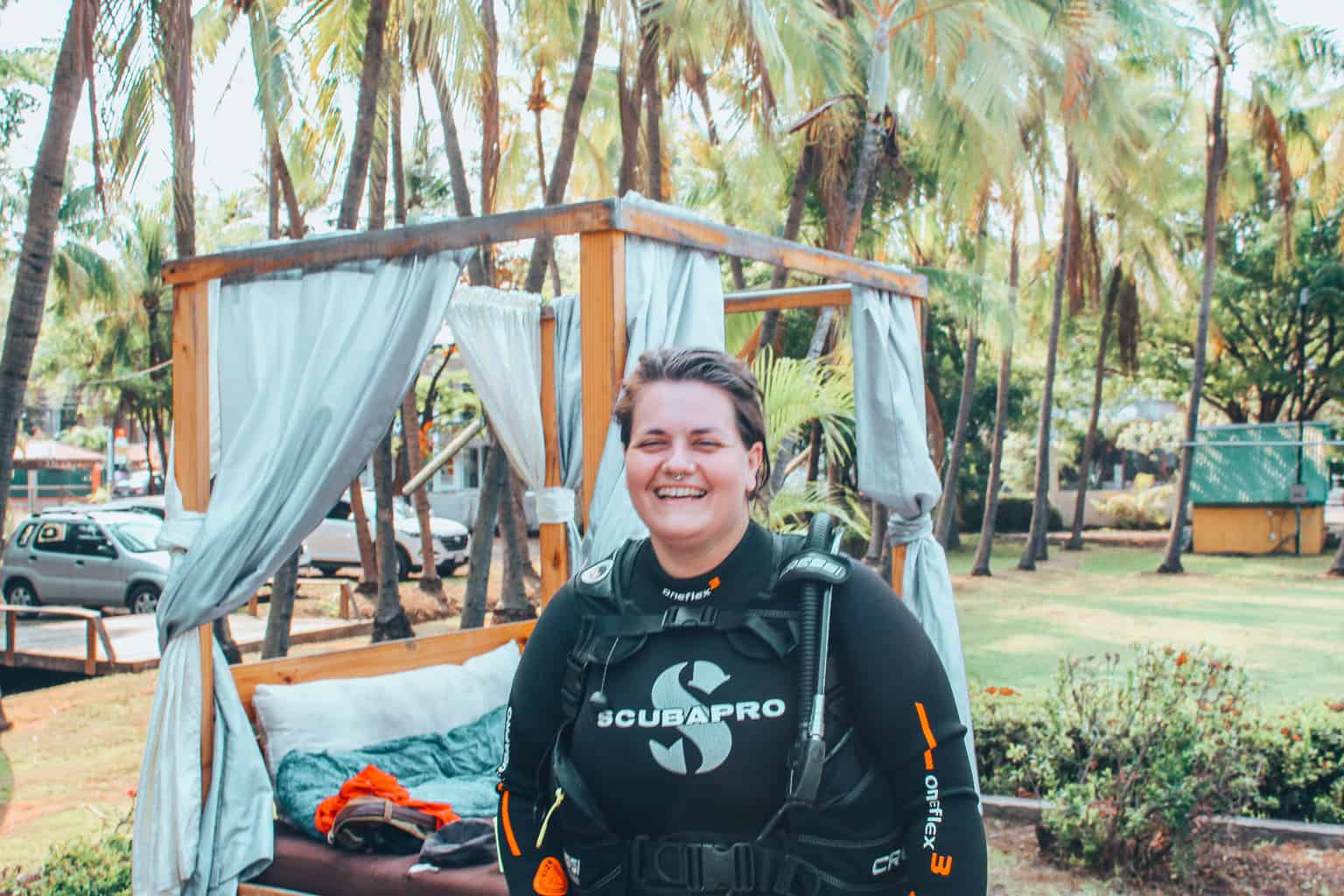 In May and June, I was in Nepal! I didn't even know I was going to Nepal until the week before so this was quite a whirlwind trip. I was able to go to Kathmandu, Pokhara, and Chitwan – often referred to as the Golden Triangle in Nepal. This is easily one of my favorite countries now.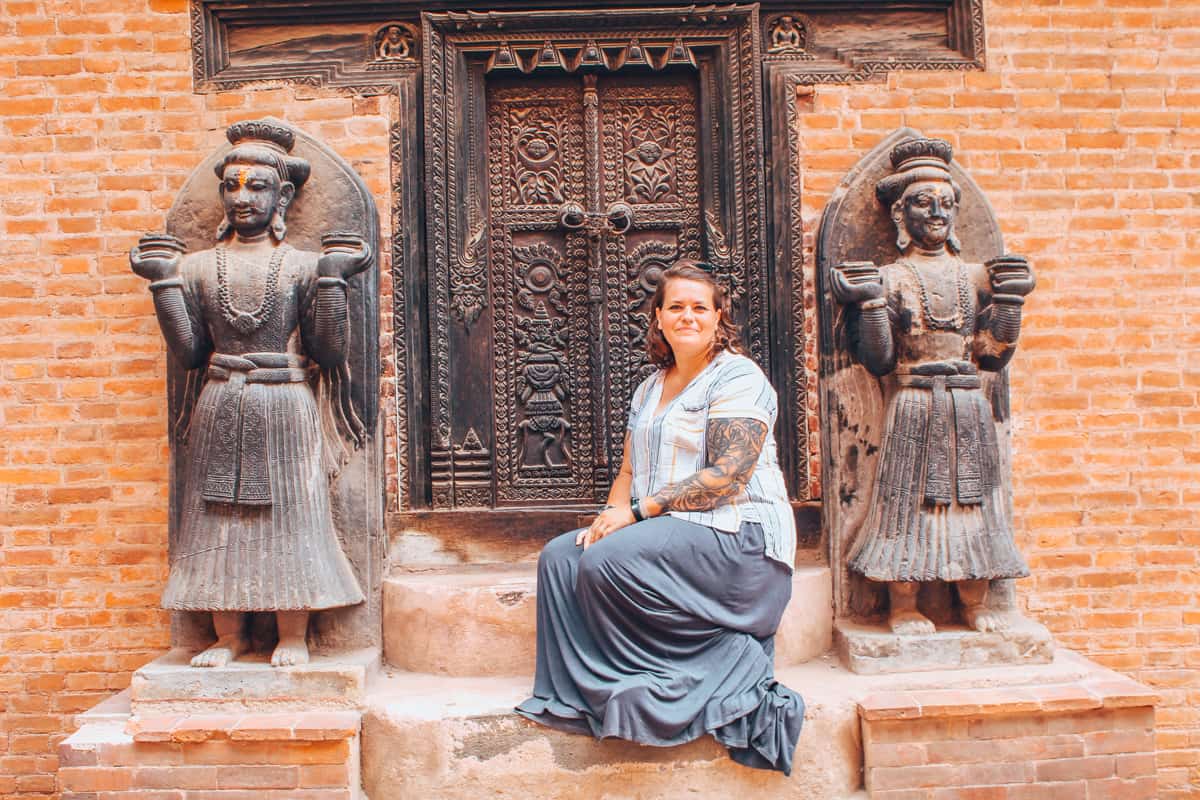 A couple of weeks after returning from Nepal, I headed to Boston for the second year of TravelCon – a travel blogging conference. This was surprisingly my first time in Boston and it was full of history and a super walkable city! Aside from the conference, I checked out the vegan options in Boston and explored some of the Freedom Trail.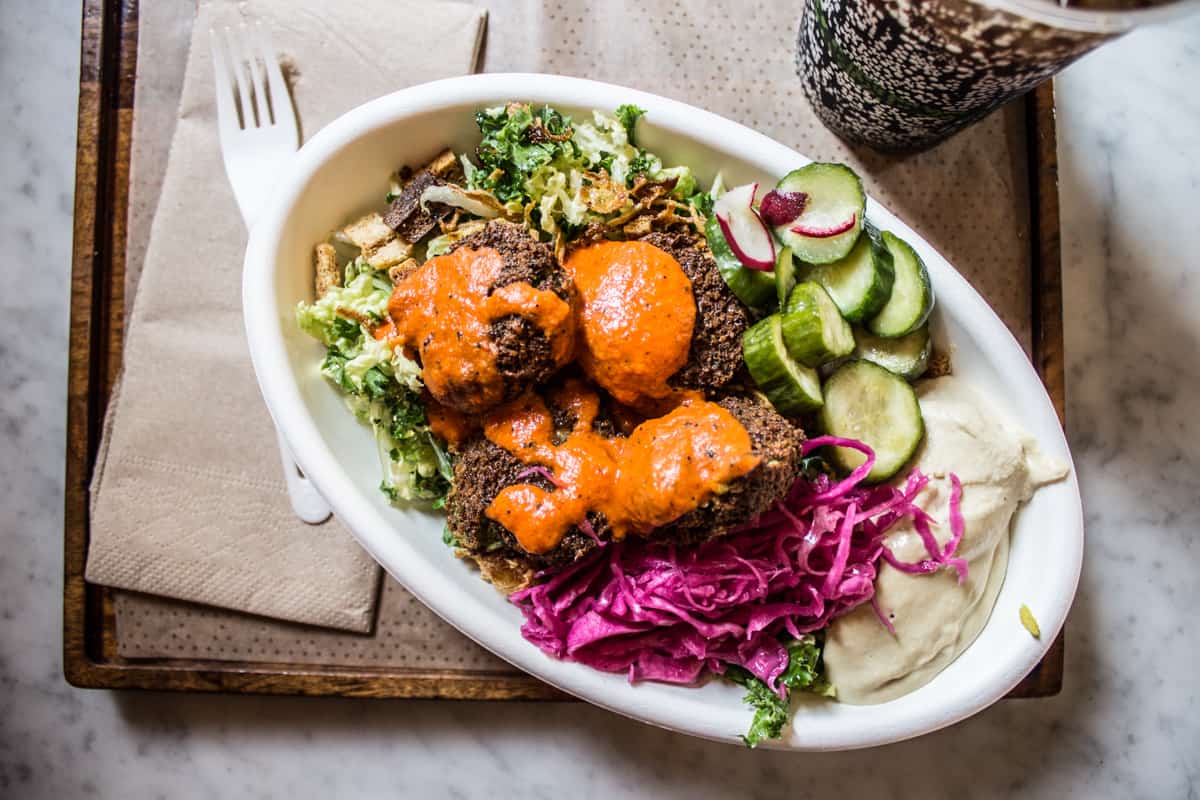 In July, I made my way to Columbus to check out the vegan food scene, street art and more. In the same month, I headed down to Florida to meet up with my friends Jenn and Ed to go scuba diving in Deerfield Beach – this was my first dive after getting my certification in Costa Rica.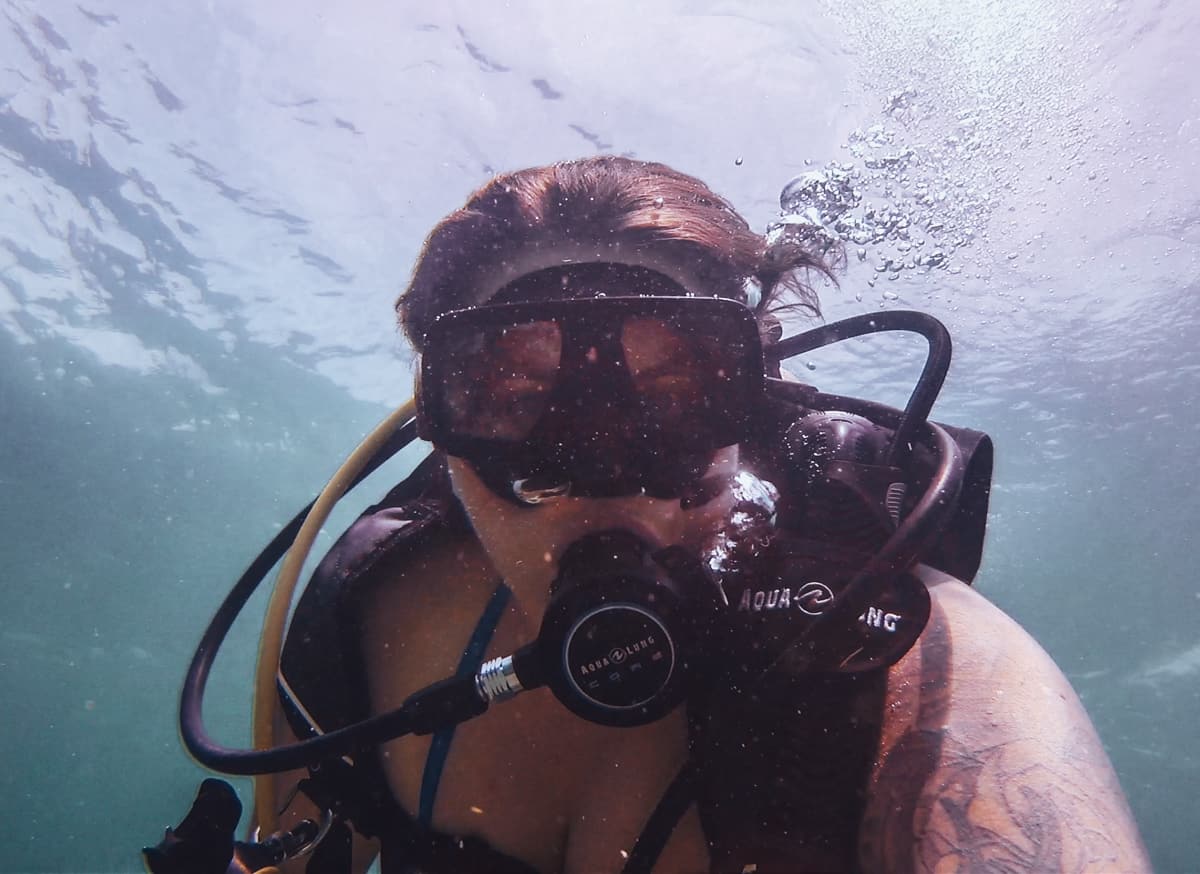 In August, I took a trip with my mom and brother to two new locations – Maine and New Brunswick! We explored the coastline for ten days and it really was an amazing place to visit.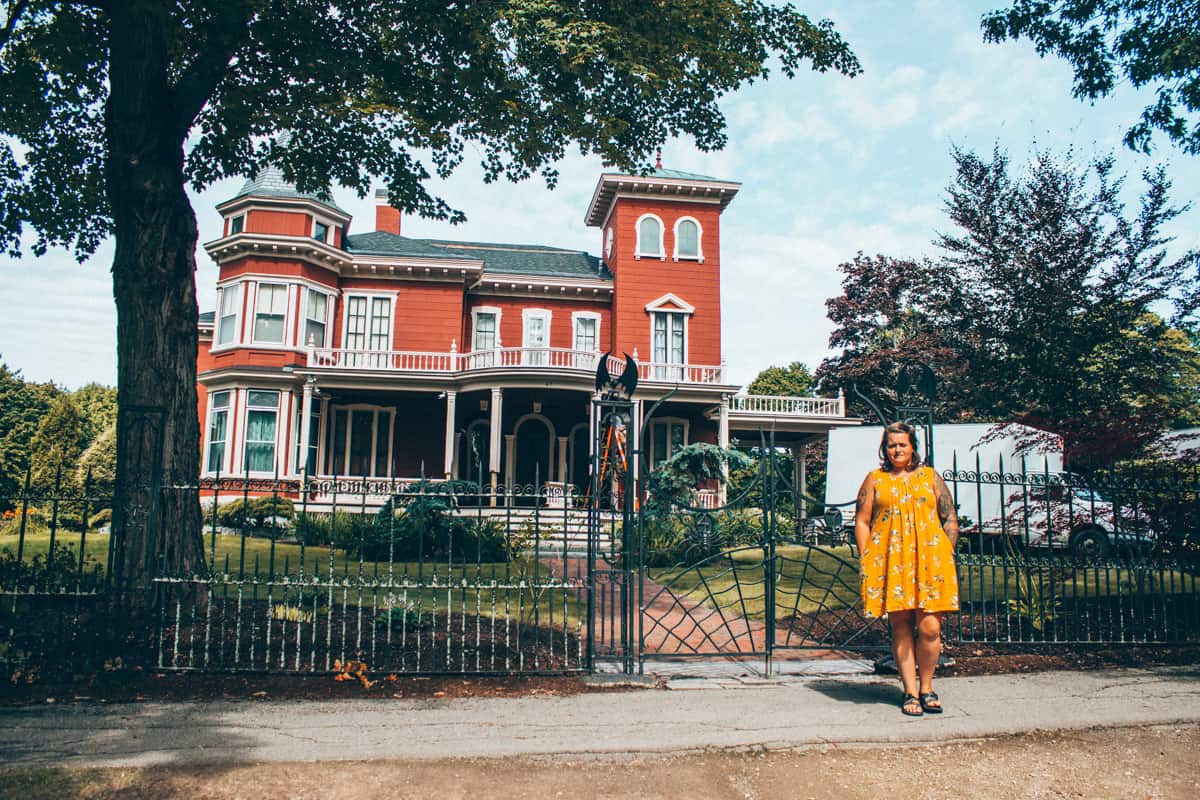 In September, I headed back to Orlando for ten days to house and cat sit for friends while exploring more or Orlando. I actually flew into town during the hurricane so it was a bit interesting and anxiety-inducing but the second half of the trip was great. My mom came down for the last few days and we went to Disney World for a couple days. At the end of September, I headed back to New Orleans for the second time. I was able to explore way more than the first time – checking out the new HI hostel, the vegan options, and putting a responsible travel guide together.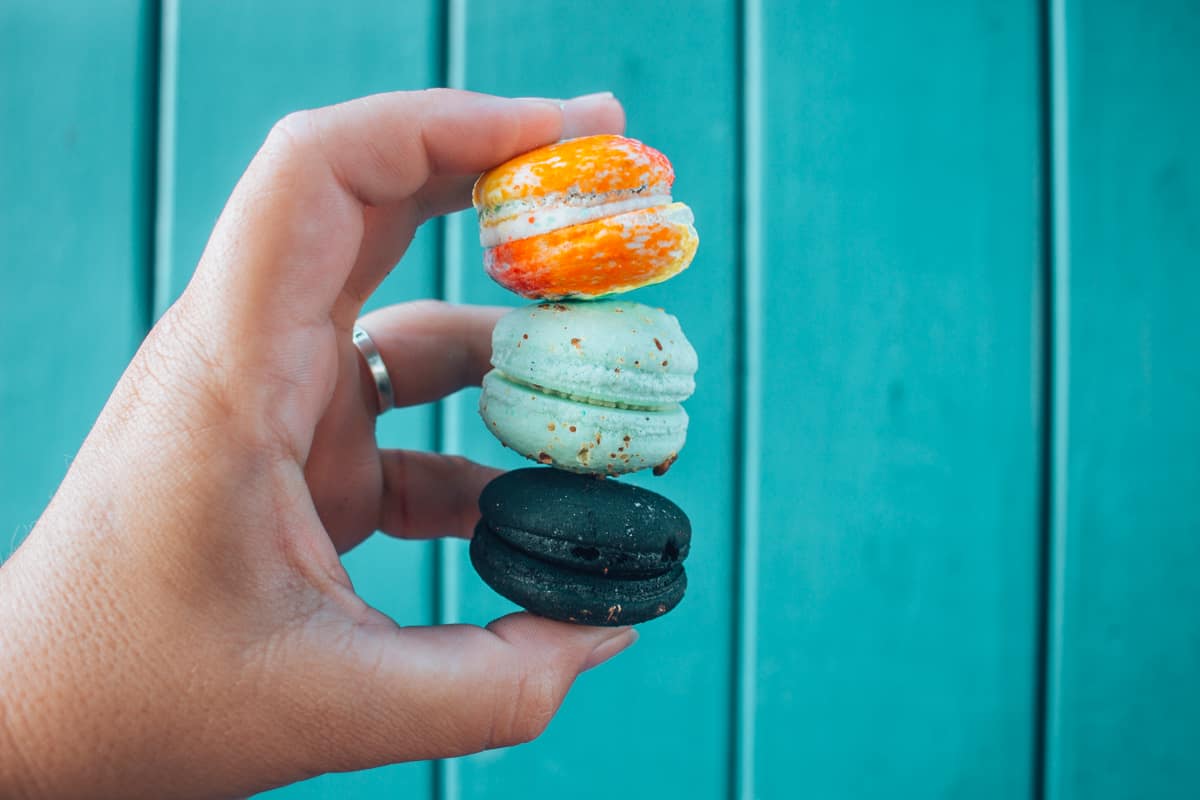 ---
PERSONAL LIFE THE PAST SIX MONTHS
As I was typing this, I was like "what happened in my personal life in the past six months?" I even asked my boyfriend – "Did anything happen?"
Neither of us could come up with anything. I mean, I could say all this travel is personal. But, really it's work. It may be awesome, but it is still work and I would put it in that box first and foremost.
I haven't even bought a new plant, guys.
So, this is going to be a new goal of mine – more work-life balance. Gym time, eating cleaner, doing more things just because I want to do them and not because I want to create content about it.
---
MOST POPULAR POSTS
My scuba diving posts and my Columbus posts have proved to be my most popular these past six months!
I would love to know what y'all like reading the most!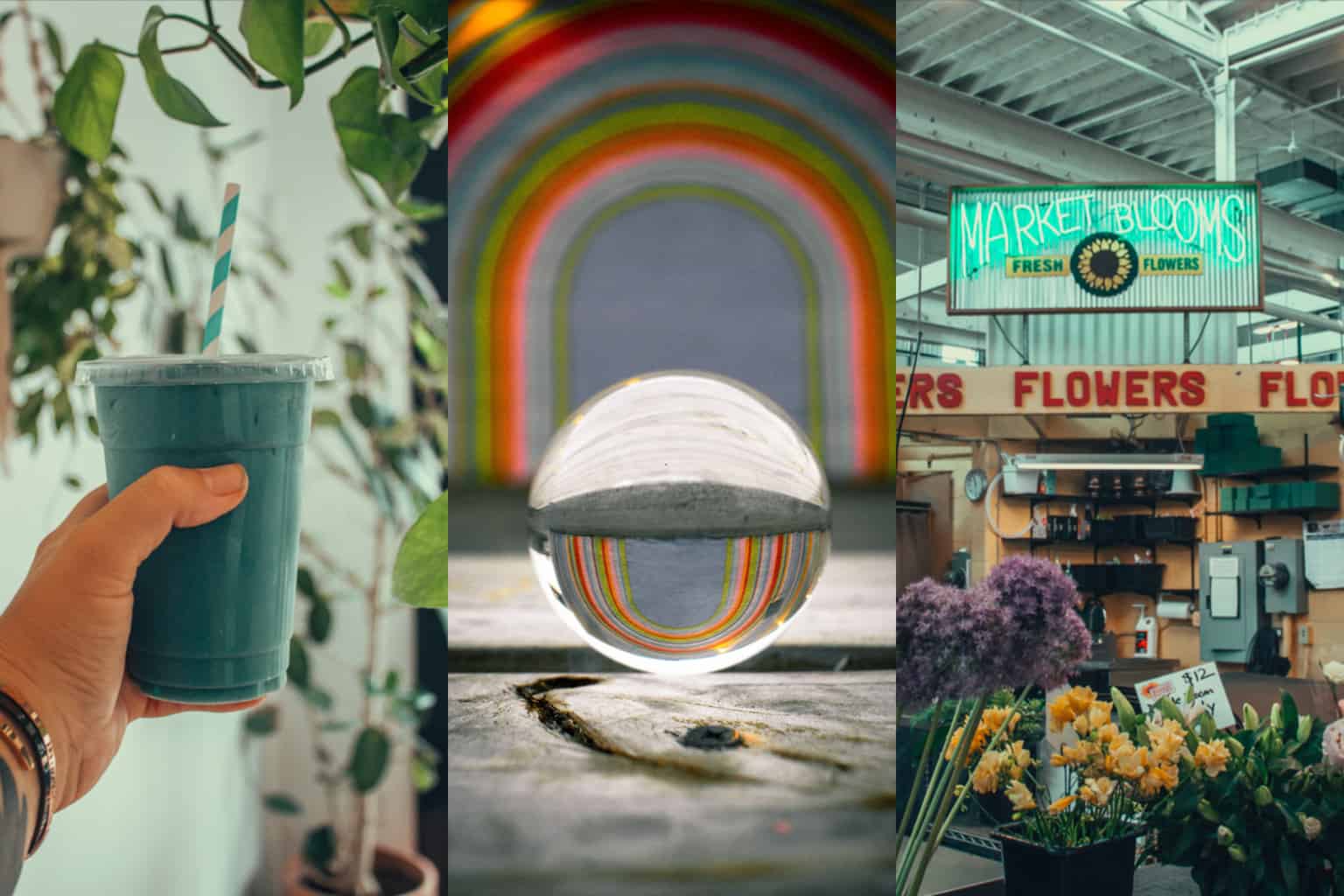 ---
OTHER POSTS PUBLISHED IN THE PAST SIX MONTHS
---
BEST THINGS I ATE
Oh, this is a difficult one! It's hard enough to pick one thing when it's just one month let alone six months.
All of the momos in Nepal – all. of. them. They were amazing.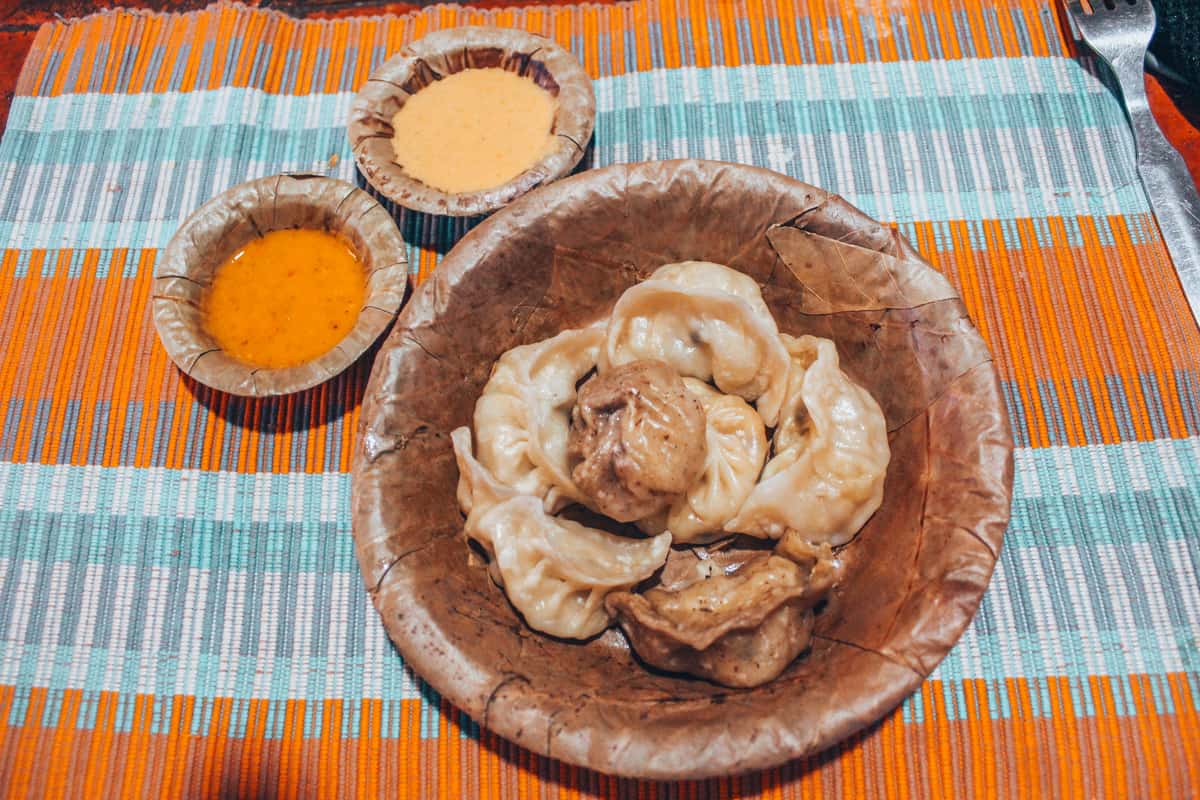 This delicious meal from Comune in Columbus, Ohio.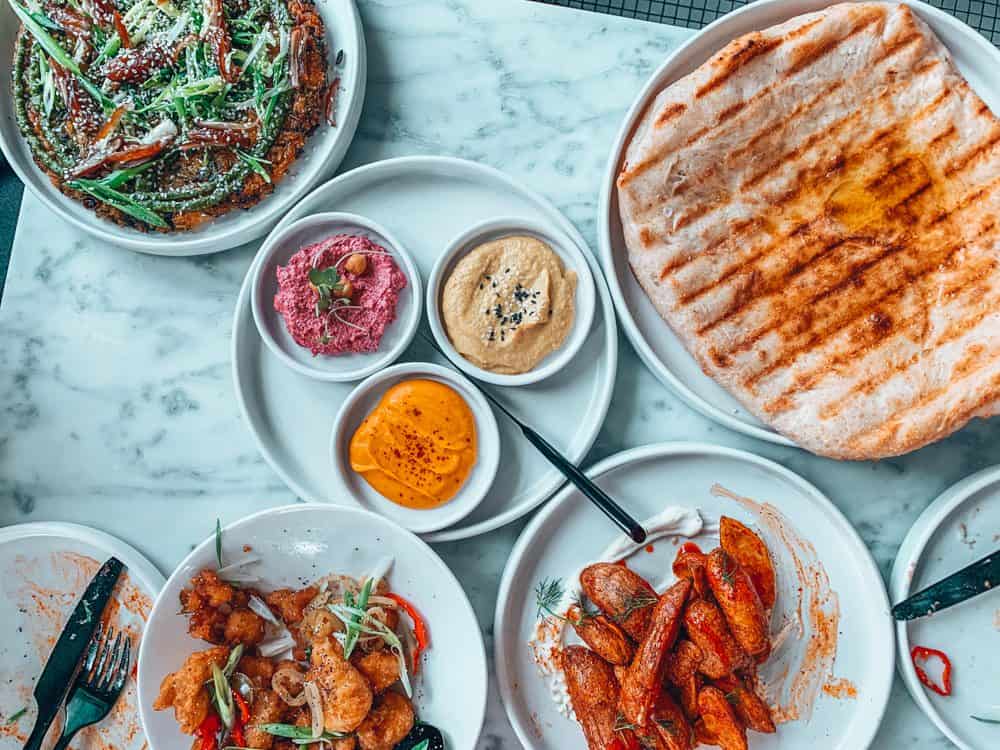 This breakfast from Breads on Oak in New Orleans.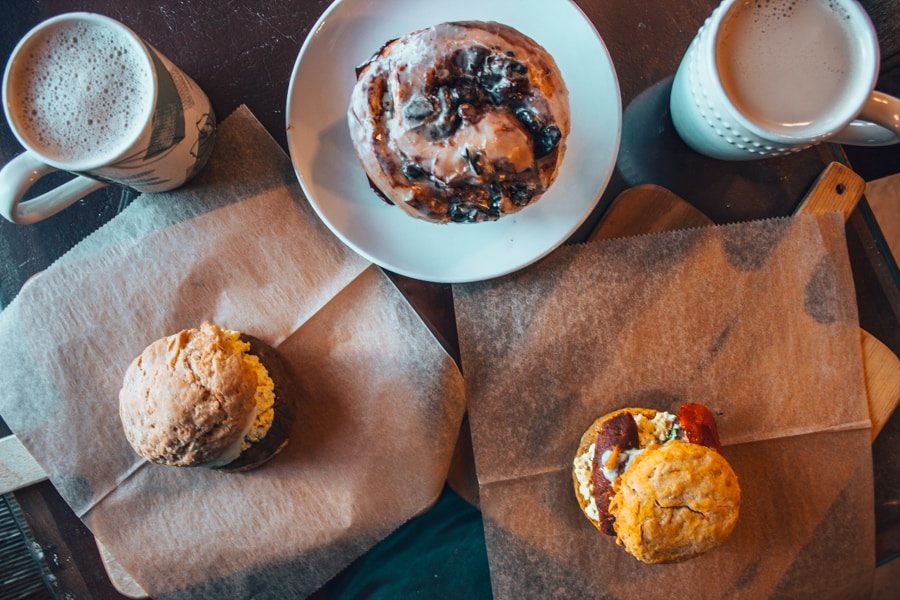 ---
MOST LOVED INSTAGRAM POST
The fact that this was my most loved Instagram post in SIX months makes me feel some serious hope in the world and made me feel like people really get me. Amazing.
---
WHAT I READ, WATCHED + LISTENED TO THE PAST SIX MONTHS
MOVES + SHOWS I WATCHED
I'm not going to give you a play by play of every single thing I watched for six months but I'll highlight the ones I thought were worthy of attention.
Brené Brown: The Call to Courage
I love Brené Brown after watching a few of her Ted talks and reading one of her books. This Netflix special is worth a watch.
Extremely Wicked, Shockingly Evil and Vile
A look into Ted Bundy's mind played by Zac Efron.
Outlander
I finally got on the Outlander train and holy crap. Definitely one of my favorite shows ever now. I'm excited to start reading the books this month.
Last Breath
This is a documentary about a commercial diver's experience and I don't want to give too much away but it's very good no matter if you're into diving or not. I also watched several other scuba diving movies.
The Last Czars
This is a docuseries about the last couple of years of the Romanovs rule before they were brutally murdered in Siberia Russia.

Charmed
I watched the first season of the remake of Charmed and really liked it. I love the old Charmed but it was kind of cheesy so it was cool to watch the remake now that things look different cinematically.

The Handmaid's Tale: Season 3
Season three was just as good and disturbing as the first two seasons.
---
BOOKS I READ
I'm finally back into my reading game!
This was the first book about the ocean I read after getting my scuba diving certification and it was mesmerizing. While this book is about freediving more so than scuba diving it was the beautiful storytelling about the underwater world that got me hooked anyway. I would highly recommend this book for anyone who loves the ocean or is interested in diving.
I have a weird fascination with Russia and Siberia (I'm even learning Russian – albeit slowly) and survival stories so all these things are what drew me to this book. It's a fictional story set in Siberia and it had a unique plot. It has some wishy-washy reviews but all in all, I really liked it and it was an easy read.
Not sure I was even remotely interested in wreck diving until I read this book and it probably should have scared me off of wreck diving, but instead it intrigued me. This is based on the true story of discovering a German U-boat wreck off the coast of New Jersey and the sacrifices that went into this discovery.
I'm on a mission to read all of Stephen King's novels in order (except for the ones I've already read) and so I was excited to read 'Salem's Lot and it was really great. I've heard from many King fans that this is probably his best book – which I kind of hope isn't true since it's one of his first, but are any of them really bad?
This young adult series was fascinating and quite an easy read as well! It's about a teenage boy who has psychopathic thoughts and feelings but doesn't want to hurt anyone so he has rules in place to keep himself from that, but when a serial killer starts murdering people in his small town, he may just have to release his inner killer. Fun (does that make me weird?) read!
Another book set in Russia in which wolves are kept as pets and they are sent to the Wolf Wilders (a woman and her daughter) to train them to be wild again when they realize – oh, hey, wolves don't make good pets. Cool plot idea but I felt like it didn't rise to the potential. It was interesting enough but needed something more.
Oh, this was beautifully written and magical. Also set in Russia (see a theme, yet?) and it's like fairytale meets fantasy meets medieval Russia…? Seriously amazing and worthy of a read and it's the first of three!
This was a historical fiction book about Anastasia Romanov and was told from two point of views – Anastasia Romanov back in the last few years of the Czar rule before the entire royal Romanov family was brutally murdered and Anna Anderson – the woman who claims to be Anastasia who somehow survived that tragic day. Many reviewers found the structure of the book to be complicated but I didn't. I thought it was constructed beautifully especially for a topic that has been well-worn and that most people already know how it ends.
I serendipitously started this while I was still watching The Last Czars on Netflix – a docuseries about the last days of the Romanov family in the early 1900s.
I listened to the audiobook version of this to and from New Orleans. This is a highly reviewed book and I love (love is a weird word to use when talking of something so tragic) WWII era things so I was excited to read this. It's based on the true story of a Slovakian Jew who is forced to tattoo the numbers on new arrivals to Auschwitz-Birkenau. The subject of the book was fascinating – Lale's story is horrible and beautiful at the same time. The delivery left a lot to be desired and I just didn't think it was that well written at all. There are so many WWII and Holocaust books out there that deserve praise – I'm surprised at how well-loved this one was.
---
EXCITING NEWS THE PAST SIX MONTHS
I finally have gotten my other blog – Oddities and Curiosities – up and running at full speed! It needs a few tweaks here and there but there are several fun posts already on there so go give it a look!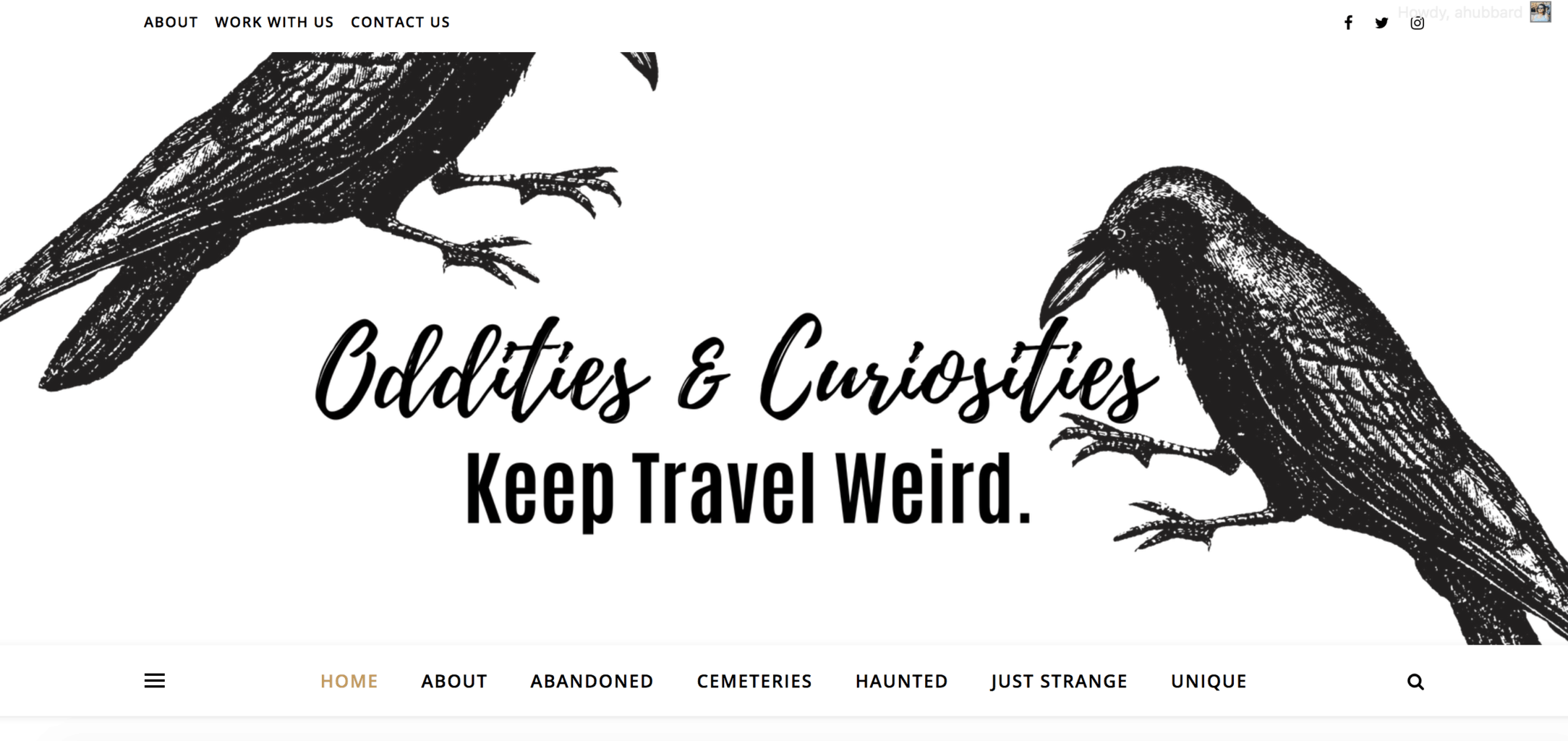 ---
COMING UP IN OCTOBER 2019
October is going to be my last busy month of the year and damn is it going to be a busy one. This month will have me gone every weekend but the last weekend. I'll be headed to Grand Rapids (first time!), Gulf Shores (first time!), Clearwater, Florida, and the Florida Keys (first time!) for Reef Fest! I'm excited to be able to go diving again so this keeps my goal of diving every quarter in place!
What are you up to in October or the rest of the year? Tell me in the comments!
Latest posts by Ashley Hubbard
(see all)