This post may contain affiliate links, meaning if you book or buy something through one of these links, I may earn a small commission (at no extra cost to you!). Please see my disclosure.
There are probably hundreds of hikes in the Asheville area so I won't pretend to sit here and tell you that these are the absolute best hikes in Asheville but I will tell you that these are breath-taking and jaw-dropping hikes that you shouldn't miss if you're in the Asheville area. I'm a broken record but I'm in love with Asheville. It has everything. I hope to visit a couple more times next year to expand my knowledge of the area and just get a good ole dose of one of my favorite places. I was lucky enough to visit twice this year and did as much as hiking as I could when I wasn't eating all the vegan food or visiting all the animal sanctuaries.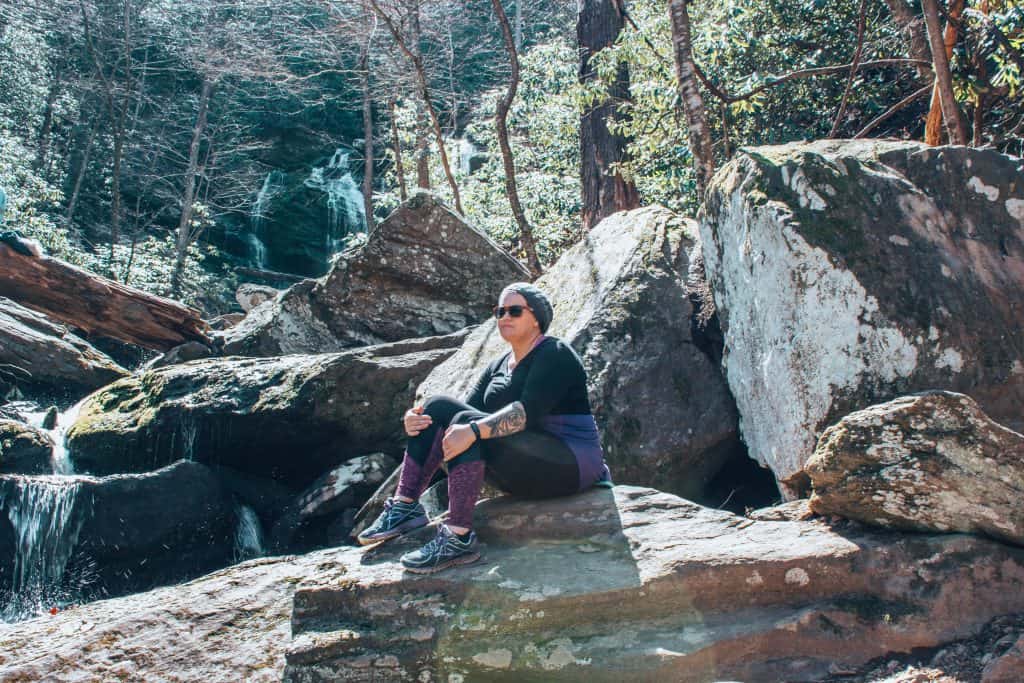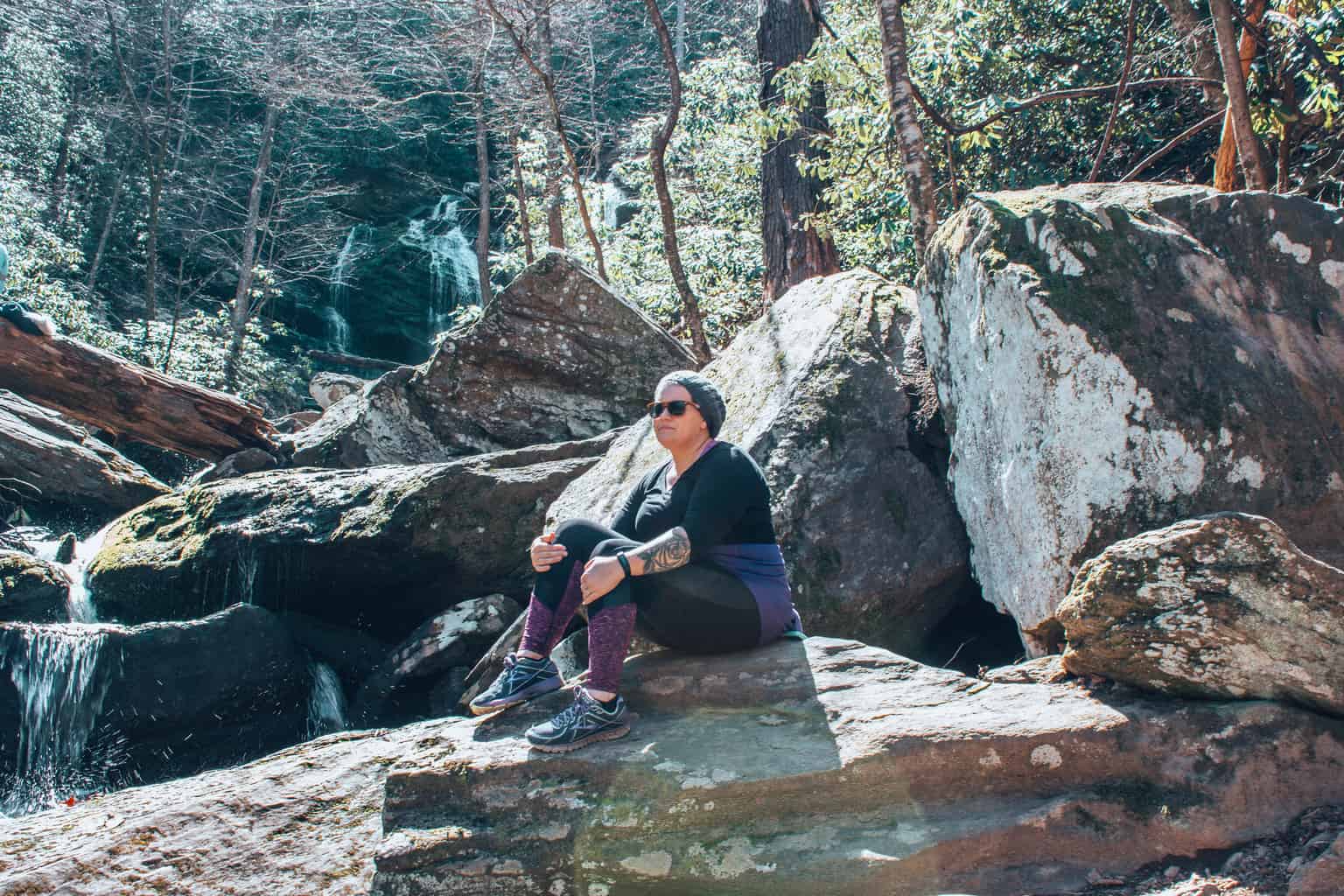 Psst: Looking for more information on Asheville? Check out a few of our other posts!
---
Catawba Falls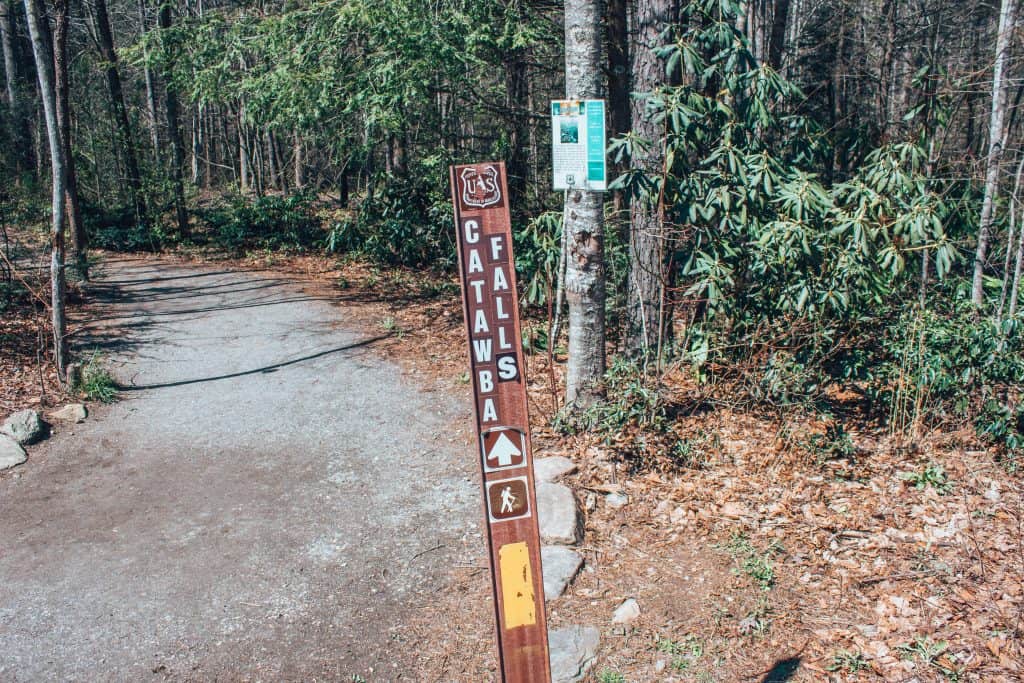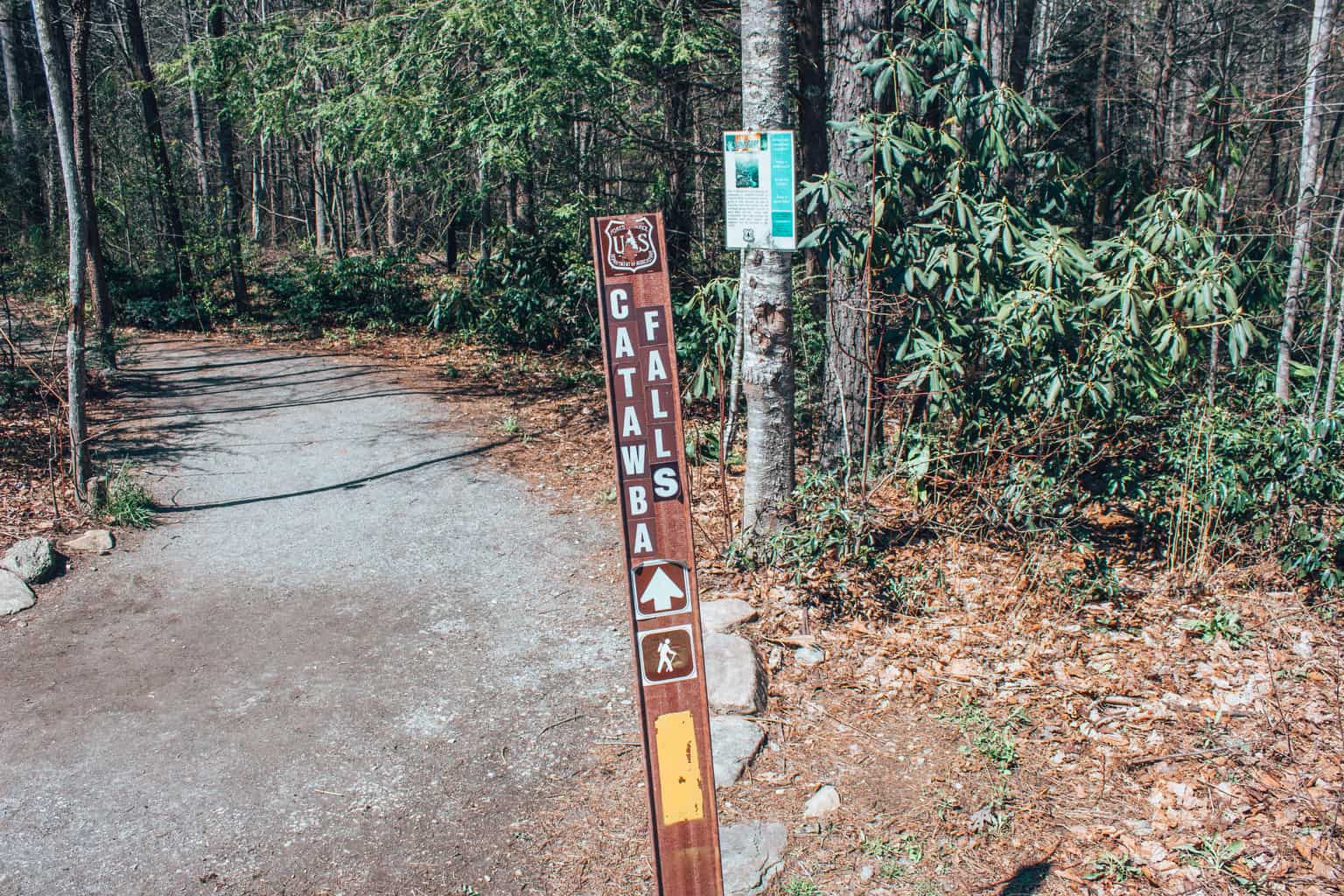 When I visited Asheville in March, this was the only hike I had time to check out due to it just being a weekend trip. I asked someone in a store for a recommendation and this was his first choice and it was a great suggestion.
Asking locals is always a great idea!
The trailhead is located just off I-40 about 20-30 minutes away from downtown Asheville. The terrain is fairly flat most of the way with some moderate inclines. At one section, you will have to cross water via rocks.
This trail has a little bit of everything. The entire trail follows along the river and leads to the beautiful Catawba Falls.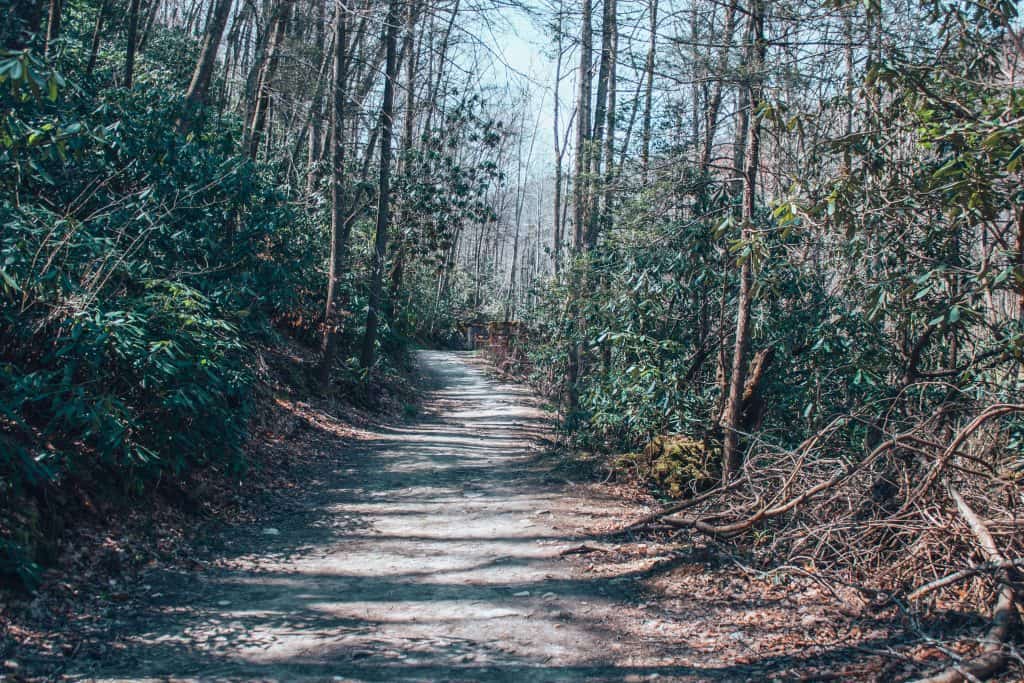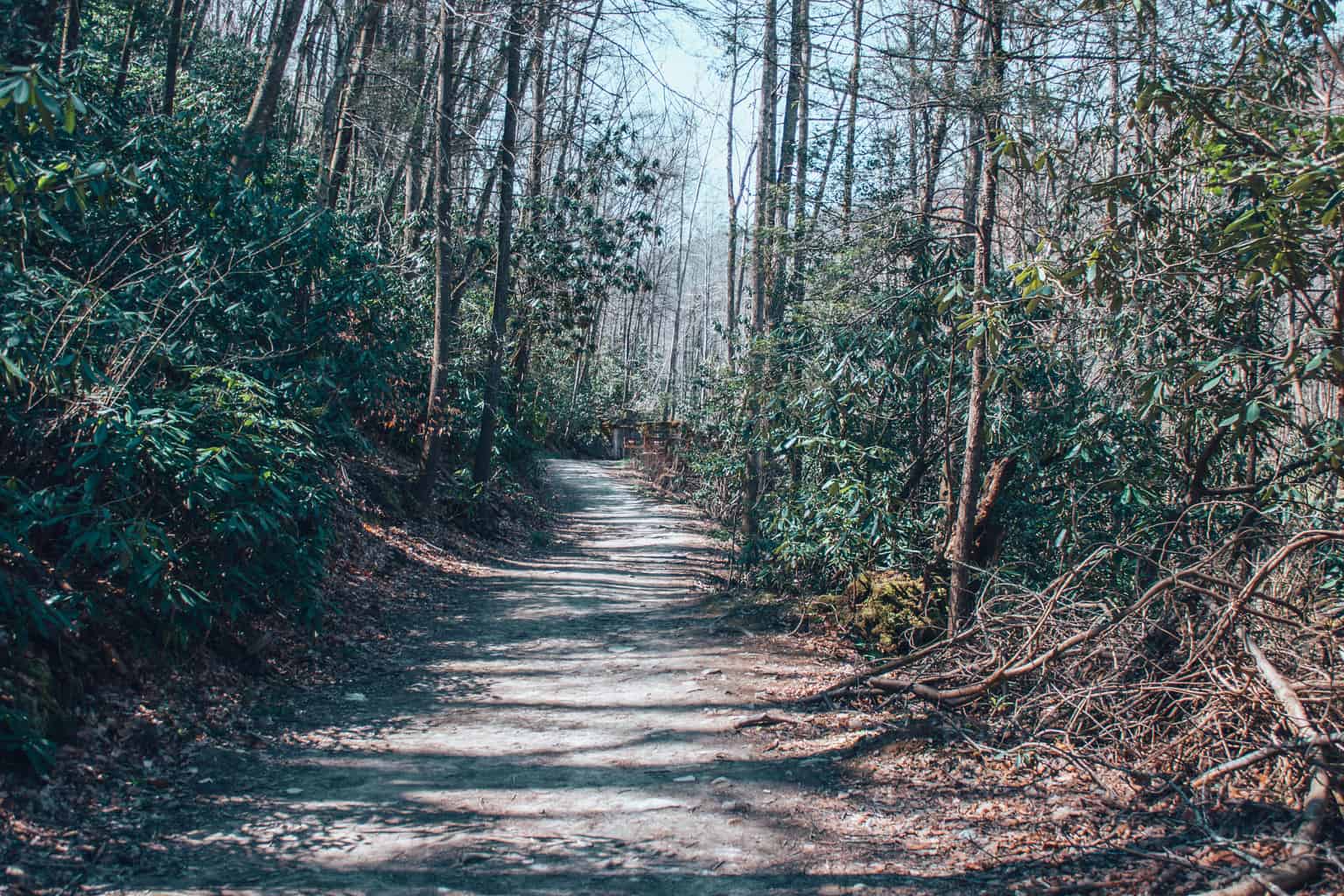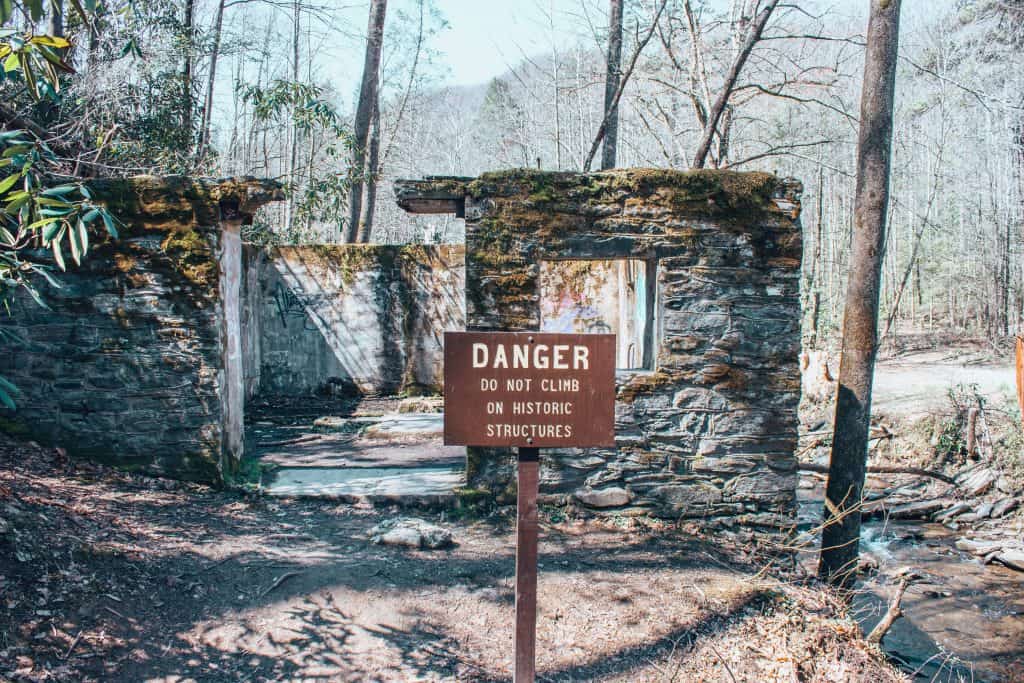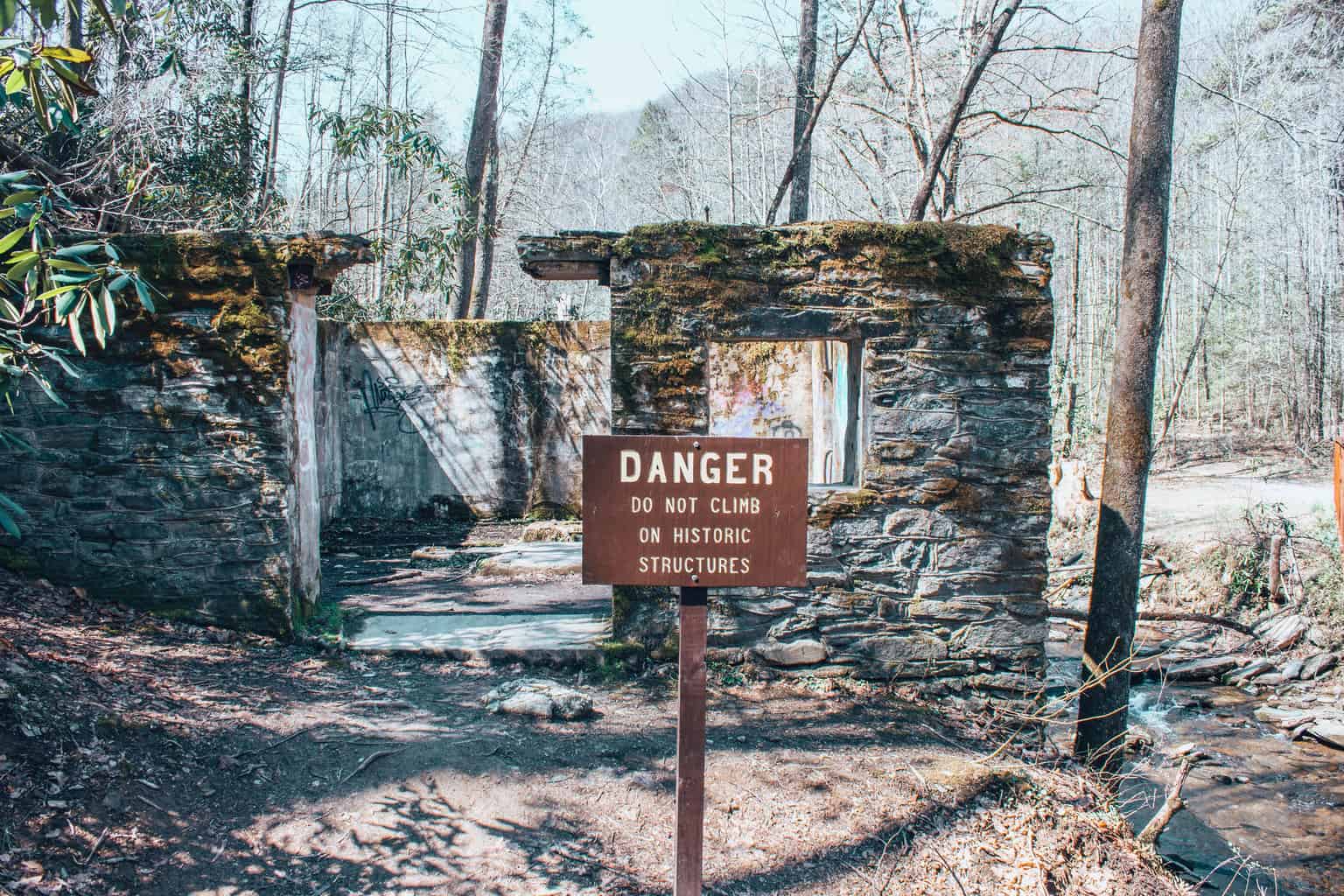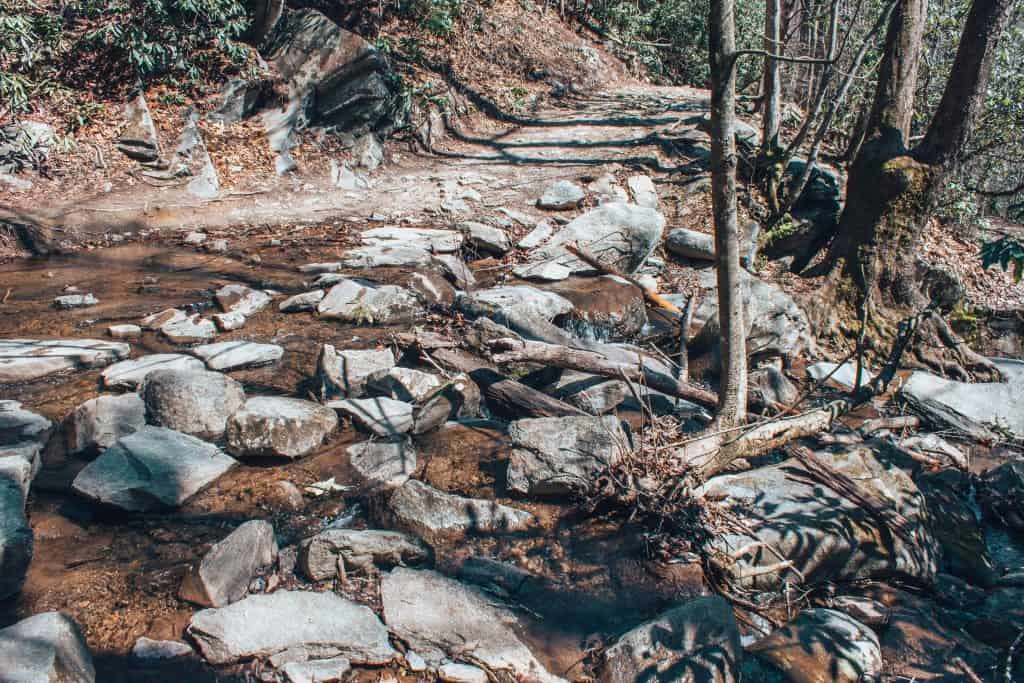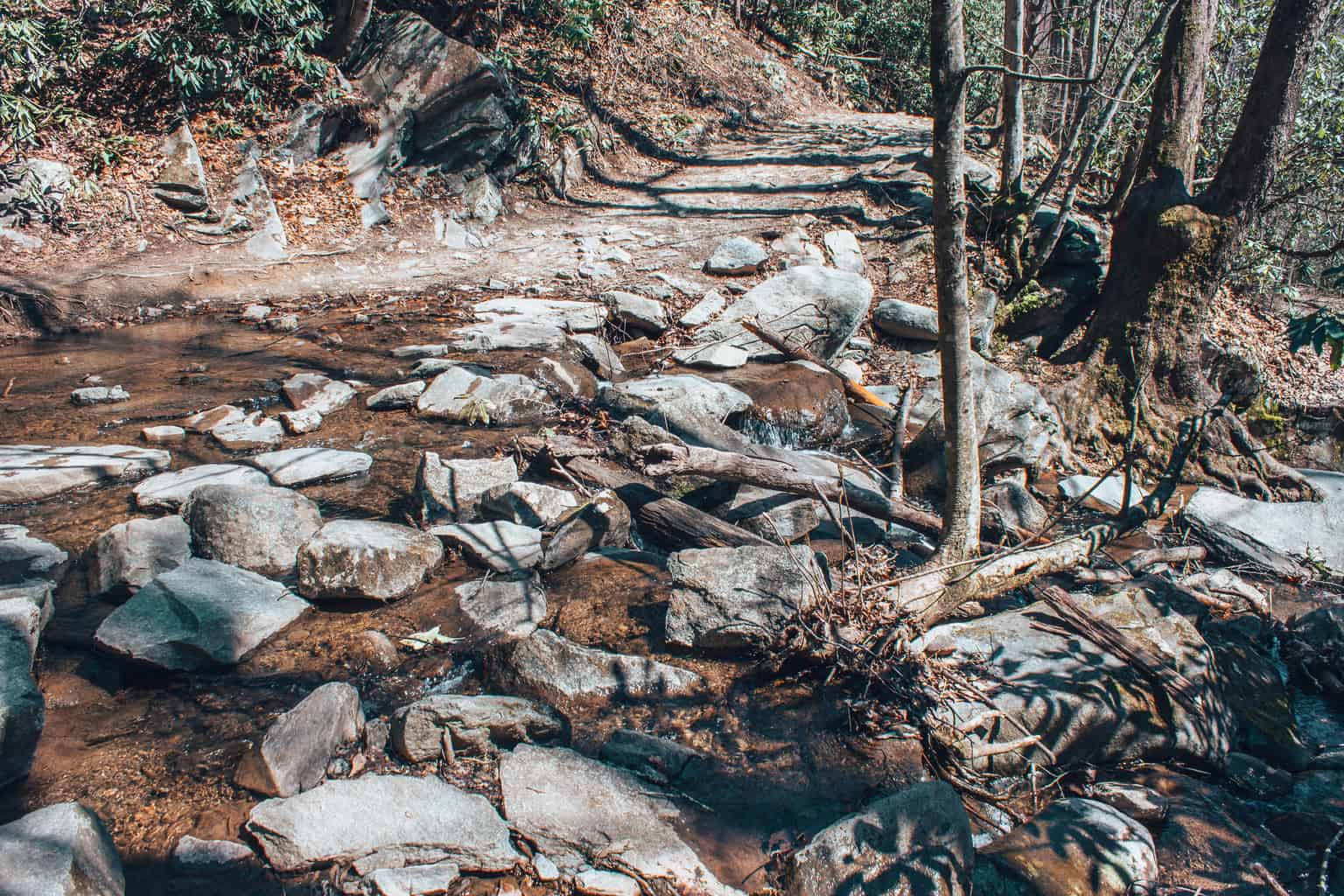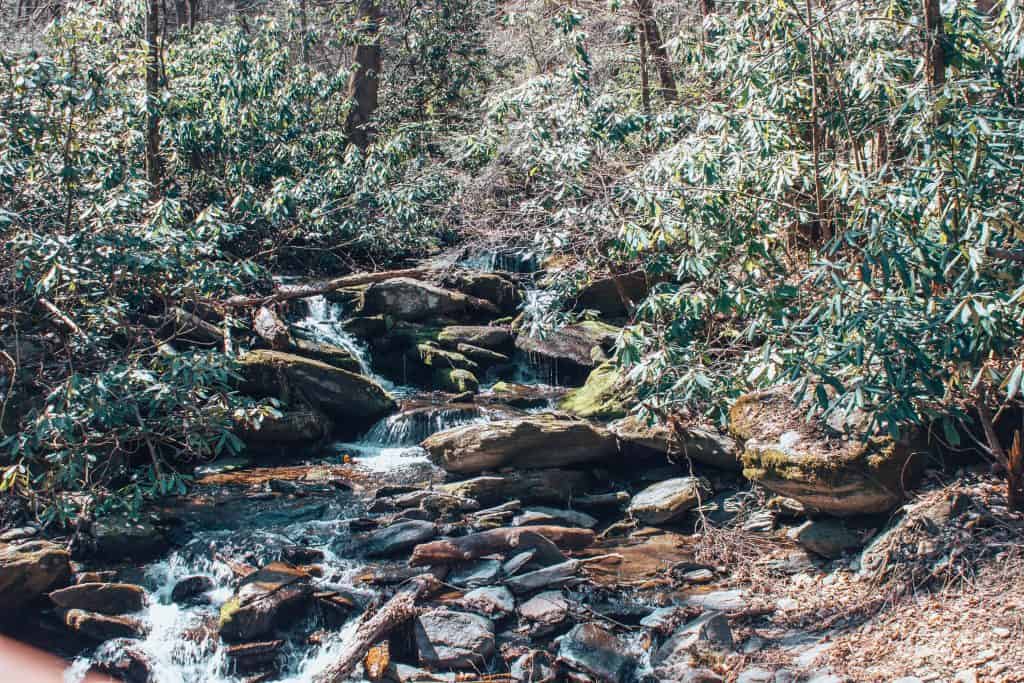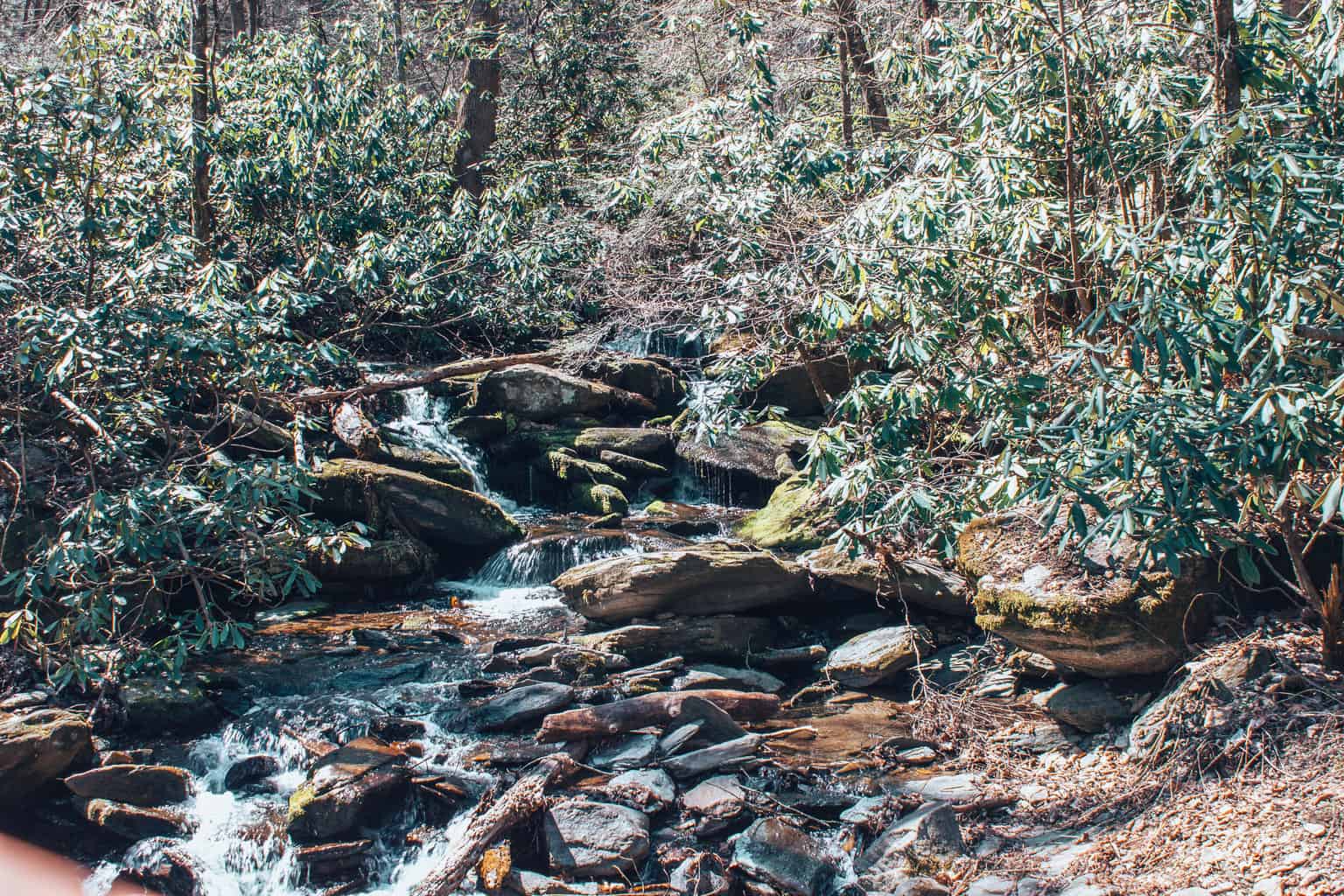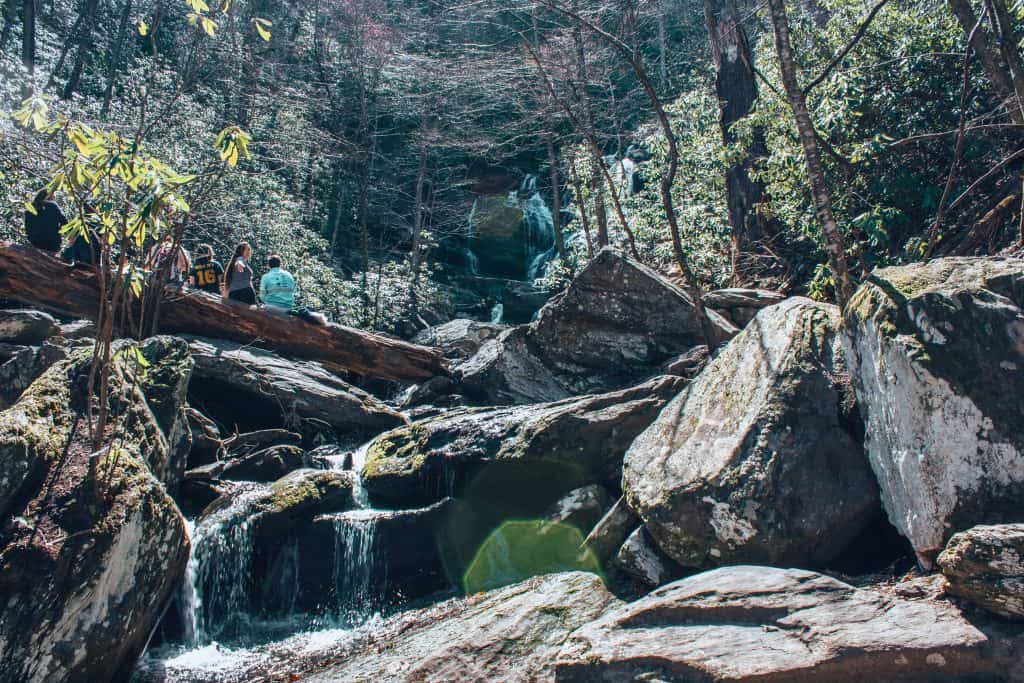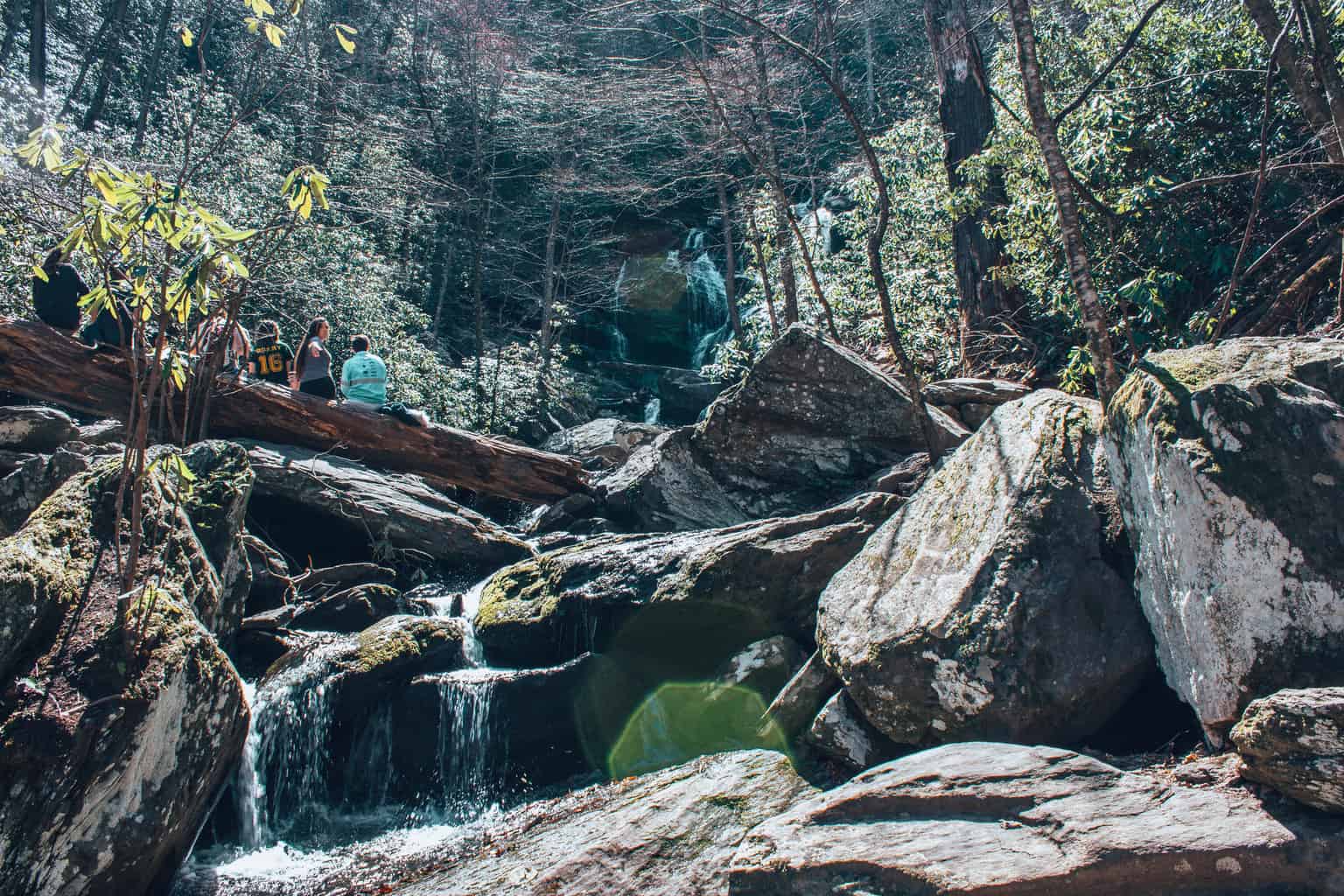 ESSENTIAL INFO
Distance | 2.7 miles round trip
Difficulty | easy
Dog-Friendly | yes, leashed
Address | 3074 Catawba River Road
---
Craggy Gardens Overlook
One of my new favorite hikes ever and definitely one of the best hikes in Asheville is the Craggy Gardens overlook. It sits on the Blue Ridge Parkway which if you haven't driven, don't wait. Go…now. It's one of the most beautiful drives in the country and shouldn't be missed if you're in the area.
This is a beautiful area for a road trip. Interested in renting an RV? Here are some RV parks near Asheville NC.
The trail is a bit rocky and definitely not even terrain with a slight incline. For most of the hike, you'll be surrounded by beautiful rhododendrons which kind of makes the end magical because it all the sudden opens up and you can see all the different blue hues of the mountains.
I highly suggest driving here before sunrise and hiking with the sun. I know it's hard to get up in the morning this early but that's why the reward is so great. I don't usually cry. My mother will tell you I never cry but when I reached the top of the overlook with the sun rising and no one in sight, I will admit that I got a little teary eyed.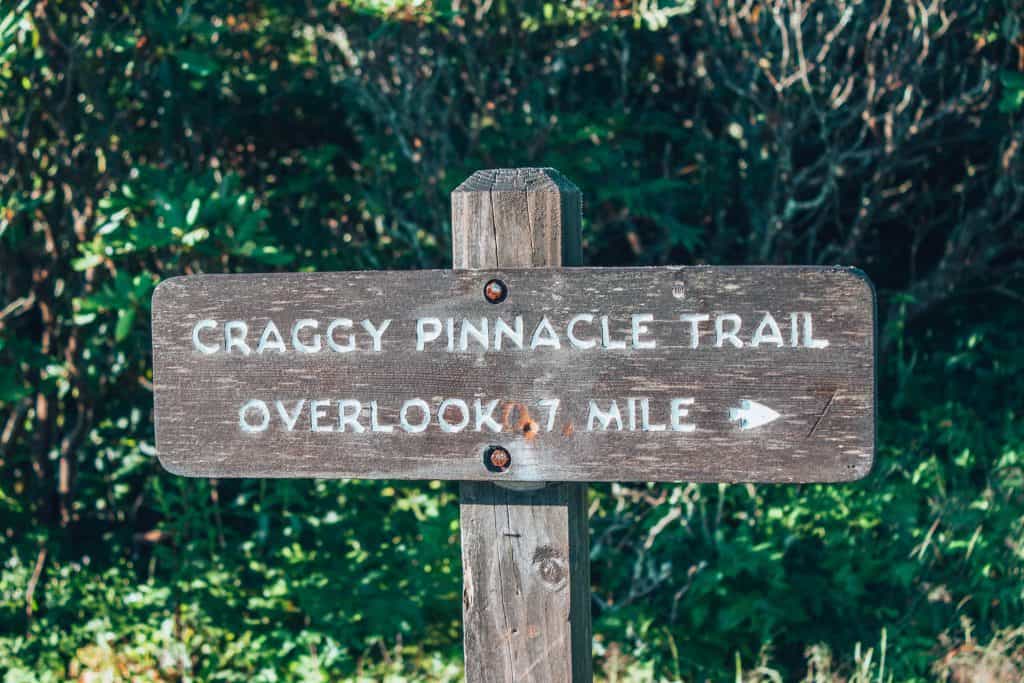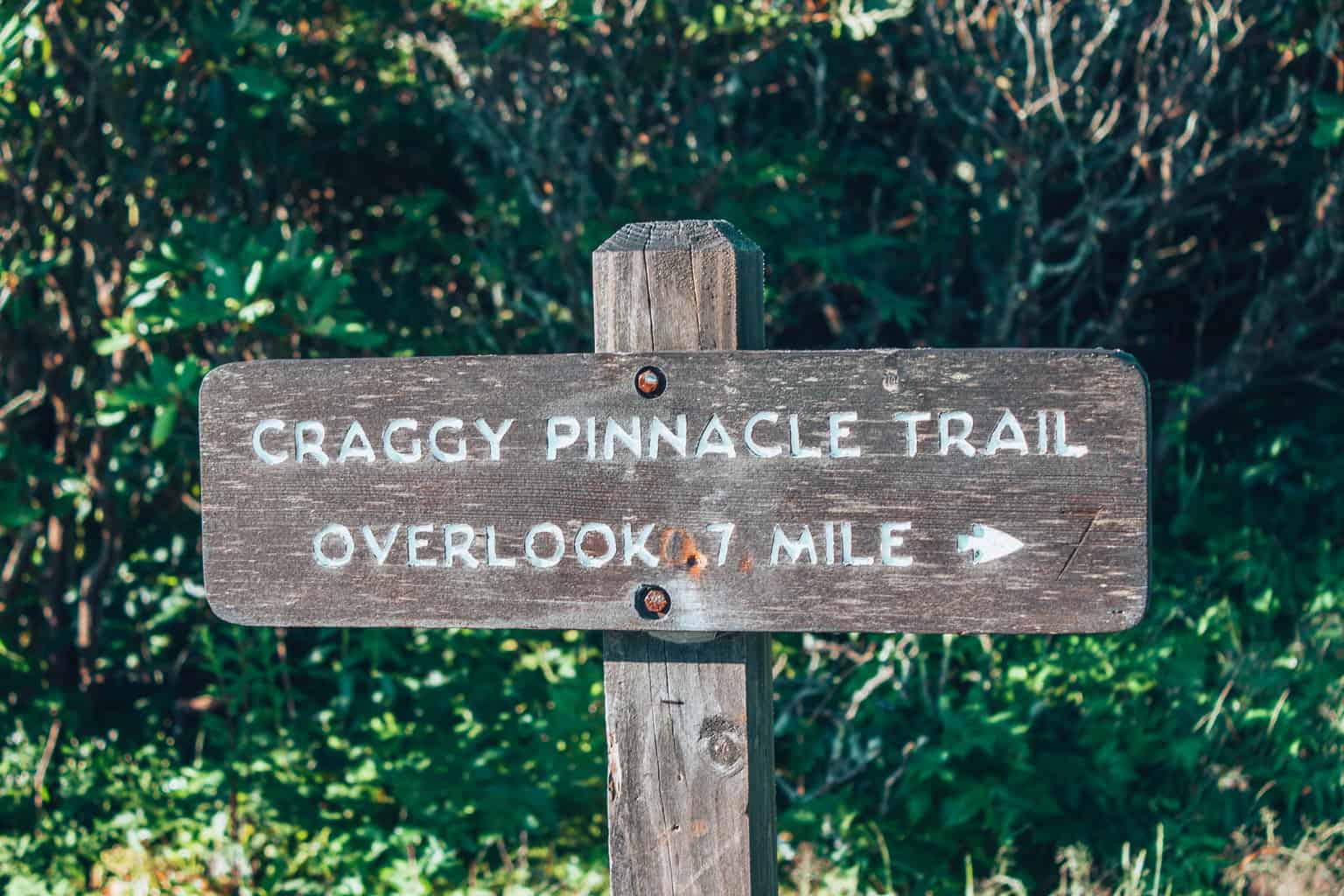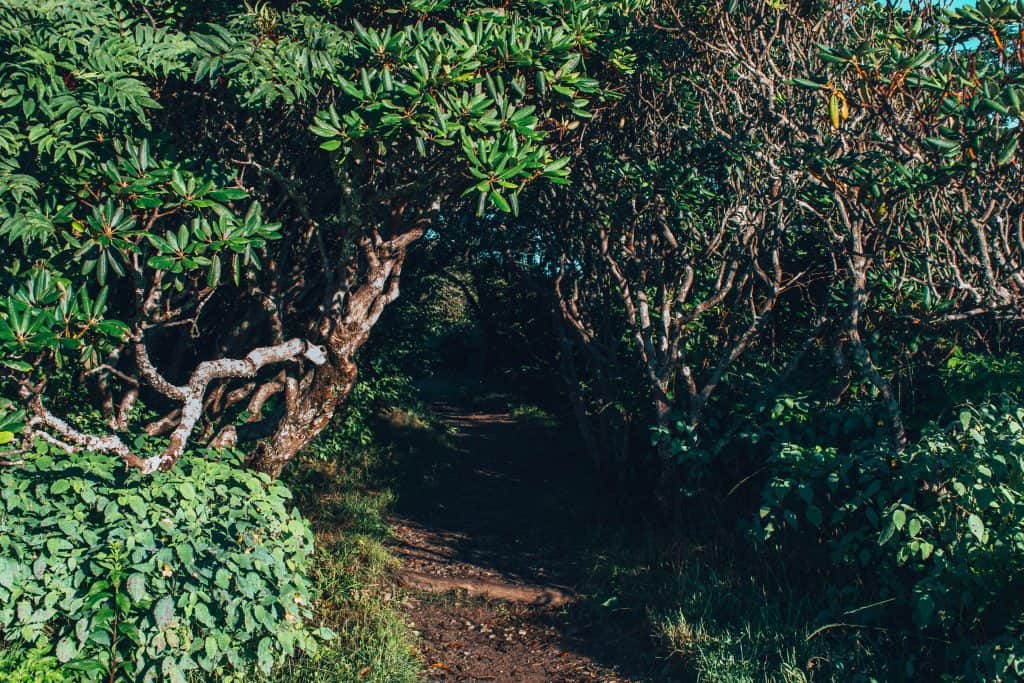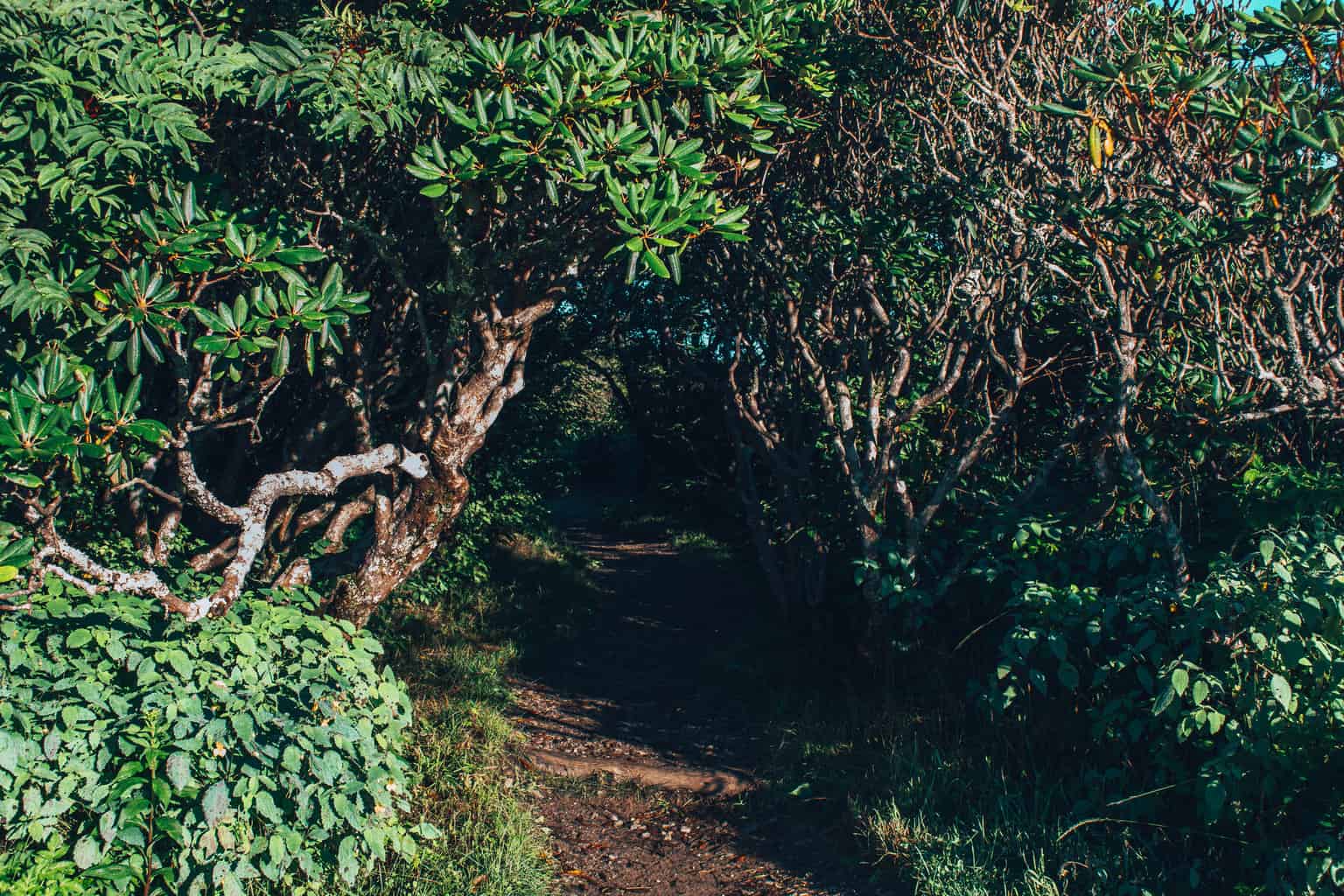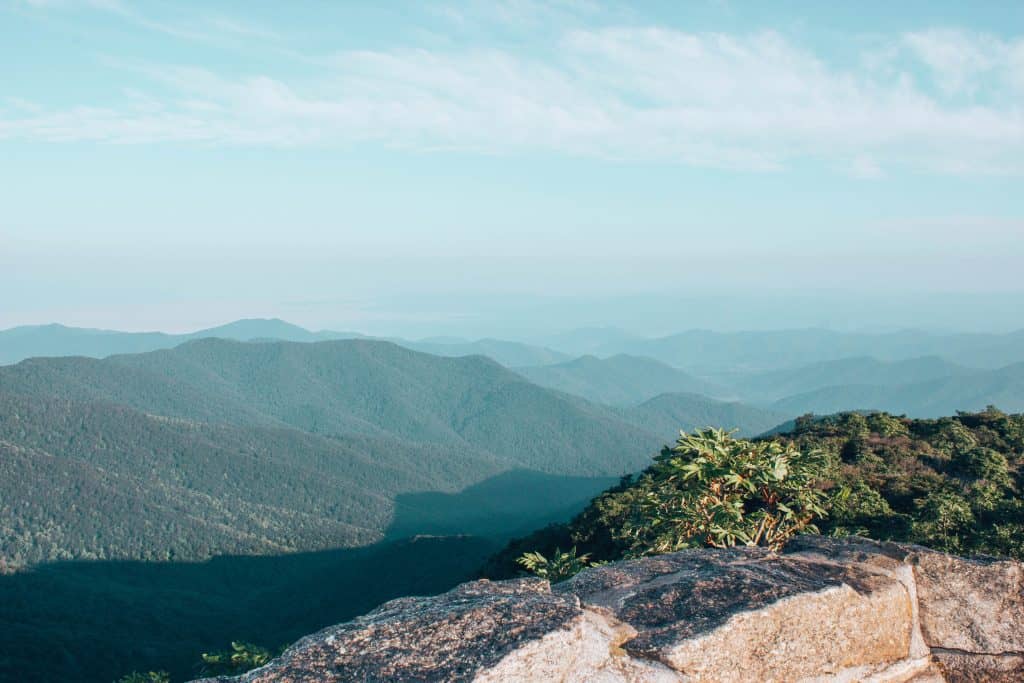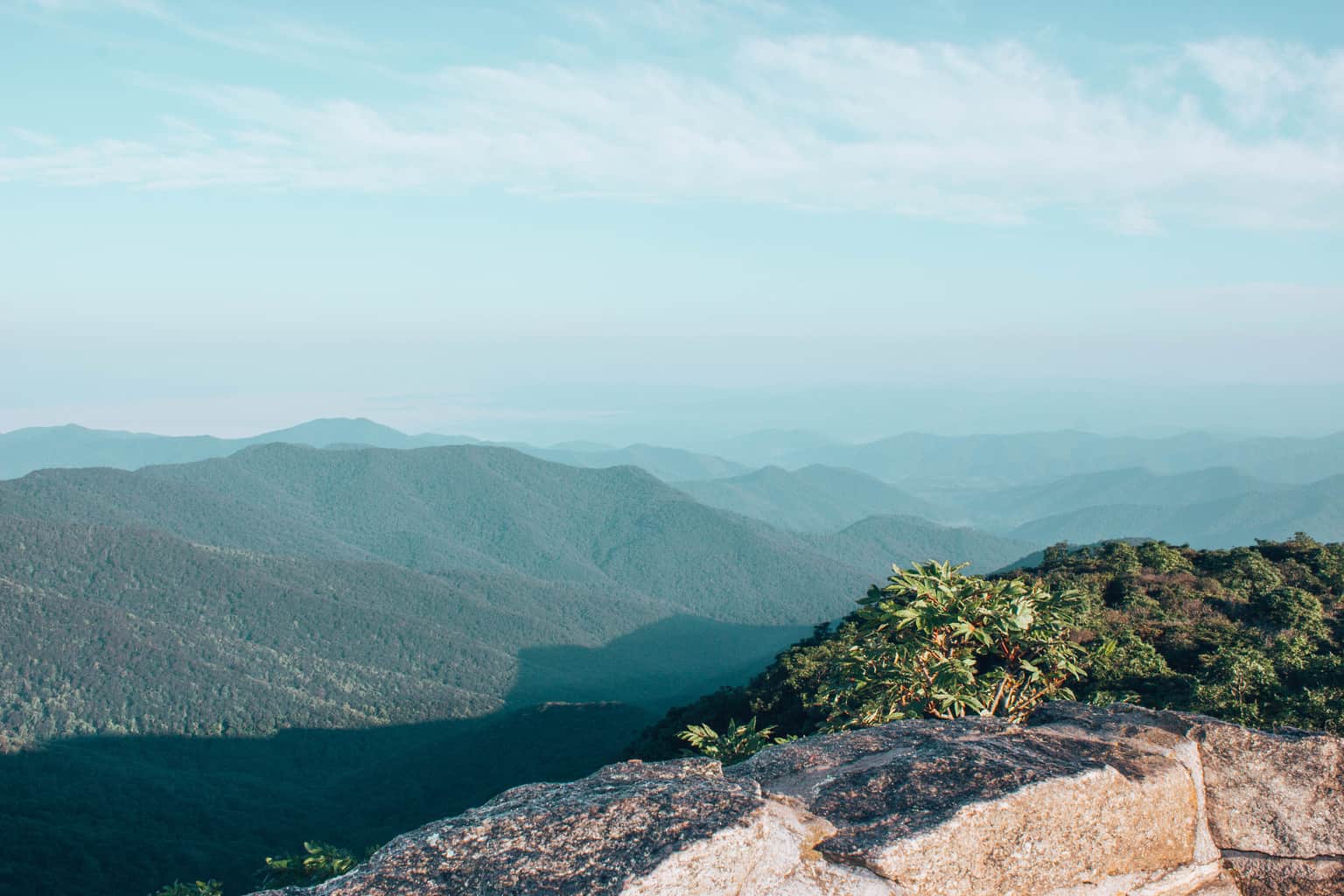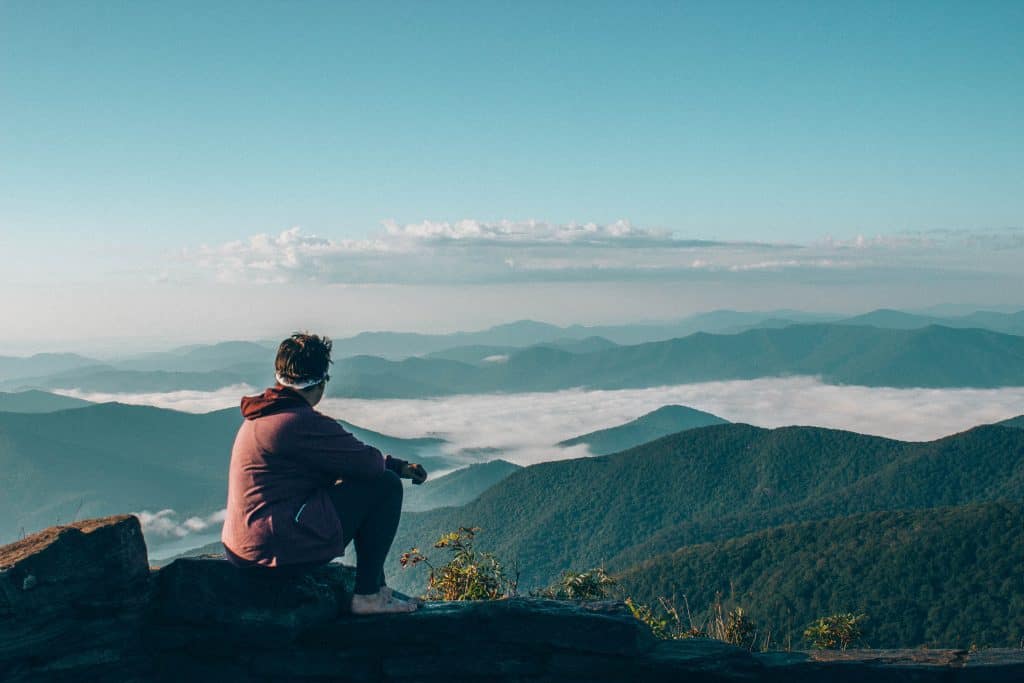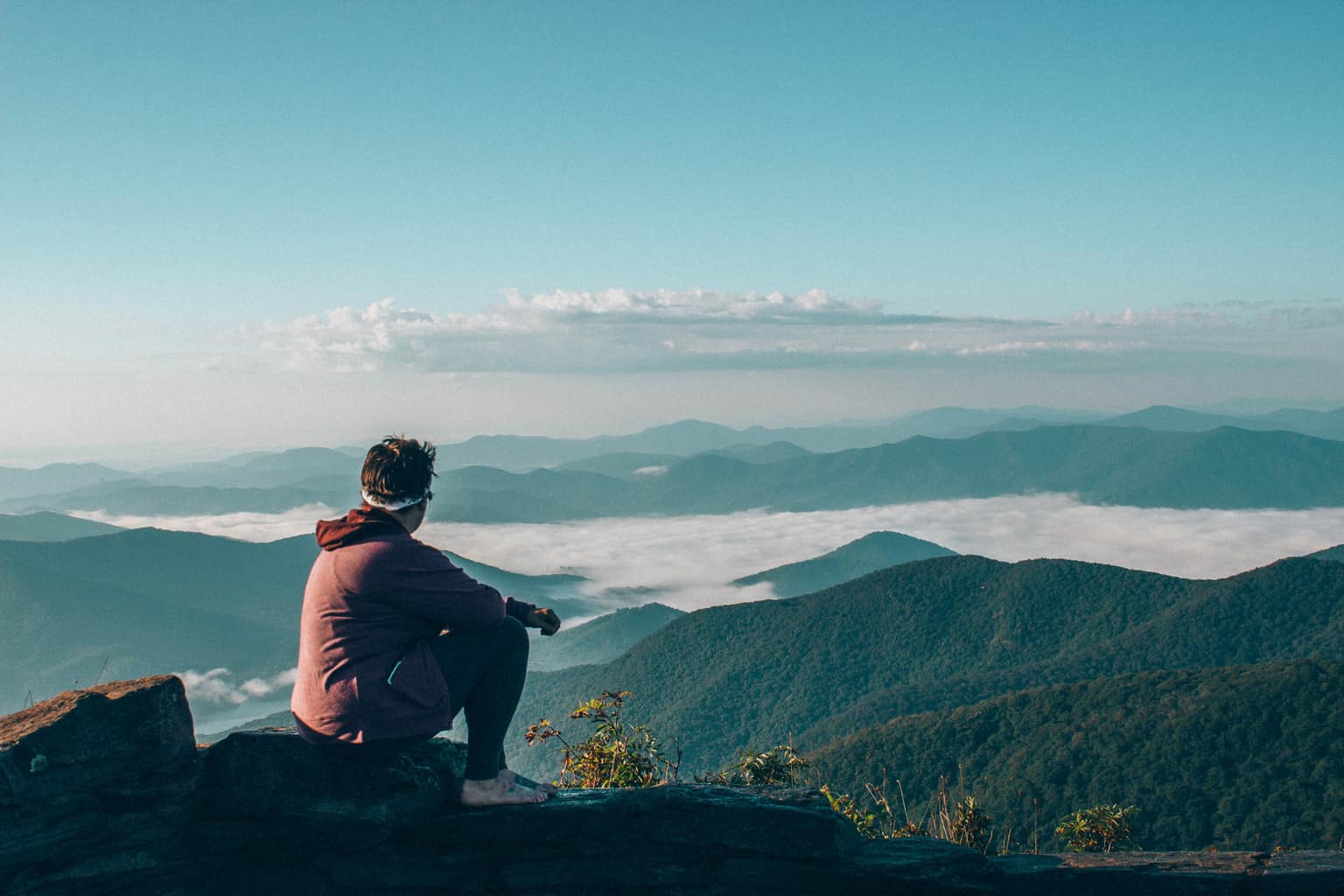 ESSENTIAL INFO
Distance | 1.9 miles round trip
Difficulty | easy to moderate
Dog-Friendly | yes, leashed
Address | 3074 Catawba River Road
---
[click_to_tweet tweet="Headed to @VisitAsheville? Here are 7 breath-taking #hikes you won't want to miss! via @asouthern_gypsy #travel #ttot" quote="Let others know about these jaw-dropping hikes!"]
Glassy Mountain Trail via Little Glassy Mountain Trail
This hike kind of got the best of me. I was shorter on time and it was raining. I didn't realize how long the trail was so I only got to do the trail to the actual trail as I didn't realize that was how it was set up. However, what I did see made me want to go back and finish the actual mountain trail.
This trail, among others, is located at the Carl Sandburg Home historical area. Poet and writer, Carl Sandburg, made his final family home in the mountains of Western North Carolina near the town of Flat Rock. This is a great hike to do in conjunction with visiting Sweet Bear Rescue Farm and Sanctuary Brewing.
It is necessary now and then for a man to go away by himself and experience loneliness; to sit on a rock in the forest and ask of himself, 'Who am I, and where have I been, and where am I going?' – Carl Sandburg
After Sandburg passed away, his wife donated the 267 acres to the National Park Service and it is now a National Historic Site.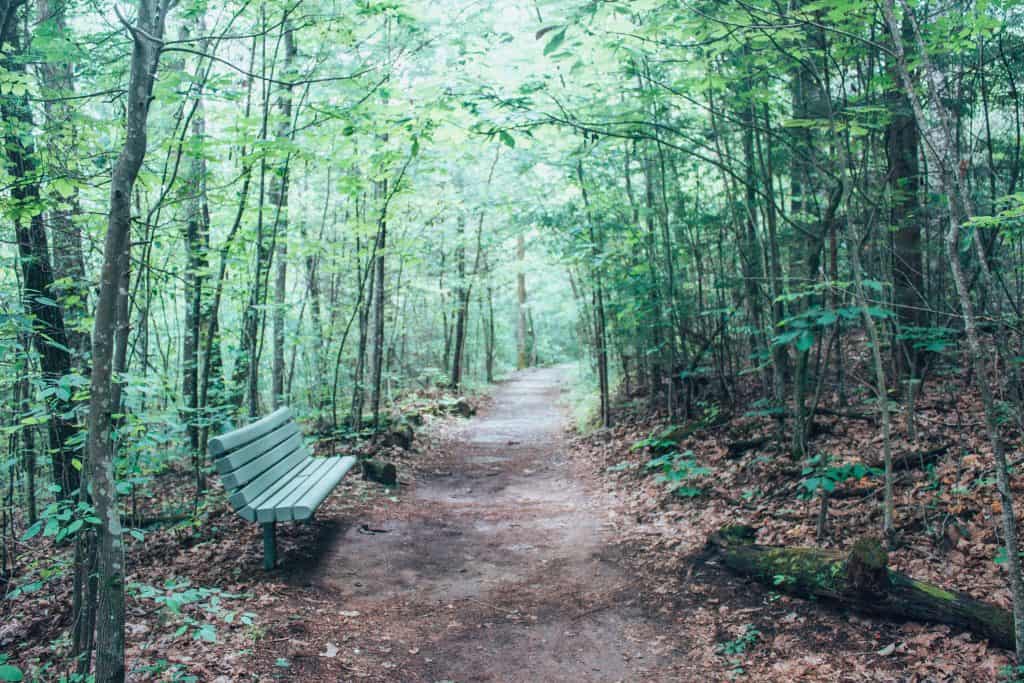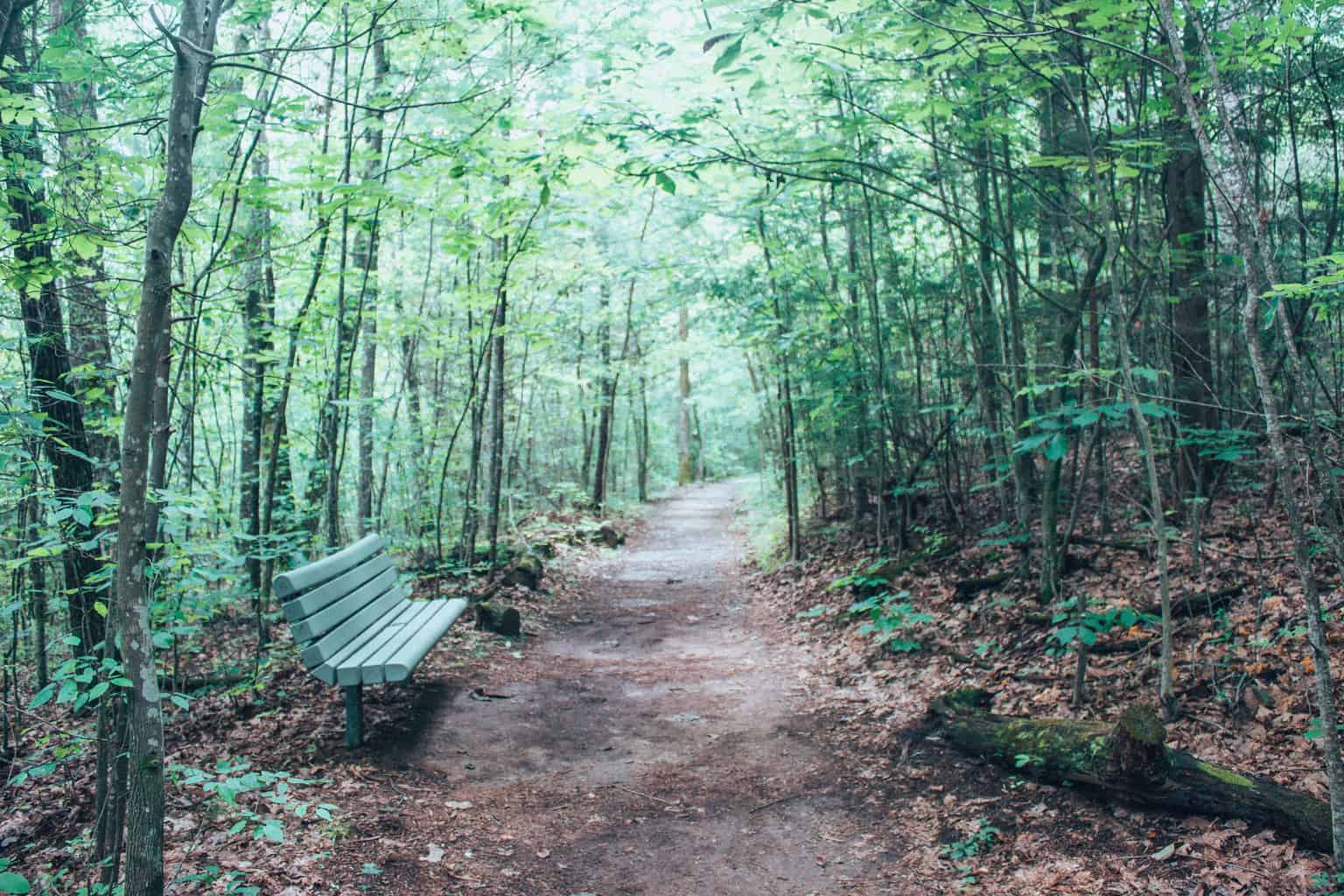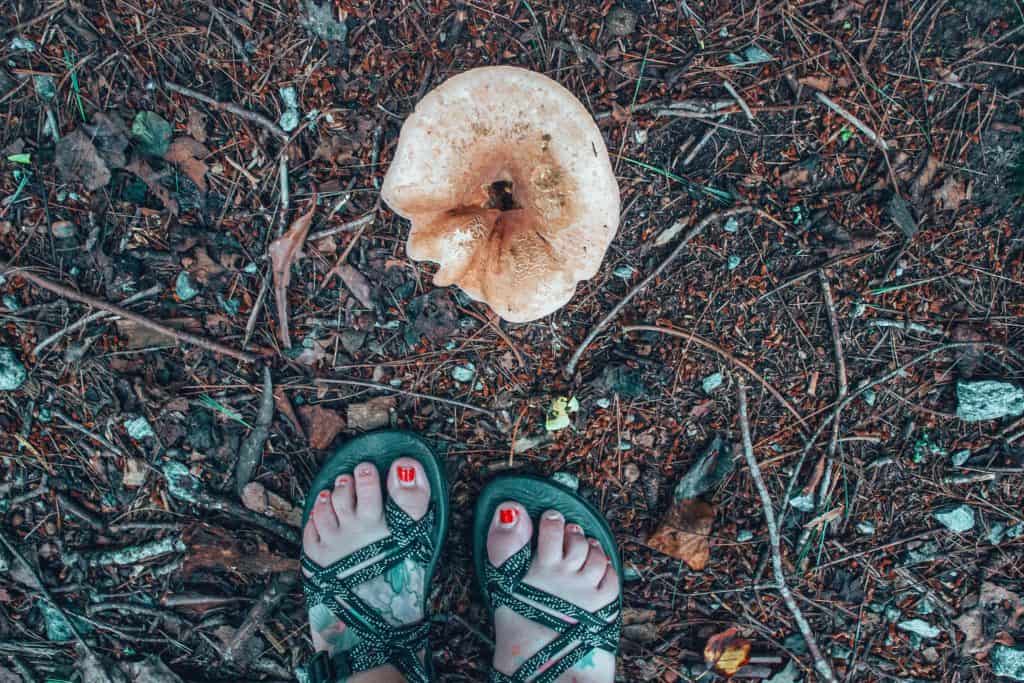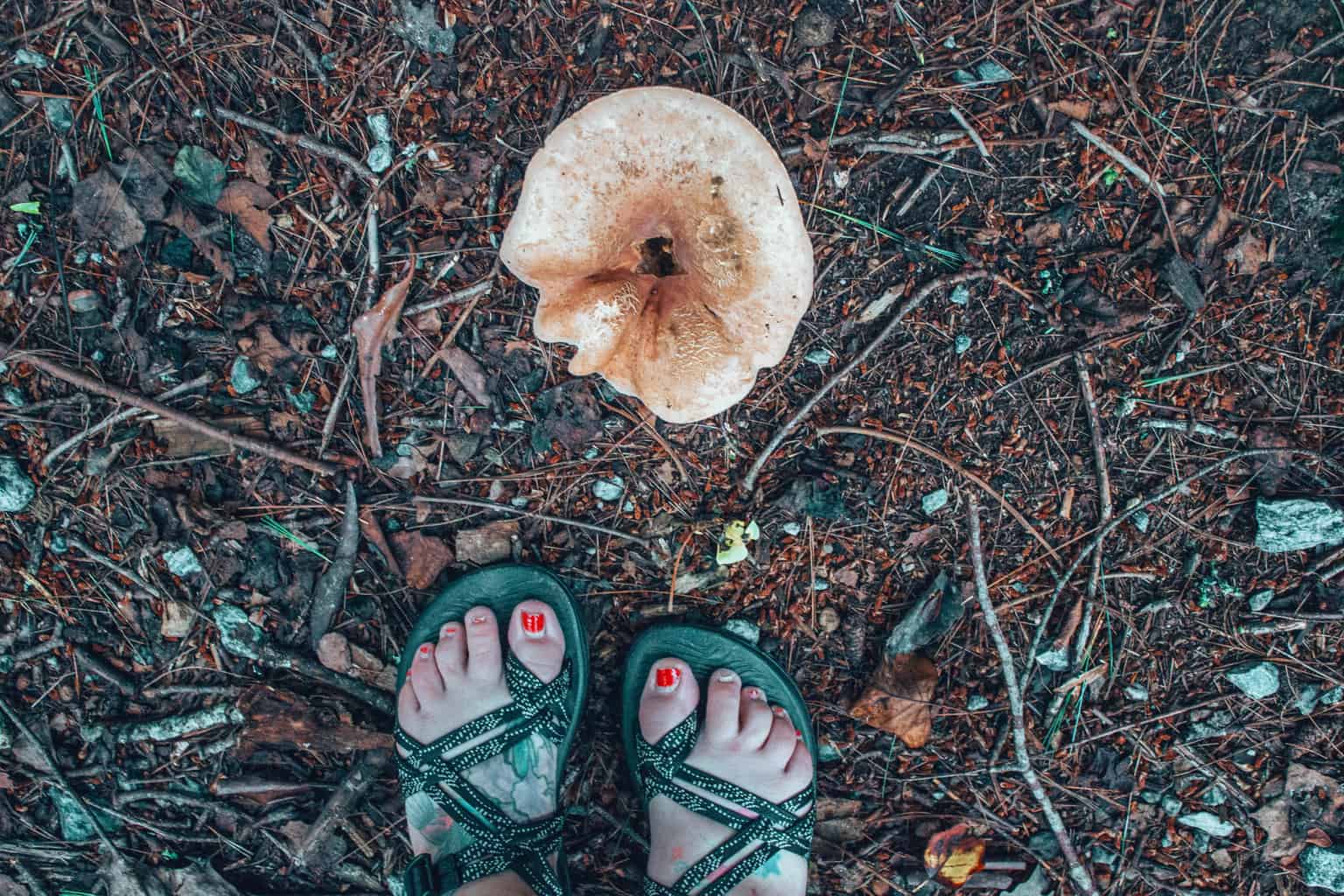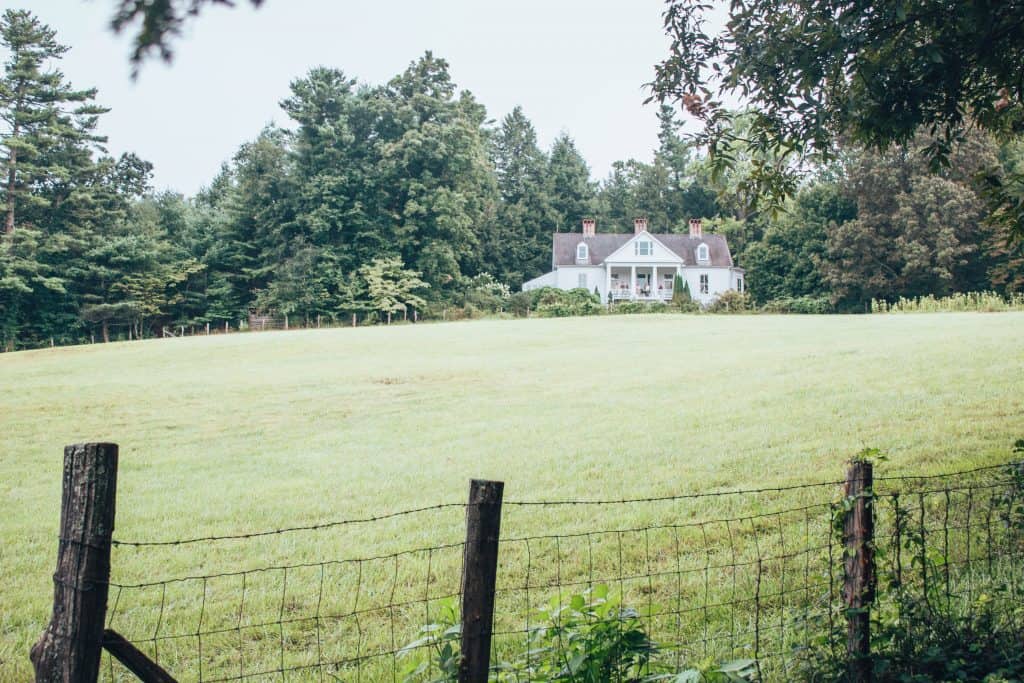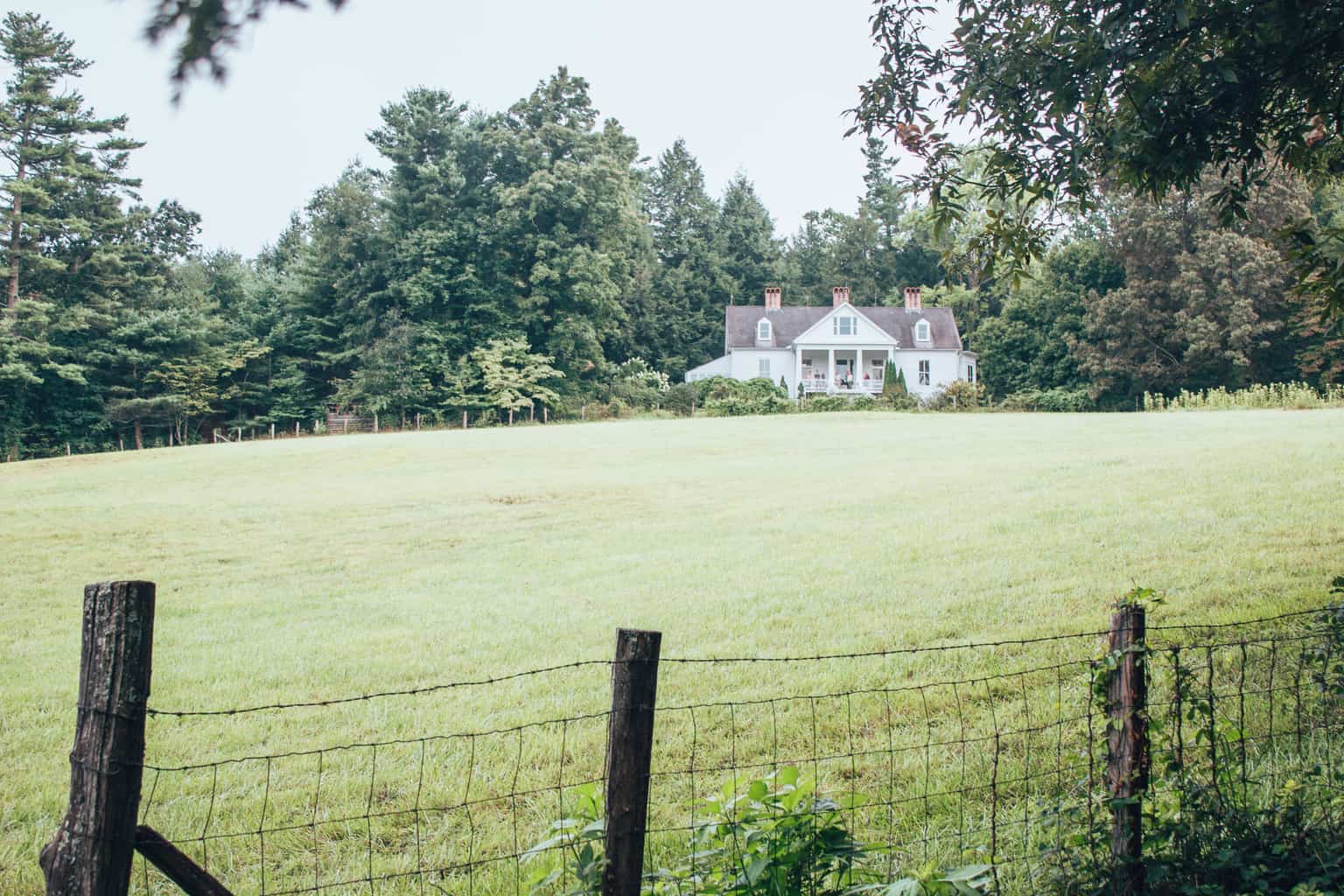 ESSENTIAL INFO
Distance | 2.6 miles round trip from the house
Difficulty | moderate
Dog-Friendly | yes, leashed
Address | 36 Montford Ave, Asheville
---
Hooker Falls
Hooker Falls is located in the Dupont State Forest and Dupont State Forest is a place you should not be missing! Brevard and Transylvania County are called "The Land of the Waterfalls" and it's no wonder why The Hunger Games and The Last of the Mohicans were filmed here. This area is absolutely stunning.
Hooker Falls trail is definitely the easiest. You'll follow along a wide path for .25 miles before and the falls will come up on your right-hand side.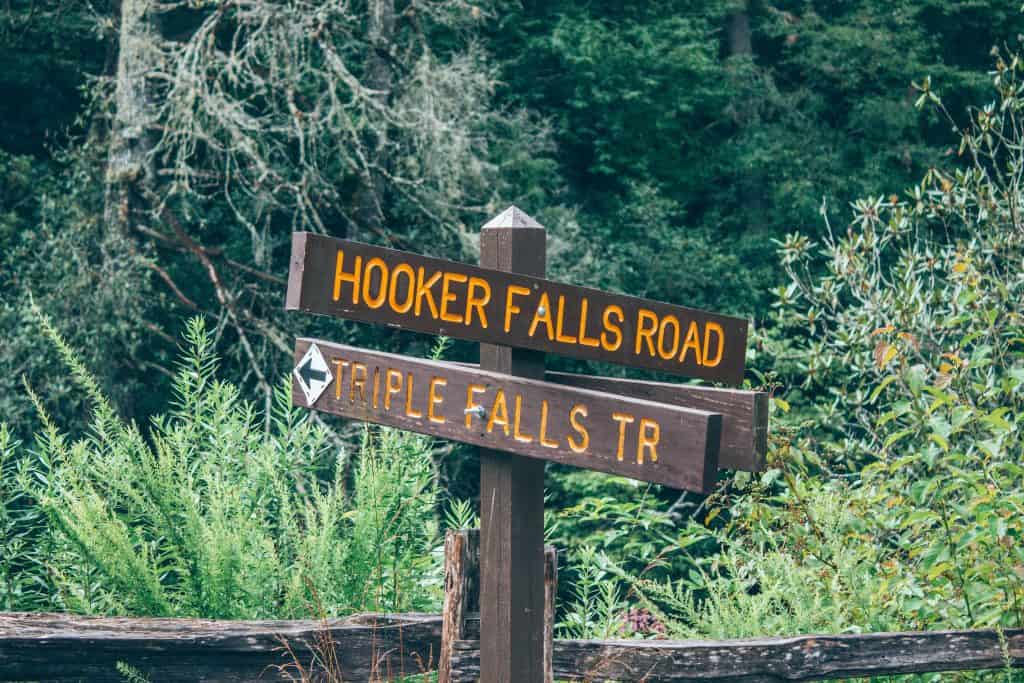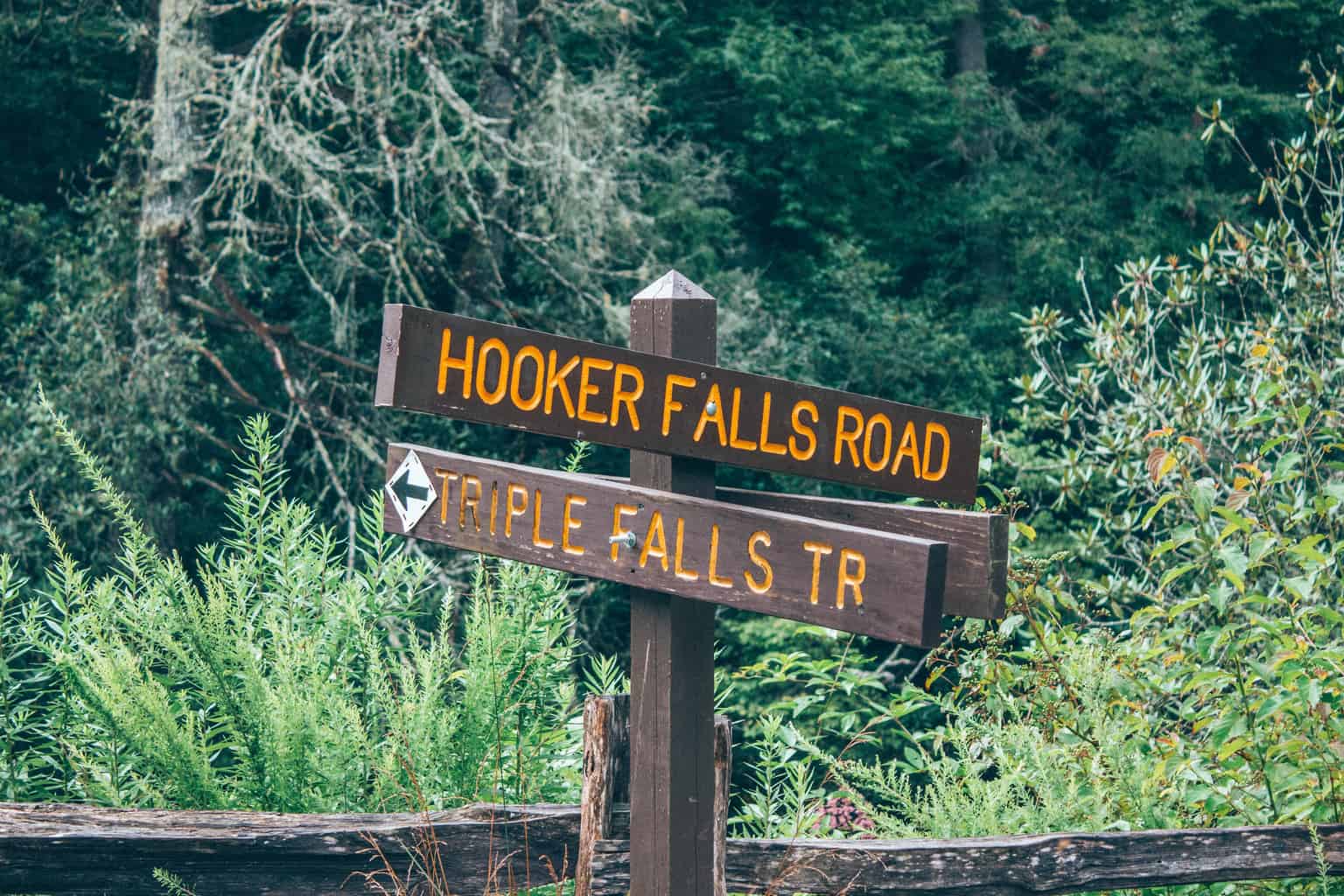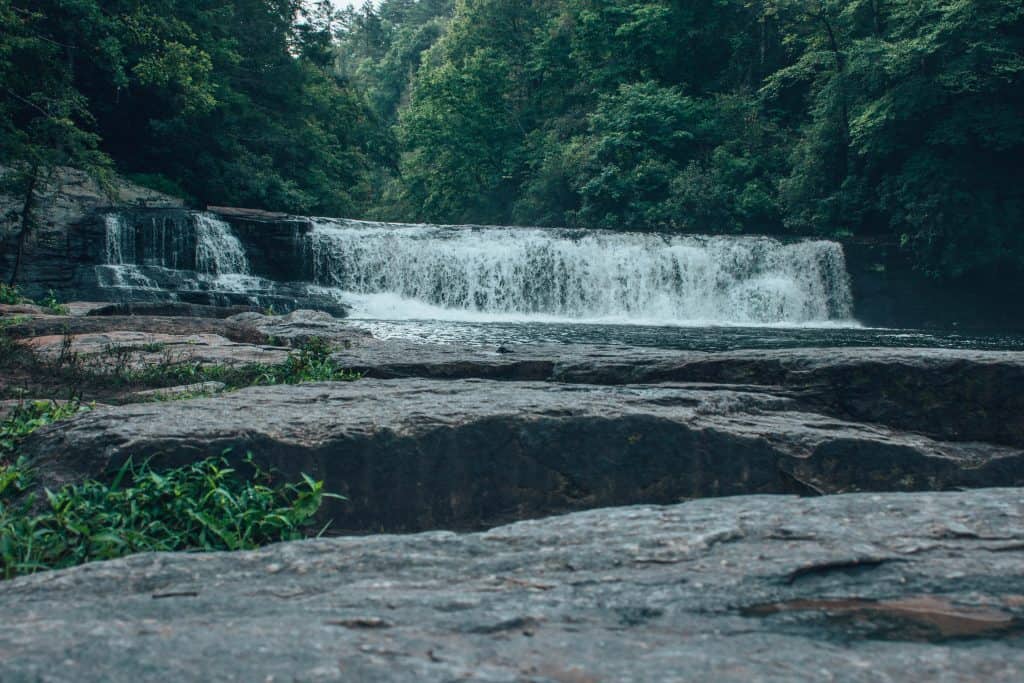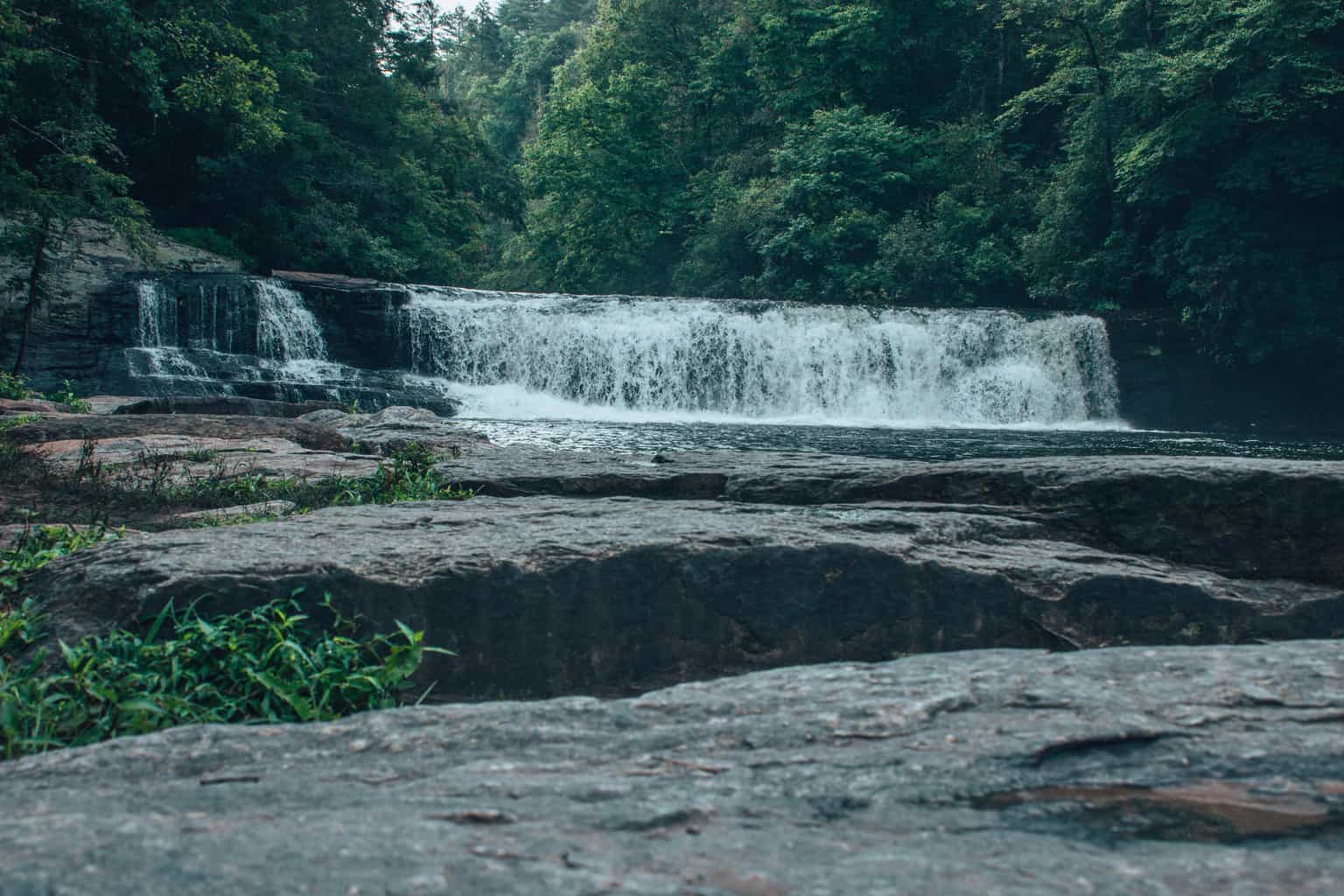 ESSENTIAL INFO
Distance | .5 miles round trip
Difficulty | easy
Dog-Friendly | yes, leashed
Address | Staton Rd, Cedar Mountain, NC
---
Triple Falls
You'll park in the same spot for Hooker Falls and Triple Falls. Once you're done checking out Hooker Falls, you'll go back the way you came but instead of going back to the parking lot, you'll turn right onto the pedestrian bridge towards Triple Falls.
Unlike Hooker Falls, the Triple Falls trail is rather steep but short. Triple Falls is, you guessed it, a three-tier waterfall. You can view the falls from the main trail or take a never-ending staircase to the base where you can get a little closer to the falls.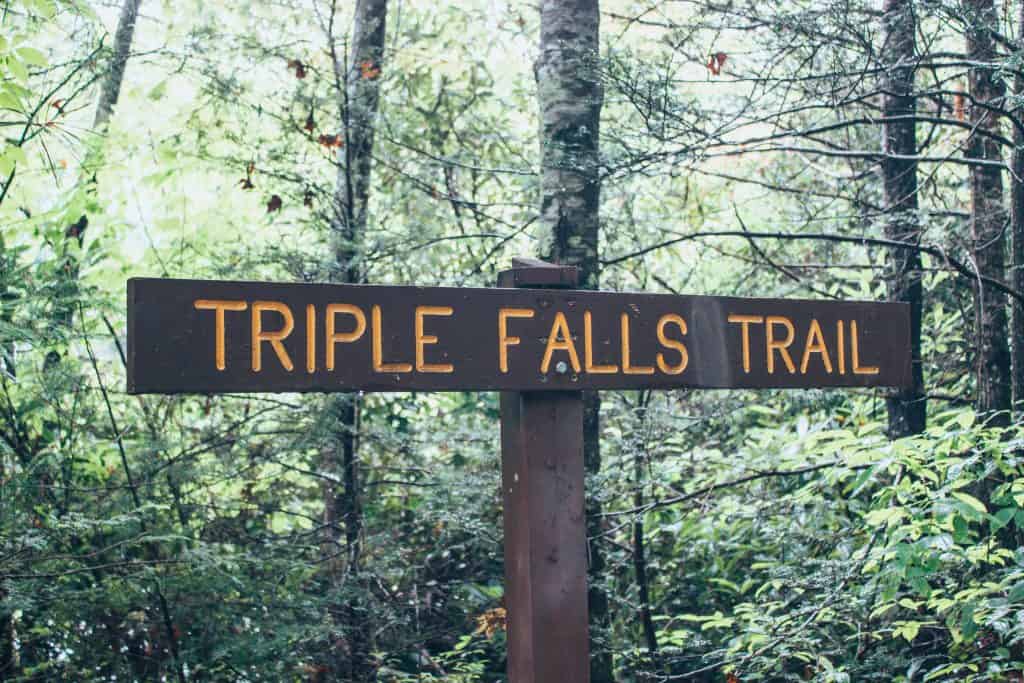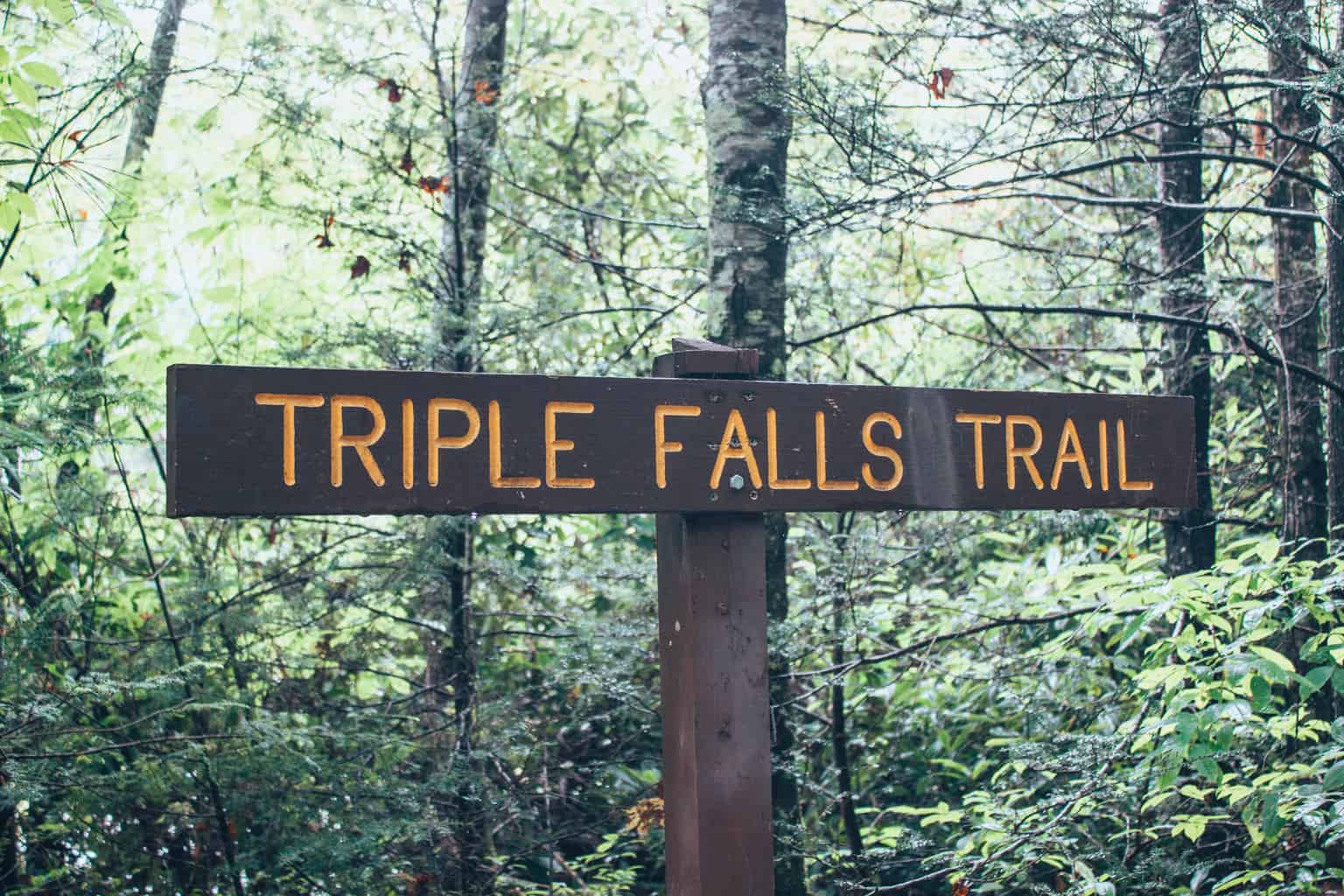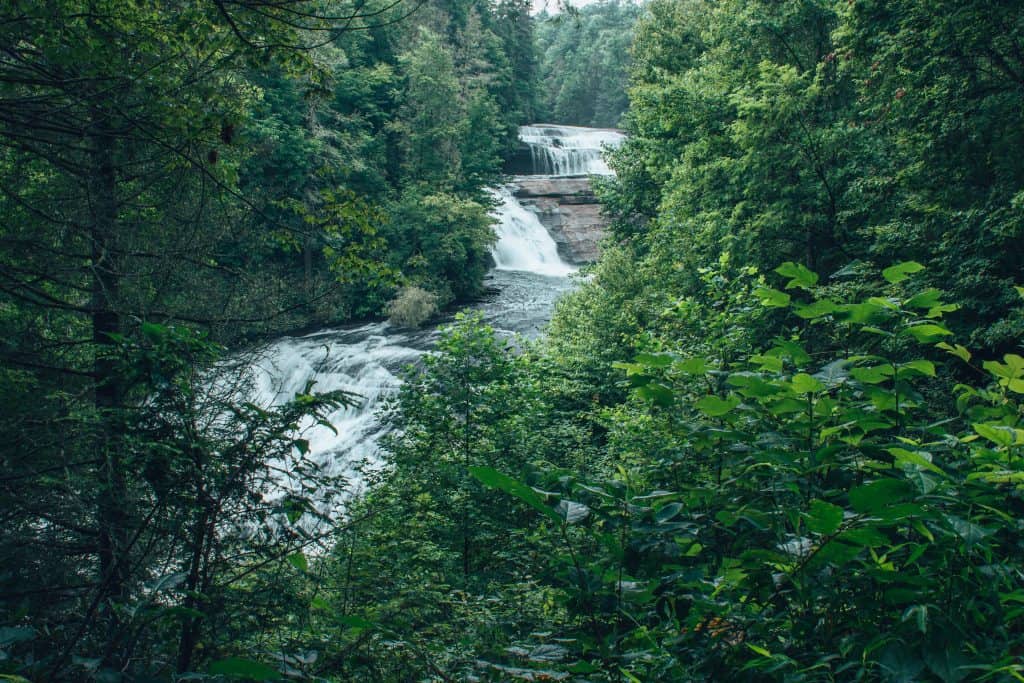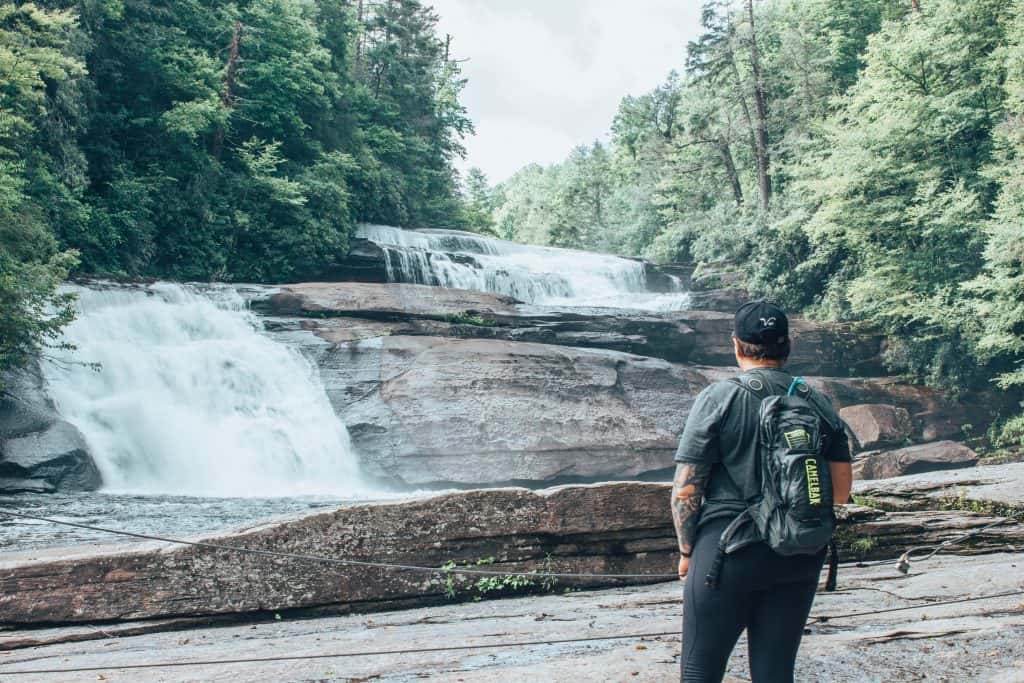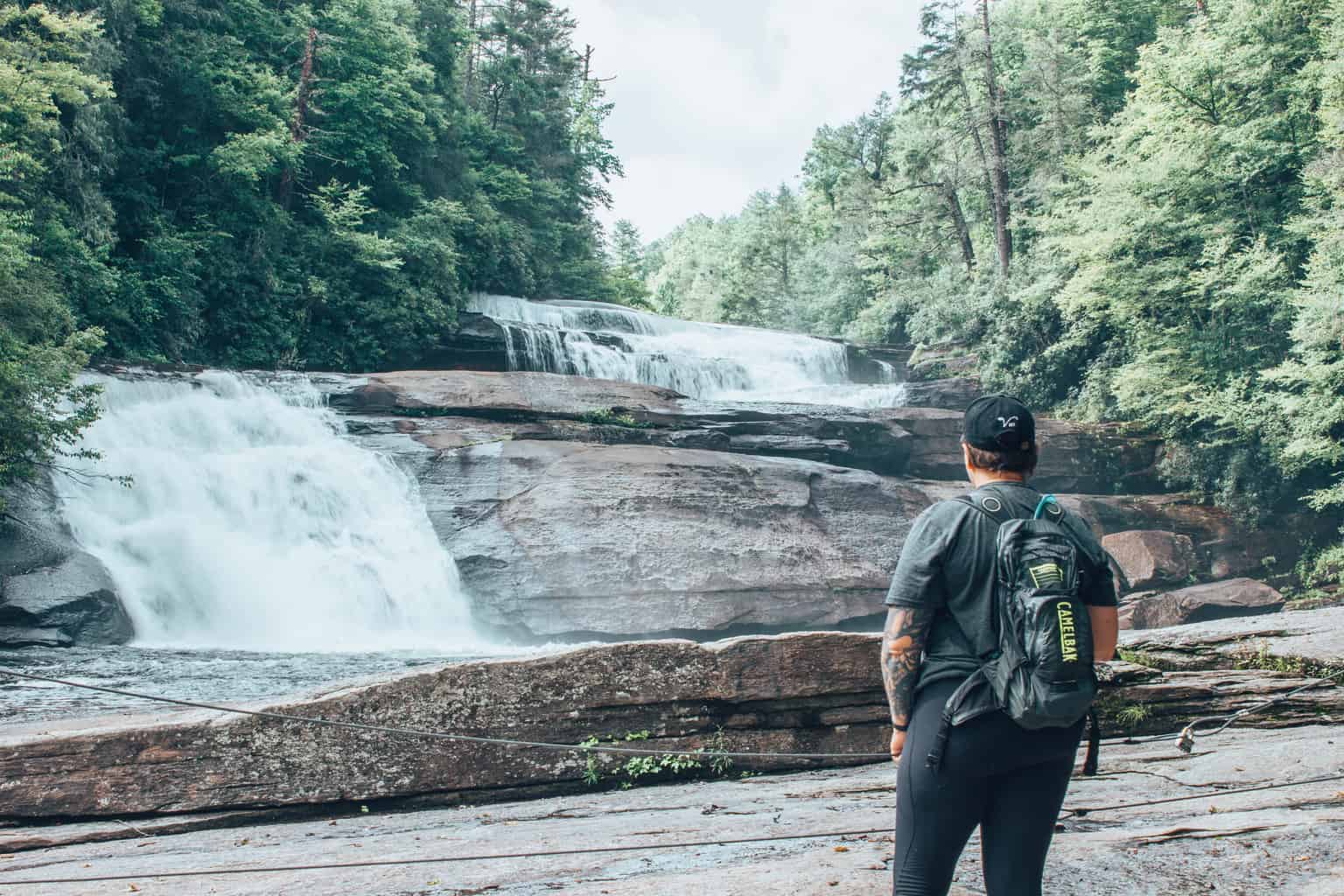 ESSENTIAL INFO
Distance | 1 mile round trip
Difficulty | easy
Dog-Friendly | yes, leashed
Address | Staton Rd, Cedar Mountain, NC
---
High Falls
If you continue on up the trail from Triple Falls for another .5 mile, you'll come to High Falls.
High Falls is a 120-foot waterfall that slides down a plane of granite. You can see the falls from the main trail or head down the 'Base of Falls' trail spurring off the main loop.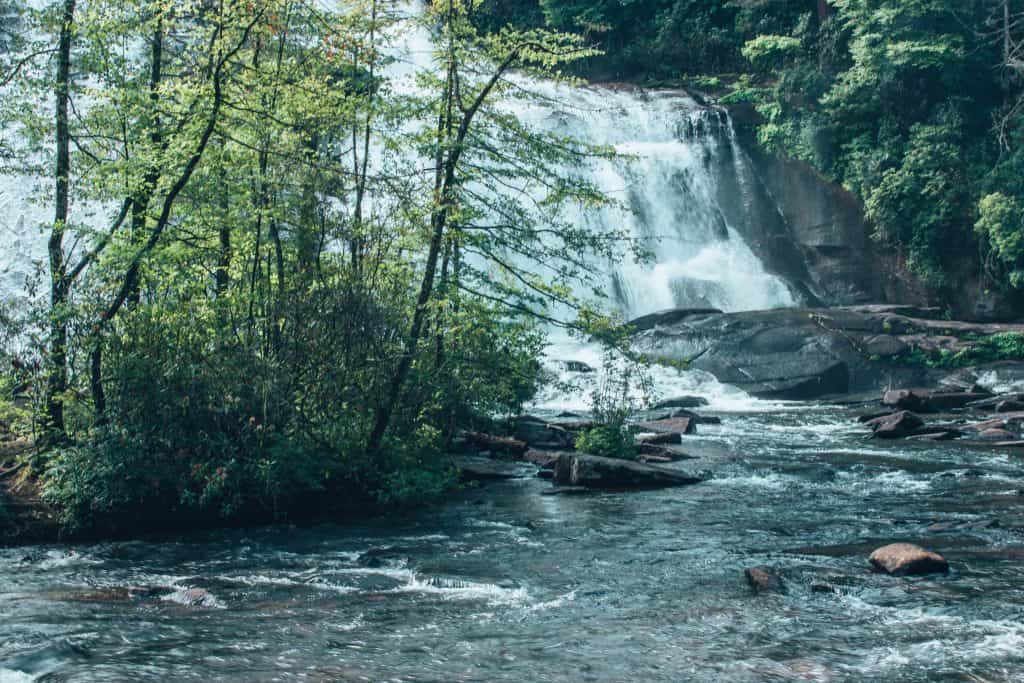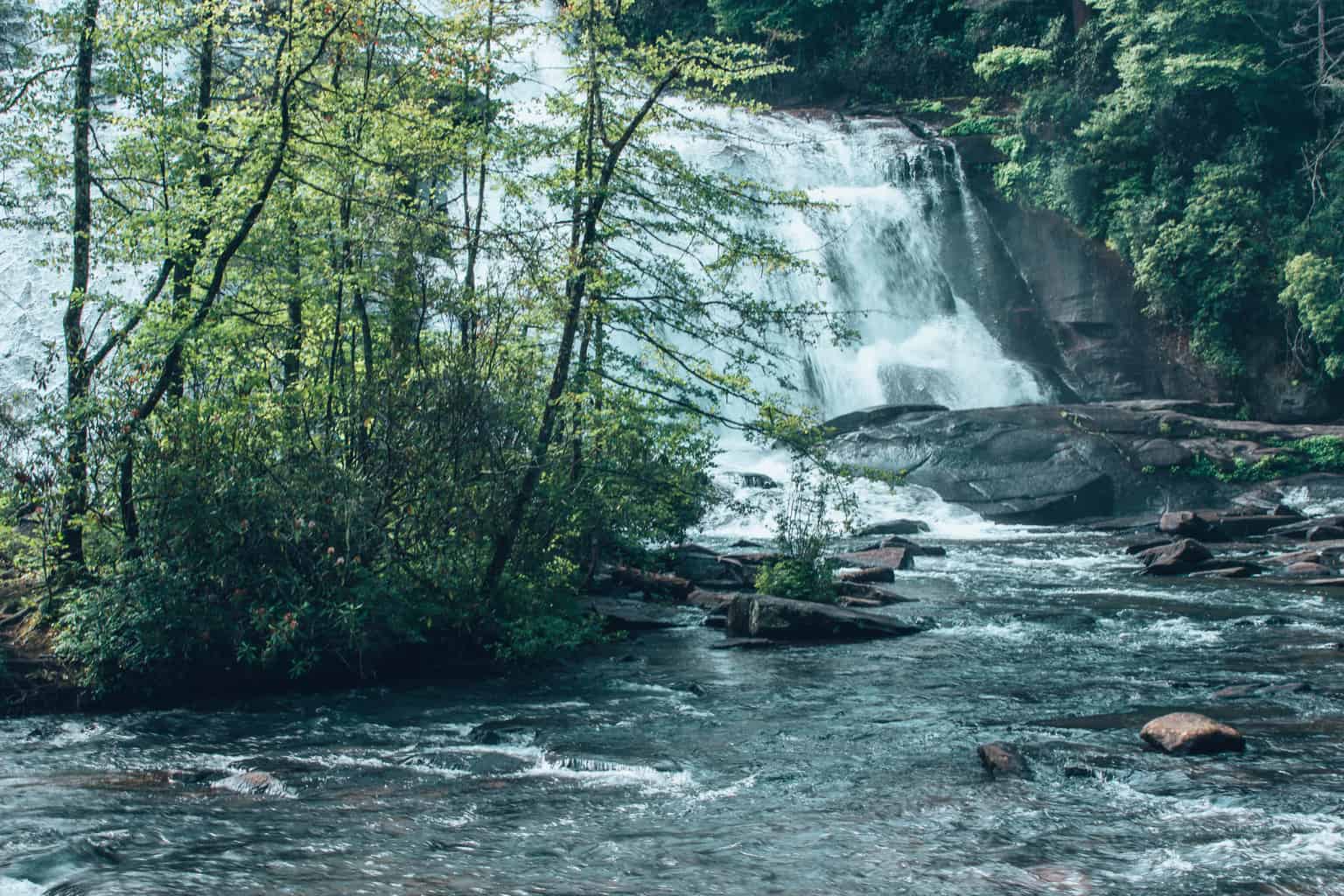 ESSENTIAL INFO
Distance | .5 mile from Triple Falls (1 mile from parking lot)
Difficulty | moderate
Dog-Friendly | yes, leashed
Address | Staton Rd, Cedar Mountain, NC
---
John Rock Trail
John Rock Trail is located in the Pisgah National Forest and while it's not the hardest hike ever – don't go into it lightly either.
Due to some reviews, I found online, we did this hike counterclockwise. While I can't compare, it is said that the incline is more gradual this way. However, if you want to hike it clockwise, go to the very far left side of the parking lot and the trailhead starts there.
Additionally, this trail is not well-marked in my opinion. I had step-by-step directions pulled up on my phone to access just in case I felt signs weren't obvious and this was a definite plus. You can't just walk up to the John Rock Trail – you have to access it via Cat Gap Loop.
These are the directions I used (which also goes counterclockwise) and they were a lifesaver!
All that being said – this hike was one of the highlights of the trip and I'll do it again for sure. Not only was the scenery ever changing but the dramatic view was so well worth it, it's not even funny.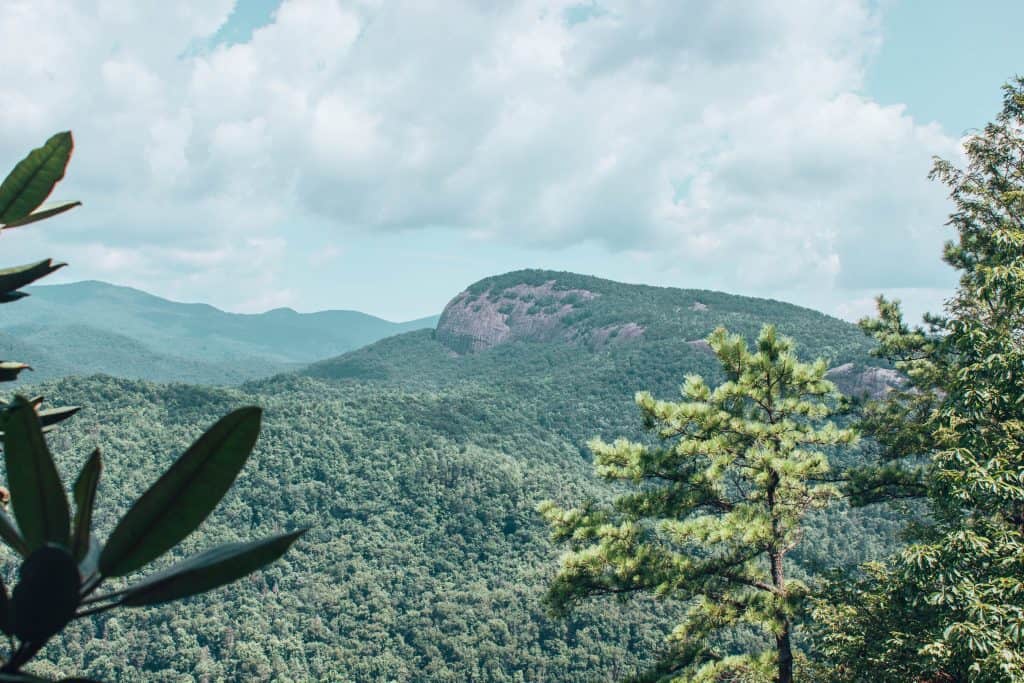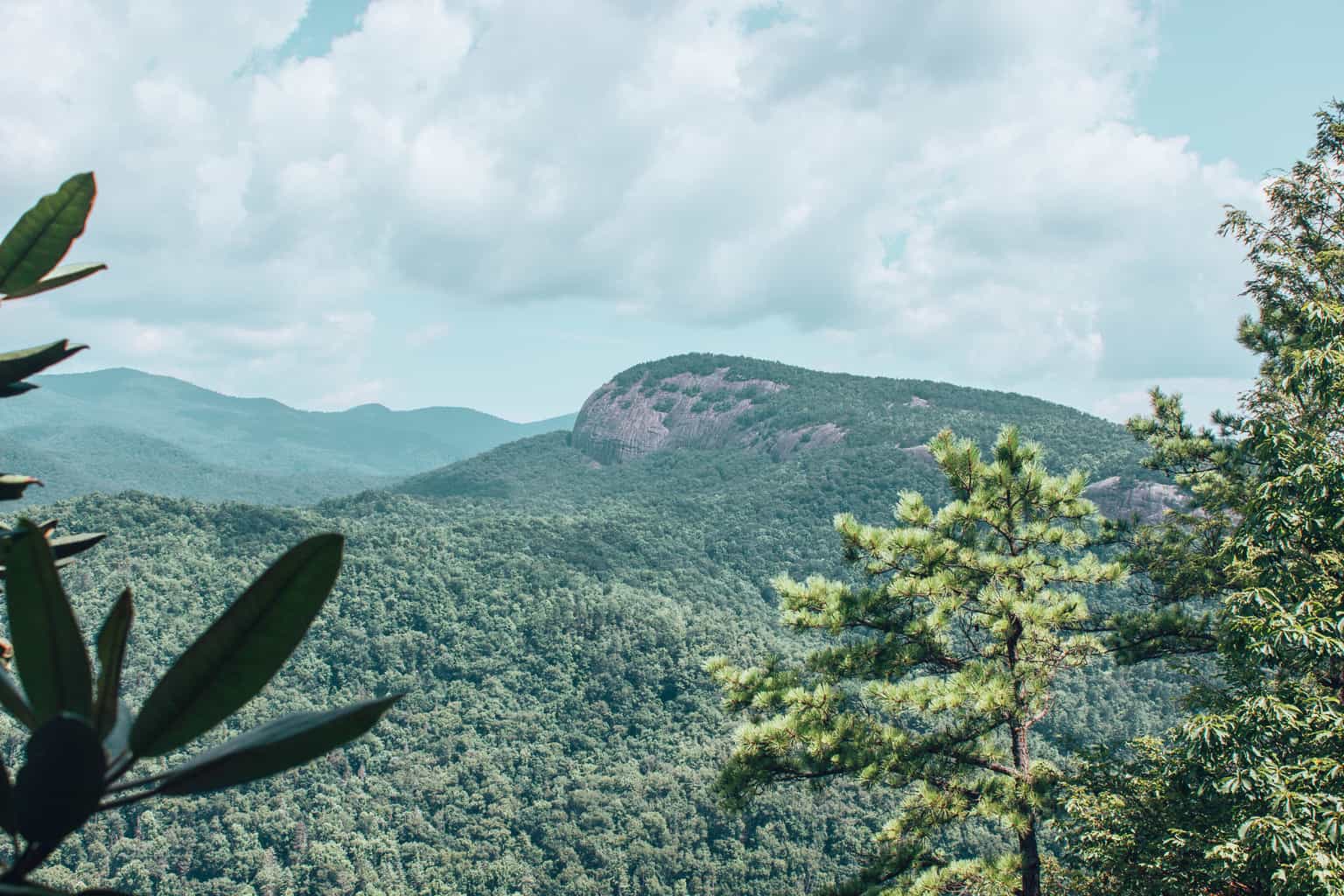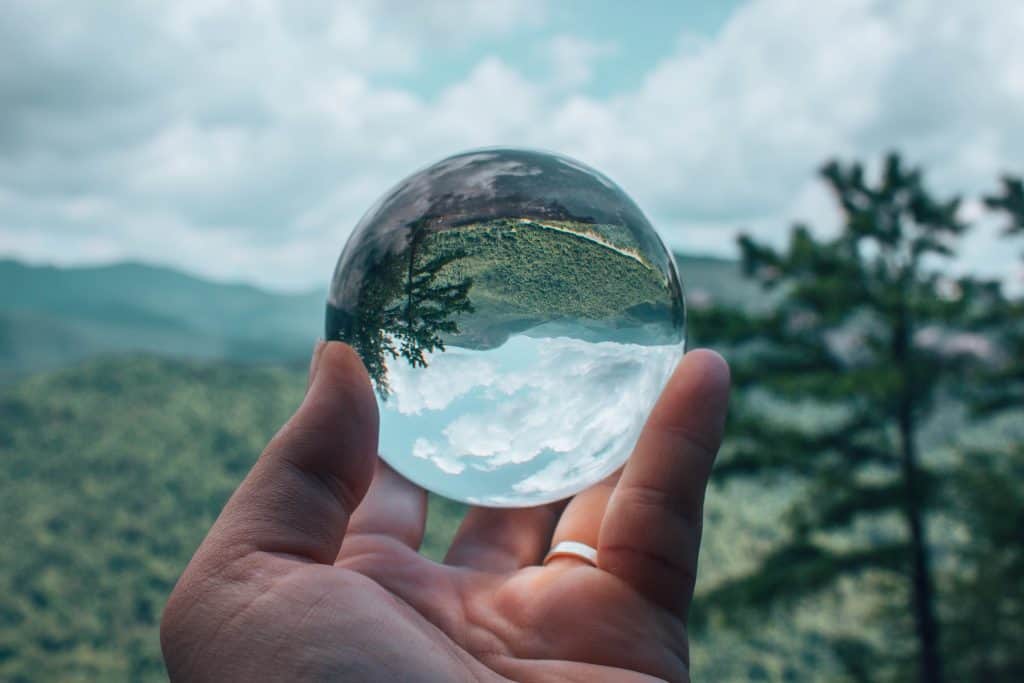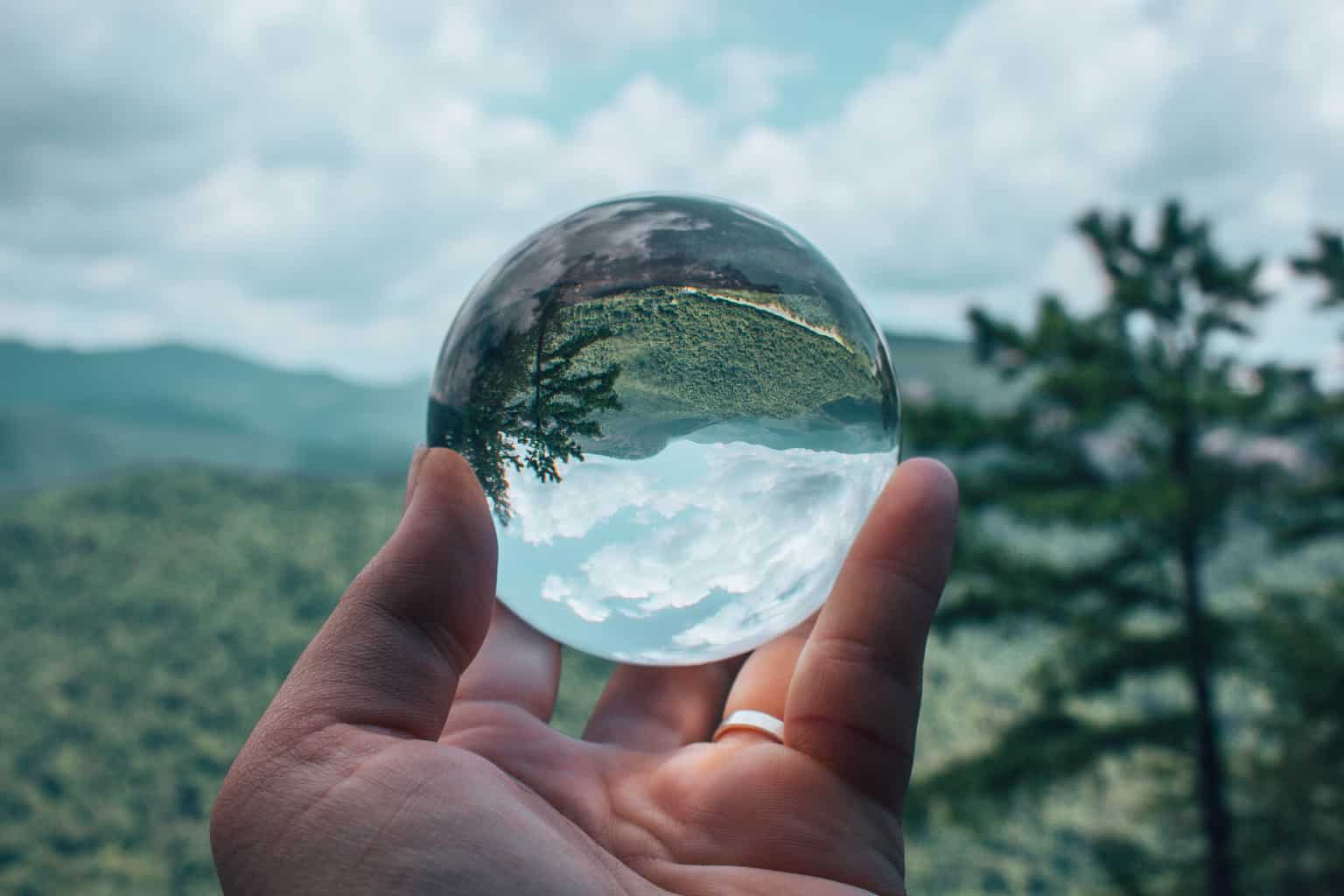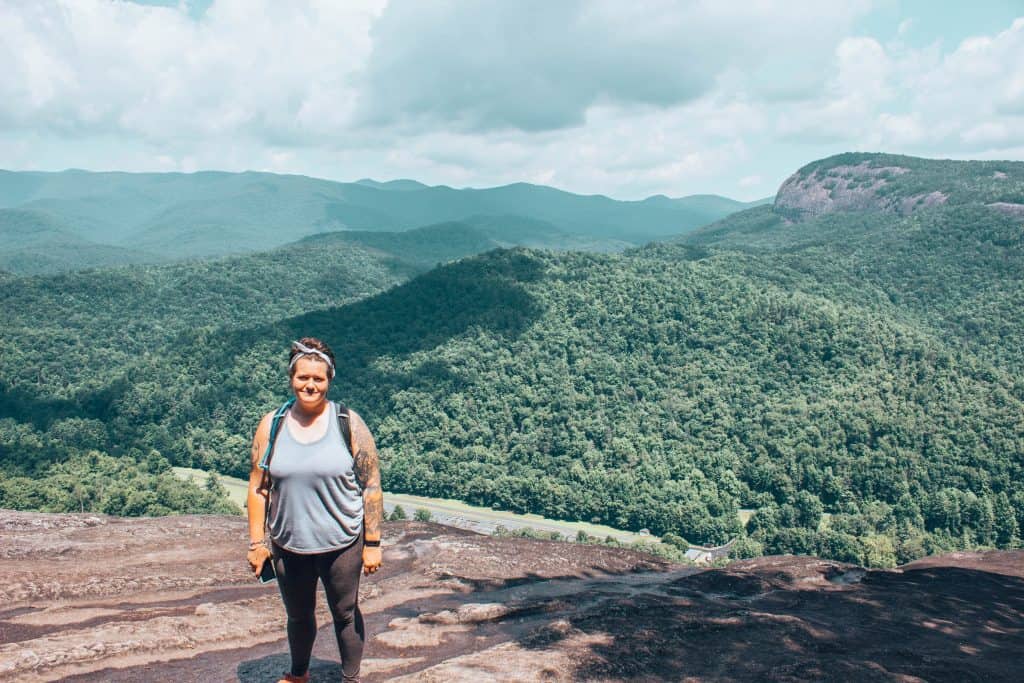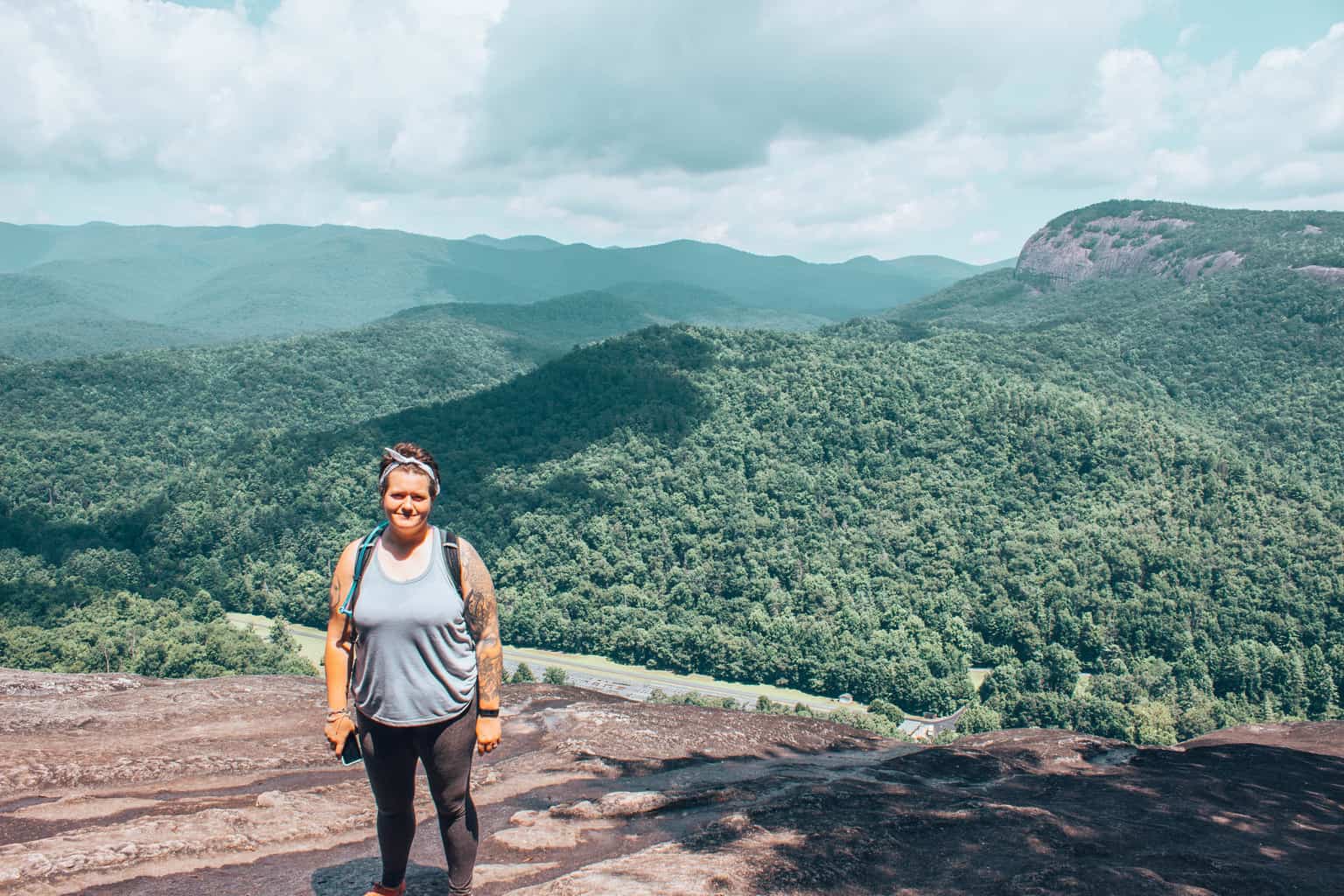 ESSENTIAL INFO
Distance | 7-mile loop
Difficulty | moderate to difficult
Dog-Friendly | yes, leashed
Address | National Forest Rd, Brevard, NC
Psst: Looking for more hiking posts? Check out a few of our other posts!
---
What to Pack for Hiking
Wear Pact – Ethically made vegan hiking clothes
Merrell Hiking Shoes -vegan-friendly!
Trekking Poles – not all of these trails need these but they would have come in hand on a couple!
Snacks – definitely on longer trails but pack out your trash!
---
Have you ever been to Asheville?? Tell me about it in the comments below ↓↓↓
Looking for accommodation in Asheville? Check out reviews here and book here.
Want to know where I stayed? The Hotel Indigo
Want to know where to eat in Asheville? Here's a vegan guide!
What else have I written? You can find more North Carolina posts here.
Like this post? Have Questions?Hit me up on Facebook | Twitter | Instagram | Pinterest | Email
↓↓↓ PIN FOR LATER ↓↓↓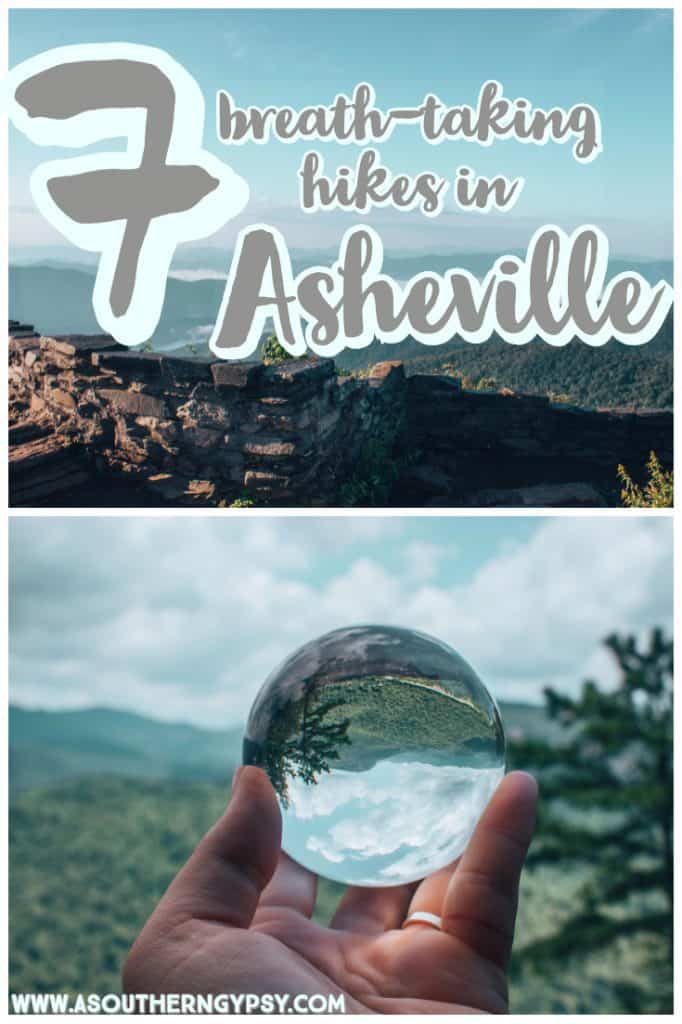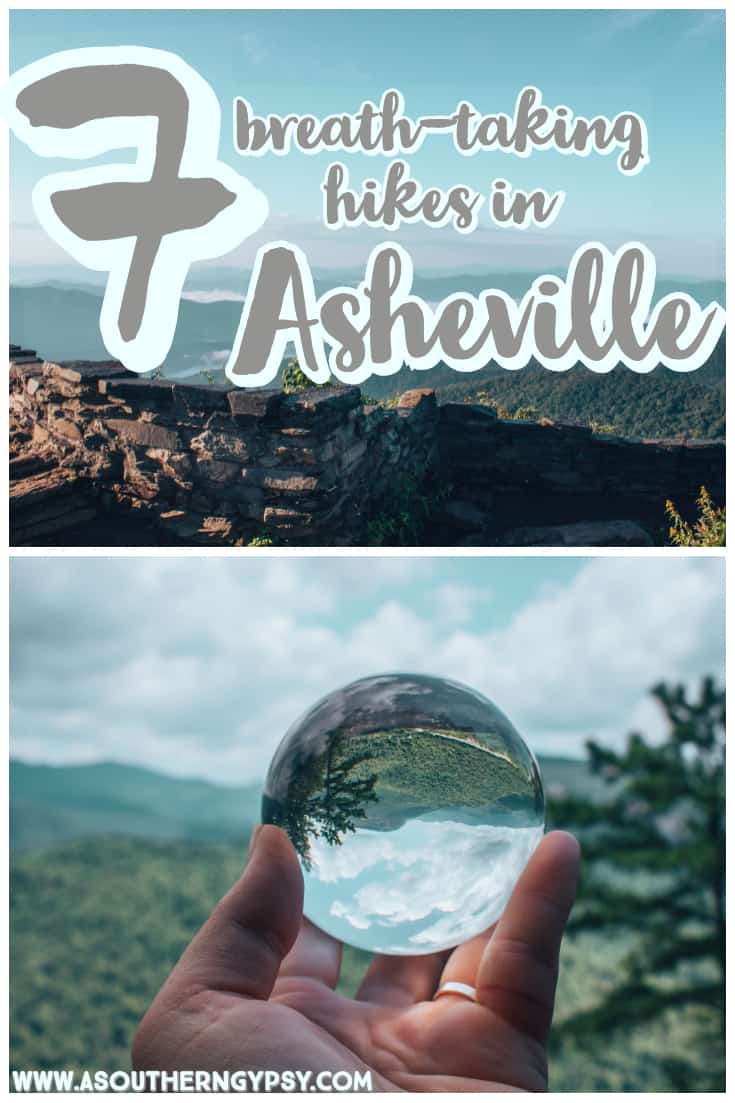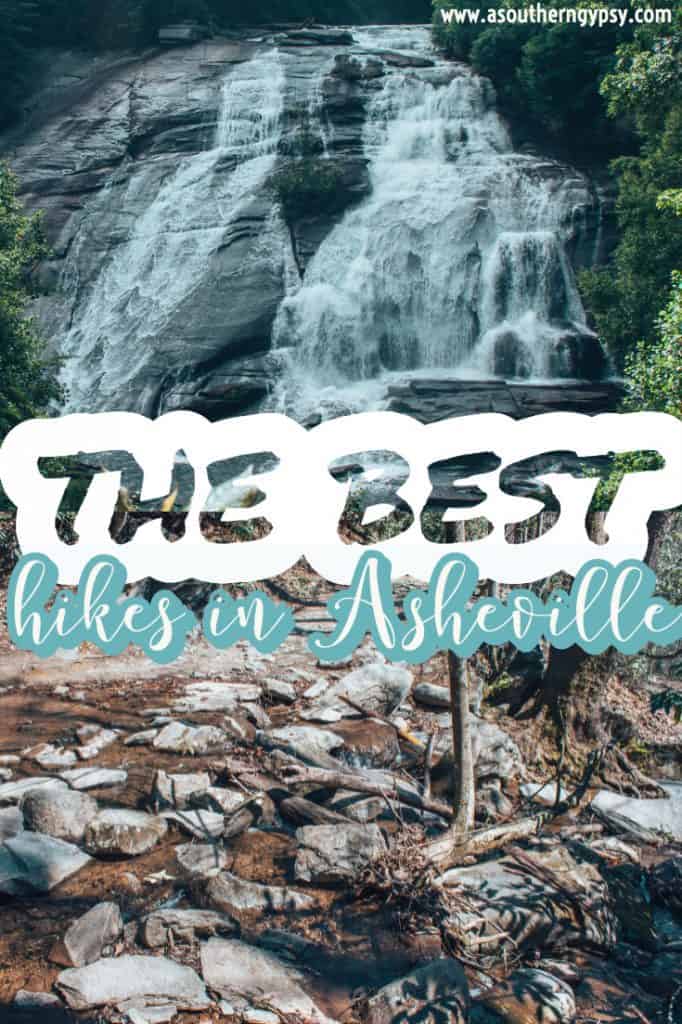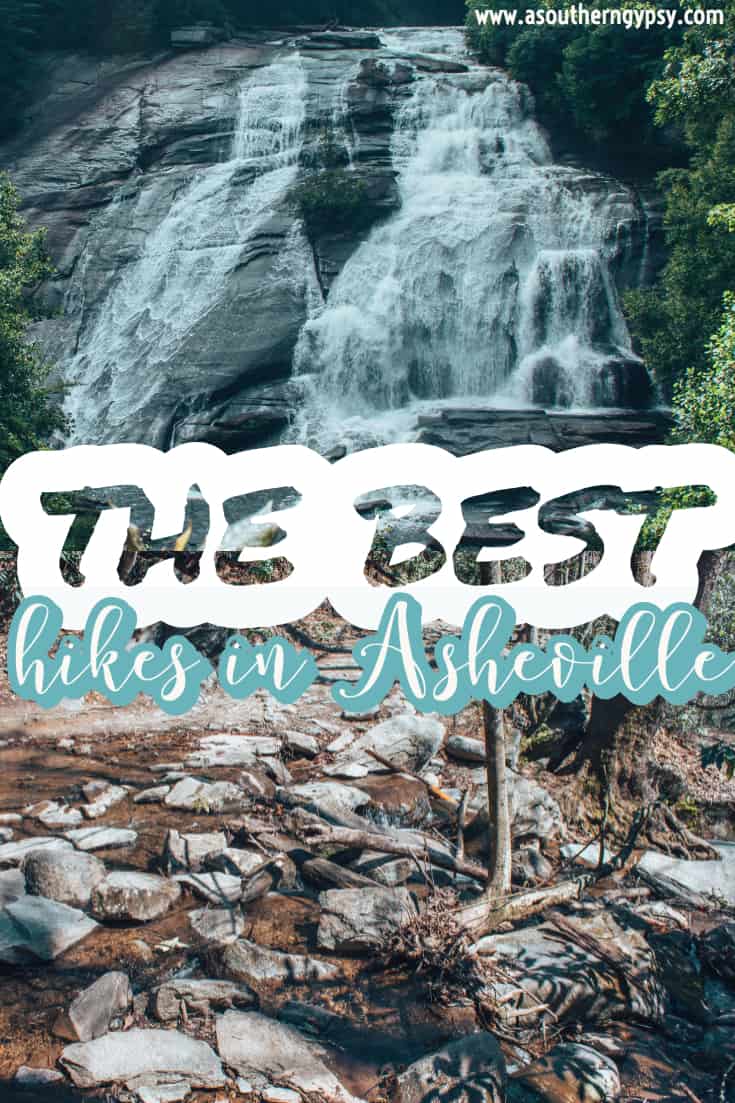 Latest posts by Ashley Hubbard
(see all)