This post may contain affiliate links, meaning if you book or buy something through one of these links, I may earn a small commission (at no extra cost to you!). Please see my disclosure.
If you're looking for a fun-filled destination with a unique blend of culture, history, and entertainment, look no further than Indianapolis. This vibrant city, known as the "Crossroads of America," has something for everyone, from sports fans to art aficionados.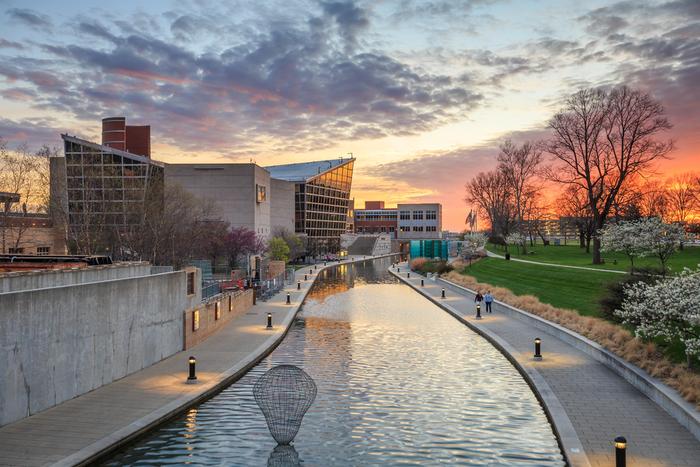 With so much to see and do, Indianapolis is a destination that should be on every traveler's list. Whether you're looking for sports, history, art, or just a fun weekend getaway, this dynamic city has it all.
Things To Do In Indianapolis
1. Oldfields-Lilly House and Gardens
The Oldfields-Lilly House and Gardens is a stunning estate located in the heart of Indianapolis. The estate boasts an expansive garden that is perfect for a leisurely stroll or a peaceful picnic. The house, a National Historic Landmark, is a beautiful example of American Country Place Era architecture and is filled with period furnishings and artwork.
The serene ambiance and picturesque scenery make the Oldfields-Lilly House and Gardens a perfect escape from the hustle and bustle of city life.
2. NCAA Hall of Champions
The NCAA Hall of Champions is a must-visit for sports enthusiasts. The museum showcases the history and achievements of college sports and the athletes who have made a significant impact on the game.
The interactive exhibits allow visitors to test their athletic abilities and gain a deeper understanding of the sports world. From basketball to football to gymnastics, the NCAA Hall of Champions has something for every sports fan.
The museum's prime location just steps away from the iconic Indianapolis Canal Walk, makes it a perfect addition to any downtown itinerary.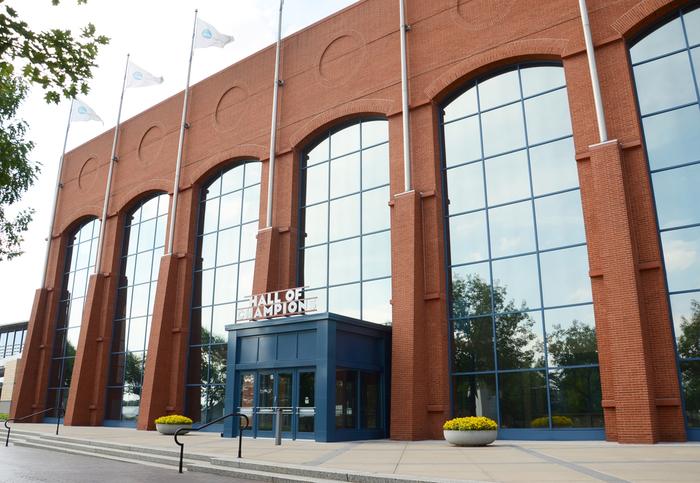 3. Indianapolis Museum of Art
The Indianapolis Museum of Art is a world-class museum that features an impressive collection of art from around the globe. The museum boasts a diverse range of exhibits, from ancient artifacts to contemporary works.
Visitors can explore the beautiful galleries and gardens that showcase masterpieces by renowned artists such as Monet, Picasso, and Warhol. The museum also offers exciting events, such as outdoor film screenings and live music performances.
With free admission and a stunning campus that spans over 152 acres, the Indianapolis Museum of Art is a must-visit for art lovers and cultural enthusiasts alike.
4. Crown Hill Cemetery
Crown Hill Cemetery is a historic and tranquil final resting place located in Indianapolis. The sprawling cemetery spans over 550 acres and is the final resting place of many notable figures, including President Benjamin Harrison and poet James Whitcomb Riley.
Visitors can take a self-guided tour or participate in a guided tour to learn more about the history and stories of those buried there. The cemetery's rolling hills and beautiful landscaping also make it a popular spot for peaceful walks.
5. Central Canal Walk
The Central Canal Walk is a picturesque waterway that winds its way through downtown. Visitors can take a leisurely stroll or bike ride along the scenic path that passes by several popular attractions, including the NCAA Hall of Champions and the Indiana State Museum.
The canal also offers paddleboat rentals, which provide a unique perspective of the city's skyline. The canal walk's beautiful bridges, gardens, and public art installations make it a charming spot for a picnic or a relaxing afternoon.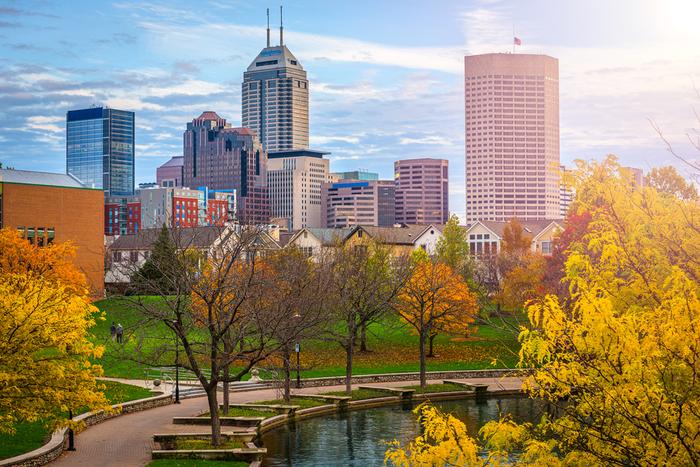 6. Indianapolis Motor Speedway Museum
The Indianapolis Motor Speedway Museum is a must-visit for racing enthusiasts. The museum showcases the rich history of the iconic Indianapolis Motor Speedway, featuring an extensive collection of vintage and contemporary race cars, trophies, and memorabilia.
Start your adventure by visiting the iconic Indianapolis Motor Speedway, home to the famous Indy 500 race. You can take a tour of the track, explore the museum, or even ride in a real IndyCar.
7. Indiana World War Memorial
The Indiana World War Memorial is a stunning monument dedicated to Indiana's veterans and fallen soldiers. The 210-foot-tall limestone structure is located in downtown Indianapolis and features a beautiful shrine room with stained-glass windows and intricate mosaics.
Visitors can also explore the military museum, which houses artifacts and exhibits from various wars, including World War I and II.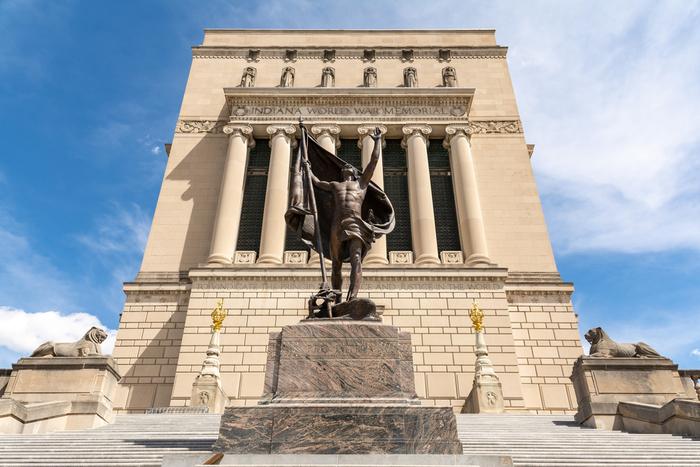 8. Eiteljorg Museum
The Eiteljorg Museum is a world-renowned museum dedicated to Native American and Western art and culture. Located in downtown Indianapolis, the museum houses an impressive collection of contemporary and traditional artwork, including paintings, sculptures, and textiles.
Visitors can also explore the museum's interactive exhibits, which offer insight into the history and heritage of Native Americans and the American West.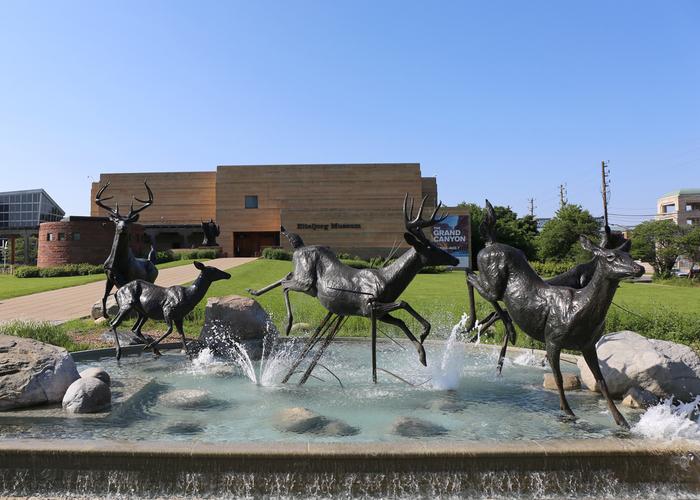 9. Lucas Oil Stadium
Lucas Oil Stadium is a state-of-the-art sports and entertainment venue. The stadium is home to the Indianapolis Colts and has hosted numerous major events, including the Super Bowl and NCAA Final Four.
Visitors can take a behind-the-scenes tour of the stadium, which includes a visit to the locker room, press box, and field. The stadium also hosts concerts, trade shows, and other events throughout the year, making it a popular destination for visitors of all interests.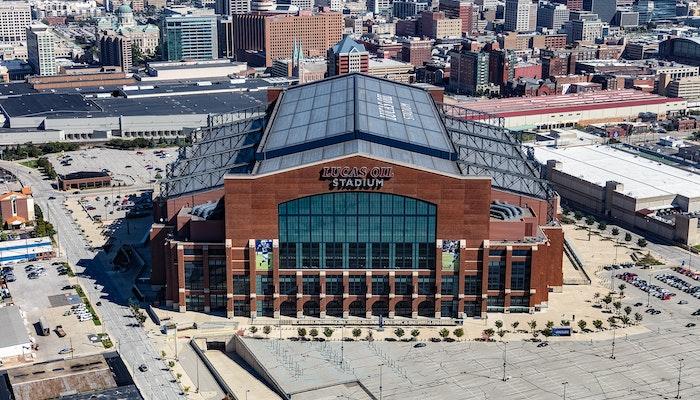 10. Eagle Creek Park
Eagle Creek Park is a stunning natural oasis, boasting over 3,900 acres of wilderness, including a 1,400-acre reservoir that offers a variety of water activities, such as kayaking and sailing.
Visitors can explore the park's numerous hiking and biking trails, which wind through lush forests, meadows, and wetlands. The park also features a bird sanctuary and a zip-line course for those seeking a more thrilling adventure.
11. Conner Prairie
Conner Prairie in Indianapolis offers visitors a unique glimpse into the life of early settlers in the region. The living history museum features over 1,000 acres of restored historic buildings, interactive exhibits, and costumed interpreters who bring history to life.
From the Native American settlement to the Civil War-era Prairietown, visitors can immerse themselves in the daily life of early pioneers and learn about the challenges they faced.
12. The Children's Museum of Indianapolis
The Children's Museum of Indianapolis is a must-visit destination for families with children of all ages. With over five floors of interactive exhibits, the museum offers a hands-on learning experience that is both fun and educational.
From the world's largest dinosaur exhibit to the immersive space exploration exhibit, there is something for everyone to explore and discover. The museum also features an outdoor sports experience and a full-size indoor carousel.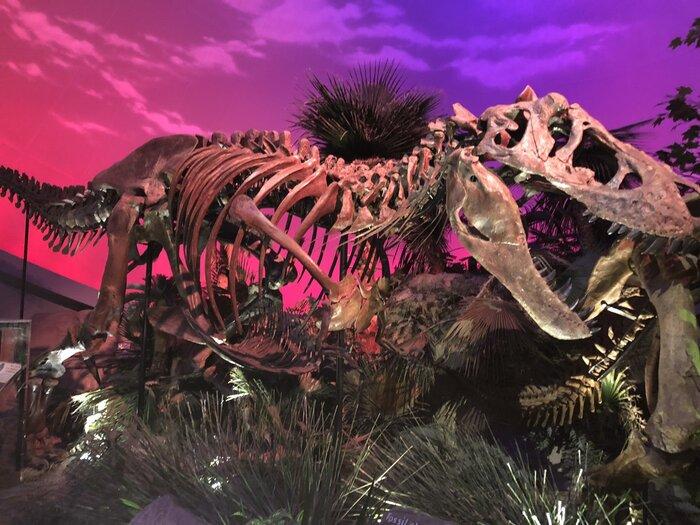 13. Action & Atomic Duckpin Bowling
Located in the eclectic Fountain Square neighborhood, Action & Atomic Duckpin Bowling offers a unique twist on traditional bowling. With smaller pins and lighter balls, duckpin bowling is a fun and challenging experience for players of all ages and skill levels.
The retro-inspired atmosphere of the alley adds to the nostalgic charm, complete with vintage arcade games and a full bar serving local craft beers and classic cocktails.
14. Holliday Park
Holliday Park offers a serene escape from the hustle and bustle of the city. With over 94 acres of pristine nature trails, gardens, and playgrounds, the park is a popular destination for families and nature enthusiasts alike.
Visitors can explore the rugged terrain of the White River, marvel at the stunning Holliday Park Ruins, or enjoy a picnic under the shade of towering trees.
15. Market Street Catacombs
Hidden beneath the bustling streets of downtown, the Market Street Catacombs offers a fascinating glimpse into the city's history. Originally built in the 1880s as part of the city's market district, the catacombs were once used for storage and transportation.
Today, visitors can explore the eerie underground tunnels and learn about the city's past through interactive exhibits and guided tours. With its mysterious atmosphere and rich historical significance, the Market Street Catacombs is a must-visit destination for anyone seeking to uncover the secrets of Indianapolis.
16. Museum of Psychphonics
The Museum of Psychphonics is a one-of-a-kind destination for music lovers and history buffs alike. The museum celebrates the city's rich musical heritage and its impact on American culture, with a focus on soul, funk, and jazz music.
Visitors can explore interactive exhibits, listen to rare vinyl recordings, and learn about the artists and producers who shaped the city's iconic sound.
17. Indianapolis Cultural Trail
The beautifully landscaped eight-mile trail is designed for pedestrians and cyclists and connects six distinct cultural districts, including Fountain Square, Mass Ave, and White River State Park.
Along the way, visitors can explore public art installations, historic landmarks, and vibrant street murals. It's the perfect way to experience the city's rich culture and history.
18. Tappers Arcade Bar
In downtown, Tappers Arcade Bar is a 21+ retro haven for gamers and craft beer enthusiasts alike. With over 50 classic arcade games, pinball machines, and console games, visitors can relive their childhood memories or discover new favorites.
The bar also features an impressive selection of local craft beers and cocktails, making it the perfect spot for a night out with friends.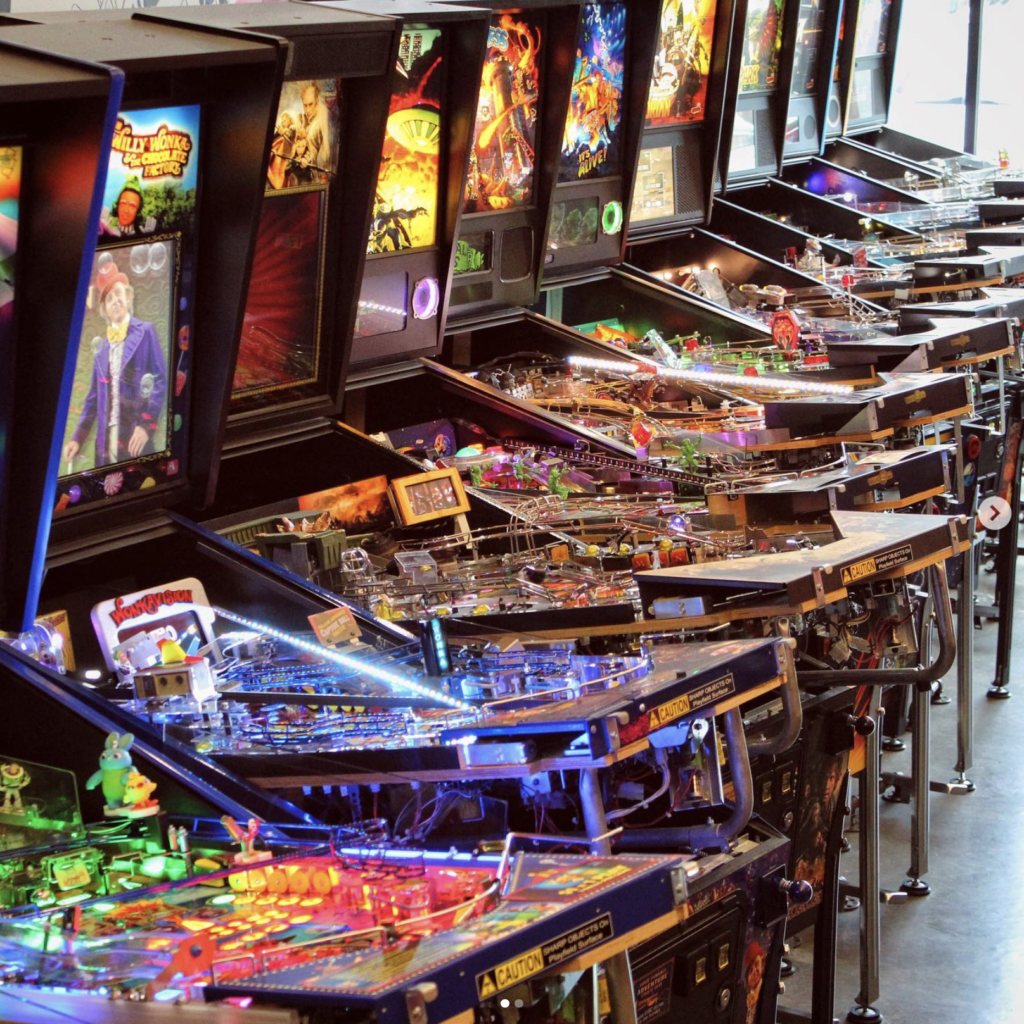 19. GRT Glass Design
Nestled in the heart of the city, GRT Glass Design is a hidden gem for those seeking unique, handcrafted glass pieces. The studio specializes in creating custom art glass installations.
From stained glass windows to intricate mosaics, the team at GRT Glass Design blends traditional techniques with modern design to create stunning works of art. Visitors can explore the studio and watch the artists at work, or commission their own one-of-a-kind piece.
20. Indianapolis Art Center
Located in the Broad Ripple Village, the Indianapolis Art Center offers a haven for art enthusiasts of all ages. With over 400 classes and workshops, ranging from drawing and painting to ceramics and jewelry making, the center is a hub of creative energy.
The spacious campus also features multiple galleries showcasing local and national artists, as well as a sculpture garden that invites visitors to explore the intersection of art and nature. Whether you're a seasoned artist or just looking to try something new, the Indianapolis Art Center is a must-visit destination for anyone seeking to unleash their inner creativity.
Latest posts by Ashley Hubbard
(see all)