This post may contain affiliate links, meaning if you book or buy something through one of these links, I may earn a small commission (at no extra cost to you!). Please see my disclosure.
In 2018, over 126 MILLION visitors came to Florida. Yup, six zeros folks. I wholeheartedly believe in the transformative power of travel. Travel has the power to affect the people who go, and the places they visit. I don't look at those figures as a risk. I see them as an opportunity for ecotourism in Florida. Many of these visitors are young families, and they are almost all American. Florida is the perfect place to encounter environmental issues facing the world and learn how you can make a difference by contributing to ecotourism in Florida.
The following is a guest post from Ed and Jenn at Coleman Concierge.
---
Ecotourism in Florida
---
Red Tide on Florida's Southwest Coast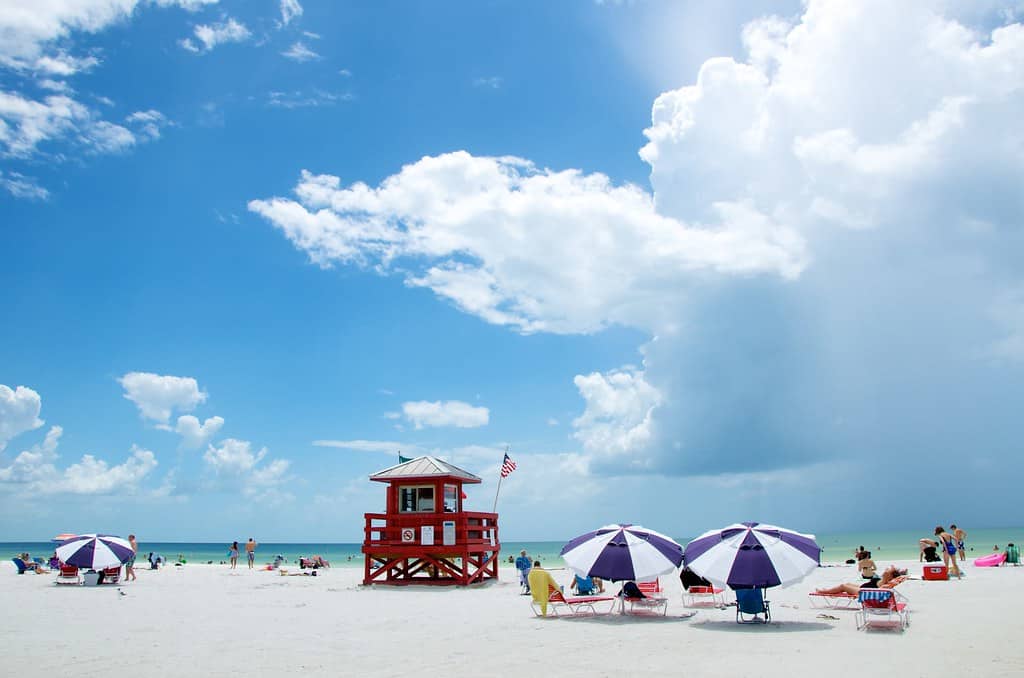 Sarasota and Manatee Counties are home to some of the most beautiful coastline in Florida. Siesta Key is known as the Best Beach in America because of its long, white beaches. Venice Beach is the shark tooth capital of the world where you can find shark teeth by the bucket full. Cayo Costa is home to one of the best shelling beaches in Florida, and the list goes on.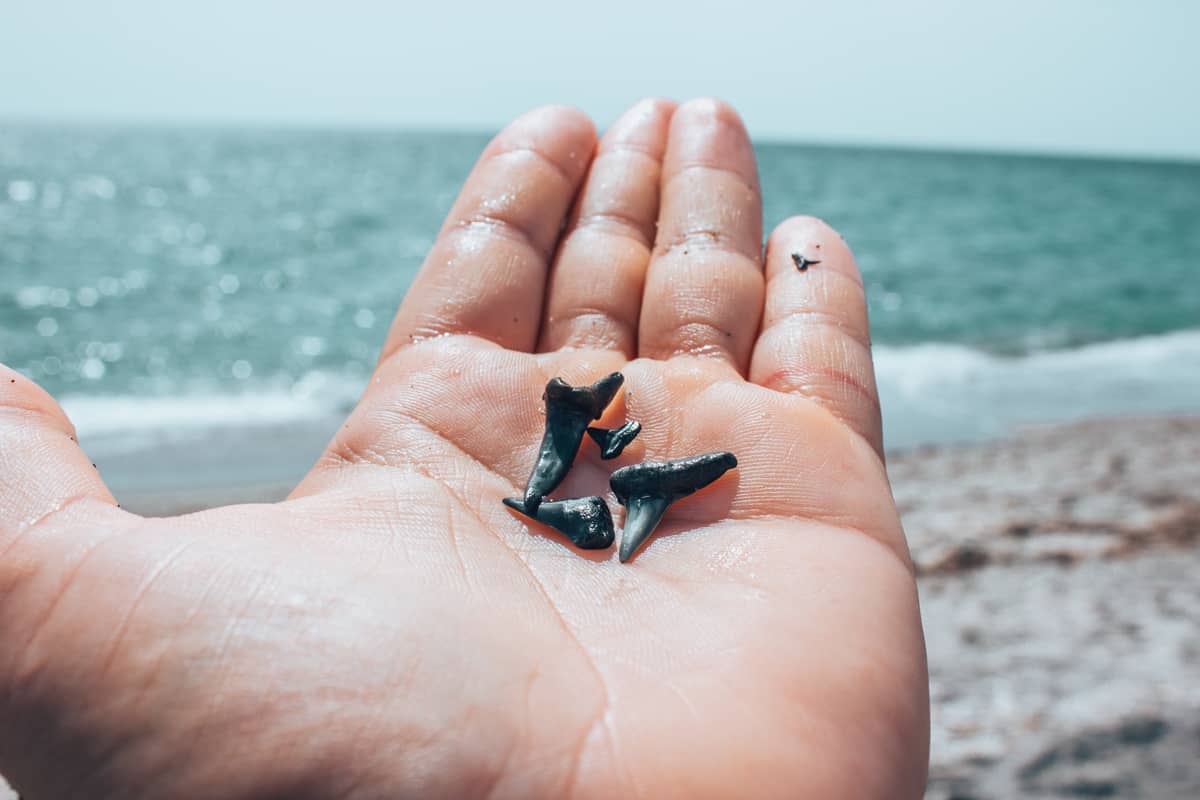 Unfortunately, this is also where the Gulf Loop current hits the Florida Shelf, creating massive toxic algae blooms.
Red tide is absolutely horrible. It leaves a trail of dead fish, turtles, and manatees in its wake and keeps visitors off the beach. Not that you'd want to enter the water anyway because of the foul smell and respiratory and skin irritation.
It's bad for tourism, but you can check the red tide status and avoid the blooms. The creatures that live in the sea don't have that luxury sadly.
Mote Marine Laboratory is one of the oldest marine research laboratories in Florida and located at red tide ground zero in Sarasota, Florida. They believe, "We are guardians of the sea and all living things that depend upon it." They have created a project, aptly titled "Florida Red Tide, How You Can Help" that's filled with suggestions. Some are so, like keeping watersheds clean and healthy to prevent excess nutrients from entering waterways. Others are more direct, like supporting the adopt a snook program to restock fish affected by the red tide blooms.
The only thing necessary for the triumph of evil is for good men to do nothing." ― Edmund Burke.
---
Great Suwannee River Basin Cleanup
In so many ways, the Suwannee River is the heart of Florida. From its inspiration of the state song to its central location. There is nothing more Floridian than floating through Suwannee River State Park. In fact, all the 176-mile-long Suwannee River Trail makes a magnificent river run from swamp to sea. Every year she gets a facelift during the Great Suwannee River Basin Cleanup supported by Friends of Rum Island Park and Our Santa Fe River, Inc.
Our Santa Fe River is a 501-(c)(3) organization of concerned citizens working to protect the watershed of the Santa Fe River. For those of y'all not well versed in Florida geography, the Santa Fe empties into the Suwannee near Branford. Sometimes it must feel like a hopeless fight. Big Water comes in and starts pumping drinking water out of the springs.
Nearby Silver Springs, the world's largest artesian spring, has lost over 30% of its flow in the last 30 years. Next, this water gets bottled in single-use plastic bottles which, you guessed it, end up in the river basin. Yet, every year, year after year, they are organizing cleanups. They are also taking on big water. I can't help but think what would happen if some of the 126 million annual Florida visitors spent an afternoon cleaning up the watershed. They might think twice about buying bottled water in single-use plastic containers and start living more plastic-free.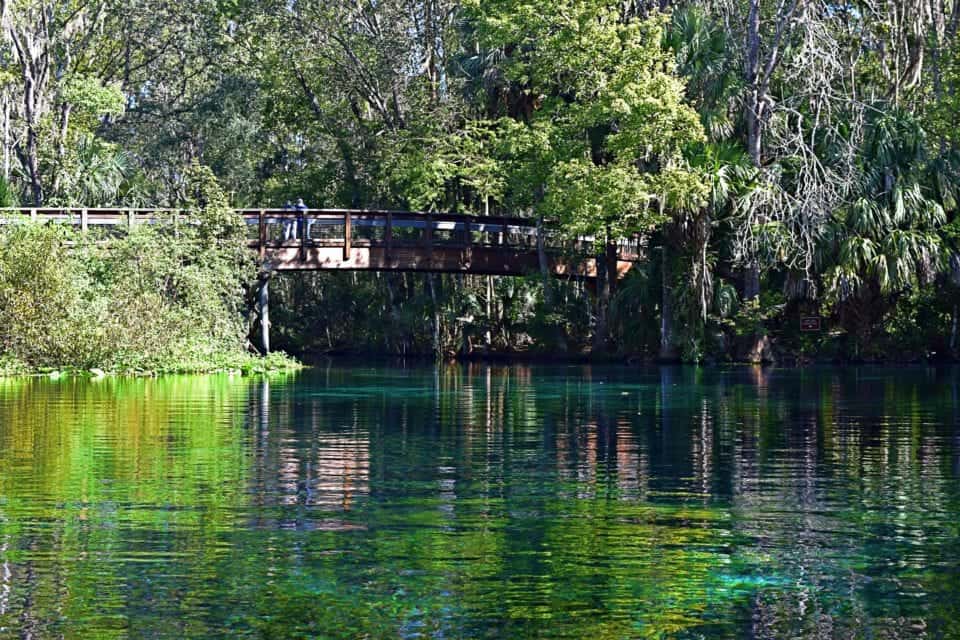 ---
Coral Reefs in the Keys
The Florida Keys contain some of the state's greatest treasures. It's not the Spanish doubloons in the Shipwreck Museum. I'm talking about America's only living coral reef located just offshore. Ethical snorkeling in Key West got a big boom with a local ban on non-reef-safe sunscreen, but the reefs are still in grave danger. Hurricane Irma covered the living reef with debris as coral diseases marched into this delicate habitat.
While scientists are working to cure the reef, citizens are working to clean it. Local Blue Star Dive Operators recently completed their inaugural cleanup dives. They removed 2,678 pounds of marine debris and over 2,800 feet of line from reefs throughout the National Marine Sanctuary.
These trips are powered by ordinary divers looking to make a difference. They are more than willing to accept your help during one of their monthly cleanup dives. If you're not a diver, you can still help from the boat.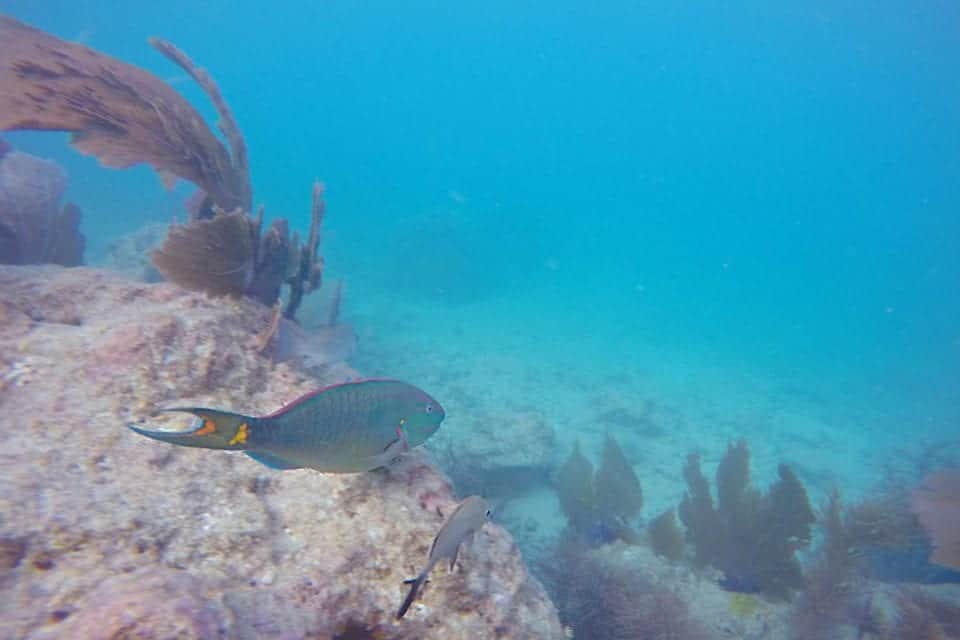 ---
Marine Life Collecting at Blue Heron Bridge
How good is diving at Blue Heron Bridge? PADI Sport Diver magazine named it one of the 50 best dive sites in the world. SCUBA Diver Magazine called it Florida's "best shore dive." So yeah, it's pretty dang good. You can see over 100 different species of fish on a single dive.
So picture this, you show up at your awesome, favorite local dive site and you see fish bagged, tagged, and loaded into a van. You search for an appropriate response… WTF, WTH and decide to go with what are you doing? This isn't a bad dream. It actually happened at Blue Heron Bridge in October of 2018.
An aquarium with a permit came to gather up specimens, and one wary diver took notice. The word spread through the Blue Heron Bridge diving community, and they asked (loudly) for immediate action. In less than four months, the Florida Wildlife Commission passed a ban on marine life collection at Blue Heron Bridge. Proof once again that people can and do make a difference. The stated motivation for the law was to maintain high-quality snorkeling and diving opportunities at Blue Heron Bridge.
Pura Vida, the closest dive shop to Blue Heron Bridge, organizes regular beach and Blue Heron Bridge cleanups. This is a way you can join the community that helps protect and service the local dive spots.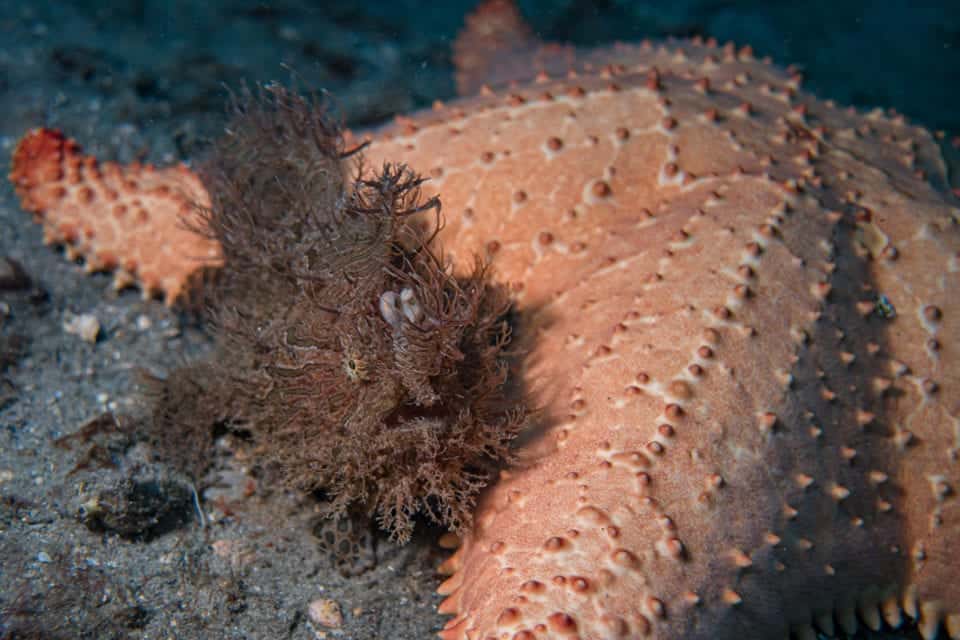 ---
Florida Animals on the Road to Recovery
It's not just the fish at Blue Heron Bridge who are benefiting from ecotourism in Florida but animals all over the state. Swimming with manatees has helped increase awareness and protection for these gentle giants. Responsible boat practices and preservation of overwintering sites has allowed their population to grow. Florida manatees are the only manatee population in the world that is stabilizing. They are doing well enough now that they have been removed from the endangered species list.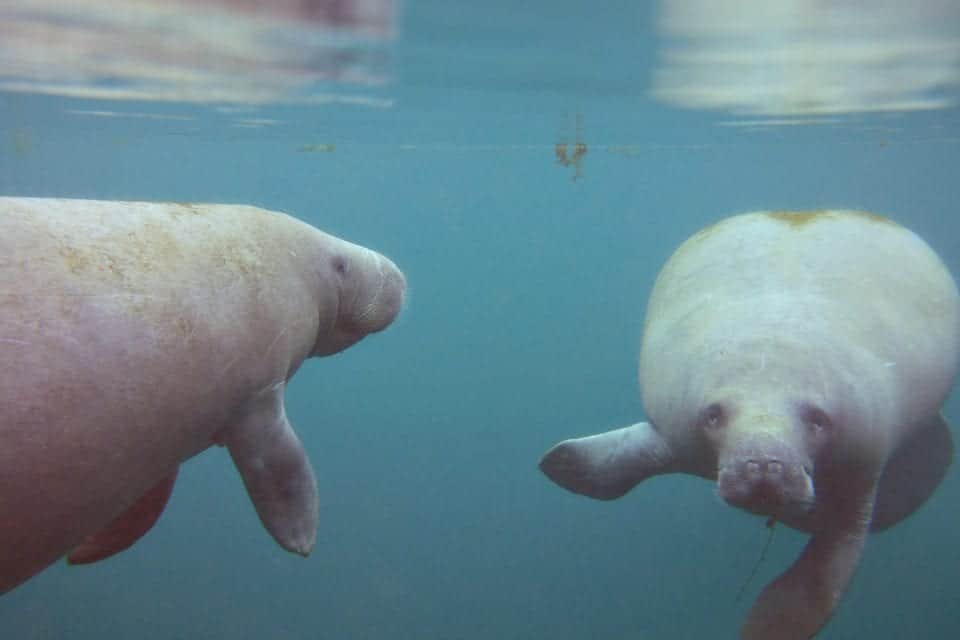 We went on a tour with Ashley to watch sea turtles hatch in Fort Lauderdale with Sea Turtle Oversite Protection. These tours fund a majority of their activities, and they have saved more than 200,000 baby sea turtles in the last eight years.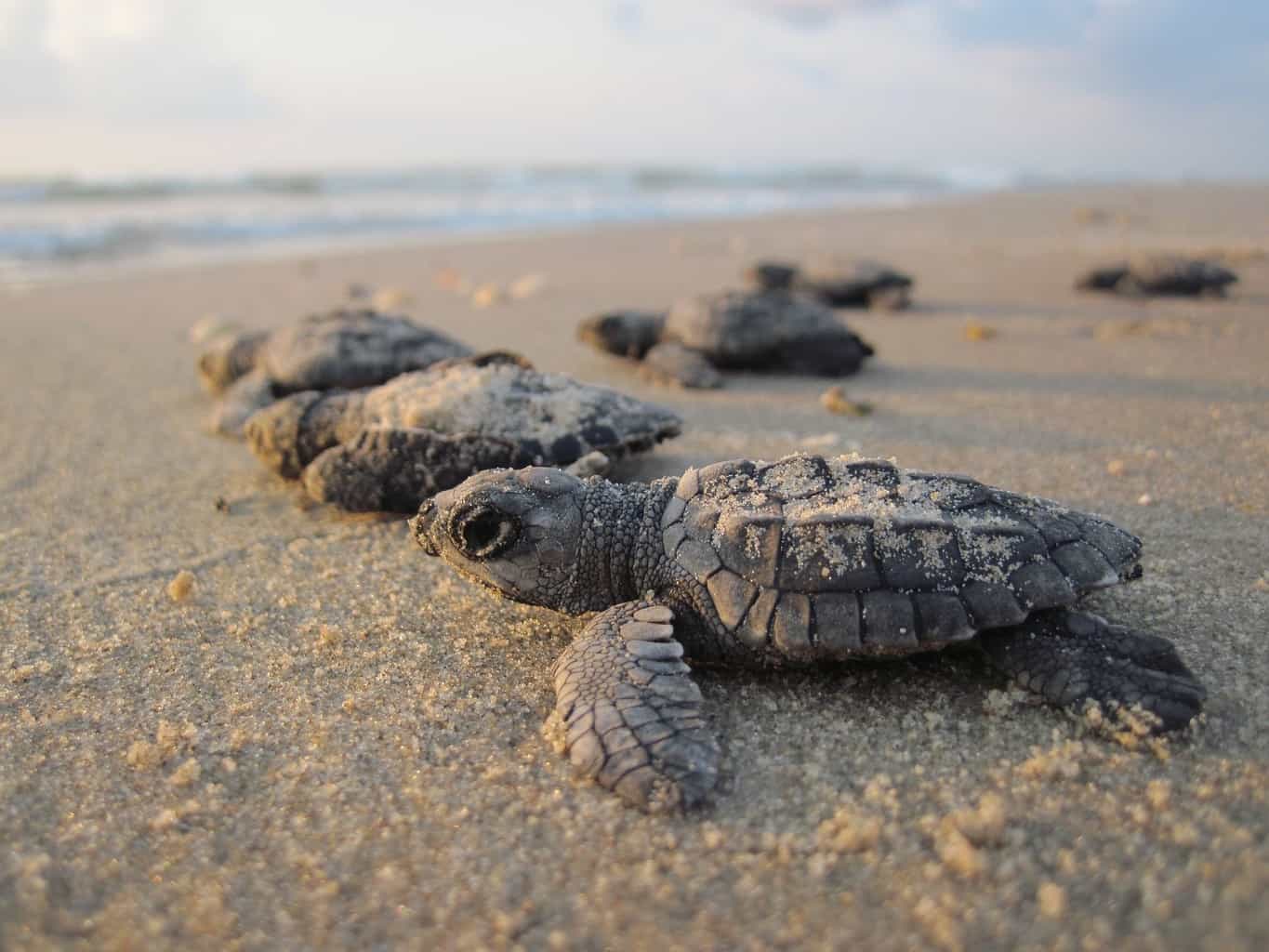 Everglades National Park (along with ongoing restoration work) has provided an essential sanctuary for the Florida Panther. Their numbers have climbed from about 20 adults in the early 70s to over 300 adults today.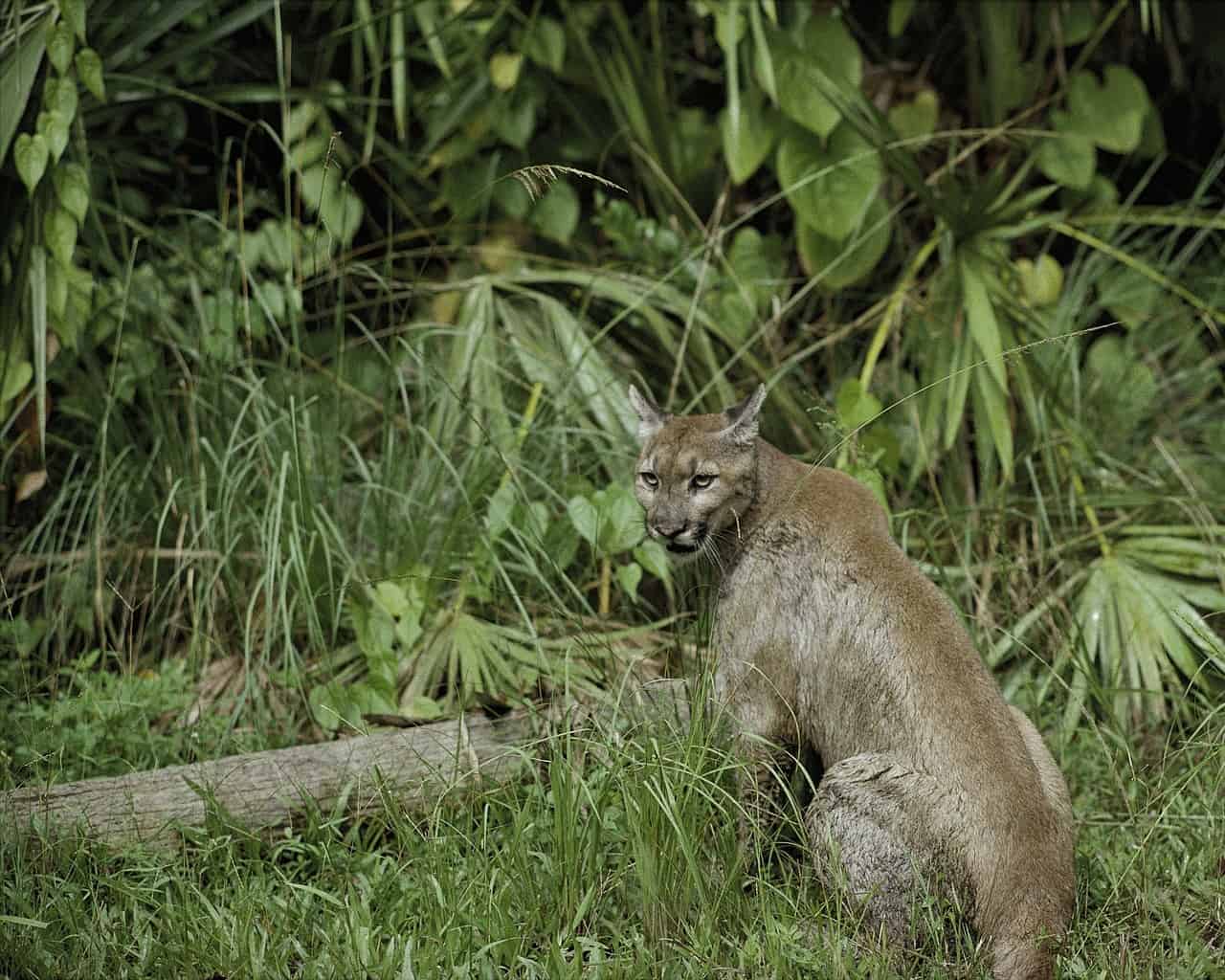 Florida Key deer are just about the cutest animal you can imagine. They are about the size of a dog, very tame and almost hunted to extinction for food in the 50s. Yup, extinction from Bambi on the barbie was almost a thing. Public outcry put an end to that, and shortly after that, the state established the Key Deer Refuge. With protective measures in place and a team of experts managing the population, Key deer recovered from only a few dozen animals to more than one thousand.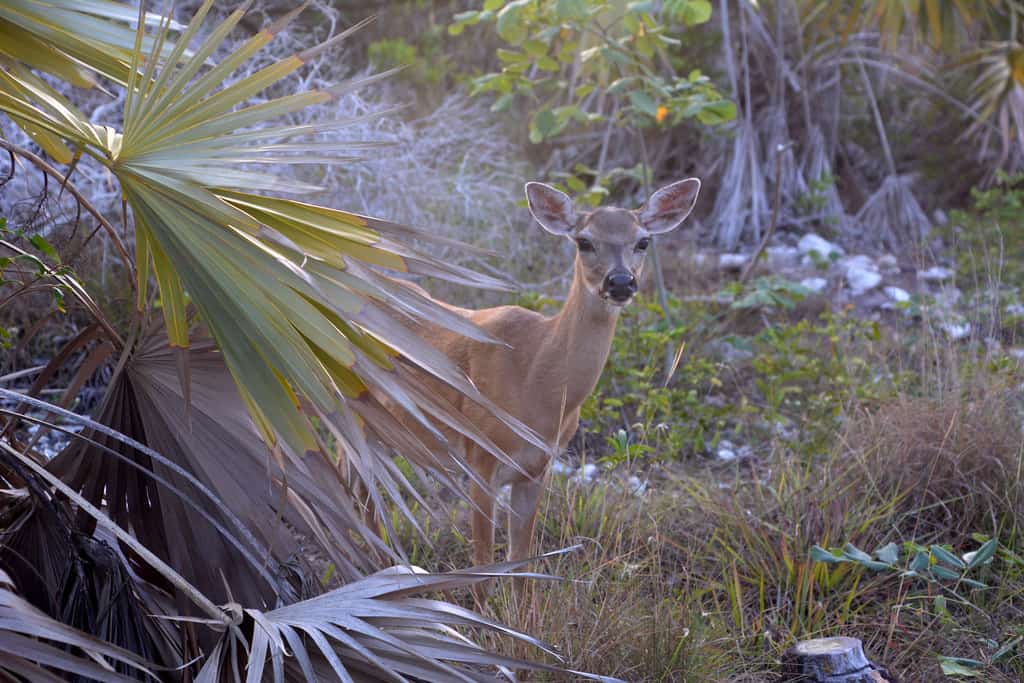 ---
Hope and Gratitude for the Future of Ecotourism in Florida
Thank you all for reading this article. These are important issues to us, and we hope that you feel a little more inspired to take part in ecotourism in Florida. You've heard the adage – think globally, act locally. Florida is our home. It's where so many American's learn about the tropics, and outdoors. The cry begins not in my house, not on my watch, and spreads from there.
I want to thank Ashley for hosting this article for us. We read her piece on how you can save sharks and knew she was a kindred spirit. To be fair, we have known Ashley for longer than that. She is one of the most kind-hearted and vigilantly ethical people we have ever met. Thank you again for everything you do Ashley!
↓↓↓ PIN FOR LATER ↓↓↓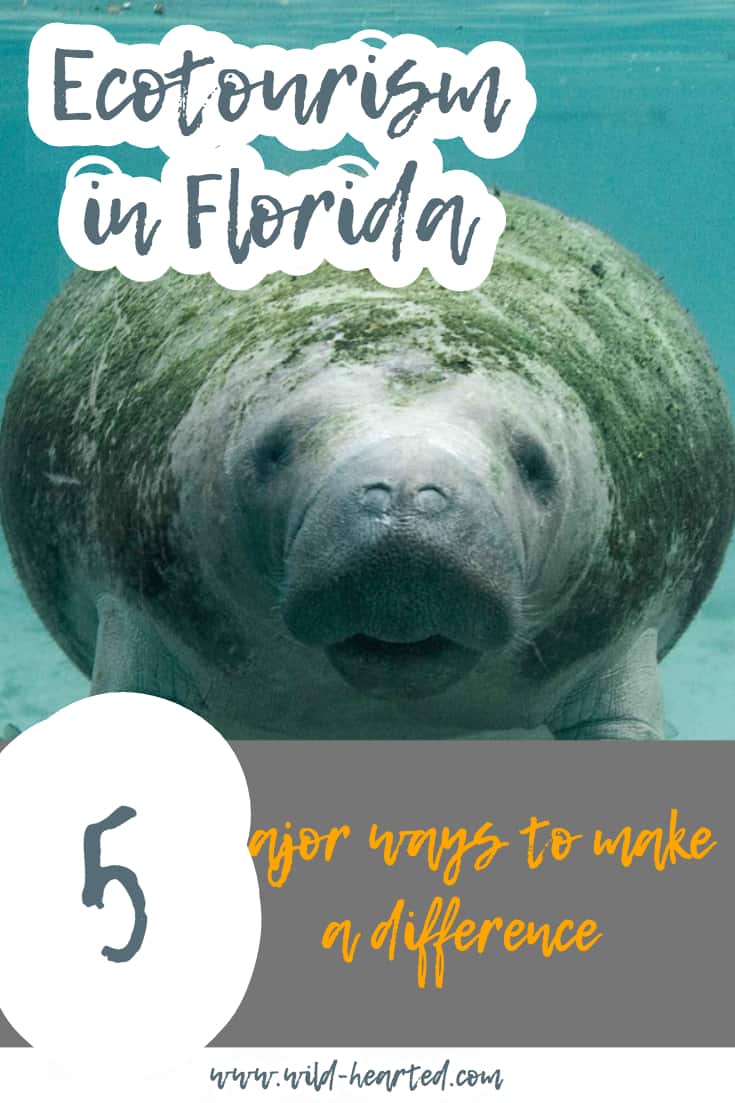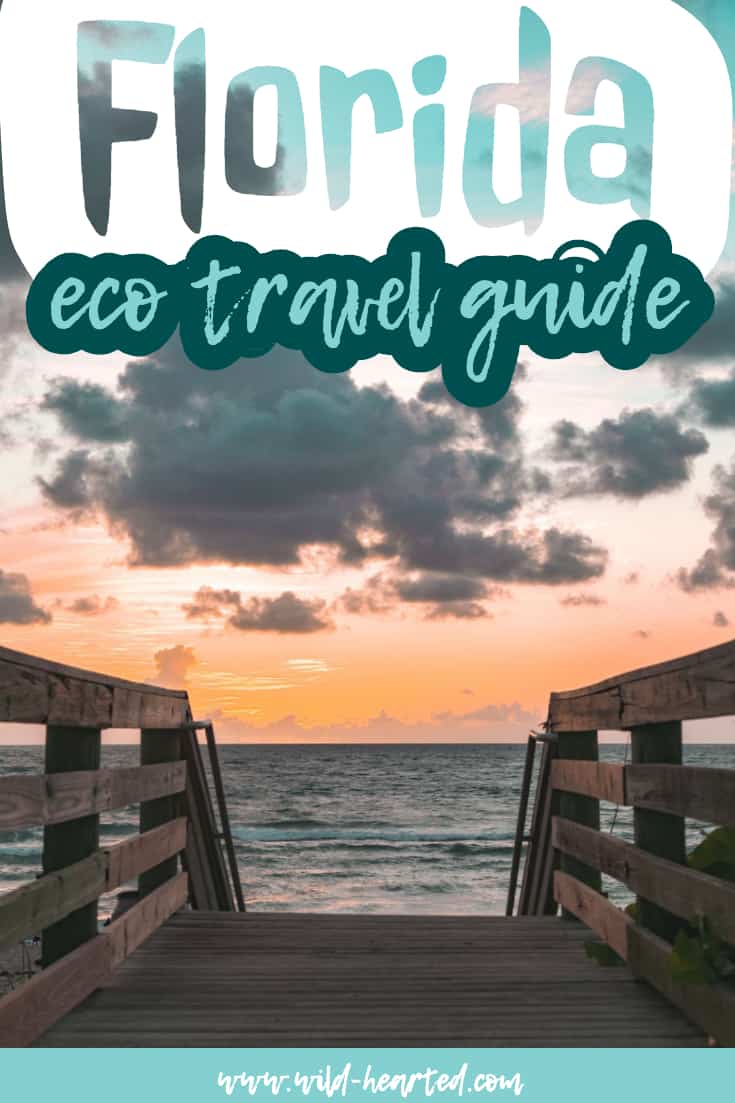 Latest posts by Ed Coleman
(see all)