This post may contain affiliate links, meaning if you book or buy something through one of these links, I may earn a small commission (at no extra cost to you!). Please see my disclosure.
Scuba diving movies? Here is a comprehensive list of scuba diving movies and documentaries – the good, the bad, and the ugly.
Ever since getting my scuba certification earlier this year, I've become annoyingly obsessed. I've tried to read all the scuba diving books and watch all the scuba diving movies.
I've scoured scuba diving groups in order to get recommendations and while I've focused on the best of the best recommendations, I've honestly wanted to watch anything and everything I could that had to do with scuba diving.
Therefore, I've read and watched a lot of amazing diving movies but also some not so great diving movies. Regardless, I wanted to put together a very comprehensive list of scuba diving movies no matter my opinion of them.
Scuba Diving Movies
I was kind of surprised that there are as many scuba diving movies as there are, but also I don't feel like there's enough.
There's a hell of a lot of bad scuba diving movies, some pretty good ones, and some eh-okay ones.
I'm pretty hungry for anything related and even the bad ones are entertaining to some degree, but I've always been a fan of B movies anyway so this list definitely contains the good, the bad, and the ugly in terms of scuba diving movies.
A group of divers find themselves in deep trouble with a drug lord after they come upon the illicit cargo of a sunken airplane.
Starring Paul Walker and Jessica Alba, this is definitely more about the eye candy and it's not the most creative or theatrical movie, but it's entertaining and it'll make you want to jet down to the Caribbean in a second so there's that.
Four deep-sea divers become trapped in their saturation bell at the bottom of the ocean off the Kenyan coast. After their boat sinks during a storm, the survivors must figure out how to reach the surface before they run out of air.
This movie definitely made me realize I'd never want to be a saturation diver – like ever. But, I really enjoyed this movie despite it having some bad reviews. The reviews were either all praise or saying it's horrible so I guess it really just depends on the person.
Two sisters, vacationing in Mexico, are trapped in a shark cage at the bottom of the ocean, with little oxygen and great white sharks circling nearby.
Remember when I said there were scuba diving movies that people said were absolutely horrible? This is one of them. One of the biggest problems is just straight up inaccuracies when it comes to diving and the other main problem is the vilification of sharks (what's new?). It was like a train wreck for me though. I had to watch it to know how terrible it was. Sad thing? They made a second one AND it went to theaters.
A rogue submarine captain (Jude Law) and a misfit crew go after a rumored sunken treasure, but greed soon turns the men on each other in this suspenseful adventure thriller.
From executive producer James Cameron (Avatar) comes a thrilling underwater adventure based on true events. Master diver Frank McGuire leads a team-including his 17-year-old son to explore the largest, most beautiful and least accessible cave system on Earth. But when a tropical storm cuts off their only escape route, the team must work together to find their way through an uncharted and dangerous underwater labyrinth to make it out alive.
Starring Ed Harris, this is an epic adventure film thrusting a team of civilian divers and Navy SEALs to the bottom of the Atlantic Ocean, in a search-and-rescue mission for a sunken nuclear submarine.
This was a wild ride. It's a mixture of a sci-fi and war movie. I don't really want to say much else because I don't want to give it away, but I really liked it though!
Starring Matthew McConaughey and Kate Hudson, this movie focuses on a new clue to the whereabouts of a lost treasure rekindles a married couple's sense of adventure — and their estranged romance. It's essentially just like Into the Blue – eye candy, entertaining, but not much creativity.
Deep-sea divers vie with a Haitian drug dealer to recover a trunkload of sunken morphine. Based on Peter Benchley's best-selling novel.
When the son of a Kentucky sharecropper joins the newly-integrated Navy, his tough-as-nails training officer wants no part in his ambitions. Inspired by the true story of the first African American master diver in the US Navy.
Robert de Niro and Cuba Gooding, Jr. star in this movie and it is fantastic!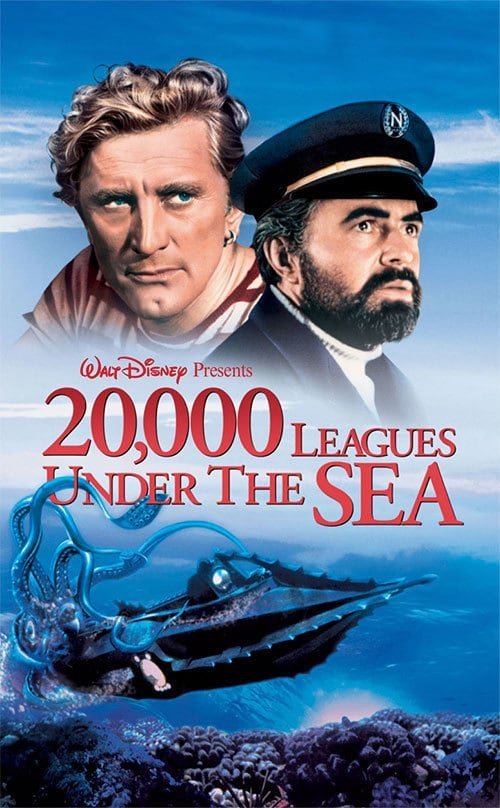 A ship sent to investigate a wave of mysterious sinkings encounters the advanced submarine, the Nautilus, commanded by Captain Nemo.
I haven't watched this yet, but it has fantastic reviews. This is a Walt Disney movie from 1954 and according to my Mom they actually had a ride at Disney World that sounded pretty damn cool.
Based on the true story of two scuba divers accidentally stranded in shark-infested waters after their tour boat has left.
Maybe don't watch this one until you've been a diver for a while.
Two long-time friends vie for a deep-sea diving record in this portrait of two men bound to the sea and the affection between one of the men and the woman he loves. A tale of friendship and romance.
The Life Aquatic with Steve Zissou
Starring Bill Murray (can you ever go wrong here), Owen Wilson and Cate Blanchett – an oceanographer sets out after the shark that killed his partner.
I haven't watched this one yet either but seems to be a very popular movie amongst divers and has great reviews!
An idyllic diving excursion devolves into a nightmare when a family resurfaces to find that there just isn't enough air to go around. The clan must replenish oxygen tanks, at any cost.
Scuba Diving Documentaries
I'm a documentary junkie. While I love movies so much, documentaries are great for increasing knowledge and inspiration and a more realistic way. When I decided to become vegan overnight, I watched tons of vegan documentaries the first week and knew there was no way I was going back. If you don't have much time for reading scuba diving books, the next best thing is scuba diving documentaries.
Last Breath
A diver is stranded on the bottom of the North Sea with only five minutes of oxygen and no chance of rescue for at least thirty minutes. The original participants deliver emotional first-hand accounts of an incident which changed their lives.
Whew! This one was so emotional and powerful. It's basically another reason to never be a saturation diver – for me, at least.
Currently available on Netflix
Mission Blue
The life and work of oceanographer, marine biologist, and environmentalist Sylvia Earle. I didn't know anything about Sylvia Earle (yea, I know I'm late to the party), but WOW what an incredible woman. This is important for anyone that is interested or should be interested (aka EVERYONE) in saving the planet.
Currently available on Netflix
Four Finnish cave divers face their worst nightmare when two of their friends drown deep inside an underwater cave in Norway. When the official recovery operation is called off by the Norwegian and British authorities after being deemed too risky, the friends set out on a secret mission to retrieve the bodies themselves.
"Sharkwater" takes you into the most shark rich waters of the world, exposing the exploitation and corruption surrounding the world's shark populations.
Arguing that sharks are misunderstood as dangerous creatures, biologist Rob Stewart travels to the Galapagos Islands, Costa Rica and other places where the animals can be found. Underwater, he feeds sharks to demonstrate their fundamentally nonviolent nature. With 90 percent of the shark population destroyed by indiscriminate hunting, Stewart joins forces with conservationist Paul Watson to fight poachers who illegally kill the animals for their fins and sell the meat to the Taiwanese Mafia.
Sharkwater Extinction is a thrilling, action-adventure journey that follows filmmaker Rob Stewart as he exposes the billion-dollar illegal shark fin industry and the political corruption behind it.
I've watched this three times. So good and so important. If you're interested in learning more about saving sharks and why it's important, read my post on how and why to save the sharks.
An amazing true story that is one part action-adventure thriller, one part documentary and a completely heart-pounding call for help from the world's oceans.
In Taiji, Japan, local fishermen hide a gruesome secret: the capture and slaughter of dolphins. Activist Ric O'Barry, who trained dolphins for the "Flipper" TV series, joins forces with filmmaker Louis Psihoyos and the Ocean Preservation Society to expose the brutal practice, risking life and limb in the process.
Killer whales are beloved, majestic, friendly giants, yet infamous for their capacity to kill viciously. Blackfish unravels the complexities of this dichotomy, employing the story of the notorious performing whale Tilikum, who — unlike any orca in the wild — has taken the lives of several people while in captivity.
I recommend this documentary all the time. It'll tear your heart out, but it's vital.
PLANNING A TRIP?
Find accommodation, read accommodation reviews, and check flight prices.
Book attractions, tickets, or guides in advance.
Research using these guides or read my other scuba diving posts.
See my packing list.
↓↓↓ PIN FOR LATER ↓↓↓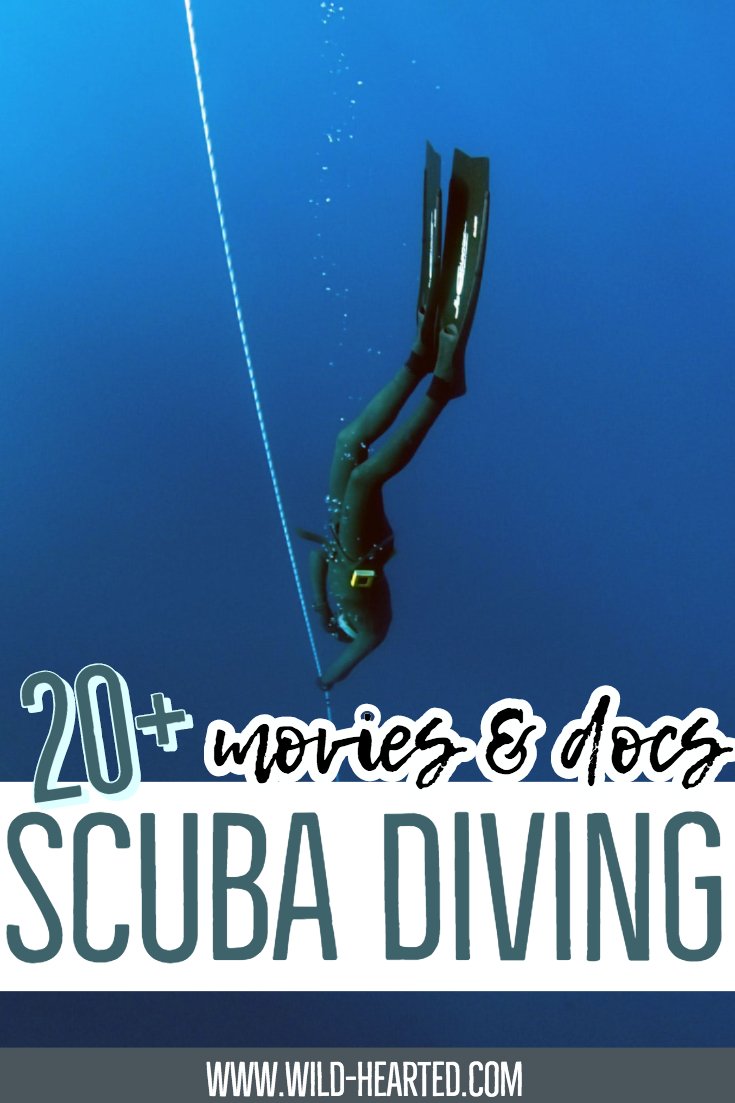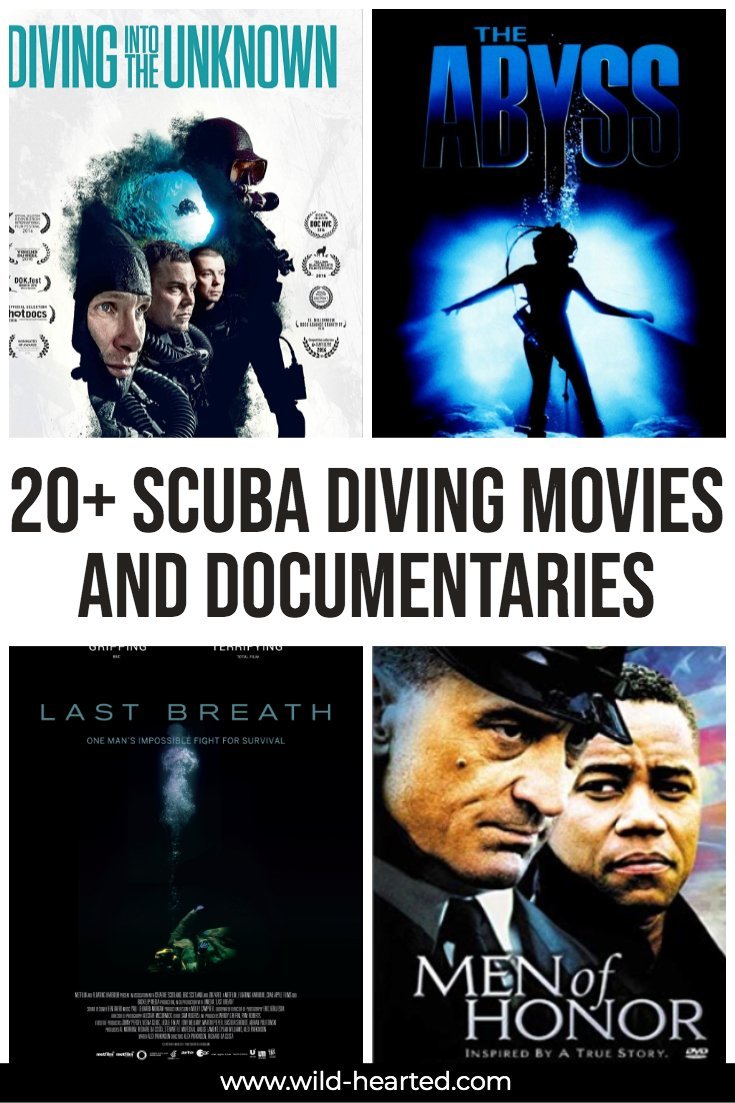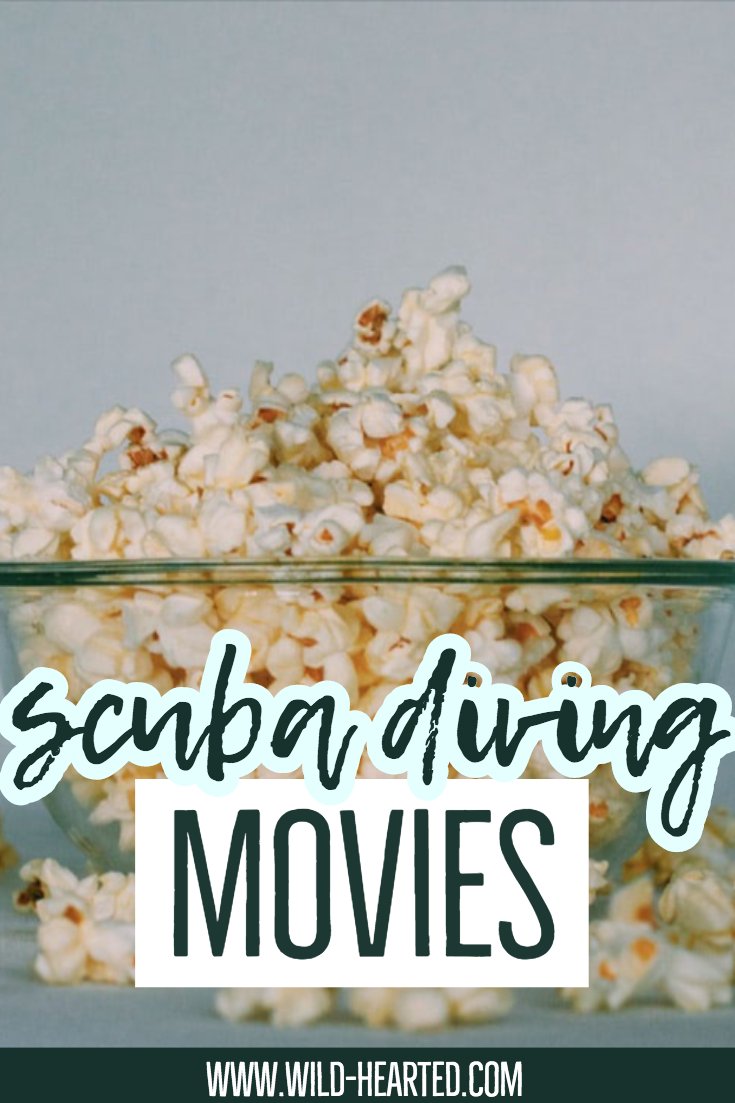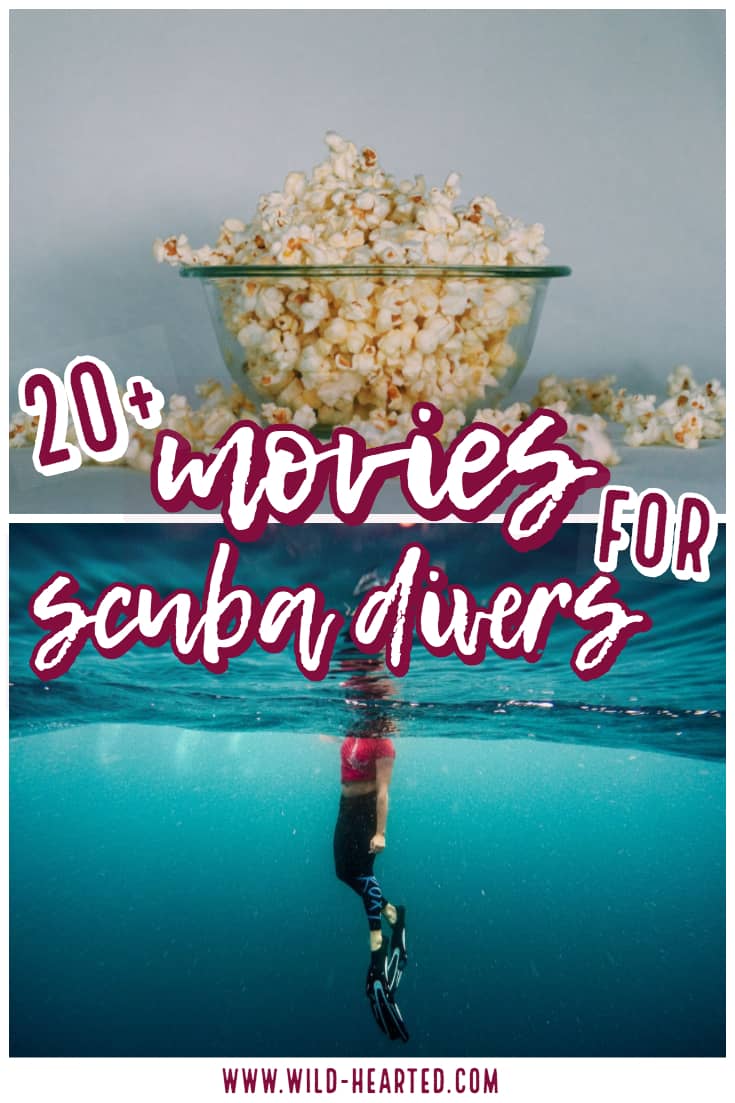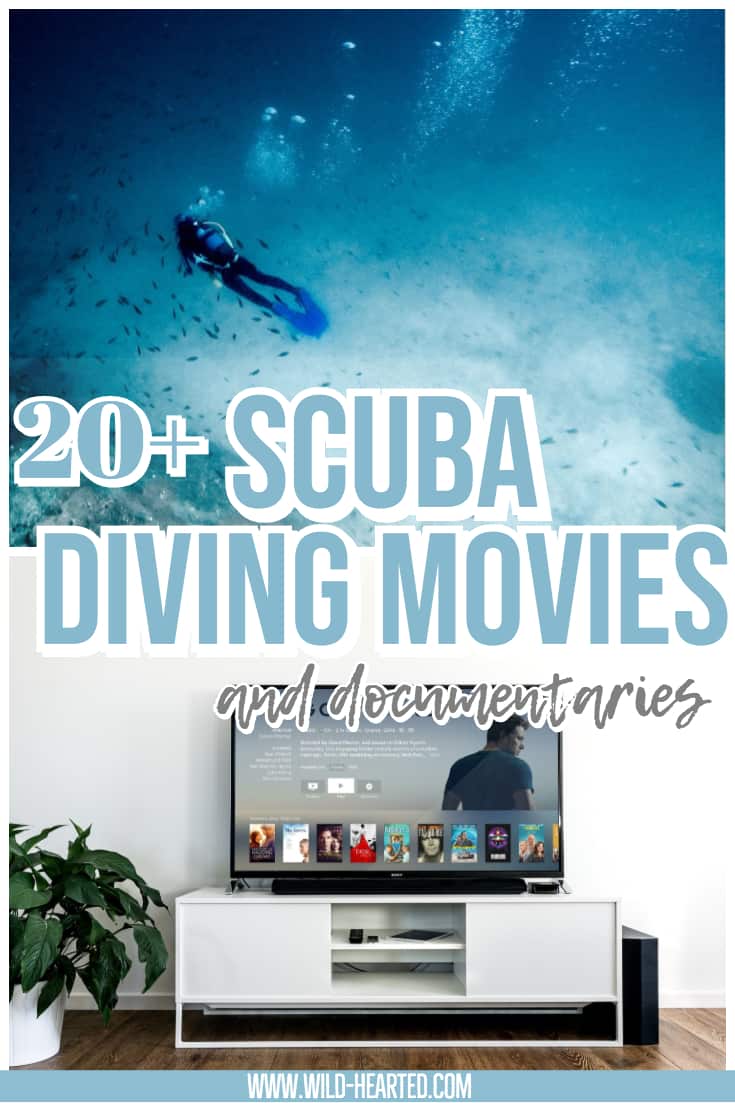 Latest posts by Ashley Hubbard
(see all)