This post may contain affiliate links, meaning if you book or buy something through one of these links, I may earn a small commission (at no extra cost to you!). Please see my disclosure.
It's finally Summer guys! It seemed like it was going to stay cold forever and then all the sudden it was hot as hell outside.
My Month in Travel
May only took me to one place and it's one of my more frequently traveled to places – St Louis! My brother spent the last three years here attending graduate school so I visited quite a few times and slowly fell in love with the city over time. It has a lot to offer and is completely underrated.
See all my St Louis posts here.
My brother actually graduated in May so my mom, grandma and I went up for a few days to visit. This will probably be my last visit there for a while!
---
Personal Life in May
I spent the rest of the month hustling and working my butt off. What's new?! Other than that, I did a bunch of activism and volunteered at the Pig Preserve finally! I'll be doing a full write up on this lovely piece of magical heaven soon but in the meantime, here are some photos of adorable pigs!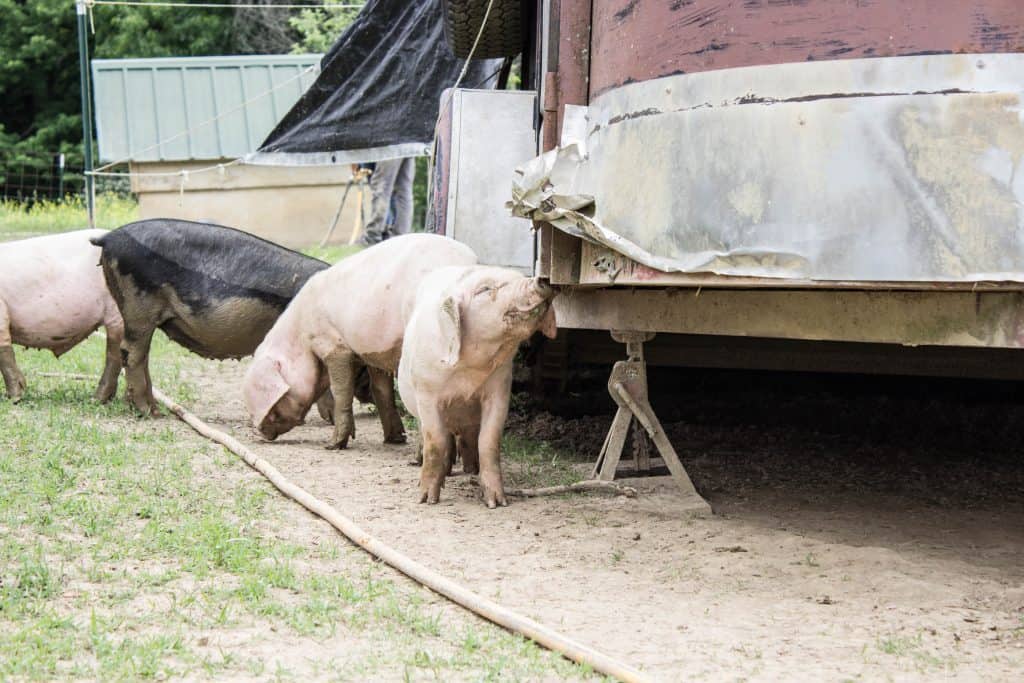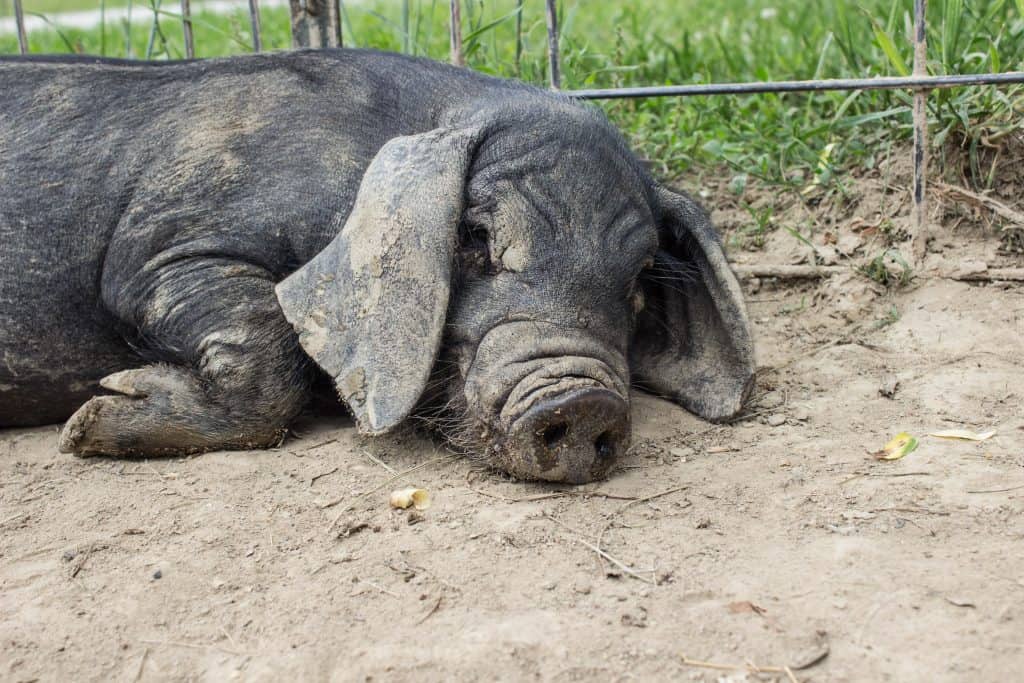 ---
Most Popular Post
What's more popular than food guys? And what better place than Asheville for vegan food?! My vegan guide to Asheville was my most popular post in May.  I'm super stoked to be going back here at the end of July for 10 days to house/cat sit for a friend. I can't wait to explore more of one of my favorite places!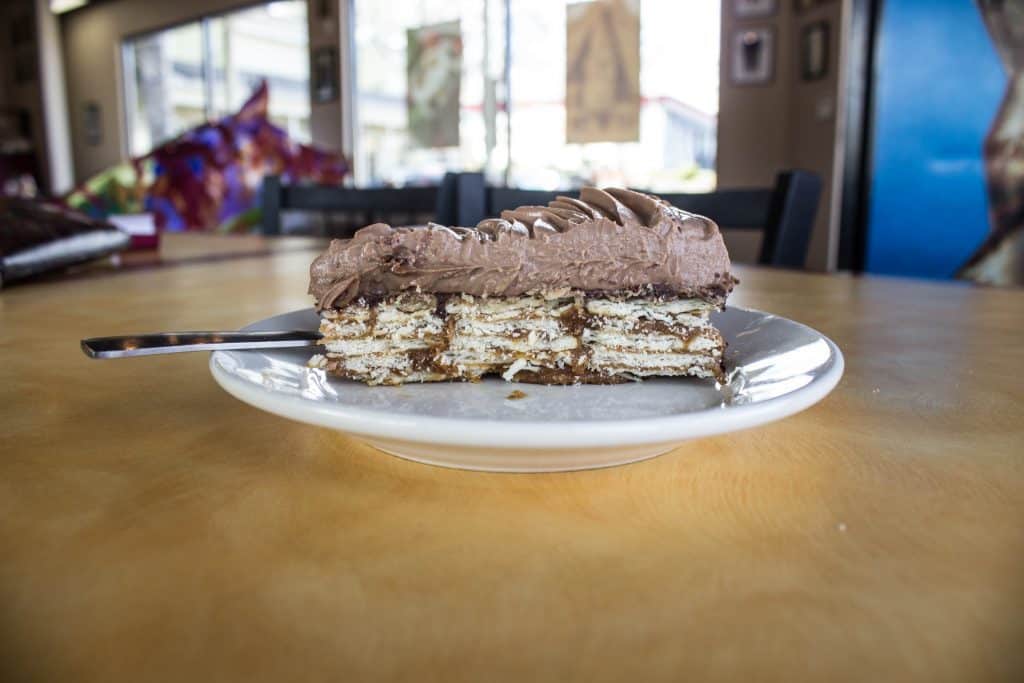 ---
Other Posts Published in May
I didn't do a whole lot of posting in May and, so far, I'm sucking pretty bad in June too.
---
An Older Post
A popular post this time of year is my guide on seeing the synchronized fireflies in the Smoky Mountains. You can only see this one of a kind event one time a year in two places in the world. It's so hard to put into words but its incredibly worth it!
---
Best Thing I Ate
The best thing I ate last month was definitely the wild mushroom stuffed ravioli from Treehouse in St Louis.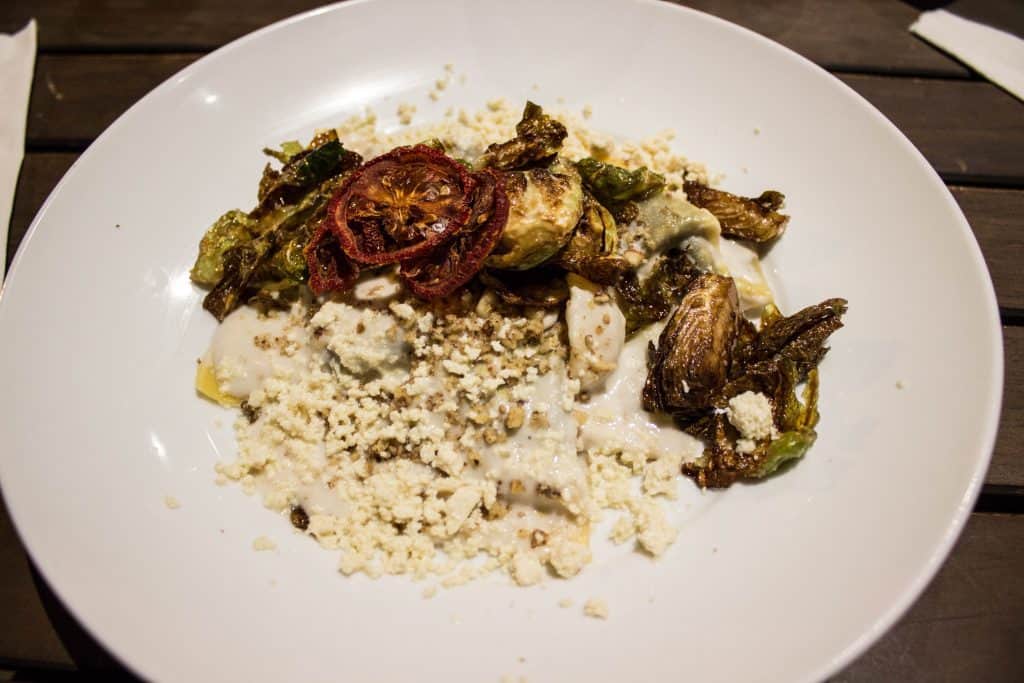 ---
Most Loved Instagram Post
I absolutely love these bracelets from Wakami Global – they're for a great cause and are super cute!
---
Exciting News this Month
My vegan and sustainable trip to India is over halfway sold out and we aren't even to the first deposit due date yet! I was so anxious to say yes to this new adventure but am now feeling so humbled that y'all want to join me. If you want to snag one of the last spots, definitely check it out here.
---
My Favorite Find this Month
What I Read, Watched + Listened to This Month
Books I Read
I've been reading and re-reading You Are a Badass by Jen Sincero and I highly recommend to everyone and anyone.
Movies+ Shows I Watched
Bates Motel // Still slowly catching up on this one.
The Rain // a new Netflix post-apocalyptic style show.
Grace & Frankie // Season 4 came out and how can you not love this show?!
Safe // the new Michael C Hall ("Dexter") show on Netflix. Really enjoyed this!
Moon // finally watched this movie and man that was a mindf*ck.
13 Reasons Why // there's a reason why I kept putting off watching this show. It was so emotionally triggering. I had to stop episodes and take a break at times and I finally finished Season 1. I took a few days break and then binged Season 2. The topic(s) are so important though and I'm glad they're being put out on display.
Queen of the South // this was my post 13 Reasons Why "feel good" show. I don't know how much it made me feel good but it was definitely a guilty pleasure.
Blue Jasmine // had never watched this Woody Allen film and I quite liked it.
I've also started Peaky Blinders.
Podcasts I Listened To
Music I Listened To
Here's my May playlist!
---
Coming Up in June 2018
Well, I was supposed to go to Bonnaroo but I swear I have a Bonnaroo curse. I had three different people bail on me and I thought about going alone but I just wasn't feeling it by the time all this happened. I decided to listen to my gut and stay home and practice some serious self-love. I went to my favorite local hiking spot several times, saw a few movies, ate some delicious food and just relaxed for once. I was bummed to miss it but also had a fabulous time otherwise.
As for the rest of June, I'm going to be spending a few nights at this amazing treehouse near Nashville next week.  Got lots of activism events, pig sanctuary volunteer days, friends coming in town, Nashville's first Travel Massive event, Pride festival and more!
What did you do in May? What are you up to this month?!
Latest posts by Ashley Hubbard
(see all)