This post may contain affiliate links, meaning if you book or buy something through one of these links, I may earn a small commission (at no extra cost to you!). Please see my disclosure.
Looking to eat vegan in Costa Rica? I got you! While I primarily visited only the Guanacaste region during my first (but, definitely not my last!) trip to Costa Rica, there are some pretty simple things to know that will help while visiting any region of this glorious and beautiful country. I spent four days in Playas del Coco Guanacaste during my ten days in Costa Rica which was the longest I spent in any one area. I was there to get my open water scuba diving certification and every day after I was done – usually lunchtime or early afternoon – I was so hungry from having not eaten much due to being anxious so I would immediately go find food.
I had zero issues eating vegan in Costa Rica and definitely no issues eating vegan in Playas del Coco. Here is a guide to eating vegan in this area of Costa Rica and some general tips to help you eat vegan in Costa Rica in any region.
Psst: Looking for more information on Costa Rica? Check out a few of our other posts!
General Travel Tips for Costa Rica (coming soon!)
---
Vegan in Costa Rica – Map for Playas del Coco Restaurants
There aren't really reliable addresses in Costa Rica so it's best to use the pinpoint on Google maps then the actual addresses.
---
How to Say Vegan in Spanish
Here are some helpful words and phrases to know when traveling in Costa Rica. Saying you're vegan isn't necessarily helpful in Costa Rica. While there are lots of places with options, the word vegano is not widely recognized so make sure you're telling them the things you don't want.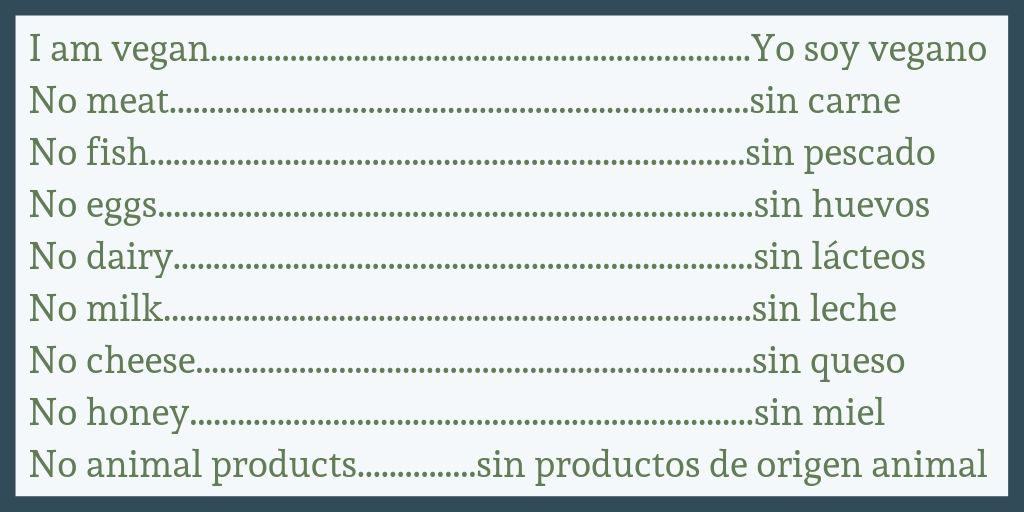 ---
Vegan in Costa Rica – Playas del Coco Restaurants
Hot Wok
This was the first place I ate when I arrived in Playas del Coco. I got in about four hours later than planned, I was exhausted and it was getting dark. I just wanted food, sleep and to be prepared for the next morning's first day of scuba lessons. This place had their menu outside and I decided to glance at it and noticed it had several menu items marked vegan.
I got the pad thai (which they were able to do without egg and fish sauce). They had several other marked vegan items and when I asked, they were able to tell me they could veganize I few other items too. I was so hungry I forgot to grab a picture but this is worth it in a pinch. Also, the portion size was huge.
ESSENTIAL INFO
Address // see map
Hours // 12pm-9:30pm every day
Website// www.hotwokcoco.com
---
Ticoffia
I, admittedly, fell in love with this place and ended up here three times during my four days there. I'm not a coffee expert by any means. I can not rattle off a plethora of information about coffee beans or whatever but I can say as a regular coffee drinker that this was the best I've ever had.
I know Costa Rica is known for having some of the best coffee in the world and this spot uses their own coffee grown on a farm in Costa Rica – which they offer day tours to and I would have certainly gone had I had time – so I suppose it makes sense.
To top it off, they had several delicious vegan options. There were a few vegan baked goods as well as 3 out of 5 of their breakfast items were vegan including the mushroom empanada which I had twice. No judgement, okay?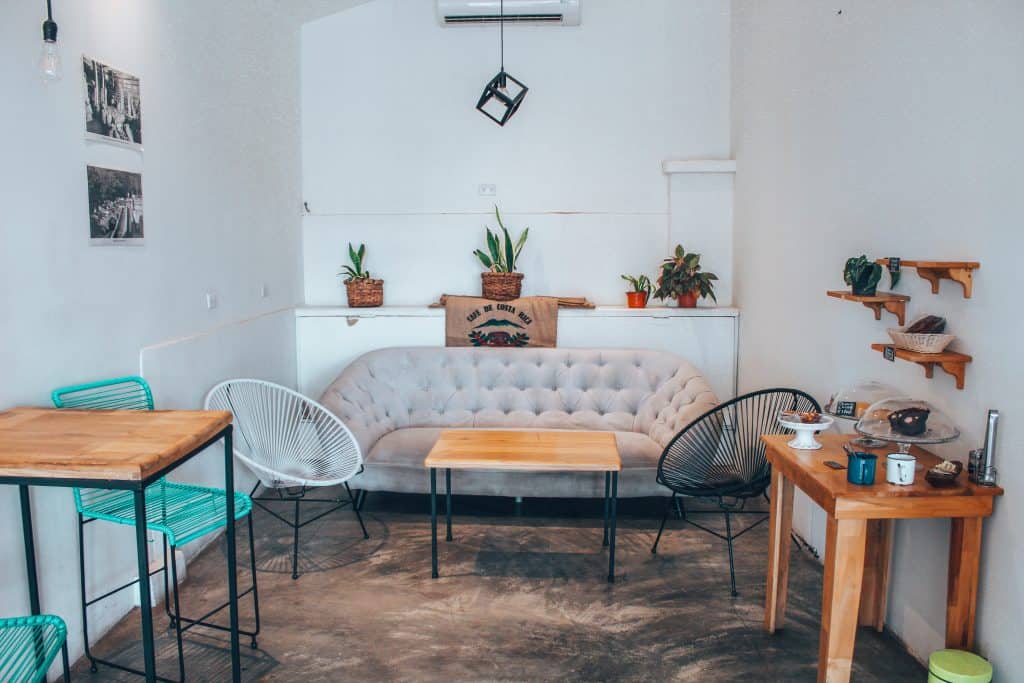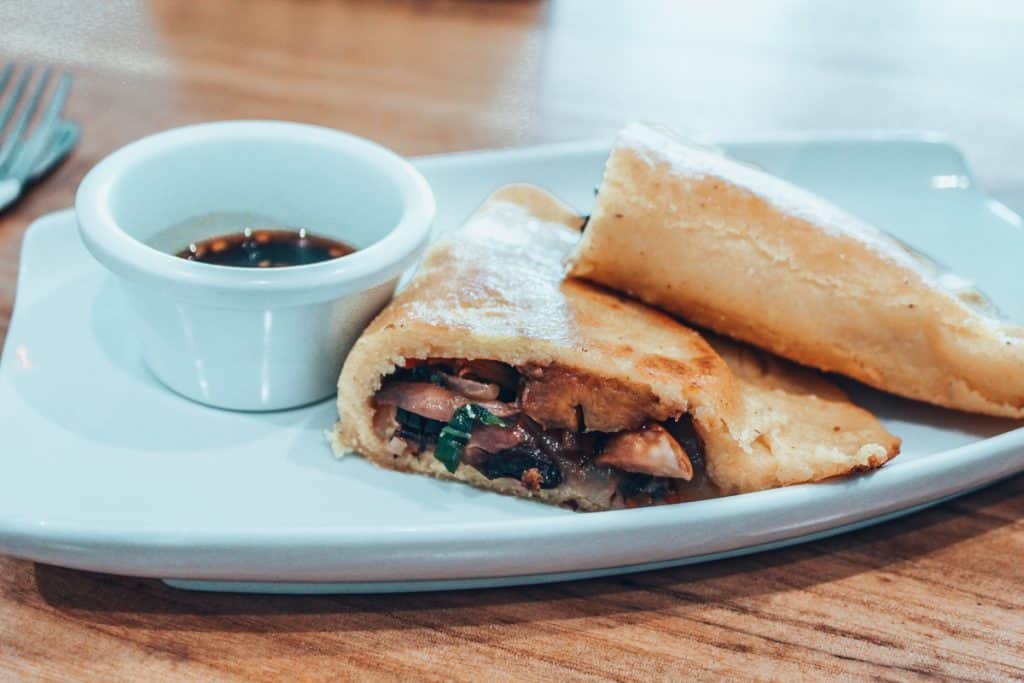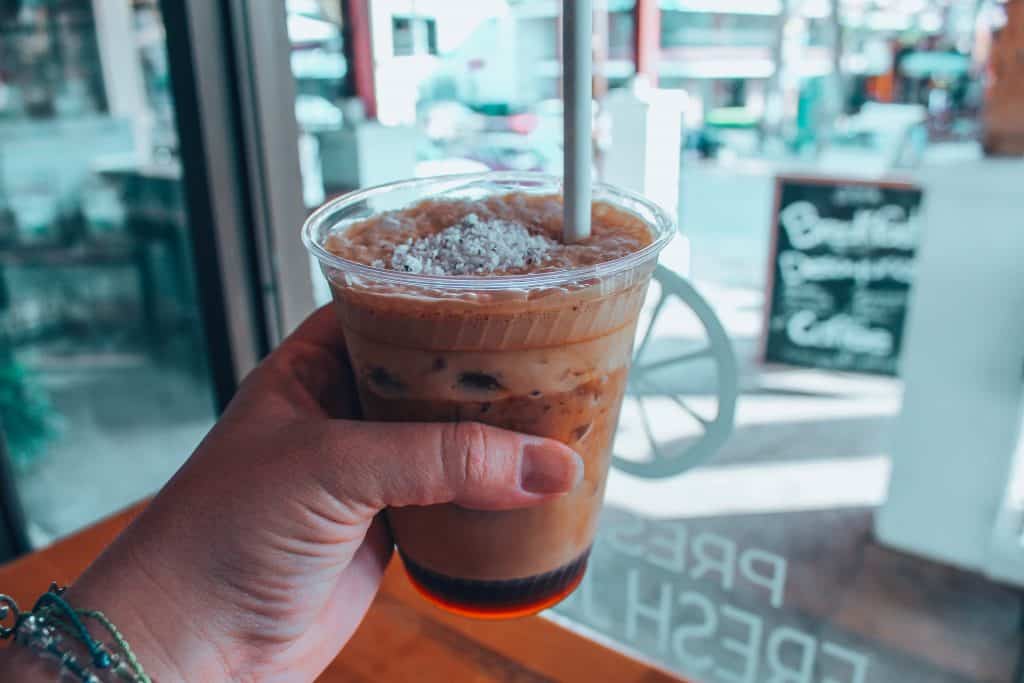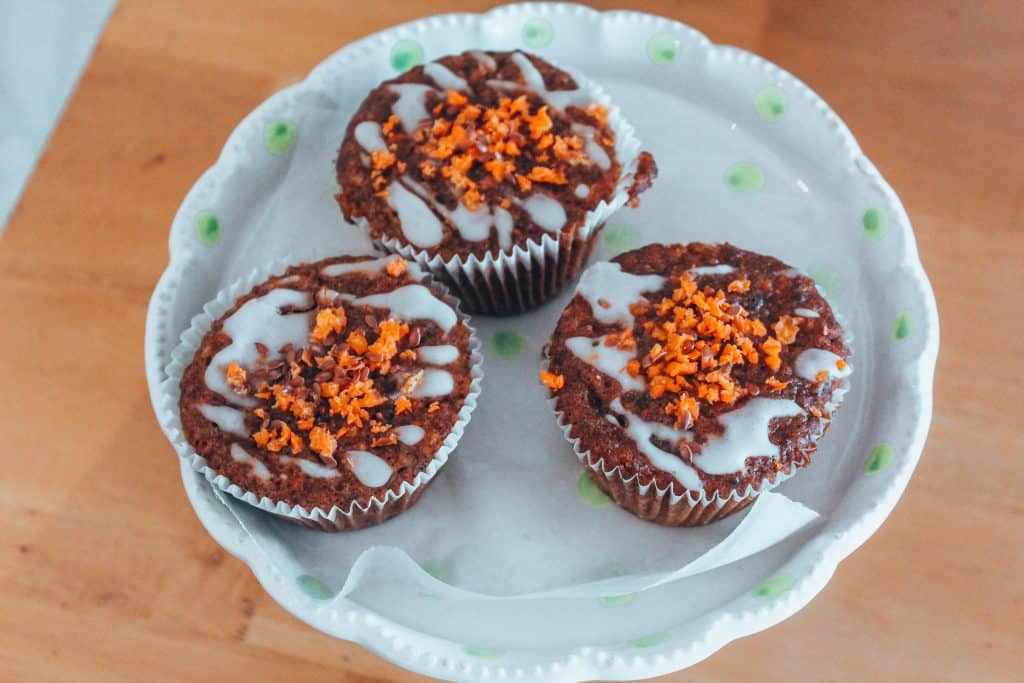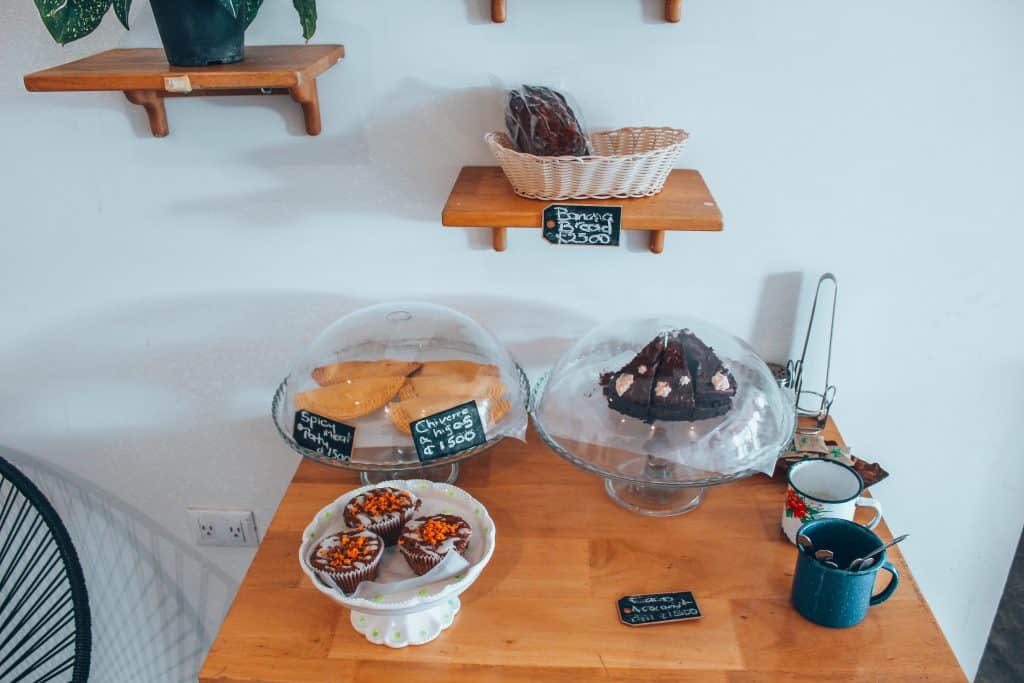 ESSENTIAL INFO
Address // 151, Provincia de Guanacaste, Coco, Costa Rica
Hours // Mon-Sat (7am-6pm) – Sun (7am-3pm)
Website// www.ticoffia.com
---
Kaixo
I'm so bummed that I missed out on eating here! It never worked out right with my schedule while I was there but their vegan options sound absolutely amazing and they have quite a few of them. I would definitely add this spot to your list.
ESSENTIAL INFO
Address //La Chorrera, Provincia de Guanacaste, Coco, Costa Rica
Hours // Wed-Sat (6pm-10pm) – Sat-Sun (9am-2pm)
Website// www.kaixocostarica.com
---
Toucanoos
This place caught my eye because not only were they pushing environmentally sustainable practices but also socially sustainable by hiring locals, giving back to the local community and purchasing local ingredients. On top of that, they have several vegan options. I had the cauliflower tacos (sans sour cream) and the seasoned fries and both were phenomenal. I also loved the colorful ambiance of the place.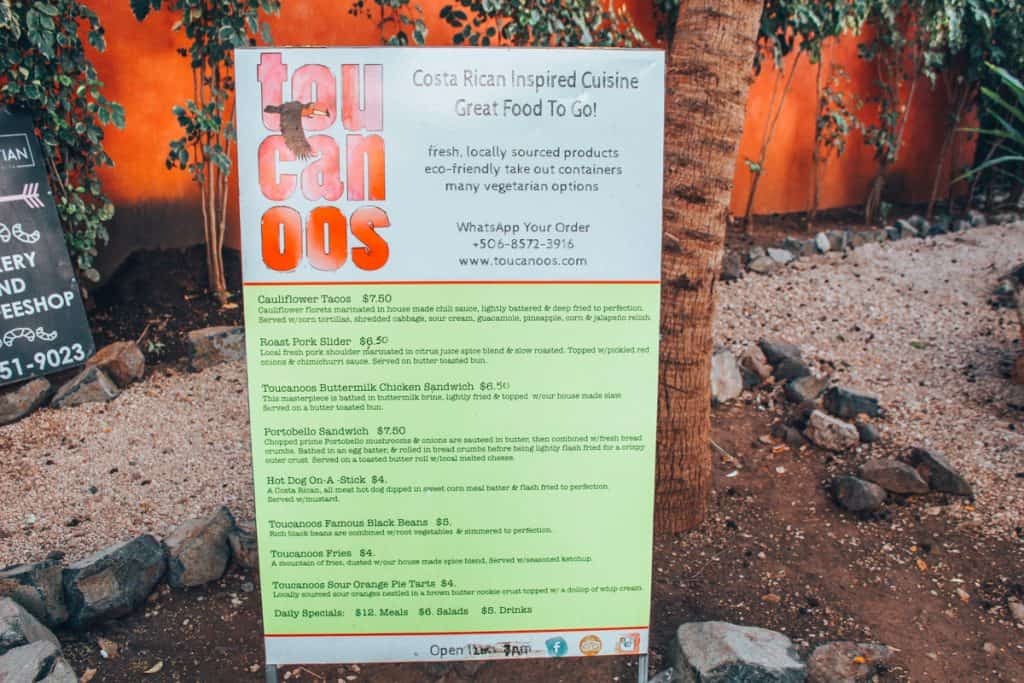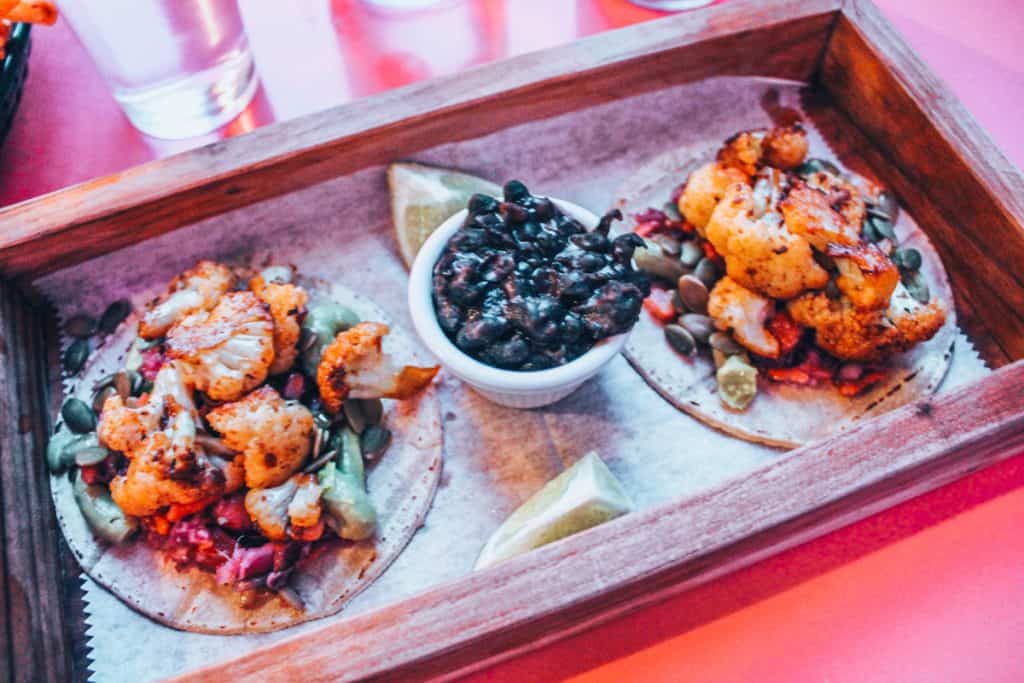 ESSENTIAL INFO
Address // el pueblito sur, Playas del Coco, Costa Rica
Hours // 12pm-7pm (closed Tuesdays)
Website// www.toucanoos.com
---
Johann Bistro
This spot is close to the beach in Playas del Coco and I stopped in for a smoothie. They had several different smoothie options so it makes for a great refreshment on the way to or from the beach.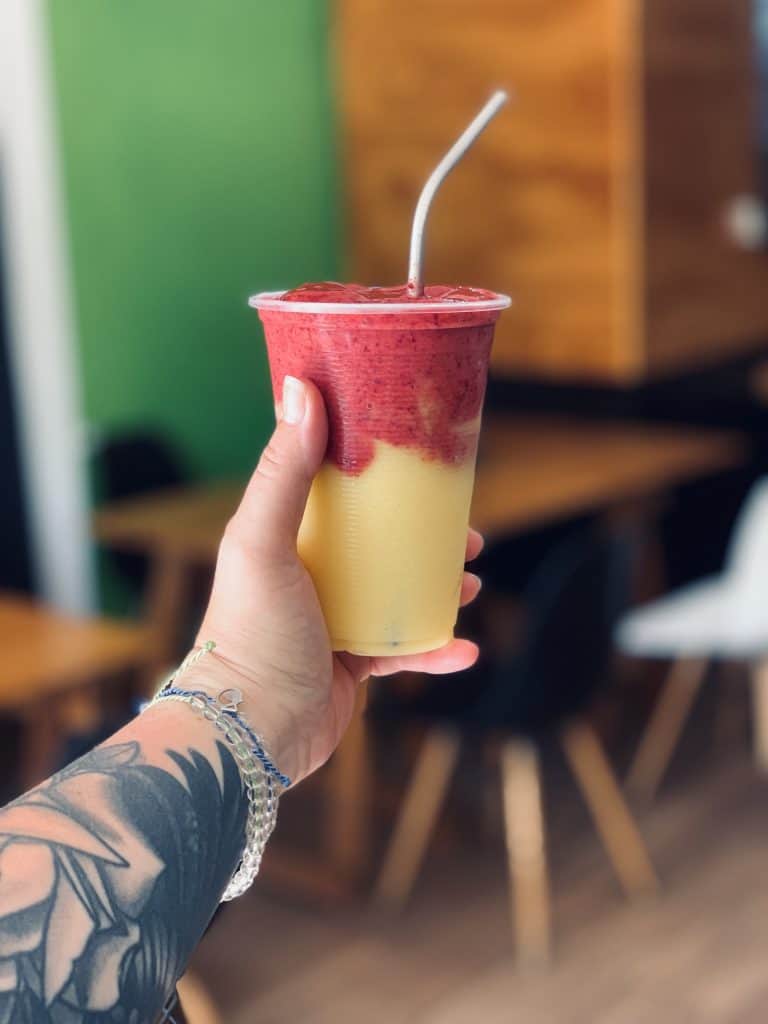 ESSENTIAL INFO
Address //151, Provincia de Guanacaste, Coco, Costa Rica
Hours // Wed-Sat (9am-10pm) – Sun-Tue (9am-6pm)
Website// Facebook Page
Zi Lounge
This spot definitely felt more touristy but the portions were huge and the food was yummy. I got the traditional Costa Rican dish with veggies, rice, and beans as well as chips and guacamole and the fried plantains (no cheese).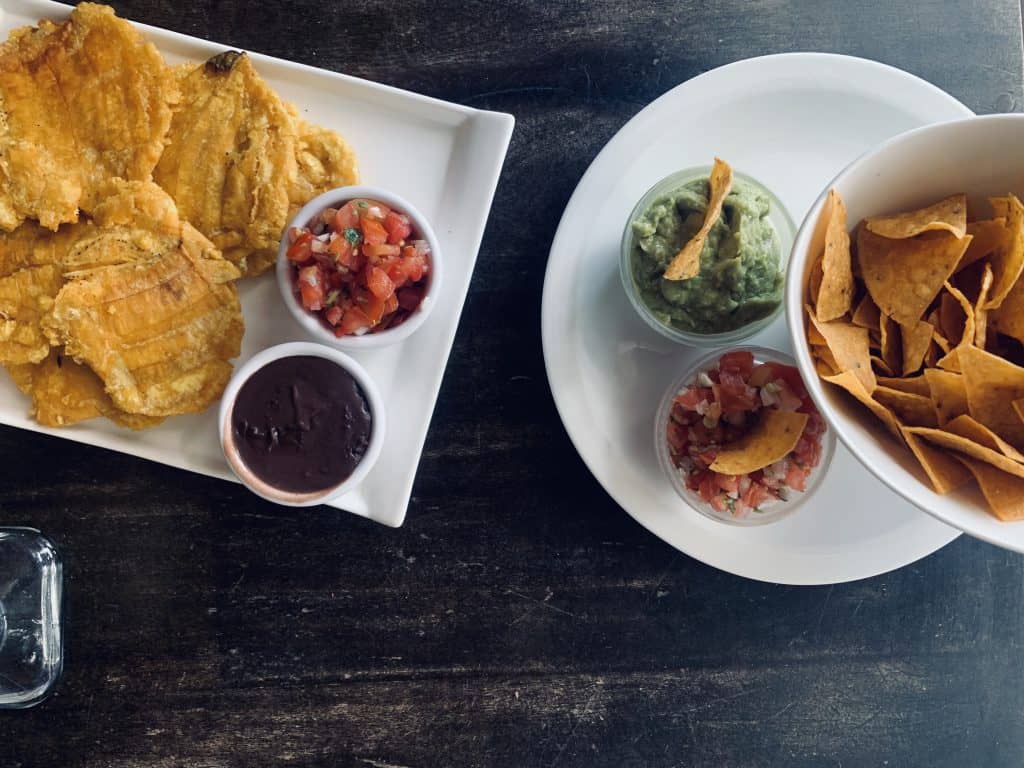 ESSENTIAL INFO
Address // see map
Hours // 11am-2:30am
Website// www.zilounge.com
---
---
Costa Rica Animal Activism
Interested in taking part in animal activism while you're in Costa Rica? Here are a few great options!
---
Local Vegan Resources
My favorite way to get vegan options in a new place is by joining the local Facebook group. The locals will you give the best advice on where to eat, what not to miss and the hidden gems of their city!
---
Psst: Looking for more vegan guides? Check out a few of our other posts!
Vegan in Tamarindo (coming soon!)
---
What to Pack for Costa Rica


---
Have you ever been to Costa Rica?? Tell me about it in the comments below ↓↓↓
Looking for accommodation in Costa Rica? Check out reviews here and book here.
Want to know where I stayed? Drift Away Eco Lodge
What else have I written? You can find more Costa Rica posts here.
Like this post? Have Questions? Hit me up on Facebook | Twitter | Instagram | Pinterest | Email
↓↓↓ PIN FOR LATER ↓↓↓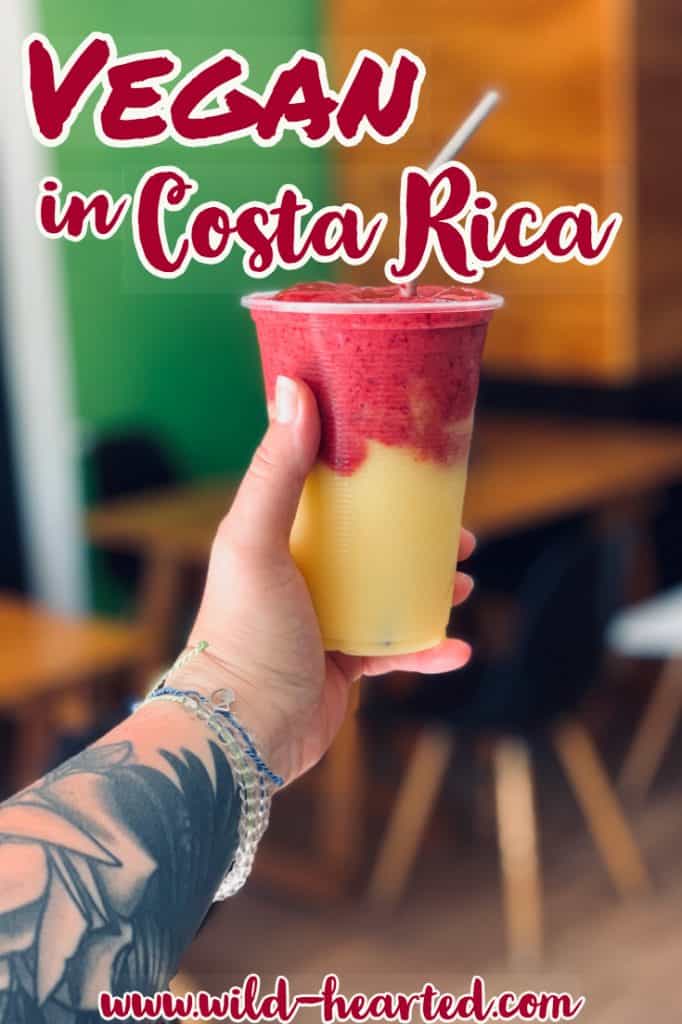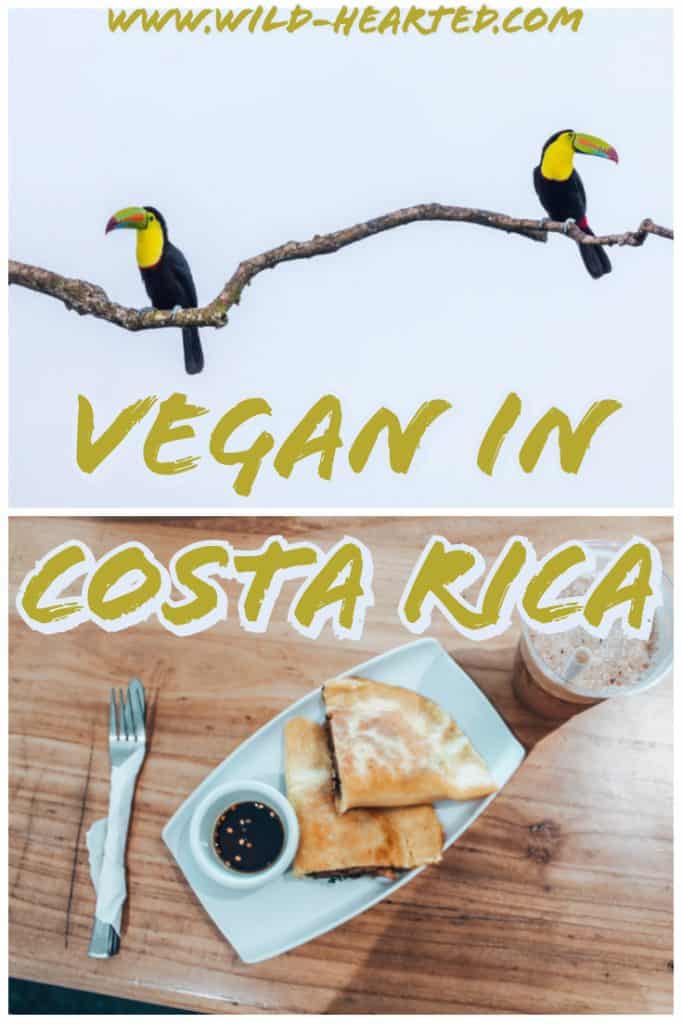 Latest posts by Ashley Hubbard
(see all)