It's no secret that I'm a bit of a fan of the Midwest. I definitely consider it the most underrated region in the country which is quite silly considering how much it has to offer, how friendly the people are, and even for us vegans – the scene is pretty incredible. I recently headed to find out what's happening in Columbus and was so surprised (but, not really) to find out how much I enjoyed my time there, how much it reminded me of Nashville, and how much I can't wait to go and spend more than three days. I crammed in as much as possible in three days to find the best of Columbus so I could put together this three days in Columbus itinerary for you. And, if you have more time in Columbus, check out these fun things to do in Columbus!
---
Columbus Ohio Map
---
Best of Columbus – Day 1 of 3 Days in Columbus
After arriving in Columbus the night before and getting a good night's rest after your drive or flight, it's time to get out and find the best of Columbus!
Breakfast at Native Cold Pressed Juice
Head to Native Cold Pressed Juice in The German Village location. You'll find plenty of delicious juices, smoothies, smoothie bowls, and more to start your morning off on the right foot – refreshed and energized for the day! You'll definitely need it!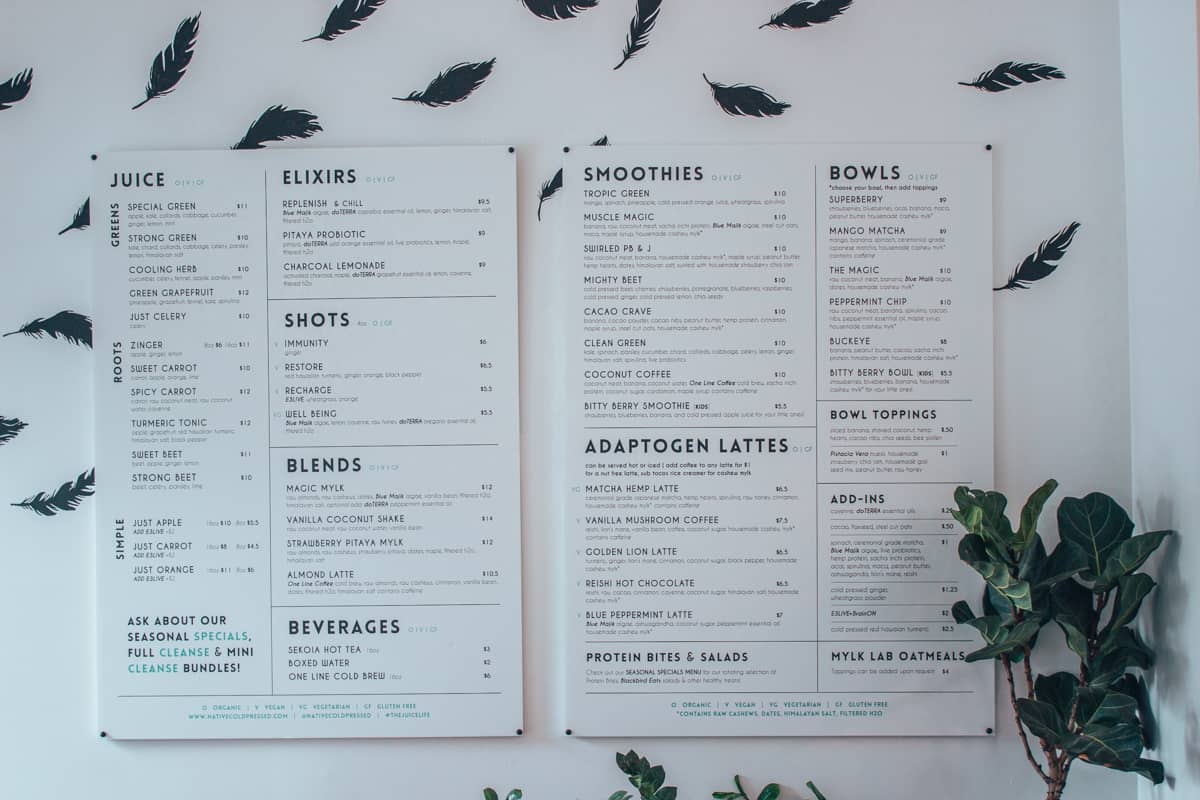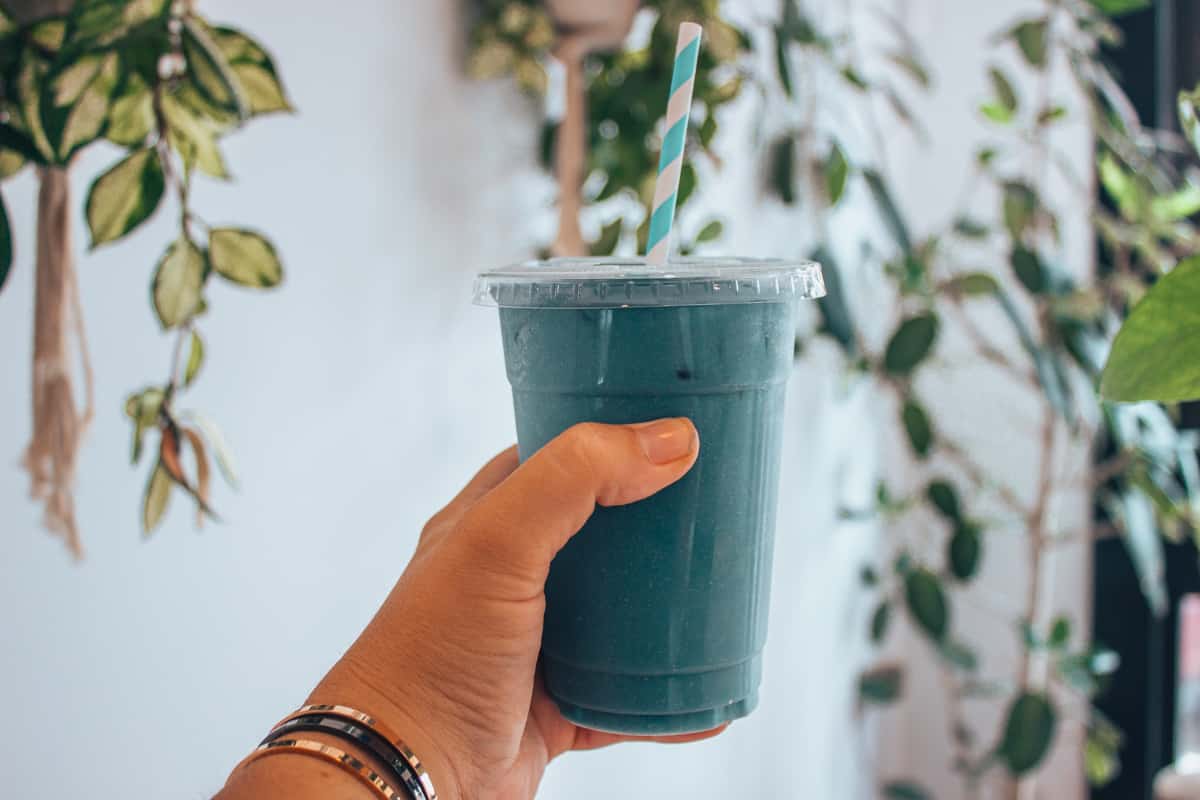 ---
Explore German Village Neighborhood
The German Village neighborhood was definitely one of my favorite areas and should not be missed when trying to see the best of Columbus. The neighborhood is laid-back and perfect for exploring on foot where you can appreciate the charming brick houses with beautiful doors and vibrant gardens. There are plenty of local shops and boutiques, art galleries, German pubs, restaurants, and hip coffee shops as well.
I like to just wander and see what I find but here were some of my favorite spots in German Village.
---
The Book Loft
Someone could drop me off in a bookstore or a library and I'd be content for hours. If you feel the same way, this place is definitely for you! This bookstore has 32 – THIRTY-TWO – rooms of books! There's a little bit of everything – new and used.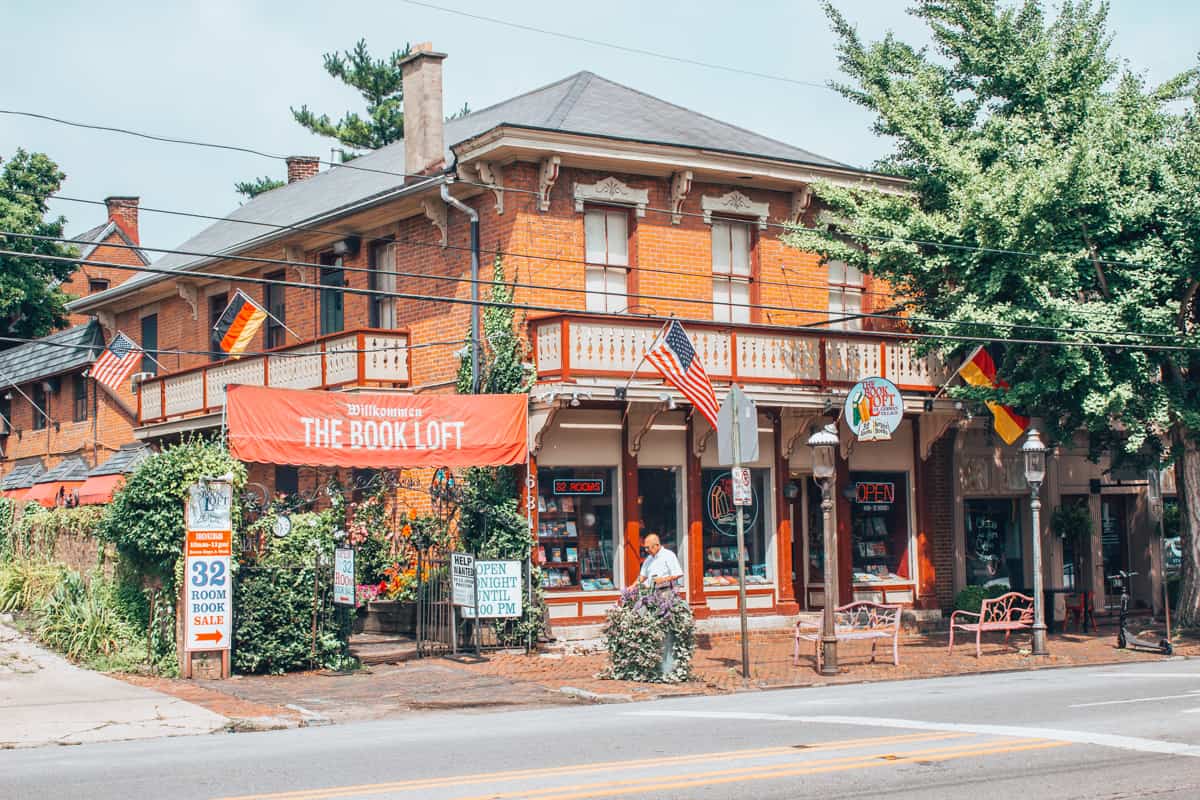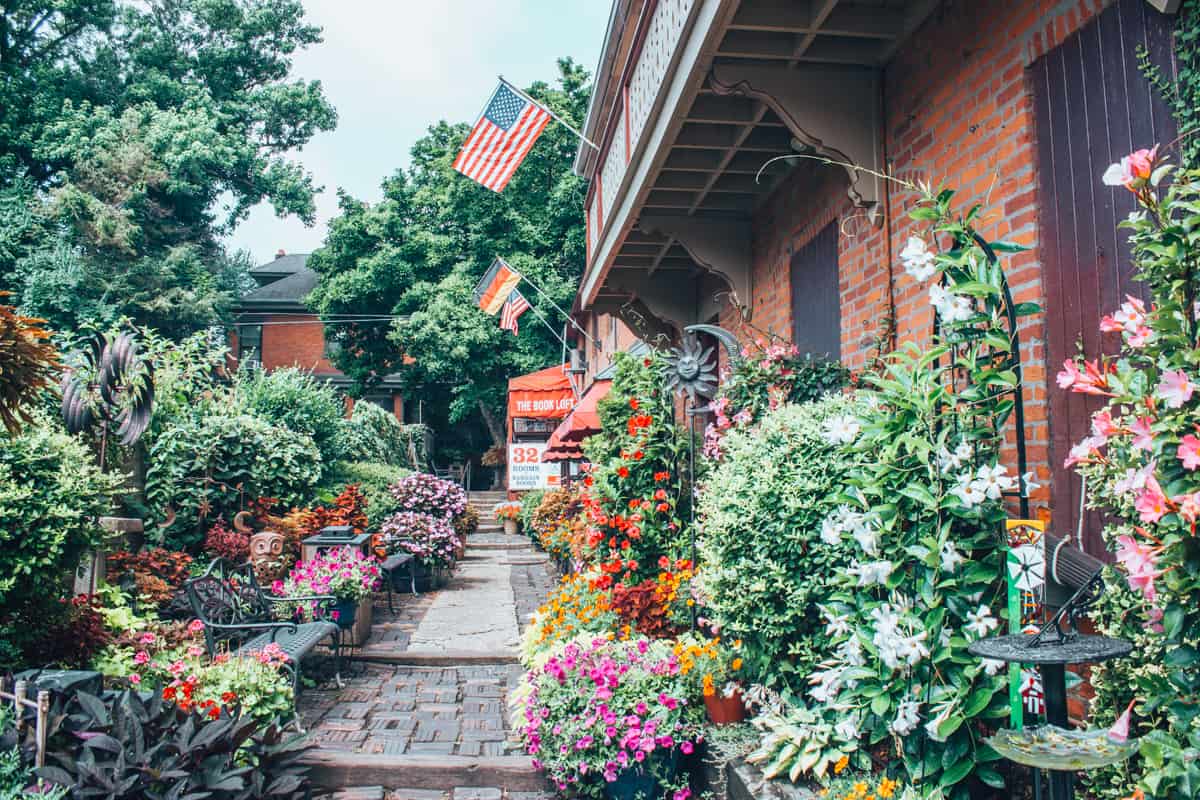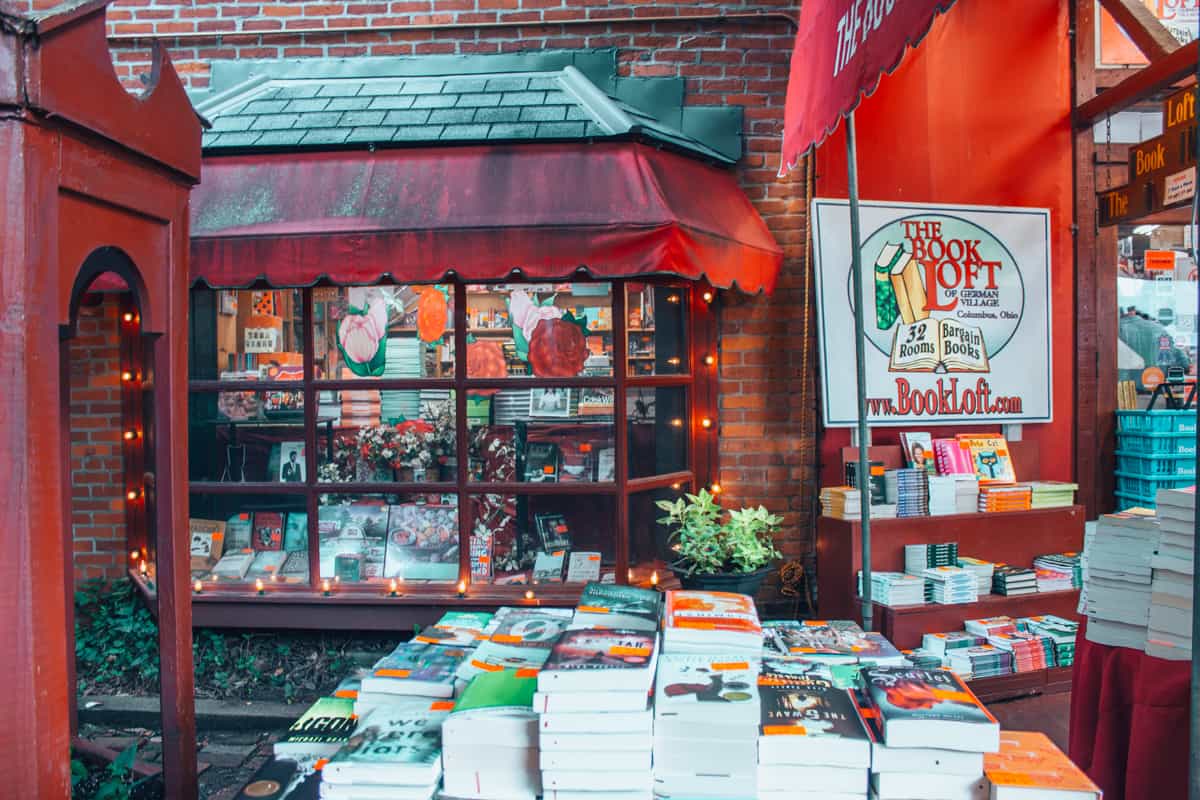 ---
Schiller Park
Schiller Park is the second oldest city in Columbus and is located in German Village. There's a recreation center, picnic areas, softball fields, a pond, and in the summer, the Actors' Theatre Columbus stages outdoor Shakespeare in the park.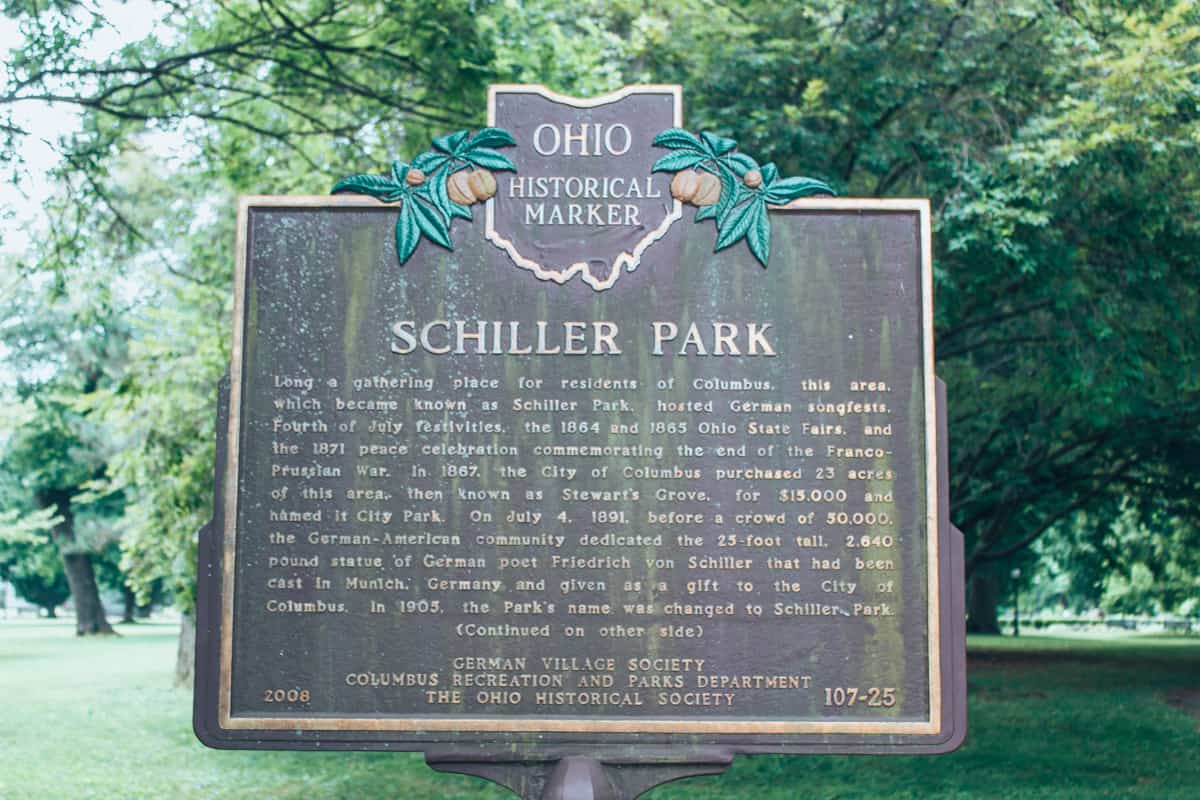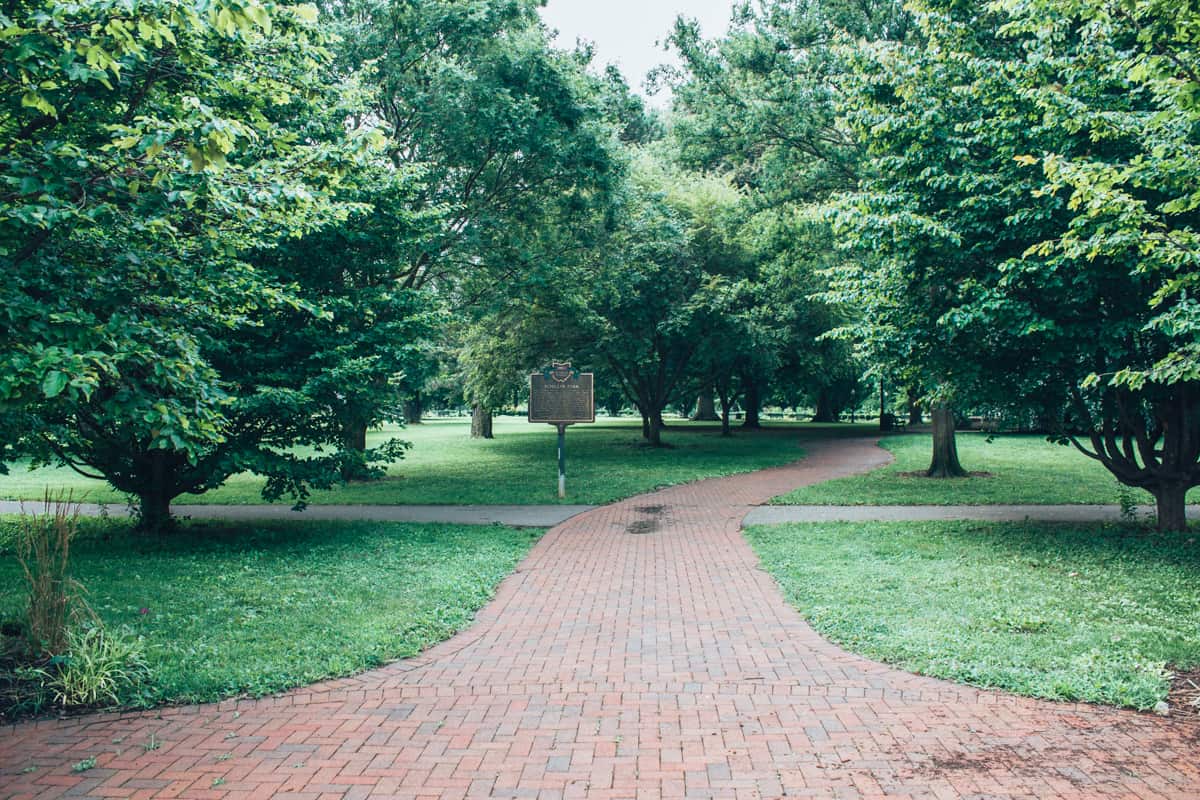 ---
Red Giraffe Designs & Three Buds Flower Market
Red Giraffe Designs is a locally owned and operated jewelry studio and Three Buds Flower Market is a locally owned flower store focusing on clean designs and beautiful bouquets. They share a beautiful space in German Village.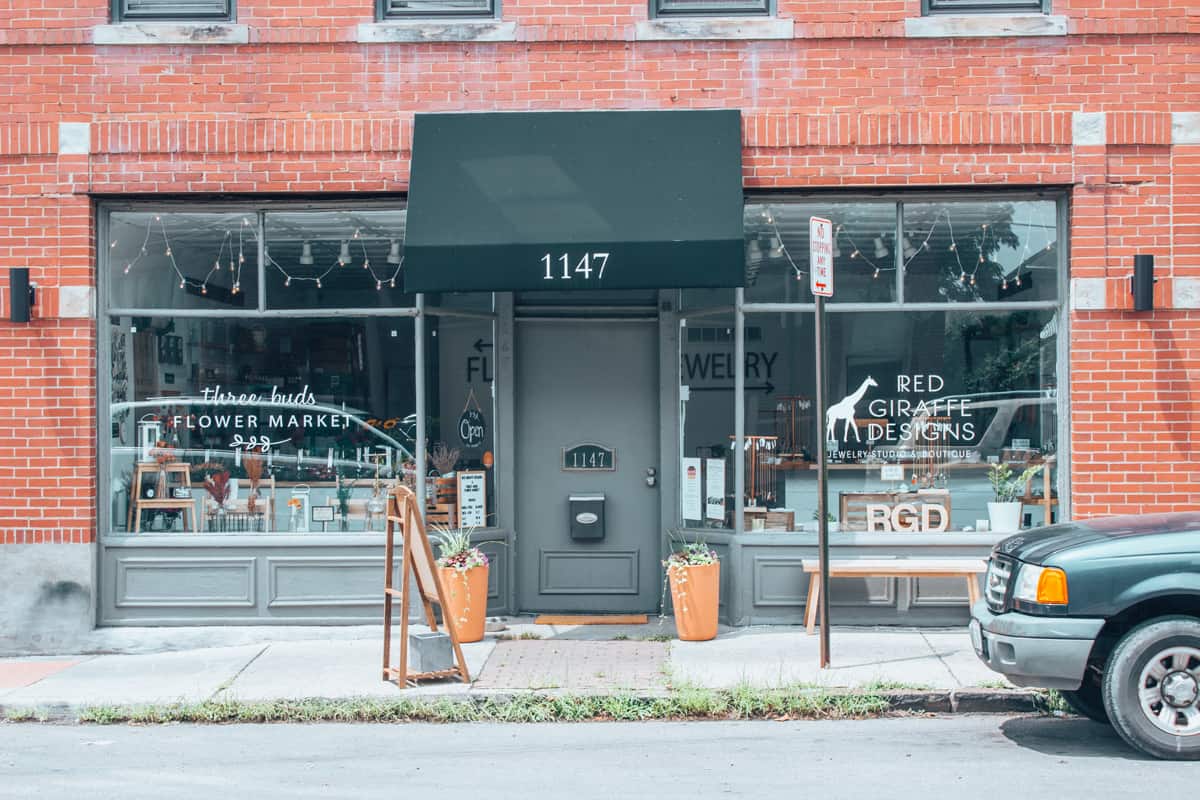 ---
Lunch at Two Dollar Radio Headquarters
After exploring the German Village neighborhood, you're definitely going to be hungry after walking. Head a little further south to the Southern Orchards neighborhood to grab lunch. Any best of Columbus itinerary has to include Two Dollar Radio Headquarters – I absolutely fell in love with this little spot. It's actually the last restaurant I ate at and I wish I had more time before jetting off to the airport. But, next time!
Not only is the food amazing and completely vegan, but the vibe and aesthetic of this place are exactly how I want my house. I mean there's a unicorn mural on the wall, guys.
Two Dollar Radio Headquarters is also a small publishing company and they have some fantastic, progressive titles under their belt and you can buy those books and specially curated titles here. They also do special events all the time – book clubs, readings, art shows, and more!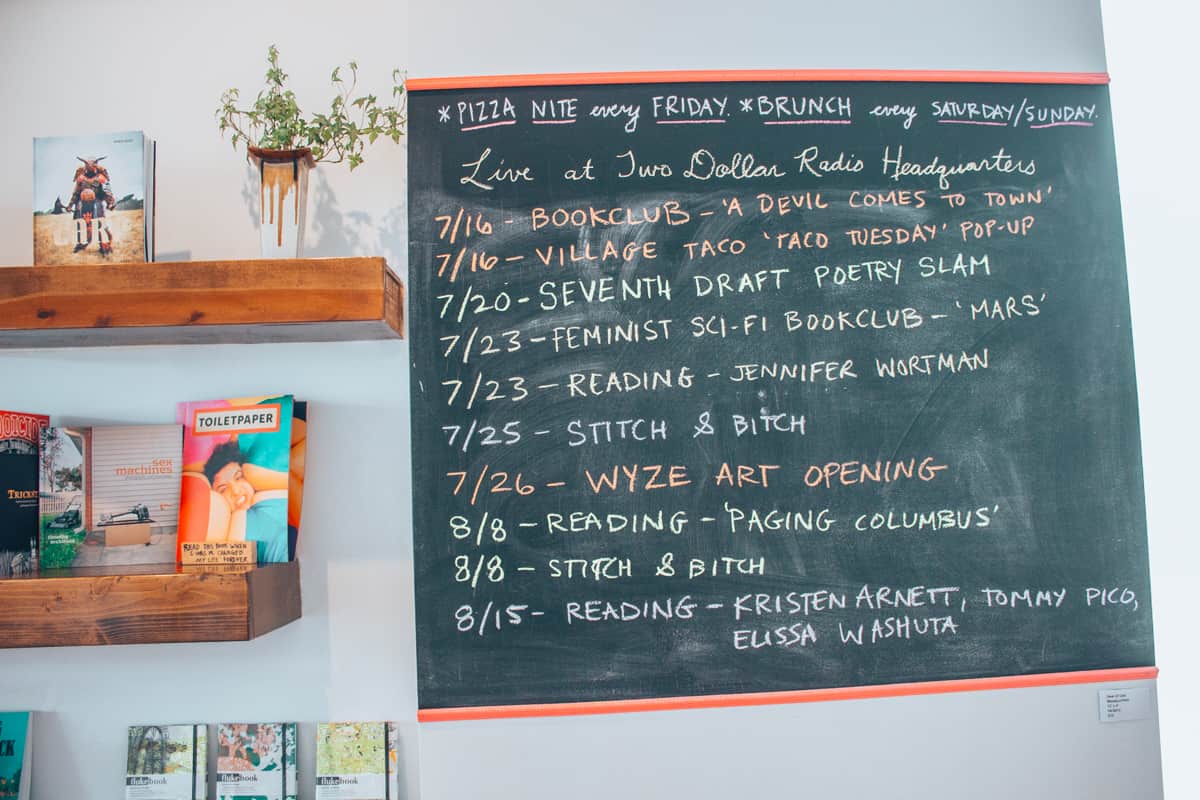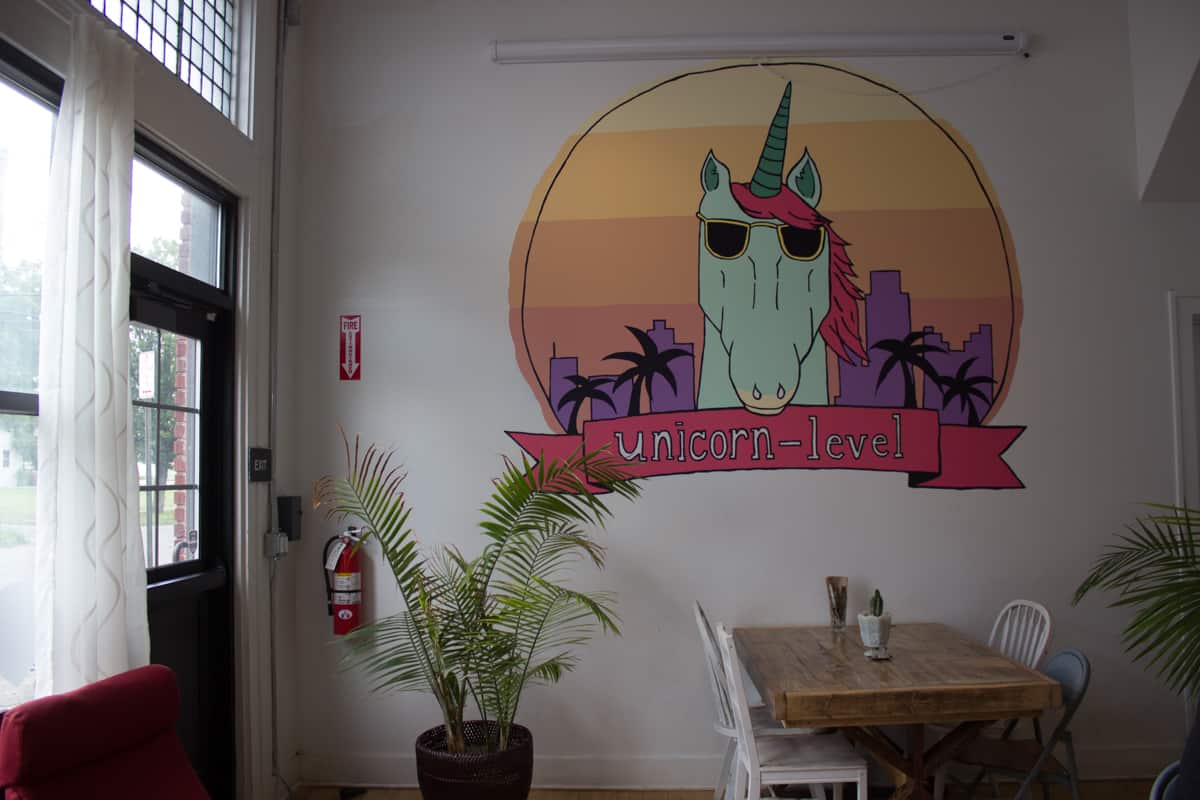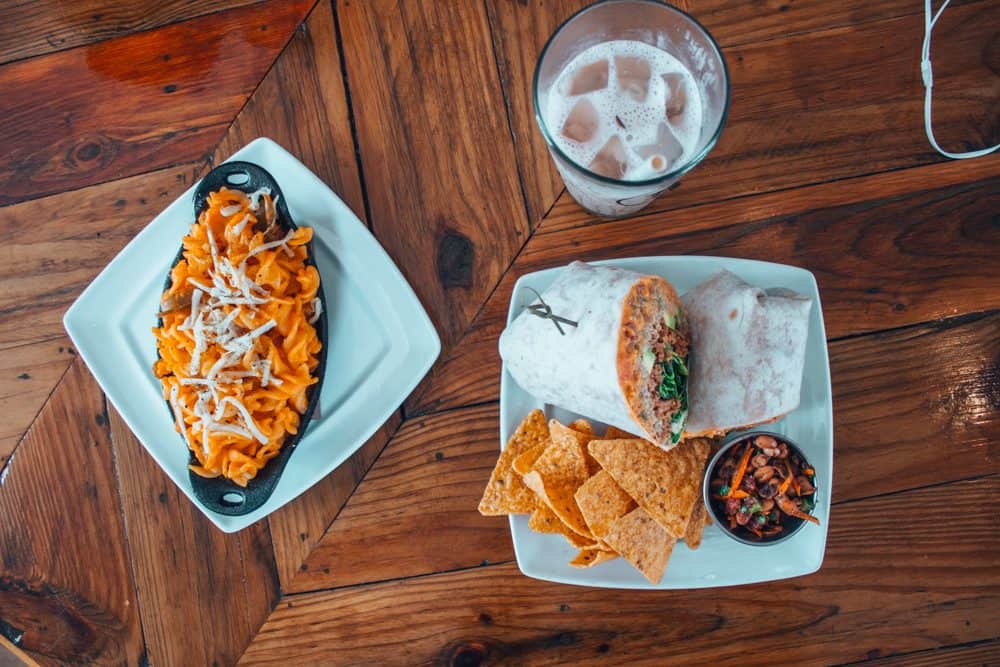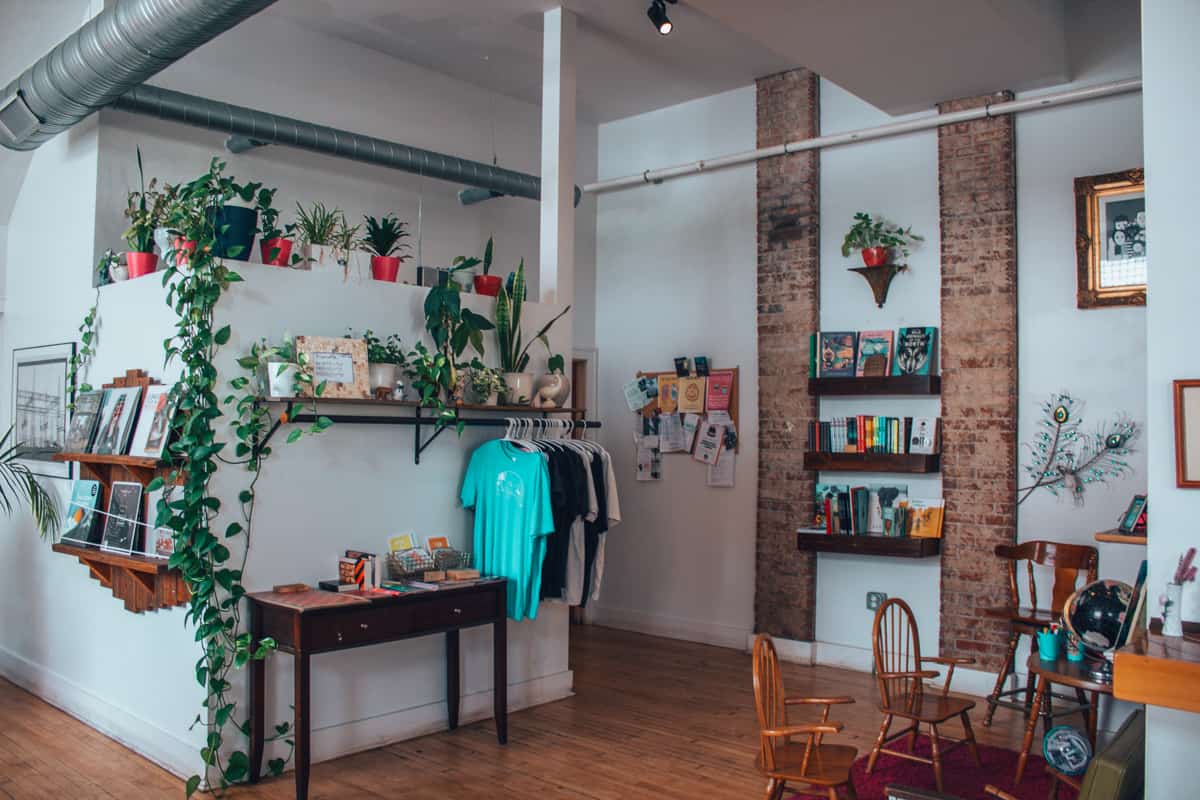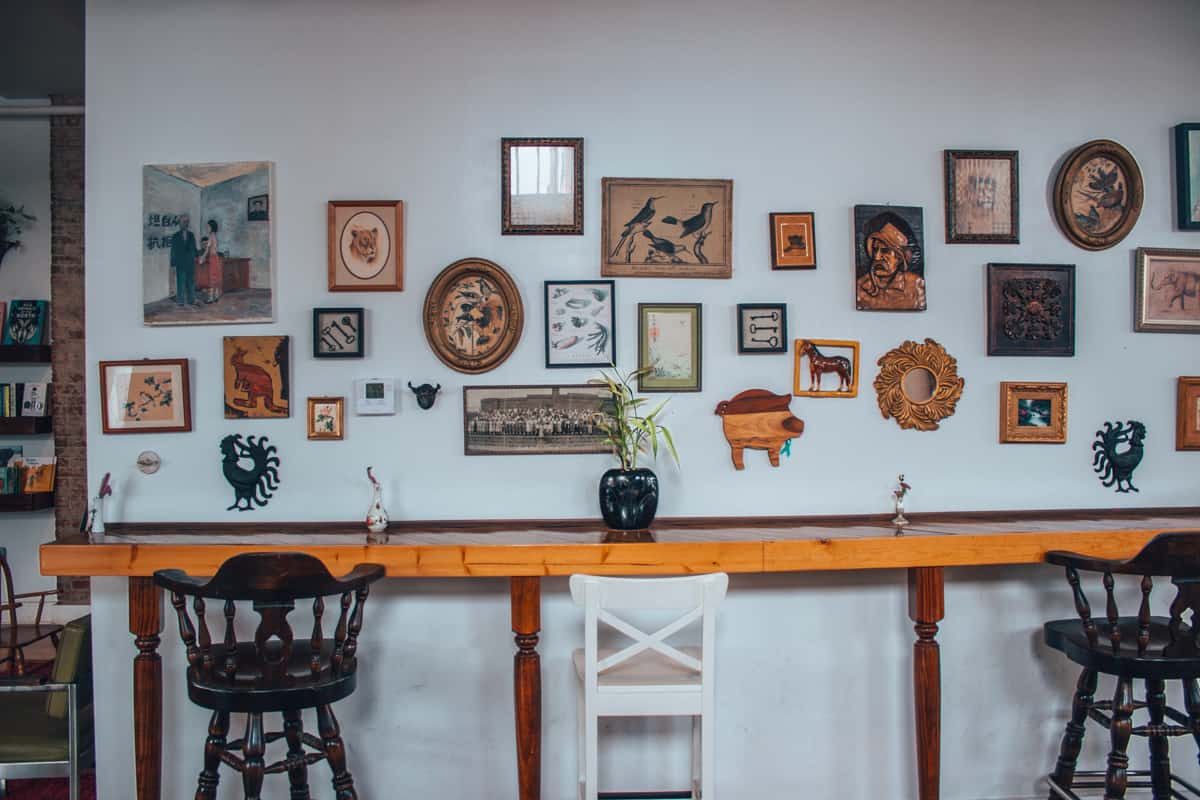 ---
Franklin Park Conservatory
After lunch, time to go get a good ole dose of greenery at the Franklin Park Conservatory. The Conservatory is a horticultural and educational spot showcasing exotic plant collections, special exhibitions, and Dale Chihuly artworks. This was actually built in 1895 originally and is on the National Register of Historic Places. The Franklin Park Conservatory is a great place to go with kids too!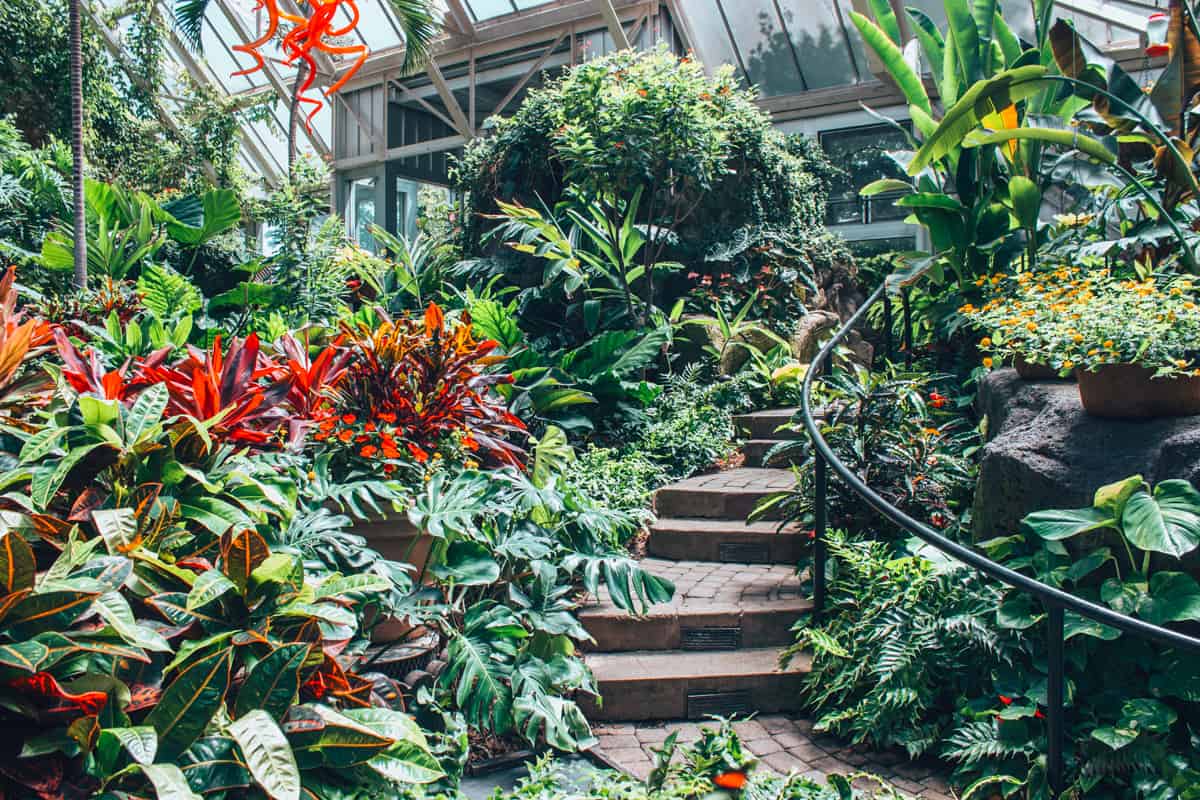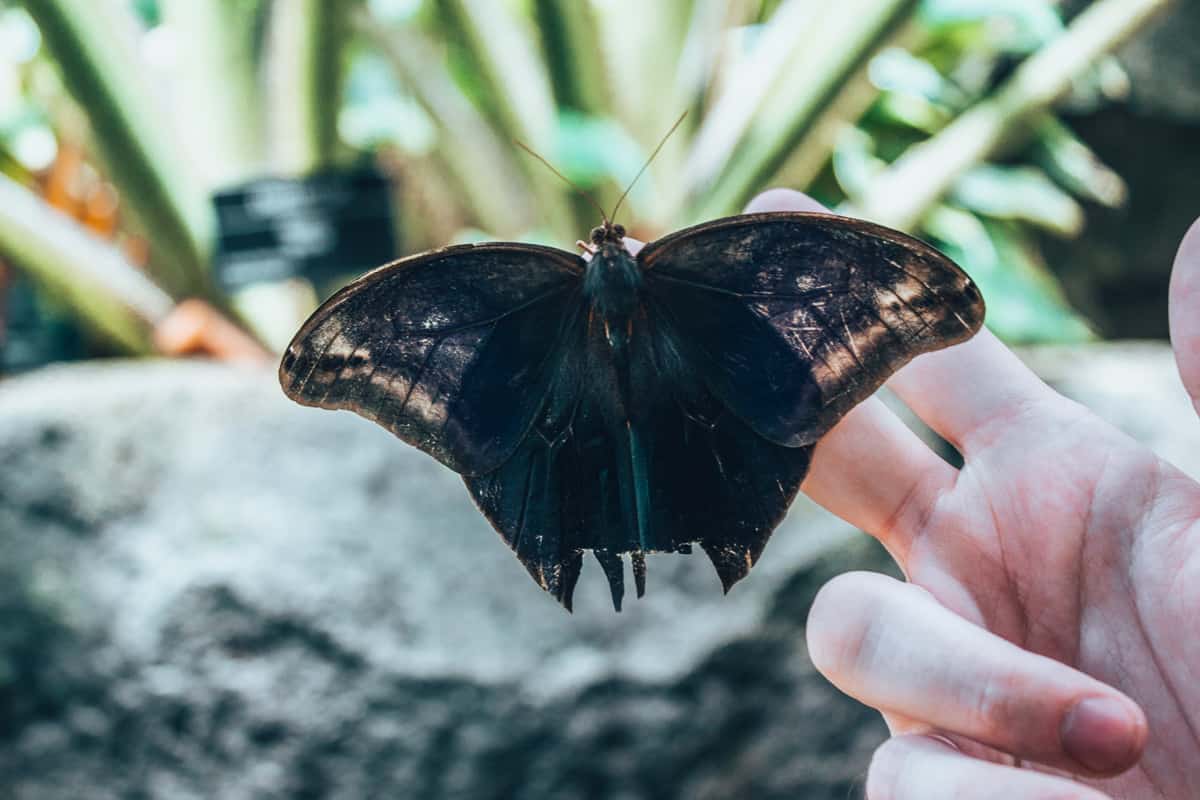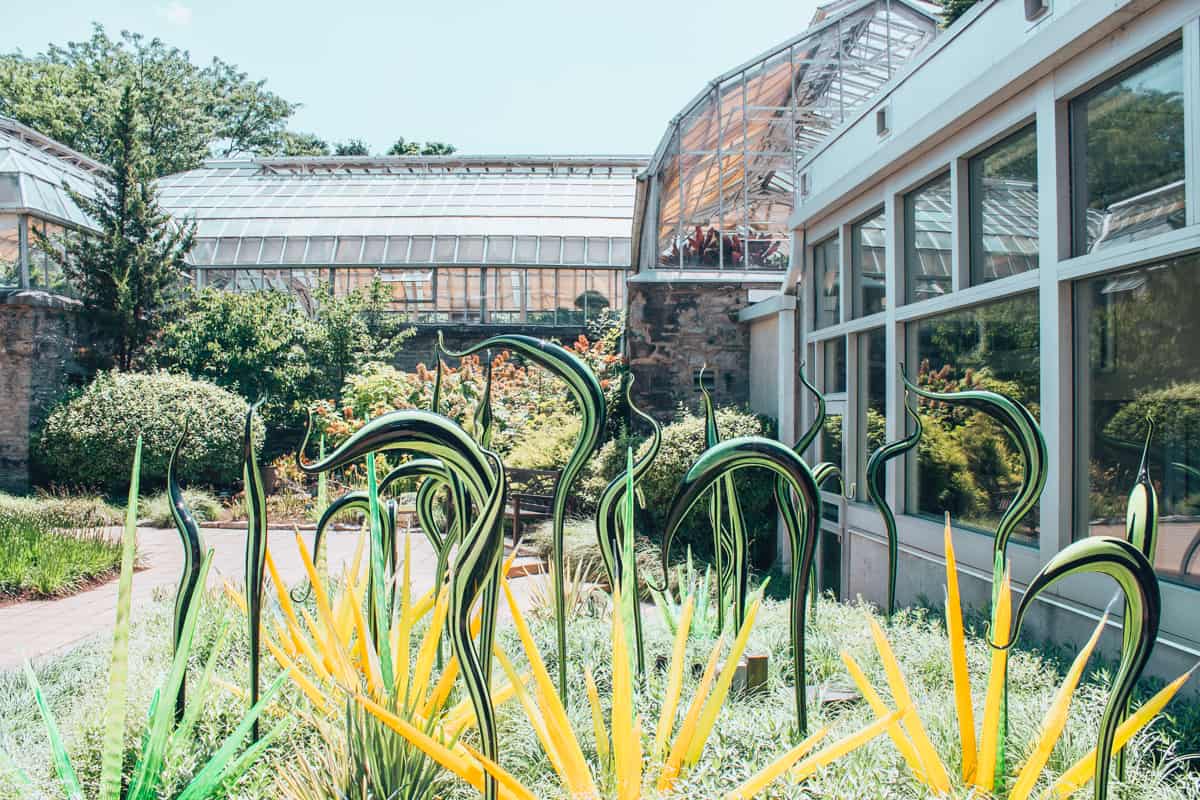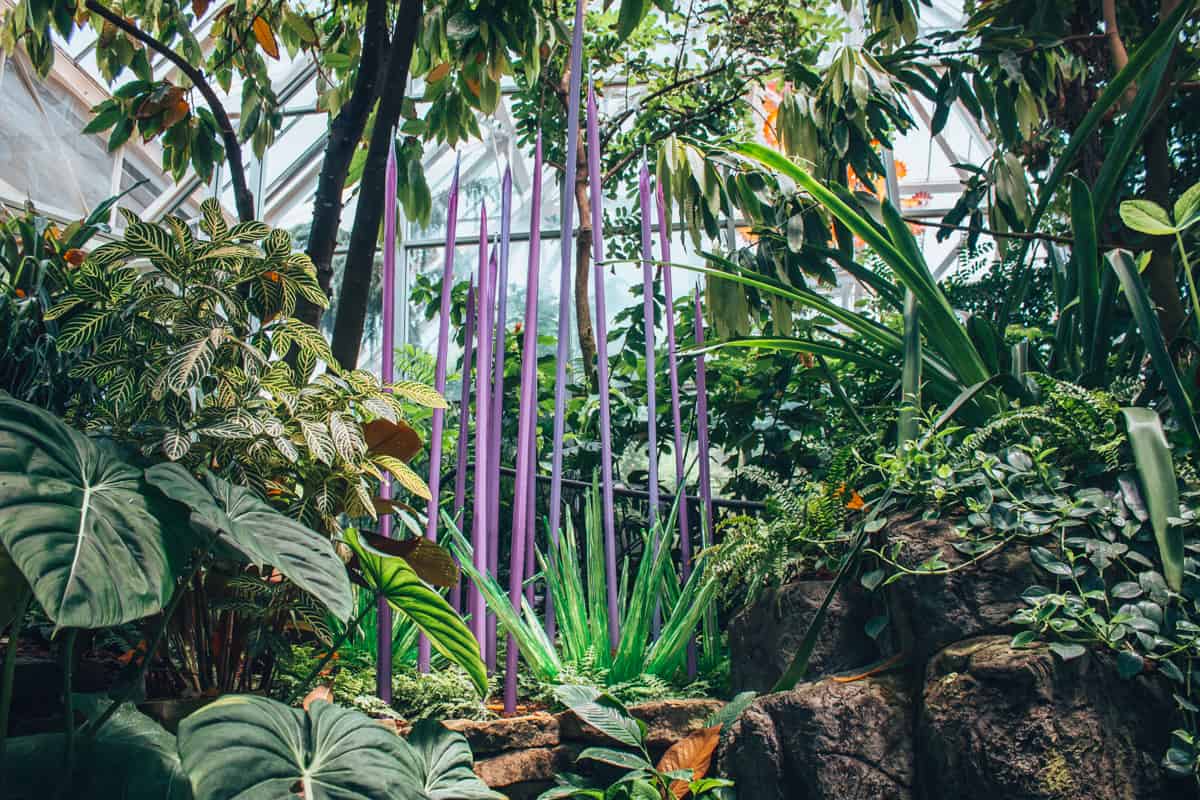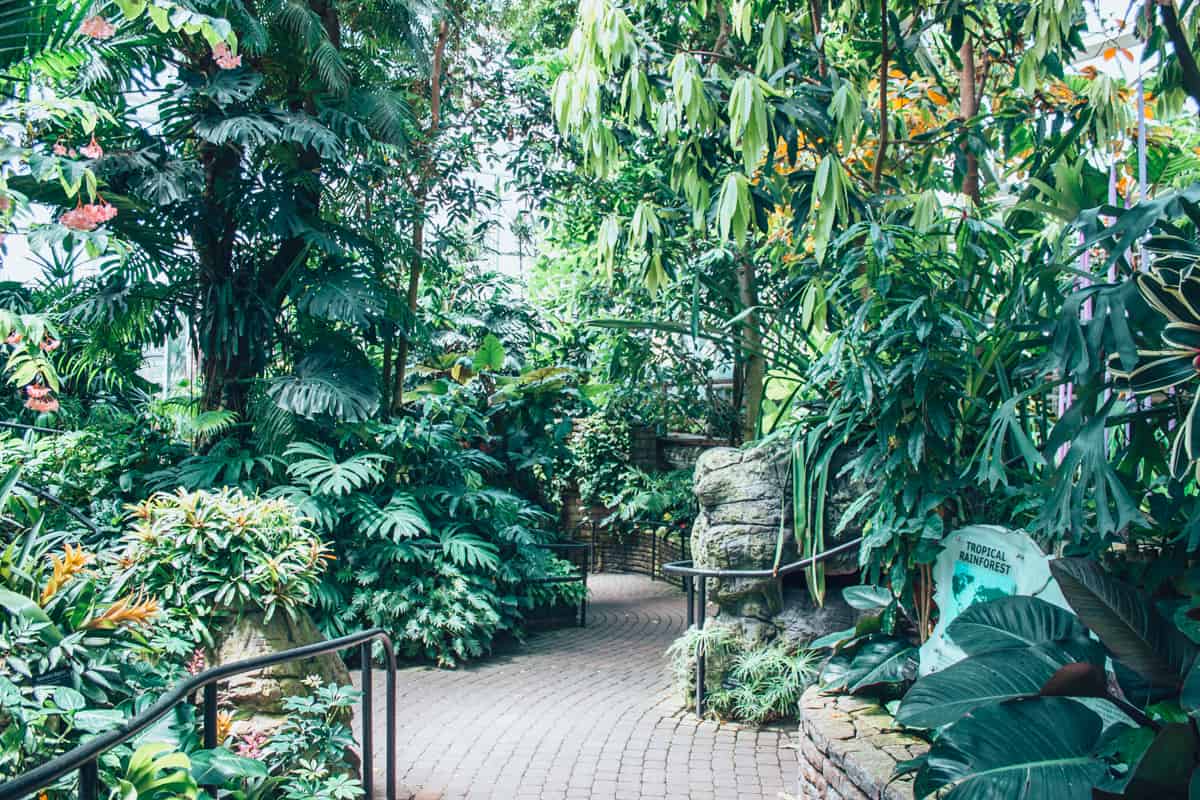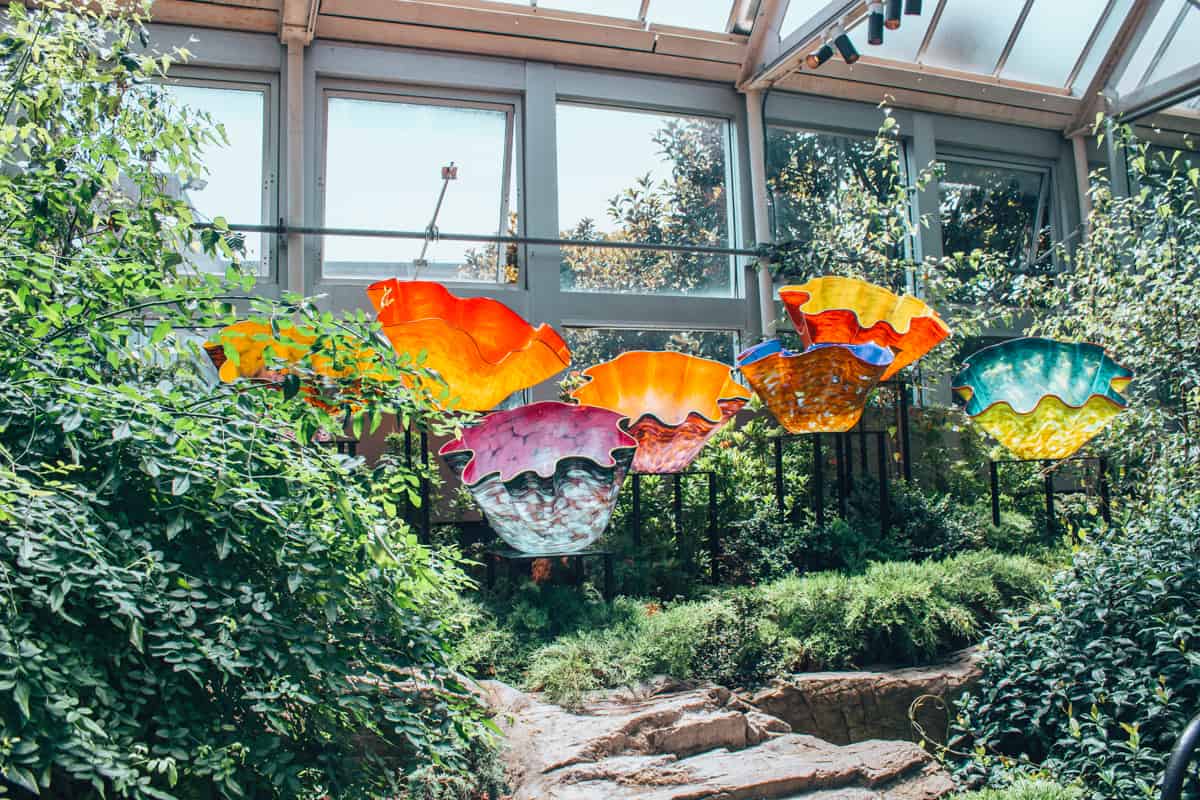 ---
Walk Around Olde Towne East Neighborhood
After getting a good dose of greenery, head to the Olde Towne East neighborhood that borders the conservatory grounds. There are some beautiful historic homes and some great street art in this neighborhood worth a visit.
Historic Homes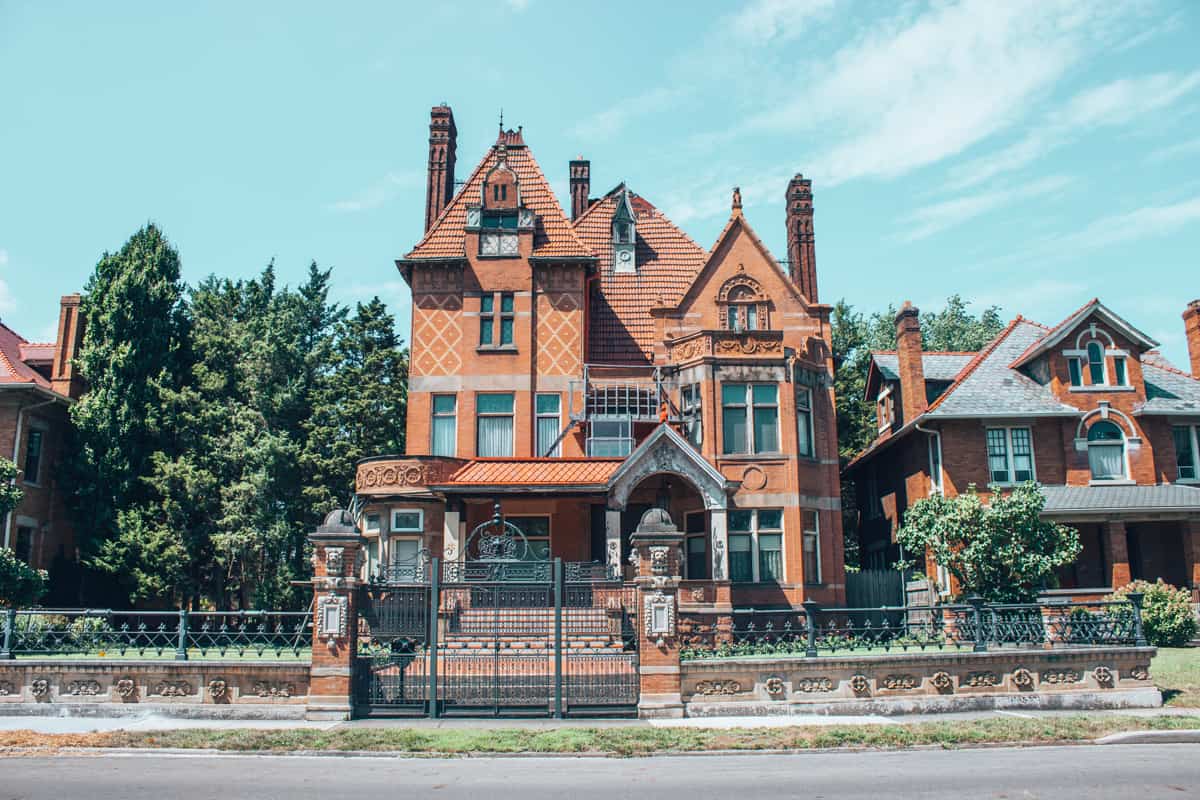 Street Art
There's some great street art in Columbus and the Olde Towne East neighborhood has some great pieces!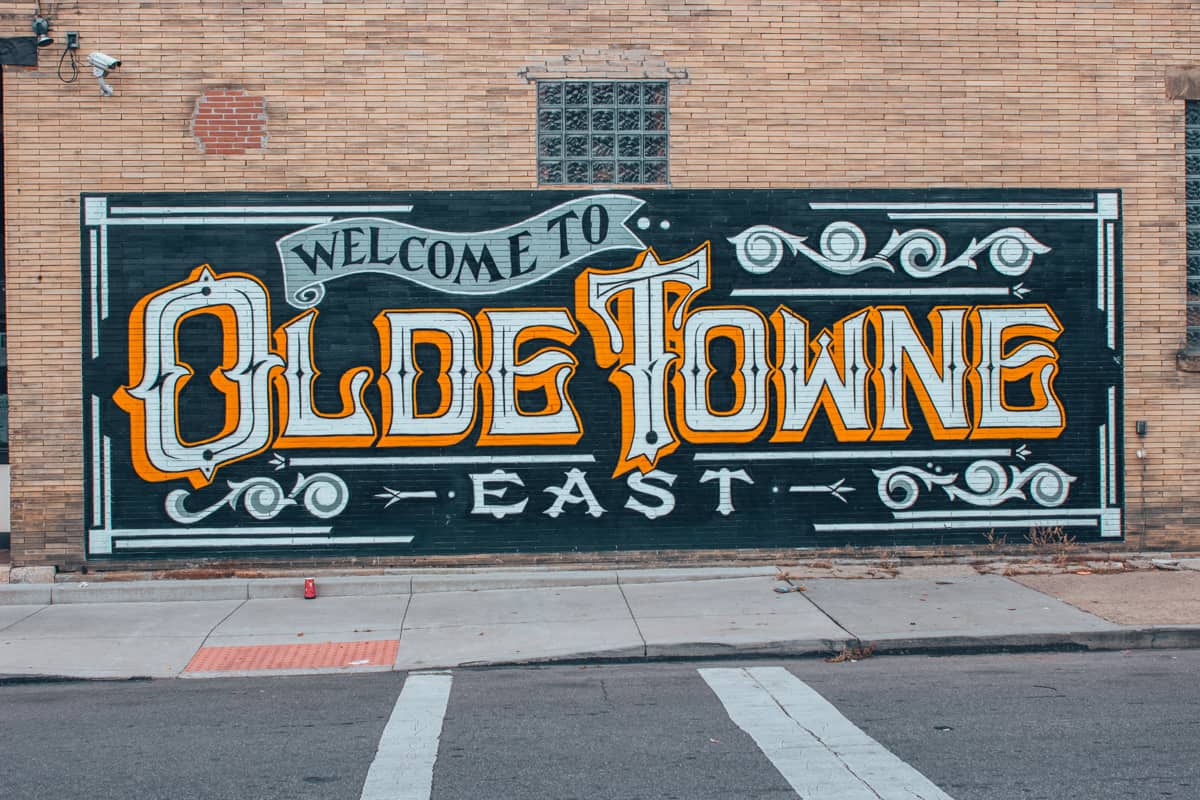 ---
Dinner at Comune
Comune was the first place I ate when I arrived in Columbus and after three days, I think it was my favorite. I ate a lot of great food at all the vegan restaurants in Columbus, but I can't get mind off Commune so I think that's a sign.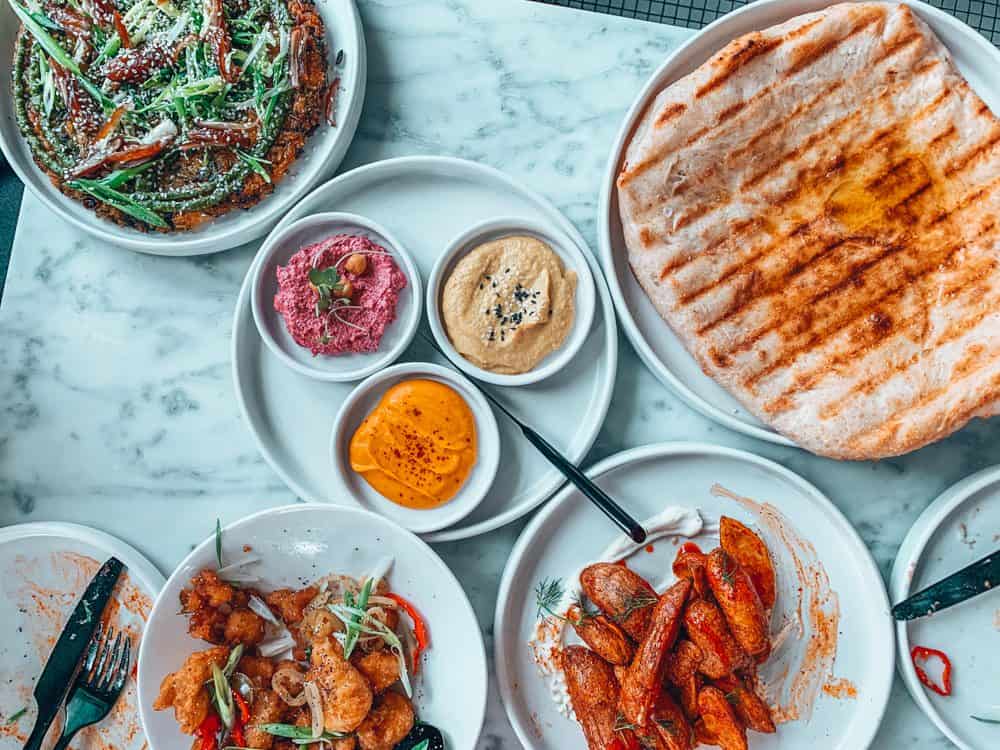 ---
Best of Columbus – Day 2 of 3 Days in Columbus
Hopefully day 1 kept you super busy and full experiencing the best of Columbus, but there' still plenty more to see and eat! Here is day 2 of 3 days in Columbus experiencing the best of Columbus!
Breakfast at Pattycake Bakery
I'm a big fan of baked goods – especially cinnamon rolls! Head to Pattycake Bakery for a cinnamon roll as big as your head or any other baked good you can dream of!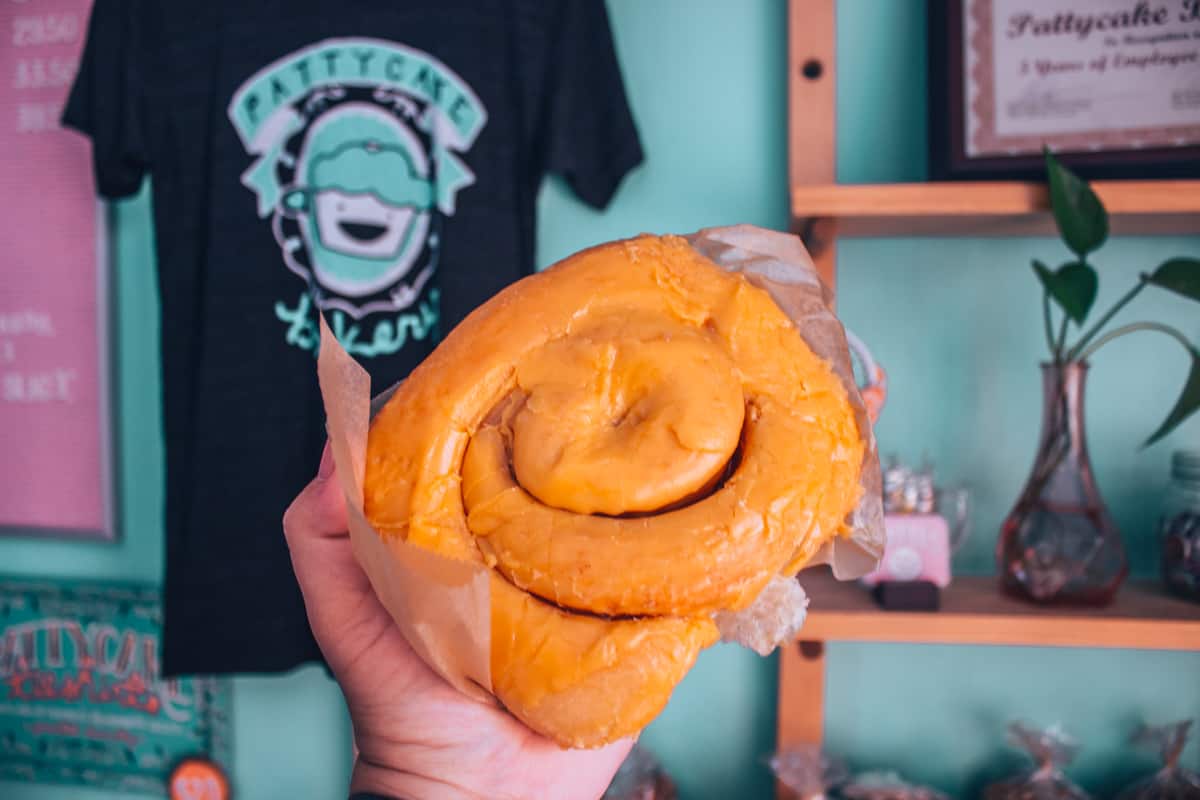 ---
Explore Clintonville Neighborhood
Clintonville is another one of Columbus' neighborhoods and a great place to spend a Saturday morning during their farmers' market. Don't worry though – if it's not during the market, there are still plenty of other boutiques, local shops, cafes, and more to explore in this quiet residential neighborhood offering the best of Columbus.
Clintonville Farmers' Market
At this farmers' market, you'll find plenty of fruits and veggies, jams, baked goods, grains, fresh-cut flowers and more. Everything is produced locally and this is a producer-only market meaning everything is either grown or made by the sellers.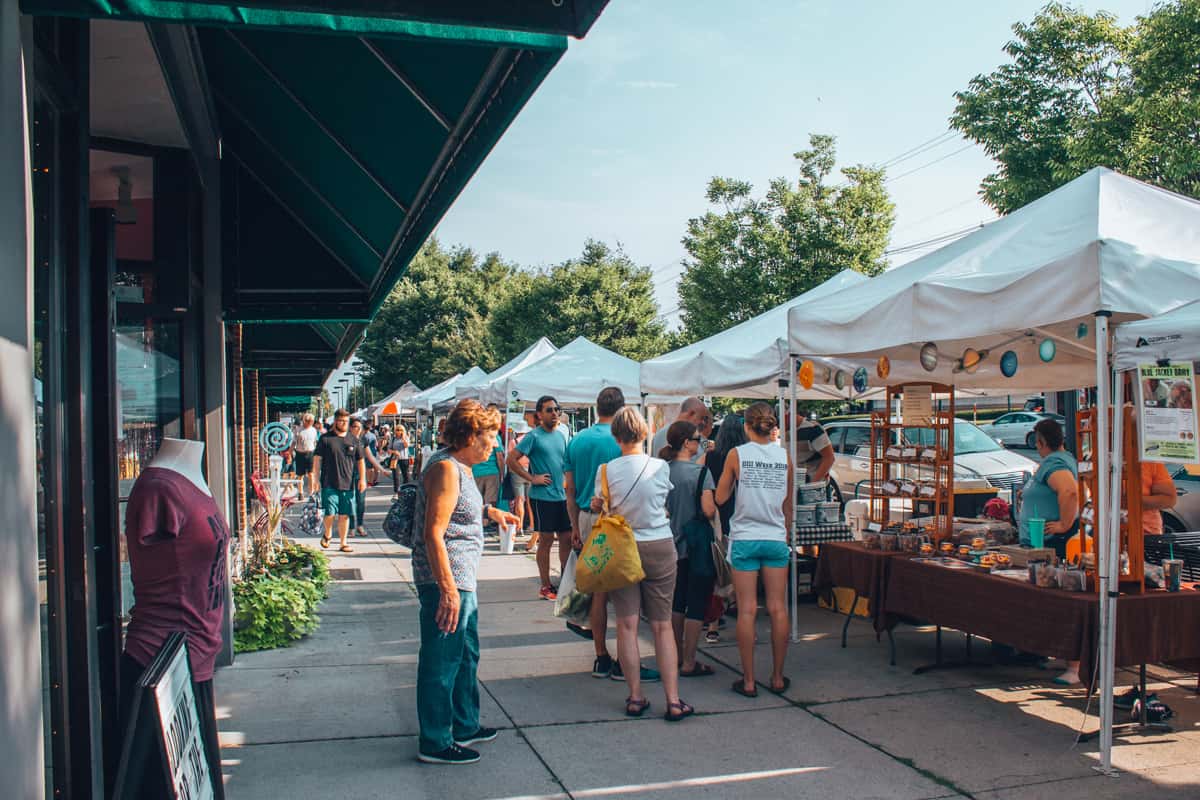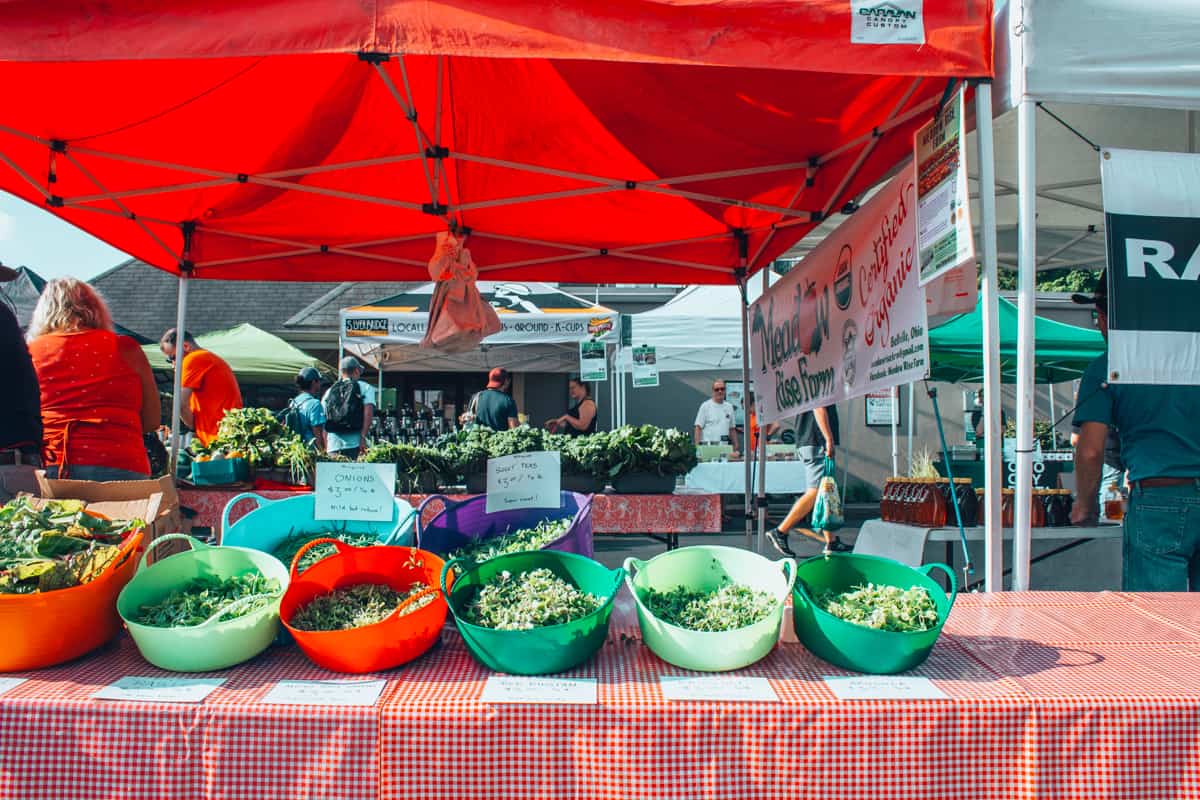 Boutiques and Shopping
There are tons of vintage stores, boutiques, thrift stores and more in this neighborhood.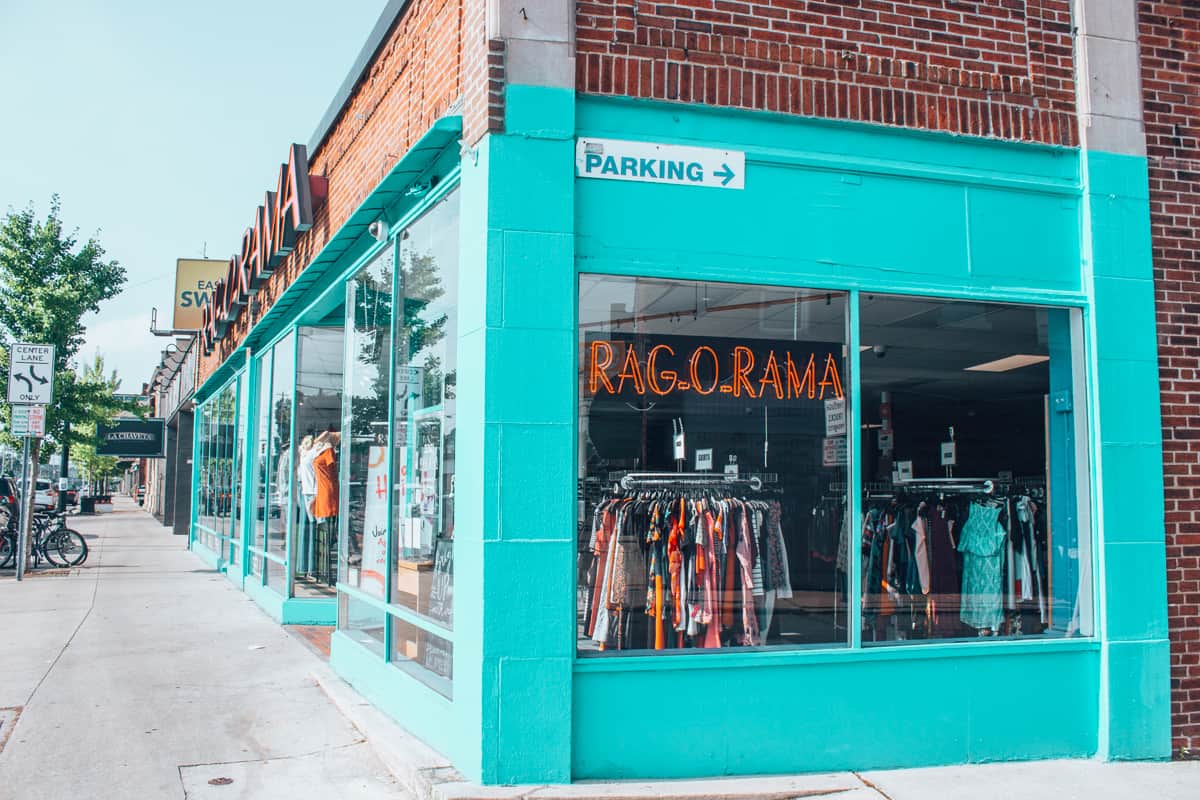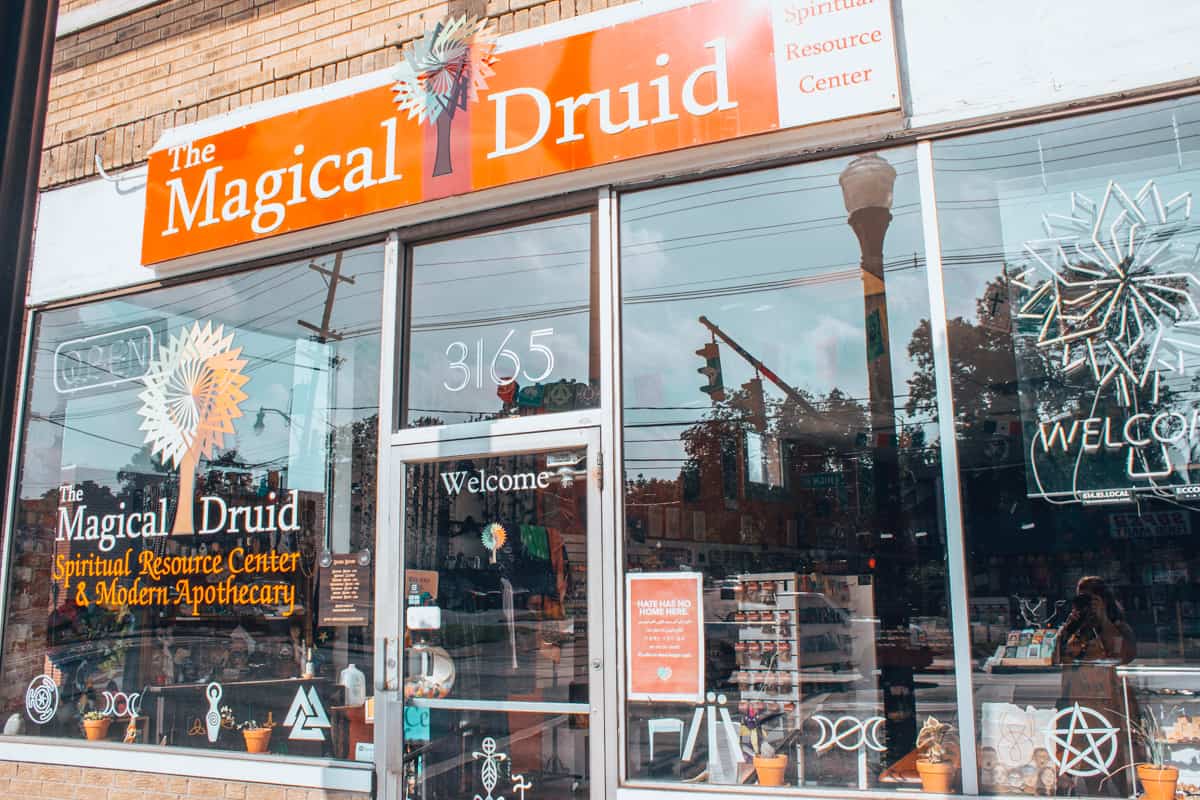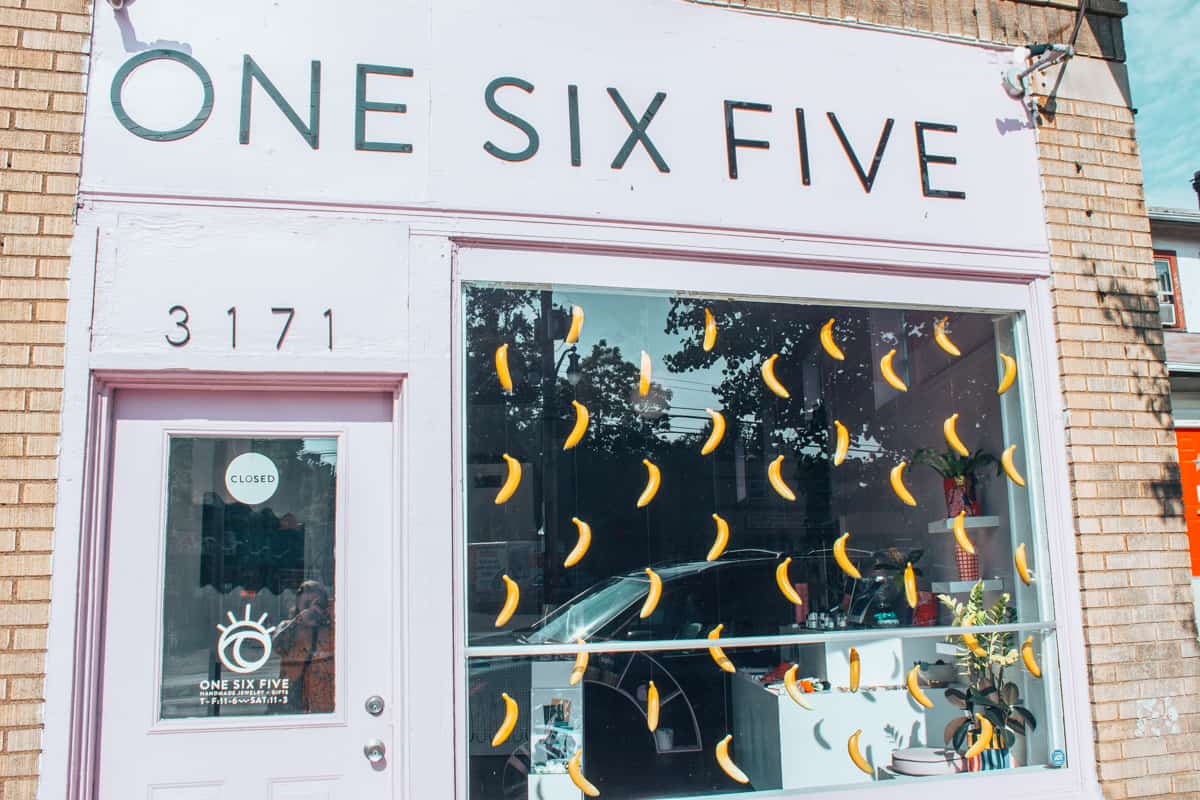 Street Art
Seek out the best street art in Columbus in the Clintonville neighborhood and surrounding areas.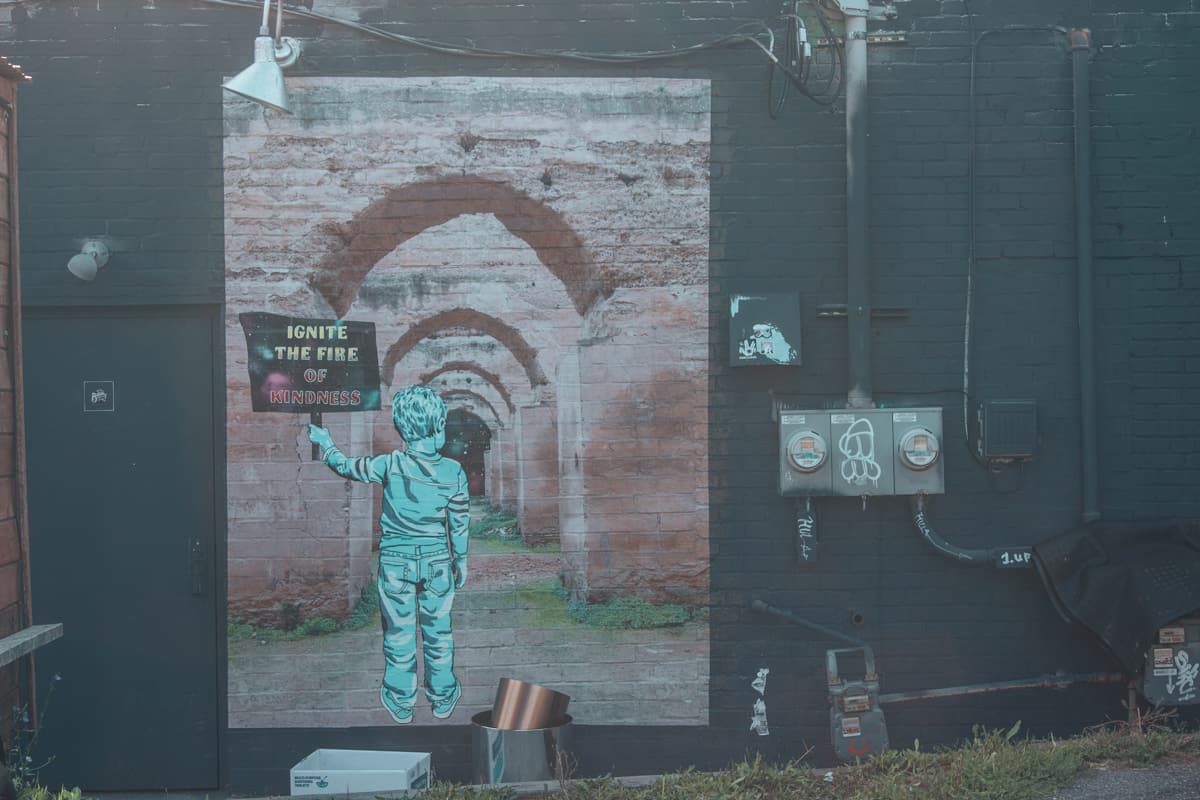 ---
Lunch at Portia's Cafe
While in the neighborhood, head to this vegan cafe offering raw, organic & gluten-free wraps, salads & soups in a bright, casual atmosphere.
---
Park of Roses
The Columbus Park of Roses is one of the largest public rose gardens in the U.S. with more than 12,000 rose specimens. The garden's extensive variety of plantings and more than one mile of paved walkways with benches make the Columbus Park of Roses a setting with year-round appeal for visitors.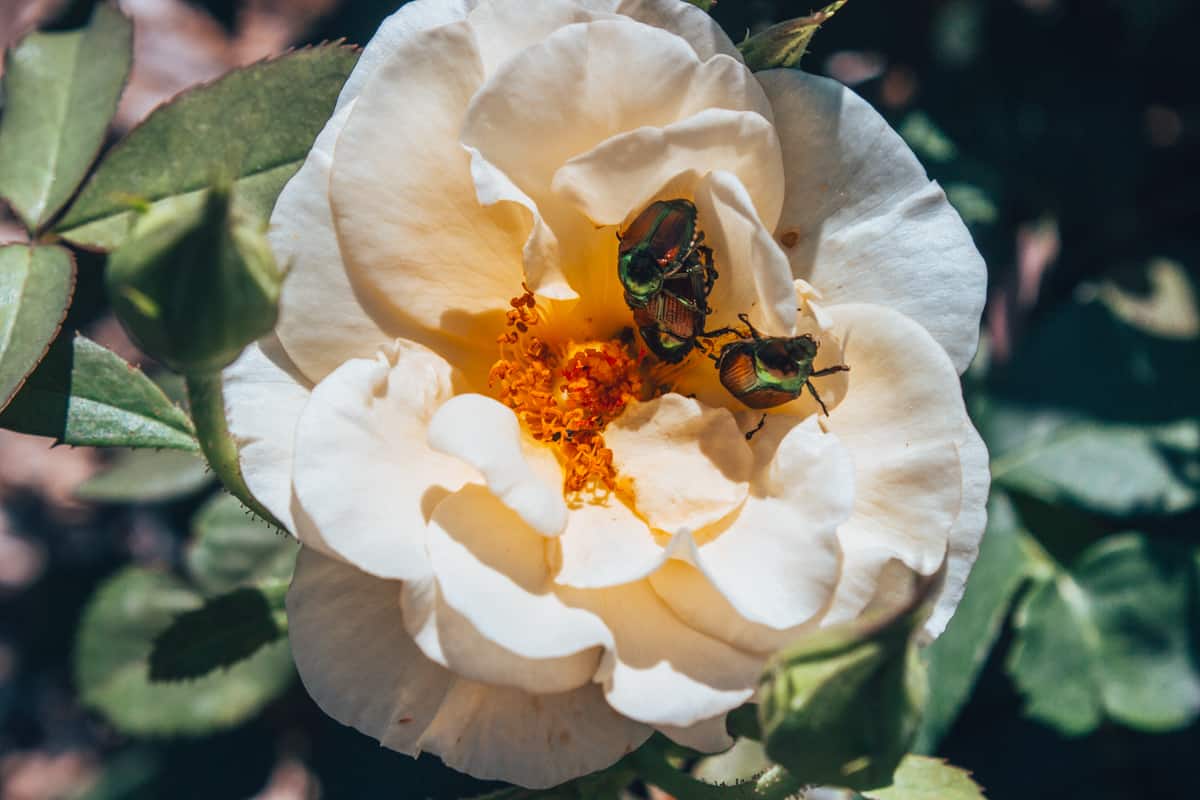 ---
Ohio State University
I'm a big fan of visiting college campuses and libraries in new cities so why not do both by visiting the Ohio State University's library. If you head to the top floor, there's the perfect view of the skyline!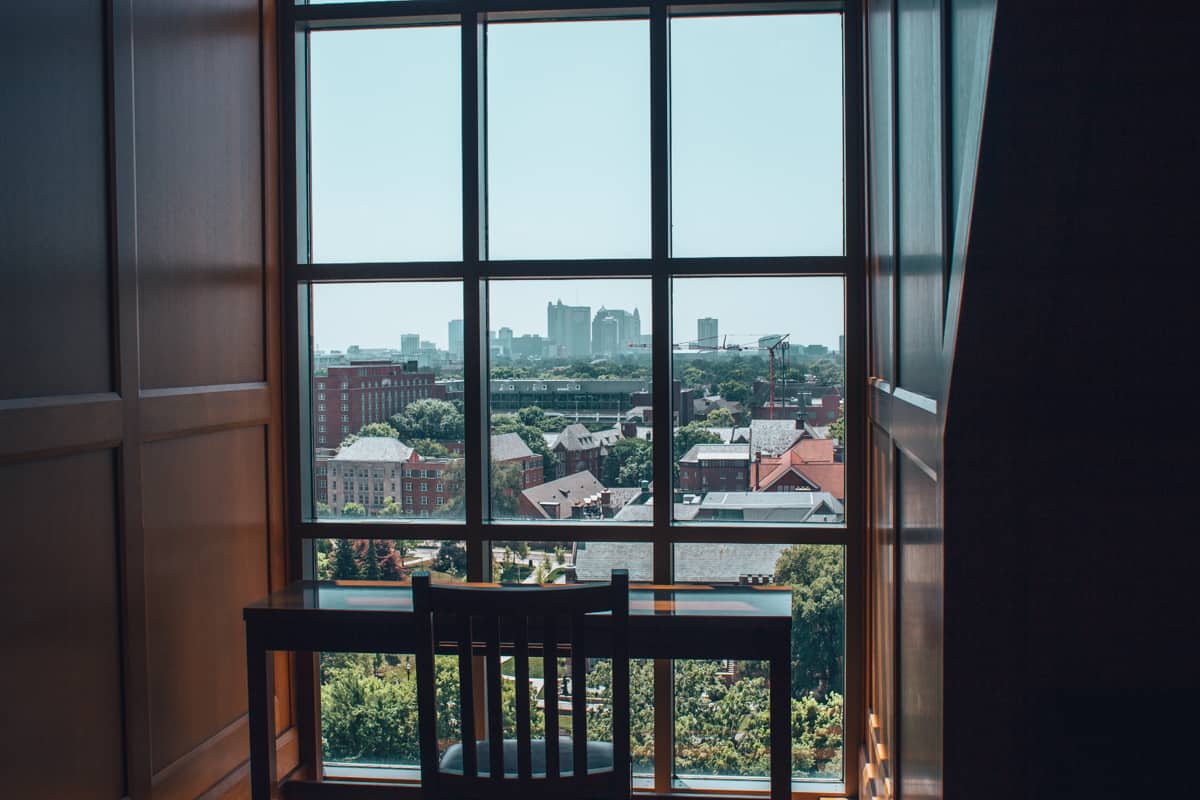 ---
Dinner at Eden Burger
Cheerful counter-service fixture for organic, thoughtfully sourced veggie/vegan fare & shakes.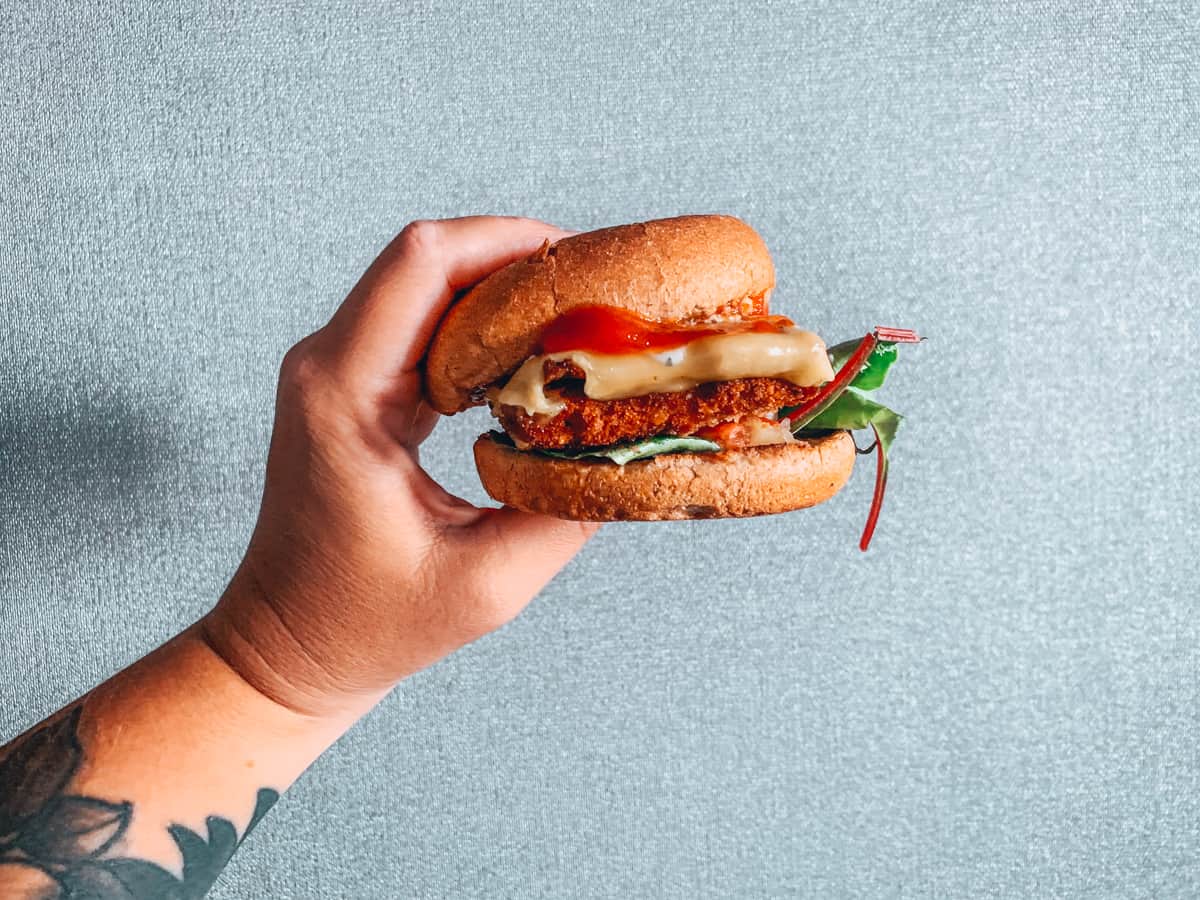 ---
Best of Columbus – Day 3
Your time in Columbus is coming to an end sadly, but there's still time for one more day of finding the best of Columbus.
Explore Short North Neighborhood
Head to the artsy Short North neighborhood and walk up and down each side of the street exploring all the nooks and crannies that make this neighborhood so great.
Street Art
There's plenty of street art to be had in this neighborhood.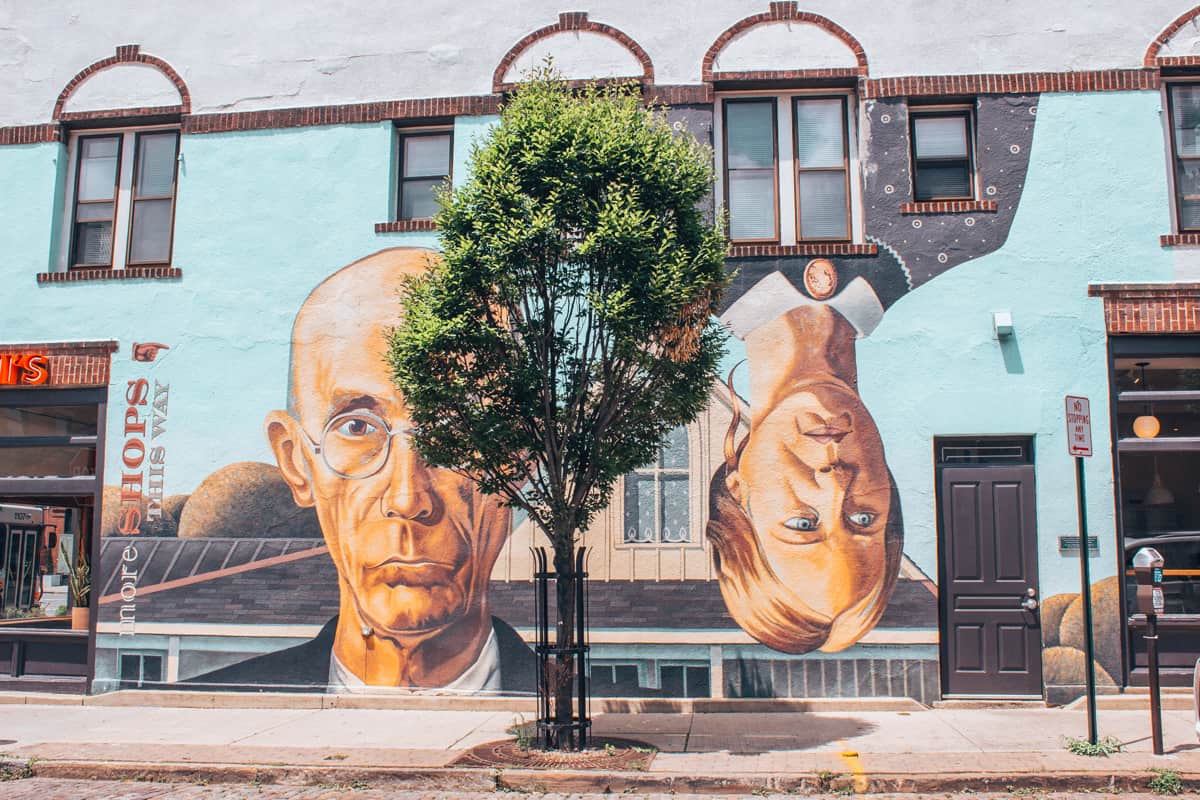 Art Galleries
It seems like there's an art gallery every other spot too so if art is your thing, you're going to love it here.
Boutiques and Shopping
One of the things I really loved about Columbus is there seemed to be no shortage of local shops. I love contributing to the local economy when I travel and knowing that my money is going towards sustaining locals and the community and not just corporate entities. The Short North neighborhood has tons of vintage stores, boutiques, local shops, and more.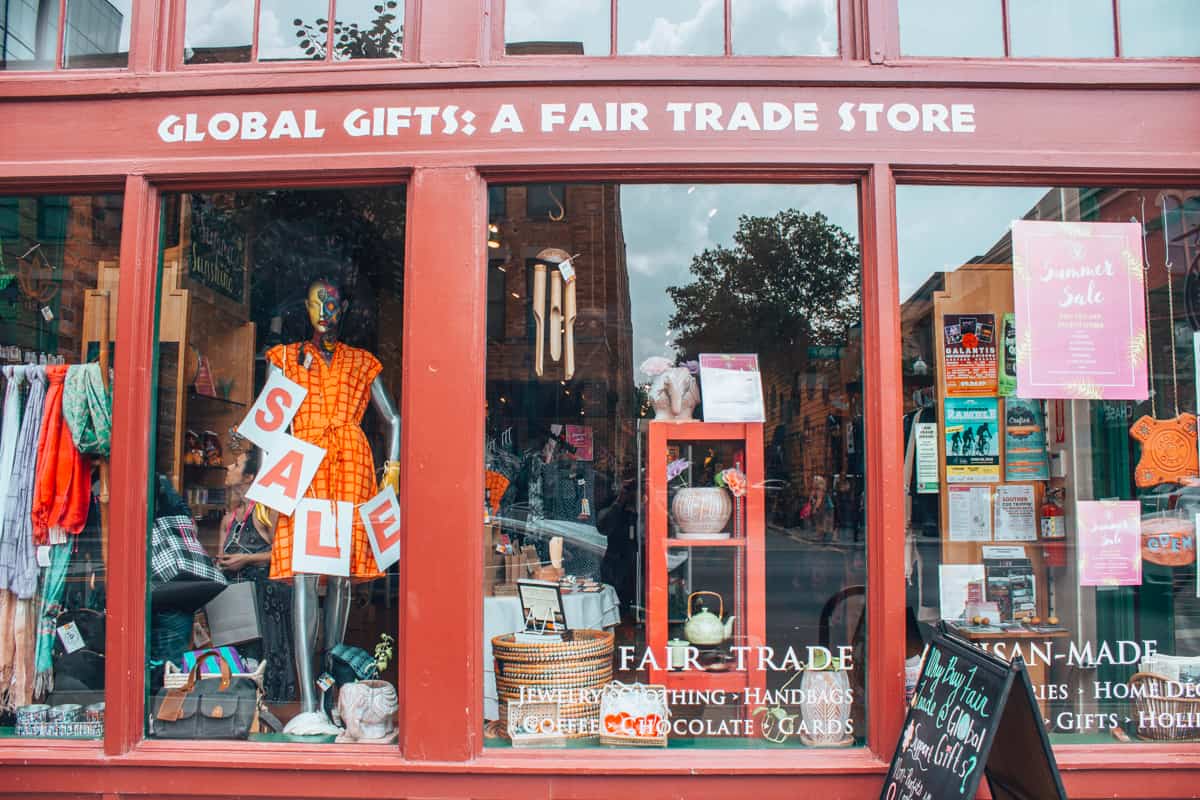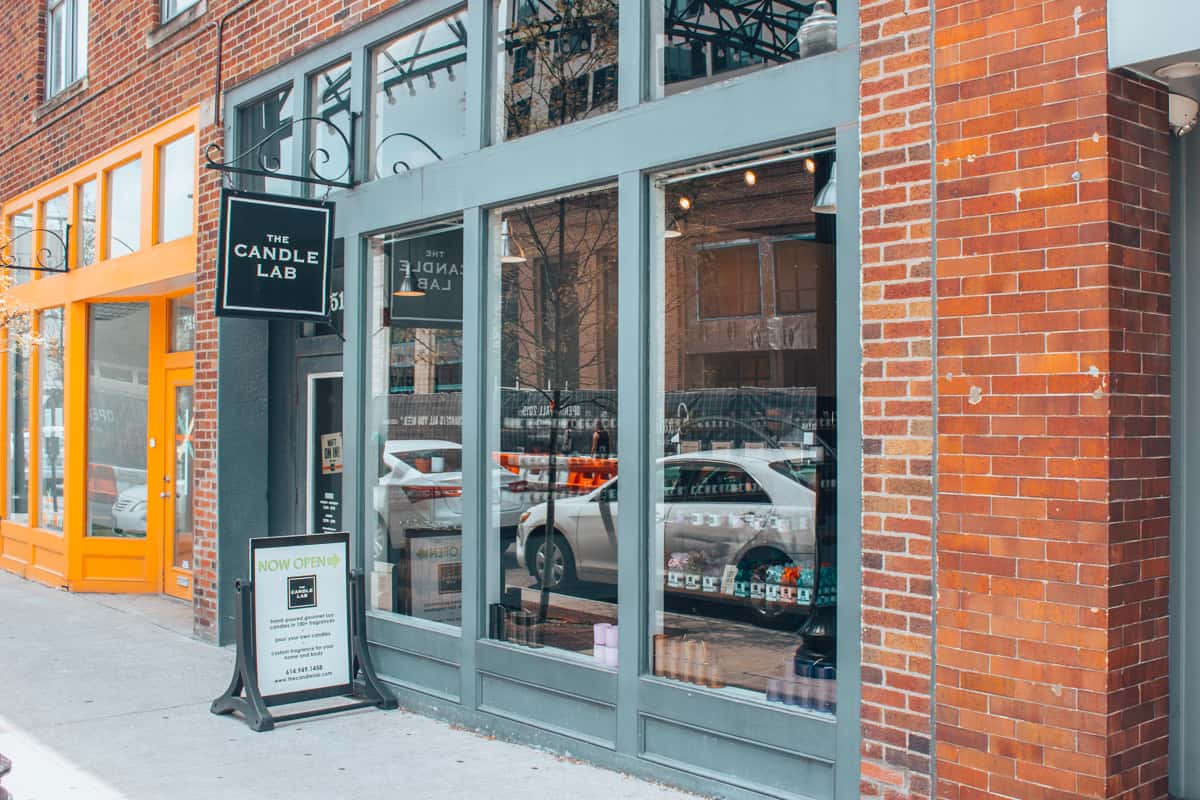 North Market
After exploring the neighborhood here, head to North Market. North Market is Central Ohio's authentic public market. Since 1876, merchants, farmers, and makers have loyally served the community and its visitors providing an authentic Columbus, Ohio experience that highlights the diversity and vibrancy of the community, both economically and culturally by promoting "best-in-class" local, independent businesses.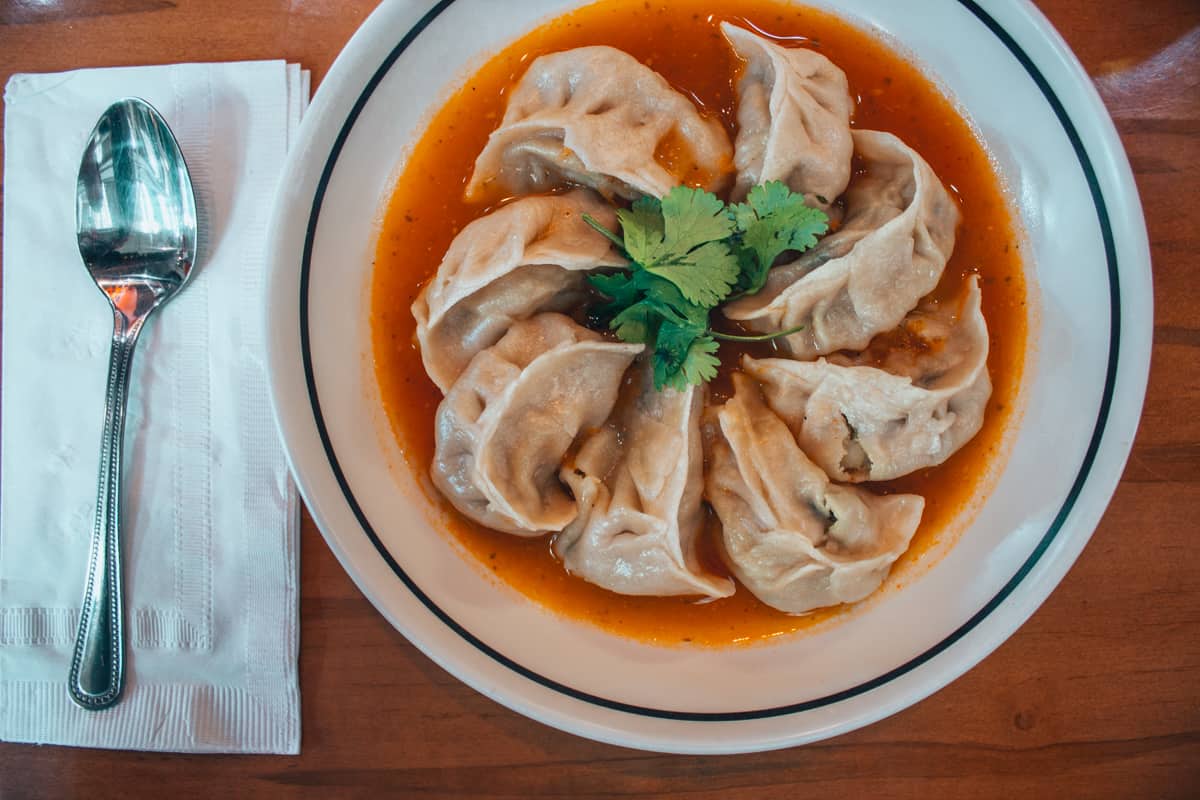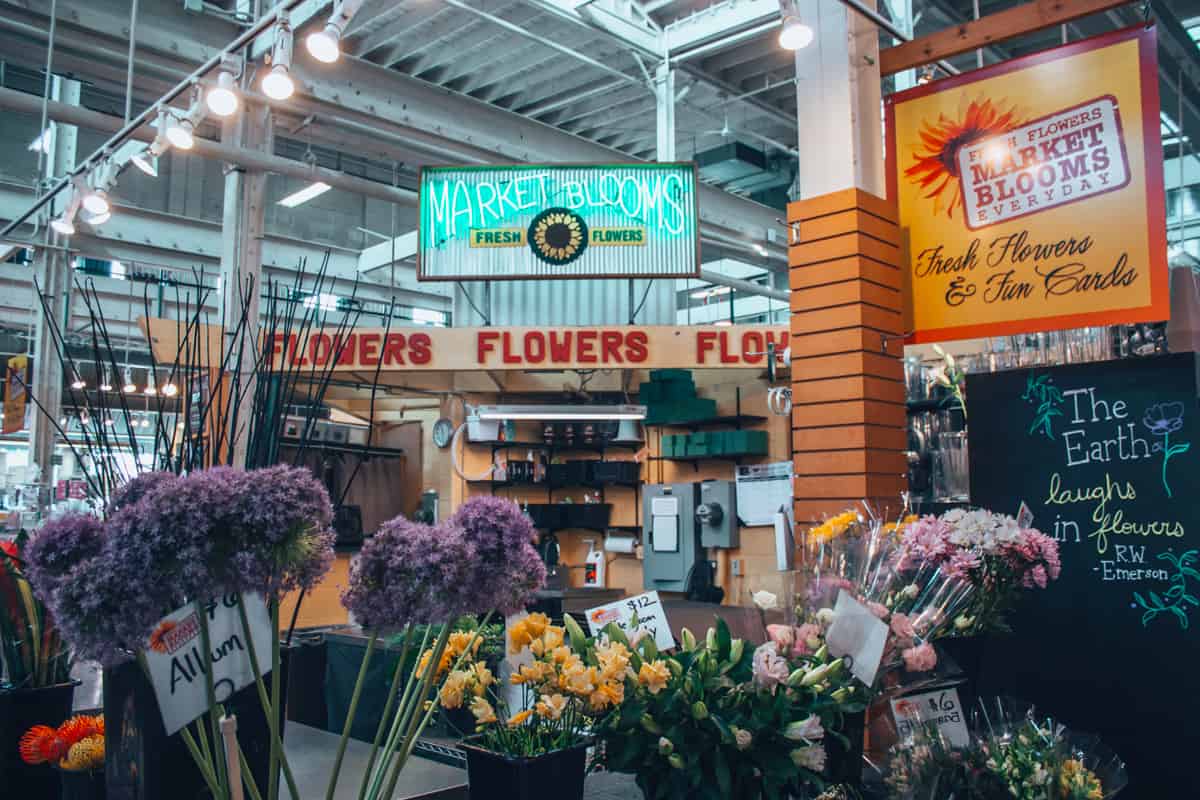 ---
Lunch at Brassica
Head to lunch at Brassica if you didn't already snack on everything possible at North Market. You can choose a salad or sandwich and top it with as many toppings as you'd like! Everything is vegan with the exception of the meats, feta, and special sauce. I couldn't get over beautiful my salad looked after I finished picking all my toppings. The portions are also huge and affordable!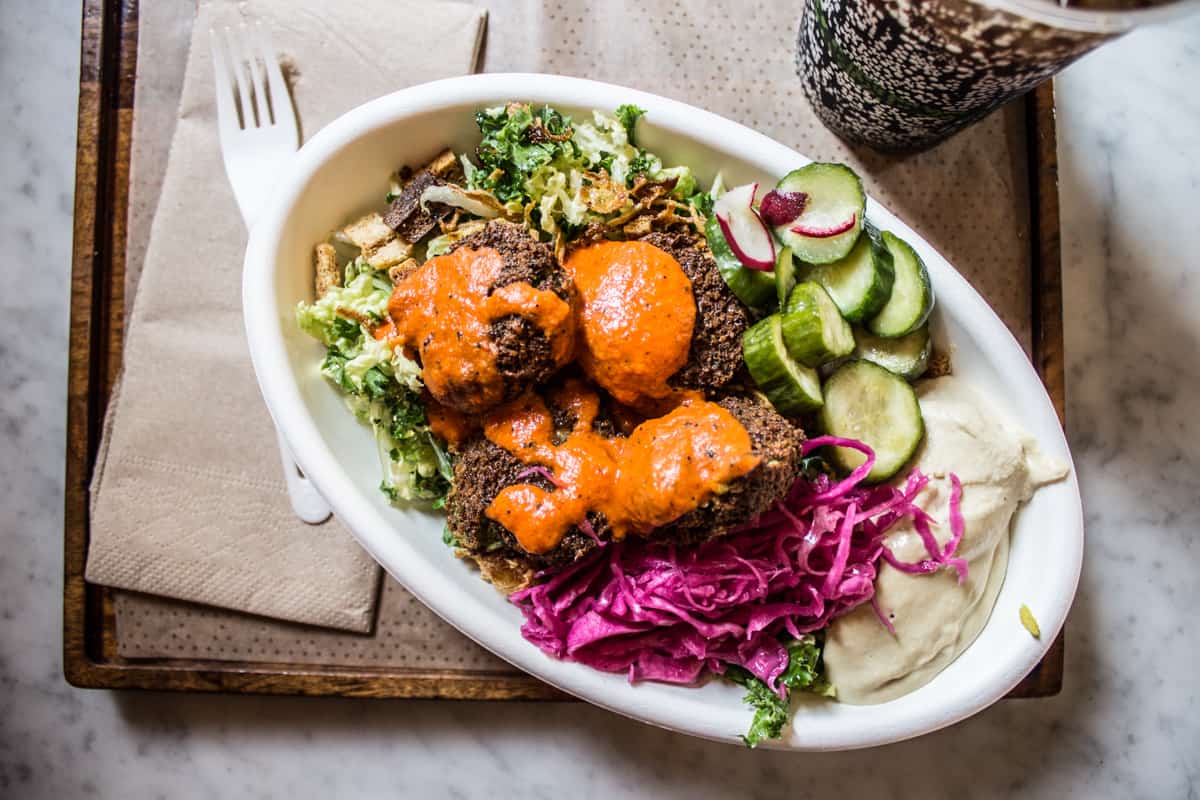 ---
Explore Downtown and Franklinton
After lunch, head downtown (a quick 15 minute walk if you want to go by foot!) to explore a bit of the downtown Columbus area and then head across the river to explore the Franklinton neighborhood.
Columbus Metropolitan Library
Like I've said, I really love libraries and campuses. Downtown libraries tend to be works of art in themselves. They also happen to be a great place to relax, charge up electronics, catch up on work or reading, and more.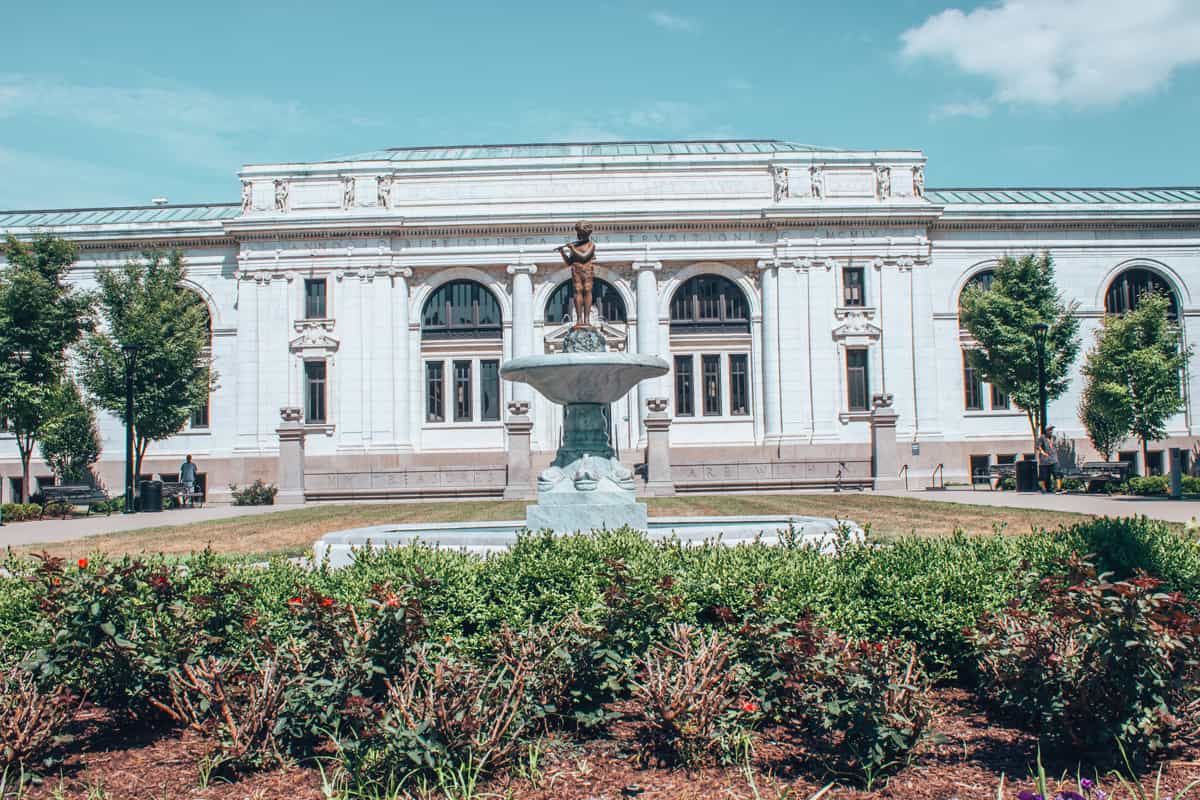 Topiary Park
Directly behind the library, is Topiary Park. This is a small park with plenty of…you guessed it – topiaries. The topiary garden is designed to depict figures from George Seurat's 1884 painting, A Sunday Afternoon on the Island of La Grande Jatte. It is the only park based entirely on a painting.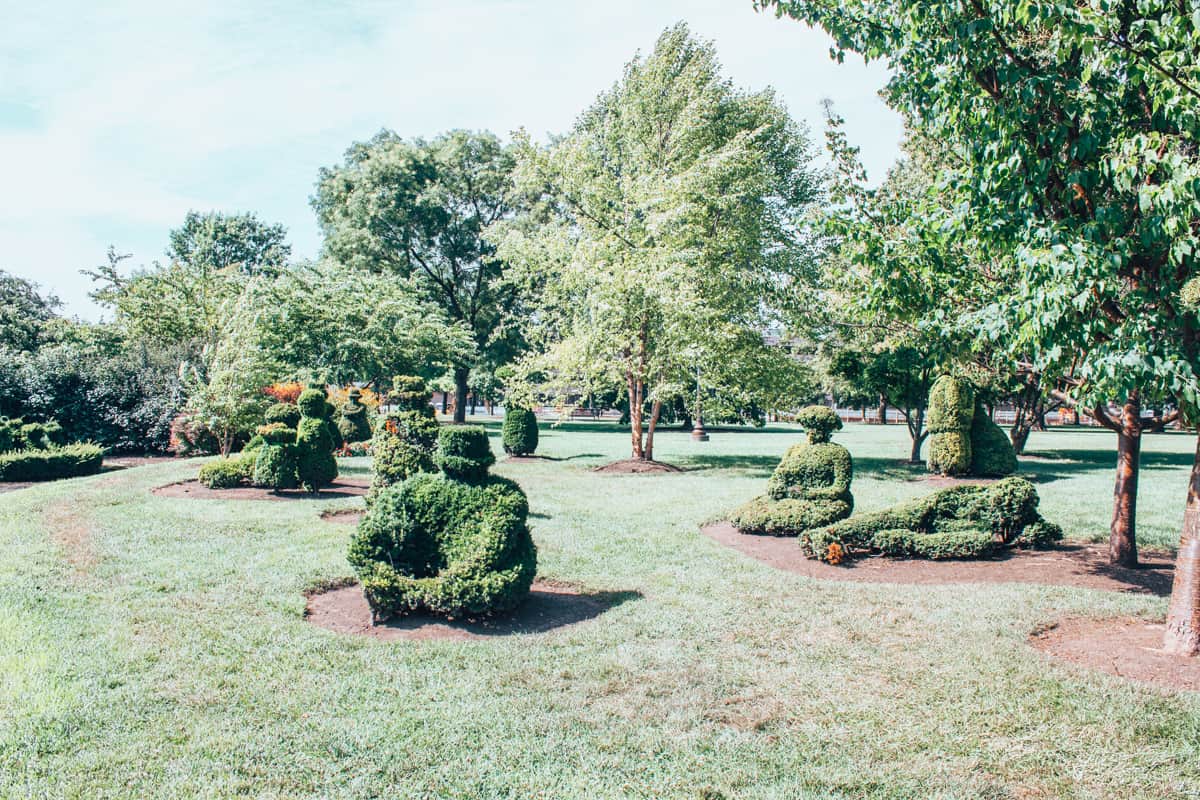 Street Art
Make sure to check out street art downtown Columbus and in Franklinton – there's a lot of it!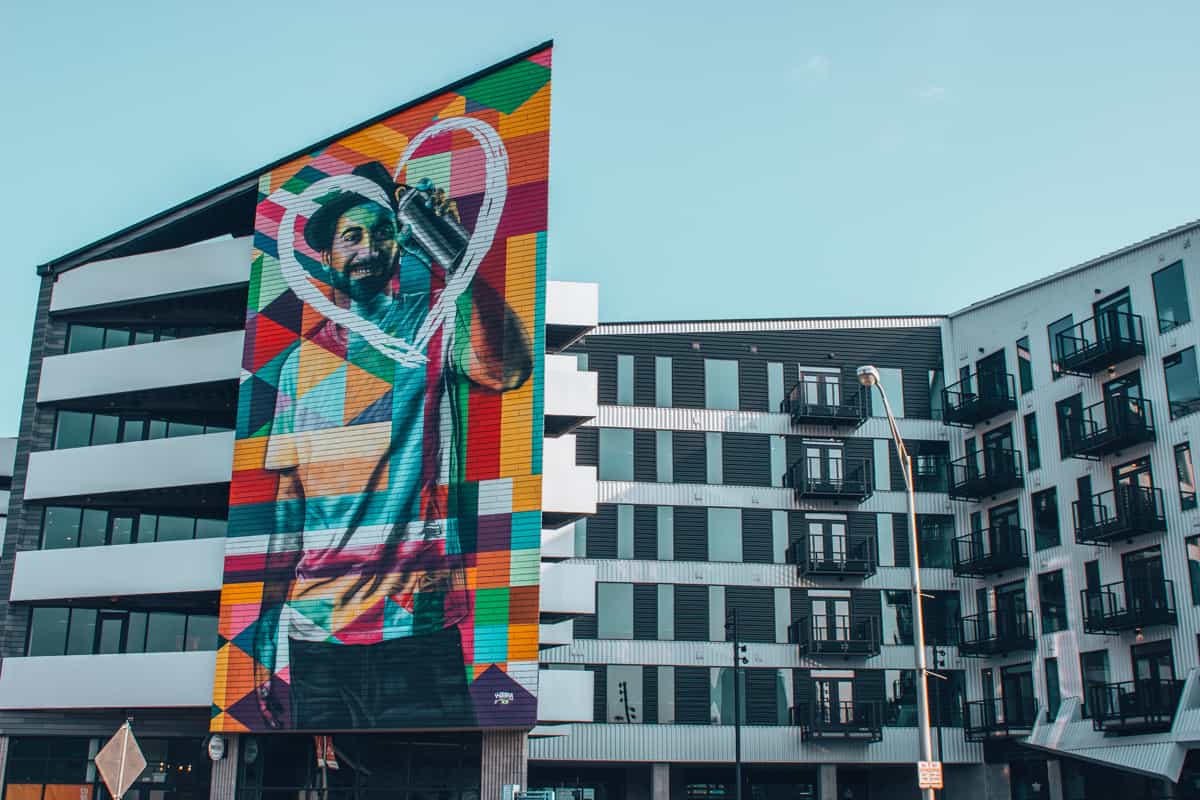 Arnold Statue
You can't go to Columbus and not see…this Arnold Schwarzenegger statue now can you? Columbus, Ohio is the host of the annual Arnold Classic.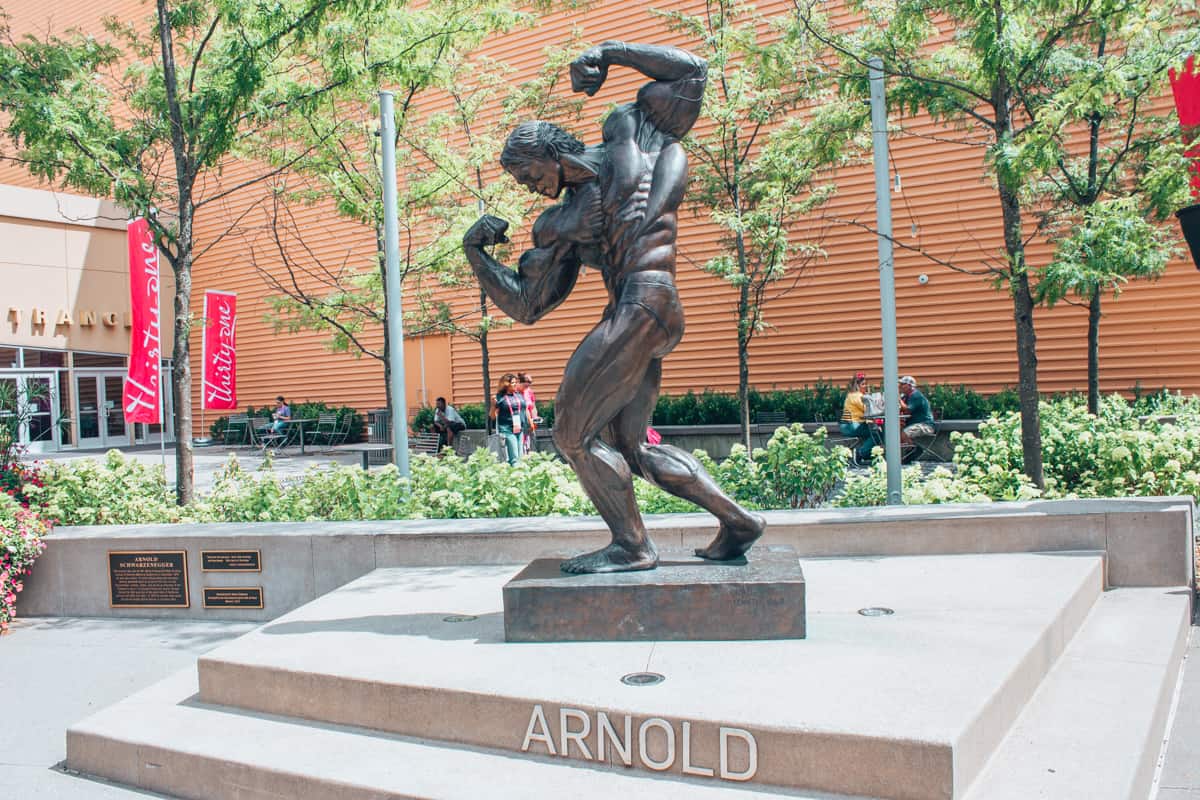 ---
Dinner at Service Bar
Service Bar is attached to Middle West Spirits Distillery and is led by Chef Barua who is inspired by Bangladeshi roots and a midwestern upbringing which gives his food an incredibly unique spin. The Service Bar offers a vegetarian menu upon request. Everything on this menu can be made vegan but the servers are happy to go into detail with what they believe are the best vegan items.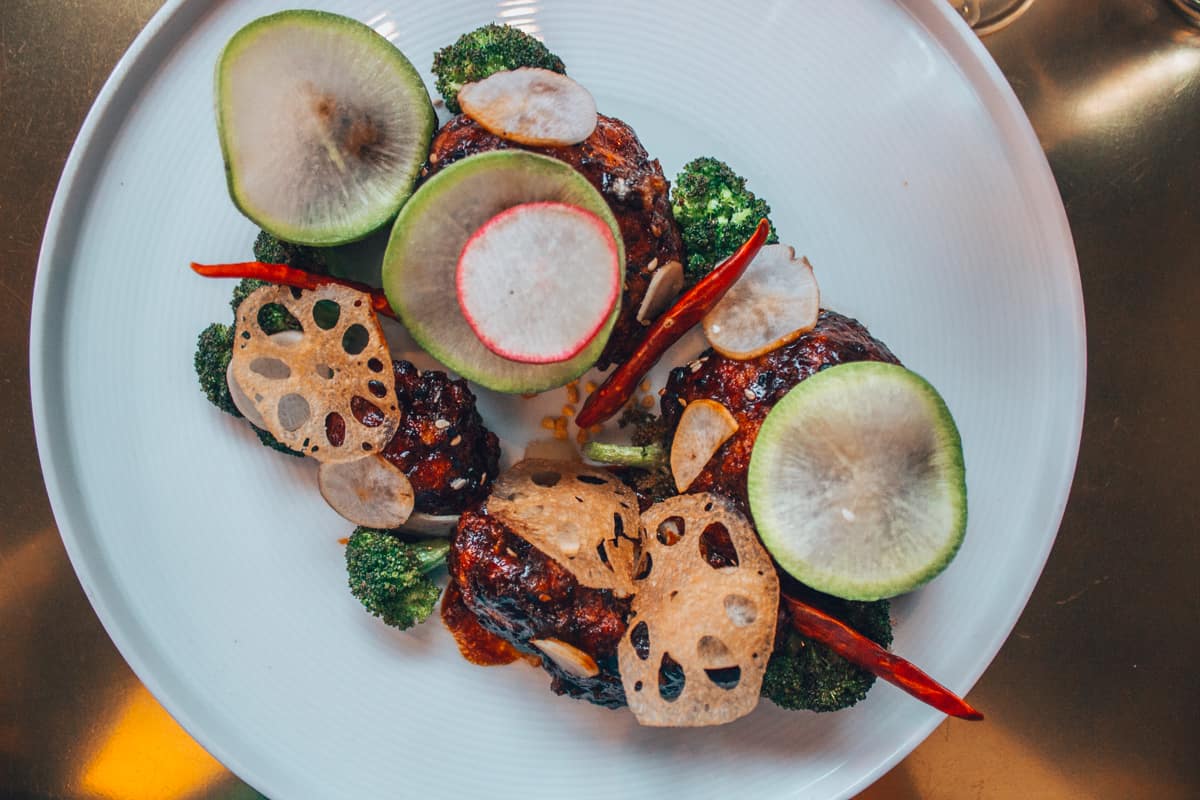 ---
Getting Around Columbus
There are not a ton of public transportation options in Columbus but there are still plenty of ways to get around Columbus.
By Foot
I found Columbus to be an extremely walkable city. Honestly, if it hadn't been so hot, I could have walked just about everywhere, but I also really like exploring on foot. I definitely suggest walking around the different neighborhoods and even to and from different neighborhoods. This is definitely a city that you can get away with exploring on foot, bike and the occasional Uber.
By Bus
There is a public bus system in Columbus called COTA. A one-way ride costs $2.00, but you can buy passes including 1-da7, 7-day, and 31-day passes.
By Bike
CoGo bike share has 600+ bikes at 70+ stations that are available to rent 24 hours a day, 7 days a week, 365 days a year. You can get a day pass, a 3-day pass, or an annual membership.
FreeRide
FreeRide is a micro-transportation company that serves the Downtown area of Columbus, Ohio. FreeRide offers a unique and fun experience for FREE!
By Car
Whether you're driving to Columbus or renting a car, Columbus is an easy city to navigate despite being a rather large city!
By Uber or Lyft
Uber and Lyft are also definitely options in Columbus.
---
Where to Stay in Columbus
There are plenty of great areas and accommodation so deciding where to stay in Columbus can be a challenge. Here are a few places to start depending on your budget!
BUDGET
Wayfaring Buckeye Hostel
This hostel is located in the energetic University District in what is called the SOHUD neighborhood about 3-4 miles North of Downtown. Though the hostel is located on a quieter residential street, it is mere blocks away from dining, nightlife, and shopping.
See Reviews Here | Book Here (free cancellation!)
MID-RANGE
Hawthorne Park B&B
Hawthorne Park Bed and Breakfast is a wonderful alternative to a hotel. Located just three miles from downtown Columbus and amenities include free gated parking, free wifi, home-cooked breakfast each morning and free passes to the nearby YMCA.
See Reviews Here | Book Here (free cancellation!)
LUXURY
Hotel LeVeque
This boutique hotel nestled in downtown Columbus is where I stayed during my stay. Given that I normally stay in more local and budget-friendly spots, I likely wouldn't have chosen this hotel on my own. However, I really loved it. The location and service were great. But, what I really loved was the aesthetic. Everything is celestial-themed and it is located in the historic LeVeque Tower.
See Reviews Here | Book Here (free cancellation!)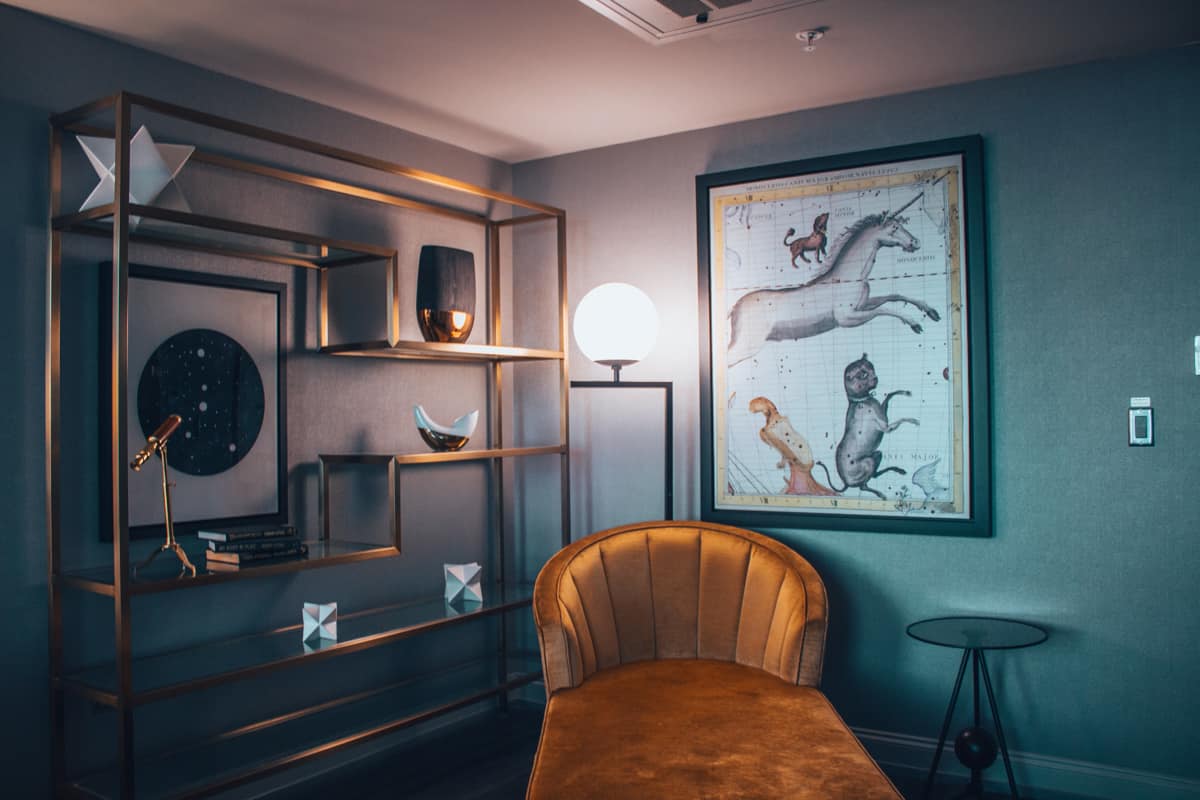 ---
↓↓↓ PIN IT ↓↓↓
***This trip was possible in collaboration with Experience Columbus. All of my flights, accommodation, activities, and food were covered by Experience Columbus. Despite who may have footed the bill, all the opinions here are my own and I would never recommend something I didn't fully believe in and try myself.***