This post may contain affiliate links, meaning if you book or buy something through one of these links, I may earn a small commission (at no extra cost to you!). Please see my disclosure.
There's nothing I love more than going on a trip and knowing something was free. And, no, I'm not talking about someone gave me something for free in exchange for me writing about it. That's not free – that's work, my friends. I'm talking about truly free travel. Whether I accrued enough points for that Southwest pass (still working hard for that companion pass though!) or a free stay at an Airbnb through referral credits. These are super exciting for me. I'm rewarded for spending money I would have had to spend anyway. What better way to condition people to spend money – more money.
While I love getting the little odd thing here or there for free, I want more. I want to plan an entire free vacation – like a major bucket list item. But, the whole travel hacking thing seemed so difficult for me and anytime someone uses the phrase points and miles in a sentence, I immediately feel like a toddler.
As I attempt to get past the financial spontaneity and irresponsibleness of my 20s, I am looking forward to taking advantage of some serious free travel in my future. I already have several excellent travel credit cards, but I know with the right tools, resources, planning, and financial responsibility, there's a whole world at my feet – literally.
So, what better way to obtain free travel than through a free travel resource, amiright?
This post was sponsored by Travel Freely. All opinions are my own.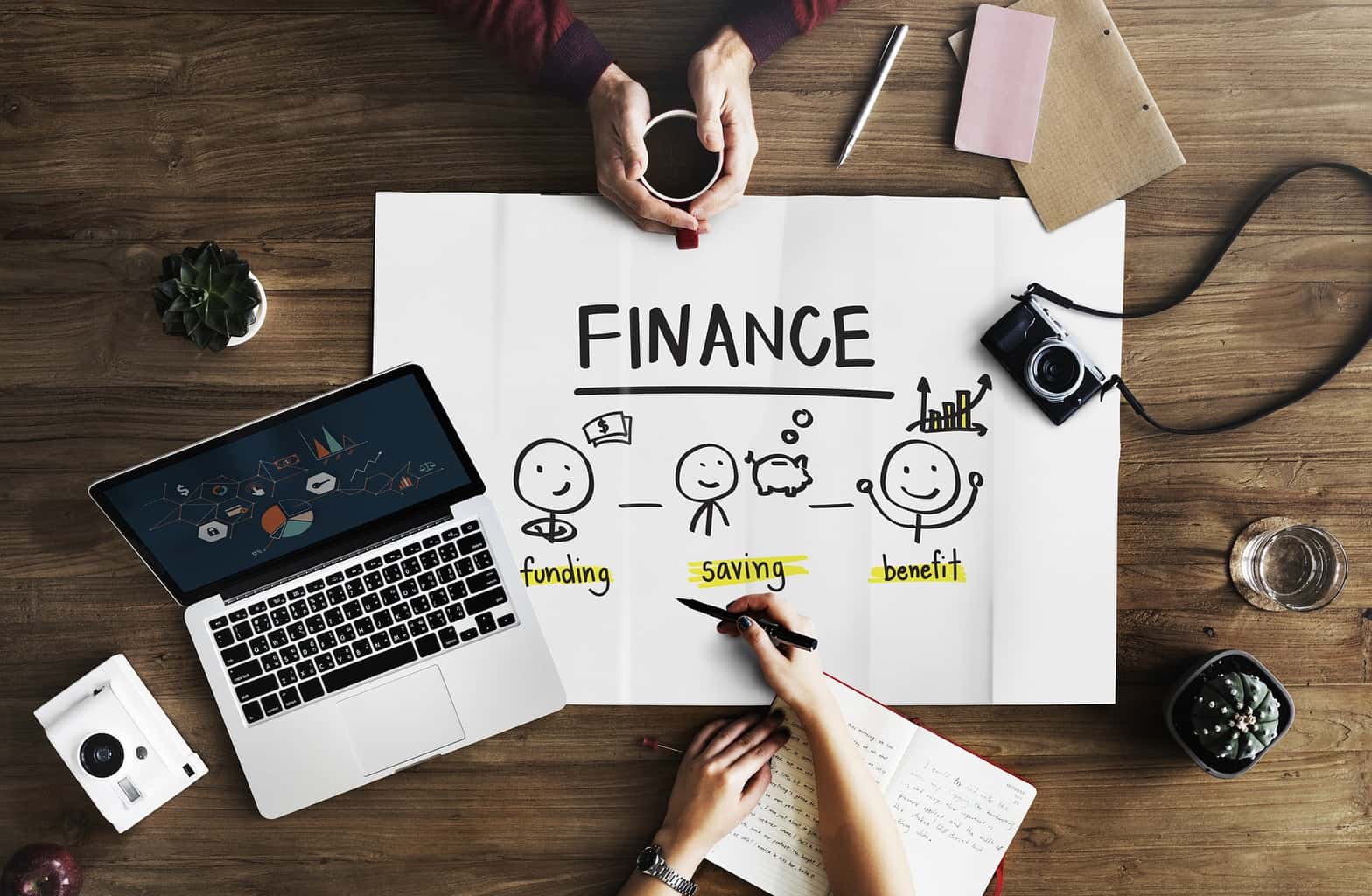 Travel Freely – A Free Travel Resource for Free
I feel like the whole points and miles conversation has been going on for a while, right? But, let's make it super simple and tell you what this can mean for you. If done correctly and responsibly – this can literally lead to free travel. Simple as that. And, often, you can start raking in the benefits pretty quickly.
I'm talking like three months after opening a credit card, you can say "Au revoir" to family and friends and be in France. That's exactly what Zac, the founder of Travel Freely, did. His first free travel experience was proposing to his wife in France which he was able to do by booking two round-trip free flight tickets to France with a credit card sign-up bonus.
How to Get Free Flights and Other Free Travel
Sounds pretty spectacular, right? I feel the same way. If done the right way, this makes travel accessible to people who may have never thought they'd leave that one-horse town in their lifetime.
Which of these pictures is more enticing?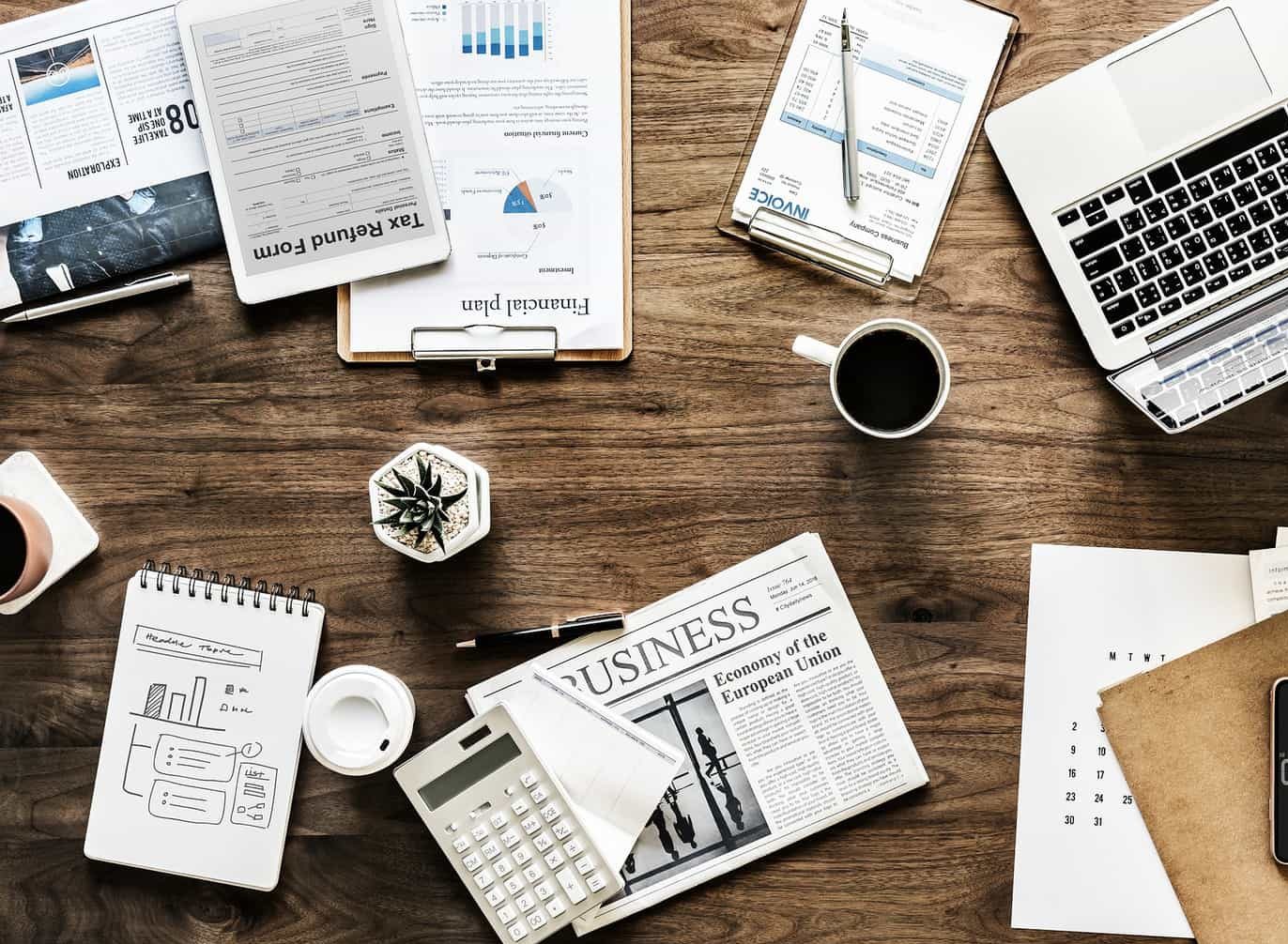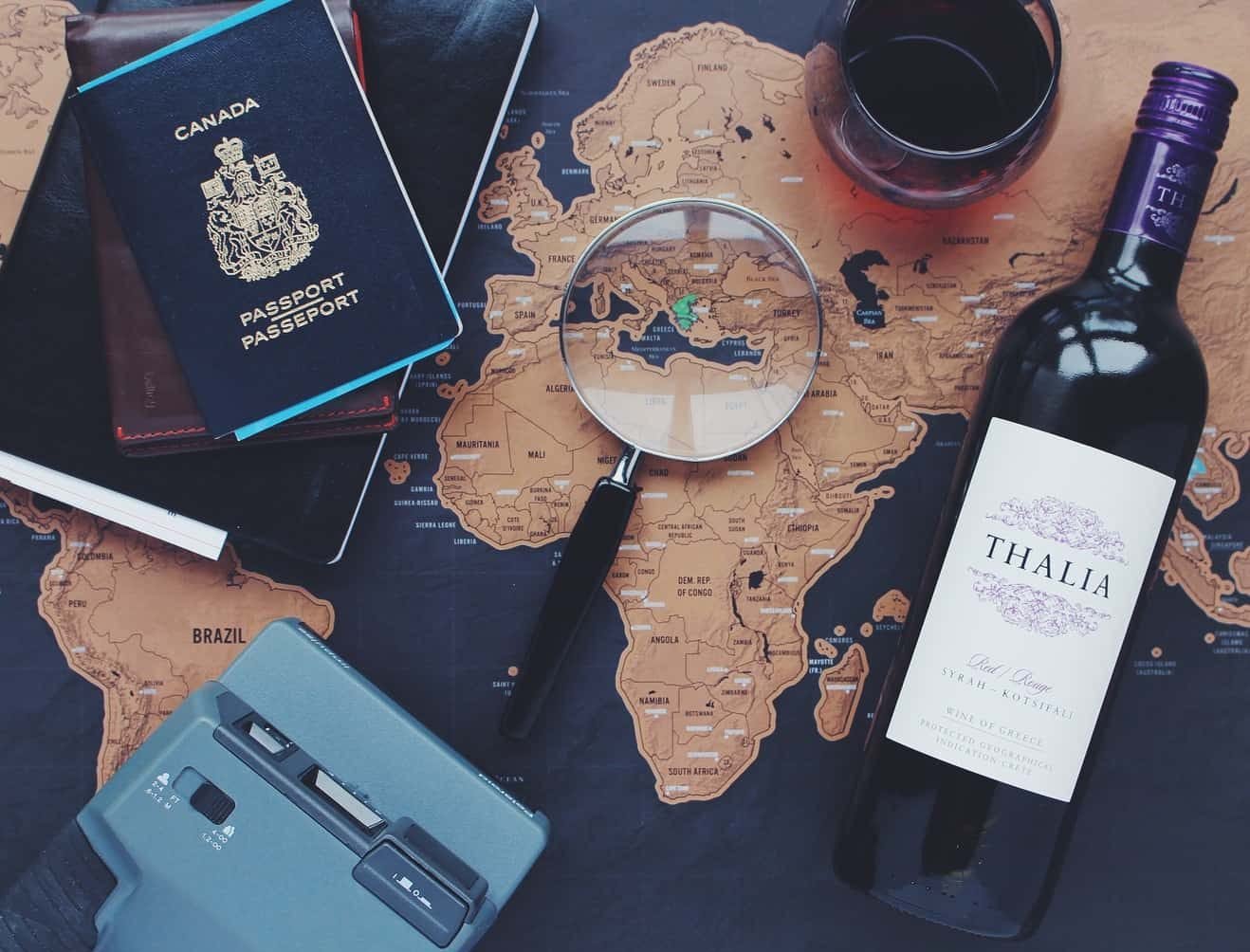 A Beginner's Guide to Free Travel
Sign-up Bonuses
Sign-up bonuses are probably the easiest way to earn a large number of points in a short amount of time. The payoff is huge and quick.
What is a sign-up bonus?
A sign-up bonus is when a bank, or credit card, offers a special bonus when you open an account and spend a certain amount of money in the first few months (usually three months) of opening the account. These bonuses range and quite a bit so if you do your homework right, you'll maximize on the best ones. Just as the bonuses range so do the spending limits though.
If I'm having to spend a certain amount of money so quickly, how is this free travel?
Here is the most important takeaway from this: most of the minimum spending requirements can be met with your regular monthly spending. No matter how tempting it may be, do not go out and buy a brand new TV, AirPods, and a three-piece suit, or one trip to Target depending on who you are.
Nope. You don't need to go into debt to enjoy these free travel perks. It wouldn't really be free travel then, would it?
Put all your regular spending – and only your regular spending – on your credit card and pay it off (using the cash you would have used to pay for those things anyway) at the end of each month. In three months, you should easily hit your spending requirements.
I'm not just talking about grocery store trips and gas either. Anything that will let you pay with a major credit card, do it. Used to be you could only pay rent in a check, but I can now pay mine online with a credit card if I want. That's already $1200 right there in one month (yikes, Nashville rent sucks). I may or may not have already hit my requirement depending on the card. Then, I take that $1200 I would have paid via my debit card and pay off the credit card.
Except now – I'm booking a free vacation to ironically get away from the place I pay $40 a night to not be at for half the month.
But, isn't it bad to keep opening accounts for the sign-up bonuses?
No. I think there have been some misconceptions about credit cards and credit scores for a long time. There are definitely things you don't want to do (open accounts and then close them), have a high debt to credit ratio, reckless spending, and so on. But, overall, having multiple credit cards will not harm you as long as you're responsible.
Is a card useless after utilizing the sign-up bonus?
Definitely not. While the large and quick number of points does come with the sign-up bonus, it is still extremely useful and efficient to keep using the card for normal everyday purchases as long as you pay it off every month and keep healthy spending habits.
While not as quickly, these points accrue for more free travel. A good travel rewards credit card gives you more points for travel purchases so while you're accruing airline miles (which don't translate to free travel as quickly), you're also adding up points on your credit card for more expedited free travel. And, you're still only spending what you normally would.
Is it always 100% free?
No. Some credit cards do have annual fees but the payoff is usually worth the fee – less than $100 most of the time.
The money hacks don't have to stop once you're traveling though. Here are some tips on how to make money traveling!
---
Want to Get Started on Your Journey to Free Travel?
I seriously suggest checking out Travel Freely and, yes, it continues the theme – it is free.
How is this service free?
After you sign up and see how intricate the service is, you're going to be wondering – how the hell is this free? What's the catch? There's always a catch, right?
There's not really. The service is free and I have to admit (I'm always skeptical when I'm asked to try out things), it's a pretty damn good resource. The team at Travel Freely are transparent in the fact that they do make their money via credit card sign-up referrals. So, if you get value from this free resource and decide to start your journey towards free travel, show your appreciation by using their sign up links for the credit cards. It comes at no extra charge (we're on a thematic roll here) to you. Zac and the rest of the Travel Freely team always share the best offers for YOU no matter whether or not they earn a commission.
What is included with Travel Freely?
A Step-by-Step Get Started Guide. This is customized based on your experience level with travel hacking and if you qualify for business cards. You can also customize it to show authorized users on your accounts.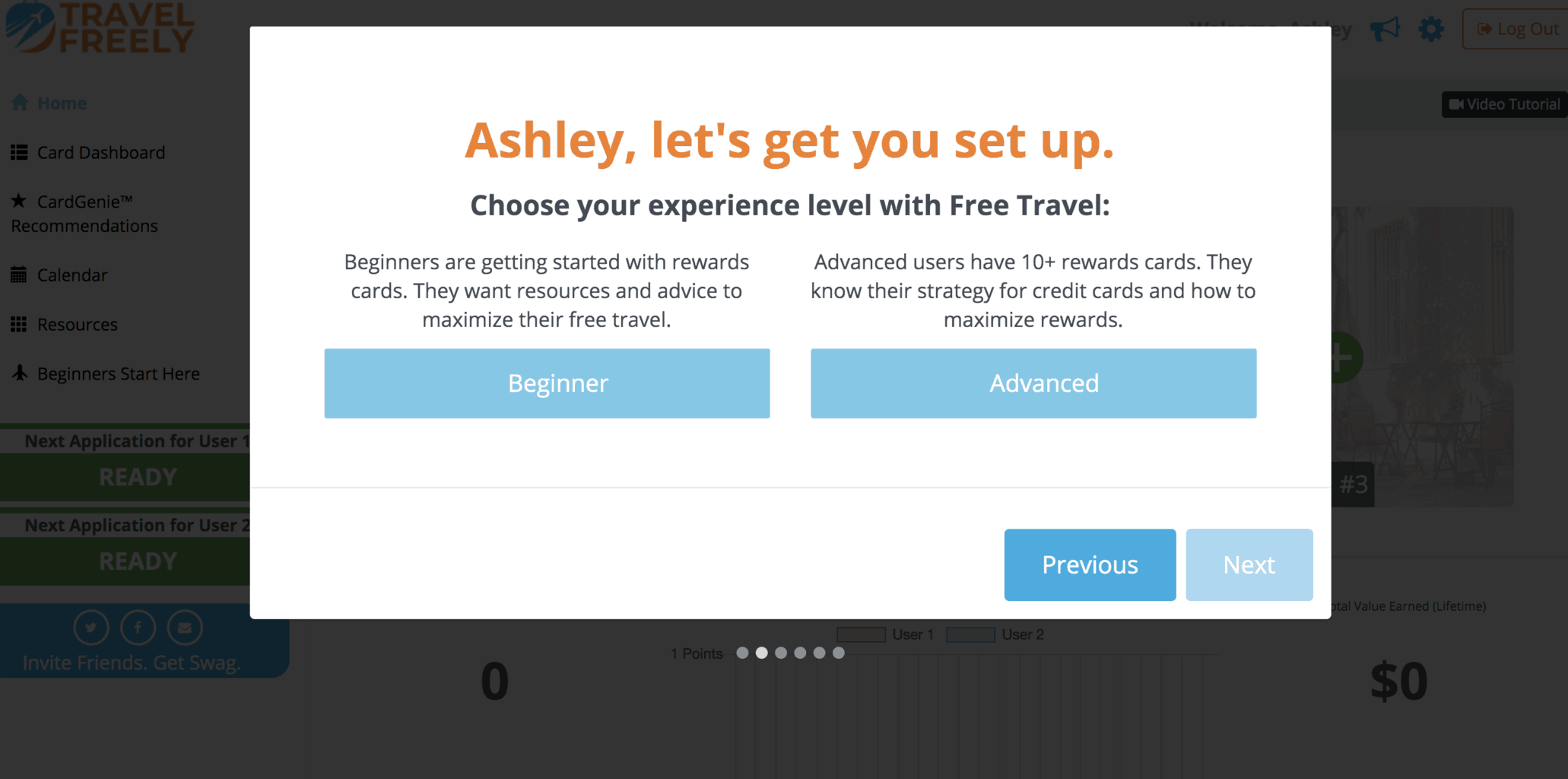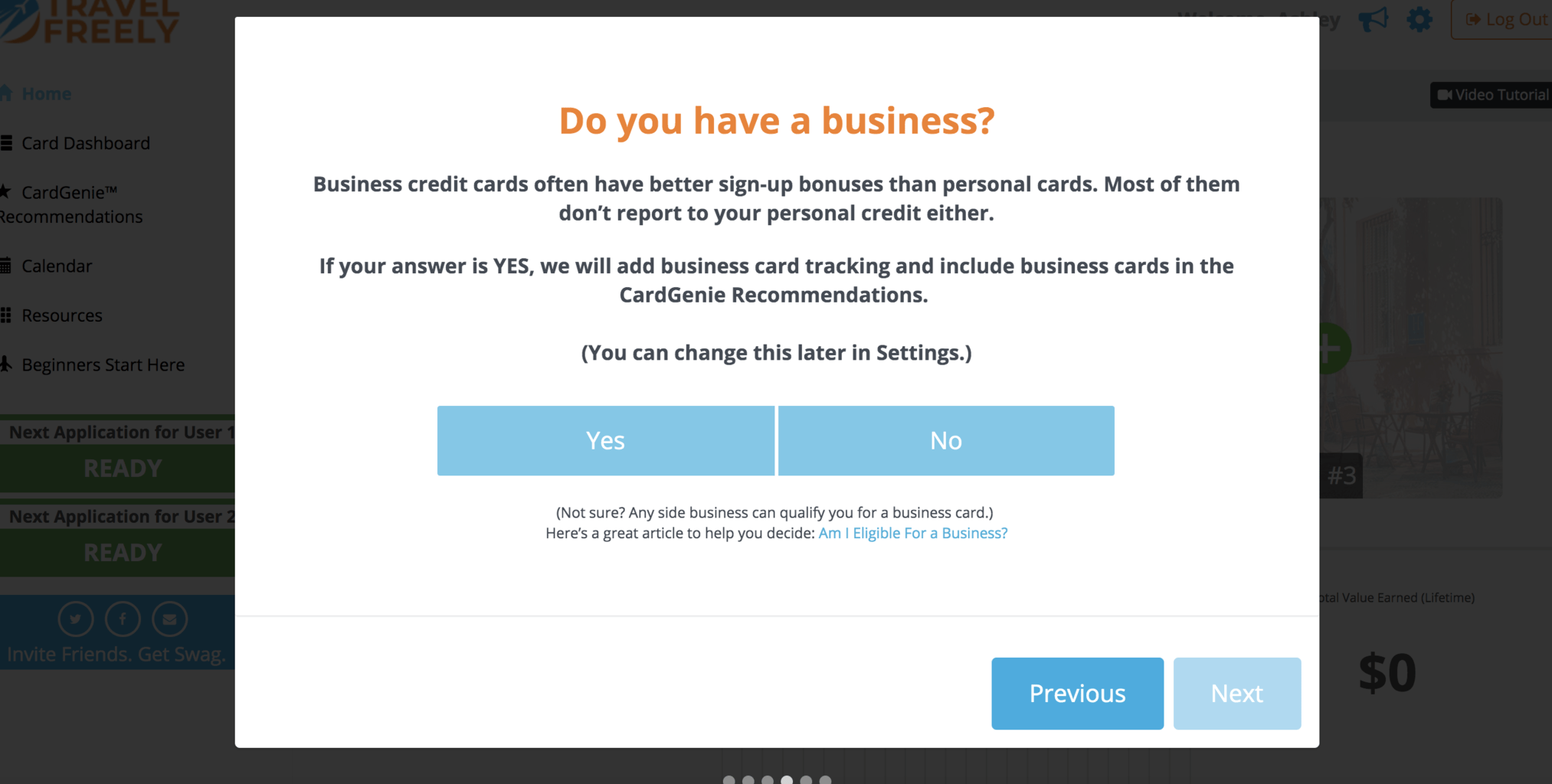 Personalized Credit Card Recommendations

The CardGenie is fantastic because Travel Freely ranks the best offers, updates them daily, and filters out ineligible cards based on YOUR card profile. This is a fantastic way to reduce all the crazy marketing promos and ads and find cards that ACTUALLY work for you.

A Card Dashboard to Keep Track of all Your Open Accounts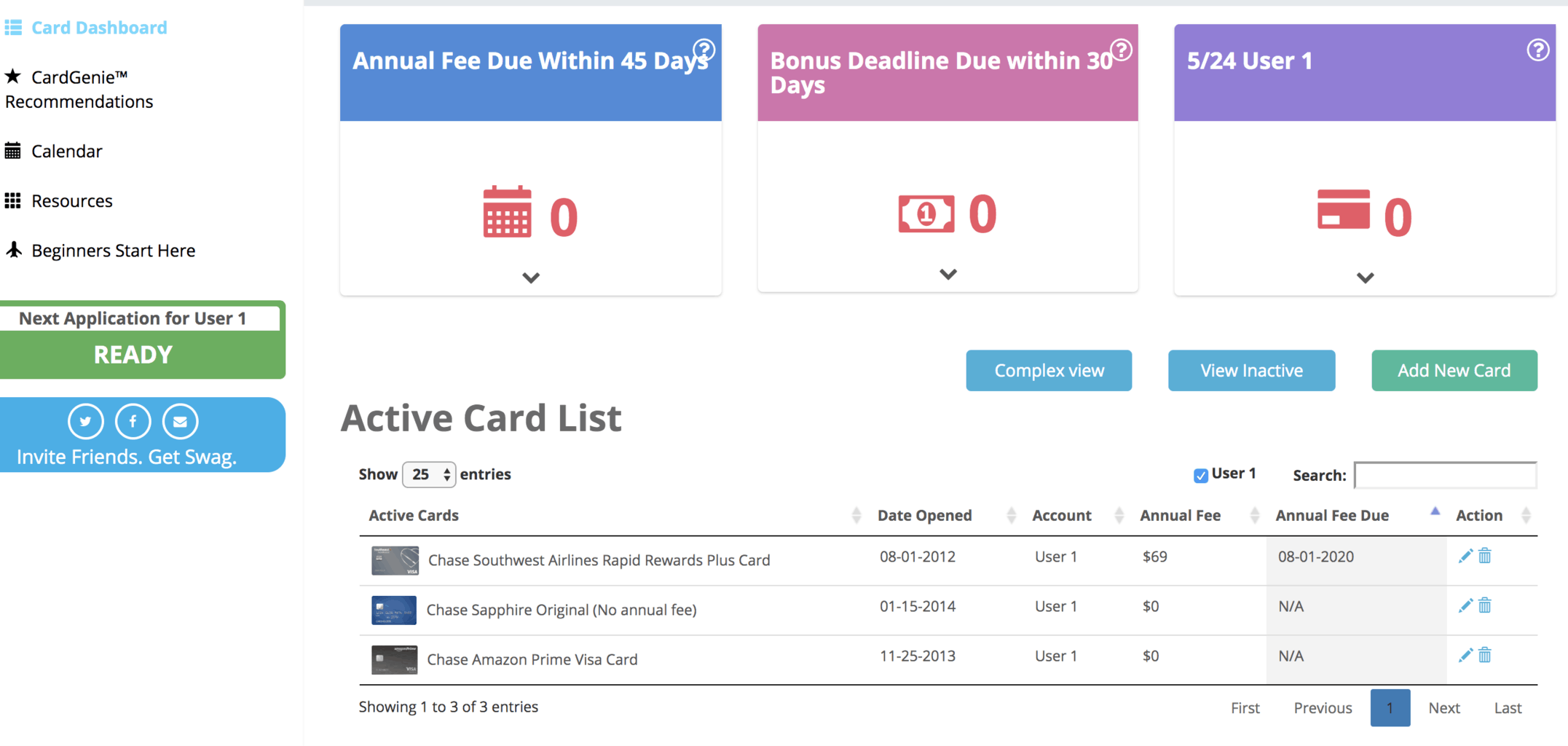 Automated e-mail reminders for your annual fees
Automated e-mail reminders of your sign-up bonus deadlines
What Do I Love about Travel Freely?
Often when I think about travel hacking my way to free travel, I get overwhelmed. I literally didn't understand a lot of it and so I never did it. Travel Freely makes it so incredibly simple and let's get real, I probably would have never signed up for something I had to pay for. So, what do I love?
How organized they make the whole concept (my #1 struggle with this)
How motivated it makes me want to keep my credit and finances healthy
The drop it and forget it mentality. I can enter my card info and then get reminded about anything important.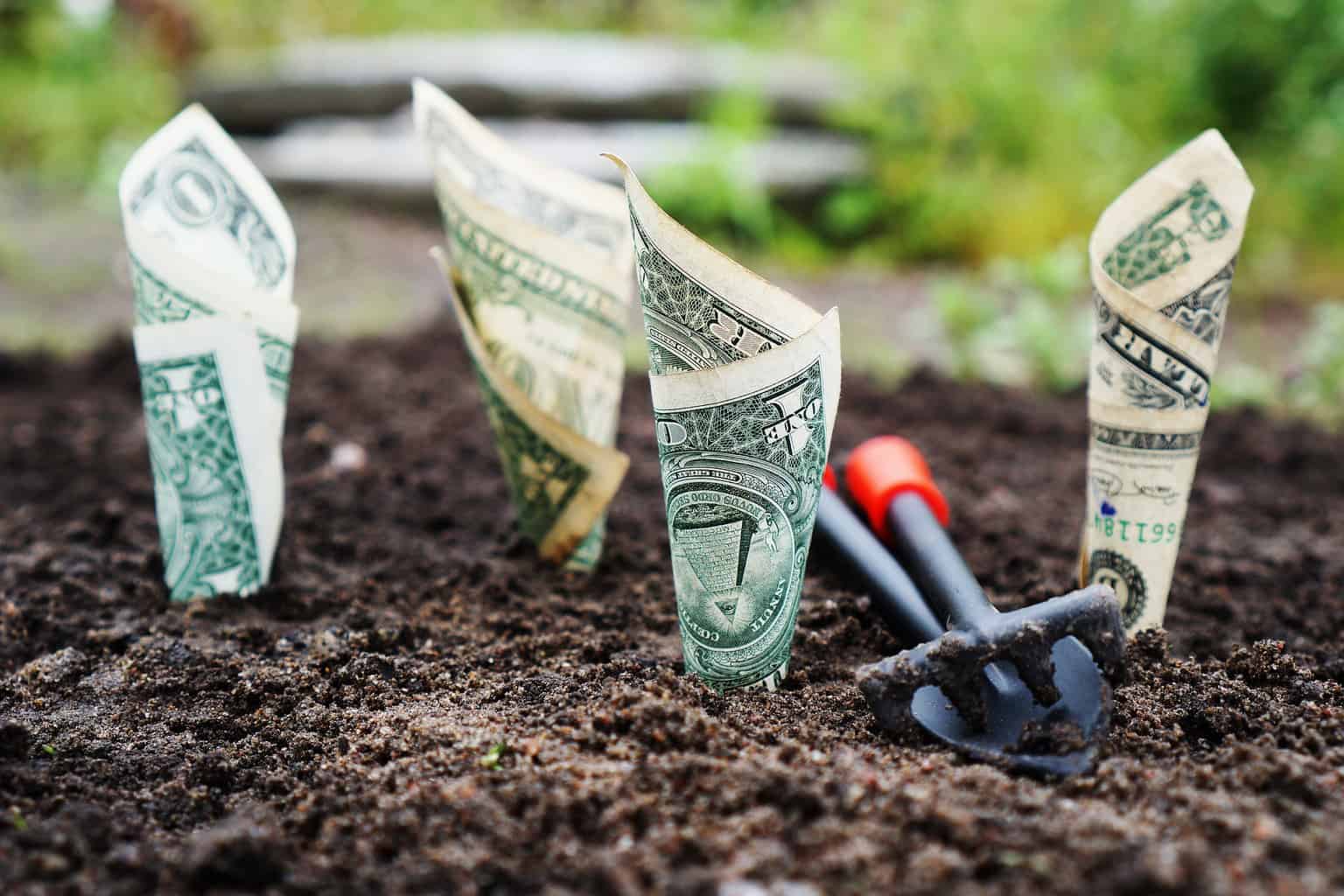 Overview of Travel Freely – A One-Stop Shop to Free Travel
After checking out Travel Freely and using it for a little while, I'm definitely a huge fan. There's really no harm in just trying it since it is free – no catches or gimmicks. No credit card required.
So, why don't you give it a go? Sign up for Travel Freely now and come back later and tell me exactly where you're first free travel experience took you!
---
↓↓↓ PIN FOR LATER ↓↓↓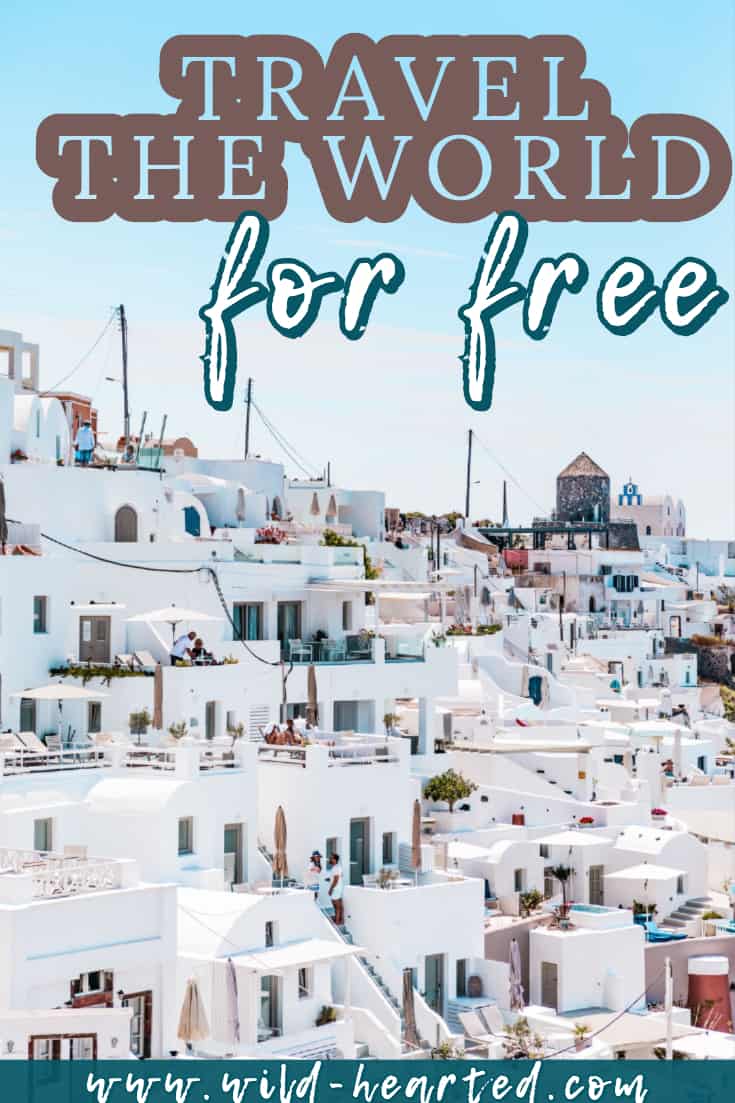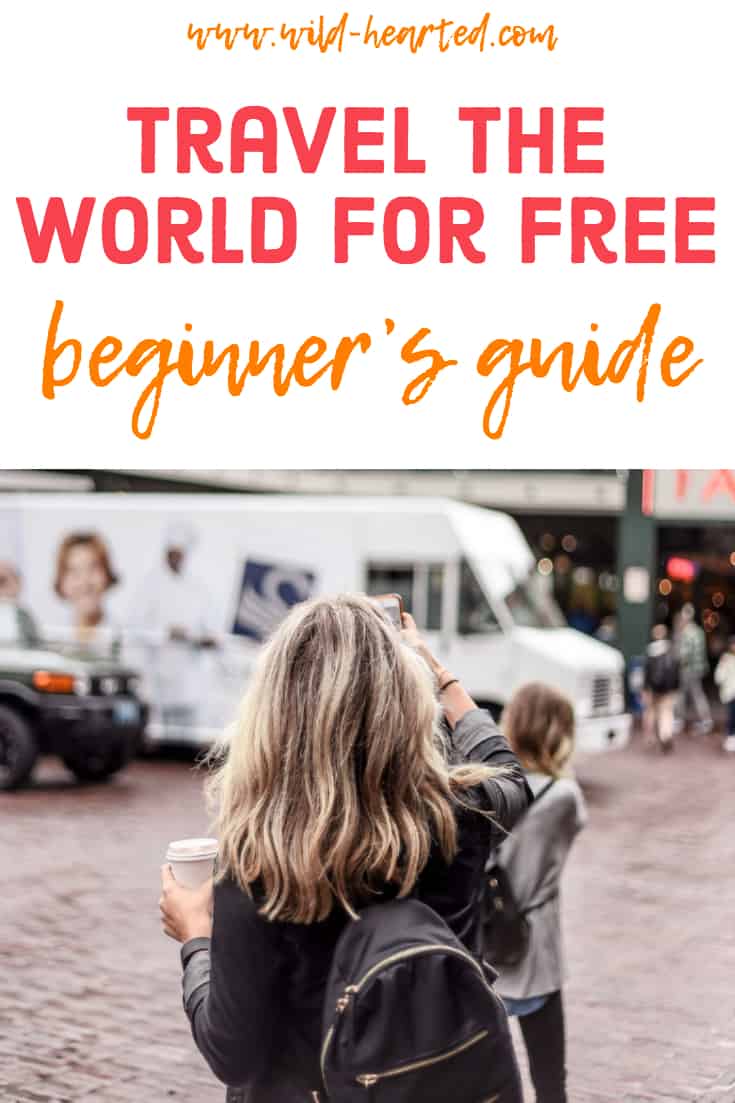 ***This post was sponsored and possible in collaboration with Travel Freely. Despite who may have footed the bill, all the opinions here are my own and I would never recommend something I didn't fully believe in and try myself.***
Latest posts by Ashley Hubbard
(see all)