This post may contain affiliate links, meaning if you book or buy something through one of these links, I may earn a small commission (at no extra cost to you!). Please see my disclosure.
From the outdoor adventures of the Great Smoky Mountains National Park to the unique attractions in downtown Gatlinburg the number of things to do in Gatlinburg TN is astounding and incredibly diverse.
Walk across the longest pedestrian bridge in North America, taste test moonshine at Ole Smoky, and go whitewater rafting all in the same weekend. Or day, if you're feeling ambitious.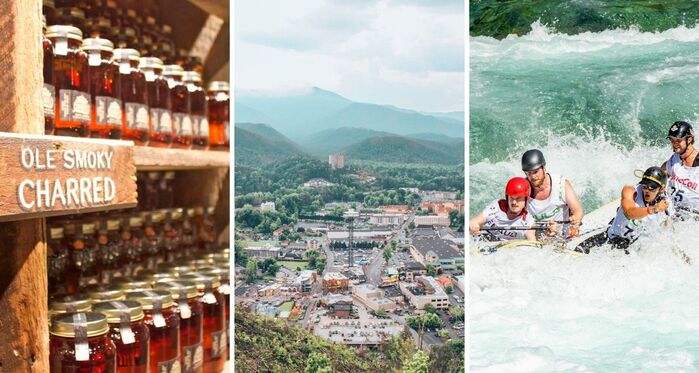 Gatlinburg is a great location for a romantic getaway, a group of friends, and families with small kids. Or all three, but we're not sure how that would work.
Things to Do in Gatlinburg TN – Tourist Attractions in Gatlinburg
There are plenty of things to do that are not "touristy" but if that's your thing, Gatlinburg's got it. There's everything from an aerial tramway to a see-through bridge, there are plenty of activities for kids and kid-like adults.
1. Gatlinburg SkyLift Park
Take the tram to the top of the overlook with views of the Smoky Mountains. You can explore the observation deck to take in views or walk across the Gatlinburg SkyBridge.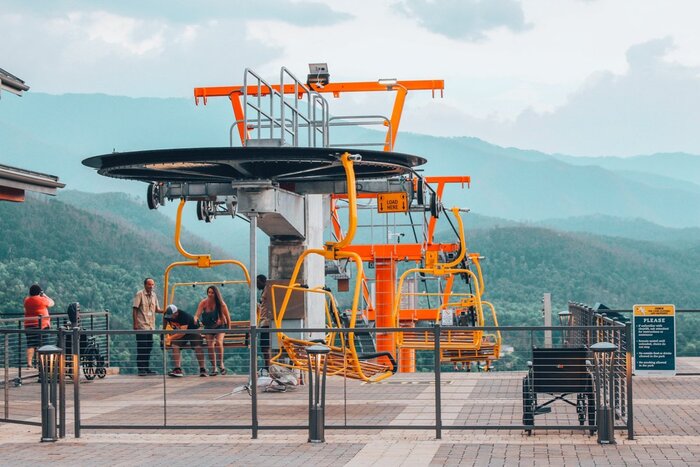 2. Pedestrian Bridge
Want to walk across the top of Gatlinburg? It's 680 feet across and you can look 140 feet down through the glass floor halfway through.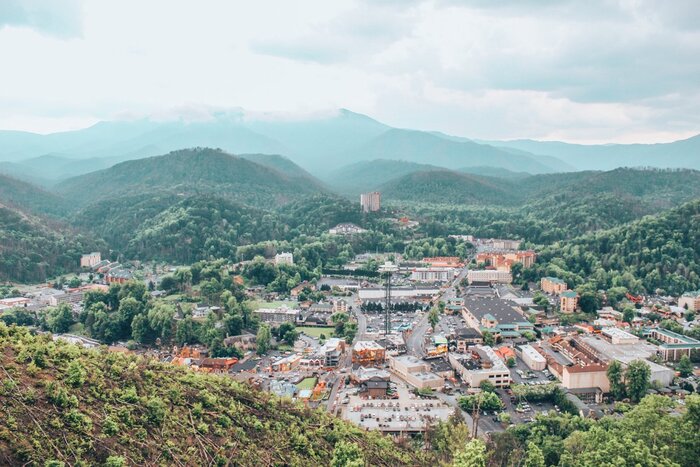 3. Ober Gatlinburg
Ober Gatlinburg is an amusement park with ice skating, skiing, and more. Did someone say snow tubing?!
4. Gatlinburg Space Needle
The Gatlinburg Space Needle is a 407 feet tall observation tower. The tower has an outdoor observation level that provides a 360-degree view of the Great Smoky Mountains and the city of Gatlinburg.
5. Ripley's Believe It or Not!
Museum with kitschy oddities on display, including shrunken human heads & rare animal skeletons.
6. Gatlinburg Aerial Tramway
Enjoy spectacular views year-round from aboard 120-passenger Aerial Tramway. Departs regularly from downtown Gatlinburg to Ober Gatlinburg Ski Area and Amusement Park.
Things to Do in Gatlinburg TN – Unusual and Unique Things to Do
We like weird things so much, we even created a second site all about it. But if you want the quick and easy list of the most bizarre things to do in Gatlinburg, welcome!
7. Ripley's Haunted Adventure
Ripley's Haunted Adventure takes haunted houses to the next level. Live actors lurk behind every corner of this creepy renovated mansion, just waiting to "welcome" you to their home.
8. Guinness World Record Adventures
The attraction with displays about sports, science & architecture records & interactive challenges.
9. Amazing Mirror Maze
10. Headcase Escape Adventures
Seems escape rooms are all the rage everywhere you go these days, Gatlinburg included!
11. Treasure Quest Golf
Something else you won't find a shortage of is a good round of hillbilly golf.
12. Christ in the Smokies
While putt-putt golf, ziplining, and escape rooms may be found in many places, this is a unique one! Religious attraction featuring life-size recreations of Biblical events & a tranquil garden area.
13. World of Illusions
14. The Captured Escape Experience
15. Outdoor Gravity Park
At Outdoor Gravity Park, you'll zorb down a 1,000 ft. hill for an incredible ride you'll never forget.
16. Mysterious Mansion
Victorian-style haunted house featuring year-round self-guided tours & spooky surprises.
17. Gatlin's Mini Golf
18. Amazing Gatlinburg Race
If you've ever found yourself laying on the couch binge-watching The Amazing Race, here's your chance to step up and play, but without the cameras in your face
19. Earthquake the Ride
20. Ripley's Super Funzone
An epic arcade.
21. Ripley's Davy Crockett Mini-Golf
22. Hillbilly Golf
18. Amazing Gatlinburg Race
If you've ever found yourself laying on the couch binge-watching The Amazing Race, here's your chance to step up and play, but without the cameras in your face
19. Earthquake the Ride
20. Ripley's Super Funzone
An epic arcade.
21. Ripley's Davy Crockett Mini-Golf
22. Hillbilly Golf
Things to Do in Gatlinburg TN – Outdoor Activities & Hikes
The reason I really love Gatlinburg – is the proximity to nature. I get a little upset when people go here and only stay in town.
You're literally on the front steps of one of the best national parks (and the most visited and it's free!). Make sure to take advantage of that and enjoy all of the amazing outdoor things to do in Gatlinburg.
23. Great Smoky Mountains National Park
Great Smoky Mountains National Park sits on the border between North Carolina and Tennessee. The sprawling landscape includes incredible lush forests and an abundance of wildflowers that bloom year-round.
Streams, rivers, and waterfalls appear along hiking routes that include a segment of the Appalachian Trail. As someone who regularly visits the Smoky Mountains, I still haven't explored all the vastness that there is here.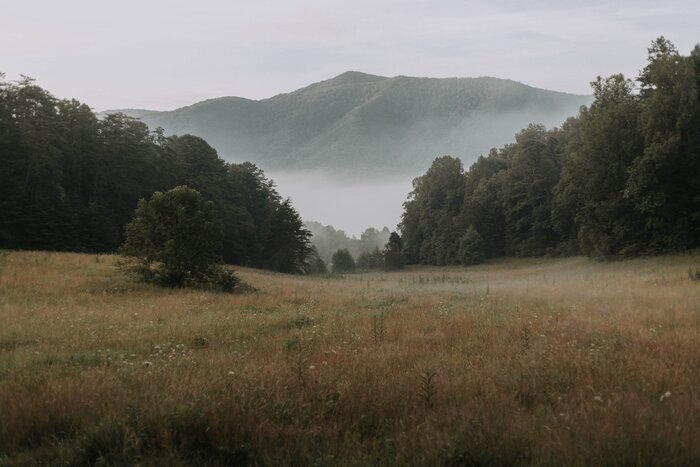 24. Rafting in the Smokies
Veteran outpost offering guided white-water rafting & float tours, plus zip lining & a ropes course.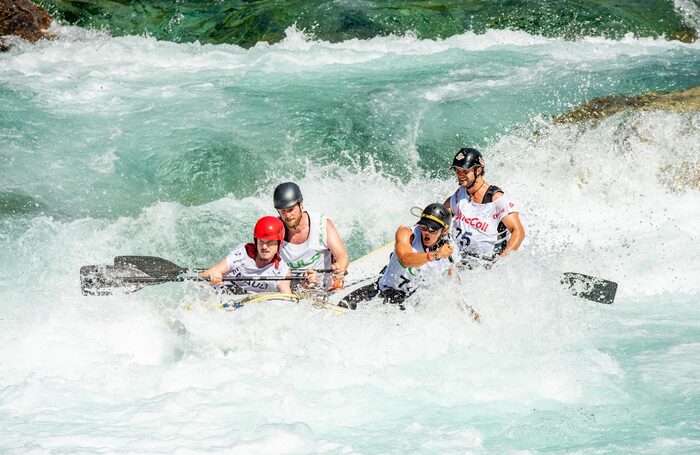 25. Smoky Mountain Outdoors
Rafting & kayak excursions on the Pigeon River during the summer.
26. Gatlinburg Golf Course
This golf course features hilly greens, a clubhouse & a picturesque mountain setting.
27. Rainbow Falls
The Rainbow Falls Trail is an American hiking trail in the Great Smoky Mountains National Park. The trail ascends Mount Le Conte, the tallest mountain east of the Mississippi River, and passes Rainbow Falls before absorbing the Alum Cave Trail and terminating near the LeConte Lodge.
28. Mt. LeConte
Mount Le Conte is a mountain in Tennessee located in the Great Smoky Mountains National Park. At 6,593 ft it is the third highest peak in the national park, behind Clingmans Dome and Mount Guyot. It is also the highest peak that is completely within Tennessee. You can hike via the Alum Cave Trail which is roughly a 10.5 in and out hike.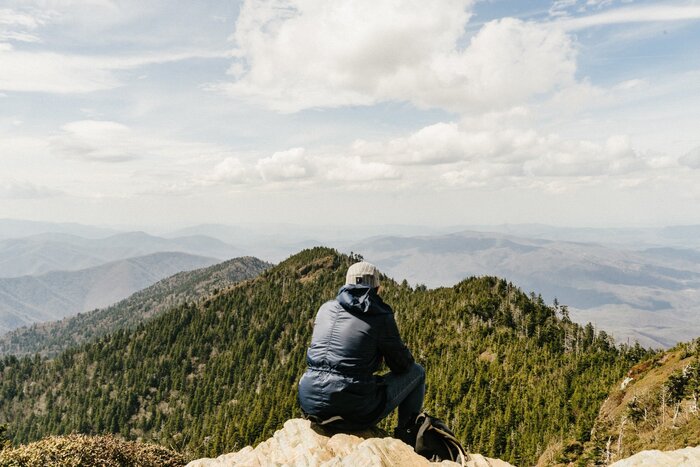 29. Grotto Falls
A 3-mile trail runs through the forest & behind this 25-foot waterfall in the Great Smoky Mountains.
30. Chimney Tops
Chimney Tops Trail is a 3.6-mile heavily trafficked out and back trail located near Gatlinburg, Tennessee that features a river and is rated as difficult.
31. Roaring Fork Motor Trail
The 5.5-mile-long, one-way, loop road is a favorite side trip for many people who frequently visit the Smokies. It offers rushing mountain streams, glimpses of old-growth forest, and a number of well-preserved log cabins, grist mills, and other historic buildings.
Please note that the road is closed in winter. This is located right off the main road in Gatlinburg.
32. Cades Cove
The Cades Cove Loop winds for 11 miles through the Great Smoky Mountains National Park, a picturesque drive with a backdrop of the mountain peaks. When traveling the scenic loop road, plan to get out and visit the restored buildings that include three churches, log homes, cantilevered barns, and a working mill.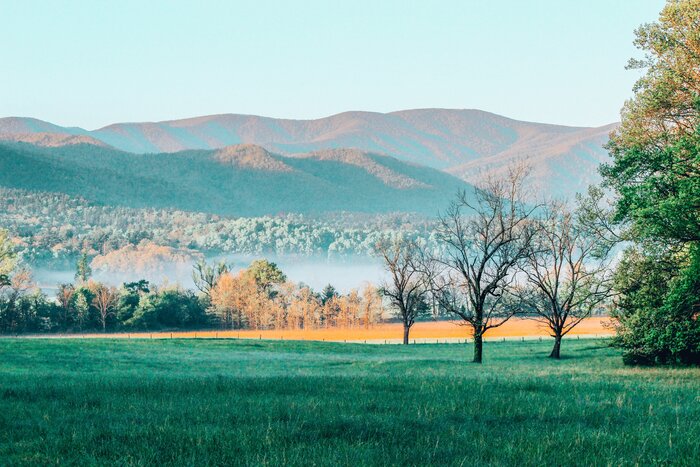 I highly suggest visiting at sunrise for the best chance of seeing wildlife as well as the best place to see black bears in the smoky mountains.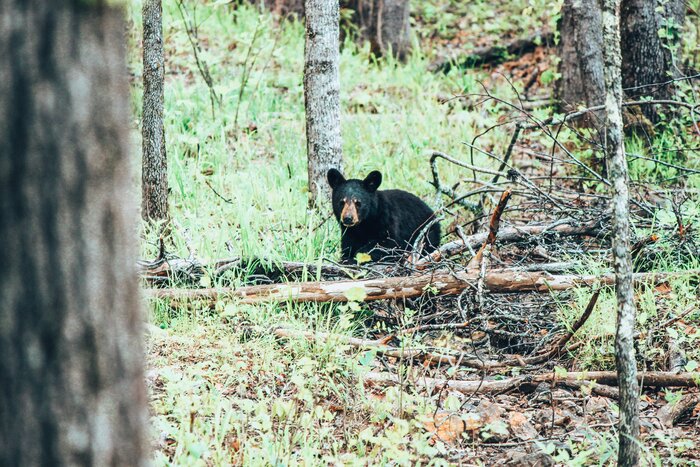 33. Gatlinburg Trail
The trail travels 1.9 miles one-way from the Sugarlands Visitor Center to the outskirts of the city of Gatlinburg, TN. It is relatively flat and runs through the forest alongside the West Prong of the Little Pigeon River.
The trail offers beautiful views of the river, which at one point is crossed by a pedestrian footbridge.
34. Synchronous Fireflies
Synchronous fireflies (Photinus carolinus) are one of at least 19 species of fireflies that live in the Great Smoky Mountains National Park. They are the only species in America that can synchronize their flashing light patterns and this only happens one time a year – usually a two-week window – so this is truly a once-in-a-lifetime experience.
Here's everything you need to know about seeing the fireflies.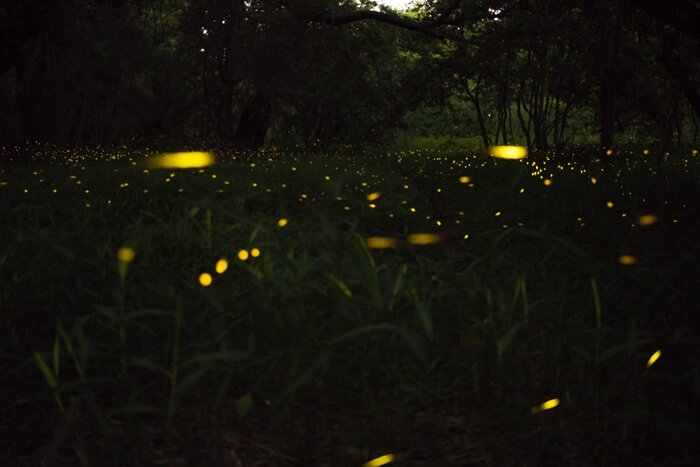 Things to Do in Gatlinburg TN – Museums in Gatlinburg
35. Pinball Museum
The largest collection of pinballs and retro games in the Smokies.
36. Hollywood Star Cars Museum
Automobile archive featuring famous film & TV cars including the General Lee & 1966 Batmobile.
37. Salt & Pepper Shaker Museum
Quirky museum featuring salt & pepper shakers from various eras made from a range of materials.
38. Cooter's Place in the Smokies
Museum of the "Dukes of Hazzard" TV show with indoor go-kart & mini-golf, run by actor Ben Jones.
Things to Do in Gatlinburg TN – Food & Drink
39. Ole Red Gatlinburg
Ole Red Gatlinburg is a restaurant, live music venue, and retail space in Gatlinburg, Tennessee inspired by Blake Shelton's chart-topping hit, "Ol' Red."
They have several vegan options and there's also one in Nashville.
40. Wild Plum Tea Room
An old-world-style teahouse serving tea, sandwiches & muffins in a rustic mountain setting.
41. Coffee & Company
Quaint coffee shop offering traditional beverages along with pastries & a variety of gifts for sale.
42. The Melting Pot
If you're looking for something a bit fancier in Gatlinburg, The Melting Pot now has a vegan menu including vegan cheese and vegan chocolate.
43. Mellow Mushroom
Funky, art-filled chain pizzeria featuring craft beer, calzones & creative stone-baked pizzas. They have amazing vegan options.
44. Ben & Jerry's
Make sure to grab some dessert from Ben & Jerry's – they have several vegan flavors!
45. Smoky Mountain Brewery
Smoky Mountain Brewery is a local establishment that is supposed to have some vegan options and, of course, their own brews.
46. Hunt down vegan candy
There's a lot of handmade candy – taffy especially – so taking some time to find some vegan candy may be worthwhile.
Things to Do in Gatlinburg TN – Distilleries & Breweries
Gatlinburg definitely does not have a shortage of distilleries, wineries, and breweries. You can walk up and down the strip and take all the free tastings and have plenty of alcohol, I promise.
47. Sugarlands Distilling Company
Rustic, industrial-chic moonshine maker offering indoor & outdoor tours, tastings & live music.
48. Ole Smoky Moonshine
Ole Smoky Tennessee Moonshine is a corn whiskey distillery in Gatlinburg, Tennessee. Their downtown Gatlinburg facility features two working copper stills.
Visitors are able to see the distilling process up close while learning about the history of moonshine production in the Smoky Mountains.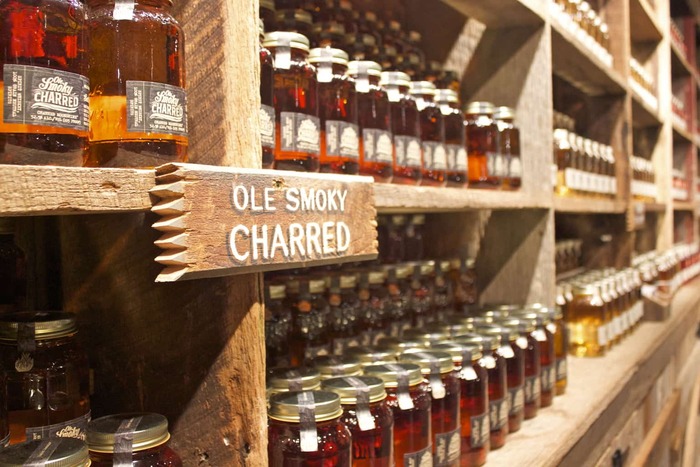 49. Tennessee Homemade Wines
Homemade wines from their Grandfather's recipes are made from the finest local ingredients in the town of Gatlinburg.
50. Doc Collier Moonshine Distillery
Old-fashioned country store featuring housemade liquor varieties & a tasting room.
51. Sugarland Cellars
Local winery featuring a convivial tasting bar, free tours & a store for regional souvenirs.
52. Tennessee Cider Company
If wine, moonshine, or beer aren't your thing, don't worry – there's cider too!
53. Bootleggers Homemade Wine
Wine homemade from a variety of fruits offered in a rustic, country-style space with tastings.
54. Gatlinburg Brewing Company
A locally-owned brewery, in the heart of Gatlinburg Tennessee, and the breathtaking Smoky mountains. Specializing in craft beer, brewed right on site.
55. Smoky Mountain Winery
Unique, prominent winery featuring a range of award-winning varietals, a tasting room & a gift shop.
56. Little Bear Winery
Little Bear Winery features favorites such as two berries wine which is the perfect blend of blueberry and blackberries as well as their rhubarb wine.
57. Gatlinburg Wine Trail
A brand new wine trail just opened in Gatlinburg. The Gatlinburg Wine Trail includes 4 different wineries where visitors can taste local wines for free!
Things to Do in Gatlinburg TN – Nightlife & Live Music
58. Blaine's Bar & Grill
Brick-walled, artifact-filled pub offering American chow, sports TV & a balcony with mountain views.
59. Puckers Sports Grill
No-frills sports bar known for drinks and karaoke.
Things to Do in Gatlinburg TN – Best Gatlinburg Tours
60. Ghost and Haunt Tours
Walking night tours of local attractions thought to be haunted, including a 19th-century cemetery.
61. Appalachian Ghost Walks
Lantern-led walking tours in Southwest Virginia and Eastern Tennessee operate daily and/or nightly throughout Southern Appalachia from the Great Smoky Mountains to the Southwest Virginia Highlands.
62. A Walk in the Woods
A Walk in the Woods has been around since 1998 and is known for their expertise in leave no trace ethics, botany, wildlife, geology, culture, and history of the Great Smoky Mountains.
They lead different walks, backpacking trips, and more.
63. Mystic Mountain Witch Tours
The majestic beauty of the Great Smoky Mountains, settled by the Scots-Irish and steeped in history, intrigue, and tales of witchcraft. From secret abodes hidden deep in the hills to the infamous Bell witch.
Things to Do in Gatlinburg TN – Amusement Parks & Thrill Attractions
64. Gatlinburg Mountain Coaster
Roller coaster curves and winds through the woods and mountains forest terrain where you can control your own speed.
65. Dollywood
An amazing theme park located in Pigeon Forge and co-owned by Dolly Parton, Dollywood is definitely worth a visit.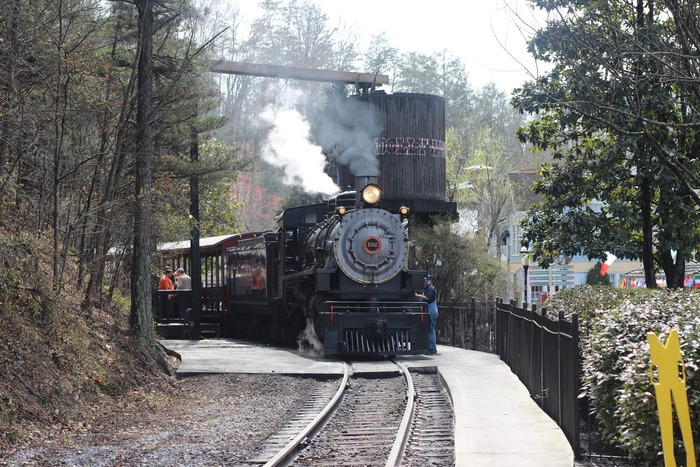 66. Wild Bear Falls Water Park
An indoor and outdoor water park with a mountain theme [of course!] including a lazy river and heated pools.
67. Zip Gatlinburg
A trip to the mountains isn't complete without ziplining.
68. Gatlin's Rugged Ropes Adventure Course
Adventurers will be able to climb three stories in the air to face thirty-eight challenges including rickety bridges, suspended ropes, and other balancing obstacles.
69. Smoky Mountain Adventures
70. Rowdy Bear Mountain
Rowdy Bear Mountain is home to two amazing thrill rides including the First Mountain Glider in the world. The Glider combines free falling and hang gliding into a safe fun experience. The Rowdy Bear Mountain Coaster allows you to experience the Great Smoky Mountains in a fun, fast, and unique way, reaching speeds up to 35 mph.
71. Anakeesta
Big outdoor adventure hub offering zip lining, gondola rides, a treetop play area and more.
72. Rent an ATV
73. Rent a Slingshot or another on-road vehicle
Riding in these utvs gives you the opportunity to view the National park in a fun new way.
Things to Do in Gatlinburg TN – Shopping
74. The Village Shops
Here you will find a collection of 27 unique boutiques, eateries, galleries and clothiers set in a quaint, European-themed village atmosphere.
75. Mountain Mall
An indoor shopping center with 36 uniquely themed shops located in the heart of Gatlinburg.
76. Smoky Mountain Art Gallery
The Smoky Mountain Art Gallery supports local artists practicing and living in the Great Smoky Mountains.
77. Gatlinburg Farmers' Market
Now in its tenth season [mid-May to mid-October], the market provides Tennessee grown produce, local products, and foods in a friendly social environment. Patrons will find a variety of in-season goods that may include fruits, nuts, berries, jellies and jams, and vegetables. Also available are plants, baked goods and natural health and wellness products.
78. NOC Gatlinburg
Nantahala Outdoor Center is your one-stop-shop for everything outdoors – kind of like a local's REI.
79. The Day Hiker
Outdoors store providing quality and affordable outdoor supplies to the 11 million annual visitors of The Great Smoky Mountains National Park.
80. Celtic Heritage Company
Fine gifts imported from Ireland, Scotland and Wales, the Celtic Heritage Company is the perfect spot for Celtic music, foods, jewelry, accessories, kilts, and more.
81. Alewine Pottery
Family-run pottery studio & store selling handcrafted mugs, plates, pitchers, vases & bakeware.
82. Whole Earth Grocery
Probably one of the healthiest stores and restaurants in Gatlinburg, this is a natural foods store with a cafe focusing on vegetarian & vegan fare such as salads & sandwiches.
83. Santa's Claus-et
If shopping and Christmas are your things then a visit to the largest Christmas store in Gatlinburg is necessary.
Short Day Trips from Gatlinburg
Gatlinburg is situated in east Nashville practically on the border of western North Carolina and is a fantastic base for exploring other places in the region on day trips from Gatlinburg.
84. Asheville
Only 1.5 hours away, Asheville is a place that everyone should visit at least once. Asheville is the coolest little mountain town that is equal parts progressive, outdoorsy, and hip.
The vegan scene is one of the best in the country, there are an immeasurable amount of amazing hiking opportunities and the whole town practically lives by a support local practice.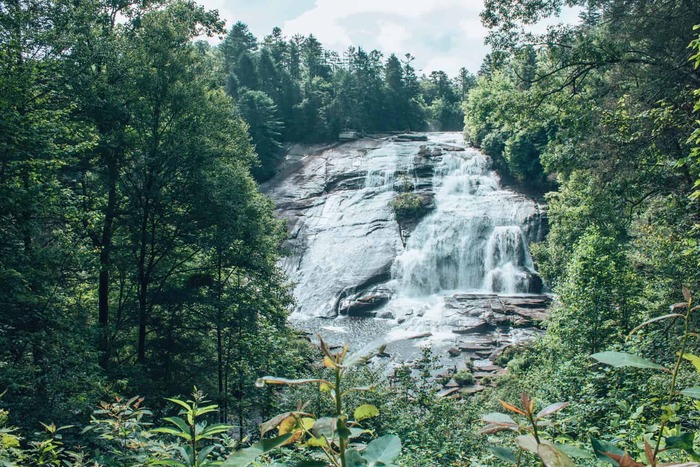 85. Knoxville
A little over an hour away, Knoxville is an easy drive to Gatlinburg. Knoxville is one of the bigger cities in Tennessee but still has a very small-town feel.
It's a little spread out, but downtown Knoxville, especially Market Square, is a great place to explore. The University of Tennessee campus is also impressive and beautiful.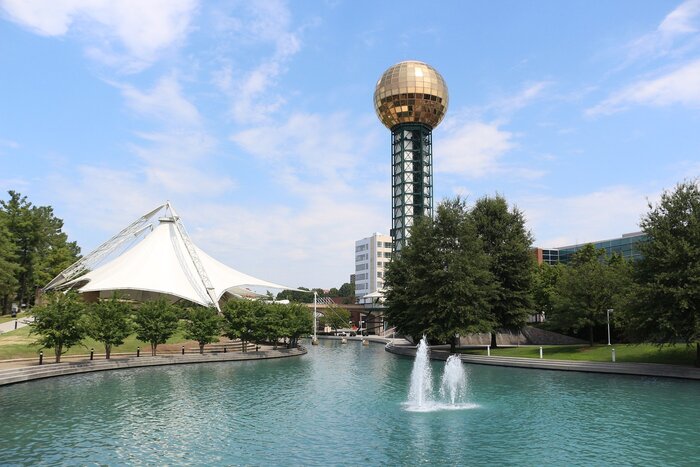 86. Cataloochee Valley
An hour and a half away, Cataloochee Valley is worth a visit if you have the time, especially at sunrise or sunset. You'll be blown away by the number of elk and beautiful scenery.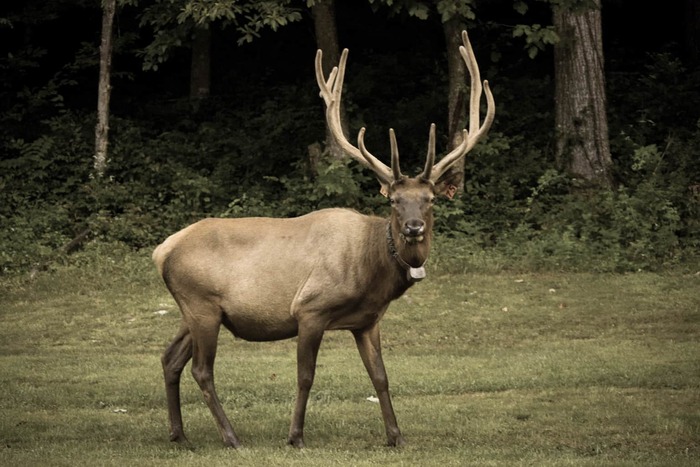 87. Sevierville
Only 30 minutes away, Sevierville is an easy side trip from Gatlinburg. Sevierville is famous for high-end outlet shopping, cool places to stay in the Smoky Mountains and hometown girl, Dolly Parton.
88. Bristol
A little over two hours away, Bristol is best known for the legendary NASCAR short-track Bristol Motor Speedway, Bristol has come into its own by embracing its rich vein of musical heritage [the actual birthplace of country music], beautiful natural elements, and a big revitalization scene.
89. Pigeon Forge
Pigeon Forge is just a few minutes away and is great for families and outlet shopping.
90. Chattanooga
A little less than three hours away, Chattanooga is the furthest day trip but worthwhile if you're in Gatlinburg for a while.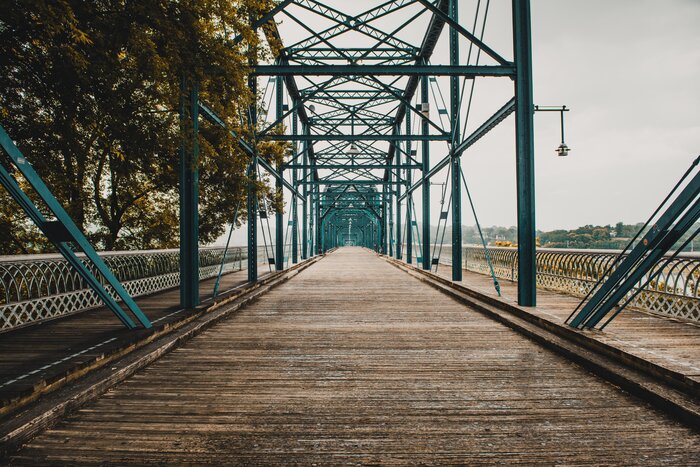 Gatlinburg Attractions – Seasonal Events & Festivals
91. Smoky Mountain Music Festival
The Smoky Mountain Music Festival [April] continues its dedication to excellence by offering school musicians an opportunity to demonstrate their talents before prestigious adjudicators in a beautiful setting.
92. Great Smoky Christmas Arts & Crafts Festival
The name speaks for itself and this is held the first week of December.
93. Gatlinburg Craftsmen's Fair
The Gatlinburg Craftsmen's Fair hosts Artisans and Craftsmen from all over the nation. There is a fair held in July and October.
94. Oktoberfest at Ober
Held the month of October at Ober Gatlinburg.
95. Gatlinburg Trolley Ride of Lights
From the end of November to the end of January, the specially designated trolleys carry their guests on a memorable journey through downtown and adjacent East Parkway, allowing everyone to experience the magical wonder of Gatlinburg Winter Magic.
Best Time to Go to Gatlinburg
The best time to visit Gatlinburg sincerely depends on your goal of visiting.
For fall foliage and beautiful weather visit from September to October. For synchronous fireflies, the beginning of June. For Christmas lights and festivities, November and December.
The busiest peak time of the year is June and July so plan accordingly.
Where to Stay in Gatlinburg
GATLINBURG RESORTS
WESTGATE SMOKY MOUNTAIN RESORT & SPA
Providing beautiful cabin-style luxury accommodations, Westgate Smoky Mountain Resort offers a convenient location and scenic views. You'll also find fireplaces, fully equipped kitchens, private balconies, and large screen TVs in your rooms. In addition to your in-room amenities, you'll have easy access to hiking trails, three heated outdoor pools, a world-class spa, and a year-round water park.
See Reviews Here | Book Now (free cancellation!)
HOLIDAY INN CLUB VACATIONS SMOKY MOUNTAIN RESORT
This resort is located off Highway 441 and the suites are large and comfortably decorated. You can enjoy either a one or two-bedroom suite that comes with full kitchens, dining space, living rooms with sleeper sofas, and a balcony. The rooms are also equipped with TVs, Wi-Fi, and some have a fireplace. Outside of the rooms, you'll be able to enjoy both indoor and outdoor pools, grills, fire pits, a fitness center, and a kids' club.
See Reviews Here | Book Now (free cancellation!)
HOTELS IN GATLINBURG TN WITH INDOOR POOL
There are lots of hotels in Gatlinburg TN with indoor pool to choose from so if getting in some pool time is important to you, you're definitely in luck!
BLACK BEAR INN & SUITES
The Black Bear Inn & Suites offers beautiful views of the Great Smoky Mountains which you can enjoy from your own private balcony. They're located in downtown Gatlinburg and are very close to the entrance to the most popular national park in the country!
See Reviews Here | Book Now (free cancellation!)
THE APPY LODGE
The Appy Lodge is located at the entrance of Gatlinburg and includes free parking, free breakfast, a laundry facility, an indoor and outdoor pool and much more!
See Reviews Here | Book Now (free cancellation!)
HOTELS IN GATLINBURG ON THE RIVER
THE GREYSTONE LODGE ON THE RIVER
The Greystone Lodge is family-owned and located in a very convenient location downtown. All of their rooms feature private balconies (most of which overlook the river).
See Reviews Here | Book Now (free cancellation!)
OLD CREEK LODGE
The Old Creek Lodge is in walking distance to most of downtown Gatlinburg while also being situated on the river making it seem both remote and centrally located.
See Reviews Here | Book Now (free cancellation!)
BED AND BREAKFAST GATLINBURG TN
LAUREL SPRINGS LODGE BED AND BREAKFAST
If staying in a historic 1930s Smoky Mountain Bed and Breakfast is your type of thing than Laurel Springs Lodge is perfect for you. They're located two blocks off the main parkway, free on-site Parkway, and walking distance to a trolley stop. All rooms have comfortable bedding, Wi-Fi, TVs and DVD players, and more.
---
↓↓↓ PIN IT FOR LATER ↓↓↓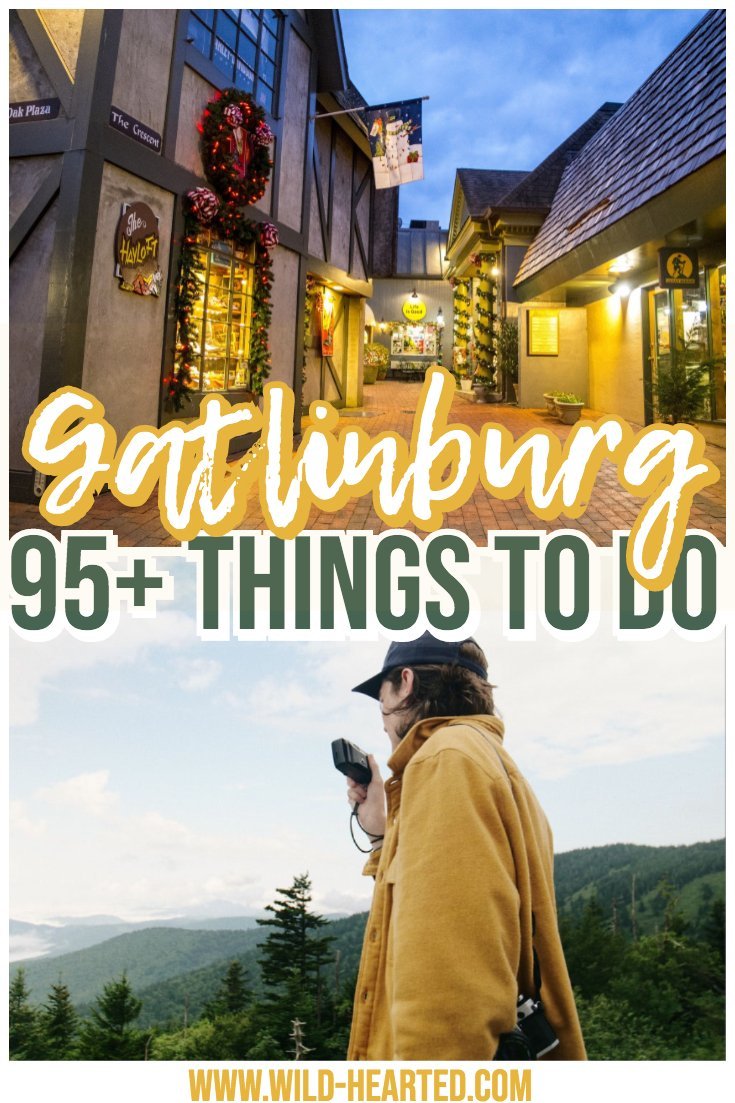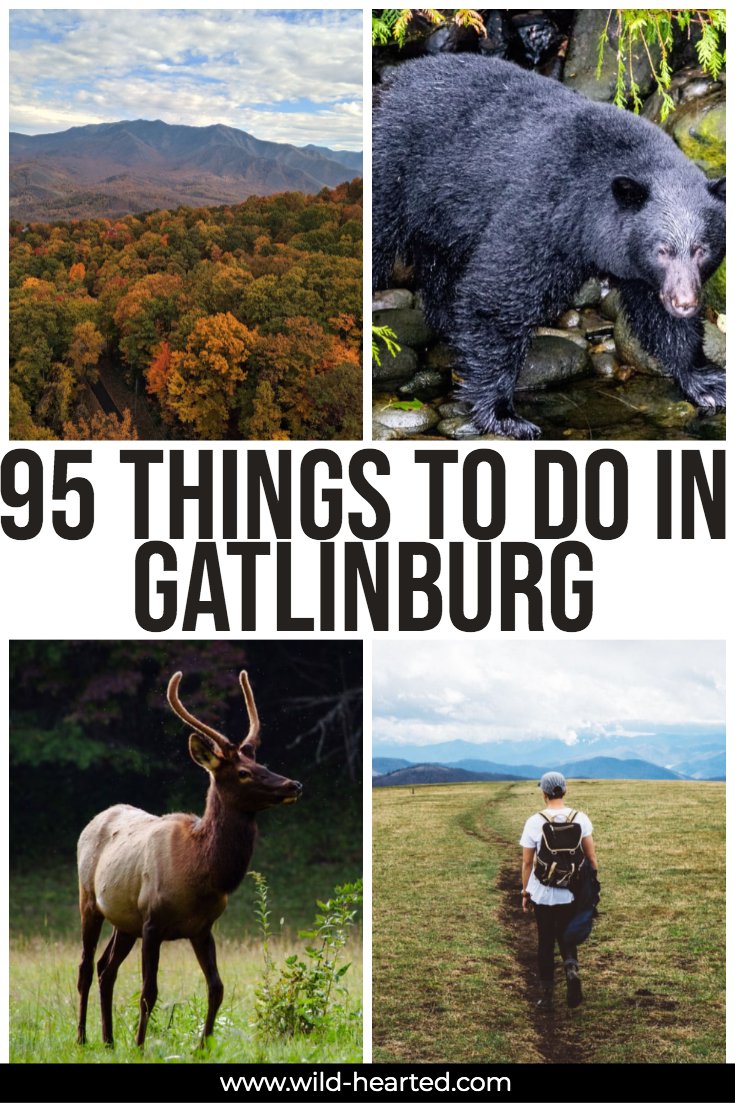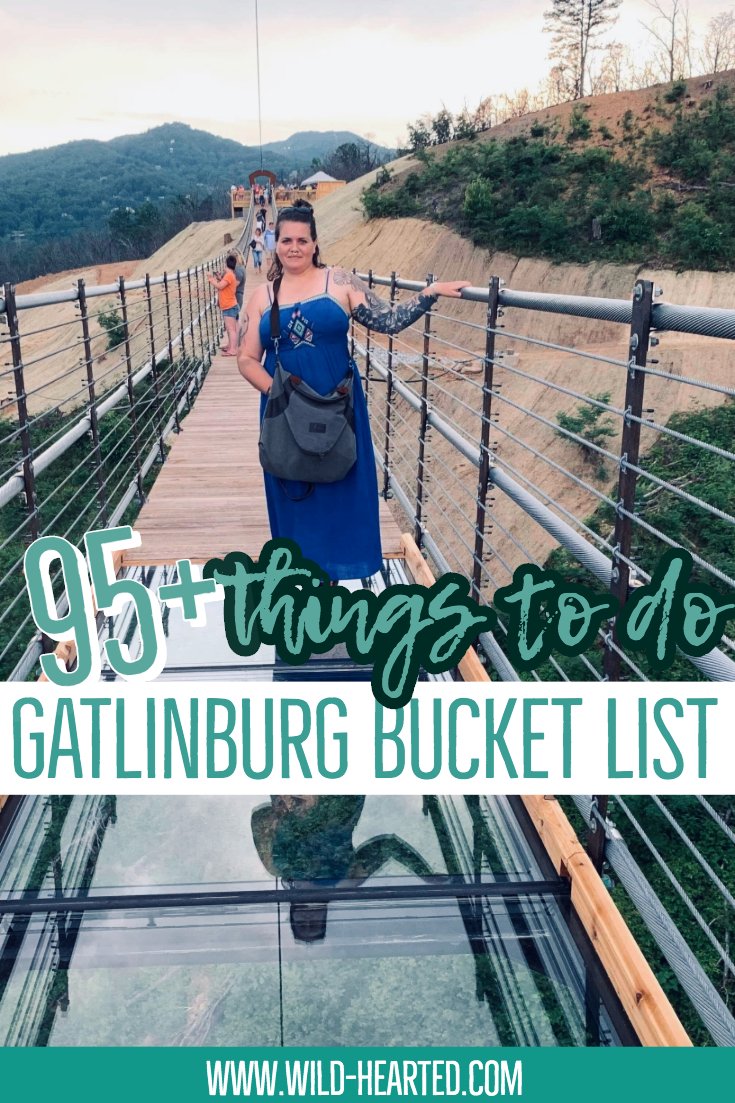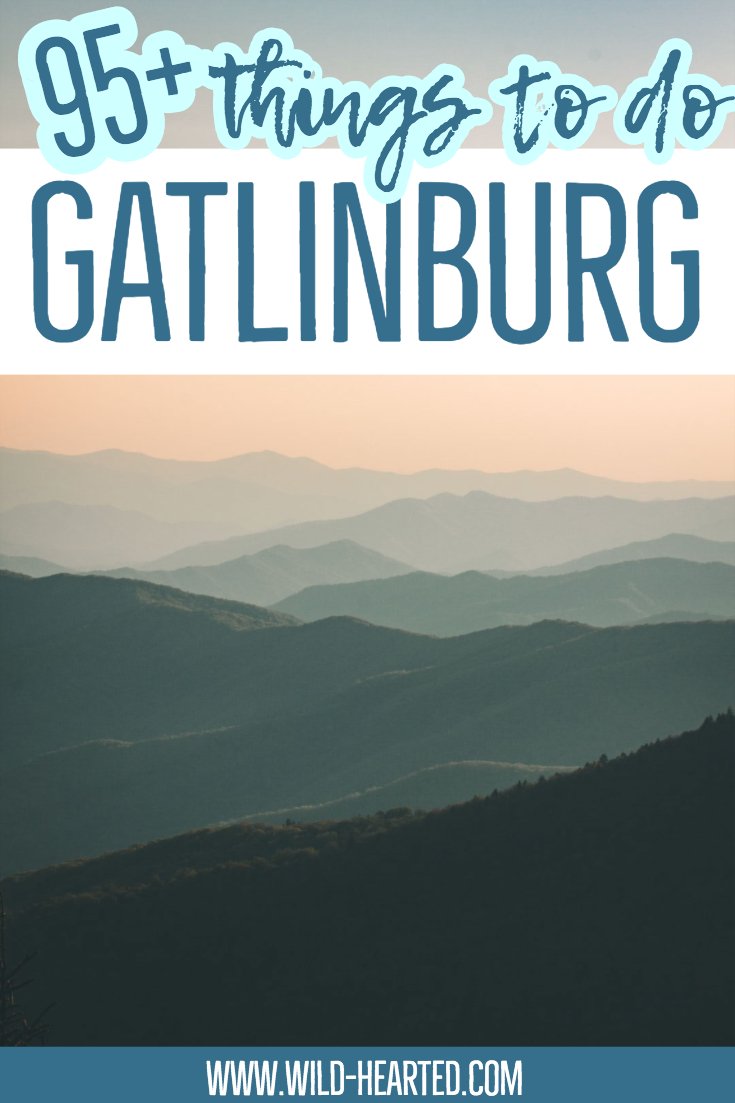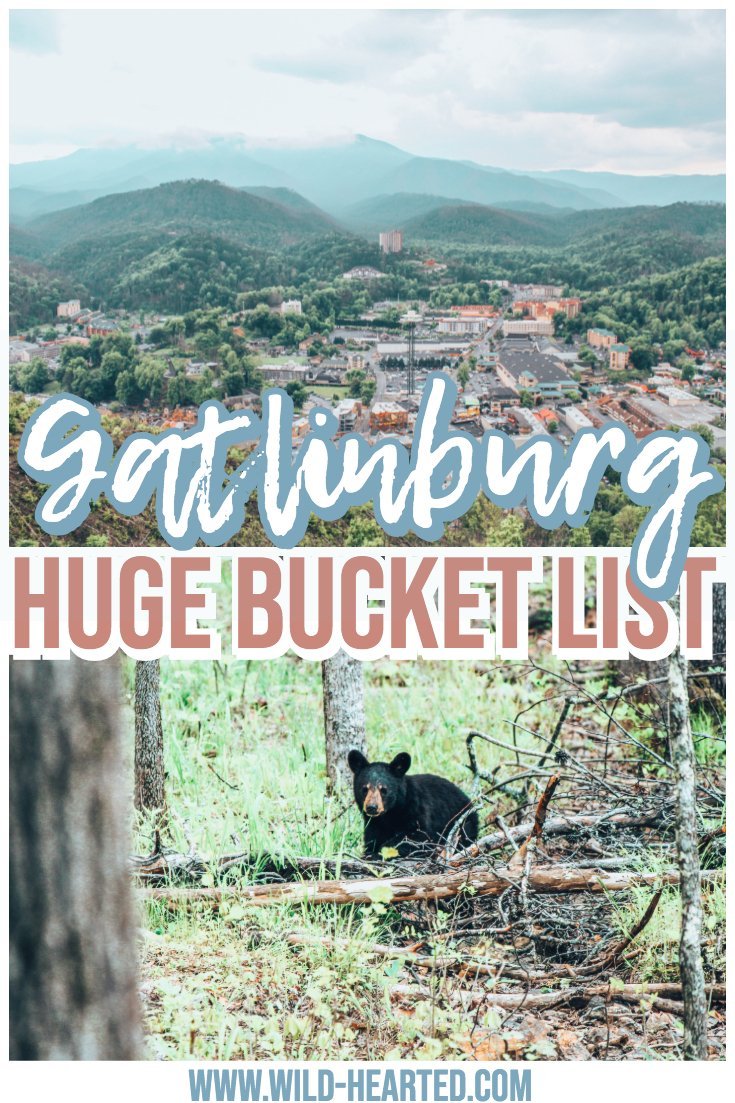 Latest posts by Ashley Hubbard
(see all)