This post may contain affiliate links, meaning if you book or buy something through one of these links, I may earn a small commission (at no extra cost to you!). Please see my disclosure.
We've compiled this list of books for scuba divers. These are perfect for scuba divers with a thirst for knowledge. Or, if you're looking to buy a gift for the scuba diver in your life.
Since getting my scuba certification, I've been trying to devour as many books as possible to further my knowledge and inspiration.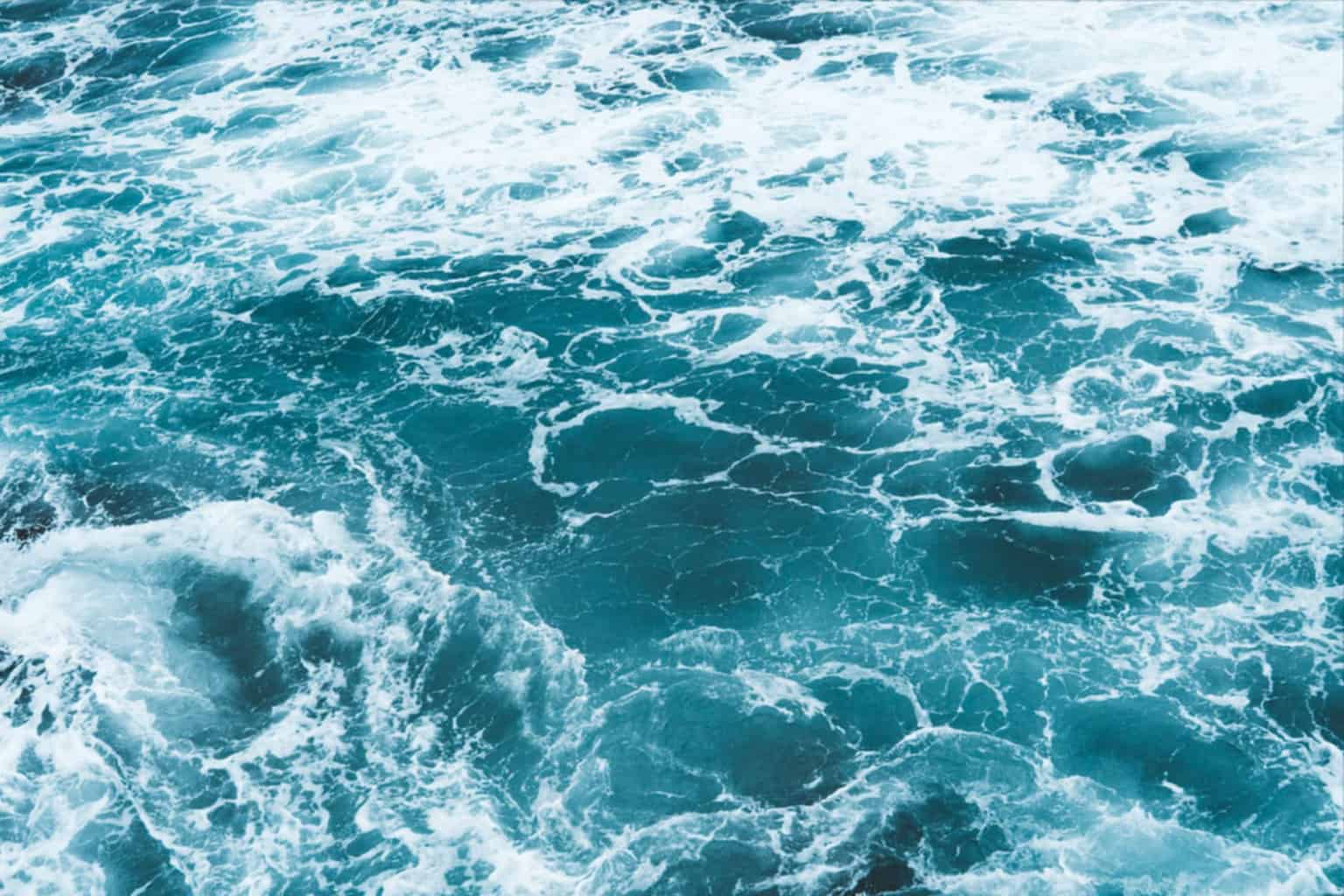 Books for Scuba Divers – Inspiration
I think the ocean delivers enough inspiration on her own. However, if you're looking to expand that inspiration, you should definitely check out these scuba diving books.
They're great to set out on a coffee table to remind you of your love for the ocean and everything in them.
100 Dives of a Lifetime: The World's Ultimate Underwater Destinations by Carrie Miller
See on Amazon
Explore 100 breathtaking scuba diving sites around the world–from the cenotes of Mexico to the best wreck in Micronesia–through stunning National Geographic photography, expert tips, and cutting-edge travel advice.
Dive Atlas of the World: An Illustrated Reference to the Best Sites by Jack Jackson
See on Amazon
The Dive Atlas of the World offers an inspirational tour of top dive sites around the world, based on first-hand experience, and photographed by experts.
Fifty Places to Dive Before You Die: Diving Experts Share the World's Greatest Destinations by Chris Santella
See on Amazon
In Fifty Places to Dive Before You Die Chris Santella has invited diving experts from around the world to share some of their favorite destinations, so ardent divers can experience these underwater wonders for themselves―either on location in their SCUBA gear or at home in their armchair.
Books for Scuba Divers – Non-Fiction
I'm not sure that I'm brave enough to pick up these books being a new scuba diver.
I'm a little nervous to read about mishaps until I feel a bit more comfortable. These books are high up on my list when I'm ready though.
Diver Down: Real-World Scuba Accidents and How to Avoid Them by Michael R. Ange
See on Amazon
Each of these tales is accompanied by an in-depth analysis of what went wrong and how you can recognize, avoid, and respond to similar underwater calamities. This unique survival guide explores the gamut of diving situations, including cave and wreck diving, deep-water dives, river and drift diving, decompression sickness, and much more.
Diving into Darkness: A True Story of Death and Survival by Phillip Finch
See on Amazon
On New Year's Day, 2005, David Shaw traveled halfway around the world on a journey that took him to a steep crater in the Kalahari Desert of South Africa, a site known as Bushman's Hole. His destination was nearly 900 feet below the surface.
Books for Scuba Divers – Creatures of the Ocean
I had a lot of anxiety about scuba diving beforehand and through my certification. Once I descended and started seeing the animals in their natural habitat for the first time (I saw sharks on my first dive and now can't wait to dive with sharks more and more!), that's when I knew I was hooked.
I now can't wait to start learning more about marine animals.
Reef Fish Identification Books
These Reef Fish ID books are great and are published for different regions of the world.
Citizens of the Sea: Wondrous Creatures From the Census of Marine Life by Nancy Knowlton
See on Amazon
National Geographic underwater photographers and the Census of Marine Life capture the astonishing diversity and the most intriguing organisms in the ocean.
What You Should Know About Sharks: Shark Language, social behavior, human interactions, and life-saving information by Ocean Ramsey
See on Amazon
Never before published information on shark language and what to do to avoid, deter, or interact with sharks. A practical guide for any ocean goer should you encounter a shark or wish to increase or decrease your chances of such an experience.
There is so much more to sharks than meets the eye and we are only beginning to understand them. This book will help others to understand them on a deeper level and the information provided in the series can help save human lives.
With a deeper understanding, people might also begin to appreciate, care, and be inspired enough to join in efforts to help save the lives of sharks who are currently being slaughtered by the millions.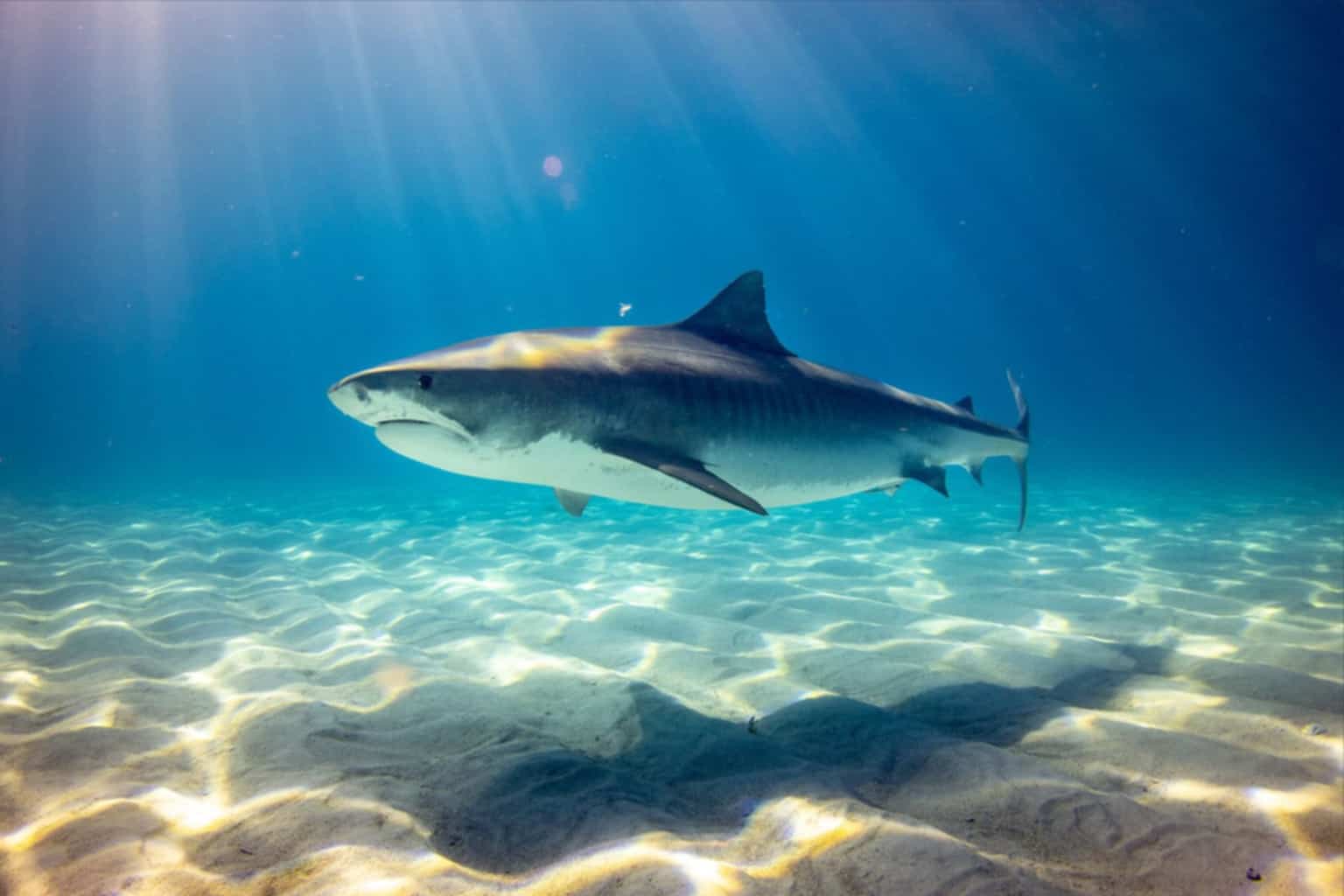 Books for Scuba Divers – Theory & Education
Want to learn more about the theory and act of scuba diving? Make sure to check out some of these books!
Neutral Buoyancy: Adventures in a Liquid World by Tim Ecott
See on Amazon
In Neutral Buoyancy, journalist and diver Tim Ecott takes you on a guided tour of the history of undersea exploration and the emergence of diving culture.
He tells the extraordinary story of man's attempts to breathe underwater, from the sponge divers described by Aristotle, to the development of sixteenth-century diving bells, to the invention of modern scuba equipment.
Scuba Confidential – An Insider's Guide to Becoming a Better Diver by Simon Pridmore
See on Amazon
Scuba Confidential is a unique book packed full of valuable tips and expert advice, giving you unprecedented access to the secrets of dive professionals and technical divers.
With Scuba Confidential, you will learn how to master skills and techniques that will make you a more confident, capable, and safe diver.
Scuba Divers Sign Language Manual by James P. Smith, Leanne G. Smith
See on Amazon
The ability to communicate effectively underwater is essential to safe diving. A misunderstanding between divers could mean the difference between life and death.
This book expands standard "emergency signs" through the use of signs adapted from the hearing impaired.
The signs are easy to learn, use, and understand. They will make diving a safer and more enjoyable experience.
Books for Scuba Divers – Cave Diving
I think cave diving is way down the road for me. However, I have really enjoyed reading about it.
Into the Planet: My Life as a Cave Diver by Jill Heinerth
See on Amazon
From one of the world's most renowned cave divers, a firsthand account of exploring the earth's final frontier: the hidden depths of our oceans and the sunken caves inside our planet.
Books for Scuba Divers – Wreck Diving
I wasn't too motivated to go wreck diving until I picked up and read Shadow Divers (see below). Now, I'm extremely intrigued and can't wait to do my first wreck dive!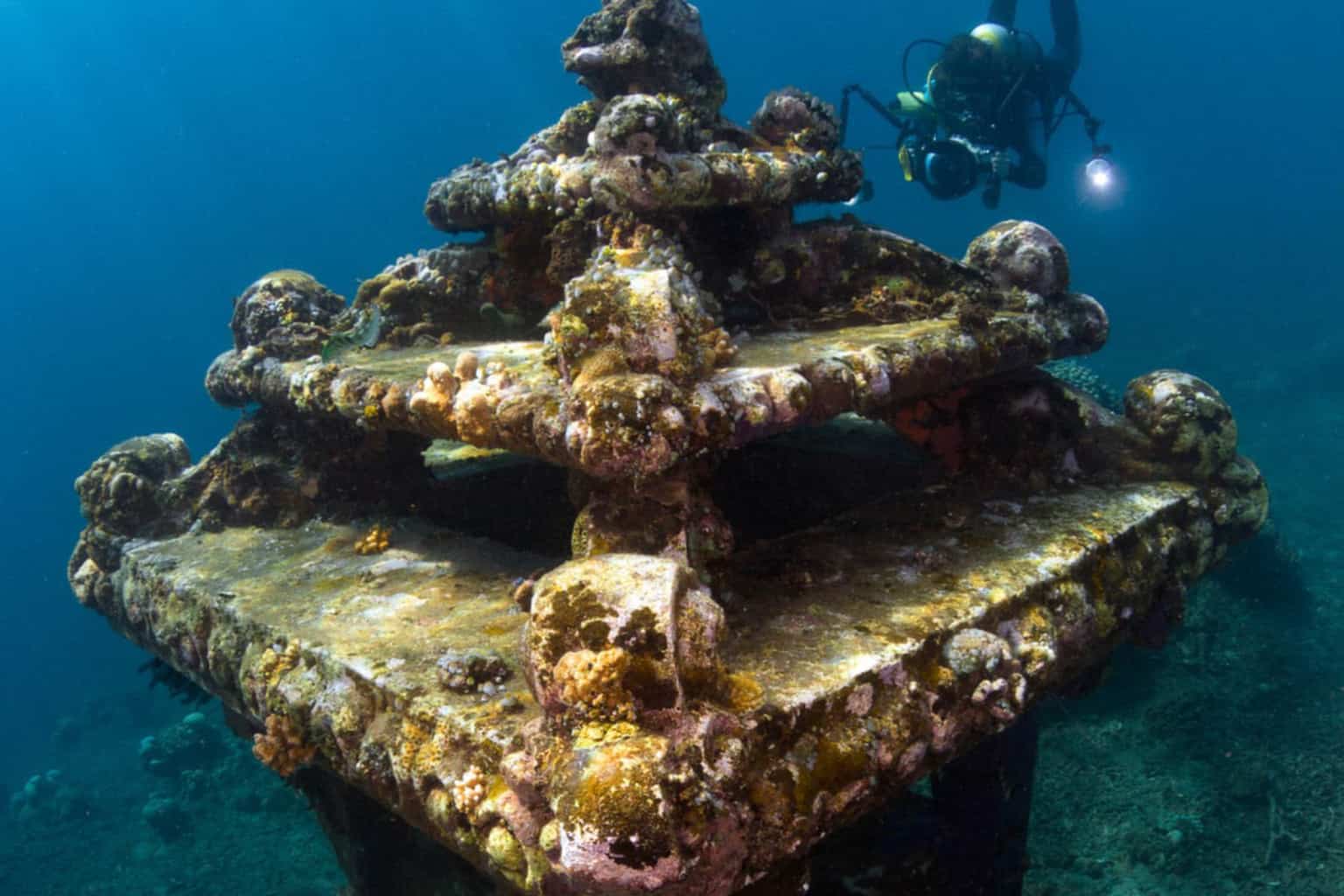 Shadow Divers by Robert Kurson
See on Amazon
Author Robert Kurson's account of this quest is at once thrilling and emotionally complex, and it is written with a vivid sense of what divers actually experience when they meet the dangers of the ocean's underworld.
The story of Shadow Divers often seems too amazing to be true, but it all happened, two hundred thirty feet down, in the deep blue sea.
The Last Dive: A Father and Son's Fatal Descent into the Ocean's Depths by Bernie Chowdhury
See on Amazon
Chris and Chrissy Rouse, an experienced father-and-son scuba diving team, hoped to achieve widespread recognition for their outstanding but controversial diving skills.
Obsessed and ambitious, they sought to solve the secrets of a mysterious, undocumented World War II German U-boat that lay under 230 feet of water, only a half-day's mission from New York Harbor. In doing so, they paid the ultimate price in their quest for fame.
Titanic's Last Secrets: The Further Adventures of Shadow Divers John Chatterton and Richie Kohler by Bradford Matsen
See on Amazon
Why did the Titanic sink as quickly as it did? Two of the greatest wreck divers in the world, the heroes of Shadow Divers, solve the mystery of history's greatest wreck.
Titanic's Last Secrets peers into the lives of scientists, financiers, adventurers, and industrialists to bring readers a thrilling and revelatory work of history and contemporary adventure.
Deep Descent: Adventure and Death Diving the Andrea Doria by Kevin F. McMurray
See on Amazon
Told with vivid and startling clarity, Deep Descent is a story of courage and bravado, of the human spirit overcoming human frailty, and of fearsome risks traded for a hardwired adrenaline rush.
With each page, McMurray draws us deeper into the cold heart of the unforgiving sea, giving us a powerful vision of a place to which few will ever have the skills or the daring to go.
Pirate Hunters: Treasure, Obsession, and the Search for a Legendary Pirate Ship by Robert Kurson
See on Amazon
Finding and identifying a pirate ship is the hardest thing to do under the sea. But two men—John Chatterton and John Mattera—are willing to risk everything to find the Golden Fleece, the ship of the infamous pirate Joseph Bannister.
At large during the Golden Age of Piracy in the seventeenth century, Bannister's exploits would have been more notorious than Blackbeard's, more daring than Kidd's, but his story, and his ship, have been lost to time.
If Chatterton and Mattera succeed, they will make history—it will be just the second time ever that a pirate ship has been discovered and positively identified.
Books for Scuba Divers – Conservation
Any scuba diver should care about conserving the ocean and the planet. If you want to enjoy everything Mother Earth has to offer, we have to learn to protect her.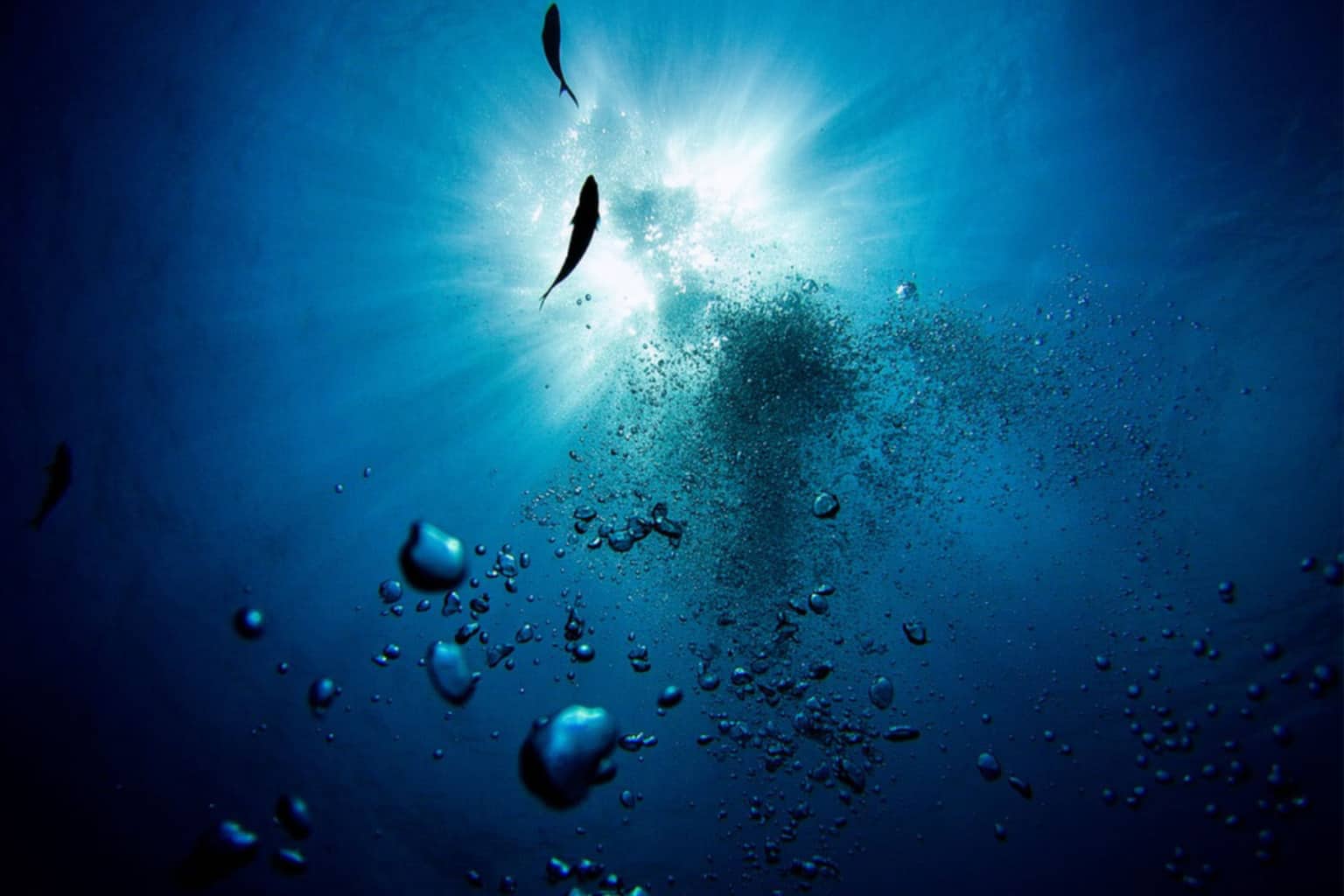 Sea Change: A Message of the Oceans by Sylvia A. Earle
See on Amazon
Internationally renowned as the ambassador-at-large to the world's oceans, Sylvia Earle is an extraordinary woman–the former chief scientist of the National Oceanic and Atmospheric Administration, a distinguished marine biologist, a veteran of more than 6,000 hours underwater, the founder of an ocean engineering firm, and an eloquent advocate for marine conservation.
Sea Change is at once the gripping adventure story of Earle's three decades of undersea exploration, an insider's introduction to the dynamic field of marine biology, and an urgent plea for the preservation of the world's fragile and rapidly deteriorating ocean ecosystems.
The Human, the Orchid, and the Octopus: Exploring and Conserving Our Natural World by Susan Schiefelbein, Jacques Cousteau
See on Amazon
The beloved explorer Jacques Cousteau witnessed firsthand the complexity and beauty of life on earth and undersea. Additionally, he watched the toll taken by human activity in the twentieth century.
In this magnificent last book, Cousteau describes his deeply informed philosophy about protecting our world for future generations.
The Silent World by Jacques Yves Cousteau
See on Amazon
In this fascinating report, Cousteau and Dumas tell what it is like to be "menfish" swimming in the deep twilight zone with sharks, mantas, morays, whales, and octopi.
They tell of exploring sunken ships and of the treasures they found. Cousteau and Dumas describe ventures into a cave that all but claimed their lives.
Cousteau writes brilliantly of his audacious 50-fathom dive into the zone of rapture, where divers become like drunken gods; and of the 396-foot dive that took a brave companion's life.
Free Diving Books
Deep (see below) was the first book about diving I read (and it wasn't even about scuba diving) and it left me so incredibly inspired.
I think a lot of scuba divers look into free diving at some point and I can understand why. You're able to have more intimate interactions with animals and test your own body's abilities.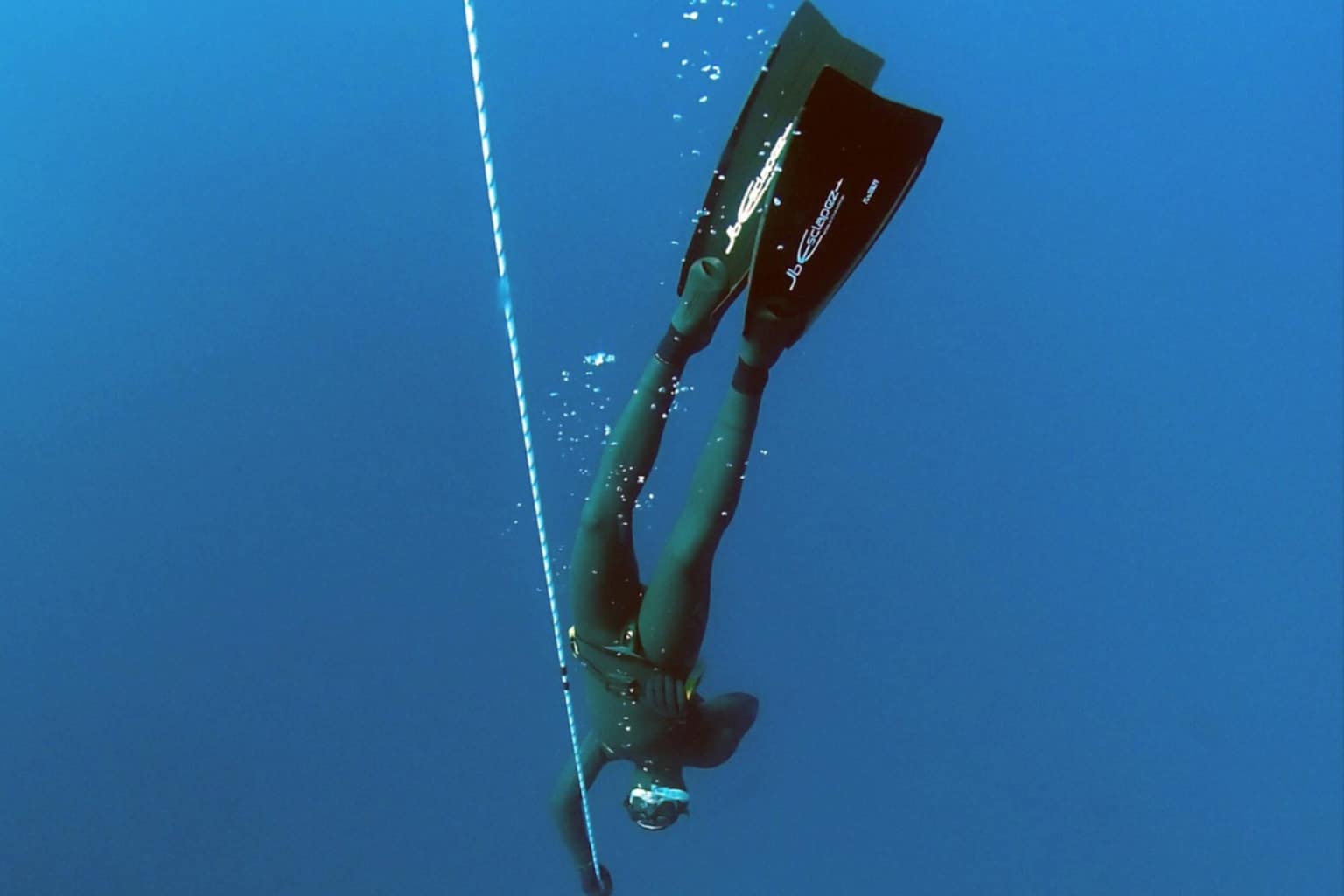 Deep: Freediving, Renegade Science, and What the Ocean Tells Us About Ourselves by James Nestor
See on Amazon
In Deep, Nestor embeds with a gang of extreme athletes and renegade researchers. They're transforming not only our knowledge of the planet and its creatures but also our understanding of the human body and mind.
One Breath: Freediving, Death, and the Quest to Shatter Human Limits by Adam Skolnick
See on Amazon
One Breath is a gripping and powerful exploration of the strange and fascinating sport of freediving, and of the tragic, untimely death of America's greatest freediver.
Overview of Books for Scuba Divers
Did any of these titles inspire you to book a book up about scuba diving?
Do you know of any scuba diving books that you think I missed? I'd love to learn about them in the comments!
PLANNING A TRIP?
Find accommodation, read accommodation reviews, and check flight prices.
Book attractions, tickets, or guides in advance.
Research using these guides or read my other scuba diving posts.
See my packing list.
↓↓↓ PIN FOR LATER ↓↓↓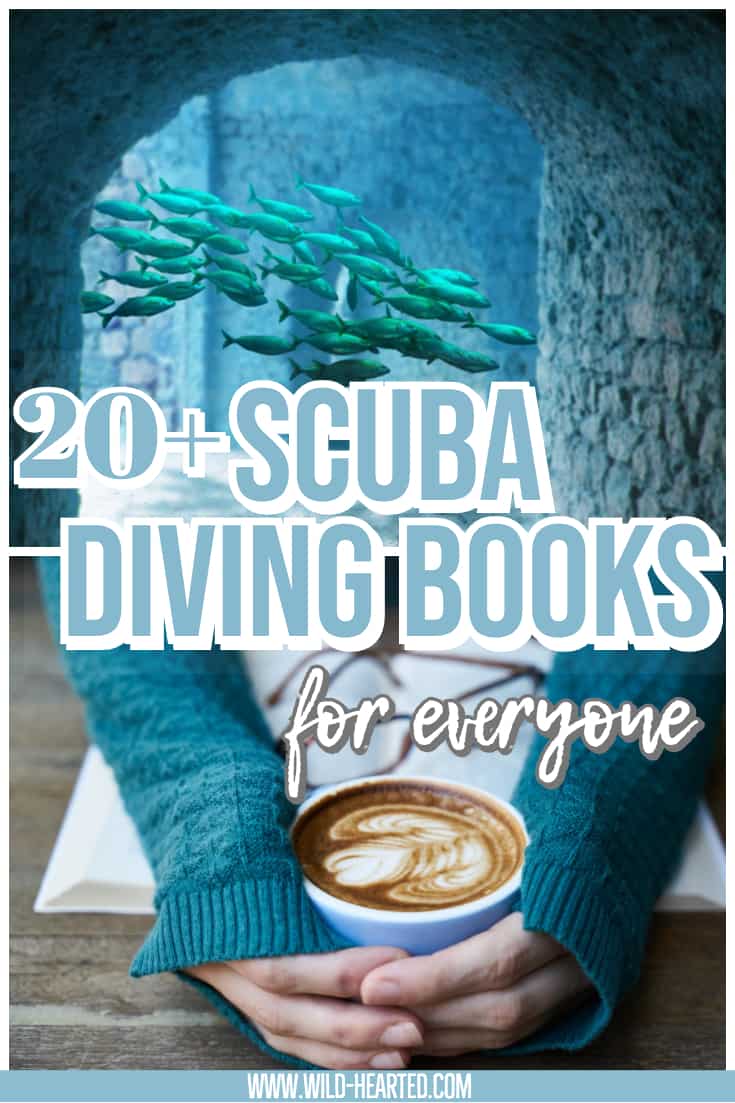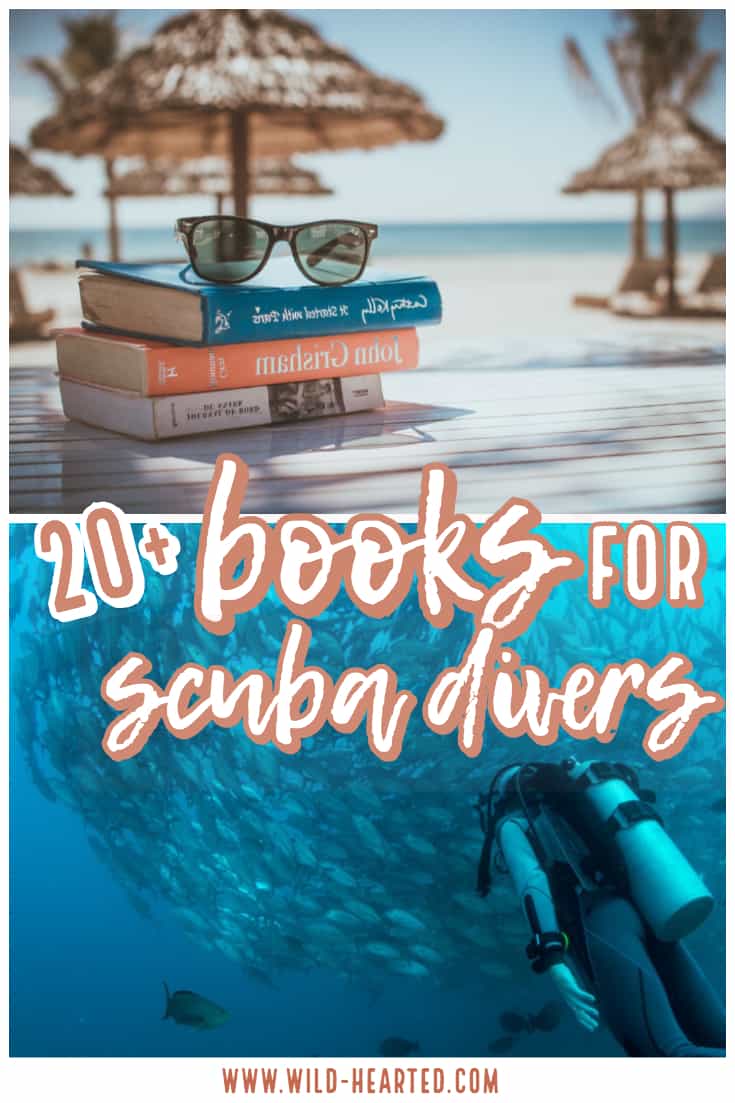 Latest posts by Ashley Hubbard
(see all)