This post may contain affiliate links, meaning if you book or buy something through one of these links, I may earn a small commission (at no extra cost to you!). Please see my disclosure.

Buy Local – Why and How to Support Small, Diverse Businesses
Ready to give back to your favorite places at home and to have an experience unlike any other on your next travel adventure? It's pretty easy: shop and support your local businesses.
Why Shop Local
Whether you're searching for souvenirs or a place to eat, shopping local can help your travel destination or hometown more than you think. Not only are you boosting the business' sales, but you're boosting the local economy as a whole. You're also giving locals the opportunity to speak on more issues because they are directly impacted as business owners in the tourist industry.
When you support a local business on a trip, you also protect communities from tourist traps such as mini-golf and go-karts, arcades, and Bubba Gump Shrimp restaurants.
Although these are all fun, smaller businesses often can't compete with large businesses such as these that the typical tourist expects. Look for the hidden gems that are often better in both quality and customer service than the Bubba Gumps of the world.
And just as you're helping to maintain the authentic self of your destination by shopping at and supporting local businesses, interacting with these organizations creates a more authentic travel experience for yourself. You experience what the locals do, support your locals, and get to meet some of the people that make home, home.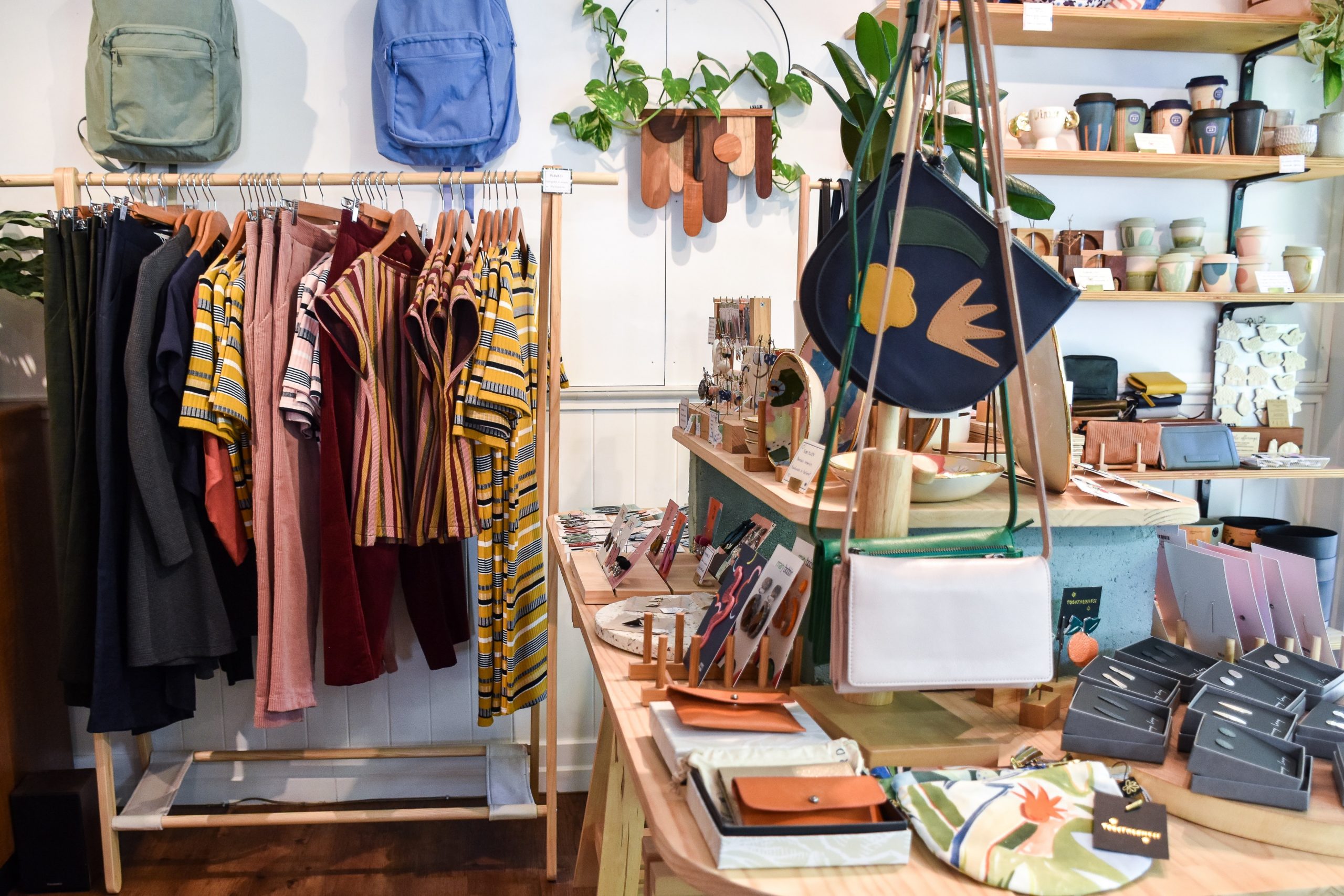 How to Support Local Business
And you don't have to splurge on meals and souvenirs to support local businesses. There's plenty of other ways to support local businesses— and it's easy to do at home, too!
If you have a loved one's birthday coming soon, consider buying a gift card to share in the celebration. This helps you support local businesses in the short run and long run as you share the story of the business when your recipient uses their gift card.
Interacting with your favorite local businesses on social media is another way to easily support them. Often, marketing and sponsorships rely on social metrics like follower count and engagement such as likes and comments. Follow your favorite businesses, like and comment on their posts, and reshare and tag them when you post on social.
You can also share small businesses via word of mouth by suggesting small businesses and organizations when friends and family ask for recommendations.
Women's Small Business Month
October is Women's Small Business Month, making it the perfect time to highlight your favorite women-owned small businesses on your social media, and support them through purchases.
National Women's Small Business Month is a month-long celebration of female entrepreneurs and the organizations they have developed. Women entrepreneurs have had a positive impact on the U.S.'s job and economy, and are continuing to become more present in the field of entrepreneurship.
According to WBENC, four out of every 10 businesses in the U.S. are owned by a woman, and the number of women-owned businesses and the U.S. increased 31 our of the 46 between 1972 and 2018 from 402,000 to 12.3 million. Since 2007, the number of women-owned businesses has increased by 58 percent, and in 2017, BIPOC women accounted for 64% of new women-owned businesses.
Research shows that women who own small businesses are 43% more likely than men to be concerned about access to money affecting their company, and women-led businesses receive less venture capital. This makes it more important than ever to shop small when traveling.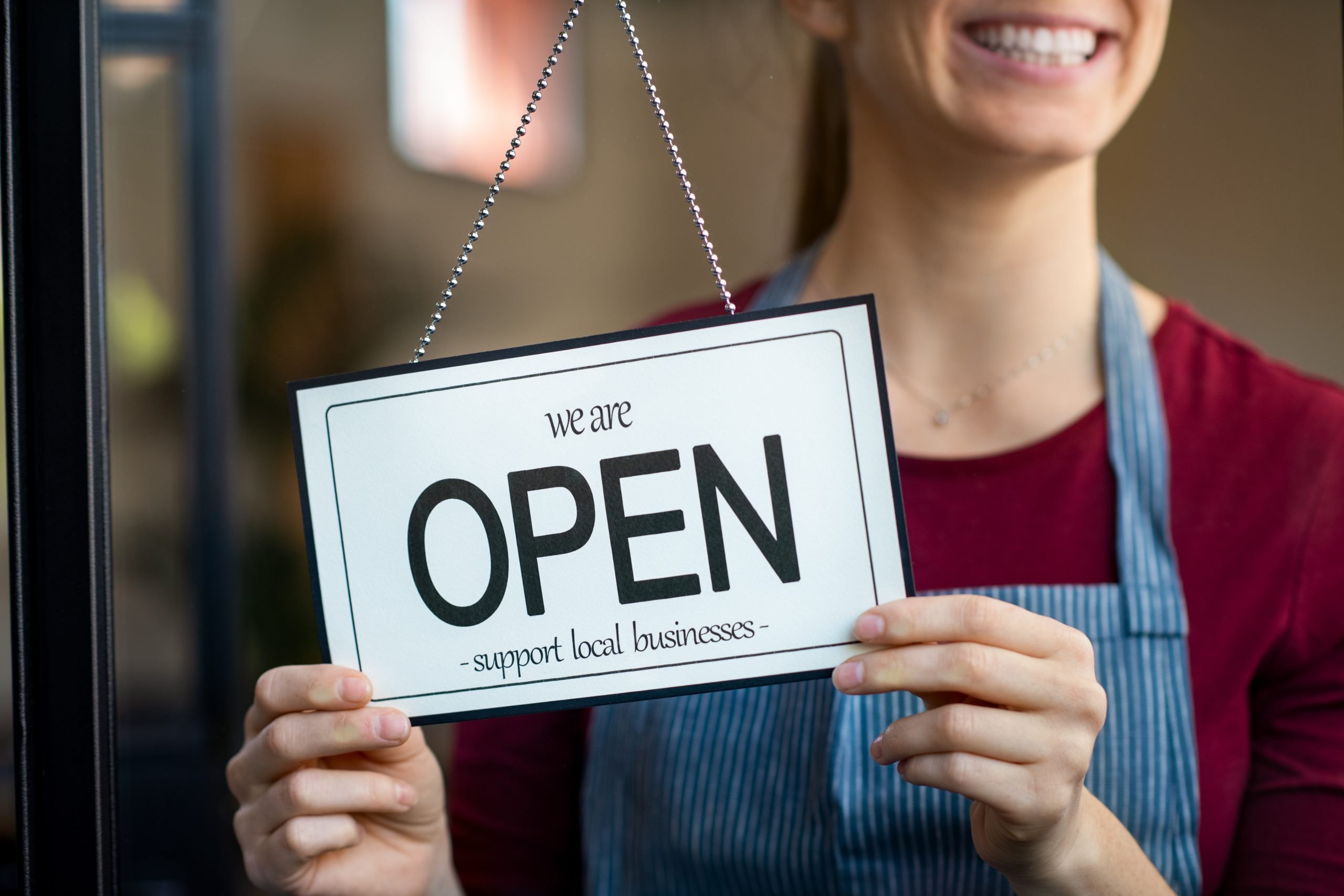 Think Global, Act Local
"Think Global, Act Local" is the calling phrase of a movement that urges consumers to consider the health of the entire planet by taking action in your own community and city.
According to a 2015 report by Changemakers.com, small businesses and independent entrepreneurs are making some of the biggest strides in reducing the carbon footprint. Small and medium-sized organizations are at the forefront of the business world when it comes to saving the environment.
Governments enforce environmental laws now, but long before individuals were coming together to make collective change. By taking action and supporting organizations that support the planet, you are taking a small step to saving the world.
For help and advice on worker's compensation rights if you find yourself in dire financial straits, try Cerity Insurance. If you'd like to read more articles on living a good, sustainable lifestyle then check these articles out.
RESOURCES
Planning a trip for the future? Here are my resources.
Interested in starting a blog? Use these resources.
Read my other sustainability posts.
Latest posts by Ashley Hubbard
(see all)