This post may contain affiliate links, meaning if you book or buy something through one of these links, I may earn a small commission (at no extra cost to you!). Please see my disclosure.
October was all about movement and traveling, and November was all about home and work. It's about balance guys. I actually worked A LOT in November but it felt good to get a lot done after traveling so much in October.
It's been so nice to enjoy my lovely apartment with my lovely boyfriend and my lovely dog with my lovely plants. Everything is lovely.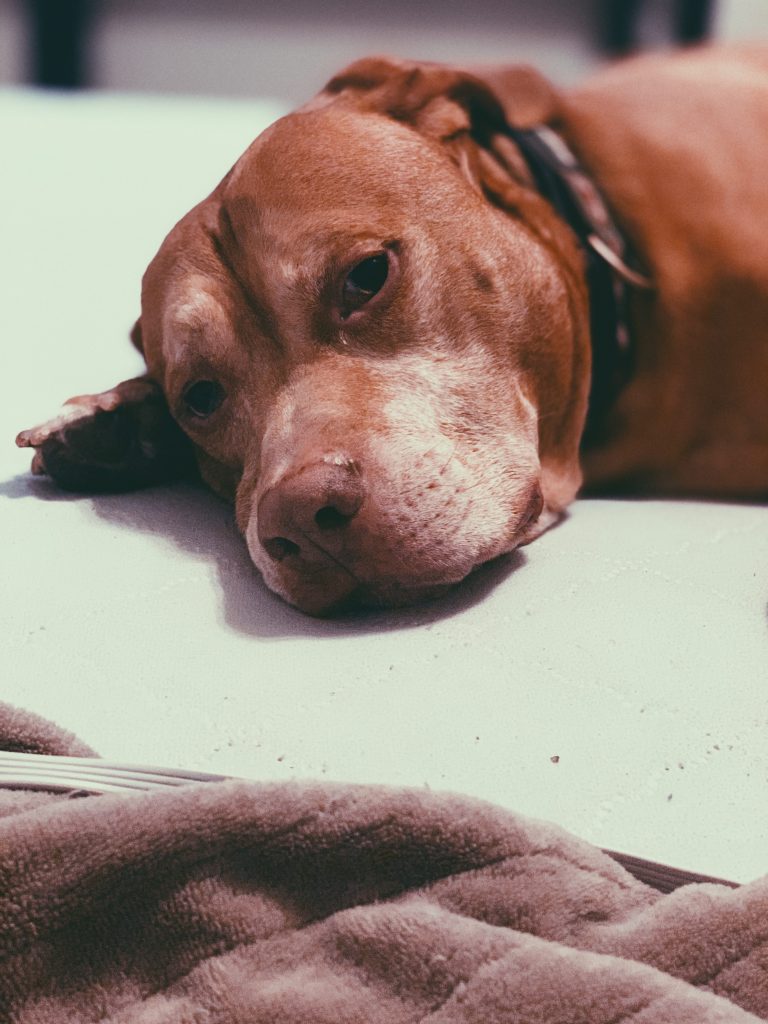 ---
Where was I in November 2019?
I was in Nashville all month long. Which makes this extremely boring, but trust me – it was much needed and I'm just going to be super boring this month.
---
Personal Life in November 2019
I got a new plant baby which is also doubling as our Christmas tree. It's a Norfolk pine tree that is commonly kept as a houseplant. They are typically pretty small when you first buy them but can grow quite big. I wanted to focus on a more sustainable holiday season so this will be a plant all year and a Christmas tree in winter. I also plan on making natural ornaments such as dried orange and whatnot.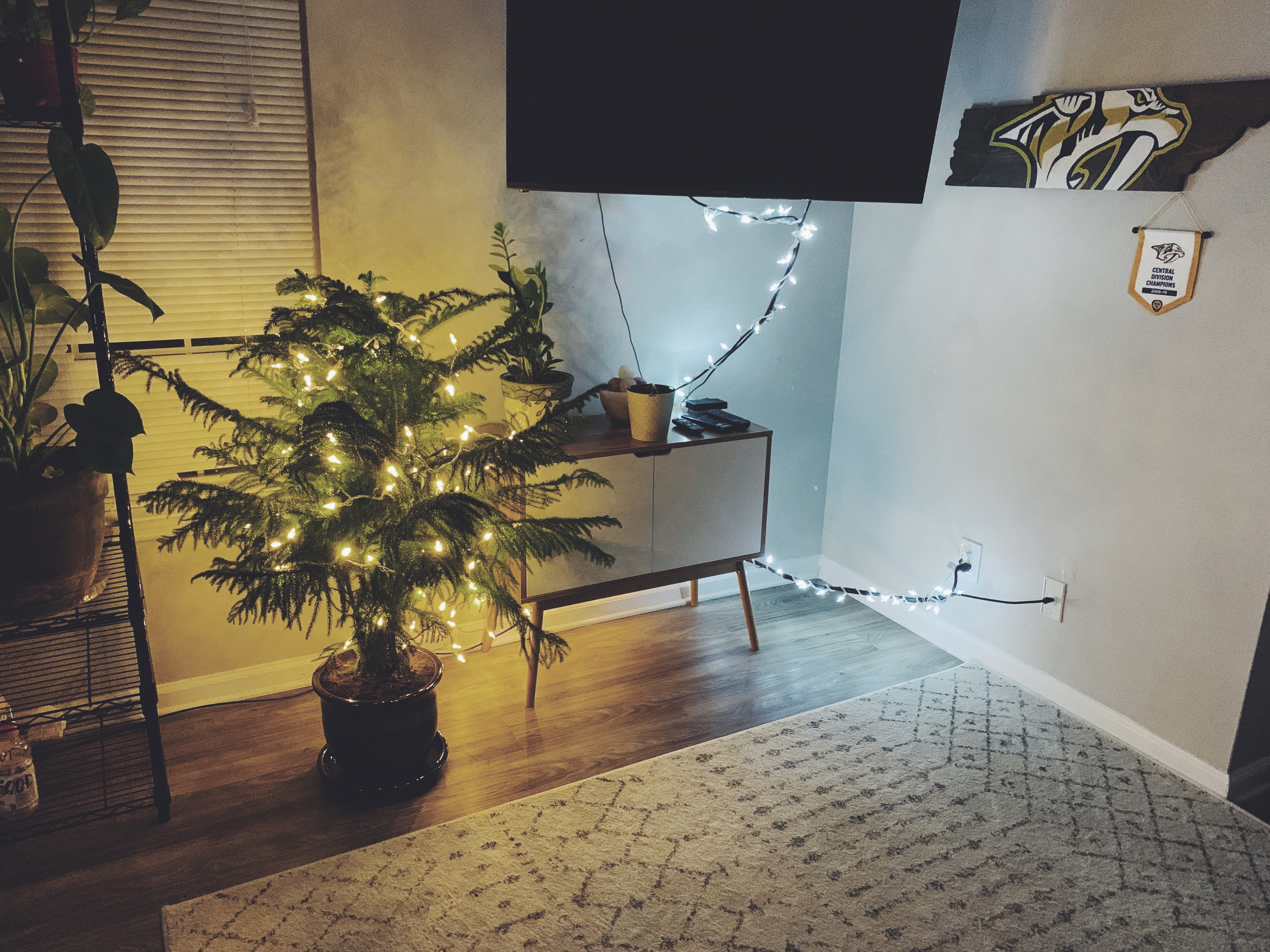 I got to do a little mural hunting in Nashville. I'm very slowly making my way through the city so I can create a massive guide on the street art here.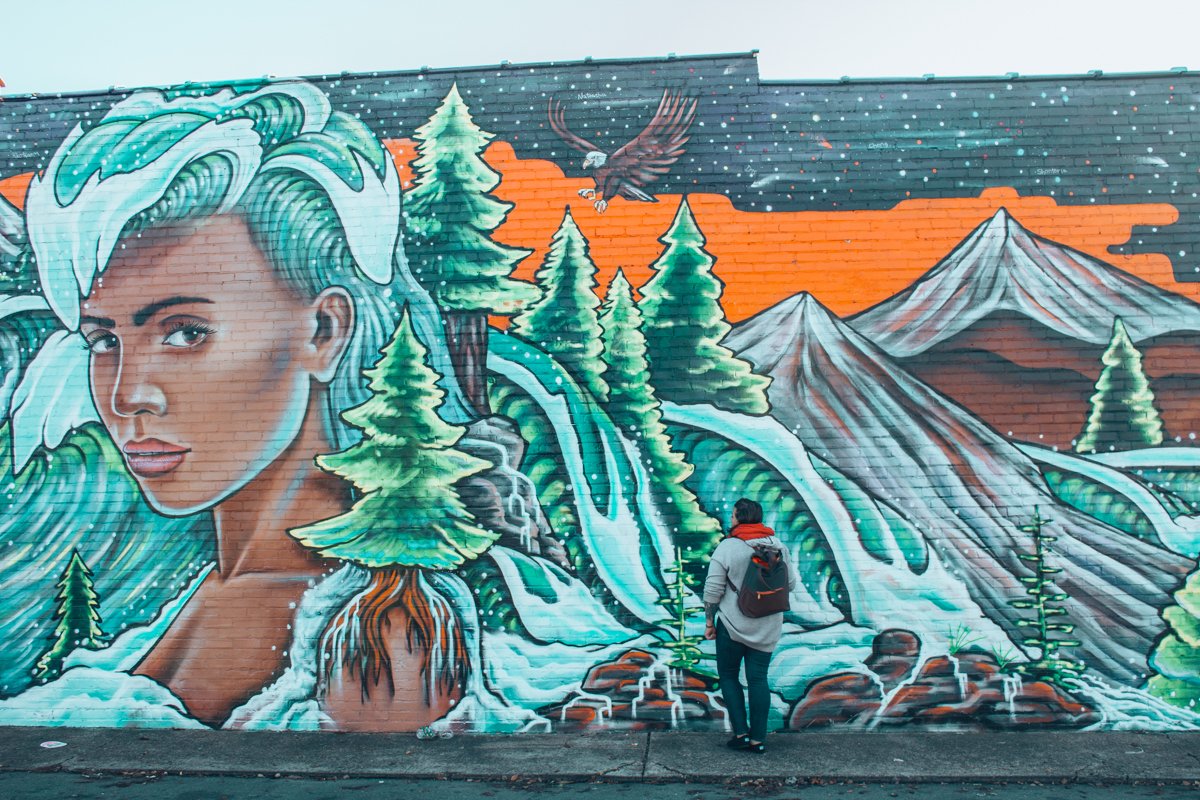 I pet sat for a new client which means new dog friends!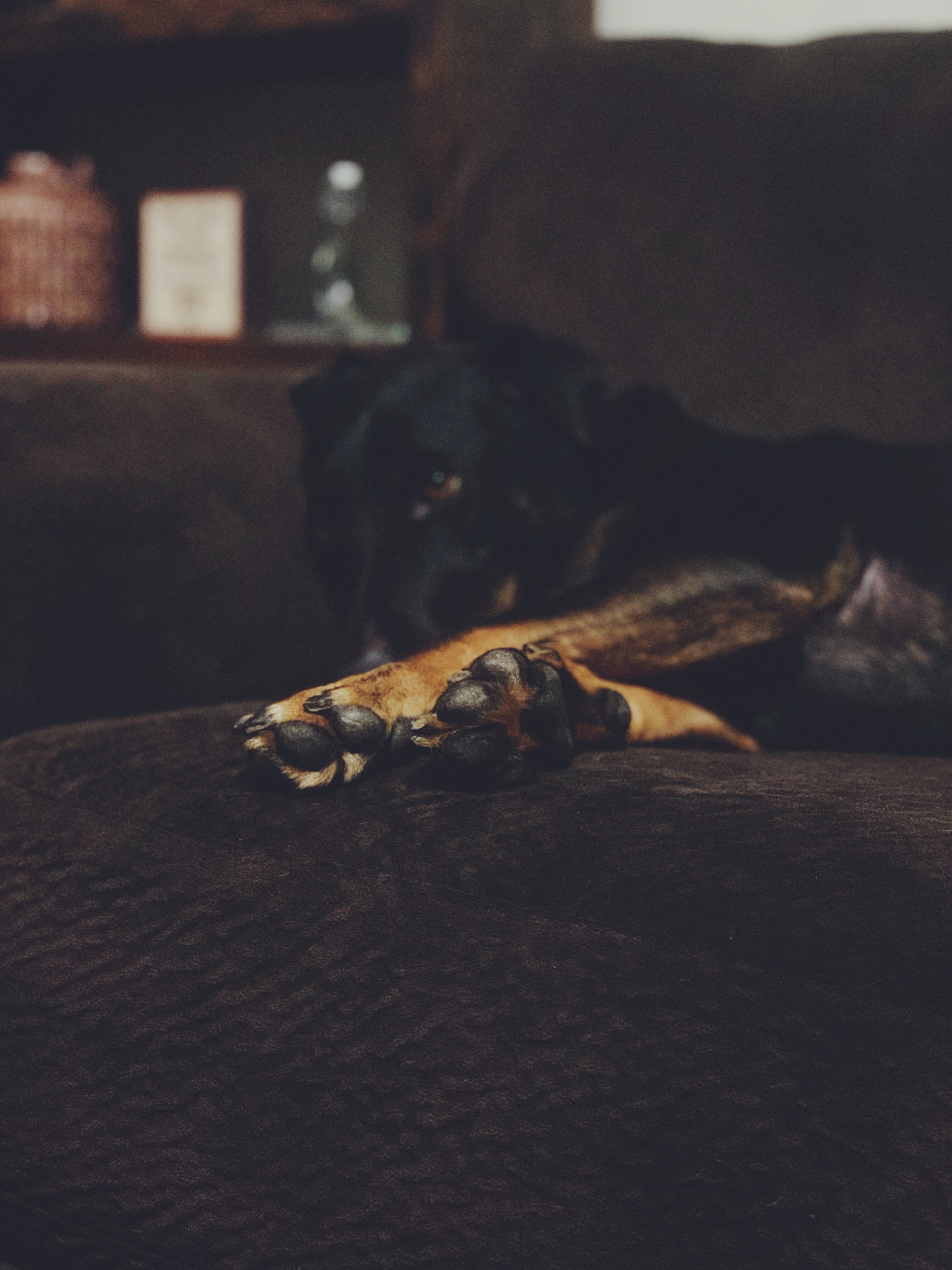 ---
35 Before 35 Update
I'm adding this to my monthly post for my own accountability. I made this list back when I turned 30 and I do tend to be overambitious when making these types of lists, but it's still fun no matter if I don't complete them all.
Number of Items Completed: 5 of 35 – participate in a monthly book club, have a consistent brand, act more like an entrepreneur instead of a hobbyist, get my scuba certification, lead a compassionate and conscious life.
Updates to List: I'm removing Havasu Falls from my list. I actually scored a hard to get permit this year and was planning to go but I was feeling uncomfortable about the horrible abuse of pack animals and I decided it is not for me right now. If that changes in the future, I would probably go. Not sure what I want to replace it with yet. It is unfortunate because I want to support Native Americans, but I can't be a part of animal abuse.
List Items to Focus on in December: eat healthier, give vlogging a chance, work on learning a second language (Russian), visit more TN state parks, and continue yoga.
---
Income Report in November 2019
I want to start sharing my earning and expenses every month and considered doing a separate post for this, but I think I'll just share it here for now.
Income
In November 2019,  I earned a total of $1293.30 from my blog or projects obtained through my blog.
Affiliate Income: $38.45
Booking.com – $0
Amazon – $37.42
CJ – $1.03
Skimlinks – $0
Get Your Guide – $0
ShareASale – $0
Awin – $0
Ads: $105.88
Freelance Writing: $100
Freelance Projects: $600
Sponsored Posts: $450
Sponsored Instagram Posts: $0
Expenses: $365.47
Pinterest VA (for scheduling) – $90
Tailwind (for Pinterest scheduling) – $14.99
Smarter Queue (for scheduling social Twitter/Facebook) – $20.19
Impact Travel Alliance – $9.99
Hashtracking (for tracking Twitter Chat results) – $18
Keysearch (for keyword research) – $13.60
Adobe (for editing) – $10.96
AWeber (for email campaigns) – $19
Facebook Ads – $29.90
Tasty Pins (for Pinterest SEO; annual charge) – $29
Siteground (web hosting; 3 month charge) – $104.85
Short Pixel (photo smushing on WordPress) – $4.99
Thoughts on my expenses – I'm always looking to see where I can trim down on expenses, but I also realize at some point you have to spend money to make money. I decided to hire a Pinterest VA for scheduling only. I still make all of my own pins and do all my own Pinterest sharing threads. But, she goes in and schedules about 300-400 pins a week for me and this takes a lot off my plate that I wasn't getting done. And, I think the price is exceptional for the value.
Impact Travel Alliance is a sustainable travel network and who I traveled with to Nepal. I love the community. This network is not just for media – it's for anyone who is interested in or believes sustainable travel is important. If you're interested in joining, make sure to mention my name when you do so!
AWeber is a great tool but I need to actually use it more if I'm going to keep paying for it. Want to sign up for my email list and help me out?!
Since having to make a new Facebook page since Facebook is a jerk and wouldn't let me change my name when I changed my brand, I've been doing a very low promotion. I'm doing a hyper-focused campaign towards vegans and people interested in sustainable tourism. It's only about a $1/day and I'll probably continue doing it.
Net Income: $927.83
---
Blog Traffic for November 2019
Monthly sessions for Wild Hearted: 8,187
Monthly sessions for Oddities and Curiosities: 775
Monthly page views for WH: 9,466
Monthly page views for OC: 895
Monthly users for WH: 7,503
Monthly users for OC: 693
Social media followers for WH: 67,544
Social media followers for OC: 533
Blog posts published/updated for WH: 8
Blog posts published/updated for OC: 2
Blog Goals for December 2o19
Reach 15,000 pageviews on Wild Hearted
Reach 3,000 pageviews on Oddities and Curiosities
Make $1500 in blog income.
Go through every single post on WH and make a full SEO plan to delete or rewrite.
Business plan for 2020.
End of year recap posts.
---
MOST POPULAR POST
I finally wrote an itinerary for Nashville – yes, I know -it's about damn time. I'm happy to know it was my most popular this month.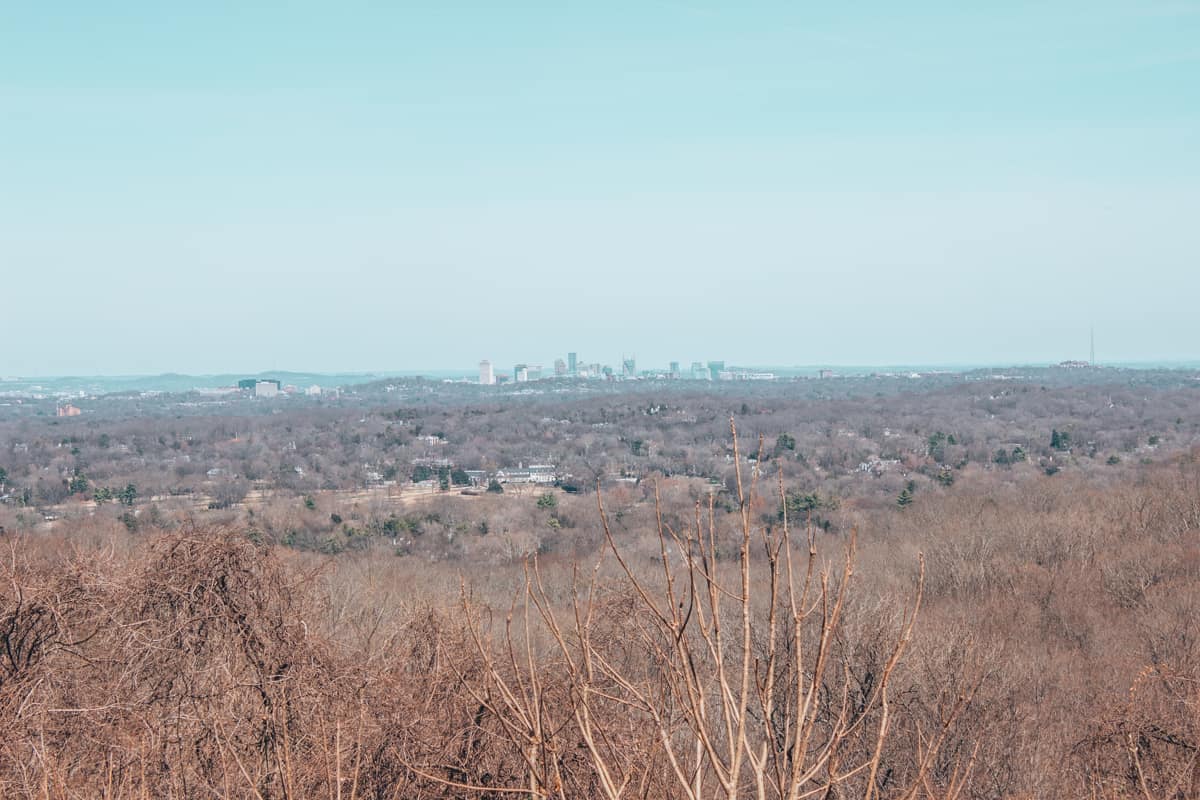 OTHER BLOG POSTS WRITTEN
---
BEST THING I ATE
Uh, I didn't do any traveling and this isn't a new dish for me but this breakfast bowl from Graze – a vegan restaurant in Nashville – is so incredibly good.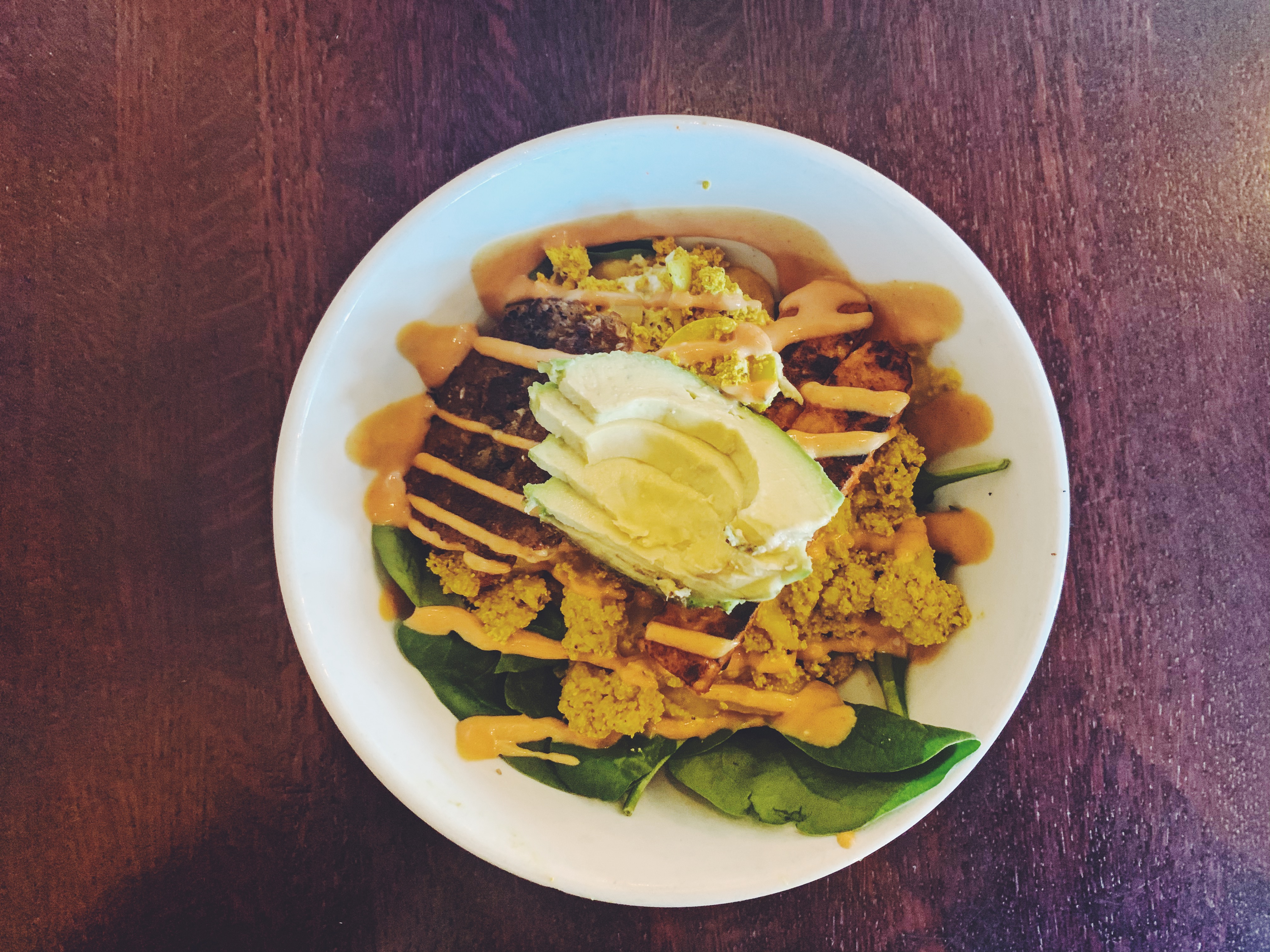 ---
MOST LOVED INSTAGRAM POST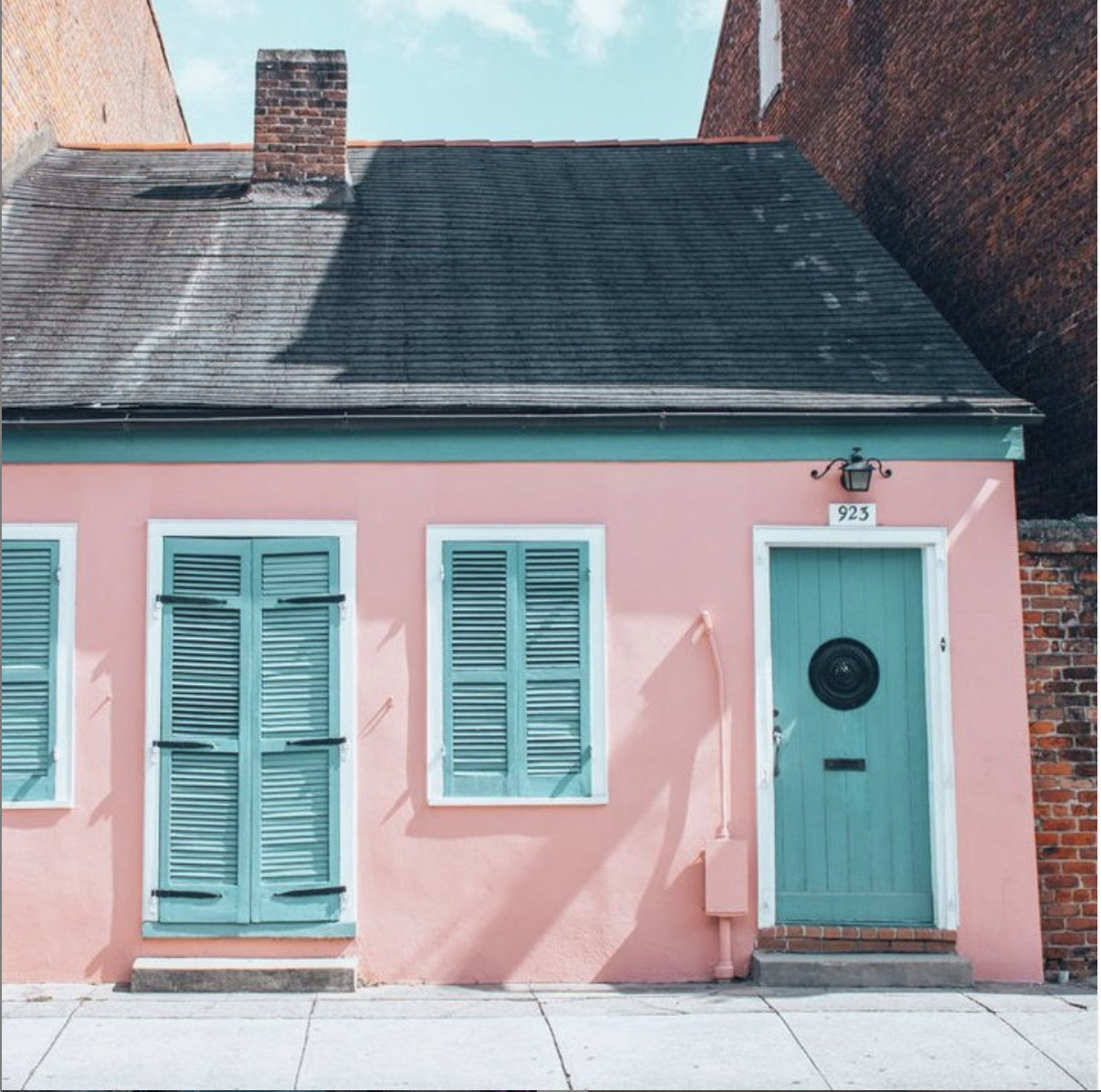 I'm very proud of everyone that follows me that my most popular photo was food-focused and it was of these beautiful macarons I ate in New Orleans. You can follow me on Instagram at @wild.hearted.blog.
---
WHAT I READ THIS MONTH
I've read twenty-four books this year so far and most of those in just the past couple of months. Here the six I read in November.
Outlander – after binging the TV show, I started reading the books. I'm very impressed with the book to show adaptation.
See on Amazon.
Echoes of Evil by Heather Graham – I went searching for scuba diving books and found this fiction book with a scuba diving theme. It's actually a romantic mystery based in Key West.
See on Amazon.
Into the Planet: My Life as a Cave Diver by Jill Heinerth – From one of the world's most renowned cave divers, a firsthand account of exploring the earth's final frontier: the hidden depths of our oceans and the sunken caves inside our planet. This was both fascinating and terrifying.
See on Amazon.
Club Dead by Charlaine Harris – This is the Sookie Stackhouse book #3. After re-watching True Blood, I decided I wanted to re-read the book series. It's a quick and easy read for me and definitely a guilty pleasure.
I Don't Want to Kill You by Dan Wells – This is John Cleaver book #3 which is a series I'm reading based on a teenage sociopath that lives by a code to keep himself from hurting people. Think of a teenage Dexter with supernatural elements.
See on Amazon.
Three Dark Crowns by Kendare Blake – I had a really hard time getting into this one but once I hit like 30% in, I was hooked. Not sure what I disliked at first, but I was having a hard time keeping up (this could also just be ADD). Now I'm pretty excited to read the rest of the series.
See on Amazon.
---
WHAT I WATCHED THIS MONTH
Uhhh, I admittedly went down the Christmas movie and reality tv show rabbit hole this month. I can not remember the last time I watched reality tv and I really don't like it but I was looking for a background show to watch and my friend told me about 90 day fiance. The ironic thing is it's not the type of show either of would watch.
Holiday in the Wild – After her husband ends their marriage, Kate (Kristin Davis) embarks on a solo second honeymoon in Africa. There, she and Derek, a pilot, rescue a baby elephant. While nursing the elephant back to health, Kate discovers how much she loves her new surroundings.
Atypical Season 3– this is such a good show and they're quick episodes!
Let it Snow – A snowstorm hits a small midwestern town on Christmas Eve, bringing together a group of high school students. They soon find their friendships and love lives colliding, and Christmas morning, nothing will be the same.
Horns – I can't believe I haven't watched this yet or read it (despite it being on my bookshelf for years) but I really liked it! Definitely going to read the book now.
The Knight Before Christmas – Total typical Holiday Christmas movie but still cute. After a magical sorceress transports medieval knight Sir Cole (Josh Whitehouse) to present-day Ohio during the holiday season, he befriends Brooke (Vanessa Hudgens), a clever and kind science teacher who's been disillusioned by love. Brooke helps Sir Cole navigate the modern world and helps him discover how to fulfill his mysterious one true quest – the only act that will return him home. But as he and Brooke grow closer, Sir Cole begins to wonder just how much he wants to return to his old life.
90 Day Fiance – I don't even know what to say. I'm ashamed.
Teen Wolf – Started watching this with the boyfriend (who has seen it before) and I really like it! Lots of cool lore.
The Mandalorian – OMG so good. I grew up watching Star Wars (the original ones) and so I have high expectations. I love this show so much and I *****SPOILER***** can't get over baby Yoda.
Noelle – Disney+'s version of a Hallmark Christmas movie with Anna Kendrick. What more could you ask for?!
---
COMING UP IN December 2019
I don't have much in terms of travel. I'm headed to Knoxville in a couple of weeks for my sister's graduation from the University of Tennessee. I doubt I'll be doing much exploring but it'll be awesome to be back where I went to school and spend time with family. And, let's be honest – any travel is exciting for me.
Additionally, I'll be working a lot at my part-time job, on both of my websites, and more. I'm excited to write some end of year, best of type of posts and also make plans for next year.
Christmas is also, of course, this month. I'll be spending plenty of time with family.
Latest posts by Ashley Hubbard
(see all)