48 Hours in New Orleans
|
*This post may contain affiliate links, meaning if you book or buy something through one of these links, I may earn a small commission (at no extra cost to you!). Please see my disclosure.
48 Hours in New Orleans
In January, Kaleb and I headed to New Orleans for the first time ever. We needed a quick getaway and I snagged a great deal on flights on Skyscanner – they ended up being free after points – can't beat that! We were both super excited but knew we would have to use our time wisely. 48 hours in New Orleans is not enough so we had to make the most of it.
Day 1
9AM – Arrive in New Orleans
Take the airport shuttle to your hotel. It's roughly $40 a person roundtrip. There is some kind of special thing to where Uber is super expensive so we went with the shuttle. It would have been about the same price, I believe.
10AM – Arrive at Hotel/Hostel and Check-In
We stayed at the India House Hostel – a short, 10-min trolley ride from the French Quarter. You can find my review here.
11AM – Head to the French Quarter
Walk the streets of the french quarter and just take it all in for the first time. From the crazy Bourbon Street and people completely wasted mid-morning to street performers and more, there is so much to take in visually.
12PM – Eat at the Royal House Oyster Bar
By this point, we were both pretty damn hungry and trying to decide where to eat. I'm so weird about eating in a new city because I want to make sure I'm getting the best I can in the limited amount of time I have.
We were having a hard time deciding when we ran into the Royal House Oyster Bar and I remembered reading some good reviews so we decided to try it out. We left full and completely satisfied.
Kaleb ordered oysters on the half shell and I got the Oysters Rockefeller.
1PM – Head to the French Market
The French Market is like a farmer's market and flea market rolled into one – everything from food items, to typical souvenirs to artwork.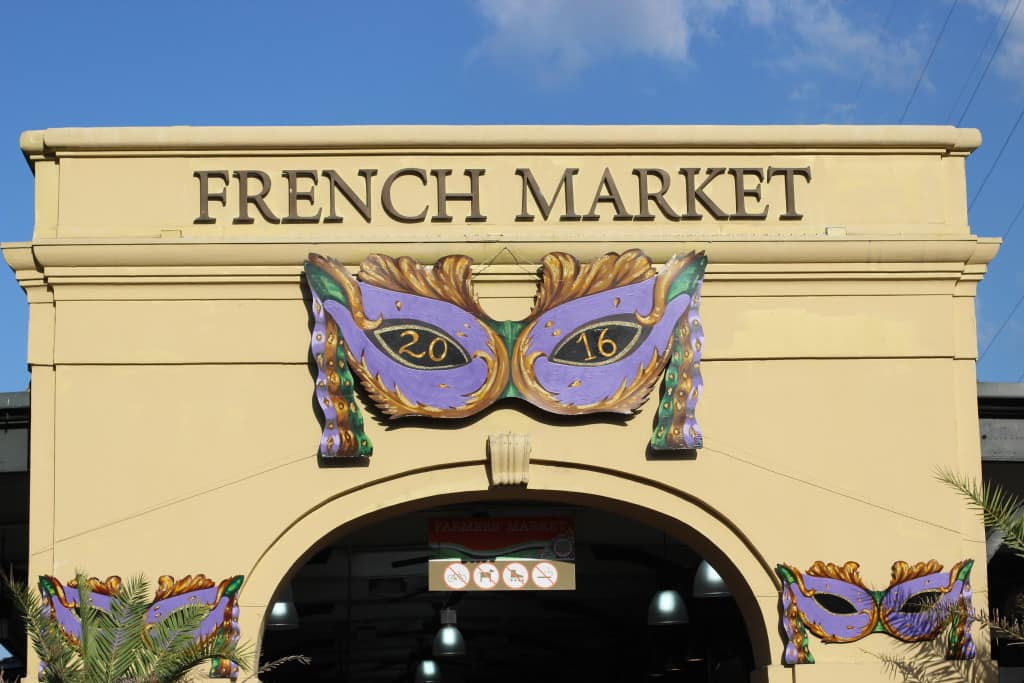 3PM – Nap
5PM – Dinner at Coop's Place
I purposely went out searching for a local favorite for dinner and we hit the jackpot. Located right near the French Market on Decatur Street is Coop's Place – a tiny, hole-in-the-wall dive bar. The staff is would I would describe has no-nonsense friendly – they're nice but they do things their way. The food though…the food was amazing. Exactly the perfect traditional New Orleans food we were looking for.
There tagline is "Where the not-so-elite meet to eat" which is great if you ask me!
I chose the rabbit + sausage jambalaya (supreme option which includes shrimp) and Kaleb got the Coop's Taste Plate which has a little bit of everything. Let me explain something about this jambalaya…I'm salivating at the mouth – almost three months later – just writing about it.
7PM – Beignets at Cafe du Mondé
If you can squeeze in more food, walk on over to Cafe du Monde to try the infamous beignets. Make sure to get a chicory coffee as well. All the hype over these delicious powdery bites completely makes sense.
8PM – Get into Trouble on Bourbon Street
You're in New Orleans. Live a little. Have some fun. I tried absinthe for the first time at the Old Absinthe House – which while pricey was pretty cool to do once.
Day 2
7AM – Wake Up
We're early risers even when we have late nights. It's an unfortunate side effect of getting older. I hate it because I love sleep but oh well.
8AM – Eat Macarons for Breakfast from Sucré
I had planned on visiting the main Sucré on Magazine Street at a later time in the day but we literally ran into Salon by Sucre while heading to breakfast. I got an assortment of macarons and I was so sad when I finished the last one. Sucre also ships to your house which is something I need to do soon!
Afterwards, we headed for our intended breakfast spot – The Ruby Slipper. It had amazing reviews and everyone we mentioned it to, highly suggested it. Unfortunately, we were not all that impressed but I'm assuming that was a fluke considering the high praise and wait. I hope to try it again next time we go!
9AM – Walk Around Jackson Square
Check out all the art vendors, street performers and more in Jackson Square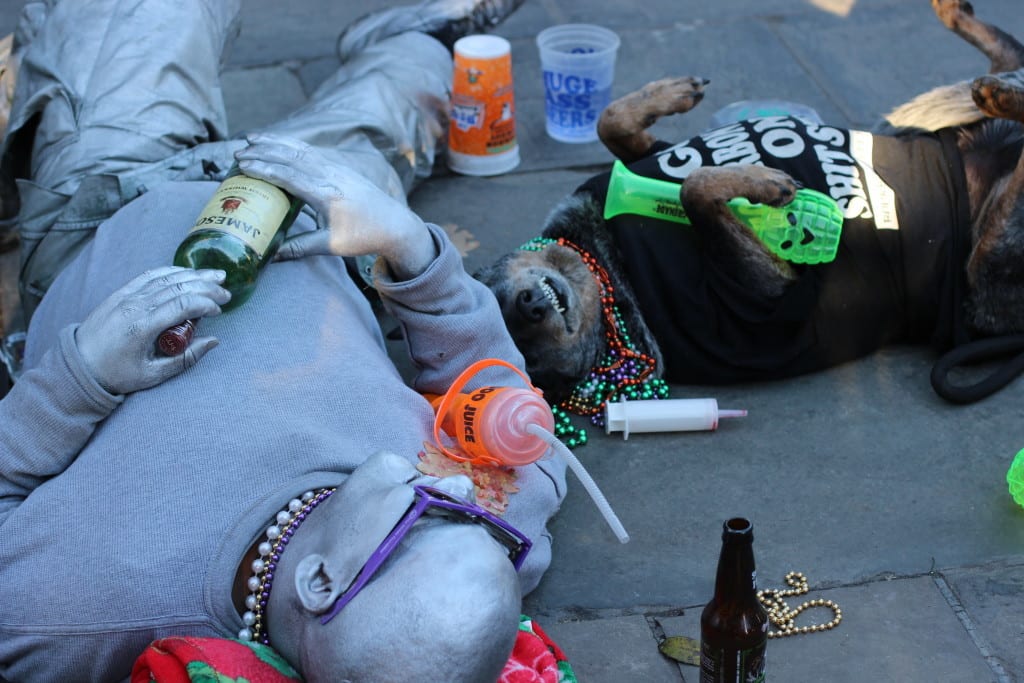 11AM – Get Your Fortune Read
Go to the Bottom of the Tea Cup and get your fortune told – something that is pretty common around Jackson Square.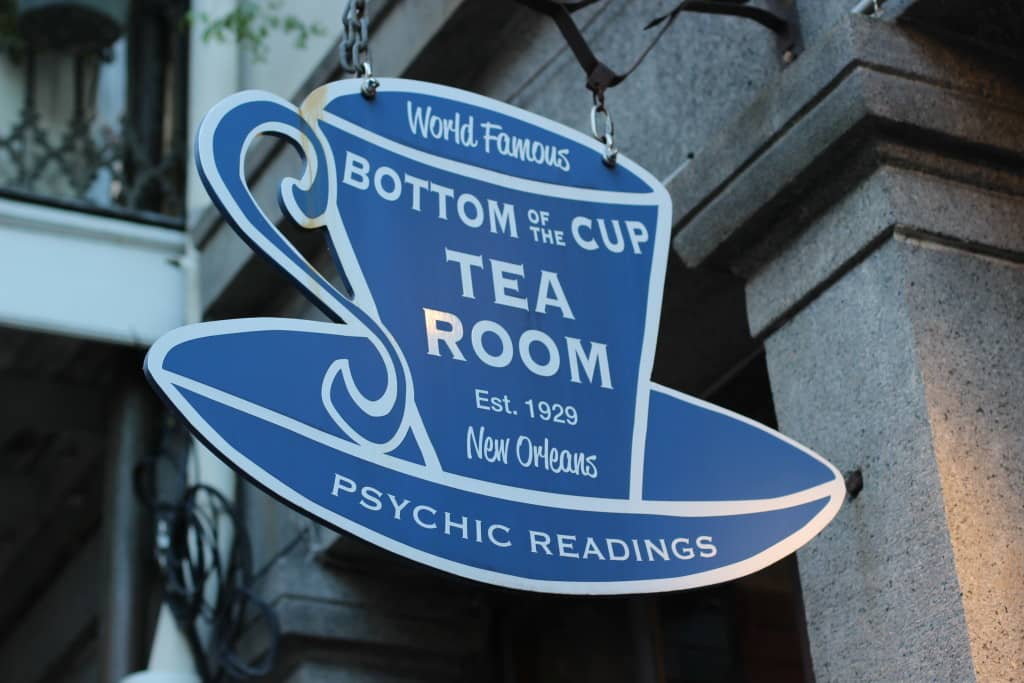 12PM – Lunch + Nap at Hostel
We like our naps. Okay?
3PM – House Shop in the Garden District
There is plenty to do in the Garden District (and plenty I didn't get to do for lack of time!) but house-shopping would be one of the top things. When I say house shopping, I mean enviously stare at every house and wish I could have it.
5PM – District Donuts
So, I google the best donut places everywhere I go. Does this mean I have a problem? I got this box of donuts and carried them all the way back to the hostel to have for breakfast the next morning.
7PM – Head to Frenchman Street
This is the local preference over Bourbon Street – a lot calmer option with tons of great jazz music!
DAY 3
9AM – Back Home