This post may contain affiliate links, meaning if you book or buy something through one of these links, I may earn a small commission (at no extra cost to you!). Please see my disclosure.
I originally wrote this 2 days in New Orleans guide back in early 2016 and after a recent and much more in-depth trip, I'm really excited to update this itinerary. Additionally, I was vegan in New Orleans this time around and so I'm excited to update this post with animal-friendly options! I fell in love with New Orleans on that first trip and it was only solidified this time around.
The longer you can spend in New Orleans the better, in my opinion. But, it is also the perfect city for a weekend trip and there are often some great airline deals which you can't beat if you're exploring New Orleans on a budget! With that being said, I wanted to keep this itinerary focused on what you can do, see, and eat when you've only got 48 hours in New Orleans.
---
2 Days in New Orleans Map
---
2 Days in New Orleans – Day 1 of 2 Days in New Orleans
After arriving in New Orleans the night before and getting a good night's rest after your drive or flight, it's time to get out explore because after all, you only have 2 days in New Orleans. Make the most of it!
Breakfast at Breads on Oak
I would go pretty far as to say this was probably the best thing I ate in New Orleans. I was looking forward to this meal all weekend and stopped here on the way out before driving home eight hours and I'm still dreaming about it. While they're known for their bread, they have tons of baked goods and pastries. They also have a full breakfast and lunch menu. Everything is completely vegan and there are several gluten-free options as well.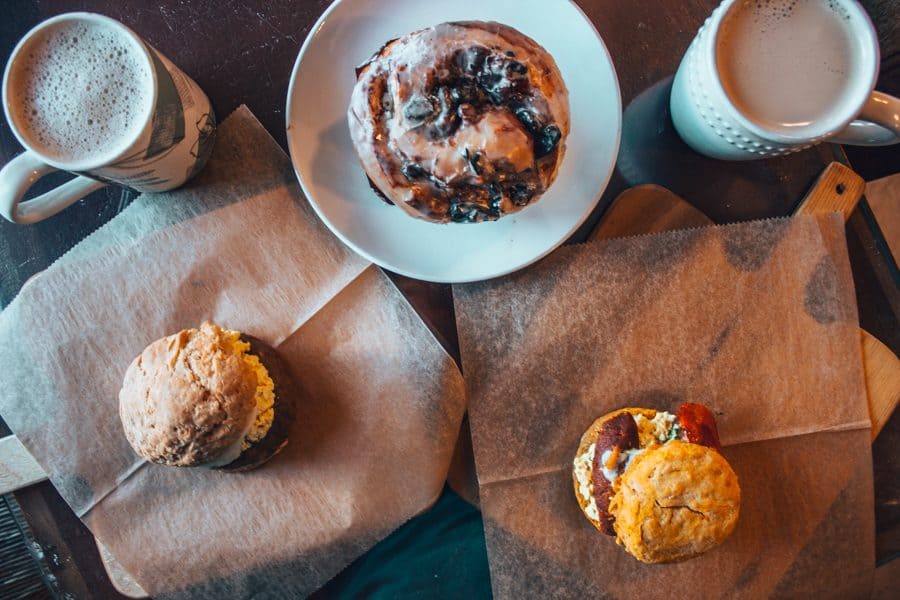 Essential Information about Breads on Oak 
Address | 8640 Oak St, New Orleans, LA
Hours | 7 am-3 pm daily
Website | breadsonoak.com
---
Audubon Park
Next head to one of the amazing green spaces in New Orleans. The Audubon Park is located in historic uptown New Orleans is a great place to get some much needed time with nature, enjoy a picnic, or take a walk. The park is full of ancient live oaks including the infamous Tree of Life.
Ride the St. Charles Streetcar through the Garden District
The St. Charles line in New Orleans is the oldest continuously operating streetcar in the world. You should definitely ride it for a least a little bit. Jump on at the corner of Canal St and Carondelet St and ride the all the way to the end of the line (S. Carrollton at S. Claiborne). Then you can switch and ride back. It's a great way to see the Garden District and the Uptown neighborhood with limited time. Plus, it's just a cool experience.
The St. Charles line is the green streetcars.
If you're heading to Breads on Oak for breakfast, jump on the St Charles streetcar line and ride until the S. Carrollton at Oak stop and then walk a couple of blocks to the restaurant. You can then walk back to the line and ride it back until you're ready to hop off again (possibly Audubon Park). 

Walk Around the Garden District
A stroll around the Garden District is absolutely worth it. Drool over the historic homes, visit Lafayette Cemetery No. 1, and check out the stores and restaurants on Magazine Street. Free Tours by Foot offers a great self-guided Garden District walking tour as well.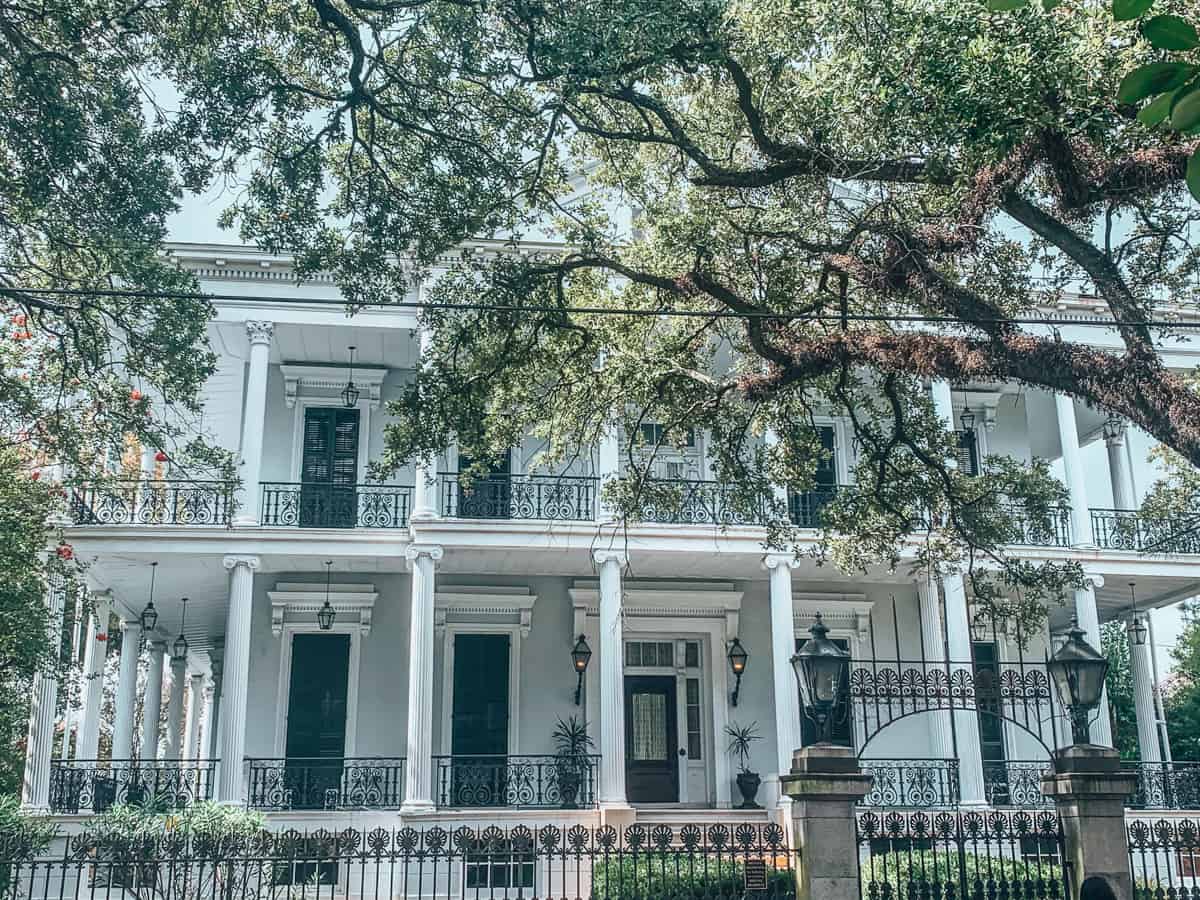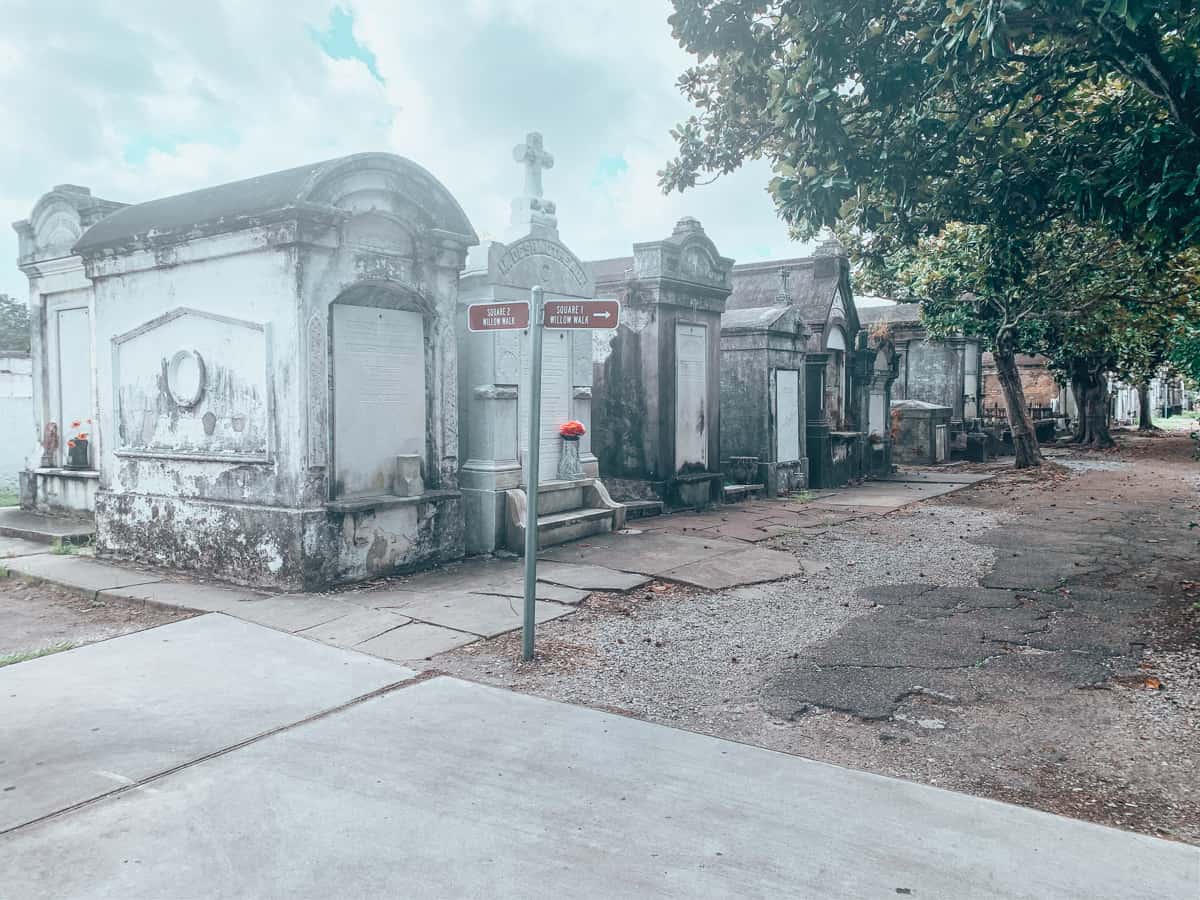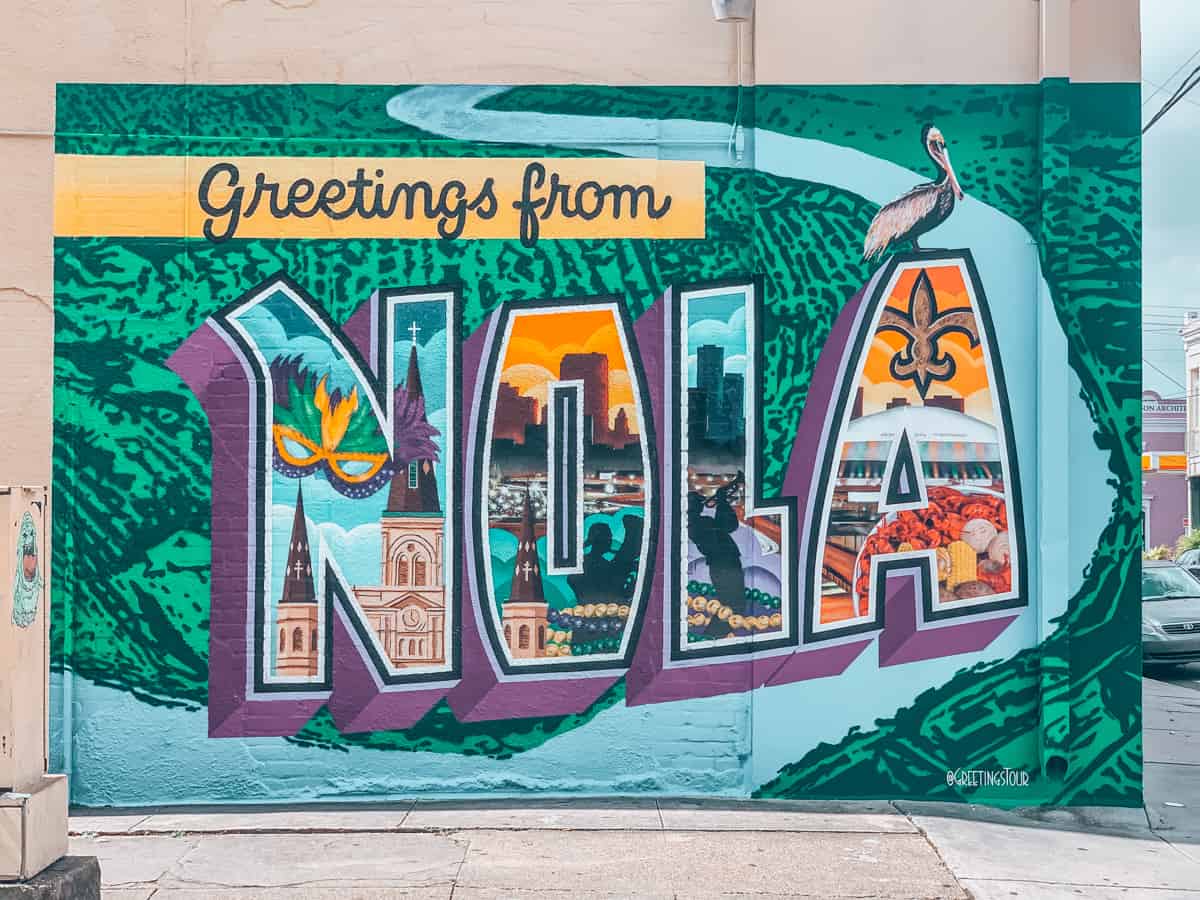 ---
Lunch at Auction House Market
I love a good food hall and I found this one on accident. I was head to Mac & Moon (see below!) to get vegan macarons and ice cream and I didn't even realize it was located inside a food hall. There are several spots here with vegan options including:
Essential Information about Auction House Market
Address | 801 Magazine St, New Orleans LA
Hours | 7am-10pm Sun-Thu; 7am-11pm Fri-Sat
Website | auctionhousemarket.com
Dessert at Mac & Moon
Everything is gluten-free and vegan including french macarons, cream tarts, rolled ice cream, milkshakes, and wild-harvested herbal teas.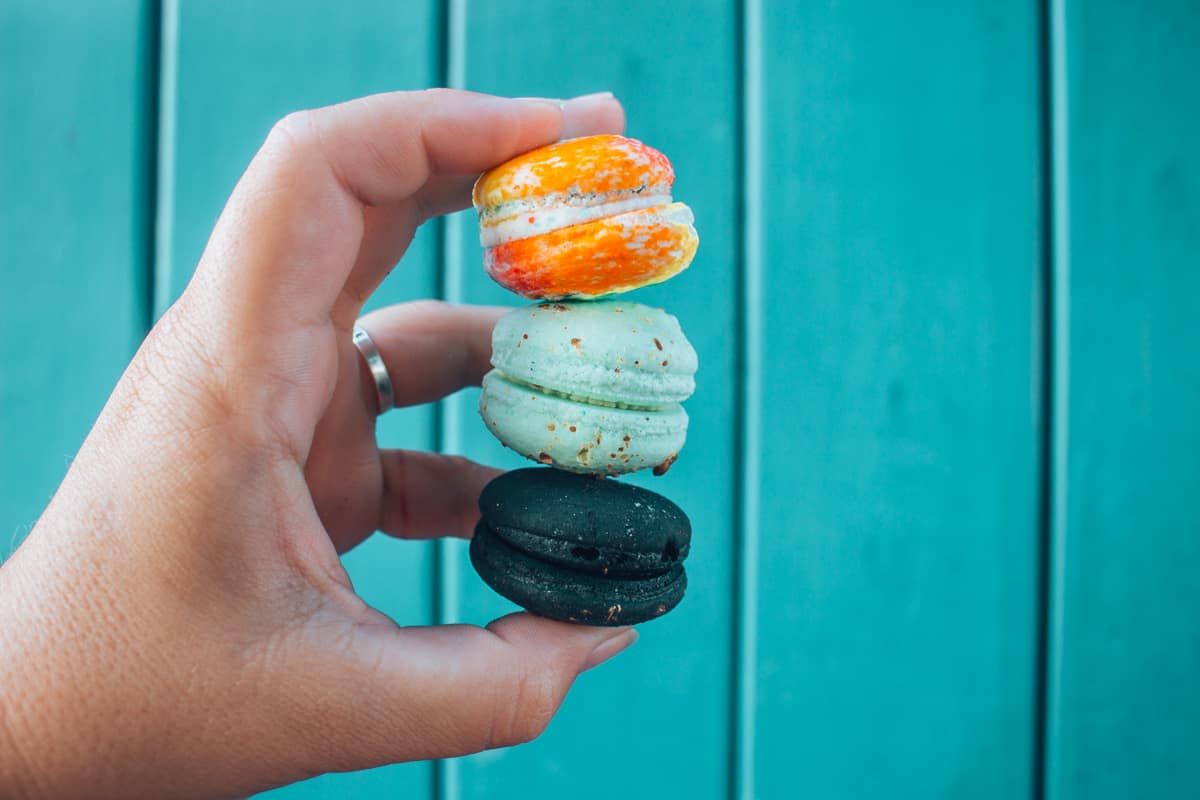 Essential Information about Mac & Moon
Address | 801 Magazine St, New Orleans LA
Hours | 7am-10pm Sun-Thu; 7am-11pm Fri-Sat
Website | auctionhousemarket.com/mac-moon
National WWII Museum
The National WWII Museum tells the story of the American experience in the war that changed the world—why it was fought, how it was won, and what it means today—so that all generations will understand the price of freedom and be inspired by what they learn.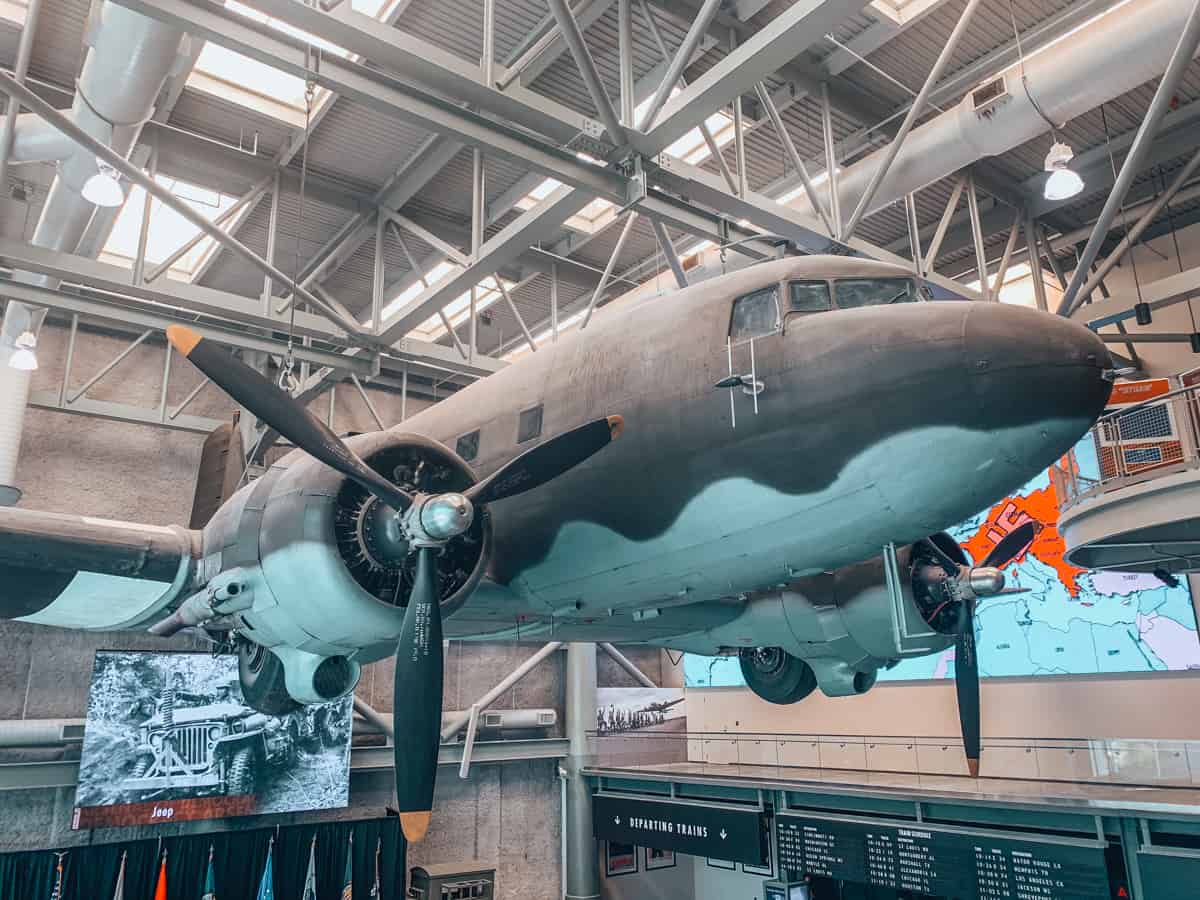 Essential Information about the National WWII Museum 
Address | 945 Magazine St, New Orleans, LA
Hours | 9am-5pm daily 
Website | nationalww2museum.org
City Park
It's now time to take the Canal streetcar line all the way to the end and check out City Park. City Park is absolutely huge and you'll never see it all but you can sure try! It is 50% larger than Central Park in New York City and is the 20th most visited urban park in the country.
I only explored a small portion of it including the really cool and oddly strange sculpture park.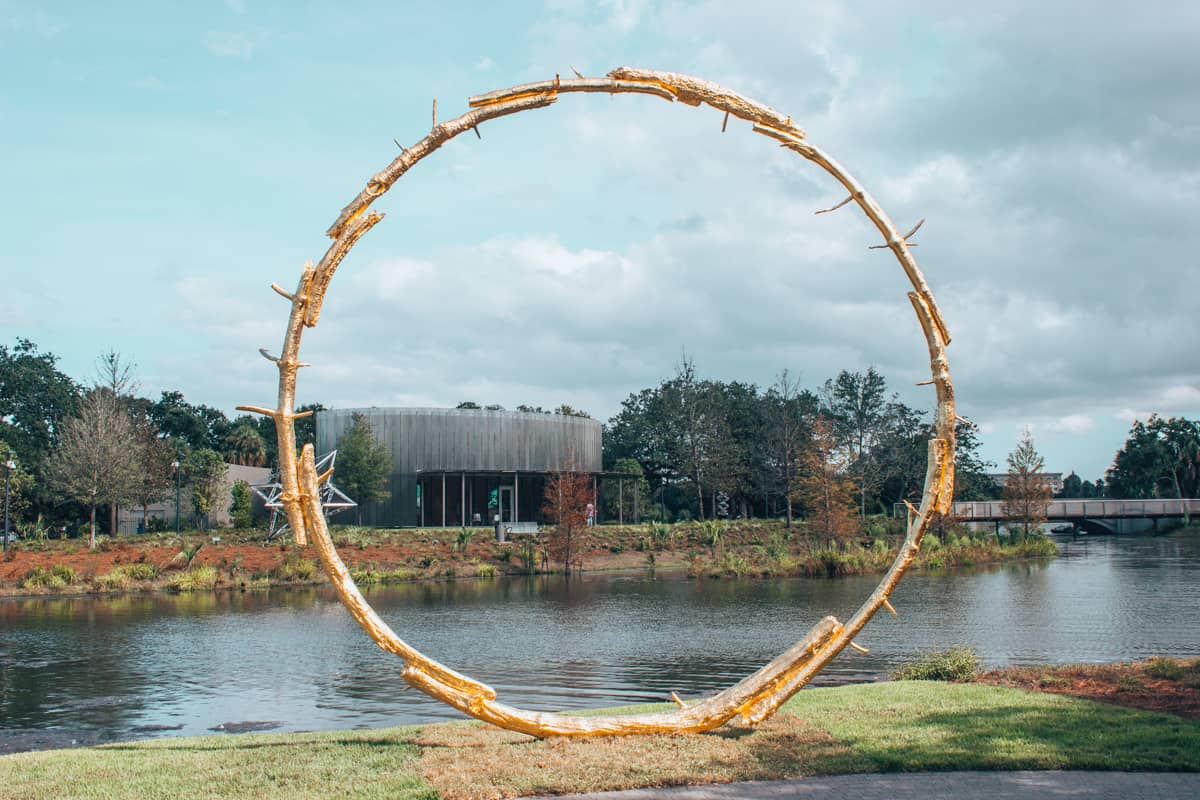 Essential Information about City Park 
Address | 1 Palm Dr, New Orleans, LA
Hours | sunrise-sunset
Website | neworleanscitypark.com
Dinner at Trilly Cheesesteaks
Head to Trilly Cheesesteaks while you're in the neighborhood. They are an omni restaurant but they have vegan versions of every single item on their menu and the food was fantastic.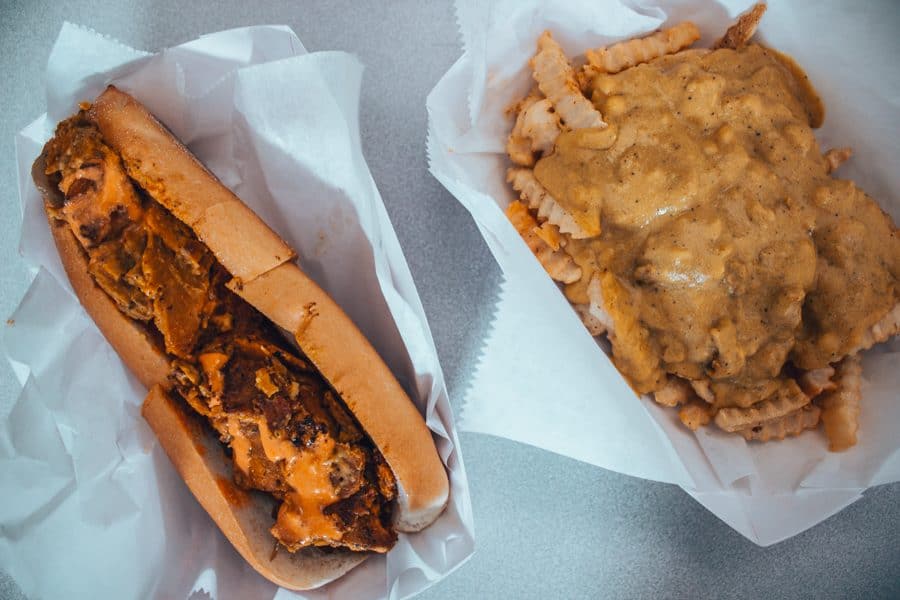 Essential Information about Trilly Cheesesteaks 
Address | 4413 Banks St, New Orleans, LA
Hours | 11am-12am daily
Website | trillycheesesteaks.com

Day 2 of 2 Days in New Orleans
Day 2 of 2 Days in New Orleans is all about the French Quarter and surrounding areas. There's enough here to explore over several days, but one day will give you a good feeling of what the French Quarter is all about.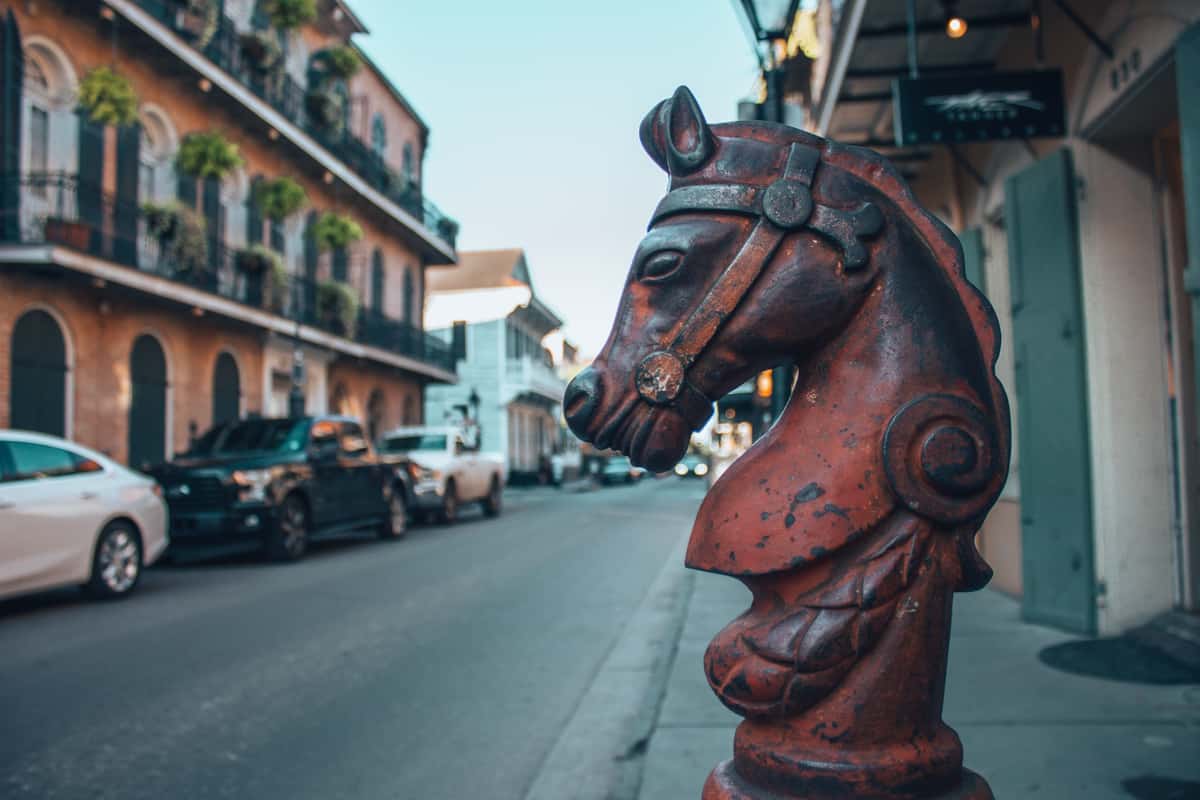 Walk Around Jackson Square
Check out all the art vendors, street performers and more in Jackson Square. It's a great place to take a break and sit on the benches. There was actually a wedding happening while I was there so we just sat down and watched for a bit and escaped a bit of the summer sun.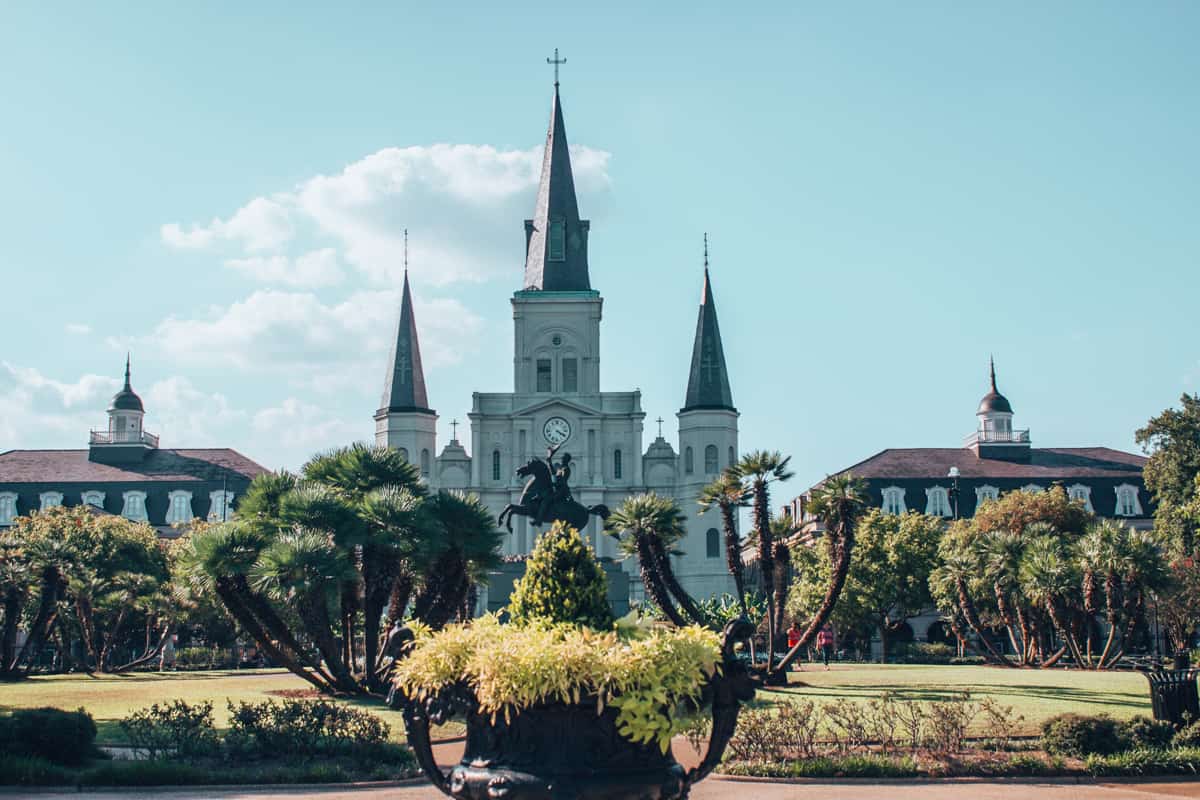 St. Louis Cemetery No. 1
New Orleans definitely does not have a shortage of cemeteries, but the most iconic is St. Louis Cemetery No.1. You actually must visit via a tour. The cheapest way to do that is with Free Tours by Foot. It's actually $2 because there is a fee for the cemetery.
You can also join a number of different tours that visit the cemetery. I visited while on an American Horror Story filming location tour and it was a lot of fun.



Street Performers
You can't walk around the French Quarter without running into street performers and some will literally stop you in your tracks and you can't help but want to listen for a few minutes.

Faulkner House Books
Located right off Jackson Square is this adorable little bookstore that is located in the former home of William Faulkner.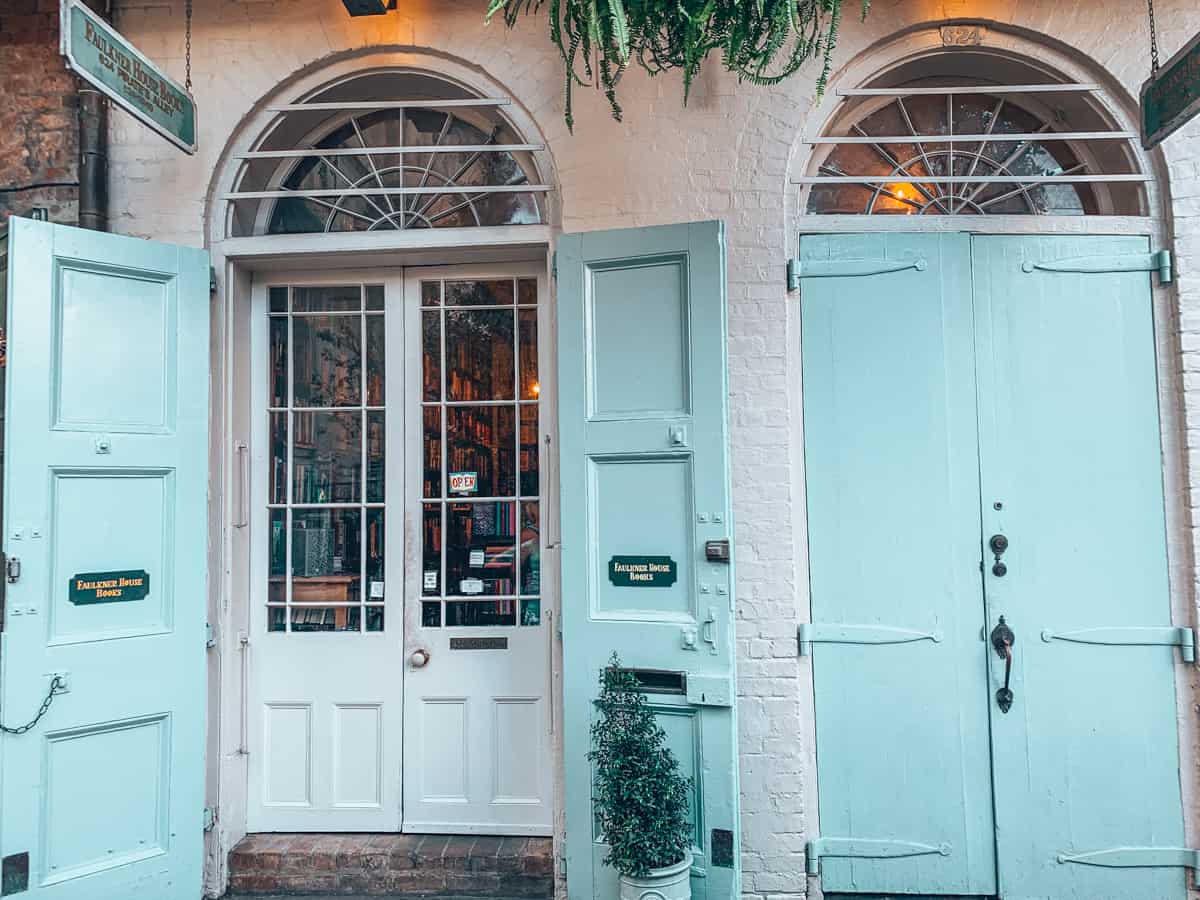 Essential Information about Faulkner House Books
Address | 624 Pirate's Alley, New Orleans, LA
Hours | 10am-5pm daily
Website | faulknerhousebooks.com
Lunch at the French Market or Tahyo Tavern
A lot of my favorite vegan spots were outside of the French Quarter but there are still some good options around the French Quarter. I would either head to the French Market and grab a meal at Meals from the Heart Cafe or head to Tahyo Tavern, just a block or two away from the market. Tahyo Tavern only has one vegan-friendly option – a beyond burger, but the proceeds go to the pit bulls at Villalobos Rescue (Pitbulls & Parolees).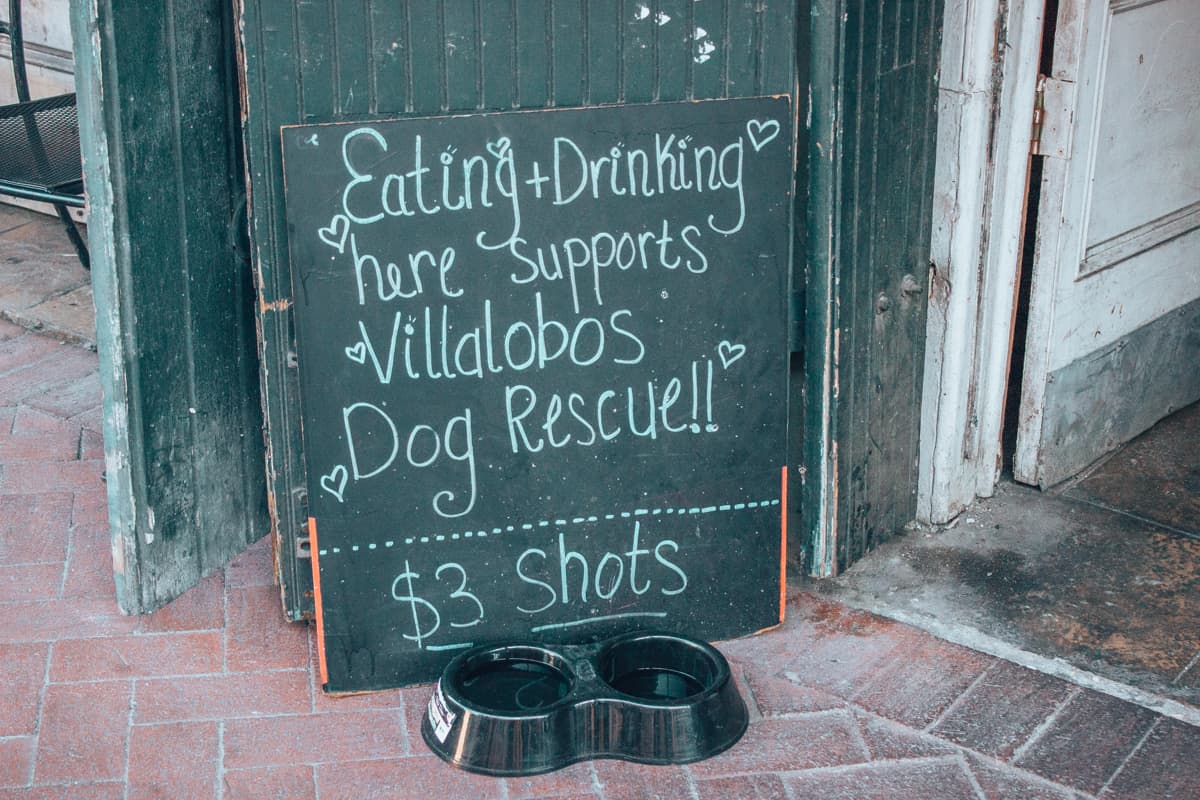 Essential Information about Tahyo Tavern 
Address | 1140 Decatur St, New Orleans, LA
Hours | 11am-11pm Tue-Sun, 11am-8pm Mon
Website | thetahyotavern.com
Explore all the Weird Museums
Even if you're not a museum person, these are arguably something that shouldn't be missed. I don't even know if museum is how I would describe them, but they are definitely weird, unique, and undeniably New Orleans.  There are three specific ones in the French Quarter and the nice thing is – the prices are completely manageable. These aren't going to run you $20-30 apiece.
The Pharmacy Museum is located in the old place of the first pharmacist in the United States. I love medical type museums and I went to a great one in Indianapolis as well. There's nothing creepier than old, used medical equipment, right? The Voodoo Museum is a very small museum all about the interesting and mysterious Voodoo religion.  The Museum of Death is a little bit darker and taboo than the other two and is literally just a collection of things having to do with death. If these weird museums interest you, make sure to check out this post on weird things to do in New Orleans on my other site.
Dinner at Sweet Soulfood
Once you're tapped out on the French Quarter for the day, head to Sweet Soulfood for some vegan soul food and cajun food. The portions are ridiculously huge, the vegan mac was so very good, and they were incredibly nice.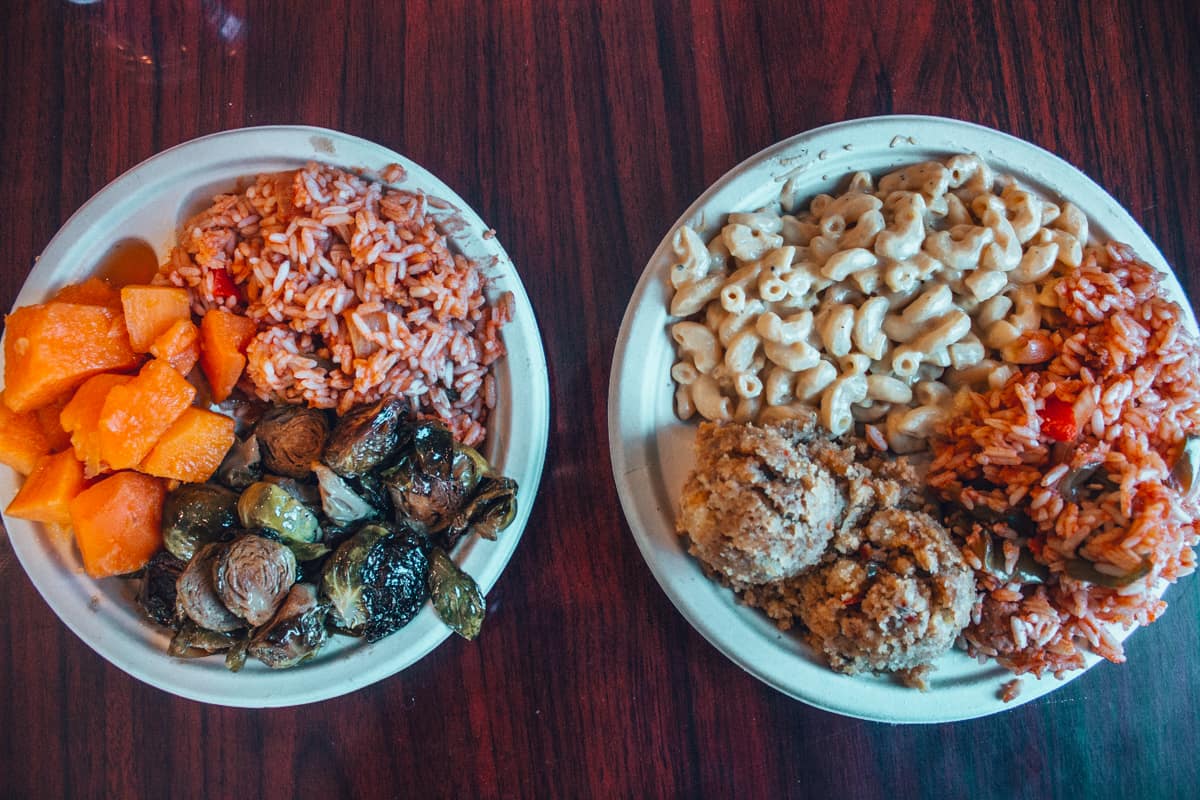 Essential Information about Sweet Soulfood
Address | 1025 N Broad St, New Orleans, LA
Hours | 11am-6pm Mon-Sat
Website | sweetvegansoulfood.com
---
Getting Around New Orleans
There are several great options for getting around New Orleans. If you're flying into the city, I would not say it's necessary to rent a car. In fact, I'd probably advise against it due to the high parking rates in New Orleans especially if you're only spending 2 days in New Orleans. If you're spending longer in New Orleans and you plan on driving outside of the city, I'd organize your trip in a way to where you may be rent a car just for one day.
Getting from Airport to Downtown New Orleans
Budget: For just $1.50, you can take the RTA's 202 Airport Express from the airport to Elk Place at Canal Street in downtown New Orleans.
Additionally, you can utilize the airport shuttle. The airport shuttle is a popular way to get from the airport to hotels in New Orleans. It costs $44 per person RT or $24 each way. You can reserve a spot in advance or just walk up at the baggage claim. For reservations, call (504) 522-3500 24 hours or more before your flight.
By Foot
New Orleans is very walkable. And, really you get such a better experience by exploring by foot. A nice mixture of walking and streetcar is the perfect New Orleans experience.
By Bus or Streetcar
There is a public transportation system in New Orleans called NORTA. This includes buses and streetcars.
A one-way ride costs $1.25, but you can buy passes including 1-day, 3-day, 5-day, and 31-day Jazzy passes via a card or on the GoMobile app. The passes are valid for unlimited number of trips for the allotted time purchased. They are valid on the buses AND streetcars. You can buy the passes on the app, in an RTA Ticket Machine, select vendors, and online.
You can also buy a 1-day pass (I'm not entirely sure about the others as I only did the 1-day) from the driver.
You need exact change to purchase any pass or ticket from the driver. 
By Car
Whether you're driving to New Orleans or renting a car, there are a few things to know about having a car in New Orleans. Parking is rarely free and not exactly cheap. Even budget hotels have overnight parking fees of at least $20. Additionally, you don't really need a car to get around the places on this itinerary. Everything in here is easily accessible via foot or public transportation.
By Uber or Lyft
Uber and Lyft are also definitely options in New Orleans.
Where to Store Luggage
If your check-in and check-out times don't sync up with your need to roam the streets and you need a place to store your bags check out LuggageHero, a service that helps you find a safe place to keep your luggage while you're running around!
---
Where to Stay in New Orleans
There are plenty of great areas and accommodation so deciding where to stay in New Orleans can seem a bit daunting. Most folks are inclined to want to stay in the French Quarter and I definitely get the appeal. It's beautiful, iconic, and historic. However, it's also crowded and expensive.
Since all of the things on this itinerary are so close, staying in the French Quarter won't make your experience any better so why not save some money. I stayed on Canal St which is directly in between the French Quarter and the Garden District and right on the Canal St streetcar line making it extremely accessible.
BUDGET
HI New Orleans Hostel
Located right on Canal St and part of my favorite sustainable hostel brand, HI New Orleans would be my top pick of places to stay. I would highly suggest staying here as it is centrally located – right off a streetcar stop and walking distance to the French Quarter. The common spaces are extremely large, colorful and have a welcoming vibe.
See Reviews Here | Book Here (free cancellation!)
MID-RANGE
The Quisby
The Quisby is an upscale hostel in the Lower Garden District offering ridiculously comfortable beds, a bar downstairs for making new friends, free breakfast, and blazing fast WiFi throughout for making your friends back home jealous.
See Reviews Here | Book Here (free cancellation!)
LUXURY
Domio Baronne St.
Domio Baronne St. is the perfect place for large groups of families and friends to enjoy curated apartment-style living with hotel services. Located in the heart of the Warehouse District, guests are minutes away from the French Quarter.
See Reviews Here | Book Here (free cancellation!)
---
PLANNING A TRIP TO NEW ORLEANS?
↓↓↓ PIN IT FOR LATER ↓↓↓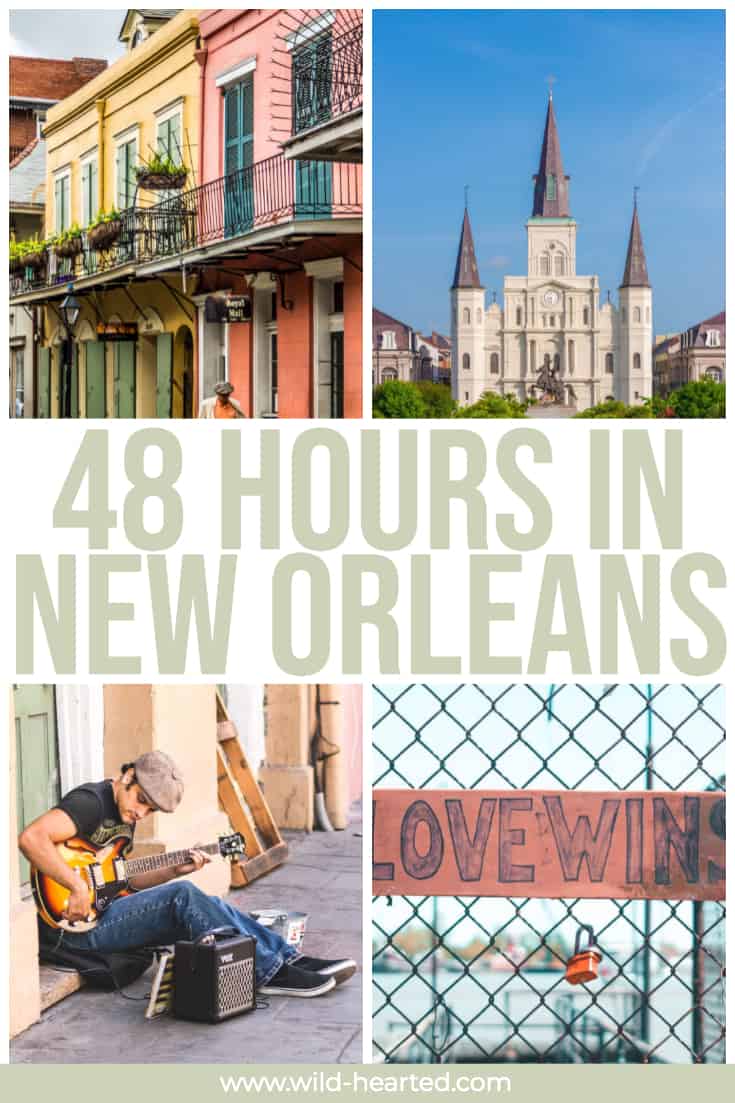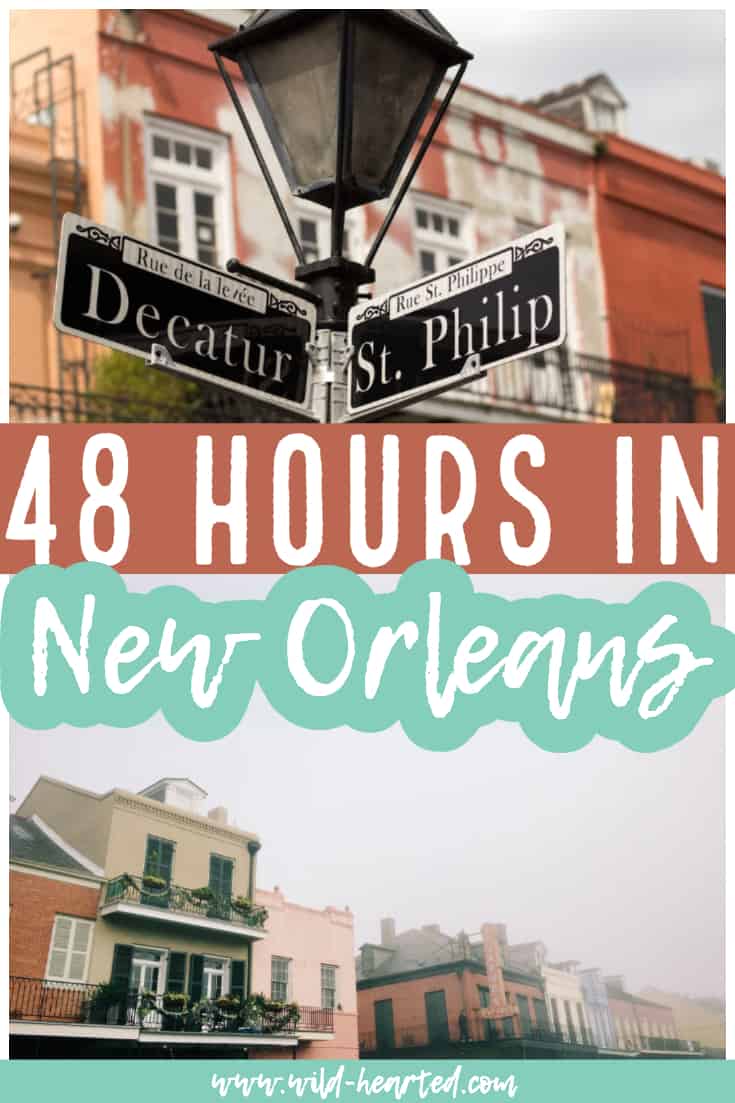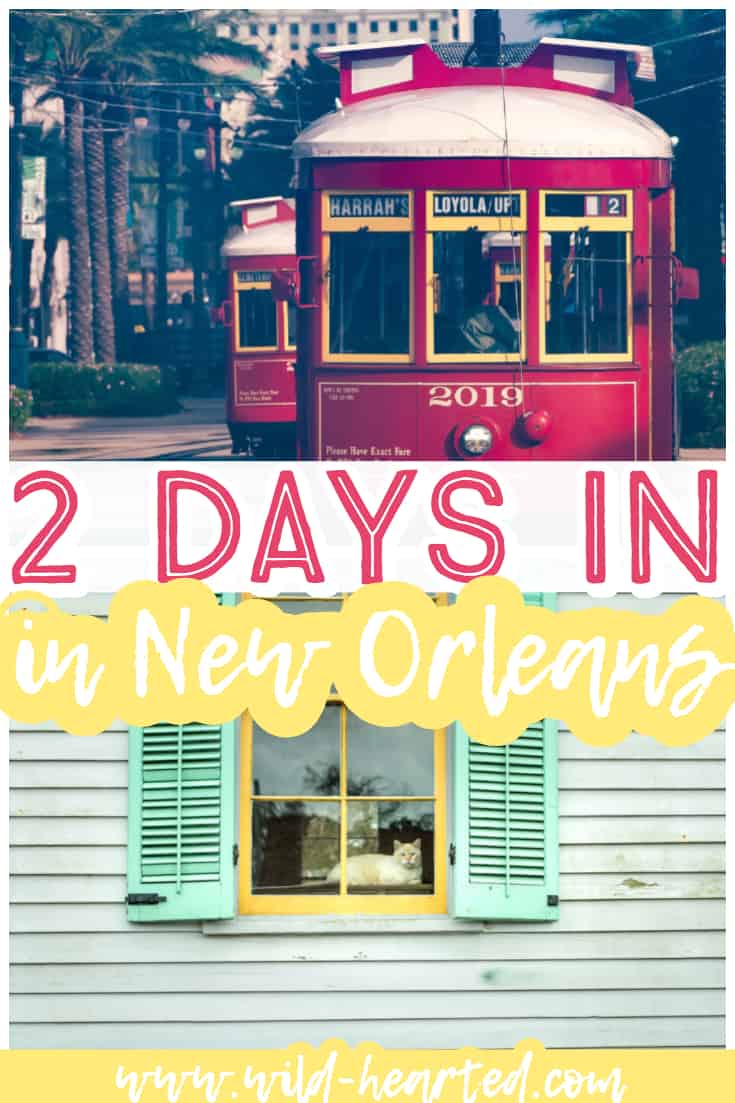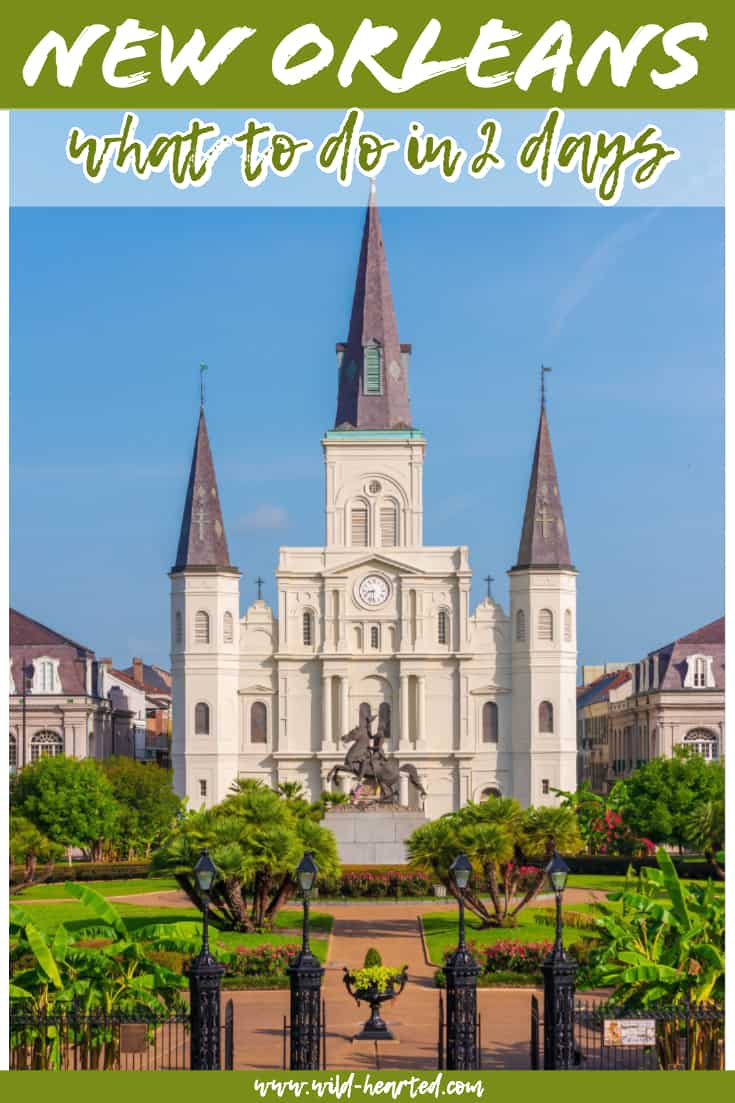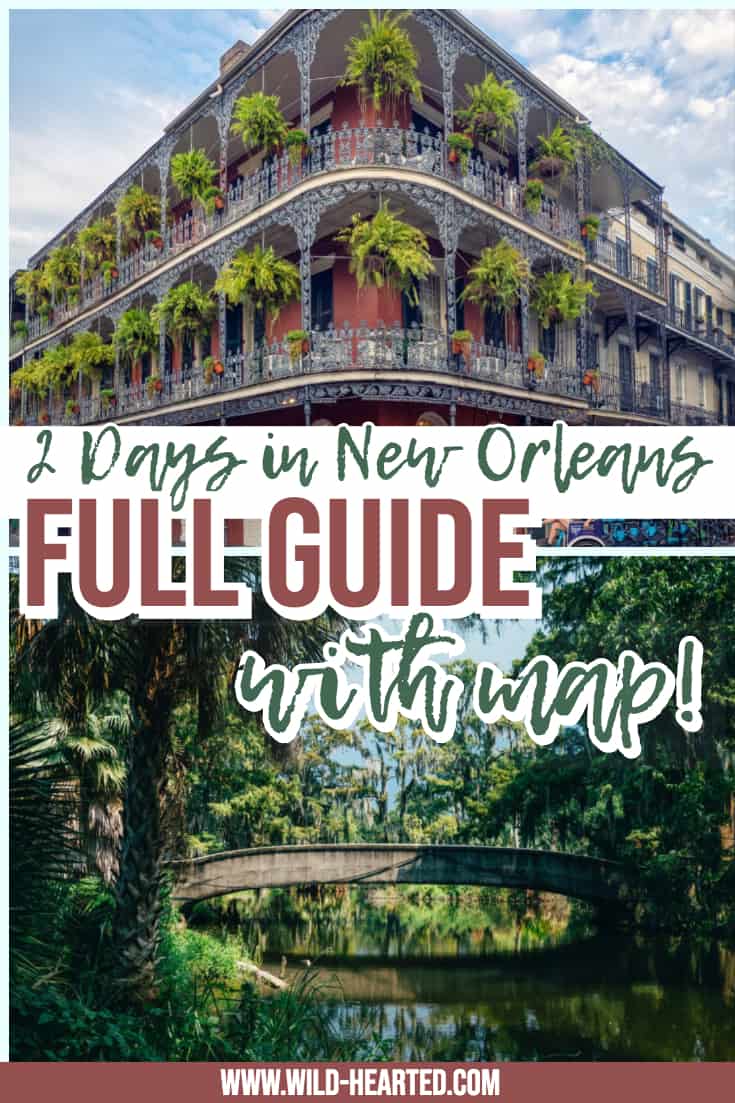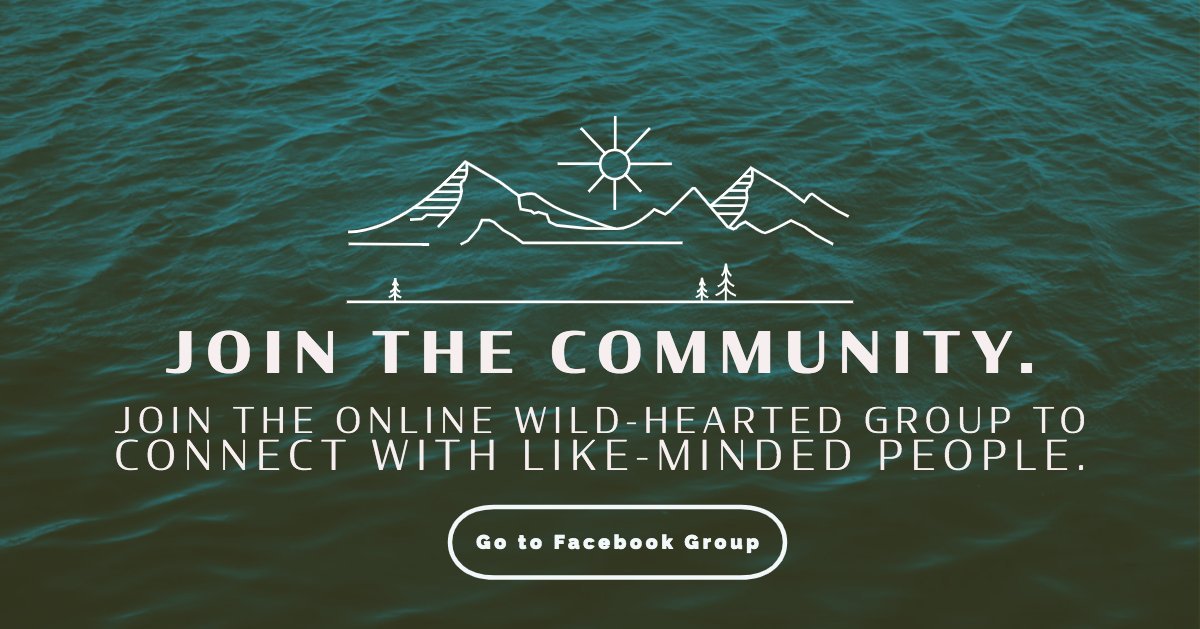 Latest posts by Ashley Hubbard
(see all)