This post may contain affiliate links, meaning if you book or buy something through one of these links, I may earn a small commission (at no extra cost to you!). Please see my disclosure.
As you know, I'm a Nashville native and I currently reside in Nashville. As most teenagers do, I couldn't wait to leave. I wanted to go anywhere else. Now, I wax poetic about my beloved city. You see – Nashville beats to its own drum. We've got a little bit of everything for everyone. In my opinion, you need more than 2 days in Nashville, but if you're life and travel schedule is anything like mine – 2 days in Nashville might be all you've got. And, I promise with this guide, you'll definitely get a lot done!
Despite creating an epic Nashville bucket list, I can't believe that I have yet to create a Nashville itinerary post, but have been wanting to for a while.
WHERE TO STAY IN NASHVILLE
BUDGET
NASHVILLE DOWNTOWN HOSTEL
The Nashville Downtown Hostel is located 1-block off of Lower Broadway, the live music and entertainment area of Nashville making it a prime location.
MUSIC CITY HOSTEL
Located in Midtown, this is a true backpacker's hostel located near the college campuses and lots of live music.
MID-RANGE
STAY ALFRED SOBRO
There's nothing better than living it up Nashville style, and then coming "home" to comfort and quiet. That's what you get at this cozy Stay Alfred travel apartment located in the city's coveted South of Broadway (SoBro) neighborhood. Along with homelike, in-unit amenities like a living room and a full kitchen, you get a great location just three blocks from Music City's lively bars and yummy, chef-driven restaurants, plus, of course, a world-class music scene!
LUXURY
HUTTON HOTEL
Set in the city's lively West End neighborhood and steps from the heart of Music Row, the iconic Hutton Hotel offers Four- Star, Four-Diamond service and amenities inspired by our guests.
KIMPTON AERTSON HOTEL
Here in Midtown, locals unwind amid artistry and academia, cuisine and cocktails. It's an inside view of Nashville just beyond the glow of storied honky tonks and neon signs.
2 Days in Nashville – 1 of 2 Days in Nashville
After arriving in Nashville the night before and getting a good night's rest after your drive or flight, it's time to get out explore because after all, you only have 2 days in Nashville. Make the most of it! You can sleep when you get home.
Sunrise Hike
Want to get your blood pumping first thing while getting a fantastic view of the city? Head to the Luke Lea Overlook via the Warner Woods Trail in Percy Warner Park. This is a moderate 2.8-mile looped hike.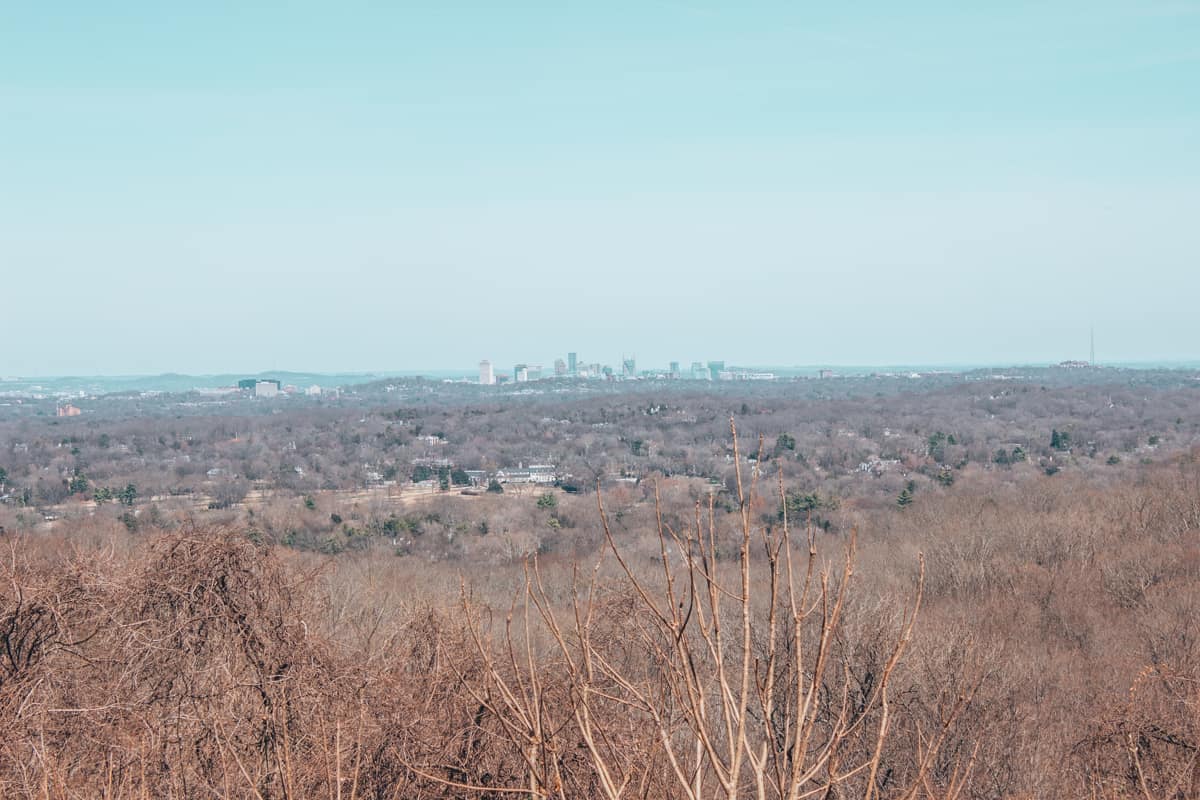 Breakfast at The Southern V
Now that you've worked up an appetite, it's time to head to my favorite breakfast spot in Nashville – The Southern V. Breakfast is only served on the weekends so if you're 2 days in Nashville falls during the week, you'll need a different suggestion. No worries though – there's plenty of amazing food in Nashville!
I highly recommend getting a hot chik'n biscuit (or two!), a donut (Saturdays only), and the potato casserole, but you really can't go wrong with anything here.
Explore 12South Neighborhood
Next, head to the 12South neighborhood to explore the street art, local shops, restaurants, and coffee shops. This residential neighborhood is known for stylish designer boutiques like Imogene + Willie, specialty stores like White's Mercantile, beautiful and colorful murals including the "I Believe in Nashville" mural.
Nashville Farmers' Market
This isn't just a Saturday morning market full of local fruits and veggies. This is a full-time market with permanent restaurants, shops, and other small businesses. It's definitely worth a visit to pick up some food or some local souvenirs.
Bicentennial Capitol Mall State Park
Next, walk literally across the street to Bicentennial Park. This is a state park located in the middle of Nashville that focuses on Tennesee history and has an unobstructed and beautiful view of the State Capitol building.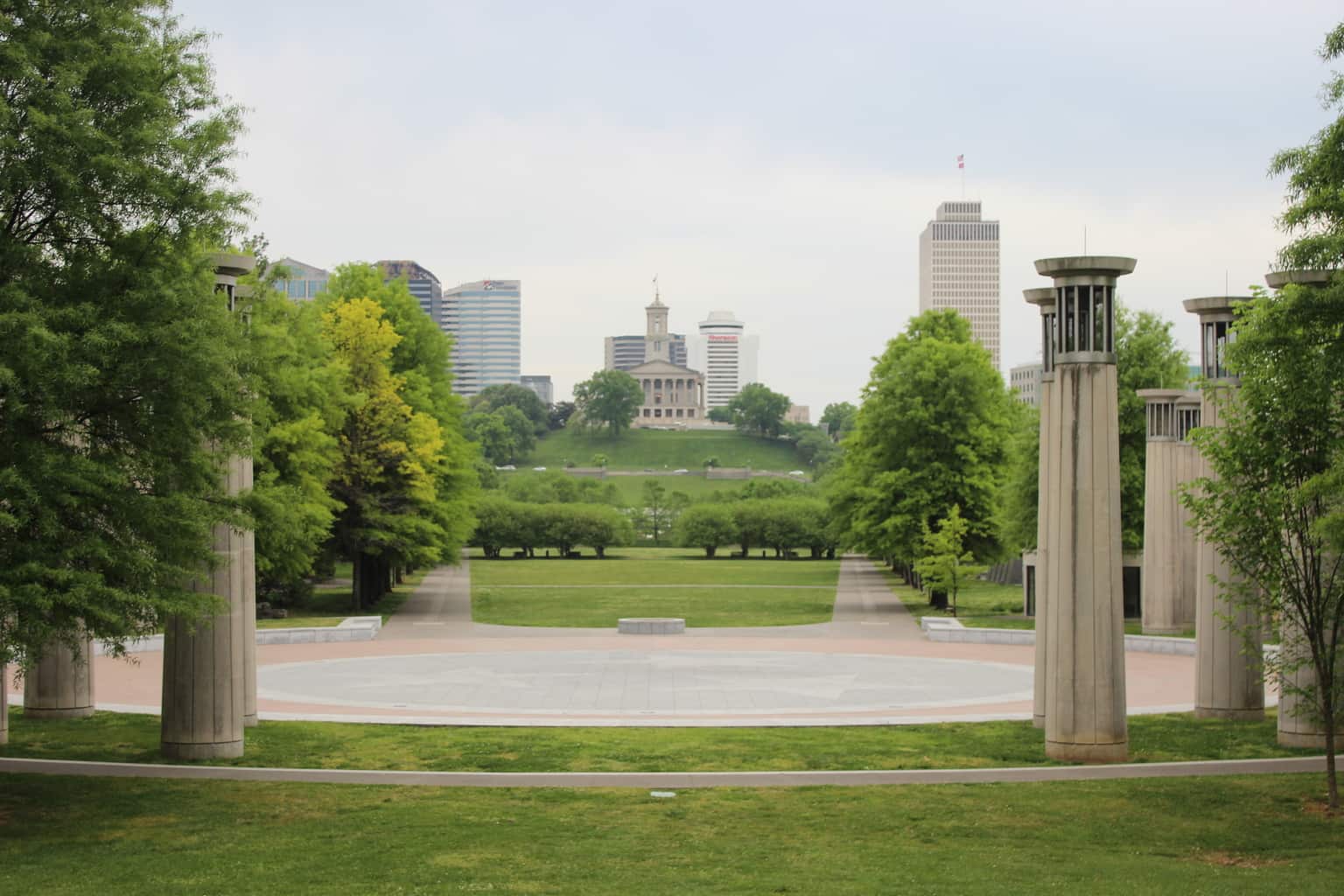 Lunch at Avo
Avo is really delicious and located in ONEC1TY – a small and environmentally friendly area. You'll find locally sourced raw & cooked vegan meals, craft cocktails & desserts in a beautiful space with lots of natural light. My favorite dish is the lentil walnut cheeseburger.
Ice Cream at KoKo's
Just next door, you'll find an all-vegan ice cream spot – KoKo's.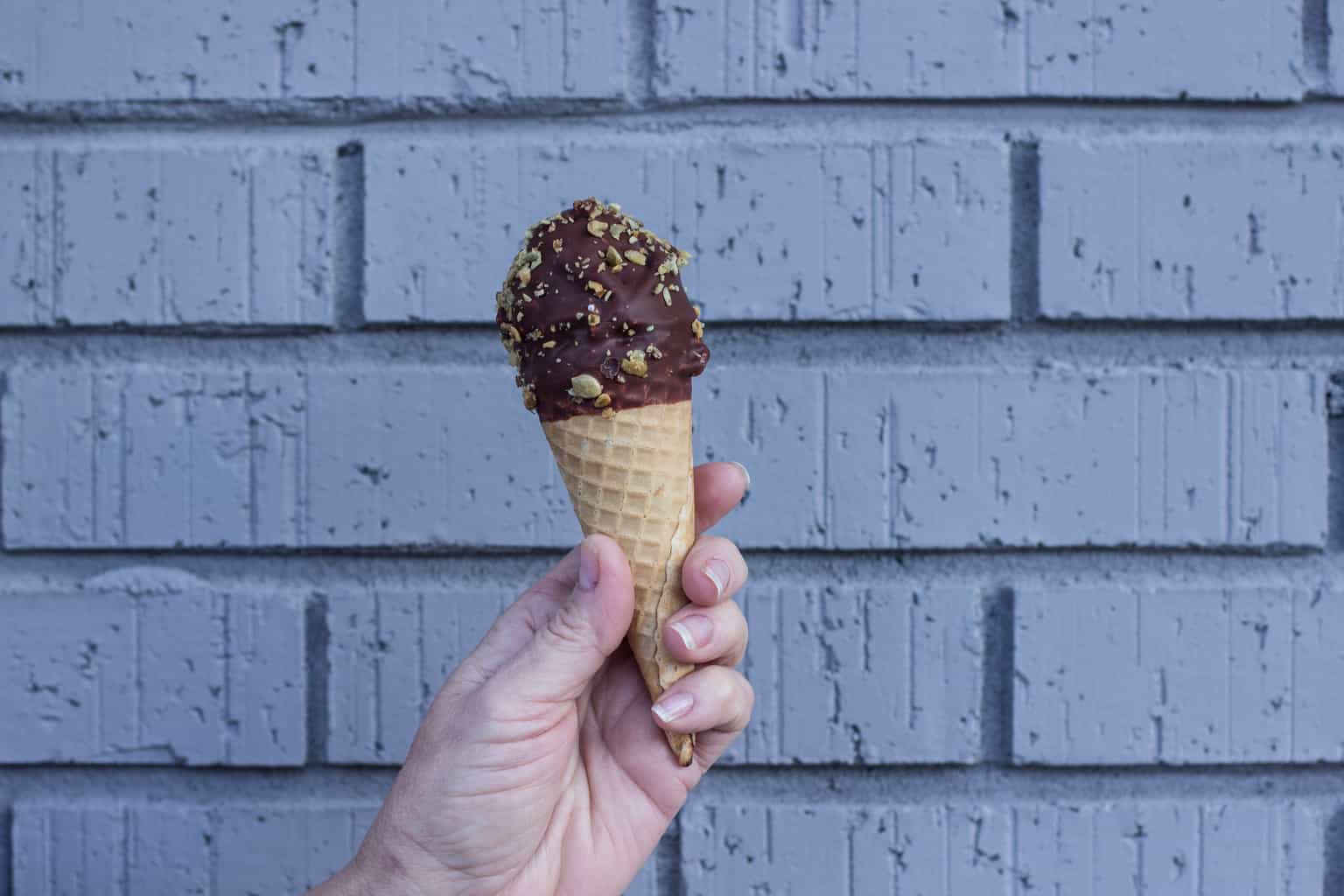 Centennial Park
A Nashville fun fact is that we're known as the "Athens of the South" and to pay homage to that, we created a temporary full-size replica of the Parthenon in Athens, Greece. It was such a hit though that they constructed a permanent full-size replica (the only one in the world!) and it's still a hit!
Dinner at Graze
Another one of my favorite vegan spots is Graze. Located in East Nashville, this small spot is a big hit. I highly recommend the buffalo quesadilla and the queso dip. The perfect combination!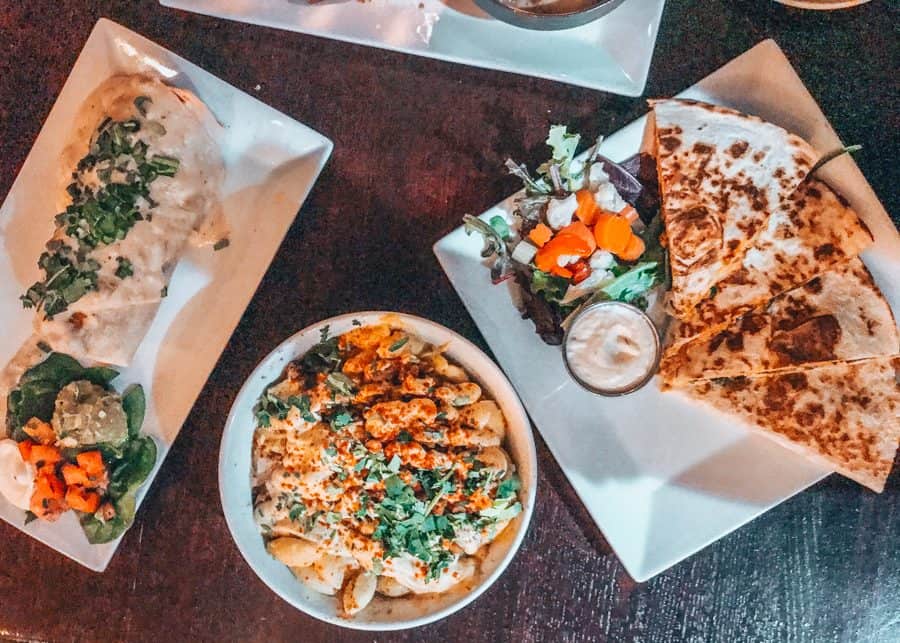 Grand Ole Opry or Ryman Auditorium
It wouldn't be Nashville if you didn't catch a show of some kind. Check out who is playing while you're in town at the Grand Ole Opry and the Ryman Auditorium. The former is located by Opry Mills and the Ryman is located in downtown Nashville.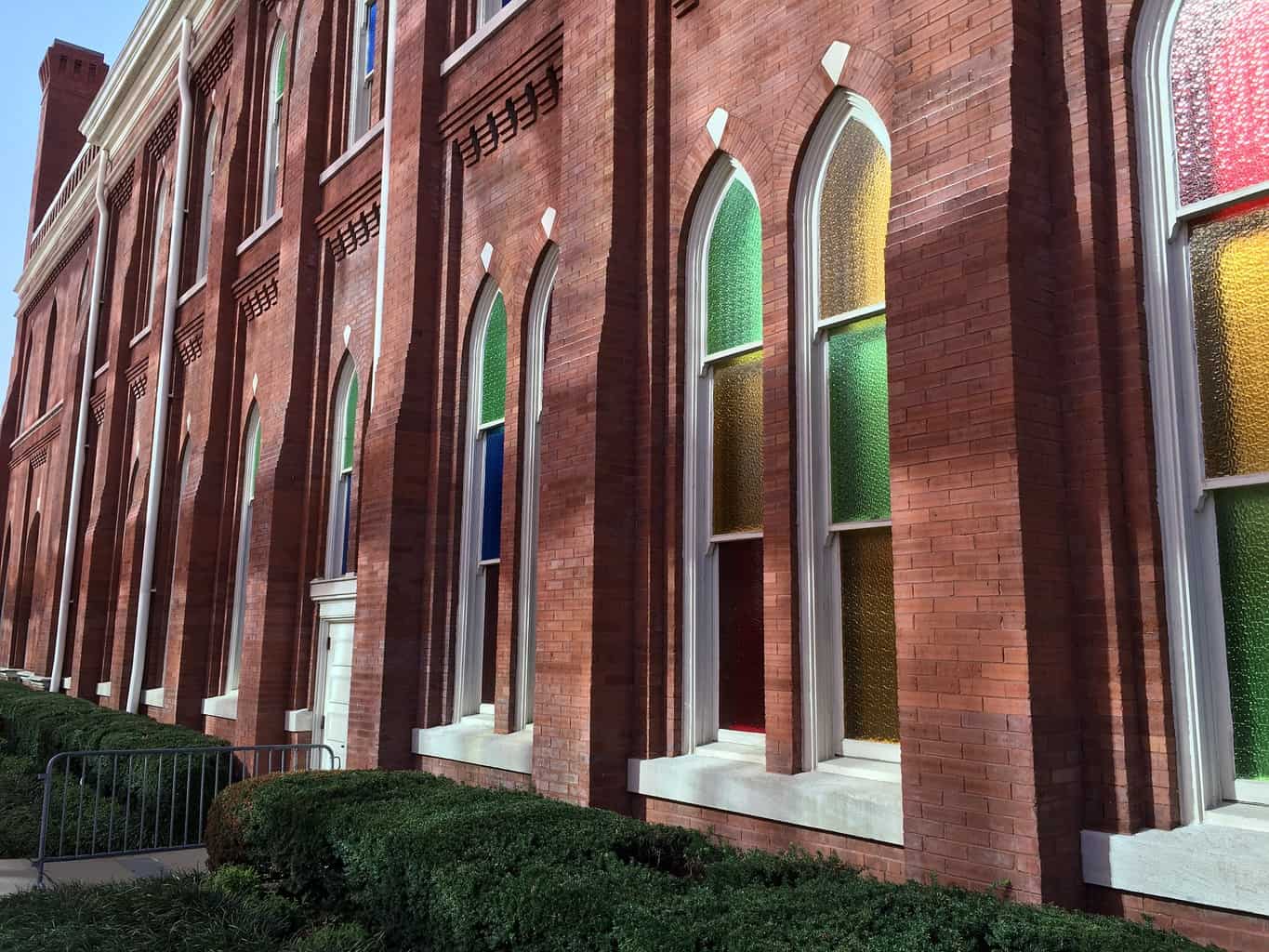 ---
2 Days in Nashville – 2 of 2 Days in Nashville
Breakfast at Sunflower Bakehouse
This is one of the newest all-vegan and all-gluten free restaurants in Nashville. And, it is incredibly delicious! They're open for breakfast, lunch, and dinner with a variety of menu items.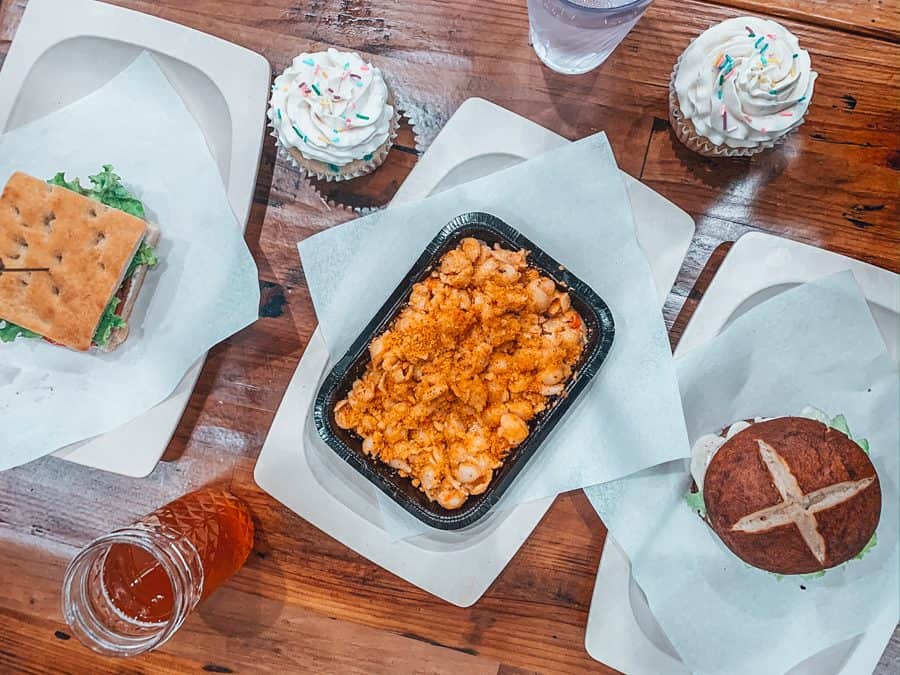 Cheekwood Gardens
Cheekwood is a 55-acre botanical garden and historic estate in Nashville featuring art galleries, gardens, and seasonal festivals. A great place to get in touch with your green thumb and take some beautiful photos.
Radnor Lake State Park
Radnor Lake State Park is one of my favorite things to tell people to do while they're in Nashville. This is located in south Nashville and is well-loved by the locals. Radnor is one of the most protected state parks and because of that, you'll likely come across wildlife. While they won't walk right up to you, they are definitely not scared either and so it's a really lovely experience. There are several trails but if time and difficulty are an issue – just check out the lake trail.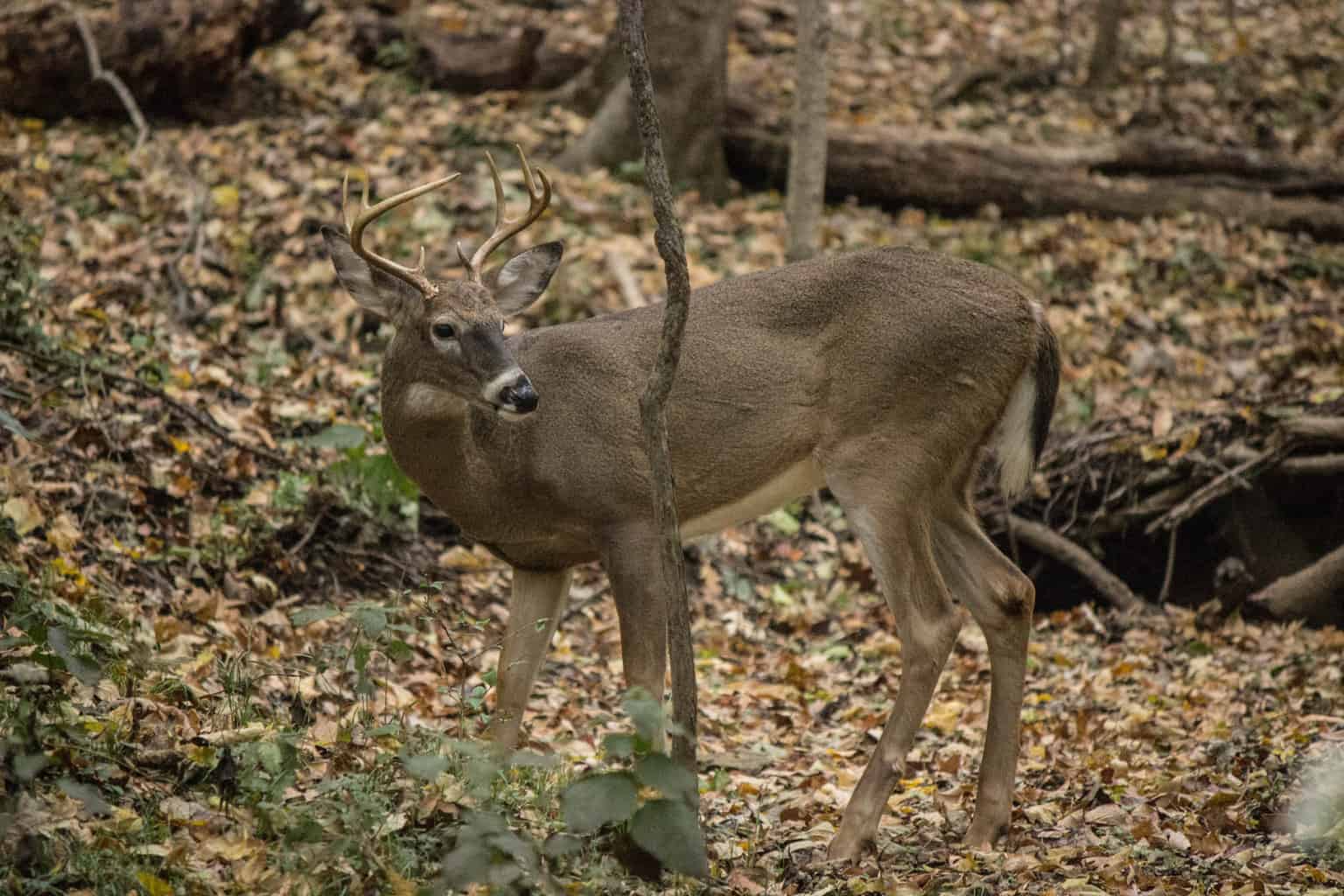 Lunch at The BeHive
The BeHive is only open on the weekends for lunch so if you're visiting during the week, you can find tons of restaurants and menu items utilizing their products. But, if you're in town on the weekend, definitely make time to grab lunch here. They're essentially a vegan butcher offering several sandwiches and sides along with specials each week. You can also grab vegan meats and cheeses to go.
Explore East Nashville
East Nashville is our quirky and hip neighborhood. You'll find little neighborhoods within this neighborhood. Five Points is known for street art, bars, and amazing restaurants. Fatherland Street is great for offbeat shops and the new home of Wild Cow Restaurant. Shelby Park is great if you're looking to get a dose of nature.
Explore The Gulch
The Gulch is a neighborhood located in the heart of Nashville known for its chic hotels, high-end fashion boutiques, and trendsetting restaurants. In a striking art deco building, The Frist Art Museum hosts diverse, adventurous exhibitions and the Mercy Lounge has indie, soul and folk gigs. The Gulch is a great mixture of community, is very walkable, and is a LEED-certified community.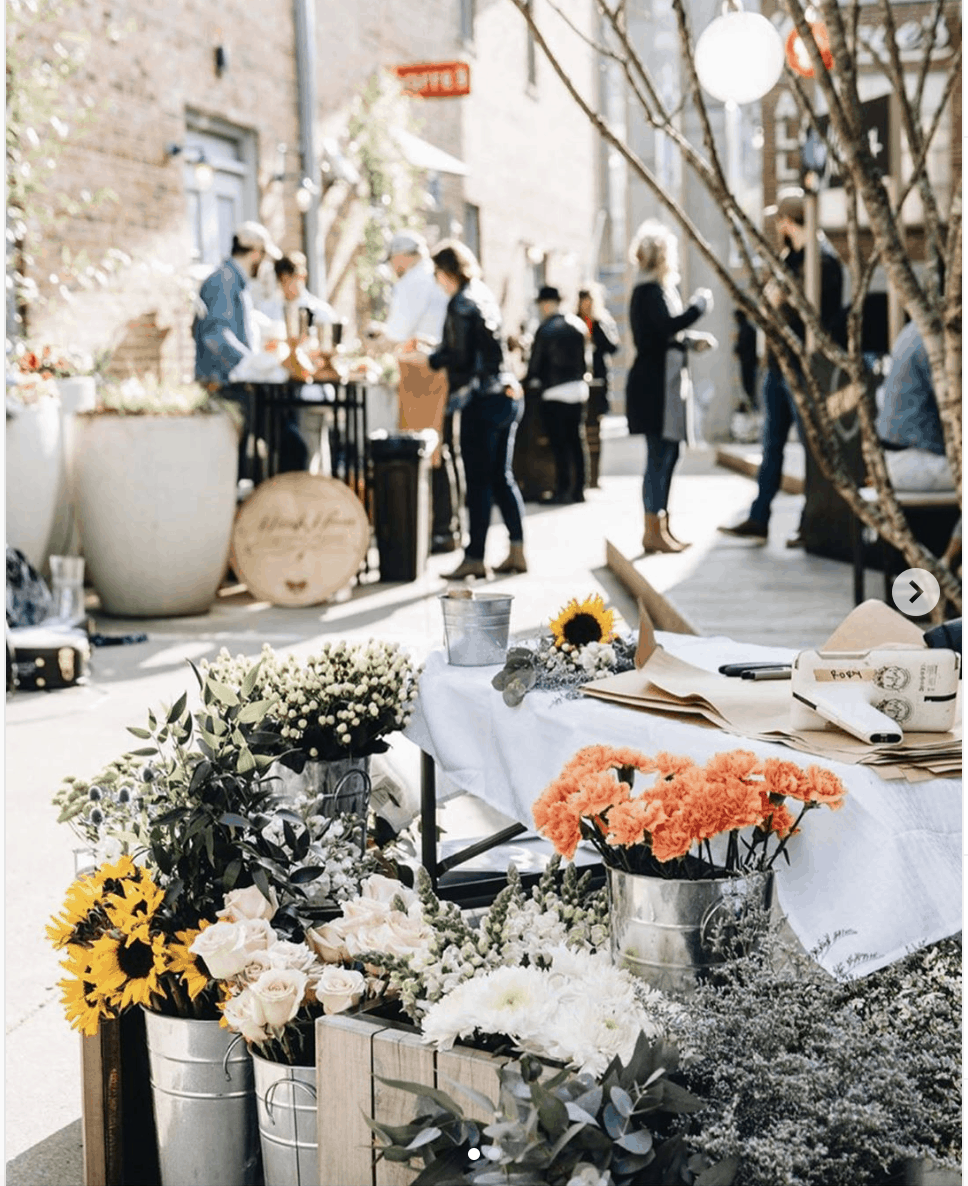 Dinner at Otaku Ramen
Since you're already in The Gulch, why not try out a restaurant in the neighborhood. Otaku Ramen is a delicious ramen restaurant with several vegan options on the menu.
Honky Tonks on Lower Broad
As much as I don't ever venture down here myself anymore and I think that a trip to Nashville has to include much more than the touristy things, everyone needs to visit the honky-tonks on Lower Broad at least once. It is definitely an experience that is only found here and it can be pretty wild.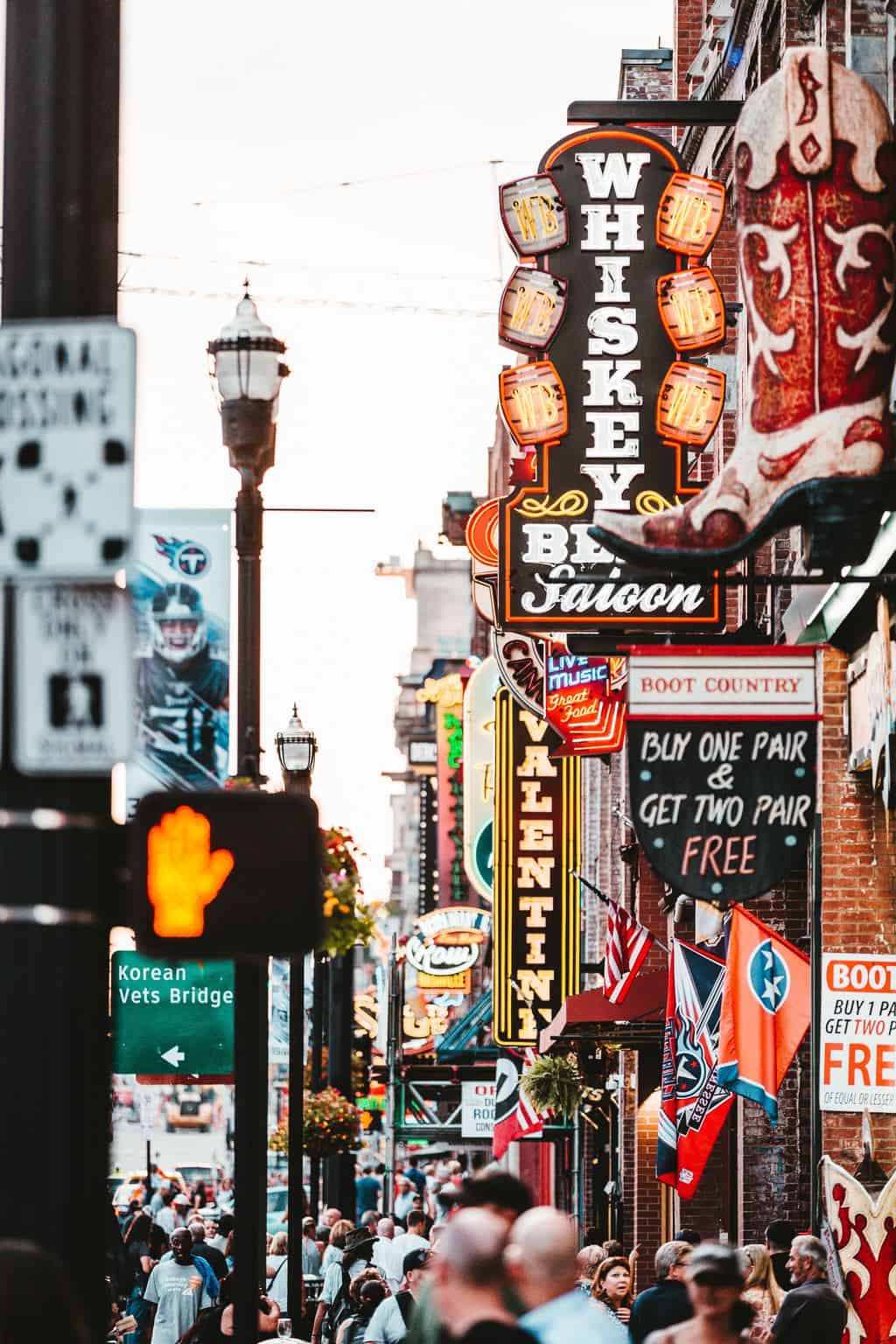 ---
Getting Around Nashville
There are several great options for getting around Nashville. If you're flying into the city, I would say it's not necessary to rent a car, but you will be spending money on rideshares. Nashville is not a super walkable city and we don't have much of a public transportation system.
GETTING FROM AIRPORT TO DOWNTOWN NASHVILLE
Budget: For just $1.70, you can take Bus 18 from the airport.
A taxi will cost around $30 and an Uber or Lyft will cost around $20 to reach downtown from the airport.
BY FOOT
I'm sorry to say that Nashville isn't a super walkable city. You pretty much need a vehicle to get from neighborhood to neighborhood.
BY BUS
There is a public transportation system in Nashville called MTA.
A one-way ride costs $2.00, but you can buy passes including 1-day, 7-day, and 31-day passes via a card. The passes are valid for unlimited number of trips for the allotted time purchased.
BY CAR
Whether you're driving to Nashville or renting a car, there are a few things to know about having a car in Nashville. Parking is rarely free downtown and not exactly cheap. That being said, there are a few tricks to know.
Park in the Nashville Library garage for only $10.
Park in Lot R of Nissan Stadium (if there's no Titans game) for free. Then walk across pedestrian bridge to reach Lower Broad.
BY UBER OR LYFT
Uber and Lyft are also definitely options in Nashville and widely used.
WHERE TO STORE LUGGAGE
If your check-in and check-out times don't sync up with your need to roam the streets and you need a place to store your bags check out LuggageHero, a service that helps you find a safe place to keep your luggage while you're running around!
↓↓↓ PIN FOR LATER ↓↓↓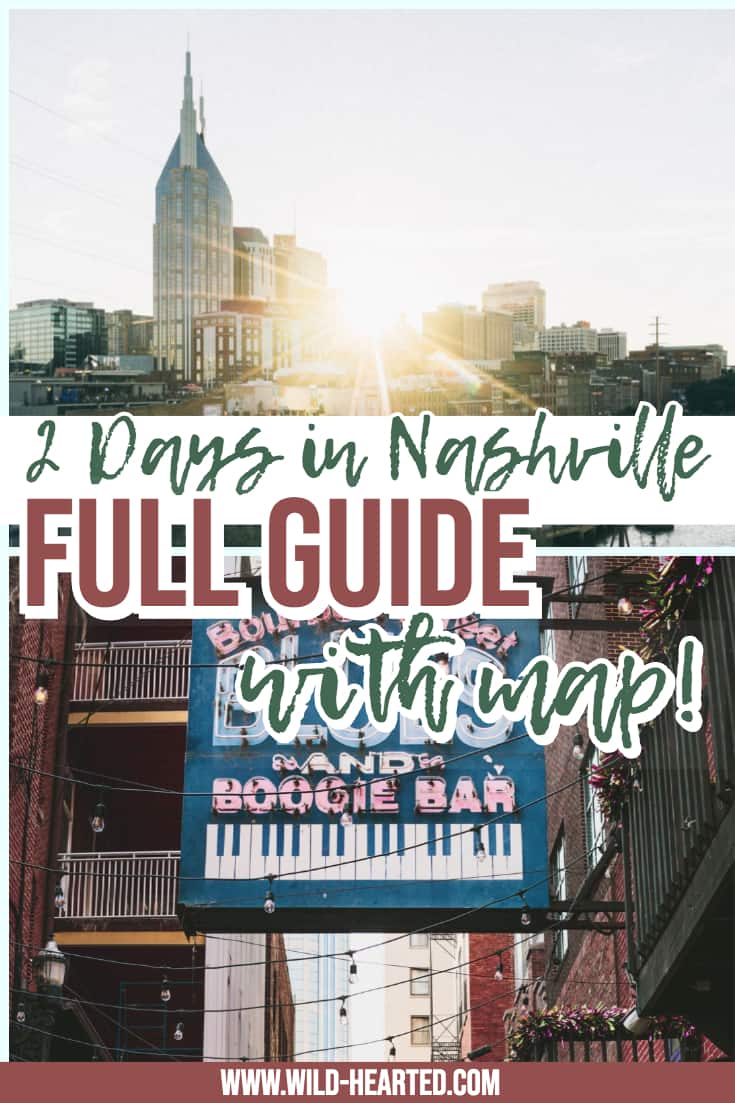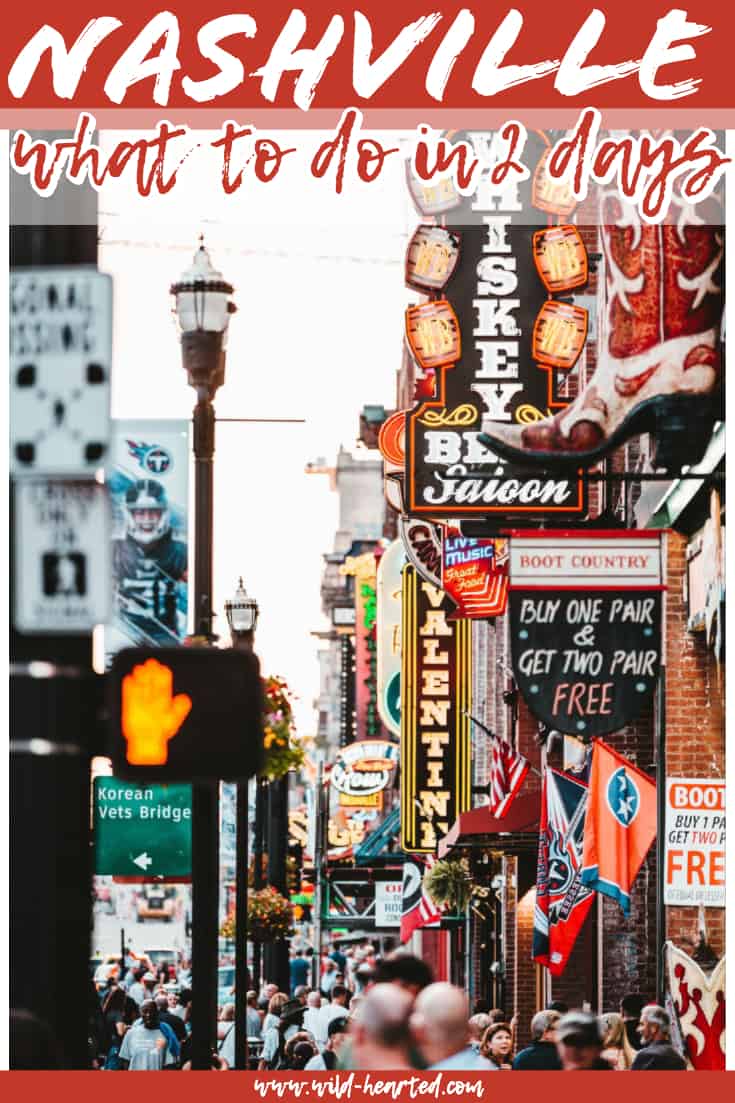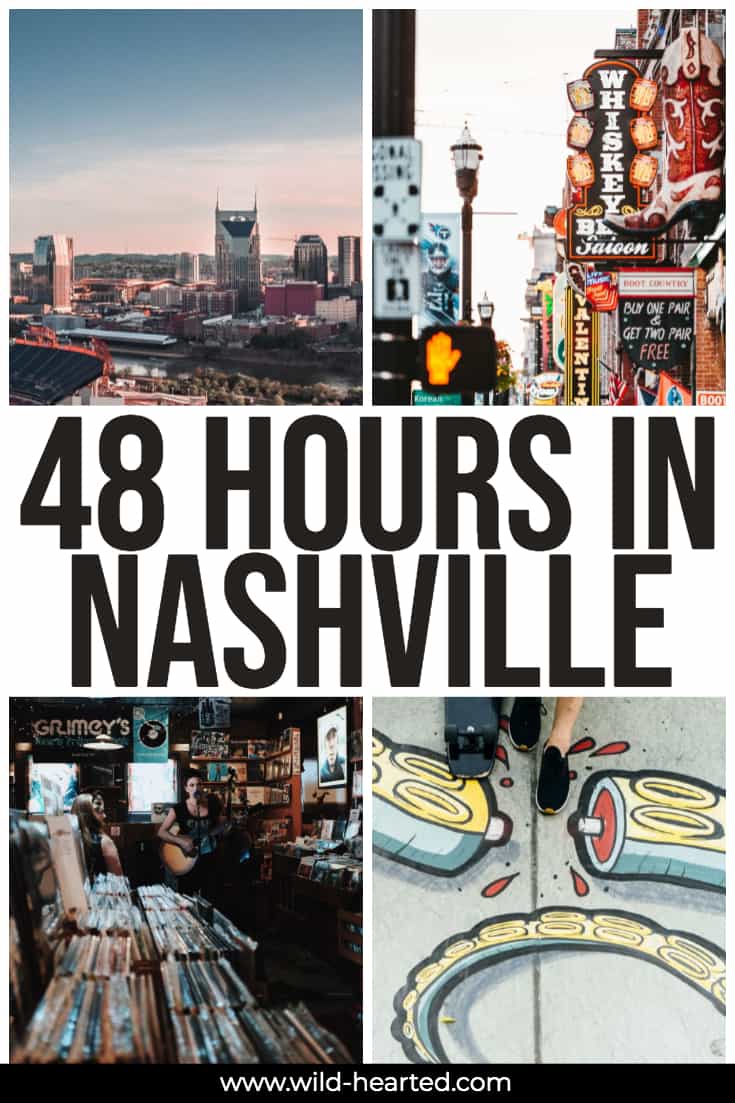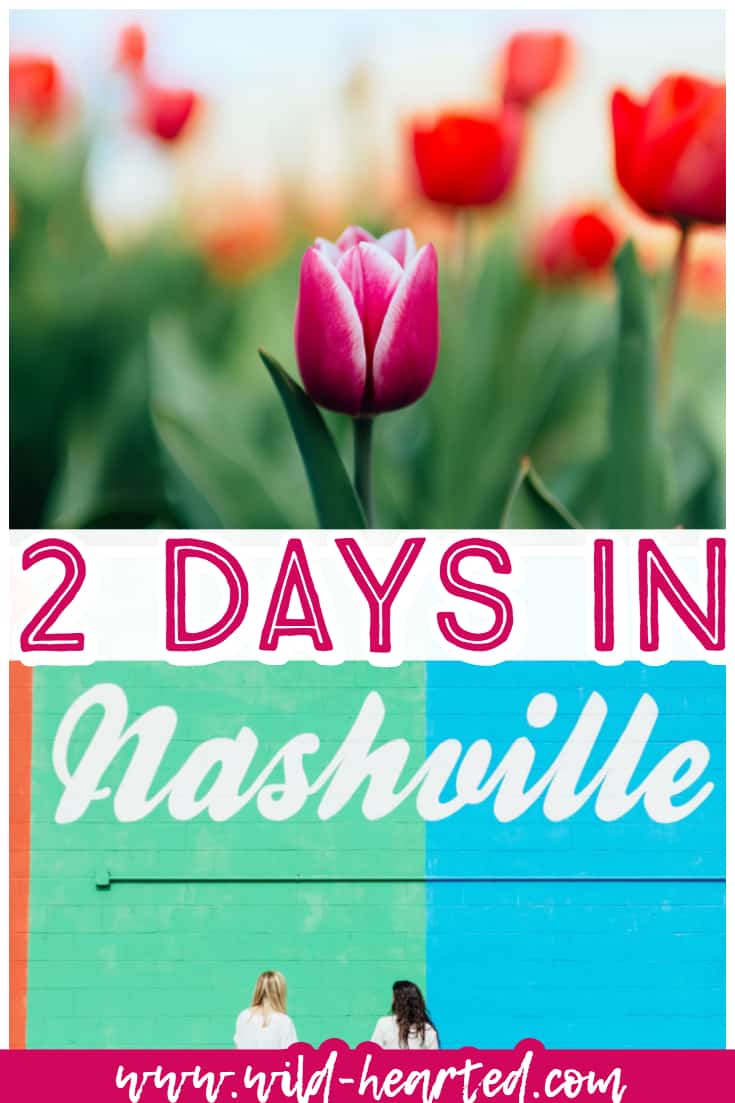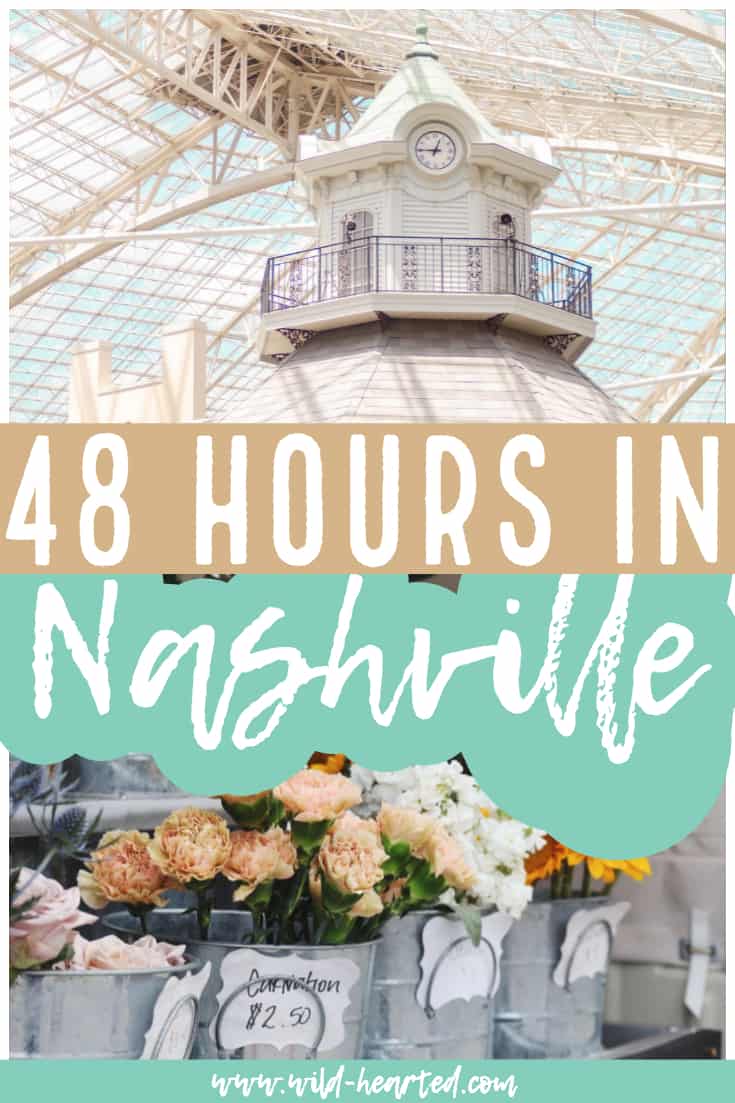 Latest posts by Ashley Hubbard
(see all)