This post may contain affiliate links, meaning if you book or buy something through one of these links, I may earn a small commission (at no extra cost to you!). Please see my disclosure.
Hello, October! How I love you so…
I know everyone says fall is their favorite season and October is their favorite month but I swear, I was driving that bandwagon before it was ever possible to jump on it, okay? But, before we get a little too excited and a little too full of pumpkin spice – let's go back in time and check out what happened last month.
My Month in Travel
Ohhhh, September was just fine for travel. The perfect combination of home life, staycations, and actual travel. I spent the last day of August and the first two days of September at a local Airbnb to celebrate my birthday. This place is located about an hour away from Nashville and is inspired from none other than Tolkien's Hobbiton. Yea, that's right – you too can stay in a hobbit house without having to travel all the way to New Zealand.
Spoiler alert — I'm staying at a different one (also in Tennessee – we're on the ball here!) in December.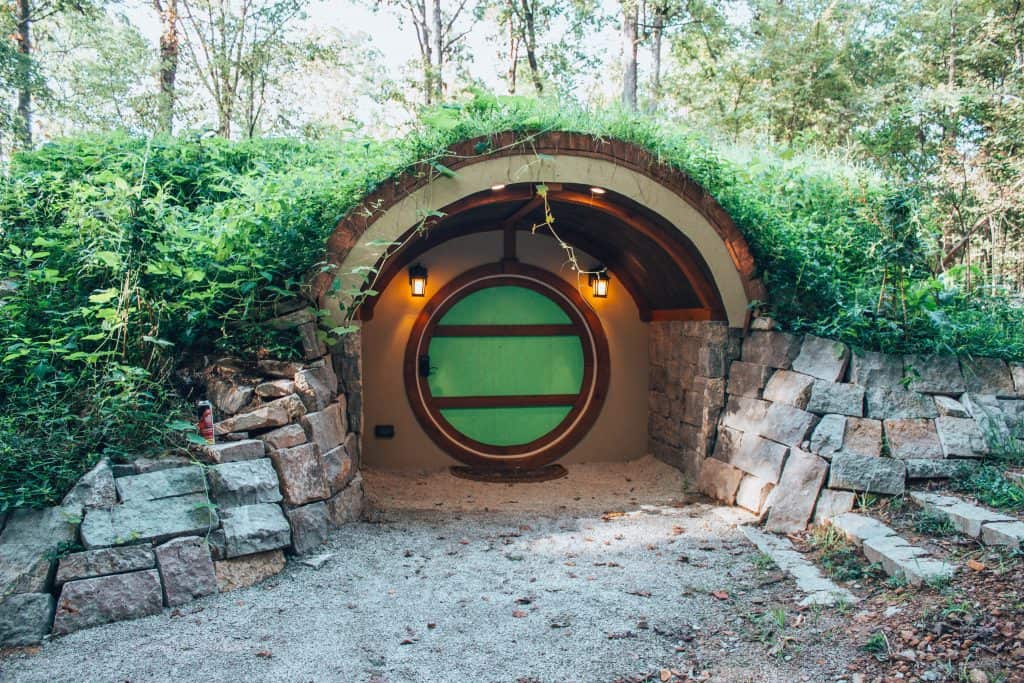 Want to stay here too?
Check out the Wee Nook on Airbnb here.
New to Airbnb?
Sign up using this link to get $40 in travel credit!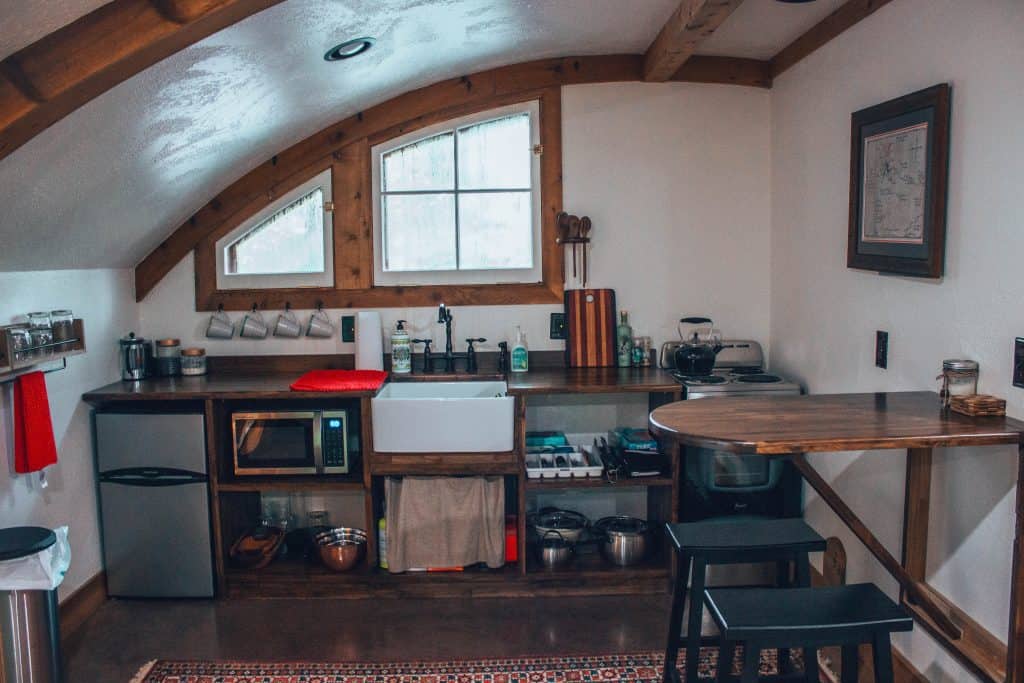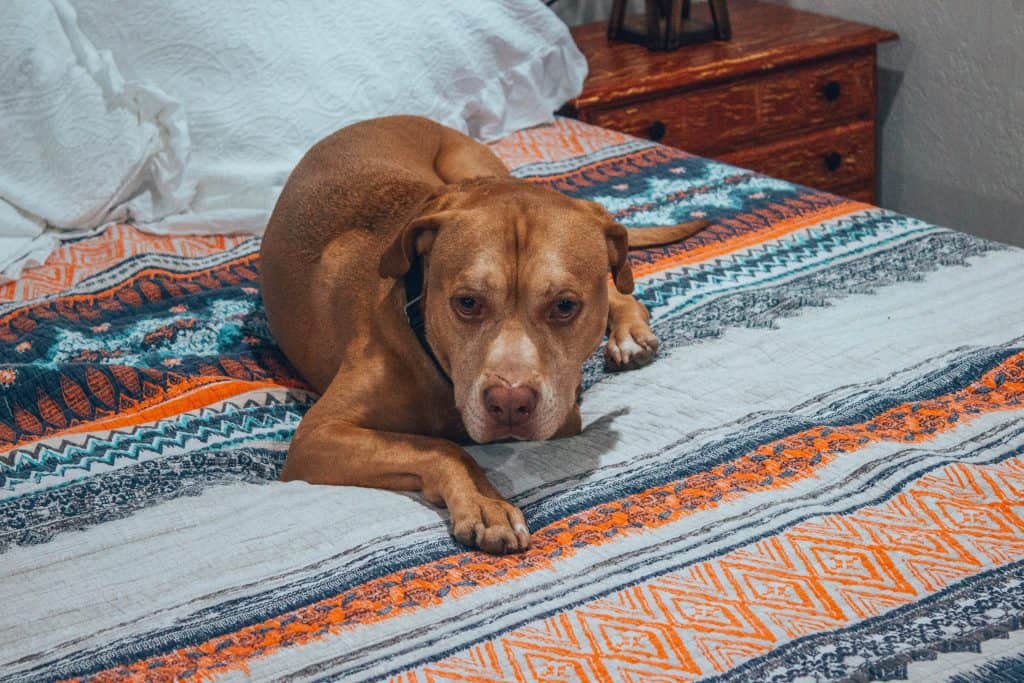 Two weekends later, I went somewhere I've been wanting to go for a while – Rock Island State Park. It's two hours away from me and while I'm attempting to visit all 56 Tennessee State Parks, Rock Island has been a bit higher on my list than others.
I stayed at the Horseshoe Bend Marina & Campground which sits just on the outskirts of the park. A lovely couple just took over the place and has been making huge improvements. One of which has been adding six glamping tents! They are so adorable and cozy and I'll leave a few photos with you for now until I do a full write up on this spot!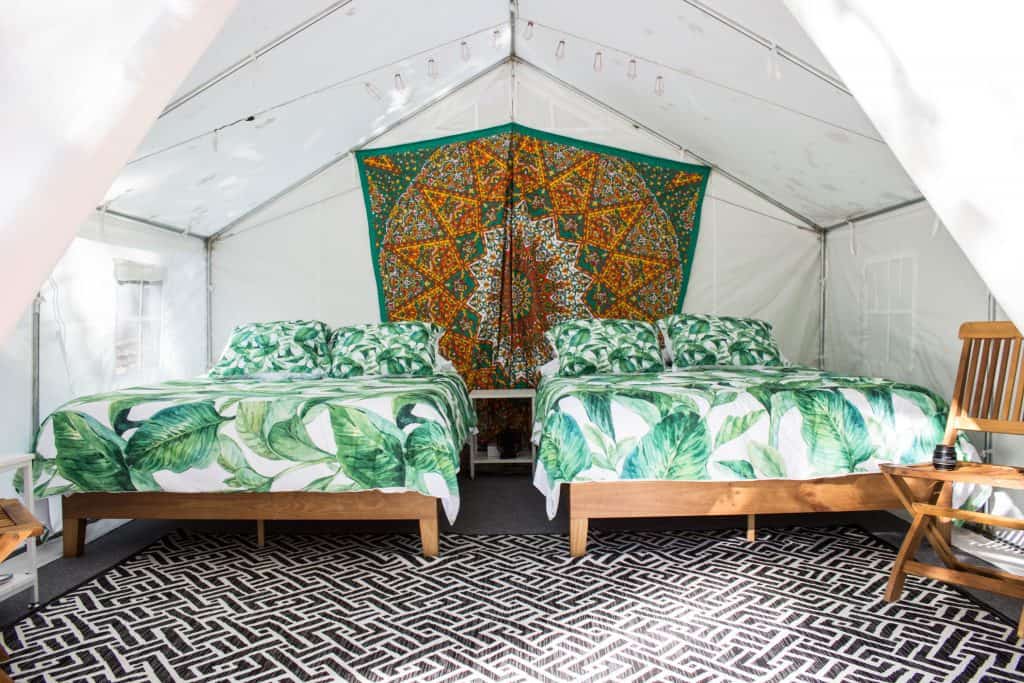 Want to stay here too?
Check out the Horseshoe glamping tents here.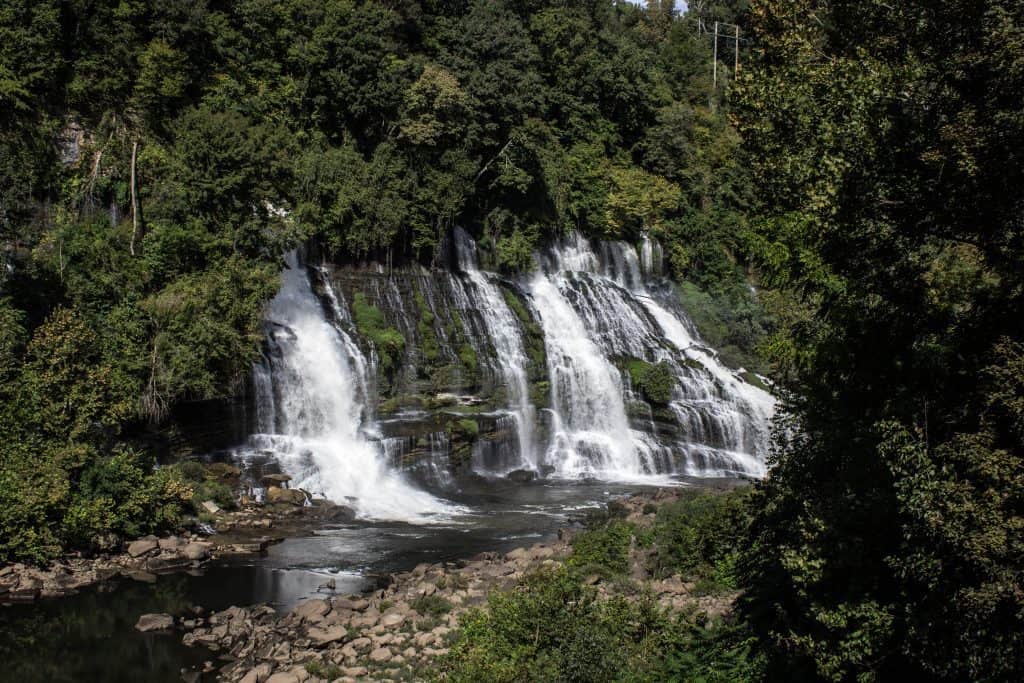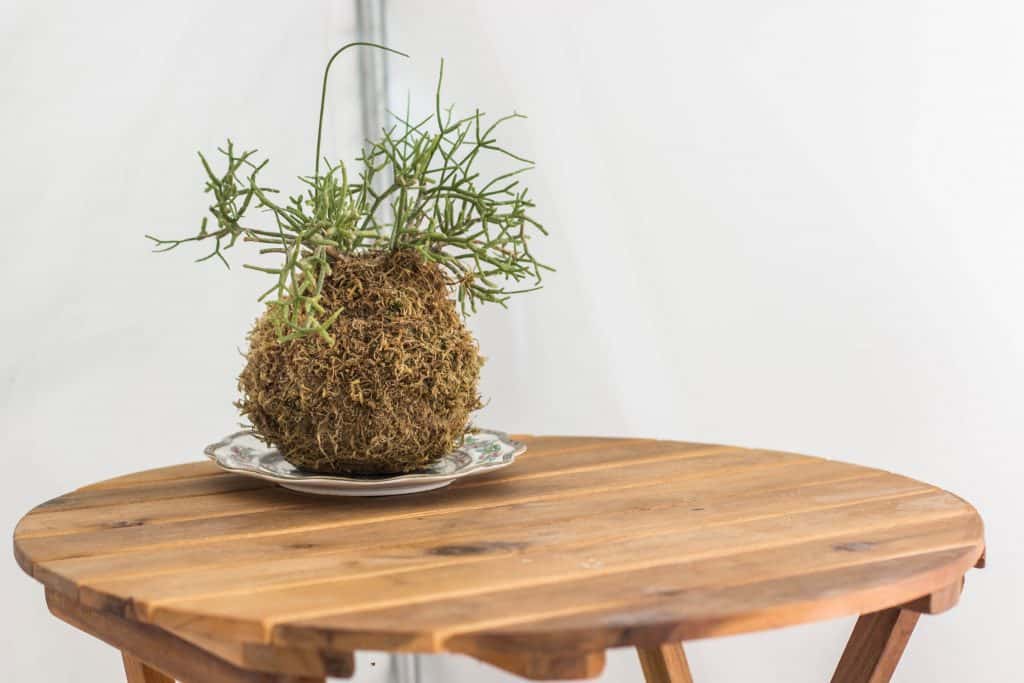 I also got to go to Austin, Texas for the first time! I've been wanting to go here for a long time and I can't believe it has taken me this long. This city easily wiggled its way into my heart and climbed to one of my favorite cities ever. I have so much content coming up about my trip there that I can't wait to share with you! I attended the inaugural TravelCon event – a travel blogging conference put on by Nomadic Matt and then I stayed five more days and explored!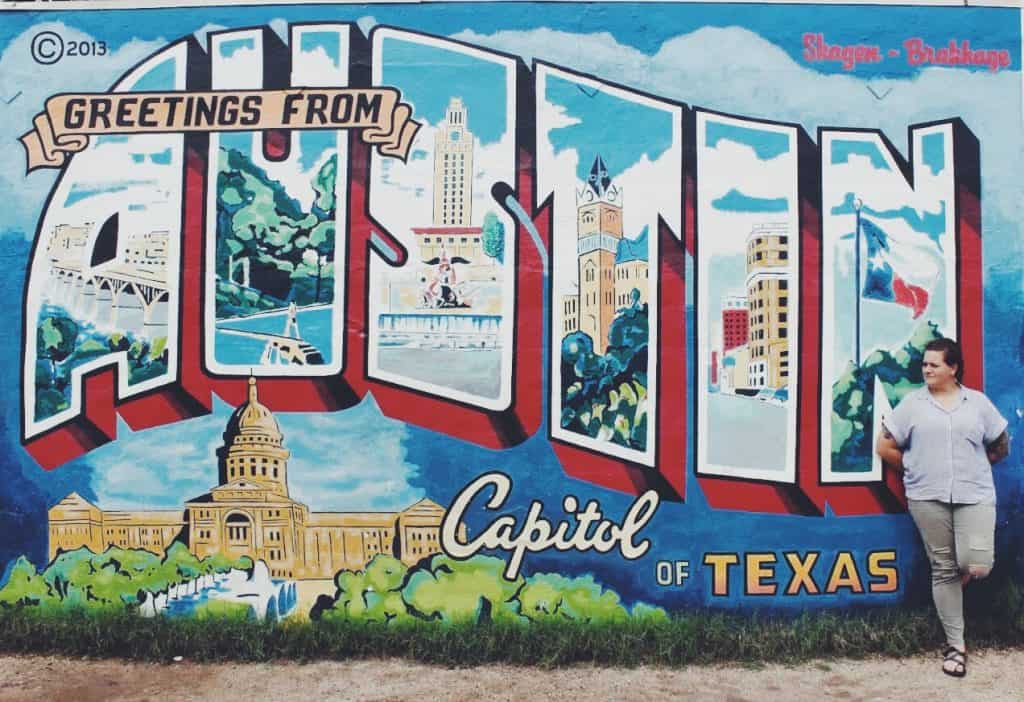 ---
Personal Life in August
Honestly, all I've been doing in September is working and traveling. I attended my first Pride event (whaaat? how has it taken me so long?!) I actually worked the Nashville Animal Advocacy booth at the event so I don't guess I really attended but you get the point.
---
Most Popular Post
It won't be hard to say what was my most popular post because I'm horrible and only posted one blog post in September. I need like fifty versions of myself to get everything done, honestly. That being said, let me introduce you to my most popular (and only) post last month: 9 Ways OKC Surprised me + Why You Should Visit Too!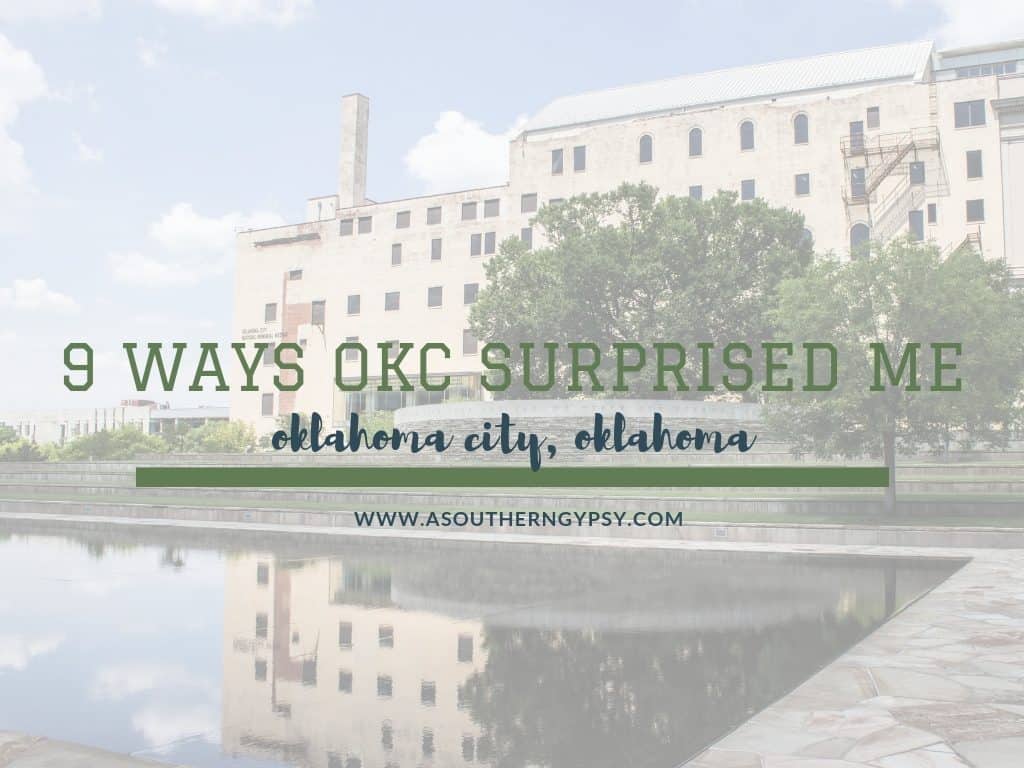 ---
Other Posts Published in September
---
Best Thing I Ate
Ohhhh man, I was in Austin, Texas – one of the best vegan cities in the country for eight days! So, it's very hard to choose a favorite but I'll go with the place I ate at twice because I couldn't imagine only eating there once.  I had a bacon cheeseburger and macaroni and cheese from Arlo's – an all-vegan food truck in Austin. That burger was the best-tasting vegan burger I've had yet, I believe.
---
Most Loved Instagram Post
---
What I Read, Watched + Listened to This Month
Books I Read
I had the reading taste of a fifteen-year-old girl this month. What it really comes down to is I'm trying to make my way through my HUUUUGE to-read pile so I can start decreasing my bookshelf size. The minimalist in me is cringing but the book lover in me is like yayyyyy.
Intertwined & Unraveled by Gena Showalter
Sisters Red by Jackson Pearce
Nightshade by Andrea Cremer
The Catcher in the Rye by J.D. Salinger
Moves + Shows I Watched
Whew, clearly I watch a lot of stuff! I promise the Netflixing is done while I'm working usually. I swear. I also kicked Moviepass to the curb since they have a horrible business model and we signed for the AMC A-List which allows three movies a week for $20/month.
Ozark: Season Two
The Babadook – creepy ass horror film.
Sierra Burgess is a Loser – another super cute Netflix original.
Nappily Ever After – girl power Netflix original!
The Nun – yea, I jumped in this a few times which is pretty rare for me.
A Simple Favor – saw this twice in a couple days – once with my friend Jenn (Coleman Concierge) on our last day in Austin and once more when I got home with my boyfriend because it was that good!
The House with a Clock in its Walls – very cute but semi-cheesy at times. Worth a watch but glad I didn't pay $12 to see it
Peppermint – had horrible reviews but I thought it was pretty good!
Podcasts I Listened To
Lore! I swear once I finally catch up on this, I'll listen to something new but it's just so good.
Music I Listened to
Didn't get too many songs added to my playlist this month but here's what I listened to over and over again! Thank you to Eminem for that surprise album.
---
Exciting News this Month…
It's only THREE MONTHS until my small group India trip! I can't believe it. I feel like I've been planning it for so long that I'm freaking out now that it's so close. I need to start planning more. With that being said…
I've got THREE more spots available on my vegan + sustainable trip. For more information on the trip itself, the itinerary, costs and more – check it out here.
I'm going to be spending some extra time in India traveling solo and would love some tips on things to see and do!
The travel community that I'm a co-host of had some big things happen this past month! We previously awarded a twitter chat participant with a trip for two to Oklahoma City. We were able to meet up with her in Austin (she lives there) and give her the prize!
Interested in being part of our travel community? Join here!
I'm launching my second website and it is going to be all about strange and unusual travel! This has been a long time coming but I'm finally, finally getting the website worked on and hope to have it nice and pretty very soon! If you'd like to go ahead and start following along, check out Oddities & Curiosities Travel on Instagram and Facebook.
I booked my ticket for the second annual TravelCon in Boston next June!
Whew – okay, I think that's it!
---
Coming Up in October 2018
I have lots of fun events planned at and near home again this month – hockey season, a visit to a sustainable + vegan community, hiking and more!
I'm also headed to Milwaukee, Wisconsin at the end of the month with a couple other bloggers! Excited to explore this city in more depth – it's been almost ten years!
WHAT DID YOU DO IN SEPTEMBER? WHAT ARE YOU UP TO THIS MONTH?!
Latest posts by Ashley Hubbard
(see all)