The Ultimate Vegan Guide for Nashville
|
*This post may contain affiliate links, meaning if you book or buy something through one of these links, I may earn a small commission (at no extra cost to you!). Please see my disclosure.
Believe it or not, Nashville has a fantastic vegan scene. When I decided to make the transition last year, I was pleasantly surprised by this news. As many know, Nashville is rapidly growing. Many, many people are moving here every day and more restaurants are popping up all the time. Lucky for us vegans (and even non-vegans!), more vegan restaurants in Nashville keep popping up along with vegan-friendly restaurants. We have everything from vegan donuts to vegan hot "chicken" and plenty in between.
I'll start with the places I've actually been to and add more places as I go! Here is the ultimate guide for vegan restaurants in Nashville.
Vegan Restaurants Nashville
---
Avo
3 City Ave #200, Nashville, TN 37209 – www.eatavo.com
I've been to Avo a few times now. They used to be a raw only restaurant but they now offer cooked food as well. After some changes in menu and ownership, I feel it is one of the best vegan options in the city again! When I went the first time, we got the 'cheese' plate and pad thai. I've also had the walnut lentil cheeseburger and strawberry caprese. The dishes were beautifully plated and very delicious! Avo also has housemade draft kombucha as well as a large selection of organic, biodynamic, gluten-free and/or additive-free bar offerings. I know they also have many gluten-free food options as well.
---
Graze
1888 Eastland Ave, Nashville, TN 37206 – http://www.grazenashville.com/
Graze is one of my favorite all-vegan restaurants! It's only a year old but it has certainly impressed us all in that short year! They have an absolutely delicious menu with brunch on the weekends and dinner every day but Monday. I've had their breakfast burrito, hot tempeh biscuit, their biscuits and jam (!), salad (their salads are beautiful) and a few specials which aren't on their regular menu. Everything was fantastic. They also have great bar options. I can not recommend Graze enough!
---
The Southern V
1200 Buchanan Street, Nashville – http://thesouthernv.com/
The Southern V is…it's just amazing. The Southern V started out just in their home after this adorable family went vegan due to many food allergies. They started with custom orders that they would deliver and farmer's markets – mostly just bakery items. But, then they went and opened a to-go only location that is open only on the weekend. The line is usually always decent and they stop selling when the food runs out and it does, run out. Here are my directions for visiting. Order one of everything. Your mind will tell you that you can't eat it all but you can. I promise.
In all seriousness, this is where you get your hot chicken fix. Also, get all the donuts. And, all the potato casserole. And, that's just breakfast!
I finally just had dinner at Vegfest and I can now officially say it's amazing as well! Pictured is the jackfruit sliders and mac n cheese. I was never a HUGE BBQ fan but if I was and that was something I missed from my pre-vegan days, this would definitely hit the spot. The mac n cheese is definitely one of the best I've had.
---
Vegan Vee Gluten-Free Bakery
306 46th Ave N, Nashville, TN 37209 – http://www.veganvee.com/
Speaking of donuts.
As far as I know, Vegan Vee is the only place like it in Nashville. They are entirely vegan and entirely gluten-free. They are also peanut-free facility, predominately organic and offer soy-free and nut-free items daily. They are literally everyone's best friend. It's a take-out style bakery and it's heaven.
---
Vege-licious Cafe
513B Fisk Street, Nashville, TN 37203 – www.vege-licious.com
Vege-licious is Nashville's newest all-vegan spot. It's actually located in The Southern V's old location off of Fisk Street. They opened in late June 2018 and from what I've seen, it's been a huge success. All of my vegan friends love their food – as they should – but also make note of how wonderful the owners are and the welcoming atmosphere. I tried the lasagna, the vegan soul food plate, and the philly cheesesteak. My favorite was the philly followed closely by the soul food plate. I'm fairly picky about barbeque and mac n cheese and I loved both of these!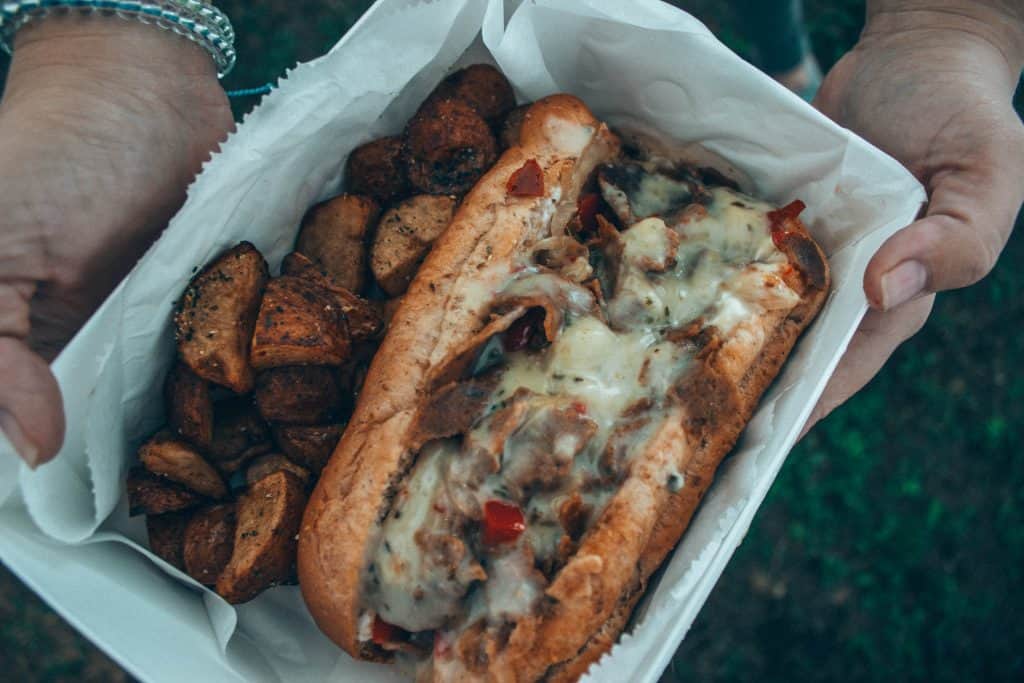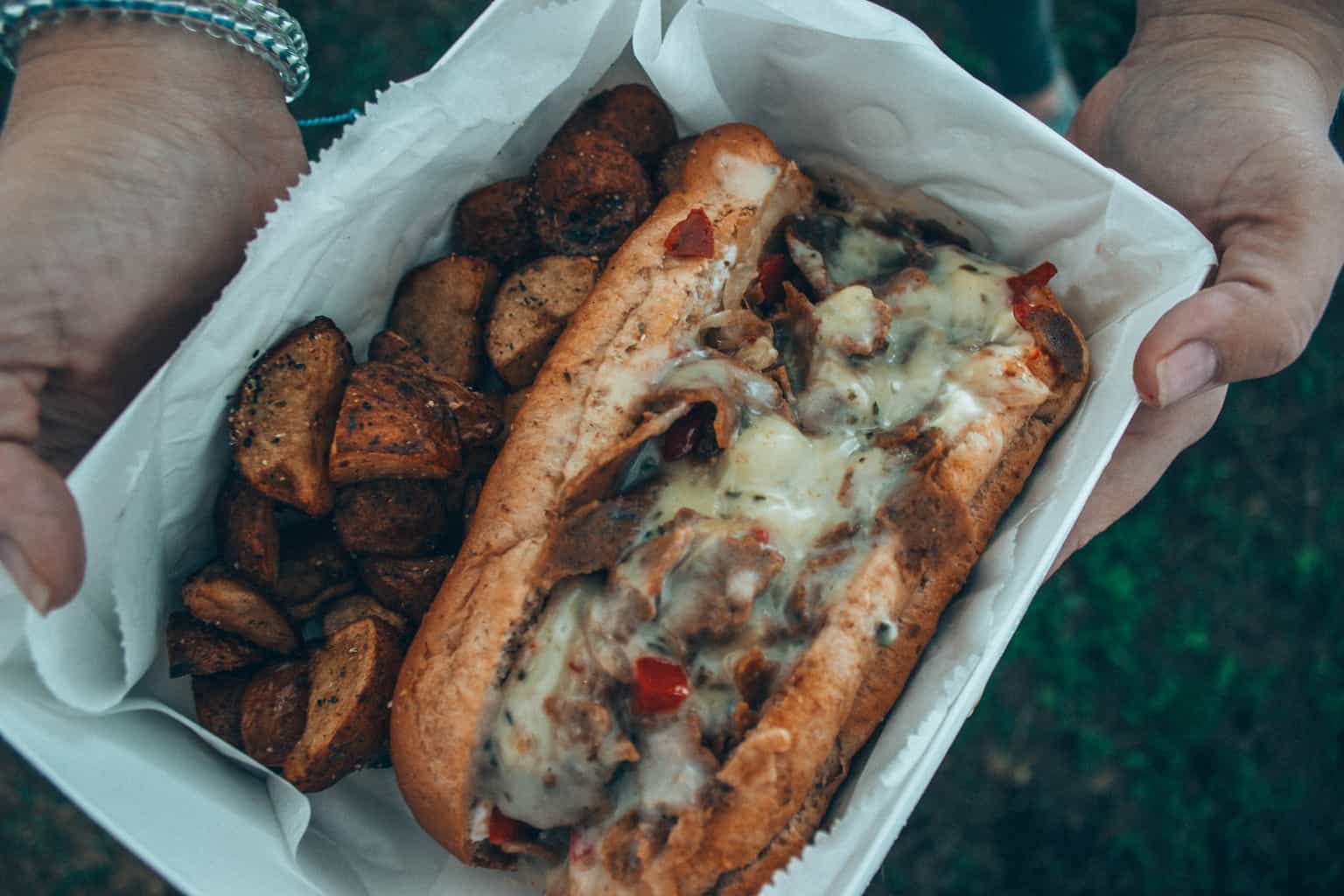 ---
Poppie Nashville
I've dreamt of vegan hot pockets for the last two years and finally…they've arrived! I'm so excited to see this business expand because they're seriously delicious! I had the egg & cheese, bacon egg & cheese and southwest flavors! All were fantastic but I was partial to the egg & cheese. I just realized all the other flavors she offers though and HELLO pepperoni and hot chicken flavors. I'm coming for you!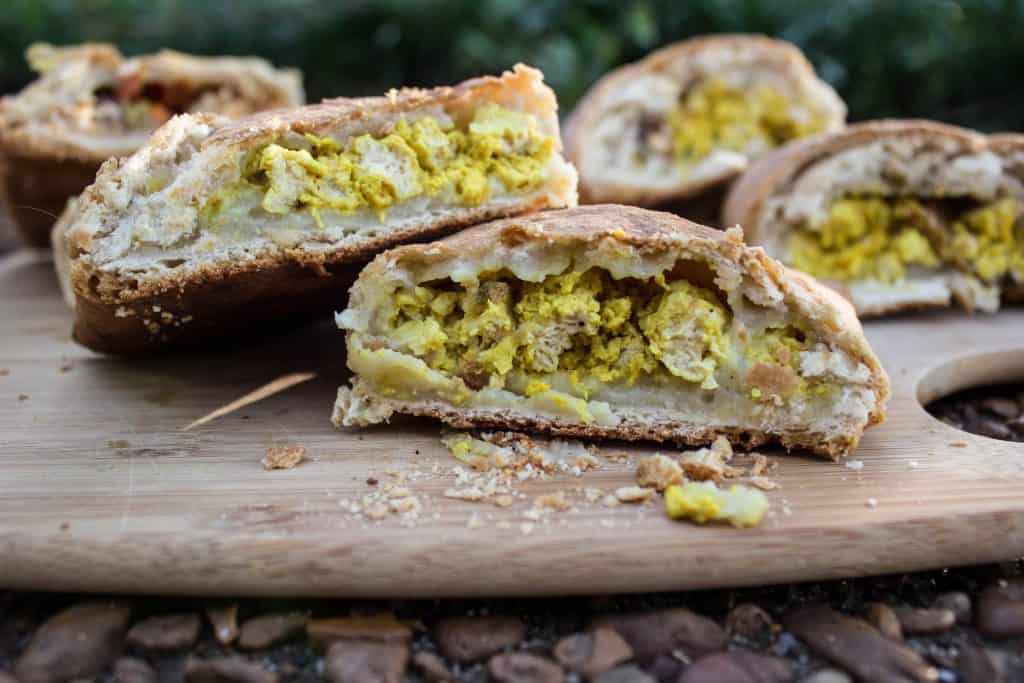 ---
Koko's Ice Cream
729 Porter Road, Nashville – http://www.kokosicecream.com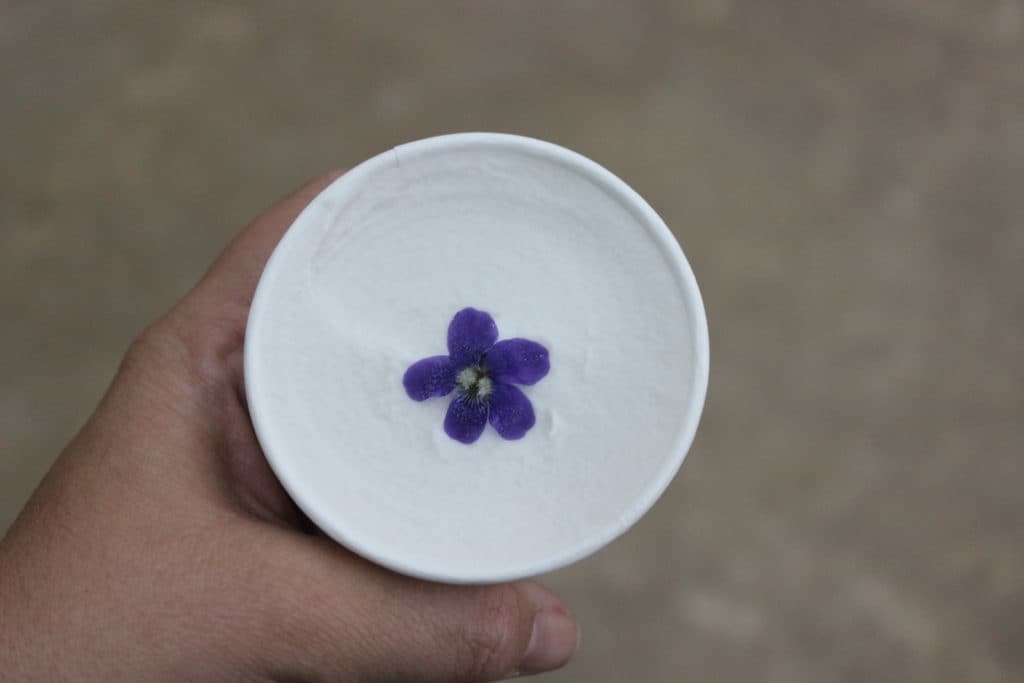 Koko's is a brand new vegan ice cream in Nashville! This is some of the best ice cream I've had – it's not heavy at all and you almost feel like you're eating something healthy – which can be dangerous! They're coconut based but don't taste really coconut-y like some do. I highly recommend the Moon Dust, Golden Milk, Cookies n Creme and Elderflower flavors!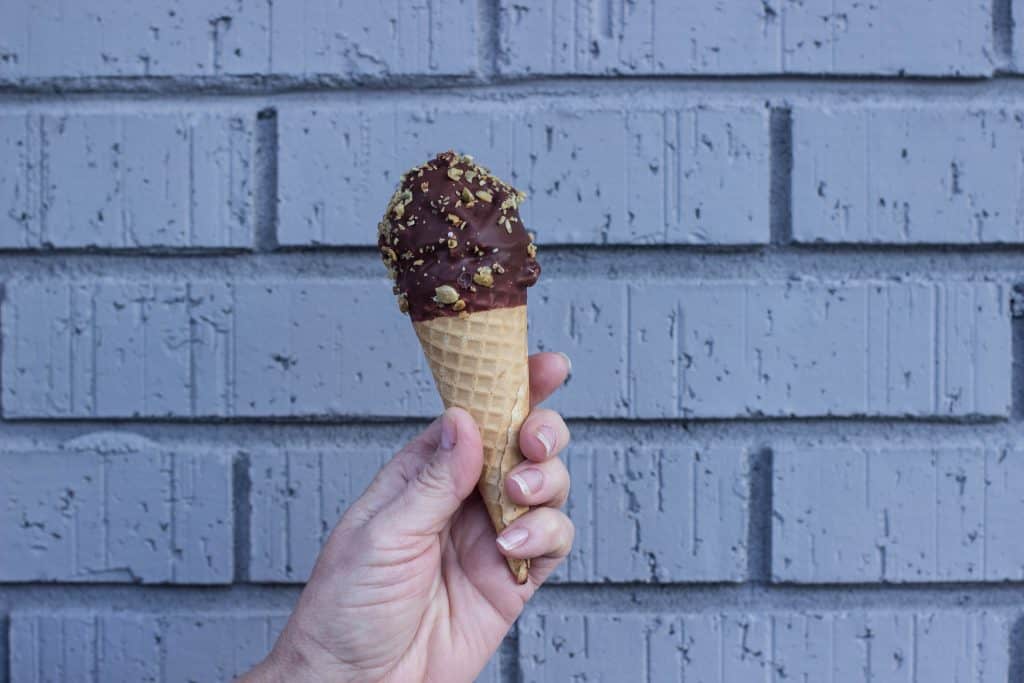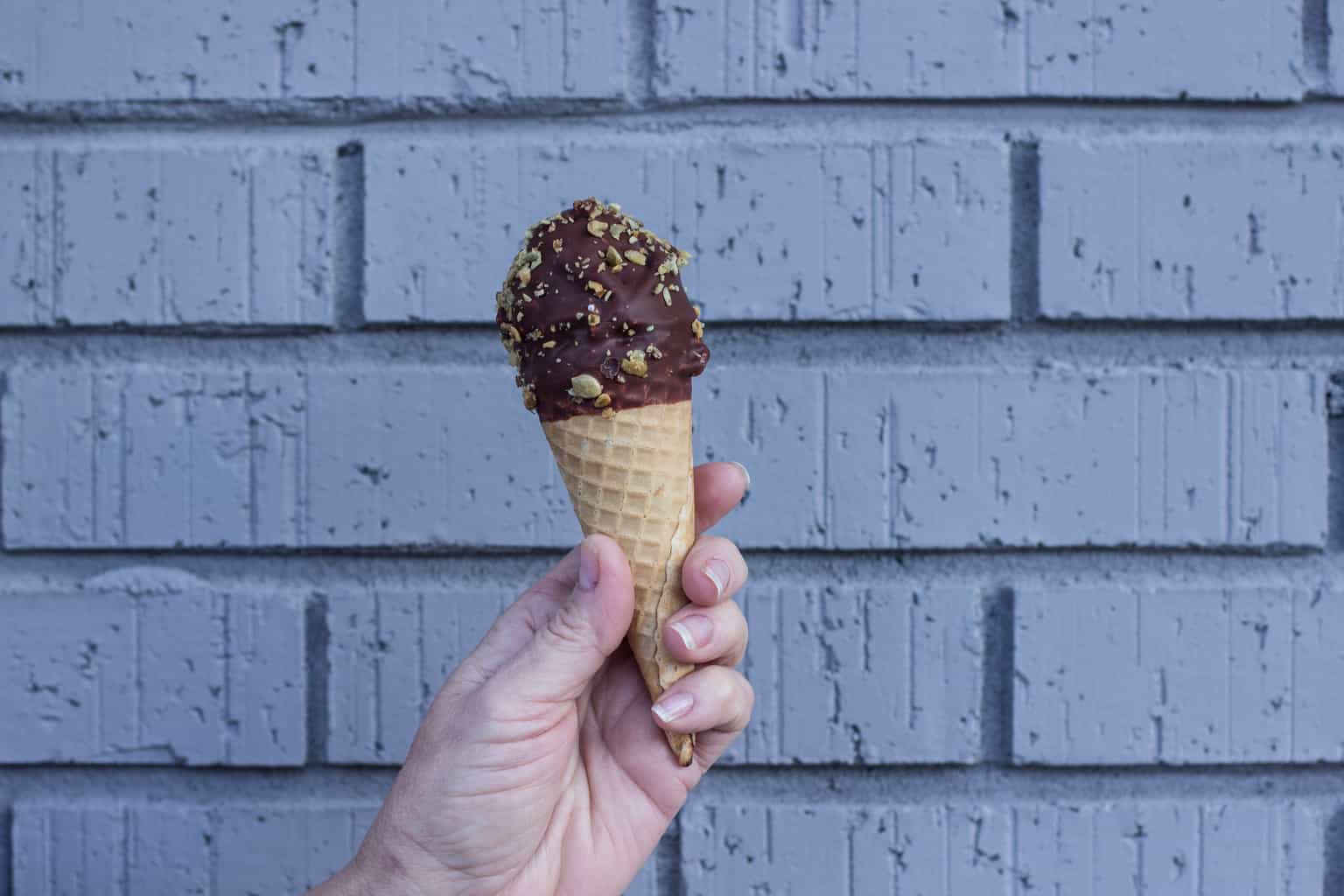 ---
ROSE GOLD VEGAN BAKERY
The Behive
---
Vegetarian Restaurants Nashville
---
The Wild Cow
1896 Eastland Ave, Nashville, TN 37206 – http://thewildcow.com/
The Wild Cow, under my impression, is one of the oldest vegan restaurants in Nashville and I can see why it's still one of the most popular. It is also owned by the same owners as Graze and is literally around the corner. So maybe wear your stretchy pants and go to both?? The Wild Cow is labeled as a vegetarian restaurant because they offer dairy cheese but otherwise, it's completely vegan. I've had the nachos and the philly sandwich. Both are outstanding. They also donate 2.5% of their sales every Thursday to a charity – the charity changes every month.
---
Sunflower Cafe
2834 Azalea Pl, Nashville, TN 37204 – http://www.sunflowercafenashville.com/
Sunflower Cafe is completely vegan except for one of their breads and they do offer dairy cheese. They are known for their gourmet veggie burgers and barbeque but I can't get enough of their portobello wrap and buffalo wrap. They have endless side items that are bought a la carte. I also highly suggest this cookie dough parfait.
---
Woodlands Indian Vegetarian
3415 West End Ave, Nashville, TN 37203 – http://www.woodlandstennessee.com/
**Update : Renovations are complete and they are back open. I've heard they aren't as good as they were but have yet to confirm this for myself**
Here it is, guys. Probably my favorite restaurant ever. Go during lunch. The buffet is like 10 dollars and is 95% vegan. Everything is CLEARLY marked. I could eat here every day. There is nothing else to say here. Okay, maybe a little…the pakora and haika noodles (those red noodles) are probably my favorite but I've literally never eaten something here that I didn't like. If you are vegan (even if you're not), don't skip this.
---
Falcon Coffee Bar
509 Houston Ave, Nashville – www.flamingcocktailclub.com
A new coffee bar and cafe in the South Nashville area! They have an almost completely plant-based menu and what I had was absolutely delicious!
---
E+Rose Wellness Cafe
Grins Vegetarian Cafe
---
Vegan-Friendly Restaurants in Nashville
---
Tom and Chee
6702 Charlotte Pike #105, Nashville, TN 37209 – http://www.tomandchee.com/
Tom and Chee is not all-vegan. In fact, it's mostly not vegan but what they do offer us, is really, really tasty. Their sourdough bread is vegan and they have a vegan cheese and then you can load it up with all the vegan toppings and sriracha! Also, both of their tomato soups are vegan.
---
Five Daughters Bakery
1900 Eastland Ave #101, Nashville, TN 37206 – http://www.fivedaughtersbakery.com/
1110 Caruthers Ave, Nashville, TN 37204
The Factory At Franklin, 11J, 230 Franklin Rd, Franklin, TN 37064
Five Daughters Bakery has grown to three locations in just two years. They are a predominately non-vegan bakery but usually have three vegan donuts to choose from daily. I really enjoy the chocolate ones and the pumpkin spice was fantastic in the fall. The first location listed here is right next door to The Wild Cow and Graze!
---
Sprinkles
2606 12th Ave S, Nashville, TN 37204 – http://sprinkles.com/
Sprinkles is known for their 24hr cupcake ATM but you can also go inside during business hours. They offer ONE vegan cupcake but at least it's my favorite – red velvet! I *would* call first before heading over to make sure they have them that day.
**Update**Sprinkles has closed this location.
---
The Grilled Cheeserie
2003 BELCOURT AVENUE, NASHVILLE, TN 37212 – http://grilledcheeserie.com/
The Grilled Cheeserie food truck is extremely well-known but now they have two trucks AND a brick and mortar store. The owner is one of the sweetest people I've ever met and her food is amazing. Fortunately, she offers vegan cheese, vegan tomato soup, AND a vegan milkshake! I've been to the food truck before being vegan and have now been to the storefront since being vegan and all of the above is delicious! Worth a visit!
---
Thai Phooket
207 Woodland St, Nashville, TN 37213 – http://thaiphooket.wixsite.com/thaiphooket
Thai Phooket offers vegan options as well while they are predominately non-vegan. The few times I've been there, they know what vegan is and are willing to leave out certain items just be very clear about what you're asking. I've only gotten the pad thai and crispy tofu but it was delicious! They are located right next to Nissan Stadium so the perfect vegan option before or after a Titans Game or concert.
**Update as of 01/2019** Thai Phooket is closed indefinitely due to fire damage.
---
The Smiling Elephant
2213 8th Ave S, Nashville, TN 37204 – http://www.thesmilingelephant.com/
The Smiling Elephant is a wonderful, wonderful Thai restaurant. Not only are they very well aware what vegan is but it is the MOST authentic Thai food I've had since Thailand. That's saying a lot. Plus, I love the atmosphere here! A lot of their curries are okay to eat too because they make them without dairy – just ask! And, they have mango sticky rice.
---
Coco Greens
212 Louise Ave, Nashville, TN 37203 – http://www.cocogreenvegancafenashville.com/
Coco Greens is very unique! They offer juices, desserts, a full vegan menu and a vegan market. They also offer other services such as massage, holistic therapy and more. It can be a little confusing as they are directly beside of a place called Cafe Coco which is definitely not vegan.
**Update as of 03/2019** Coco Greens is under new ownership and has now started selling animal products. I would not suggest visiting anymore. It's not the same as it used to be.
---
Amy's Ethiopian Restaurant
2510 Murfreesboro Pike #10, Nashville, TN 37217 – http://www.amysethiopianrestaurant.com/

Amy's Ethiopian Restaurant is very vegan-friendly and has vegan options clearly marked on their menu. They also JUST started an all-vegan buffet on Friday nights! I really need to get to that. They also have a small market attached to the restaurant where you can find some unique food items.
---
Vui's Kitchen
2832 Bransford Avenue, Nashville, TN 37204 – http://www.vuiskitchen.com
Vui's Kitchen is a wonderful Vietnamese shop in Berry Hill (S. Nashville) with yummy vegan options. Vegan options are clearly marked and I got the pho. They use a veggie broth instead of bone broth and tofu + mushrooms instead of meat. It was a huge portion and I left very satisfied! There's also patio space both in front and the back of the building.
---
Bella Napoli
1200 Villa Place #206, Nashville, TN 37212 – https://bellanapolipizzeria.com

A new vegan pizza option aside from all the chain places! Decided to try out Bella Napoli, located in Edgehill neighborhood, and was not disappointed! They have a couple pizzas that are easily veganized. Pictured is the 'Vegetarian' with cheese removed and sauce added. It has eggplant, peppers, broccolini and zucchini. Yummy! They also have a pizza called the 'Marinara' and if you removed the anchovies, it's vegan (it already is cheese-less). Edgehill seems to have lots of vegan options – going to head back soon and try out more!
---
**Update** Legato Gelato is permanently closed.
---
The Post
1701 Fatherland St. | http://www.theposteast.com/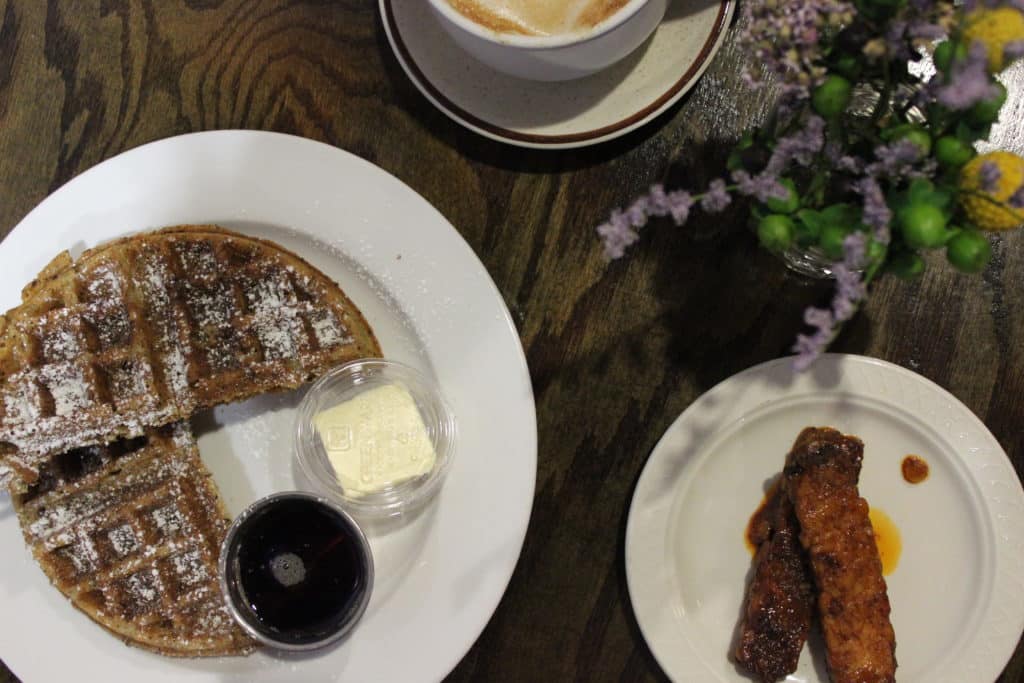 The Post is not all vegan but very vegan-friendly! Everything is nicely marked on the menu and there are at least a couple vegan breakfast and lunch/dinner options. I believe all of their salad dressings are vegan as well. I got the waffles (automatically vegan) with vegan butter, buffalo tempeh (yum!) and an almond milk latte. On the weekend, they have a special brunch menu too! Their entire menu is served all day meaning waffles all day errrry day. Across the street is Olive & Sinclair – a local chocolate shop which has several options that are vegan as well.
---
Two Boots Pizza
1925 Broadway, Nashville, TN 37203 – www.twoboots.com
You can never have too much pizza, amiright? Two Boots has a sizable vegan selection with five all-vegan pizzas on their menu. Additionally, you can alter their other pizzas to make them vegan. They use Daiya cheese but also have a pretty bomb homemade vegan ricotta too!
---
Pinewood Social
33 Peabody St | https://www.pinewoodsocial.com/
Pinewood Social is amazing. You can go here to eat, have some drinks, have a coffee (Crema is located inside) or bowl. Yes, I said bowl. You may even spot a celebrity or two in here. I've been told to have the fried broccoli from here and I was like, really? Broccoli? I mean I like broccoli but is it worth going out of my way when I can make it at home? The answer is yes. This stuff is like crack. Definitely worth it! Plus, you can bowl.
---
Nomnivore
2057 Scarritt Place, Nashville – www.nomnivore.com
Probably not the BEST sushi and ramen in the city but a very good option! I had the 'vegan roll' and the tofu ramen and I was completely satisfied!
---
Freebirds World Burrito
3800 Hillsboro Pike – https://freebirds.com
We just recently got a Freebirds in Nashville and finally got a chance to try it recently. Freebirds easily climbed to the #1 spot on my tex-mex radar with their addition of Beyond Meat to the menu. It's a counter-service type spot with nachos, burritos, tacos and burrito bowls. The Beyond Meat is cooked with potatoes and onions which I thought was a nice touch! Definitely, my choice when it comes to this type of food and a great new option in the Green Hills area.
---
Jamaicaway
Ole Red
Acme Feed and Seed
Henrietta Red
312 Pizza Company
Veggie Village
Skim & Husky's
Taco Mamacita
Clawson's Pub and Deli
Five Points Pizza
Cori's Doghouse
Burger Up
The Fox Bar and Cocktail Club
Baja Burrito
Mithcell Delicatessen
Gojo Ethiopian
Jeni's Ice Cream
---
Groceries, Health Stores + Markets
Sanctuaries + Cat Cafes
Nashville Animal Activism
Local Vegan Resources
---
Looking for hotels in Nashville? Read accommodation reviews here or book here.
Want a guidebook? Here ya go!
What else have I written? You can find more Nashville posts here and Tennessee posts here.
Like this post? Have Questions? Hit me up on Facebook | Twitter | Instagram | Pinterest | Email
↓↓↓ PIN IT ↓↓↓