This post may contain affiliate links, meaning if you book or buy something through one of these links, I may earn a small commission (at no extra cost to you!). Please see my disclosure.
October is my favorite month of the entire year and I spent in several different places. I know a lot of people claim October as their favorite month and that's okay! But, I didn't join a trend. I've always been this way. And, yes, I do love pumpkin spice. I'm sorry.
October was about a lot of movement. From the south to the midwest to the gulf coast and all the way to almost the tip of the country, I did a lot of back and forth this month. It was my last really busy travel month of the year and while I'm so thankful for where this year has led me, I'm also really excited to be staying put for a little while.
Time to build the bank account back up, get some serious work done on the websites, and hibernate for the winter.
---
Where Was I in October 2019?
I feel like I was pretty much traveling all of October and that's probably because it was one trip after another.
The first trip of the month started off in Michigan – Grand Rapids to be specific. I lived in Michigan very, very briefly several years ago and I've sworn that I would come back ever since to properly explore. This was my first trip back since living there and it only made me want to go back more. Grand Rapids is super cool, colorful, full of great coffee, has a great vegan scene, and has all those great midwest qualities that I love so much.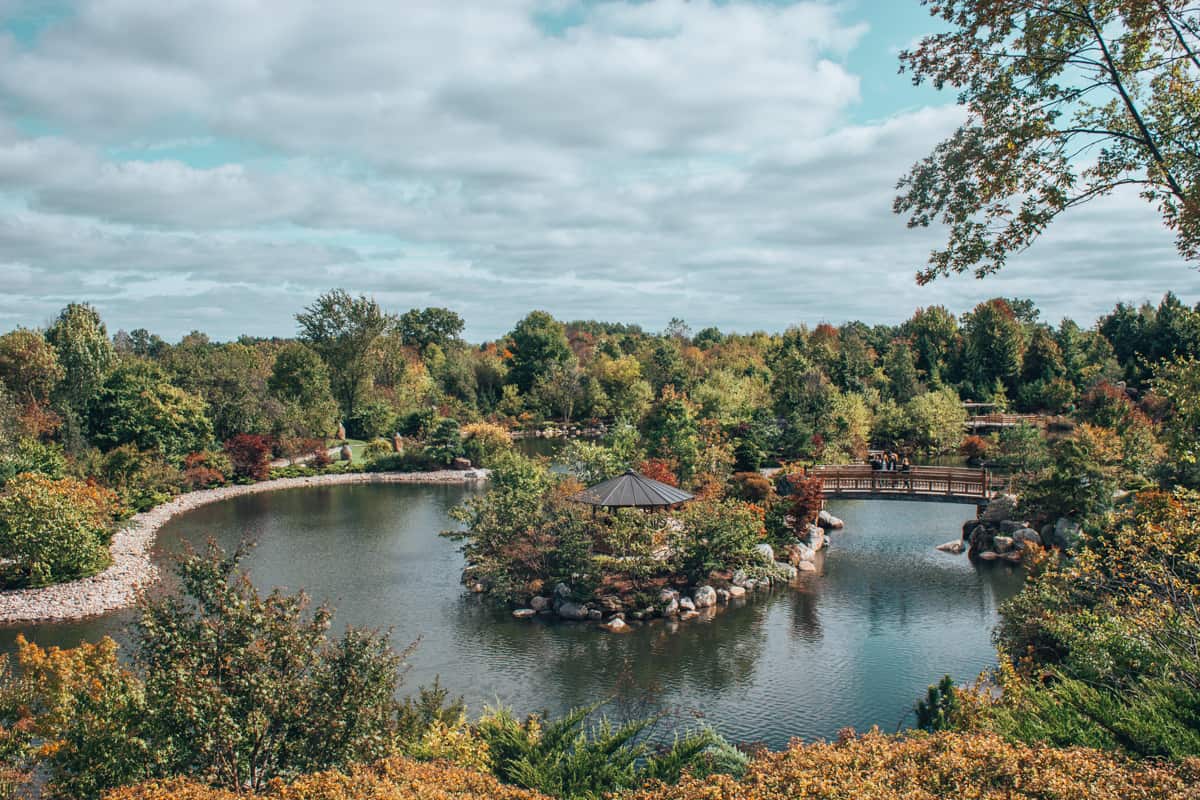 The next week took me to Gulf Shores. This was such a fun trip with two of my besties and travel buddies – Chris & Heather of A Brit & A Southerner. We are 2/3 of the hosts/admins of Weekend Wanderlust – our little travel community and weekly Twitter chat. I love traveling with these two and it was great to explore a new destination to me with people who know it pretty well. Gulf Shores is so much more than the beach and I can't wait to share more stories from there.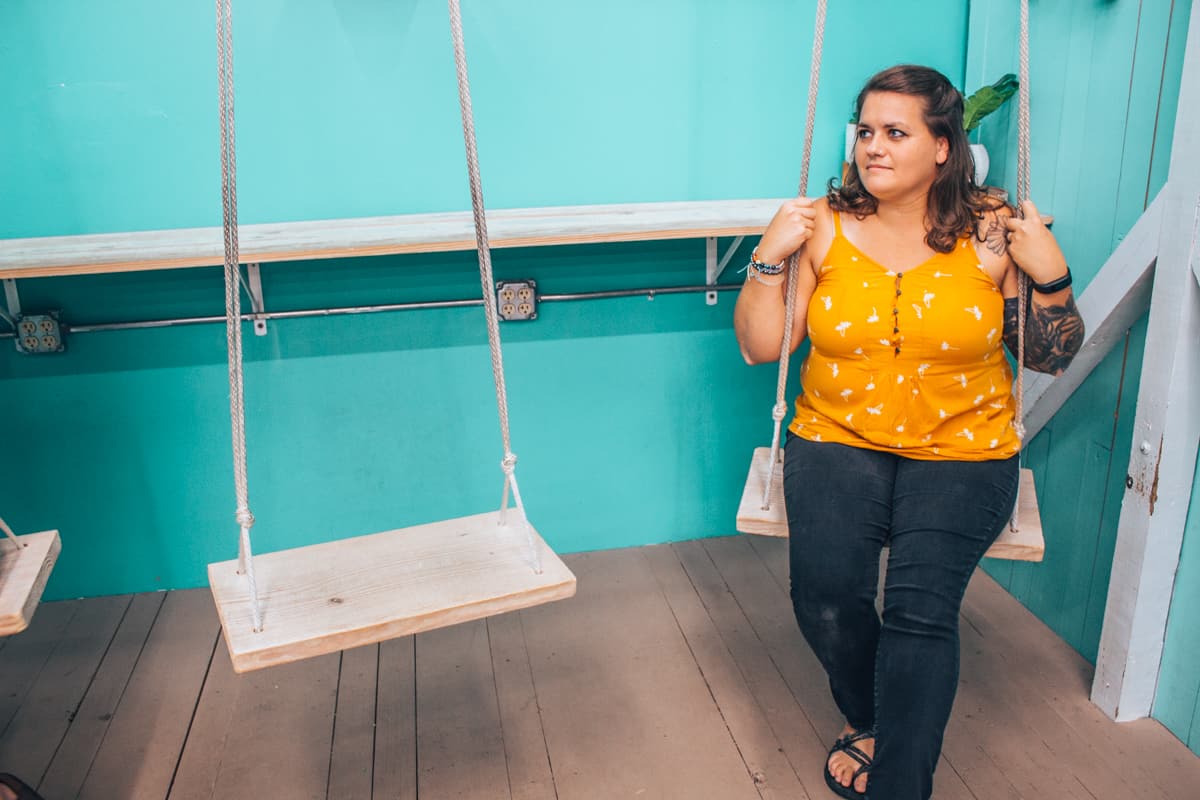 I was home for two nights – roughly 36 hours – before hopping on a flight to Orlando, Florida. My friend, Jenn of Coleman Concierge, picked me up at the airport, we picked up her husband, Ed, and we road tripped it over to St. Pete Beach for the Blogger Bash at the Alden Suites Resort (one more week to enter my giveaway for 2 FREE nights at the resort). I've traveled a decent amount in this area – Tampa, St Petersburg, Sarasota, Clearwater – and I really love it. It was fun to just relax for a few days with old friends and make new friends while experience a truly great property.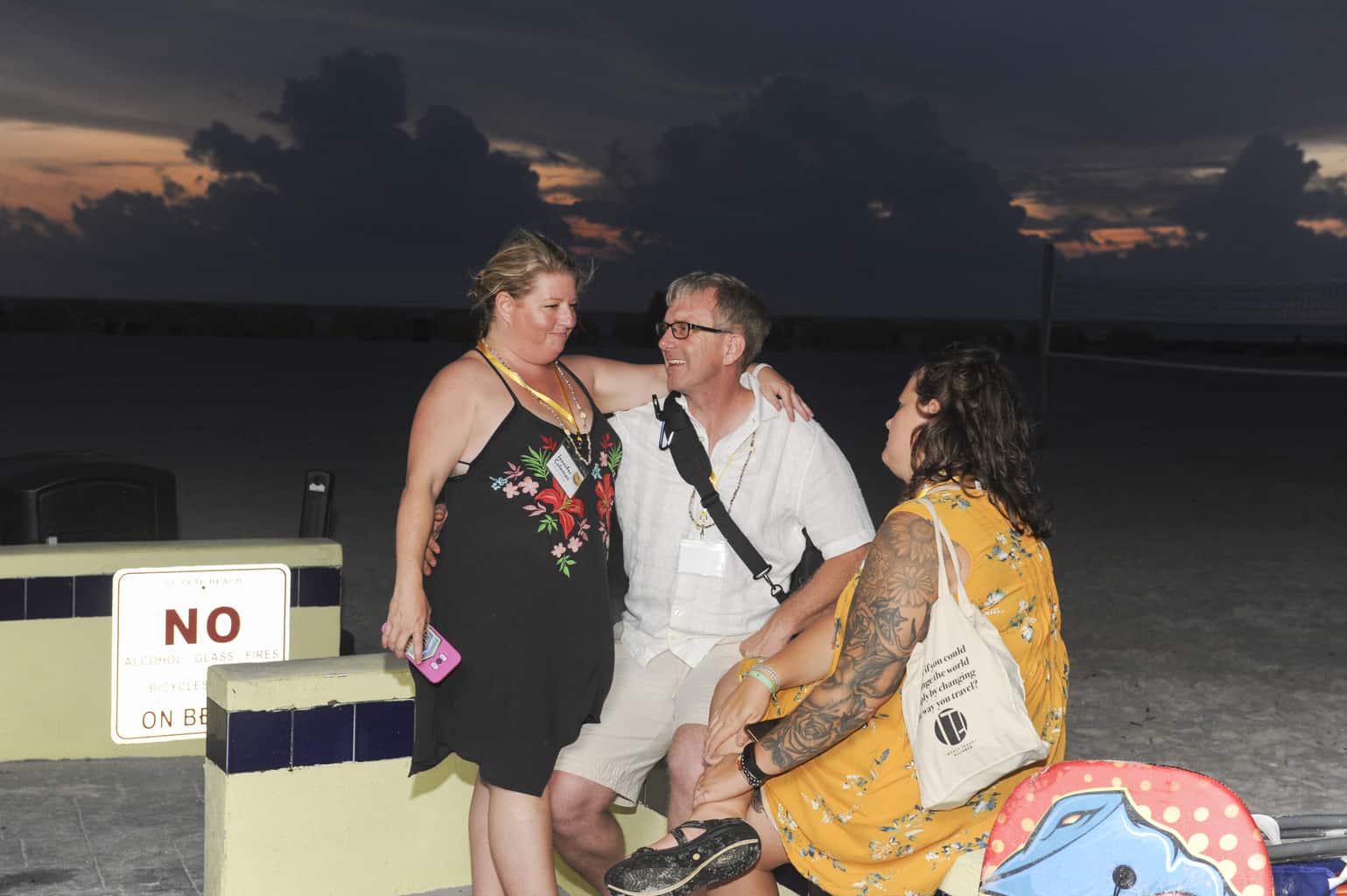 Then, Jenn, Ed, and I road-tripped it down to the Florida Keys. We were there to check out ReefFest – marine conservation focused festival. We were there a very short time but we were able to go scuba diving (dive #6 for me!) and check out the History of Scuba Diving Museum which was actually really fascinating to me. This was my first time ever in the Florida Keys so I'm bummed it was so quick but I can't wait to go back.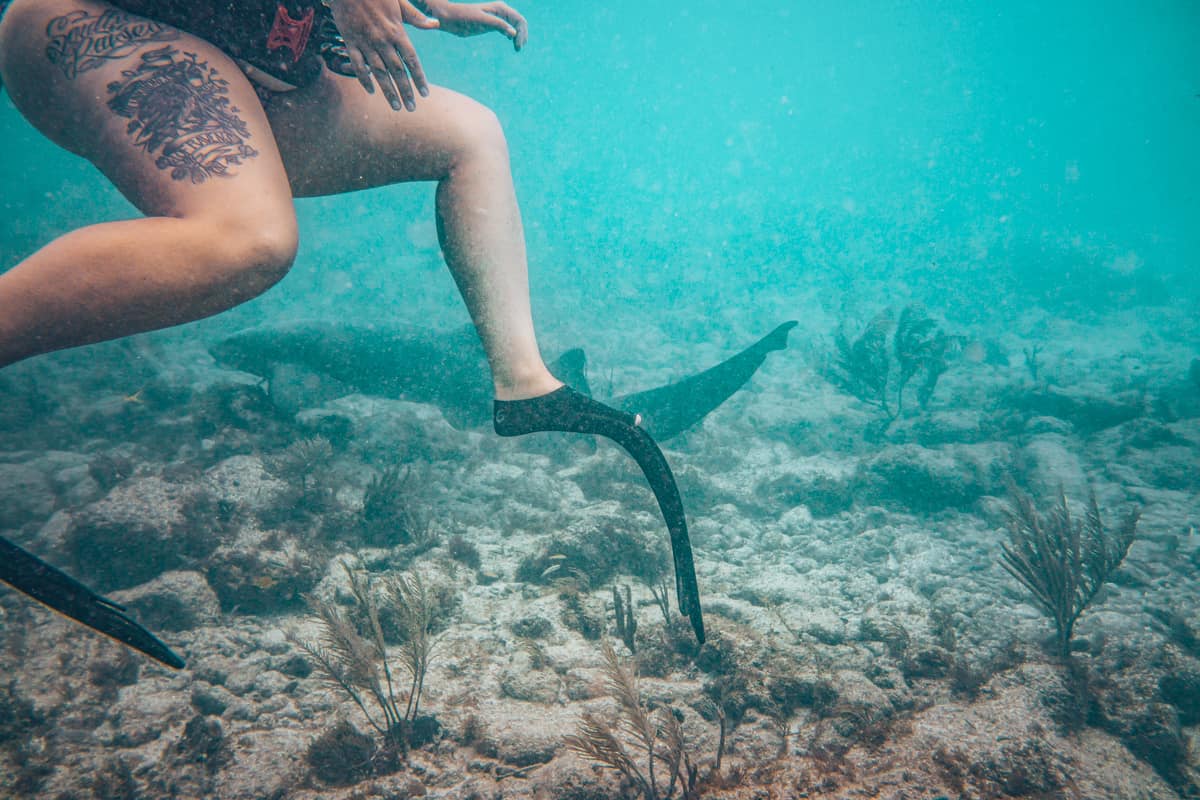 On the way back from the Florida Keys, we stopped in West Balm Beach to shore dive at Blue Heron Bridge – one of the best dive spots in the world due to the biodiversity.
---
Personal Life in October 2019
I always say I don't have much to report in this section but I want to start being more transparent with my life. Partly for myself and partly to show my life isn't just traveling and blogging.
I recently started going to see a psychiatrist. I've struggled with anxiety and depression tendencies for a long time, but I avoided any help. I put off going or tried counseling but never really felt like it was going anywhere so I quit. I finally decided enough was enough when I was having an extremely hard time staying focused and it is starting to affect my productivity and motivation and, thus, my life. I'm happy to report I've been taking medicine for a couple of months now and while I don't feel completely like my full self, I feel better.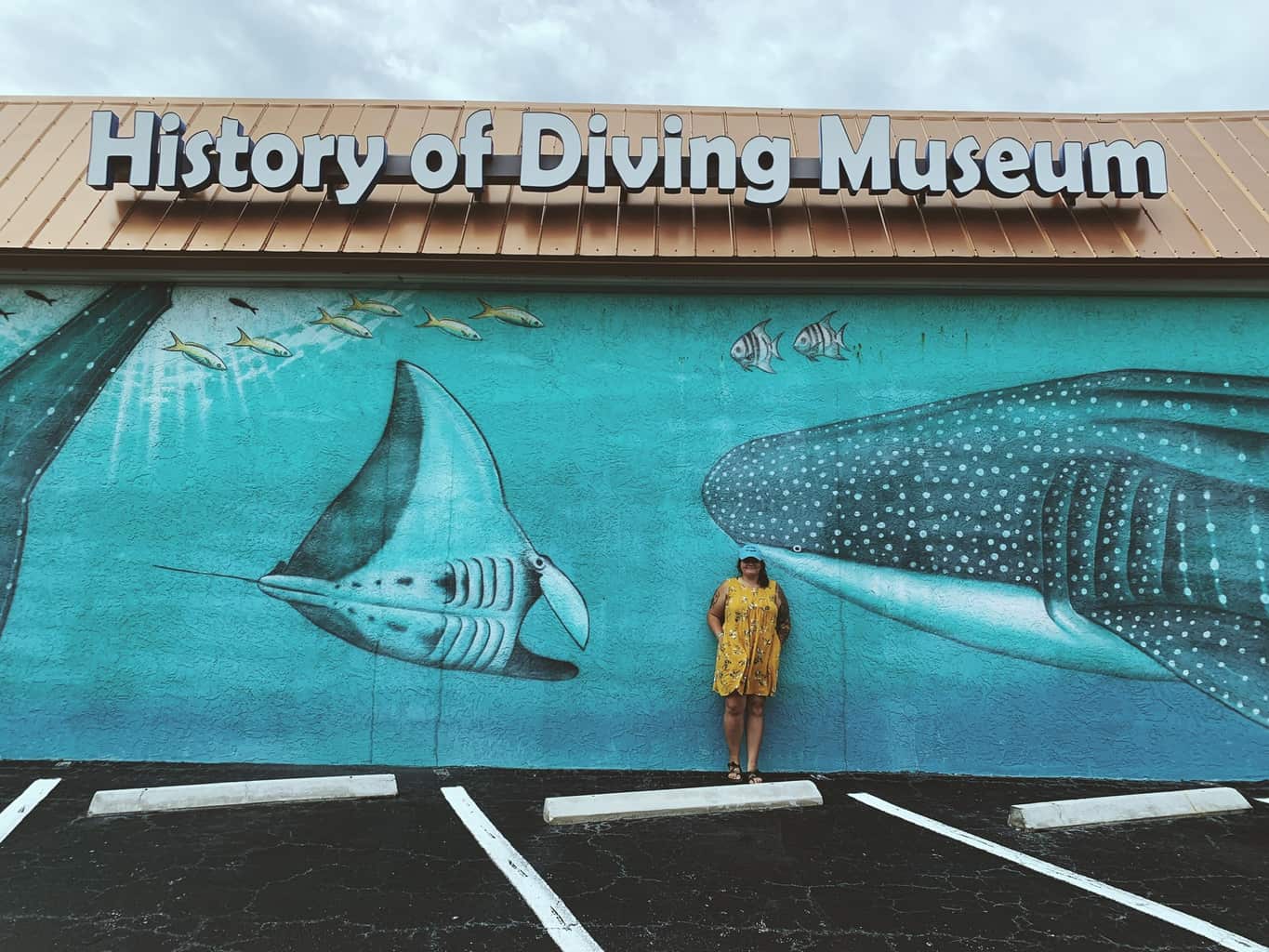 I completed dive #6 and 7 which if you've been following my whole scuba diving journey, that's awesome! I didn't have much anxiety or at least not near what I did the first time.
I went to one of my best friend's Halloween party and played beer pong for the first time in a really long time. I still rock at that game I'm happy to say.
I pet sat for some of my favorite regular clients that include a horse, two donkeys, and a barn kitty! I love seeing them so this was definitely a highlight.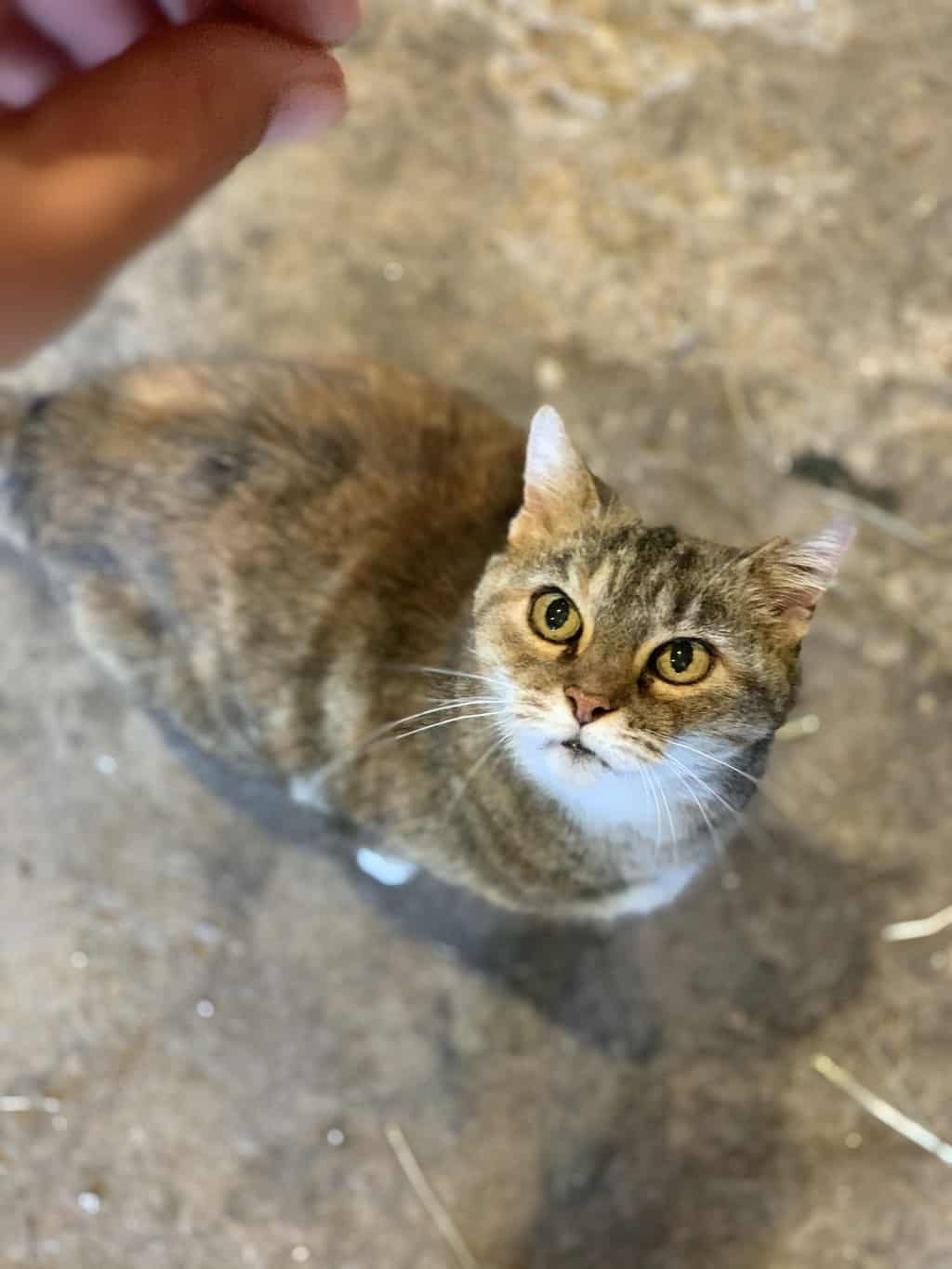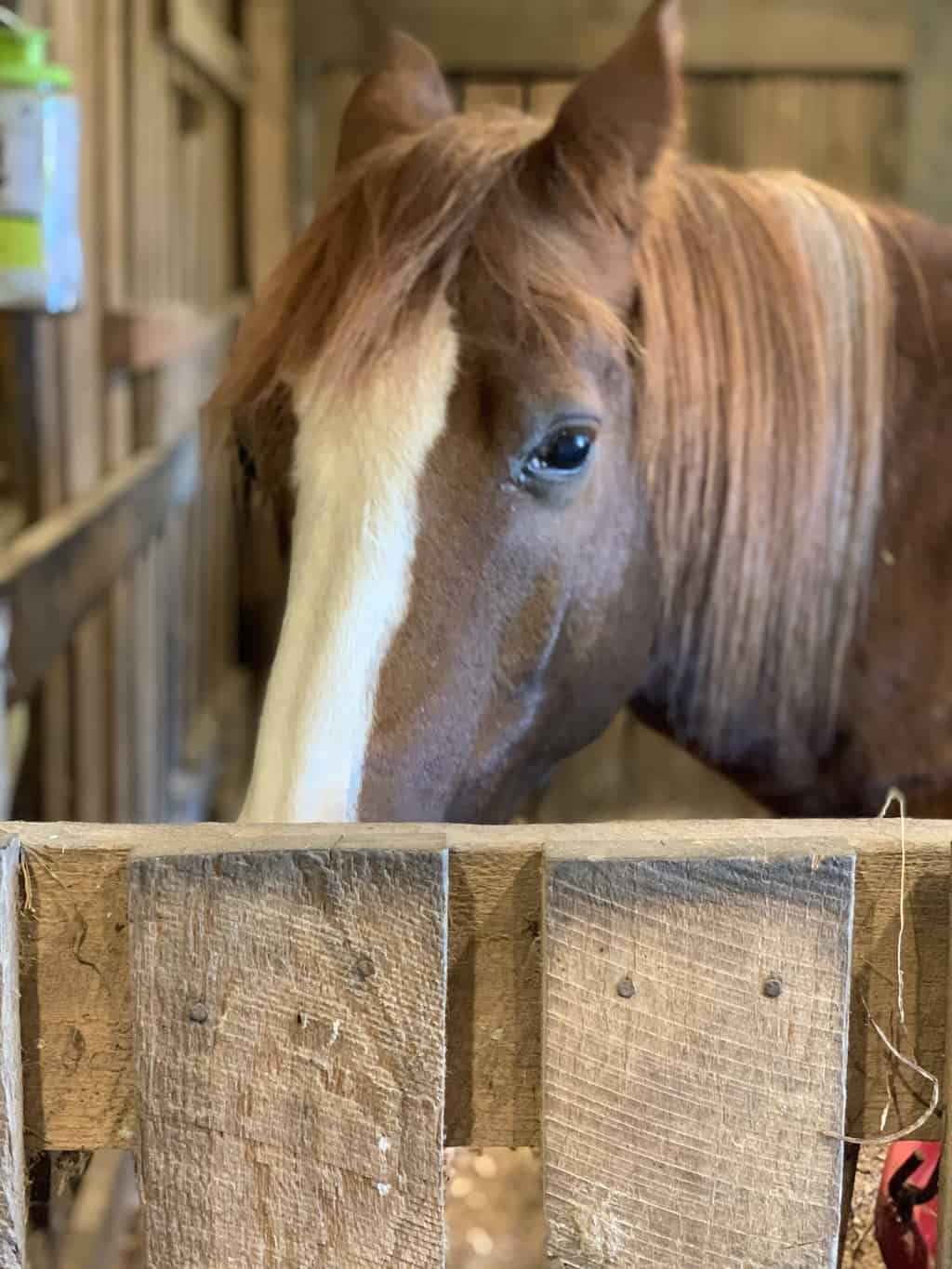 I entered a blog competition to hopefully (fingers crossed!) win a luxury safari for two with a sustainable safari operator in Kenya.
---
Most Popular Post
Vegan Guide to Gulf Shores & Orange Beach, Alabama – This was my most popular post this month and is a much-needed guide to a place that isn't necessarily incredibly easy to be vegan in.
Other Blog Posts Written
---
Best Thing I Ate
I was pretty in love with this pasta I ate in Grand Rapids. It was absolutely delicious, the portions were huge, and I couldn't help but giggle at the shape of the breadsticks. I'll have all the details about this place in my vegan guide to Grand Rapids coming soon!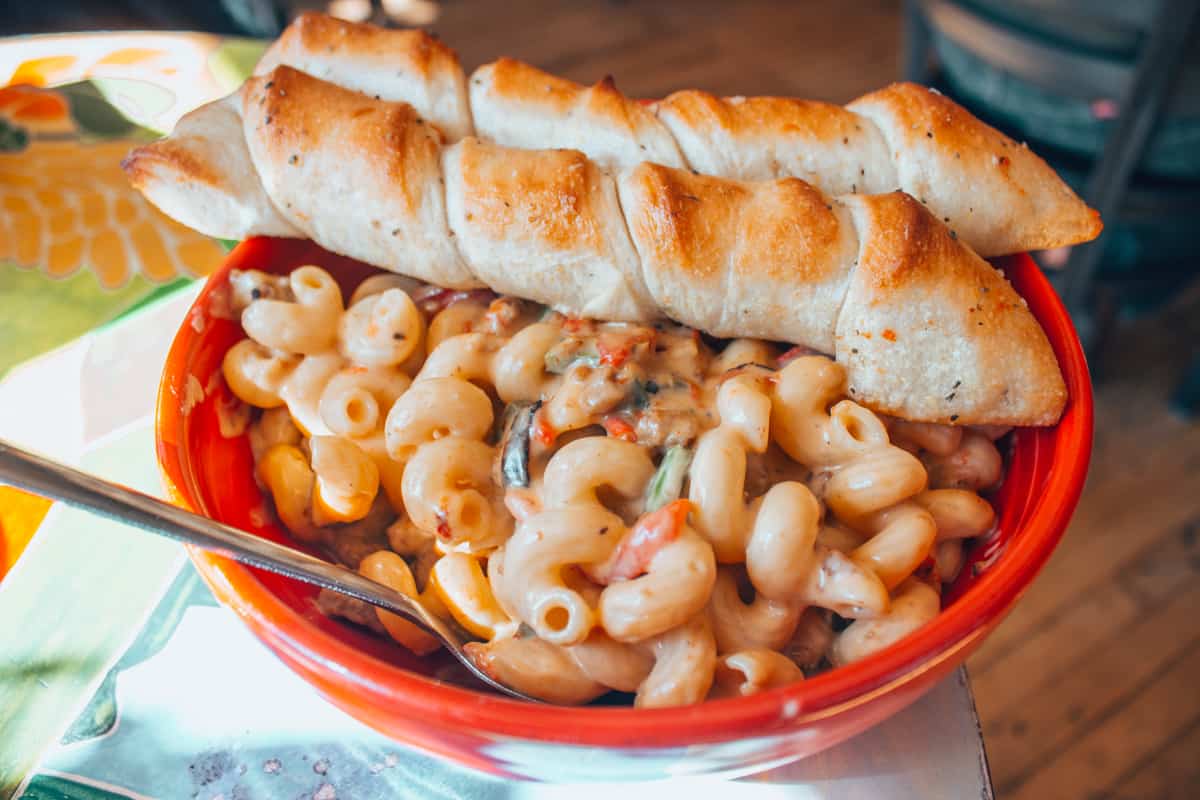 ---
Most Loved Instagram Post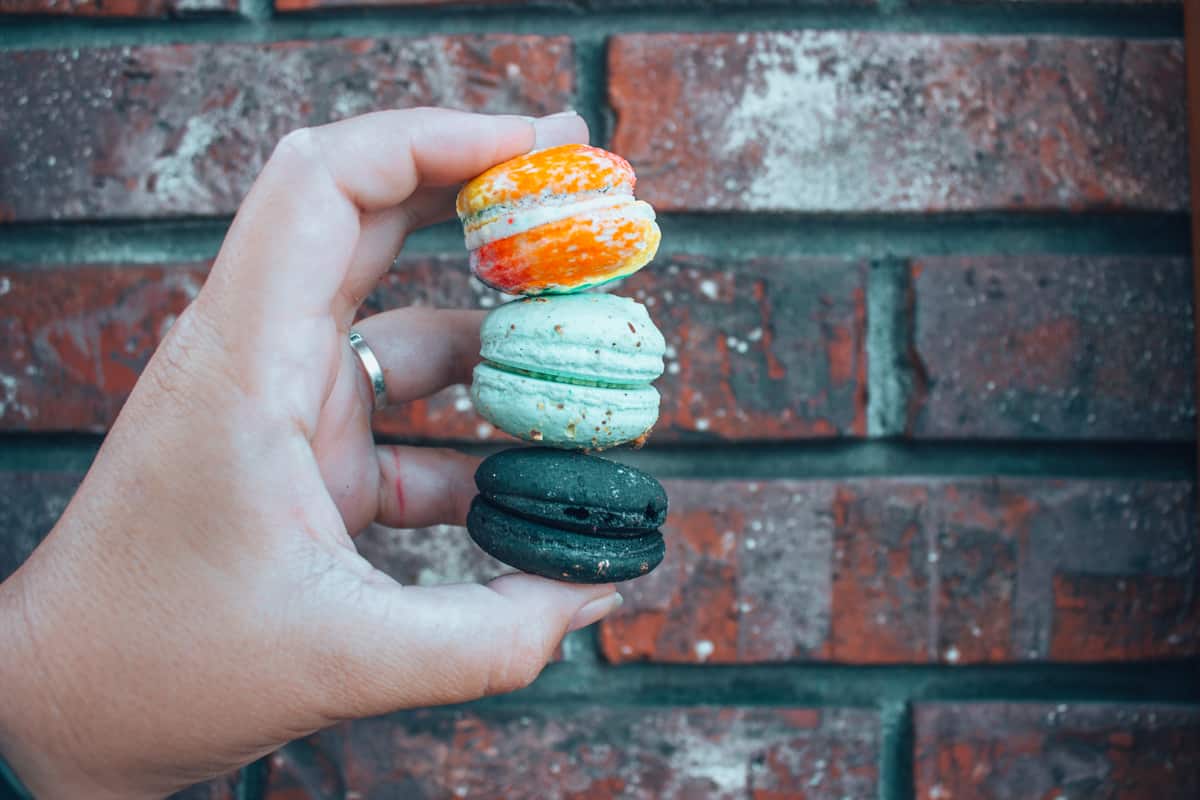 I'm very proud of everyone that follows me that my most popular photo was food-focused and it was of these beautiful macarons I ate in New Orleans. You can follow me on Instagram at @wild.hearted.blog.
---
What I Read this Month
See, I told y'all I read books! I was going through such a reading drought almost the entire first three-quarters of the year, but I have definitely made up for it. I've read twenty books this year so far and most of those in just the past couple of months. Here's what I read in October.
Pirate Hunters: Treasure, Obsession, and the Search for a Legendary Pirate Ship by Robert Kurson
This book is by the same author who wrote Shadow Divers which I absolutely devoured. I really liked this one as well, but maybe a smidge less than Shadow Divers. Pirate Hunters is the true story of two wreck divers who risk everything to locate and identify the ship of the infamous pirate Joseph Bannister.
The Great Alone by Kristin Hannah
Oh man. This book caused me to actually leave a review on Goodreads which I never do. I actually listened to the audiobook version and while I don't normally do that so I have nothing to compare it to, I was really impressed with it. But, back to the story – I LOVED IT. It was extremely triggering for some personal reasons but in the best way possible if that's even possible.
In this unforgettable portrait of human frailty and resilience, Kristin Hannah reveals the indomitable character of the modern American pioneer and the spirit of a vanishing Alaska―a place of incomparable beauty and danger. The Great Alone is a daring, beautiful, stay-up-all-night story about love and loss, the fight for survival, and the wildness that lives in both man and nature.
Dead Until Dark by Charlaine Harris
I re-watched True Blood so my boyfriend could see it and it inspired me to re-read the books. I know it's a guilty pleasure but I really enjoy this series and they're quick easy reads for me.
Living Dead in Dallas by Charlaine Harris
The second book in the Sookie Stackhouse series (True Blood).
Worse than Slavery: Parchman Farm and the Ordeal of Jim Crow Justice by David Oshinsky
After visiting the Whitney Plantation in New Orleans (more to come on this soon!), I was inspired to further my knowledge of the slave trade and possibly more importantly, what happened after slavery "ended." This book is a good book to read to do just that. It's heavy and took me a bit longer to read due to really wanting to absorb it but I highly recommend.
Year of Yes by Shonda Rhimes
I listened to the audiobook (narrated by Shonda Rhimes herself) and I highly recommend it. She does a fabulous narration and I wonder if I would have liked the book just as much if I didn't hear her inflictions. There were a few things that rubbed me the wrong way – non-vegan things basically – but overall, I really loved this story of her life and the motivation behind it.
Braving the Wilderness: The Quest for True Belonging and the Courage to Stand Alone by Brene Brown
I really love Brene Brown but this is the first book of hers that I've read. I first learned of her after watching a Ted Talk of hers and since I've watched her Netflix special. All highly recommended.
Brown argues that we're experiencing a spiritual crisis of disconnection, and introduces four practices of true belonging that challenge everything we believe about ourselves and each other. She writes, "True belonging requires us to believe in and belong to ourselves so fully that we can find sacredness both in being a part of something and in standing alone when necessary. But in a culture that's rife with perfectionism and pleasing, and with the erosion of civility, it's easy to stay quiet, hide in our ideological bunkers, or fit in rather than show up as our true selves and brave the wilderness of uncertainty and criticism. But true belonging is not something we negotiate or accomplish with others; it's a daily practice that demands integrity and authenticity. It's a personal commitment that we carry in our hearts." Brown offers us the clarity and courage we need to find our way back to ourselves and to each other. And that path cuts right through the wilderness. Brown writes, "The wilderness is an untamed, unpredictable place of solitude and searching. It is a place as dangerous as it is breathtaking, a place as sought after as it is feared. But it turns out to be the place of true belonging, and it's the bravest and most sacred place you will ever stand."
Mr. Monster by Dan Wells
The second book in the John Cleaver series – another guilty pleasure and quick, easy read.
---
What I Watched this Month
In the Tall Grass – Stephen King and his son, Joe Hill, do it again. This Netflix original is based on their horror novella. I know other people didn't necessarily love it and I don't know that I would watch it a ton, but I really enjoyed how weird and different it was – everything I love in a Stephen King work.
Living With Yourself – I just love Paul Rudd. Don't you? This was a weird and quirky show. A man who is burned out on life and love undergoes a mysterious treatment, only to discover that he has been replaced by a better version of himself.
What/If – Renee Zellweger is underloved I think. This thriller was something else. Kind of reminded me of Cruel Intentions in a way. It kept staring at me as I was looking for something to watch on Netflix and I kept avoiding but one day I pushed play while I was working and it was quite good.
El Camino – Breaking Bad probably had the best finale of a show I've ever watched. It's right up there with Sons of Anarchy for me. So, I wasn't sure if I was excited or fearful of a Breaking Bad based movie. Would they ruin the perfect ending? But, this was actually really good. It was nothing like what I expected (I'm not even sure what I expected) but it worked beautifully.
Joker – who hasn't seen Joker? It's officially the most profitable comic book movie now. I probably would have loved it just for the fact of Joaquin Phoenix, but it was phenomenal.
Black Sails – I started watching this way back when it started but stopped for no apparent reason. We started watching it recently and are currently in season 2. Such a cool and interesting historical drama. I've never been into the whole pirate thing, but after reading that Pirate Hunters book and learning more about pirates, I'm much more intrigued.
---
Coming Up in November 2019
ZERO TRAVEL PLANS. I think this is the first month this year that I'm not traveling and I'm super excited. I'm focusing on trying to catch up on writing all the material I've acquired over the past several months (this will never happen but I'll try), working a lot, spending time with family and friends, and just enjoying being at home. I actually unpacked and put my suitcase in the closet!
I'm also excited to get back into doing activism events. While I won't ever complain about all the opportunities I've had this year, I've completely dropped the ball on activism and I've felt the pull to get back involved. I have two events already on my calendar – one for handing out Turkey-less turkey in Nashville and one to promote Fur Free Friday (Black Friday).
It's also Thanksgiving, but I kind of don't care about Thanksgiving anymore. For one, 95% of my family isn't vegan so the food isn't even fun. Also, because I've realized it's basically a holiday about celebrating genocide which kind of puts a damper on things. However, I do take the time to enjoy spending time with all of my family and friends which I will always be thankful for.
Latest posts by Ashley Hubbard
(see all)