This post may contain affiliate links, meaning if you book or buy something through one of these links, I may earn a small commission (at no extra cost to you!). Please see my disclosure.
Life in February 2020
February went by incredibly fast especially when you think about how slow January seemed to me.
Day Trip to Huntsville
Michael and I headed to Huntsville for a day to see our friends Jenn and Ed, check out a bit more of the vegan scene, play some unlimited arcade games, and some other fun stuff! I always enjoy catching up with friends and I'm so excited to have them closer!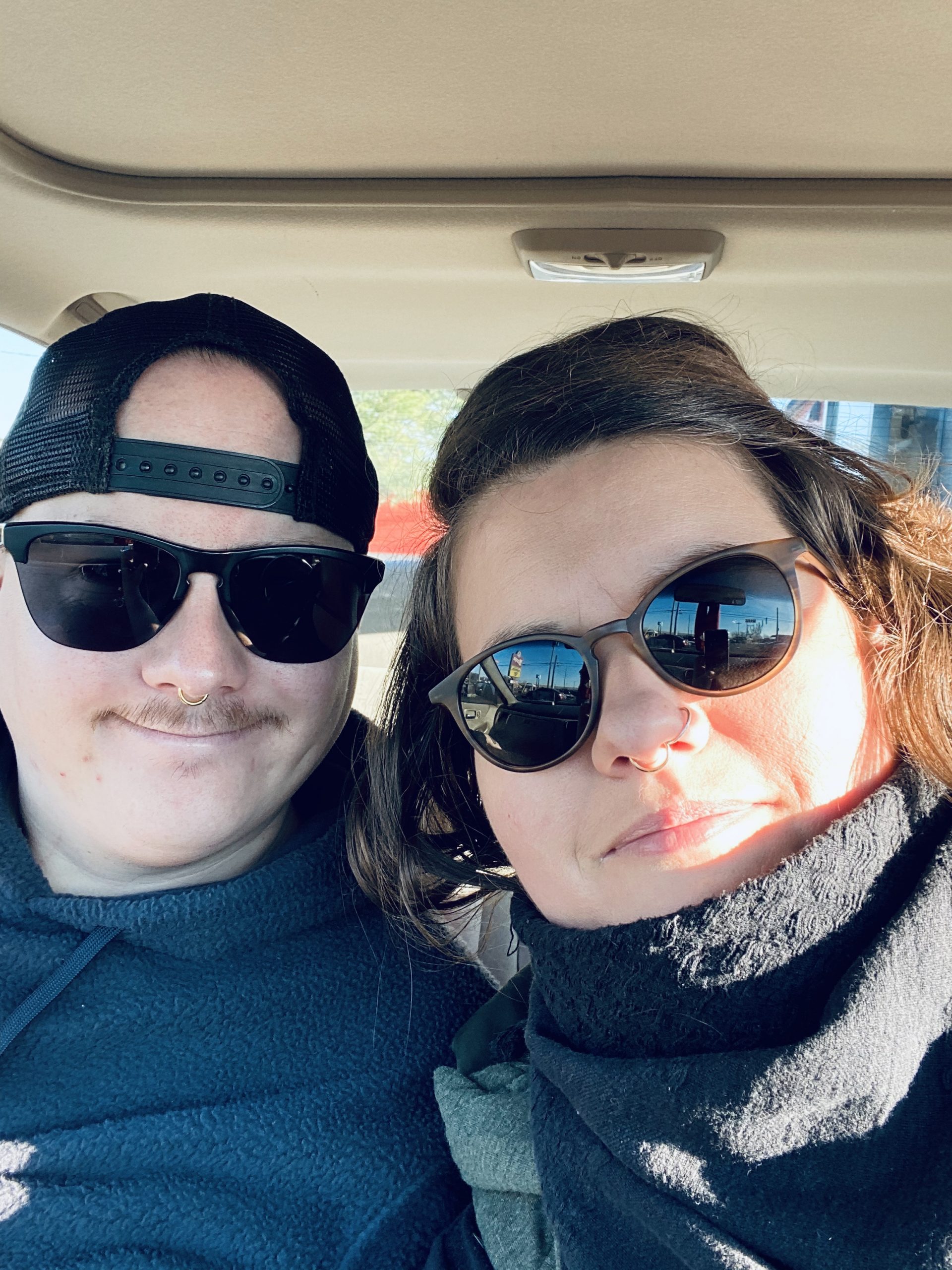 More Housesitting Jobs
I had some more house/pet sitting jobs this month too so I got to spend some time with some extra animals and then get interrogated by Maximus when I get home.
Where I Was Featured in February
I've been trying to write more for other publications.
I wrote this article about the best coffee shops in Nashville for Let's Eat Cake.
I touched on Nashville as a great [vegan] foodie destination in this post.
I shared one of my favorite vegan backpacks in this sustainable backpack round-up.
I touched on why you should visit the Whitney Plantation in this New Orleans day trips post by Bobo and Chichi.
35 Before 35 Update
I'm adding this to my monthly post for my own accountability. I made this list back when I turned 30 and I do tend to be overambitious when making these types of lists, but it's still fun no matter if I don't complete them all.
Number of Items Completed: 5 of 35 – participate in a monthly book club, have a consistent brand, act more like an entrepreneur instead of a hobbyist, get my scuba certification, lead a compassionate and conscious life.
Number of Items Started: 2 of 35 – I said I was going to focus on eating healthier (which I finally have done!) and work on learning a second language which I have finally done too!
Updates to List: I removed Havasu Falls from my list. I actually scored a hard to get permit this year and was planning to go but I was feeling uncomfortable about the horrible abuse of pack animals and I decided it is not for me right now. If that changes in the future, I would probably go. Not sure what I want to replace it with yet. It is unfortunate because I want to support Native Americans, but I can't be a part of animal abuse.
List Items to Focus on in March: start vlogging and yoga.
List Items to Focus on in 2020: hike long distance (looking to do my first multi-day hike in Isle Royale this year), be location independent, spend the night somewhere haunted, be comfortable in my skin, and visit all 56 Tennessee state parks.
Income Report for February 2020
I want to start sharing my earning and expenses every month and considered doing a separate post for this, but I think I'll just share it here for now.
Income
In February 2020, I earned a total of $1088.66 from my blog or projects obtained through my blog.
Affiliate Income: $35.15
Booking.com – $0
Amazon – $35.15
CJ – $0
Skimlinks – $0
Get Your Guide – $0
ShareASale – $0
Awin – $0
Ads: $73.51
Freelance Writing: $200
Freelance Projects: $580
Sponsored Posts: $200
Sponsored Instagram Posts: $0
EXPENSES: $546.19
Pinterest VA (for scheduling) – $90
Google Suite – $13.11
Tailwind (for Pinterest scheduling) – $14.99
Smarter Queue (for scheduling social Twitter/Facebook) – $39.00
Impact Travel Alliance – $9.99
Hashtracking (for tracking Twitter Chat results) – $18
Keysearch (for keyword research) – $13.60
Adobe (for editing) – $10.96
AWeber (for email campaigns) – $19
Facebook Ads – $30.05
NATJA membership – $37.50
WordPress VA – $250.00
Thoughts on my expenses – I'm always looking to see where I can trim down on expenses, but I also realize at some point you have to spend money to make money.
I decided to hire a Pinterest VA for scheduling only. I still make all of my own pins and do all my own Pinterest sharing threads. But, she goes in and schedules about 300-400 pins a week for me and this takes a lot off my plate that I wasn't getting done. And, I think the price is exceptional for the value.
Impact Travel Alliance is a sustainable travel network and who I traveled with to Nepal. I love the community. This network is not just for media – it's for anyone who is interested in or believes sustainable travel is important. If you're interested in joining, make sure to mention my name when you do so!
AWeber is a great tool but I need to actually use it more if I'm going to keep paying for it. Want to sign up for my email list and help me out?!
Since having to make a new Facebook page since Facebook is a jerk and wouldn't let me change my name when I changed my brand, I've been doing a very low promotion. I'm doing a hyper-focused campaign towards vegans and people interested in sustainable tourism. It's only about a $1/day and I'll probably continue doing it.
I upgraded my SmarterQueue since I have the two Facebook groups I want to be able to schedule posts to now so it increased from $19 to $39 a month.
NET INCOME: $542.67
Blog Traffic for February 2020
Numbers were slightly down this month due to a shorter month (you'd be surprised what 1-2 fewer days matter) and the Coronavirus affecting travel searches. Still happy considering I'm pretty close to last month with two fewer days.
Monthly sessions for Wild Hearted: 18,126 19,387 (- 1,261)
Monthly sessions for Oddities and Curiosities: 6,497 6,996 (- 499)
Monthly page views for WH: 25,389 (- 3,691)
Monthly page views for OC: 10,999 (- 1,416)
Monthly users for WH: 16,529 17,513 (- 984)
Monthly users for OC: 6,307 6,822 (- 515)
Social media followers for WH: 68,105 67,892 (+ 123)
Social media followers for OC: 634 (+45)
Blog posts published/updated for WH: 11 (-7)
Blog posts published/updated for OC: 3 (-1)
Blog Goals for February 2020 Recap
These were my goals for February and how I ended up doing.
Get Mediavine approved and set up! – I applied but have not heard back one way or another yet!
Write more affiliate based posts. – I didn't get this done.
Update 15 old posts. – I only got 5 updated, but that's okay!
Reach 30,000 sessions and 40,000 pageviews on Wild Hearted. – I reached 20,000 sessions and 30,000 pageviews roughly so while that's short, I'm still happy.
Reach 5,000 sessions and 20,000 pageviews on Oddities and Curiosities. – Hit the sessions but not the pageviews, but I'm still happy with the growth!
Make $1500 in blogging/freelance income. – Not quite this month!
Blog Goals for March 2020
I'm actually going to keep the same goals as last time because I think they're definitely doable now. I'm also going to add a few more goals.
Get Mediavine approved and set up!
Write more affiliate based posts.
Update 15 old posts.
Reach 30,000 sessions and 40,000 pageviews on Wild Hearted.
Reach 5,000 sessions and 20,000 pageviews on Oddities and Curiosities.
Make $1500 in blogging/freelance income.
Finish my shop and resource pages.
Write & send 2 newsletters.
Update media kit/rate card.
Taxes! Boo.
Most Popular Post
My post on St Andrews by-the-Sea in New Brunswick, Canada was by far my most popular post! I never found out who but someone shared it on Facebook and it had a mini-viral moment.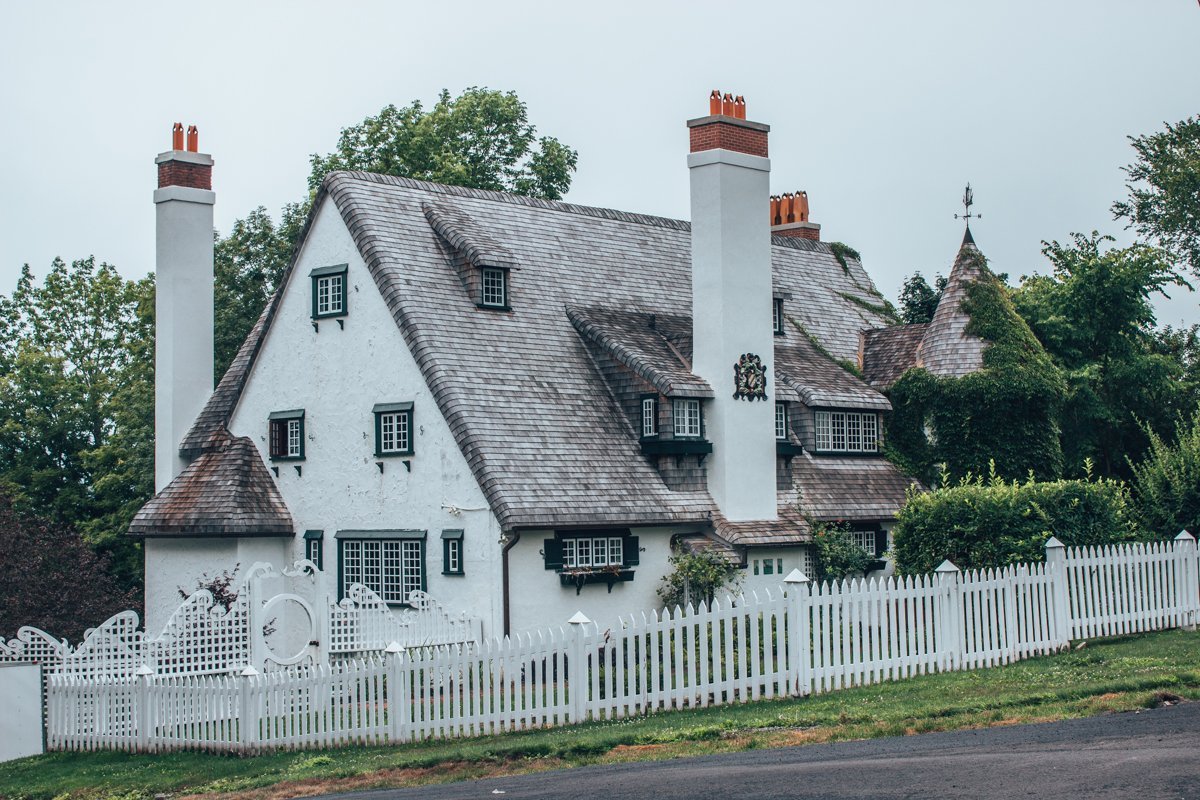 Other Blog Posts Written
Here are all the new posts I've written in February.
And, here are all the posts I updated in February!
Best Thing I Ate
I've been trying to stick to a better eating plan and I'm finally on track! That means I haven't really been eating anything new and exciting.
But, we did head to Huntsville at the beginning of the month to spend the day with Jenn and Ed so I was able to try some new vegan spots!
Most Loved Instagram Post
I'm happy to know my super personal posts still do okay (or okay in Instagram terms) for me.
You can follow me on Instagram at @wild.hearted.blog.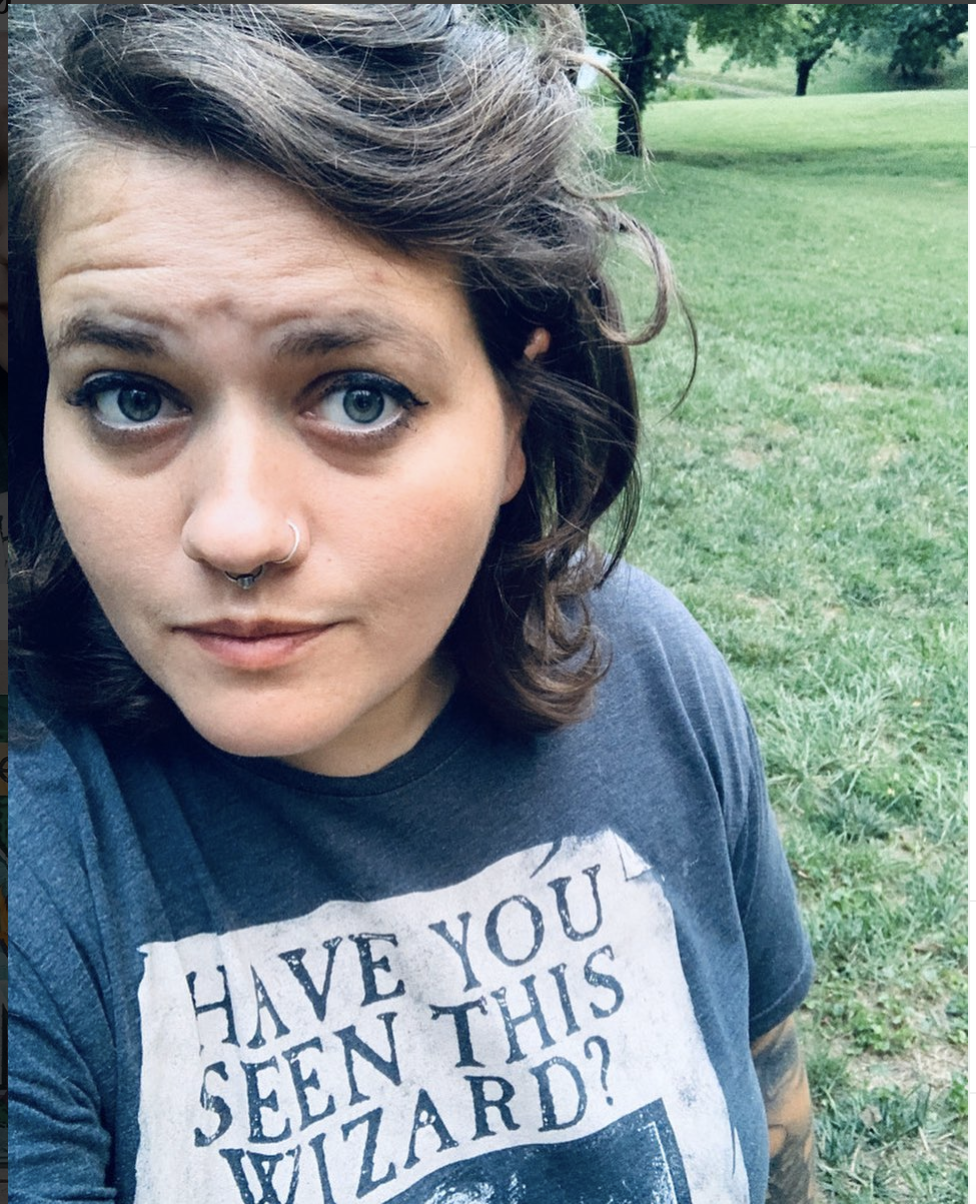 What I Read This Month
After reading 25 books last year [but really just in the last quarter of the year], I made a lofty goal to read 100 books in 2020. And, I'm happy to say, I'm well on track with having finished 13 books already.
I've made a goal to read 100 books in 2020. Join me on Goodreads!
Becoming by Michelle Obama – What an exceptional book. Michelle is a writer but even more so – an amazing storyteller. And, I'm so glad I went with the audiobook version.
I already knew she was an incredible woman but I was able to learn a lot of things I didn't know especially about her past and the Obamas pre-white house. Even knowing how things turn out along the way, she still has a way of keeping you on the hook.
 5/5
The Vine That Ate the South by J.D. Wilkes – I'm not even entirely sure what I read but it was beautifully written and had so much southern lore that even I didn't know about and I'm from the south and I love lore.
So unique I can't compare it to anything else I've read and that's hard to do so I applaud Wilkes for that.
 4/5
Unspeakable Things by Jess Lourey – This was very dark and lots of trigger warnings to be aware of before reading. It is told from the viewpoint of a 12,13-year-old girl which made it even more twisted. I didn't even realize it was a true story until I finished reading.
 3.5/5
Never Cry Wolf: The Amazing True Story of Life Among Arctic Wolves by Farley Mowat – More than a half-century ago the naturalist Farley Mowat was sent to investigate why wolves were killing arctic caribou. Mowat's account of the summer he lived in the frozen tundra alone—studying the wolf population and developing a deep affection for the wolves (who were of no threat to caribou or man)—is today celebrated as a classic of nature writing, at once a tale of remarkable adventures and indelible record of myths and magic of wolves.
 5/5
Bears in the Streets: Three Journeys Across a Changing Russia by Lisa Dickey – Lisa Dickey traveled across the whole of Russia three times—in 1995, 2005 and 2015—making friends in eleven different cities, then coming back, again and again, to see how their lives had changed. Like the acclaimed British documentary series Seven Up!, she traces the ups and downs of ordinary people's lives, in the process painting a deeply nuanced portrait of modern Russia.
 4/5
On My Bookshelf in March
I'm currently reading:
Plans to read this month:
What are You Reading this Month?
What I Watched This Month
Oh, boy, what didn't I watch?!
Penny Dreadful, Season 3 – Finished watching this series that I started in January.
The Outsider – If you haven't watched the new HBO series based on Stephen King's book by the same name, you're missing out. Starring and produced by Jason Bateman, this dramatic thriller is amazing. Also, the cinematography in this show is beautiful.
Grace and Frankie, Season 6 – While I don't know that this season was my favorite, this show is always great.
Chilling Adventures of Sabrina, Season 2 – Trying to get caught up on Sabrina. I really love this show and how dark it is compared to one of my childhood favorite shows.
Locke & Key – co-created by Joe Hill, Stephen King's son, this show on Netflix was pretty amazing and full of so many cool little bits.
October Faction – another supernatural type show that was really unique and fun.
Zoo, Season 1 – Just started this show that ran for three seasons and it's a great show with a message of how cruel we've treated the animals. It's basically a hyped-up version of Animal Farm.
Prodigal Son – Started watching this show thanks to our friends Jenn & Ed and it's great! About an FBI profiler (seriously my dream job when I was younger) and his serial killer father who he turned in when he was just a little kid. Ready for more seasons.
Shrill, Season 2 – Enjoyed season 2 of this show just as much as the first season.
The Babadook – Michael had never seen this movie so he got Babadook-ed. Did you know that the Babadook is the unofficial mascot for the LGBTQ+ community? I still don't understand it so somebody explain it to me, please.
The Conjuring 2 – Flipside, I had never seen this movie so we watched it. This horror "world" is pretty good.
911 Lonestar – I had watched the original 911 show and then saw this new spinoff starring Rob Lowe, Liv Tyler, and more. It's a good show but what really impressed me was the amazing inclusivity in the cast and characters which includes a trans man (& the actor is actually trans), a gay man, a Muslim woman, and more.
Blindspot – I've been slowly working my way through this series.
The Leftovers – A suggestion from my friend Lauren was The Leftovers which ran for three seasons on HBO. I really could have used more seasons, HBO.
Knives Out – This has an amazing and huge cast and a unique storyline which created a really fun movie.
Jojo Rabbit – One of the best movies I've seen in a while, probably since Joker last year. I was concerned about the content. I knew it was a satirical film about Nazis and I wondered if it was done in bad taste. But, not only did it have an amazing message throughout, but the acting and the cinematography was fantastic.
---
Coming Up in March 2020
Guys, I'm finally going to travel in March! Whoo!
I'm headed to Ohio in a couple of weeks to visit Cincinnati for the first time (send me all the recs!) and then headed to The Mohicans – a luxury treehouse spot!
Additionally, I'll be working a lot at my part-time job, on both of my websites, some freelance projects, and planning a scuba diving trip to Gulf Shores in April.
Trips I have booked so far include Ohio in March, Gulf Shores in April [for diving!], Denver for a weekend in April, Kansas City in May for WITS, and Scotland in September. Trips that are probable include Isle Royale in the summer, a Florida road trip, a North Carolina road trip, and possibly the Animal Rights conference in Portland, Oregon.
What Do You Have Going on in March?
Latest posts by Ashley Hubbard
(see all)