This post may contain affiliate links, meaning if you book or buy something through one of these links, I may earn a small commission (at no extra cost to you!). Please see my disclosure.
There's never a shortage of things to do in Nashville. While Nashville is well-known for its music live music scene, there are plenty of other sides as well. Music City's options are endless, from music to sports and culture to outdoor activities.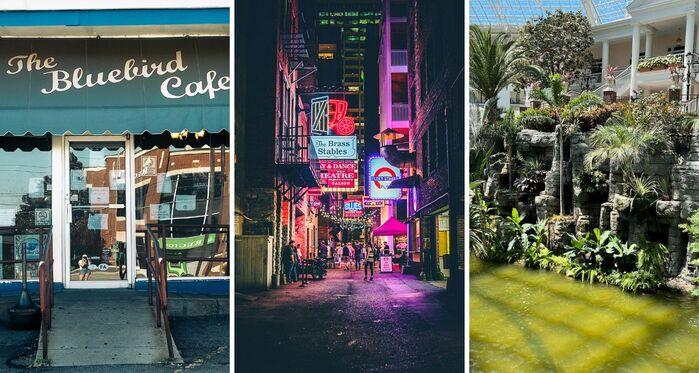 Nashville is a great city to visit for everyone no matter how you budget to pay for your travel, what your interests are, or who you're traveling with.
Whether you're in town for a romantic getaway, a girls' trip, or a family vacation, use this list to discover the most fun experiences, activities, and things to do in Nashville, Tennessee.
34 Things To Do In Nashville
You may notice we've left out some specific popular attractions (Belle Meade Plantation, the Hermitage, and Nashville Zoo).
We did this on purpose, as we don't believe in supporting unethical animal tourism or attractions that once profited from enslaved people.
1. Grand Ole Opry
If you love country music (or even history), visiting the Grand Ole Opry is almost a Nashville must-do! It is the longest-running radio show in the world.
The show is a mixture of country legends, today's hottest music, and up-and-coming artists. Along with shows, you can also take backstage guided tours.
2. Broadway
Broadway may not be the place where you'll find tons of locals just hanging out, but it is a must-see for a Nashville visit.
Consisting of several blocks, you can't miss the neon lights and the live music pouring out of the rooftop bars and honky-tonks.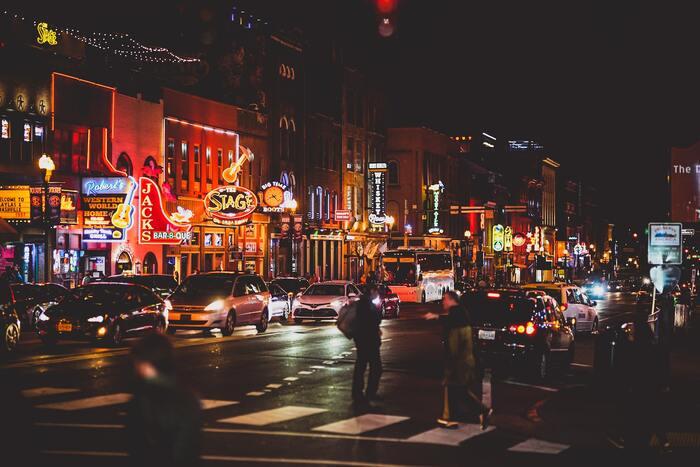 3. Parthenon
Nashville has a long history of being known for its higher learning, arts, and culture, leading to it oftentimes being referred to as the "Athens of the South."
That's why you'll find the only full-size replica of the Parthenon. It functions as an art museum, and inside you'll find a 42-foot statue of Athena.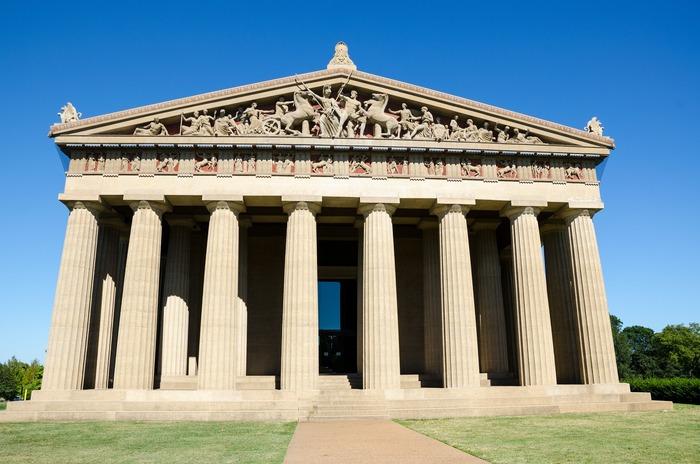 4. Gaylord Hotel
Gaylord Opryland Resort and Convention Center is a hotel unlike any other. It's home to all sorts of shops and restaurants.
And if you're in Nashville during the holidays, you absolutely need to visit.
You can also check out the new-ish water park.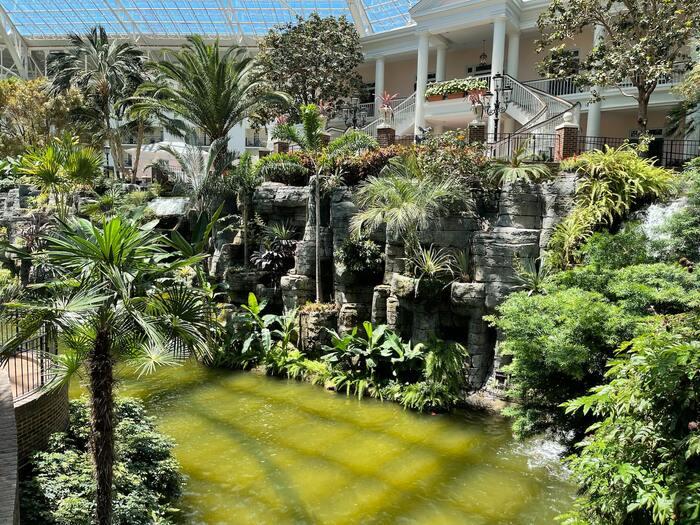 5. Ryman Auditorium
If you can fit in a show or at least a tour of Ryman Auditorium during your visit, you should! The historic structure was previously a church and is known for its amazing acoustics.
From 1943 to 1974, it was the first home of the Grand Ole Opry. Guided tours will take you backstage as well.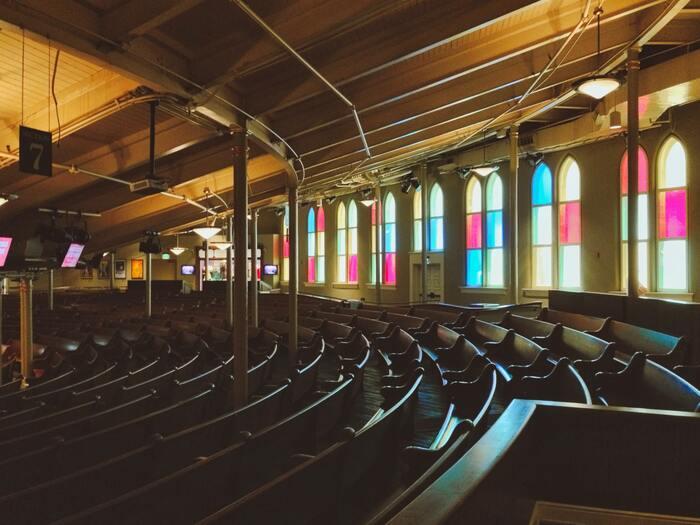 6. Country Music Hall of Fame
If you're limited on time, we wouldn't suggest the Country Music Hall of Fame as an absolute must.
However, if you have plenty of time or have already visited once before, the Hall of Fame can be a great experience.
View historical videos, photographs, artifacts, instruments, costumes, and more.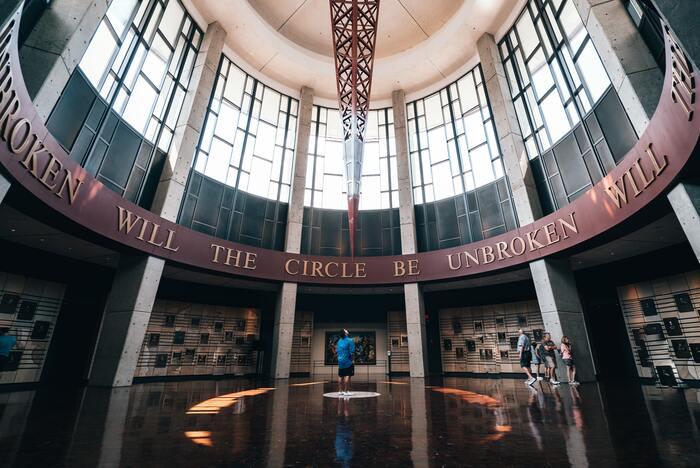 7. Cumberland Park
One of the best views of the Cumberland River in Nashville is from Cumberland Park. It's a spot with bike paths, butterfly gardens, and an amphitheater for outdoor concerts.
Cumberland Park is connected to downtown Nashville via the pedestrian bridge, which is a huge photo spot!
8. Music Row
Music Row is a famous street, especially for musicians. It's packed full of record labels, radio stations, recording studios, and more.
There are options to take tours and visit local landmarks.
9. Vanderbilt Dyer Observatory
The Vanderbilt Dyer Observatory is one of the biggest astronomy centers in the state. The observatory is available for visits through ticketed events.
10. Street Art Tour
Whether self-guided or guided tour, there are tons of murals throughout Nashville. The Nashville Walls Project began in 2016 and encouraged artists to personalize a wall.
There are easily over 100 beautiful murals in Nashville.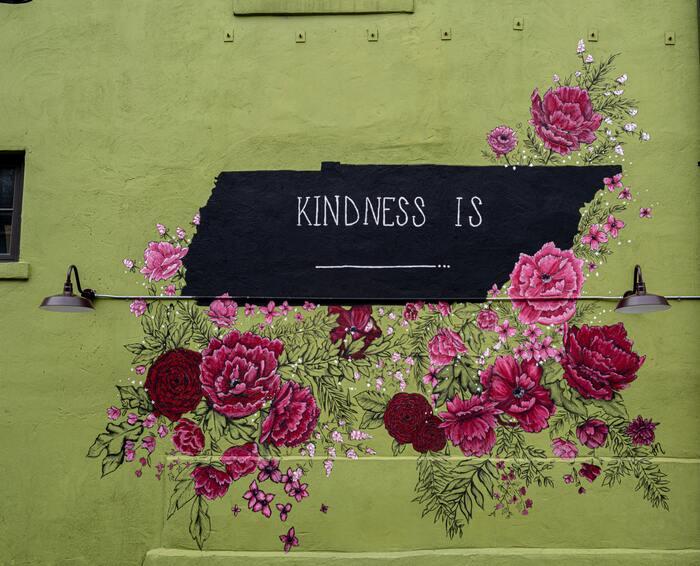 11. Historic RCA Studio B
Starting in 1957, RCA Studio B was the place to record music in Nashville. Some of the greatest recorded here include Charlie Daniels, Waylon Jennings, Willie Nelson, Dolly Parton, Elvis, and more.
12. Tennessee Sports Hall of Fame and Museum
The Tennessee Sports Hall of Fame and Museum is located downtown and celebrates Volunteer State athletes.
It's not a large museum, but it's a great one if you're a sports fan.
13. Radnor Lake State Park
Radnor Lake State Park is one of our favorite spots in Nashville. It's a Class II Natural Area and is well-maintained and well-loved.
Wildlife is abundant – very abundant. You can spot tons of turtles, turkeys, deer, red-tailed hawks, and even bald eagles! So don't forget your binoculars.
14. Adventure Science Center
Adventure Science Center is a must-visit with kids, but it's fun for adults too. It's an interactive, hands-on museum.
The planetarium hosts yoga on the weekends, workshops on the science of beer, and creations of famous movie monsters.
15. Nashville Shores
If you're visiting Nashville during the hotter months, Nashville Shores is a fun water park that's worth a visit.
They also have a treetop adventure course with ziplines, rope ladders, and cargo nets.
16. Johnny Cash Museum and Cafe
Johnny Cash is one of the absolute legends of country music. Visiting the museum, you'll be met with photos, records, and artifacts.
17. Bridgestone Arena
Bridgestone Arena is home to Nashville's hockey team, the Nashville Predators. But it's also a fantastic music venue.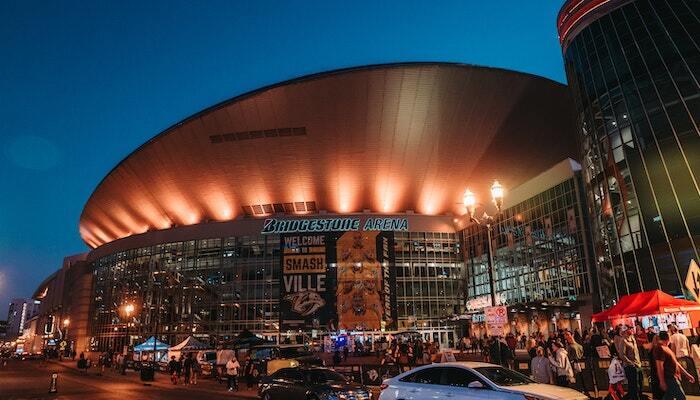 18. Cheekwood Estates
One of the most relaxing spots in Nashville is Cheekwood Estates. The botanical garden includes a 1.5-mile trail, outdoor sculptures, and 12 diverse gardens.
Cheekwood hosts several seasonal festivals throughout the year, including Cheekwood in Bloom, Cheekwood Harvest, Holiday Lights, and special exhibits.
19. Bootleggers Inn
Bootleggers Inn is a quiet bar hidden away in downtown Nashville. No neon lights here.
It's also one of the places in Nashville that sells moonshine.
20. Honeysuckle Hill Farm
Honeysuckle Hill Farm is great for families as well. Take a hayride, get lost in a corn maze, or pick out a pumpkin.
21. Sri Ganesha Temple
Sri Ganesha Temple is a beautiful temple that houses botanical gardens and bejeweled elephant statues.
Visitors are encouraged to wander the grounds and learn more about Hinduism. Tour guides can even explain the meanings of different shrines and statues.
22. Schermerhorn Symphony Center
The Symphony Center is famous for its violin concertos and string orchestras. The venue also often hosts jazz concerts, ventriloquists, musicals, and drum lines.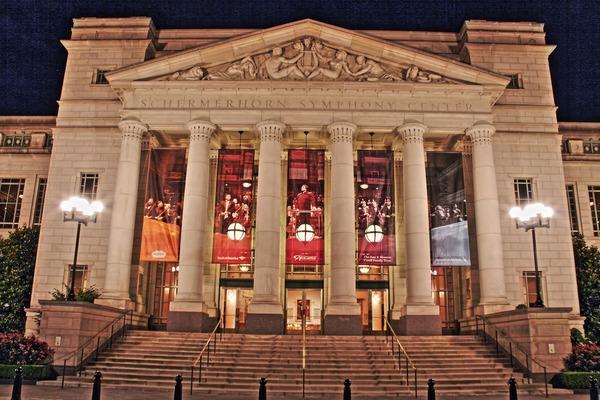 23. Hatch Show Print
Hatch Show Print is a letterpress print shop that's been making posters for local musicians, venues, and events since the early 1900s.
You can tour the facility, see how old printing machines operate, and print your own customized posters to take home.
Definitely, one of the coolest and most unique Nashville souvenirs you can take home!
24. National Museum of African-American Music
This is one of Nashville's newest museums. It's located next door to the Ryman and tells the story of how Black musicians have shaped and influenced virtually every genre of music.
25. Frist Art Museum
The Frist Art Museum is located in a historic 1930s building that was previously Nashville's main post office.
It houses a wide range of media, and visitors can explore several galleries and exhibits from local, national, and international artists.
26. Nissan Stadium
See your favorite band or singer or take in a Tennessee Titans football game at Nissan Stadium during your visit!
27. Nashville Farmers' Market
The Nashville Farmers' Market is home to over 150 vendors selling fresh produce, handmade goods, pop-up restaurants, and more.
28. Madame Tussauds Wax Museum
Yes, a little touristy, but the wax museum in Nashville is a lot of fun if you love country music.
It's also located in Opry Mills (right next to the Grand Ole Opry) so it's an easy add-on activity!
29. BlueBird Cafe
Bluebird Cafe is popular for its songwriter-in-the-round sessions. Tickets sell out quickly!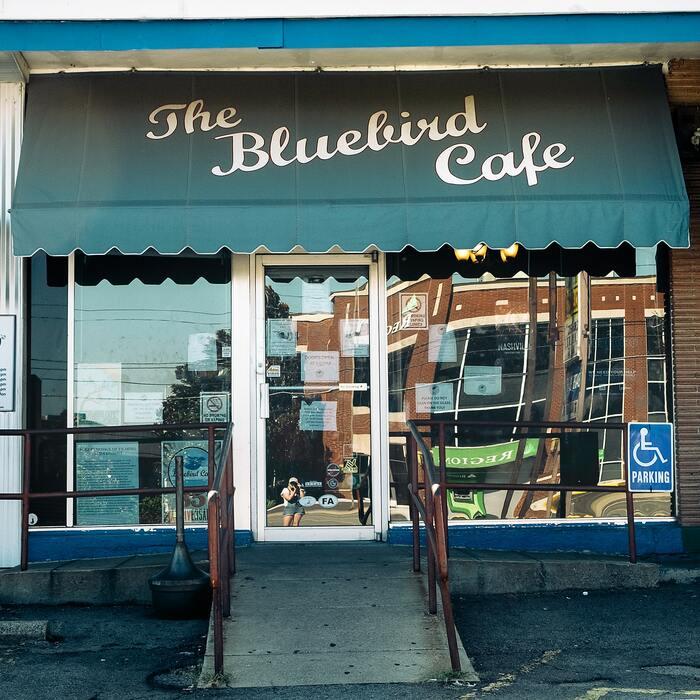 30. Warner Parks
Nashville has a ton of green spaces! Located just outside of downtown, the Warner Parks are some of the best ones.
They're actually twin parks – Edwin Warner Park and Percy Warner Park. Together they span thousands of acres full of hiking trails, walking trails, biking trails, playgrounds, golf courses, tennis courts, dog parks, and more.
31. Owl's Hill Nature Sanctuary
Owl's Hill Nature Sanctuary is a protected area for Tennessee wildlife.
They have structured activities (like basket-weaving), special events, and trail tours.
32. Printer's Alley
Printer's Alley was originally the home of newspaper stands and publishing companies. It's now home to one of the best spots for nightlife.
Not necessarily the spot for kids, but the Alley is a ton of fun!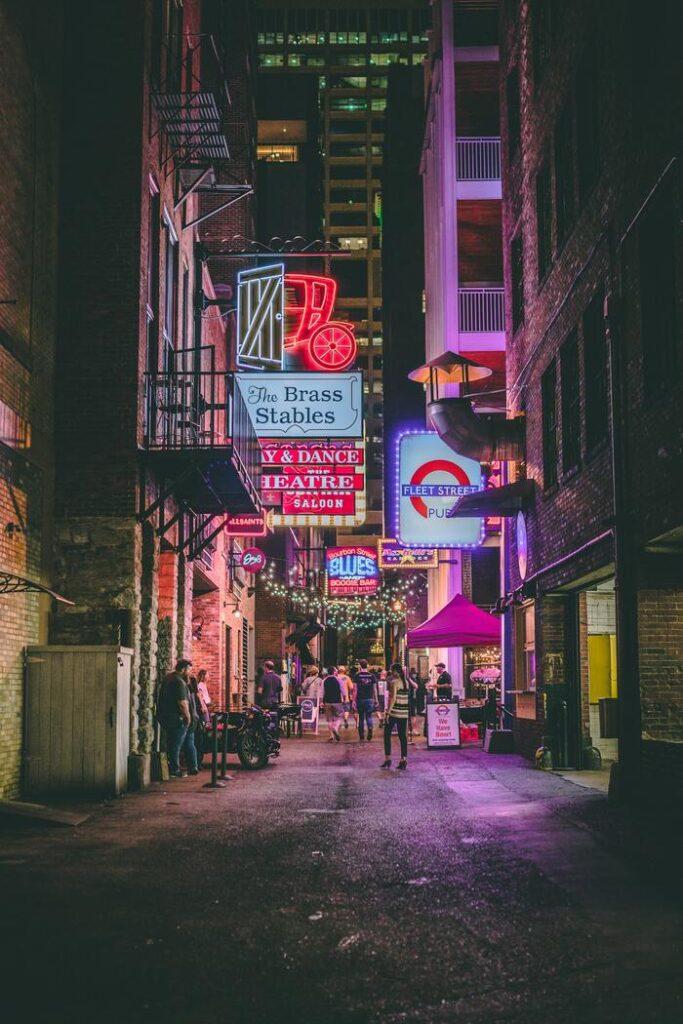 33. Shelby Bottoms Greenway
Shelby Bottoms Greenway is a great green space, especially for anyone in the East Nashville neighborhood.
It has forests, swamps, streams, wetlands, trails, and more.
Fun random fact? A golden pheasant calls the area home, and locals will try to spot him!
34. Topgolf
Topgolf is a cross between a driving range and a bowling alley. It's great for those that want to have fun practicing their swing or trying out golf without the stuffiness of a golf course.
Latest posts by Ashley Hubbard
(see all)