This post may contain affiliate links, meaning if you book or buy something through one of these links, I may earn a small commission (at no extra cost to you!). Please see my disclosure.
Nashville may be known for its live music and food scene, but it is also full of adventure. Enjoy the natural beauty by experiencing the best outdoor activities in Nashville for visitors and locals to explore.
Outdoor spaces like the Parthenon in Centennial Park to activities like hiking at Radnor Lake offer up plenty of options.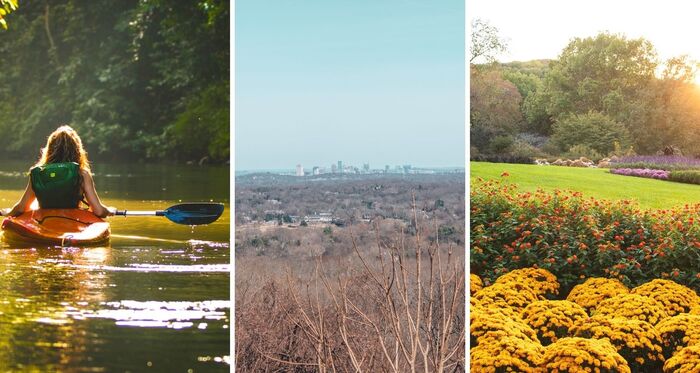 Best Outdoor Activities in Nashville
With the abundance of city and state parks, lakes and rivers, and other natural attractions, Nashville is great for outdoor enthusiasts.
1. Canoe Down the Harpeth River
The Harpeth is over 100 miles of a Class 1 State scenic river. This means it's a slow-moving river with a few mild rapids.
It's fun to canoe or kayak down the river. There are many gravel areas and banks to stop at along the way which means you can take this paddle trip as slowly as you wish.
There are many canoe rental companies along the Harpeth including Foggy Bottom Canoe and Kayak Rentals.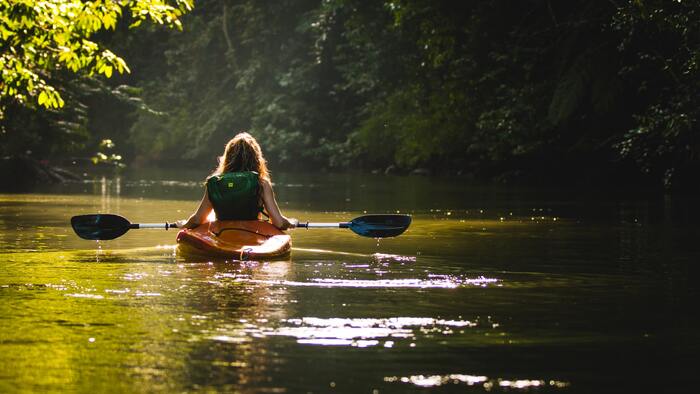 2. Visit the Parthenon
The Parthenon is a full-scale replica of the Parthenon in Athens Greece and inside you'll find a 42-foot statue of the goddess Athena.
The Parthenon is located in the center of Centennial Park on West End. The Park is 132 acres and is a great spot for relaxing or hanging out with friends.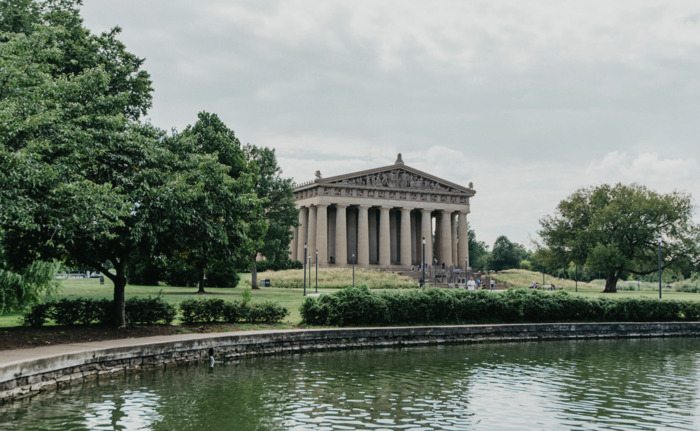 3. Bike The Natchez Trace
The Natchez Trace is a road biker's paradise. The Trace is 444 miles long and stretches from Natchez, Mississippi to Nashville, Tennessee.
The entire parkway is a designated bike route with prohibited commercial traffic and a speed limit maxing out at 50mph. There are no stop signs, stop lights, or cross streets.
So, it's basically a straight shot with no need to worry about cross traffic.
Besides the road being so bike-friendly, the scenery is amazing. While I've made my point that it's a great place to visit during the fall due to the colors, it's just as amazing every time of the year.
The parkway is dotted with forests, farmlands, civil war battlefields, small southern towns, trails, and "cycling friendly" bed and breakfasts.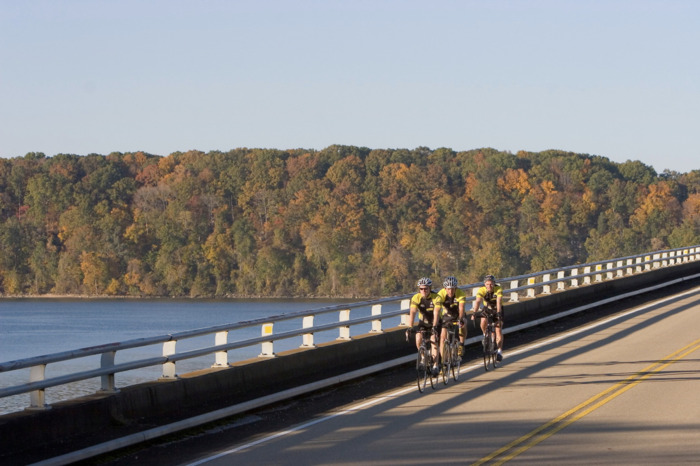 4. Visit Radnor Lake State Park
Radnor Lake State Park is a state park located in the heart of Nashville – fairly unusual for such an urban area.
The park offers abundant wildlife viewing, several hiking trails, environmental education programs, and proximity to the city.
The seven trails are strictly for hiking and wildlife observation. The Otter Creek Road Trail is the only trail open to pets, jogging, and bicycles.
The park is a Class II State Natural Area. It is open for day use only with no camping or picnicking allowed.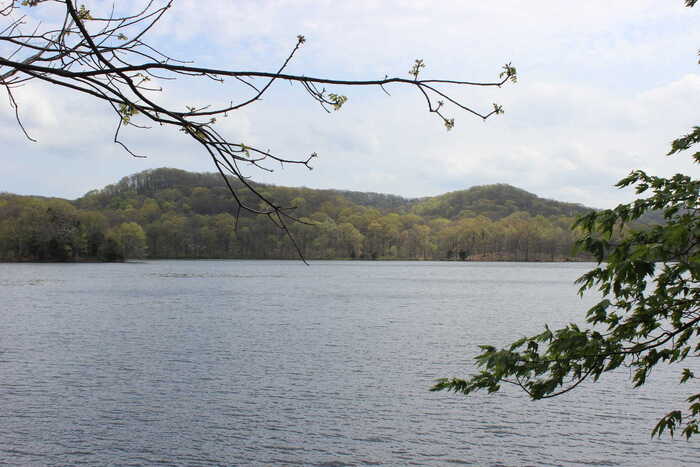 5. Paddle Board on the Cumberland River
Downtown Nashville sits on the Cumberland River so why not enjoy it. Kayaking and paddleboarding have both become popular activities and you can launch right from downtown.
6. Explore the Warner Parks
Edwin and Percy Warner Park sit next to one another and are collectively known as the "Warner Parks." Together, they span 2,684 acres and are located only 9 miles from downtown Nashville.
You'll find picnic shelters, dog parks, hiking trails, cross country running courses, golf courses, scenic overlooks, a nature center, and more.
It's also very dog friendly.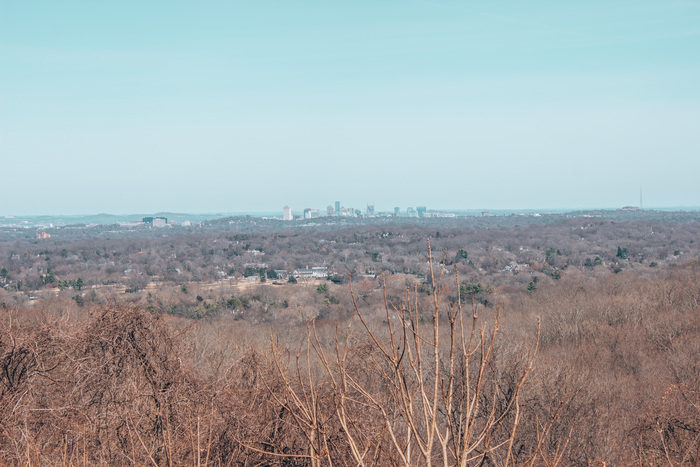 7. Smell the Flowers at Cheekwood Botanical Gardens
Cheekwood Botanical Gardens allows visitors to escape the city. The grounds include a reflection pool, a Japanese garden, and an art museum.
Cheekwood often has special exhibits and events so make sure to check their website before visiting.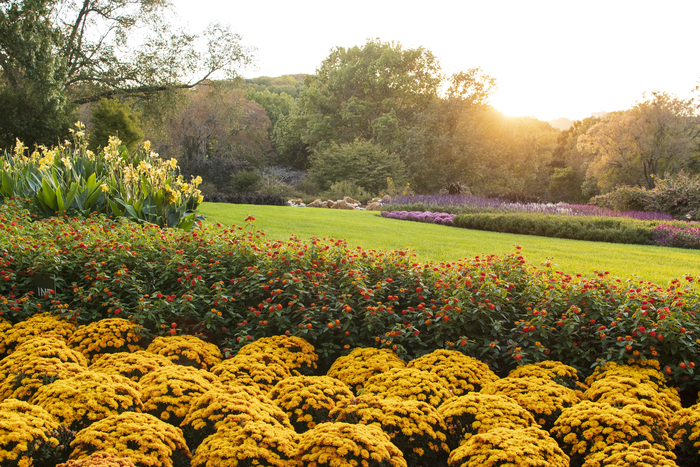 Find campgrounds and RV parks in the Nashville area.
Latest posts by Ashley Hubbard
(see all)