This post may contain affiliate links, meaning if you book or buy something through one of these links, I may earn a small commission (at no extra cost to you!). Please see my disclosure.
Looking for the best animal sanctuaries in the world to visit but not sure how to know if it's an ethical sanctuary or not? Here's a list to check out first.
As you may know (and if you don't, where have you really been?), I love visiting animal sanctuaries and have already been to some of the best animal sanctuaries in the world.
I made a pact with myself to go to one in every new state or country I travel to as long as it's possible. There are so many amazing sanctuaries in the world and I'm lucky that the US has an abundance so I should have no problem finding them.
Sometimes though, it's difficult to tell if a sanctuary is a true ethical sanctuary instead of a pseudo or fake sanctuary. With the help of a few other world travelers and bloggers, I put together the best animal sanctuaries in the world.
Note – this does not include every single sanctuary but rather ones that I knew someone had visited. So, just because a sanctuary isn't on this list does not mean it's not worth supporting. Please don't ever hesitate emailing me and I'll help vet a sanctuary with you.
Since I started this pact with myself, I've visited the following animal sanctuaries and can stand behind them and their actions: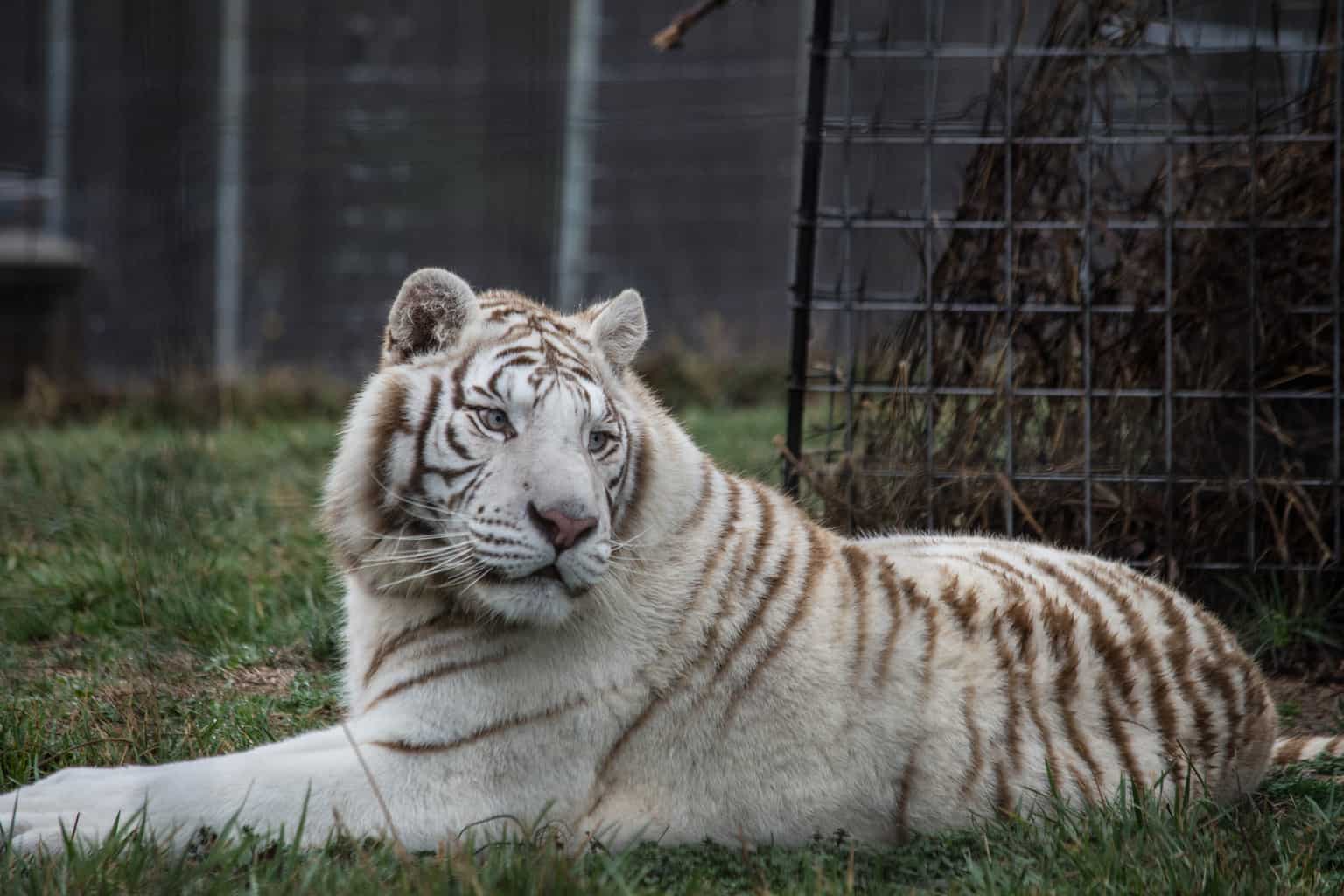 Best Animal Sanctuaries in North America
Keepers of the Wild // SKJ Travel
Keepers of the Wild was founded by a reformed Las Vegas big cat entertainer and was originally intended to provide sanctuary to animals such as those he'd once exploited.
Having come to understand the error of his ways and the necessity for these animals to have space, freedom, and dignity, the organization built spacious outdoor enclosures for them with varied landscapes and vegetation, currently located near Kingman, Arizona.
As their reputation for their care of exotic animals grew, more types of animals have come to them, they answer more calls for help, taking in any type of animal, from any state and even from countries overseas, building them new enclosures.
Visitor entrance fees help support the enormous food bill for the large carnivores and other diets, medical and maintenance expenses for the animals. Visitors can walk on their own or take a guided tour to learn more about them, but there is no calling animals to the fences to introduce them, they come if they want.
The best chance to see them is during the afternoon feeding when staff slides their dinners into the enclosures. A large portion of the staff, particularly food preparers, are volunteers, and you can volunteer, too!
They're closed on Tuesdays.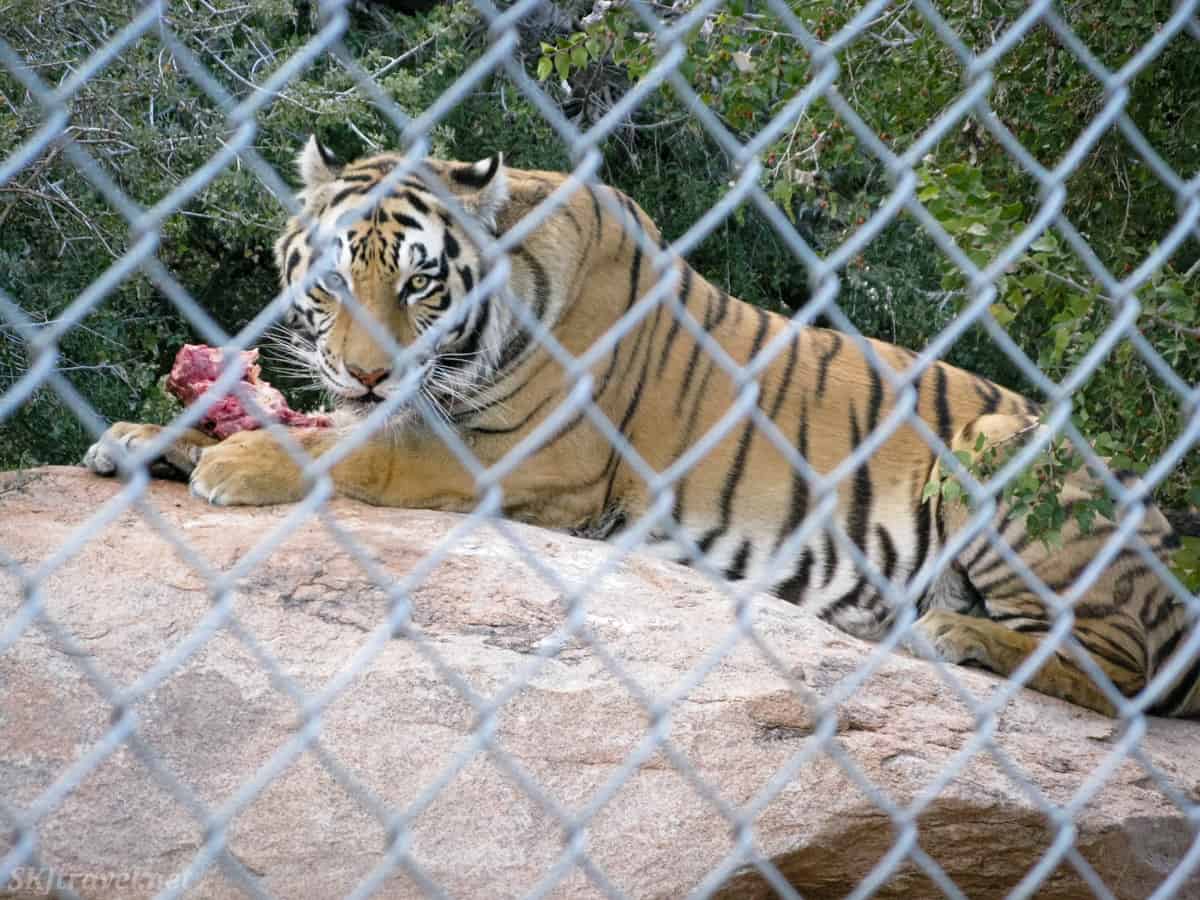 ---
Turpentine Creek Wildlife Refuge // The Local Tourist
Turpentine Creek Wildlife Refuge is a home for abused, abandoned, and neglected wild cats and bears and one of my favorite best animal sanctuaries.
It began when a Texas couple, who were "really good with animals," rescued a lion cub named Bum. Five years later they rescued another lion named Sheila. For almost a decade things were quiet.
And then, in 1991 a redheaded black market dealer dumped 42 big cats into the Jacksons' laps. Fortunately, the Jacksons had friends in the Ozarks who just happened to have a 460-acre ranch.
A year after the black market dealer's initial visit she dumped another round of animals on the new refuge. Then the couple started getting calls from other people who realized that tigers, leopards, lions, and bobcats don't make good pets.
Over the years the non-profit TCWR has grown in stature and reputation, and in 2015 it received accreditation from the Global Federation of Animal Sanctuaries.
It's one of the top big cat refuges in the country, and they've also rescued several bears.
The sanctuary is open to the public. If you have a short amount of time to visit, take the Discovery Tour. If you can be there longer, take the Habitat Tour. This guided experience will introduce you to the residents.
You can also spend the night. Turpentine Creek Wildlife Refuge offers suites with views of the tigers, safari lodges, RV and tent spaces, a glamping safari tent, and a TREEHOUSE.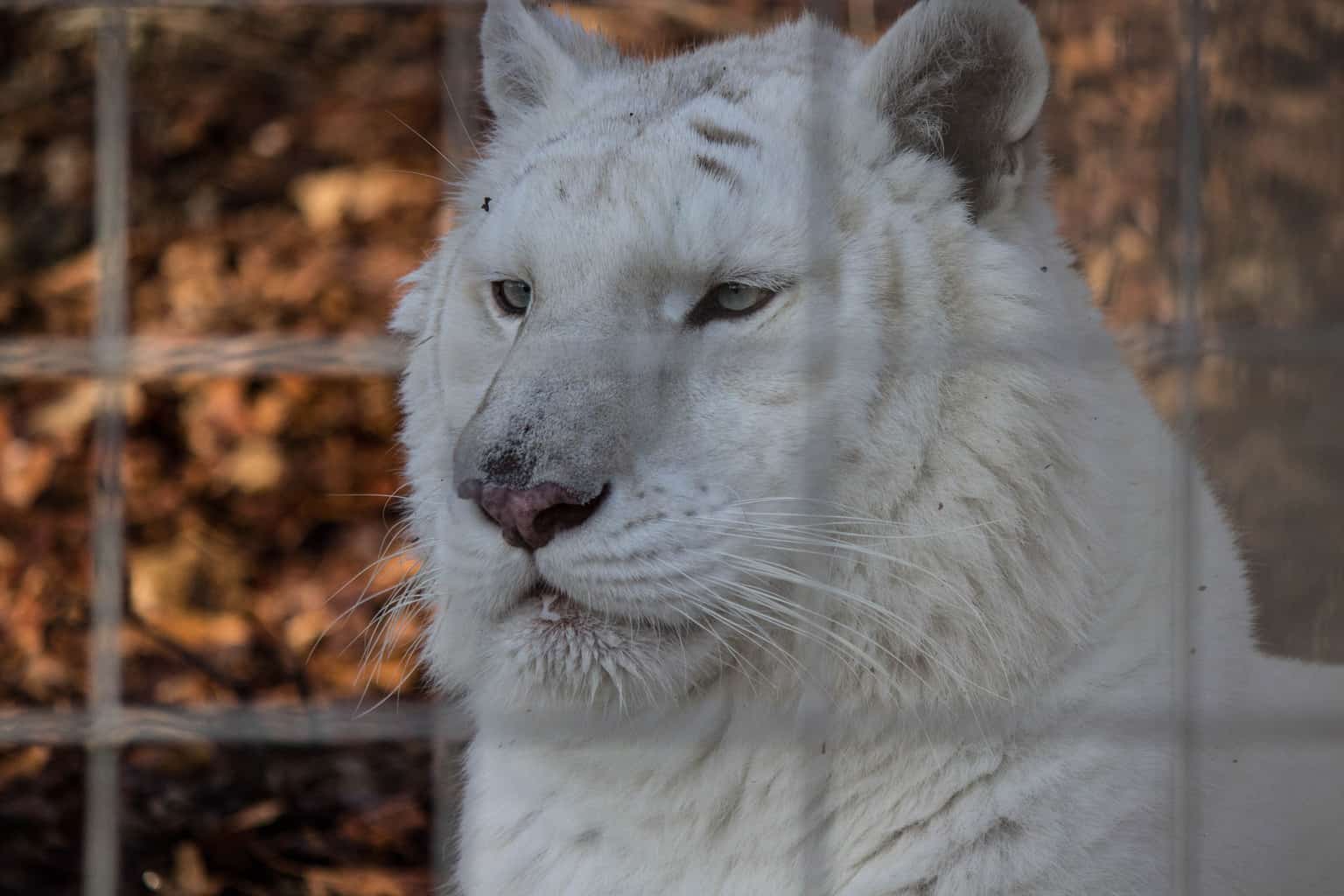 Best Animal Sanctuaries in South America
The Sloth Sanctuary in Costa Rica is located close to Puerto Viejo on the stunning Caribbean coast.
The sanctuary is a family-run organization that was started in 1992 by accident. Animal lover Judy Avey-Arroyo was presented with an orphaned baby sloth by some neighbors.
Learning as they went, Judy and her husband hand-raised the baby sloth, and their reputation quickly grew.
Today, the sanctuary is a fully-recognized animal rescue center. As well as tours, it offers educational programs to locals (some of whom still believe sloths are vermin) and partakes in scientific studies of sloths.
We absolutely fell in love with the sloths during our visit! As they live so high in the trees, seeing a sloth up close in nature is very difficult. However, the sanctuary has an ever-growing population as more baby sloths each year become orphaned, mainly due to their parents being killed in road accidents or climbing on power lines.
Make sure to visit if you are in the area, and support the work of the sanctuary for these unique animals.
And say hello to Buttercup, that first sloth who was brought to Judy back in 1992! Tickets are available online.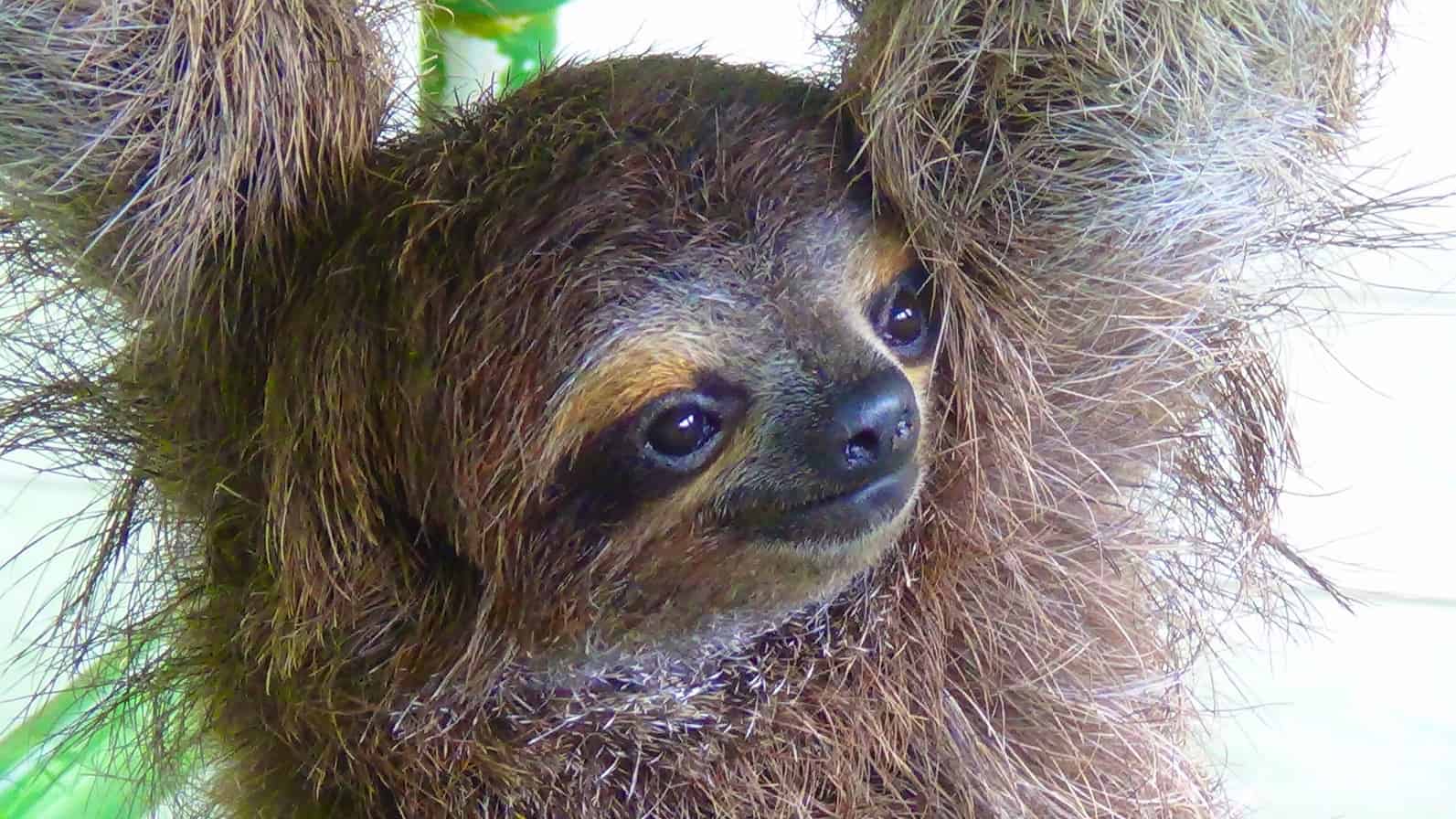 ---
In the North-West of Costa Rica, the Camaronal Wildlife Refuge is a paradise for marine conservation and nesting sea turtles. The protected area is full to the brim with wildlife but has become famous for the sea turtles which nest on its shores. Four of the world's seven species of sea turtles can be found here but it's the Olive Ridley turtle that steals the show. Unlike other turtles, the Olive Ridley lays its eggs in a mass nesting phenomenon called an Arribada (or arrival in Spanish). Literally, 100,000's of turtles will come onto the shores overnight, a breathtaking experience which only occurs in a few places in the world. I was lucky enough to spend a year doing research in Camaronal. The work they're doing is massively helping a species which is in decline and is in desperate need of help. The area has become a hub for eco-tourism and you can arrange volunteer programs to work with the turtles and trips to look at the hatchery where you can possibly see turtles hatching. The best time to visit is during the rainy season from May – November. To get here head to Nicoya and then Samara, from there you can either hitch a ride, rent a vehicle or get a taxi.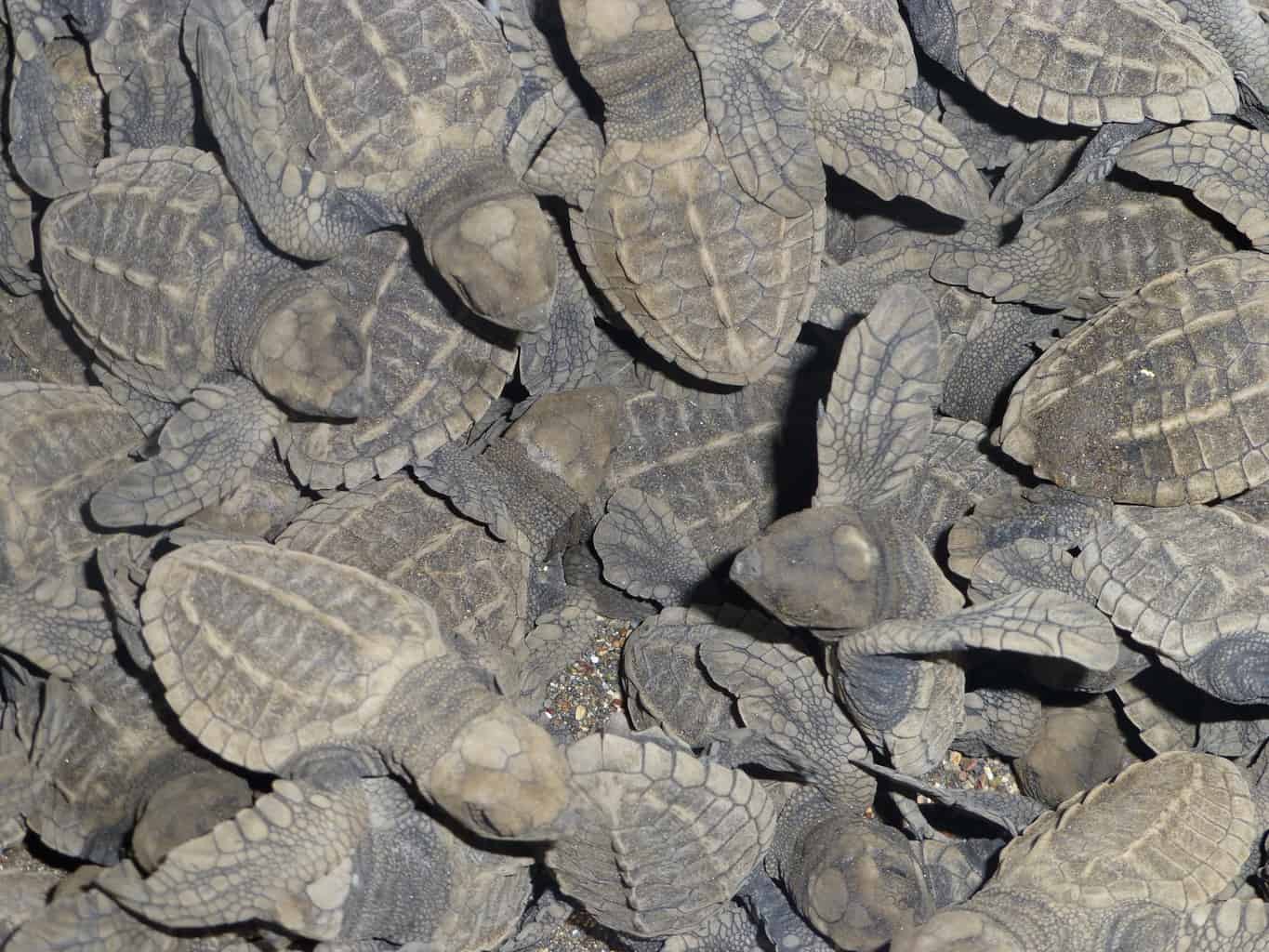 ---
This diving and snorkeling paradise in the southern Caribbean also has…donkeys.
The donkeys were imported to Bonaire by the Spanish in the 1700s for use as work animals. Over time, the donkeys became less necessary and were left to fend for themselves.
The dry landscape of Bonaire makes it hard for the donkeys to thrive and they are also vulnerable to car traffic.
The mission of the sanctuary is to take in wild and injured donkeys, sterilize them and give them a home until the end of their natural lives.
They have 600 donkeys living in the sanctuary and visiting it is a hoot. You can visit their rehab center and then (slowly) drive your car on a route through the very large donkey enclosure.
These donkeys are serious about their carrots so they will mob your car looking for a snack. For those donkeys disinterested in humans, there is plenty of space for them to do their own thing. The whole thing is both touching and kooky.
The Sanctuary is located just fifteen minutes south of Kralendijk and right near some of the best snorkeling on the island.
They are open daily from 10a-7p and request a $7usd donation per person for visiting.
Check out this guide for more cool stuff to do in Bonaire.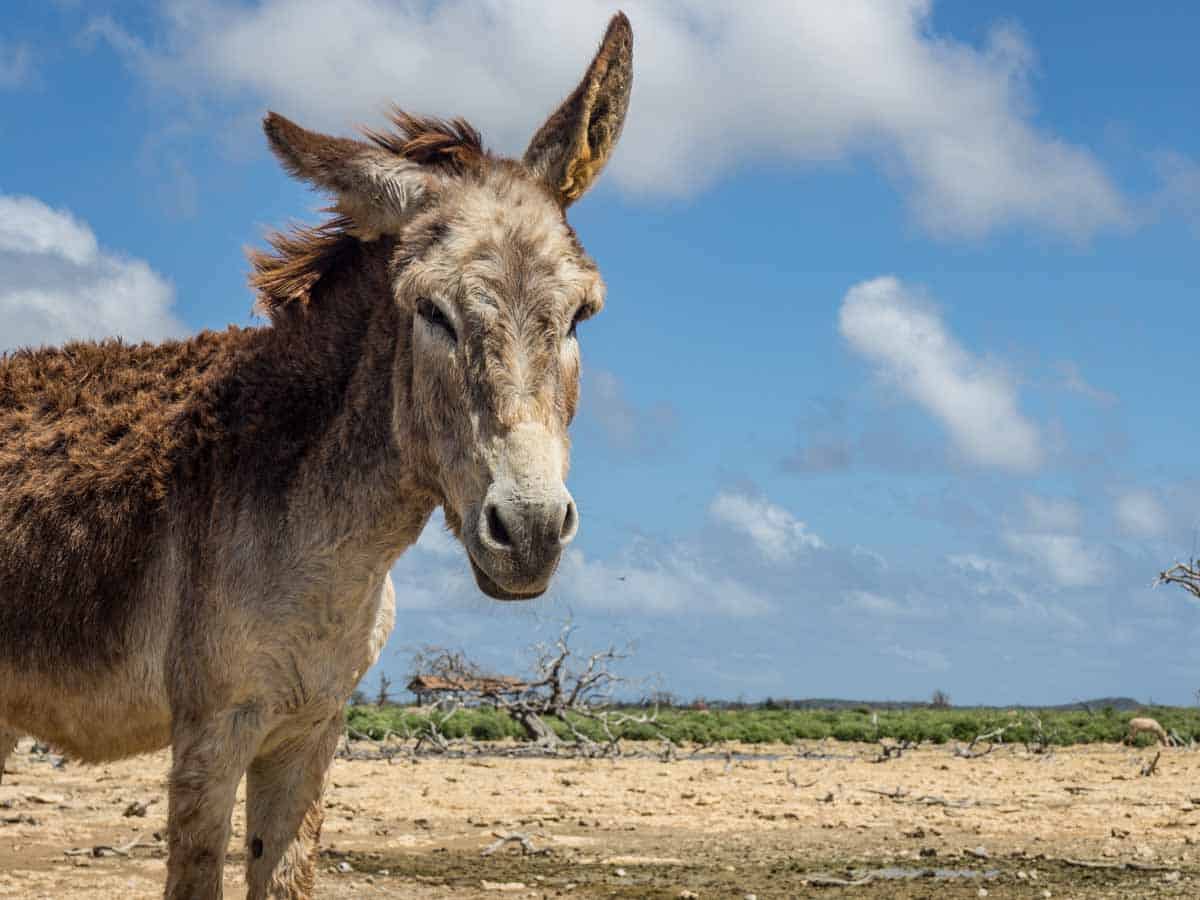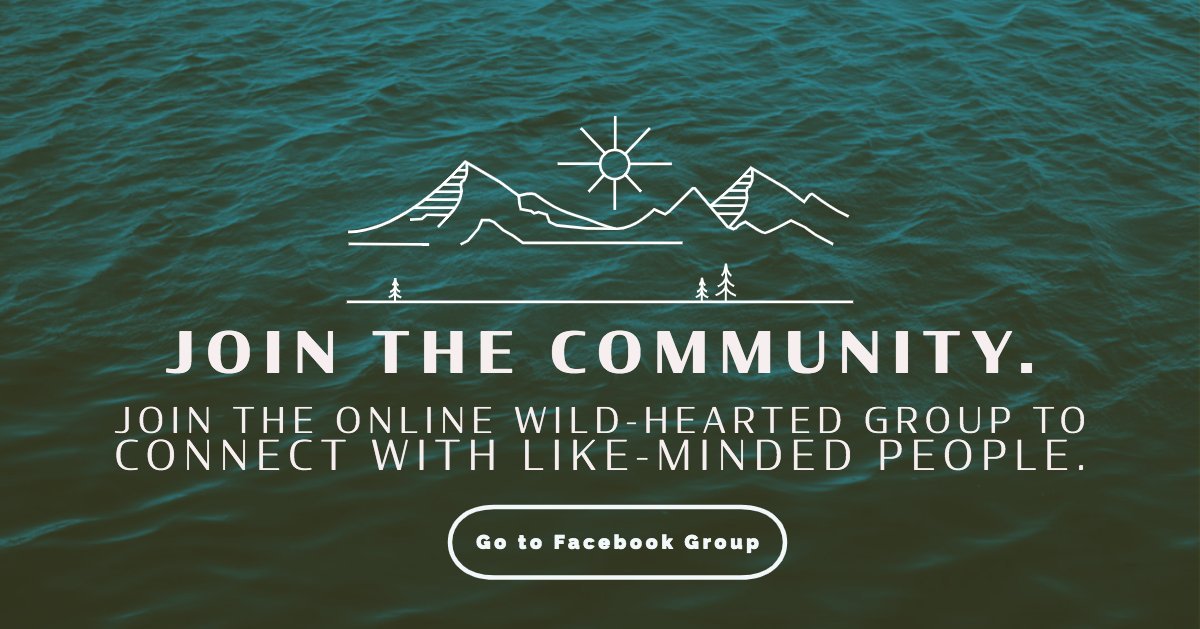 Best Animal Sanctuaries in Europe
Bear Sanctuary of Prishtina // Eternal Arrival
"It's a sad truth that for years, bears in Eastern Europe and Russia have been forced into miserable lives of captivity, forced to either "dance" for tourists as circus animals or squeezed into tiny cages outside of restaurants as a roadside attraction.
Luckily, legislation is finally starting to catch up with ethics, and in many countries around Eastern Europe, there are now laws prohibiting the use of bears as tourist attractions.
However, what does that mean for the bears who spent their entire lives in captivity, who have no survival skills to make it in the wild, especially in an increasingly developed landscape where many of their natural habitats are disappearing?
Luckily, organizations such as Bear Sanctuary of Prishtina, organized by Four Paws. Rescued bears now enjoy massive enclosures where they are able to roam in a far more natural environment, with plenty of green space. When possible, bears are provided a mate they can play with given that they get along, allowing them a chance to re-learn socialization and have sorely needed playtime. They have plenty of space to enjoy, plus swimming pools, high-quality food, and toys for enrichment. It is clear that they are well-cared for and enjoying a life of much more freedom than they had in the past. Obviously, there is no interaction with the bears, but the bears enjoy walking alongside their human visitors from a distance of about 2-3 meters (plus a very strong looking fence!), so even though their enclosures are quite large it's very easy to see the bears. Unfortunately, because these bears now link humans with being fed, they are unable to safely live freely in the wild, so the Prishtina Bear Sanctuary does their best to create as natural of an atmosphere as possible for these bears rescued from lives of untold misery and boredom.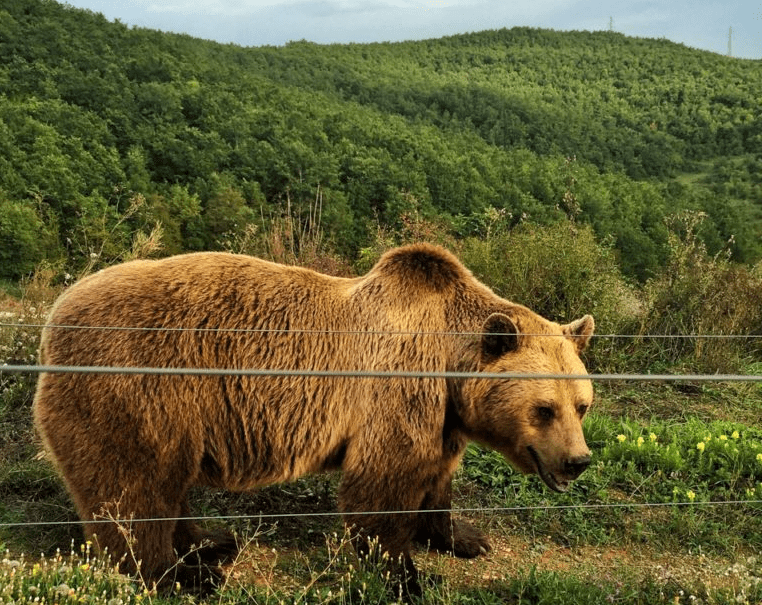 ---
Monkey World // Kids and Compass
Monkey World is found in Dorset, in the southwest of England, and has been rescuing primates from all over the world for almost 30 years.
Monkey World works with governments around the world; conducting undercover research and saving primates from the illegal pet trade, laboratories and zoos where animals are mistreated. These primates have either been so badly treated or raised in captivity so that they aren't able to be released into the wild.
Visiting Monkey World is a great day out for visitors of all ages. You can see chimps, orangutans, gibbons, woolly monkeys, macaques and more. There's a lemur enclosure which you can walk through but you're not allowed to touch the animals.
The chimps and orang-utans have large enclosures with outdoor and indoor areas, plenty of toys and bedding materials. You can peek into the indoor nest areas through glass walls to see how they build their nests. They're encouraged to behave as naturally as possible in their environment.
The sanctuary relies on income from visits, public donations and "adoption" sponsorship of the animals to stay open and rescue more animals.
By visiting Monkey World you are helping not only the animals you see at the center but also saving others around the world.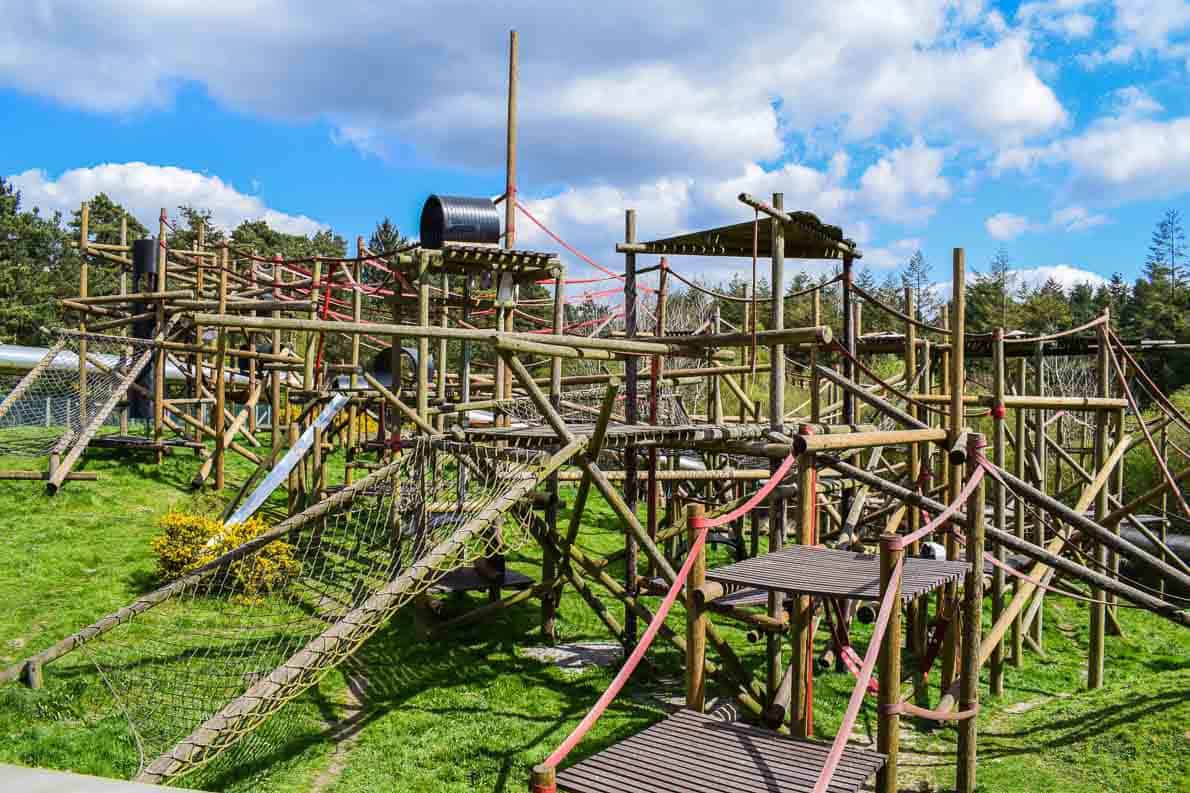 ---
Donkey Sanctuary // The Sweet Wanderlust
When I visited the Munster Vales region of Ireland last fall, I experienced amazing outdoor activities and beautiful scenery, but one of my trip highlights was a visit to The Donkey Sanctuary in County Cork. Since its founding, The Donkey Sanctuary has rescued donkeys and mules who are abused, abandoned and neglected, offering loving care and individual attention. Over the past 30 years, more than 5,000 donkeys have been provided a sanctuary for life.
If you're in Ireland, you can visit the Sanctuary Monday – Friday from 9:00 am – 4:30 pm. Walk the paved path along the paddocks and give the donkeys a pat.
Admission and parking are free, but after meeting these beautiful creatures, I'm sure you'll want to leave a donation or bring home a souvenir that supports the donkeys. (I purchased my Christmas cards there last year!)
Want to make a difference in an Irish donkey's life? Read about the Sanctuary's donkeys and choose one to adopt – €25 will make a huge difference in a donkey's life!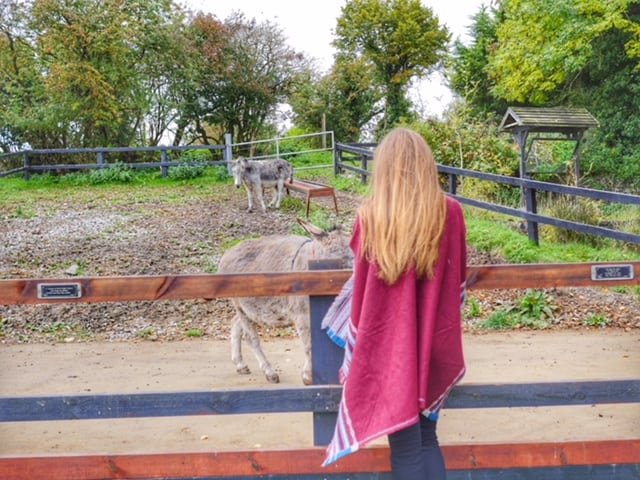 ---
Liberty Bear Sanctuary // Happiness Travels Here
Not far from the city of Brasov in Transylvania Romania, you will find the Liberty Bear Sanctuary. A project of passion by Cristina Lapis, a Romanian. She was so moved by the mistreatment of bears in Romania that she along with others started the campaign to outlaw the caged bear market in Romania. In 1998 when the movement began it was common for caged bears to be kept as pets and serve as entertainment in hotels, restaurants and even gas stations. The bears were kept in deplorable conditions, sometimes blinded and often drugged to keep them docile. The Liberty Bear Sanctuary is now home to 70 rescued bears. The bears can run, climb, swim and socialize with each other in the 70-hectare park-like enclosure. Visit the sanctuary to hear how the bears have been rehabilitated back from a life of misery and see them enjoying new beginnings in the sanctuary.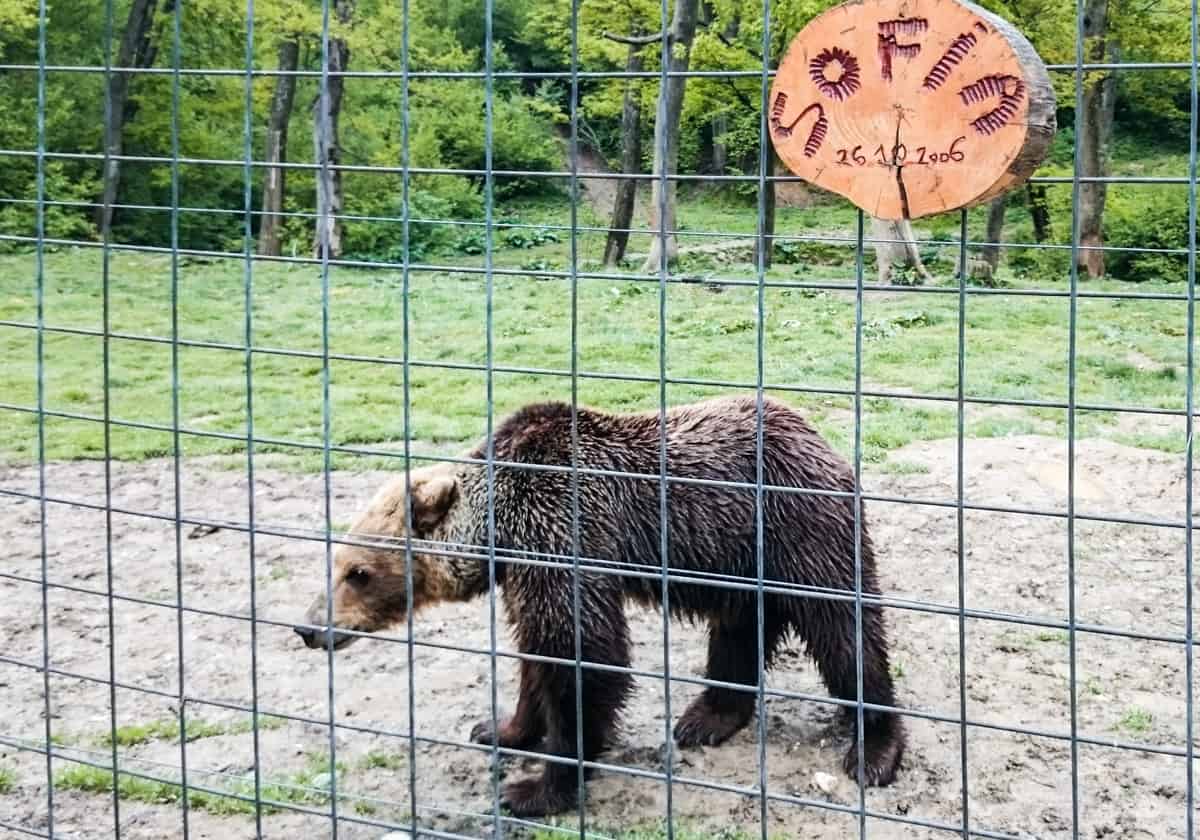 ---
I spent an afternoon visiting the Agia Marinia Donkey Rescue on Crete while I was living in Greece, to get to know the organization better and spend time with the donkeys who call the rescue center home. Donkey sanctuaries are important in Greece because it's a country where donkeys are often mistreated for donkey rides in the hot sun on touristy islands such as Santorini. There were a few donkeys at the sanctuary whose back had given out and permanently stayed that way, because of being overloaded too many times. The Agia Marina sanctuary rescues retired and injured donkeys who they've found in bad situations, and provides them with care, love, and a place to call home and live out their days. To get to the sanctuary, you'll need a car as it's in a fairly rural part of southern Crete. The sanctuary has drop-in hours, usually during feeding times, where you can simply show up and get to the know the individual donkeys at your leisure. To find the most up-to-date visiting hours, go to their website here. You can even participate in their 'adopt a donkey' program if you want to financially support one donkey in particular. It's a great sanctuary to visit if you want to learn more about these intelligent animals and to understand why donkey riding is never a good activity to support in Greece.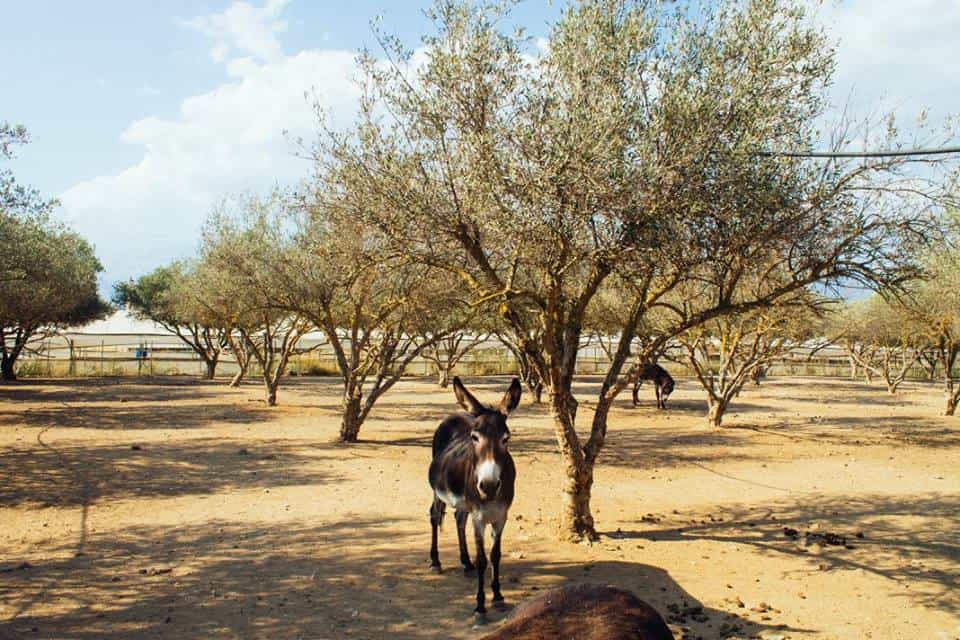 ---
The Dancing Bears Sanctuary // ASocialNomad
The Dancing Bears Park near Belitsa, Bulgaria is a rehabilitation home for ex-dancing bears. Located less than an hour away from Bulgaria's main ski resort, Bansko, the home is in the Rila mountains and houses 25 brown bears.
As the park is in the wilderness, the nearest bus and train stops are 12 kilometers away, so you'll either need to self-drive or take a tour from Bansko (there are plenty of services available at competitive prices).
You can wander around the park (all the bears are in large wild area enclosures for their and your protection) by yourself, or, we recommend taking the guided tour. The price, of 6 leva (3 euros) per person is the same.
Taking a tour will help you understand the history and the stories of the bears that you'll see. There's also a video in the visitor center that will fully immerse you in the plights of mistreated bears.
This bear sanctuary is in a magnificent location with superb facilities for the bears. It is a place you'll want to return to and follow the lives of the bears who live here. The staff are extremely accommodating to visitors and will help those with mobility problems.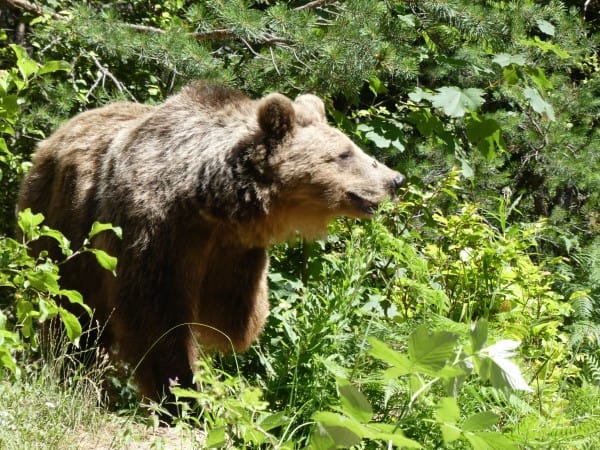 ---
El Refugio del Burrito Donkey Sanctuary // The Travel Rebellion
Sometimes it can feel impossible to escape animal abuse in Spain. Seeing bullfighting arenas and horse carts everywhere was heartbreaking but expected. But I wasn't expecting the Mijas donkey carts. Around 100 donkeys, heavily decorated in the sweltering heat. Tied up so tightly they couldn't shake the flies off their faces. No running, playing or socializing. No simple pleasures like rolling around or scratching their nose on their knee. El Refugio del Burrito was a different story. Their rescues are given love, freedom, and companions to bond with. And it completely transformed them! All the cart horses and donkeys I'd met were so broken-spirited and wary of humans. But the El Refugio donkeys were playful, chilled out and loved a good fussing. No matter how many cruel attractions a country has, you can always find kind alternatives. El Refugio del Burrito is a 40-minute drive to the north of Malaga, near the wild Flamingo Lake. There's a €2 entry donation and you can adopt a donkey for €5 a month.

Best Animal Sanctuaries in Africa
Ziwa Rhino Sanctuary // Speck on the Globe
The only place that currently has rhinoceros in Uganda, the Ziwa Rhino Sanctuary is attempting a breed and release program to reintroduce the Southern White Rhino back safely into the National Park system. What started out as a six animal transplant from zoos and places like the Disney Animal Kingdom has now flourished to a 20 rhino program. The 7,000 acres are a private protected land space, where tourists can go on foot and observe the animals living in their natural habitat. With some species of rhino being on the verge of extinction and humans being their only true predators, places like Ziwa play an important role in the future of these massive land mammals. It's about 100 miles from Kampala, the country's capital and it's also en route to Murchison Falls National Park which is a convenient stop for a day tour. Activity rates, as well as accommodation options, are conveniently posted on their website.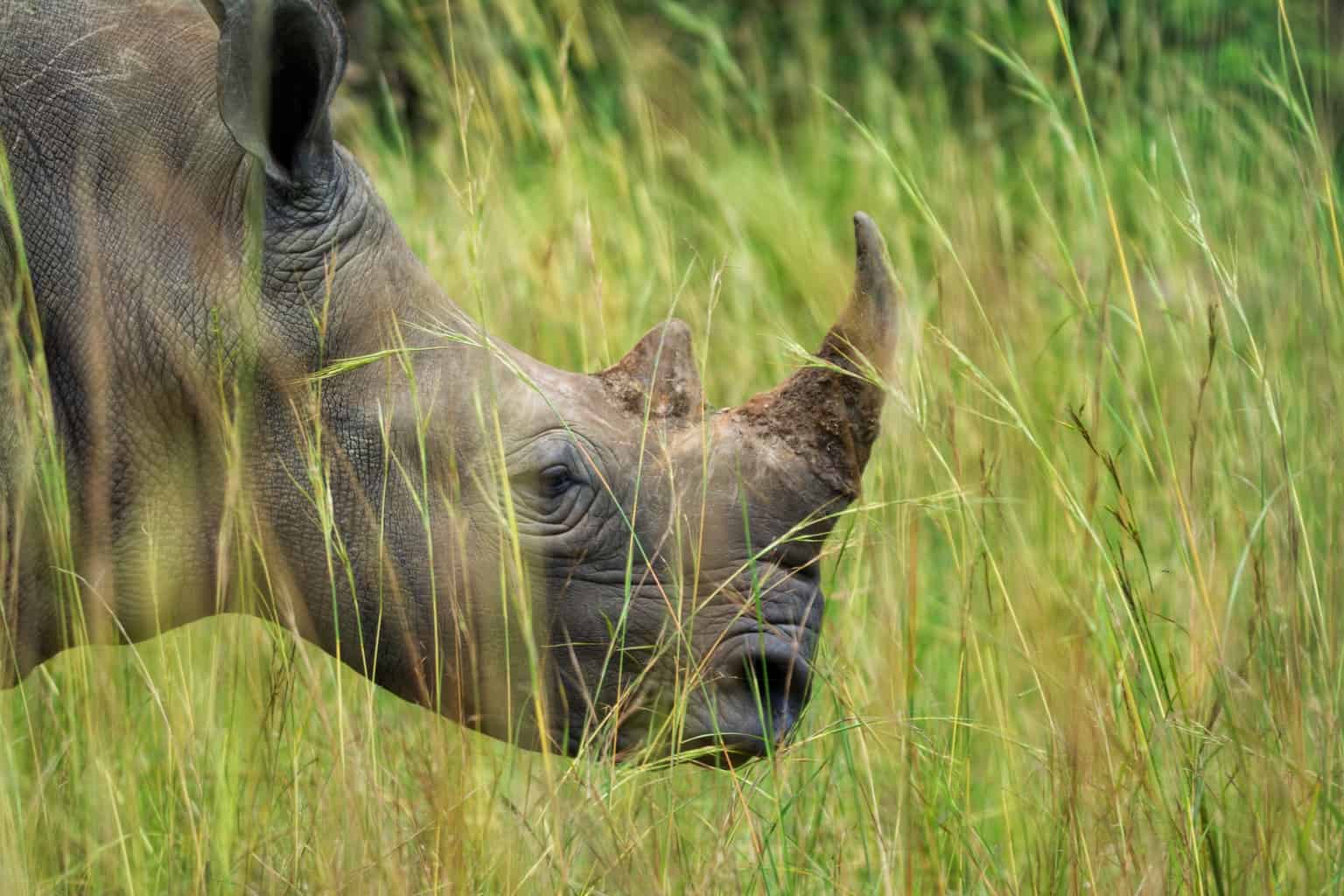 ---
While staying at Shamwari Game Reserve in South Africa, I was invited to go on a behind-the-scenes tour of the Born Free Big Cat Sanctuary.
Shamwari prides itself in being one of the most successful private conservation initiatives in Southern Africa and, in collaboration with the Born Free Foundation, they have set up rescue and education centers within their game reserves.
The center homes rescued lions and leopards from around the world, as well as educating visitors of the plight of the big cats.
I was lucky to join the animal care manager on his daily rounds through the enclosures. While he fed the rescued animals, he recounted the somber stories of the big cats we met, and how they came to arrive at the sanctuary.
Due to their history, the cats can't be reintroduced into the wild, but luckily they have been given a new lease of life at the sanctuary.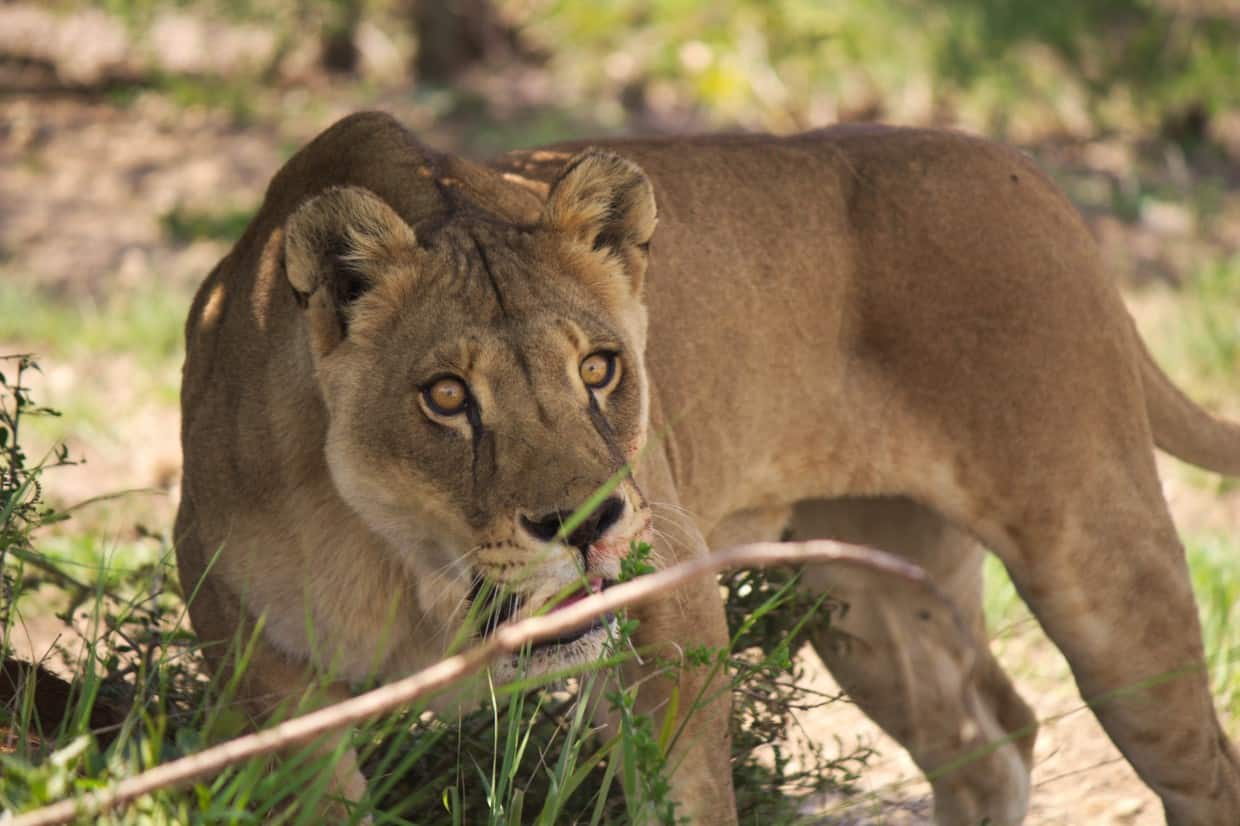 ---
Stony Point Penguin Sanctuary // Stingy Nomads
Stony Point is a Nature Reserve in a small town of Betty's Bay 92 km from Cape Town. It can be visited as a day trip from the city or as a part of a road trip to Cape Agulhas, the Southernmost Point of Africa.
The reserve focuses on the protection of natural inhabitant of four bird species; African penguin, Crowned Cormorant, Bank cormorant, and Cape cormorant.
The main visitor's rule of Stony Point is no contact with animals; no touching, feeding, chasing, etc.
There are several rangers patrolling the area to make sure everybody follows the rules. Tourists can observe penguins and birds from elevated wooden boardwalks and come quite close to them for taking photos.
Stony Point is one of the conservation programs around Cape Town that protects marine animals and birds. The main problem that African penguins facing is a lack of guano, bird poop that penguins use to build their nests in order to protect their youngsters from direct sunlight and heat.
For many years people used guano for soil fertilization, most of it was scratched from the rocks. There is a solution to this problem. Not far from Stony Point in Gansbaai, there is an African Penguin and Seabird Sanctuary.
Injured penguins are brought here from all around Cape Town for rehabilitation and sequenced releasing back into the wild, the rescue center works 24 hours 7 days a week. Here anybody who wants to support African Penguins can buy a penguin house, an artificial nest that imitates their natural homes. You can as well adopt a penguin or volunteer in the rescue center.
Due to the conservation effort, last year was the first year in a long time when the population of African penguins in the area didn't decrease.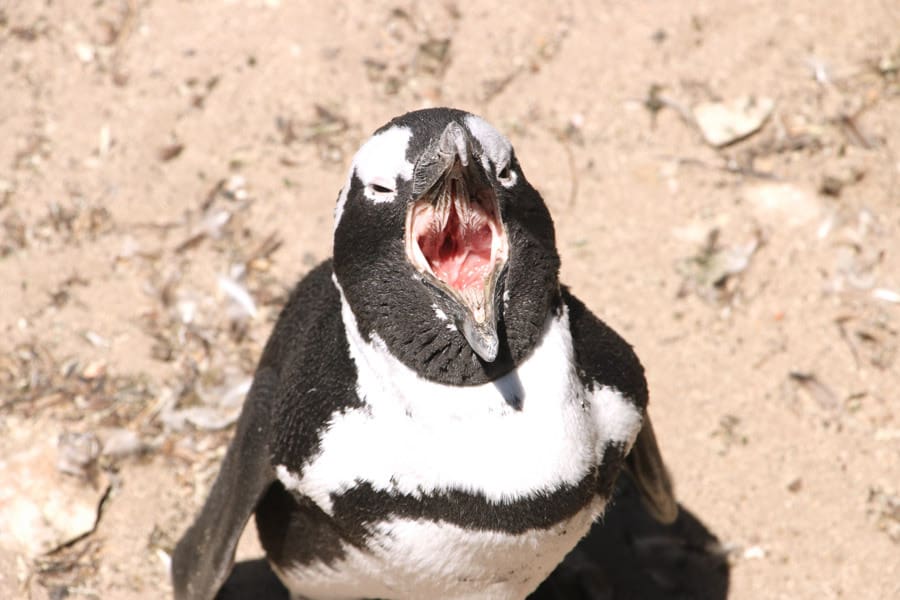 Best Animal Sanctuaries in Asia
Mandalao Tours // Eat Sleep Breathe Travel
Laos was once known as the land of a million elephants. Sadly, today, that is no longer the case. However, Laos still has a few hundred elephants, most of which are used for touristic purposes.
As you wander through Luang Prabang you will see many signs for elephant sanctuaries, but I only saw one that didn't offer riding: Mandalao Tours.
Mandalao is a relatively new elephant sanctuary, that started offering responsible elephant tourism in 2016. At this time there are only 7 elephants; 6 females and one young male.
Hiking, feeding, and bathing are all possible but there is no chance of riding. While it's an amazing experience to spend a day with these animals, there's no doubt about it; the elephants' well-being will always come first.
I experienced this first hand when my tour group got cut down to four rather than six participants because one of the elephants was unwell. While they wanted us, the tourists, to have a good experience, what they cared more about was not crowding the elephants.
As an animal lover, I was thrilled to see this, and for this reason, I would recommend Mandalao in a heartbeat.
Visit their website to book your visit as soon as possible; because the elephants are their priority (as they should be!) tours are limited and book up quickly.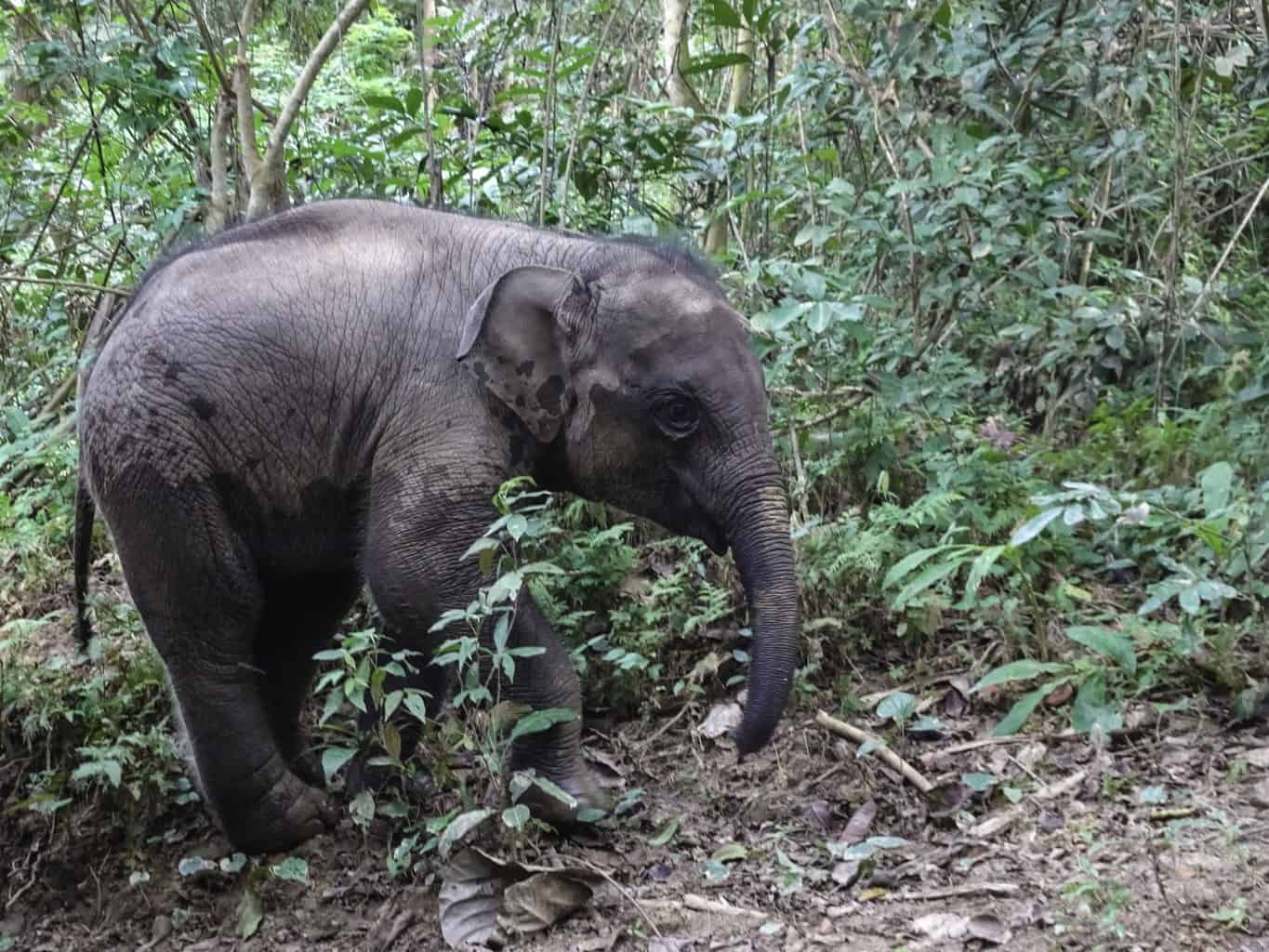 ---
Elephant Nature Park // Buddy the Traveling Monkey
Visiting Elephant Nature Park in Chiang Mai, Thailand is an experience we will never forget. This sanctuary takes in elephants that have been hurt or abused and gives them a place to roam freely.
These elephants are not forced to give rides or perform tricks. Visitors can feed them, pet them, and even help bathe them. But only for as long as the elephants want.
If an elephant gets bored or full, they simply walk away. There are other animals at the sanctuary as well, including dogs, cats, horses, and water buffalo. Visitors can stay at ENP for a day or have the option to stay overnight. We recommend purchasing tickets for your visit a few weeks in advance, as ENP is very popular.
Elephant Nature Park is truly a haven for animals that had previously had horrible lives, and we think anyone wanting to experience elephants the right way should definitely visit this sanctuary.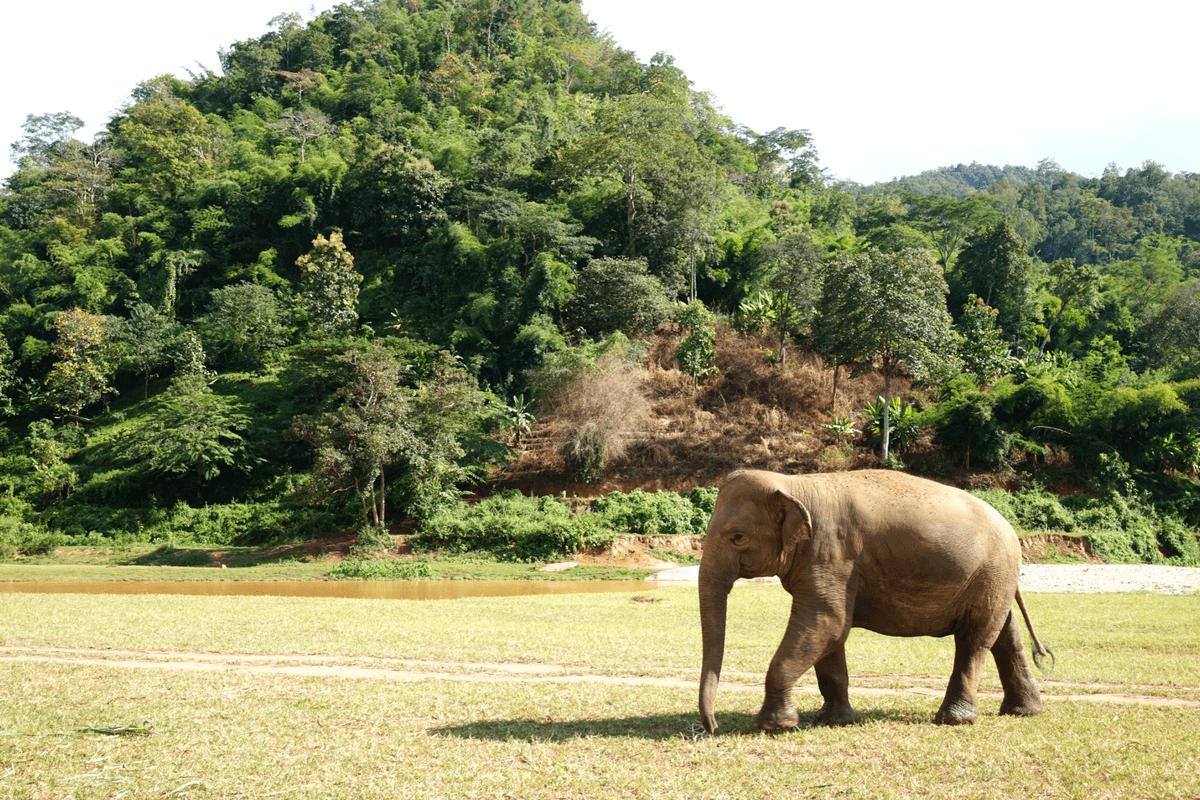 ---
Tat Kuang Si Bear // Couple RTW
Tat Kuang Si Bear park in Luang Prabang, Laos is a rescue center for the Asiatic black bear, also known as the Moon Bear. The Asiatic black bear is a medium-sized bear native of Asia and is at risk of extinction.
One of the reasons for being in danger is due to the bile fluid of the bear. The bile is a digestive fluid produced by the liver and is used by some traditional Chinese medicine practitioners. The bears are kept in captivity in small cages where they can't stand up or sit, so they can harvest the bile fluid of the bear.
These bears are saved by the Free Bears organization created by an Australian and placed in a rescue center. The Tat Kuang Si bear park houses a couple of dozen Asiatic black bears that were rescued.
The park is located next to Kuang Si Waterfalls, one of Luang Prabang's top attractions. You can visit the park and enjoy the bears playing and sleeping in their enclosure in the forest. They are super cute, and you will find their life stories spread through the park. The park relies entirely on the denotations from the visitors, sponsors, and partners. It is a small park but very pleasant, and it is an opportunity to help this organization.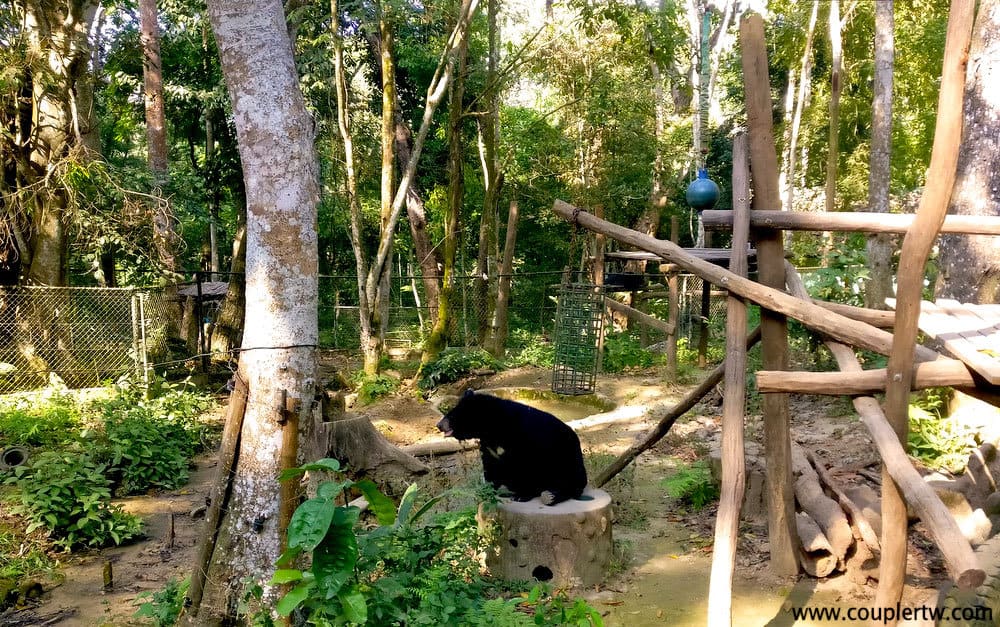 ---
A visit to Thailand will usually involve an encounter with some elephants. My family and I were keen to see some like most travelers, but we wanted to ensure we could do it absolutely ethically.
After much research, we booked an adventure with the Mahouts Elephant Foundation; an organization that is returning elephants to the forest, away from tourist camps.
They run a wonderful program that not only allows the elephants to live in their natural environment but also benefits Hill Tribe communities and helps to preserve the forests in the mountains of Thailand.
We were collected in Chiang Mai and drove four hours into Doi Inthanon National Park to reach the Puay Nakoot village. There we stayed with a local family and hiked into the forest with the mahouts to find their herd.
Seeing the elephants was incredible. We observed them happily foraging for their food, playing and simply being elephants. They are so healthy as they eat only their natural diet and they have the freedom to graze and wander all day.
We were not able to touch or feed the elephants, as this experience focuses on treating them as wild animals. It was a real blessing just to be able to get close enough to watch them and learn about them as they went about their lives in the forest and is why this is one of the best animal sanctuaries.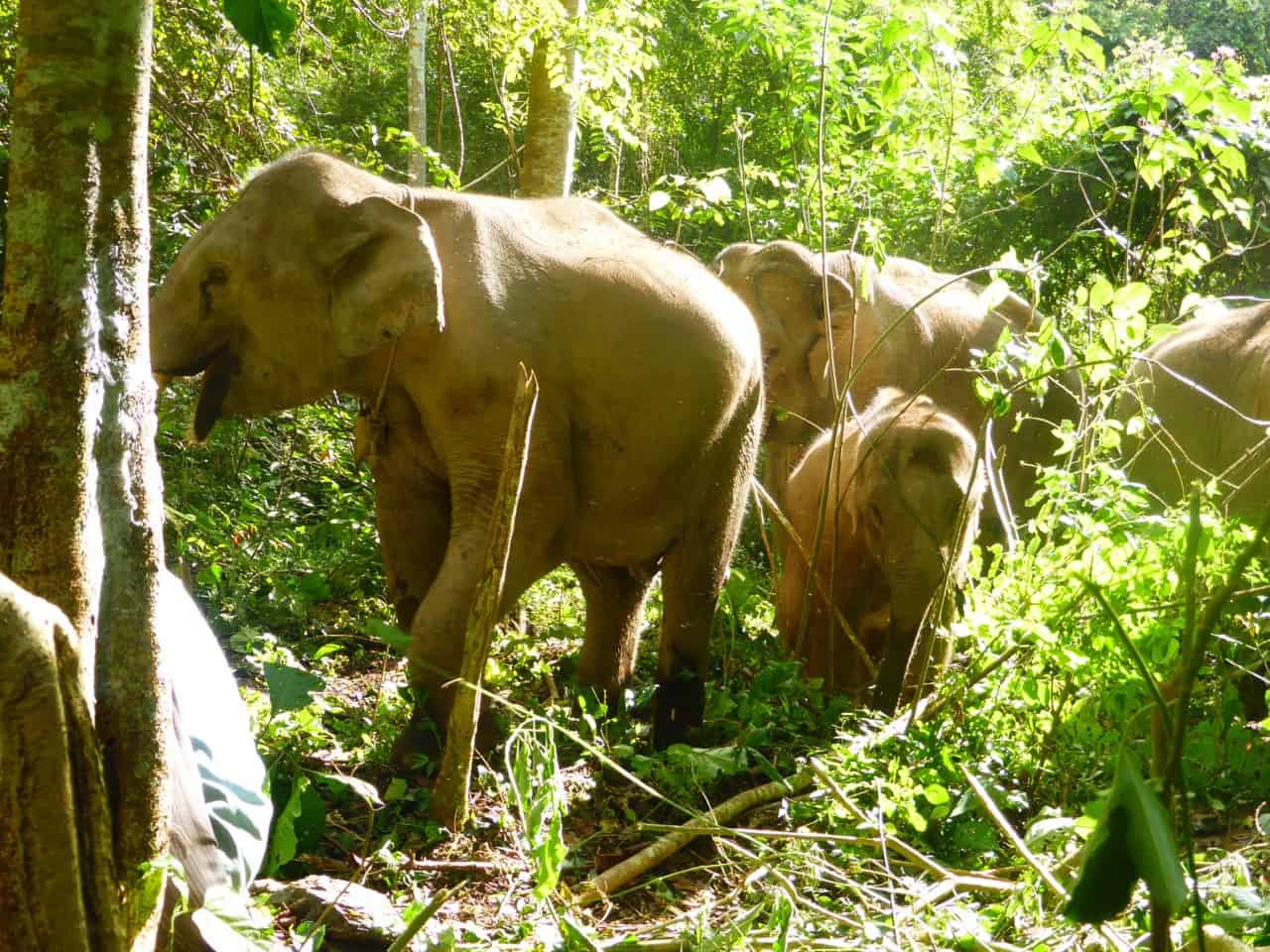 ---
Flight of the Gibbon // My Adventures Across The World
In a country like Cambodia, where elephant rides for the entertainment of tourists is still a thing and these animals die from exhaustion and malnutrition, one would hardly expect to find an animal sanctuary. Yet, Flight of the Gibbon, not far from Siem Reap and on the way to the temples of Angkor Wat, has been working for years to reintroduce gibbons to what used to be their natural environment – from where they have mostly, and unfortunately, disappeared.
But Flight of the Gibbon isn't just a sanctuary. Money for the conservation program is raised through the park, where tourists can live a day of adventure, ziplining in the jungle and crossing sky bridges, all the while admiring the lush nature around, and trying to spot local wildlife.
Gibbons live freely, and tourists are discouraged to get close to them. They may or may not appear during the day. I was lucky to see a couple when I was there, but the rangers made it clear that they were there to protect the welfare of the animals.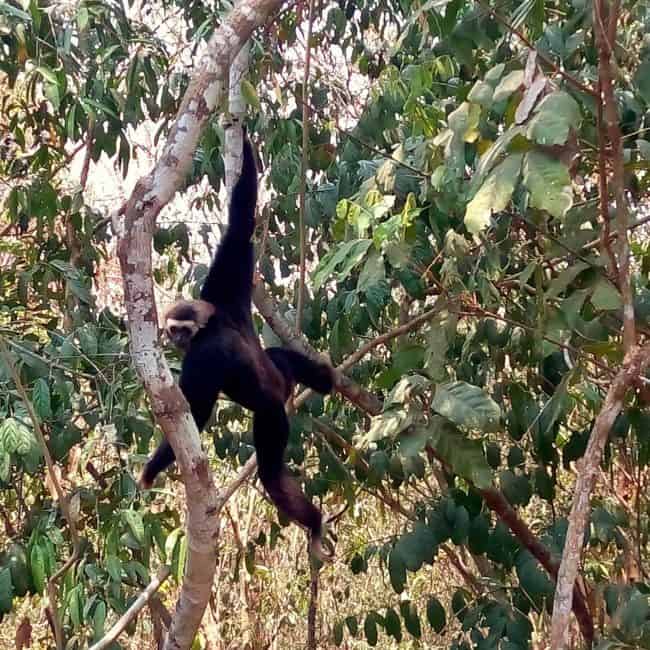 ---
Sepilok Rehabilitation Centre // Our3kidsvtheworld
I am always looking for great animal experiences for the kids that are ecologically sound and ethically responsible. on our visit to Kota Kinabalu in 2014, we took the kids to Sandakan, Borneo to visit the Sepilok Rehabilitation Centre for Orangutans and Sun Bears. These animals are rehabilitated with the intention of returning them to the wild.
On arrival, we went straight into the video information session which was centered around the conservation of orangutans and the ongoing effort provided by the volunteers at Sepilok Rehabilitation Centre. It's heartbreaking and really resonated with the kids. There are two feeding times when people are invited to visit Sepilok and we chose the morning feeding time. At 10 am we headed out to the feeding platform to await the arrival of the orangutans, we weren't disappointed. We were lucky enough to have a mum and bub visit the feeding platform on that day. We viewed a number of orangutans of all different ages. They also have an orangutan nursery on site where orangutans and looked after until old enough to be released with the others. The facility is doing a great job, we sponsored an orangutan for a year instead of purchasing souvenirs.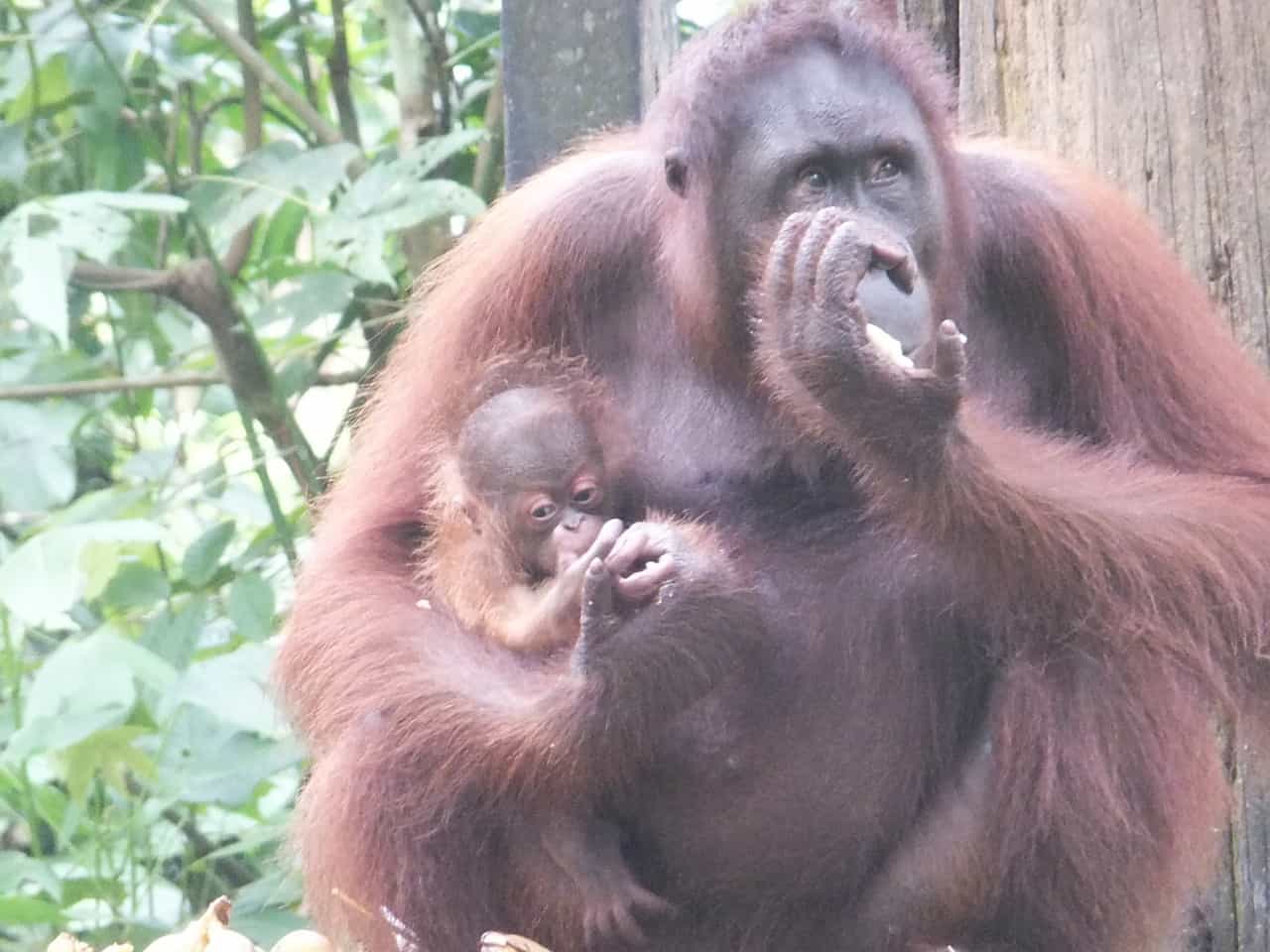 ---
Baan Unrak Animal Sanctuary // A Mary Road
I volunteered in an animal sanctuary in a small province in Thailand. Thai Animal Sanctuary or also known as Baan Unrak Animal Sanctuary is located between Bangkok and Chiang Mai, close to the border of Thailand and Myanmar. It's easy to get there both from Bangkok and Chiang Mai, so I think it's perfect for travelers who are looking to spend their time on something different from backpacking. This sanctuary rescues, aid, and find a new home for the dogs and cats that have been abandoned or mistreated by their owners. It is run fully by donation and the help fo the volunteers. I never thought that I had such a huge heart for the animals, surely I care about them, but that grew bigger after I worked in this place. The story of how these animals ended up in the shelter is unimaginable, how people can hurt such creature, and how desperate these animals to look for someone who will take care of them. If you have a few days or weeks to spare, I highly suggest you go volunteer here, the people who are running it is amazing and doing all these all out of their care for these cute fur babies.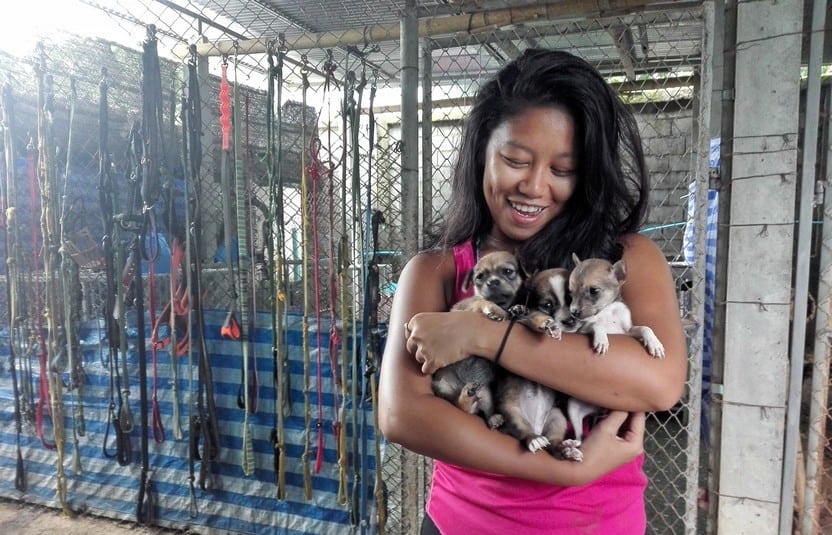 ---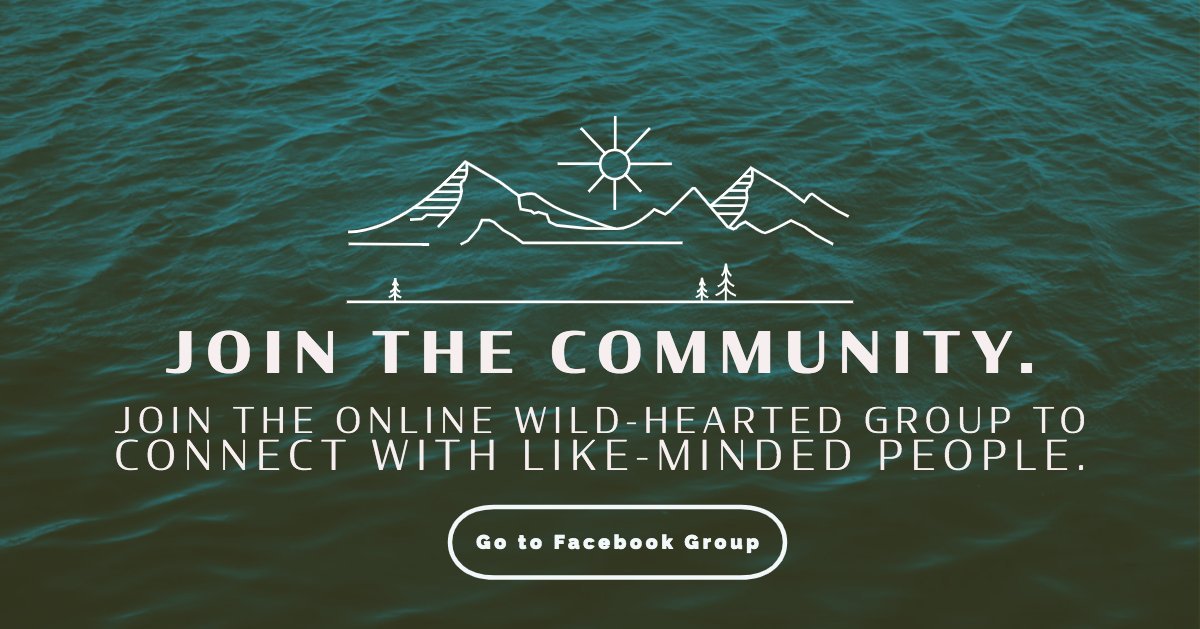 Best Animal Sanctuaries in Australia
Josephine Sanctuary // Claire's Footsteps
Coober Pedy's kangaroo sanctuary is a place that makes a difference. They take in kangaroos that have been injured – most often by cars driving the Stuart Highway – and orphaned joeys.
It's possible to see the kangaroos twice daily at set times, so the animals are used to a routine and are not overwhelmed – an important aspect to consider when looking for the best animal sanctuaries. Visitor numbers are managed and guests are briefed about how to act around the animals.
When visiting, guests are told the story of each individual kangaroo, complete with their personalities! They are also briefed about how to check a dead kangaroo for an orphaned joey – which could save many roos' lives.
The center runs on donations, which are encouraged at each visit – it costs $20 for a bottle of the special solution to feed the joeys.
There are a few kangaroo sanctuaries like this around the Australian outback, each covering a size similar to some European countries!
The Josephine Kangaroo sanctuary is definitely one of the best things to do in Coober Pedy.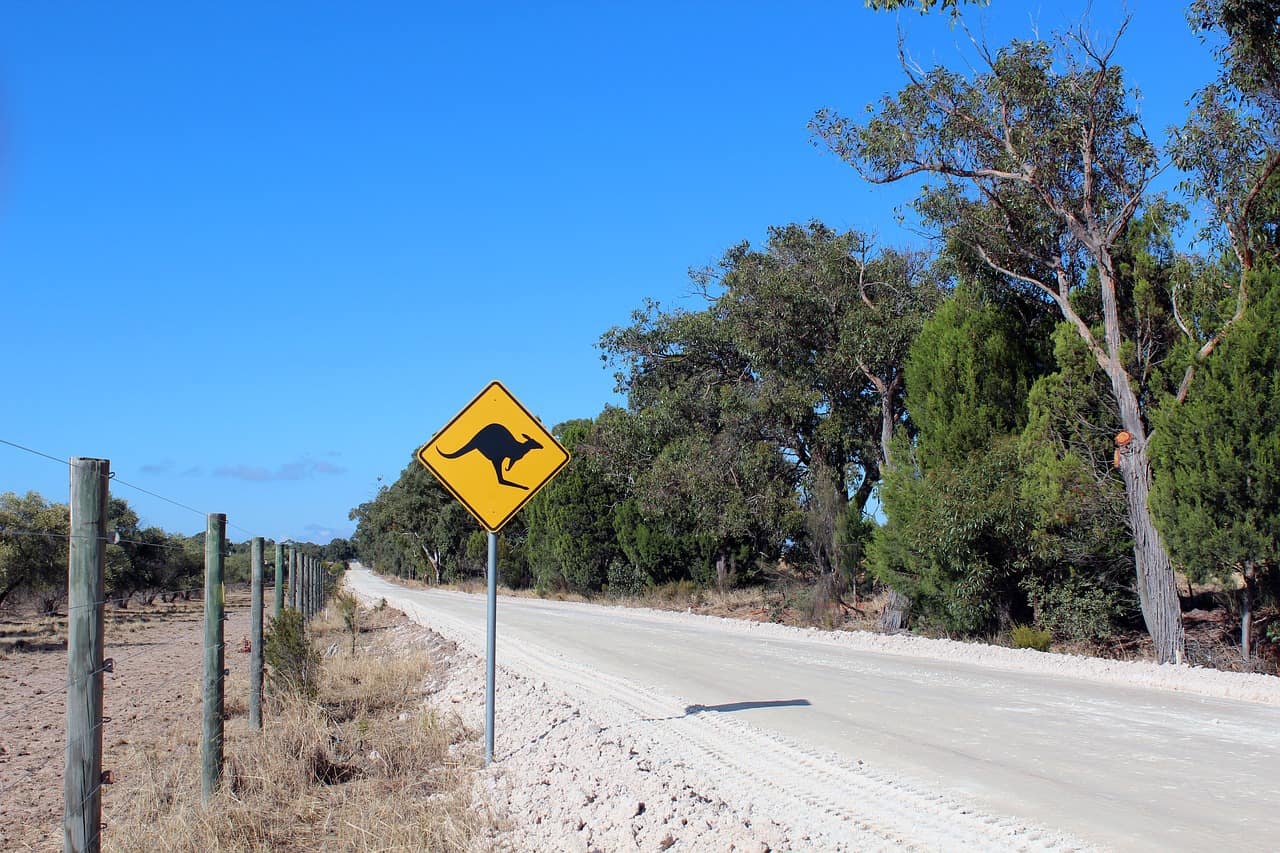 Disclosure: All of these sanctuaries were vetted to the best of my ability. If you have any information as to why one of these sanctuaries should not be on this list, please email me.
Have you ever been to an animal sanctuary?? Tell me about it in the comments below ↓↓↓
PLANNING A TRIP?
Find accommodation, read accommodation reviews, and check flight prices.
Book attractions, tickets, or guides in advance.
Research using these guides or read my other ethical animal tourism posts.
See my packing list.
↓↓↓ PIN FOR LATER ↓↓↓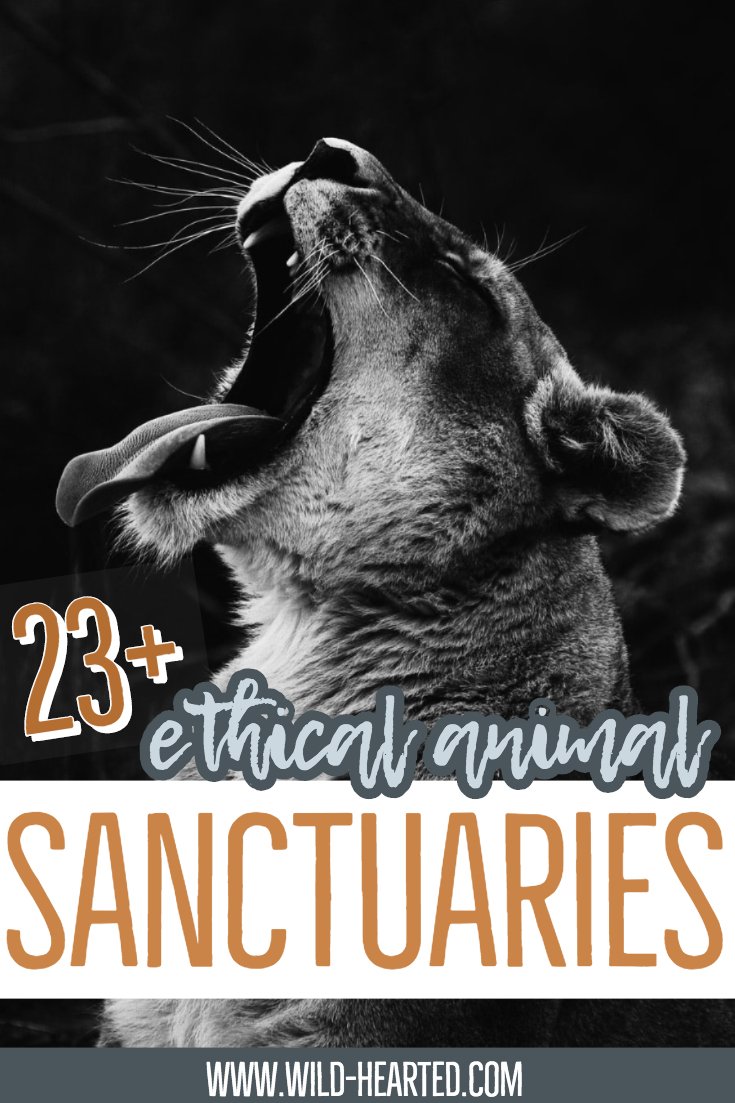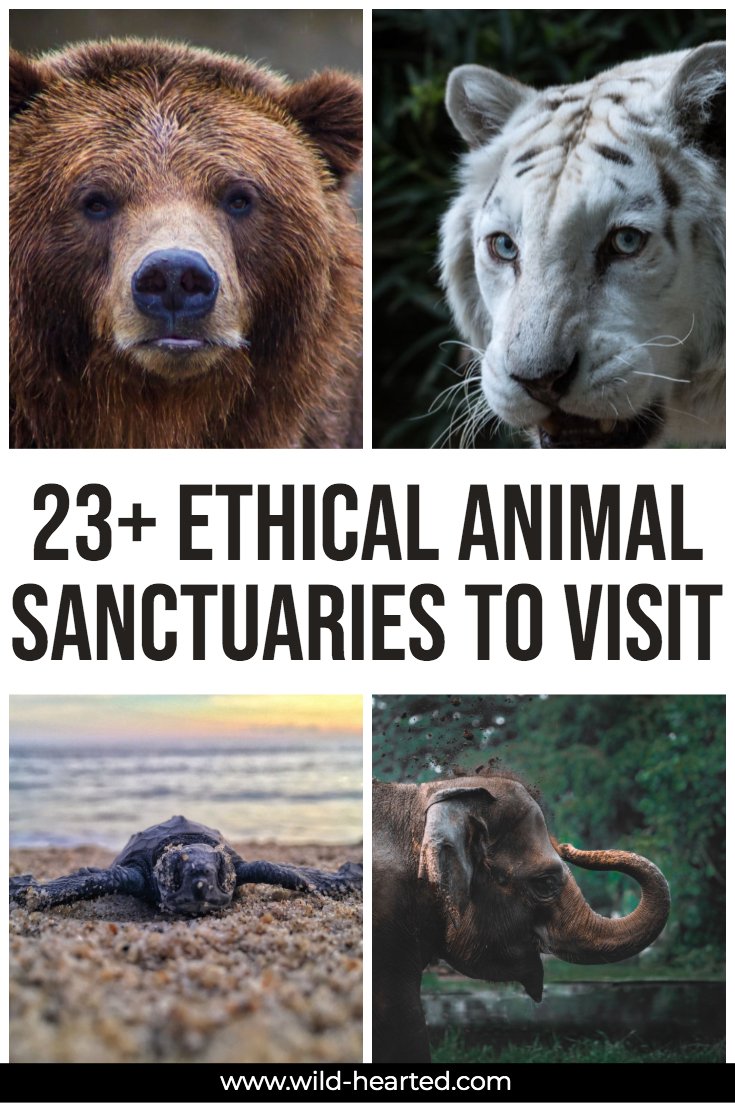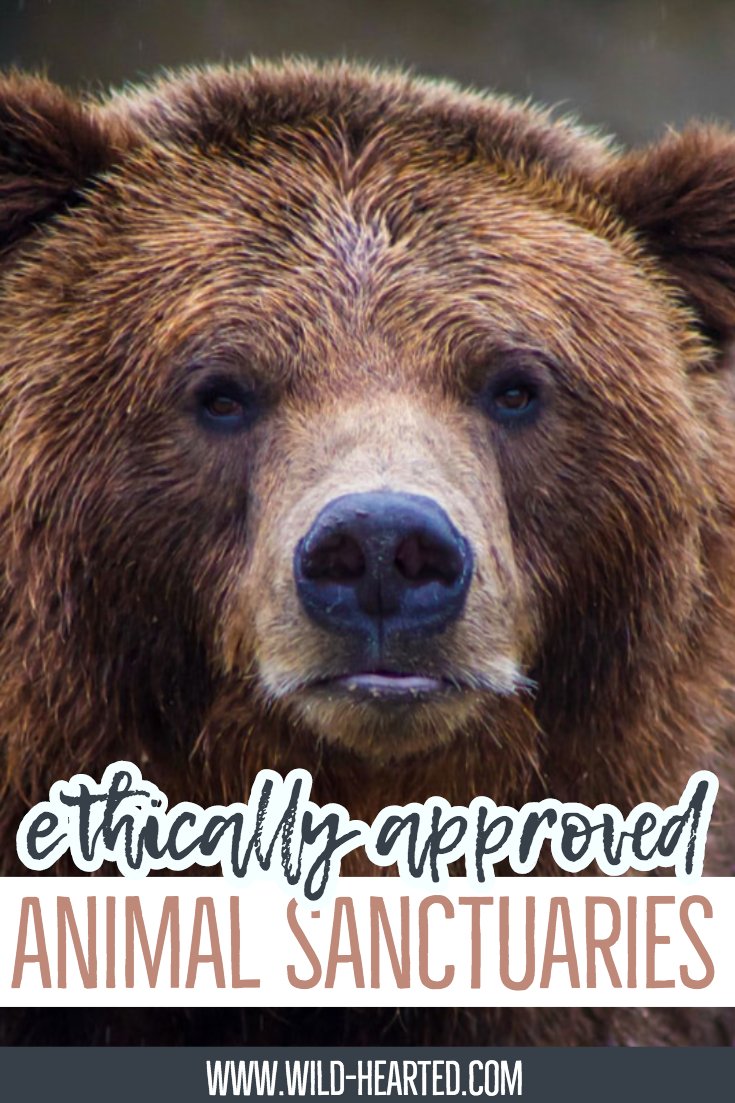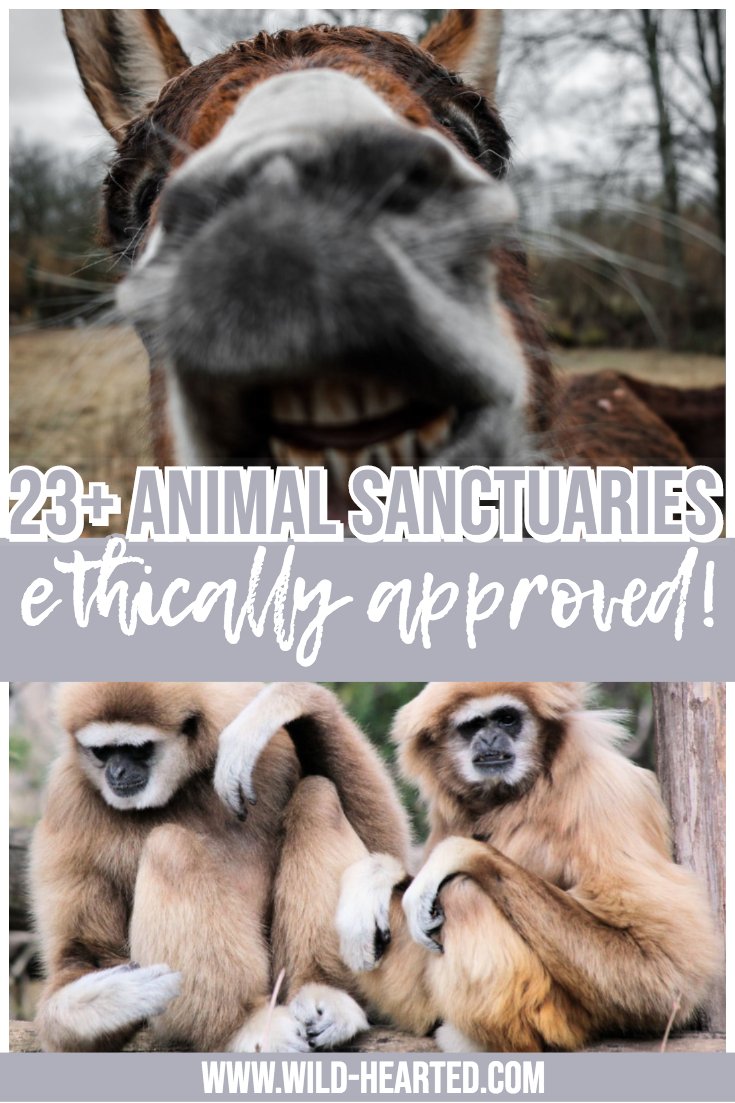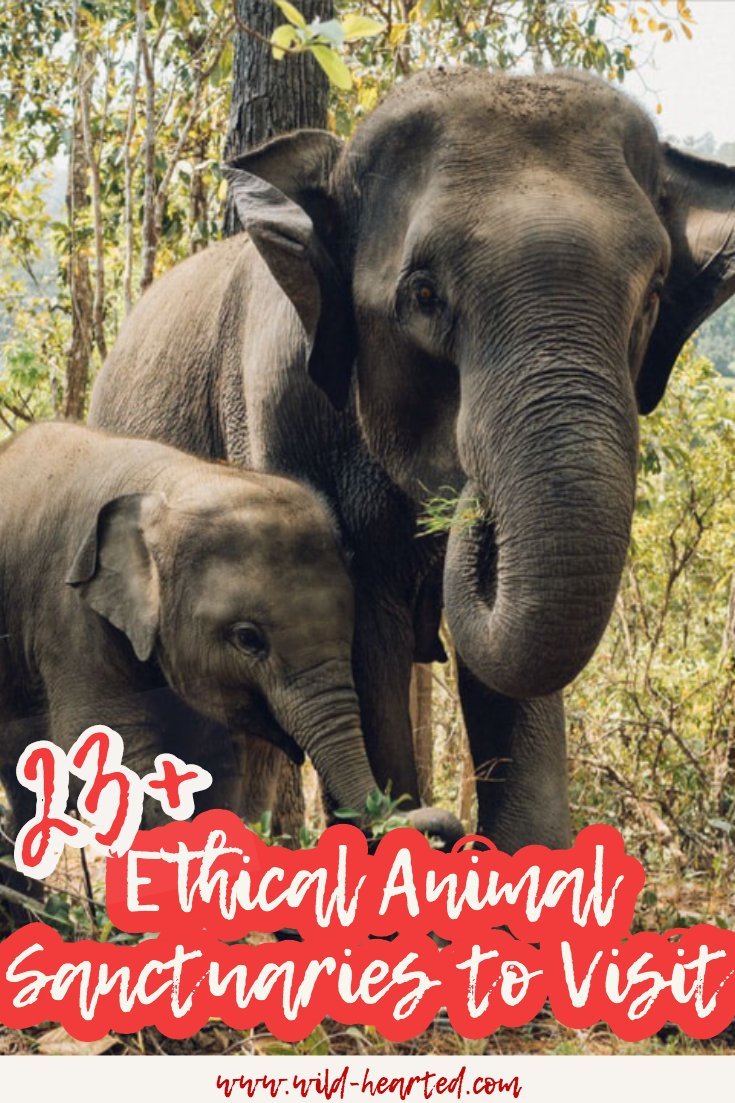 Latest posts by Ashley Hubbard
(see all)