This post may contain affiliate links, meaning if you book or buy something through one of these links, I may earn a small commission (at no extra cost to you!). Please see my disclosure.
Looking to visit Music City? Definitely brush up on the facts about what makes Nashville unique! Here is some fascinating Nashville trivia to impress your friends!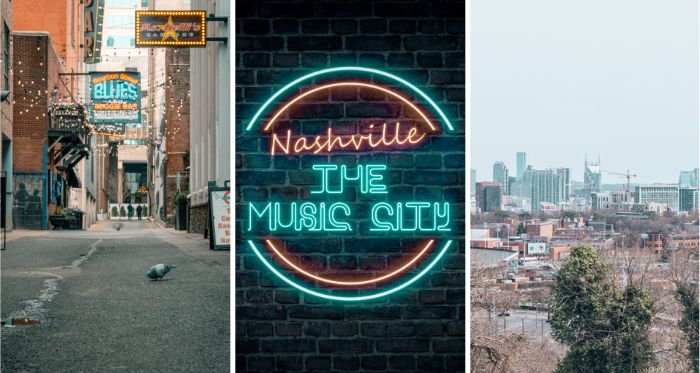 Nashville Trivia
1. Nashville was founded on Christmas Eve, 1779.
2. The DoubleTree cookies are made in Nashville. Yep, the oh-so-yummy DoubleTree cookies are, in fact, Christie's Cookies – a famous Nashville cookie company.
3. The AT&T Tower downtown is nicknamed the 'Batman Building' due to its resemblance to bat ears.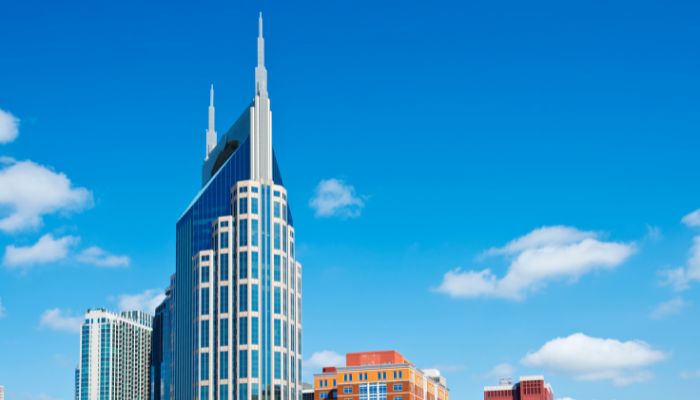 4. Centennial Park is home to the only replica of the Greek Parthenon.
5. In addition, a sculpture of Athena Parthenos inside the Parthenon is the tallest indoor sculpture in the Western World – standing 42 feet high.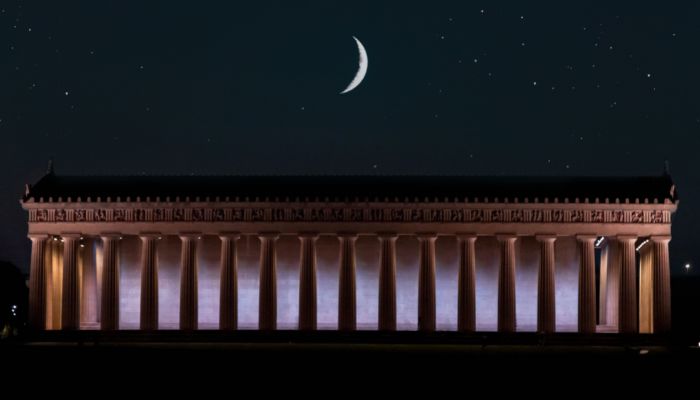 6. Theodore Roosevelt coined the phrase 'good to the last drop' after drinking a cup of locally produced coffee in Nashville at the Maxwell House Hotel.
7. Tennessee's Capitol Building is one of the oldest operating capitols in America, and its tower is designed after the monument of Lysicrates in Athens, Greece.
James. K Polk and his wife are buried on the grounds of the capitol and the architect, William Strickland.
8. In 1941, Nashville was the first city in the country to be granted an FM-broadcasting license.
9. GooGoos are an iconic candy loved by Nashvillians. Made of peanuts, caramel, marshmallow, and milk chocolate. GooGoos was founded in 1901, and it is believed that GOO stands for Grand Ole Opry.
10. Elvis recorded over 200 of his songs at RCA's historic Studio B on Music Row. A string of Christmas lights still hangs in the studio to this day.
These lights were put up when Elvis struggled to get in the holiday spirit while recording a Christmas album.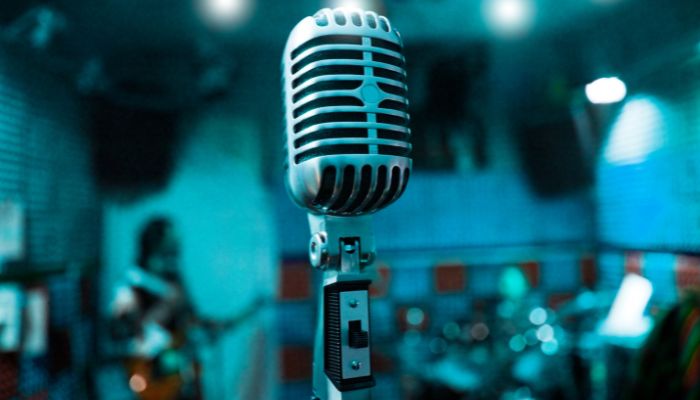 11. Not only is the AT&T Building nicknamed the 'Batman Building,' but it is also the largest building in the state of Tennessee.
12. The Seeing Eye, Inc was started in Nashville by a blind Vanderbilt student, Morris Frank.
13. A Nashville native, William Walker, became the president of Nicaragua. No other American has become president of another country.
14. Printer's Alley was full of speakeasies during Prohibition – most of these these bars are still there presently.
15. The Hatch Show Print was opened in 1879 and is still one of the oldest print shops in the country.
16. The black and white granite stools in the Bicentennial Capitol Mall State Park symbolize a successful sit-in movement at segregated lunch counters in Nashville.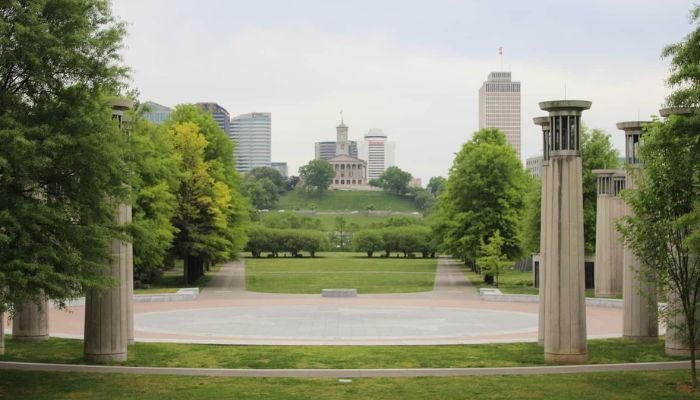 17. Oprah Winfrey was raised in Nashville. As a sophomore at TSU, she was hired as a news anchor – becoming the first female and first African-American in Nashville to do so.
18. Gaylord Opryland Hotel is the largest non-gaming property in the US.
19. Nashville hosted the Grammy's in 2012, making it the only time it has ever taken place outside of LA.
20. Nashville has the highest concentration of people working in the music industry per capita than anywhere else in the world.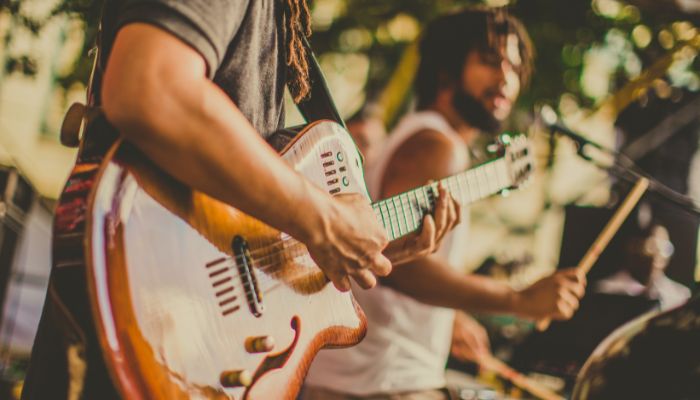 21. The Hermitage, Andrew Jackson's Nashville-area home, was built in 1835.
The driveway was constructed in the shape of a guitar. Possibly a foreshadowing of the city's musical future?
22. Sea captain William Driver, a Nashville resident, is credited with giving the American flag the nickname "Old Glory" in 1837.
23. With approximately 11,000 people, the Kurdish community in Nashville is the largest in North America.
24. Cotton candy got its start in Nashville. In 1897, John C. Wharton and William Morrison created what they first referred to as "candy floss."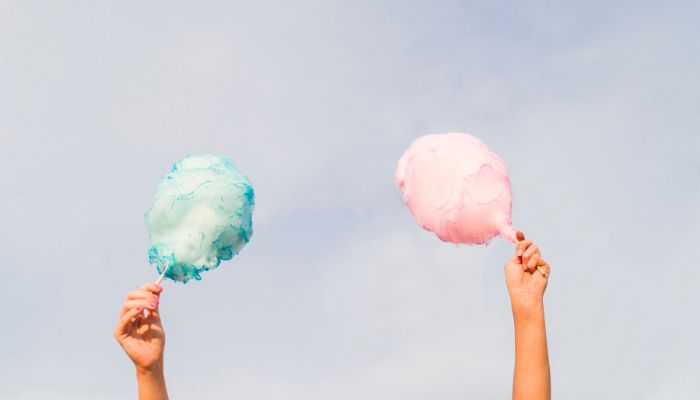 25. "Jingle Bell Rock," "The Bunny Hop," and "Hokey Pokey" were all recorded in Nashville.
Have you ever been to Nashville? What other Nashville trivia do you know?
PLANNING A TRIP?
Find accommodation, read accommodation reviews, and check flight prices.
Book attractions, tickets, or guides in advance.
Research using this guide or read my other Nashville posts.
See my packing list.
Latest posts by Ashley Hubbard
(see all)