This post may contain affiliate links, meaning if you book or buy something through one of these links, I may earn a small commission (at no extra cost to you!). Please see my disclosure.
Headed to see the synchronous fireflies in the Smoky Mountains? Here is everything you need to know before you go! Have fun experiencing this once in a lifetime experience!
If you're headed to see the synchronous fireflies this year, you've probably already planned your trip somewhat. When I went, I had January 1st marked on my planner for months and as soon as midnight hit – I wasn't kissing my boyfriend or hitting the bars, I was booking my campsite at Elkmont Campground.
I'm wild, I know.
The reason I was doing this is that the campsites open up six months ahead of time and during the time of the synchronous fireflies, they book up almost immediately. Even being ready right at midnight, the sites were already limited.
It had been a dream of mine to witness the synchronous fireflies lighting up the dark forest in the Smoky Mountains for several years – ever since I first heard about them.
I'm so excited that I finally ticked this item off my bucket list.
There's not a ton of information out there about this once in a lifetime event so I thought I'd put together a guide on everything you need to know about seeing the synchronous fireflies in the Smoky Mountains.
Every summer, between late May to early June, the synchronous fireflies come out to show us what they're made of and it really is something you have to see to believe.
Pictures, videos, and even what I'm telling you here doesn't do it justice.
Hell, I quickly found out that trying to take pictures of them was impossible (for my camera equipment) so I just put my camera up and enjoyed the moment – something we all should do every once in a while.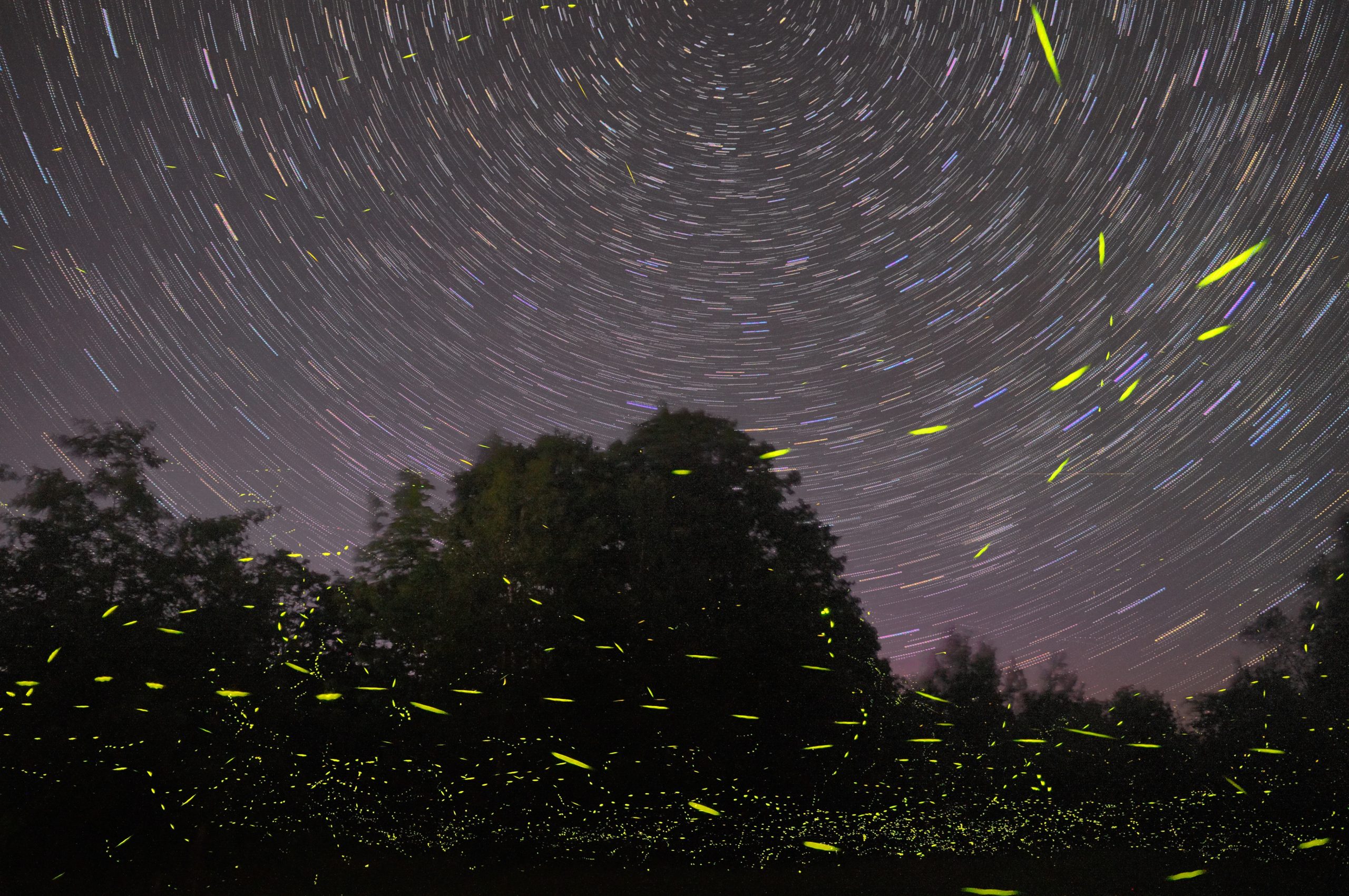 How to See the Synchronous Fireflies
Elkmont is the place to be to view the fireflies which is located within the Great Smoky Mountains National Park.
The event is ever-popular, as I mentioned before, and thus they instituted a lottery system to obtain the parking passes for the shuttle period.
During the "event," Elkmont is closed at a certain time at night with the exception of shuttle users and campers in Elkmont Campground.
Therefore, the ONLY two ways to see the synchronous fireflies at Elkmont is by getting your campsite like I did or get the parking passes through the lottery system.
The campground, in my opinion, is the best option. For one, you know way further in advance that you have it. Secondly, it's just easier access as I'll explain later.
Here is the page for the lottery. The lottery typically opens the end of April with winners announced mid-May.
Synchronous Fireflies – What Time Do They Come Out
The fireflies are at their peak around 10:00-11:30 pm.
It doesn't get super dark (you want it to be like pitch black) until around 9:00 pm; however, I would encourage getting to where you want to sit while it is still light out because when it's dark, it is very dark.
Stay until it's later though – it's so worth it!
---
Synchronous Fireflies: What to Take During the Viewing
Blanket (it can still get chilly late at night in the Smokies)
Chair
Drinks + Snacks (don't forget to carry your trash out)
Bug Spray
Entertainment (books, playing cards, etc – you'll want to have something while its still light while you're waiting)
---
Where to View the Synchronous Fireflies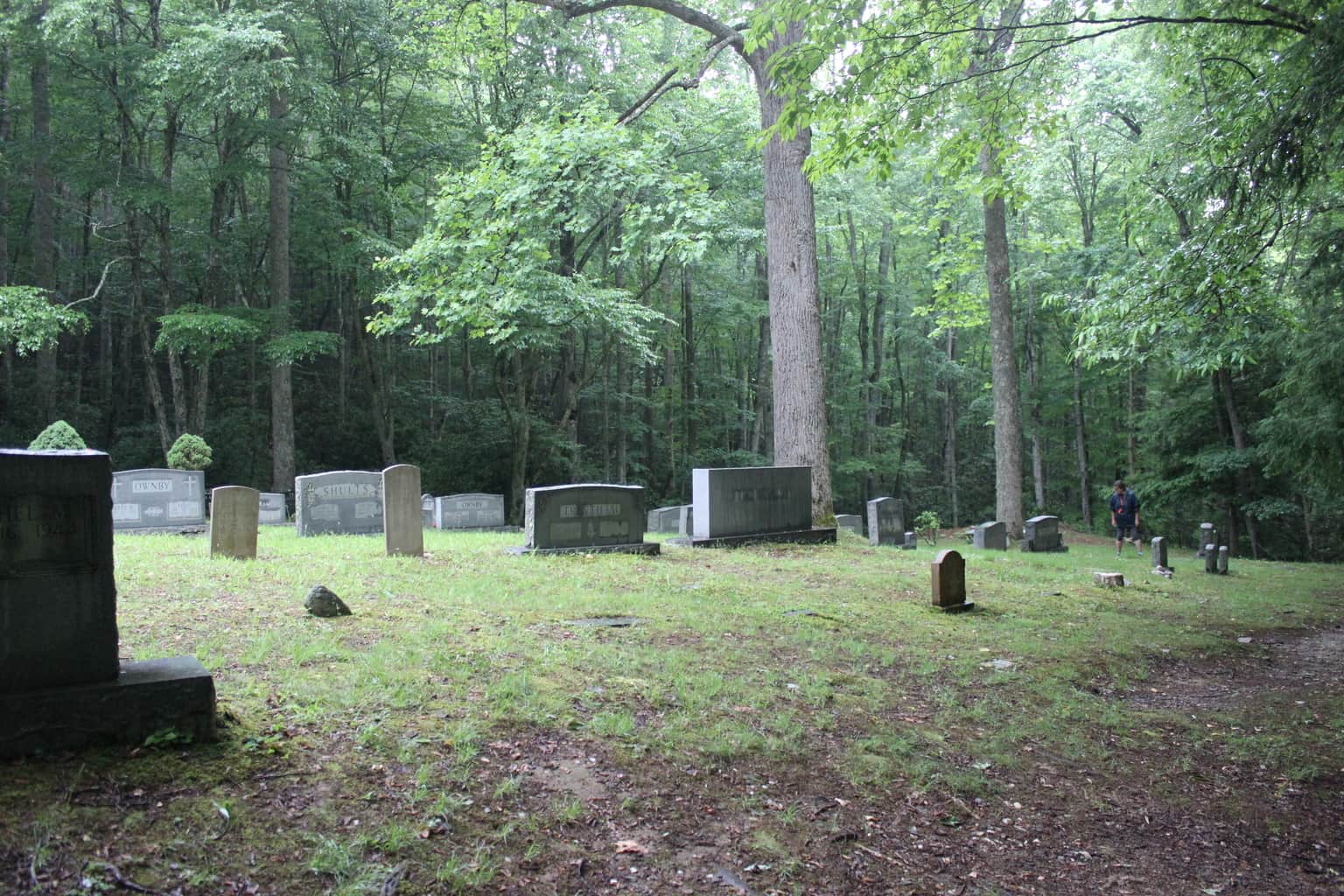 You can go to either one of the two areas to see the synchronous fireflies.
At the end of the campground, where my arrow is pointed, there is an unmarked short pathway.
You will walk down this pathway and there will be rangers set up to give you red cellophane to put over your flashlights and phones.
At this table, you can go to your immediate right and up a hill. This is the Levi Trentham Cemetery. It is not nearly as crowded with people but I would say it was not as heavily saturated with fireflies either but still extremely wonderful!
Your other option is to go left at the table and you can go up Jake's Creek Trail.
This area is busier because you're getting campers and the people who are bused in whereas, I think mainly only campers go to the cemetery. While more crowded, this was definitely more saturated with fireflies.
If you're camping, you're obviously better off staying on the end closest to the trailheads. It will be less of a walk in the evenings but you'll also have more people walking by your tent late into the night too.
I found the campsite area I most would have liked was around K16 – it was beautiful, right next to Little River and relatively close to the trailheads.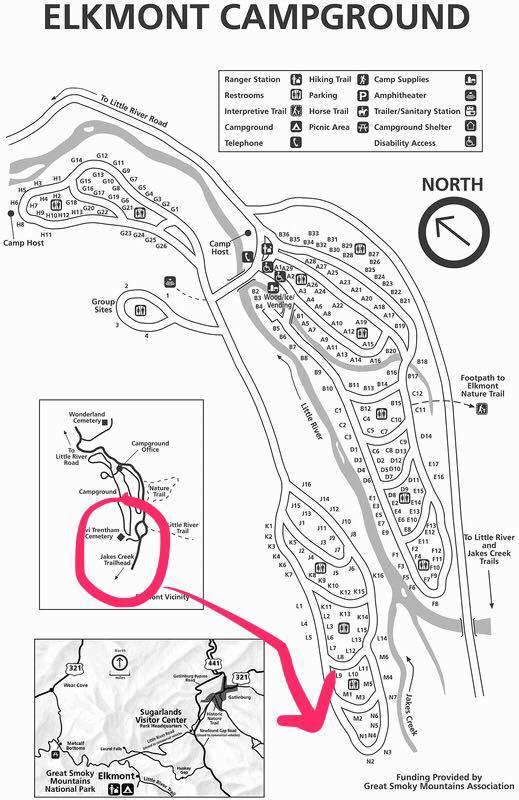 ---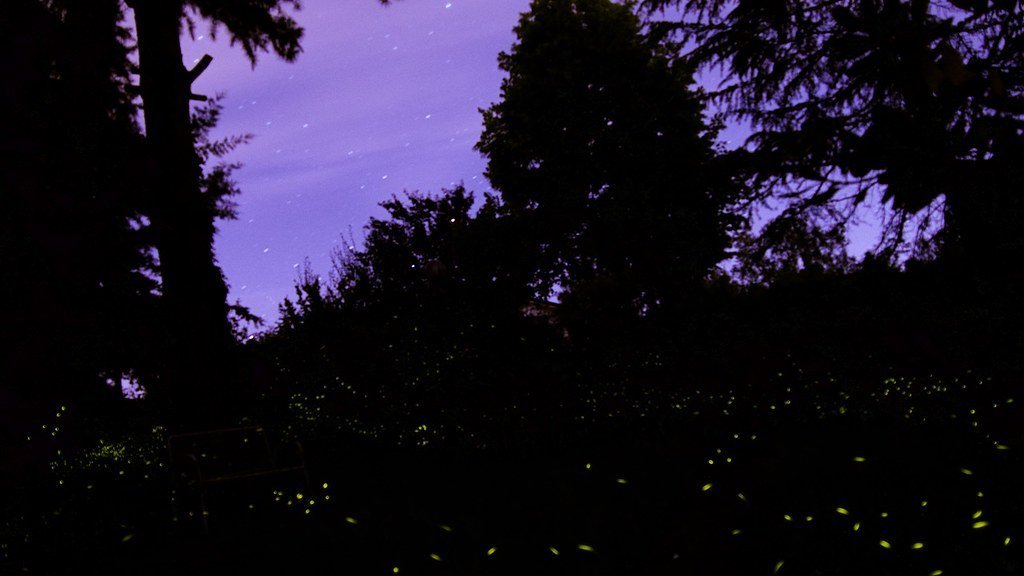 What to Do During the Day
So, the fireflies don't come out until late into the night so what do you do to pass the time during the day?
There are plenty of things to do to stay entertained during the day. Here are some other options too:
---
Where to Stay While Viewing Synchronous Fireflies
Like I mentioned, I would highly recommend staying AT the campground.
If you're not able to get a campsite though or camping isn't your thing, I really enjoyed my stay at the Bearskin Lodge in Gatlinburg.
It's on the south side (closer to Elkmont) and walking distance to everything within Gatlinburg.
What other questions do you have about this amazing event
PLANNING A TRIP?
Find accommodation, read accommodation reviews, and check flight prices.
Book attractions, tickets, or guides in advance.
Research using these guides or read my other Tennessee posts.
See my packing list.
↓↓↓ PIN FOR LATER ↓↓↓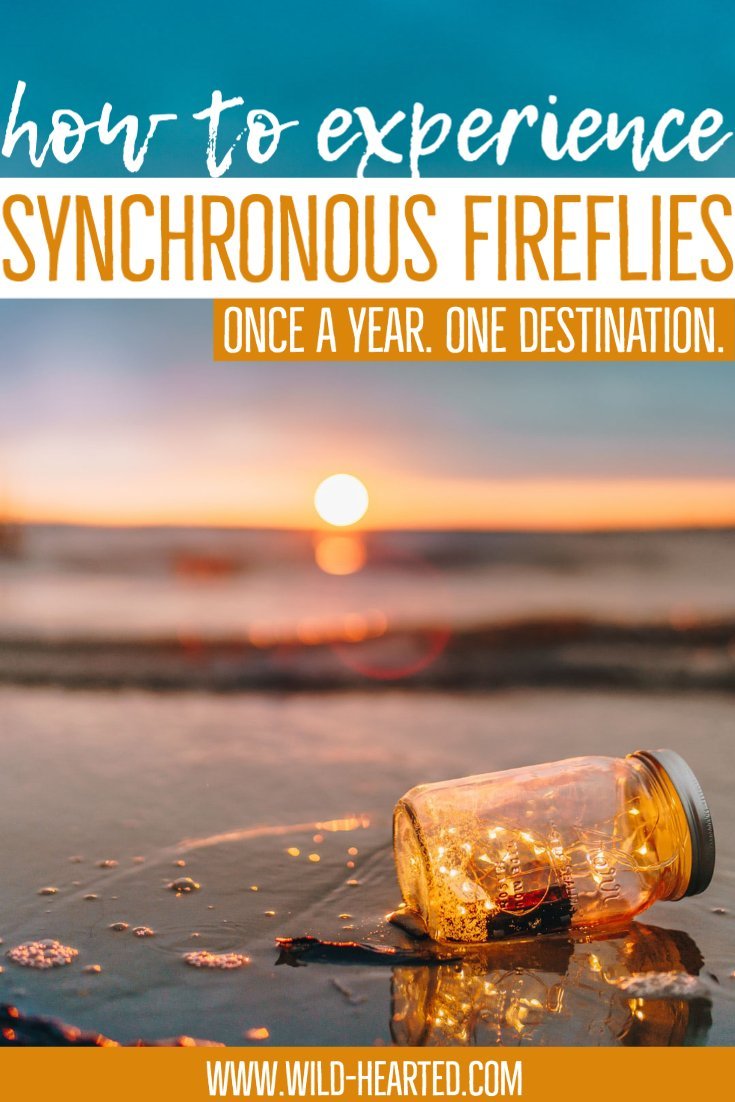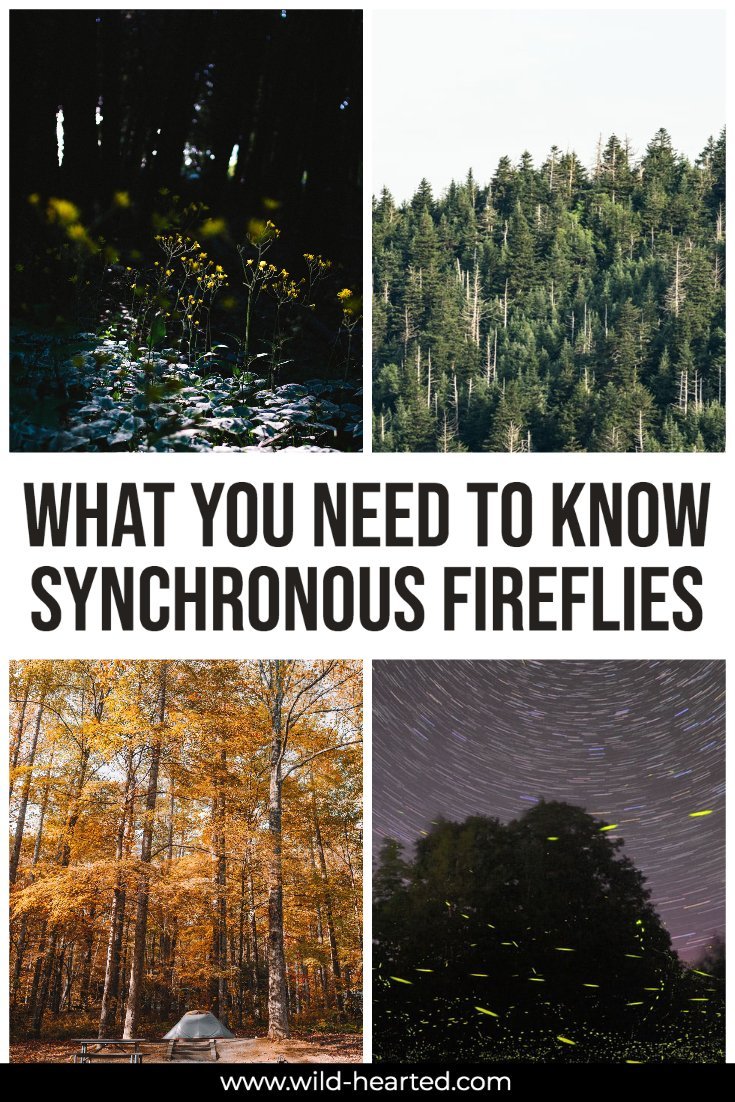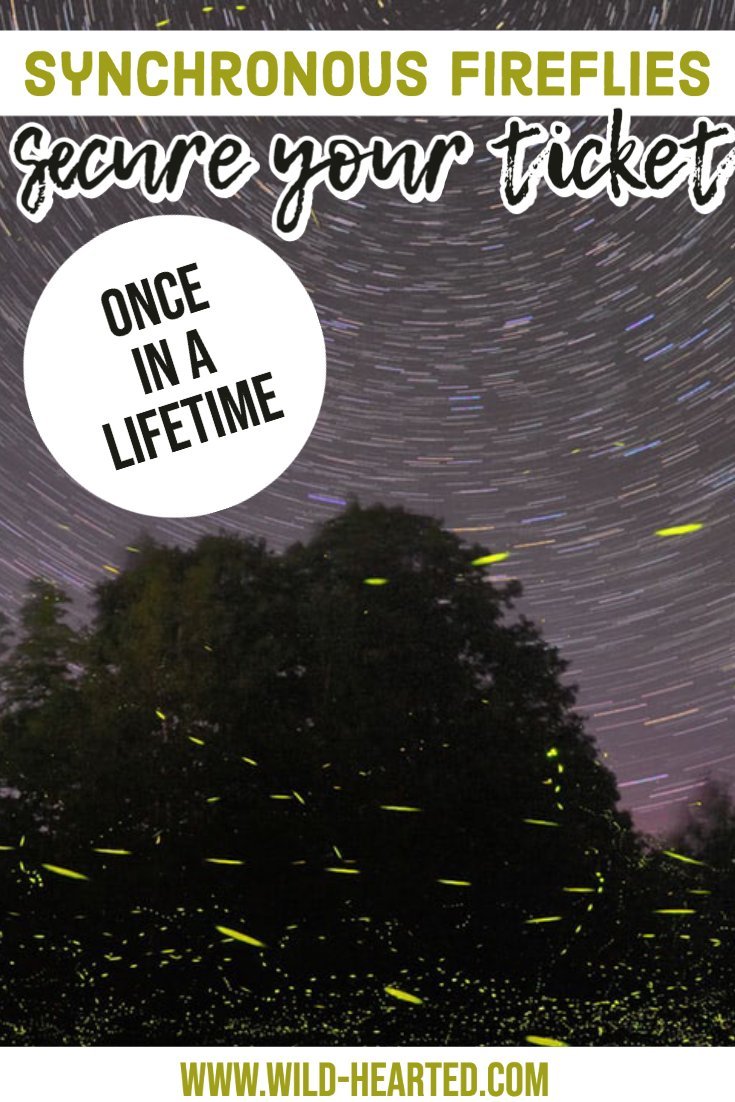 Latest posts by Ashley Hubbard
(see all)