This post may contain affiliate links, meaning if you book or buy something through one of these links, I may earn a small commission (at no extra cost to you!). Please see my disclosure.
You've only got 36 hours in Asheville which is sad because it's such a wonderful place but 36 hours in Asheville is just enough to get you a good grasp on how amazing this little mountain town is so you can plan a return trip soon. I think Asheville is easily one of my favorite places in the country and the Smoky Mountains – Blue Ridge Mountains are one of my favorite places in the entire world. I don't know if it's because I grew up just a few hours away but I always feel like I'm coming home when I return to this smoky and blue heaven on earth.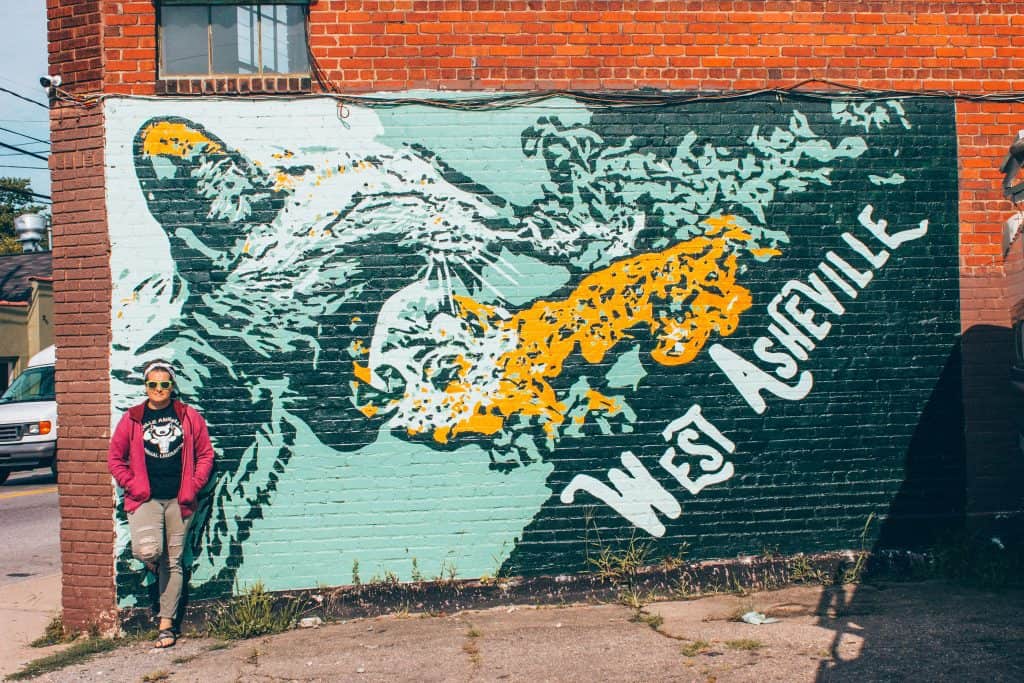 Psst: Looking for more information on Asheville? Check out a few of our other posts!
Last year, I was able to visit Asheville twice – once in March for just three days and again in June for ten days. While I was so excited for a longer trip and would happily have spent so much more time there, Asheville is a fantastic weekend destination and even a day trip so sit back while I show you how to spend the best 36 hours in Asheville.
I'm going to write this based on getting to Asheville in the afternoon but if you arrive in the morning, you can just switch up the itinerary to fit your arrival and departure time. After
eating a whole lotta food
and
hiking as much as possible
and checking out a bunch of other sites, these were my favorite things to do if I was on borrowed time. And, if you're visiting on a budget, there are plenty of free and cheap things to do in Asheville!
---
Visit Biltmore Estate
Should you go to Biltmore in Asheville? I'd suggest visiting at least once. I've been a few times in my life and it really is spectacular. The grounds are beautiful and it's almost a right of passage when visiting Asheville. I'd set aside a few hours for your visit.
Alternative option — if you've already been to Biltmore or it's not your cup of tea, I'd suggest visiting an animal sanctuary or taking a foraging tour.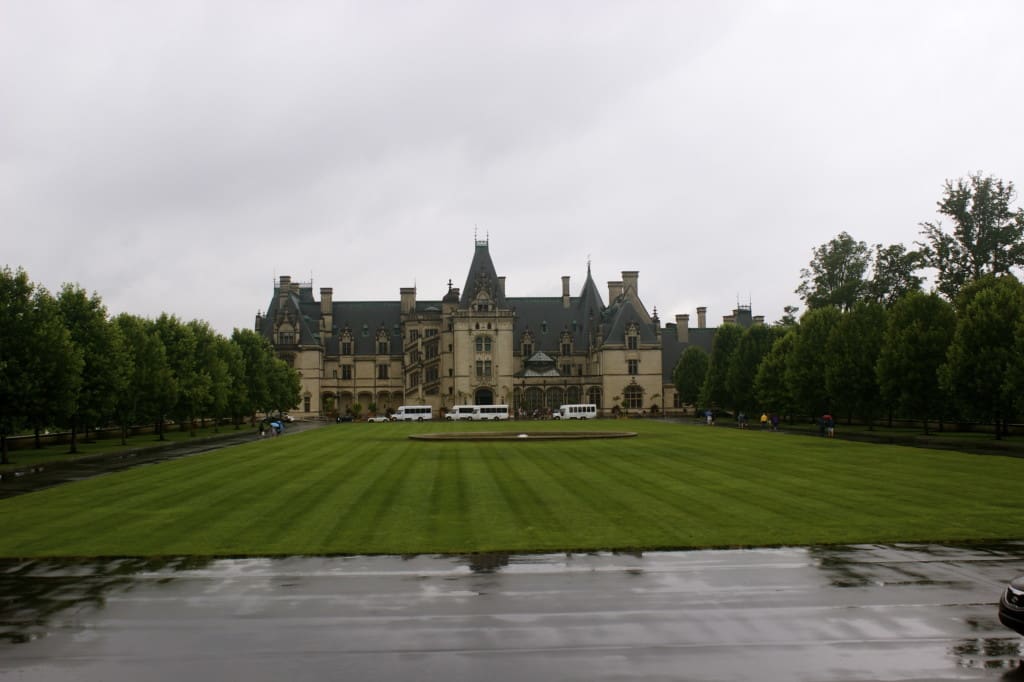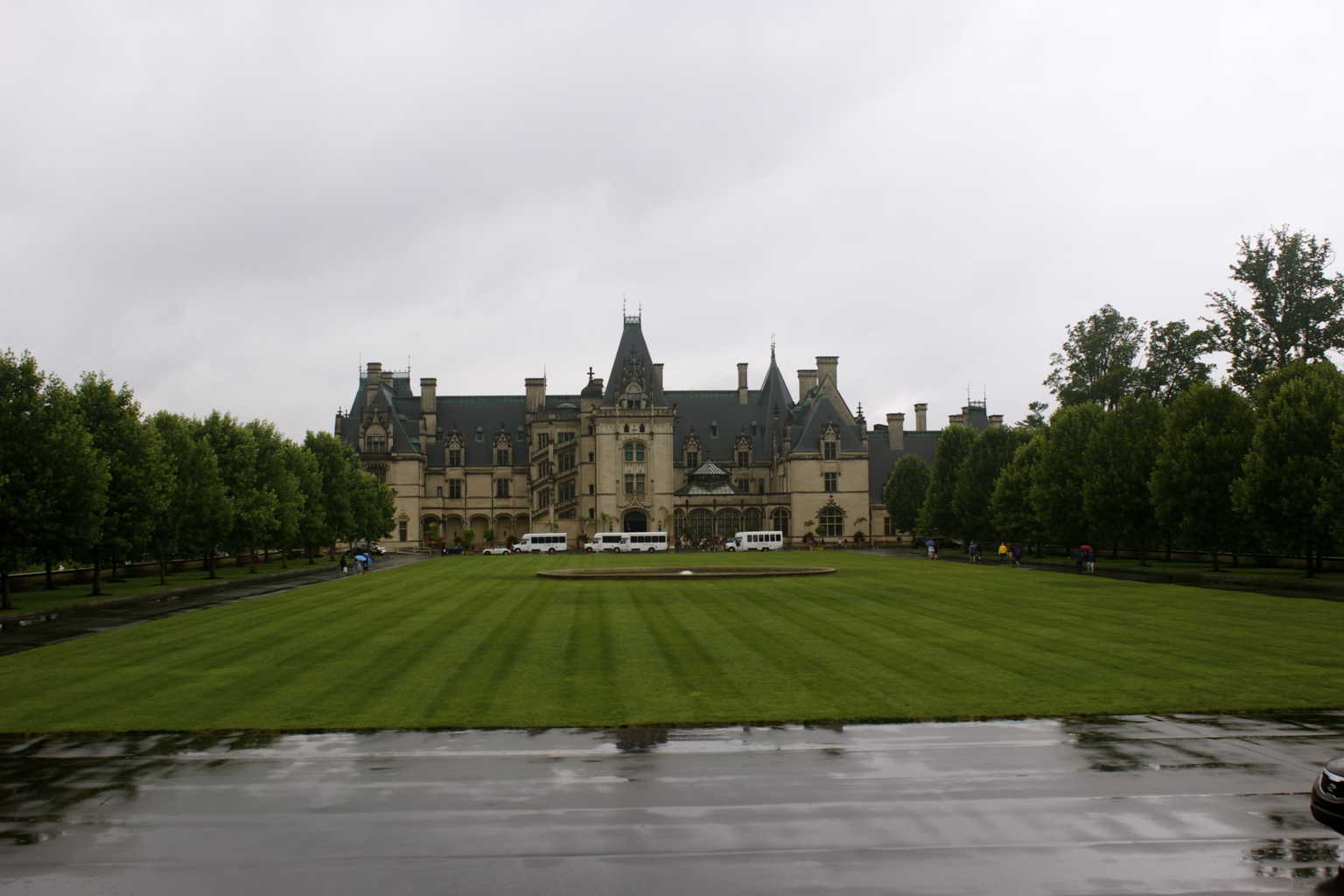 ---
Eat at Plant for Dinner
After visiting Biltmore or an alternate activity, you're going to be pretty hungry! I'd suggest heading to one of my favorite vegan restaurants – Plant. Plant is vegan, mostly organic and local and has plenty of gluten-free options. The location is small and the menu is limited but it so worth it. I recommend ordering the cheese plate and seitan chili con queso.
Tip: make a reservation as space is limited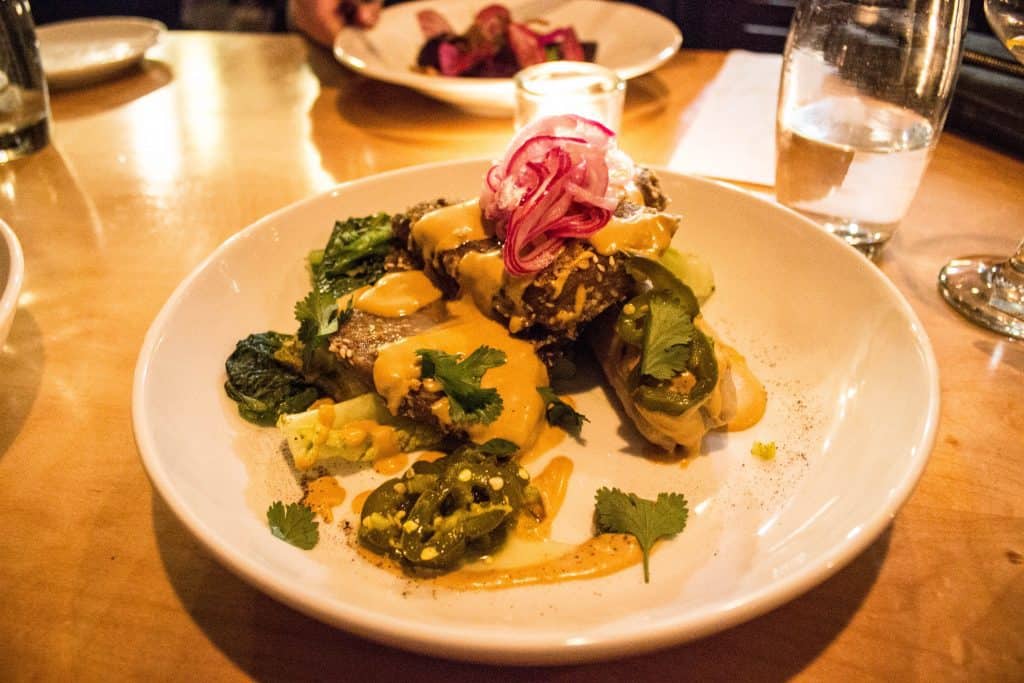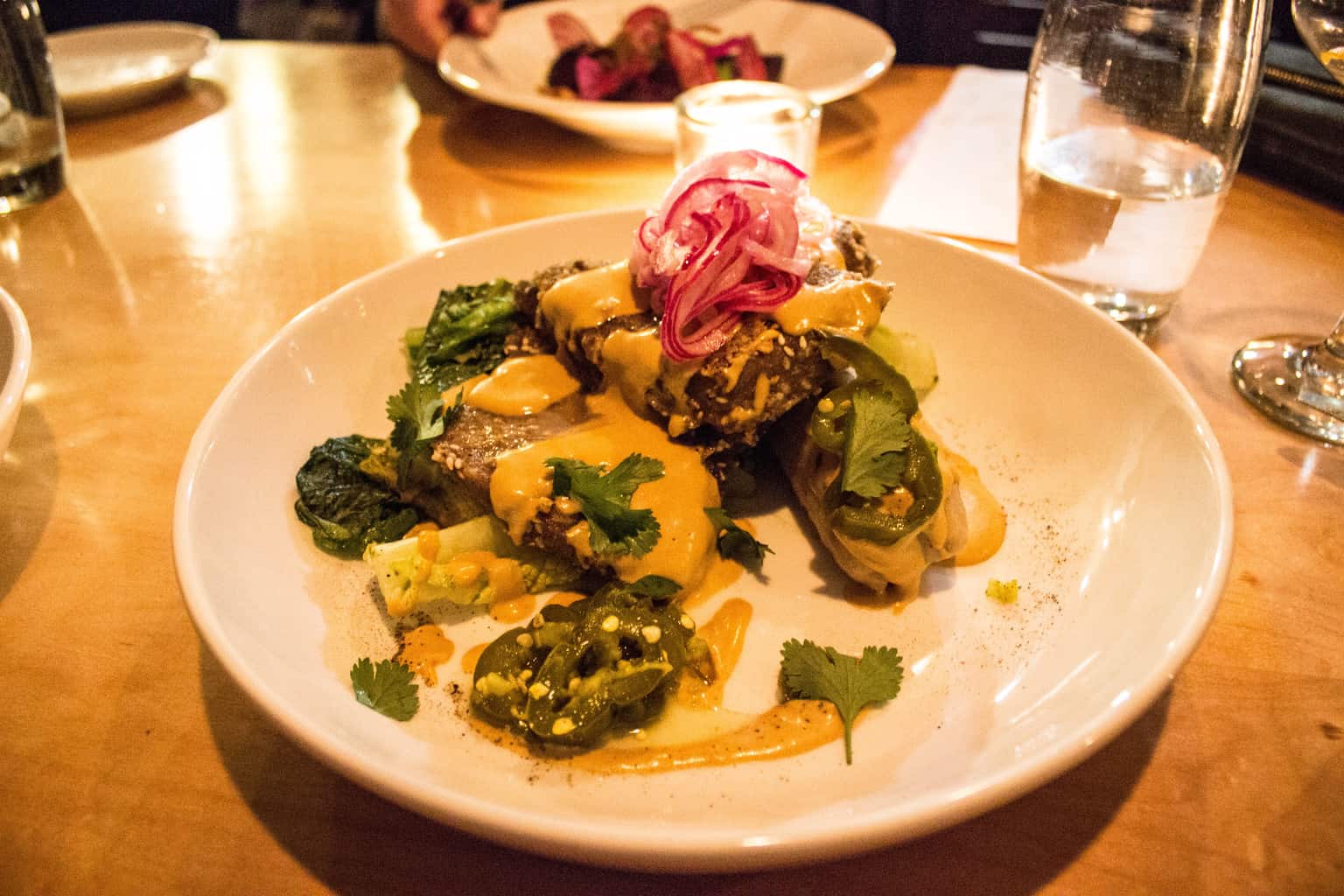 ESSENTIAL INFO
Hours // 5-9 (M-Th); 5-10 (F-S); Closed Sundays
Address // 165 Merrimon Avenue, Asheville
Website // www.plantisfood.com
---
Rest or Night Life
I'm not a big nightlife person but I know I'm a bit more introverted than some so I wanted to include some after dinner activities. If I was heading out after dinner, I'd go to Battery Park Book Exchange + Champagne Bar because what's better than books and alcohol?
Next, I'd head to Well Played Board Game Cafe where you can choose from more than 600 games to play while grabbing a drink, coffee or second dinner. If you've still not had enough, head to Block Off Biltmore for an all vegan, eco-friendly, social justice and solidarity bar.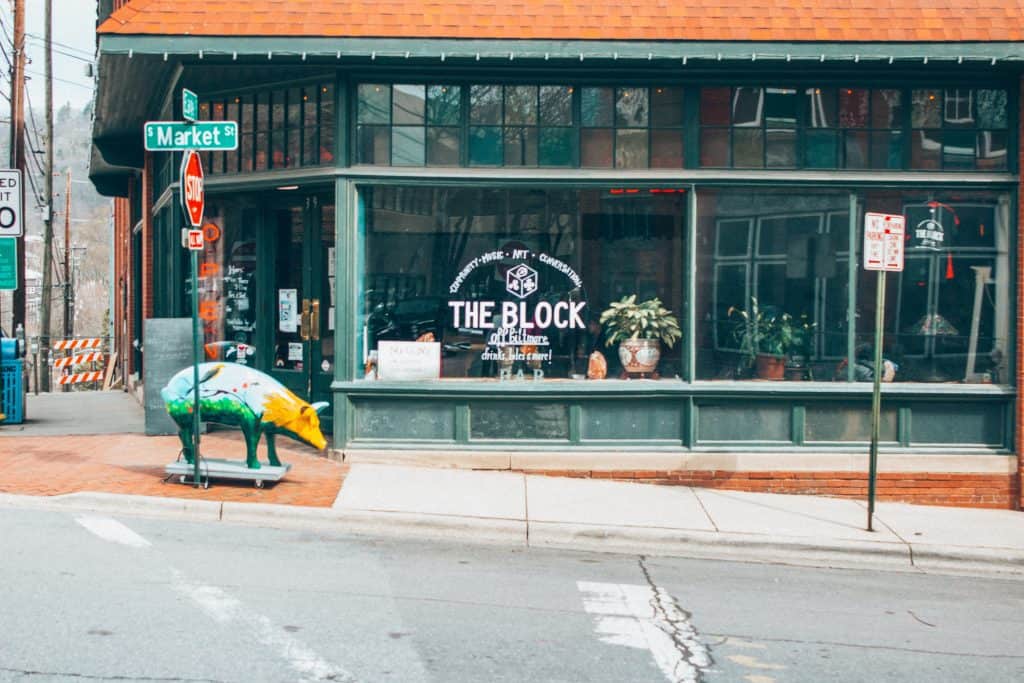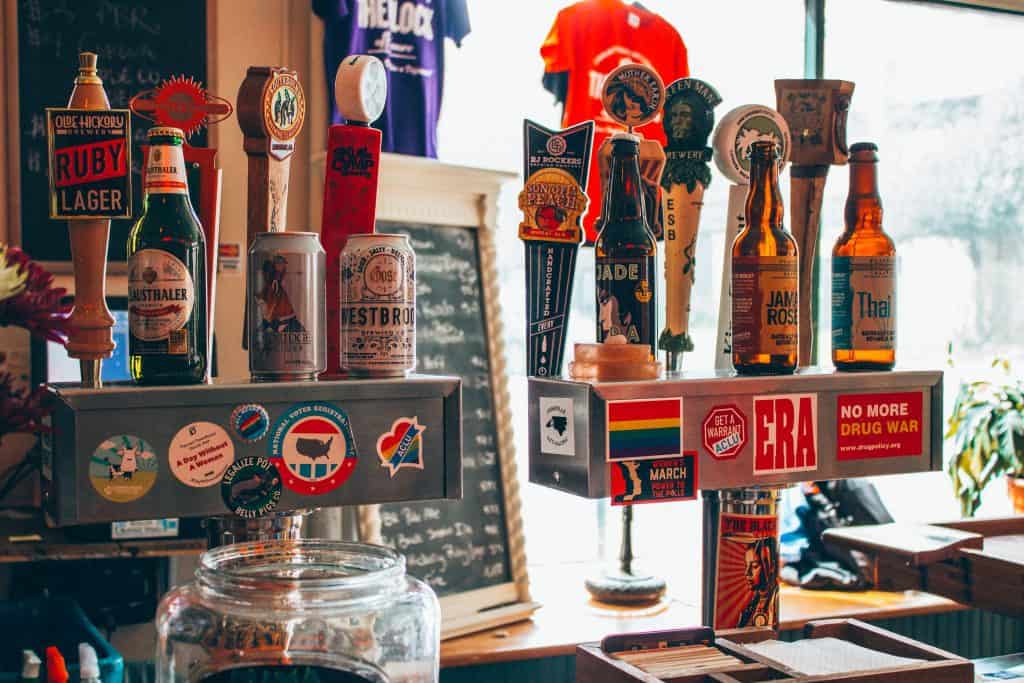 ESSENTIAL INFO
Battery Park Book Exchange
Hours // 11a-9p (S-Th) – 11a-10p (F-S)
Address // 1 Page Ave #101, Asheville
Website // www.batteryparkbookexchange.com
Well Played Board Game Cafe
Hours // 12p-10p (S-Th) – 12p-1a (F-S)
Address // 58 Wall Street, Asheville
Website // www.wellplayedasheville.com
The Block Off Biltmore
Hours // 5p-12a (Tues-Sun)
Address // 39 S Market Street, Asheville
Website // www.theblockoffbiltmore.com
---
Ultra Coffeebar for Breakfast
Before your hike, I highly recommend getting the Viva La Vegan from Ultra Coffeebar. It's a bagel sandwich with a tofu "egg," cream cheese and tempeh. It sounds so simple but it was oh, so good. I've not stopped thinking about this sandwich a year later.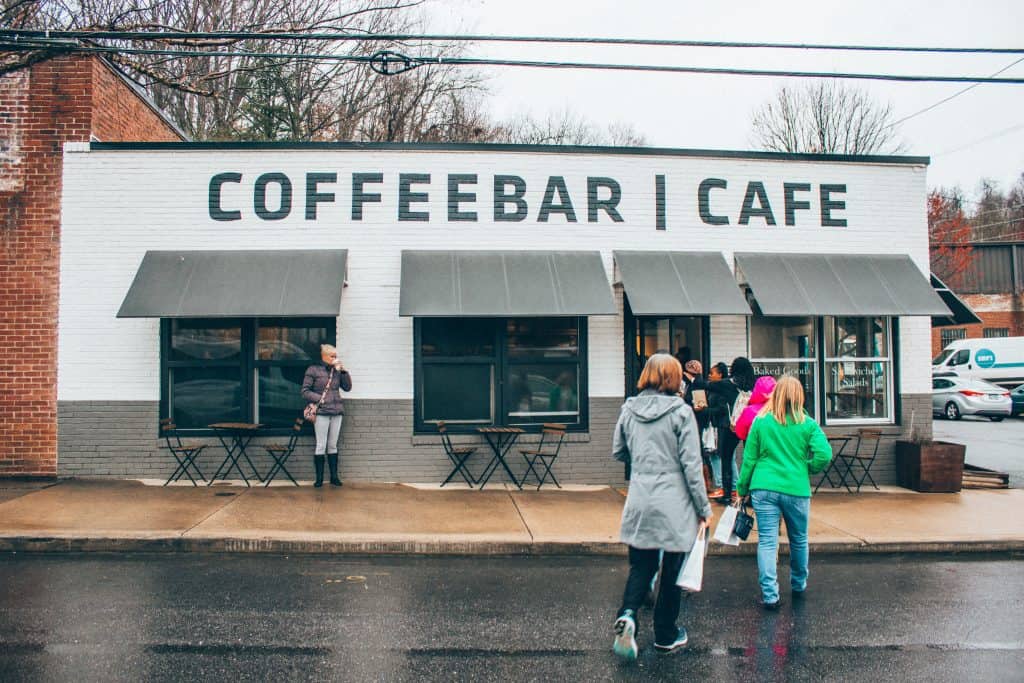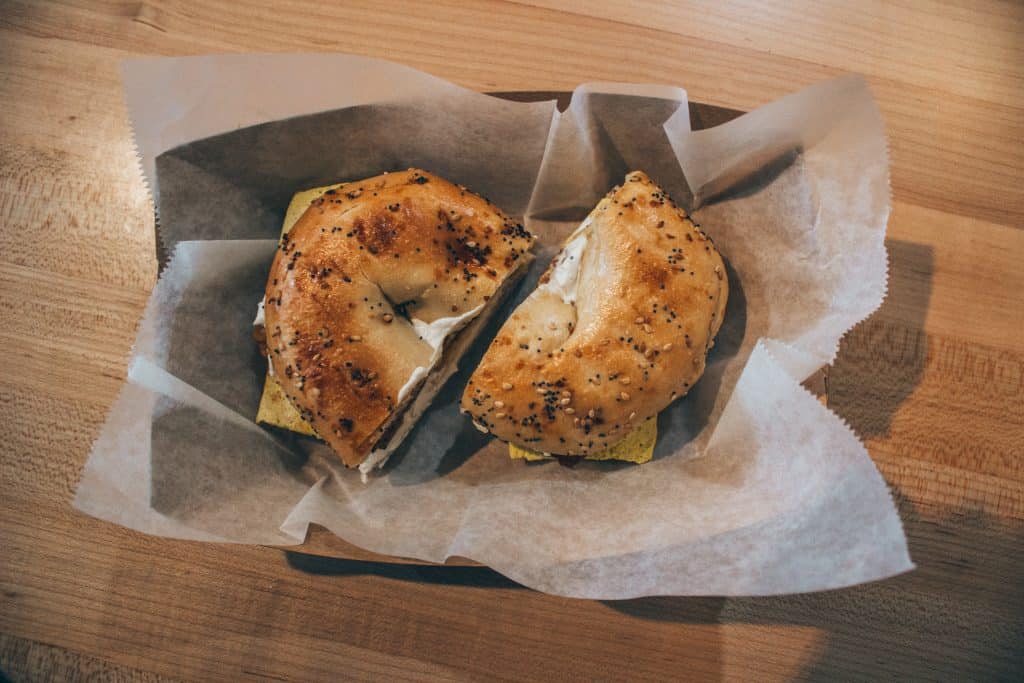 ESSENTIAL INFO
Hours // 7-5 (M-F); 8-5 (S-S)
Address // 242 Clingman Avenue, Asheville
Website // www.ultracoffeebar.com
---
[click_to_tweet tweet="Short on time in @VisitAsheville? Check out this 36 hour itinerary that'll leave you wanting to return! #VisitAsheville #travel #ttot" quote="Share this 36 Hour Asheville Itinerary!"]
Hike at John Rock
One of the best and most rewarding hikes I've done! It was really hard picking just one hike for this itinerary as I love hiking and there is absolutely no shortage of jaw-dropping views in this region. However, I had to choose the one that made me want to chop off my legs while I was doing it but made me feel the most alive afterward.
Alternative option: Not everyone is going to be up for a hike this long, here are all of the hikes that I did while in Asheville.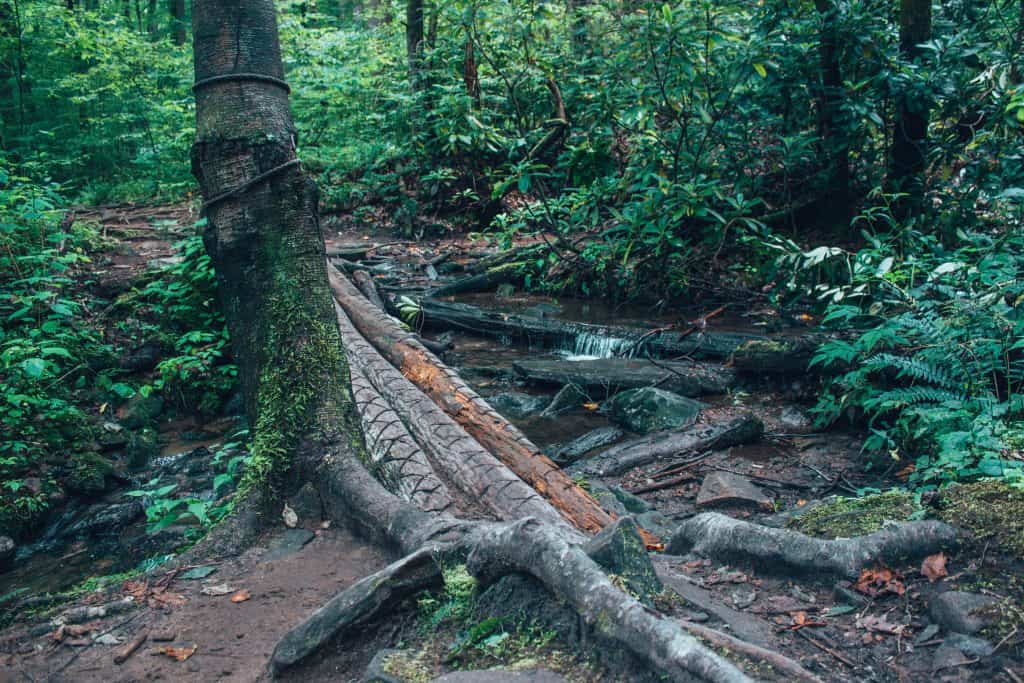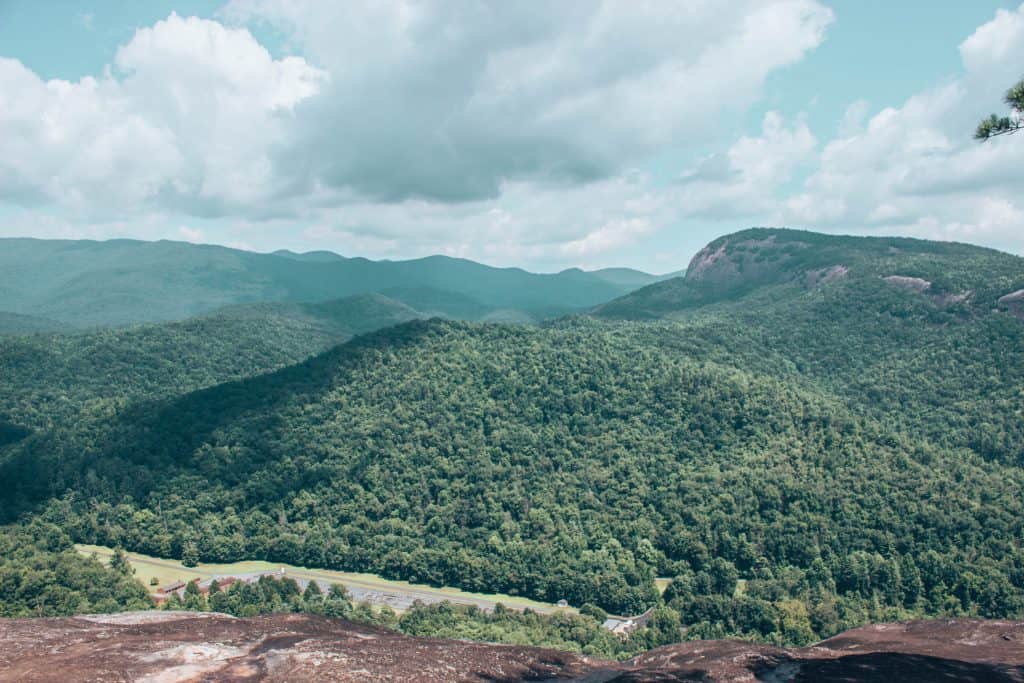 ESSENTIAL INFO
Distance | 7-mile loop
Difficulty | moderate to difficult
Dog-Friendly | yes, leashed
Address | National Forest Rd, Brevard, NC
---
Garlik for Lunch
You're definitely going to be hungry after this hike. Luckily, there's a fantastic all-vegan restaurant on the way back into Asheville. This is one of the newest spots and one of my favorites. The menu is rather large but I recommend the taco pizza, the buffalo tempeh, and the chick'n pilly sandwich!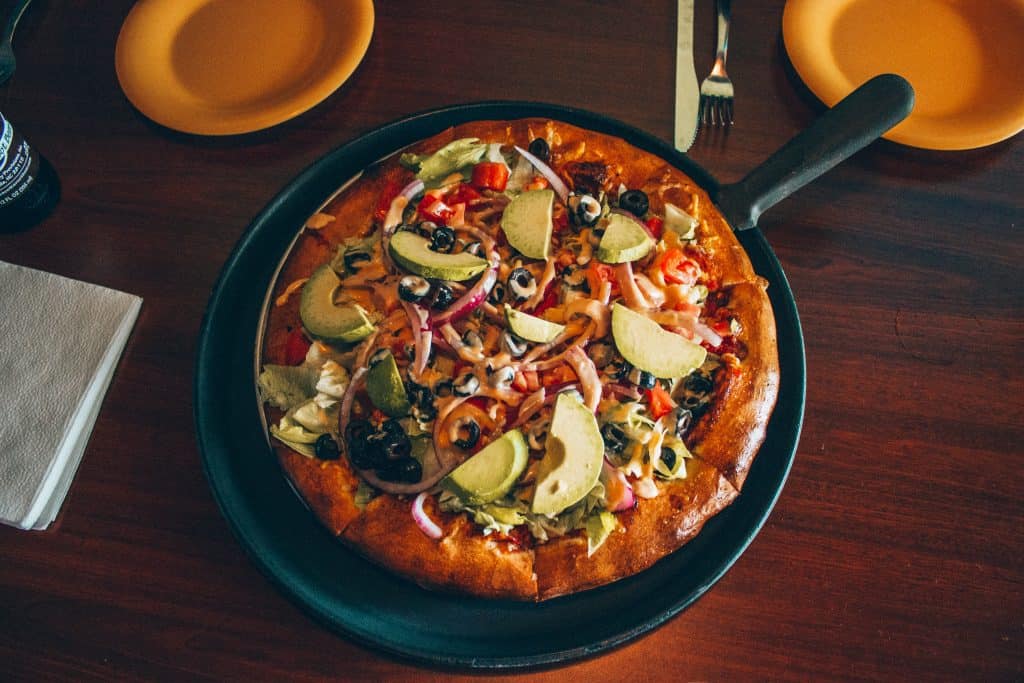 ESSENTIAL INFO
Hours // 11-8 (T-Th); 11-9 (F-S)
Address // 3754 Brevard Road, Horse Shoe
Website // www.garlikvegan.com
---
Walk around Downtown
Downtown Asheville is full of small, local bookshops, eclectic stores, amazing food establishments and a little something for everyone. As a first or short visit, I recommend just taking a few hours to walk the streets downtown checking out all of the small shops. Asheville is very diverse and inclusive and they focus on shopping small (local).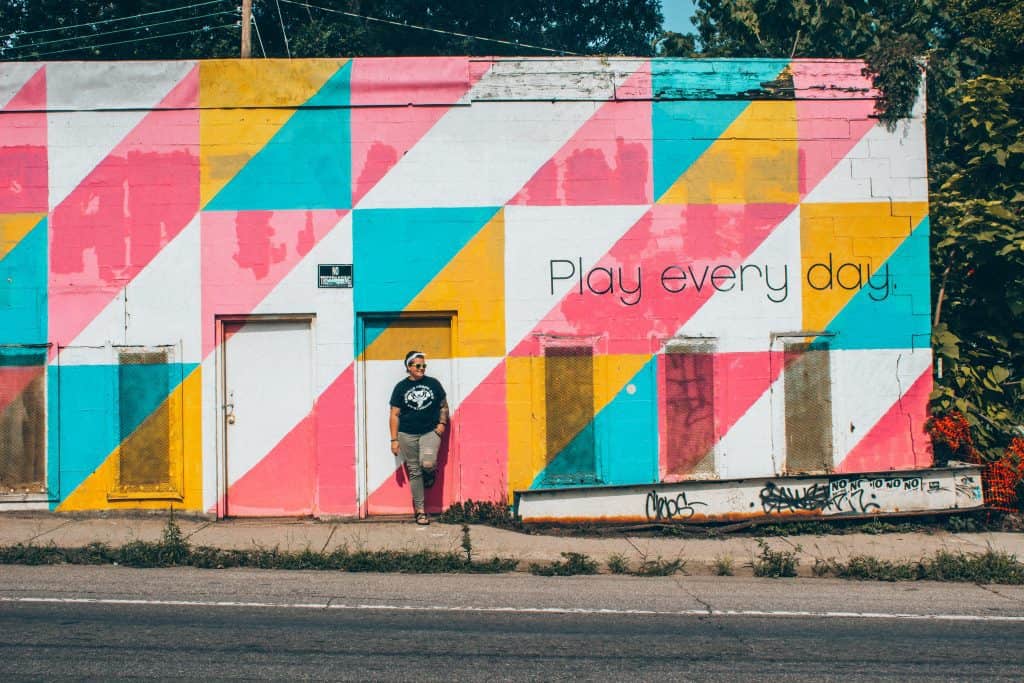 Rosetta's Kitchen for Dinner
The perfect spot to grab dinner after walking around downtown Asheville – Rosetta's Kitchen! Rosetta's Kitchen is an all-vegetarian restaurant (mostly vegan) and kombucha bar. They focus on local and seasonal food and foster a close relationship with musicians, artists, and community groups. They also offer meals on a sliding scale so everyone can eat no matter their financial status!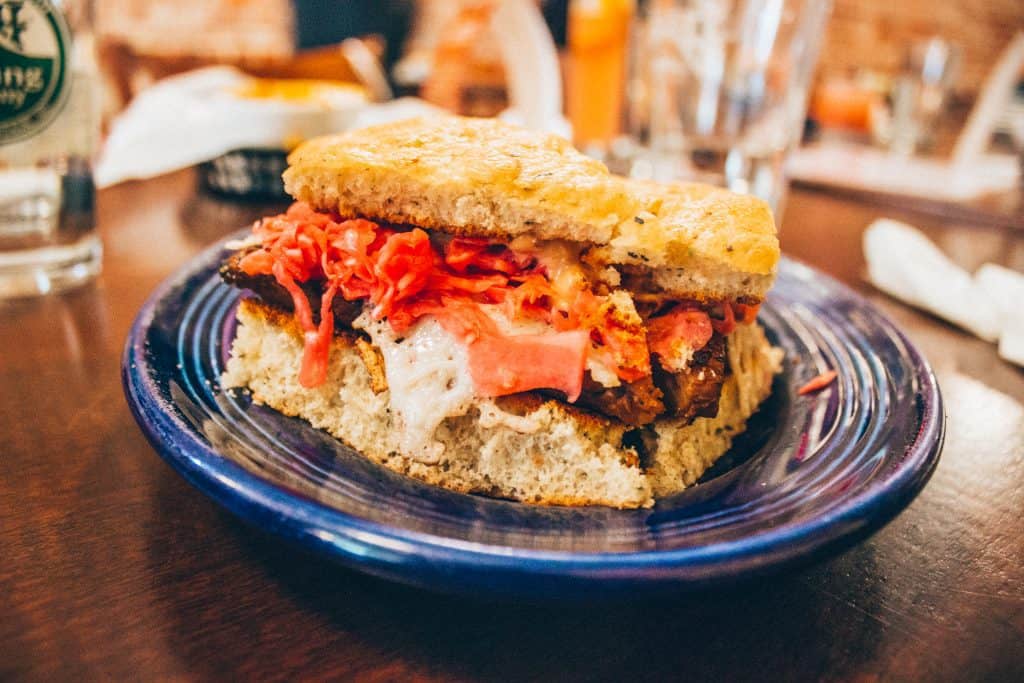 ESSENTIAL INFO
Hours // 11-11 (M-S); Closed Sundays
Address // 116 N Lexington Avenue, Asheville
Website // www.rosettaskitchen.com
Psst: Looking for more itinerary guides? Check out a few of our other posts!
---
What to Pack for Asheville
Pacsafe Cross Body Purse (I love my Pacsafe products and would highly recommend using them when traveling)
Comfortable Shoes (my feet tend to hurt pretty easily and these are the best shoes I've had in a while for walking a lot)
Have you ever been to Asheville?? Tell me about it in the comments below ↓↓↓
Looking for accommodation in Asheville? Check out reviews here and book here.
Want to know where I stayed? The Hotel Indigo
Want to know where to eat in Asheville? Here's a vegan guide!
What else have I written? You can find more Asheville posts here.
Like this post? Have Questions?Hit me up on Facebook | Twitter | Instagram | Pinterest | Email
↓↓↓ PIN FOR LATER ↓↓↓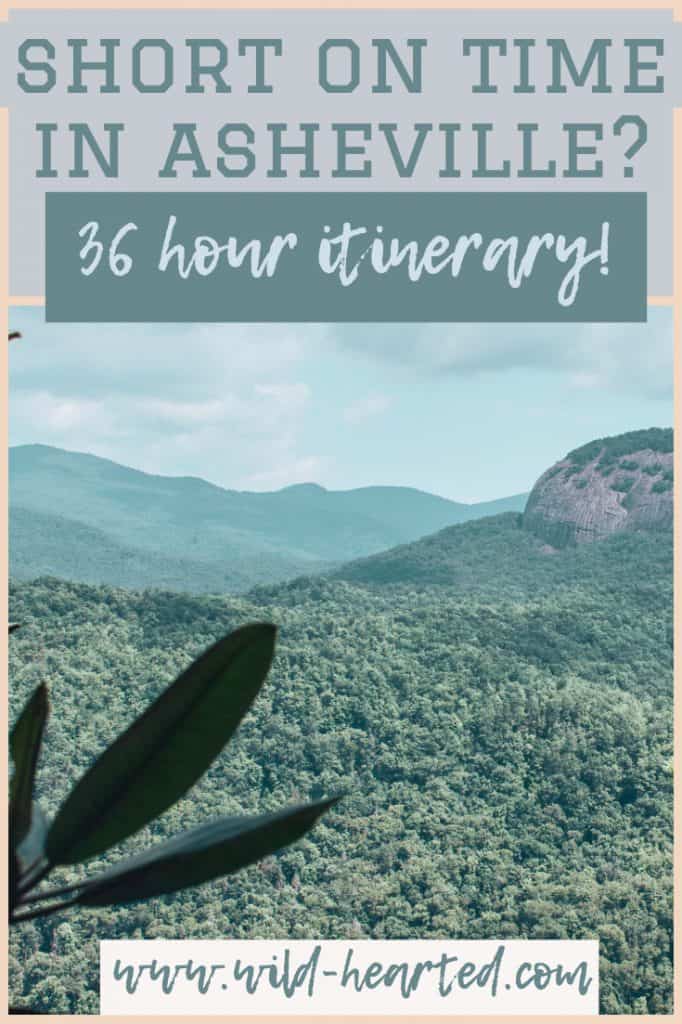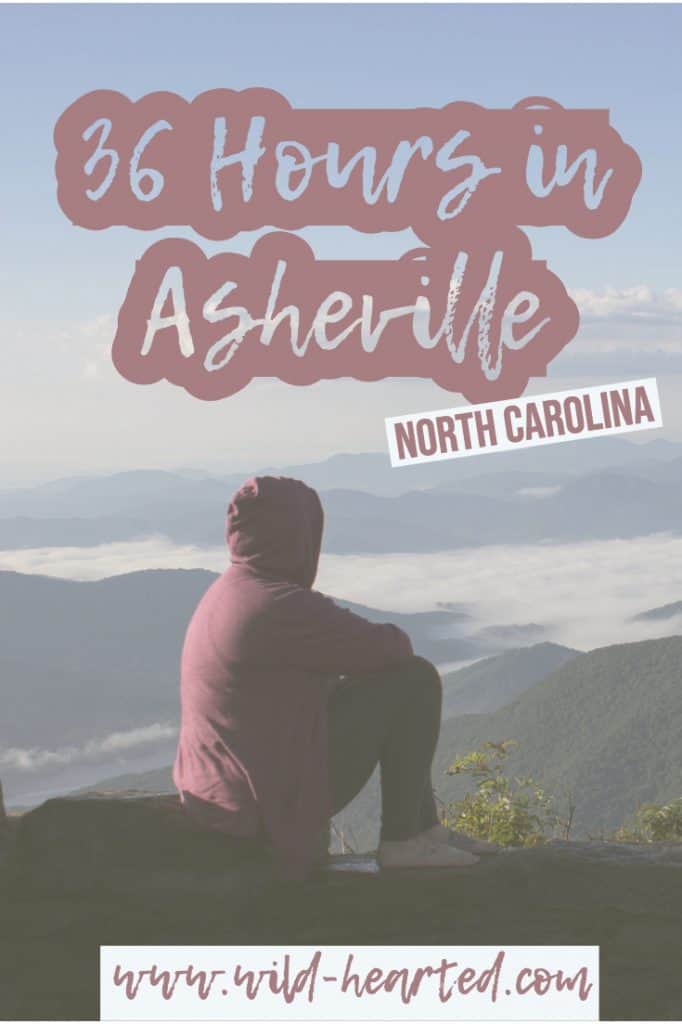 Latest posts by Ashley Hubbard
(see all)