This post may contain affiliate links, meaning if you book or buy something through one of these links, I may earn a small commission (at no extra cost to you!). Please see my disclosure.
The Ultimate Guide to Visiting Dollywood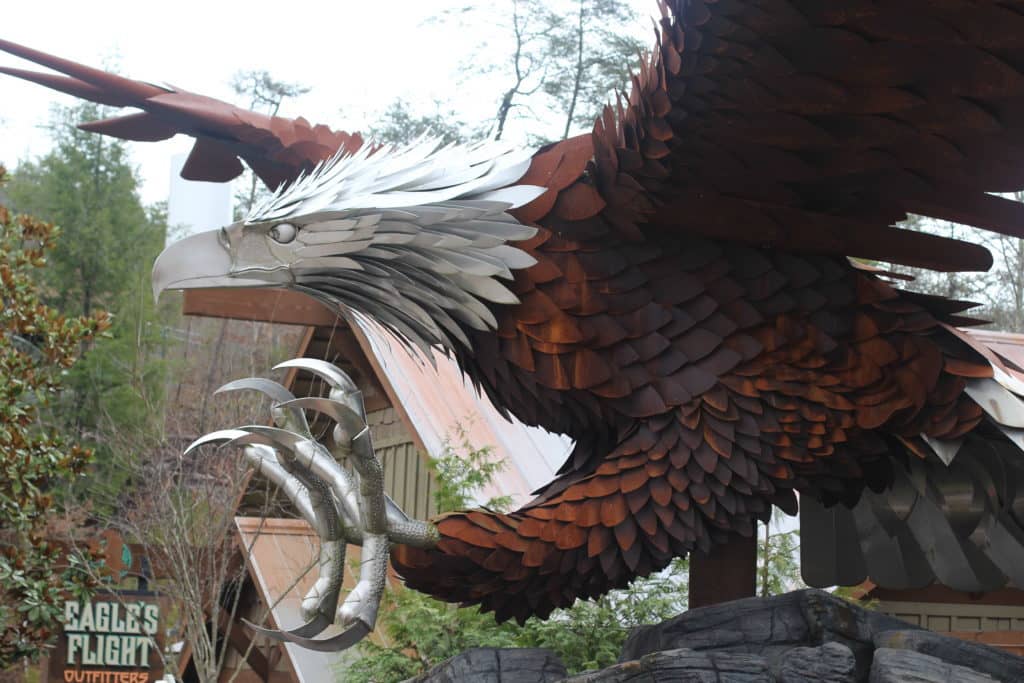 Dollywood is one of the most popular theme parks in the Southeastern United States.  With a Smoky Mountain theme, you never find yourself missing out on thrill rides, entertainment, food or festivals – and maybe even Dolly, herself?  Nestled in the Great Smoky Mountains, Dollywood is located right off the main road in Pigeon Forge making it a fantastic addition to your Pigeon Forge, Gatlinburg, Great Smoky Mountains National Park or Knoxville itinerary.  It even makes for a simple Nashville day trip.  After several trips to Dollywood, I've put together this Ultimate Guide to Visiting Dollywood.
Rides + Attractions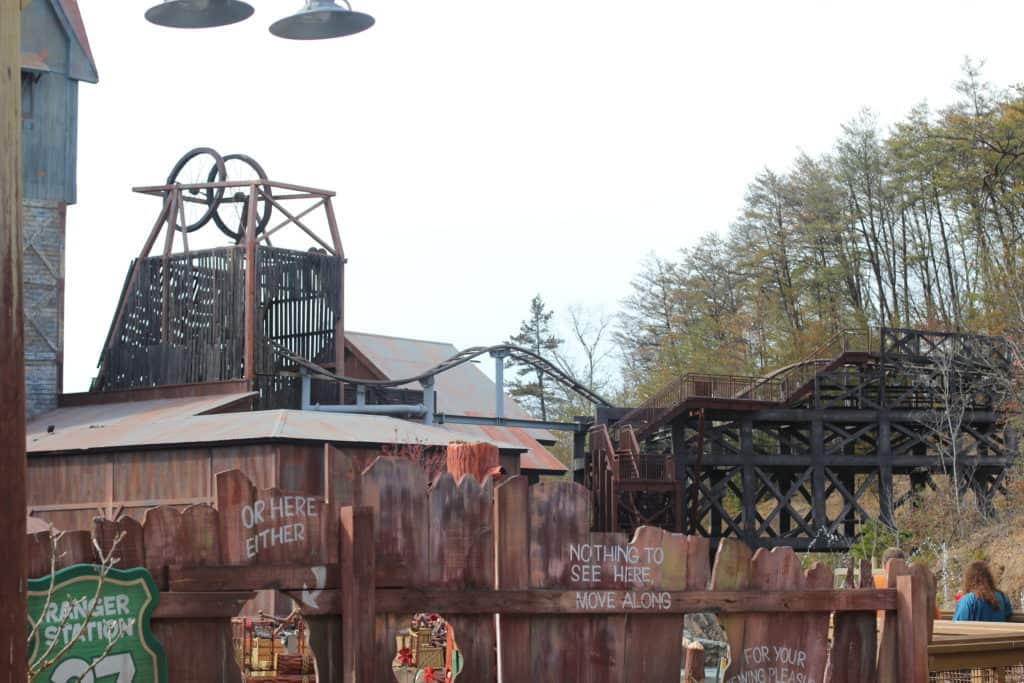 There are countless rides and attractions at Dollywood, all fitting into the Smoky Mountain theme quite well.  There is everything from a Dolly Museum to water rides and a chapel to extreme thrill rides.  With over 40 rides it can be hard to choose but some of my favorites include the Wild Eagle, Tennessee Tornado and Thunderhead.  I'm definitely a rollercoaster type of girl.  There are also over 15 shows to sit back and check out when you need a break from the rides.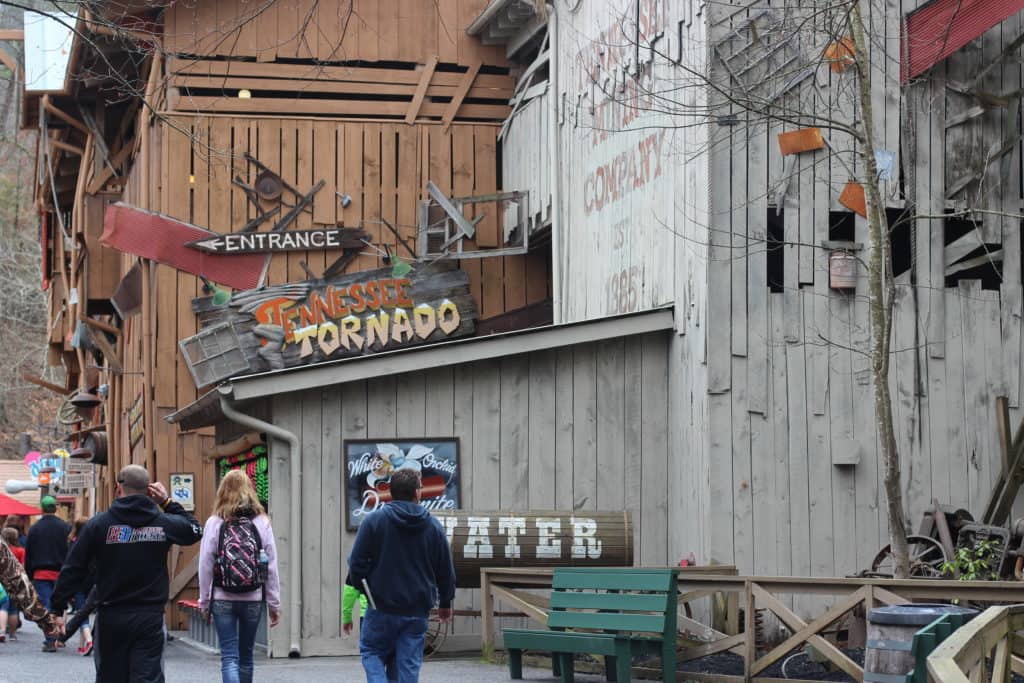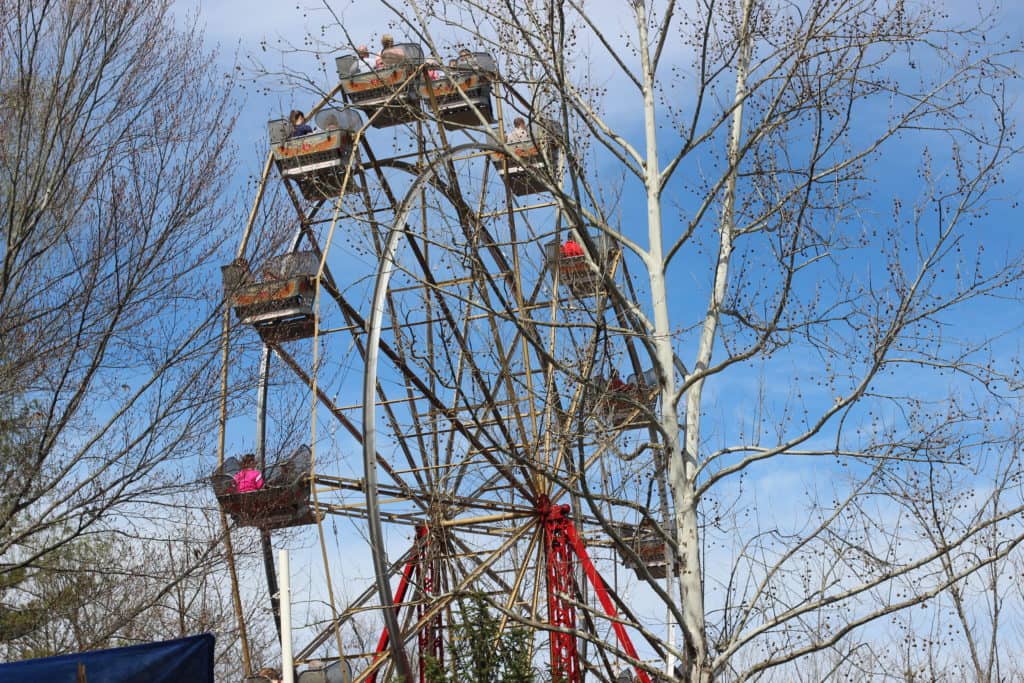 My favorites are the Tennessee Tornado and Wild Eagle!
Shops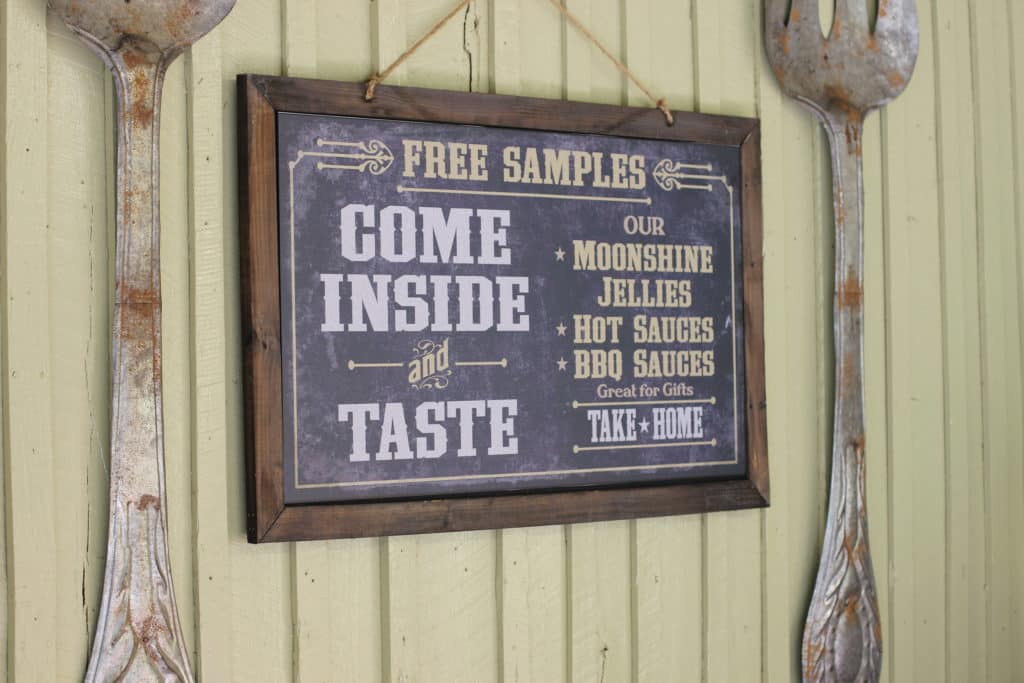 Dollywood is definitely not lacking in unique shops.  You can find just about everything – jam, hot sauce, cowboy hats, custom woodworking, metal works and much more.  You can spend hours just checking out all the stores all over the park.  When you exit the park, you go through the mother store of them all and you can find just about anything Dolly your heart desires here.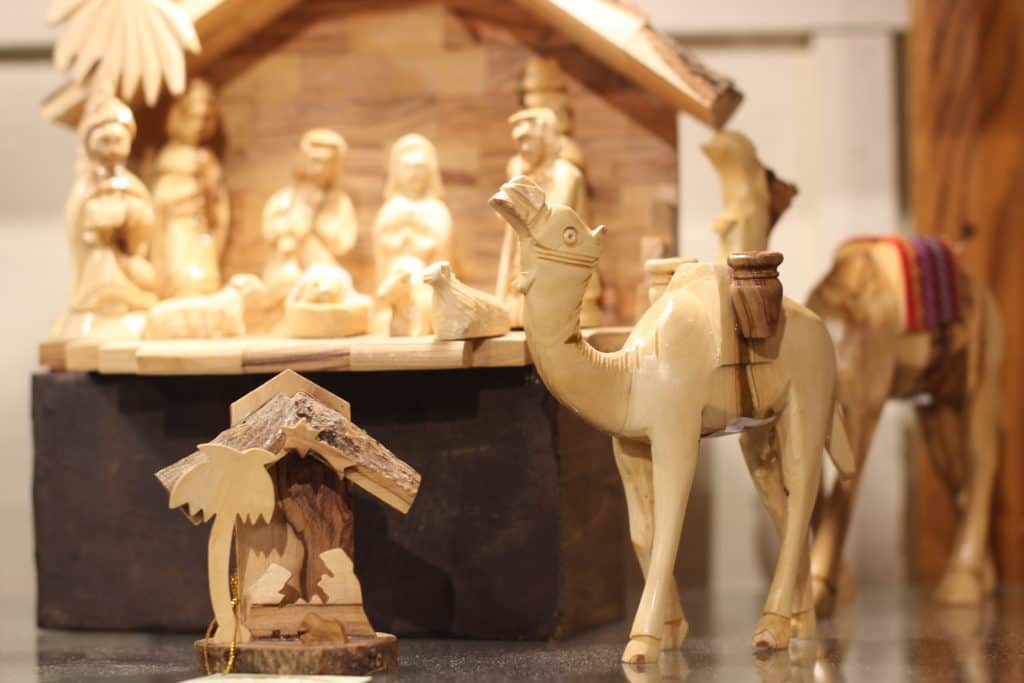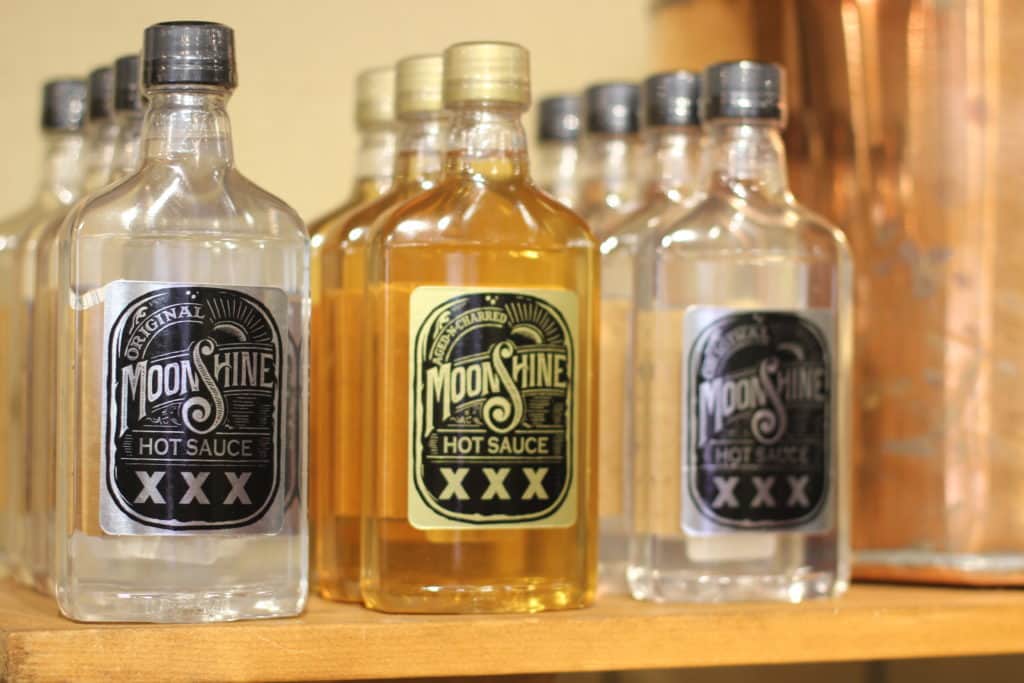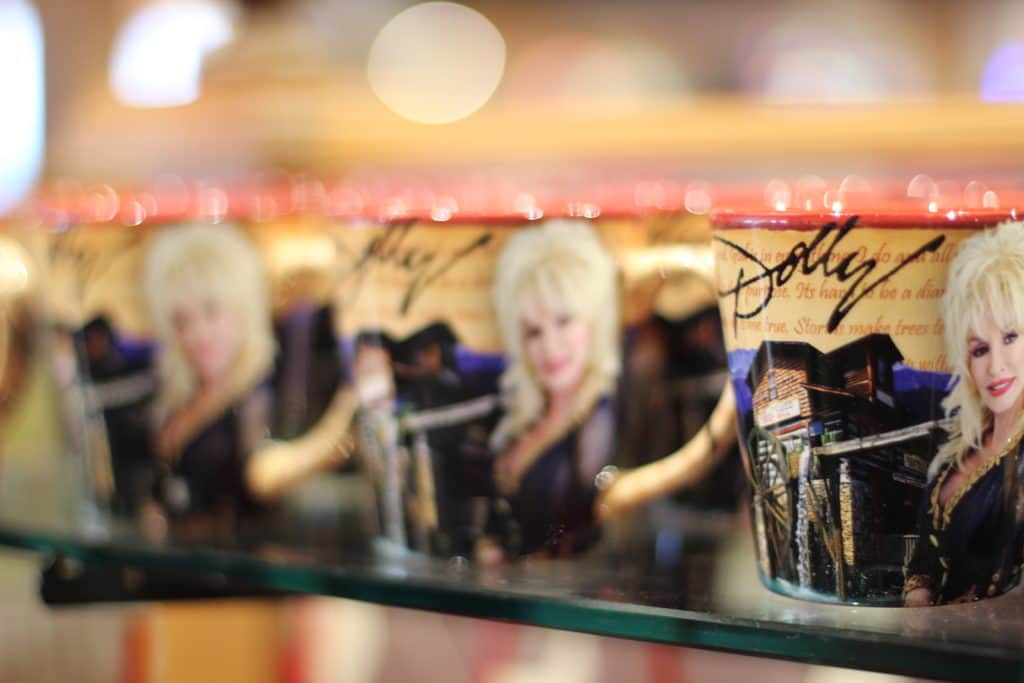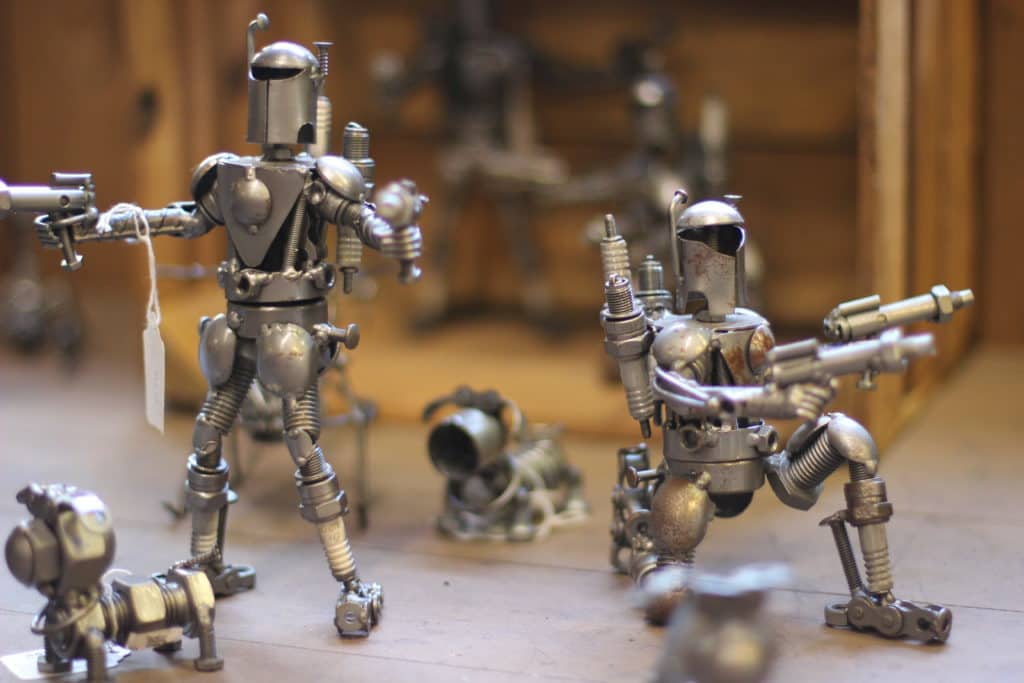 Vegan Food Options
I've only been to Dollywood once since becoming vegan but I did my best to thoroughly research all the options.  Everyone was extremely kind when I asked questions and were happy to help if they were able to.  It's the South though and this place is catering to very Southern cooking so do not expect a lot of options, at all.
The best food option I found was at Miss Lillian's Bar-B-Q Corner.  They have roasted corn and fresh cut potatoes.  They were able to cook them in oil for me instead of butter and it was fantastic!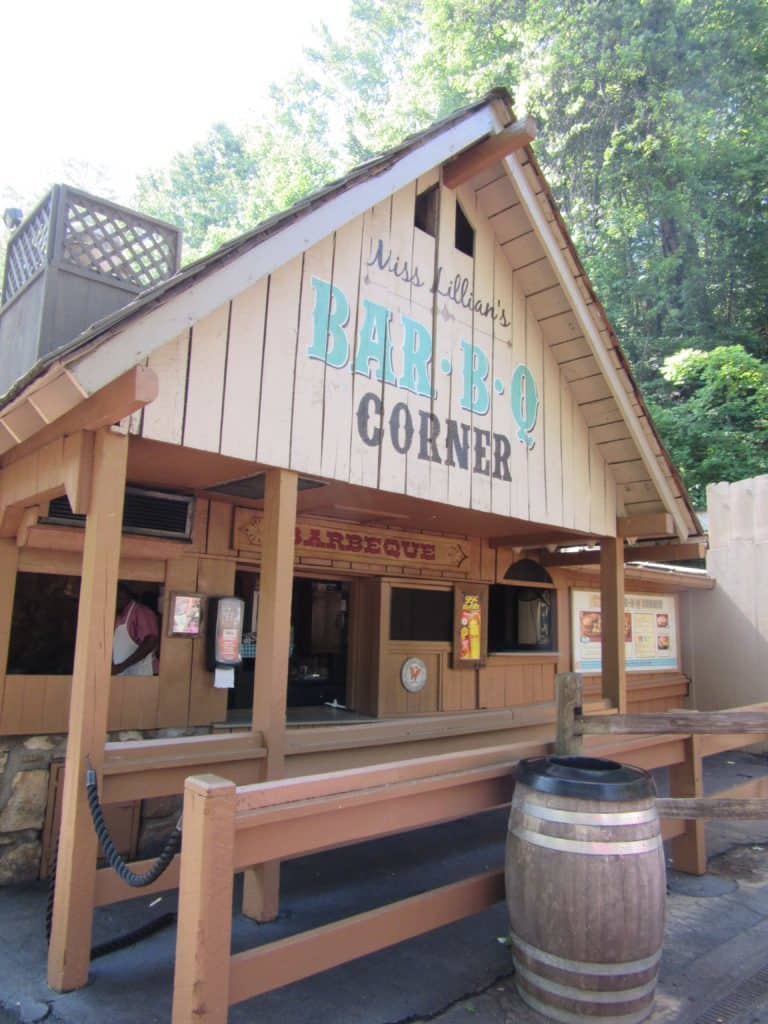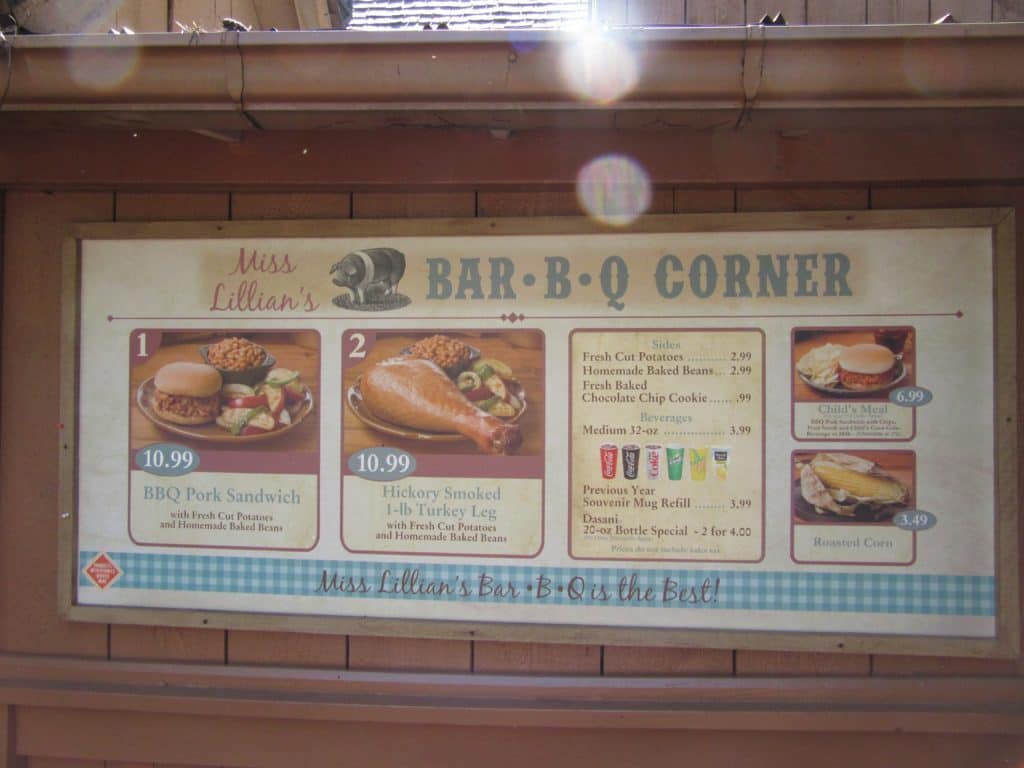 Most options involved salad bars like Aunt Granny's.  If I remember correctly, the cabbage and turnip greens are good to go here as well.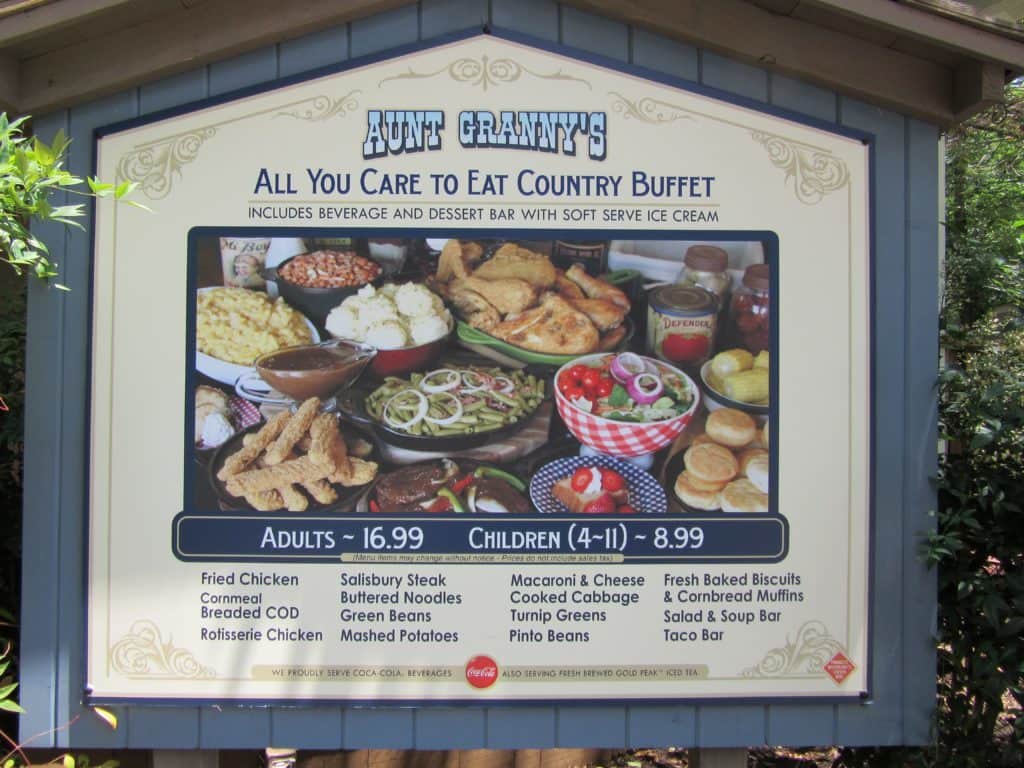 For a sugar fix because there are not many, if any, options at the candy stores in the park.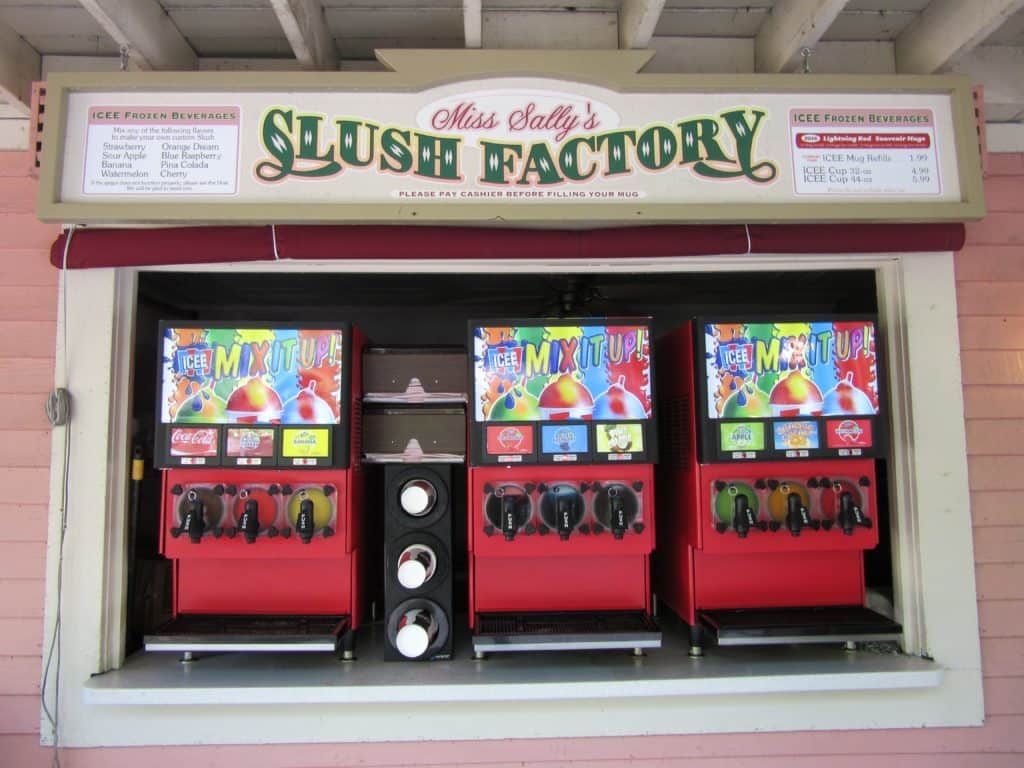 Parking
Parking for all standard length vehicles is $12; oversize length vehicles such as RVs and trailers are $18. Trams provide transportation to the Front Gate.  You can also take the trolley from Patriot Park in Pigeon Forge to Dollywood.
Best Time of Year to Visit
Dollywood is open from mid-March until New Year's Day.  For crowd size reasons, I would suggest the spring (not spring break though).  For weather and scenery, I would suggest the fall.  For holidays, I would suggest Christmas time.  I would choose the dead of summer as a last resort – heat and crowd size is enough reason for me.
Lockers
Several of the rollercoasters require that you put your stuff in lockers.   You do not have to pay at each individual locker.  You pay one time and then it's floating for the whole day so you enter in your code to use a new locker in a different location.
Doggywood
If you're traveling with your best friend and don't want to leave them alone in the hotel room or are camping, Dollywood has a doggy version called Doggywood – because the Universe loves you.   Make sure to reserve ahead of time and pay attention to the guidelines : can drop off 30 min before park opening and must pick up within 15 min of park closing!  Doggywood offers a couple different options : kennel runs and cottages.  For more information on Doggywood, click here.
Tickets
You can buy your tickets ahead of time online or you can buy them on-site in Pigeon Forge.  If you plan on going to Dollywood more than two times in one season, I'd highly suggest getting a season pass instead.  It pays for itself within two visits.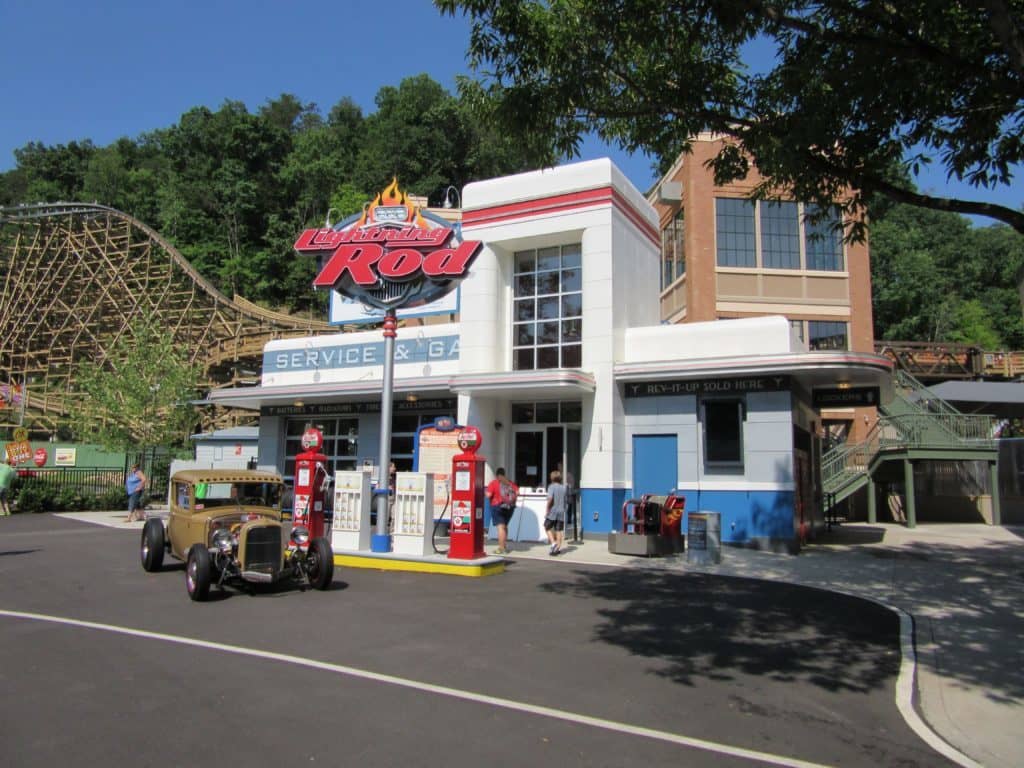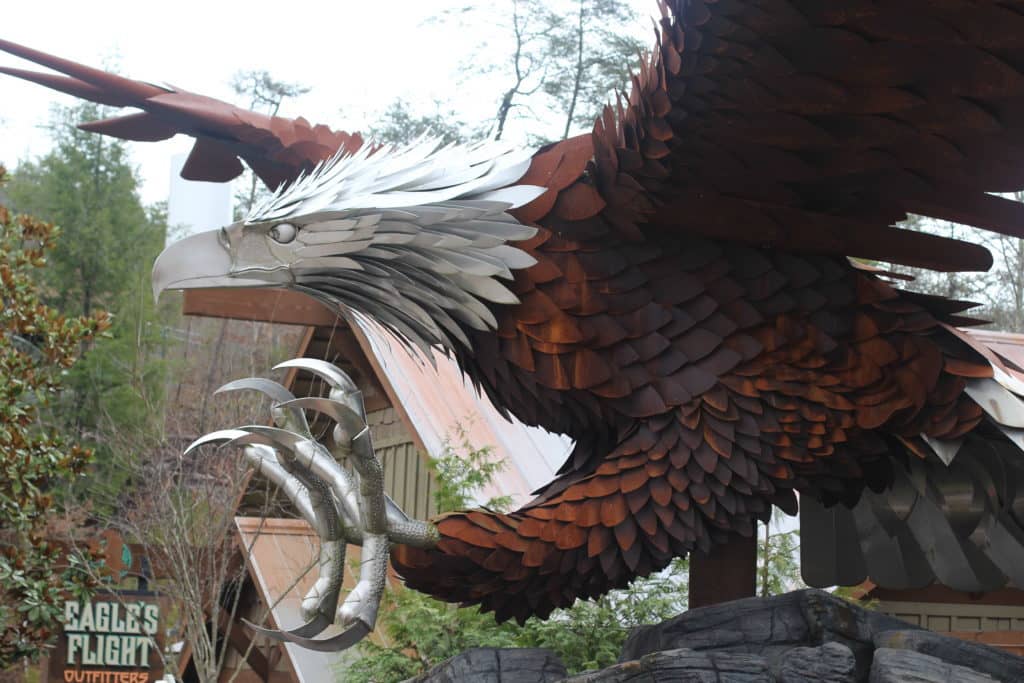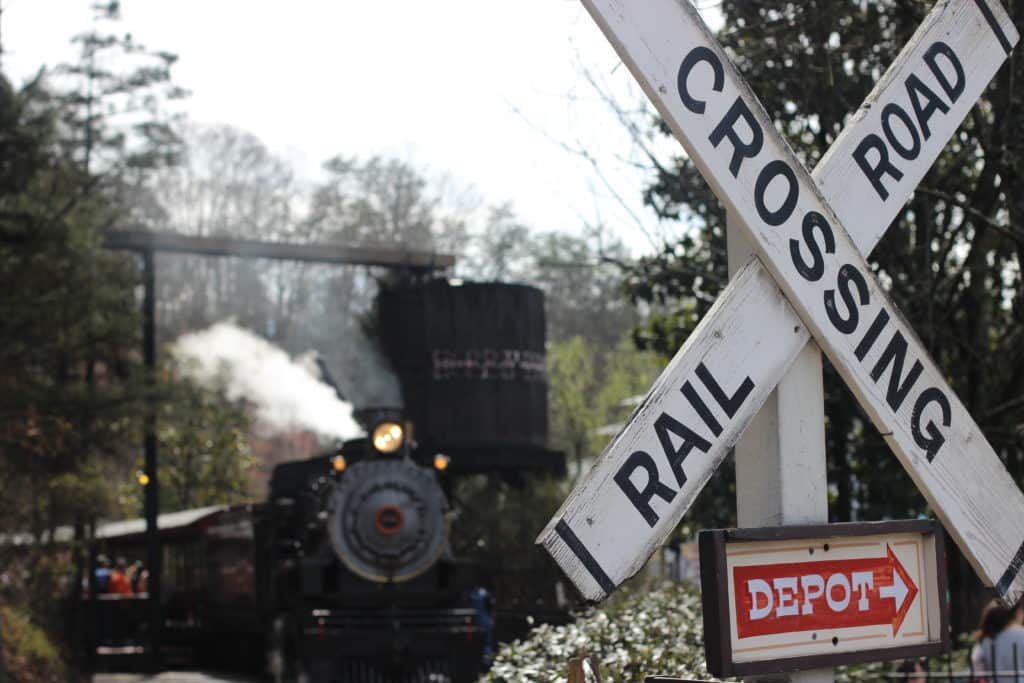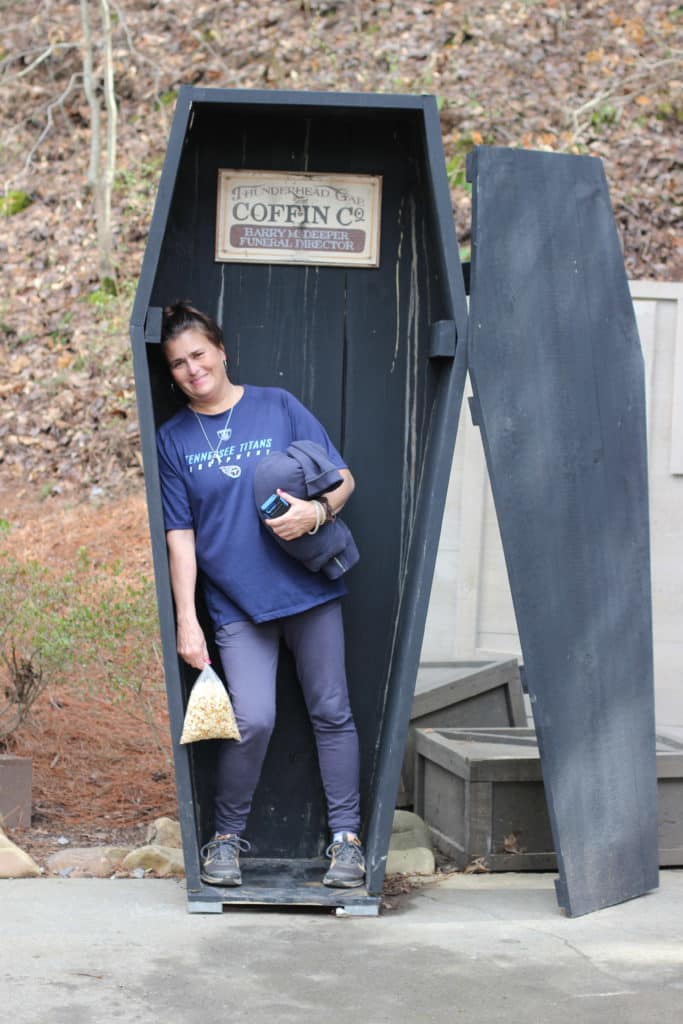 Have you ever been to Dollywood?  What other questions do you have for a visit to Dollywood?
Pin for future use!
Latest posts by Ashley Hubbard
(see all)