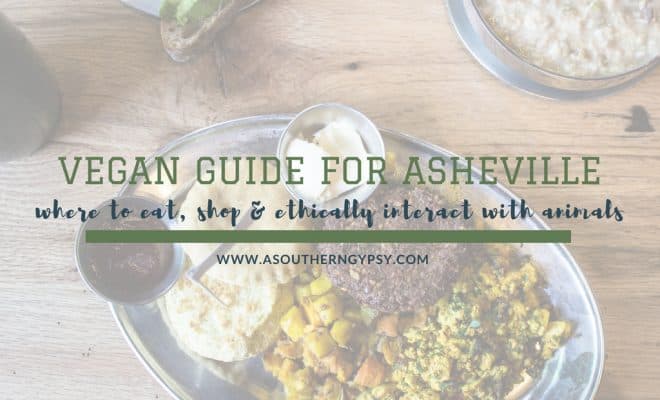 VEGAN
Vegan Guide to Asheville, North Carolina
By |
This post may contain affiliate links, meaning if you book or buy something through one of these links, I may earn a small commission (at no extra cost to you!). Please see my disclosure.
Last Updated on
It's no surprise that Asheville is an incredibly vegan-friendly city. There are several vegan restaurants in Asheville but even more vegetarian and vegan-friendly spots to check out! The fun doesn't stop there though – there are all vegan bars, all vegan breweries, vegan tours, animal sanctuaries and two vegan festivals! The possibilities are endless and I can't express how much I love this city!
Vegan Restaurants in Asheville
Plant
Plant is regarded as one of the best vegan restaurants in the country and I can see why. Plant's menu isn't huge but what it lacks in quantity, it makes up for in quality and creativity. I had the cheese plate, the seitan chile con queso, and the blackout pie.
The cheese plate changed my life. Seriously, it's that good.
While Plant is probably the pricier option in town, I thought the portion size was great. My entree was two big pieces of seitan plus a whole tamale.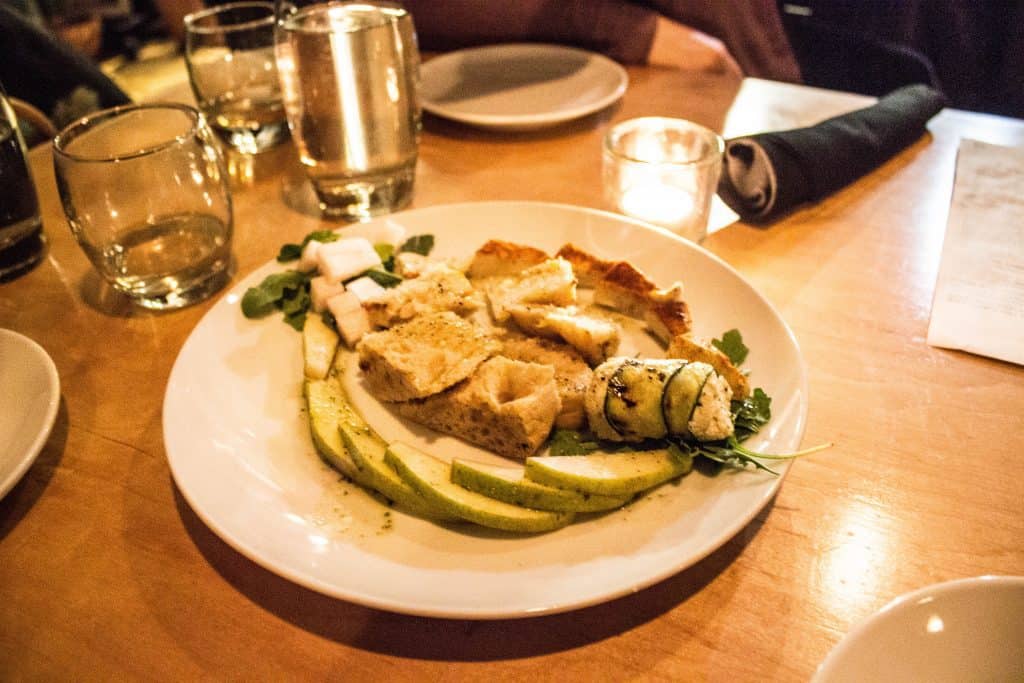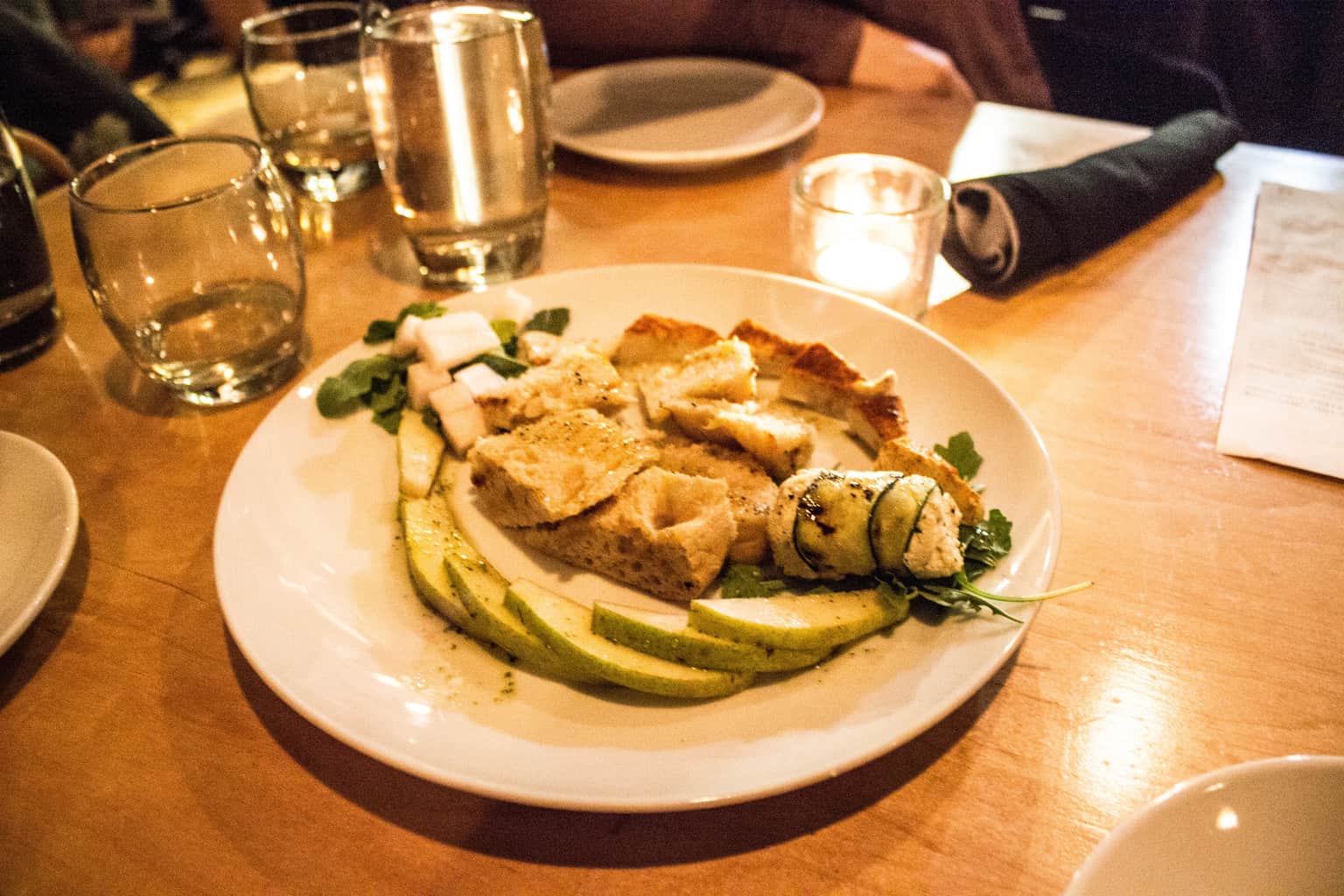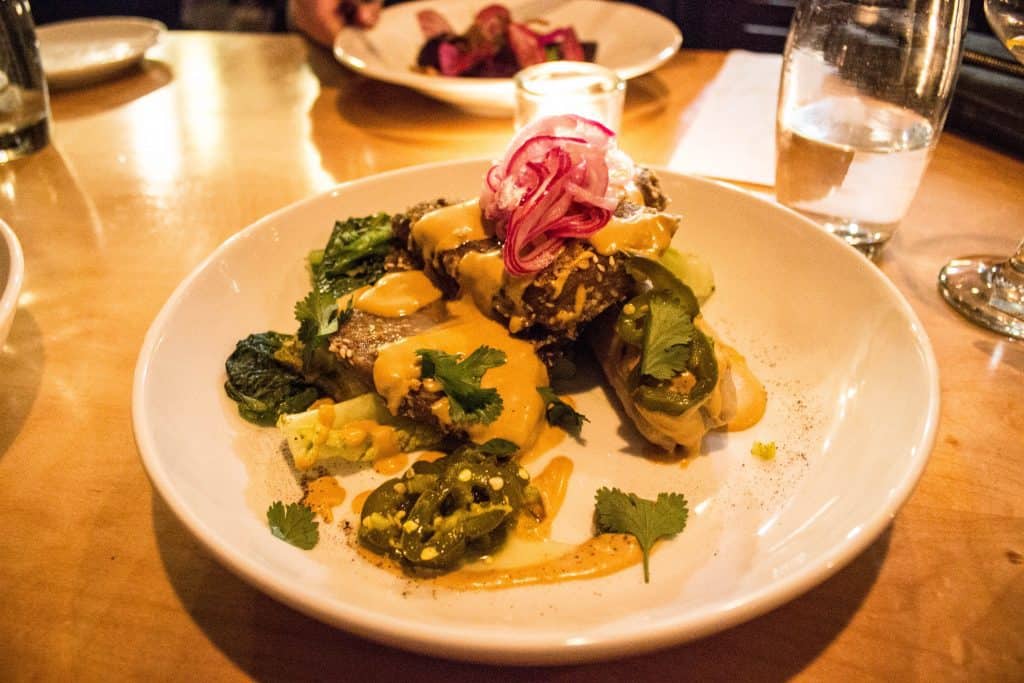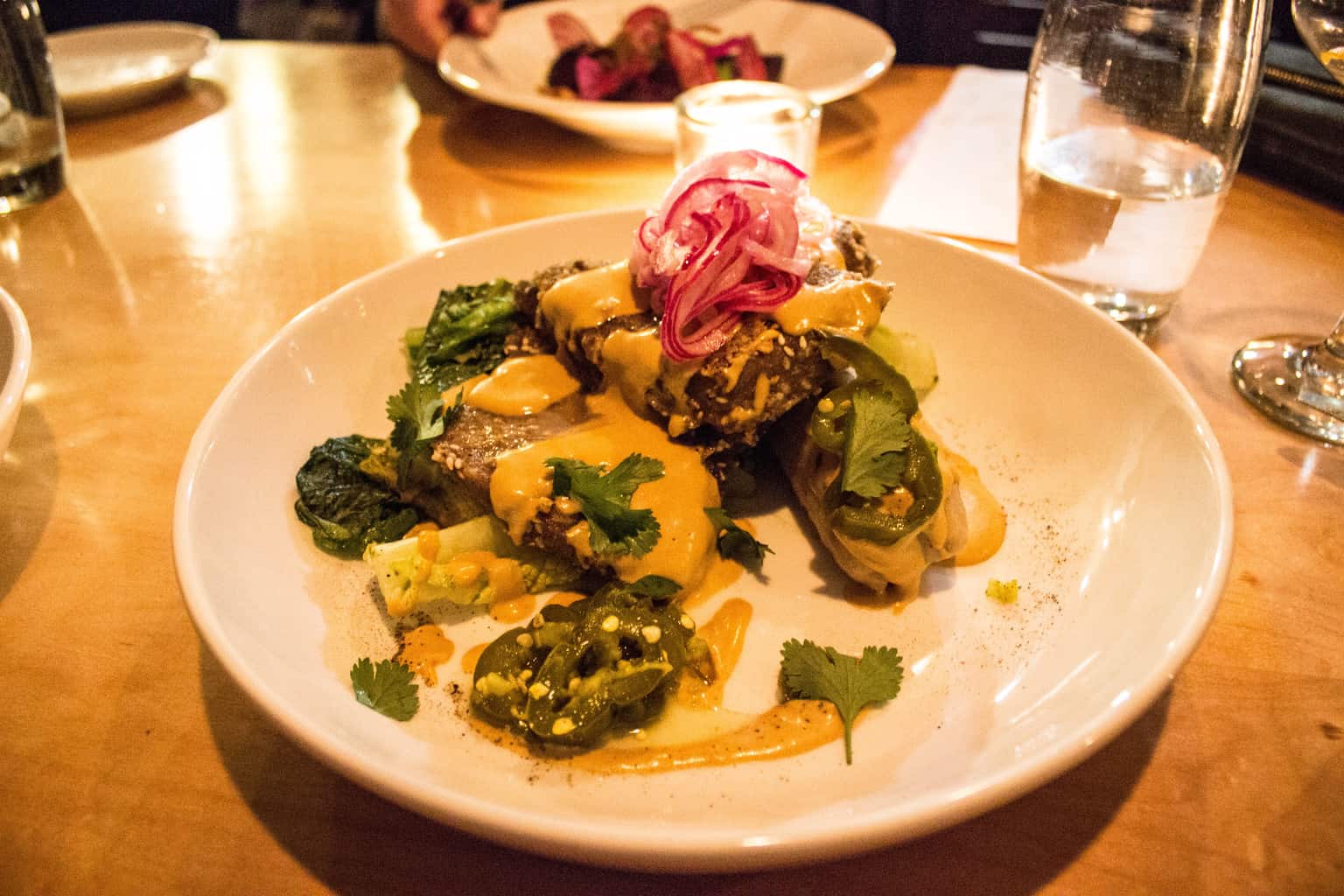 ESSENTIAL INFO
Hours // 5-9 (M-Th); 5-10 (F-S); Closed Sundays
Address // 165 Merrimon Avenue, Asheville
Website // www.plantisfood.com
---
Bean Vegan Cuisine
Bean is one of the other all-vegan restaurants we went to. All I did in Asheville was eat basically but we did go on a hike one time and Bean is where we ate afterward so let's just say, I overdid it. We got the queso and tofu fingers to start which were delicious. The tofu fingers were different than what I'm used to but still amazing. My friend got the Cowboy Burger and I got the Philly. I mean look at this Philly – it's huge!
Bean is definitely the spot to hit all those guilty pleasure cravings!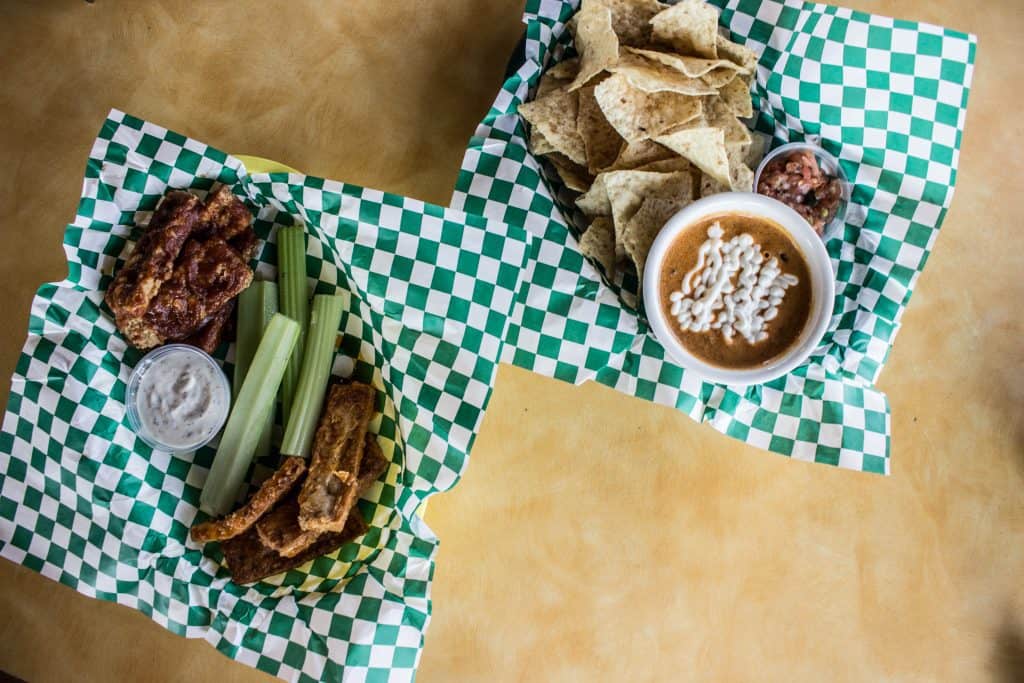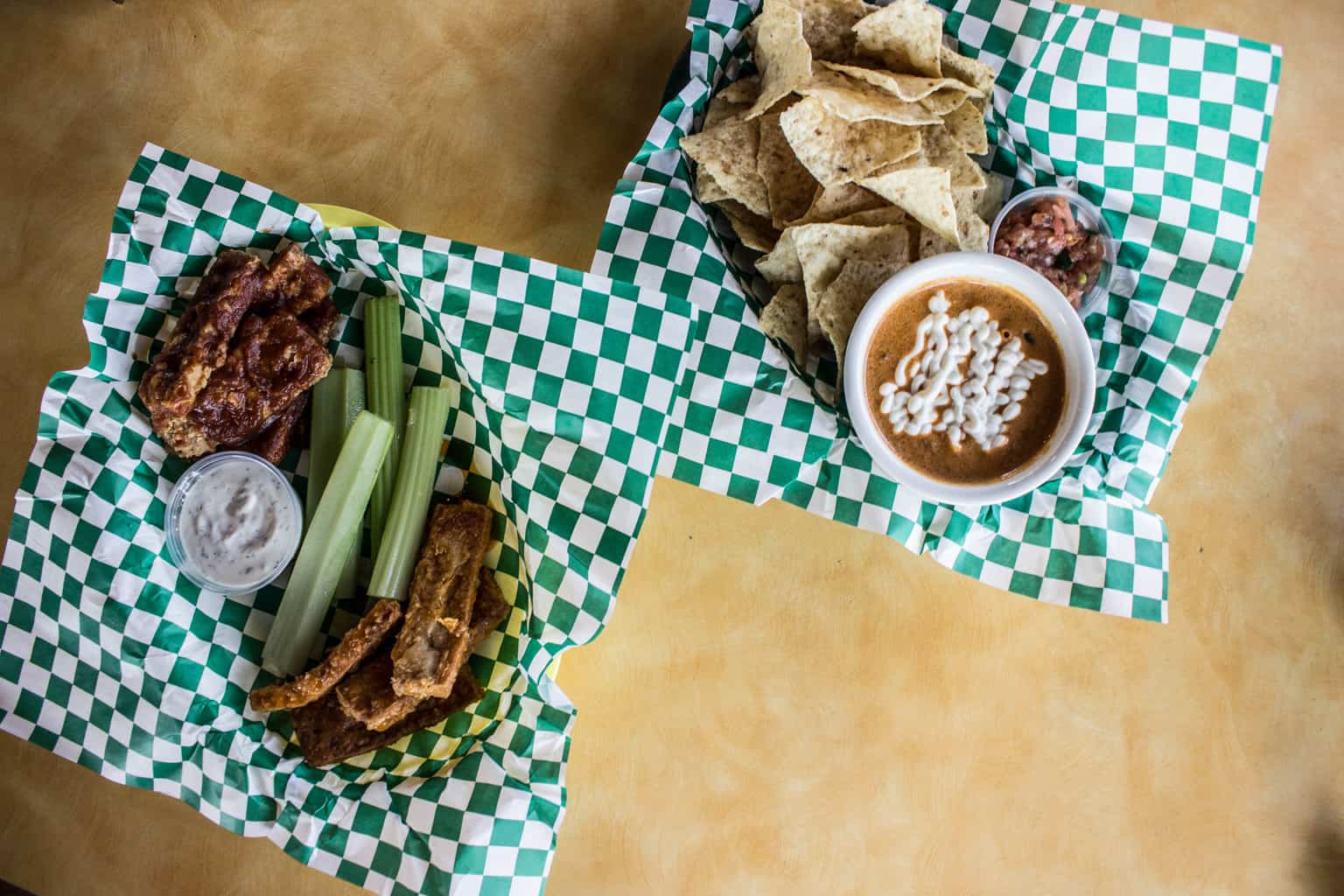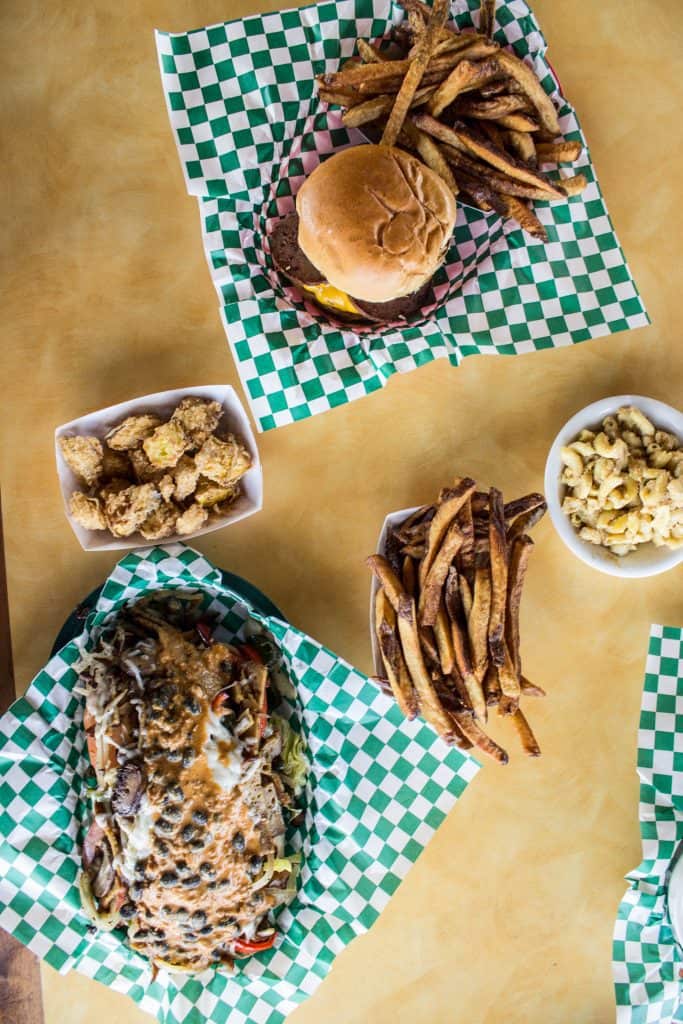 ESSENTIAL INFO
Hours // 11:30-8 (W-F); 10-8 (S); 10-4 (S); Closed M-T
Address // 2145-A Hendersonville Road, Asheville
Website // www.eatatbean.com
---
Elements
I didn't get to eat here and to be honest, I didn't even know about it until I was riding this guide. So, it's definitely going on the list for next time! They have cold-pressed juices, smoothies and a small food menu!
ESSENTIAL INFO
Hours // 9-4 (M-F)
Address // 233 South Liberty Street, Asheville
Website // www.elementsrealfood.com
---
Garlik
Garlik is a new all-vegan restaurant which I will definitely check out on my next trip!
ESSENTIAL INFO
Hours // 11-8 (T-Th); 11-9 (F-S)
Address // 3754 Brevard Road, Horse Shoe
Website // www.garlikvegan.com
---
Vegan Nightlife
Block off Biltmore
Not many cities can you go to and find an all-vegan bar. Block Off Biltmore is absolutely amazing. It's an all-vegan, eco-friendly, social justice and solidarity bar and event space. It's basically the most welcoming place ever.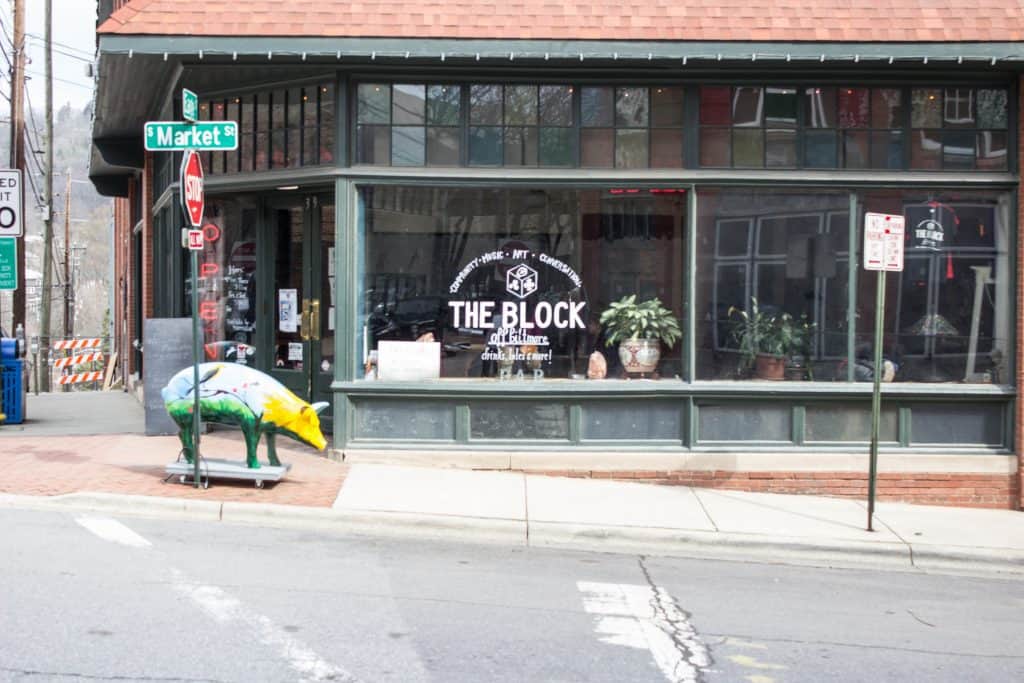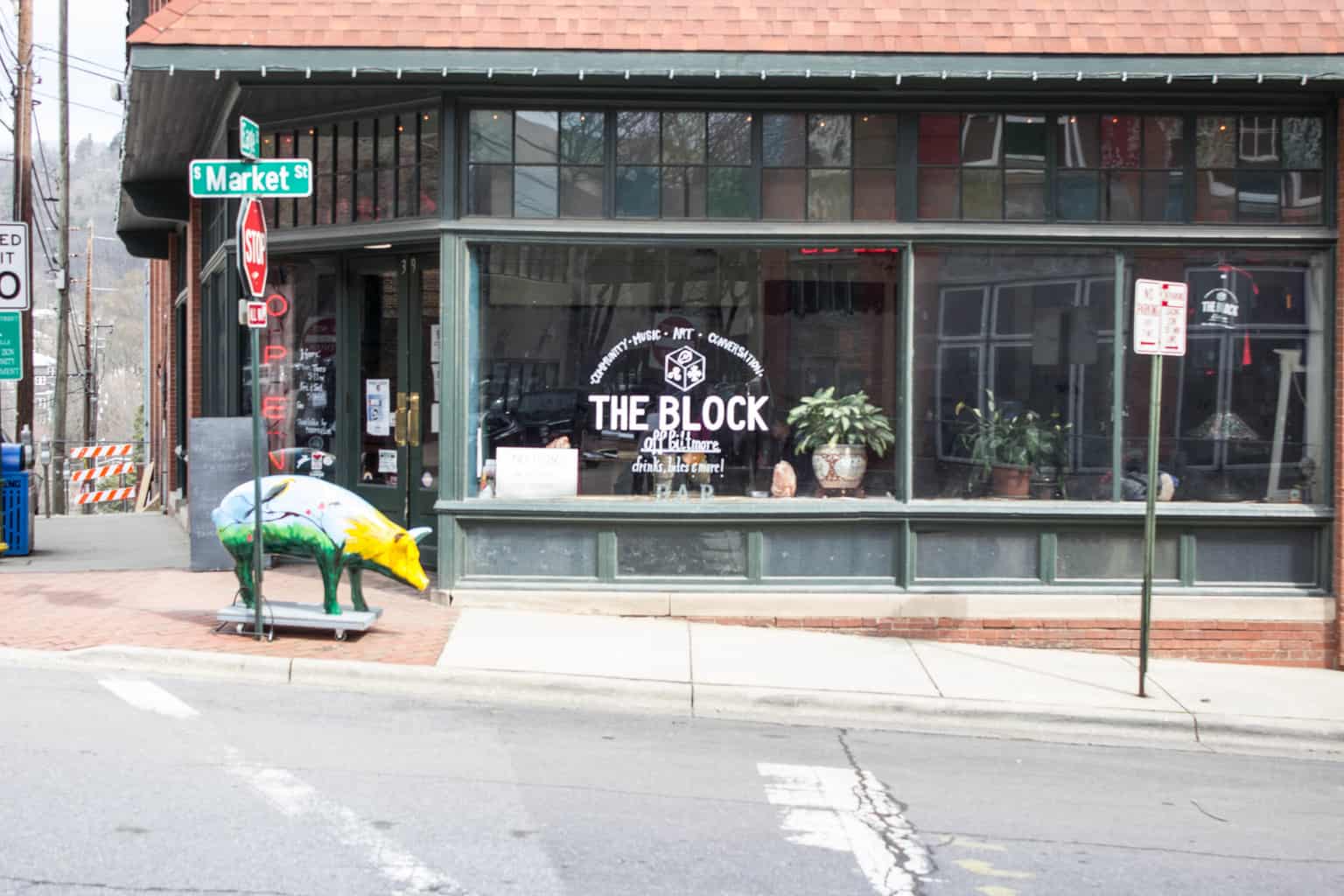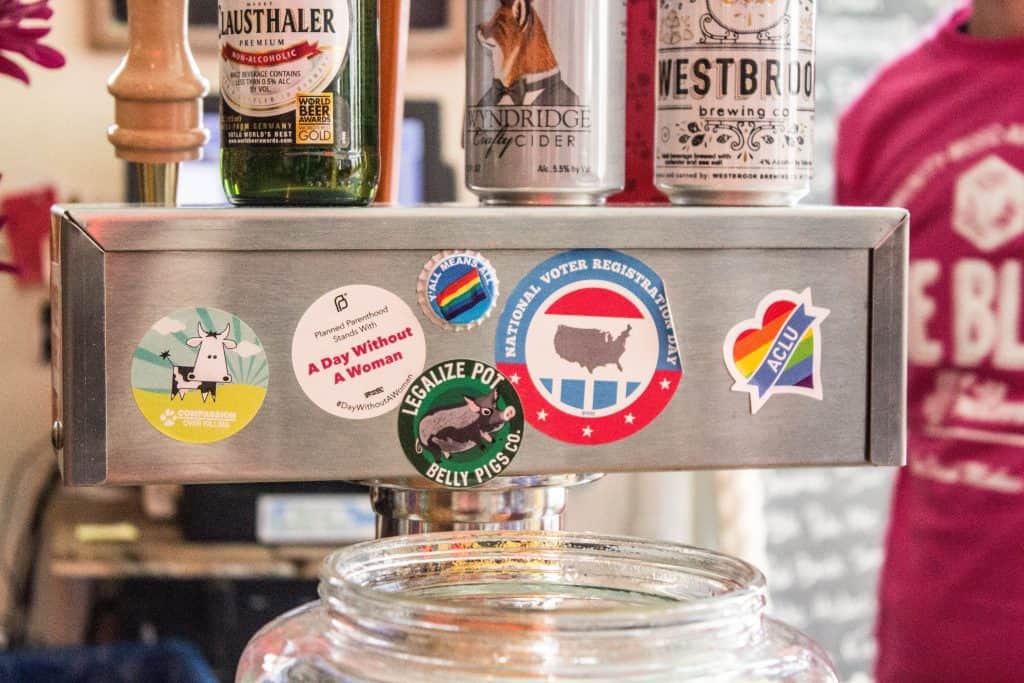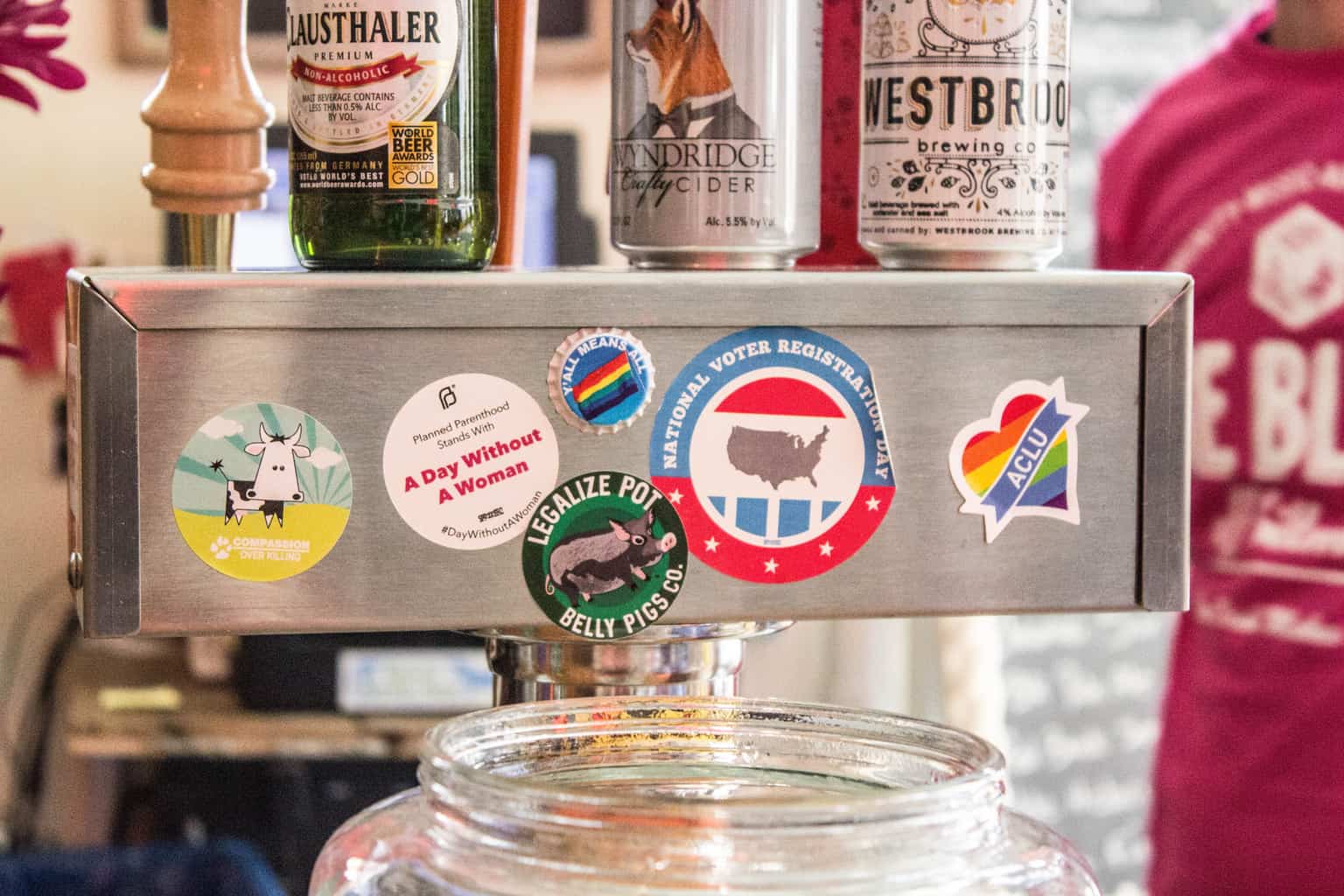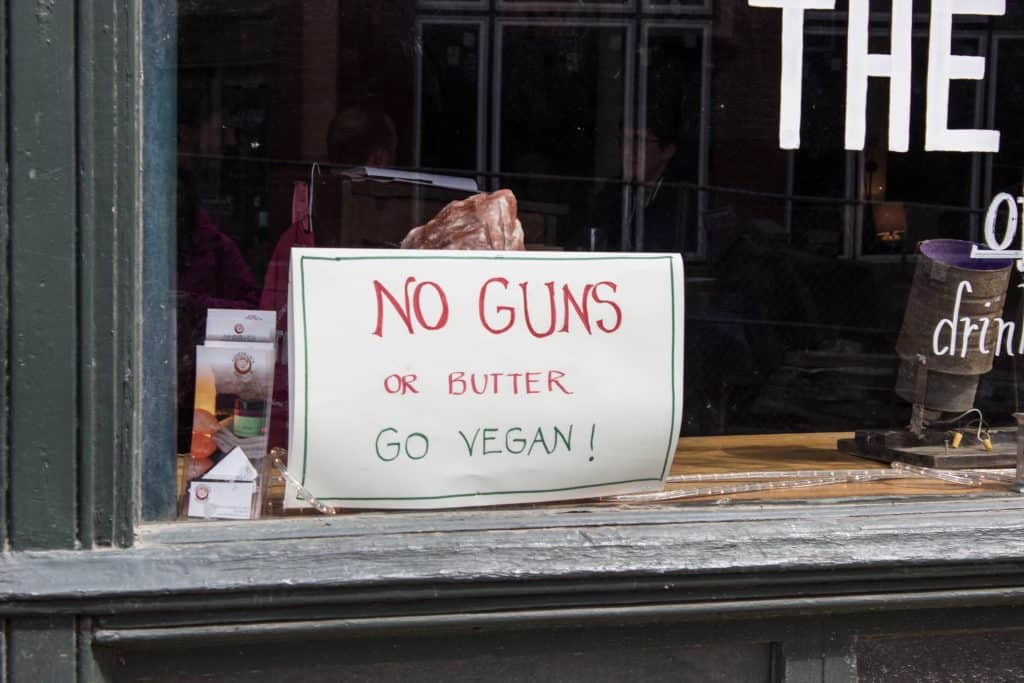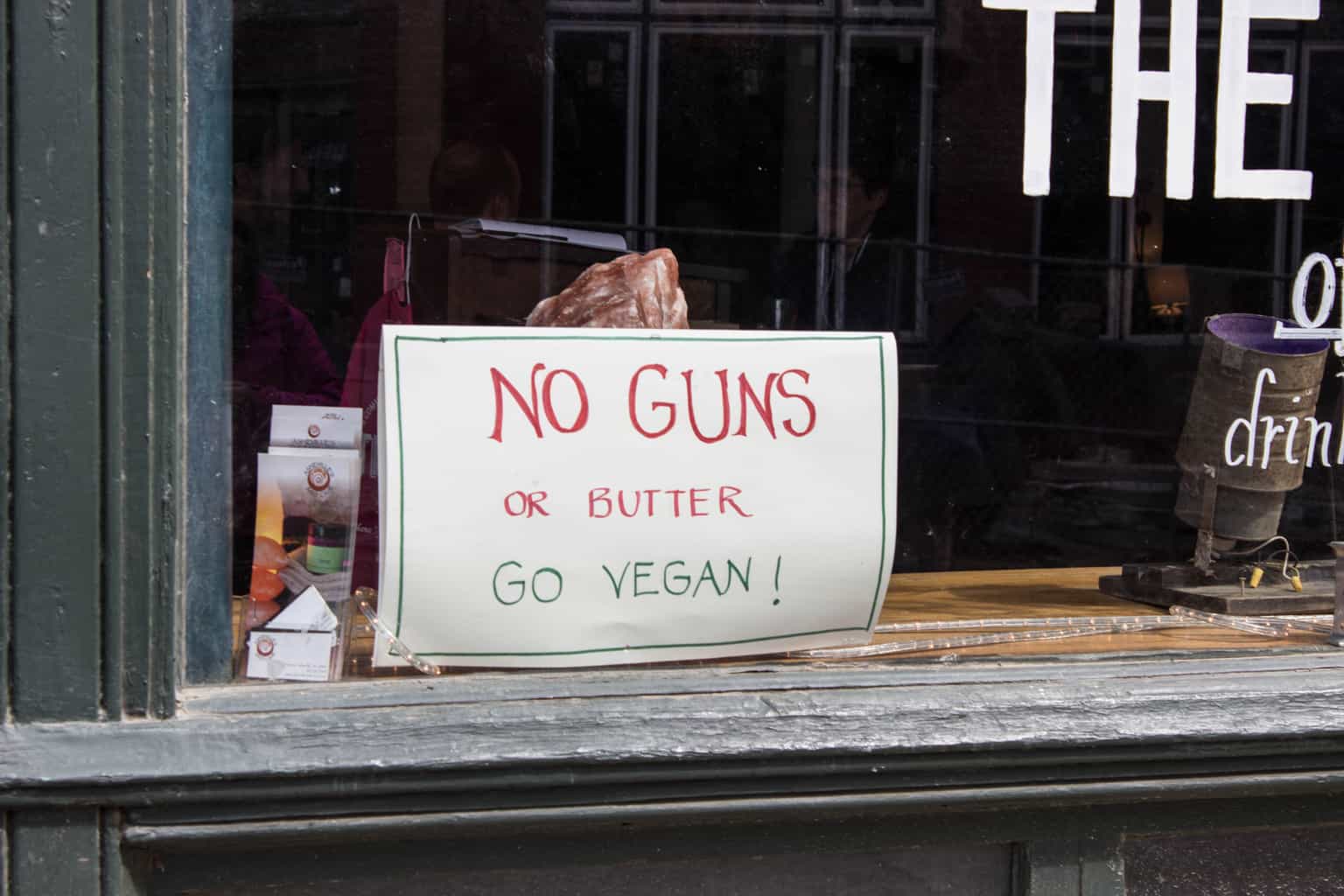 ESSENTIAL INFO
Hours // 5p-12a (Tues-Sun)
Address // 39 S Market Street, Asheville
Website // www.theblockoffbiltmore.com
---
Sanctuary Brewing Company
Sanctuary Brewing Company is an all-vegan brewery and restaurant and their proceeds go to their own animal sanctuary! Will definitely be visiting this place on my next trip as well.
ESSENTIAL INFO
Hours // 4-10 (M-Th); 12-12 (F-S); 12-9 (S)
Address // 147 First Avenue East, Hendersonville
Website // www.sanctuarybrewco.com
---
Vegetarian Restaurants in Asheville
Rosetta's Kitchen
Rosetta's Kitchen is an all-vegetarian restaurant (mostly vegan) and kombucha bar. They focus on local and seasonal food and foster a close relationship with musicians, artists, and community groups. They also offer meals on a sliding scale so everyone can eat no matter their financial status!
I wouldn't normally order a rueben – I don't love kraut and it was just not something I ate before but this sandwich was so good! I also tried several types of tofu, curry and a kombucha flight and everything was amazing!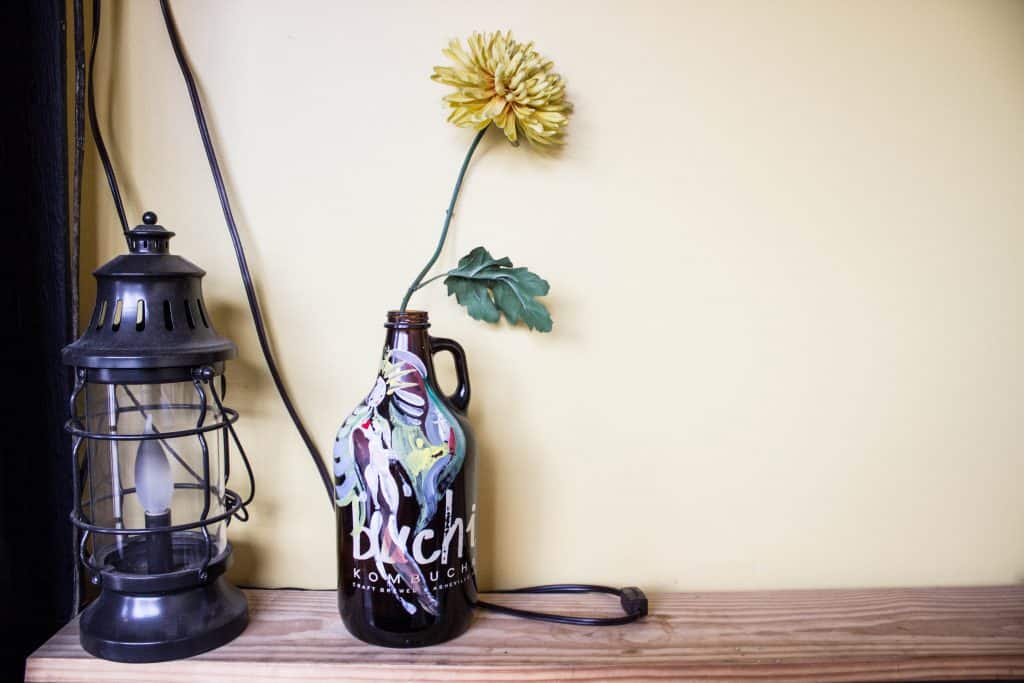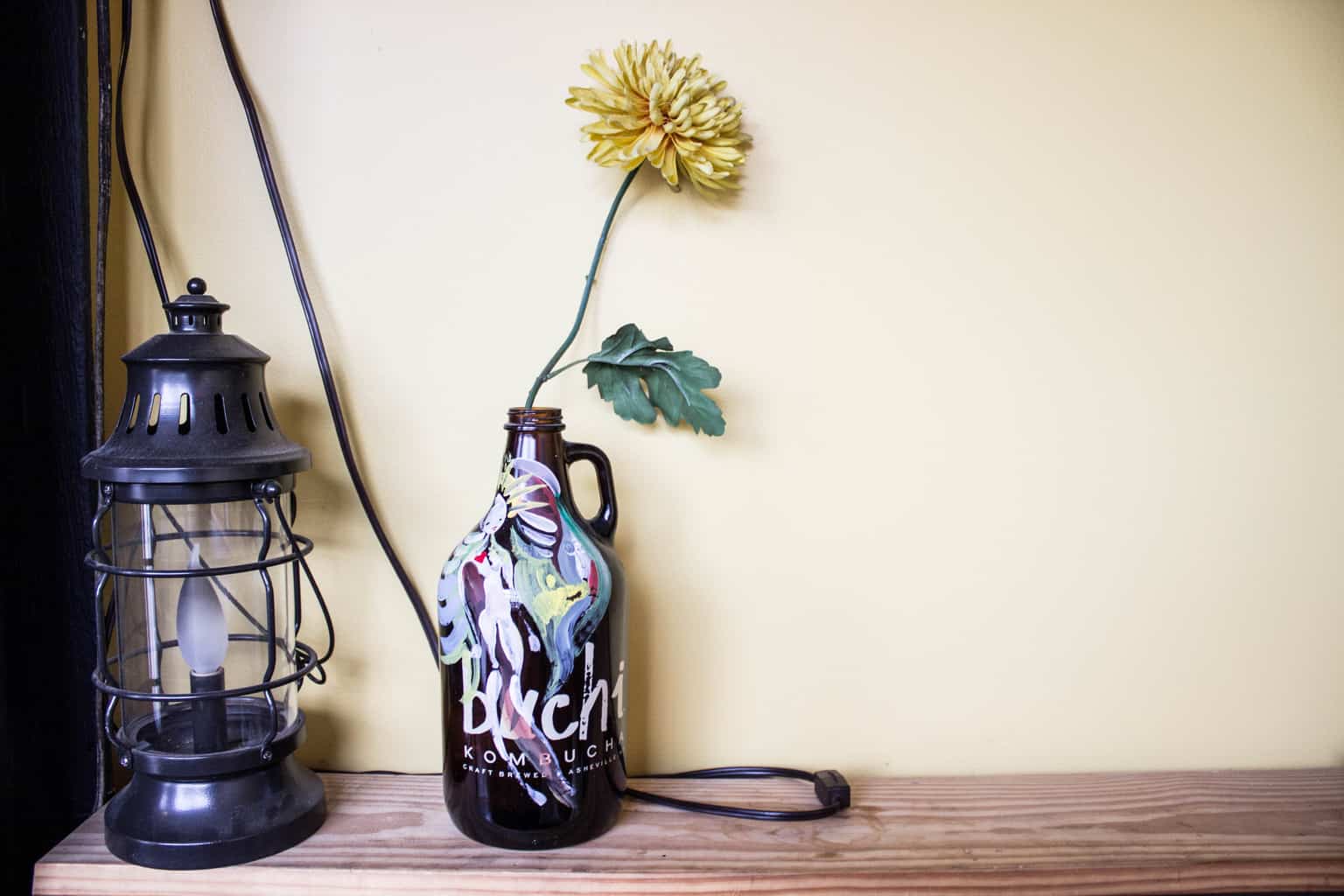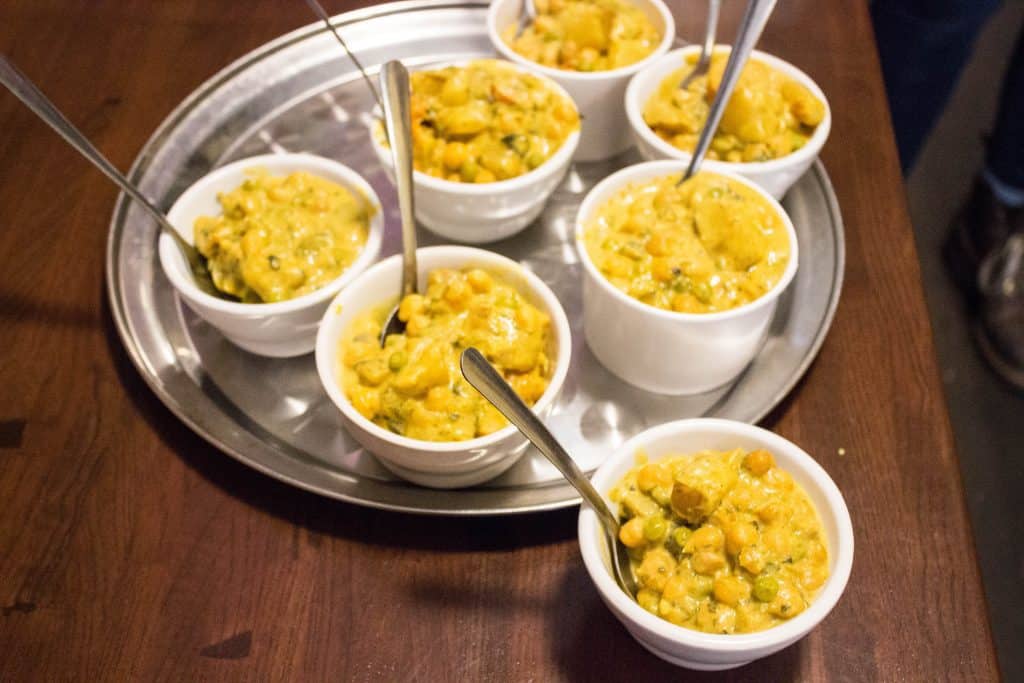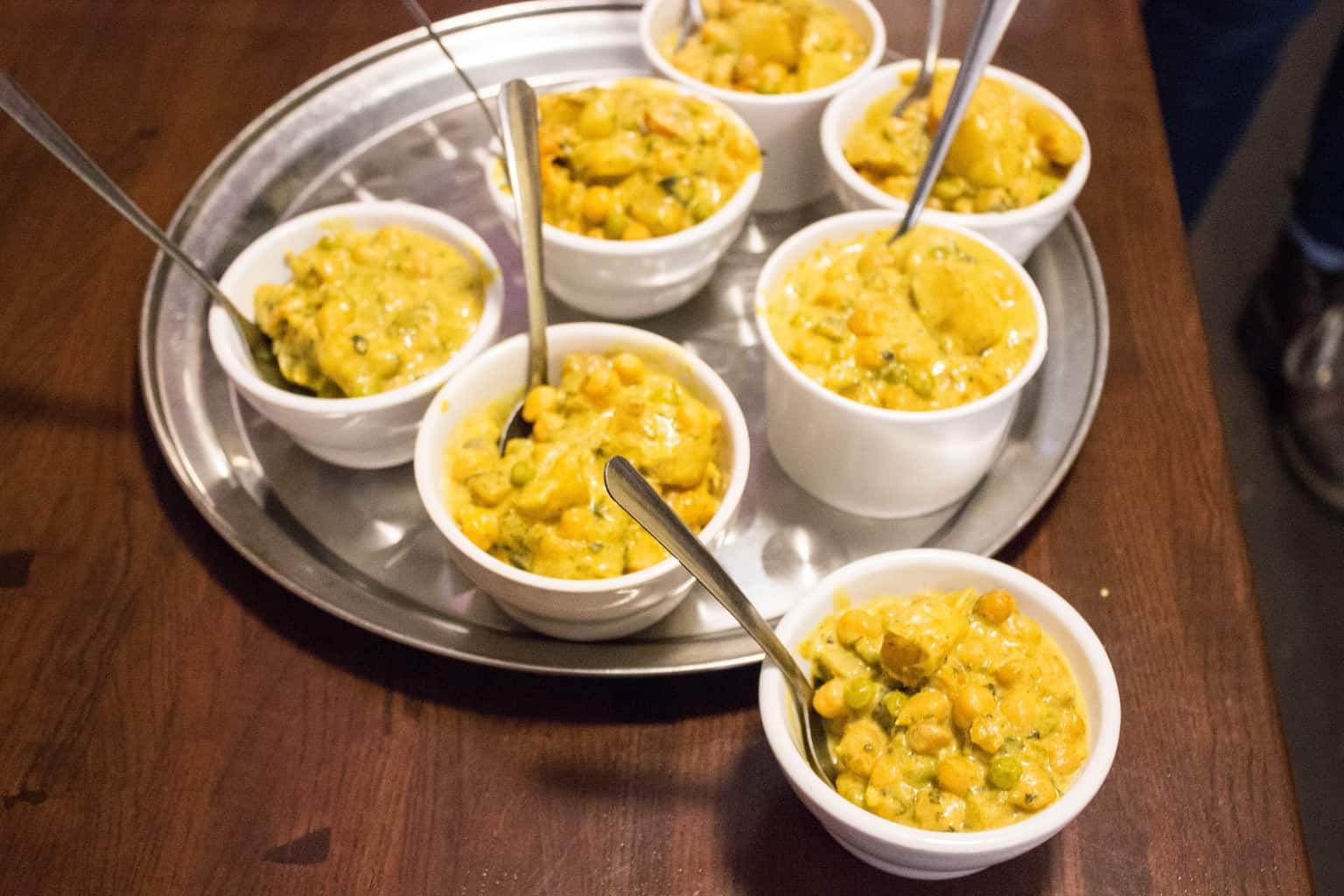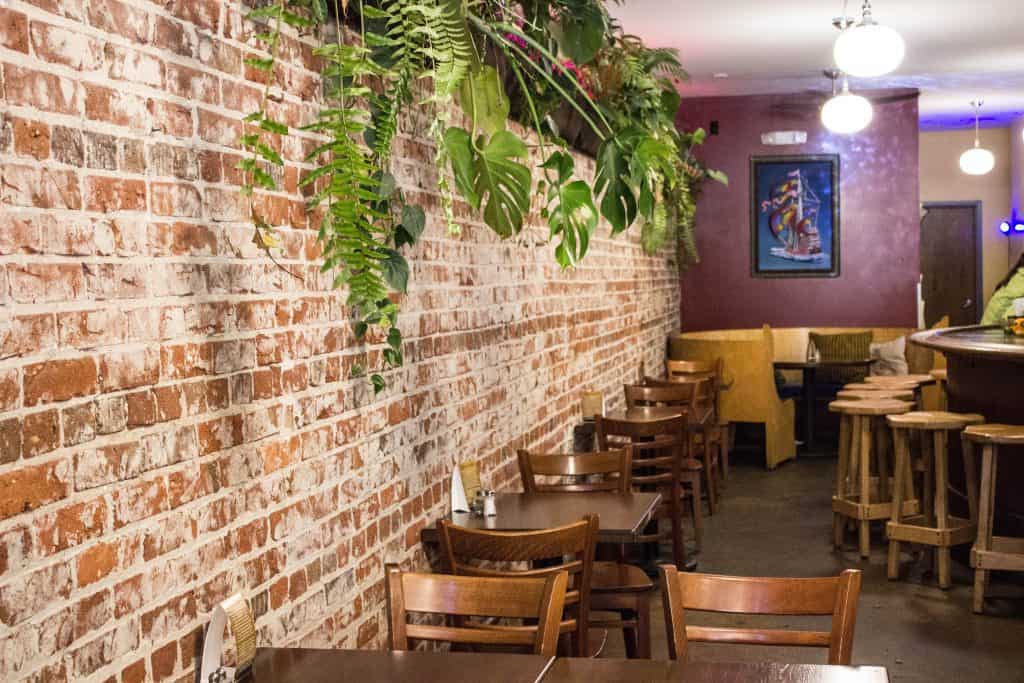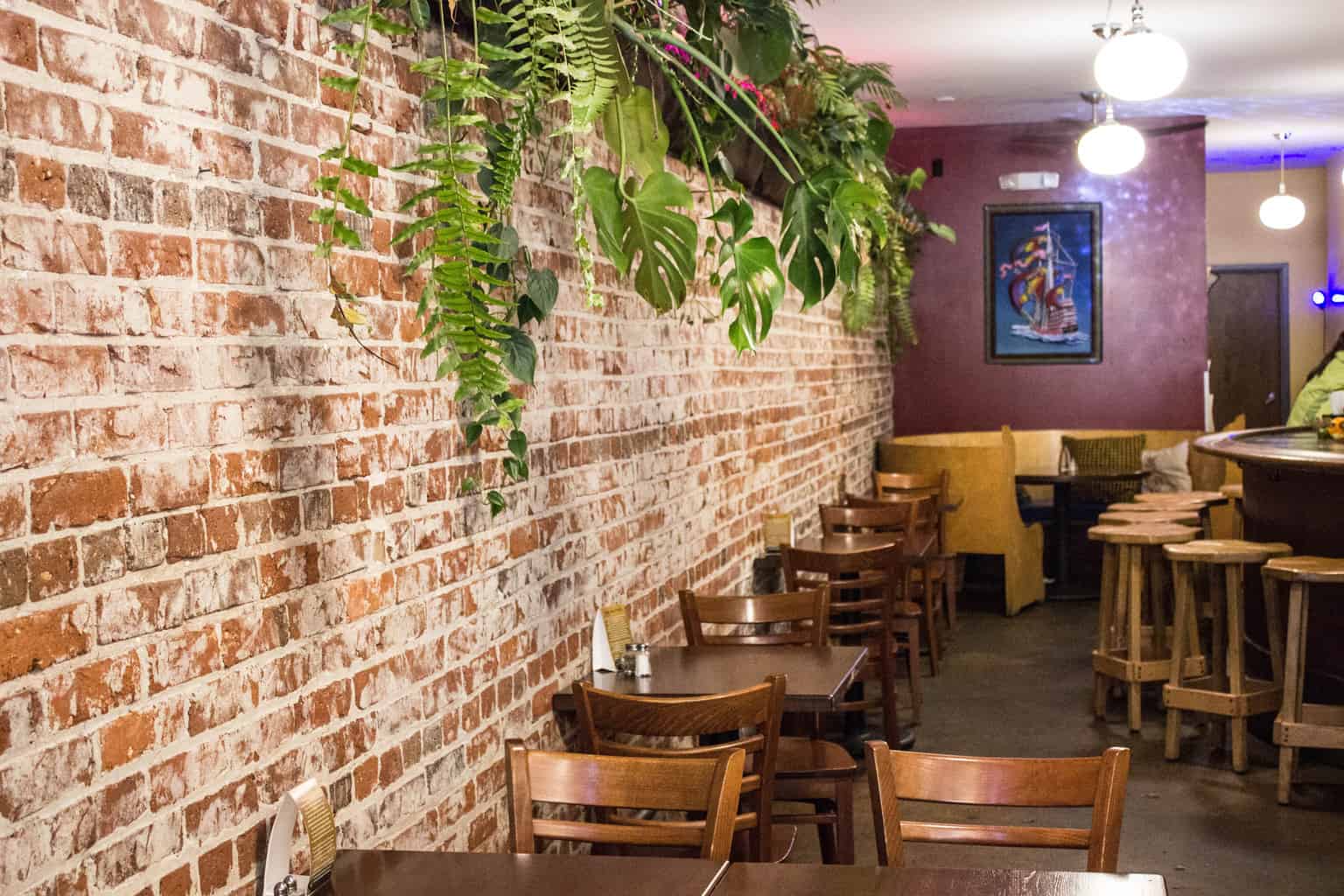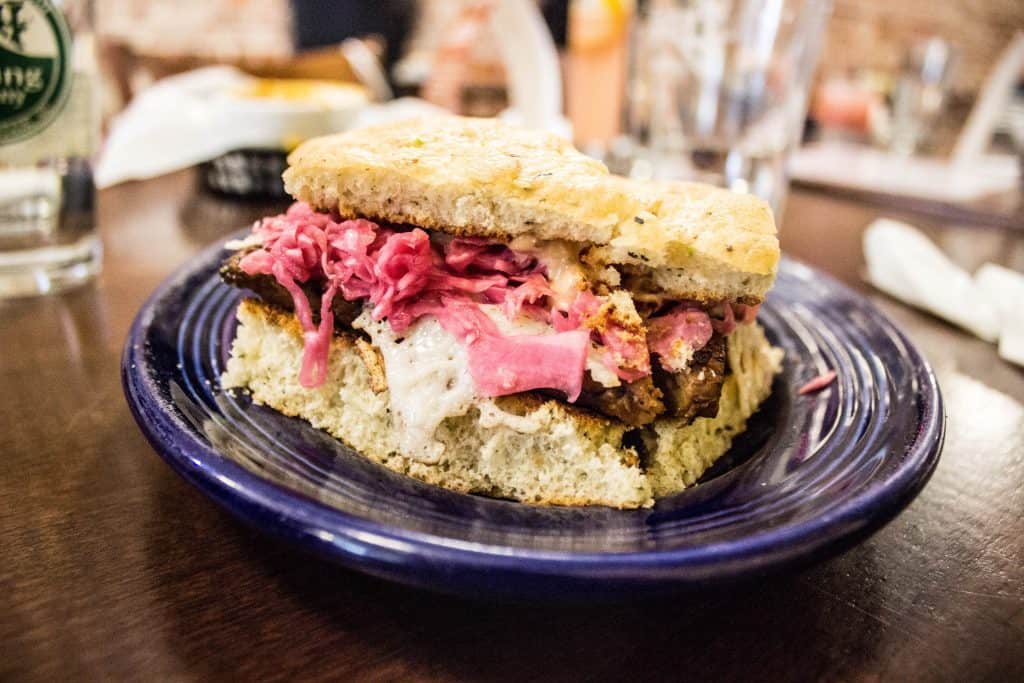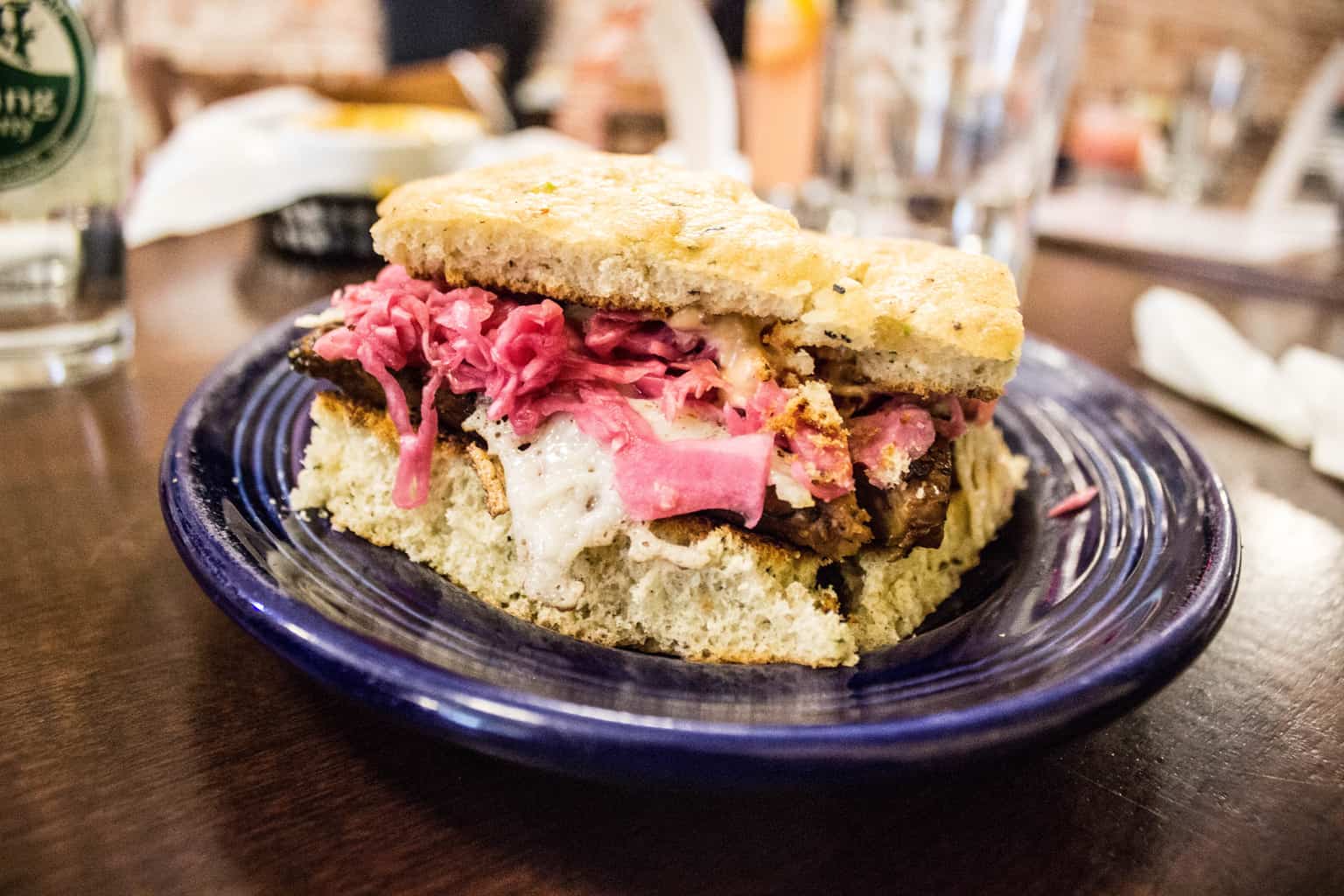 ESSENTIAL INFO
Hours // 11-11 (M-S); Closed Sundays
Address // 116 N Lexington Avenue, Asheville
Website // www.rosettaskitchen.com
---
Laughing Seed Cafe
Laughing Seed is an all vegetarian restaurant with an international flare. This was the last meal I ate in Asheville and I won't lie – I wasn't hungry in the slightest. I'd already eaten all day on our vegan tour.
We sat in our hotel room until the last possible second but really wanted to try Laughing Seed after hearing great things so we pulled out the stretch pants and went on our way. I ordered what I thought was a noodle dish but it turned out to be a salad.
I'm the worst vegan ever and I really don't like salads.
So, I was super annoyed with myself. With that being said, this salad was actually amazing! After all the eating I'd done, it was probably exactly what I needed too.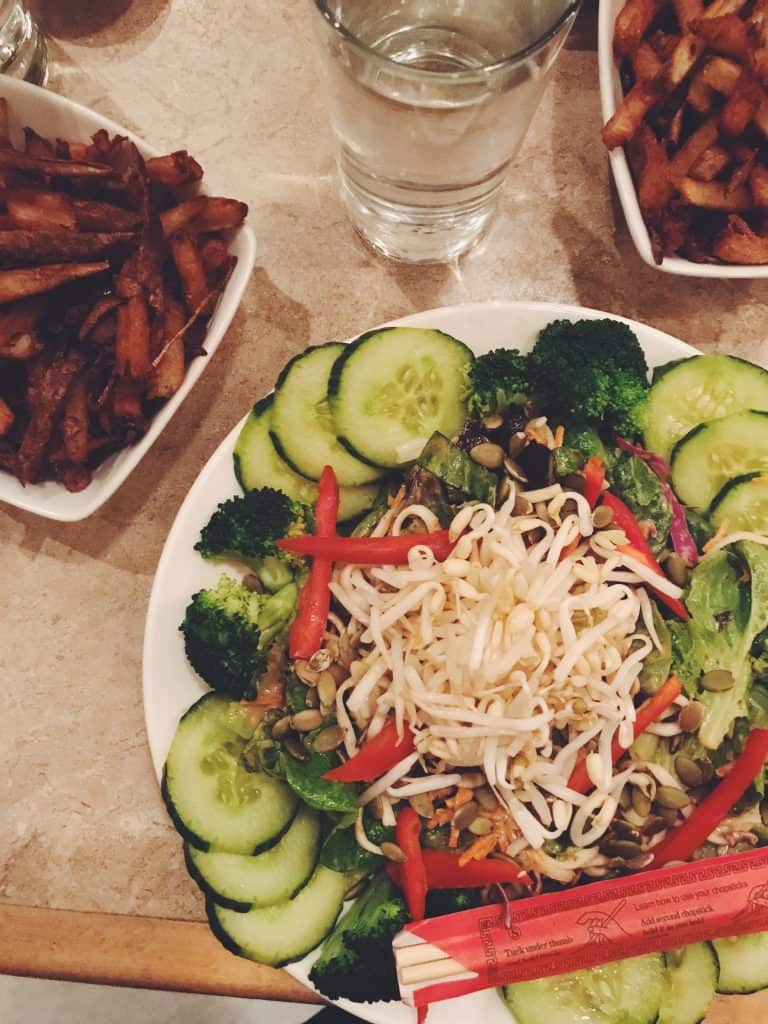 ESSENTIAL INFO
Hours // 11:30-9 (M, W, Th); 11:30-10 (F-S); 11-9 (S)
Address // 40 Wall Street, Asheville
Website // www.laughingseed.com
---
Dobra Tea
Dobra Tea has three locations in Asheville. We walked in the downtown location and the vibe is amazing! Unfortunately, we weren't hungry at all so I didn't get to try anything. I've been told the West Asheville location has the most vegan choices.
ESSENTIAL INFO
Hours & Address // www.dobratea.com
---
Vegan-Friendly Restaurants in Asheville
Green Sage Cafe
Green Sage was the first place I ate on this trip to Asheville and while I typically like to support all vegan restaurants first (and Asheville has several!), this breakfast seriously hit the spot! The biscuit, butter and jam was so delicious – I could have eaten ten! The soysage, tofu scramble and root vegetables were the perfect combination. Green Sage has plenty of vegan options and is very eco-friendly with compostable straws and more!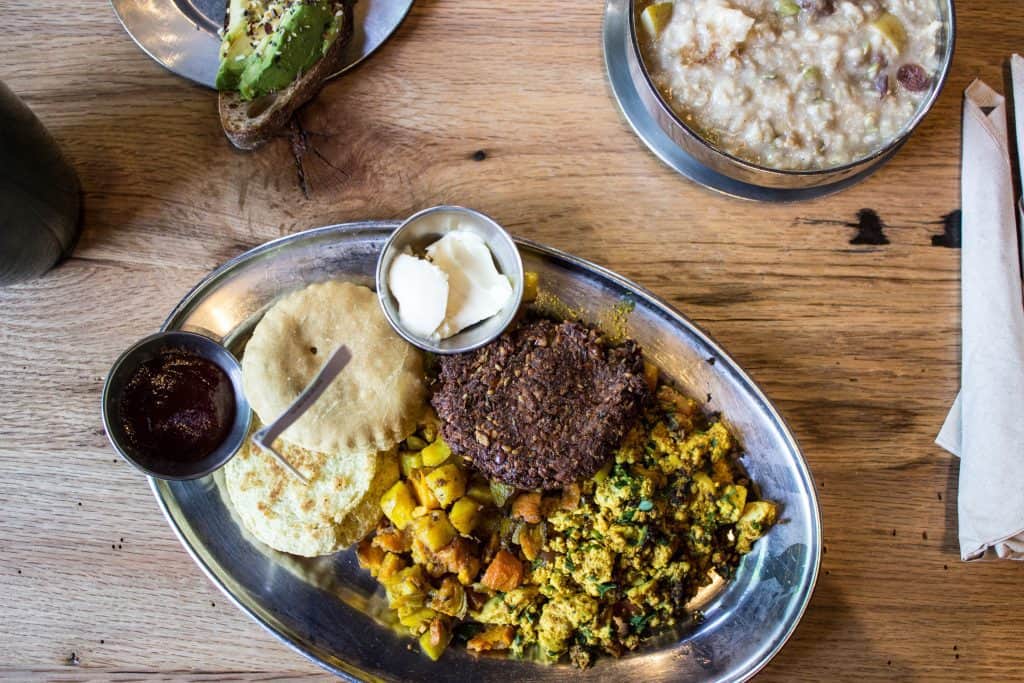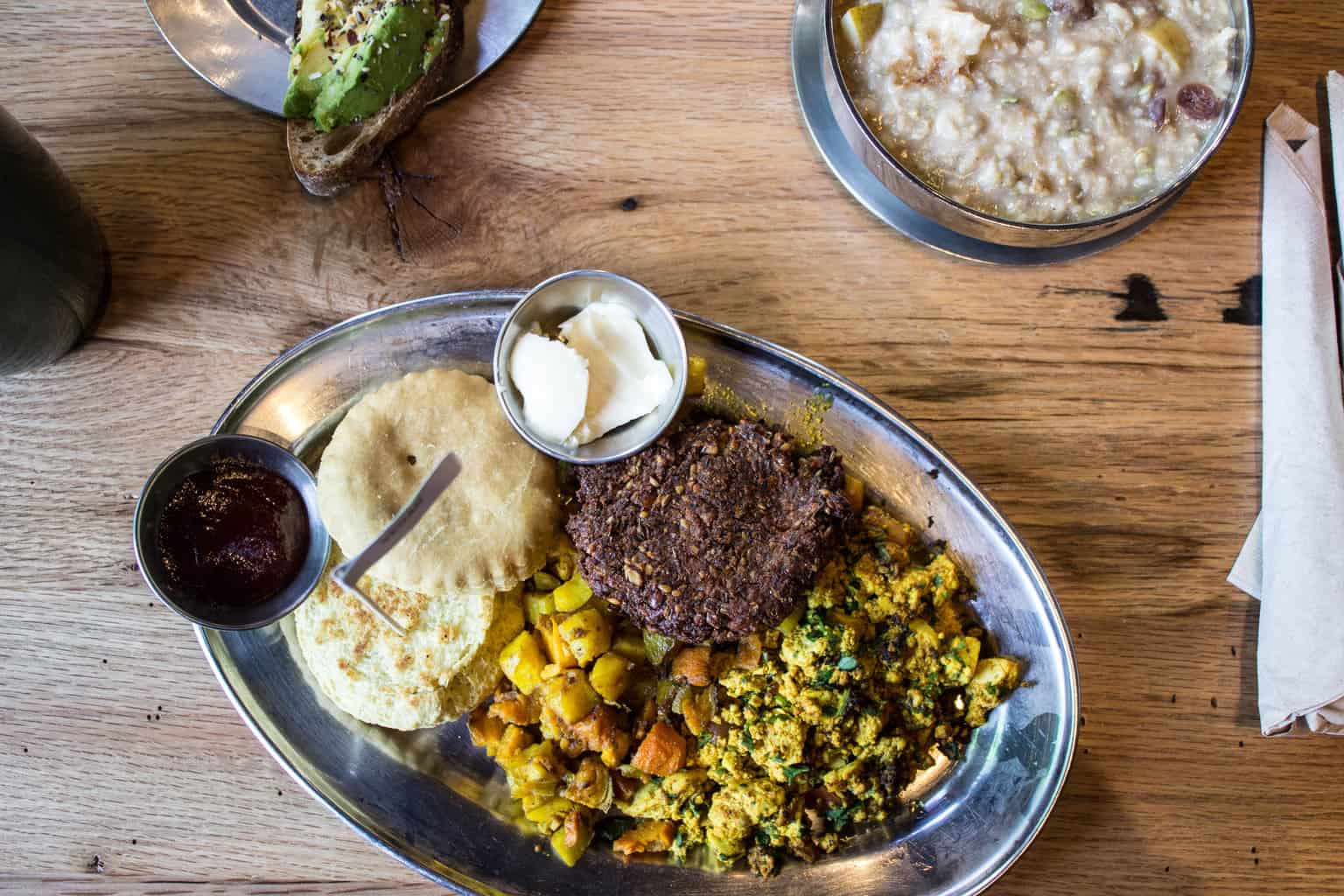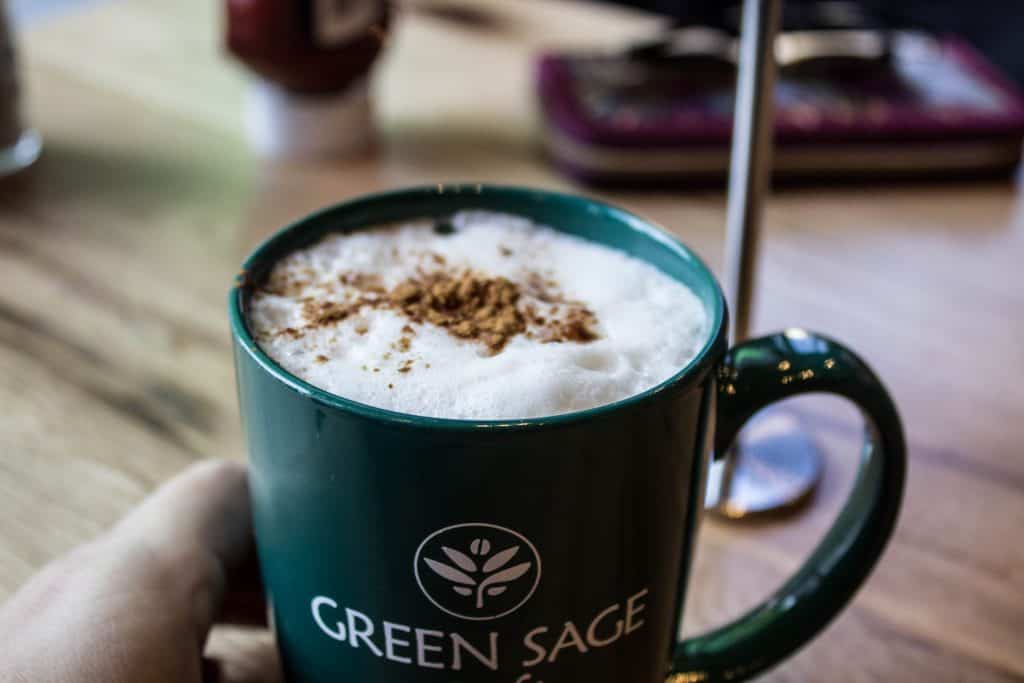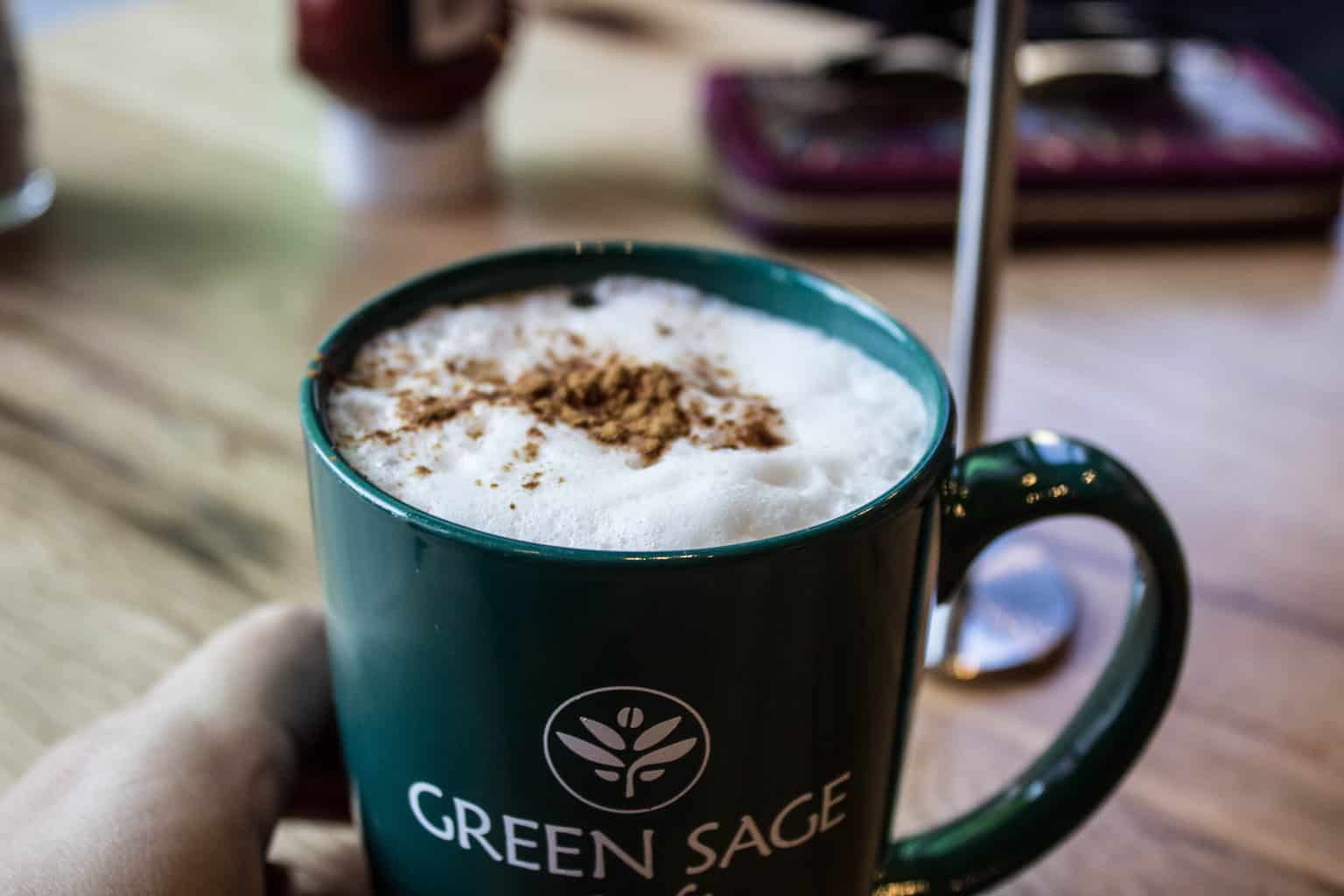 ESSENTIAL INFO
Hours // 7-5 (S-Th); 7-6 (F-S)
Address // 5 Broadway Street, Asheville
Website // www.greensagecafe.com
---
Ultra Coffebar
This was the first stop on our vegan tour and I was ready to eat! I ended up having possibly one of my favorite things in Asheville here – the Viva La Vegan! It's a bagel sandwich with a tofu "egg," cream cheese and tempeh. It sounds so simple but it was oh, so good. I've dreamt of this sandwich since.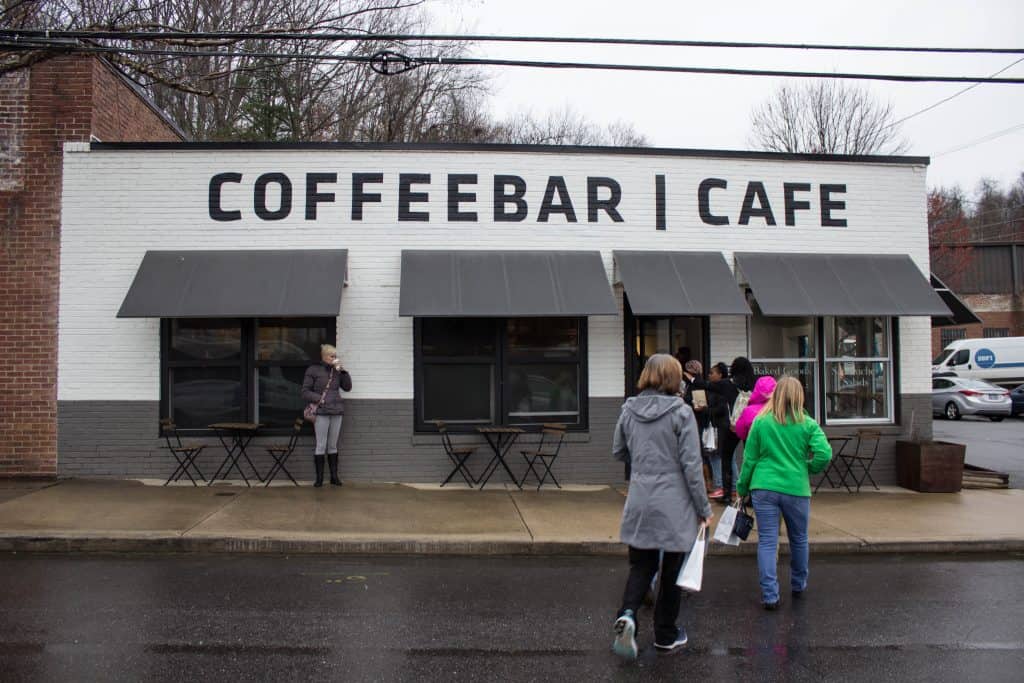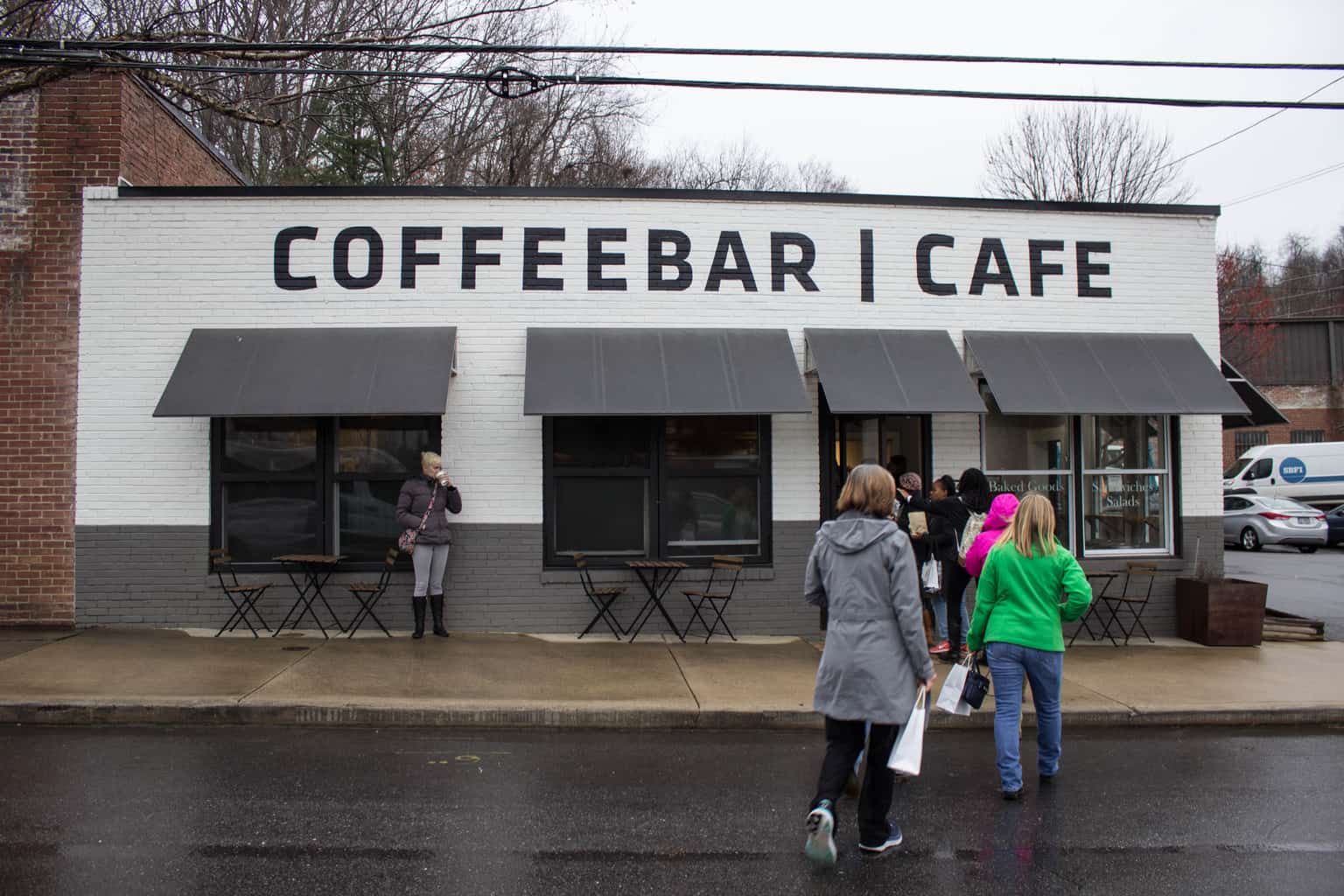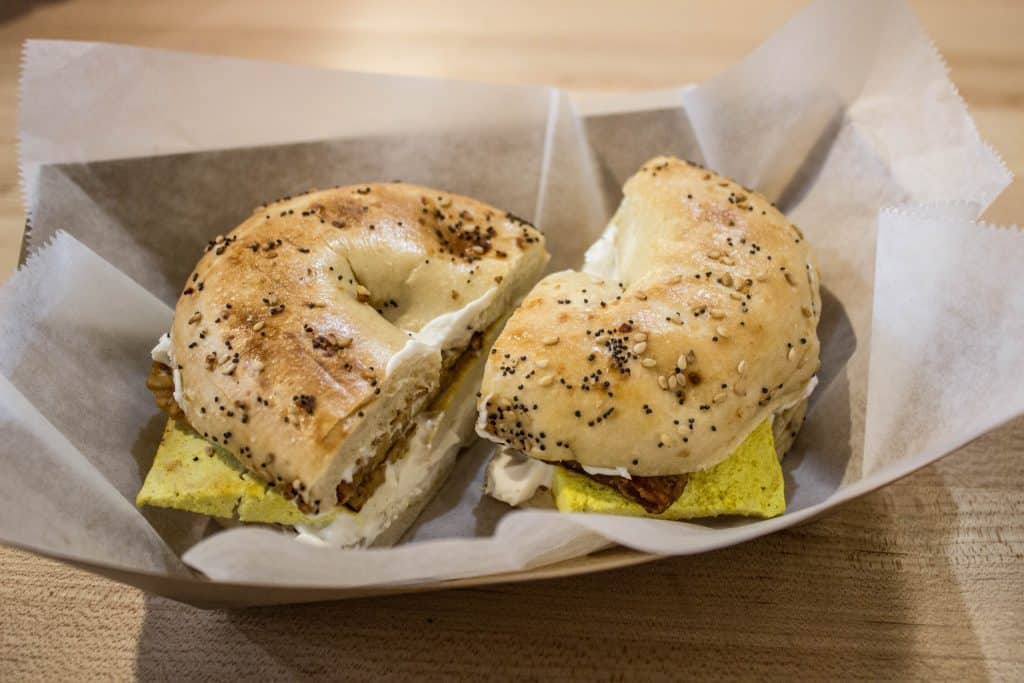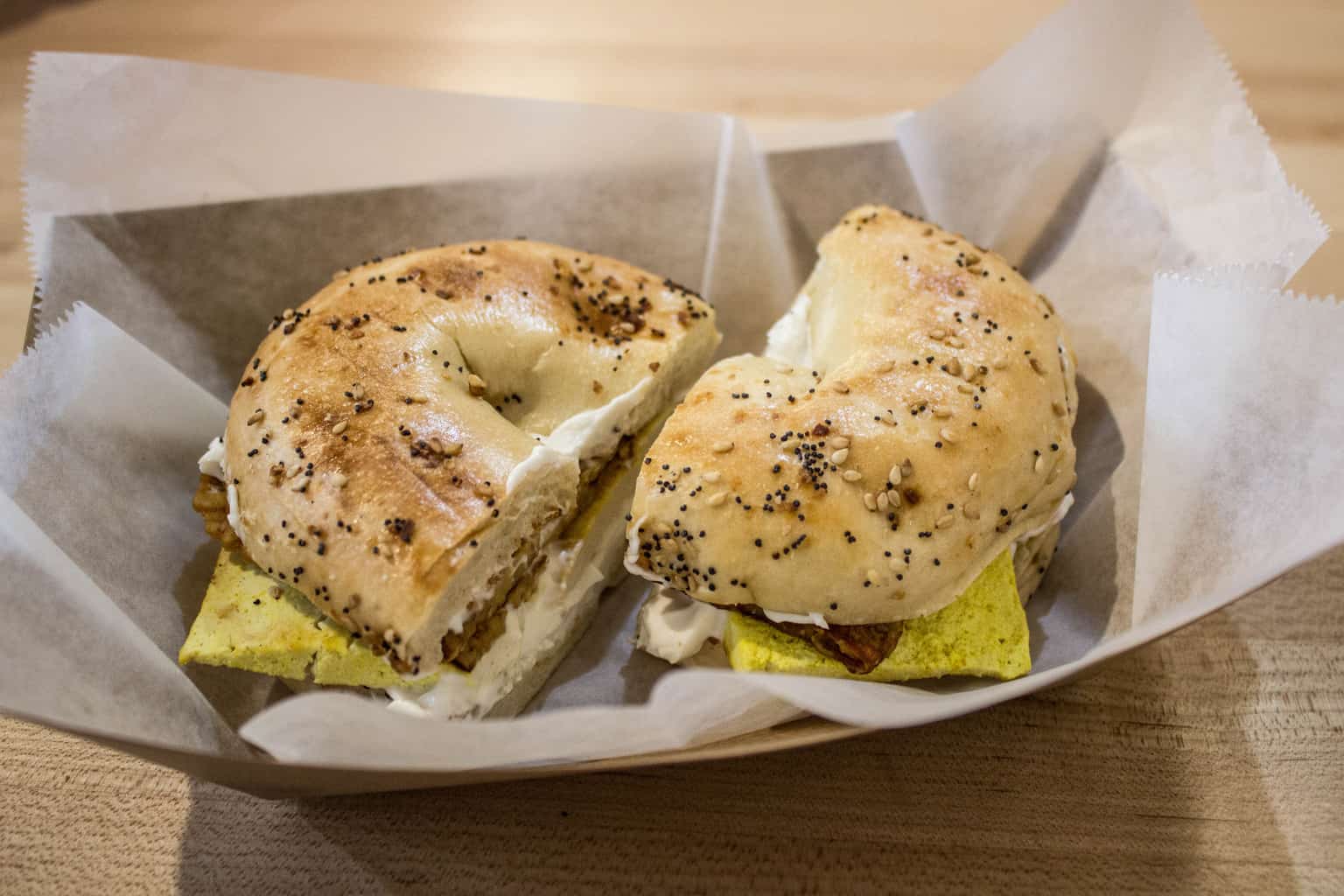 ESSENTIAL INFO
Hours // 7-5 (M-F); 8-5 (S-S)
Address // 242 Clingman Avenue, Asheville
Website // www.ultracoffeebar.com
---
Vortex Doughnuts
Vegan donuts, need I say more? Vortex is not 100% vegan but they typically have several vegan options daily!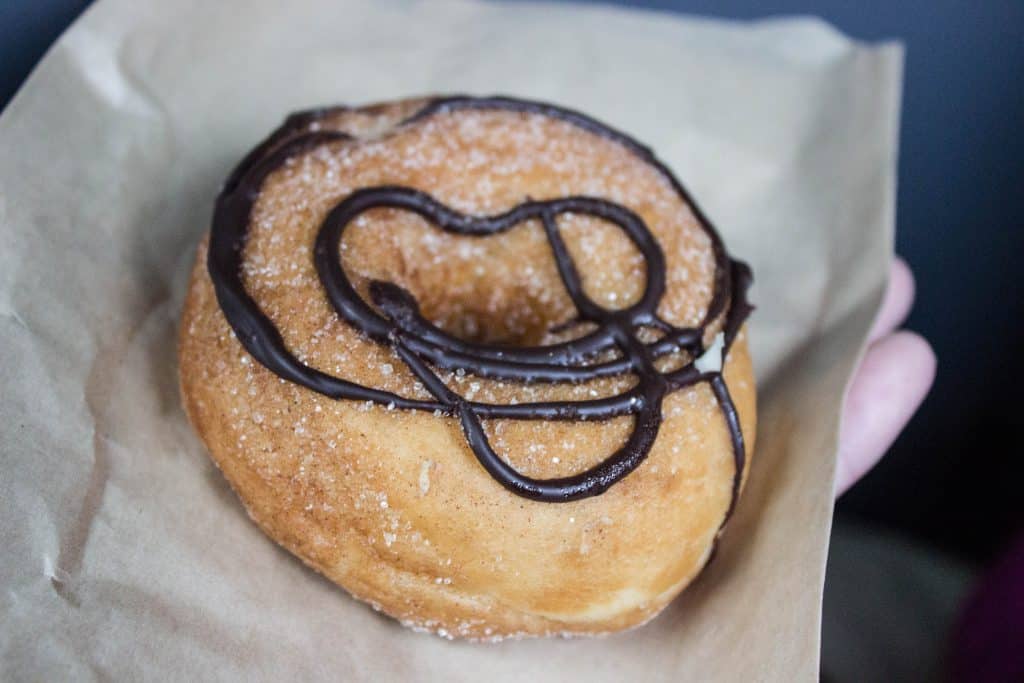 ESSENTIAL INFO
Hours // 7-5 (S-F); 7-7 (S)
Address // 32 Banks Avenue, Asheville
Website // www.vortexdoughnuts.com
---
French Broad Chocolate
I have been to French Broad Chocolate years ago before I went vegan but I didn't get to go this trip. They do have vegan options though!
ESSENTIAL INFO
Hours // 11-11 (S-Th); 11-midnight (F-S)
Address // 10 S Pack Square, Asheville
Website // www.frenchbroadchocolates.com
---
Groceries, Health Stores & Markets
West Village Market
West Village Market is a great grocery store with loads of vegan options! You can find specialty items like Violife cheese, a deli with ready-made vegan food, a baked goods cabinet with vegan options and so much more!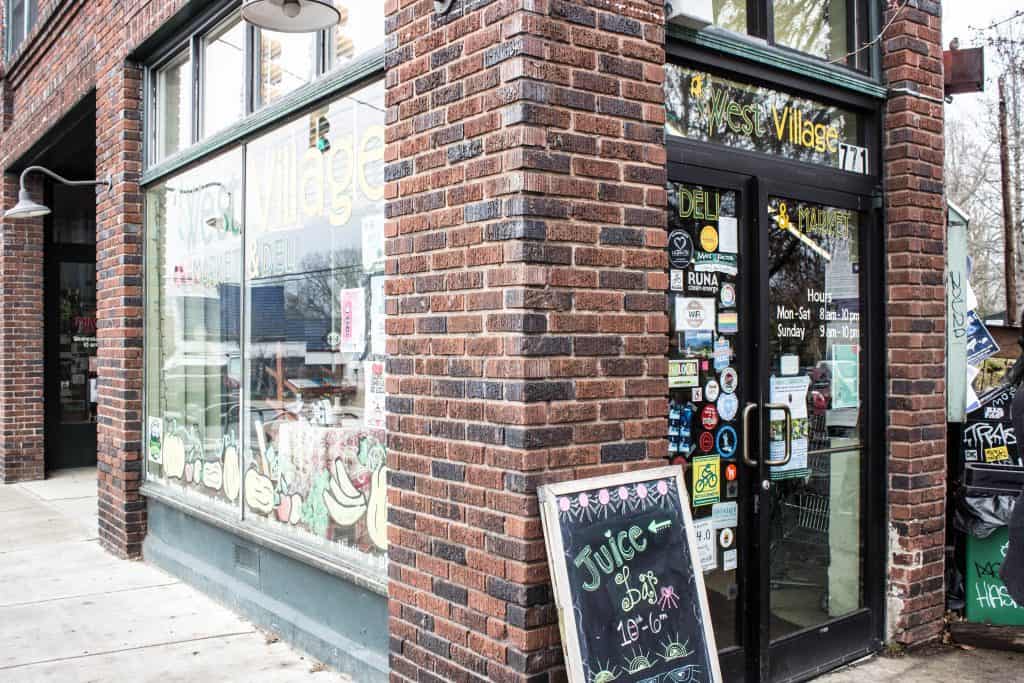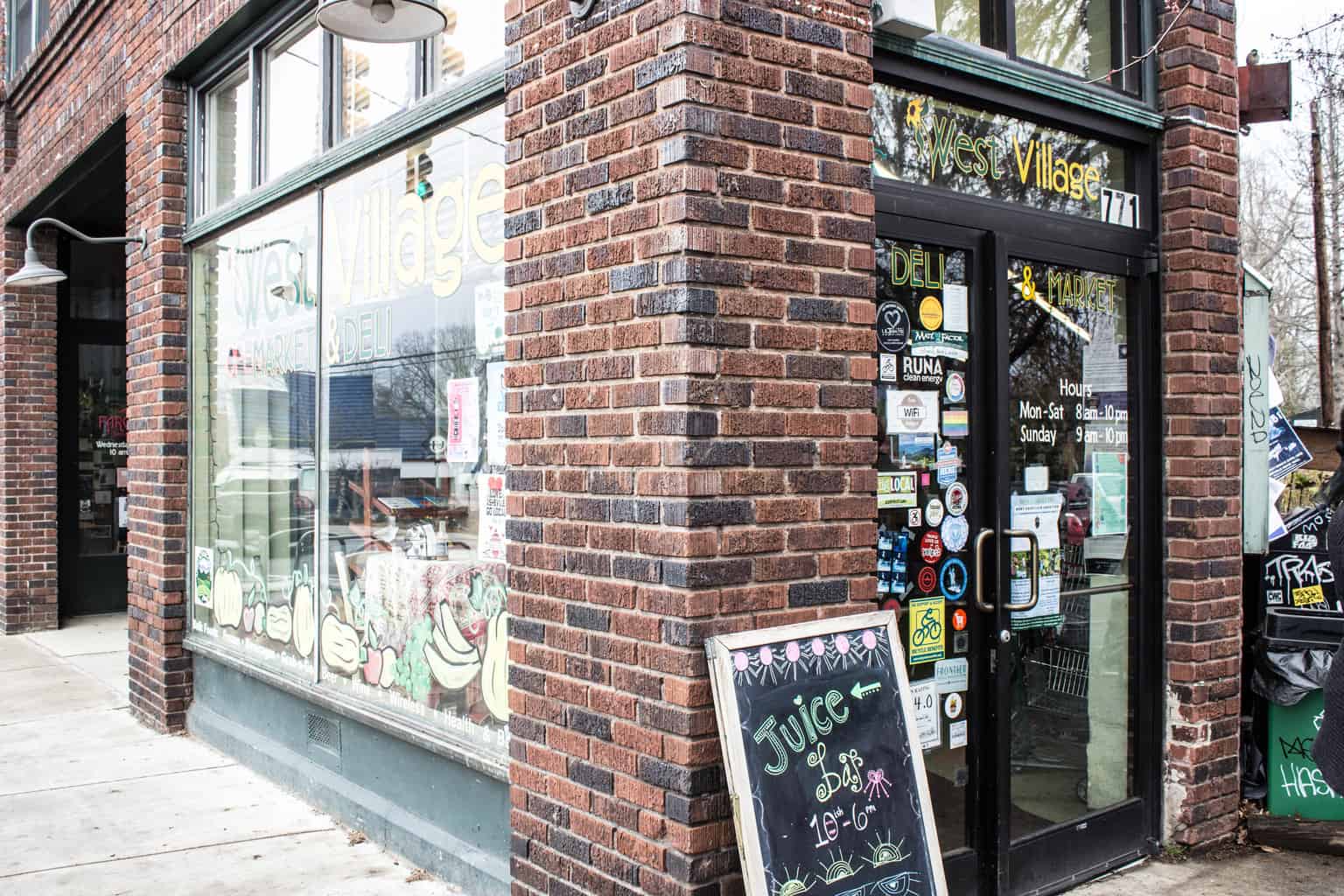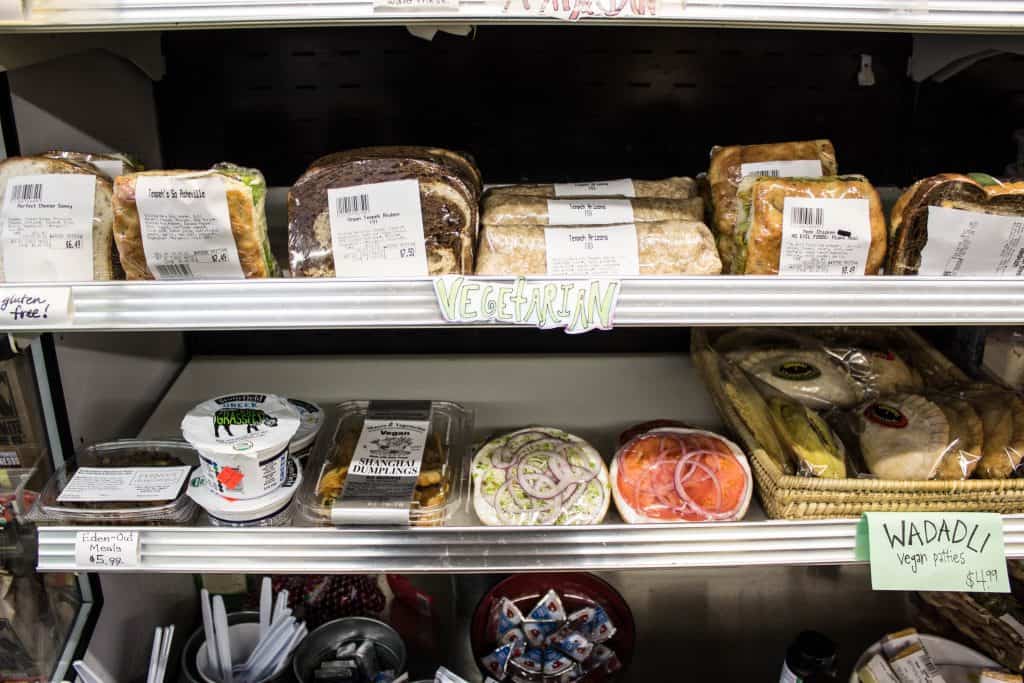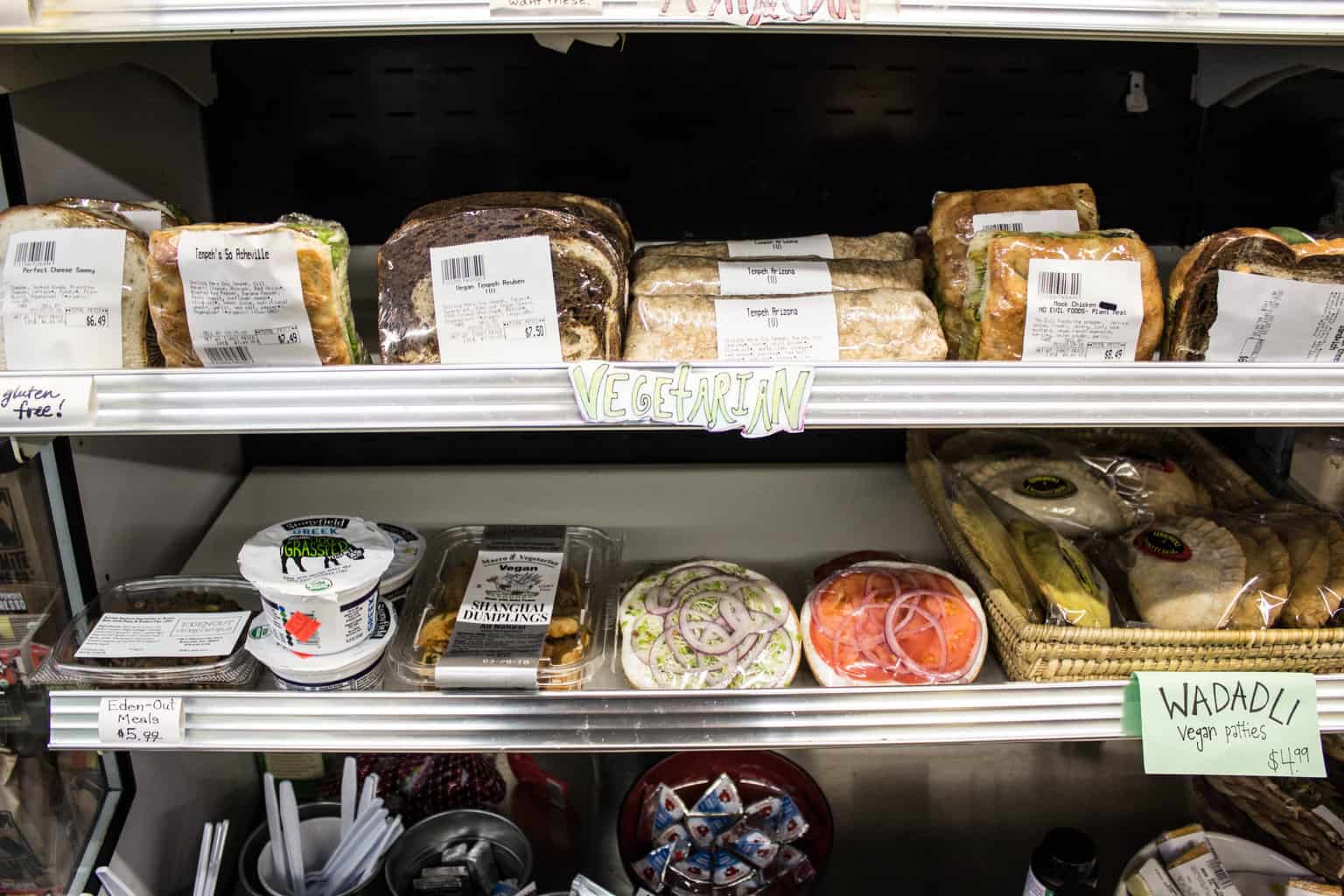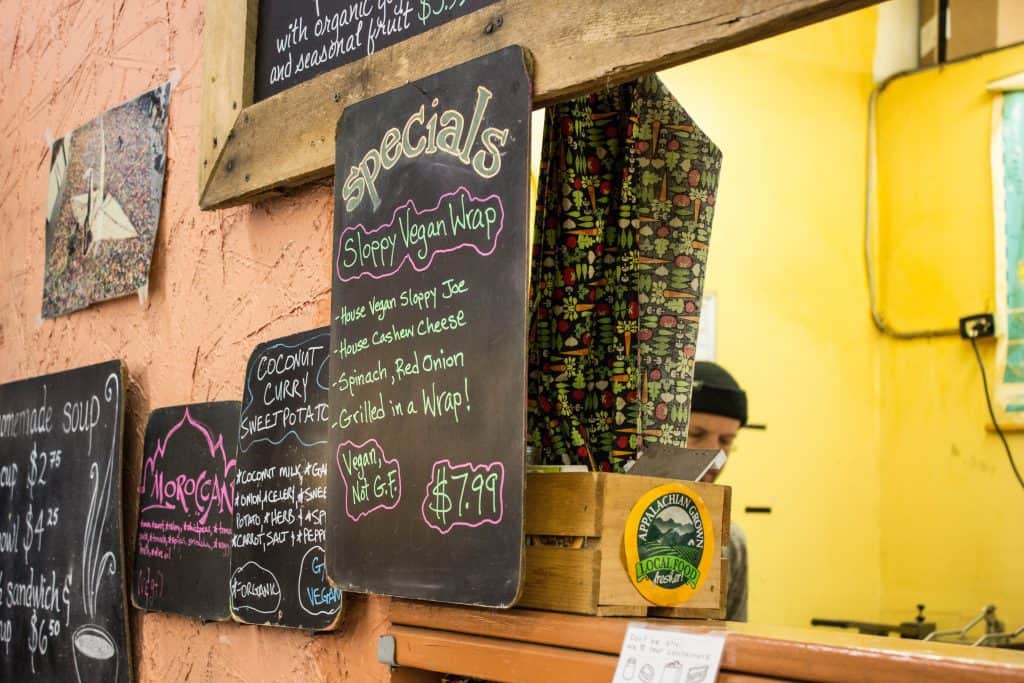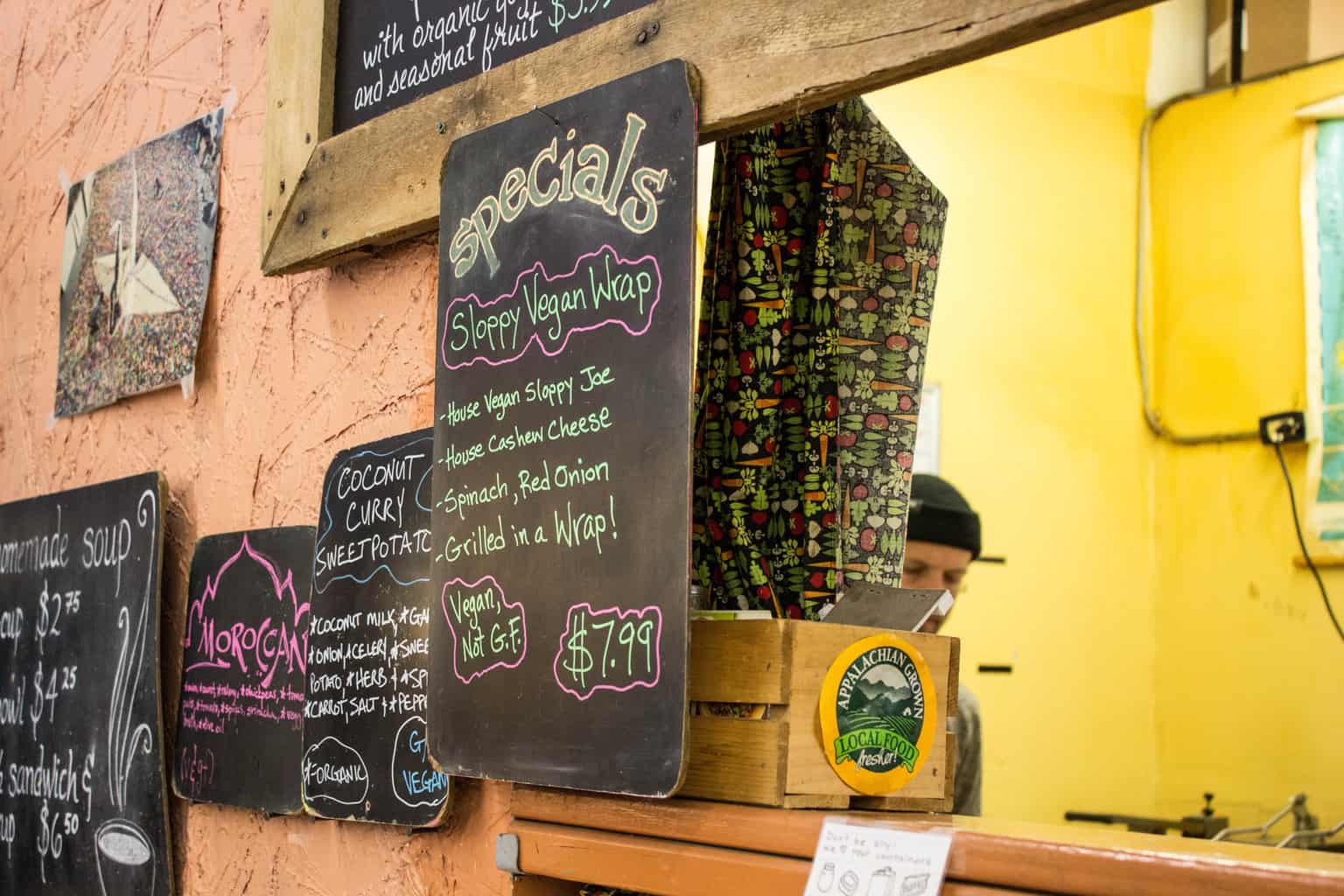 ESSENTIAL INFO
Hours // 8a-10p (M-S); 9a-11p (S)
Address // 771 Haywood Rd, Asheville
Website // www.westvillagemarket.com
---
Vegan Festivals in Asheville
Asheville has not one but two vegan festivals! Lucky!
---
Sanctuaries
---
Asheville Animal Activism
Local Vegan Resources
---
What to Pack for Asheville
Pacsafe Cross Body Purse (I love my Pacsafe products and would highly recommend using them when traveling)
Comfortable Shoes (my feet tend to hurt pretty easily and these are the best shoes I've had in a while for walking a lot)
Have you ever been to Asheville?? Tell me about it in the comments below ↓↓↓
Looking for accommodation in Asheville? Check out reviews here and book here.
Want to know where I stayed? Hotel Indigo Asheville
What else have I written? You can find more Asheville posts here.
Like this post? Have Questions? Hit me up on Facebook | Twitter | Instagram | Pinterest | Email
↓↓↓ PIN IT ↓↓↓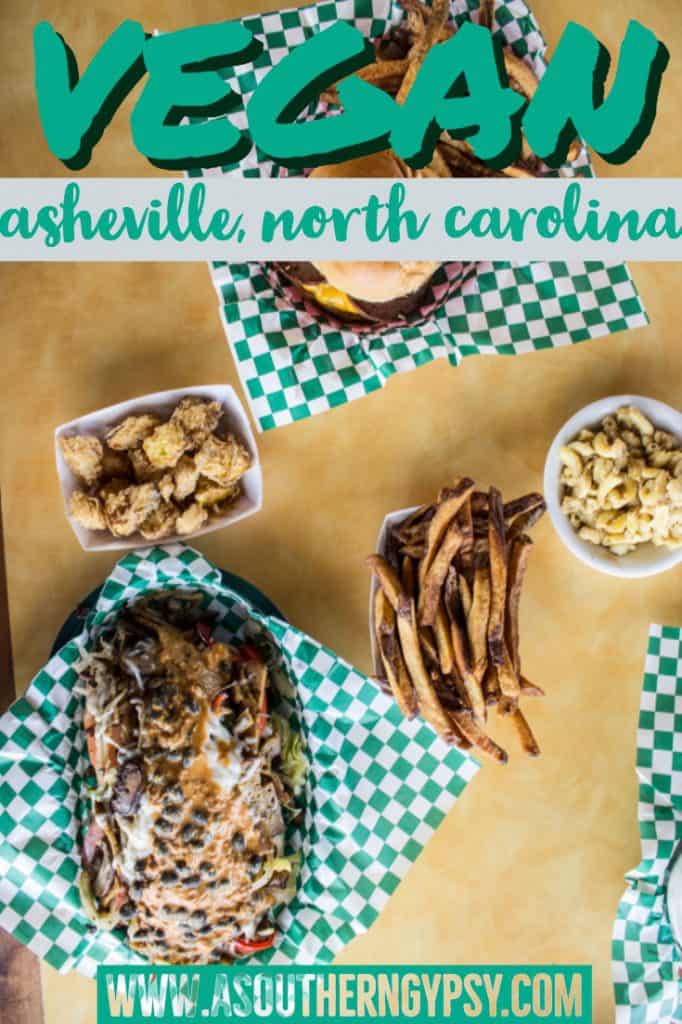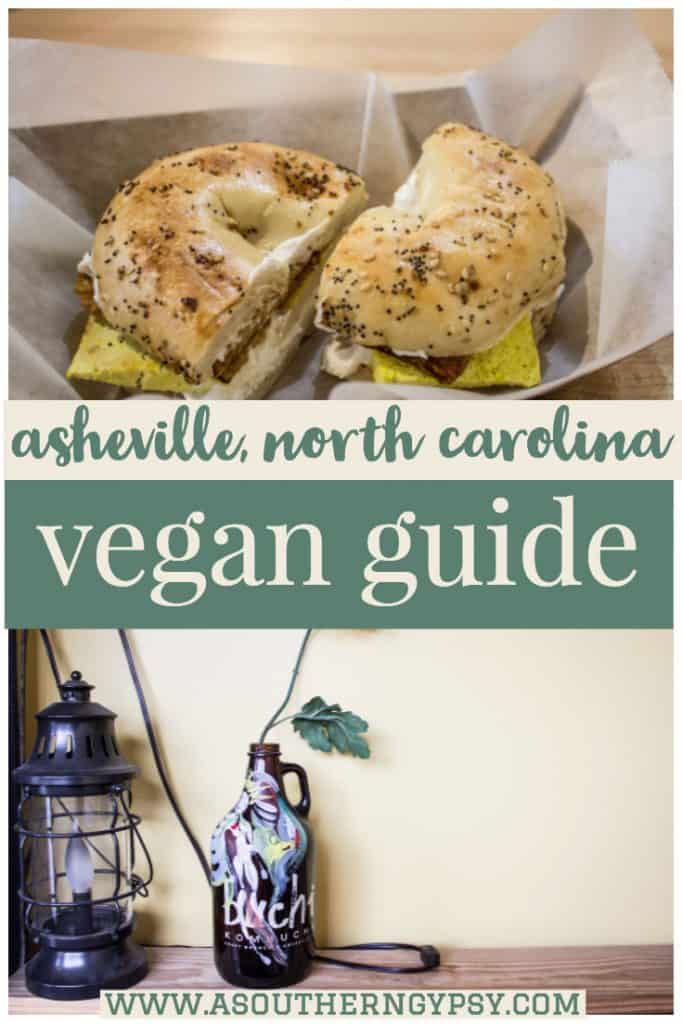 Also, some of the above are affiliate links and I will earn a very small percentage of the sale if you purchase through them at no extra cost to you. Thanks for supporting A Southern Gypsy!