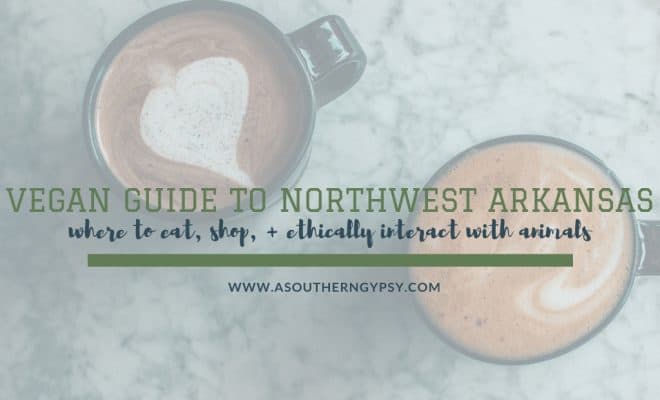 VEGAN
Vegan Guide to Eureka Springs + Bentonville, Arkansas
By |
This post may contain affiliate links, meaning if you book or buy something through one of these links, I may earn a small commission (at no extra cost to you!). Please see my disclosure.
Last Updated on
I'm not sure how many people are going to be searching out vegan options in Northwest Arkansas but I honestly hope it becomes more popular because I low-key fell in love with this corner of the state. I visited Eureka Springs and Bentonville earlier this year and while my trip was very shortlived, I did cram in as much as possible and have definitely added to my must visit again list. I hope after reading this post, you will realize you shouldn't be nervous about traveling anywhere and not having vegan options.
I did a ton of research ahead of time by googling vegan options in Northwest Arkansas, searching on HappyCow and messaging a bunch of different restaurants so I'm including the ones I actually ate at and the ones that were kind enough to get back to me whether I had time to visit them or not! While Northwest Arkansas includes more than just Bentonville and Eureka Springs, those are the two cities I visited. Hopefully, I'll be back soon and I can add more cities to this guide!
Psst: Looking for more information on what there is to do in Northwest Arkansas? Check out a few of our other posts!
---
Vegan & Vegetarian Restaurants in Northwest Arkansas
---
Native Nectar Juice Company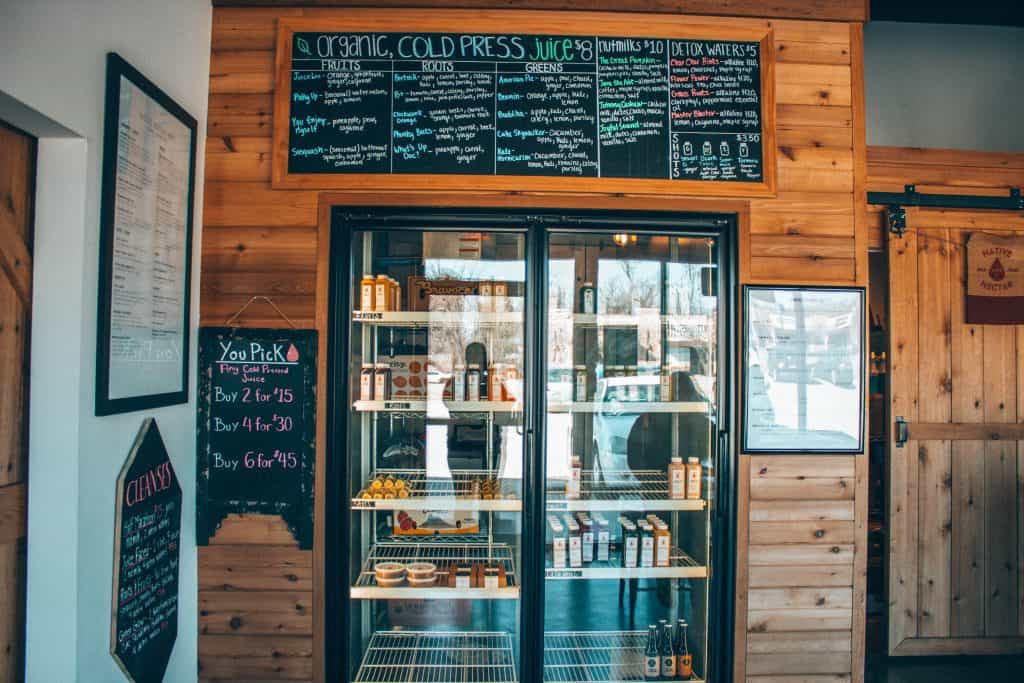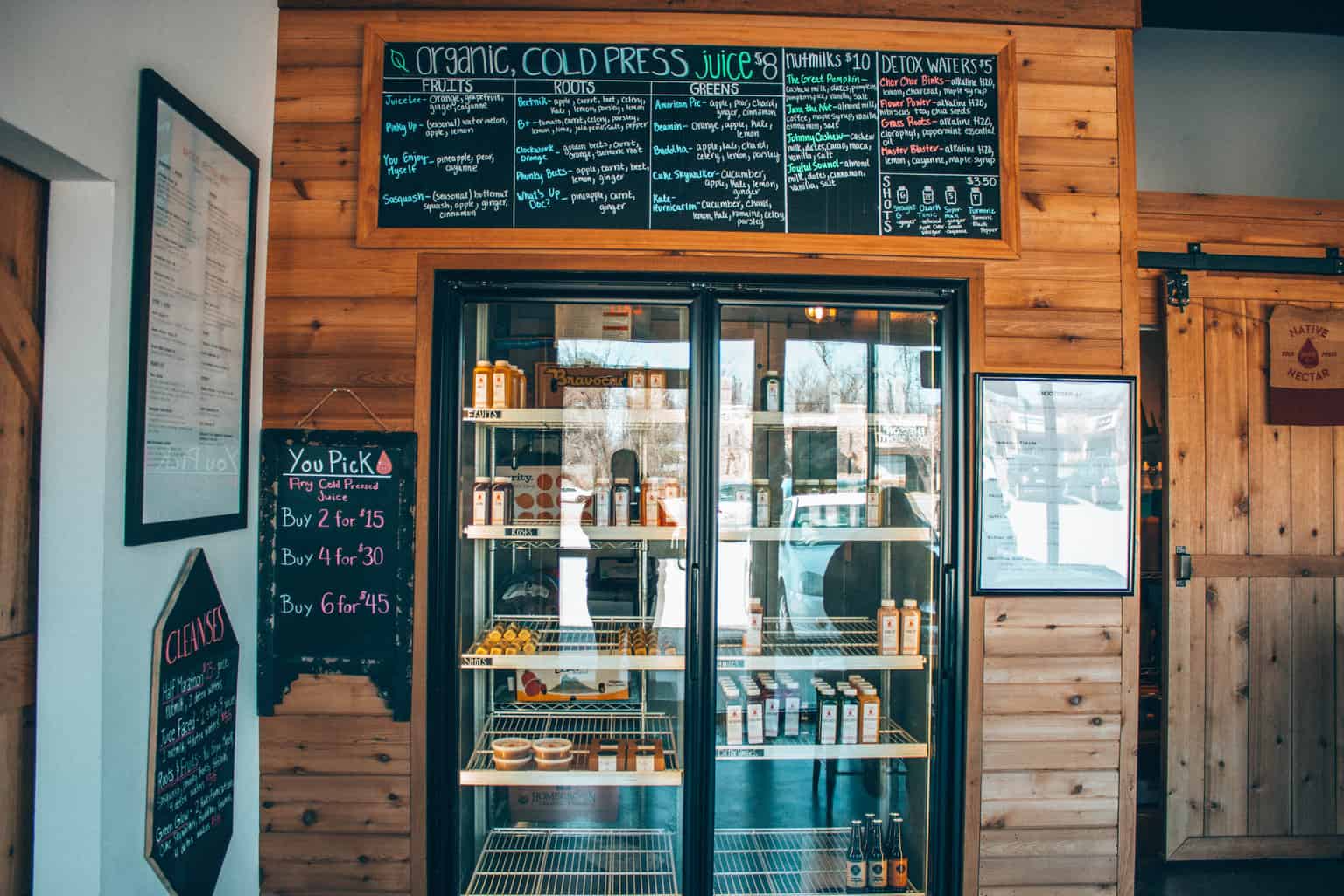 Believe it or not, there is an all-vegetarian spot in Bentonville! I thought this place was only a juice bar which was great enough but they actually have a fairly extensive plant-based menu but, unfortunately, it wasn't available on weekends. There were some items that looked so delicious though so definitely check it out!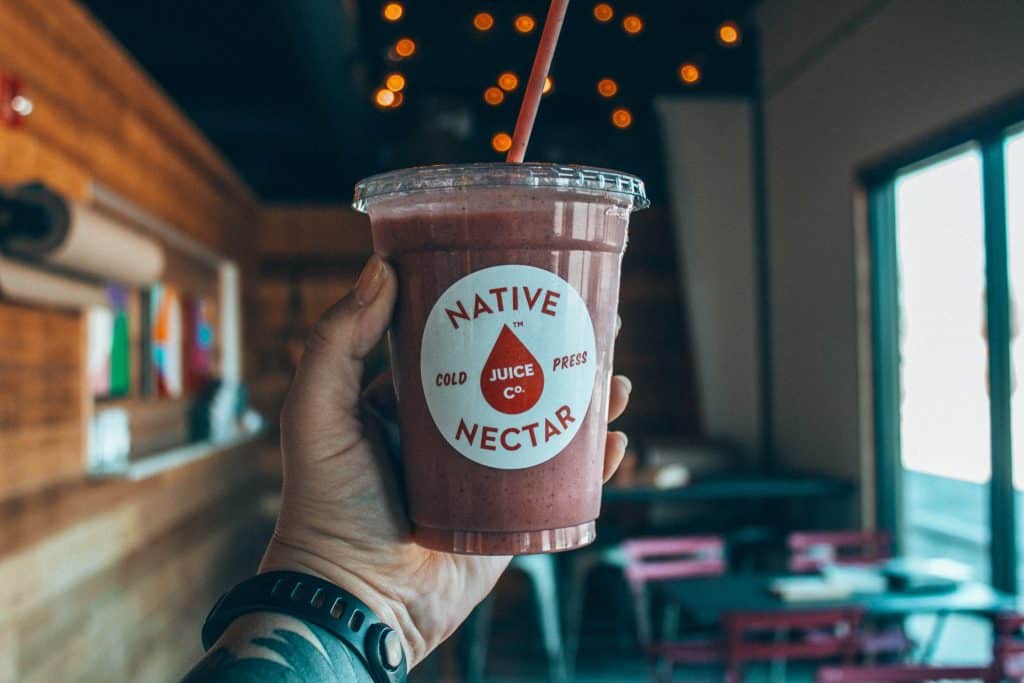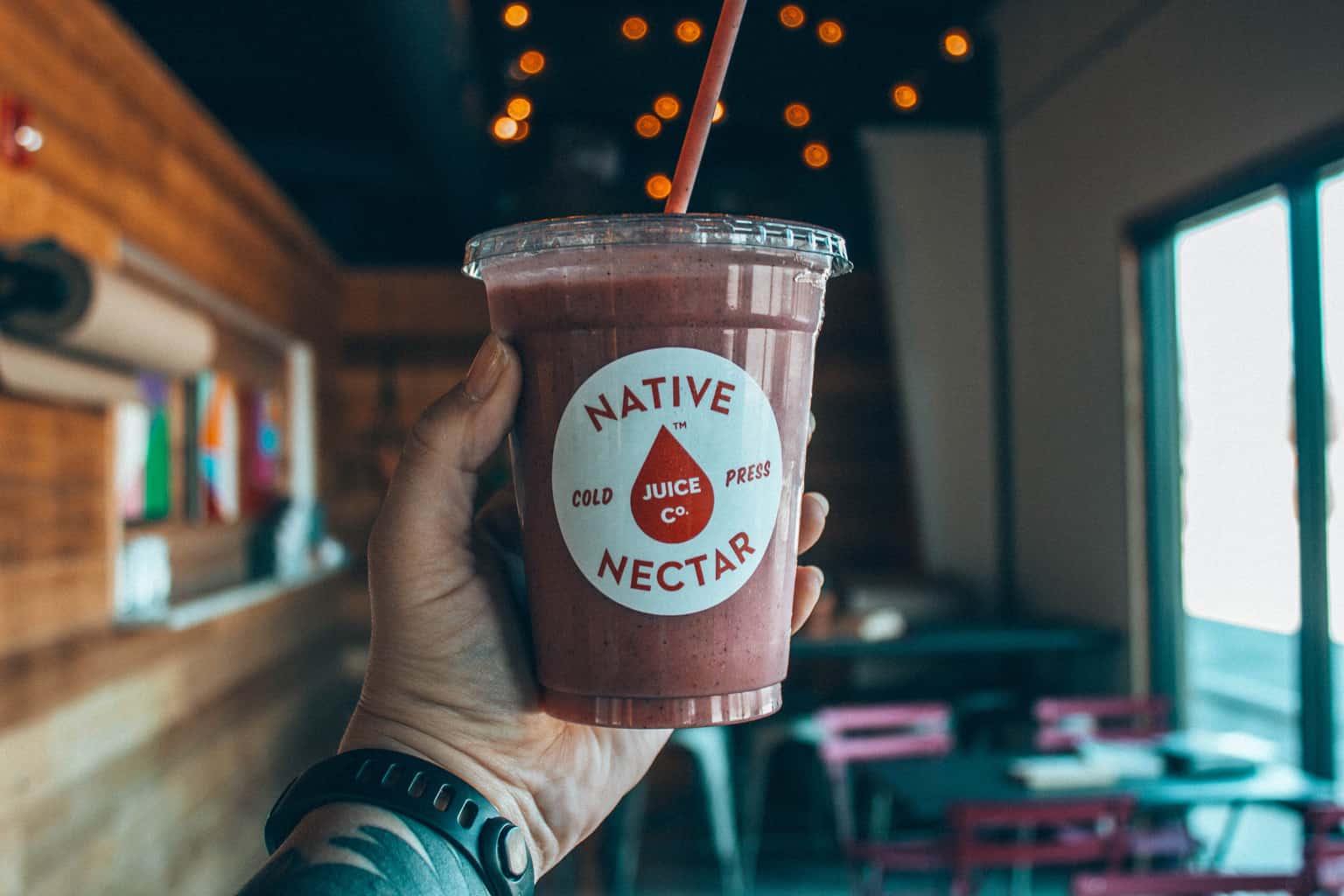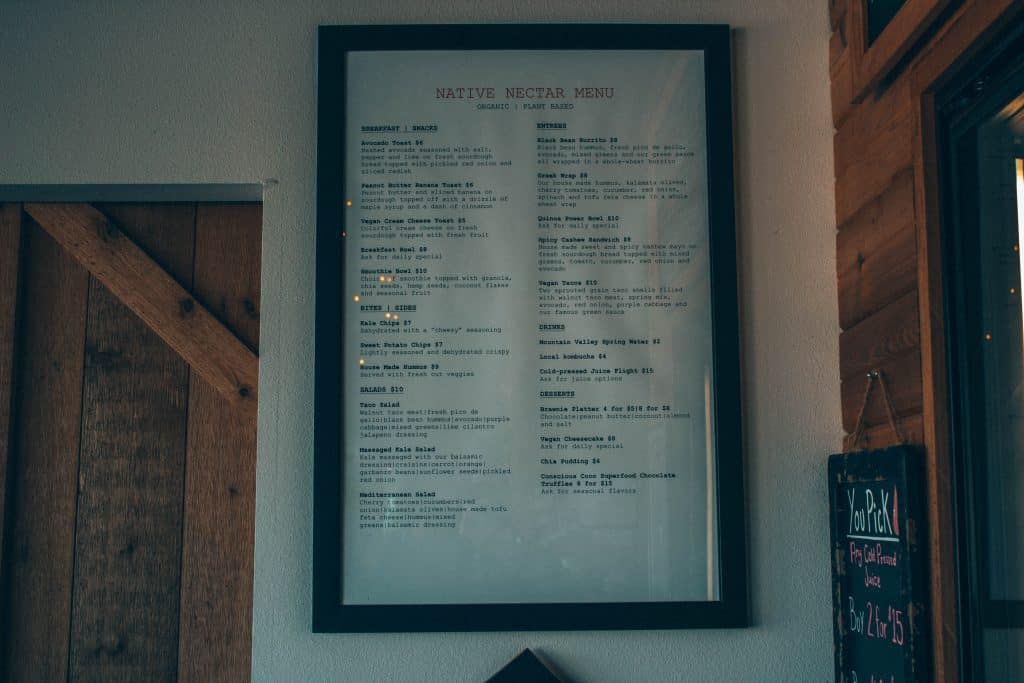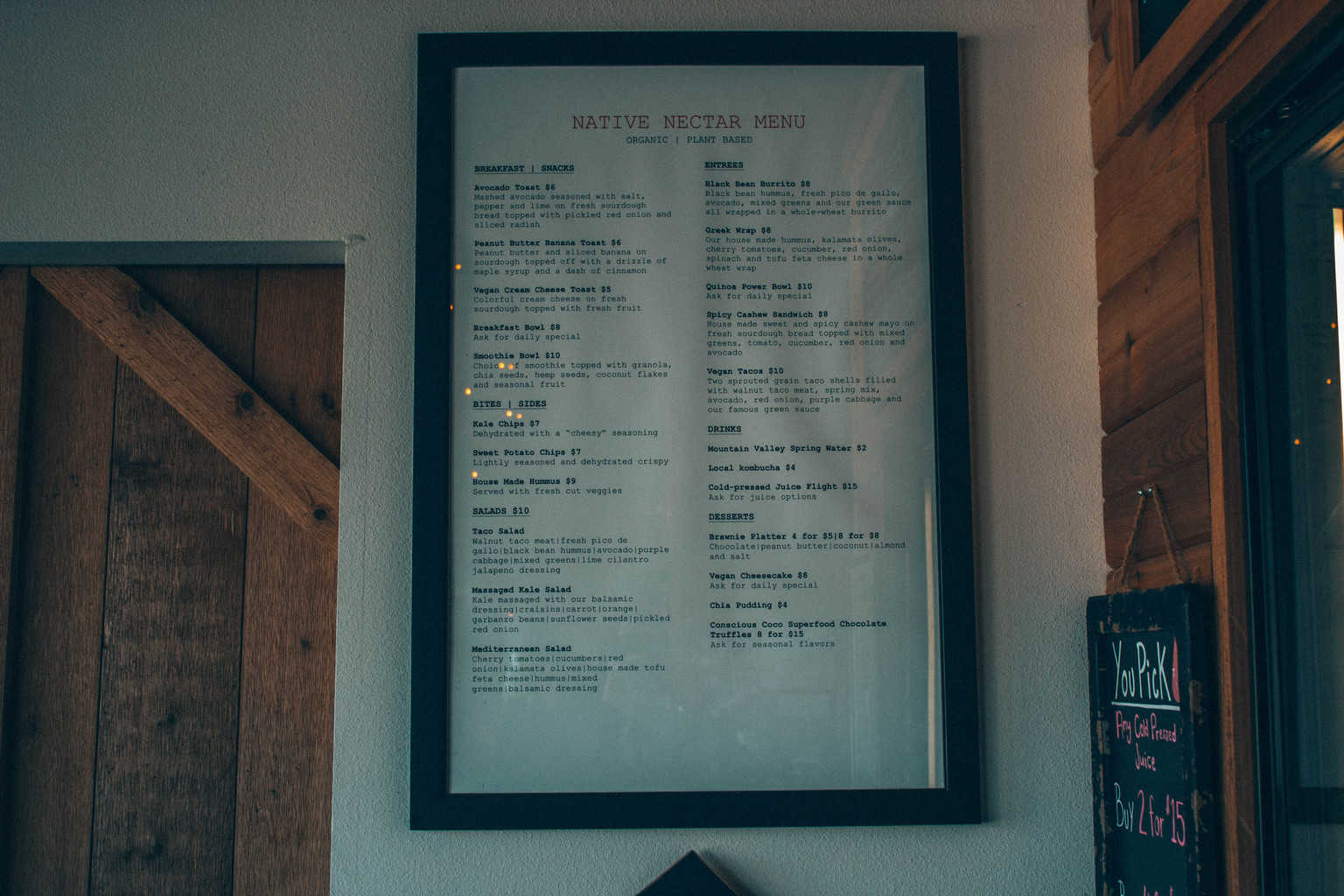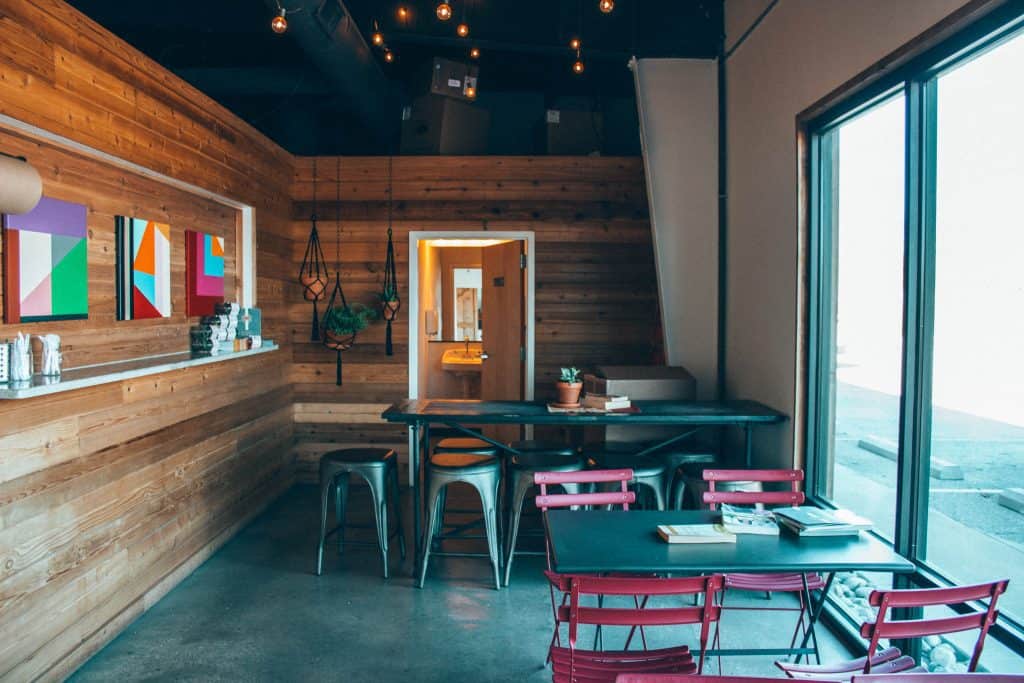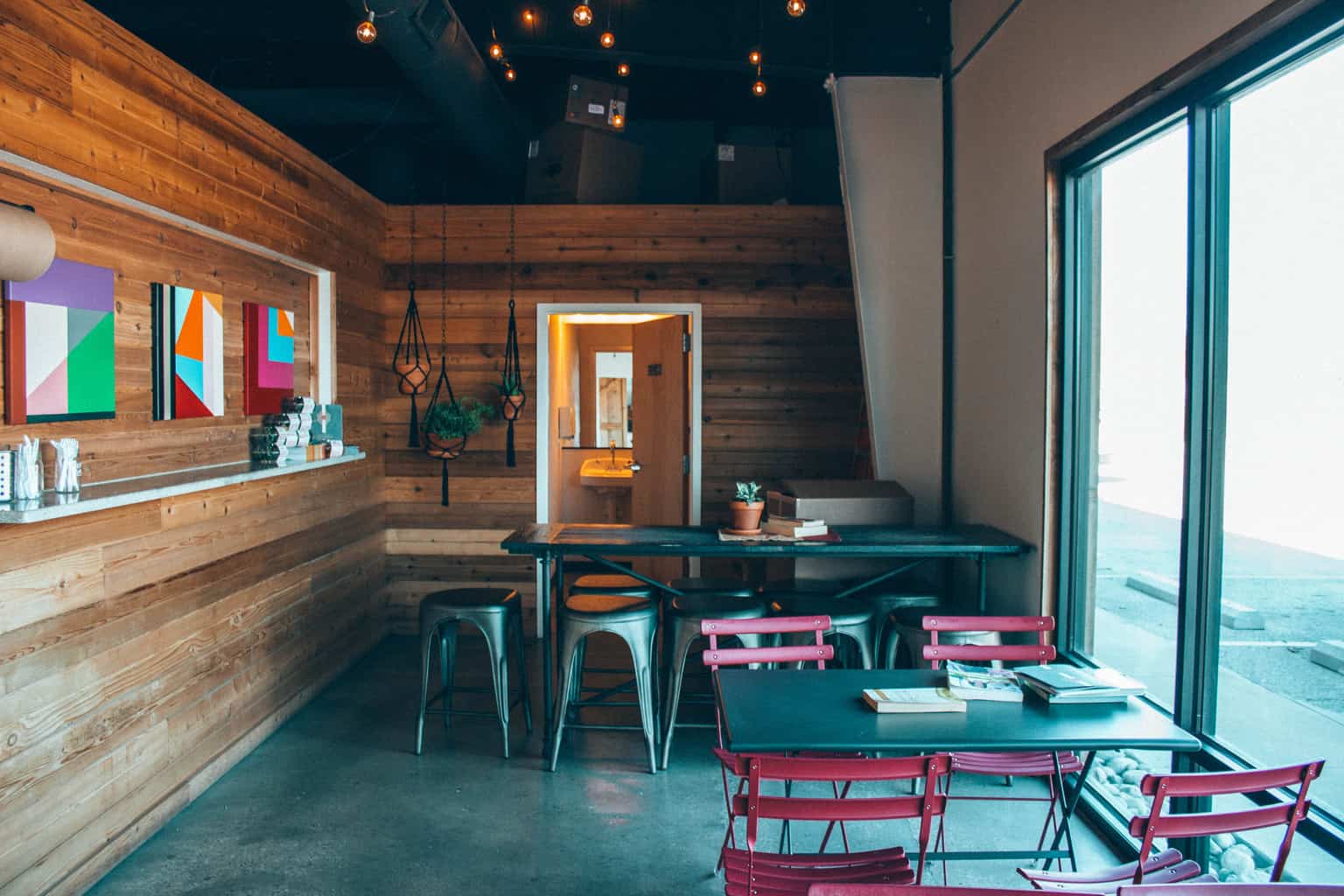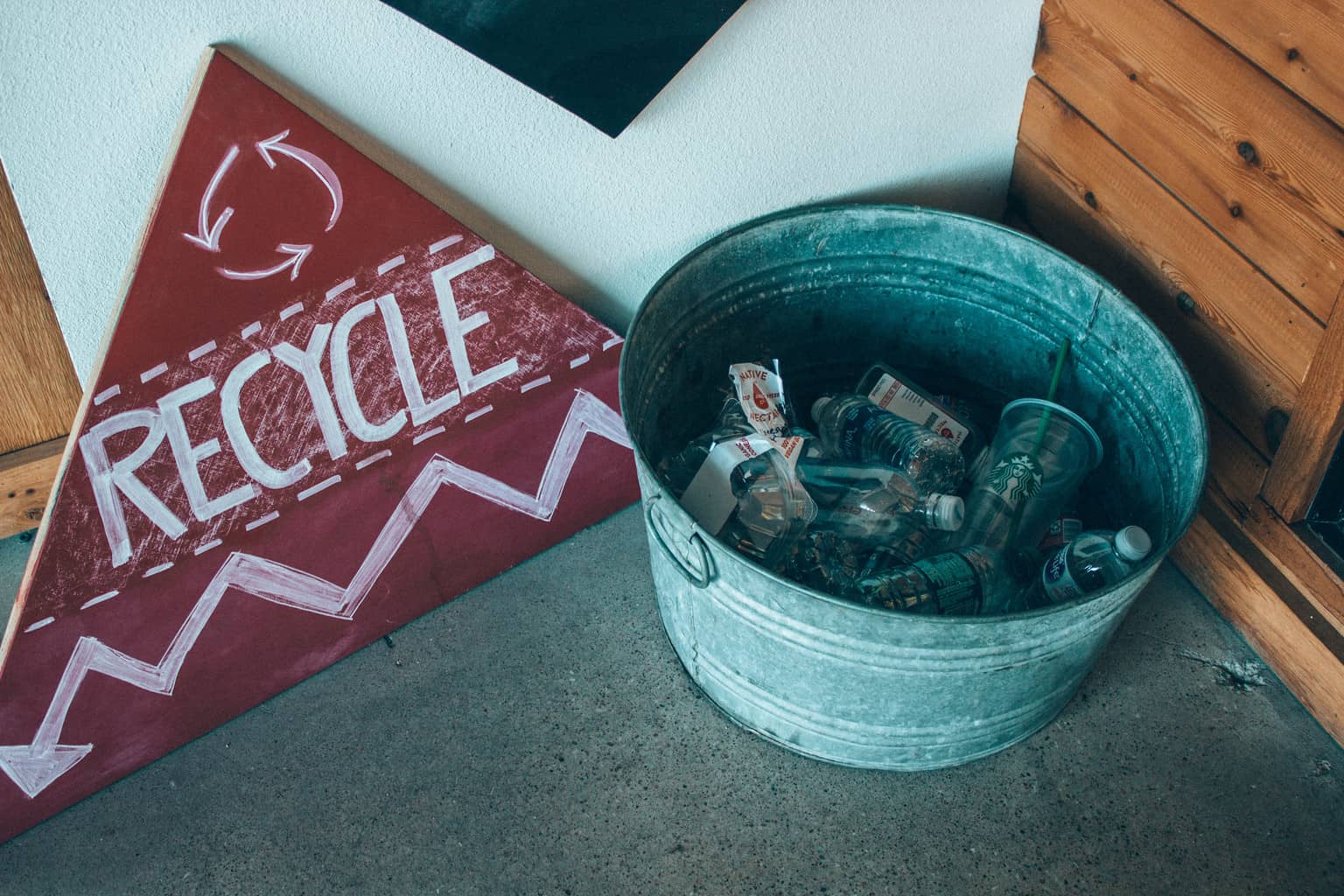 ESSENTIAL INFO
Address >> 3406 SE J Street, Bentonville
Hours >> 7:30a-7p (M-F) // 8a-3p (Sat) // 12p-5p (Sun)
Website >>  www.nativenectarjuice.com
---
Vegan-Friendly Restaurants in Bentonville
---
The Hive at 21C Bentonville
Chef Matthew McClure is amazing and the best meal of the weekend definitely occurred here. Their menu is seasonal and changes often. At the time of my visit, they had several vegan options including a white bean soup (sans bacon), a beet hummus that is both beautiful and delicious, a few different salads and their main vegan entree is Madras Currie Panisse. I didn't even know what panisse is but it's one of the most delicious things I've ever tasted. It's an Italian dish made out of chickpea flour but The Hive puts their own twist on it. Just get it! You won't be disappointed.
After, or before, your meal make sure to check out the art inside the 21C Hotel. I love visiting 21C Hotels – check out my stay at one in Oklahoma City.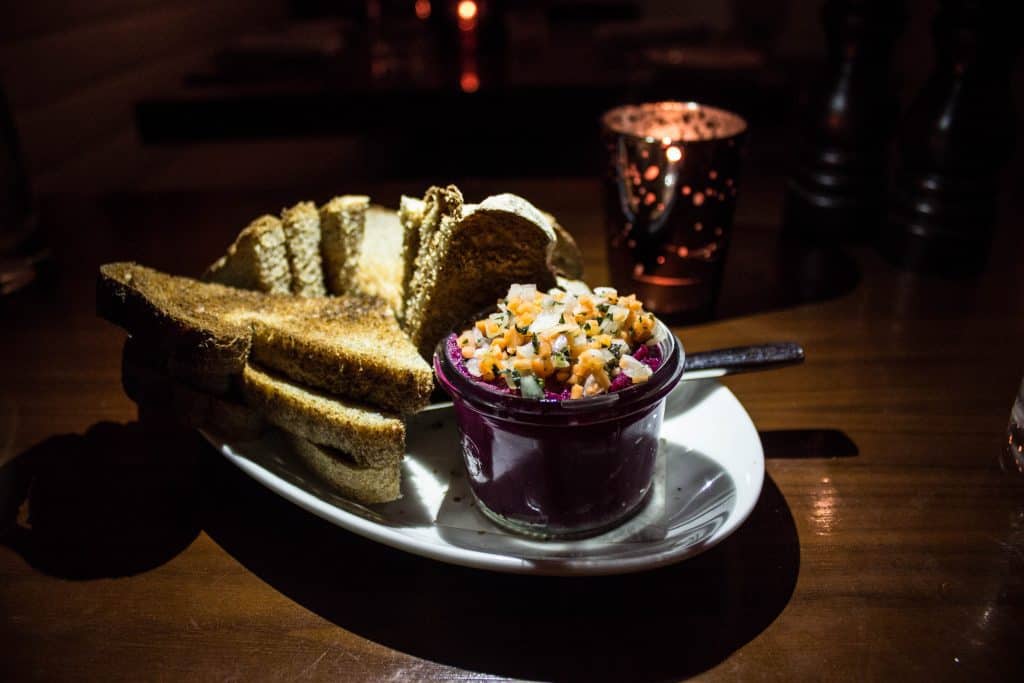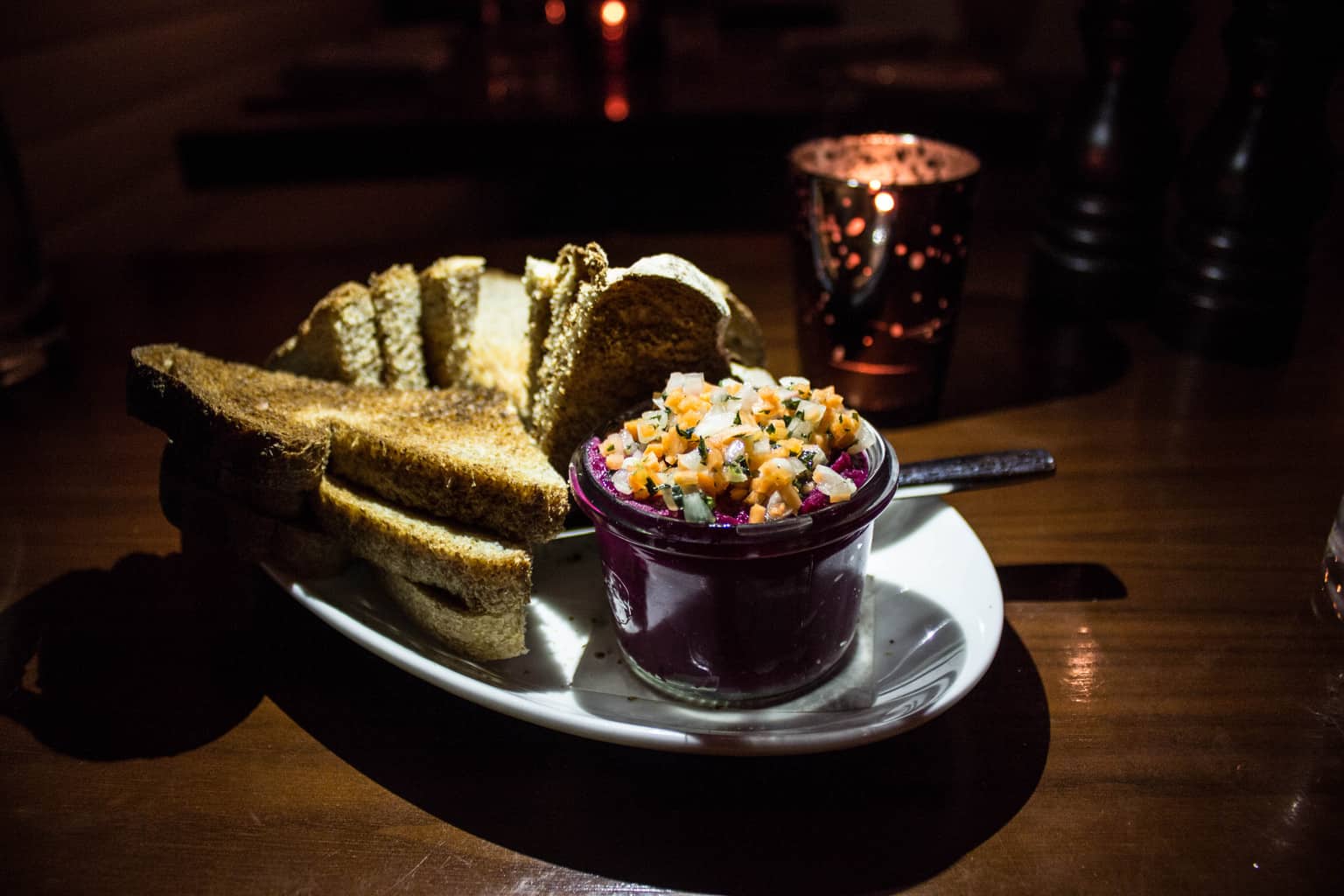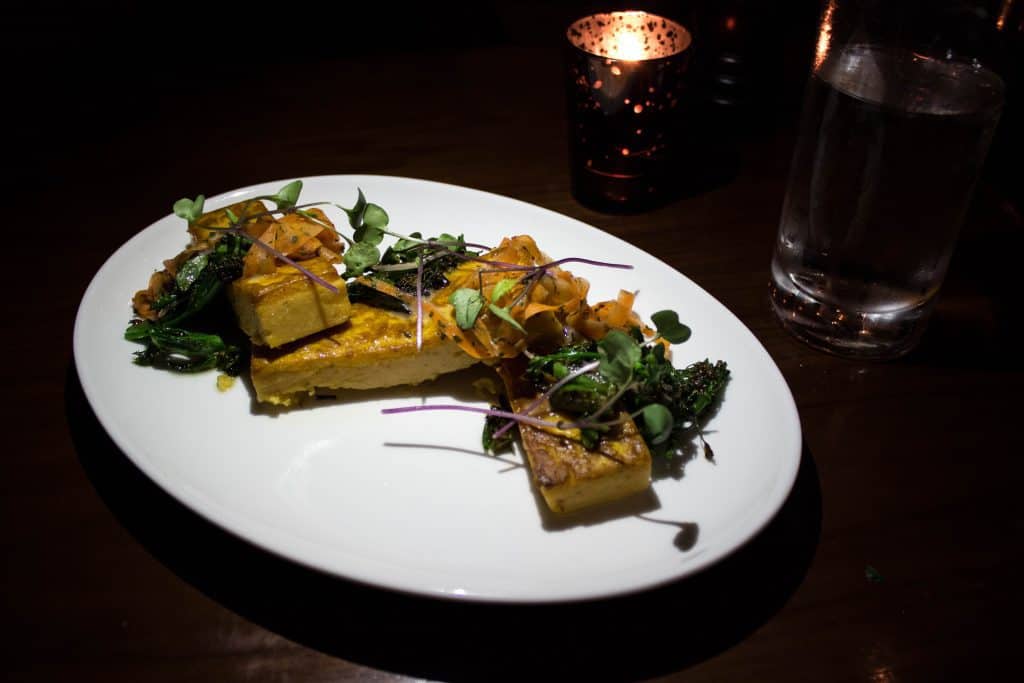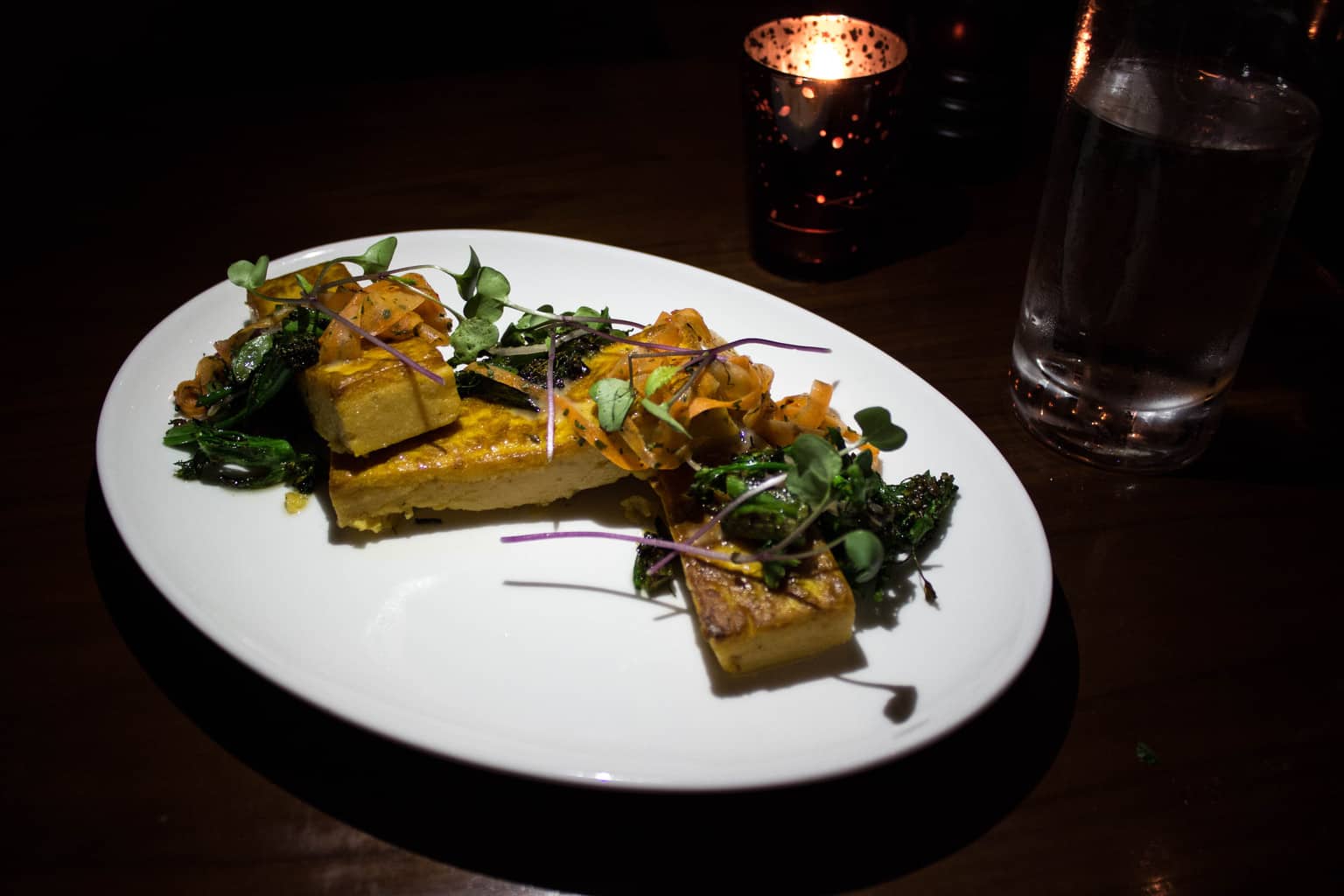 ESSENTIAL INFO 
Address >> 200 NE A Street, Bentonville
Hours >> 6:30a-12a (Sat-Thurs) // 6:30a-1aa (Fri)
Website >> www.thehivebentonville.com
---
The Preacher's Son
If I could do the trip all over again, I would go here on Friday night and eat at The Hive on Sunday since The Preacher's Son isn't open on Sundays. It looks like they have some great vegan or vegan possible options and the person I spoke with said many items can be made vegan. The restaurant is located within an old church which is pretty awesome!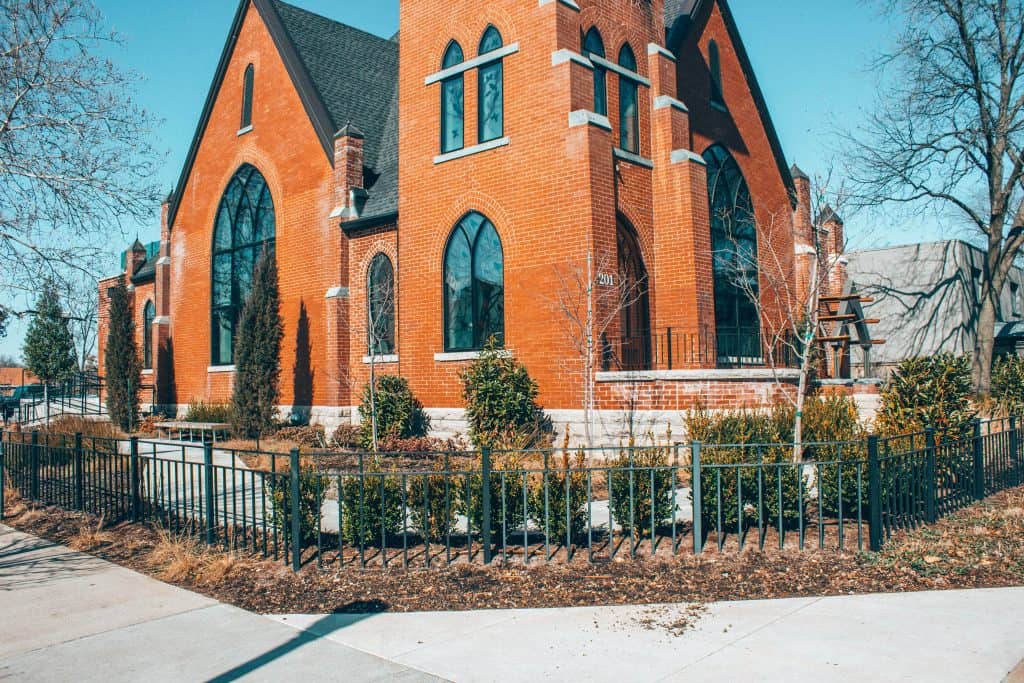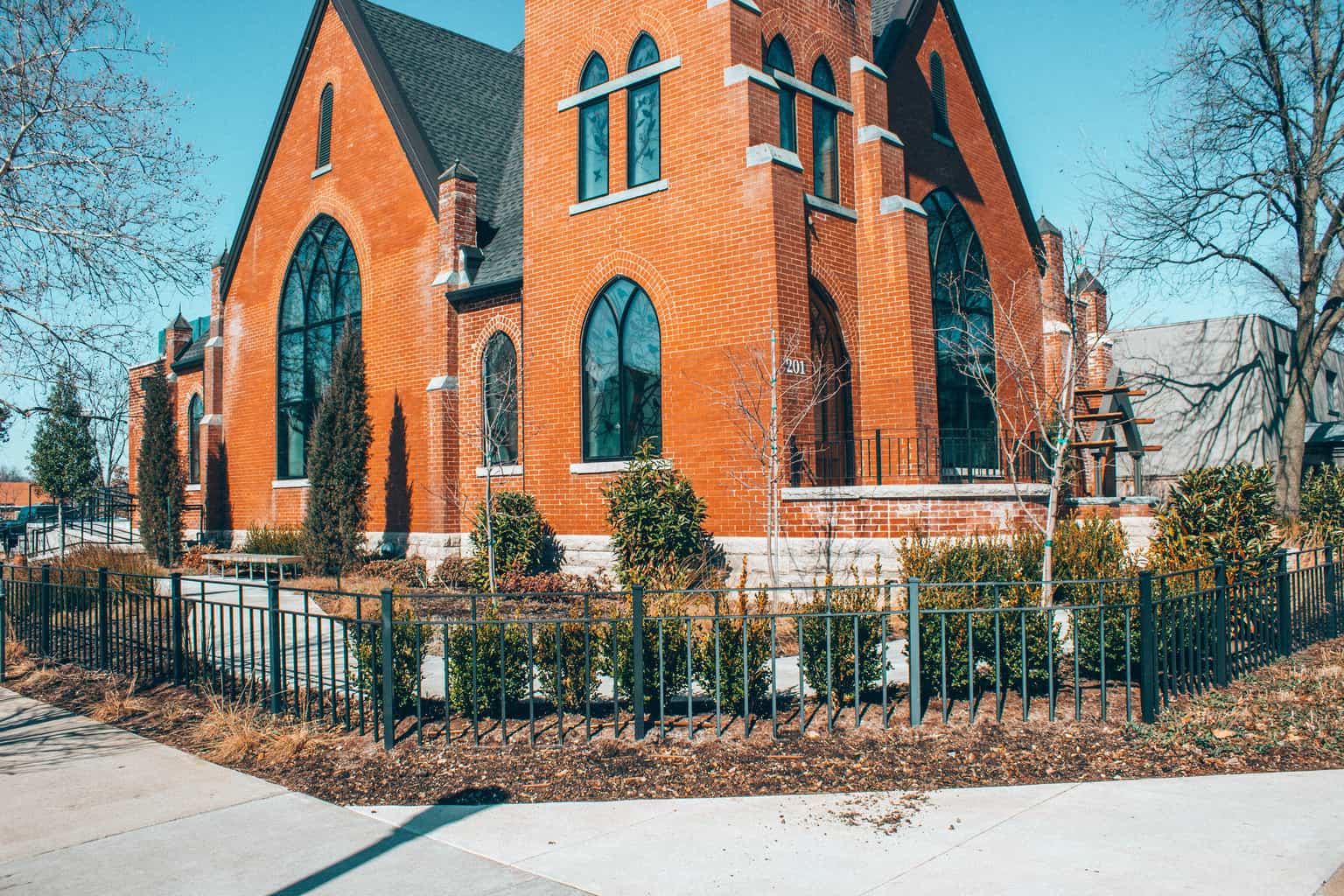 ESSENTIAL INFO 
Address >> 201 NW A Street, Bentonville
Hours >> 11a-2p; 5p-10p (M-F) // 5p-10p (Sat)
Website >> www.thepreachersson.com
---
Natural Muse
If you're looking for a spot to get the Beyond Burger, check out Natural Muse in Bentonville. According to the person I spoke to, you'll need to substitute the bun for a lettuce wrap but still a quality option!
ESSENTIAL INFO
Address >> 1500 S Walton Blvd, Bentonville
Hours >> 10:30a-8p (M-S) // Closed Sundays
Website >> www.naturalmusebfc.com/
---
Onyx Coffee Lab
Onyx Coffee Lab is located in downtown Bentonville and the coffee shop vibes are on point! They have a few different kinds of plant milk and several specialty drinks on their menu that are marked vegan. We had the hot chocolate with almond milk and the sporchata – both were absolutely perfect!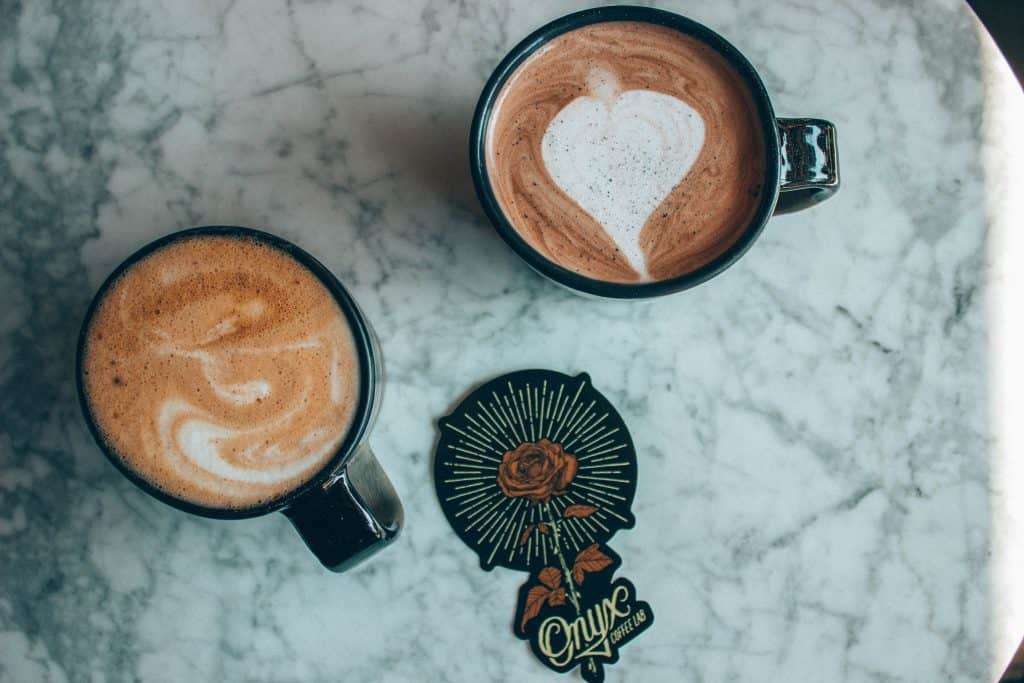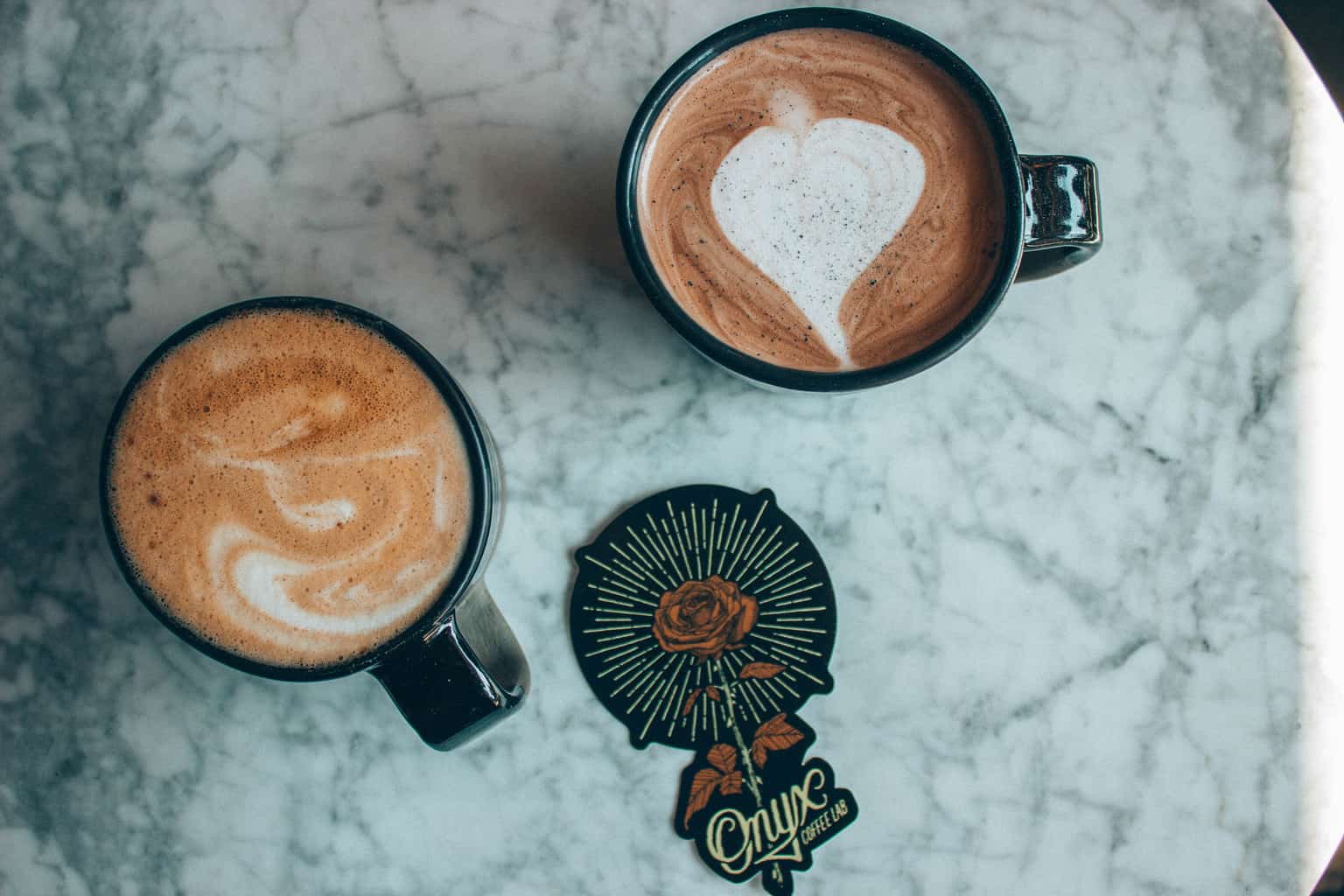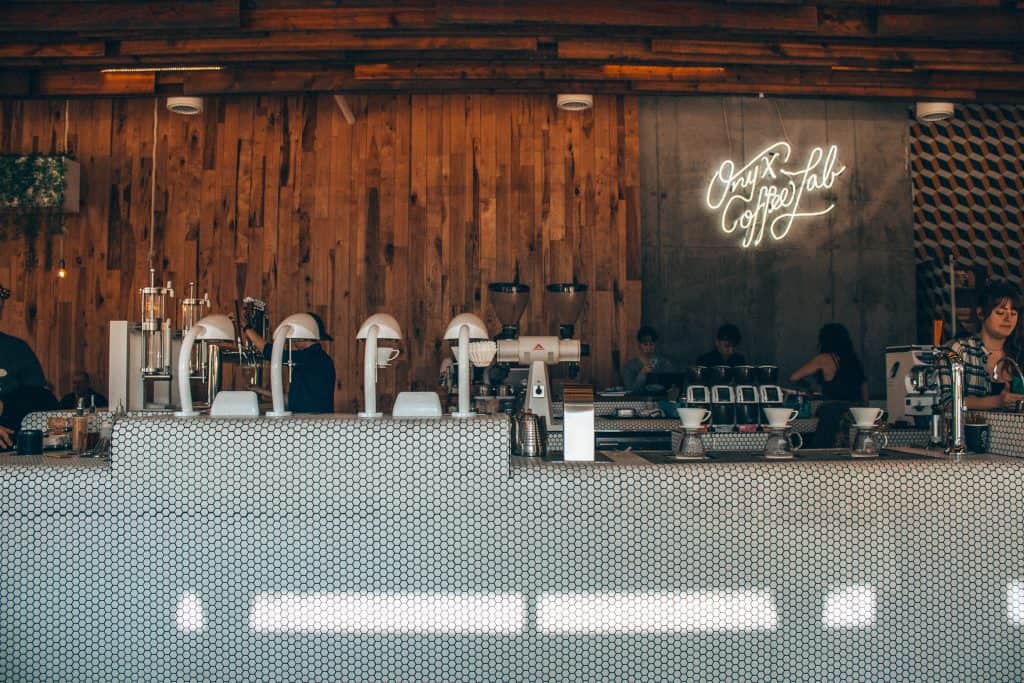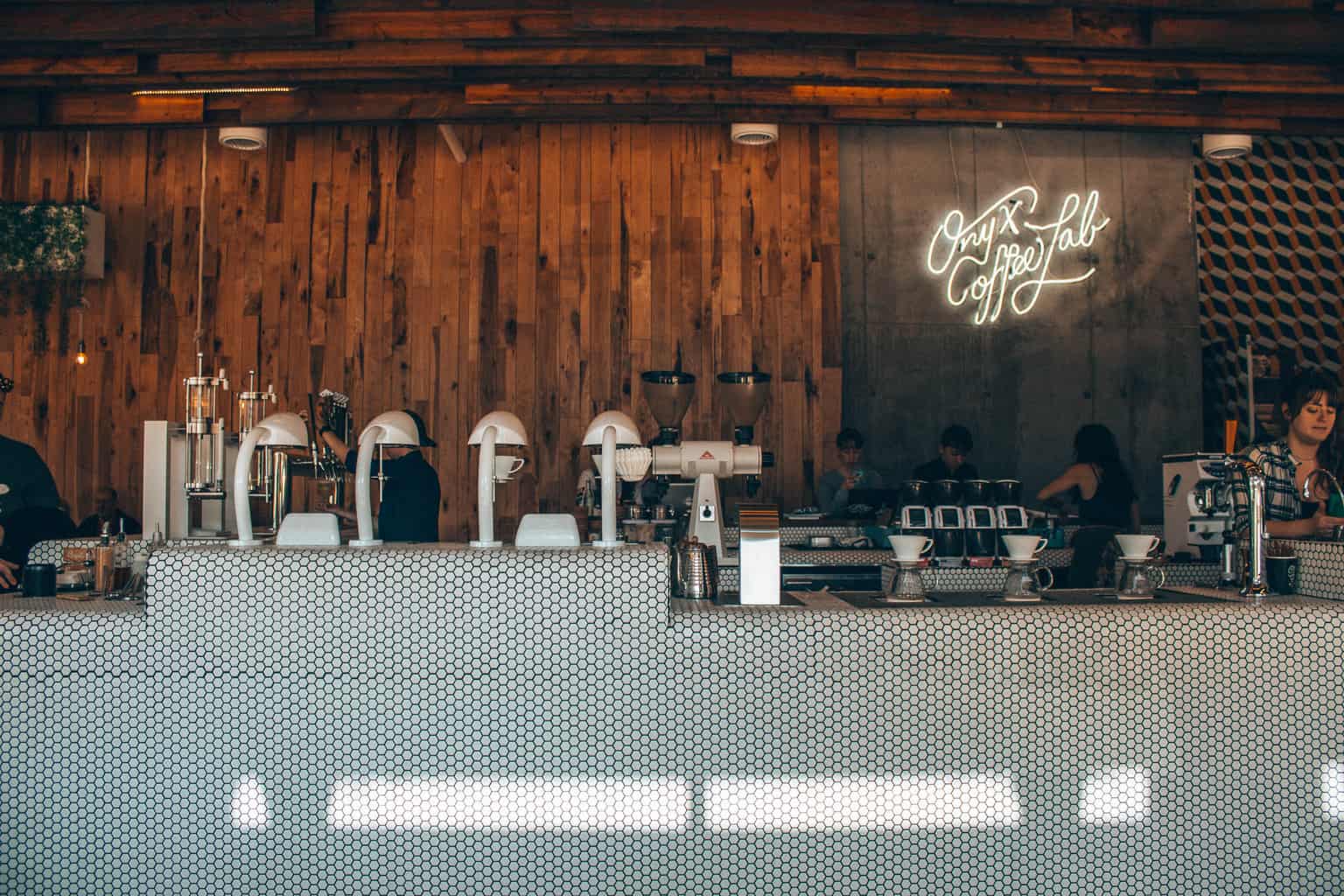 ESSENTIAL INFO
Address >> 100 NW 2nd Street, Bentonville
Hours >> 6:30a-9p (M-S) // 7a-6p (Sun)
Website >> www.onyxcoffeelab.com
---
Pressroom
Another spot I didn't get to eat at but I did reach out and they said they're happy to work with dietary needs and to just let the server know!
ESSENTIAL INFO
Address >> 100 NW 2nd Street, Bentonville
Hours >> 7a-10p (M-F) // 9a-10p (Sat) // 9a-3p (Sun)
Website >> www.eatatpressroom.com
---
Ozark Mountain Bagel Company
According to staff, "All of our bagels (except for the ones with added cheese and chocolate chips) are vegan-friendly!" Go get your bagel fix!
ESSENTIAL INFO
Address >> 214 SE Walton Blvd, Bentonville
Hours >> 6a-3p (M-F) // 7a-1p (S-S)
Website >> www.ozarkmountainbagelco.com
---
Vegan-Friendly Restaurants in Eureka Springs
Aquarius Taqueria Tequila & Mezcal Bar
Okay, I'm not even the biggest fan of Mexican food (I know, I know – I'm in the minority here) but I really loved Aquarius Taqueria. Their salad dressing, rice, beans, tortillas, chips, guacamole and salsas are all vegan naturally so need to ask or change anything! You can pretty much get almost anything without cheese or crema and be good to go!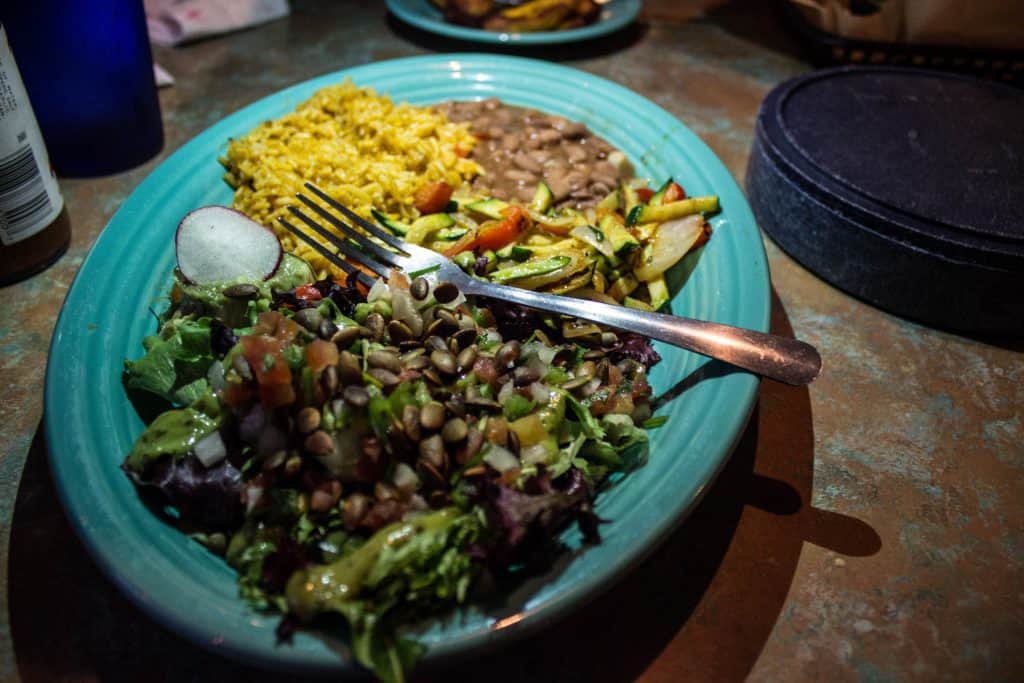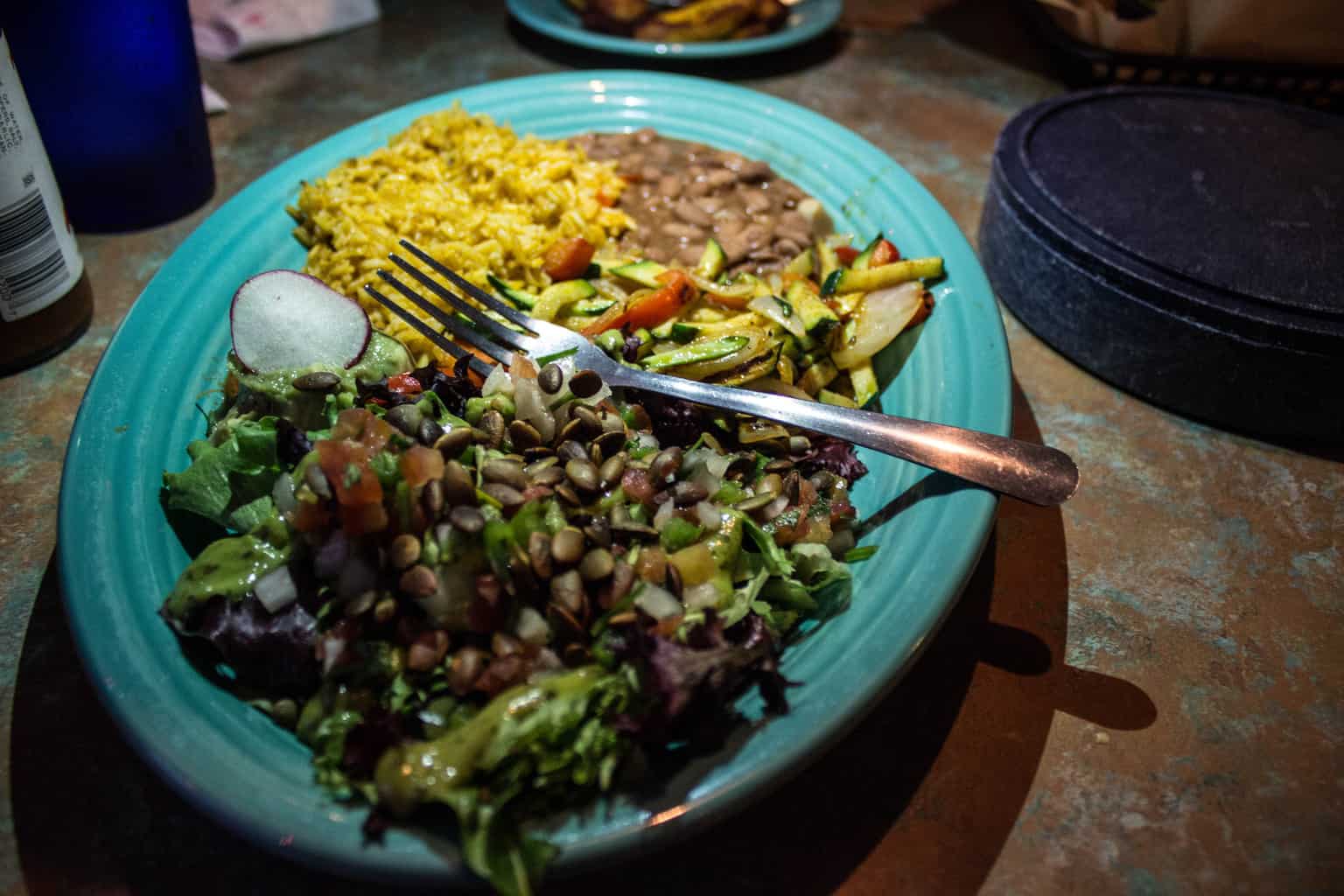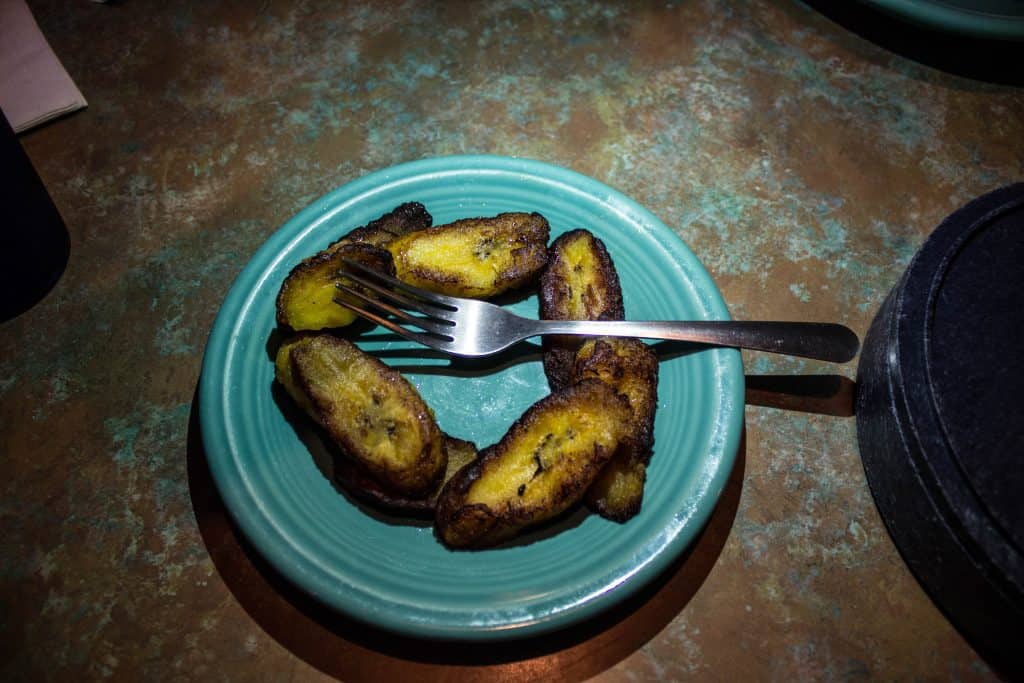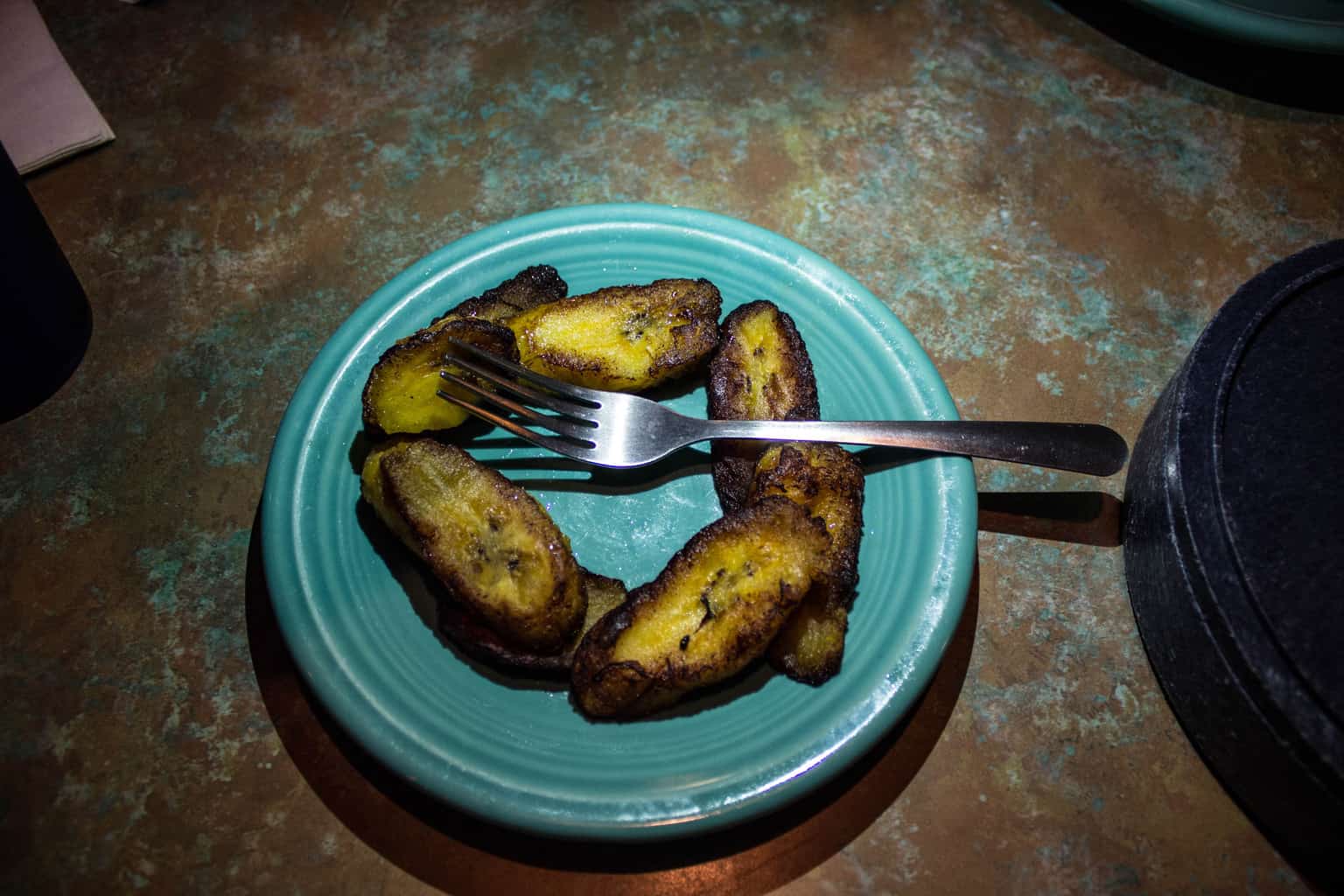 ESSENTIAL INFO
Address >> 91 S Main Street, Eureka Springs
Hours >> 11a-9p (Thurs + Sun) // 11a-10p (Fri + Sat) // Closed M-W
Website >> facebook
---
Local Flavor Cafe
I spoke with someone from Local Flavor Cafe in Eureka Springs and they said they can make many of their dishes vegan since they make everything from scratch so definitely check them out! I wish we had actually tried this place over Grotto but next time!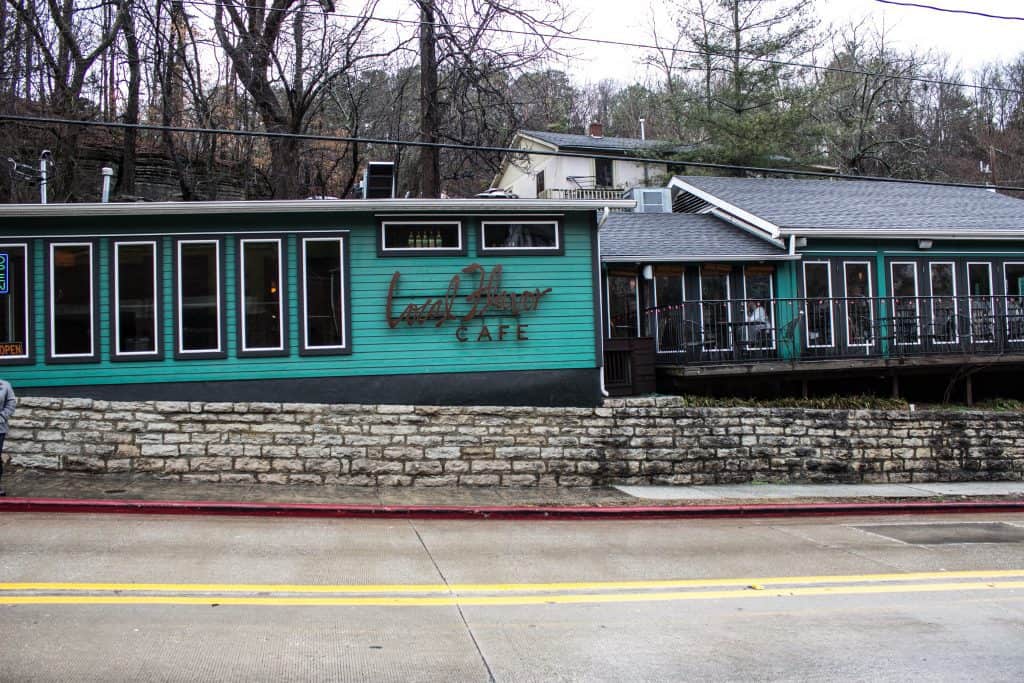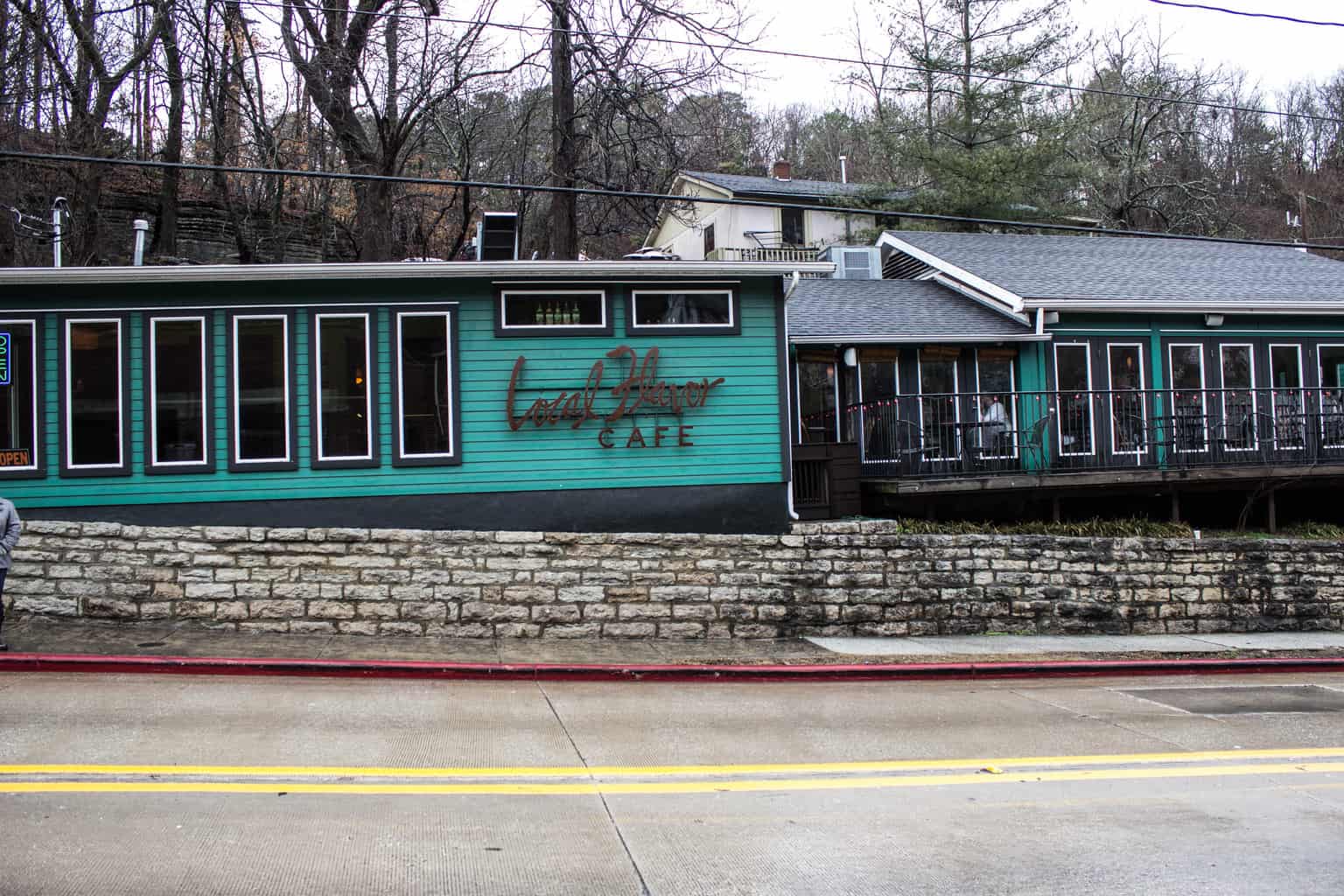 ESSENTIAL INFO
Address >> 71 S Main Street, Eureka Springs
Hours >> 11a-9p (M-Th) // 11a-10p (F-S) // 9a-3p; 5p-9p (Sun)
Website >> www.localflavorcafe.net
---
Grocery Stores, Health Stores, & Markets
---
Eureka Market
This was such an awesome find in Eureka Springs. While Bentonville beat Eureka Springs in vegan restaurant options, the Eureka Market was fantastic for finding vegan options. They actually had some items that I've not seen anywhere else! Definitely worth a stop if you need some groceries during your stay.
ESSENTIAL INFO
Address >> 121 E Van Buren, Eureka Springs
Hours >> 8a-7p
Website >> www.eurekamarket.biz
---
Vegan Festivals
I've looked for the closest Vegfests to Northwest Arkansas and here's a list to get you started!
---
Ethical Animal Tourism
While Northwest Arkansas may not be overflowing with vegan options, it is home to an absolutely amazing wildlife sanctuary. I had the pleasure of staying at Turpentine Creek Wildlife Refuge during my time in Eureka Springs and I've become a big, big fan of theirs now. They are doing amazing work not only giving the animals what they deserve (to the best of their ability) but also being a leader in getting laws changed to combat exotic animal ownership.
RELATED >> Want to read more about Turpentine Creek? Check out my post here.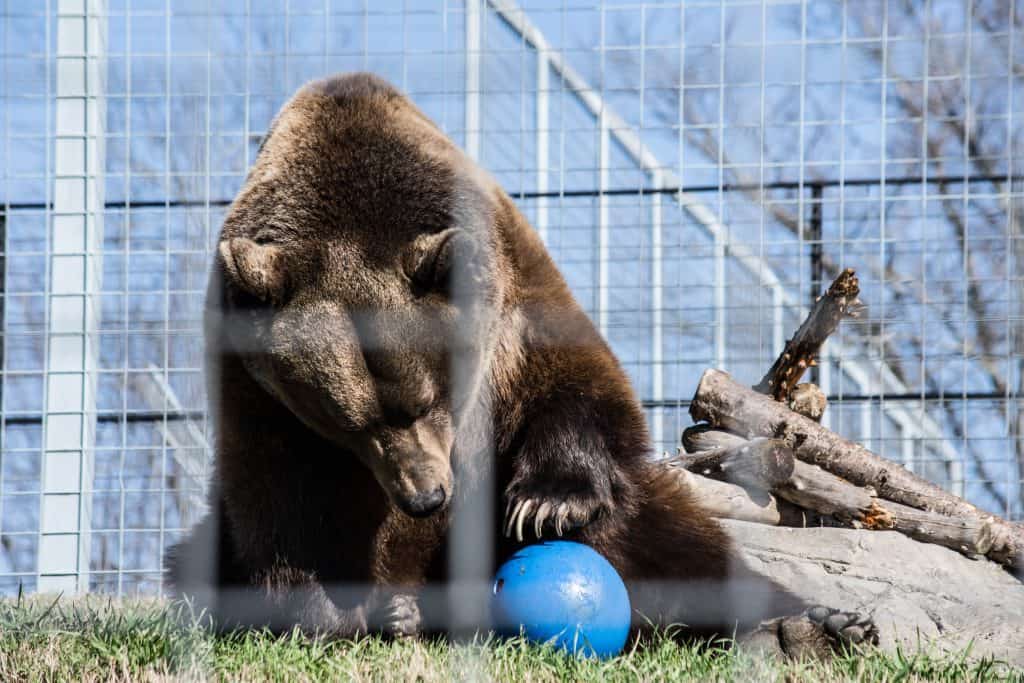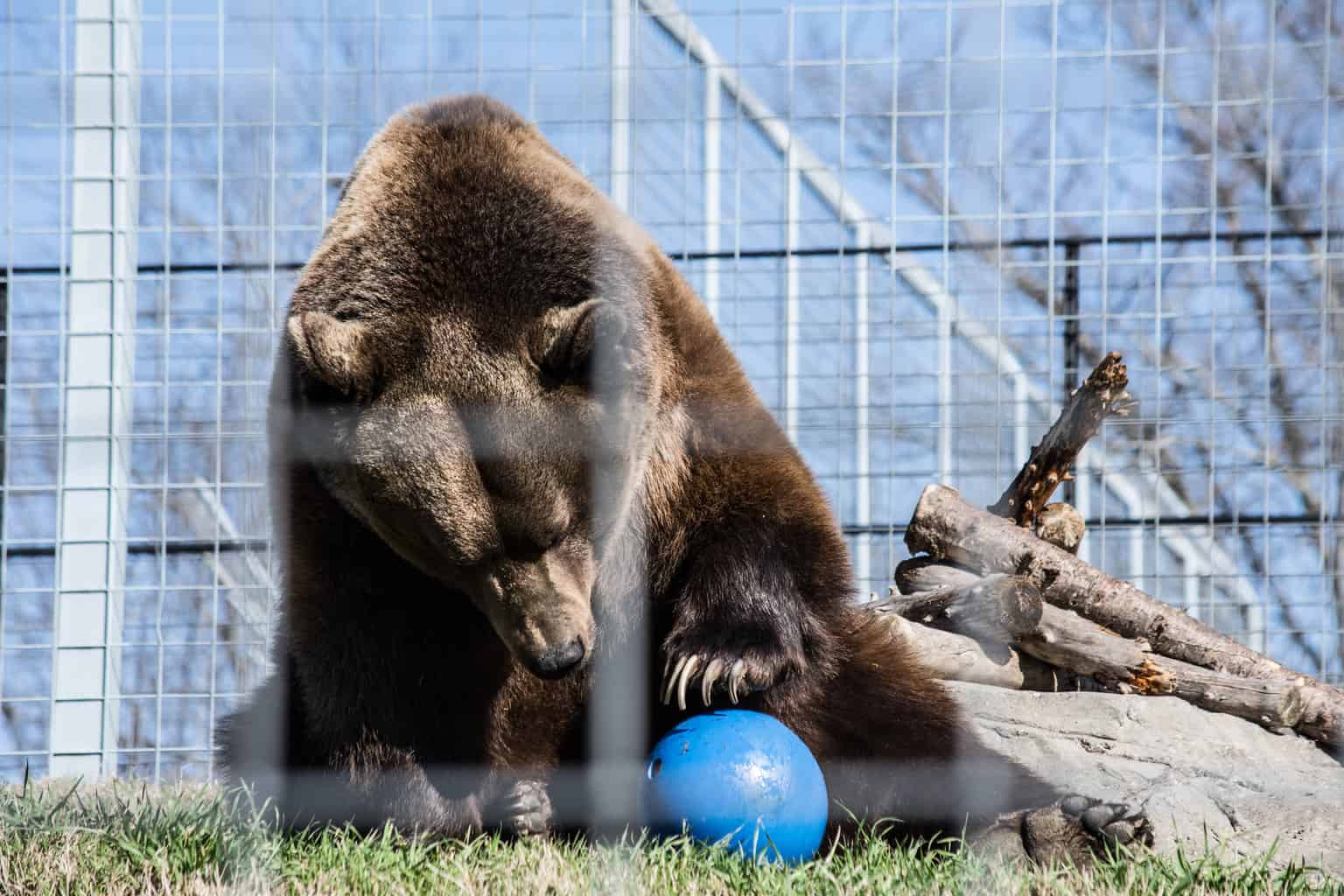 ---
Arkansas Animal Activism
It looks like there is both a new Save chapter and Anonymous for the Voiceless chapter in Northwest Arkansas that may have been created after I was there and I'm so happy because, unfortunately, this region is so full of factory farms.
---
Local Vegan Resources
Aside from searching the internet and finding very few posts (although I hope this one is helpful) and relying on HappyCow, you can join the following groups for help!
---
What to Pack for Arkansas
Pacsafe Cross Body Purse (I love my Pacsafe products and would highly recommend using them when traveling)
Comfortable Shoes (my feet tend to hurt pretty easily and these are the best shoes I've had in a while for walking a lot)
Have you ever been to Arkansas?? Tell me about it in the comments below ↓↓↓
Looking for accommodation in NW Arkansas? Check out reviews here and book here.
Want to know what to do in NW Arkansas? Here's my 48-hour guide!
Want to see more vegan guides? Here ya go!
What else have I written? You can find more Arkansas posts here.
Like this post? Have Questions? Hit me up on Facebook | Twitter | Instagram | Pinterest | Email
↓↓↓ PIN FOR LATER ↓↓↓