This post may contain affiliate links, meaning if you book or buy something through one of these links, I may earn a small commission (at no extra cost to you!). Please see my disclosure.
My life has been so hectic lately that I'm getting this out a few days later than normal and am writing from a plane because that seems to be the only downtime I can get. Also, I got a middle seat and there's no way I can sleep so there's that. As I'm writing this, I'm on my way to a brand new state for me…ARIZONA! I'm so pumped.
MY MONTH IN TRAVEL
At the beginning of November, I traveled to Orlando for a few days! It may have been the quickest Orlando trip of my life but it was still great. Earlier in the fall, I had come across a super cheap flight ($100 RT) and didn't want to pass it up. My friends, Coleman Concierge, had relocated to Orlando several months prior and I was able to stay with them. They are such gracious hosts, too!
Jenn and I got two day passes to Disney World so we spent two of the days running around trying to ride everything we wanted to ride, eat everything we wanted to eat and see everything we wanted to see and I'm happy to report – I think we did a pretty efficient job!
The other full day there, Jenn and Ed took me to Silver Springs State Park where we went kayaking down the springs. We had the intentions of seeing manatees and oh did we! We saw so many manatees but we also saw wild monkeys and a juvenile alligator!
This was such a fantastic trip and I can't wait to repeat it!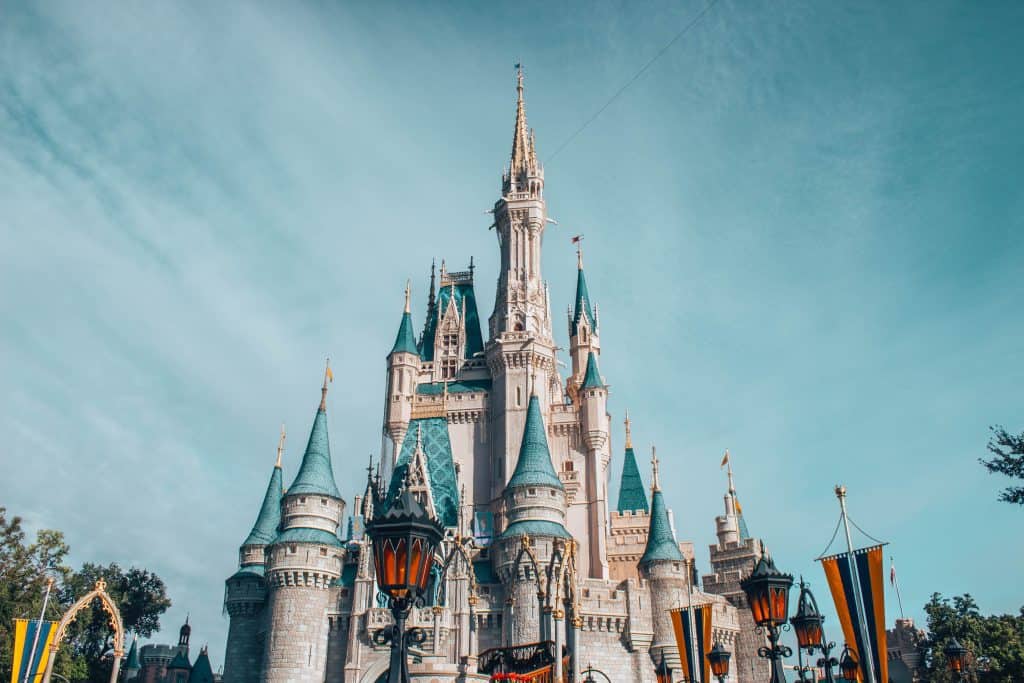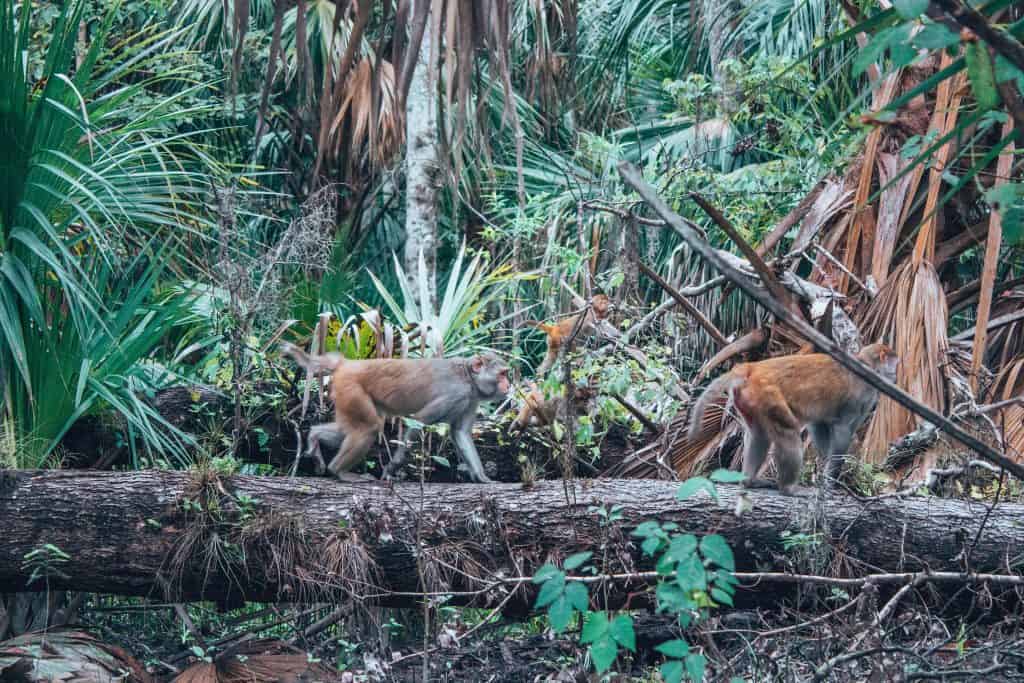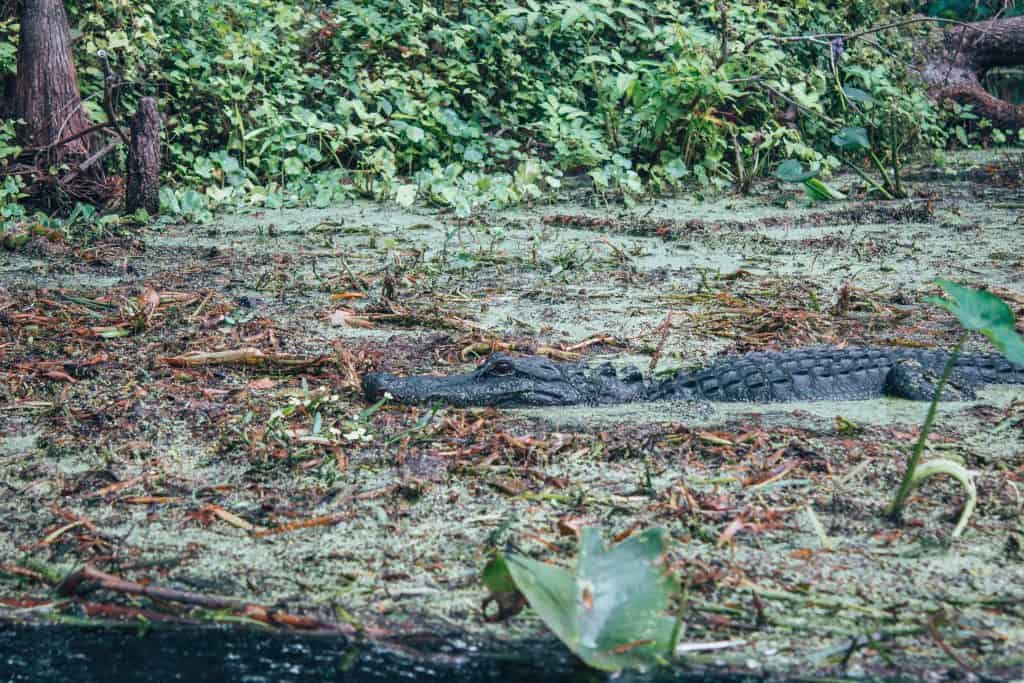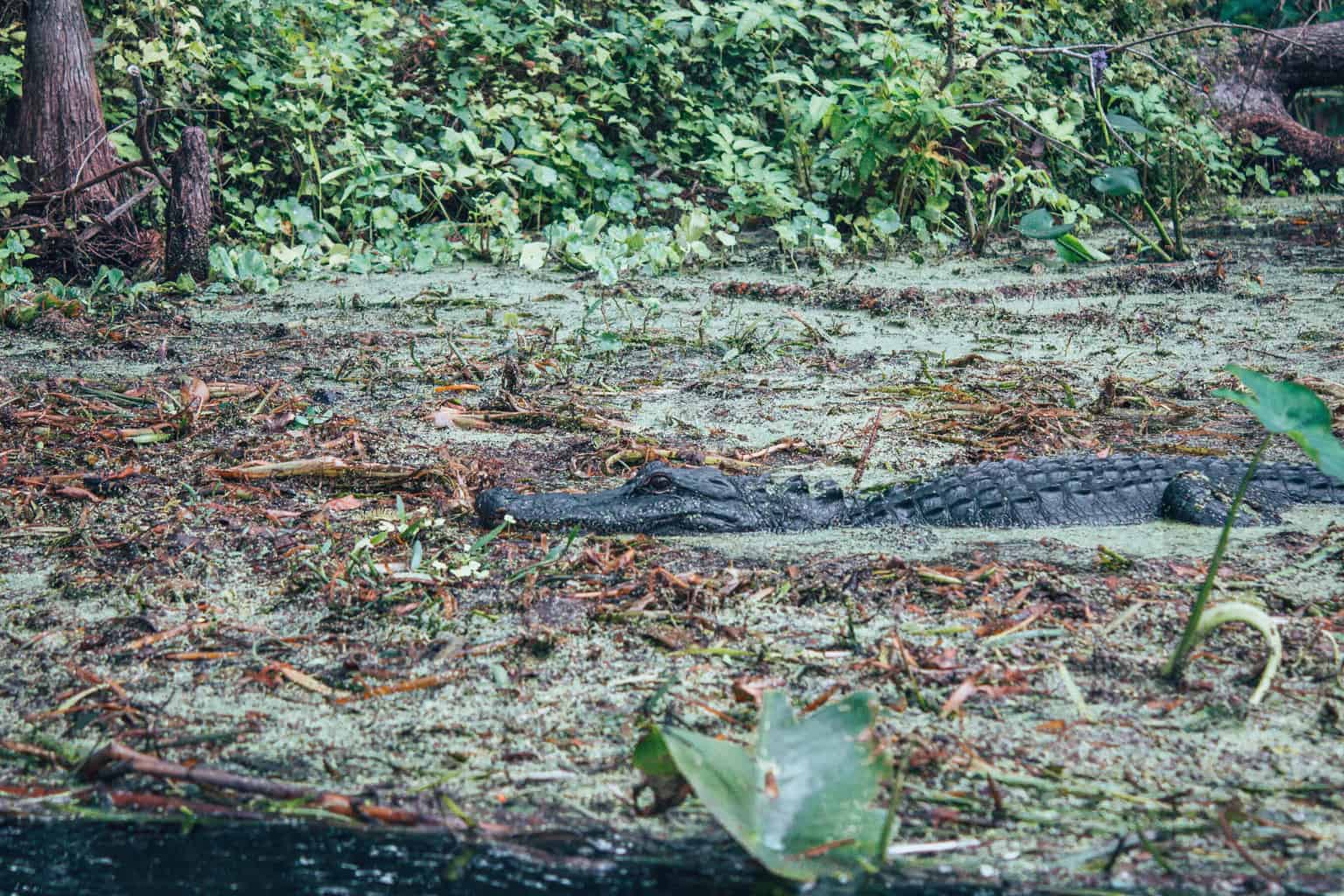 ---
PERSONAL LIFE IN NOVEMBER
Honestly, the main attraction in my life for November has been work. I started working another job – that consists of a split shift every day of the week – so I go for several hours in the morning and then back for several in the afternoon. In between those shifts, I've been either working my other part-time job or working on my blog and my own projects. Therefore, I've been consistently pulling about 12-18 hour days, 5 days a week. Exhausting but I'm trying to become financially independent as quickly as possible and sometimes that means life sucks for a bit.
Despite working so much, I've actually done some really fun things still.
Michael and I went to a couple hockey games – they won both! We had Thanksgiving with both of our families. I cooked an entirely vegan Thanksgiving meal and, per usual, I went way overboard and had tons of leftovers.
We also went and volunteered at one of our favorite places – The Pig Preserve! Every so often, they put out a call needing volunteers to help feed so employees can have some time off. So, we made the two-hour trek there to spend time with 200 of our pig friends.
The last day of the month we went to Michael's work holiday party. His company rented out Bridgestone Arena (a venue and where our hockey team plays) which was pretty cool. We only went for the hockey stuff mainly – seeing in the locker room, meeting the mascot, playing on the ice and whatnot. Oh, and an open bar.  So, there's that.
---
MOST POPULAR POST
My most popular post this month was definitely this hiking in Asheville one! Which I'm super stoked about because I love Asheville and I want to write more hiking content so I'm glad y'all love it too!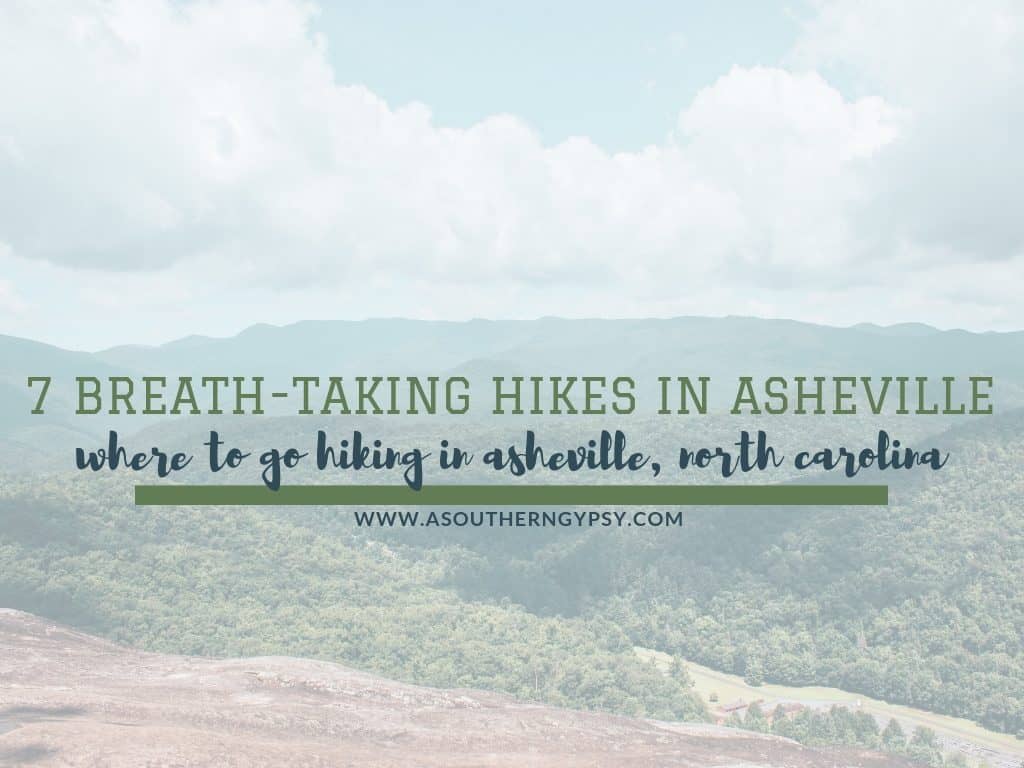 ---
OTHER POSTS PUBLISHED IN NOVEMBER
---
BEST THING I ATE
I ate a lot in Orlando and there were so many great choices but I'll have to go with this Ethiopian Red Lentil Stew at the Epcot Wine + Food Festival. It was vegan as-is and so delicious!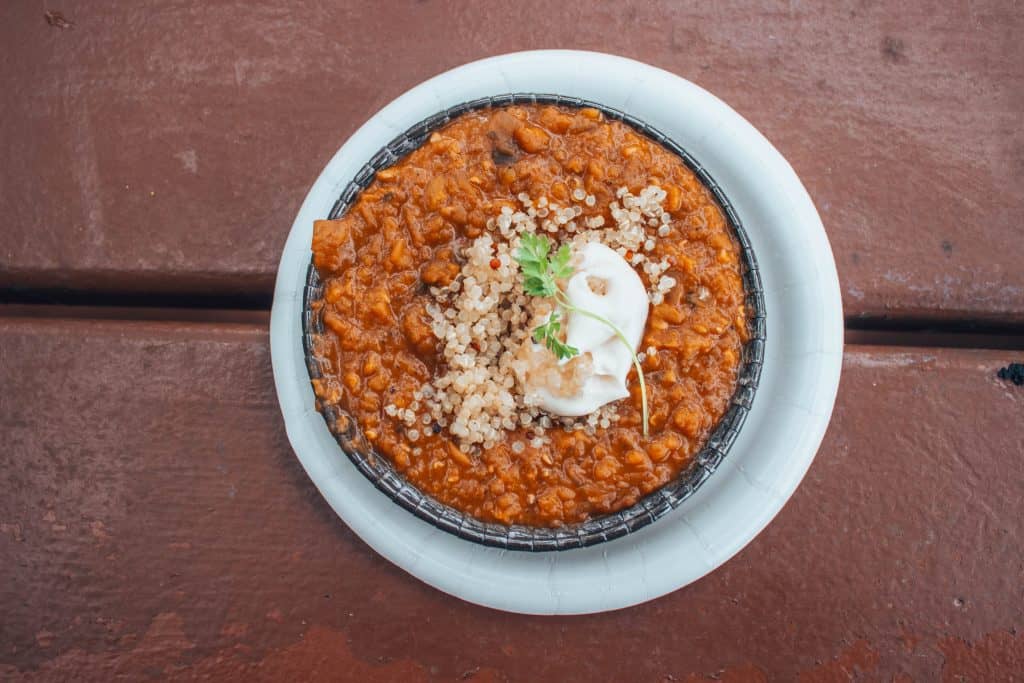 ---
MOST LOVED INSTAGRAM POST
This post not only contains an awesome mural in an awesome city (Austin!) but it also is heartfelt and raw.
---
WHAT I READ, WATCHED + LISTENED TO THIS MONTH
BOOKS I READ
I didn't finish a single book this month. I've failed everyone including myself. Right now, I'm reading Room which has been sitting on my to-read shelf for years.
MOVES + SHOWS I WATCHED
Atypical (we binged both seasons and fell in love with this show!)
The Princess Switch
The Holiday Calendar
Christmas in the Smokies
Big Mouth (season 1 – this show is so crude but great)
Fantastic Beasts + The Crimes of Grindewald (twice!)
Creed II (thought it was even better than the first one)
Bohemian Rhapsody
Instant Family
PODCASTS I LISTENED TO
Lore
Bad with Money
What's The F***ing Point? – this is my friend's podcast and I'll be on it in the near future!
---
EXCITING NEWS THIS MONTH…
It's only TWO MONTHS until my small group India trip! I can't believe it. I feel like I've been planning it for so long that I'm freaking out now that it's so close. I need to start planning more. With that being said…
I've got THREE more spots available on my vegan + sustainable trip. For more information on the trip itself, the itinerary, costs and more – check it out here.
I'm going to be spending some extra time in India traveling solo and would love some tips on things to see and do!
---
COMING UP IN DECEMBER 2018
Like I mentioned before, I'm currently on my way to Arizona. I'm excited to check out this place I've been wanting to for so long and share all these amazing sustainability initiatives with you.
Aside from this trip early on in the month, I'll be trying to lay low the rest of the month. I'll just be hustling away until India in late January.
WHAT DID YOU DO IN NOVEMBER? WHAT ARE YOU UP TO THIS MONTH?!
Latest posts by Ashley Hubbard
(see all)