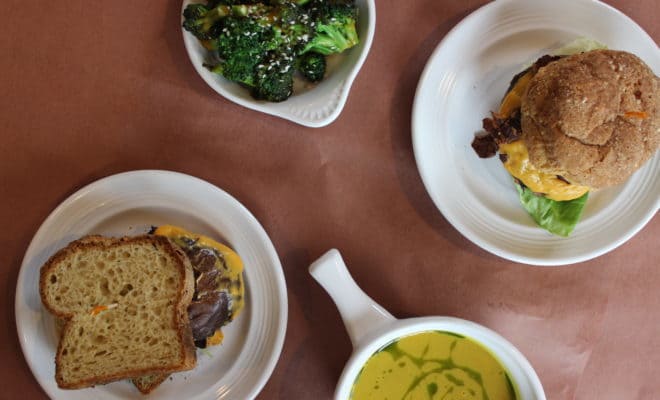 TRAVEL
A Vegan Guide to Huntsville, Alabama
By |
This post may contain affiliate links, meaning if you book or buy something through one of these links, I may earn a small commission (at no extra cost to you!). Please see my disclosure.
Last Updated on
A Vegan Guide to Huntsville, Alabama
Last week I found myself in Huntsville, Alabama for TBEX – a travel blogger conference.  When I found out the conference would be hosted in Huntsville and that I would be attending, my mind went where it always goes – food.  What will I eat?  Is there vegan food easily accessible there?  Will I starve because do they even know what vegan food is in Huntsville?  I reached out to several of my friends who have either lived in or worked in Huntsville and found out there was several chain restaurants that have vegan options and then upon further research, I found some more options.  In fact, I found so many vegan options in Huntsville that I didn't even have time to visit them all – I guess I'll just have to go back, huh?
Chef Will's at The Palate
2211 Seminole Dr SW | http://chefwill.yolasite.com/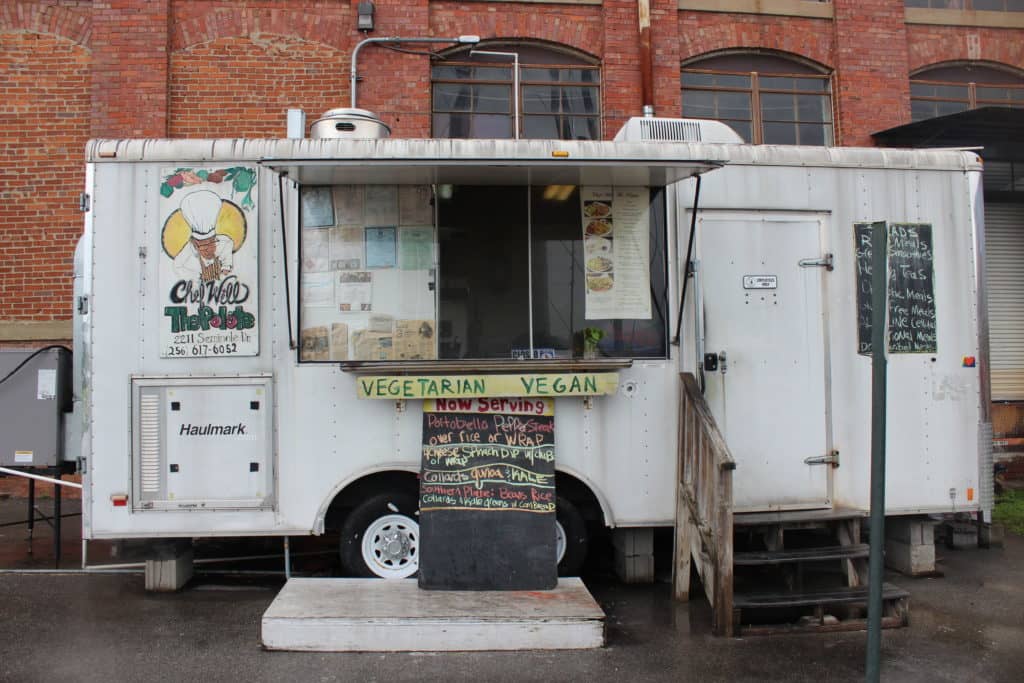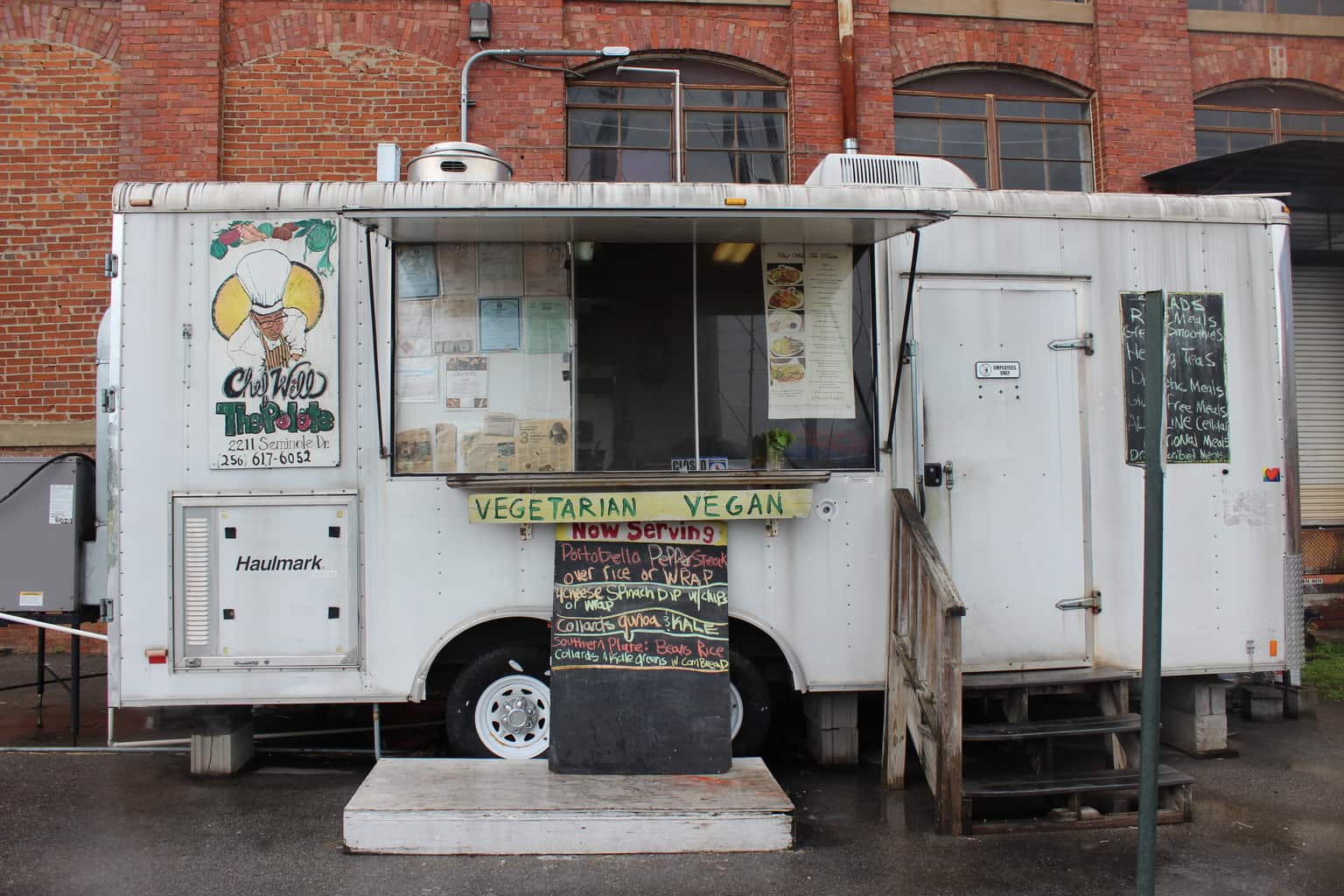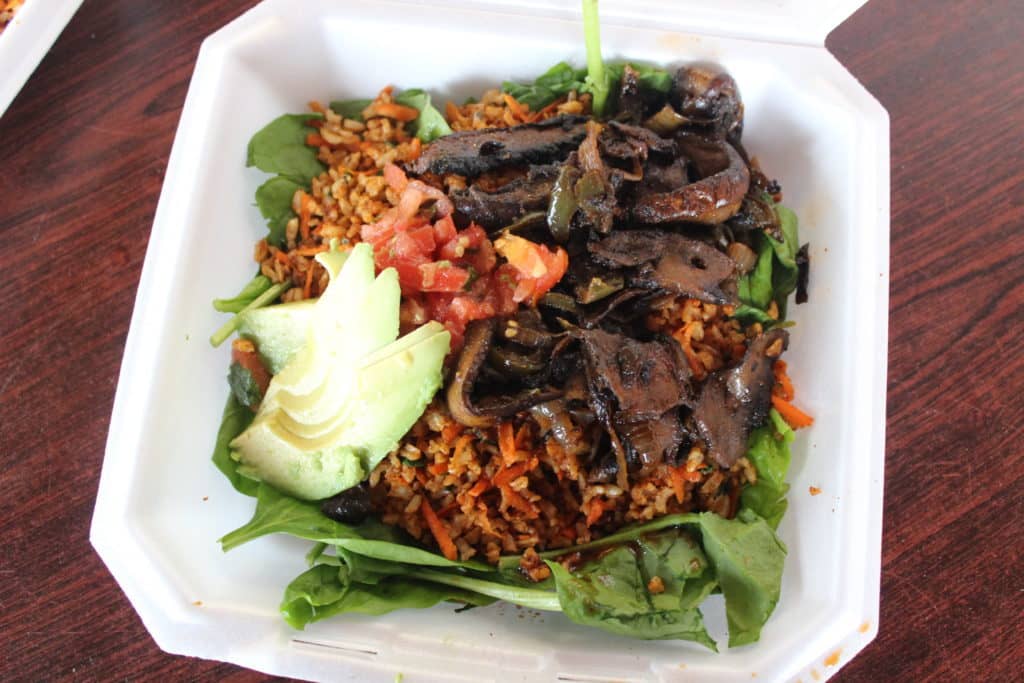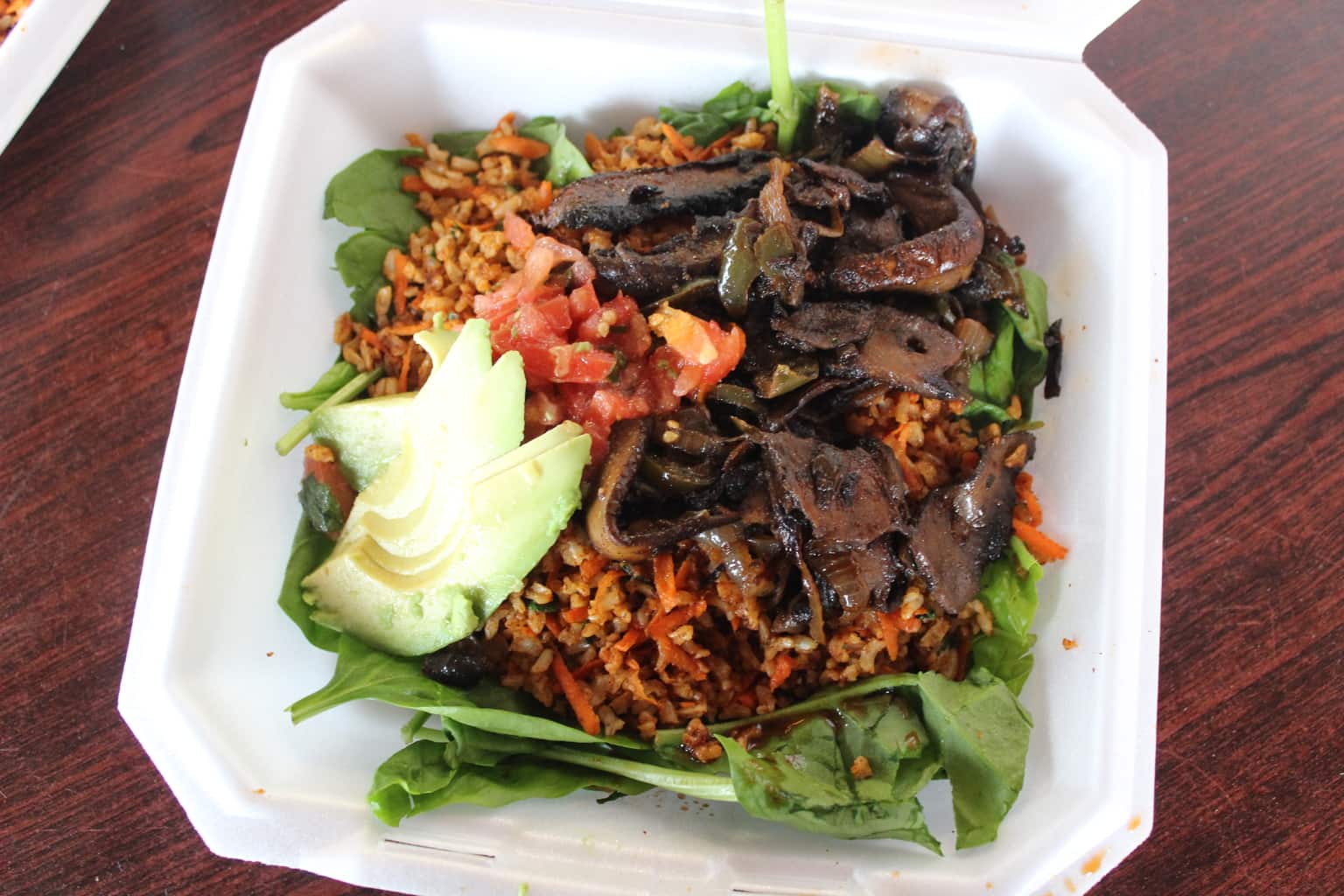 I feel like Chef Will's is one of those gems that is so special and everyone takes it for granted.  You may not even know this place exists – located on the backside of the Lowe Mill parking lot – it's not something you're just going to stumble across unless you're purposely googling vegan food in Huntsville, a local tells you about it or you happen to be walking outside on the back side of Lowe Mill.  Lauren got the southern plate which looked absolutely amazing and I just had him make me whatever he wanted – it was some kind of portobello rice avocado something or another.  All I can say is it was delicious.
Essential Info :
Call beforehand – his hours on Facebook, Google and in person all seem different.
When entering Lowe Mill parking lot, just keep driving along left side of building, make a right at the corner of building and follow along until you see his food truck on right hand side.
---
Mason Dixon Bakery + Bistro
2358 Whitesburg Drive South | https://masondixonbakery.com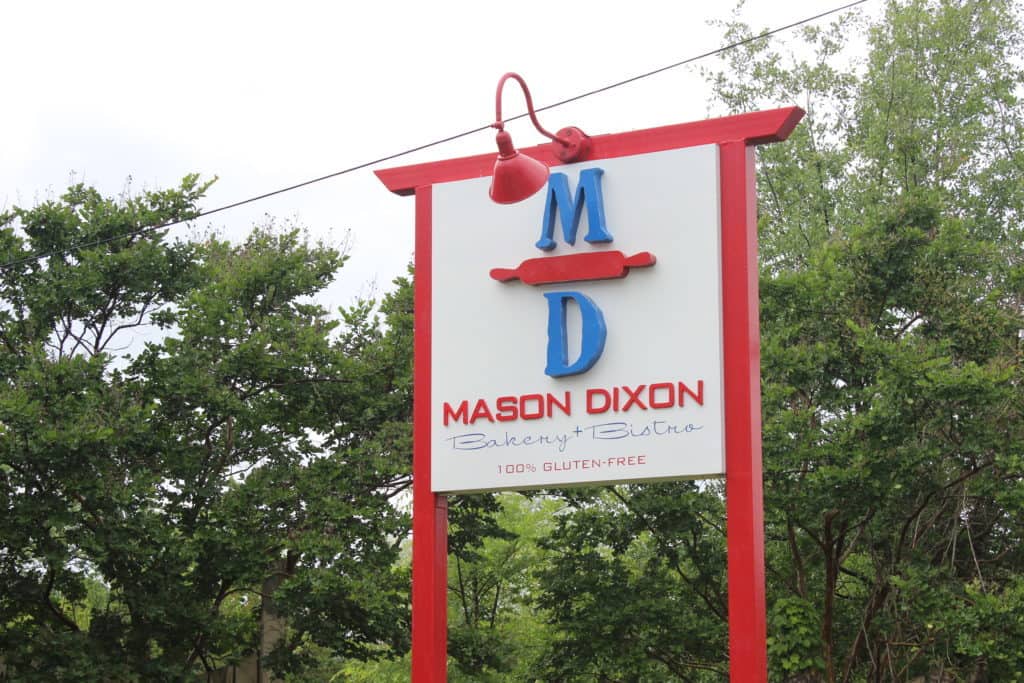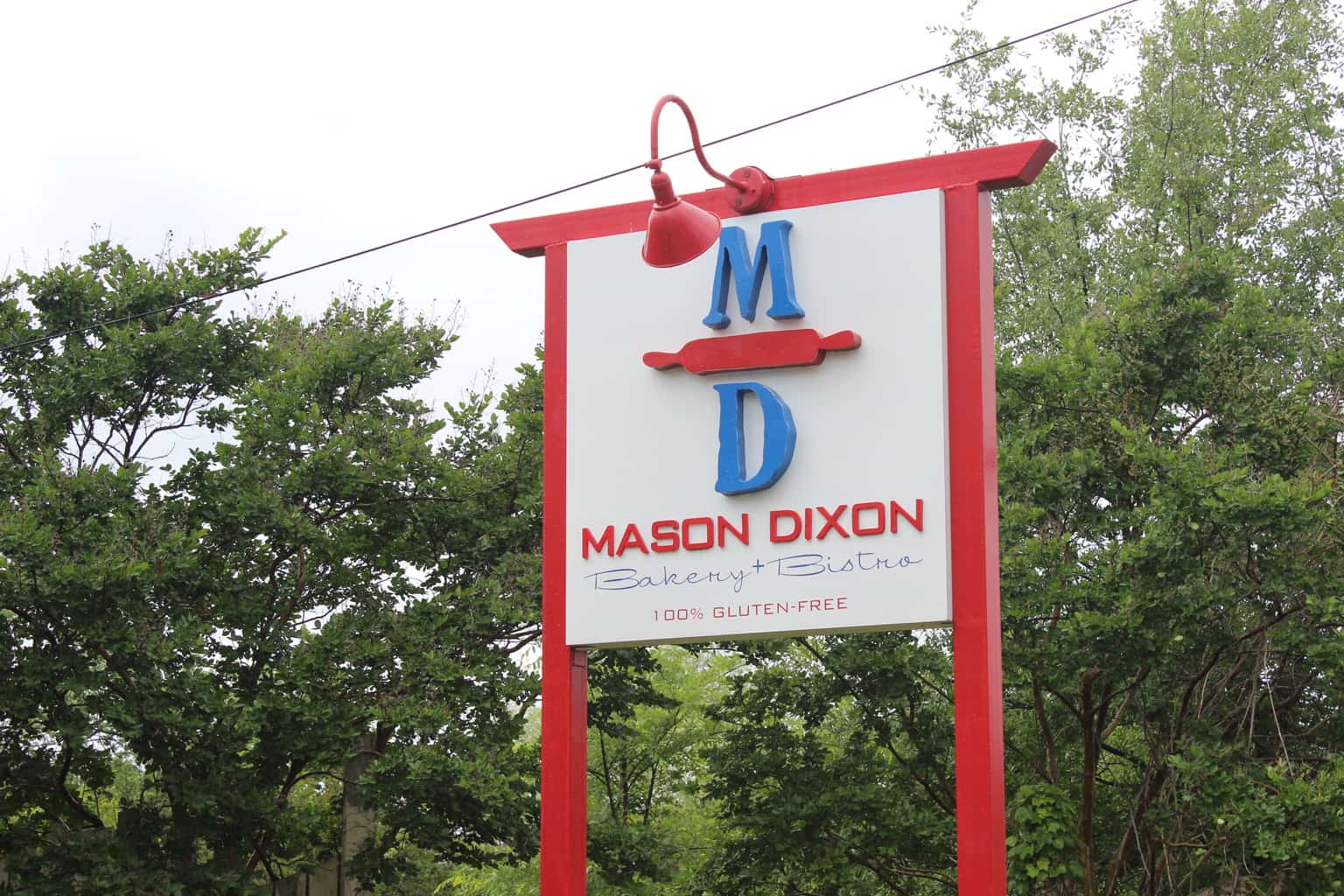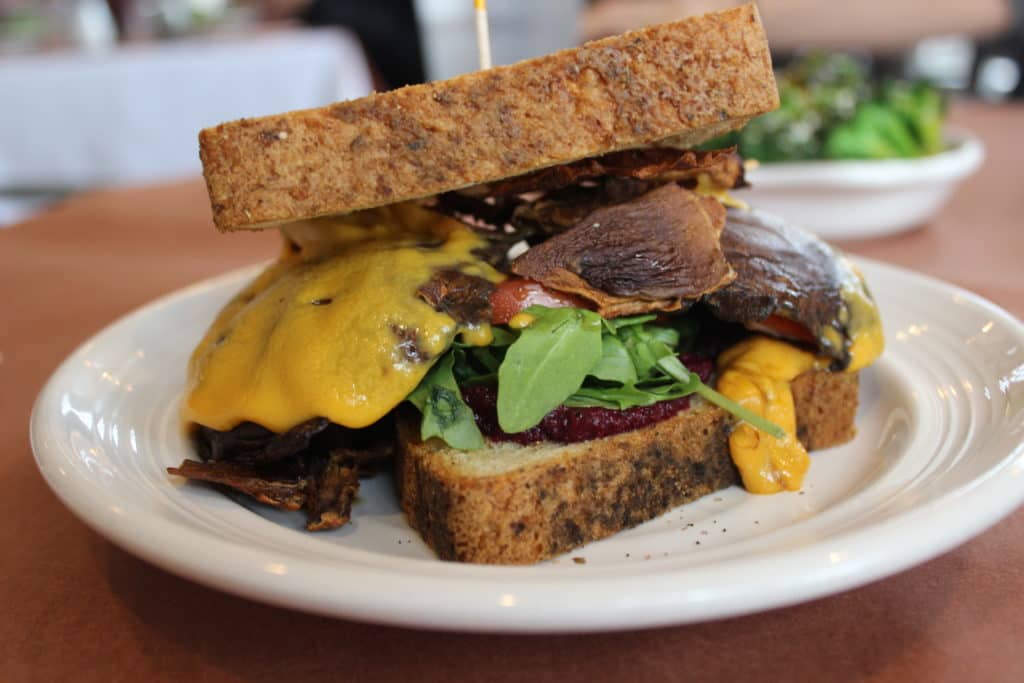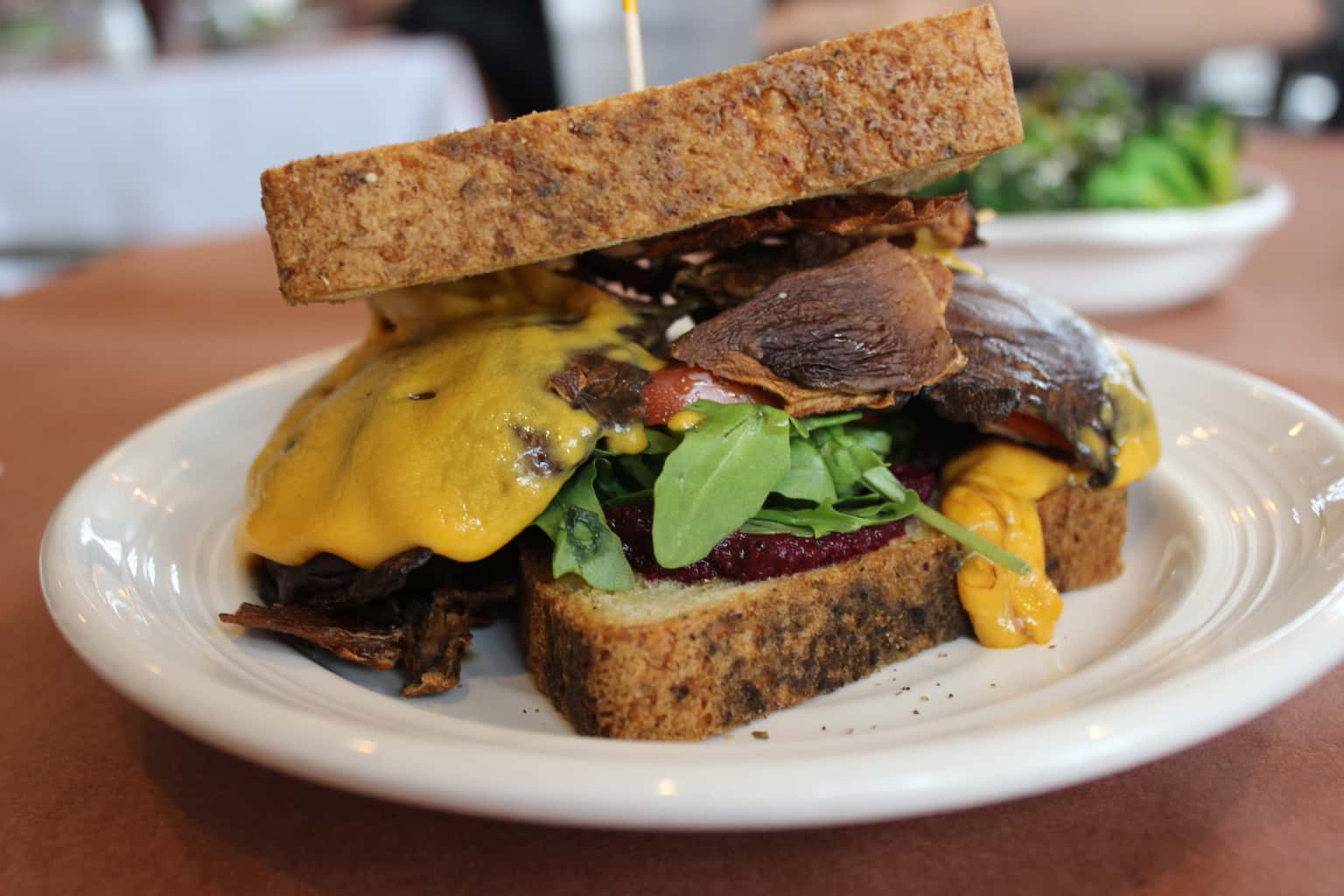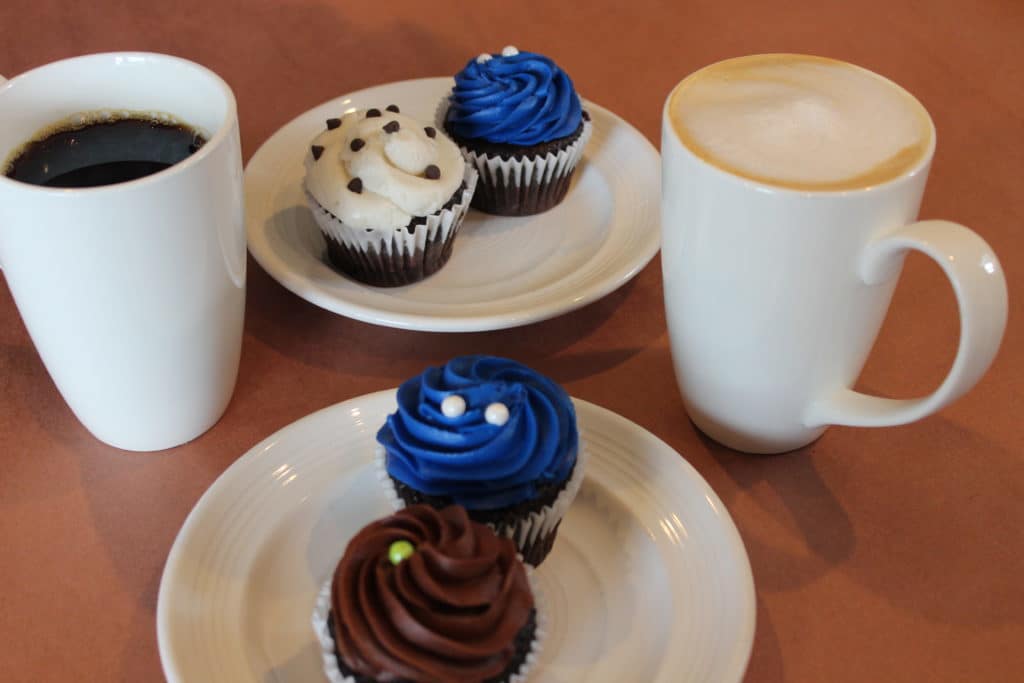 The first time we visited Mason Dixon was just for coffee and some cupcakes because we had already eaten lunch.  We each got one to go and one to eat there.  They were so good!
We were pleasantly surprised that they had a full menu which had an entire vegan section on it so the next day, we headed back for lunch.  I got the mushroom melt which had greens, portobello mushrooms, tomato, daiya cheese, beet pesto and vegan bacon.  I also had the thai cauliflower soup which was oh so good too.
---
Frios Gourmet Pops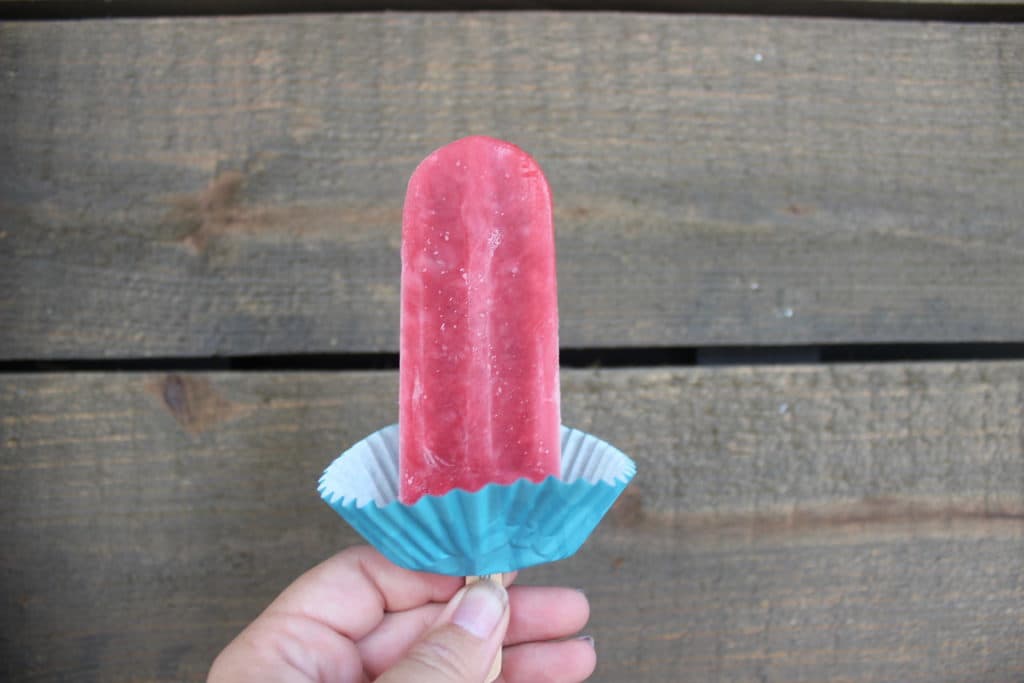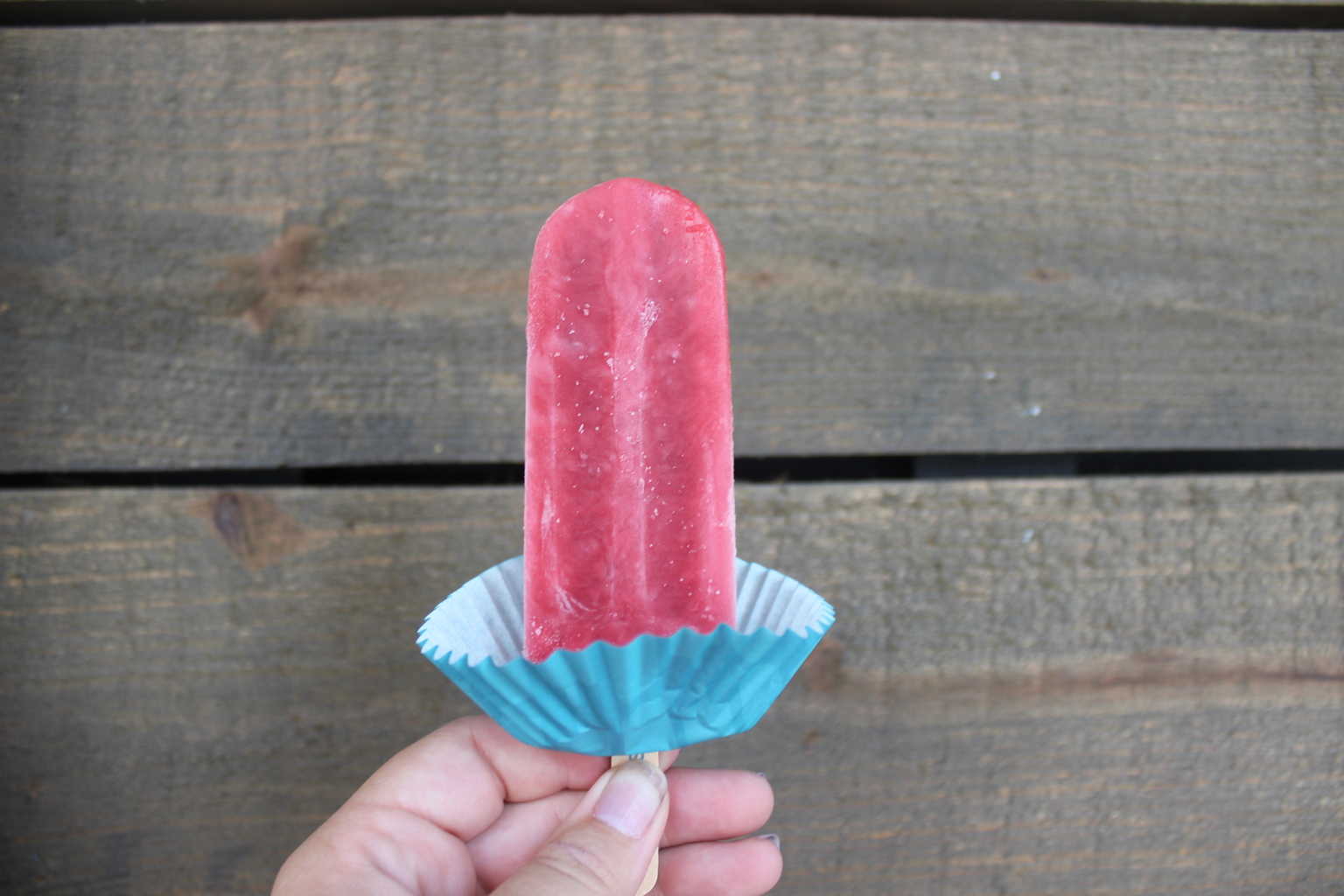 Who doesn't love popsicles?  They're the perfect way to combat the Southern heat and humidity.  So, next time you're checking out downtown Huntsville and need something refreshing, Frios popsicles are perfect.  They have a whole section that is dairy free.
---
Pints + Pixels
115 Clinton Ave East, 3rd Floor | https://www.pintsandpixels.pub/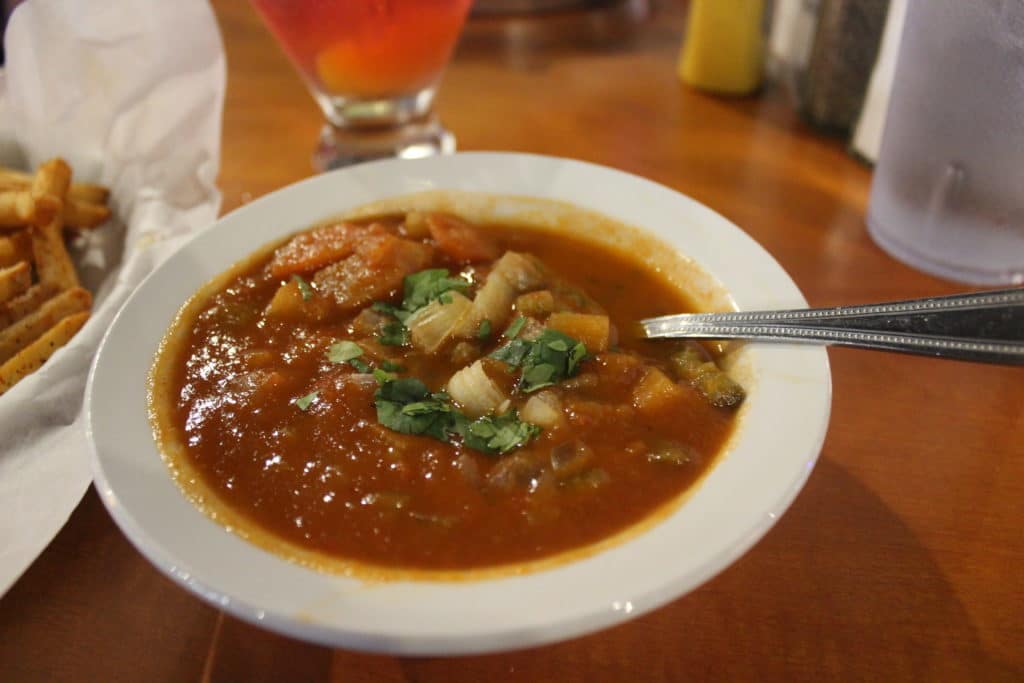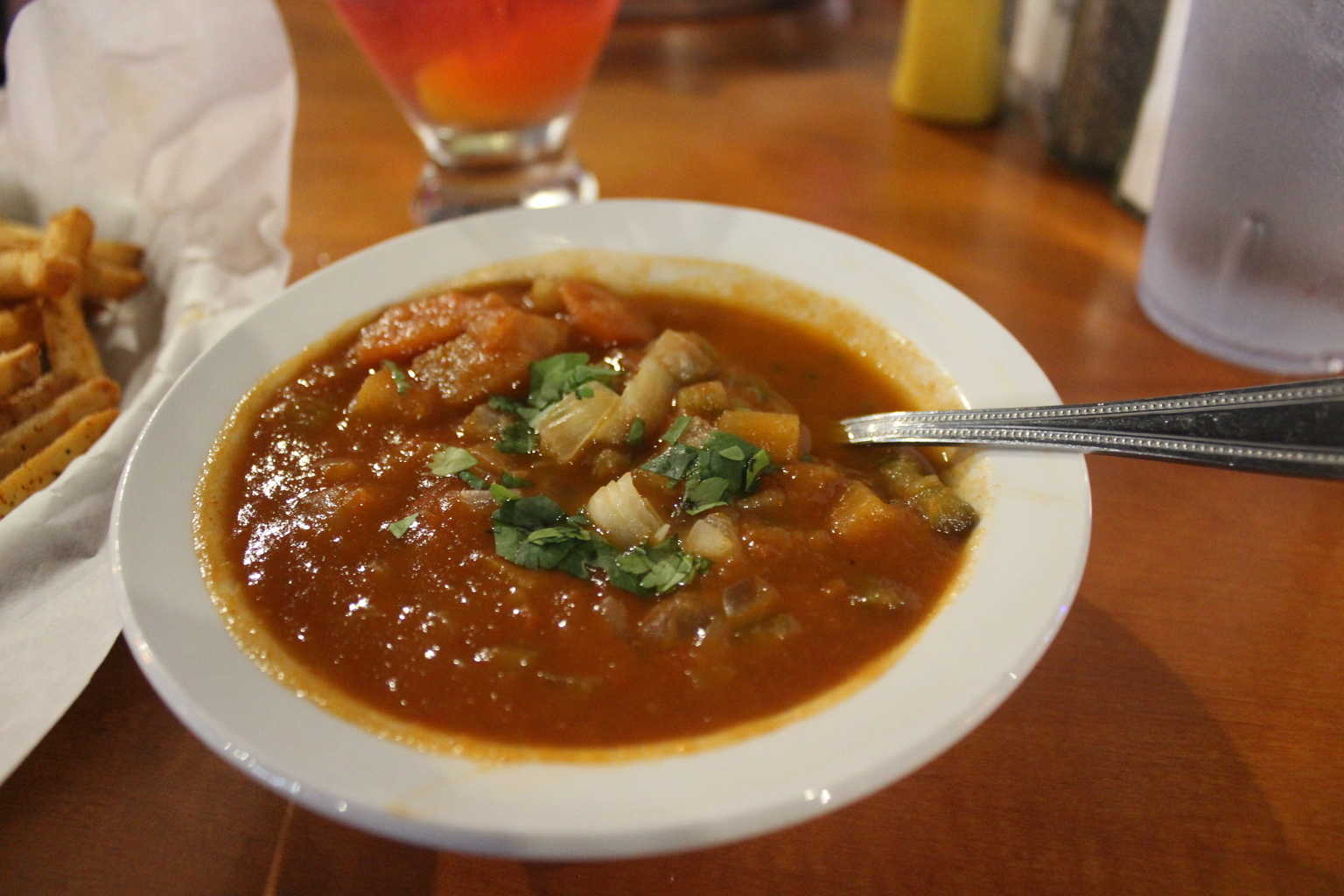 Lauren and I stumbled upon this place when we were exploring downtown the first afternoon.  We both saw a sign for arcade games and I immediately messaged them on Facebook to see if they had vegan friendly options.  They got back to me – really quickly, I might add – that they did in fact have vegan options.
Even though I love spicy food, I got a little gun shy at their warning and got the vegetarian chili which was really good.  However, next time I'll go for the spicy one!  Lauren got the veggie burger which was the size of her head.  The fries (vegans always get fries haha) were some of the best fries I've ever had.
Really loved this place – will have a full review up soon!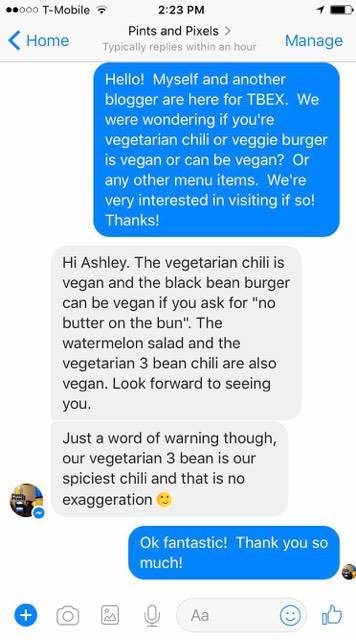 ---
Other Options
I can't attest for the below options but just wanted you to have a full list of places – will update as I go back and visit more!
Mangos Caribbean
Curry-N-A-Hurry
Big Papa Gyros
Jamos Cafe
Viet Sandwich & Viet Cuisine
Stanlieos Sub Villa
1892 East Restaurant
These are chain places that have great vegan options that I've visited in other locations.
Juice Bar
Chipotle
Mellow Mushroom
Zoe's Kitchen
Whole Foods Market
Moe's
Papa John's
What are your favorite vegan options?  What should I try next time I'm in Huntsville?!
PIN FOR FUTURE USE!