This post may contain affiliate links, meaning if you book or buy something through one of these links, I may earn a small commission (at no extra cost to you!). Please see my disclosure.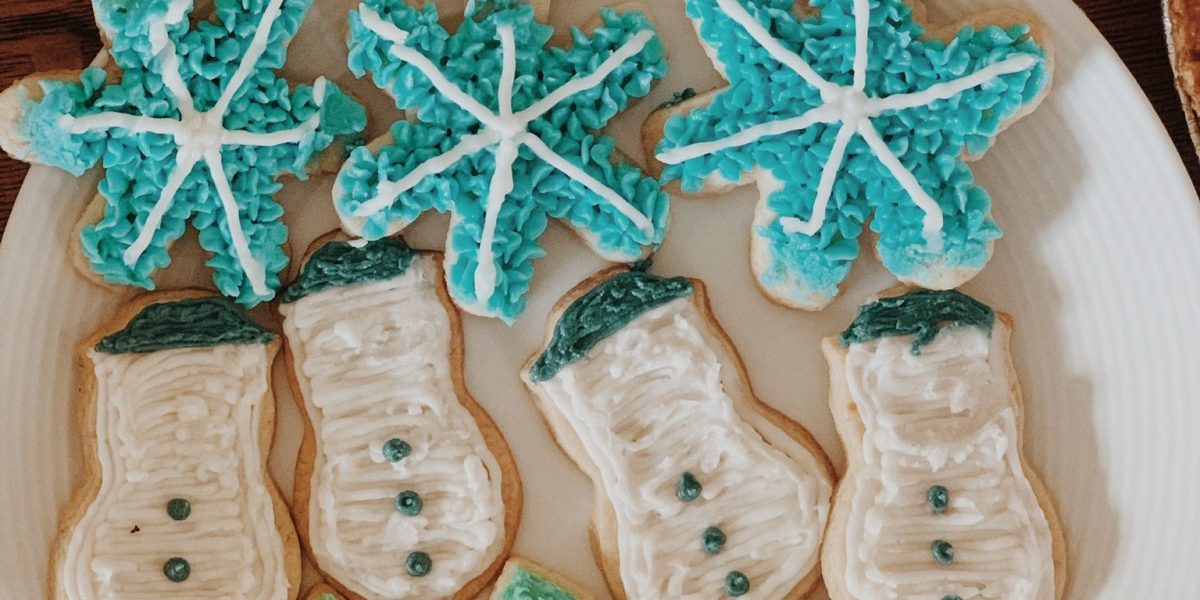 I wasn't really planning on doing a monthly recap since I did a 2019 yearly recap, but I decided there were some things I wanted to share that I didn't focus on there.
---
Where Was I in December 2019?
I traveled to Knoxville, Tennessee for my sister's college graduation from the University of Knoxville (also where I went for my first two years!)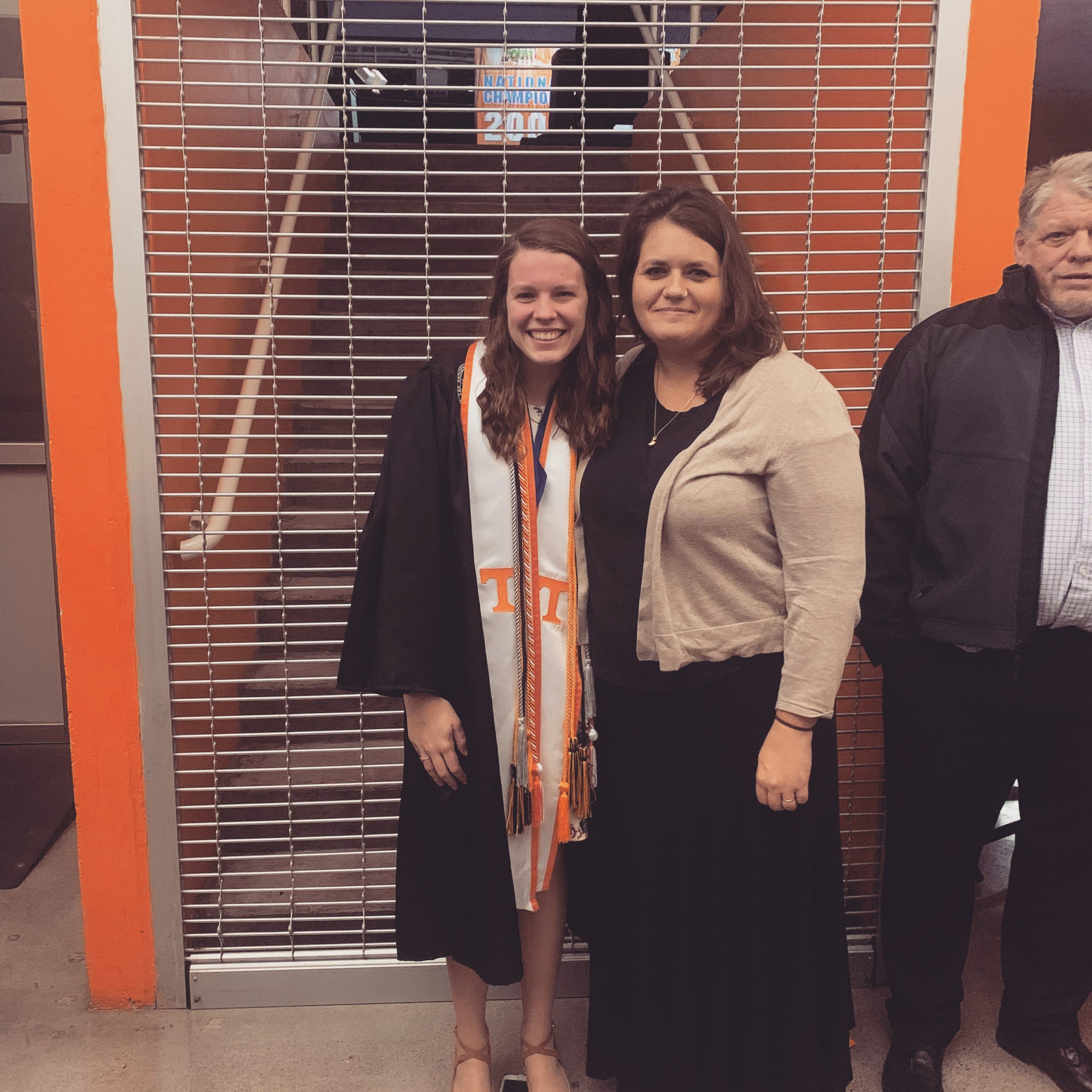 It's always fun being back in Knoxville and seeing how it changes and grows but still, ultimately, remains the same ole' college town I know and love.
Was able to go back to one of my favorite vegan-friendly restaurants – Tomato Head, see downtown decorated for the holidays (including an ice rink!), finally try Cinnaholic (a completely vegan gourmet cinnamon roll company) and spend some quality time with my family.
---
Personal Life in December 2019
I did a whole lot of pet sitting in December – six different pet sits over two weeks to be in fact. Lots of great danes, dobermans, kitties, donkeys, and horses made my holidays very exciting.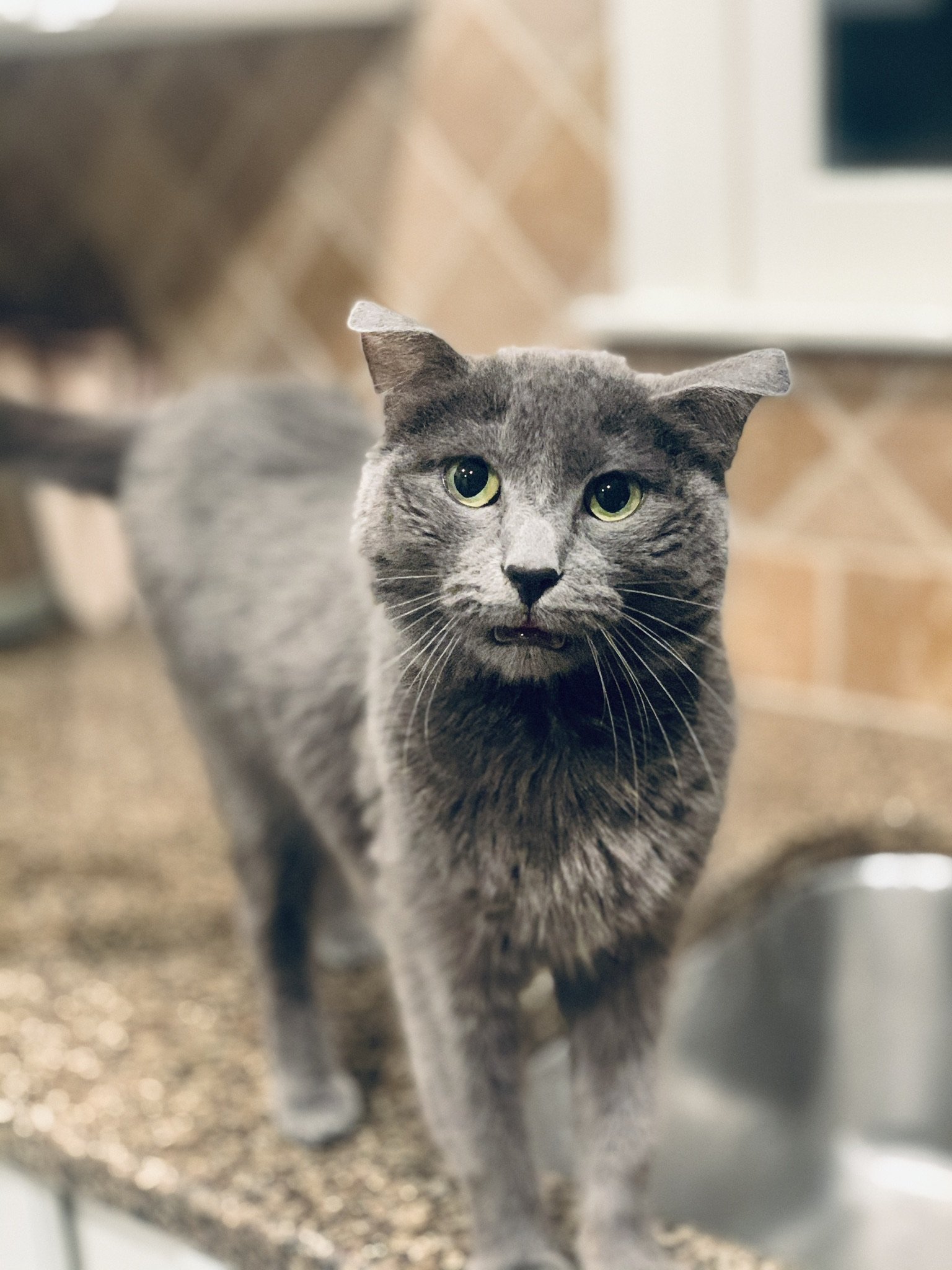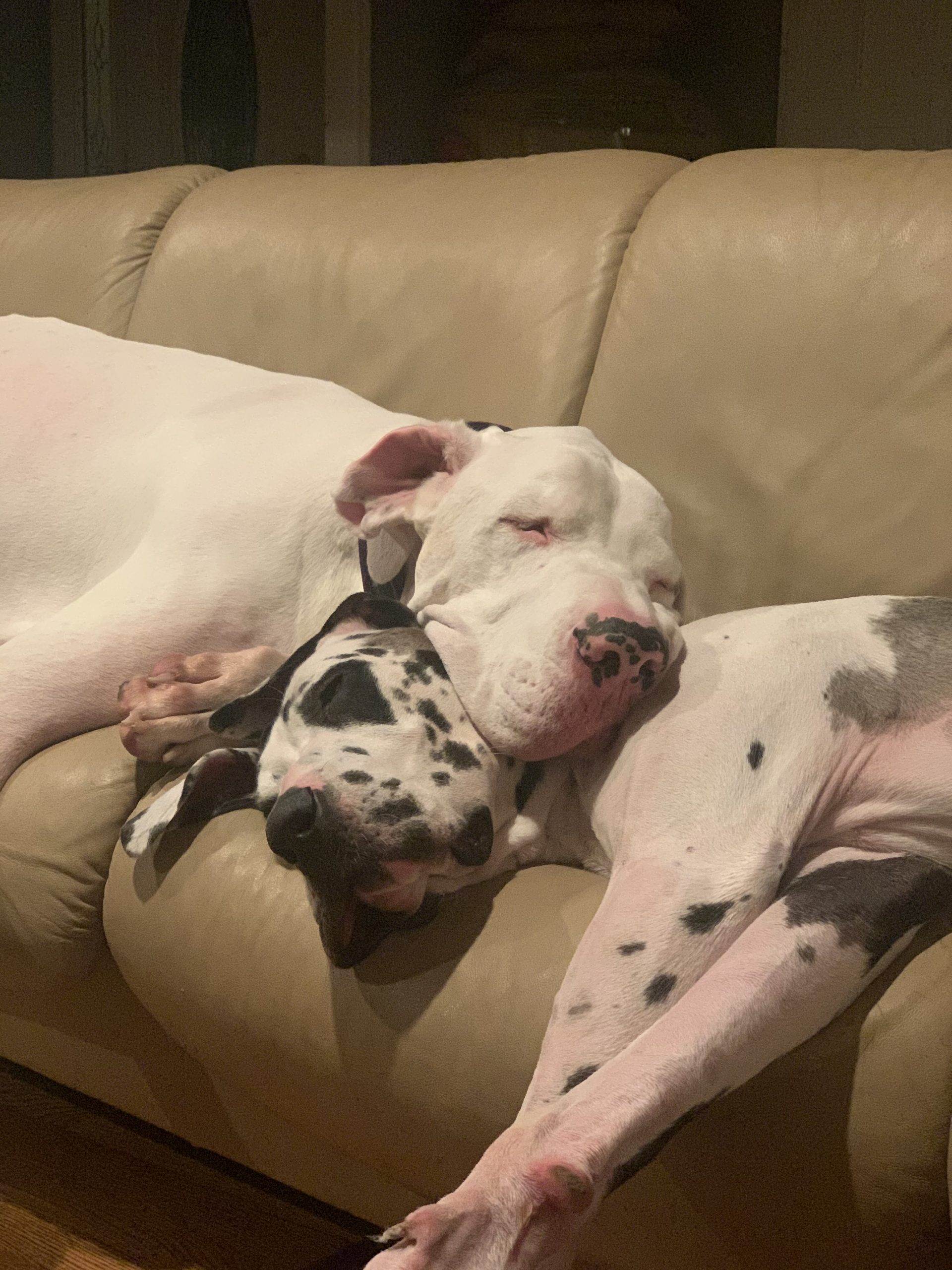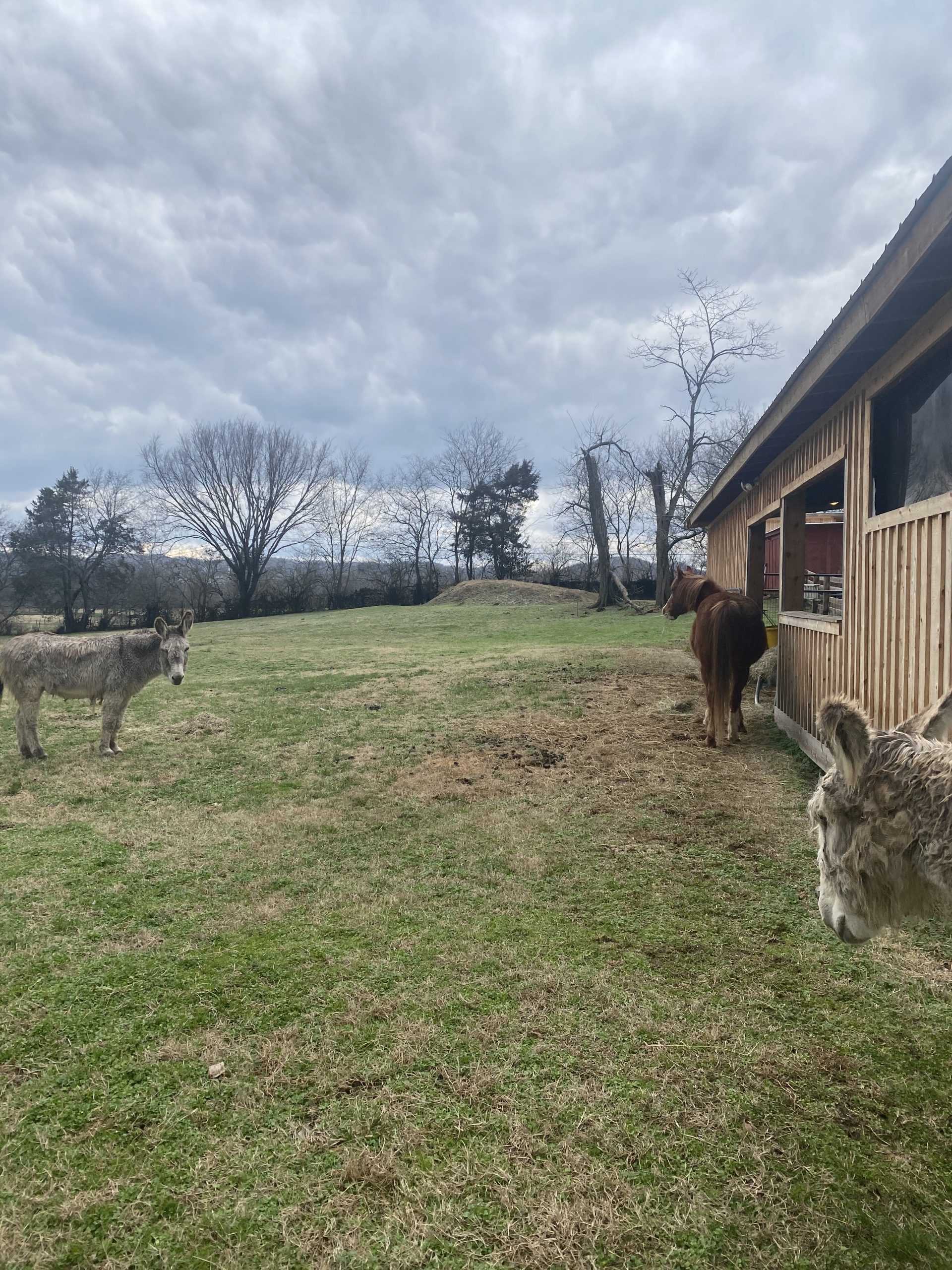 I also spent a lot of time with family for the holidays, of course. I made over six apple pies and five dozen sugar cookies.
I also worked a lot both at my job here at home and on my own business. Did lots of content and business planning for 2020.
We went to a Nashville Predators [hocky] game which is always fun!
Got a new plant baby from my stepmom! The jungle continues to grow!
I also got a new – teeny, tiny – tattoo! My boyfriend was going to get one and while we were waiting, I was naming off all the tattoos I want and I said: "man, I really want a narwhal tattoo." Then I happened to look at the special flash sheet they had for Friday the 13th and low and behold – a narwhal tattoo! I took it as a sign and got it – only $20!
I go back next week to get my Christmas present from my boyfriend – a tattoo! I haven't gotten a new one in over five years (besides this little guy) so I'm beyond excited.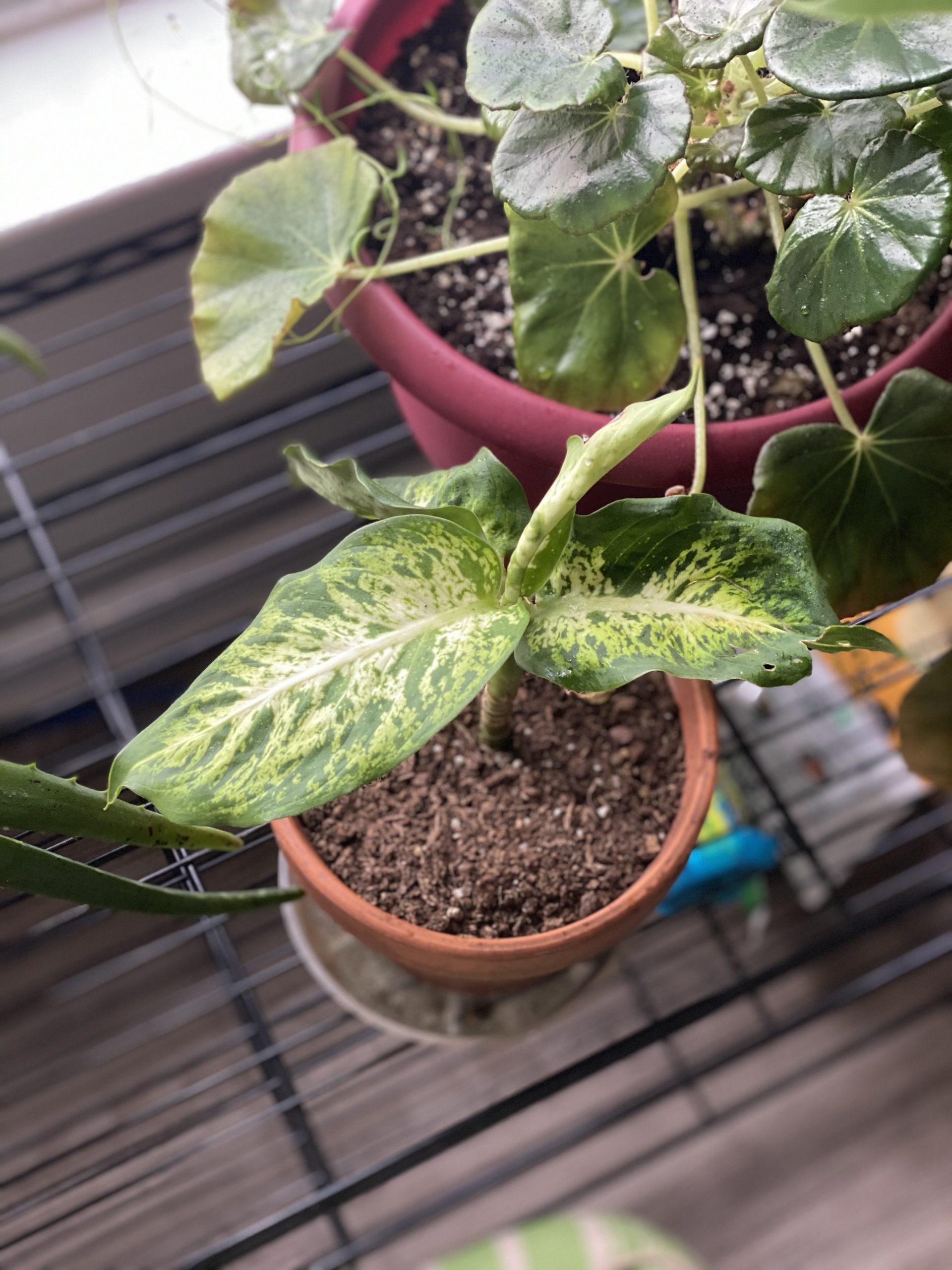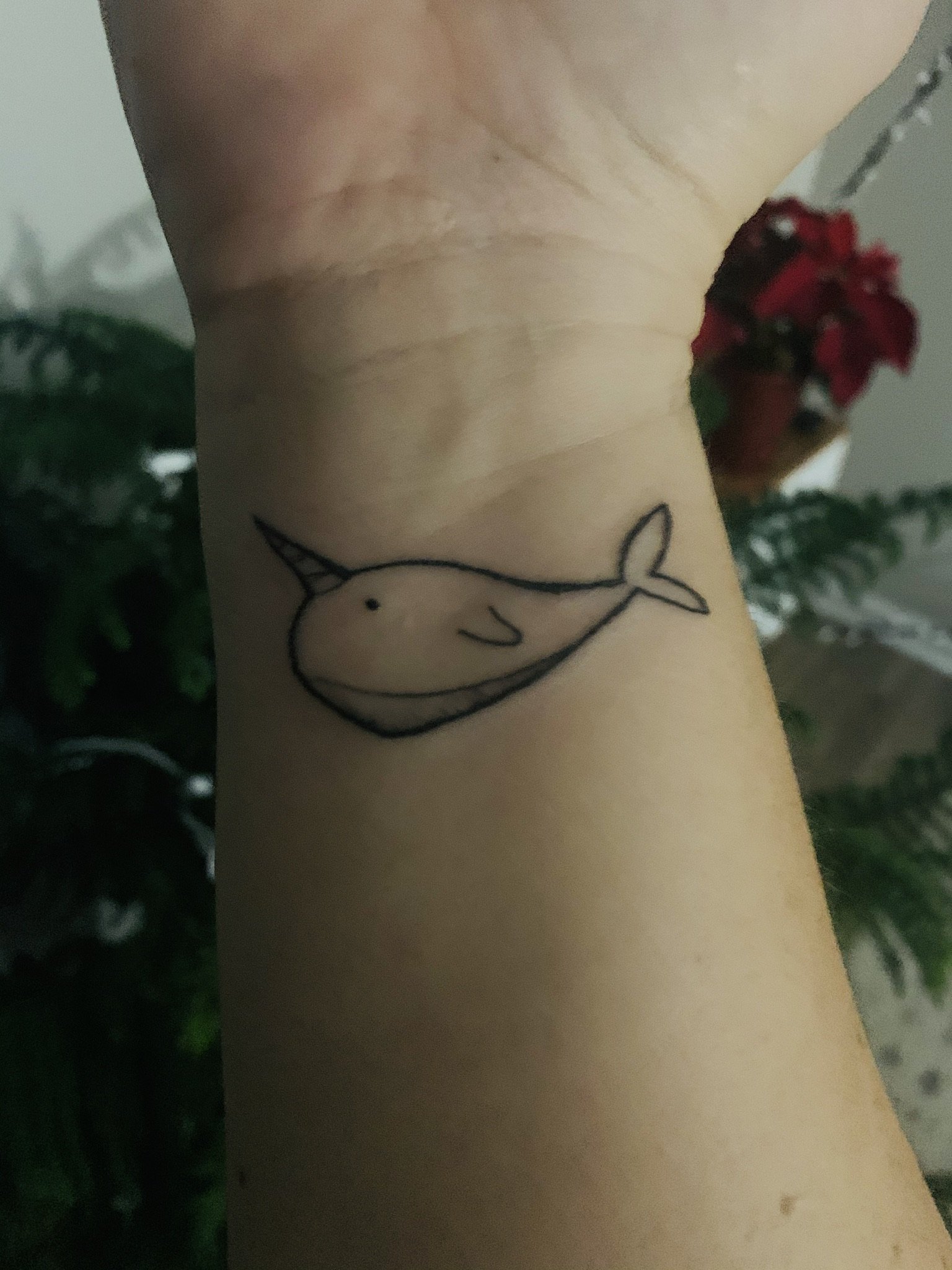 [/one_fifth]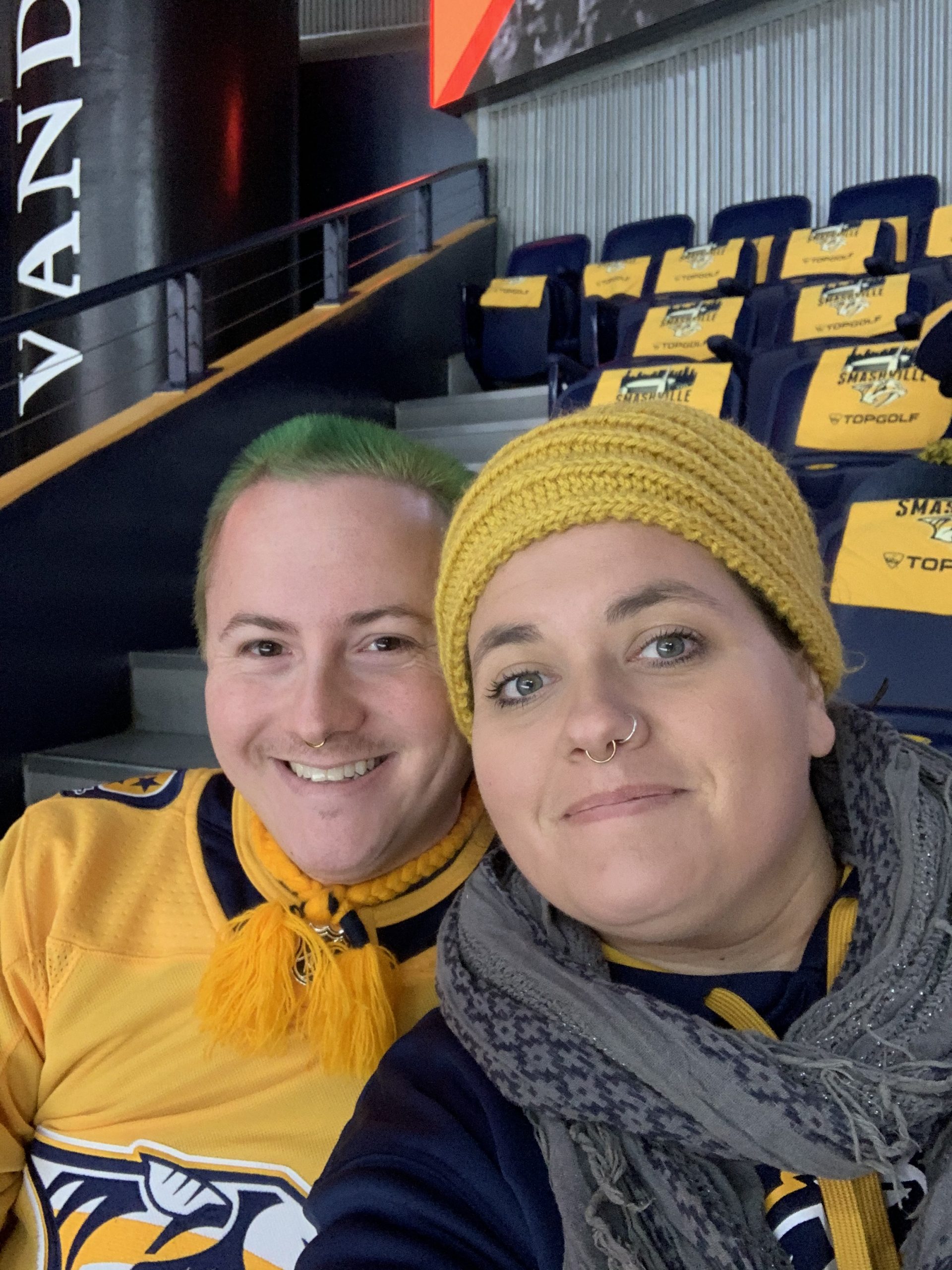 [/one_fifth]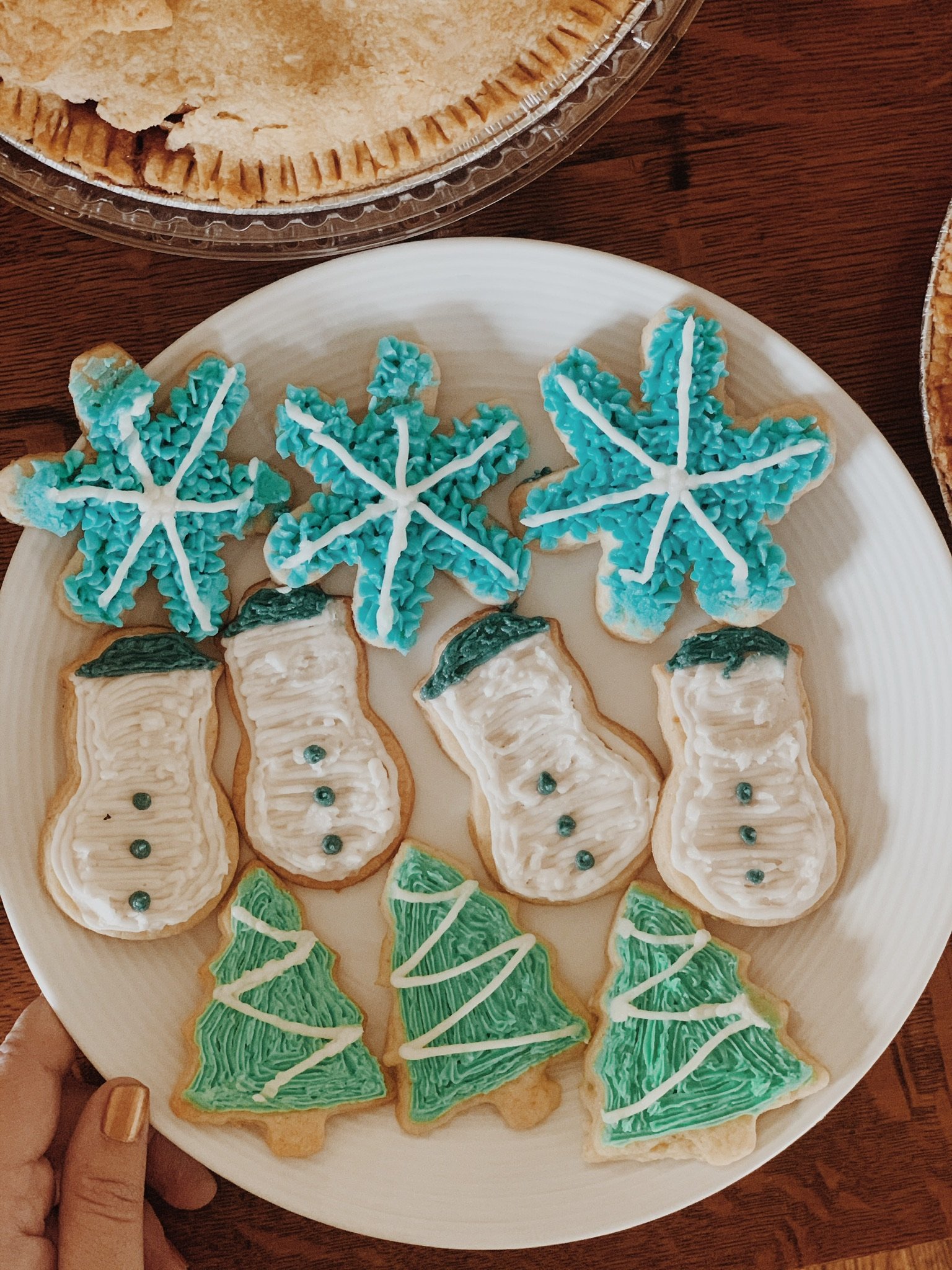 ---
35 Before 35 Update
I'm adding this to my monthly post for my own accountability. I made this list back when I turned 30 and I do tend to be overambitious when making these types of lists, but it's still fun no matter if I don't complete them all.
Number of Items Completed: 5 of 35 – participate in a monthly book club, have a consistent brand, act more like an entrepreneur instead of a hobbyist, get my scuba certification, lead a compassionate and conscious life.
Updates to List: I removed Havasu Falls from my list. I actually scored a hard to get permit this year and was planning to go but I was feeling uncomfortable about the horrible abuse of pack animals and I decided it is not for me right now. If that changes in the future, I would probably go. Not sure what I want to replace it with yet. It is unfortunate because I want to support Native Americans, but I can't be a part of animal abuse.
List Items to Focus on in January: eat healthier, give vlogging a chance, work on learning a second language (Russian), and continue yoga.
List Items to Focus on in 2020: hike long distance (looking to do my first multi-day hike in Isle Royale this year), be location independent, spend the night somewhere haunted, be comfortable in my skin, and visit all 56 Tennessee state parks.
---
Income Report in December 2019
I want to start sharing my earning and expenses every month and considered doing a separate post for this, but I think I'll just share it here for now.
Income
In December 2019, I earned a total of $666.70 from my blog or projects obtained through my blog.
Affiliate Income: $43.54
Booking.com – $0
Amazon – $43.54
CJ – $0
Skimlinks – $0
Get Your Guide – $0
ShareASale – $0
Awin – $0
Ads: $98.16
Freelance Writing: $350
Freelance Projects: $0
Sponsored Posts: $0
Sponsored Instagram Posts: $175
Expenses: $509.77
Pinterest VA (for scheduling) – $90
Google Suite – $13.11
Tailwind (for Pinterest scheduling) – $14.99
Smarter Queue (for scheduling social Twitter/Facebook) – $23.44
Impact Travel Alliance – $9.99
Hashtracking (for tracking Twitter Chat results) – $18
Keysearch (for keyword research) – $13.60
Ahrefs 7-day trial – $7.66
Adobe (for editing) – $10.96
AWeber (for email campaigns) – $19
Facebook Ads – $29.03
Short Pixel (photo smushing on WordPress) – $4.99
WordPress VA (for multiple projects) – $255
Thoughts on my expenses – I'm always looking to see where I can trim down on expenses, but I also realize at some point you have to spend money to make money. I decided to hire a Pinterest VA for scheduling only. I still make all of my own pins and do all my own Pinterest sharing threads. But, she goes in and schedules about 300-400 pins a week for me and this takes a lot off my plate that I wasn't getting done. And, I think the price is exceptional for the value.
Impact Travel Alliance is a sustainable travel network and who I traveled with to Nepal. I love the community. This network is not just for media – it's for anyone who is interested in or believes sustainable travel is important. If you're interested in joining, make sure to mention my name when you do so!
AWeber is a great tool but I need to actually use it more if I'm going to keep paying for it. Want to sign up for my email list and help me out?!
Since having to make a new Facebook page since Facebook is a jerk and wouldn't let me change my name when I changed my brand, I've been doing a very low promotion. I'm doing a hyper-focused campaign towards vegans and people interested in sustainable tourism. It's only about a $1/day and I'll probably continue doing it.
I tried the 7-day trial of Ahrefs to see if the $99 a month price tag was worth it. For right now, I'm sticking with Keysearch as I'll have to be making much more money to spend that much on keysearch tools.
I also decided to invest in myself and my business finally and hired a WordPress VA for some behind the scenes work that really really needed to be done. She's cleaning up some backend stuff, working on my site speed, updating some things that needed updating, and much more. I'm paying a total of $500, but I may hire for an ongoing basis to keep everything current.
Net Income: $156.93
My net income was much less this month due to investing in some new things. Additionally, I only made about half the income from November. A big project that I do ($600) only gets paid every six weeks or so and that makes a difference from month to month. Also, it was just December and holidays so ad traffic was down, I hadn't gotten paid for several other freelance projects yet, and so on.
---
Blog Traffic for December 2019
Monthly sessions for Wild Hearted: 9,426 (+ 1,239)
Monthly sessions for Oddities and Curiosities: 2,723 (+ 1,948)
Monthly page views for WH: 13,204 (+ 3,738)
Monthly page views for OC: 895 (+4,220)
Monthly users for WH: 8,617 (+ 1,114)
Monthly users for OC: 693 (+2,669)
Social media followers for WH: 67,726 (+ 182)
Social media followers for OC: 552 (+19)
Blog posts published/updated for WH: 6 (-2)
Blog posts published/updated for OC: 2 (+0)
Blog Goals for December 2o19 Status
These were my blog goals for December and how I did.
Reach 15,000 pageviews on Wild Hearted – I really made a huge improvement here. I increased my page views by almost 4,000 (which is huge since I was plateauing majorly) and I fell slightly shy of my goal. I'm still happy though.
Reach 3,000 pageviews on Oddities and Curiosities – I made even more improvements on the new site, made my goal, and almost doubled my goal.
Make $1500 in blog income. Did not do this.
Go through every single post on WH and make a full SEO plan to delete or rewrite. – I completed this goal. I deleted over 100 posts and made a plan for all of the remaining posts.
Business plan for 2020. – I completed this goal as well.
End of year recap posts. – Completed.
Blog Goals for January 2020
Start Facebook groups for each blog.
Write more affiliate based posts.
Update 15 old posts.
Reach 20,000 sessions on Wild Hearted.
Reach 5,000 sessions on Oddities and Curiosities.
Make $1500 in blogging/freelance income.
---
MOST POPULAR POST
My post and guide on diving Blue Heron Bridge in West Palm Beach, Florida was my most popular blog post in December. This is rated as one of the best shore dives in the country and after my first visit, I can definitely see why.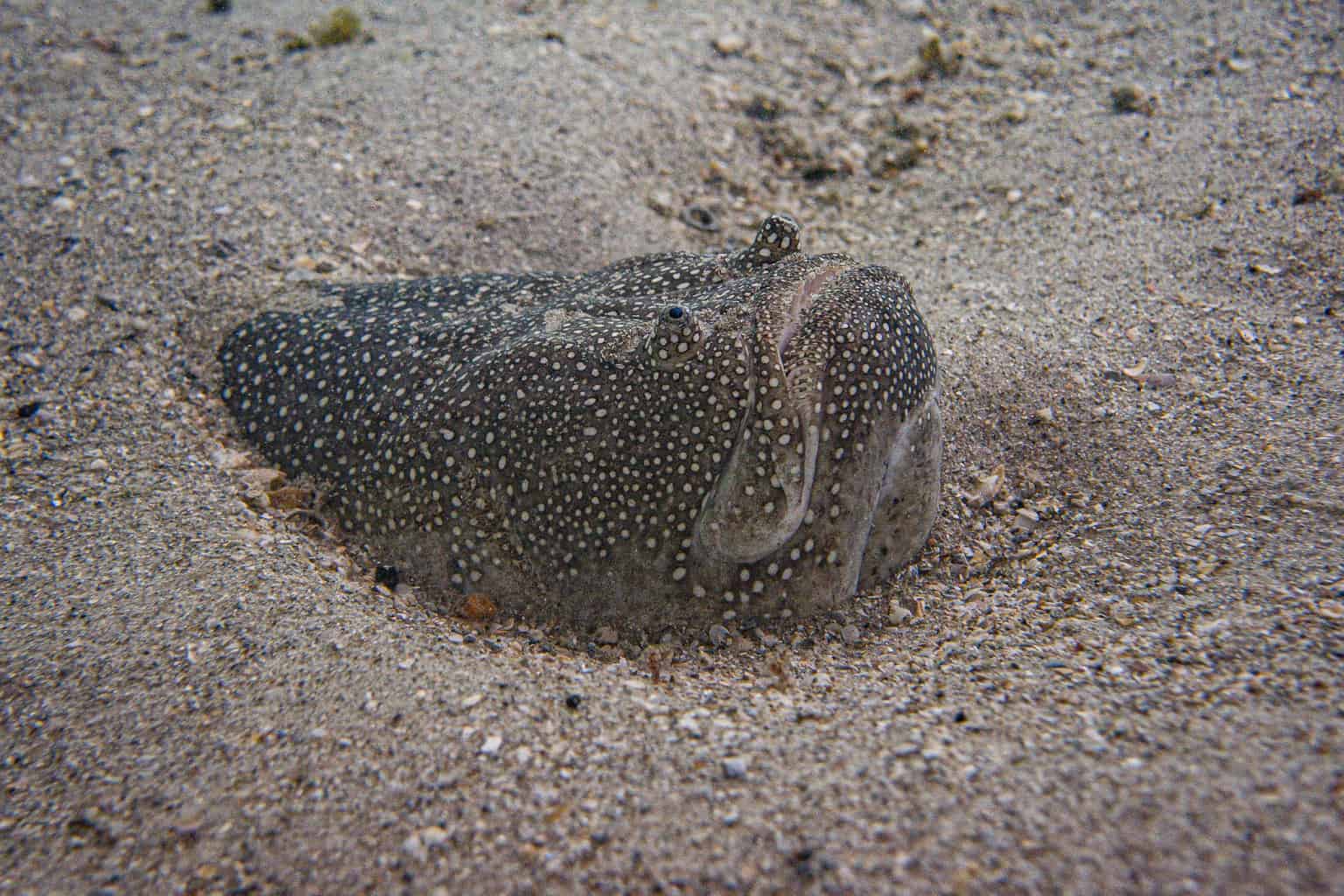 OTHER BLOG POSTS WRITTEN
---
BEST THING I ATE
I'm pretty biased but my homemade apple pies are amazing and one of my favorite things to eat.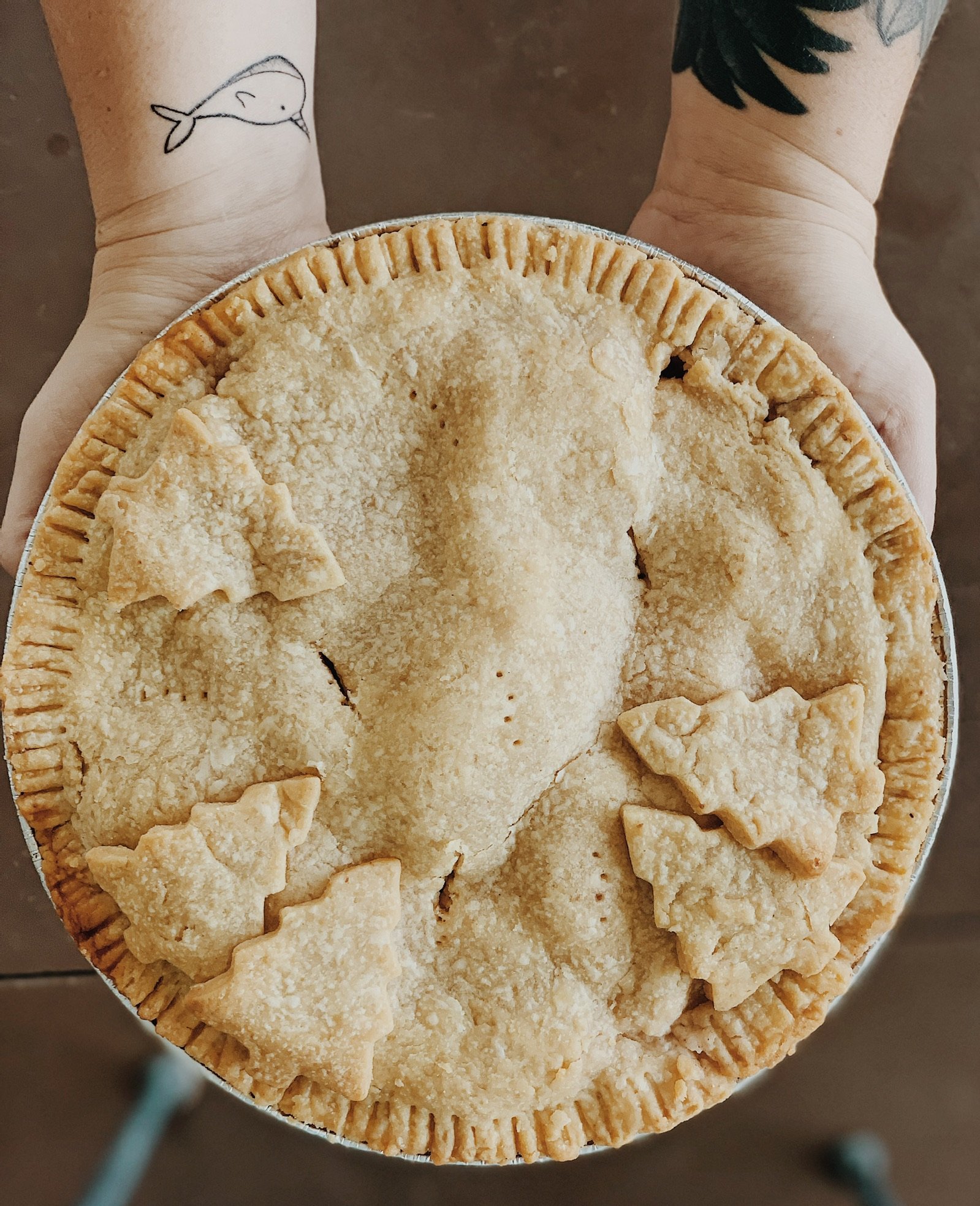 ---
MOST LOVED INSTAGRAM POST
You can follow me on Instagram at @wild.hearted.blog.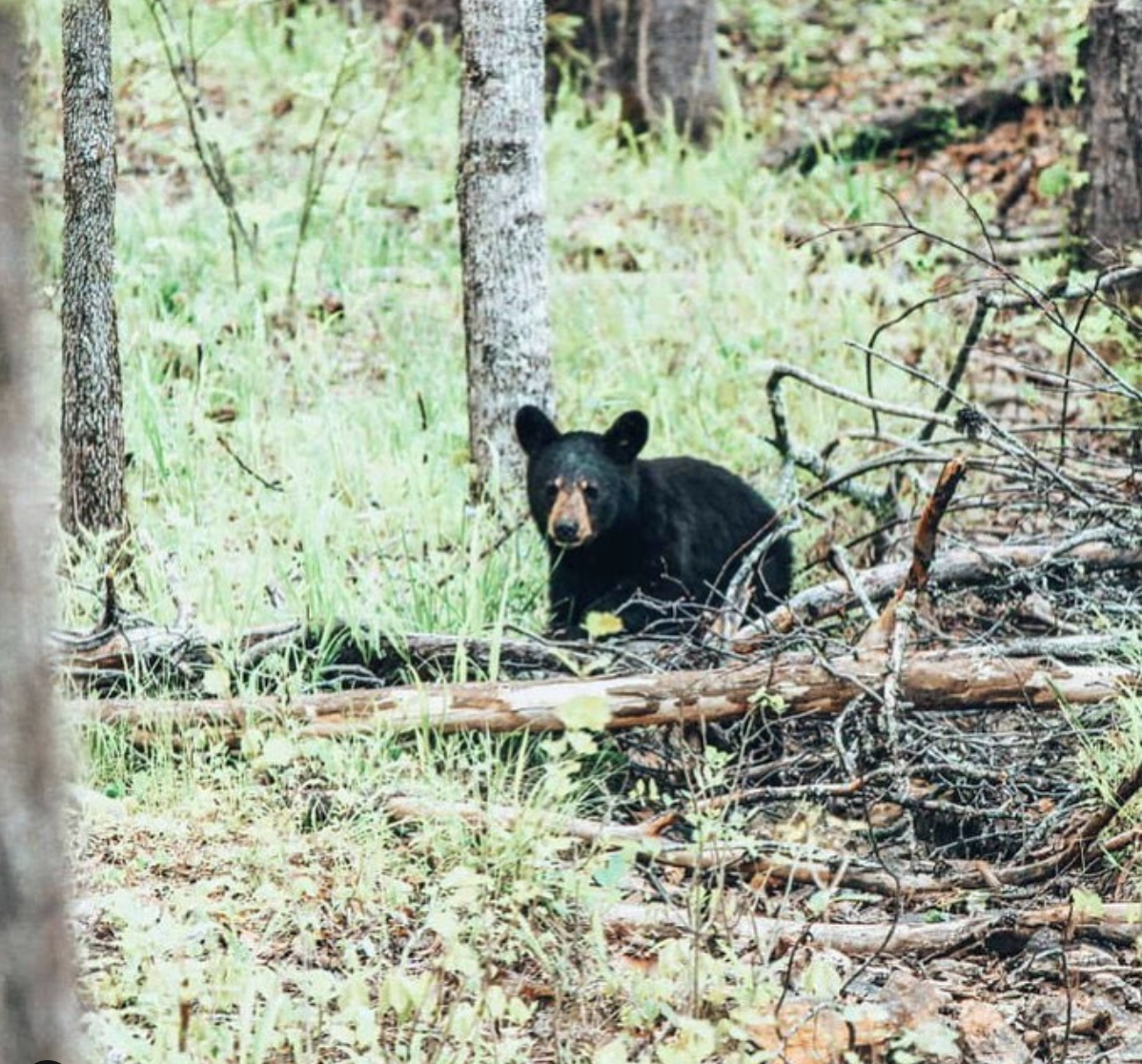 ---
WHAT I READ THIS MONTH
I read 25 books total this year and most of those in just the past couple of months. While I was reading several in December, I only actually finished one.
The Devil's Only Friend (John Cleaver #4) by Dan Wells – While I love this series, this was my least favorite of the four I've read.
I've made a goal to read 100 books in 2020. Join me on Goodreads!
---
WHAT I WATCHED THIS MONTH
Oh, boy, what didn't I watch?!
Unbelievable – When a teen reports being raped, then recants her story, two female detectives follow evidence that could reveal the truth; based on a true story. Whew, this was a powerful one and brings the #MeToo movement in focus. Strongly recommend.
You Season 2– Oh, Joe! If you're not familiar with this Netflix original, here's a synopsis. What would you do for love? For a brilliant male bookstore manager who crosses paths with an aspiring female writer, this question is put to the test. A charming yet awkward crush becomes something even more sinister when the writer becomes the manager's obsession. Using social media and the internet, he uses every tool at his disposal to become close to her, even going so far as to remove any obstacle –including people — that stands in his way of getting to her.
V Wars – A doctor is pitted against his best friend when an ancient disease turns people into vampires; from the comics by Jonathan Maberry and Alan Robinson. A fresh take on vampire shows with our very own Ian Somerhalder (Vampire Diaries) as the main character.
The Witcher – I can't believe I haven't read these books but I really liked it! Definitely going to read the books now. The witcher Geralt, a mutated monster hunter, struggles to find his place in a world in which people often prove more wicked than beasts. Based on a book series turned very popular video game.
Virgin River –Seeking a fresh start, a nurse practitioner moves from Los Angeles to a remote Northern California town and is surprised by what — and who — she finds. New Netflix original series that was pretty good.
90 Day Fiance, 90 Day Fiance – Before the 90 Days, and 90 Day Fiance: Happily Ever After? – I don't even know what to say. I'm ashamed.
Teen Wolf – I started watching this with the boyfriend (who has seen it before) and I really like it! Lots of cool lore. I continued watching in December. We have half a season left!
The Mandalorian – Finished up this in December and now I'm super sad I have to wait a year.
Star Wars: The Rise of Skywalker – As someone who grew up on Star Wars [my dad says The Empire Strikes Back was one of three movies I had on repeat], I was pleased with the way the series was wrapped up. I know there are a lot of die-hard fans who want to nit-pick everything, but I'm always just happy to be watching a new Star Wars movie. The other two movies on repeat when I was little? Mary Poppins and Raiders of the Lost Ark. Pretty cool kid, if you ask me.
---
COMING UP IN January 2020
I don't have much planned for January.
Additionally, I'll be working a lot at my part-time job, on both of my websites, some freelance projects, and planning future trips.
Trips I have booked so far include Ohio in March, Gulf Shores in April [for diving!], and Scotland in September. Trips that are probable include Colorado in April, Kansas City in May, Isle Royale in the summer, Florida, and more.
What do you have going on in January
Latest posts by Ashley Hubbard
(see all)