This post may contain affiliate links, meaning if you book or buy something through one of these links, I may earn a small commission (at no extra cost to you!). Please see my disclosure.
From biking the backcountry trails to relaxing on the pristine beaches, here are the best things to do in Orange Beach Alabama (& Gulf Shores) at least once.
Being from Tennessee, I have been to the Gulf Coast more times than I can count. We spent our summers in the Florida panhandle. However, I had never traveled to the Alabama Gulf Coast. It's just as close and beautiful but it just never happened. I have been wanting to get there in recent years and I finally did. I was pleasantly surprised to experience the side of Alabama. This state definitely gets a weird rep especially from those outside of the Southeastern United States. I, personally, know there's much more to Alabama but many will be surprised that they also have gorgeous, pristine beaches, are moving forward in a lot of sustainability efforts, and much more. There are countless things to do in Orange Beach Alabama and Gulf Shores Alabama.
While I focus on vegan and sustainable travel, I was initially a little worried about this when visiting Gulf Shores and Orange Beach. I wasn't sure if I would be able to find many things to do in Orange Beach and Gulf Shores that didn't involve seafood, fishing, or commercialized businesses. But, I was honestly so happy that there was plenty to do that didn't involve any of that. If you're a lover of the outdoors and nature, this destination is perfect for that and the good thing about that? It's usually naturally sustainable and a responsible way to explore a place.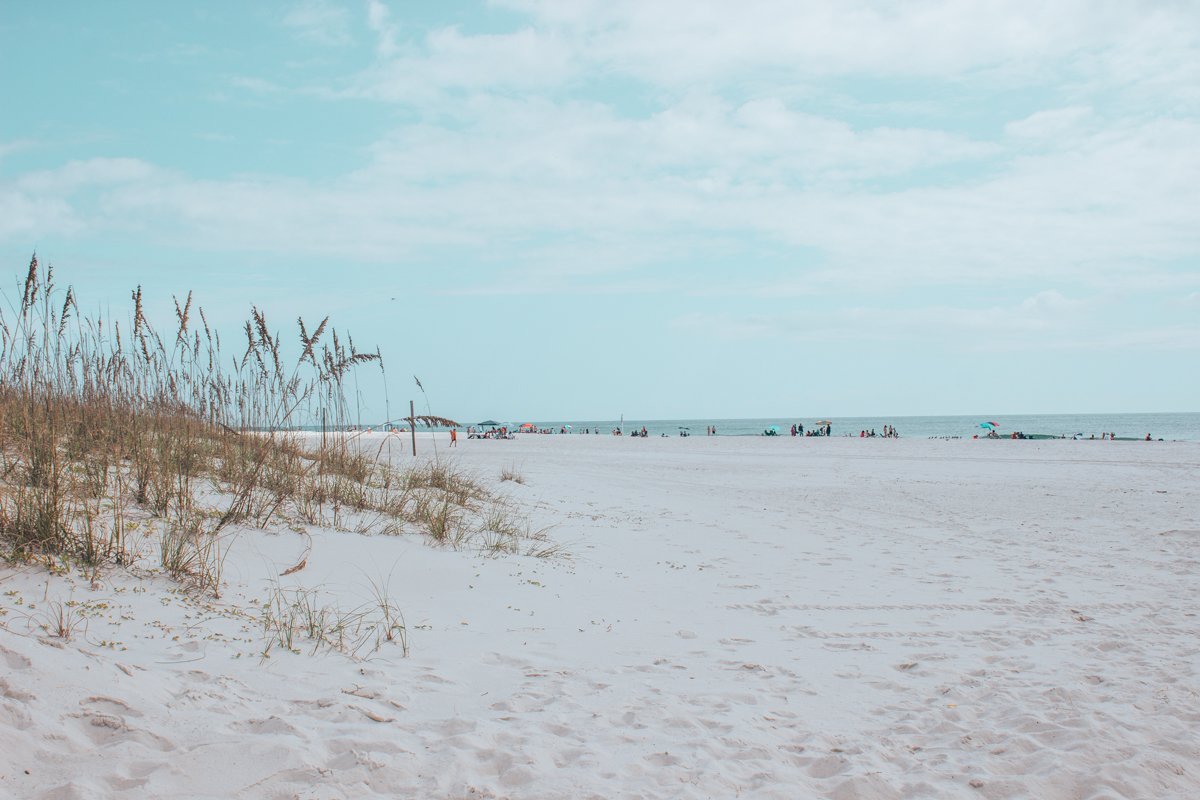 Where to Stay in Gulf Shores & Orange Beach
There are plenty of options of places to stay in Gulf Shores and Orange Beach but here are my top suggestions for each location.
The Lodge at Gulf State Park
The Lodge at Gulf State Park was one of the most exciting things I was interested in checking out. I know what you're thinking – a hotel, really? Yes! This place is paving the way for sustainability and Gulf State Park in general. This is a unique lodging accommodation located within the actual state park on the coast in Gulf Shores. The original location was destroyed in a hurricane and upon rebuilding, they decided to make the changes to move in a much more sustainable direction.
The Lodge at Gulf State Park focuses on turtle-friendly rules, using collected rainwater, sourcing food locally, decorating with locally focused and sourced furniture and artwork, and much more. There are three restaurants on-site that all have a couple vegan options.
See Customer Reviews | Book Now (free cancellation!)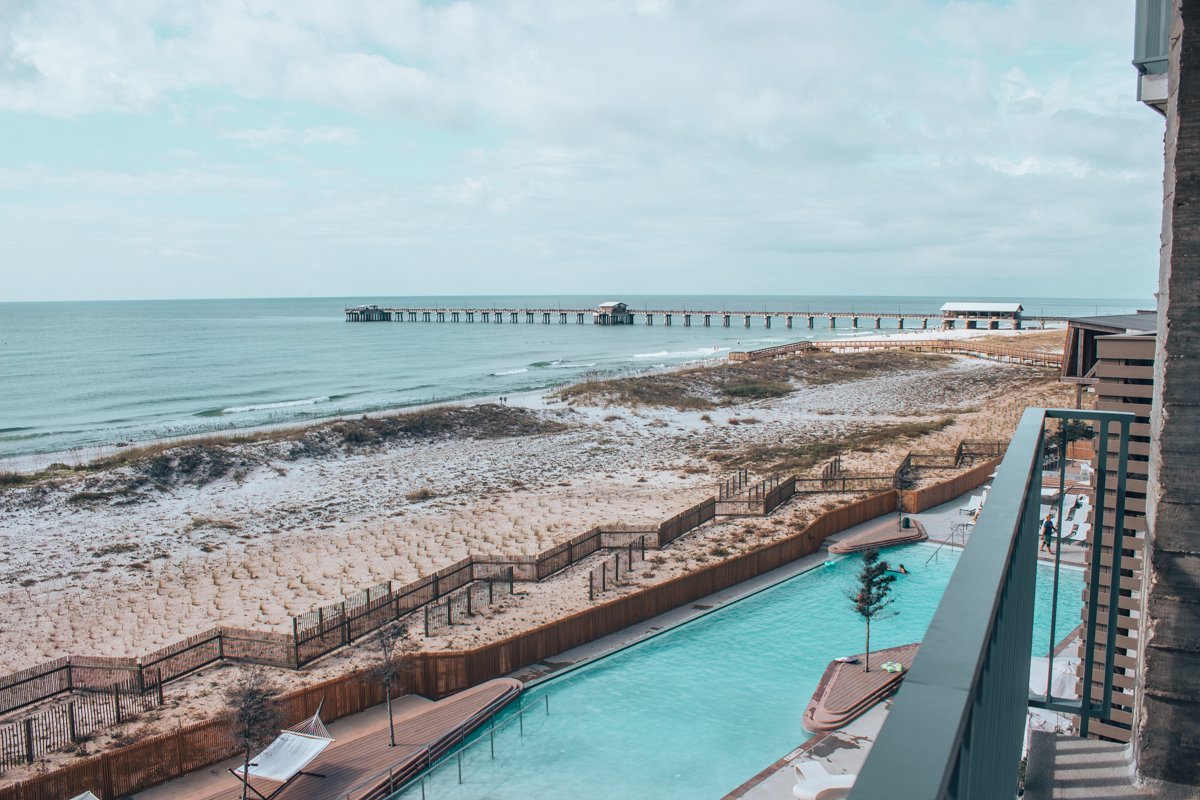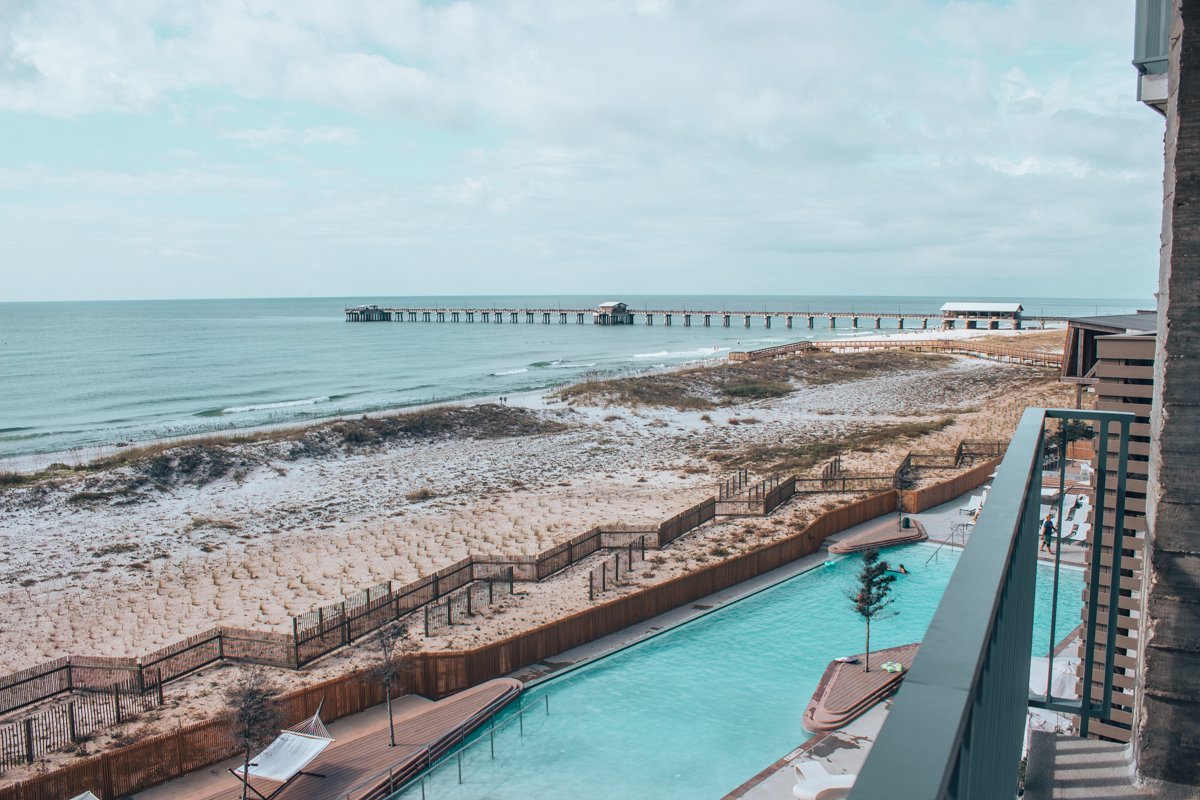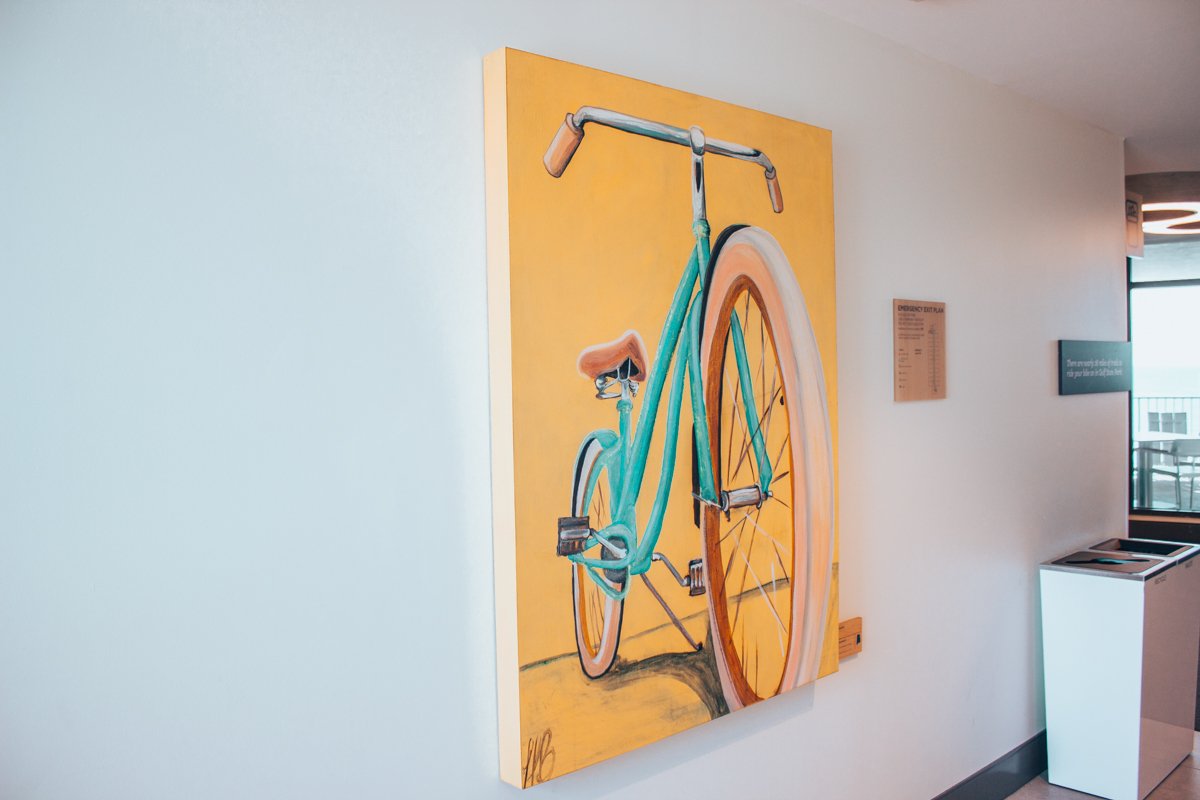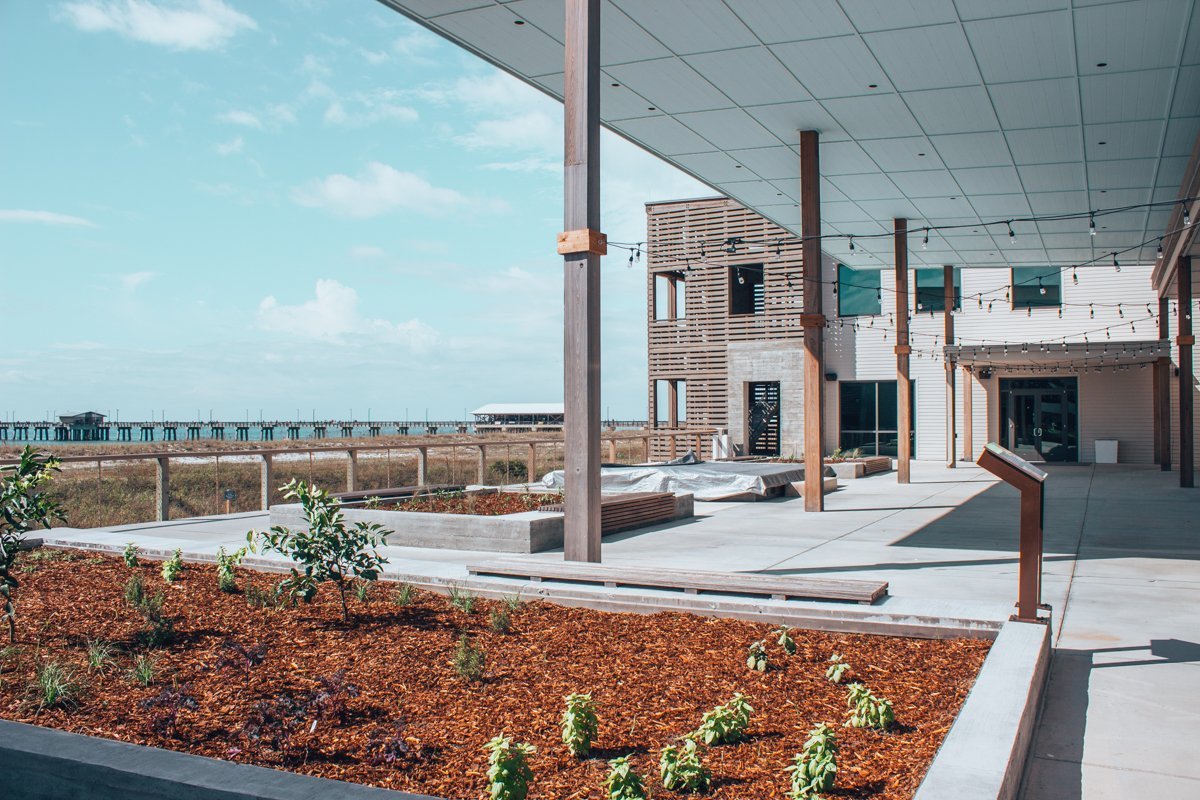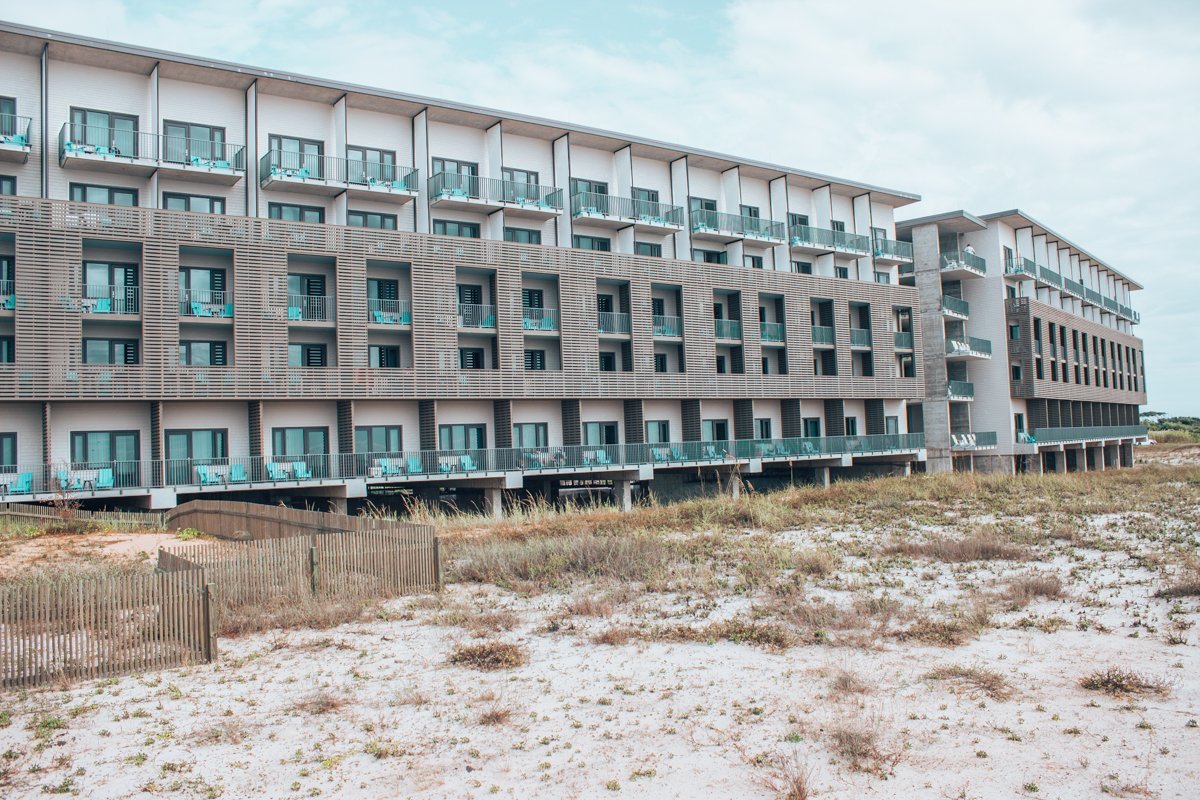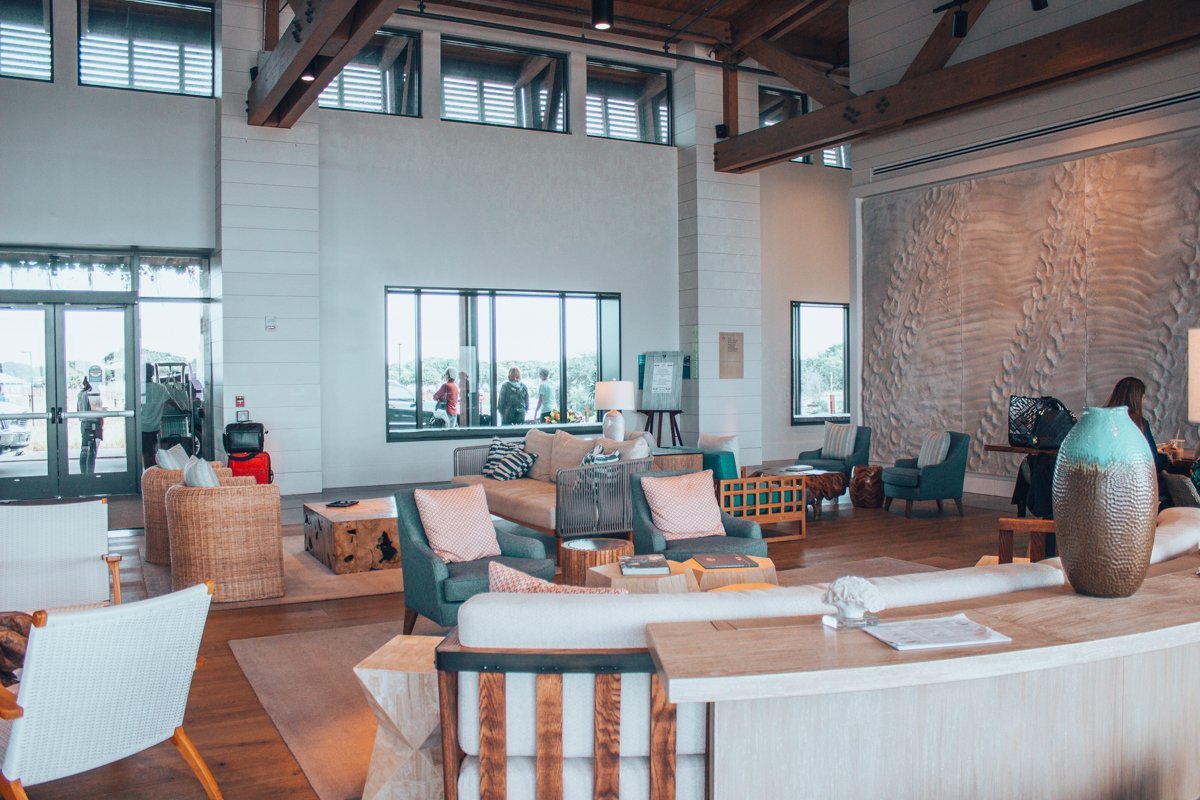 The Condos at The Wharf
If you're looking to stay in Orange Beach, these condos located at The Wharf and managed by Young's Suncoast Realty are perfect. If you're looking for a location not on the beach, this one is perfect. These luxury condos are located overlooking the Intracoastal waterway and have everything you need for a relaxing vacation with all the amenities.
See Customer Reviews | Book Now (free cancellation!)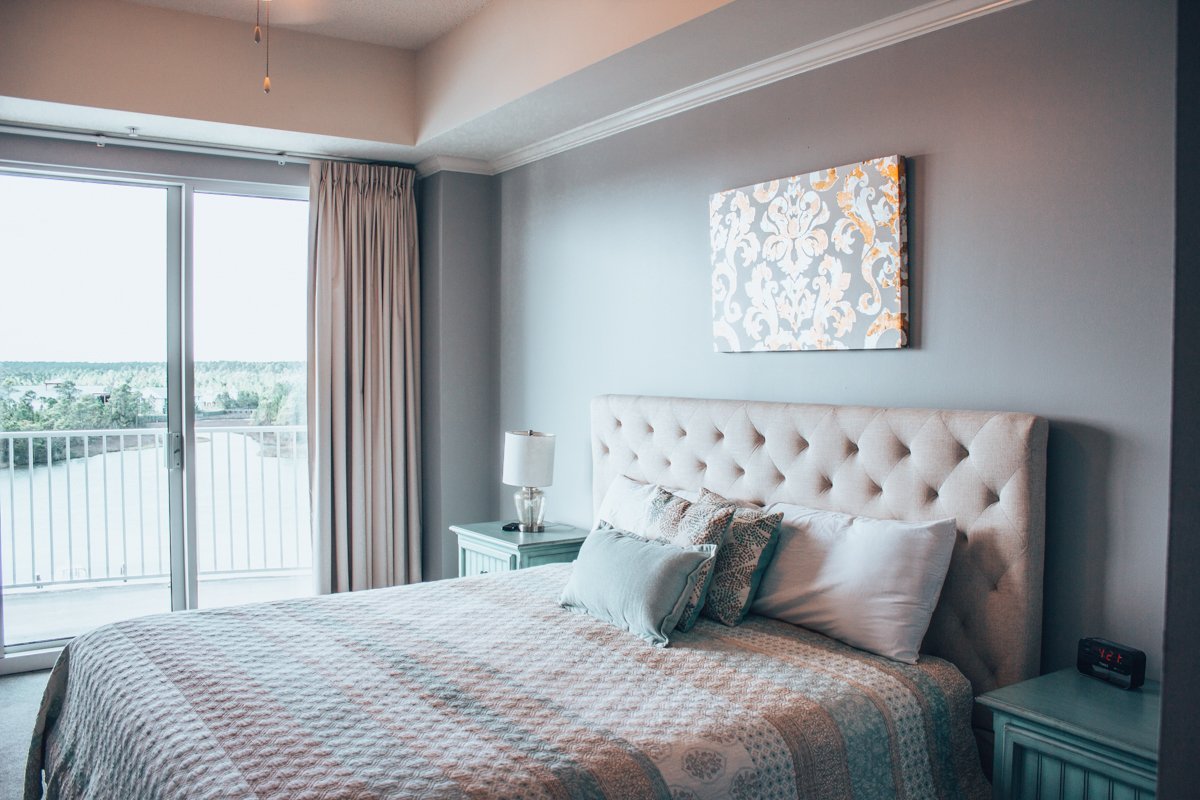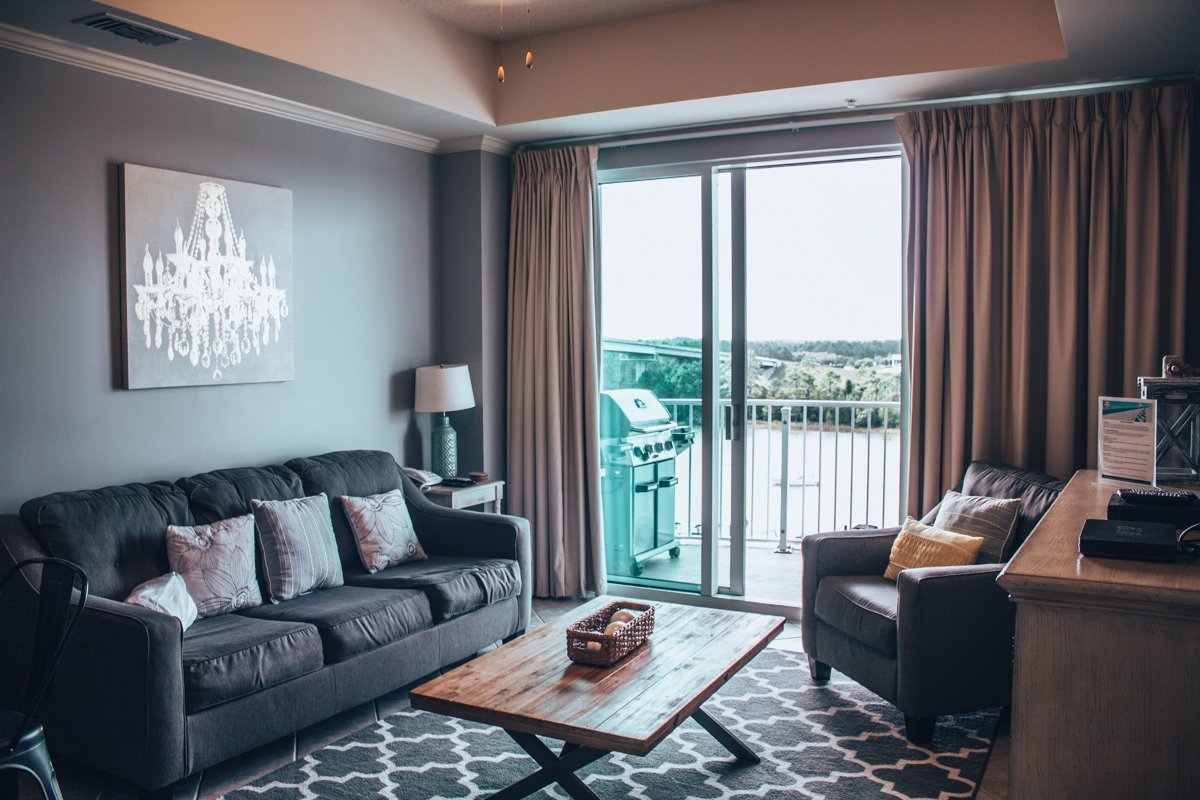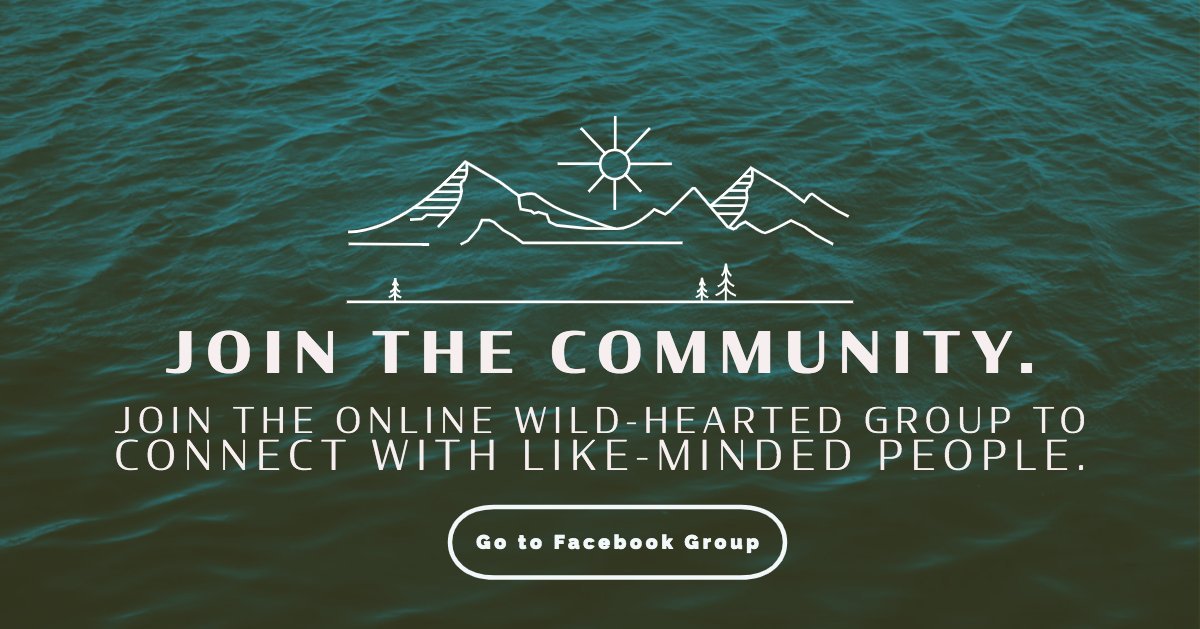 ---
Things to Do in Orange Beach Alabama
1. Sunset Dolphin Cruise
What are two amazing things to do in Orange Beach Alabama? Enjoying amazing sunsets and searching for dolphins! Do both with a sunset cruise with Sail Wild Hearts. You can take a 53-foot catamaran relaxing cruise to enjoy a beautiful sunset and, hopefully, see dolphins! The cruise lasts about 90-minutes and is more about relaxation and just enjoying the views. We were lucky to see a couple of dolphins near the end of the cruise which is always exciting.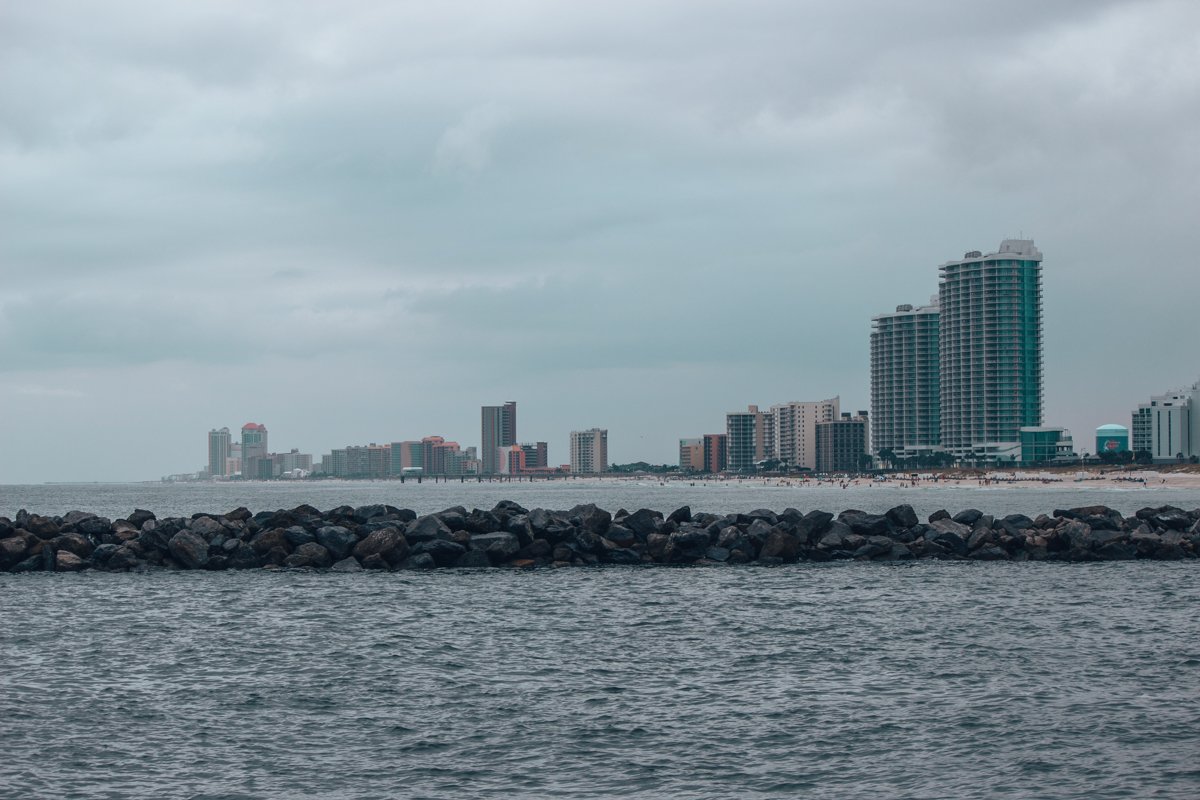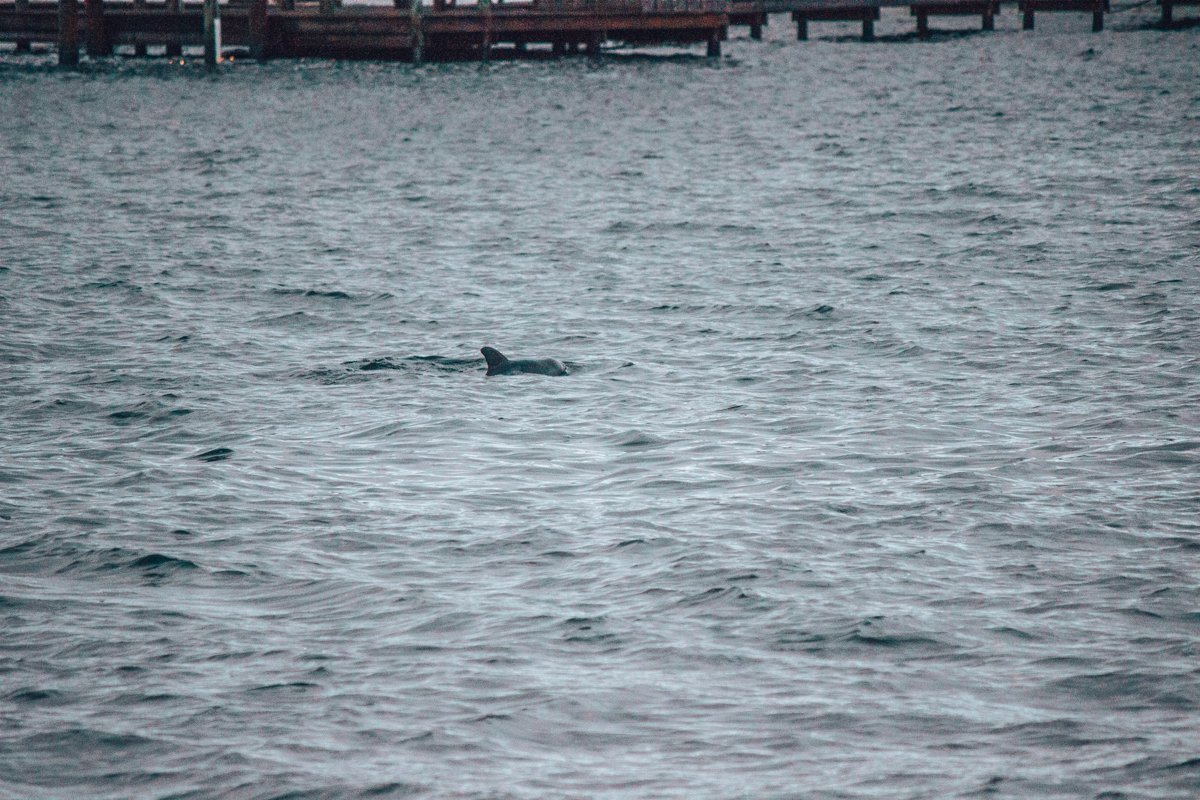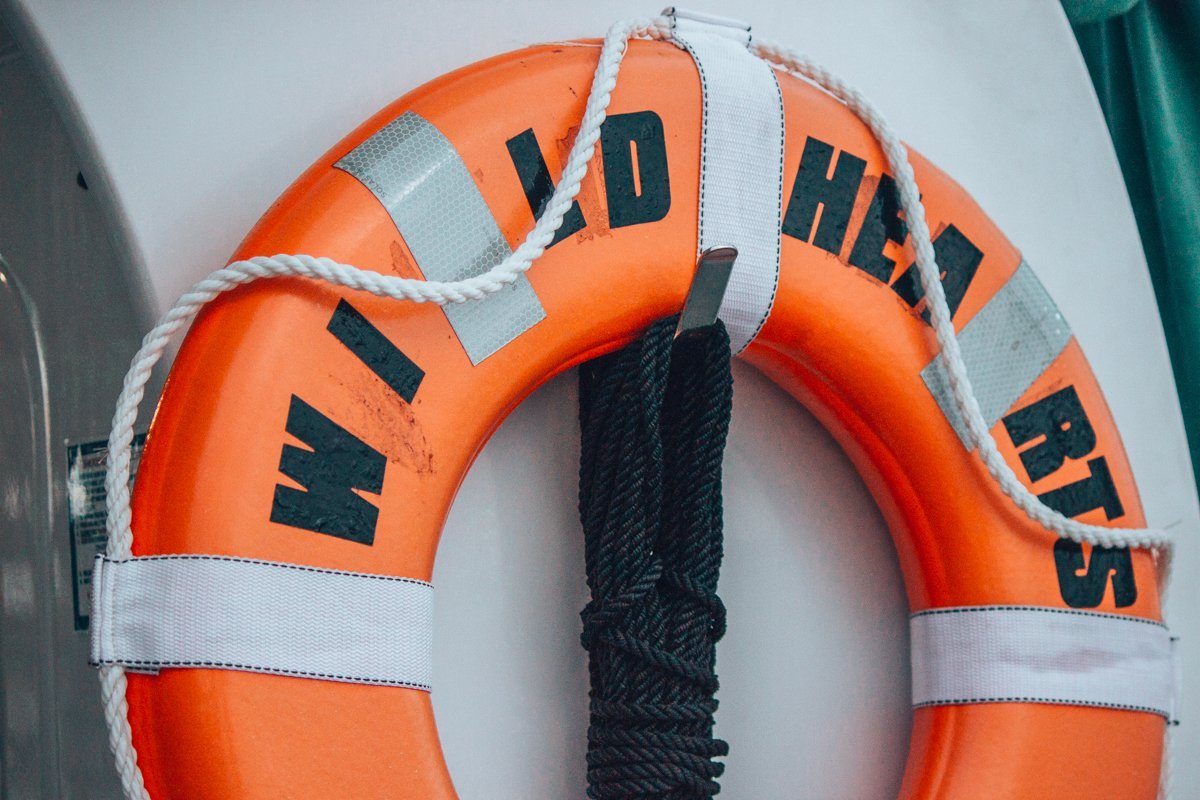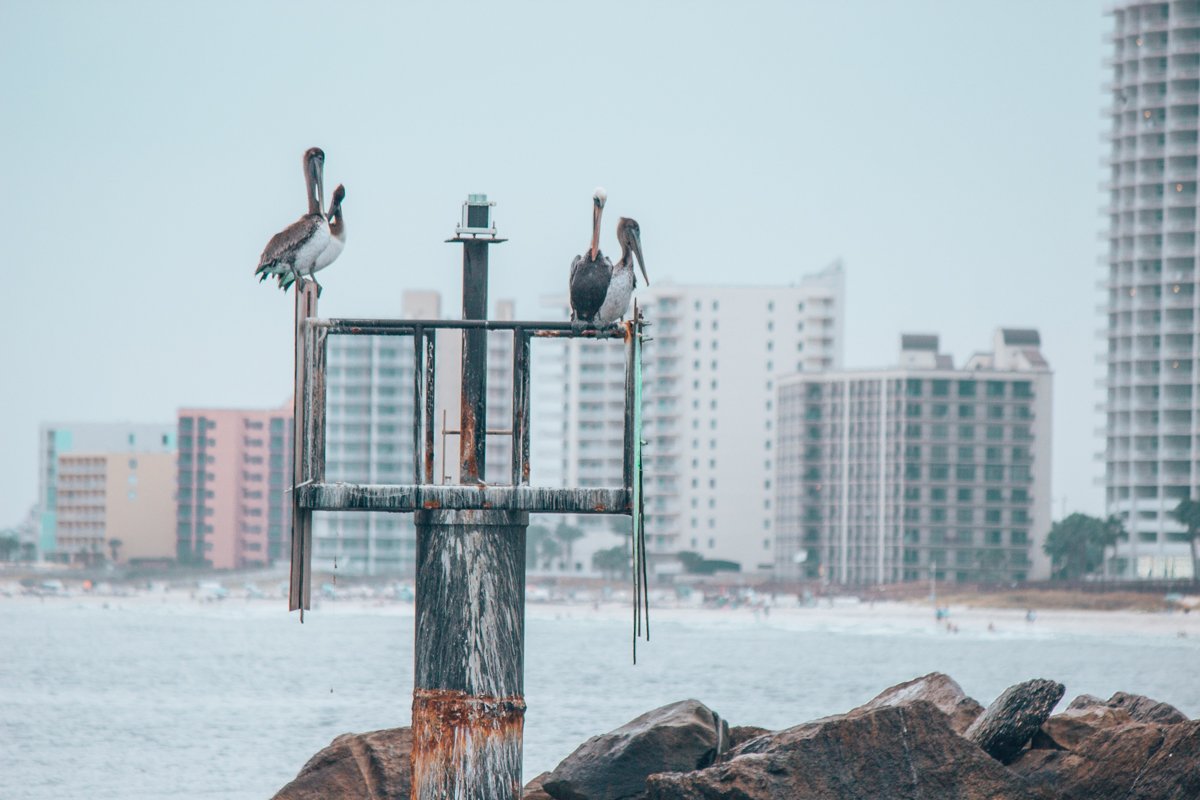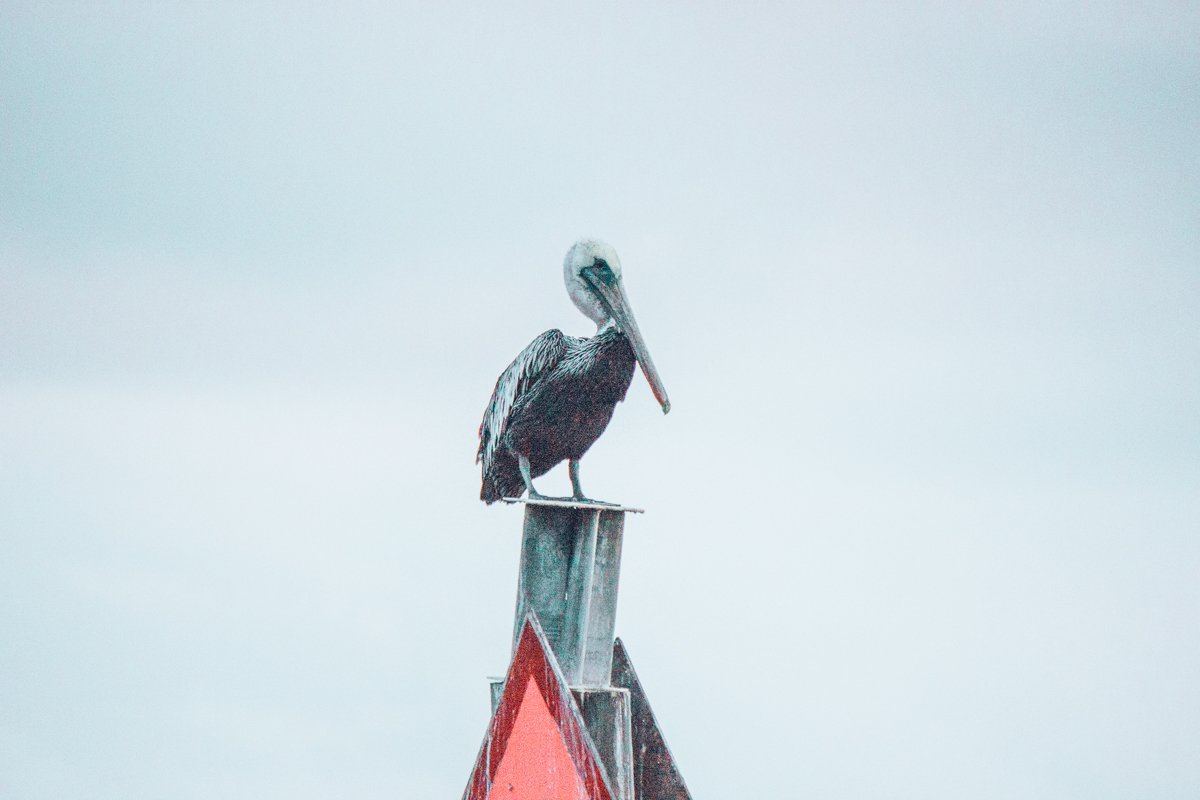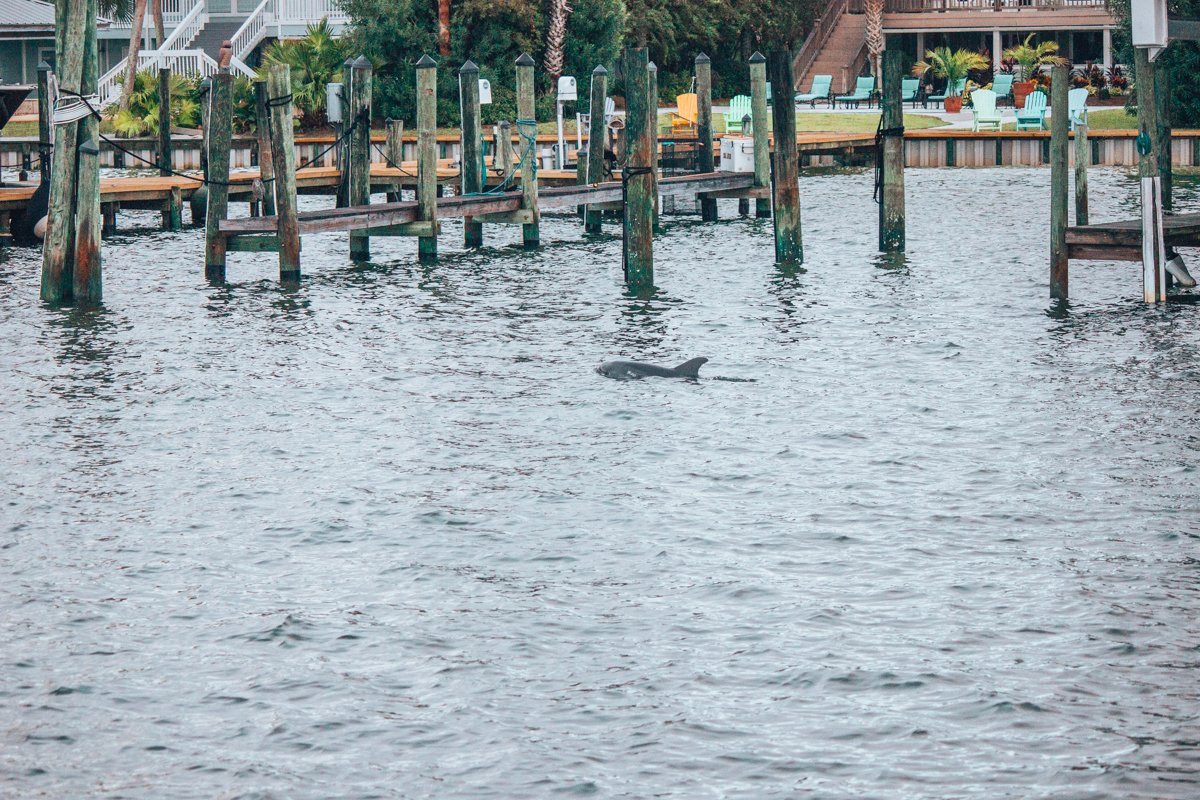 2. Bike the Hugh S. Branyon Backcountry Trails
Not all the things to do in Orange Beach has to involve the beach – surprise! There are some great options away from the coast. Head to the Hugh S. Branyon Backcountry Trails and hop on a bike from Beach Bike Rentals or walk along the pathways. With 25 miles of trails, there are several different routes you can take that could keep you entertained all day. Along the trails, you'll experience wildlife, amazing ecosystems, and beautiful, peaceful views.
What wildlife could you see? Alligators, bald eagles, and snakes are very common amongst many other animals. There is a beloved resident alligator known as "Lefty."
If you're interested in renting from Beach Bike Rentals, you can experience a full day for $25. You can use the bikes for anywhere, not just the backcountry trails.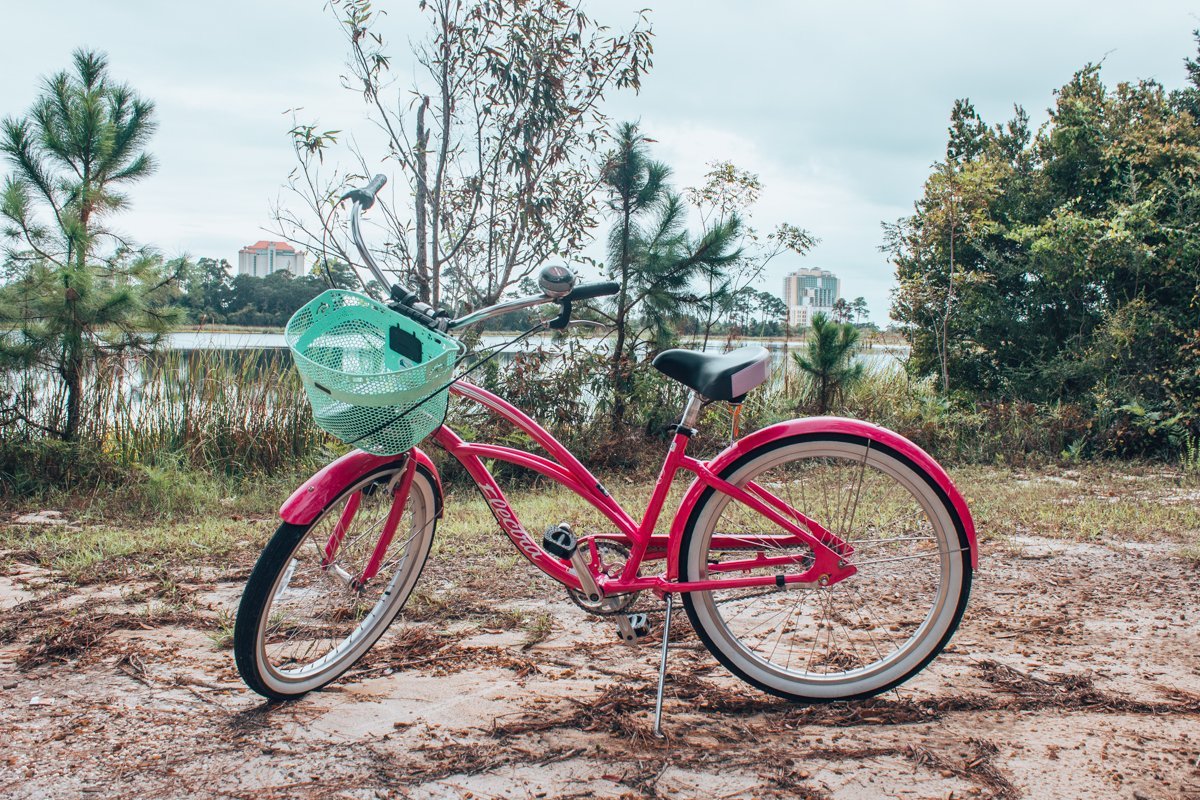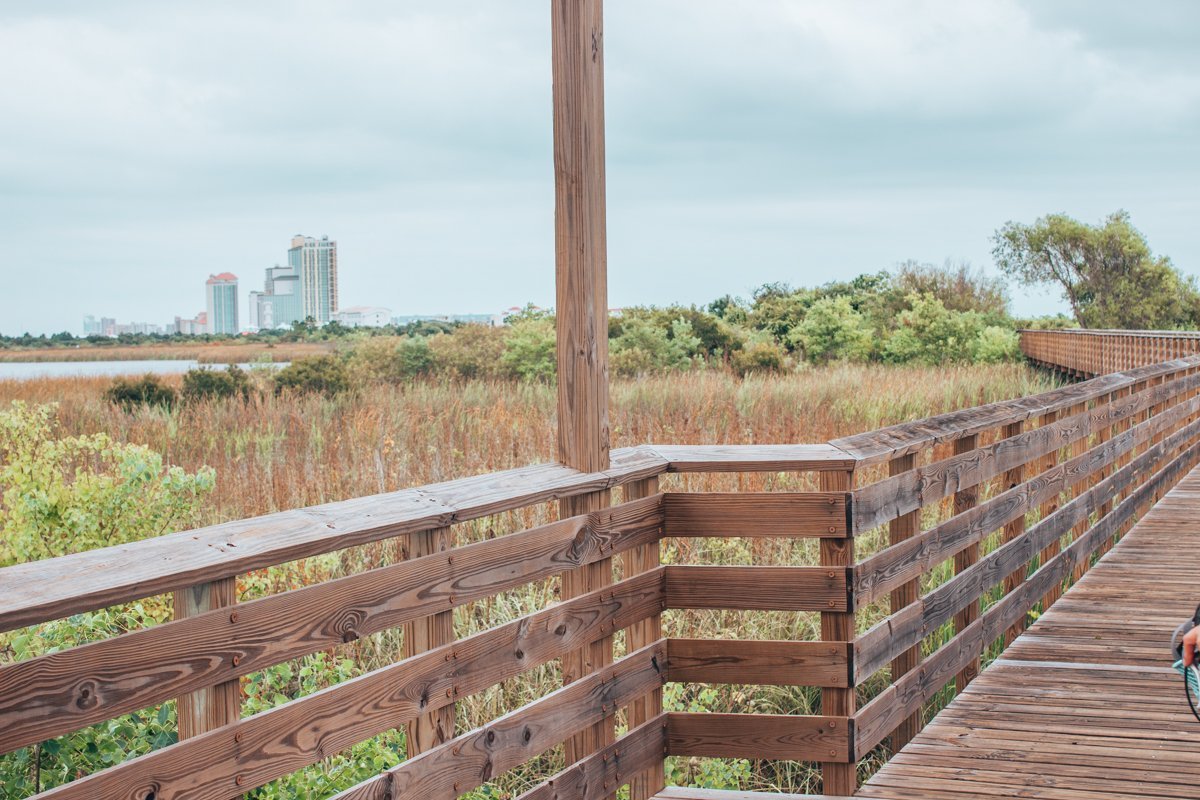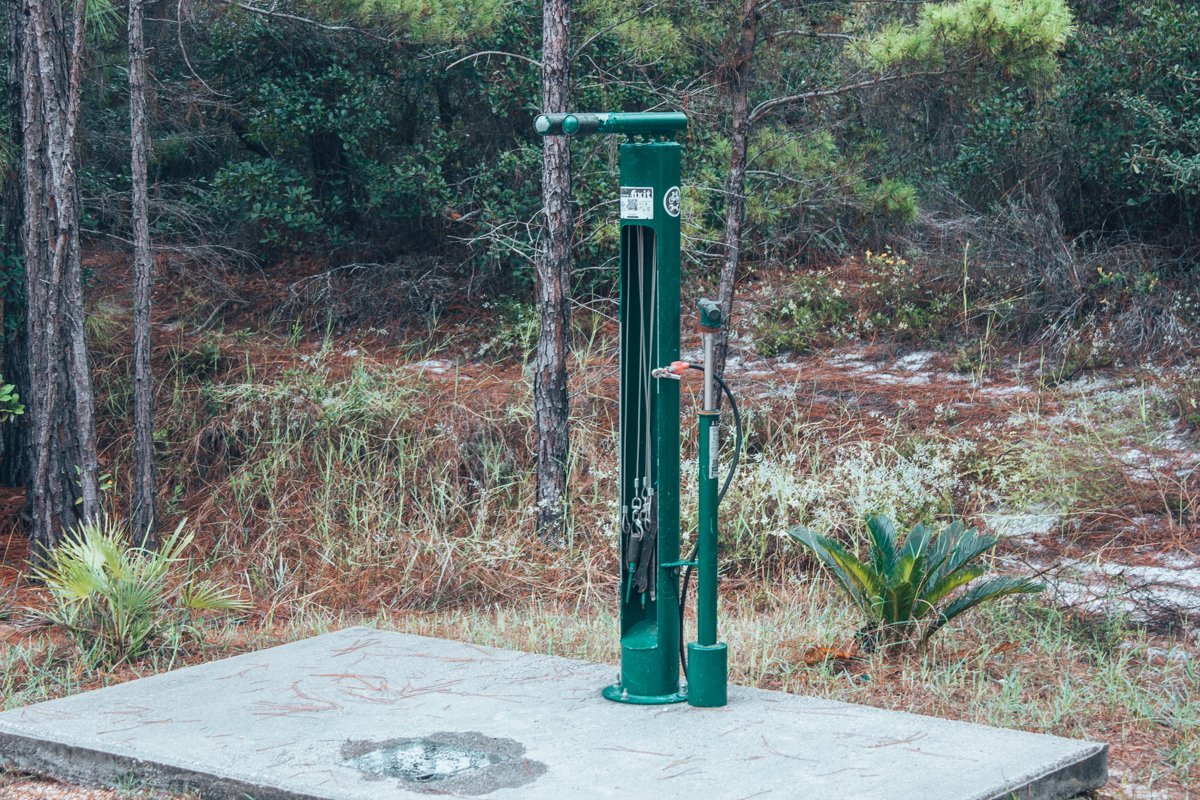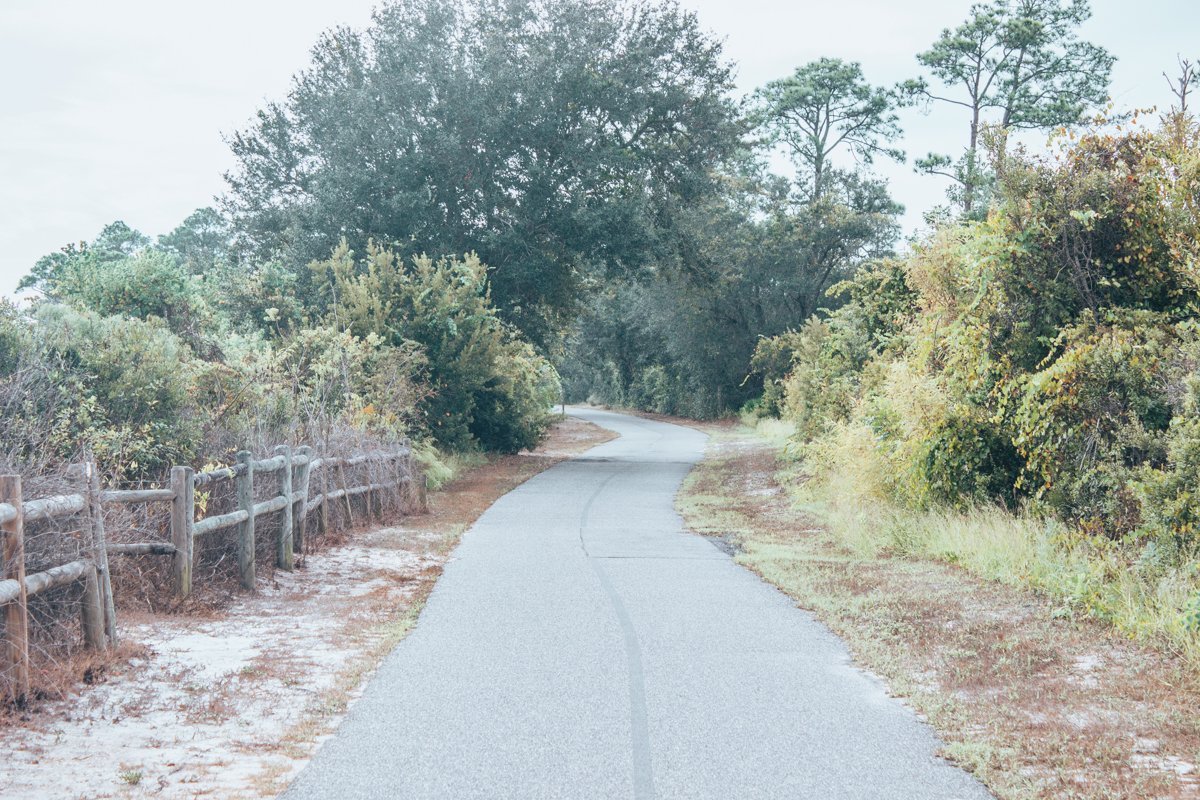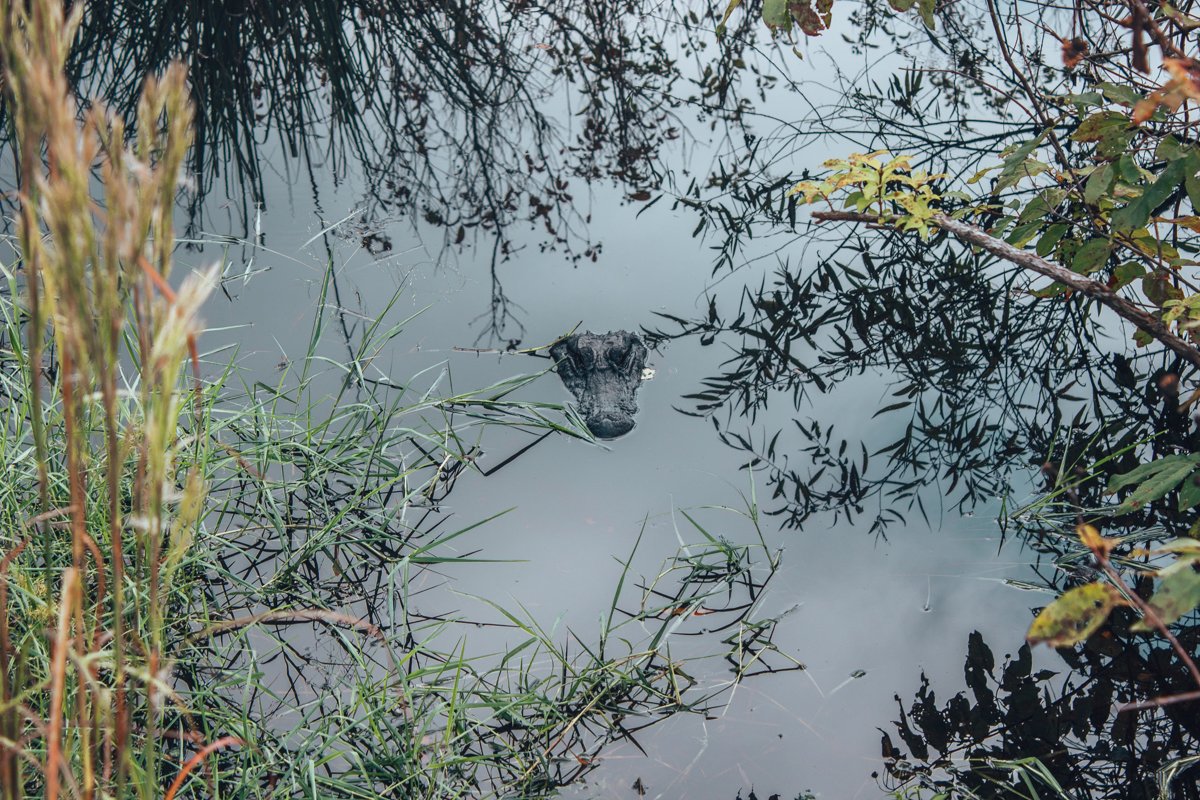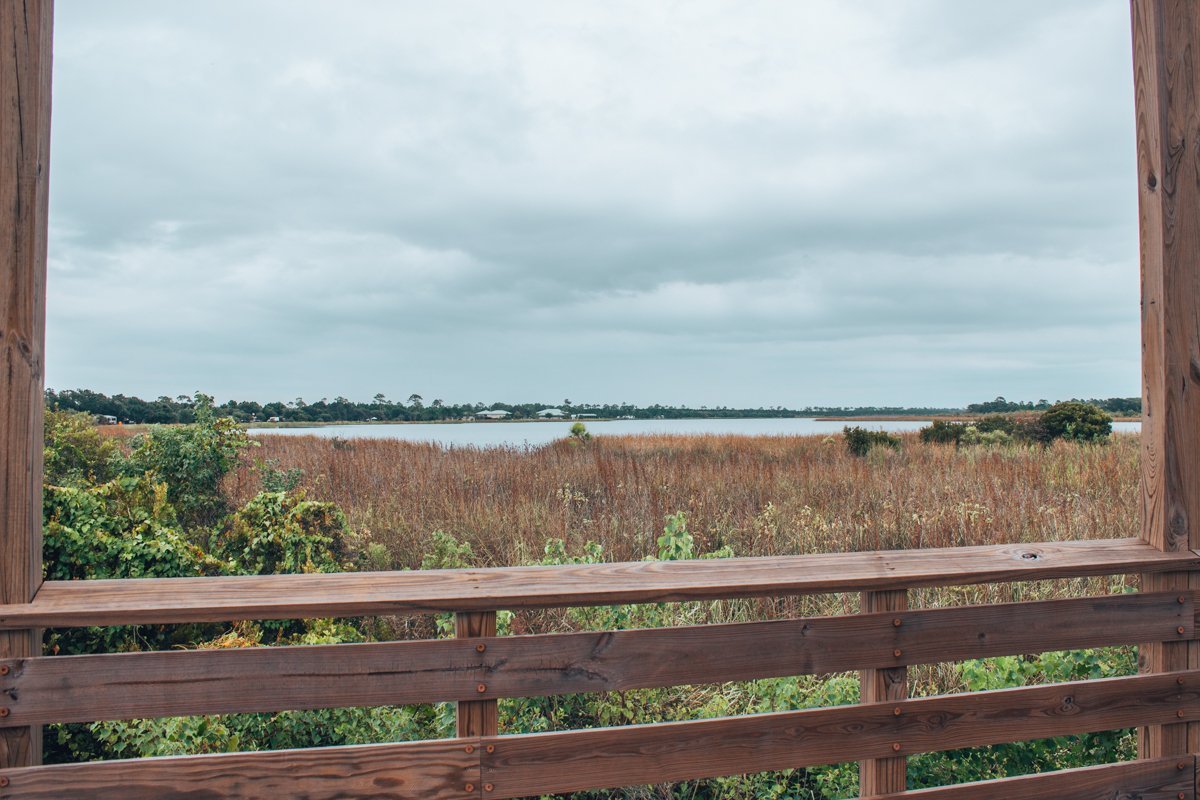 3. Grab Coffee at BuzzCatz Coffee
Enjoy a coffee at BuzzCatz Coffee & Sweets with their locally roasted coffee and made from scratch menu. The decor is truly eclectic and cat-themed and is a cozy place to grab a cup of coffee.
While they don't many vegan options, the General Manager and Head Chef has let me know that with 24-hour notice she can make things for any dietary requirements.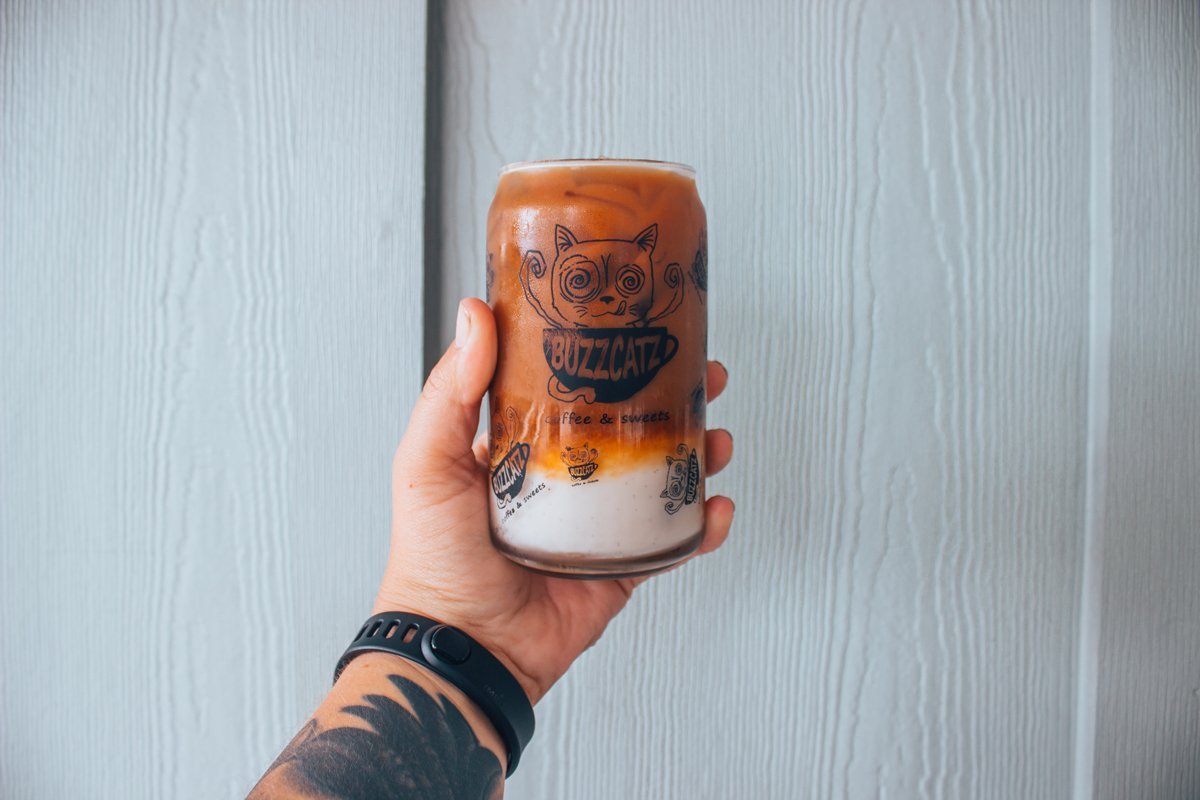 4. Indian and Sea Museum
If you think there aren't many cultural aspects of Orange Beach, you'd be wrong. You can visit the Indian and Sea Museum which is home to local artifacts and memorabilia relating to the Native American and nautical heritage and is located in an old schoolhouse.
5. The Southern Grind Coffee House
There are lots of great coffee shops in town, but I really loved this nautical and turquoise themed one. The Southern Grind Coffee House has two locations – both in Orange Beach. One is located at The Wharf and one is located along Perdido Beach Boulevard – right next to Beach Bike Rentals.
The coffee house has a few vegan options during breakfast and lunch and is a great place to hang out with friends or get some work done.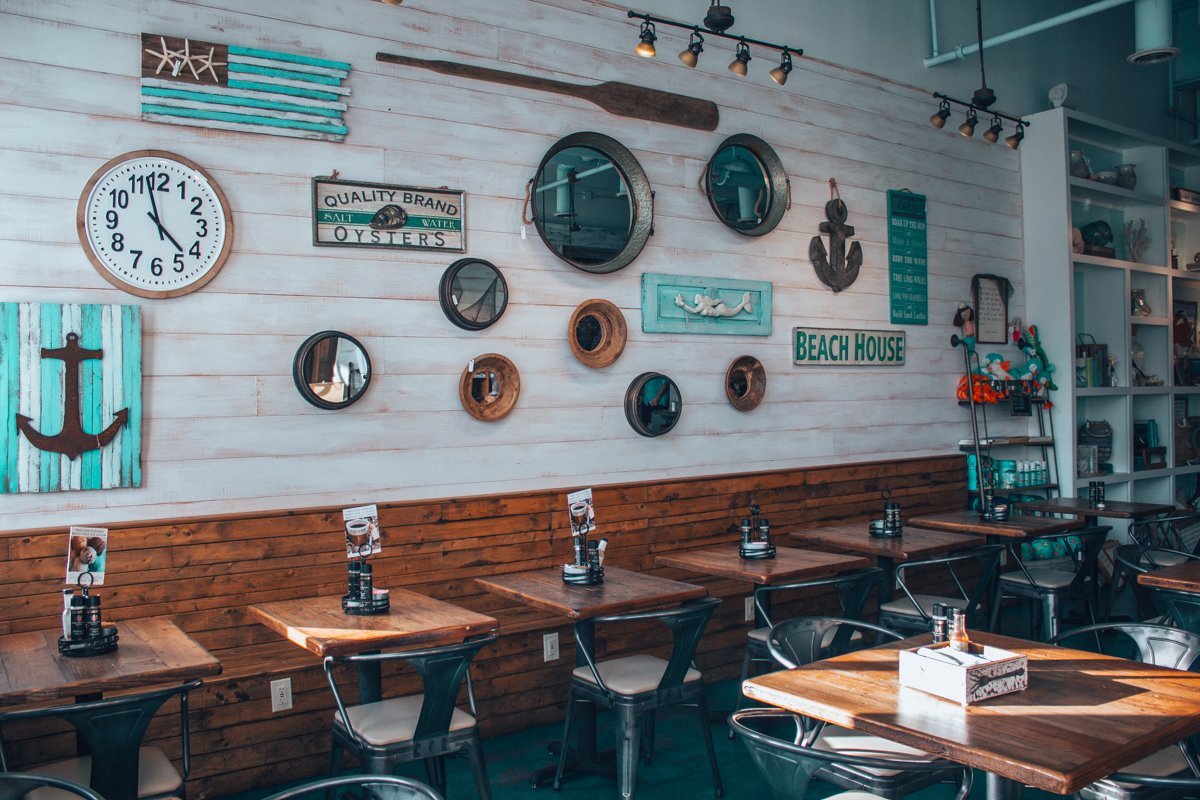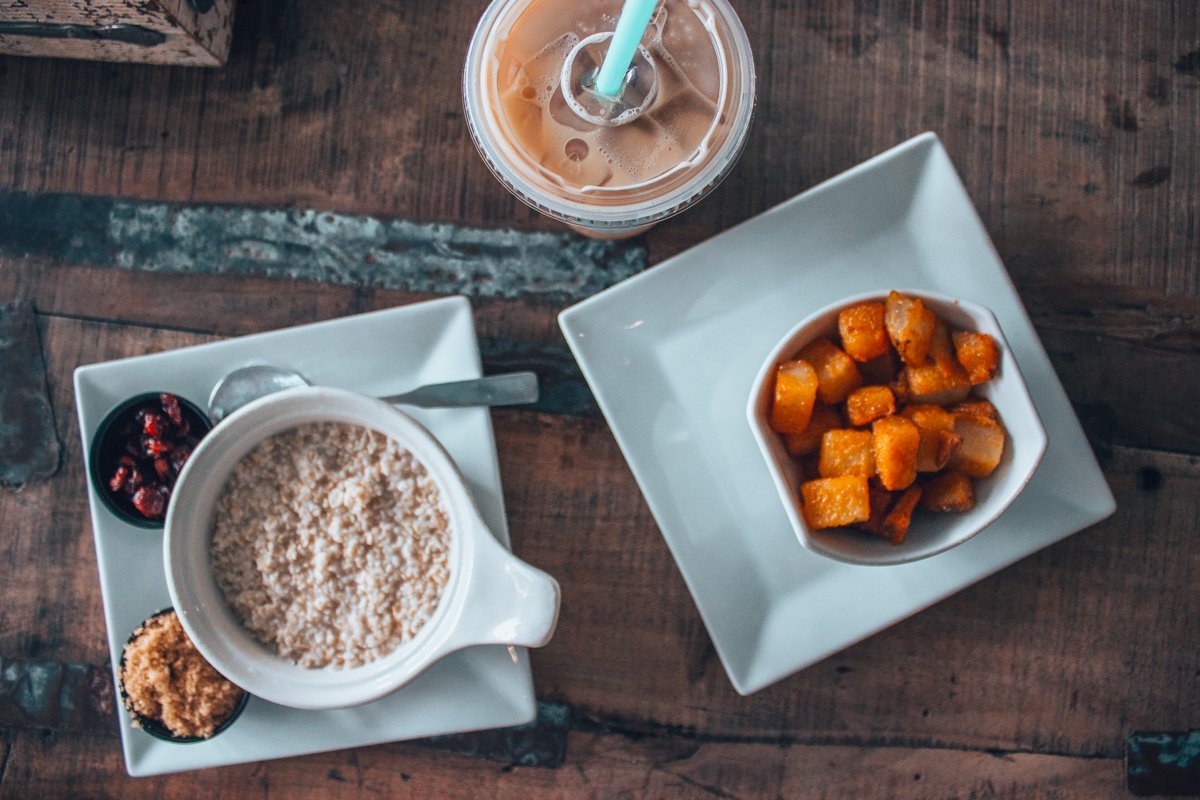 6. Coastal Kayak Adventure
If you're headed to the Gulf Coast, you have to head out on the gulf, right? A perfect way to do that is on a kayak. There are several kayaking excursion companies that you can either take a guided tour with or rent a kayak to explore more. You can focus on an eco-conscious tour or wildlife sighting tours.
---
Gulf Shores Things to Do
7. Historic Fort Morgan
I was really shocked to realize that there was a large historical element to Gulf Shores. Over 150 years ago, Fort Morgan was a masonry fort and part of the Battle of Mobile Bay during the Civil War. Visitors can learn all about the location and its strategic effects on the war. The Fort was then used intermittently through the Spanish American War, World War I and World War II.
You can enjoy a self-guided tour throughout the fort where you'll find nature areas, a gift shop, and a brand-new escape room with a Civil War theme.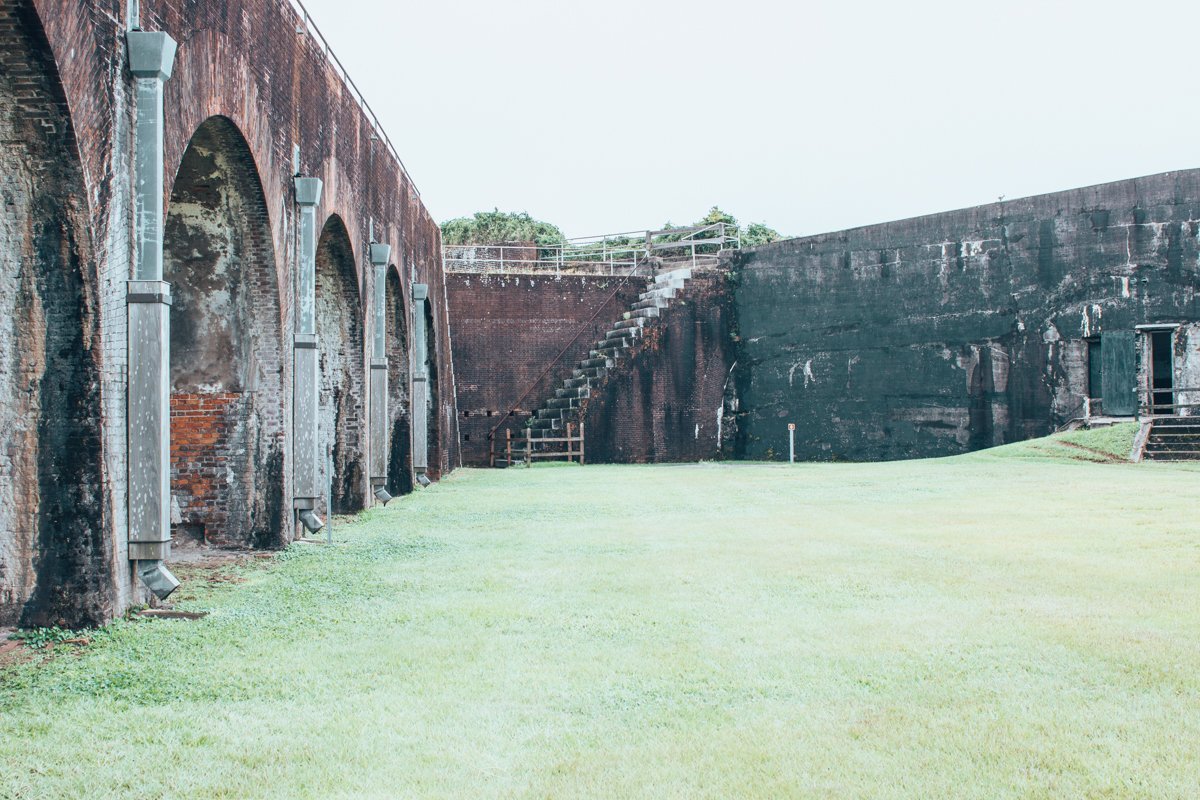 8. Sand Castle University
Want to increase your sandcastle building skills? Know you can go to sandcastle university? Sand Castle University specializes in teaching tools, tips, and tricks to build amazing sandcastles. They're available in Orange Beach and Gulf Shores.
While sandcastles are amazing and fascinating, please clean up after yourselves before leaving the beach before turtle nesting season. I was surprised to learn that you should always knock down sandcastles during nesting season as they become a big danger and problem.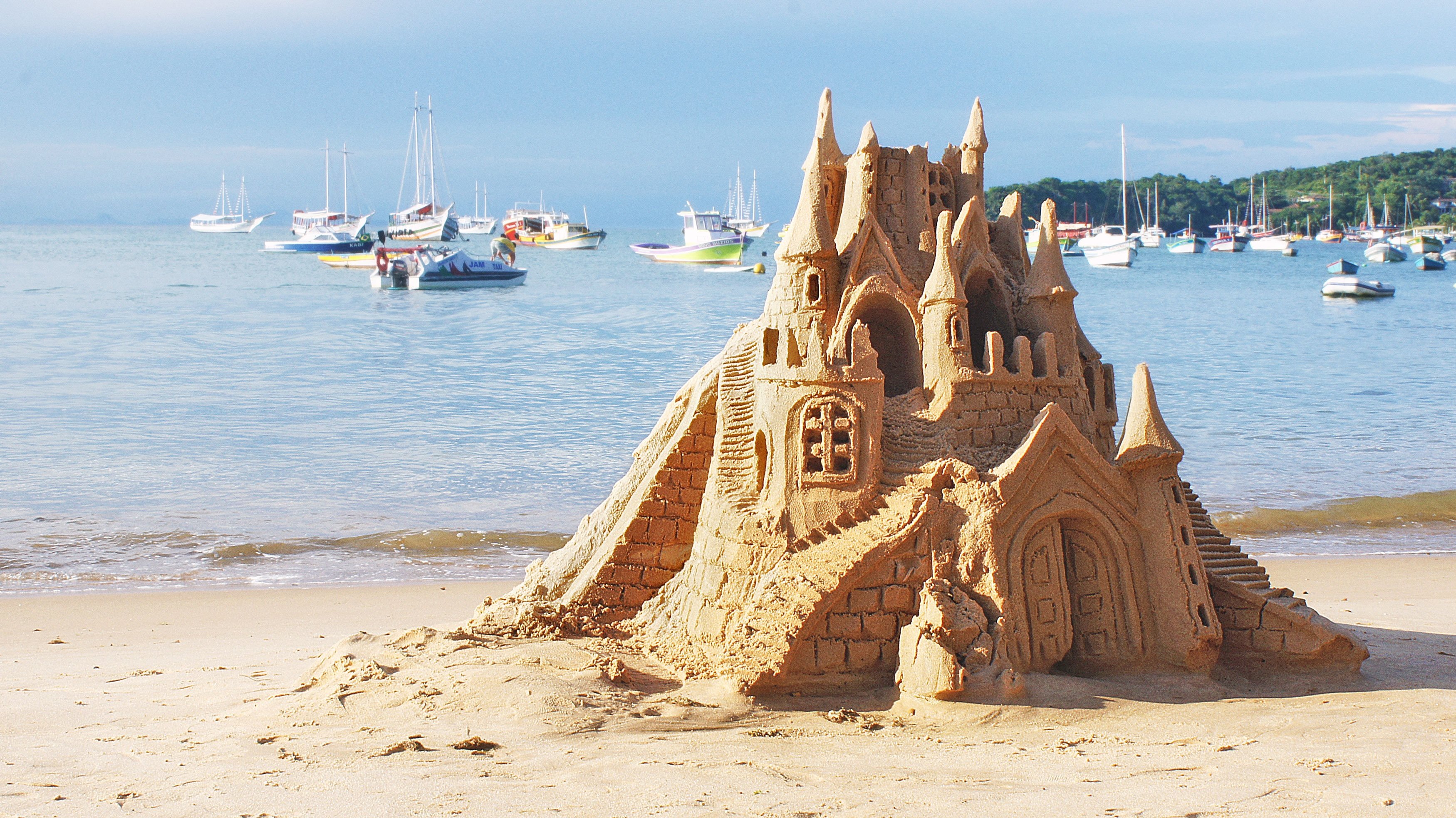 9. Gulf State Park
Gulf State Park is comprised of two miles of beaches, a large campground, the Lodge at Gulf State Park and a variety of activities to enjoy. Whether you're interested in relaxing on the beach, biking the trails, or wildlife watching, there's plenty for you to do.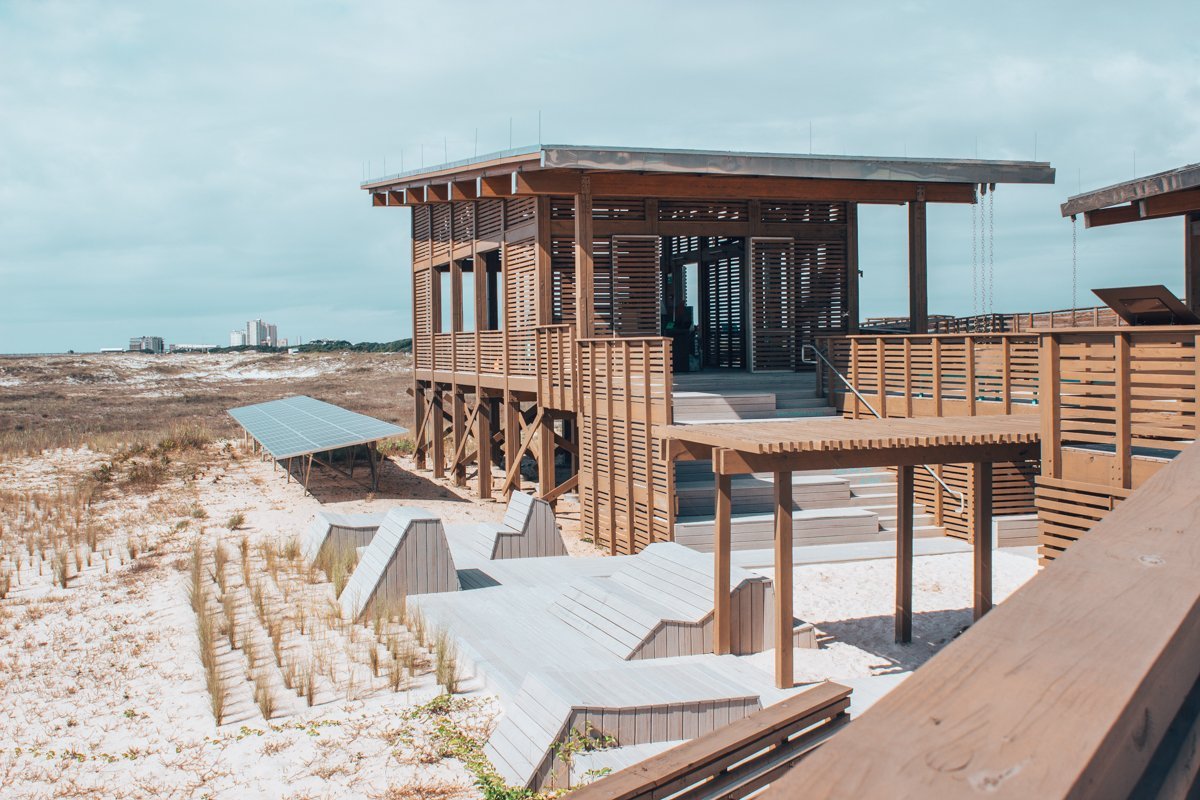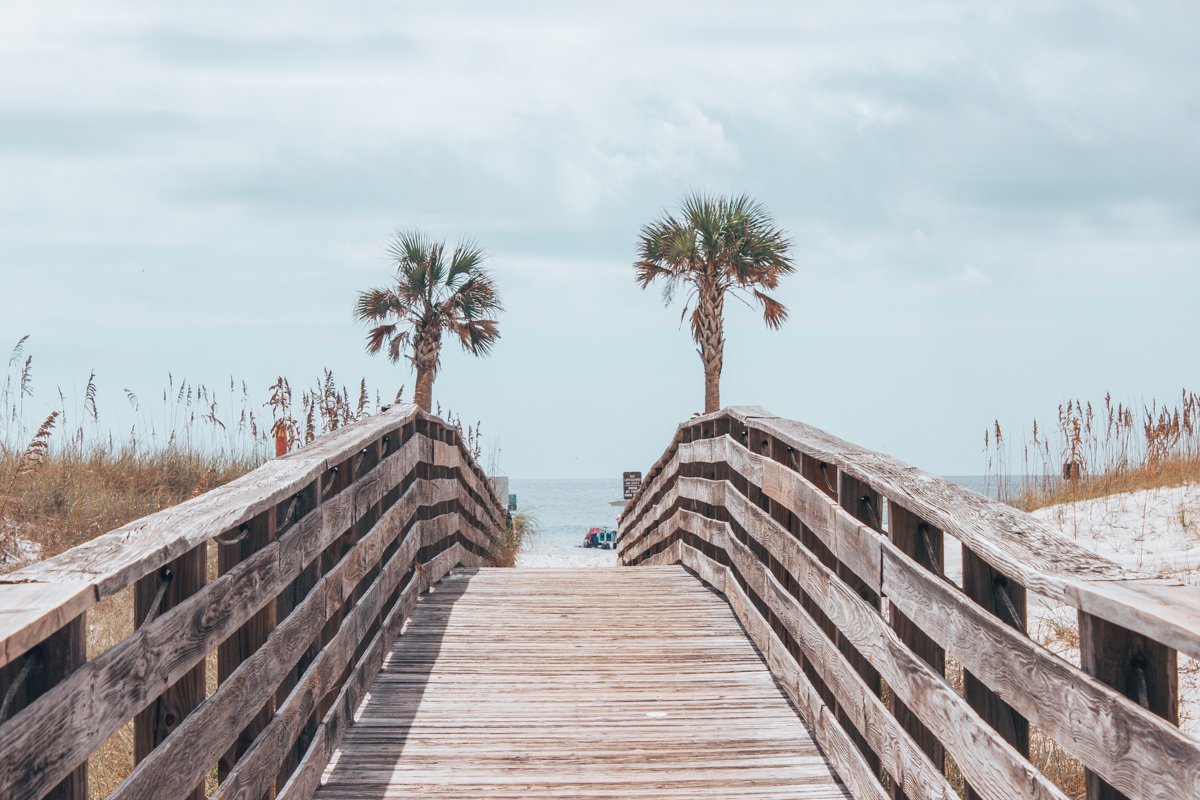 10. Shore Diving or Snorkeling
I was surprised to learn that there are three different spots where you can shore dive or snorkel in Gulf Shores. The lady who showed me around The Lodge at Gulf State Park and really loved their sustainability initiatives also happened to be an avid scuba diver who has sunk several of the wreck dive sites. She gave me all sorts of suggestions for a future dive trip and I can't wait to return (hopefully next spring!) to put together a full scuba diving guide to Gulf Shores and Orange Beach.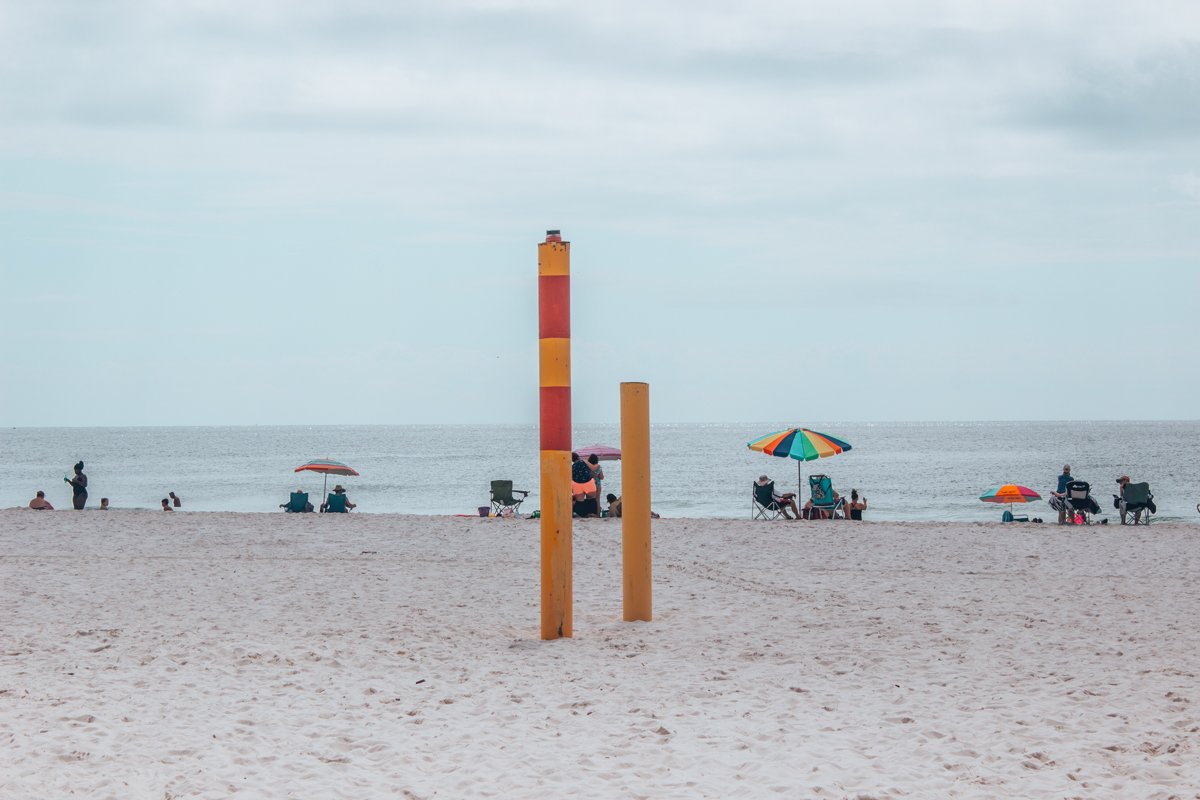 ---
Bonus Things to Do in Orange Beach Alabama and Gulf Shores
11. Enjoy the Vegan Scene in Gulf Shores and Orange Beach
Look – I'll be the first to admit. They don't have the best vegan scene. All seafood dependent destinations are difficult. Even Boston, a huge metropolis, kind of left me feeling a little disappointed. I really thought it would be similar to New York City's vegan scene. However, I was really happier than I expected with the vegan options in Orange Beach and Gulf Shores.
Things to Do in Orange Beach Alabama and Gulf Shores Thoughts
I left after two days really sad that I couldn't stay and experience more. I love the Gulf Coast beaches and am now happy to add Gulf Shores and Orange Beach to my favorite gulf coast beaches and it was really nice to see another side of Alabama that I haven't seen before. I look forward to returning again soon and experiencing more of the outdoors including the scuba diving locations!
---
↓↓↓ PIN FOR LATER ↓↓↓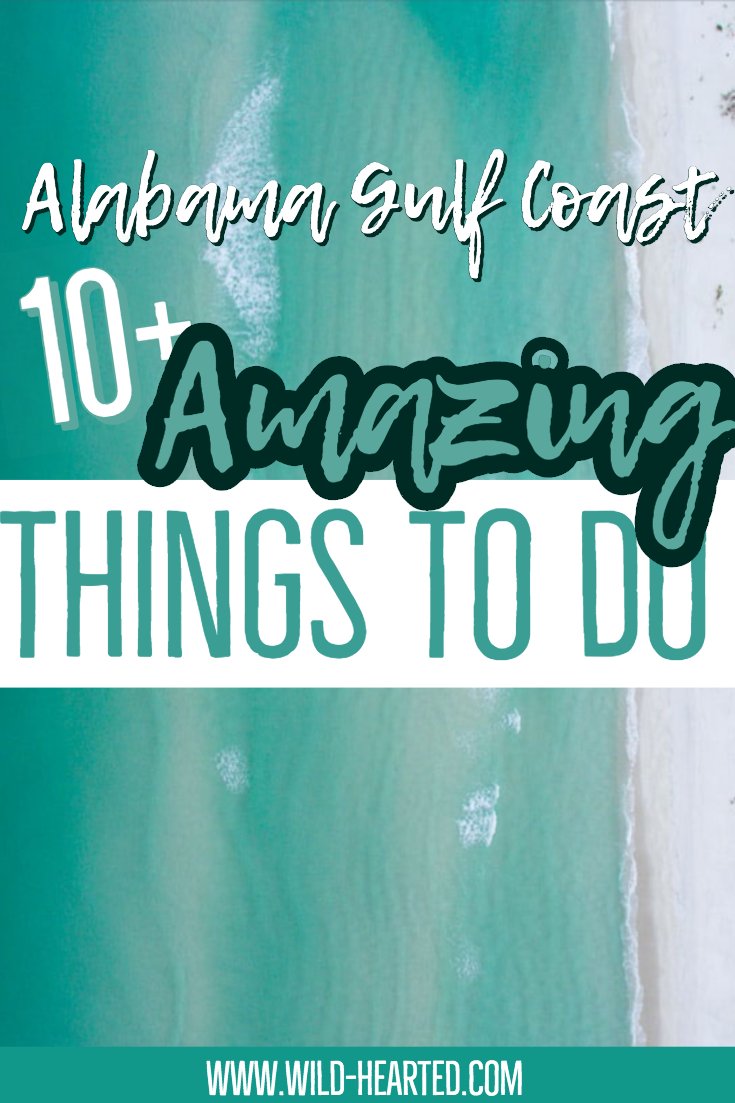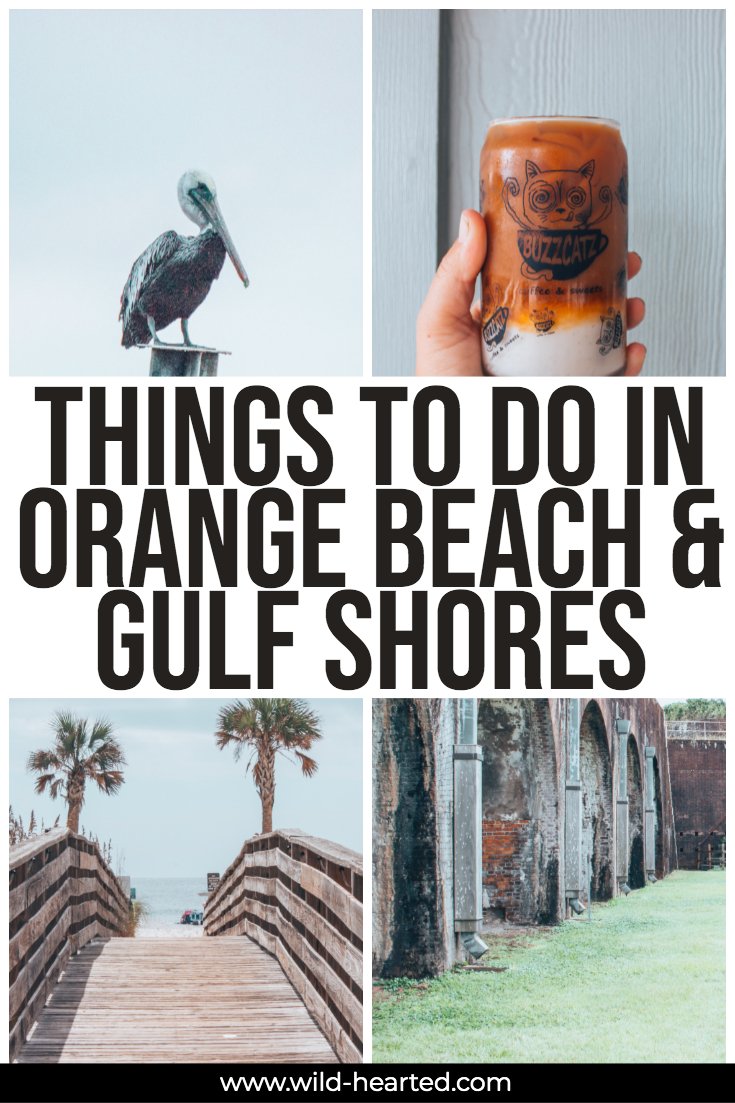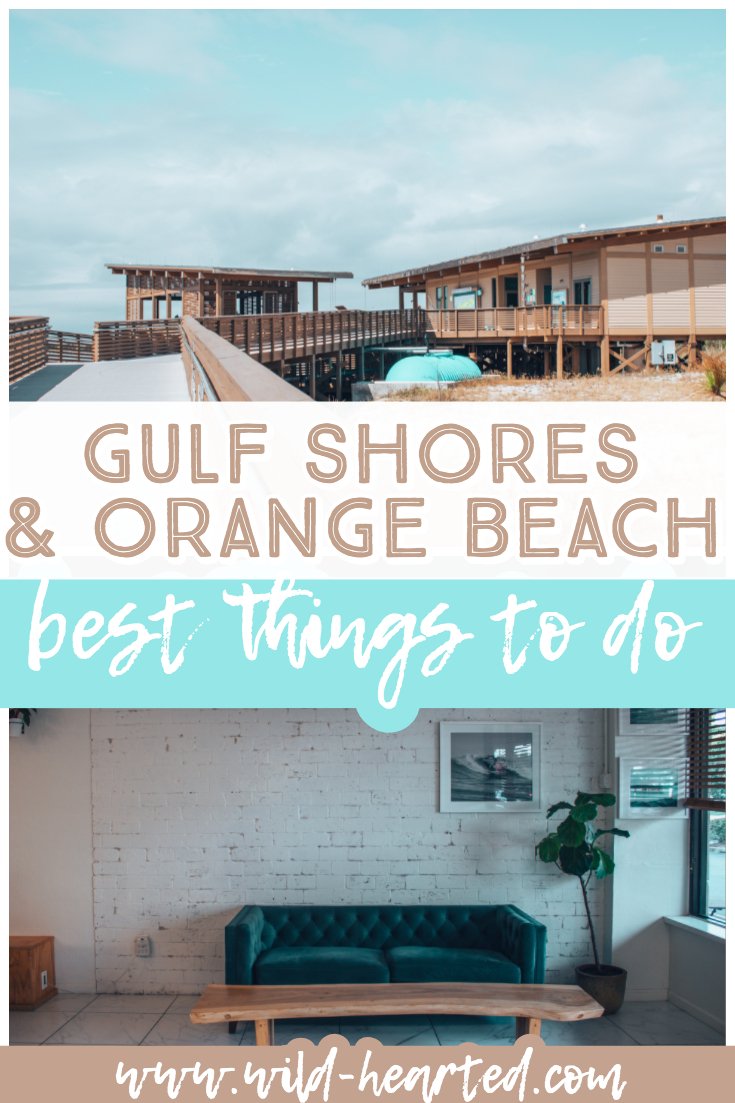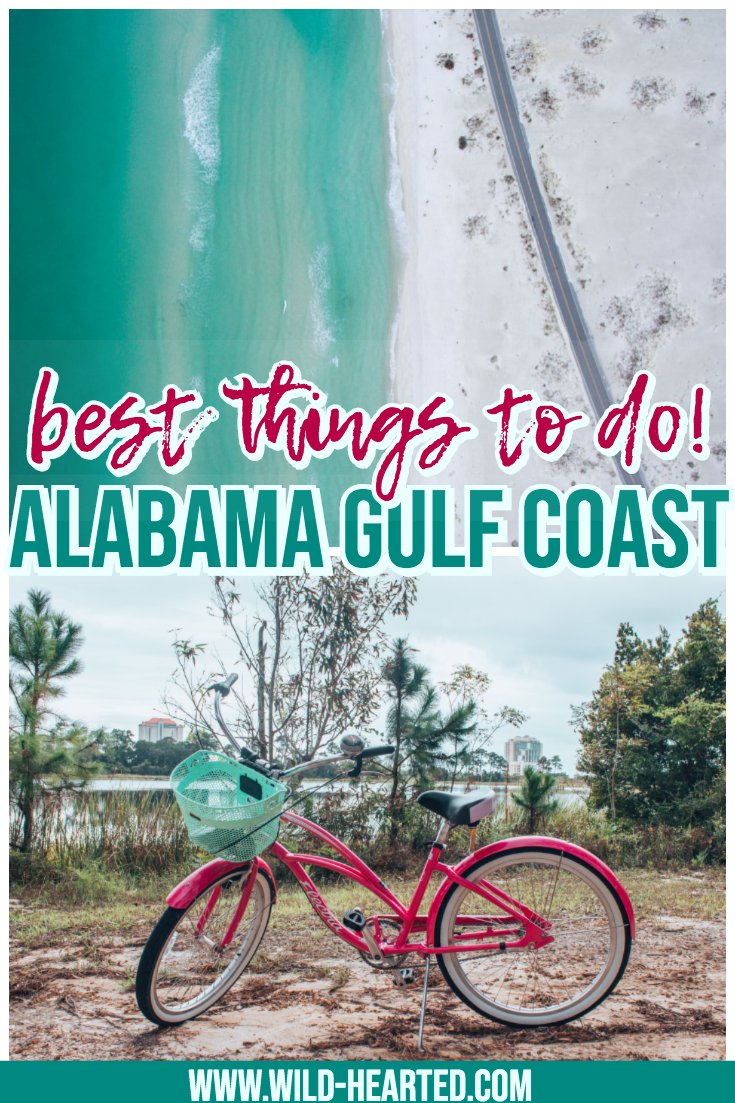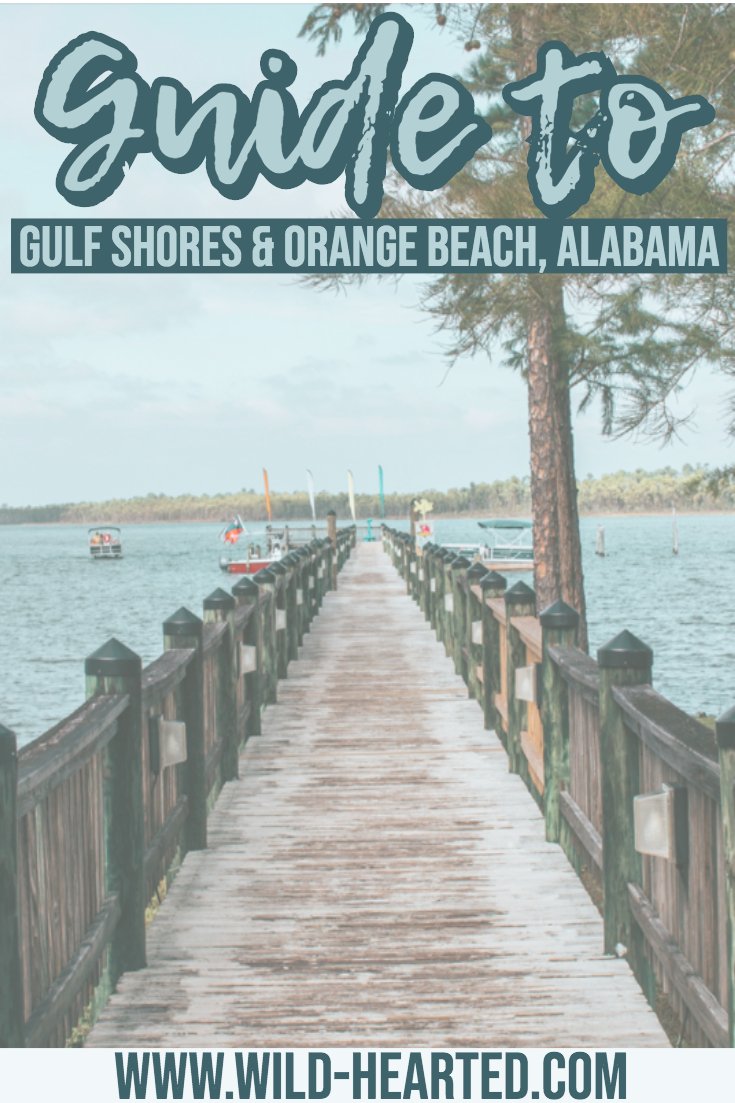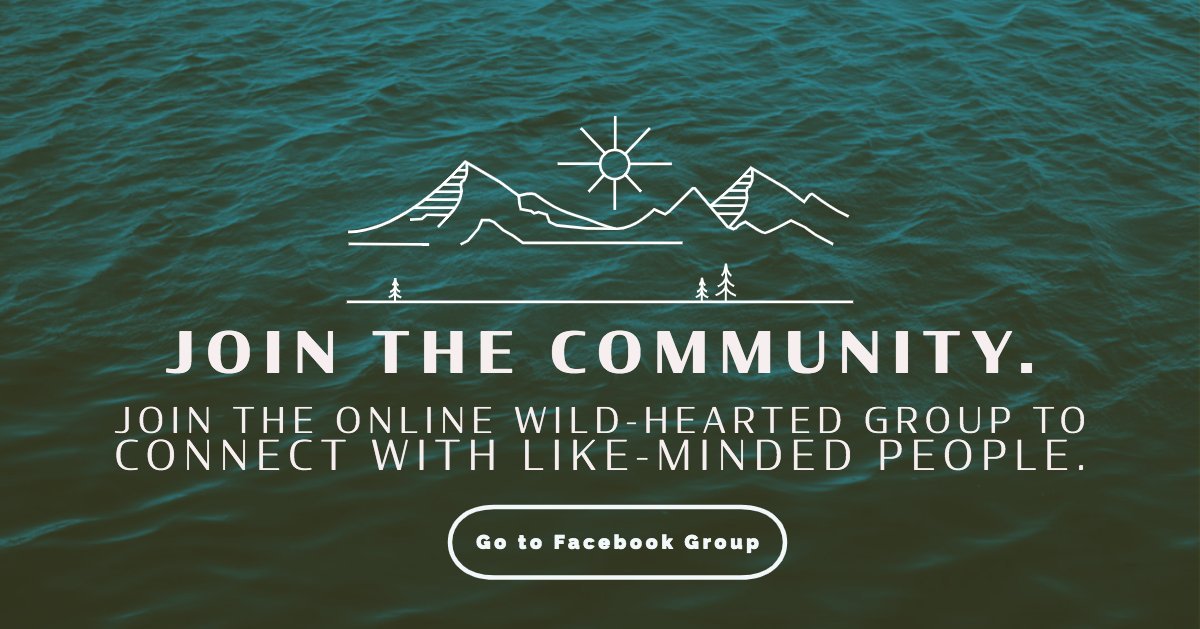 Latest posts by Ashley Hubbard
(see all)