This post may contain affiliate links, meaning if you book or buy something through one of these links, I may earn a small commission (at no extra cost to you!). Please see my disclosure.
Use this sustainable San Diego guide to plan your eco-friendly & ethical trip to San Diego, California – one of the most sustainable cities in the US!
California has been a leader in sustainability initiatives in the US for decades and this sustainable San Diego travel guide will help you explore in an ethical and responsible way.
Perhaps it has to do with our love for nature and the ocean. Or, maybe it's due to the more practical fact of having to deal with constant droughts that have forced us to think more about the environment. 
I'd like to think it's a mixture of both. 
Whatever the reason, there's no doubt that California is forward-thinking when it comes to eco-friendly and sustainable living, and the same can be said for tourism throughout the state. 
Every major city in California these days has sustainable shops, vegan food options, and green hotels. 
One of the best cities to truly see how serious we take sustainability in California is San Diego. Being located in the middle of a harsh desert, you're tied to the environment whether you like it or not.
The location and the laid back surf culture of San Diego have created a sustainable travel haven with an emphasis on electric transport, farm-to-table food, ethically sourced coffee beans, and plenty of local shops and second-hand stores.  
The city has also passed numerous pieces of environmentally-friendly legislation in recent years, including its Climate Action Plan to reduce greenhouse gases and the Zero Waste Plan to reduce the amount of trash in local landfills.  
This is all to say that if you're traveling to San Diego soon and you're a fan of sustainable travel, you're in luck. After living in the city for five years, I can safely say that the best things to do in San Diego are 100% eco-friendly. 
This is my full guide for what to see and do for the environmentally conscious traveler.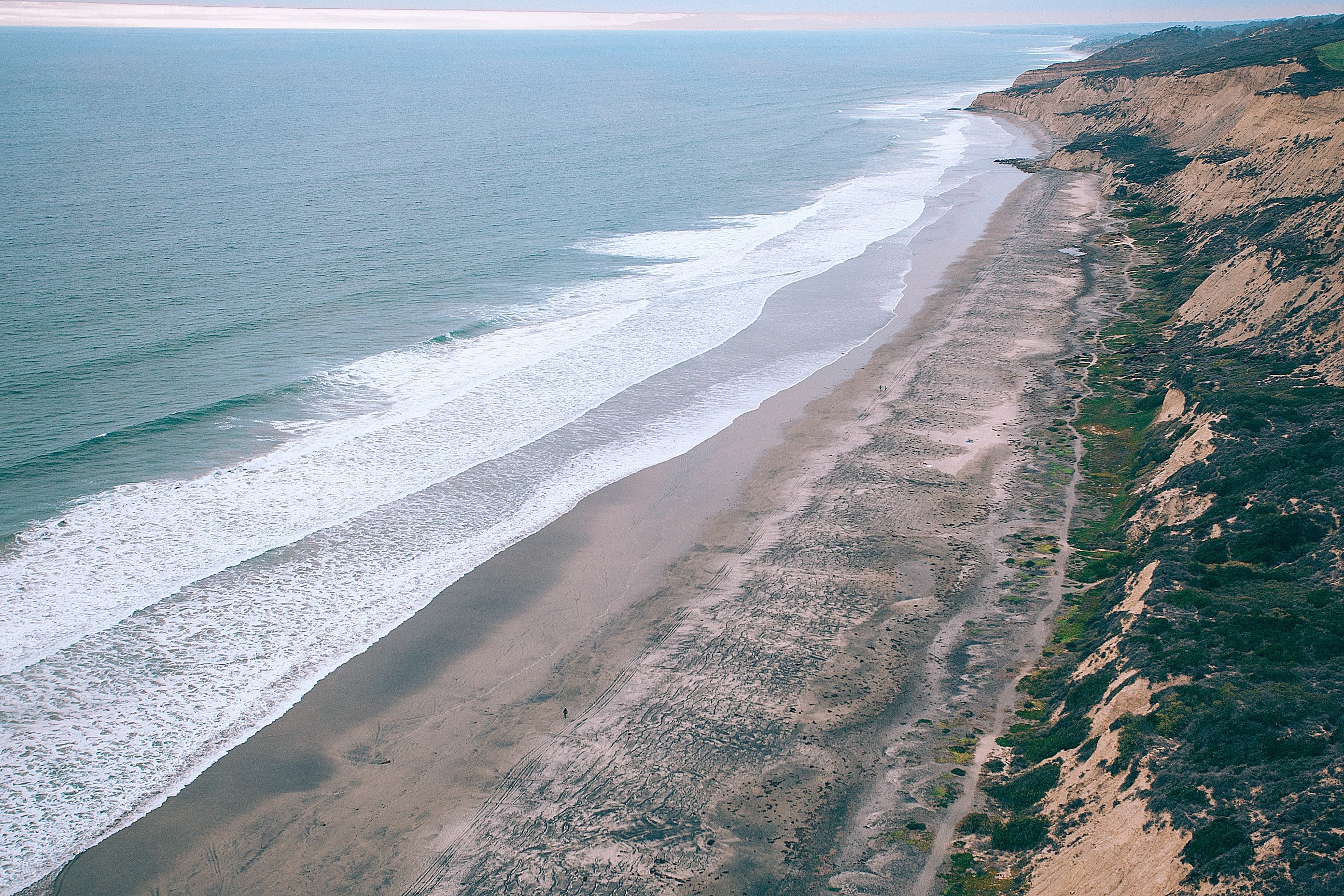 ---
Sustainable San Diego Travel Guide
---
Discover the Green and/or Free Spaces
One of my favorite aspects of San Diego is that the most beautiful spots around the city are its green spaces and beaches. 
These spots are completely free to visit and the best places to enjoy nature without having to leave the city. 
Just make sure to bring some comfortable travel shoes, because you'll be doing a lot of walking. 
Balboa Park
The #1 tourist attraction in San Diego that also happens to be free to visit, Balboa Park is a massive urban green space that covers 1,200 acres. 
The park is filled with 17 of the top museums in San Diego, as well as walking paths, gardens, the San Diego Zoo, and Spanish colonial architecture. 
There is an admission fee for the museums and the zoo, but even just walking around the park admiring the many gardens and unique architecture would take up half the day.  
And in case you're wondering if a zoo can be ethical and eco-friendly, the San Diego Zoo is one of the best zoos in the world for its research and efforts in preventing extinction for endangered animals. 
The zoo also has a zero-waste policy in accordance with city laws and sustainable friendly restaurants.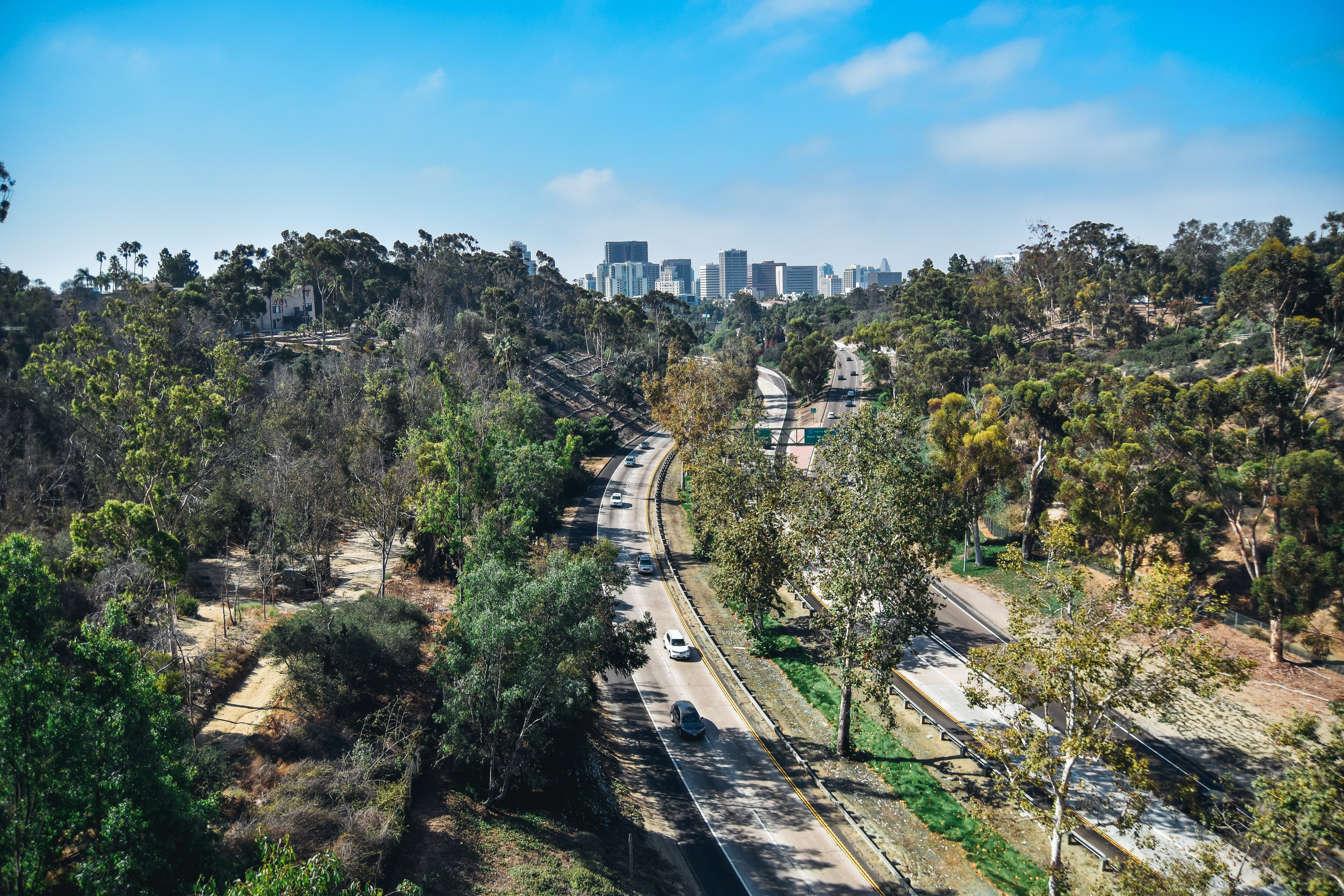 Chicano Park
Located in the bustling Chicano and Mexican American community of Barrio Logan, Chicano Park is a large 344,445 square foot park that is filled with Chicano murals. 
This is one of those more off-the-beaten-path sights to see in San Diego and it's well worth a visit. 
Chicano Park also has an important history to the city of San Diego and the Mexican American community. 
The city once tried to demolish this neighborhood to build freeways through it, but due to powerful community organizers and protests, the local community won and built this park instead. 
It still stands as a symbol of Chicano pride and the power of community and culture in San Diego. 
Torrey Pines State Reserve 
One of my favorite places in San Diego, you can find Torrey Pines State Reserve just north of La Jolla in North County. 
Torrey Pines offers easy coastal hikes with some of the best cliff-side views you'll come across in the city. 
Parking at the reserve does cost money, but if you take the bus or bike here, entry is completely free. 
All the Beaches 
San Diego is most famous for its many white-sand beaches and it's worth dedicating at least a day to check out a beach or two in the city. 
The majority of the most popular neighborhoods have their own beach and personality, so the hardest part is narrowing down which ones to go to. 
A few of my favorites that aren't too overrun with tourists include:
South Imperial Beach 

Coronado Beach 

Fletcher Cove Beach

Torrey Pines State Beach 
Bayshore Bikeway
One of the best ways to get out and enjoy the San Diego sunshine. The Bayshore Bikeway is a 24-mile bike trail that takes you along stunning coastal views and secluded beaches.  
Rent a bike in Coronado and ride through Imperial Beach, Chula Vista, and Downtown San Diego. 
Make sure to stop in at Silver Strand State Beach and the San Diego Bay National Wildlife Refuge along the way. 
---
Find the Many Farmers Markets Around the City
San Diego has one of the best farmers market scenes out of any other city I've lived in. 
You're able to find a farmers market somewhere in the city every day of the week, and almost every major neighborhood has its own weekly market.  
This is partially due to the amount of quality agricultural regions near the city, but San Diego locals also just love organic and fresh food.  
Here are a few of the most popular ones – most of these include local artisan stalls, food stalls, and live music as well as a wide selection of local and organic fruits and veggies. 
Little Italy Mercato – Wednesday 9am-1:30pm and Saturday 8am-2pm

Hillcrest –  Sunday 9am-2pm

Pacific Beach – Tuesday 2pm-7pm

Ocean Beach – Wednesday 4pm-8pm 
---
Shop at Sustainable Stores
Although there are plenty of national chains in San Diego (this is Southern California, after all), there are a lot of eco-friendly local shops, thrift stores, and second-hand stores around the city as well. 
The Holistic Science Co.
A health and beauty shop that sells eco-chic and cruelty-free apothecary products made from all-natural ingredients. 
You can find pretty much every type of natural beauty product here, including for the face, body, hair, lips, bath, and more. 
Pigment
If you're looking for eco-friendly gifts or souvenirs to take home from San Diego, make sure to stop in at Pigment. 
Pigment makes it their mission to support local artists and designers and features organic and homegrown goods. Plus, plenty of succulents! 
Shop Good
Another health and beauty shop in San Diego that features products made from all-natural ingredients, Shop Good is all about clean beauty and holistic wellness. 
As an added bonus, they offer facials right in the shop if you need a pick-me-up after shopping.  
Simply Local 
Simply Local has a little bit of everything – from clothing, crafts, home accessories, and food – with the common thread that everything sold in the store is locally sourced. 
Featuring over 55 local businesses, if you're looking to 'shop local' and support small businesses this is one of the best shops to head to in San Diego. 
Verbatim Books 
There are quite a few second-hand book stores in San Diego, but one of the best is Verbatim Books. 
This bookstore has an eclectic range of used and rare books to peruse, plus a very cool and cozy interior to hang out in for an afternoon. 
Besides their impressive selection of used books from around the world, they also sell books from over 200 local authors.   
Thrift Stores 
If you're looking to do some good ol' fashioned thrifting, San Diego has numerous quality thrift stores and second-hand clothing shops in almost every neighborhood. 
A few favorites to check out include: 
Honest Thrift Studio

Frock You Vintage Clothing

Buffalo Exchange (found in various San Diego neighborhoods)

Humble Heart 
---
Visit Off-the-Beaten Path Neighborhoods
If you want to reduce the strain of tourism in the most popular neighborhoods of San Diego, check out these under the radar destinations that are still very much worth a visit. 
Barrio Logan
This is where you'll find the heart of the Chicano and Mexican-American community in San Diego. 
Barrio Logan has a lot of layered history to discover, as well as colorful art and delicious local restaurants and coffee shops. Don't miss out on exploring Chicano Park before you leave.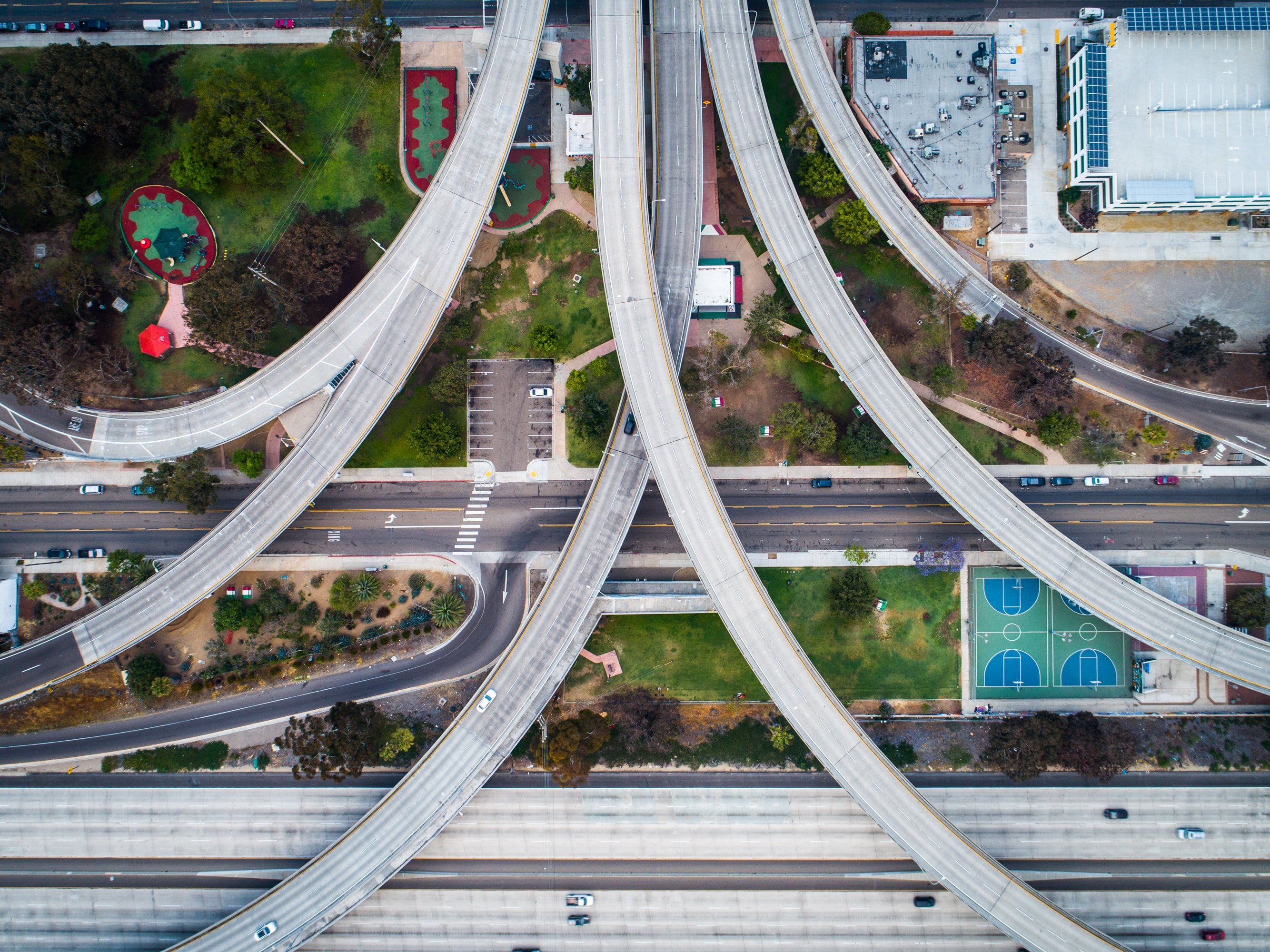 South Park 
Since North Park blew up as the popular hipster and trendy neighborhood of San Diego, South Park has become the alternative to what North Park may be used to be about a decade or so ago. 
Located near Balboa Park and Golden Hill (another great little local neighborhood), South Park is where you'll find unique vegan food options, indie boutiques, and craft beer. 
Make sure to stop by Communal Coffee and the vegan cocktail bar called Kindred. 
Point Loma
One of the most underrated areas of San Diego yet also one of the most beautiful, Point Loma is a scenic peninsula that features golden cliffs, hiking trails, and historic monuments. 
Don't miss out on exploring the Cabrillo National Monument, where Juan Rodriguez Cabrillo landed in San Diego in 1542, as well as the hiking trails around it. 
Spend the evening watching the sunset at Sunset Cliffs Natural Park and maybe even catch an open-air show at Humphreys Concerts by the Bay.
---
Get Your Caffeine Kick at a Sustainable Coffee Shop
Similar to making waves in the craft beer industry, San Diego is also serious about its coffee scene. 
Many San Diego coffee shops are known for their organic and sustainably and ethically sourced beans. A couple of the best ones to stop in at are the following.   
Holsem Coffee
Where only Fair Trade coffee beans are used and roasting is done in-house, Holsem Coffee is all about "coffee evolved". 
The most important features of their coffee include ethical coffee sourcing, wholesome and pure ingredients, and no preservatives or additives.   
Cafe Virtuoso
Another coffee shop in San Diego that takes sustainability seriously, Cafe Virtuoso sells ethically sourced coffee and tea from around the world. 
Their coffee is certified organic, Fair Trade, and they're known to have some of the highest-rated organic coffee in the city. 
---
Grab a Bite to Eat at a Sustainable Vegan Restaurant
San Diego has one of the best vegan and farm-to-table scenes in California, maybe only trailing behind Los Angeles in terms of options. 
These are a few favorites to check out if you're looking for the best vegan food in San Diego and restaurants that care about their environmental impact. 
True Food Kitchen 
True Food Kitchen is a Southern California chain with locations that can be found from Los Angeles to San Diego. 
They're most well known for their delicious vegan food and rotating seasonal menu that focuses on an anti-inflammatory diet. Although note that they do offer non-vegan food as well. 
They also make sure their ingredients are sustainably sourced and from organic farms.  
Peace Pies
A 100% vegan cafe that has a locally sourced menu that features raw, vegan, gluten-free, and soy-free dishes. 
They have everything from pies, pizzas, salads, wraps, and desserts that use ingredients sourced from local farms, and they have a strict zero-waste policy at their restaurant. 
This means they compost all food scraps and use earth-friendly packaging for to-go orders. 
Trilogy Yoga 
One of the coolest yoga studios in San Diego, Trilogy Yoga is both an organic vegan cafe and an open-air rooftop yoga studio right next to the ocean. 
Besides the stunning ocean views, they offer an organic, vegan, and gluten-free menu, plant-based catering, and juice cleanses.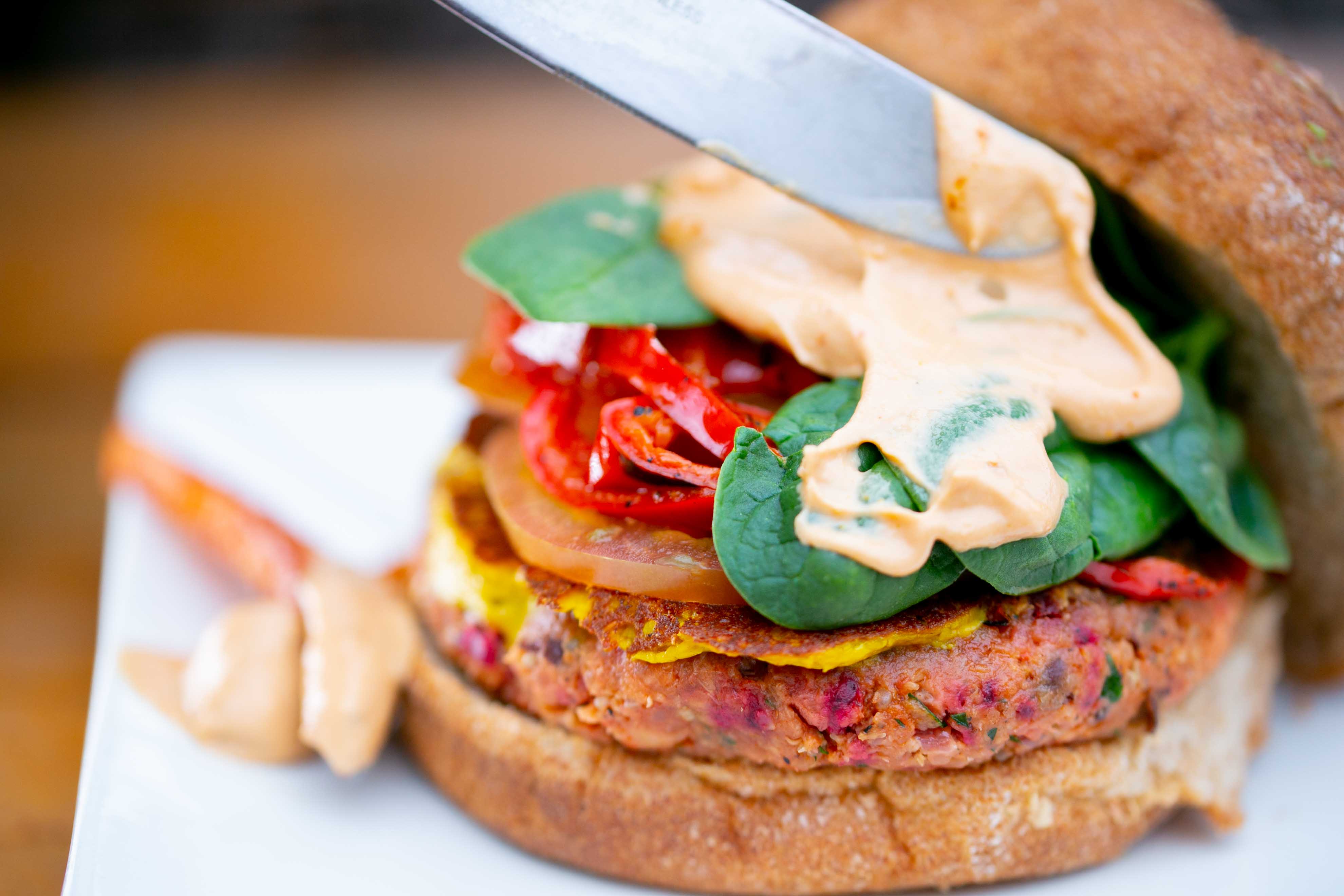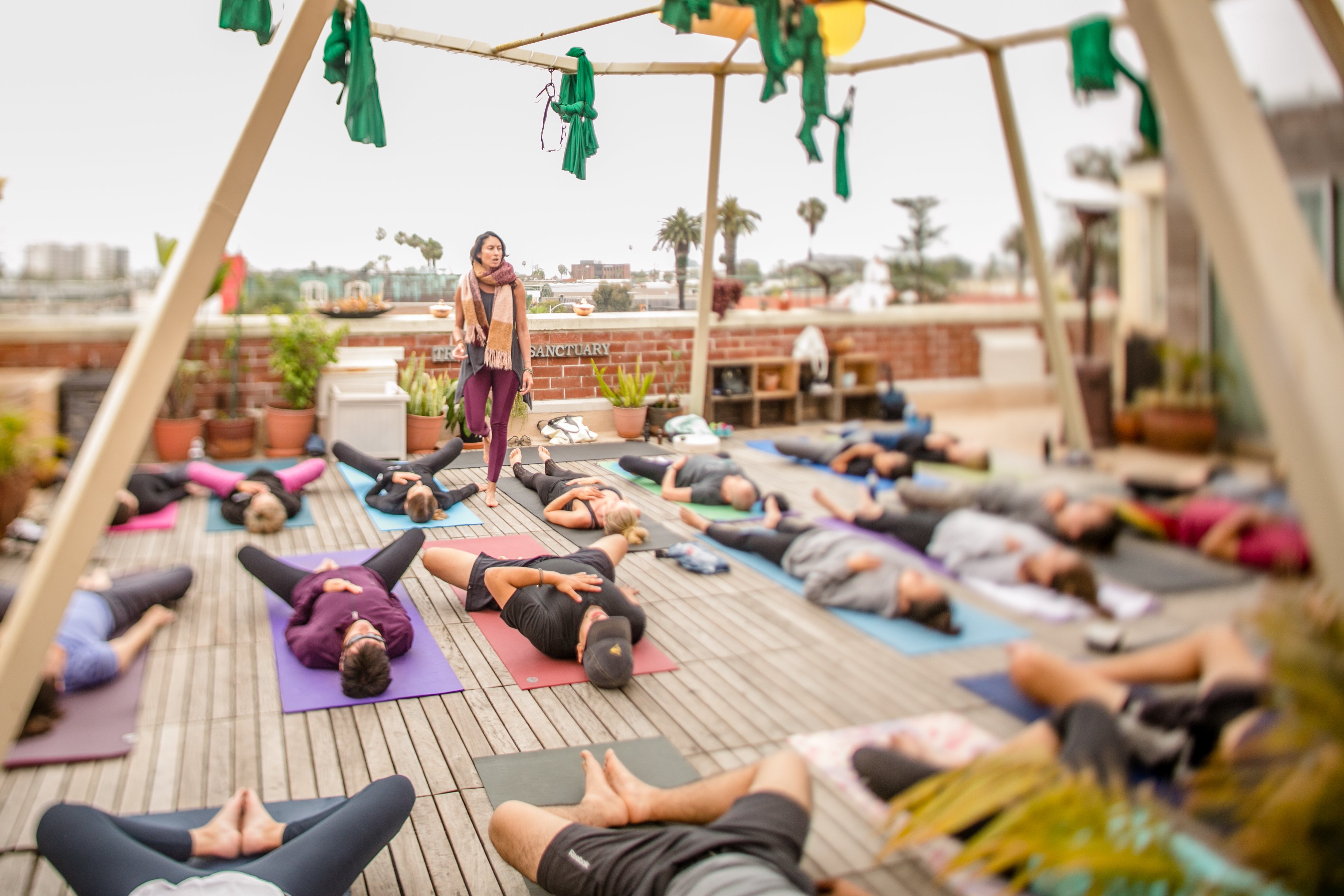 ---
Have an Eco-Friendly Spa Day 
If you're looking to indulge in some pampering while you're in San Diego, the city features a few quality eco-friendly spas. 
Eco Chateau
A luxury wellness spa in San Diego, Eco Chateau offers infrared sauna sessions, massages, colon hydrotherapy, juice cleanses, and organic skincare, among other services. 
All services use 100% cruelty-free products and most products are organic. All cleaning products used at the spa are natural and biodegradable and the building utilizes solar energy. 
Kiwi Spa Organic Facial Innovation
Using unique organic products and the latest skincare techniques and technologies, Kiwi Spa Organic Facial Innovation is all about advanced natural skincare. 
For their services, they use 100% all-natural organic skincare blends that are free from environmental toxins, parabens, pesticides, carcinogens, and sulfates. 
---
Go on an Eco-Friendly Tour
La Jolla Sea Caves and Kayak Tour – Did you know that there's a diverse underwater park full of colorful marine life in La Jolla? 
Well, one of the best ways to explore this ecological haven is through a local naturalist guide on a kayak tour. 
On the tour, you'll explore the La Jolla caves and the bountiful kelp beds throughout the ecological reserve, with plenty of opportunities for wildlife watching.  
Coronado Bike Tour – Zero emissions, beautiful views, ocean breezes, and a local guide – what more could you ask for from a tour? 
This Coronado Bike Tour showcases one of the most stunning areas of San Diego – Coronado Island. 
On the tour, you'll enjoy a flat 10-mile bike ride that takes you by the Coronado Bridge, historic Hotel del Coronado, and the Silver Strand with a guide that gives you interesting anecdotes and historical background about the area. 
---
Best Sustainable Hotels in San Diego
Hotel Indigo
One of the greenest hotels in San Diego, Hotel Indigo is conveniently located in the Gaslamp Quarter of downtown San Diego. 
It is the city's first LEED (Leadership in Energy and Environmental Design) Certified hotel. 
This means Hotel Indigo used sustainable development practices when designing and constructing the hotel, and continues to focus on sustainability in its daily operations. 
See Reviews | Book Now (free cancellation!)
The Bahia Resort Hotel
Located in the gorgeous Mission Bay neighborhood, The Bahia Resort Hotel is one of the best pet friendly hotels in San Diego CA, and a great sustainable choice as well.
The owners of The Bahia focus on environmentally friendly practices when running the hotel, including the reduction of carbon emissions by using less energy and fossil fuels, as well as water conservation efforts. 
They also put a big emphasis on diverting waste from landfills to keep harmful toxins out of local water and soil and host local cleanups in the Mission Bay area. 
See Reviews | Book Now (free cancellation!)
---
Additional Sustainability Tips for San Diego 
Transportation
San Diego has a ton of electric transportation options, including electric bike shares and electric scooters that are an ideal way to get around local neighborhoods. 
Another eco-friendly option to get around San Diego is the local transportation. 
The city just started its Zero Emissions Bus (ZEB) Pilot Program, with all buses running on Compressed Natural Gas (CNG) – one of the cleanest fuels available. All light rail cars are also zero-emission. 
For years, San Diego has been known to have one of the cleanest public transit fleets in the US, and this new initiative only strengthens that.
Flying into San Diego 
If you're flying into San Diego, try and find a direct flight. Direct flights tend to use less fuel than non-direct flights that have to land and takeoff multiple times. 
It's also worth packing light, not only for your own sanity when carrying luggage to and from your hotel, but because lighter luggage helps reduce the amount of carbon dioxide emitted by your flight.
Renting a Car
If you're dead set on renting a car instead of using public transit, ask for a hybrid or the most fuel-efficient car available.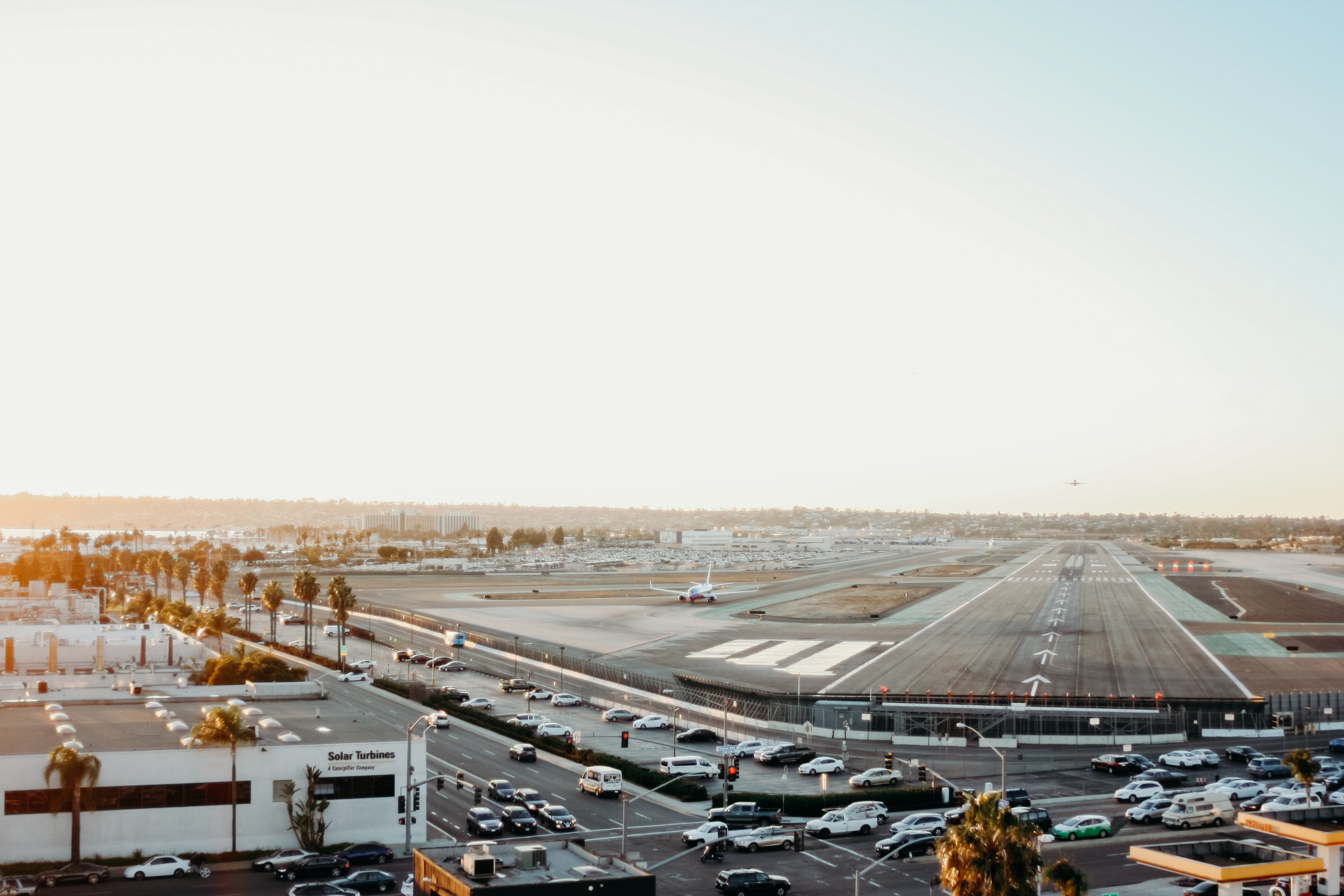 ---
Other fun facts about Sustainability in San Diego 
San Diego is the #1 solar city in California, meaning there are more solar installations in San Diego than any other city in the state.   

San Diego has the first LEED Platinum-certified commercial airport terminal in the world.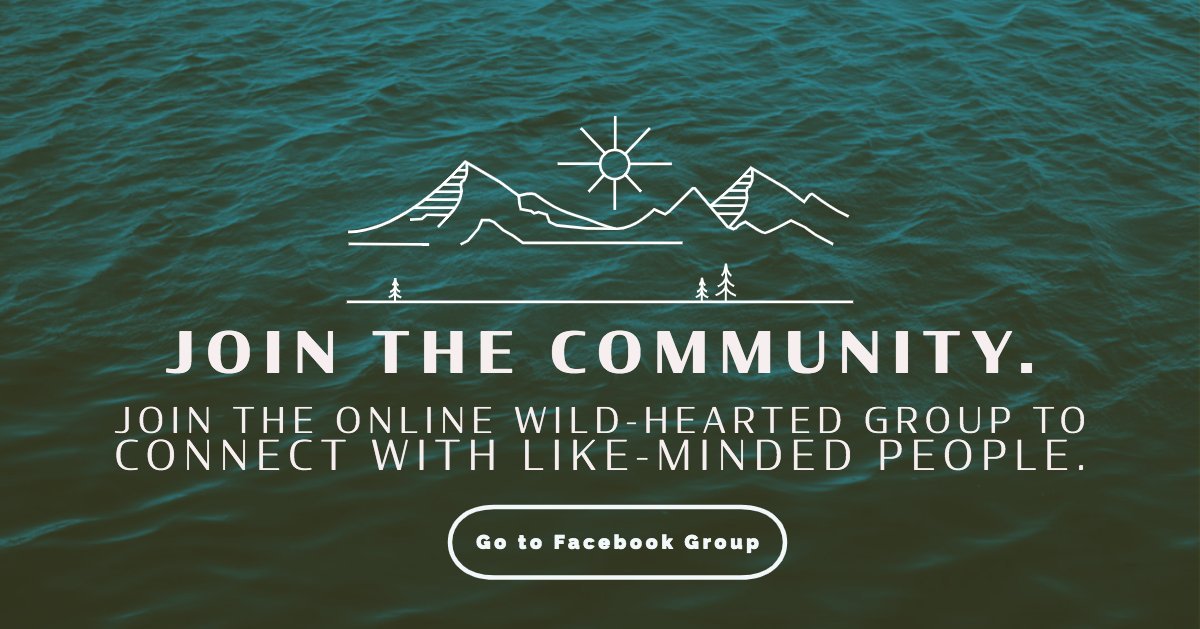 ---
↓↓↓ PIN FOR LATER ↓↓↓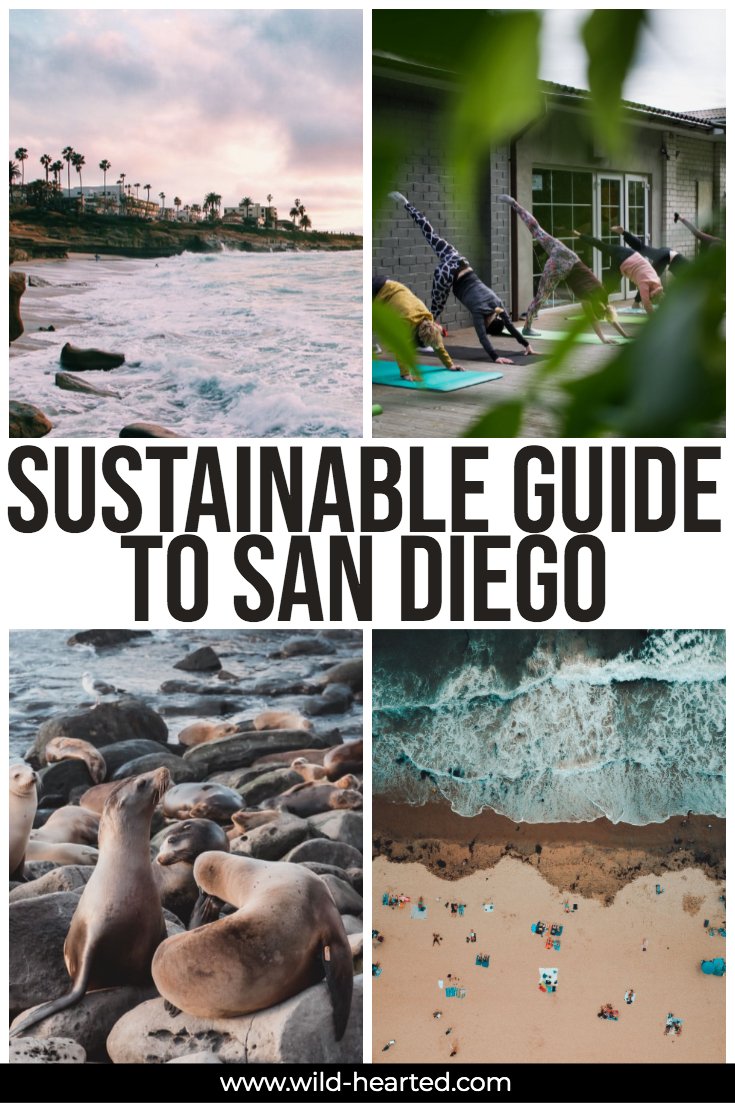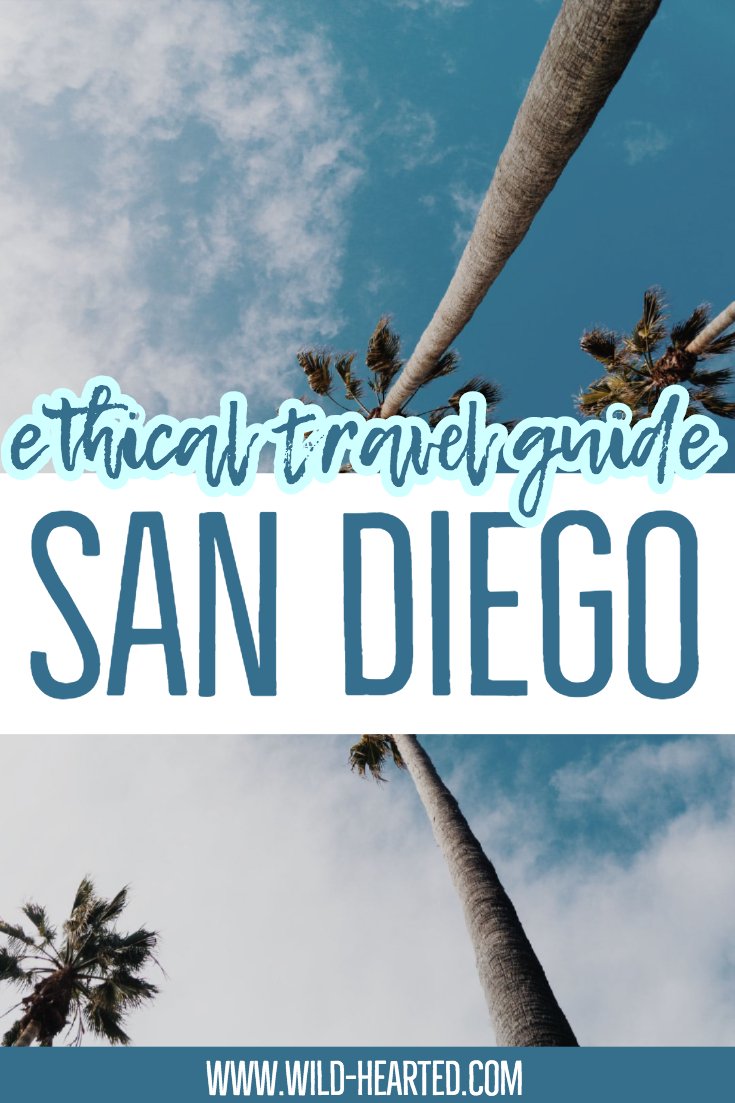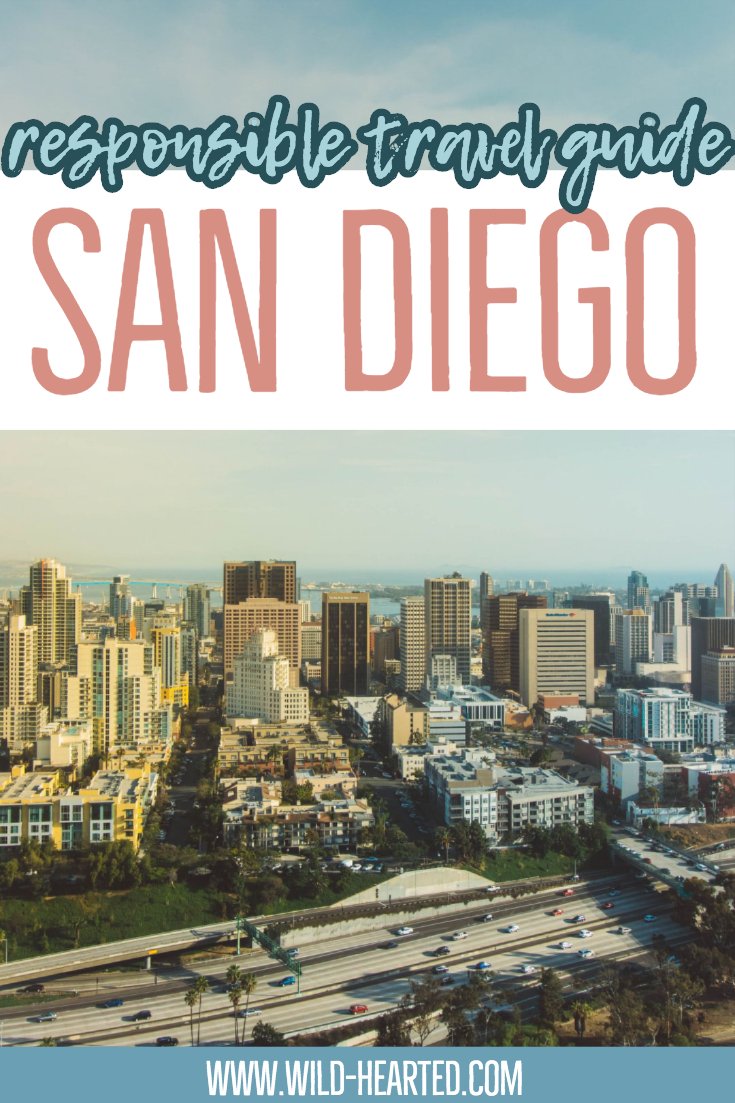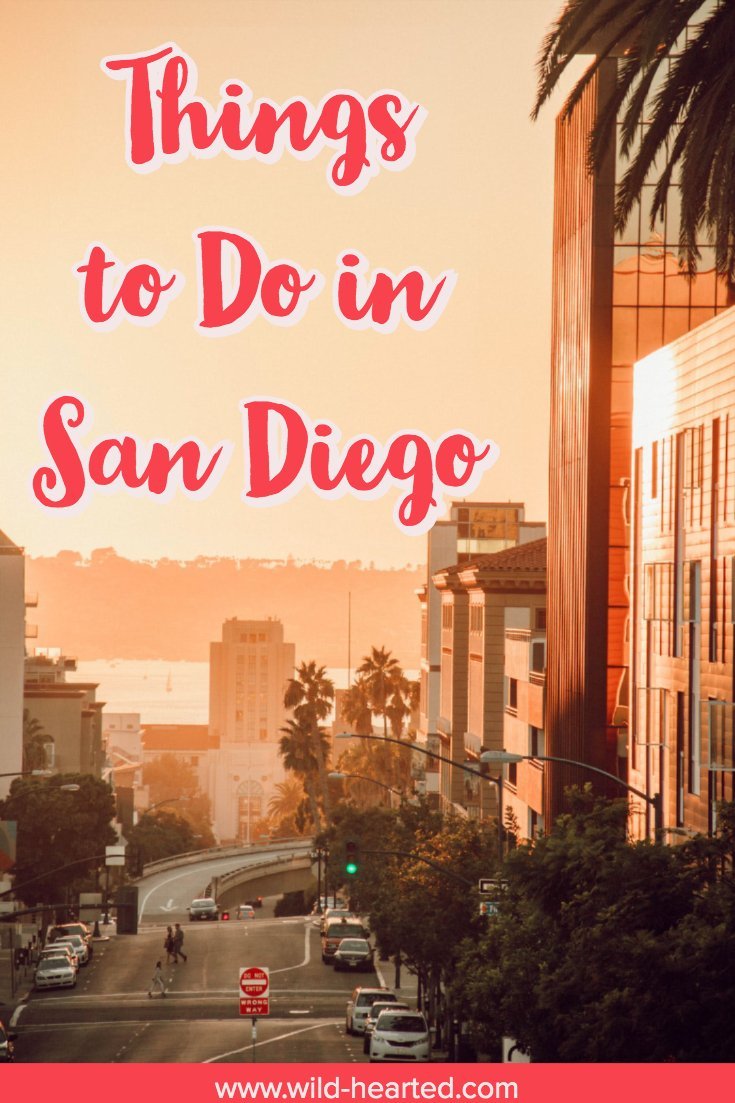 Latest posts by Mimi McFadden
(see all)