This post may contain affiliate links, meaning if you book or buy something through one of these links, I may earn a small commission (at no extra cost to you!). Please see my disclosure.
Hiking in Huntsville at Monte Sano Nature Preserve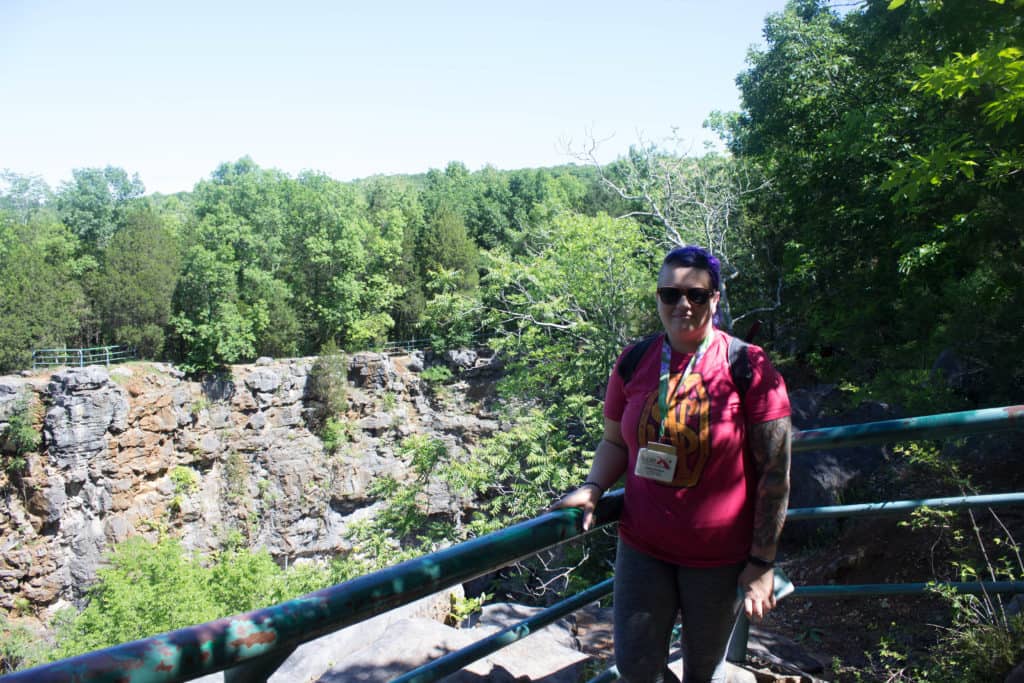 Here in Nashville, I'm blessed to have hiking in the city limits and so accessible but not everyone has that wonderful access to nature like I do. But, the residents and visitors of Huntsville do! The trail head that I went to was easily only a 10 min drive from the middle of downtown – could easily get there on a bike too I would think.
When I visited Huntsville for the 2017 North American TBEX, a travel blog conference, I had the option to do a pre-conference tour. I'm always drawn towards the outdoors and nature, so I initially was intrigued by the hiking option. My friend, Lauren from Justin Plus Lauren, also loves the outdoors so we decided to do the hike together.
About ten of us met with experienced guides from the Land Trust of North Alabama. The tour was led by a trail expert, a botanist and two very experienced bird watchers. It was wonderful having them on the tour with us because we got to learn so much more about the area and local trees, wildflowers, birds and more than you would normally experience on a regular hike.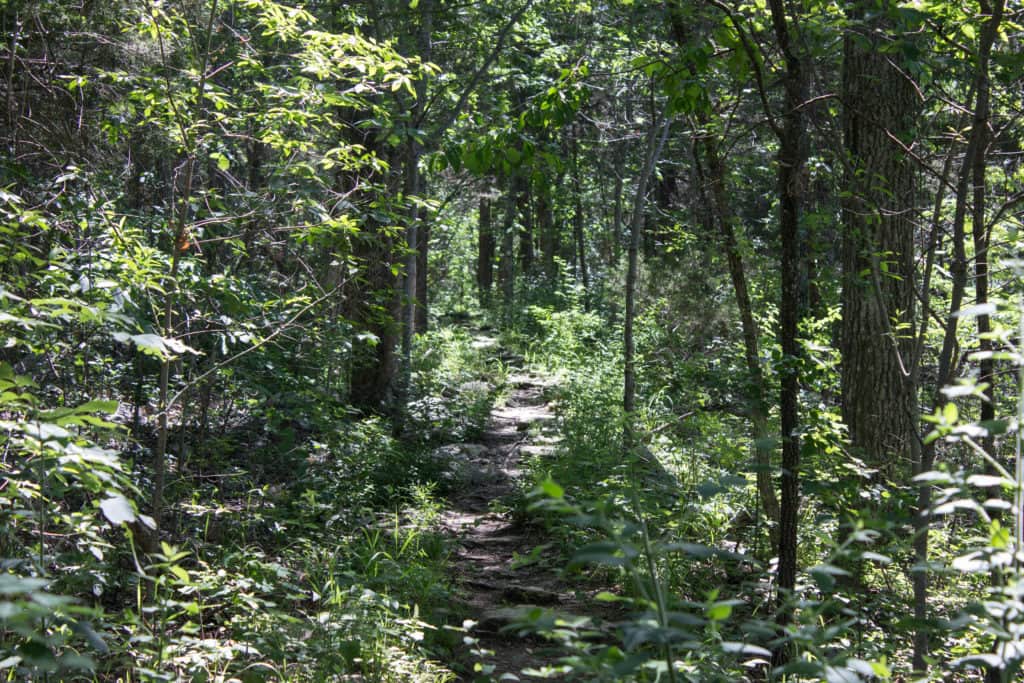 Land Trust of North Alabama
The Land Trust of North Alabama includes seven nature preserves, 6300 acres of territory and 65 miles of trails all throughout ten counties of North Alabama. The staff and volunteers of the Land Trust of North Alabama work hard to maintain these nature preserves and make sure that it is accessible for the public to enjoy! You can find downloadable trail maps here for all of the preserves.
The Land Trust of North Alabama is dedicated to connecting people with nature. The Land Trust protects and stewards significant and vulnerable natural, scenic, and historic areas to help ensure that our cherished natural resources will be here for all to enjoy for years to come.
Monte Sano Nature Preserve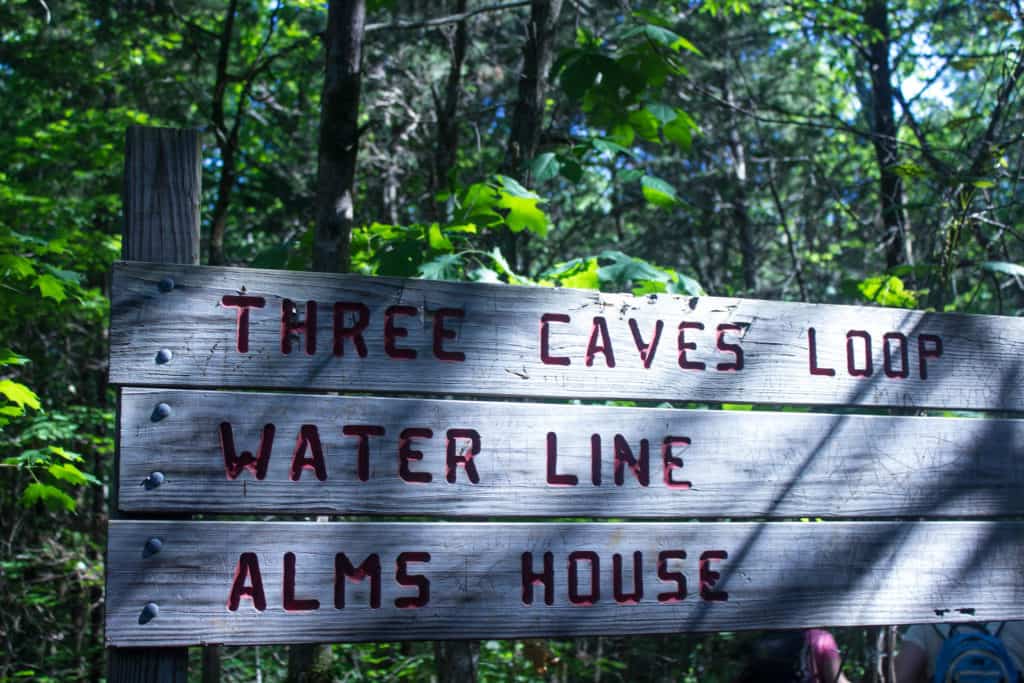 Of the seven preserves, Monte Sano is the one that we visited on our three hour hike. A community formed Alabama's first land trust back in the 80s specifically to protect part of Monte Sano and I'm so glad they did because the tiny portion we got to hike was wonderful. We took about a 1.5-2 hour hike starting at the Three Caves Loop, a portion of the Alms House Trail and finally a small section of the Young Kennedy Trail before following the Waterline Trail back to the Three Caves.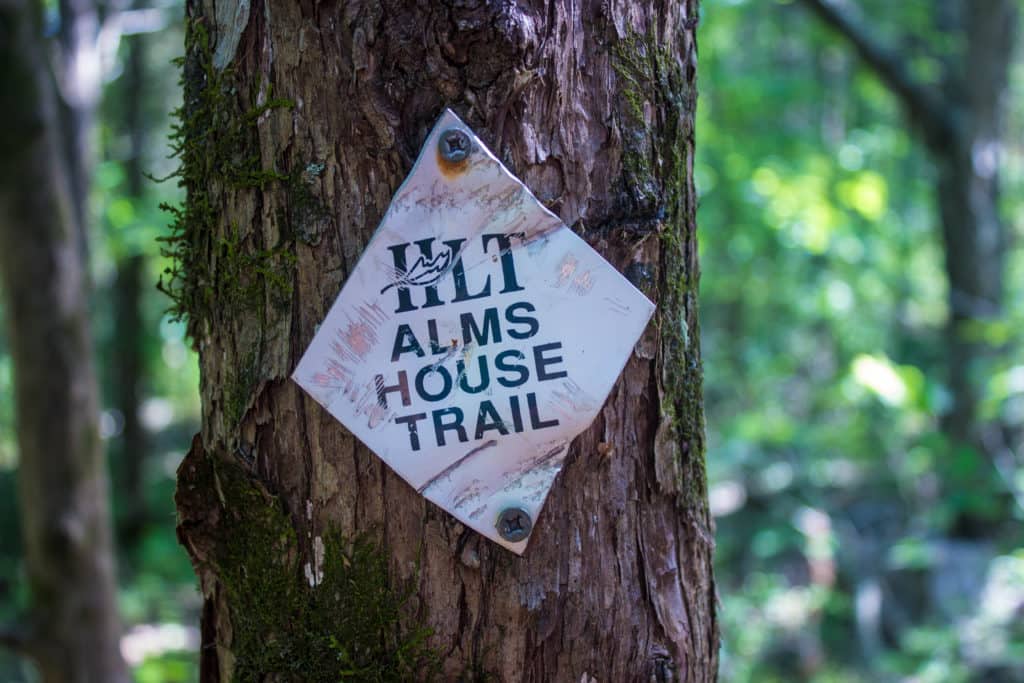 Along the way, our guides showed us native flowers, plants, and birds while also informing us on the caves that call home underneath the city. We saw beautiful wildflowers and even learned names of a few – I've never really been able to identify plants before so that was really cool. By the end, I was able to know some by name. For instance, the beautiful purple flower below has a not so beautiful name : spiderwart. What a terrible name.
It was pretty humorous to see a bunch of bloggers on a hike together. We all had to get the perfect shot of each tiny flower we stumbled upon. I'd say they got a little more love than usual that morning.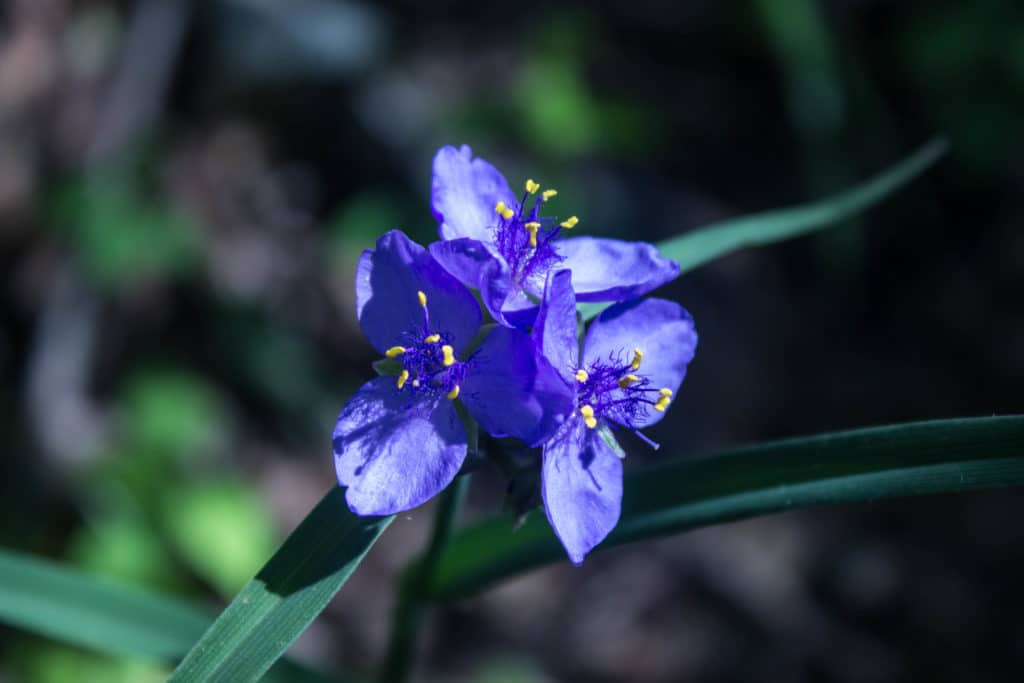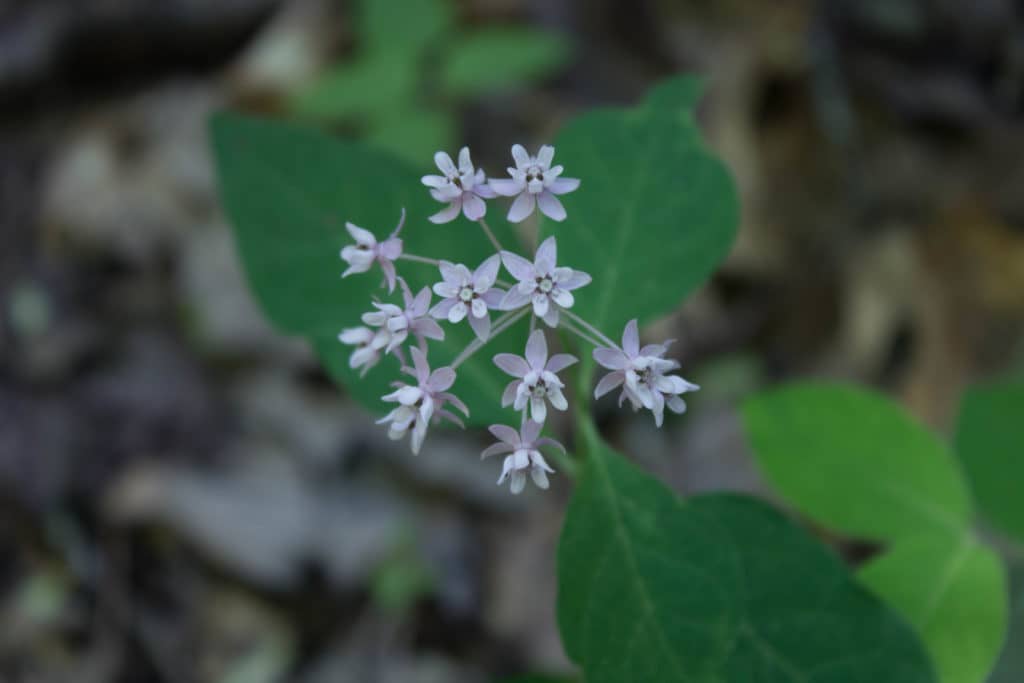 They didn't just focus on the nice plants. Poison Ivy was regularly pointed out to us along with it's harmless look a like – Virginia Creeper. They look very similar and typically grow right next to one another. Poison Ivy is pretty common around me but I had no idea that it grew on trees as well.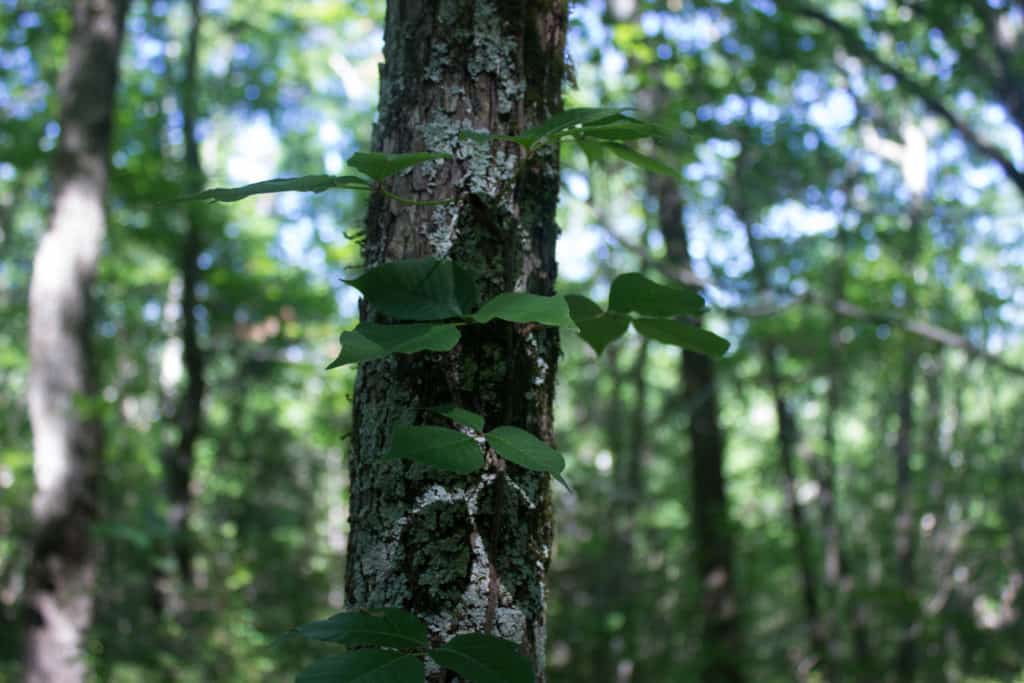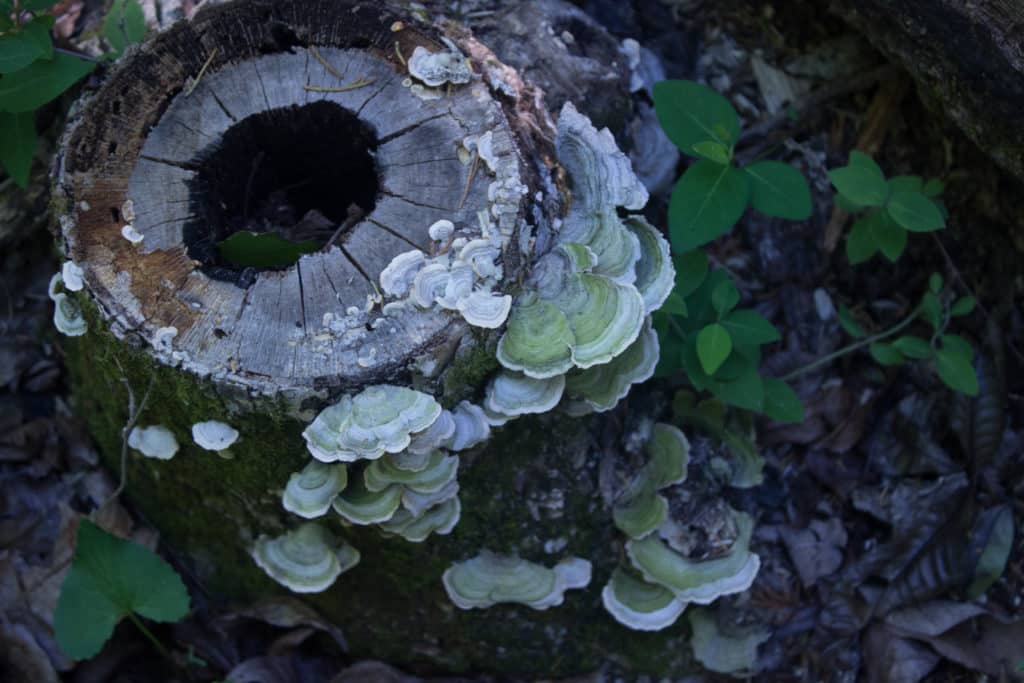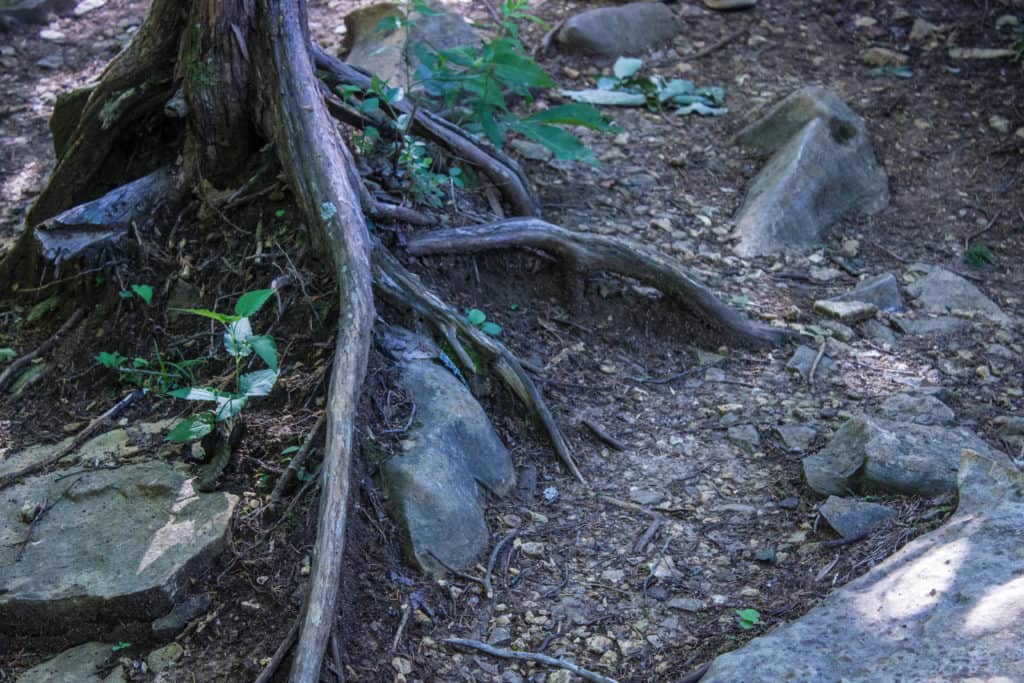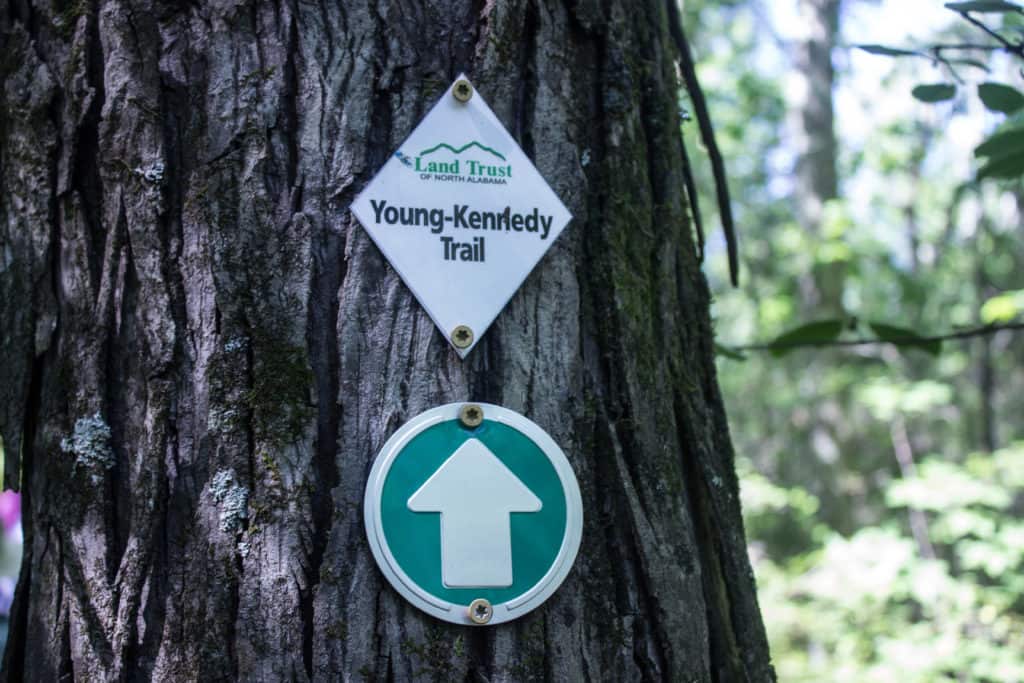 Three Caves
After our hike, the Land Trust set up lunch for us in the Three Caves bowl. It was such a welcome after our hike. Not only did they go above and beyond and set up a beautiful lunch but also we got to cool off after getting hot on our hike. I swear the bowl had to be 20 degrees cooler than everywhere else.
Three Caves is really cool – it is a former limestone quarry now turned concert venue. In 1952, the quarry was closed due to operating expenses and the growth of Huntsville. Amidst the Cuban Missile crisis in 1962, the quarry was seriously looked at as a fallout shelter but eventually that idea was deserted. In 1978, the quarry turned into a movie and music video filming location.
In 1989, Madison County donated the property to the 1st land trust. They now host a well known concert series in the summer along with other events. Summer cave tours were discontinued once there were rock fall issues. While Three Caves aren't caves at all – they were man made – something really fascinating as happened. Over the years, the "caves" have started to take on cave-like features such as flowstone, cave pearls, stalactites and stalagmites.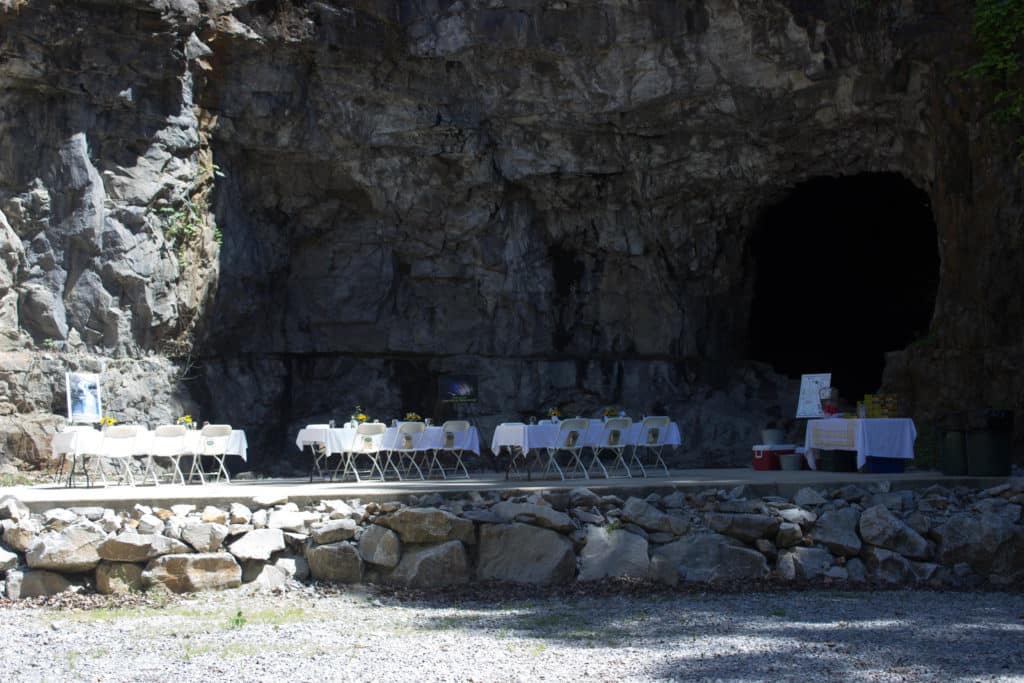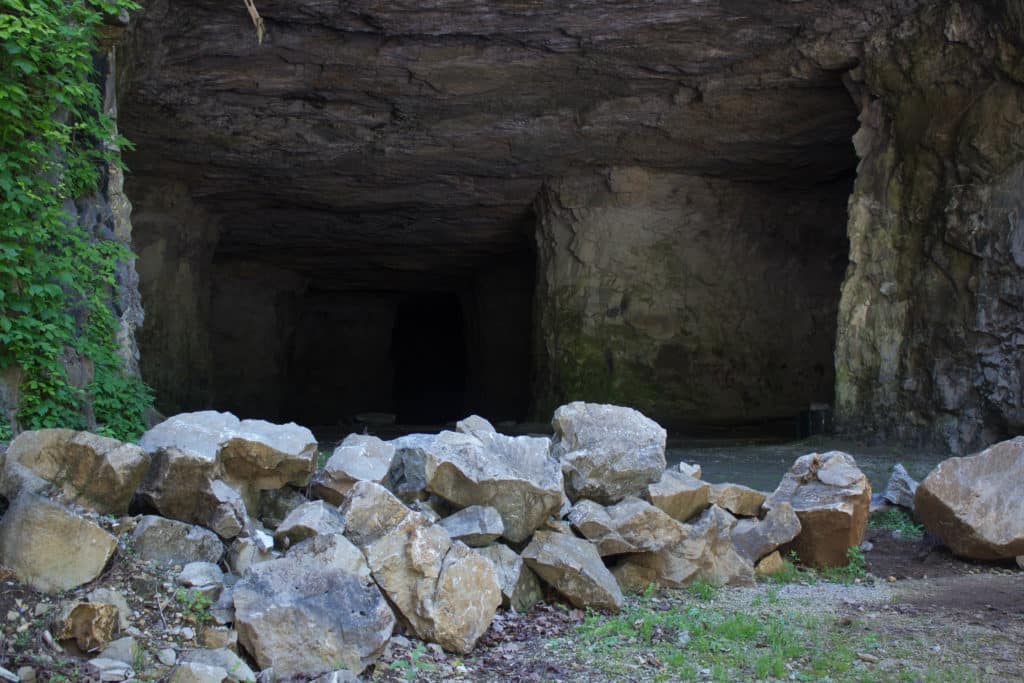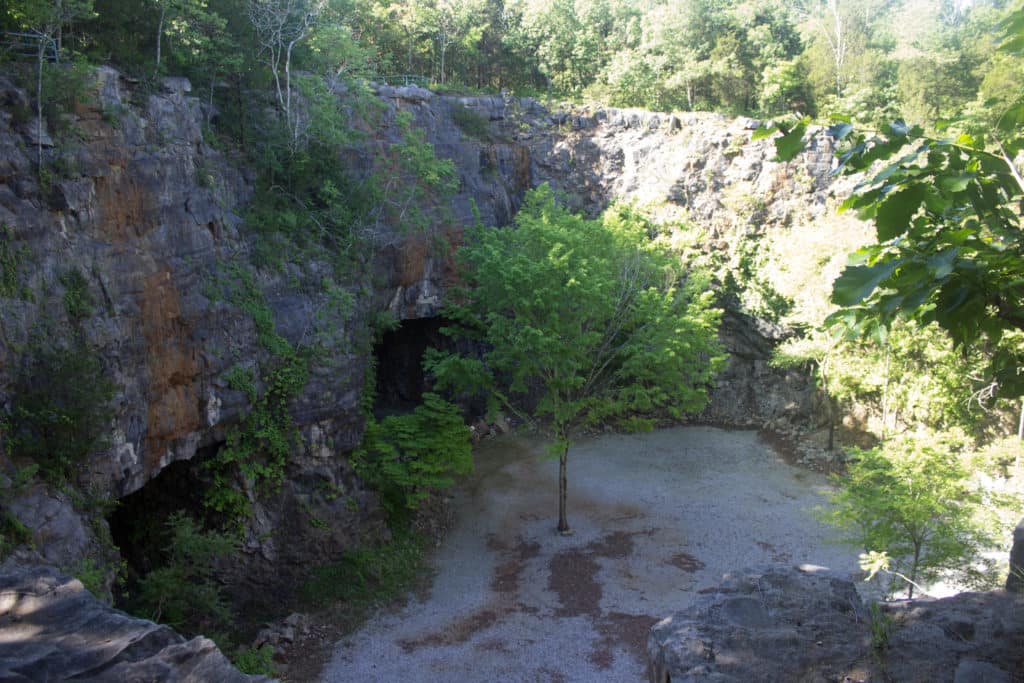 Ways to Get Involved
Definitely check out the Land Trust of North Alabama while you're visiting! There are countless trails to explore – more than you could probably do if you lived there. I personally want to get back and check out more. The Water Line Trail really had my interest!
Volunteer if you're a local or visiting for a longer period of time! Maintaining nature is one of the most important things we can do and everyone should donate their time if they're able.
Become a Member by donating – you don't have to be a local to do this!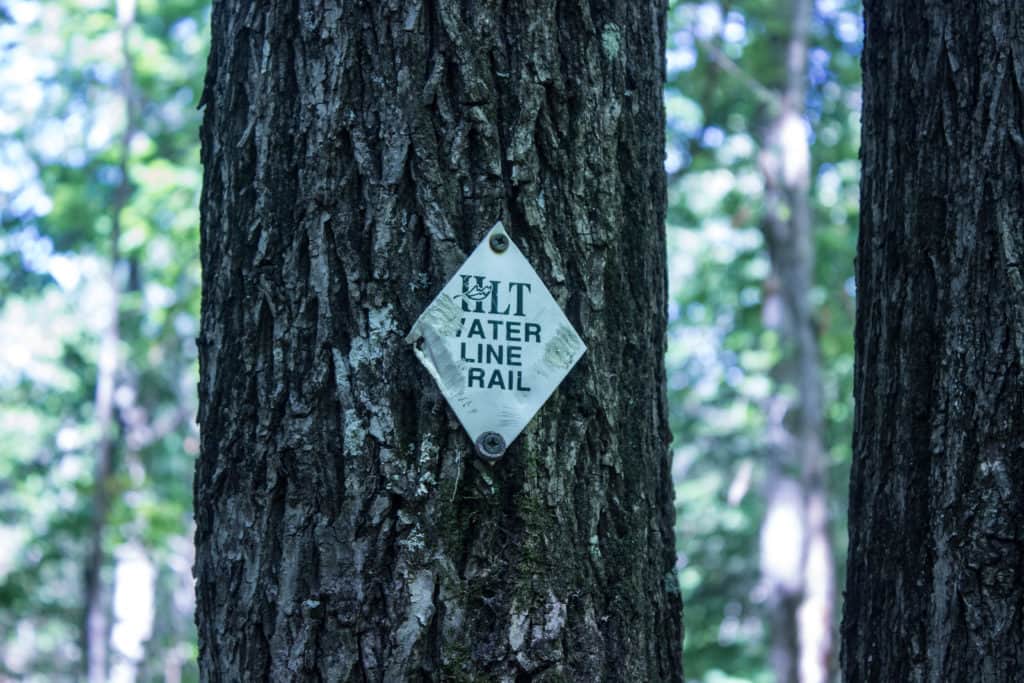 Have you ever been hiking in Huntsville? What is your favorite trail?
pin for future use!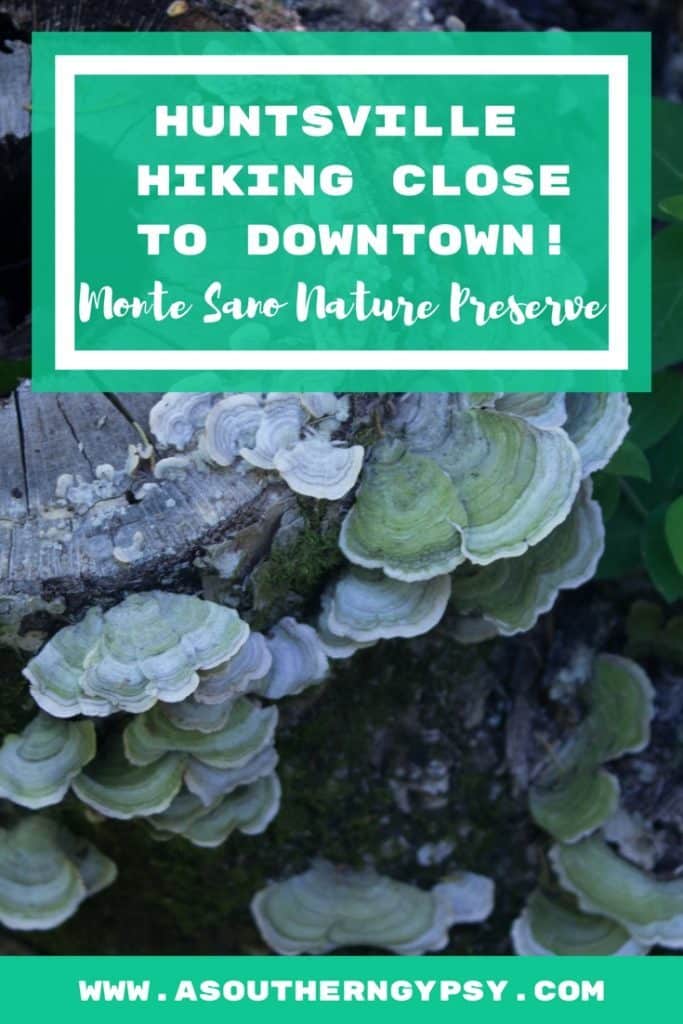 Latest posts by Ashley Hubbard
(see all)