This post may contain affiliate links, meaning if you book or buy something through one of these links, I may earn a small commission (at no extra cost to you!). Please see my disclosure.
Are you planning a vacation and wondering about the best places to visit in the UK during summer? We've got you covered. This guide from guest author, Aleksandra Andrishak, brings top-notch recommendations for historical locations, natural spectacles, and fine dining experiences.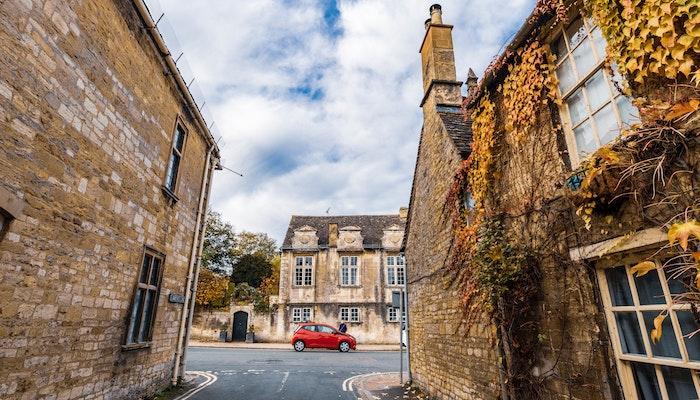 As you venture through this enchanting land, it's essential to embrace every facet of your experience. And for those seeking a touch of excitement and entertainment, there's no better way to add a thrill to your journey than by trying your luck at online slots. Picture yourself unwinding after a day of sightseeing, sipping a cup of tea, and feeling the rush of anticipation as the reels spin. To ensure a trustworthy and enjoyable gaming experience, look no further than online slots verified by Slotsjudge. With their thorough assessment and expert recommendations, you can rest assured that your gaming adventure will be both secure and rewarding. So, which places are definitely worthy of your attention?
1. The Cotswolds
Approximately 2 hours from London, the Cotswolds is no doubt a masterpiece of natural beauty you'll love to see. Like every other destination that makes this list, there are several incredible things to do in The Cotswolds, with great places to stay if you intend to spend the night here.
Get onto the Upper and Lower Slaughters or visit Bibury to see the amazing Arlington Row before you leave. Then you might want to see other spots in the Cotswolds, like the Chipping Steps in Tetbury and Bouron-on-the-Water.
What's great about this place is that you can quickly get around with a car or book an incredible Cotswolds tour if you're not driving. You'll have ample freedom to check out the little hamlets and rolling hills with little stress.
2. Cambridge
If you want to see this small but legendary town, start by visiting the Church of St. Mary the Great. The church lets visitors climb the tower and get amazing views of the town. Still on inspiring places of worship to see: Kings College has an incredible chapel with a faint 'graffiti' from Oliver Cromwell's army still standing to date.
If you love the view from above the seas, you can book your guided tour of Cambridge on the river and enjoy a unique experience while exploring this city. For the tasty delights, get onto Fitzbillies for a hearty English breakfast while you get to burn out the calories while punting down the River Cam.
3. Lake District
There are several memorable places to visit in Lake District, the newest UNESCO-protected site in the United Kingdom. It's one of the top destinations in the UK you don't want to miss. It is one of the most beautiful places in the UK, filled with tranquil lakes, an array of tiny villages for your exploration, and breathtaking mountain ranges.
Even more: each lake here has a unique feature that makes it different from every other one. The Windermere Lake is perhaps the most popular, which is why it's often more crowded. However, you might want to see Ullswater Lake or Another Place and The Lake for a less crowded staycation.
If you're staying for a weekend, you couldn't but love touring the Lake District through guided tours. Remember to try the Ullswater steamer or attempt hiking to the top of Harter Fell for an amazing view across the District.
4. Corfe Castle
The Corfe Castle has housed people for over 8,000 years, making it one of the oldest settlements among the UK's top destination centers. Getting on the Corfe Castle makes you feel like you're back in time 1,000 years in an Olde English society.
If you ever get here, consider sauntering through all the little boutiques and strolling through the Corfe castles. Of course, it's a great place to take a historic train ride from Corfe Castle Station through Swanage, while munching a delightful from Mortons House Restaurant.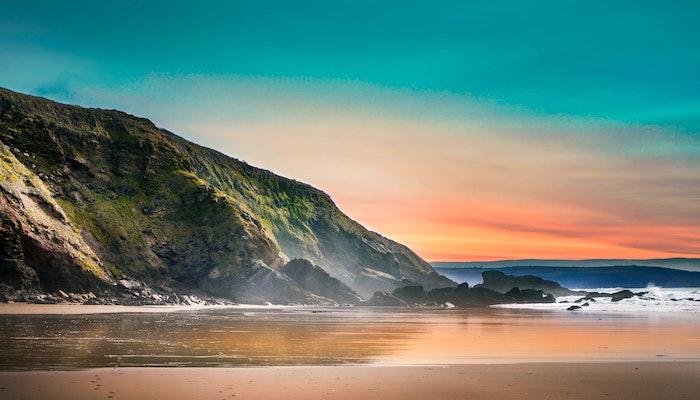 5. Jurassic Coast
The Jurassic Coast tends to trigger intrigue by its name for people who've never been here before. However, your intrigues may just turn into exhilaration when you arrive here and go fossil hunting on the coastline.
A UNESCO-protected coastline, the Jurassic Coast has several fossils that have existed from millions of years ago. The thought of viewing or holding fossils someone may never have touched for millennia could be thrilling while taking a Jurassic Coast walk. Fortunately, the coast's stretch has been pushed further from the seabed, creating more land for your hunting expedition – plus splendid restaurants like Durdle Door or Harry Rock's.
6. Robin Hood's Bay
Robin Hood's Bay is located just south of Whitby in Yorkshire and provides a stunning village-life experience with a touch of history. The bay, once a key smuggler's village to allow contraband substances like alcohol to travel through, still hosts a network of smuggler tunnels beneath the town.
While people can go into these tunnels, it's a great place to learn about the history of this ancient fisherman settlement. Remember to visit Tea, Toast, & Post for a tea sip. They have some of the best tea on the Yorkshire coast.
7. Big Ben
One of the most famous landmarks in the United Kingdom, the Big Ben is the name of the clock tower located near the Westminster Abbey in Central London. Big Ben is a UNESCO World Heritage Site and welcomes hordes of visitors annually waiting to take a photograph in front of the tower. The tower was designed by Augustus Pugin and reached about a hundred meters in height.
8. Hyde Park
Hyde Park is one of the four royal parks in London. It's cited near Kensington Palace and served as a hunting ground in the late 17th Century. To date, Hyde Park still plays a significant role as one of the leading cultural heritages of the city.
Besides being a place to reclaim free speech or hold musical concerts, consider holding your annual or once-in-a-while picnic here with friends and family.
9. Stonehenge, Wiltshire
Stonehenge, located 10 miles north of the historic city of Salisbury, is the best-known prehistoric monument in Europe. This site is so famous visitors often have to book their visit in advance to guarantee an entry.
With exhibitions of over 250 ancient objects erected between 3000 and 1500 BCE, Stonehenge offers breathtaking insights and information about ancient history. Here's the place to view authentic replicas of Neolithic houses and see the implements used during this age.
10. The Roman Baths and Georgian City of Bath, Somerset
If you've got only one chance to visit one of the most amazing cities in the United Kingdom, then Bath might be your best pick. This site is famous for hosting 2,000-year-old Roman baths built around the city's hot springs. It's also renowned for its honey-themed Georgian Townhouses.
Fortunately, you can get into one of the Georgian Townhouses and get a fascinating look into life in Bath during the Georgian era. With 500 buildings here considered historically or architectural important, there's little wonder why this site has been granted a World Heritage Status. 
Latest posts by Ashley Hubbard
(see all)