This post may contain affiliate links, meaning if you book or buy something through one of these links, I may earn a small commission (at no extra cost to you!). Please see my disclosure.
Have you ever wanted to learn how to find edible wild foods or go mushroom foraging without your family having to bury you due to your own stupidity? Me too! When I was looking for some unique things to do in Asheville, I was super excited to find out there is a foraging course and I immediately signed up!
What is Foraging?
Foraging is simply the act of finding and harvesting wild foods. When a lot of people mention foraging, I feel like they are specifically referring to mushroom foraging but there are definitely tons and tons of wild foods that are edible.
Is Foraging Wild Foods Sustainable?
If the right precautions are taken, foraging and eating wild foods can be much more sustainable than buying processed food in the grocery store. It's definitely important to care for the long-term health of the plants and the places we harvest them. A good rule of thumb that the folks from No Taste Like Home said was to not take more than 50% of the particular plant you're harvesting from.
Another tip that seems to be shared widely is to harvest invasive species first. There are tons of wild edibles that are actually considered to be "weeds."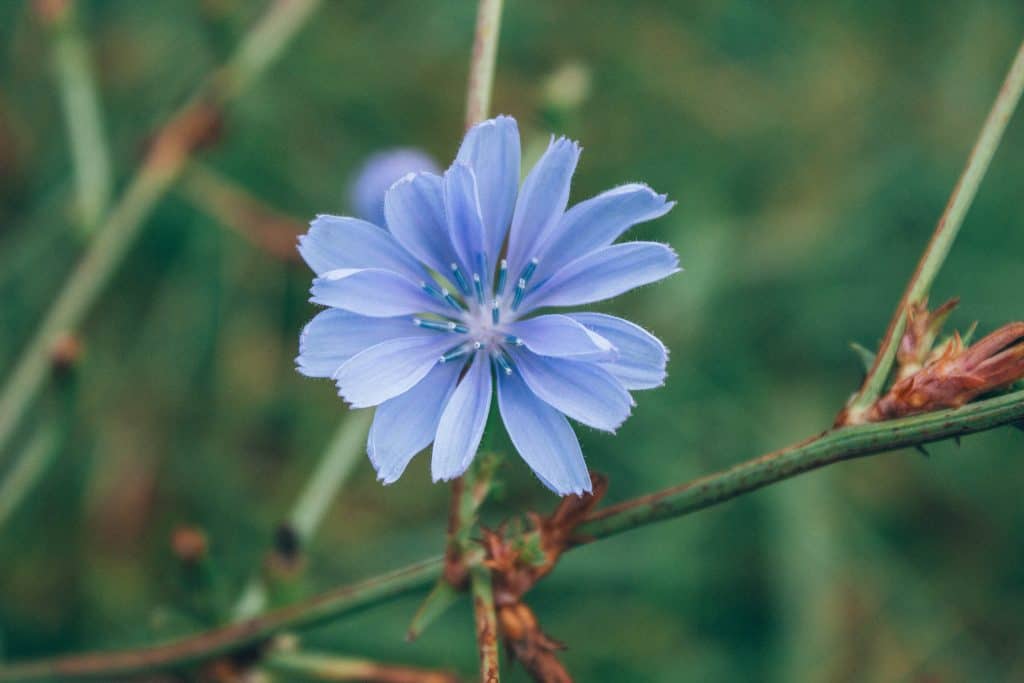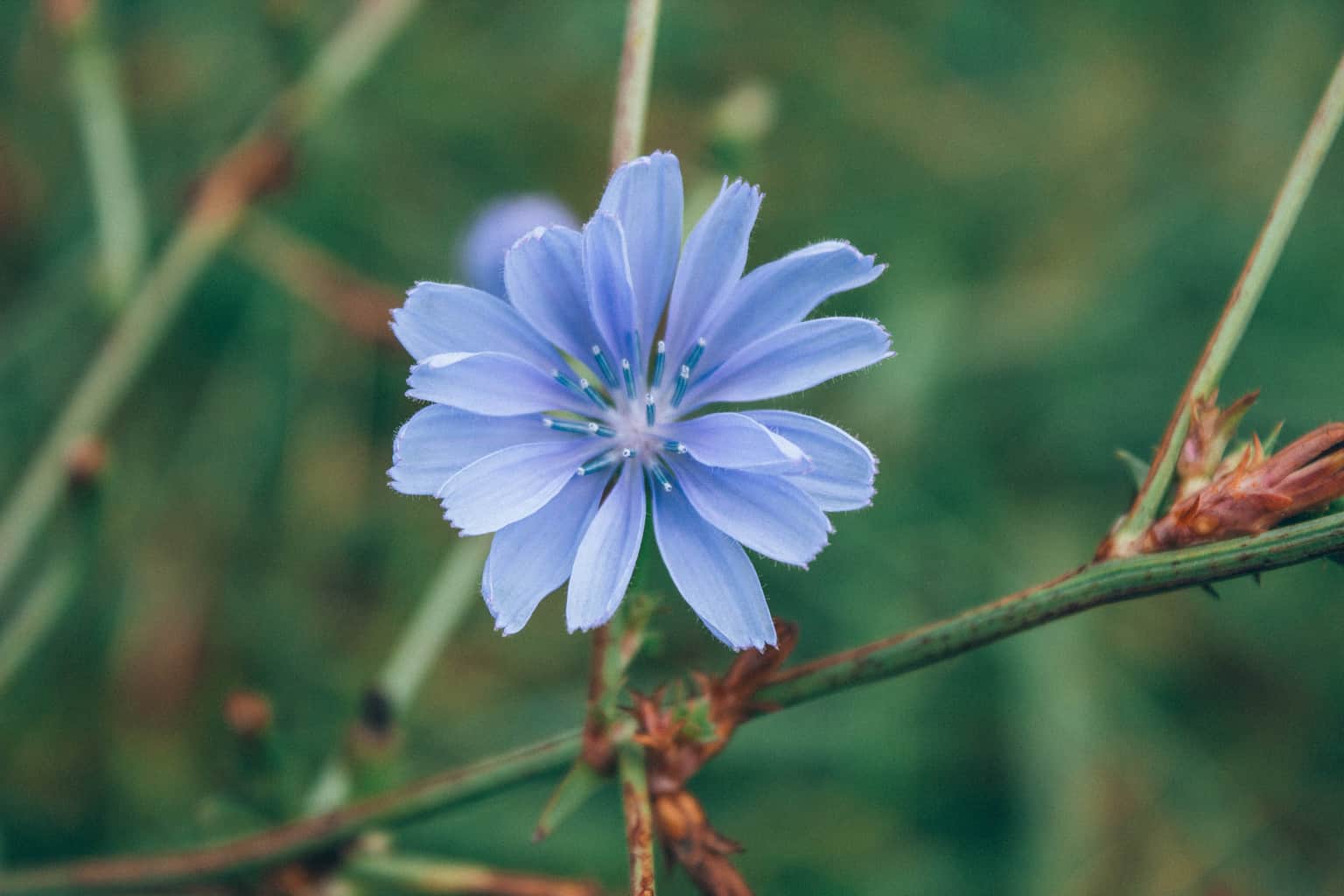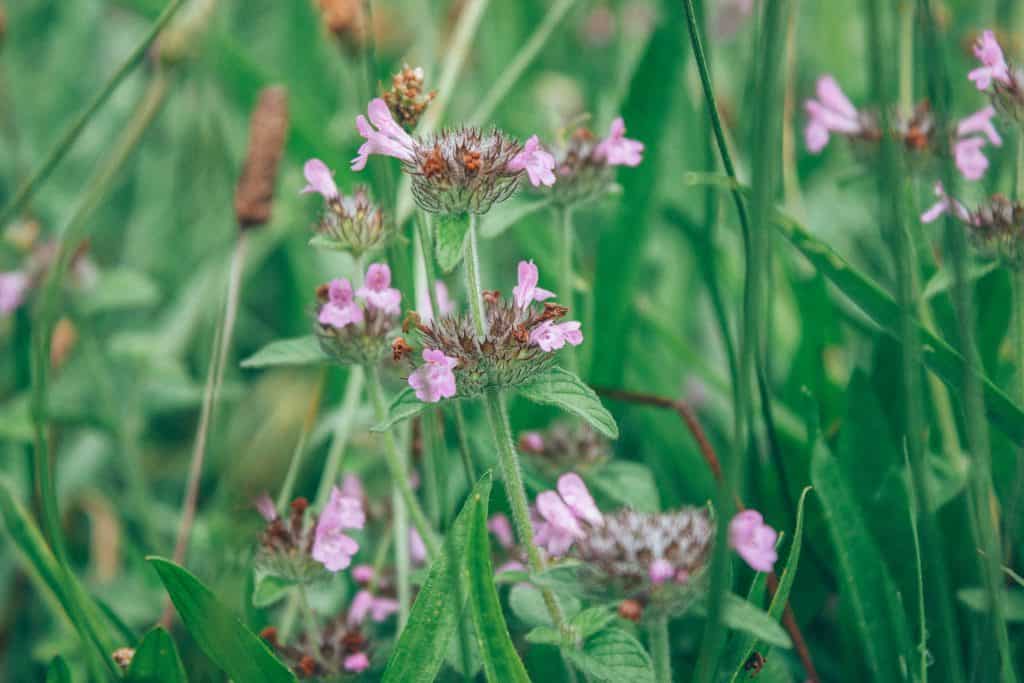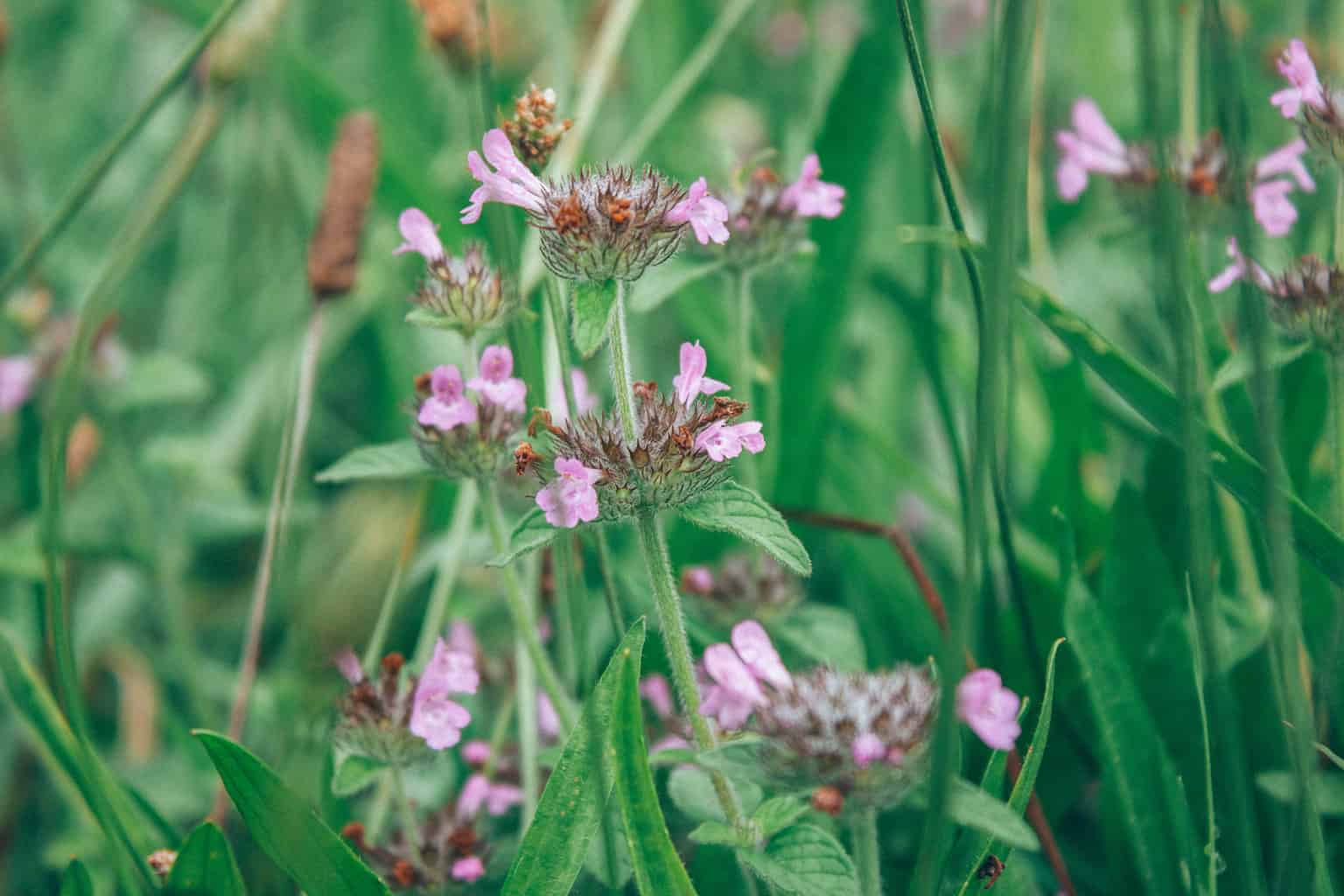 About No Taste Like Home
No Taste Like Home isn't new to the foraging or touring business – they've been around for 23 years leading eco and educational tours specializing in foraging. They're actually one of the largest foraging tour companies in the world and the only one in North America specializing in forage-to-table experiences.
As the Southern Appalachian region is so rich in wild edibles and the second richest temperate ecosystem in the world, a base in Asheville is the perfect spot for this tour.
---
My Foraging Course with No Taste Like Home
Three days before my foraging tour, I received an email letting me know the location. While the location is always within 45 minutes of Asheville, it varies due to weather and wild food activity.
The weather was overcast and drizzling as it had been almost every day I'd been in Asheville. I drove the fifty or so minutes from my housesit to the location of the foraging course through the dreamy blue ridge mountains.
I arrived with a few minutes to spare but almost everyone else was already there and waiting to begin. Our guide for the foraging course was Becky and you could tell from the second you met her, that she truly lived this lifestyle. Her knowledge and enthusiasm were on point the entire time. The parking was located within a large open field and she took a few minutes to go over several wild edibles right there in the field. Something that most people would walk by without any notice or interest. We were given time to gather some plants that we wanted to take home before heading across the street.
[click_to_tweet tweet="Looking for something really unique to do in Asheville, North Carolina? Try this wild foods foraging tour! @visitasheville #VisitAsheville #travel #ttot" quote="Let everyone know about this amazing tour!"]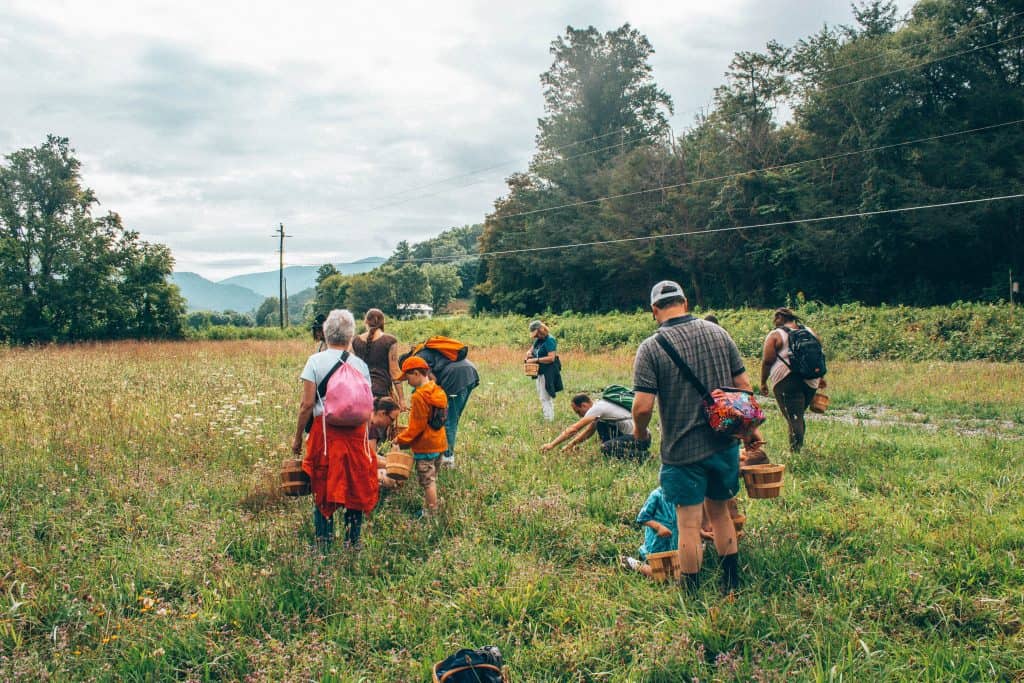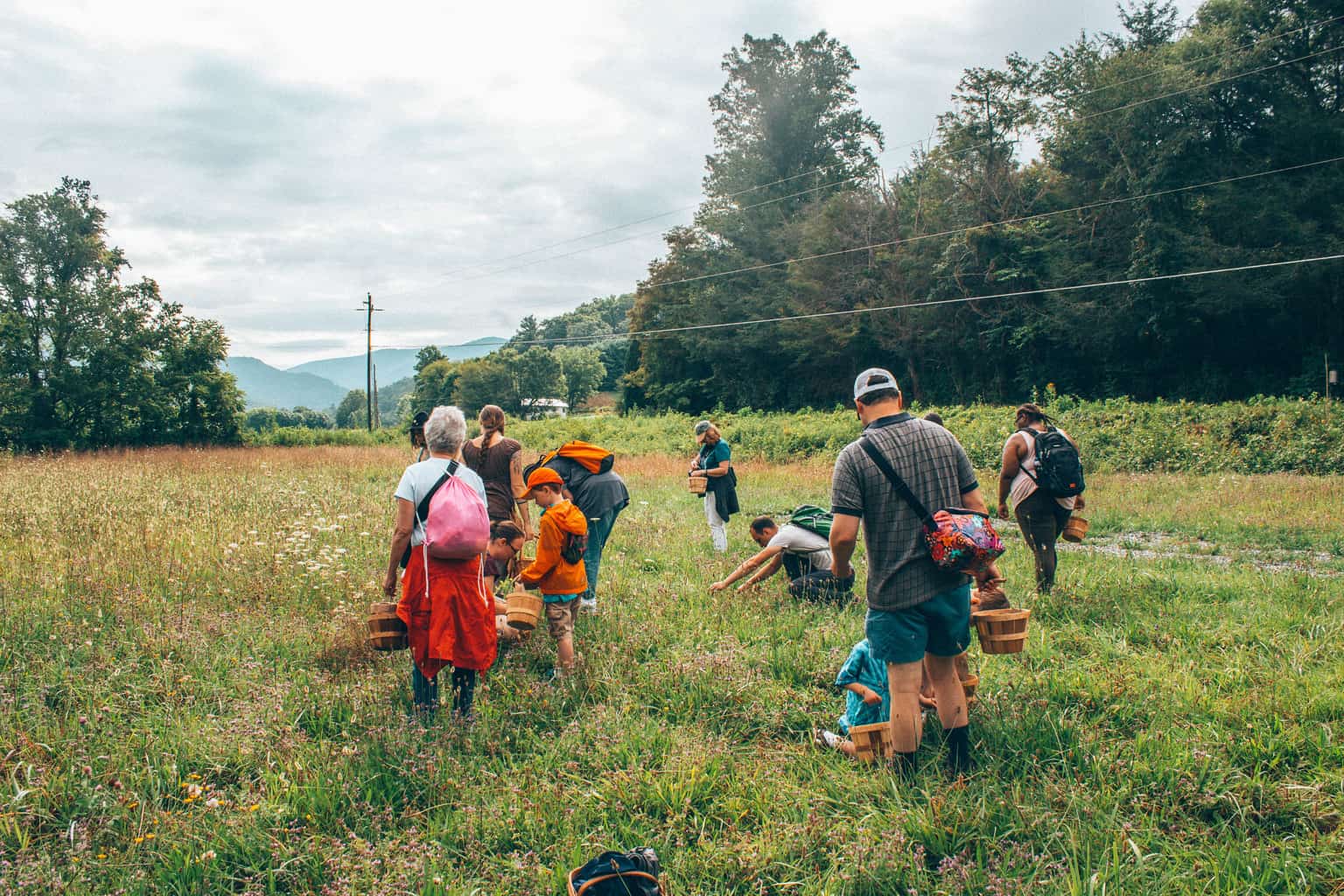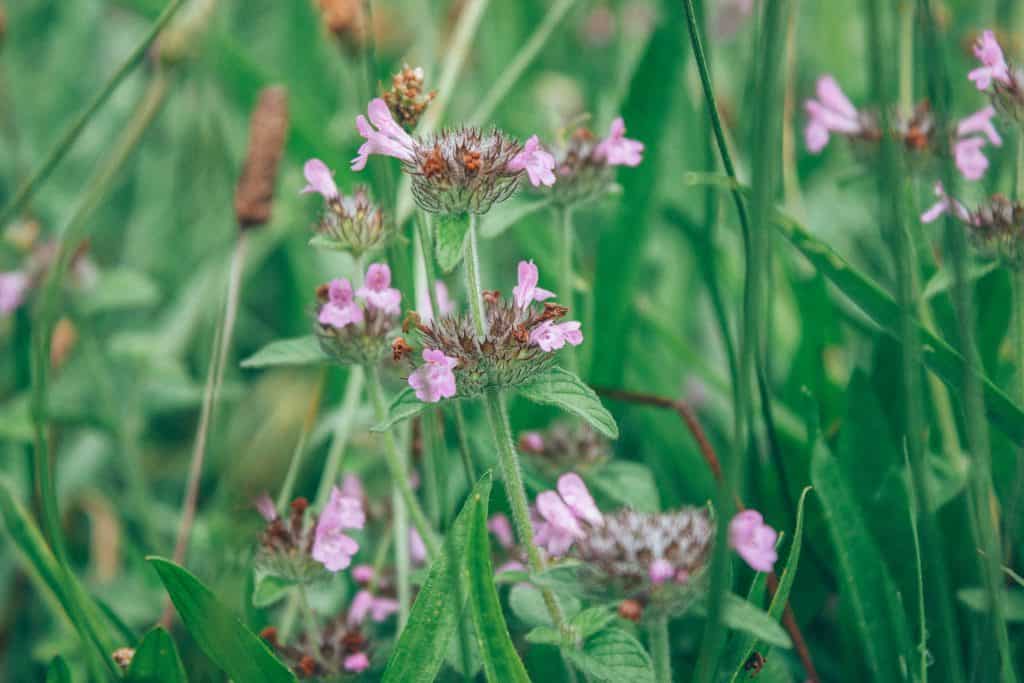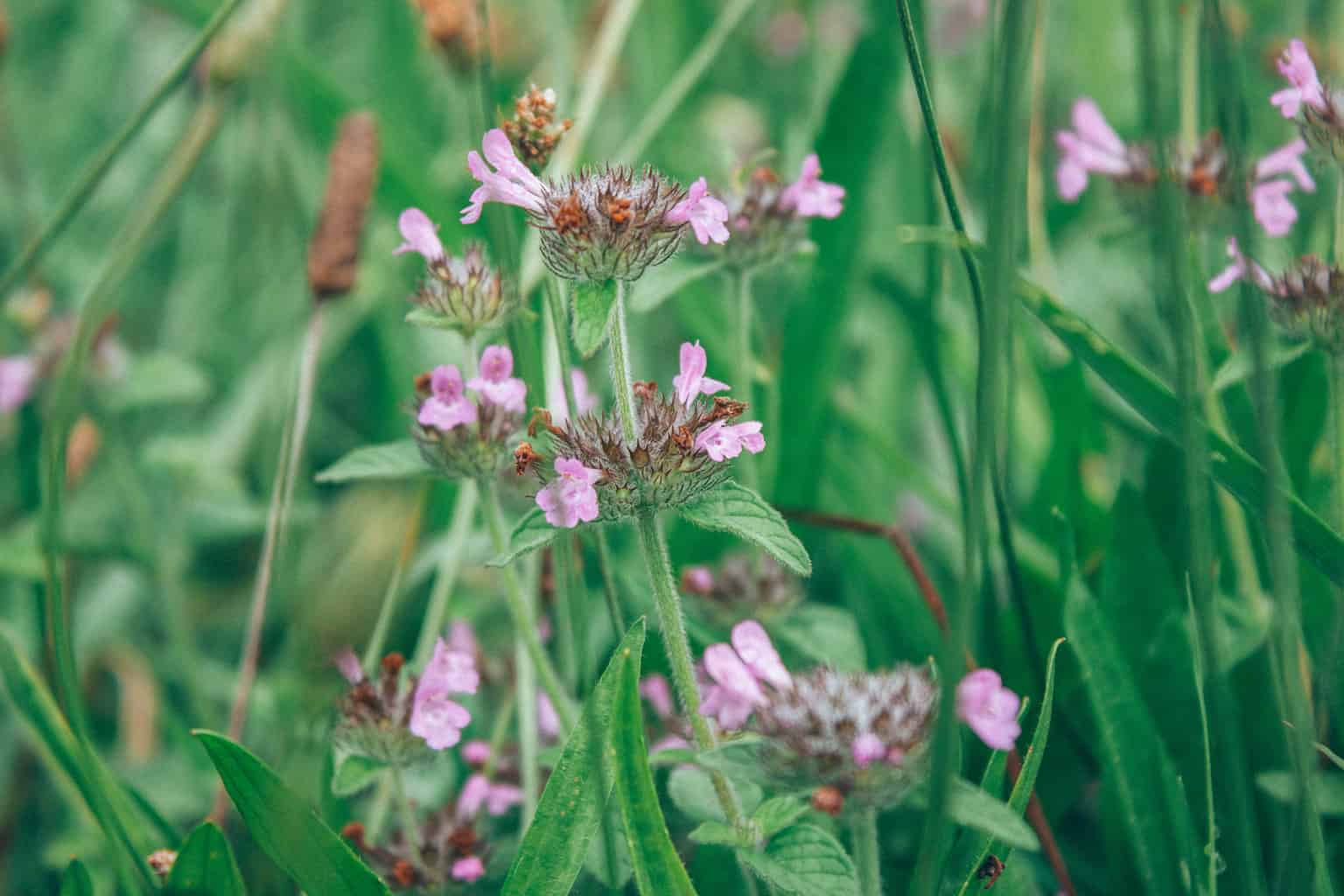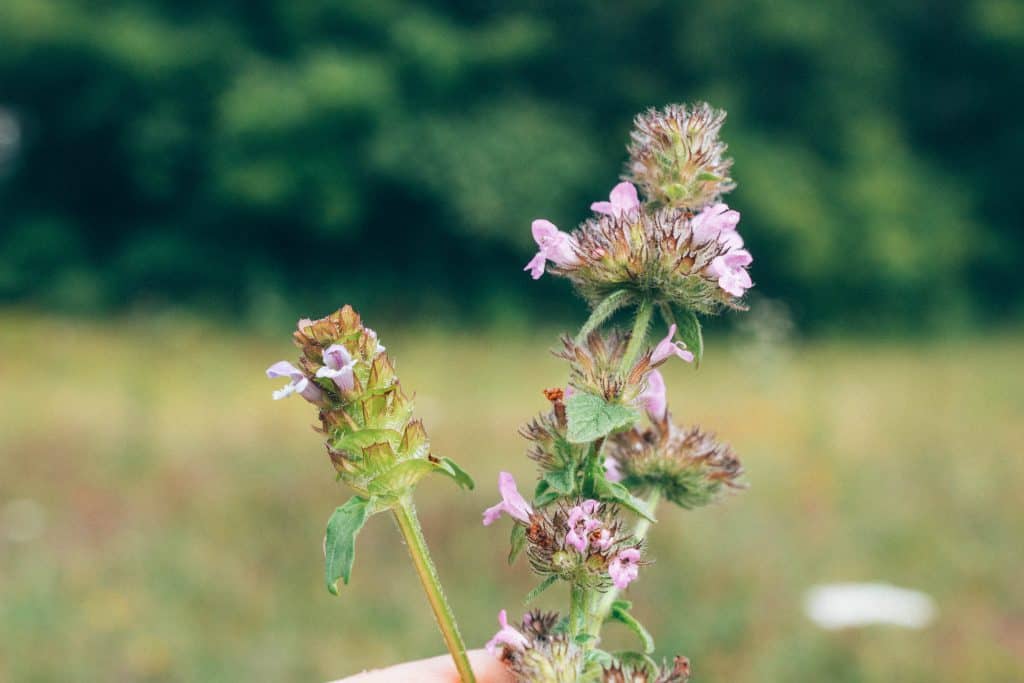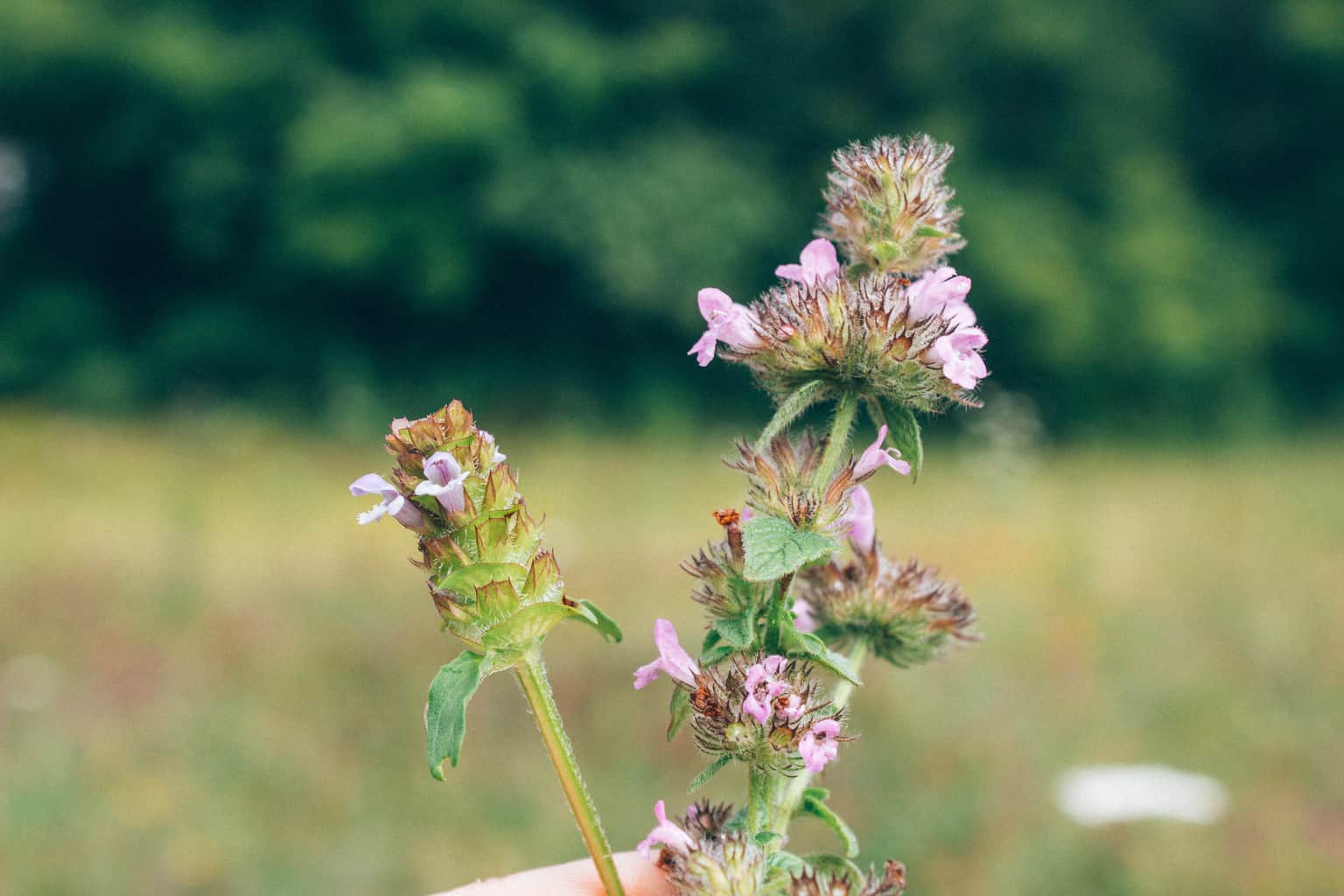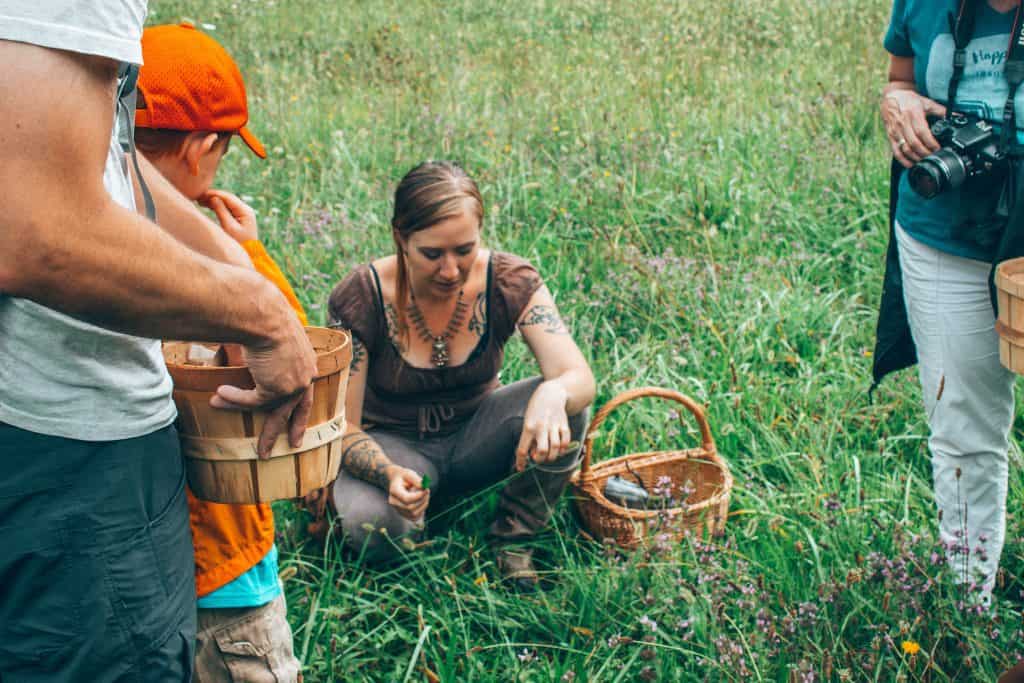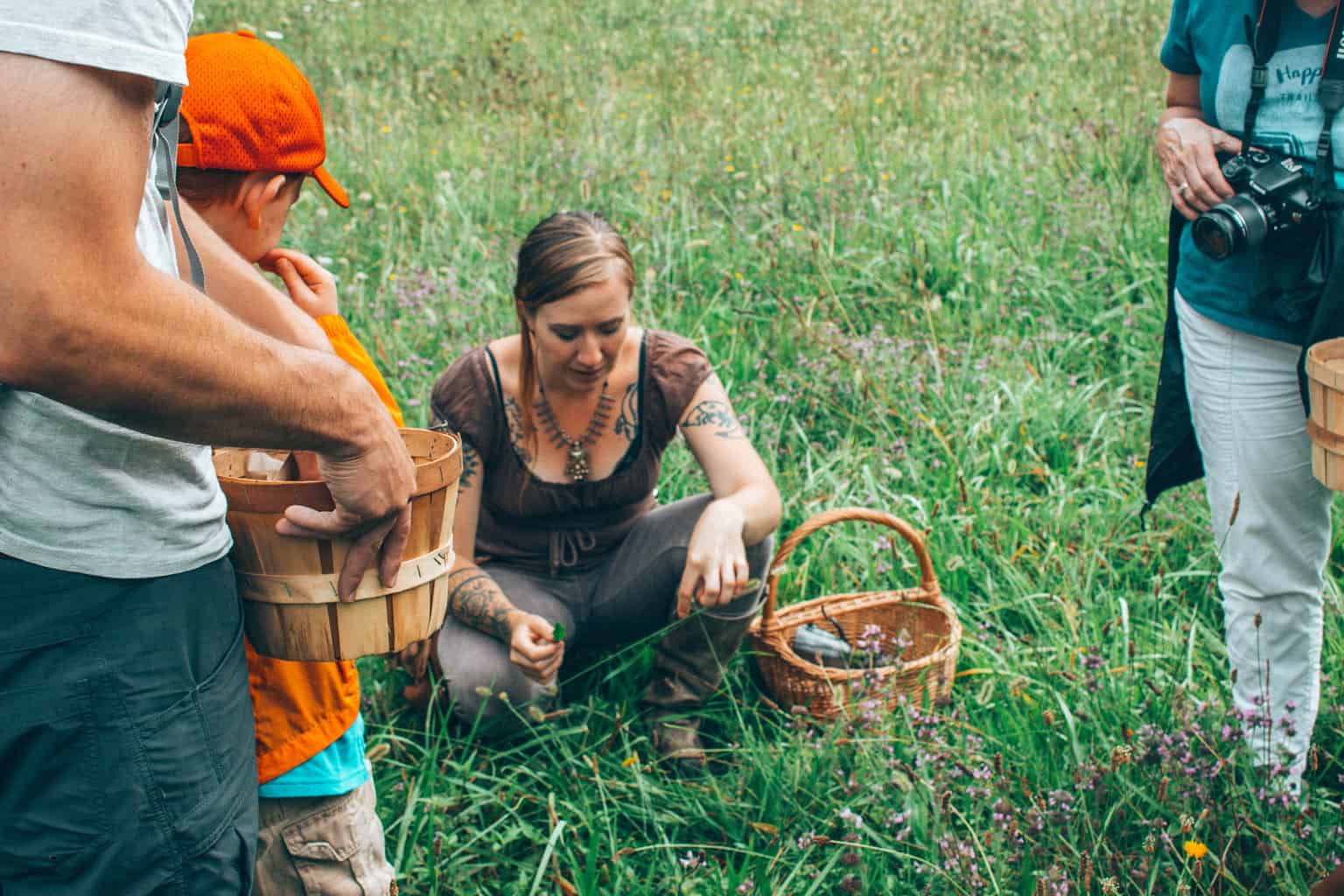 Across the street, Becky stopped to show us a very common "weed" that most of us probably have in our own yard right now – violet leaves. We were able to taste them and she told us all the different ways we could use the leaves – she uses them as salad greens all the time which is pretty awesome. They taste just as good as any lettuce you can buy and they're free!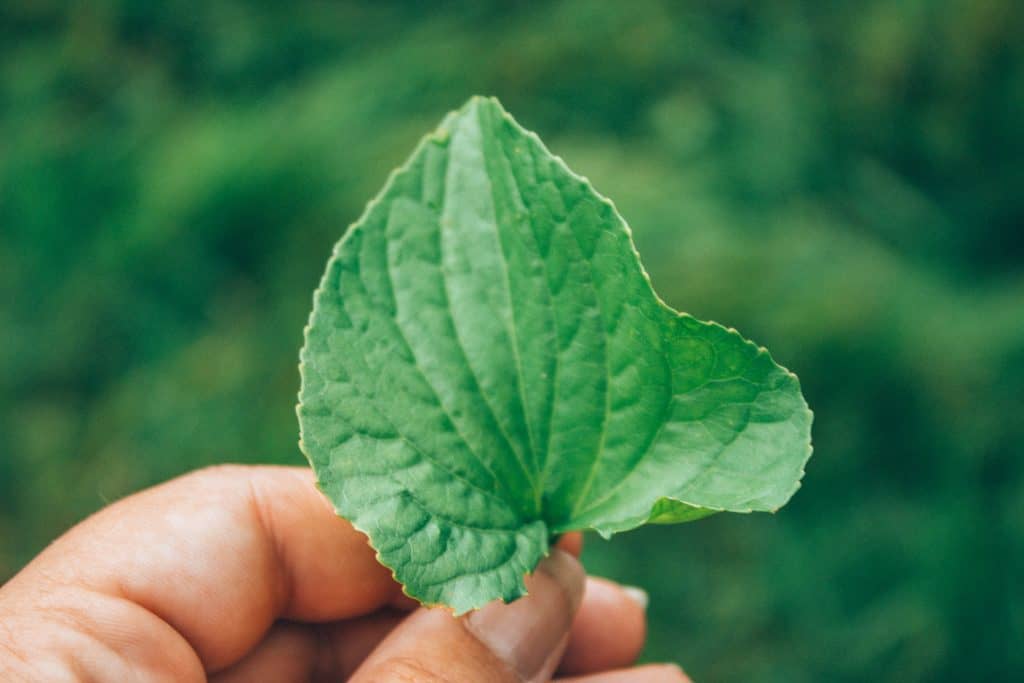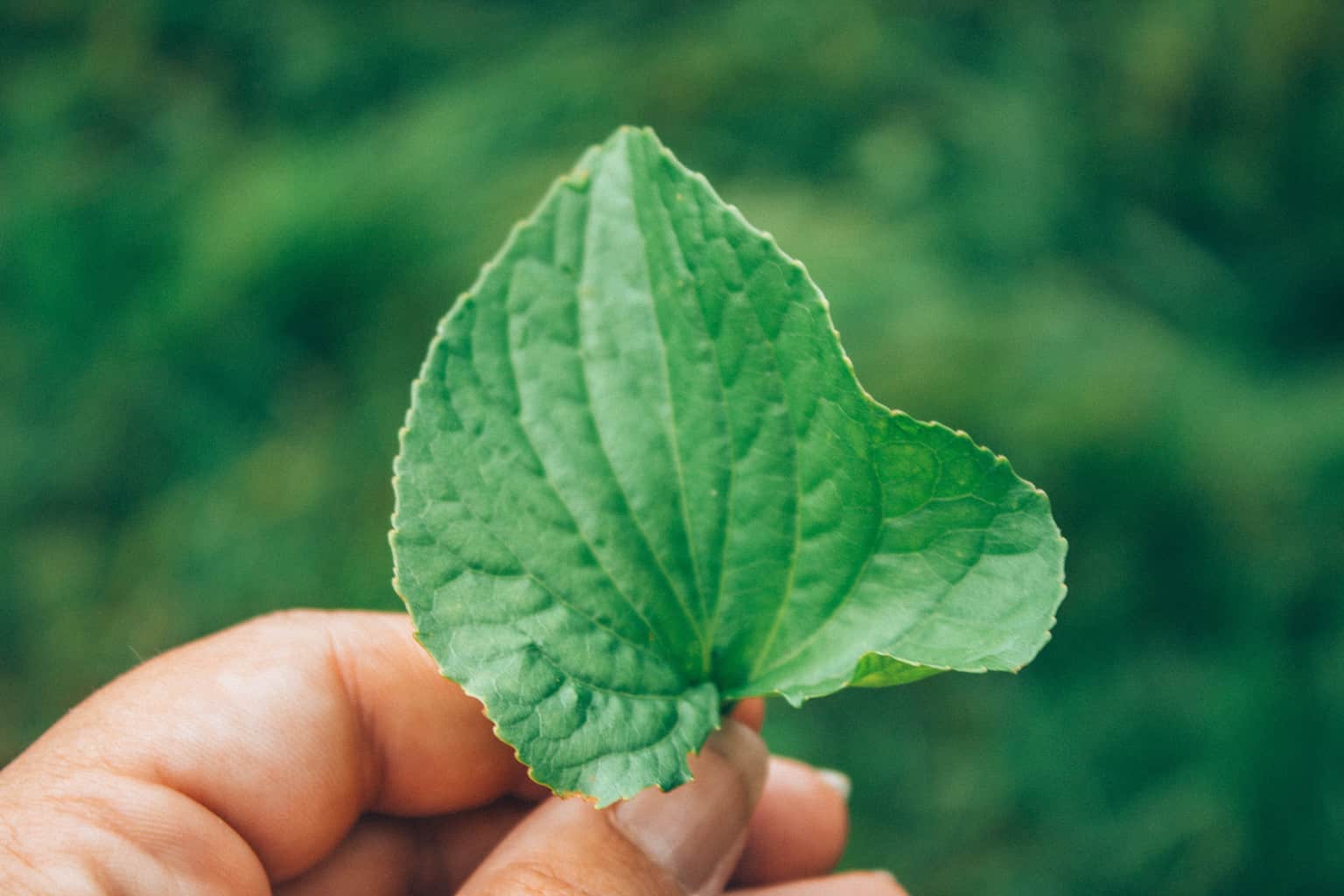 I think my favorite thing about this foraging course was how we were shown how accessible wild edible plants are – it's not like you have to go deep into the woods to find plants that are edible. They're usually right in your own backyard if you know what to look for.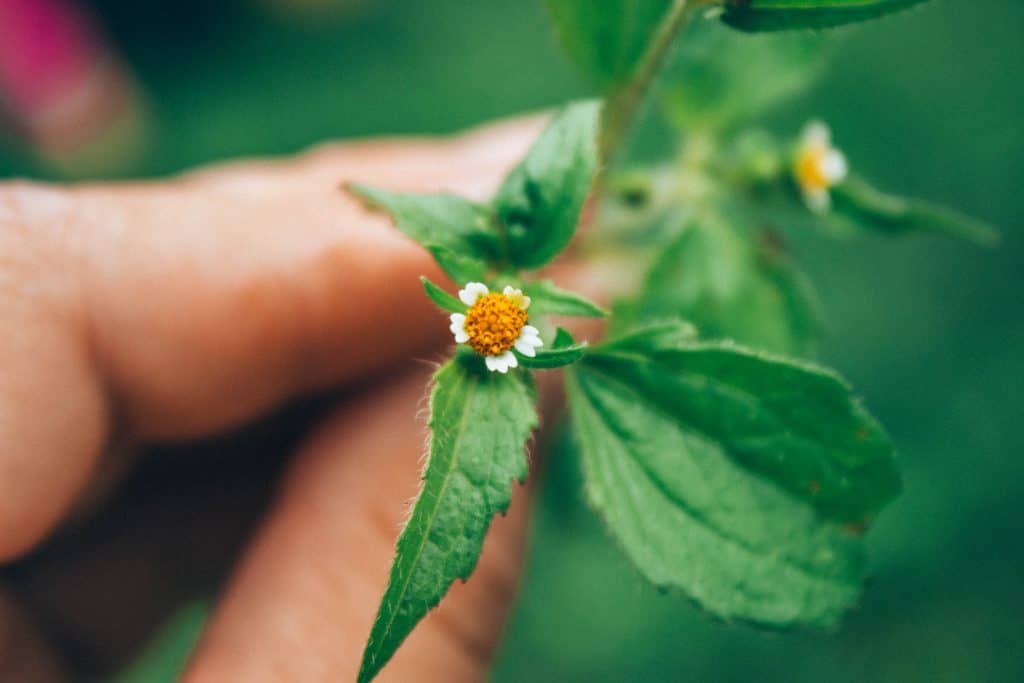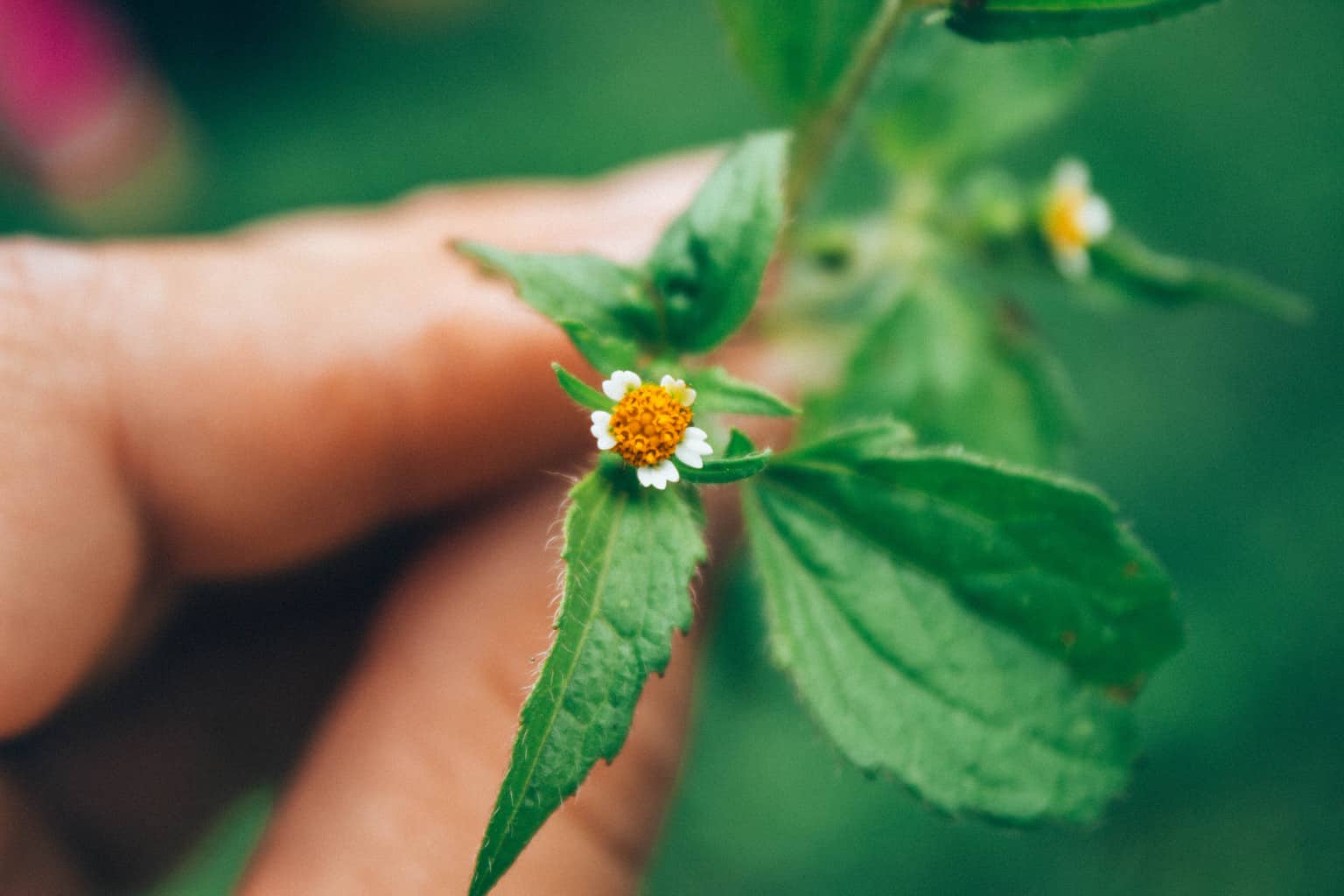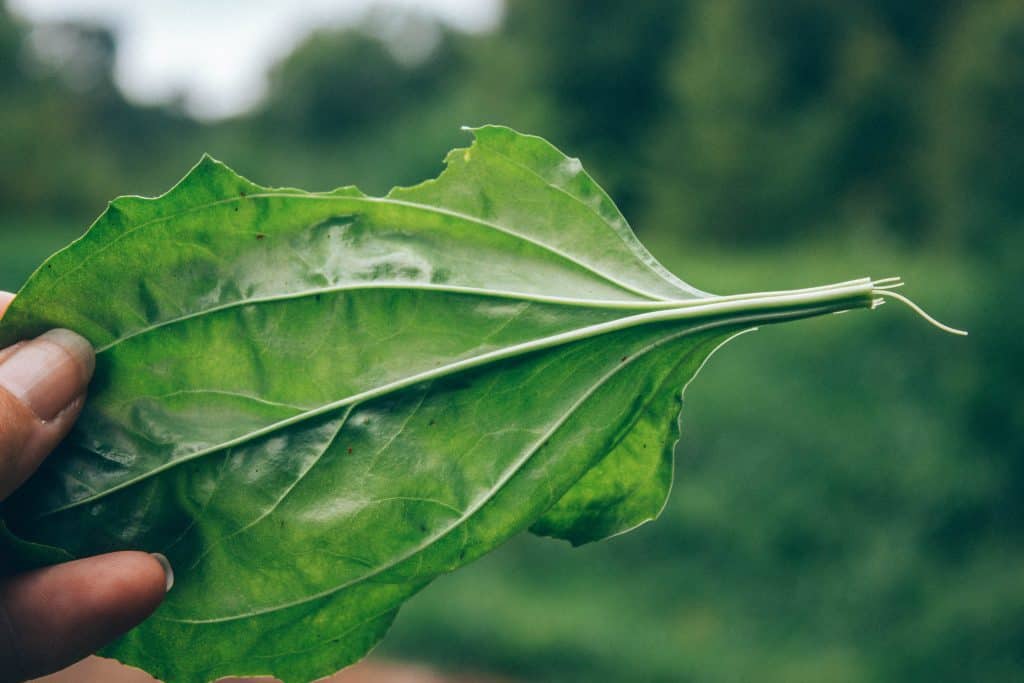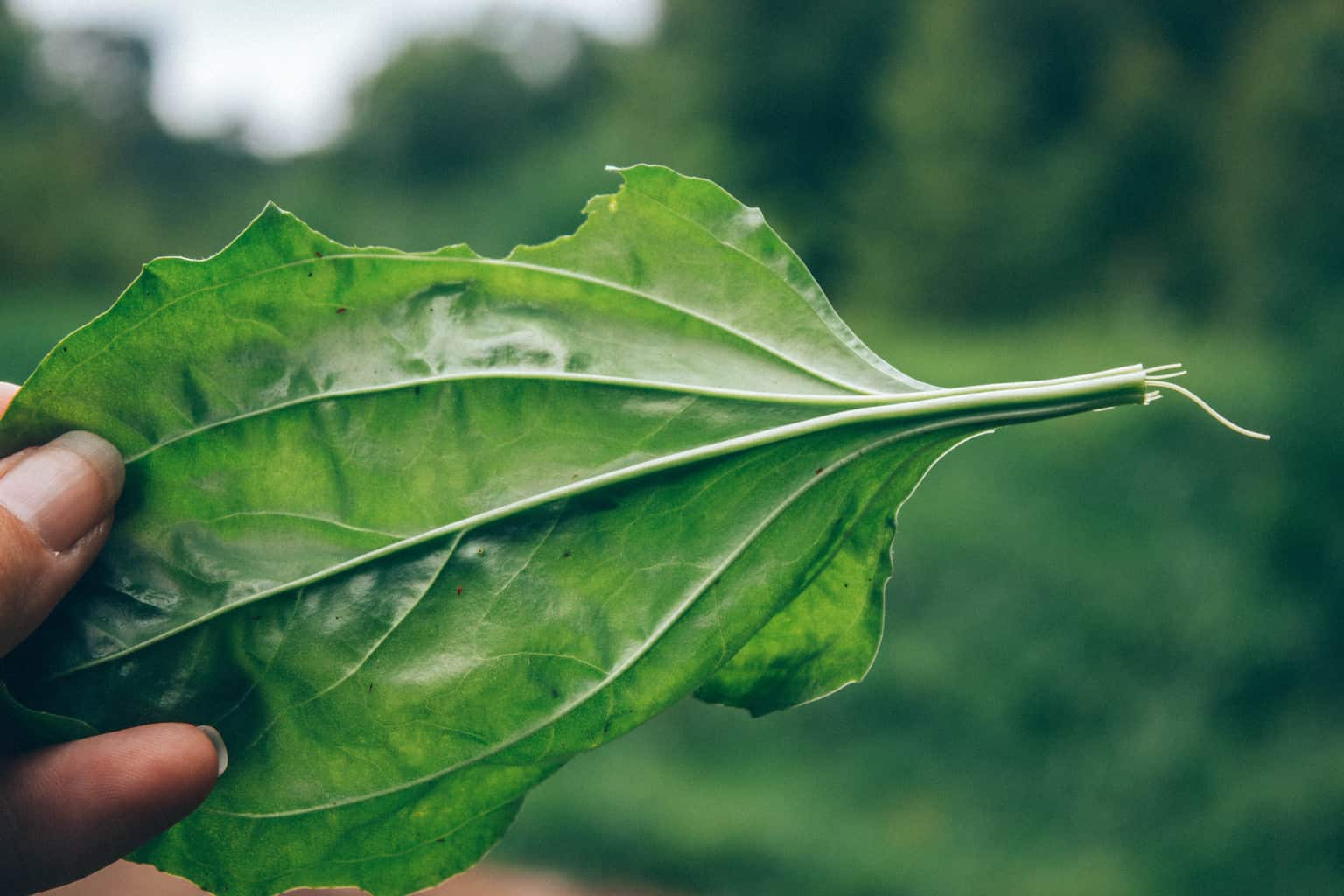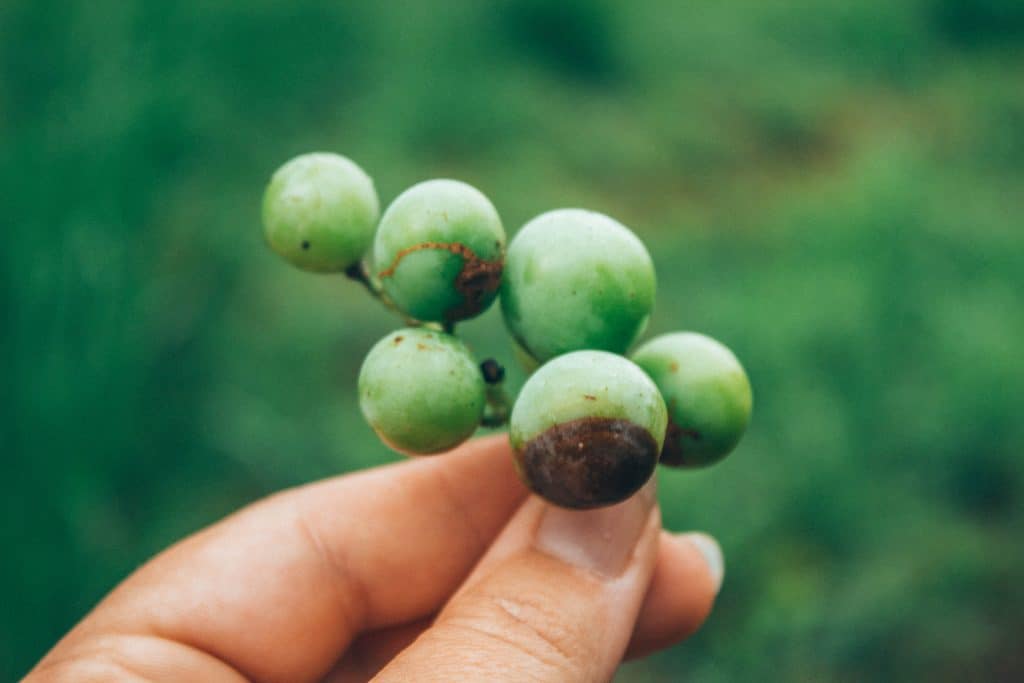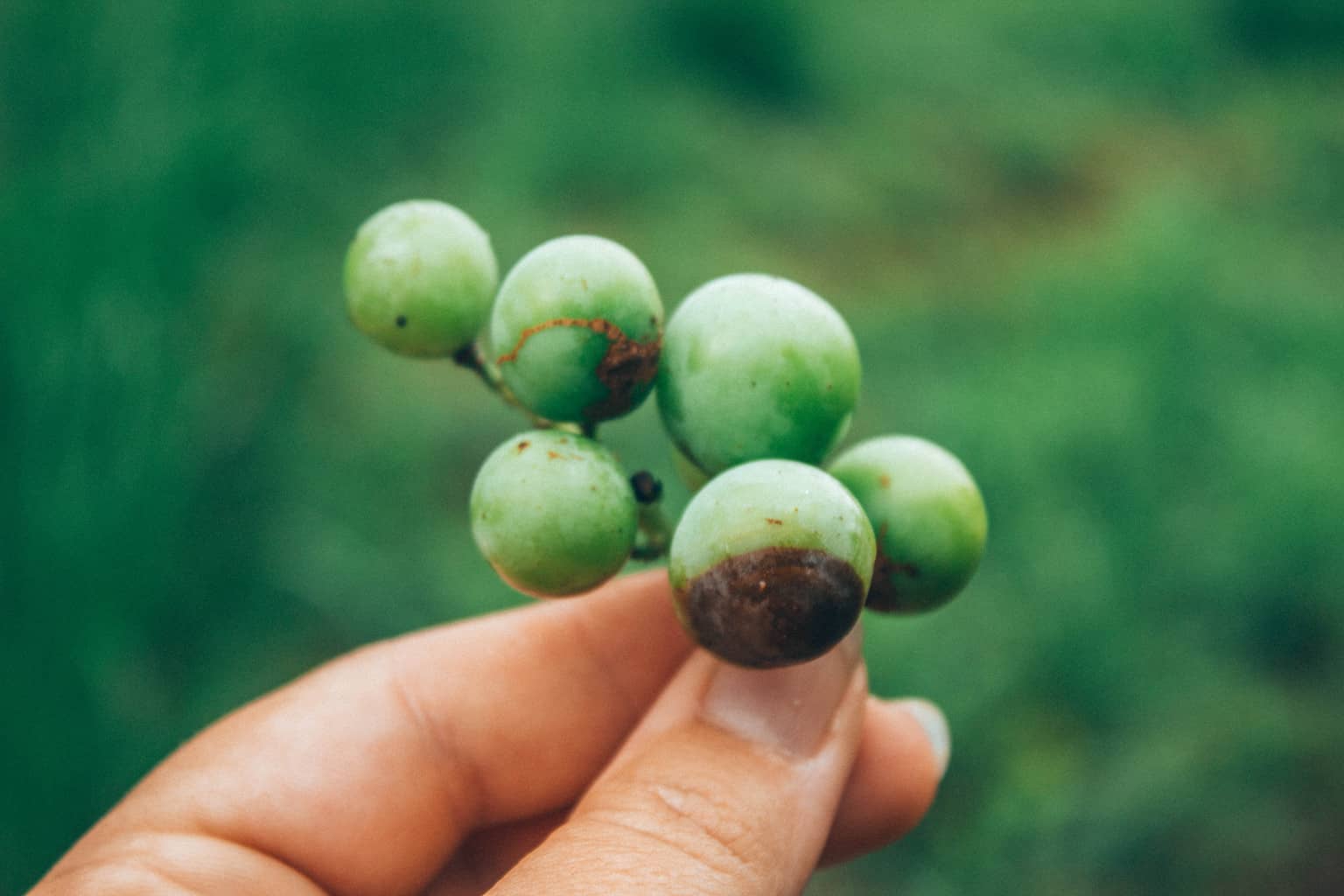 After being shown several more edible plants and given free time to forage our favorites, we then made our way to the woods lining the edge of the property to do a little mushroom foraging! As I soon found out, there are a lot more non-edible mushrooms there are edible mushrooms. Or, at least, they're easier to find. We were given time to explore the woods on our own – foraging whatever mushrooms we find – and then we'd take them all back to go over them.
We were given one rule – stick nothing in your mouth.
One of the other tour attendees found this massive mushroom. I've honestly never seen anything like this in the wild – it looked like something straight up out of Alice in Wonderland. It's not edible. In fact – this aptly named 'Death Cap' mushroom is one of the most deadly mushroom species. Touching poisonous mushrooms is harmless. You must consume them to be poisoned thankfully.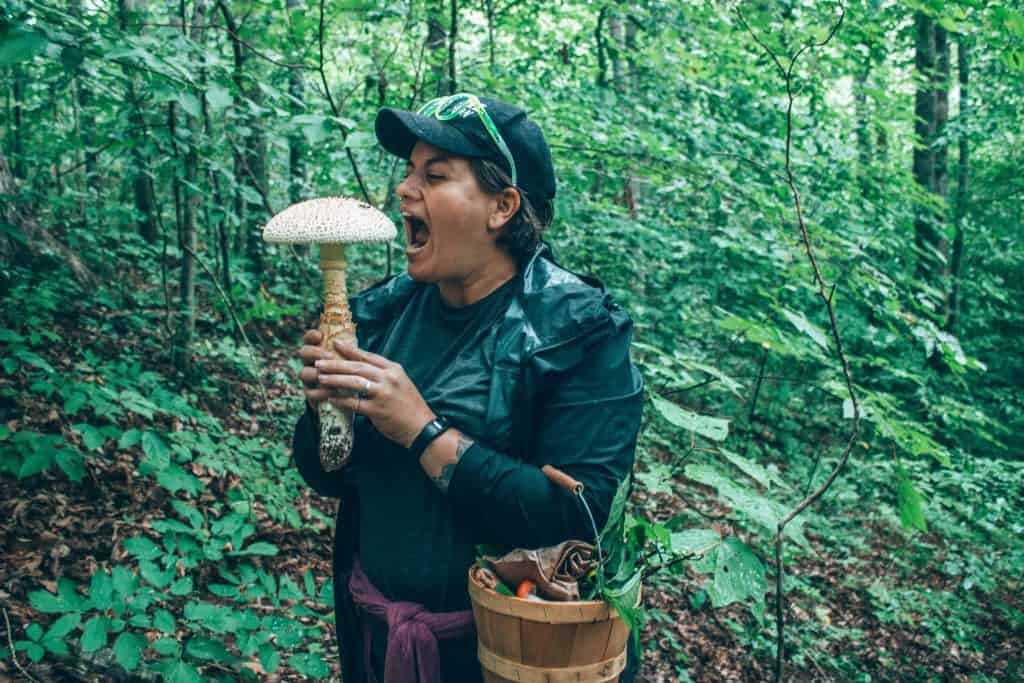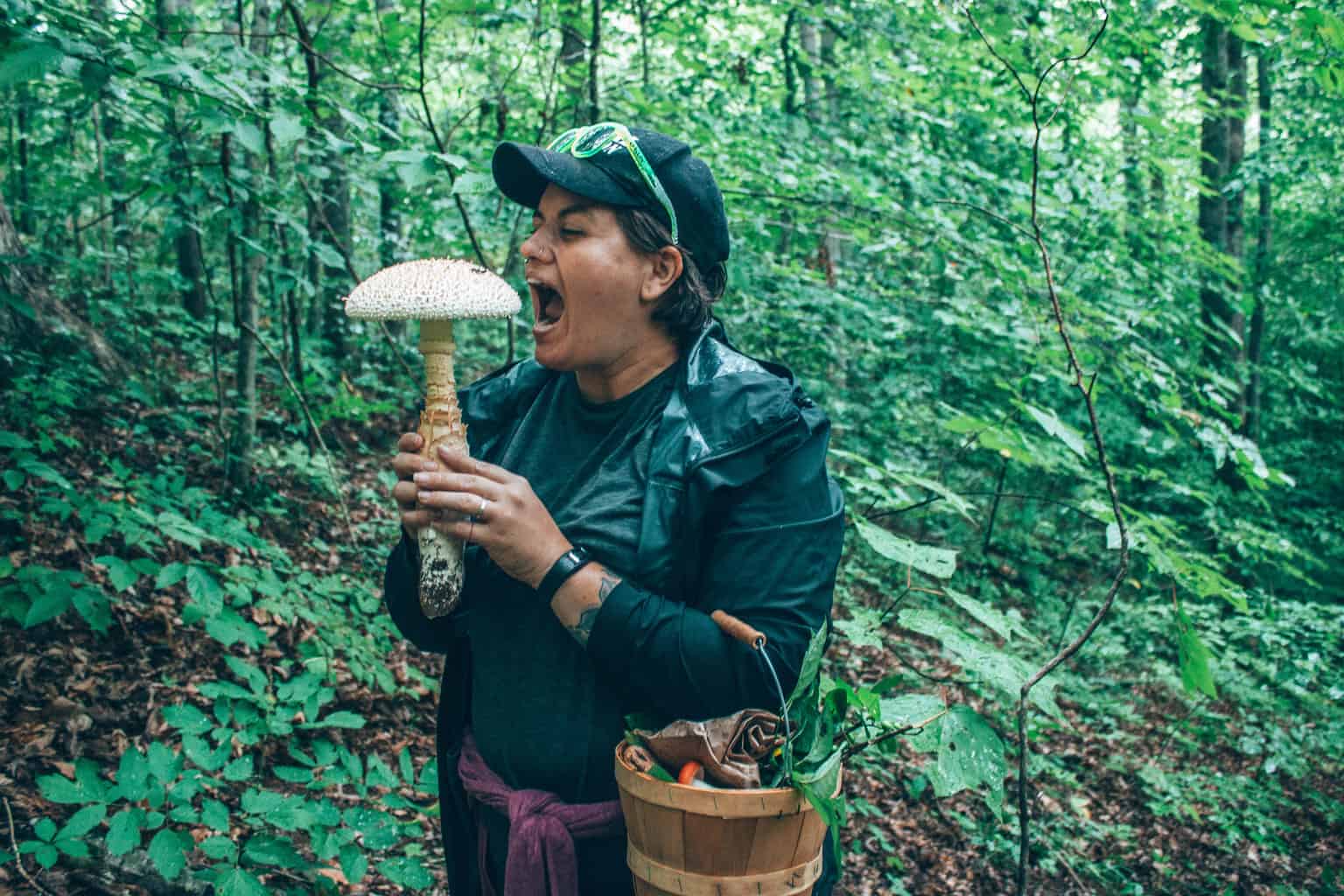 After getting my deadly photo op, we headed back to get a quick course on the mushrooms we found. Only a couple species ended up being edible but they were all pretty to look at!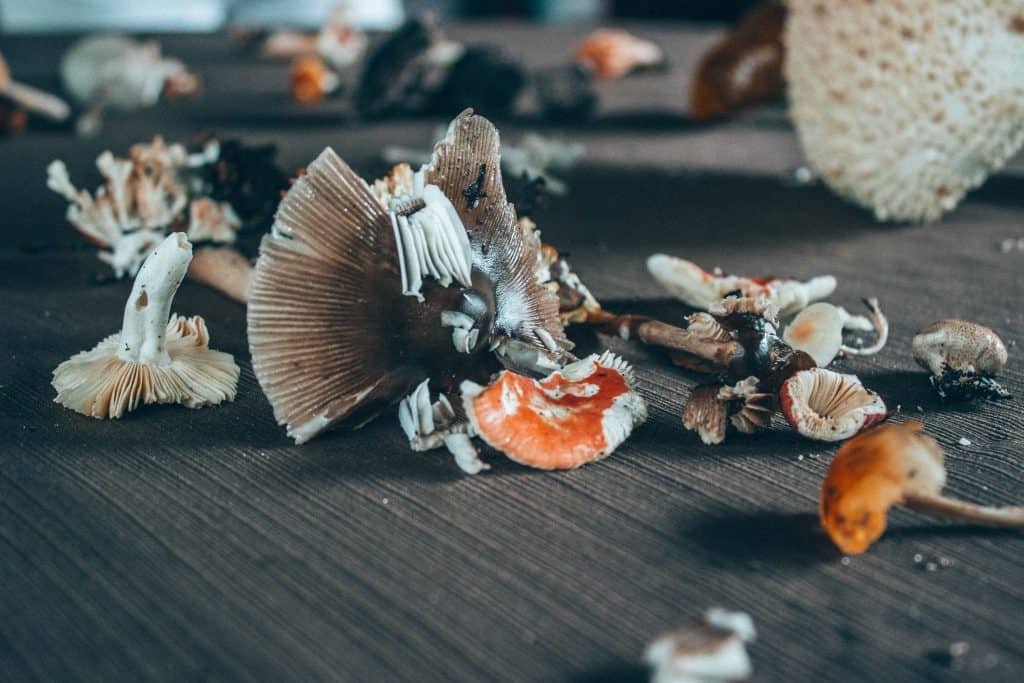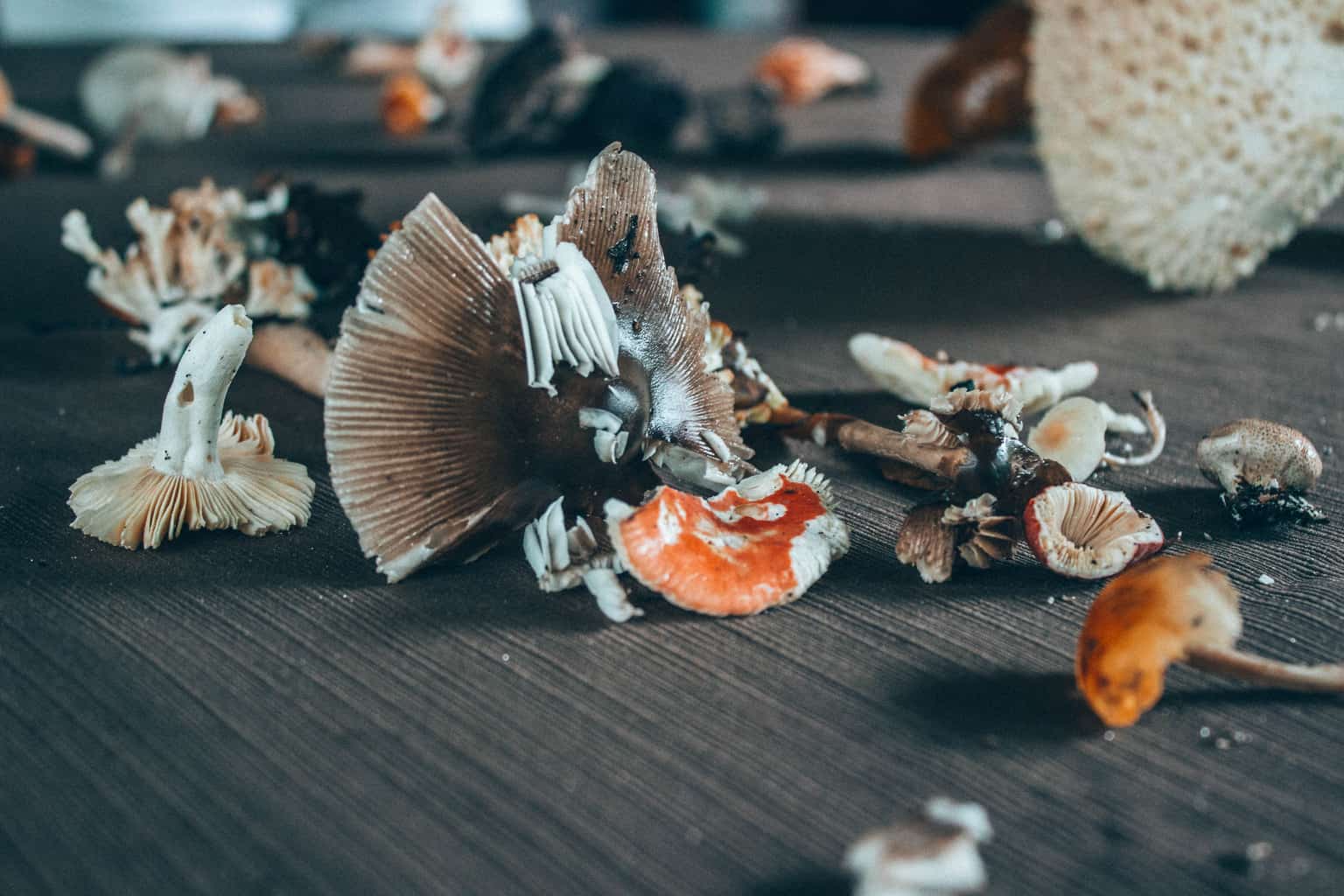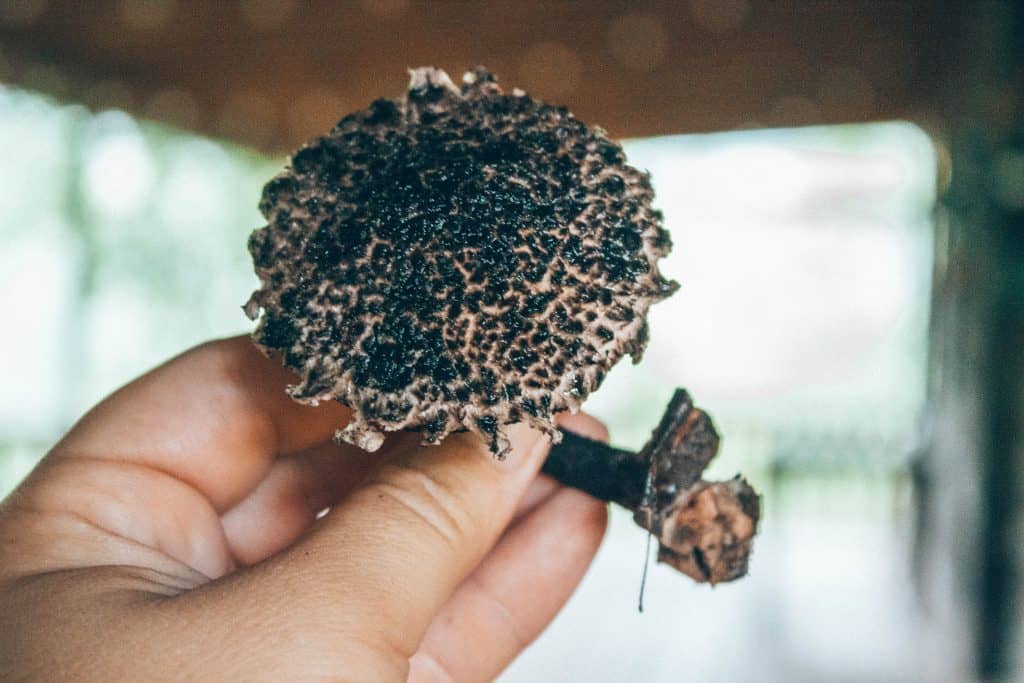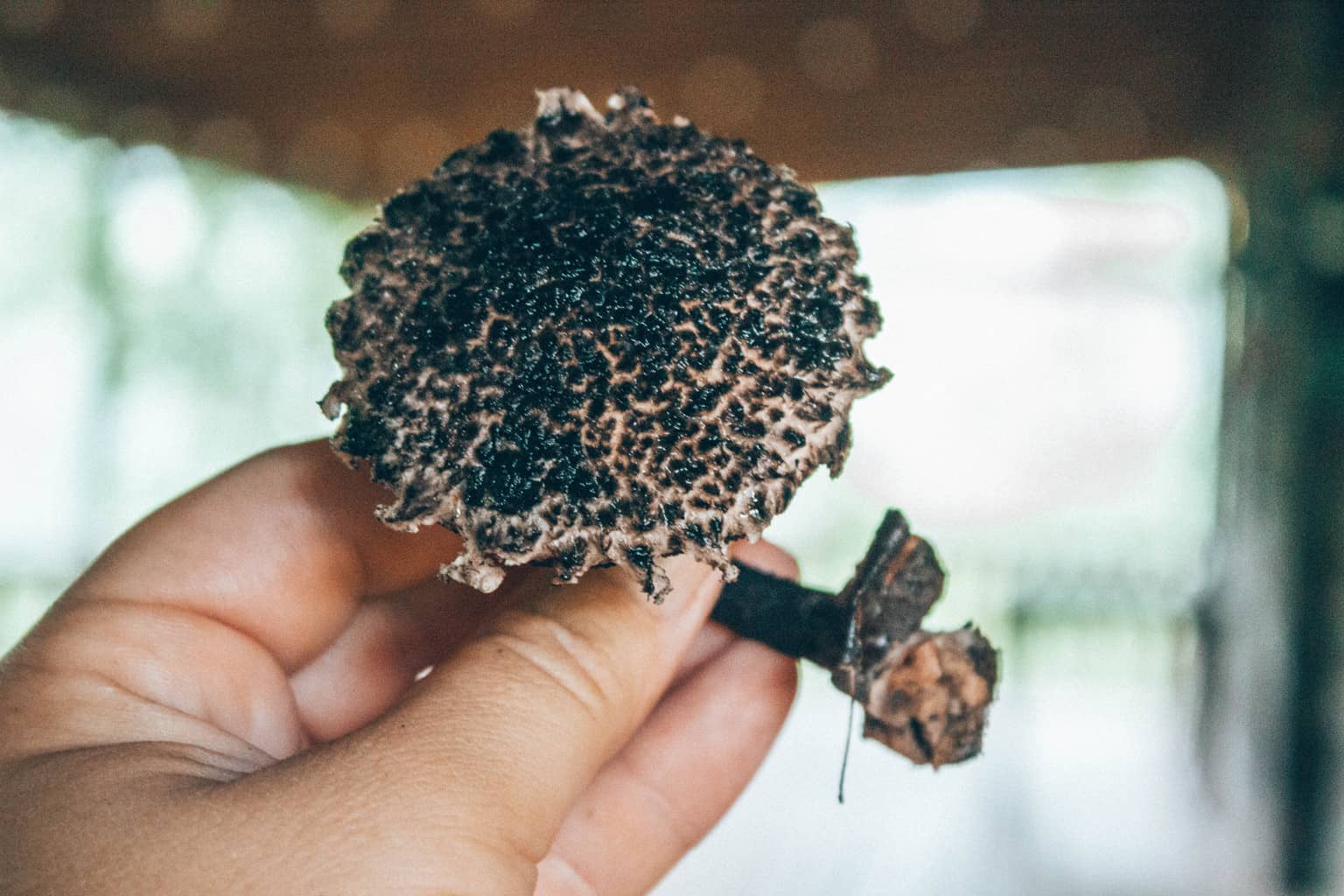 After all the information and knowledge, the guides will make a little tasting for everyone from the findings. Our tasting included sauteing 'old man of the woods' mushrooms with stinging nettle plants and served on a violet leaf bed. It was delicious and I could have eaten the entire lot.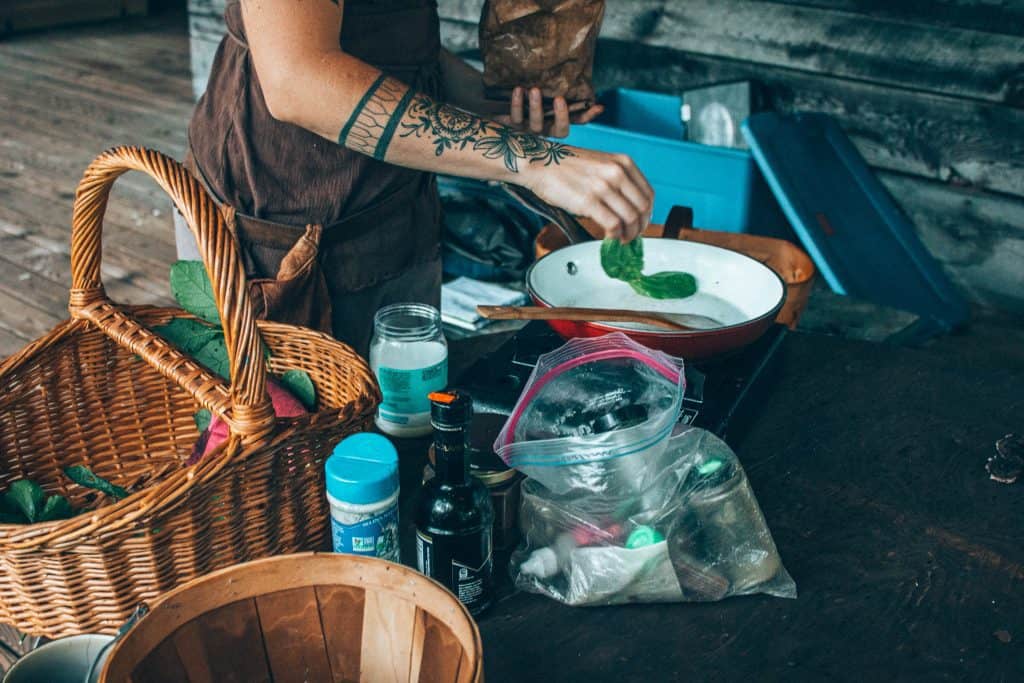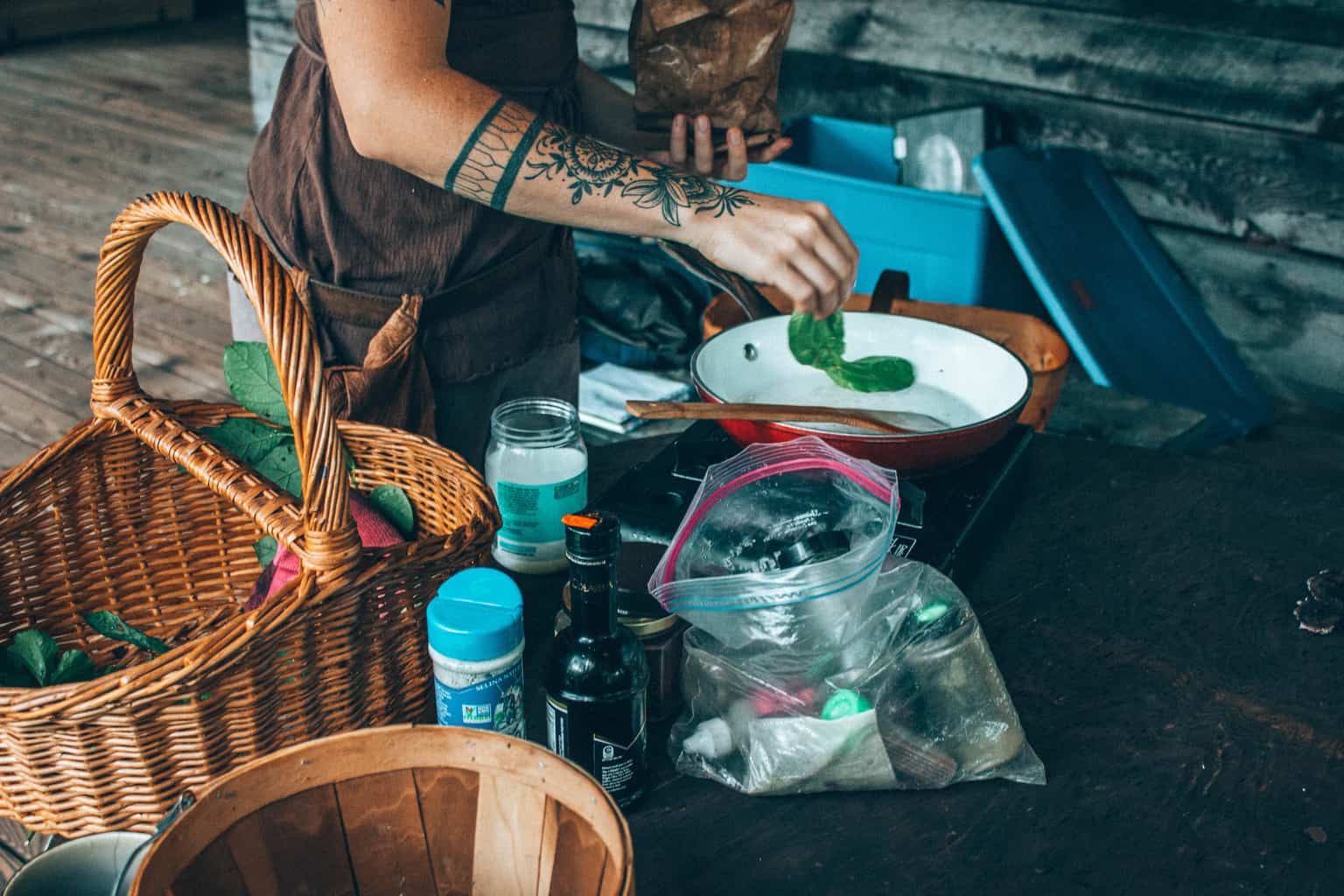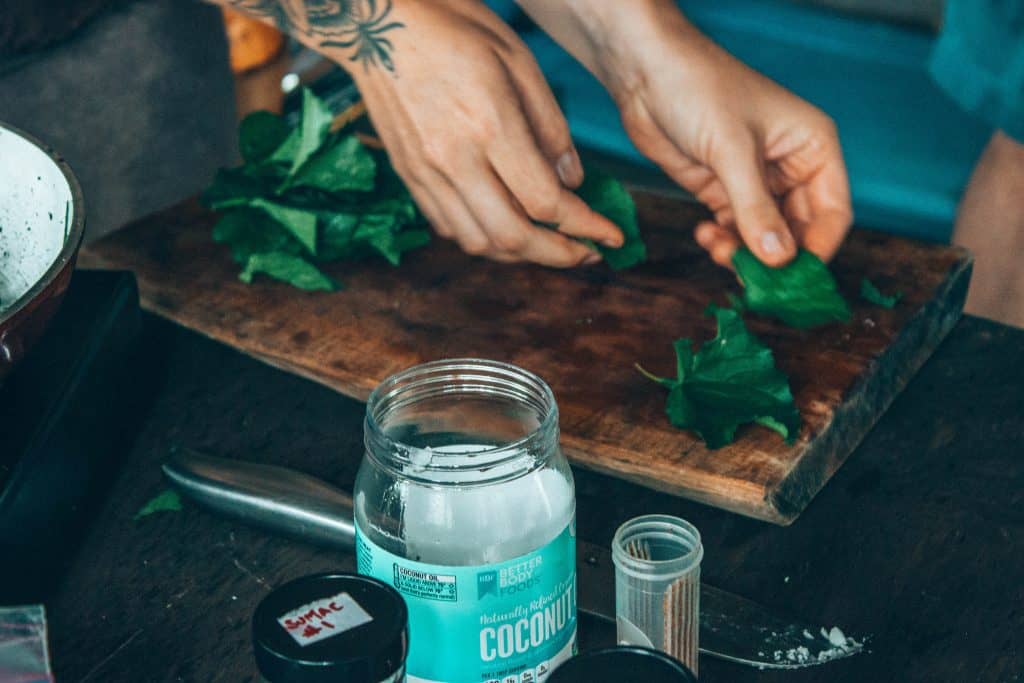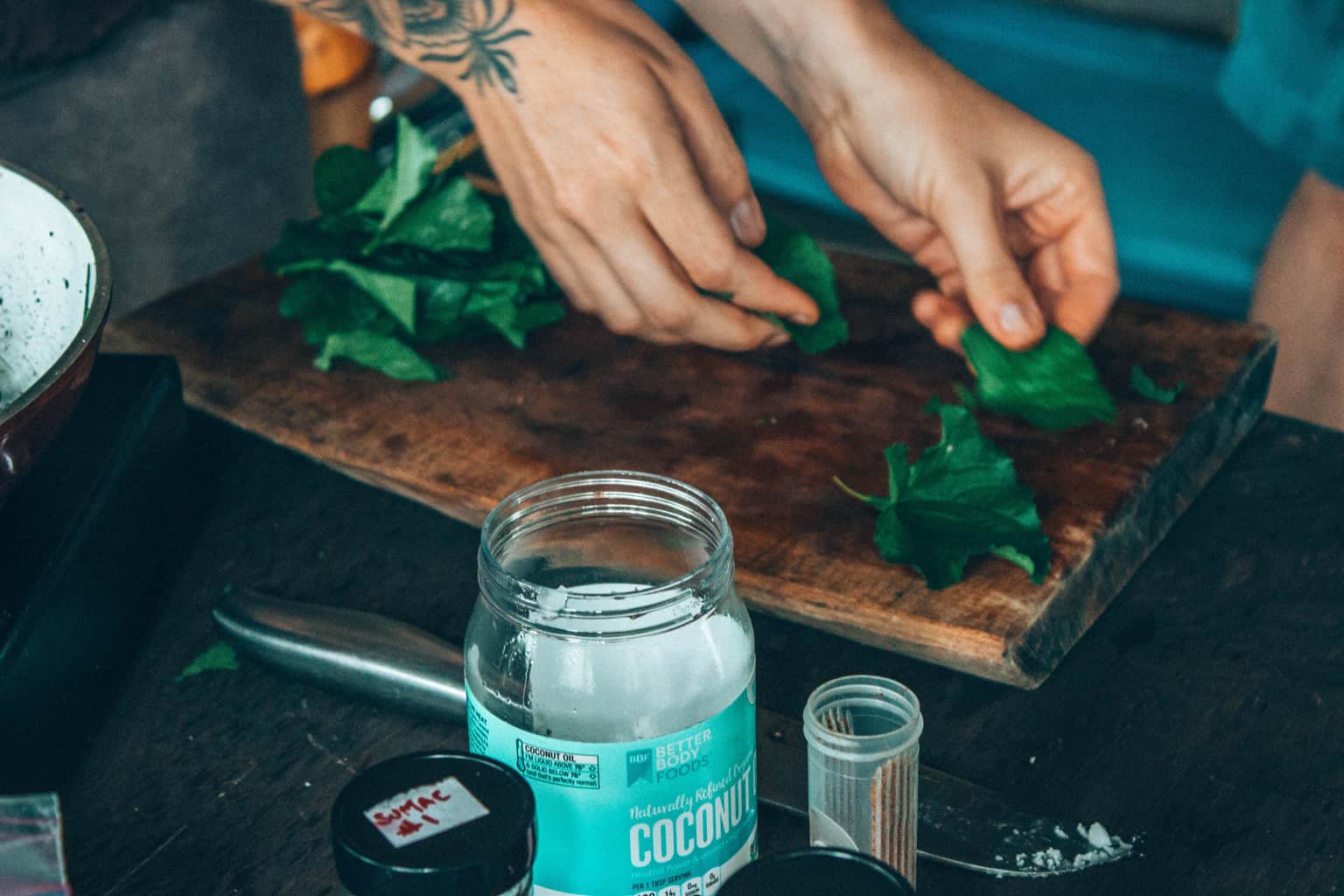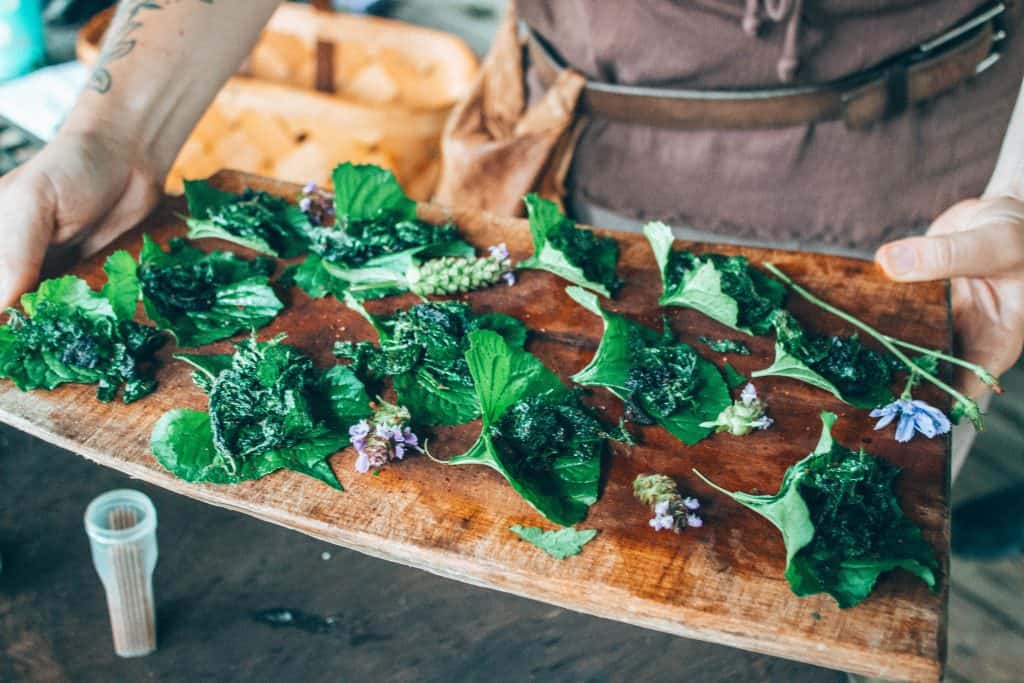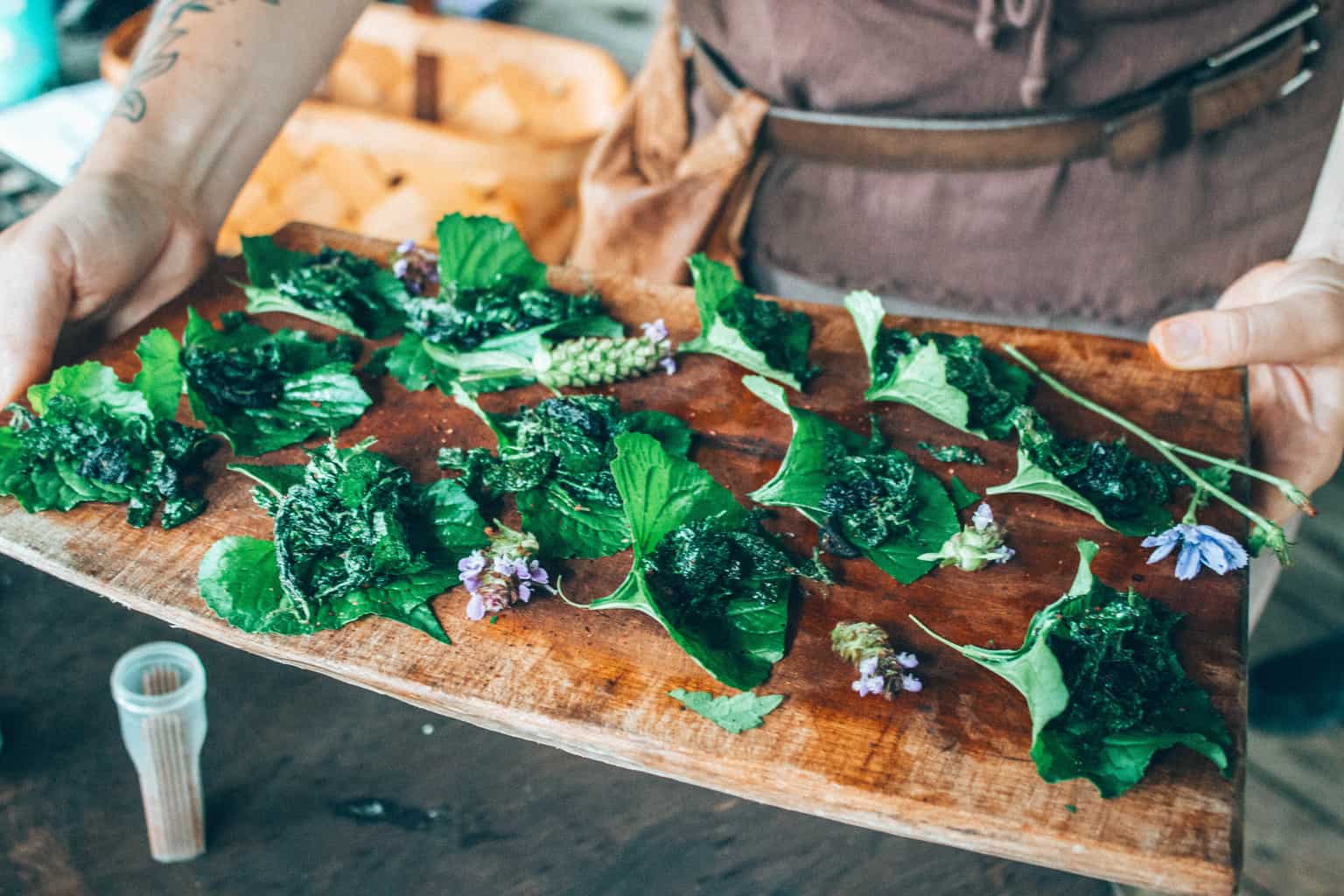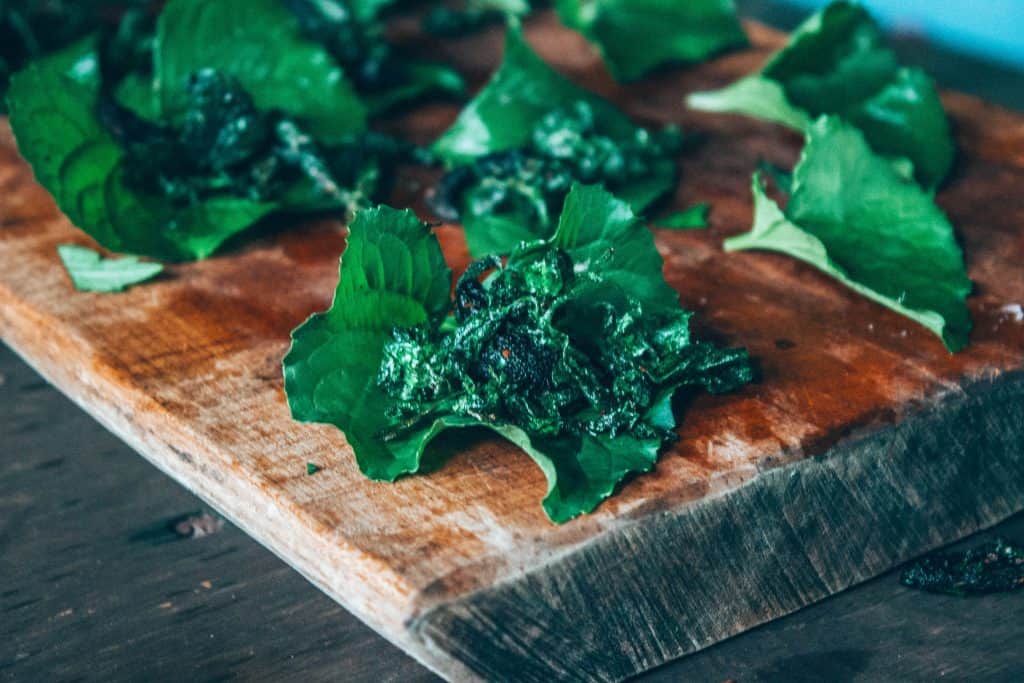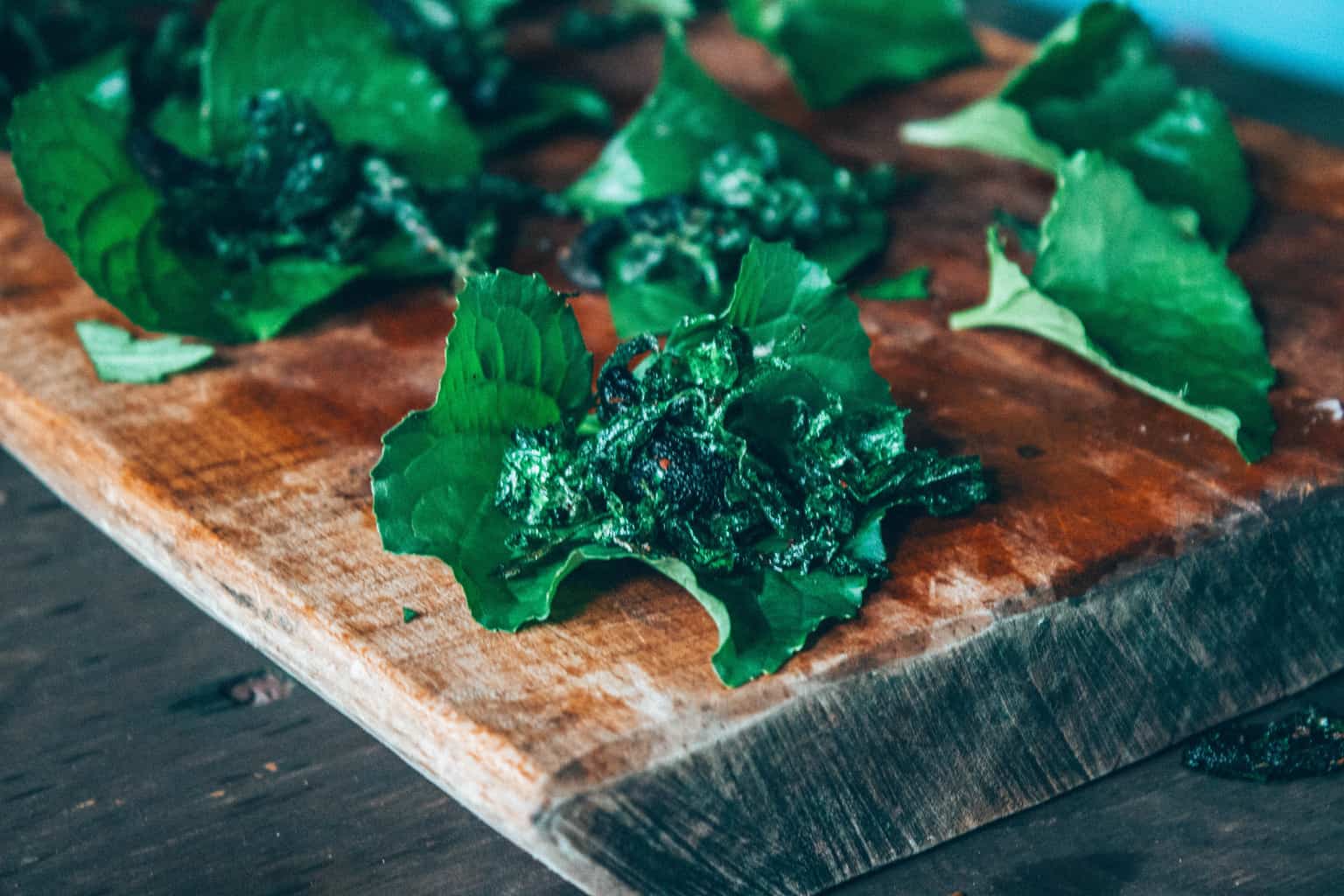 This foraging course was absolutely amazing and one of the best things I did during my time in Asheville. I love finding unique and off the beaten path things to do. I would highly recommend anyone looking for something sustainable, unique, and fun to do to try this tour!
ESSENTIAL INFO
Make a reservation here.
Dates // Tours run Wed, Sat and Sun (March – November) and Saturdays (November-March)
Cost – $75 per person; $30 for children; free for children under 4
Length of tour – 3 hours
Psst: Looking for more cool things to do in Asheville? Check out a few of our other posts!
---
What to Pack for a Foraging Course
Pacsafe Cross Body Purse (I love my Pacsafe products and would highly recommend using them when traveling)
Rain Boots & Rain Jacket (I would definitely always have rain gear on hand when foraging)
Gloves (some plants like stinging nettle shouldn't be touched with bare hands)
Have you ever been to Asheville? Tell me about it in the comments below ↓↓↓
Looking for accommodation in Asheville? Check out reviews here and book here.
Want to know where I stayed? The Hotel Indigo
Want to know where to eat in Asheville? Here's a vegan guide!
What else have I written? You can find more North Carolina posts here.
Like this post? Have Questions?Hit me up on Facebook | Twitter | Instagram | Pinterest | Email
↓↓↓ PIN FOR LATER ↓↓↓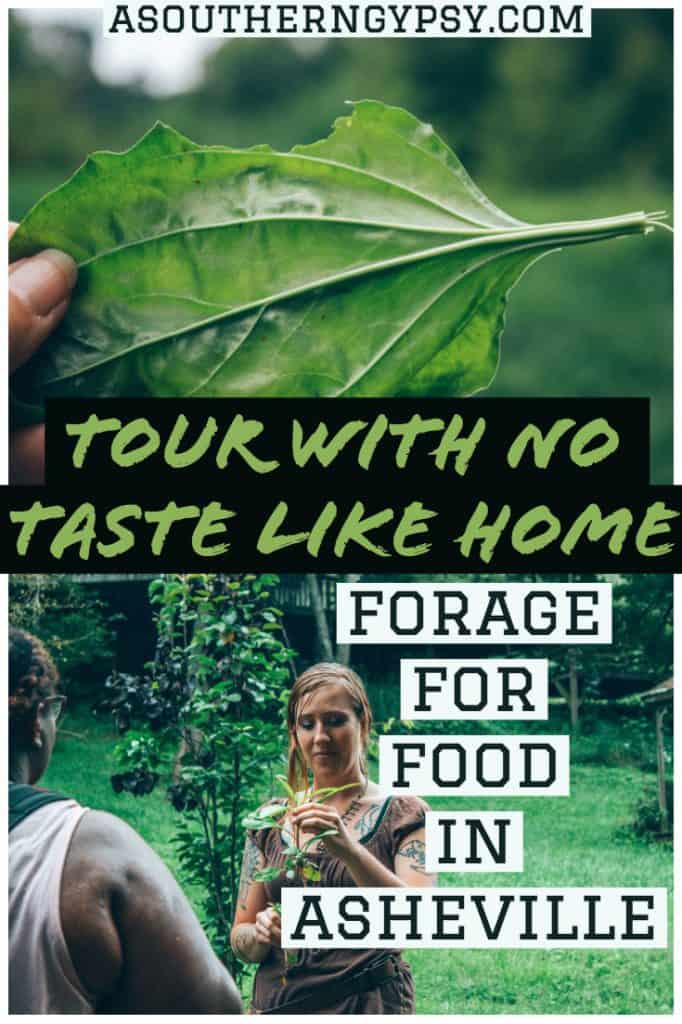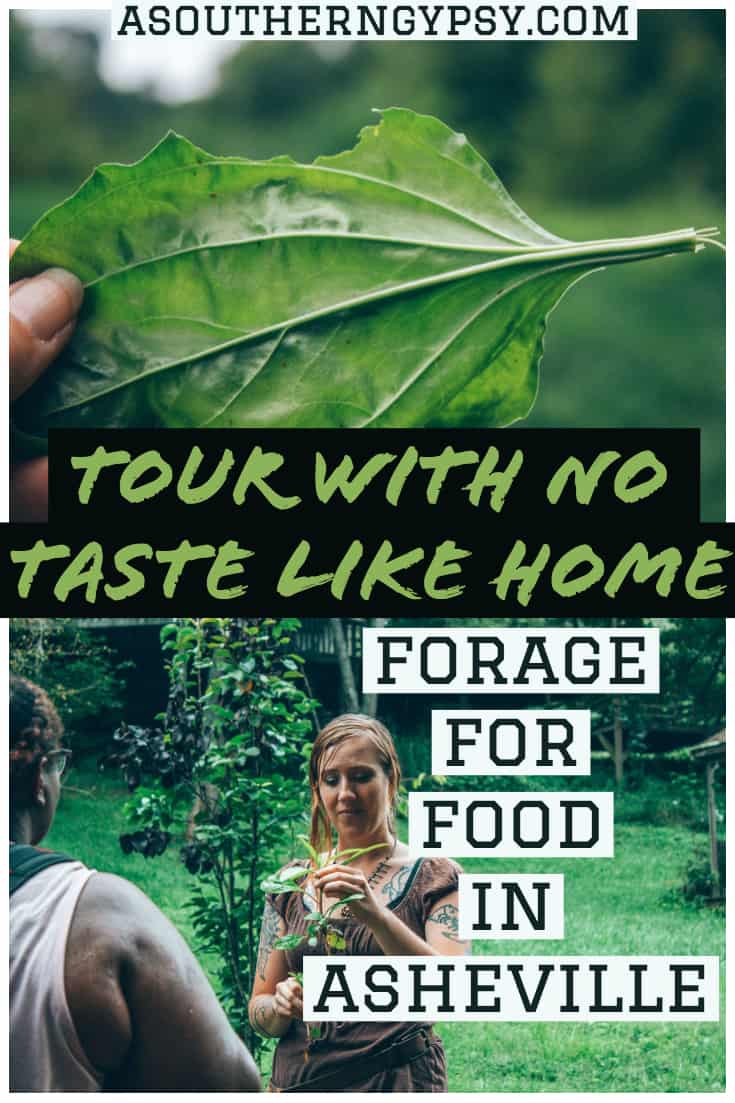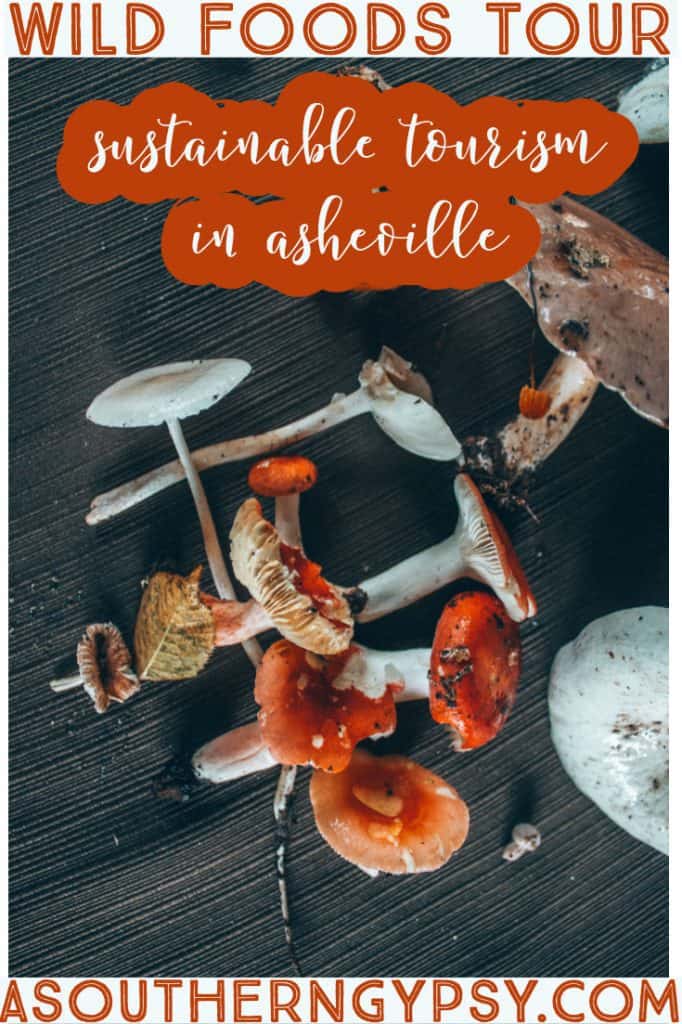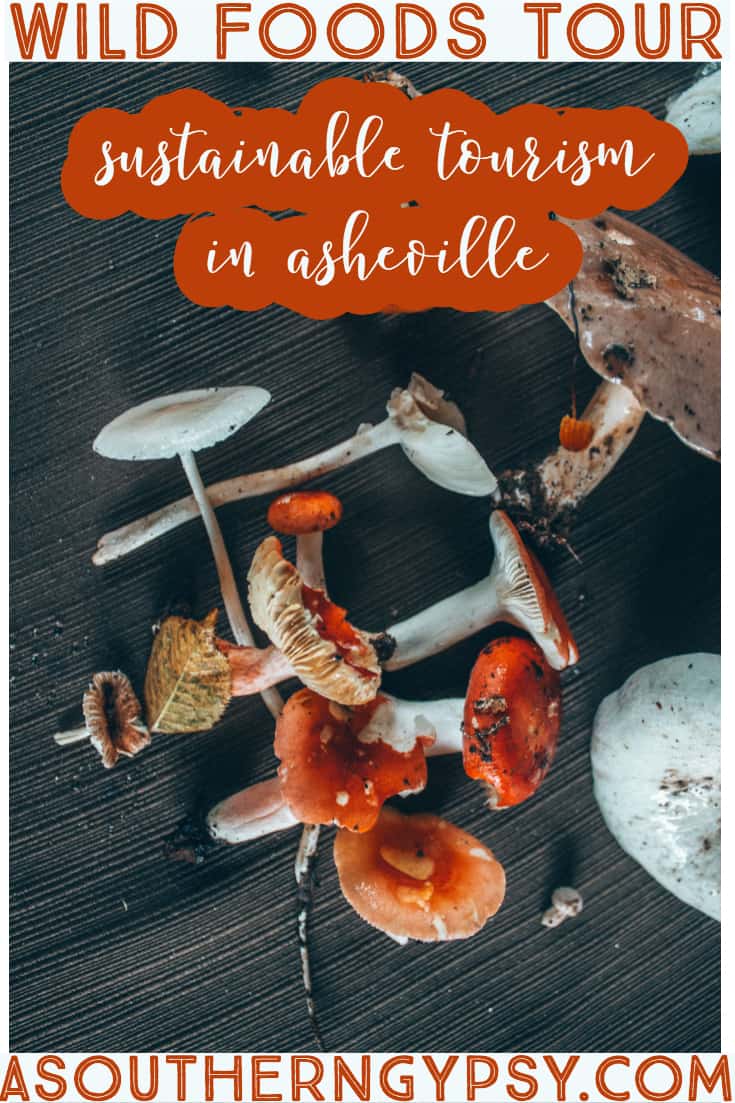 Latest posts by Ashley Hubbard
(see all)