This post may contain affiliate links, meaning if you book or buy something through one of these links, I may earn a small commission (at no extra cost to you!). Please see my disclosure.
Wondering where to stay in Asheville, North Carolina? There are several hotels in downtown Asheville but I really love Hotel Indigo. I first stayed in a Hotel Indigo in Sarasota which I equally loved. I'm not always the biggest fan of chain hotels but Hotel Indigo attempts to bring a little of the local atmosphere to their locations.
My friend and I headed to Asheville for essentially a girls' weekend and to eat vegan food. We succeeded without a doubt. Three nights was nearly enough time in Asheville but we loved every second of it and staying at Hotel Indigo Asheville was a big reason behind that!
---
The Hotel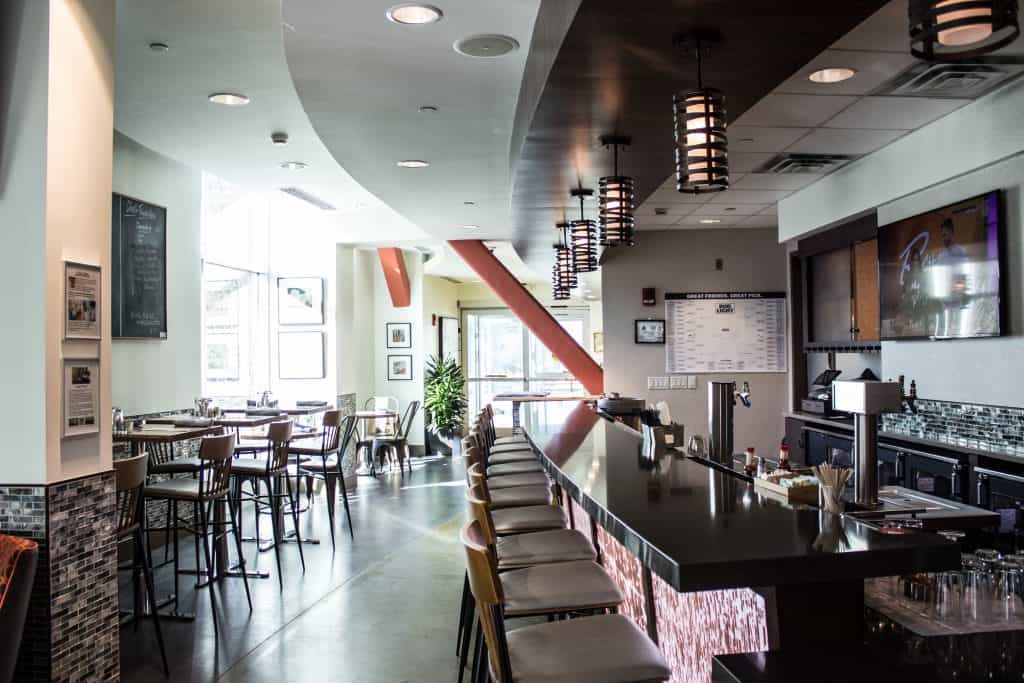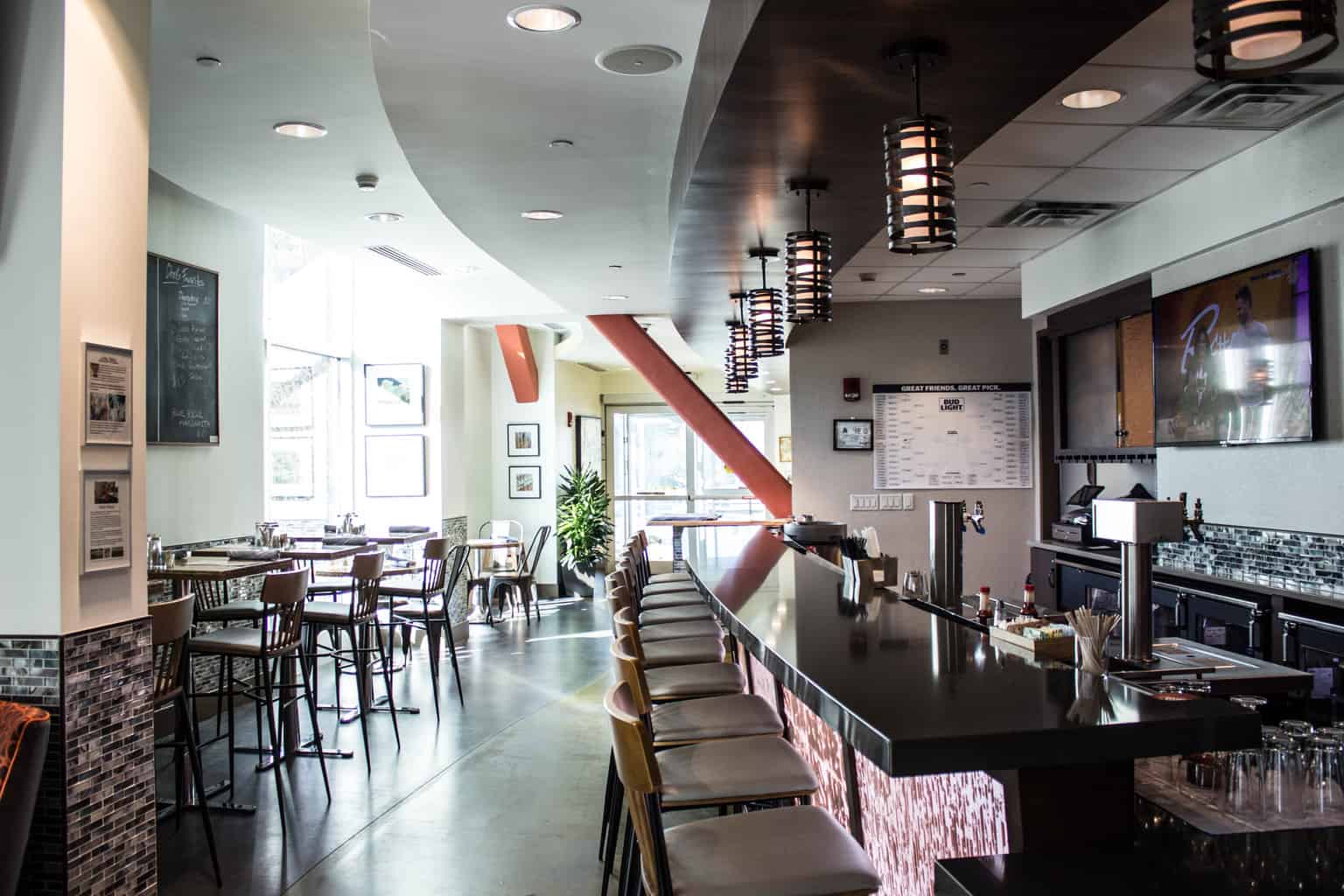 Welcome to the beautiful Hotel Indigo in Asheville!
We arrived really late at night – I think almost midnight – so I didn't really look around. I took my photos of the room and passed out really quick. The next morning, I was really able to walk around and explore the hotel and actually appreciate it.
When you arrive, you'll pull up to the front door where the valet will take your car and help you unload your luggage (valet is required at the hotel). Inside, you'll be greeted by the very friendly staff who will get you checked in super fast so you can get to your room. On the main floor, you'll also find the bar, cafe and dining area.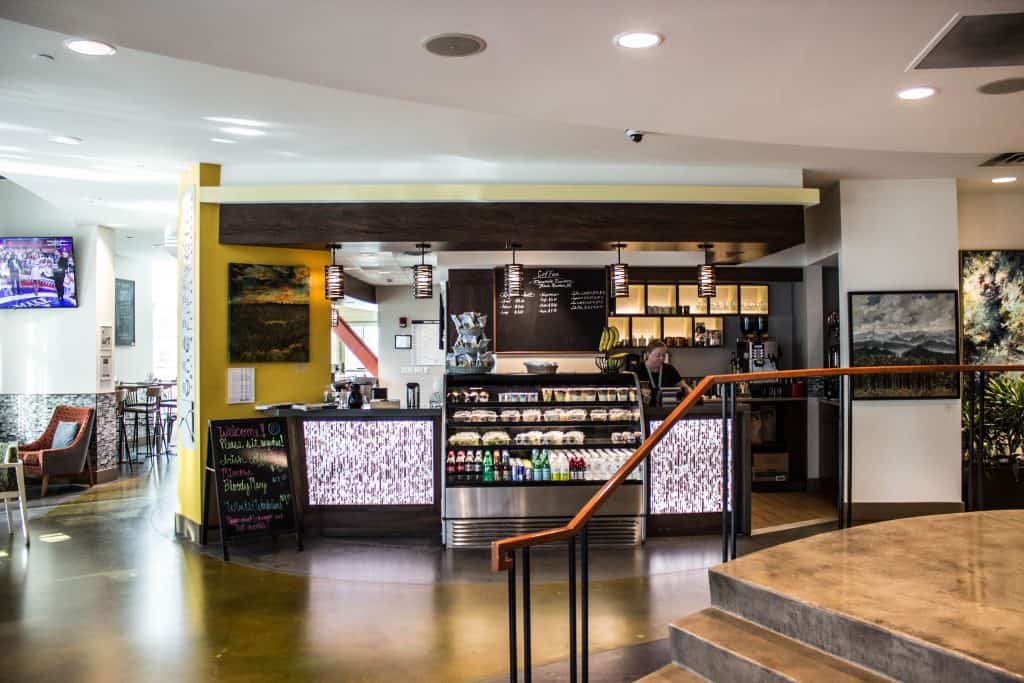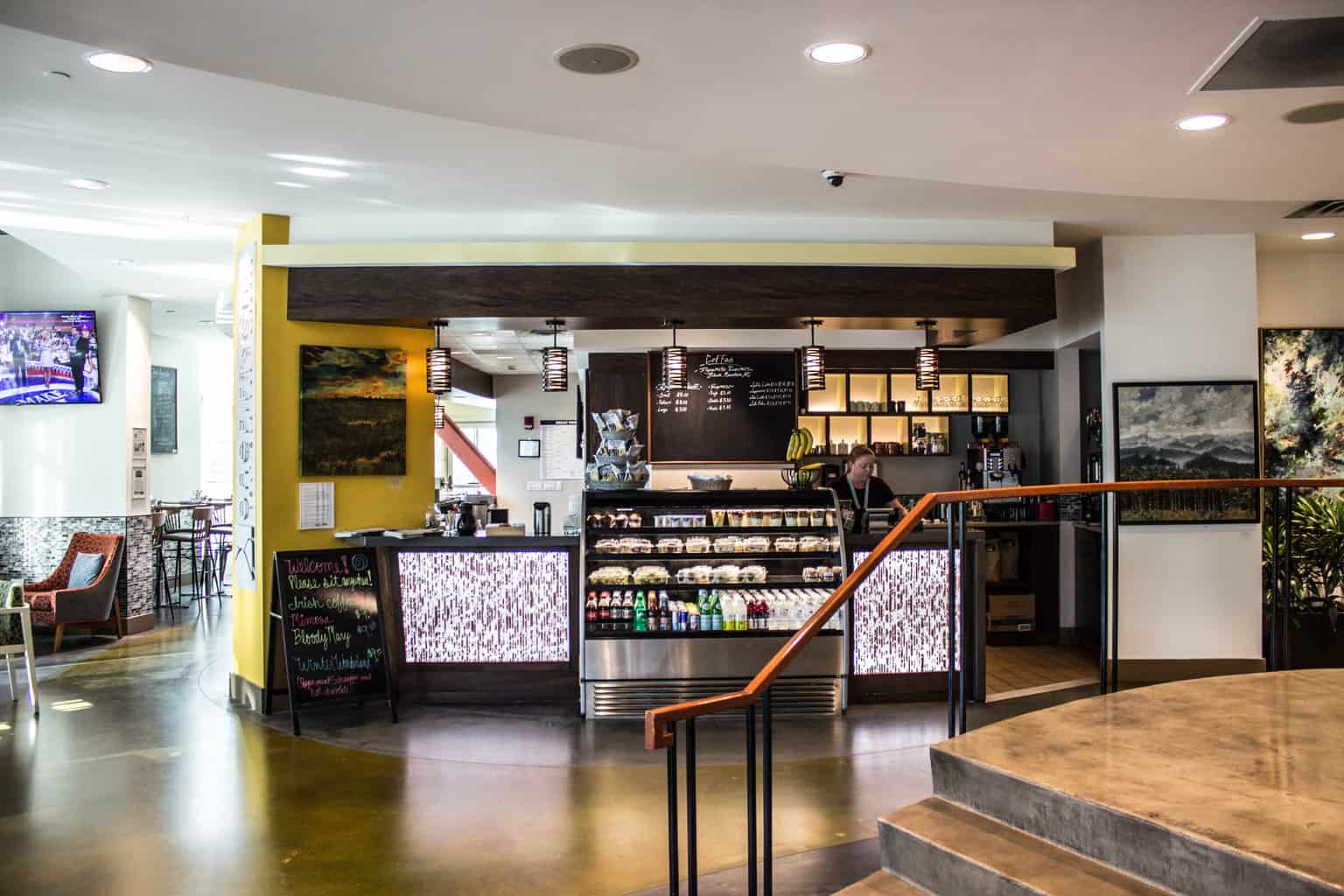 ---
The Room
The room was absolutely wonderful! The room was spacious, the bed was very comfortable, and the bathroom open and modern with a huge walk-in shower. You'll also find a mini-fridge, toiletries, a coffee machine and more.
My favorite part was the view though – equal parts of downtown Asheville and of the mountains! The perfect mixture of what Asheville is – a charming mountain town.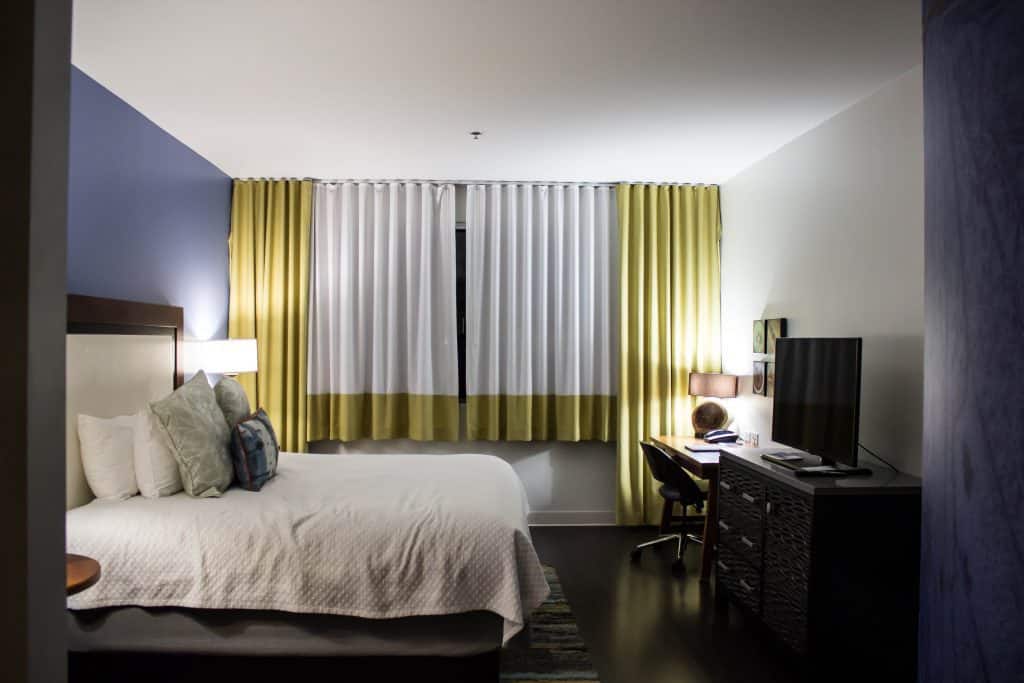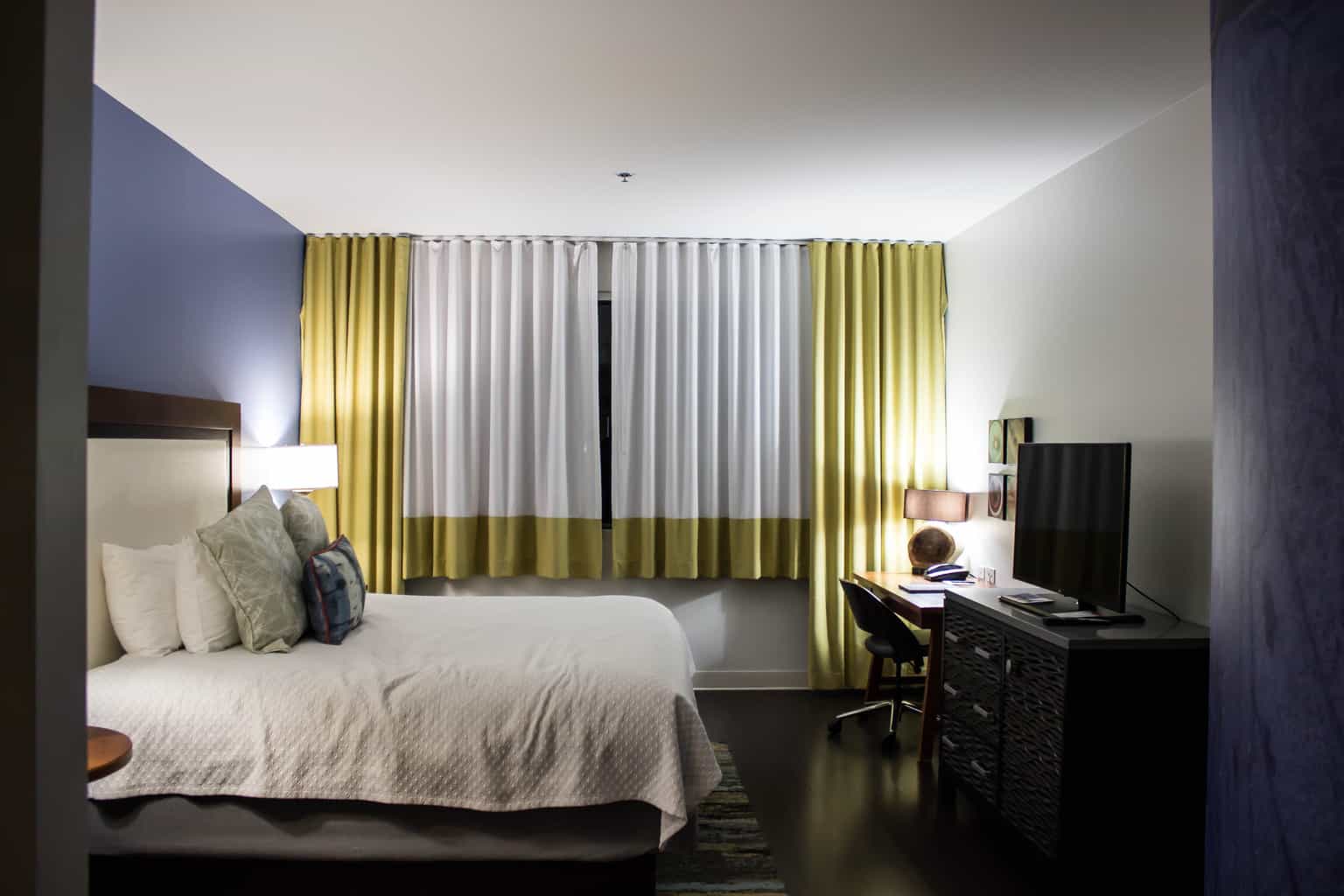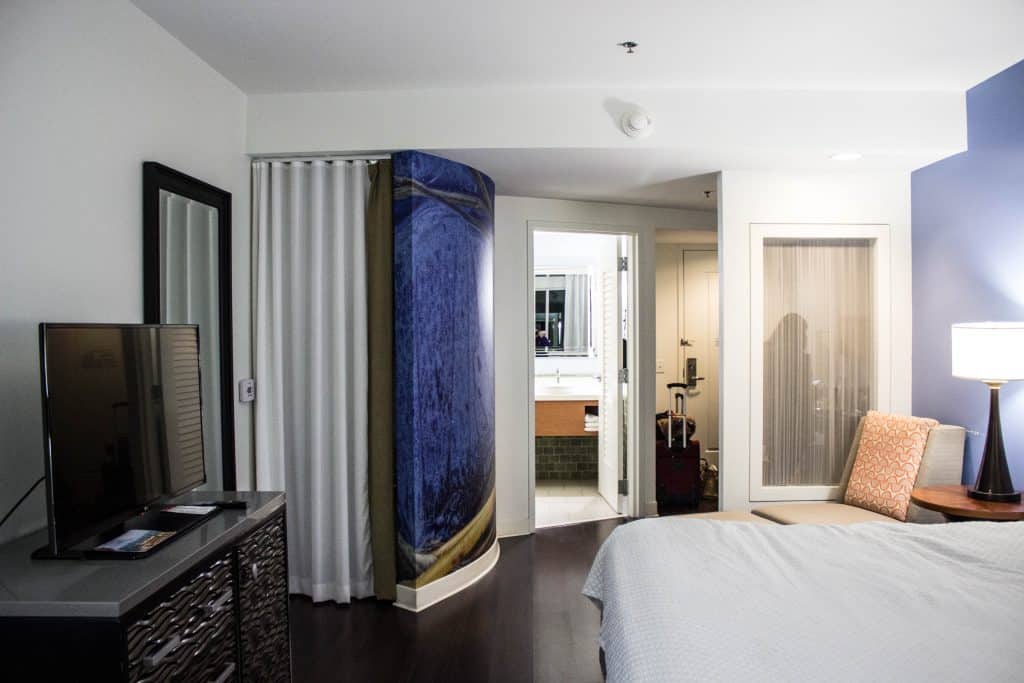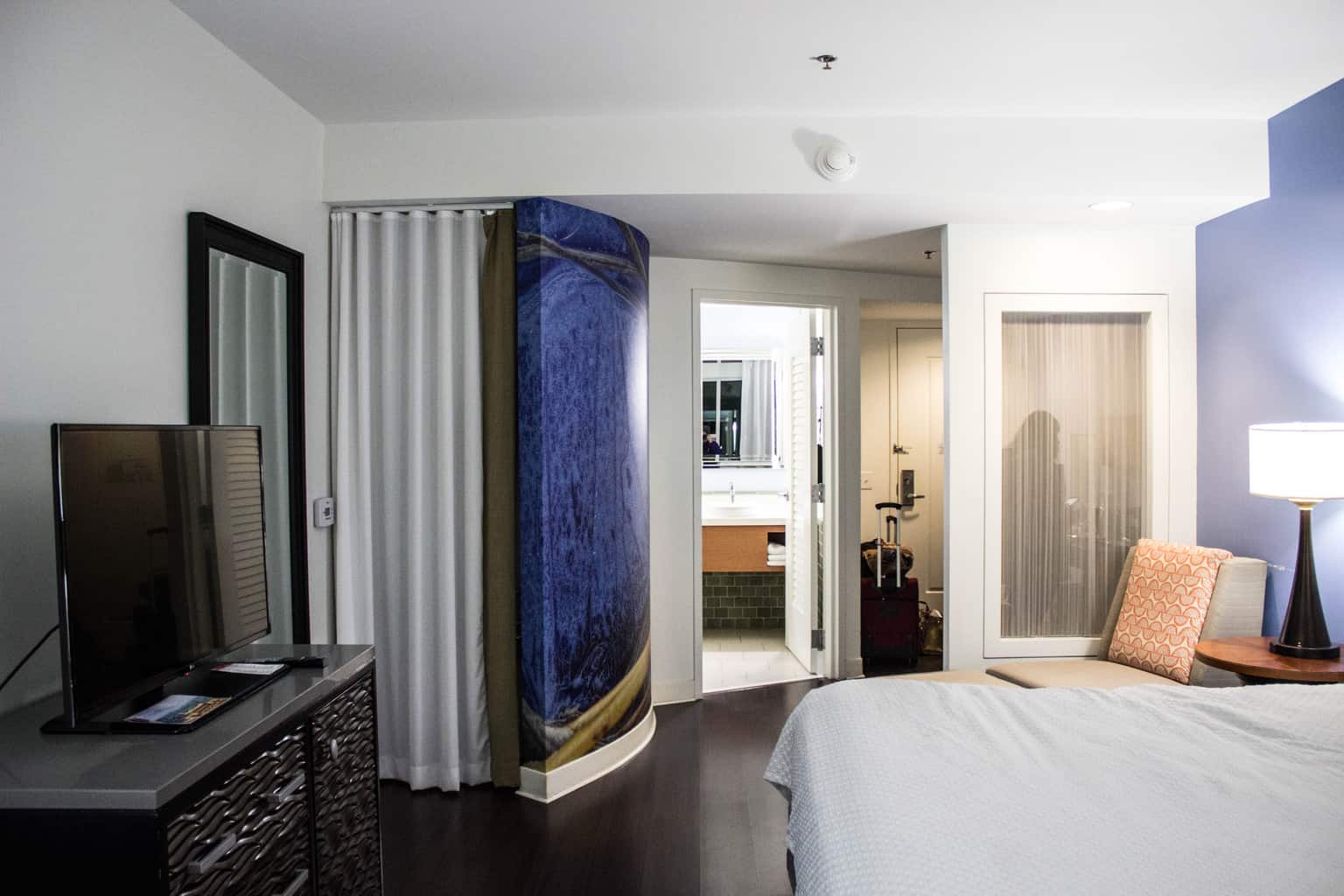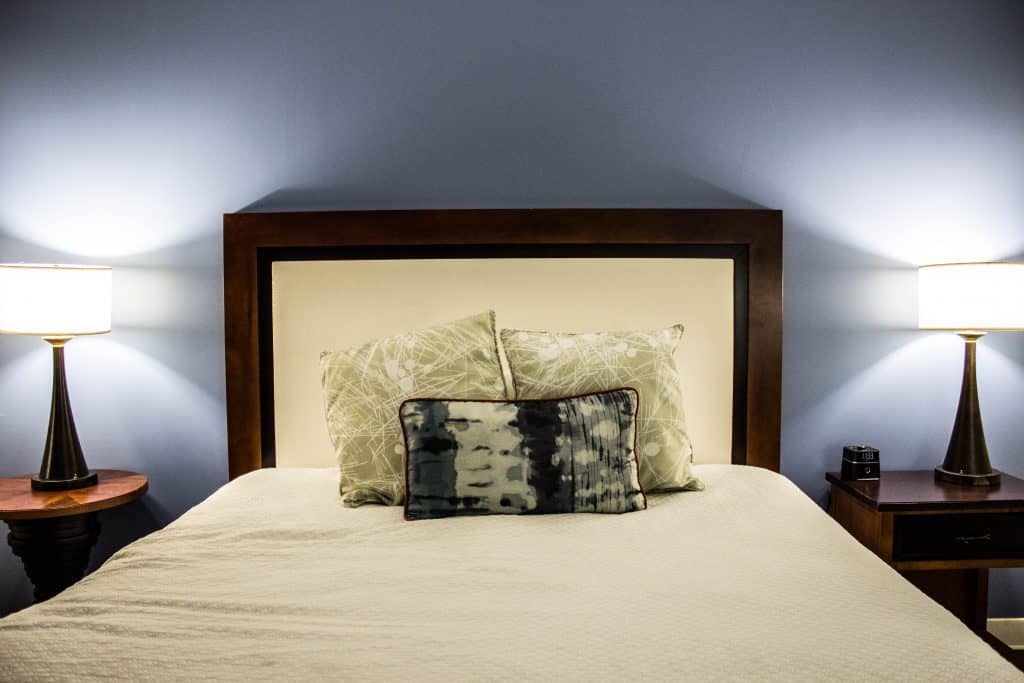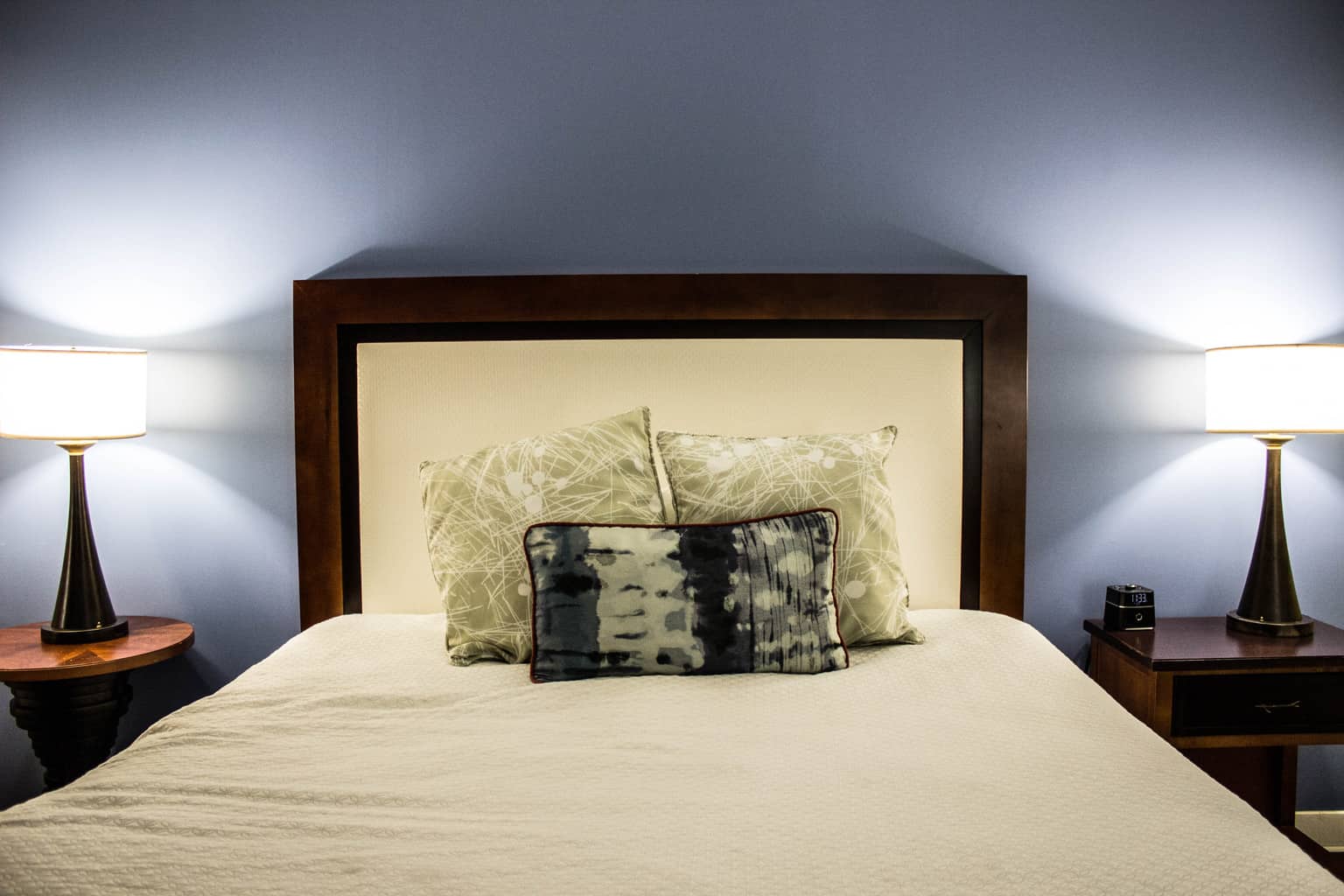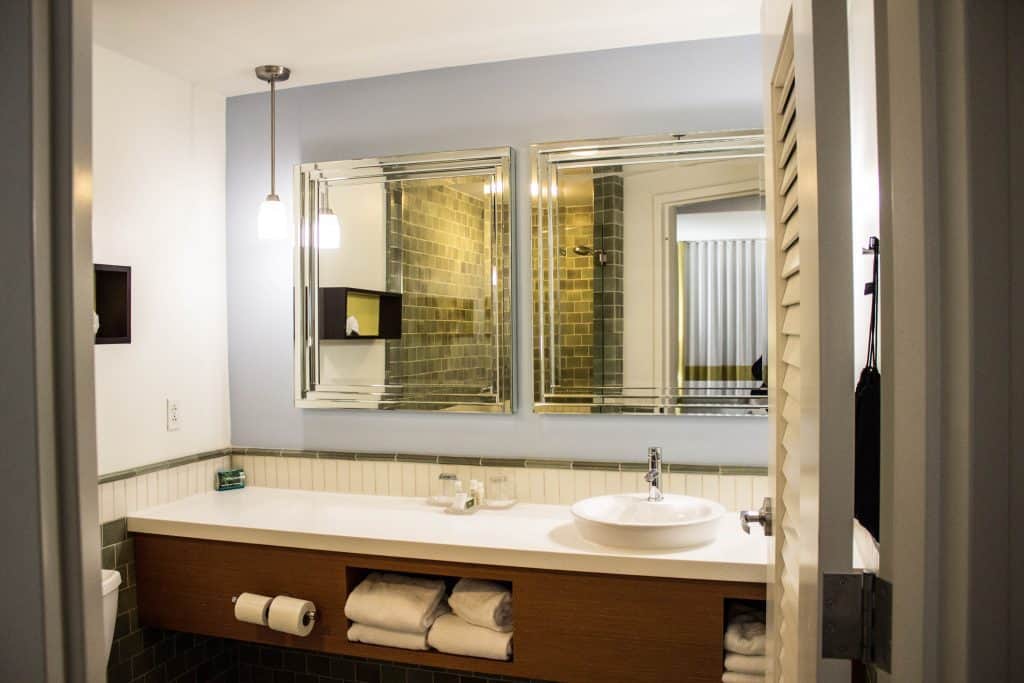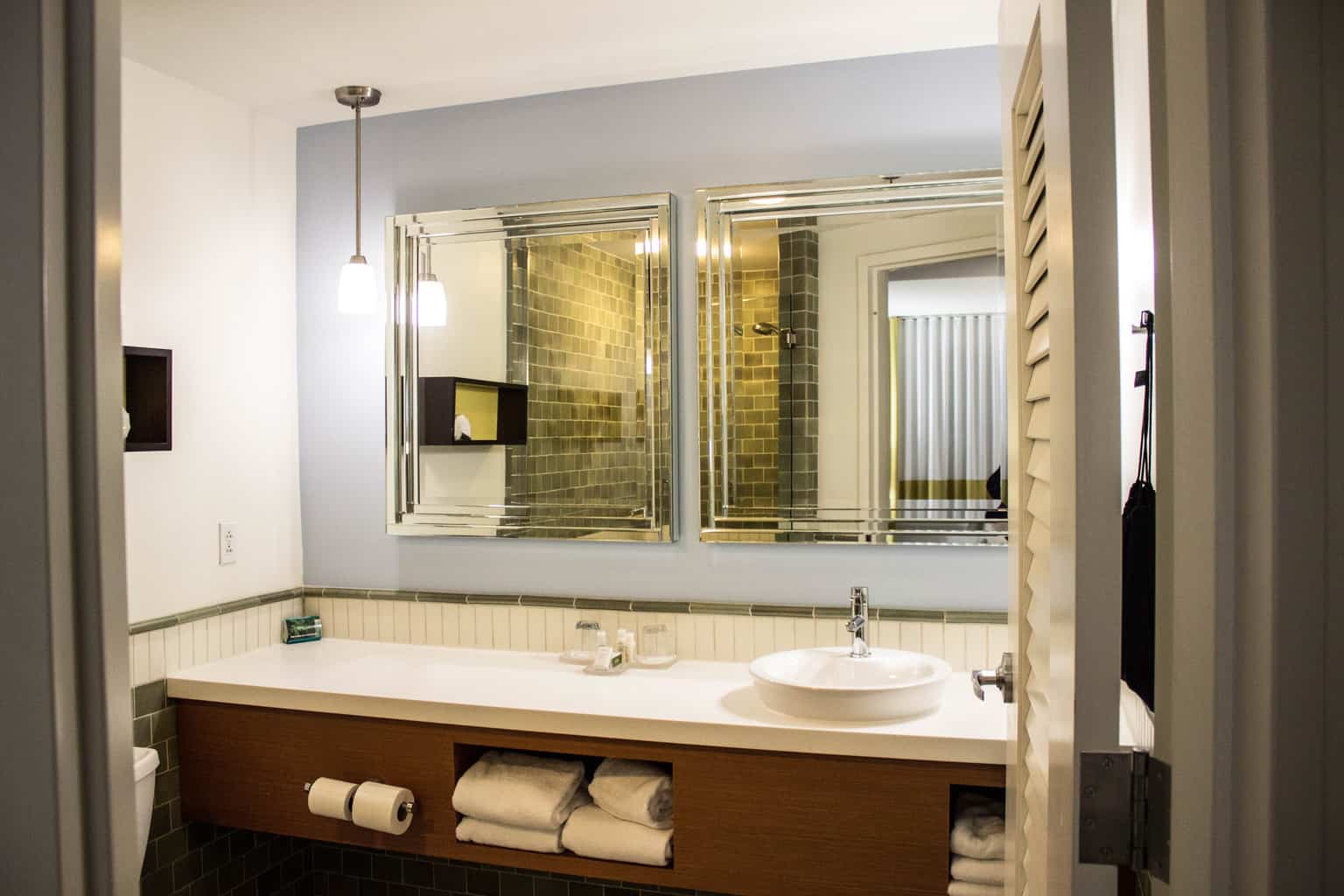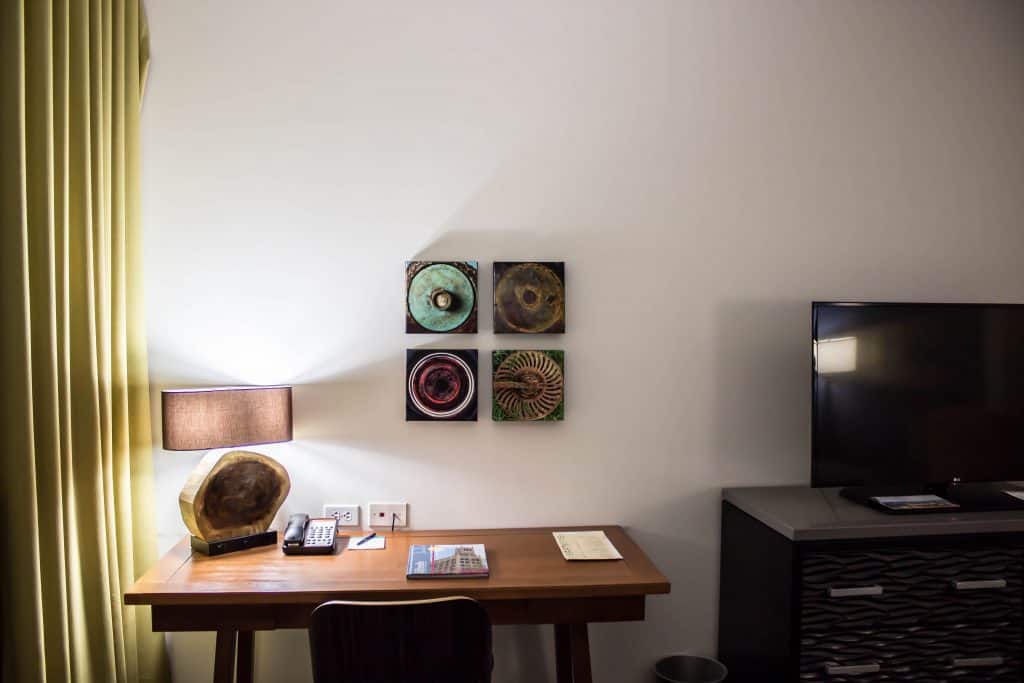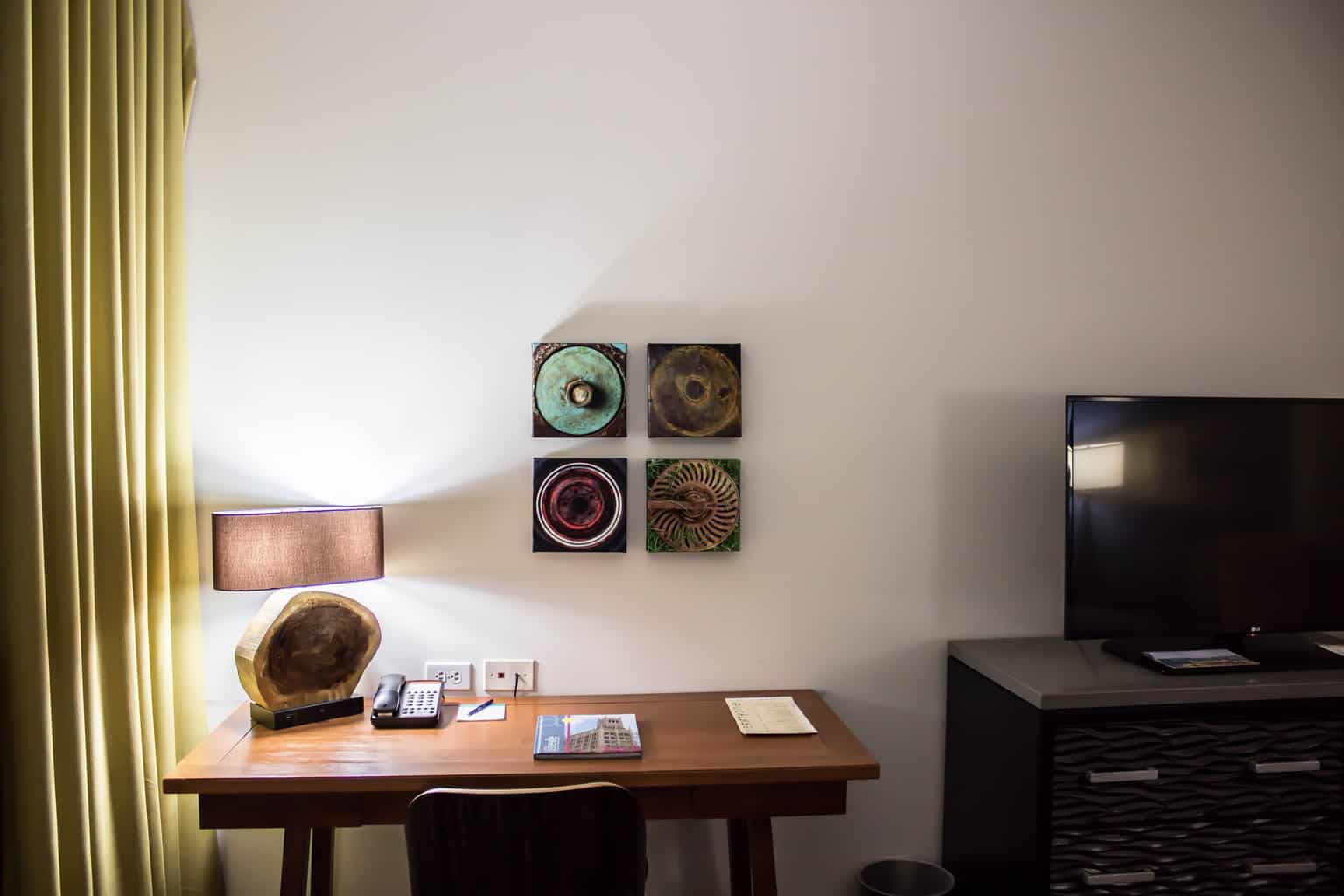 ---
Amenities
OneFIFTYone Boutique Bar & Kitchen
Small selection of ready-t0-go food items available 24 hours
Room Service
Fitness Center
Business Stations
Meeting Room
Concierge Service
Convenient valet parking with 24-hour service and unlimited in/out privileges. ($18 per vehicle, per day)
Dog Friendly
---
Sustainability
Hotel Indigo had a few eco-practices in place that I really loved.
Skip Housecleaning // they made several points to skip house cleaning to conserve and be more eco-friendly.
Hydration Station // use those refillable water bottles at the hydration station conveniently located around the hotel.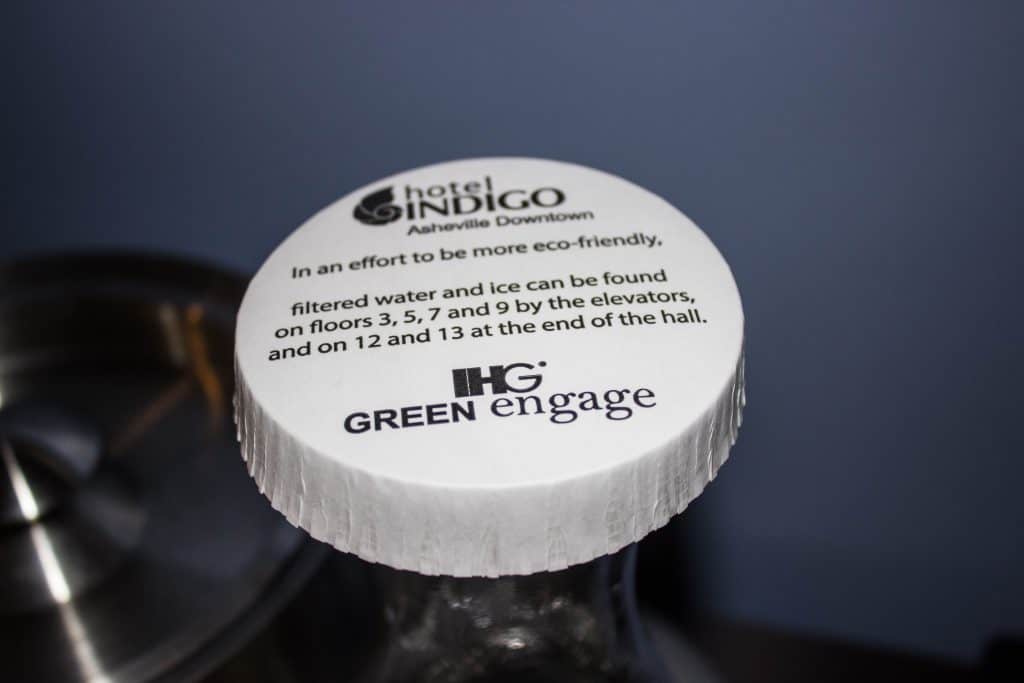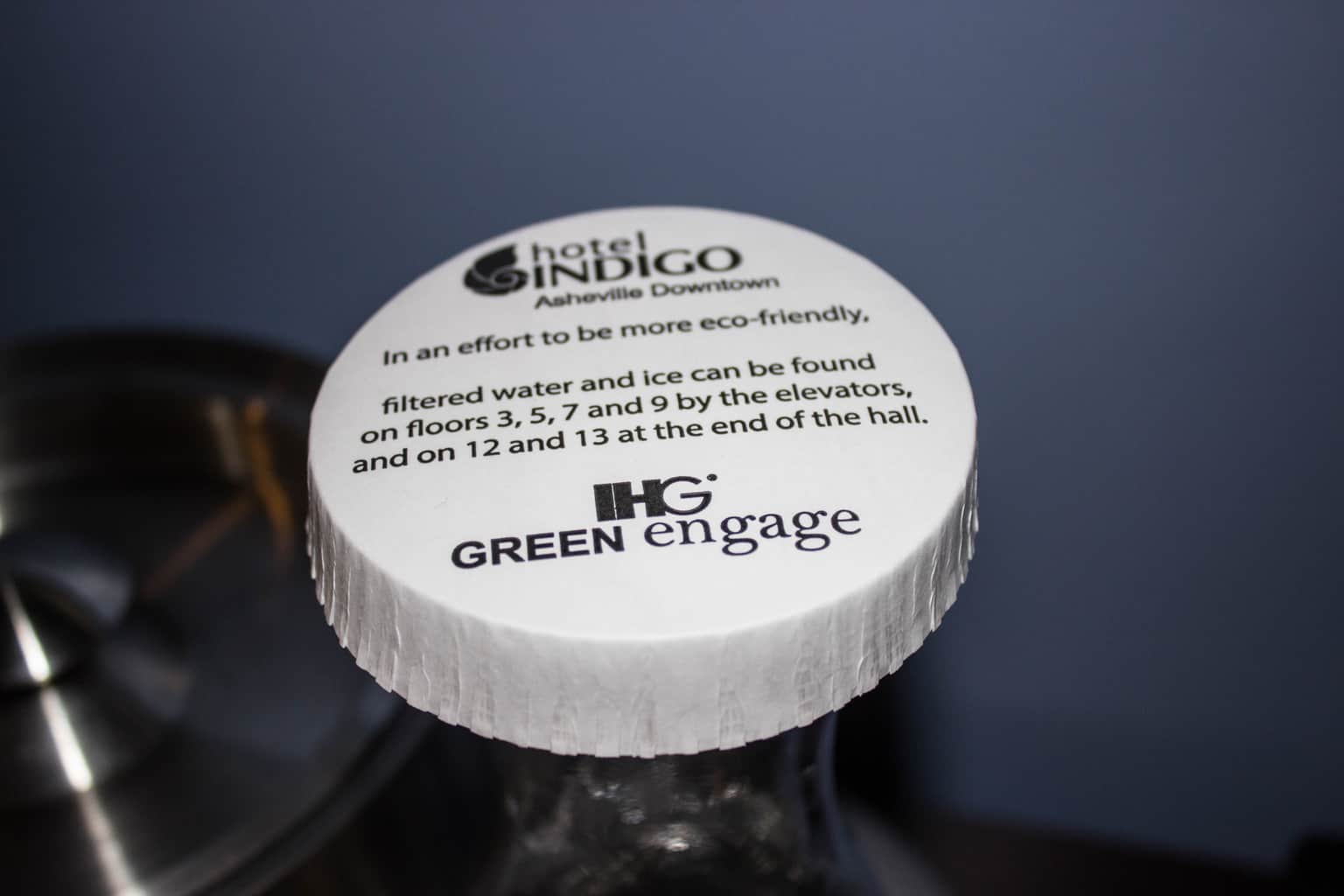 ---
Location
Hotel Indigo is conveniently located right off the interstate and within walking distance to all of downtown. We walked everywhere we went except to go hiking and to one of the restaurants!
---
Price
Hotel Indigo is definitely reasonably priced. Rooms run $145-$165 and you can get some great deals through Booking.com as well.
---
What to Pack for Asheville
Stretch Pants (you'll need for all that delicious food you'll be eating!)
Vegan Hiking Boots (there is no shortage of hiking)
Pacsafe Cross Body Purse (I love my Pacsafe products and would highly recommend using them when traveling)
Comfortable Shoes (my feet tend to hurt pretty easily and these are the best shoes I've had in a while for walking a lot)
Want to stay at Hotel Indigo? Find a great deal here or read reviews here.
Need recommendations on what to eat in Asheville? Vegan Guide coming soon!
What else have I written about North Carolina? Check out these posts.
Like this post? Have questions? Hit me up on Facebook | Twitter | Instagram | Pinterest
---
WHAT WOULD YOU MOST LOOK FORWARD TO AT HOTEL INDIGO ASHEVILLE? WHAT IS YOUR #1 PRIORITY WHEN BOOKING A HOTEL? TELL ME IN THE COMMENTS ↓↓↓
---
↓↓↓ PIN IT FOR LATER ↓↓↓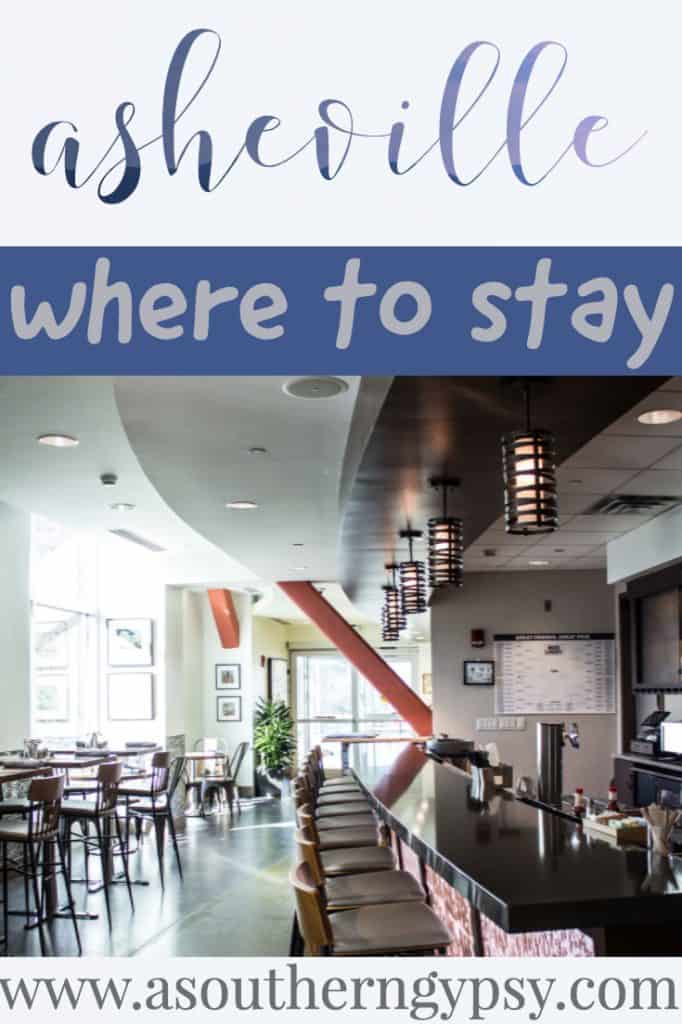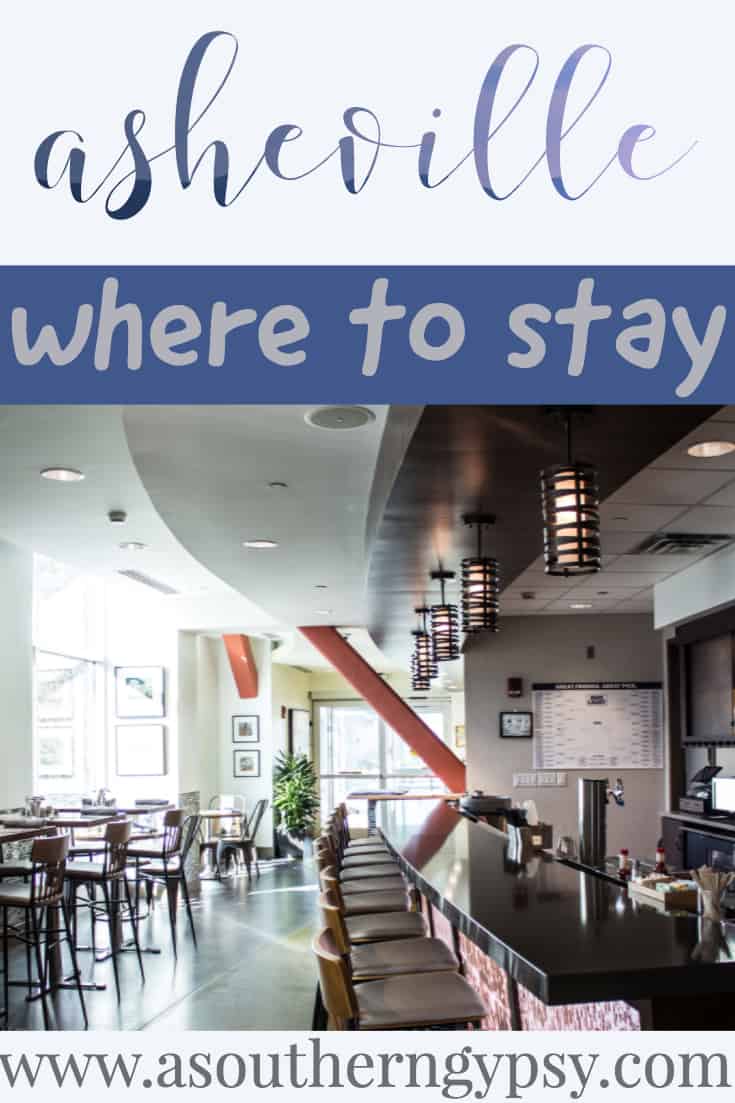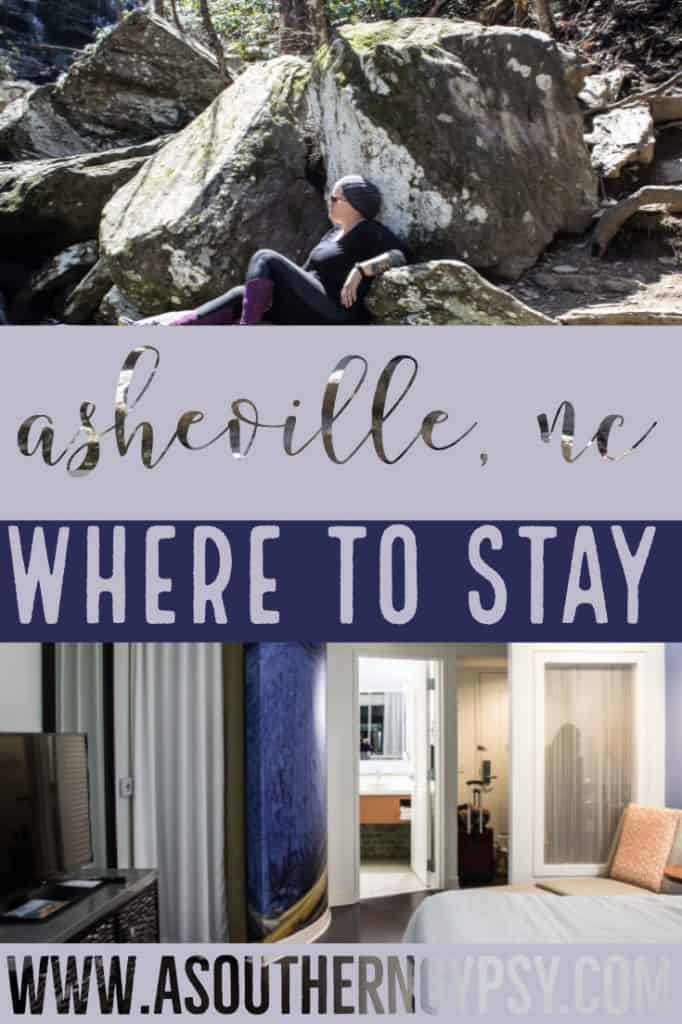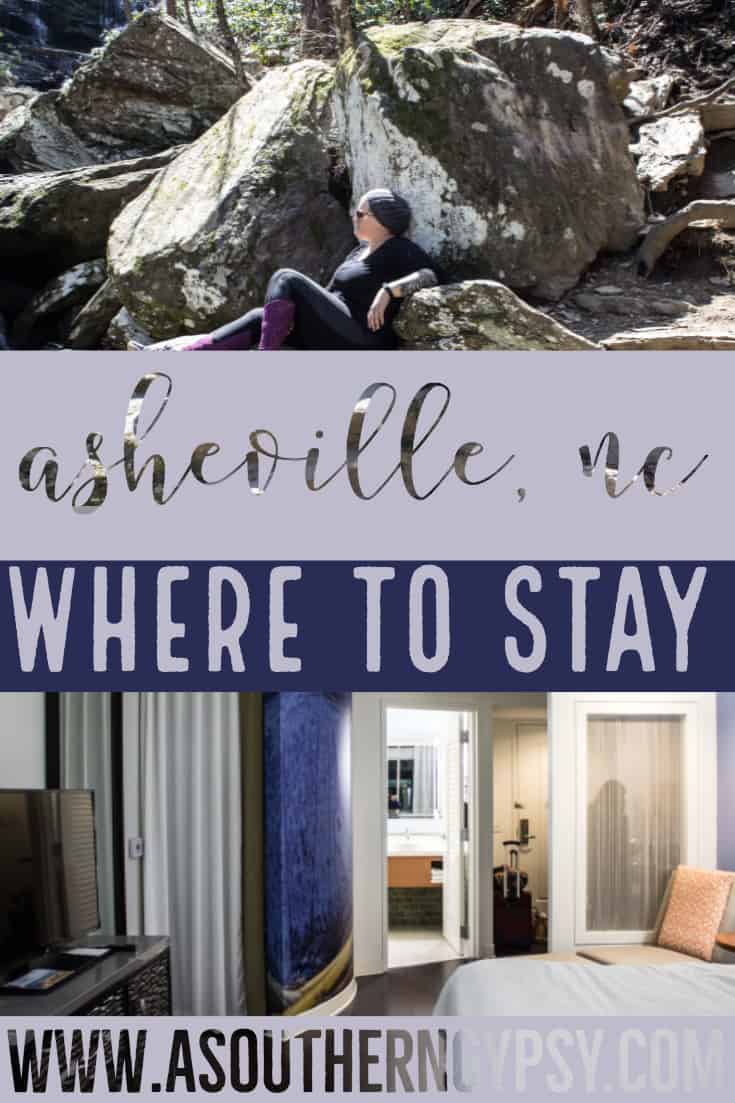 A huge thank you to Hotel Indigo Asheville for sponsoring this post and for providing a wonderful, albeit, short stay in Asheville. As always, all opinions are my own and I will never promote something I don't personally use and believe in, regardless of who foots the bill.
Also, some of the above are affiliate links and I will earn a very small percentage of the sale if you purchase through them at no extra cost to you. Thanks for supporting A Southern Gypsy!
Latest posts by Ashley Hubbard
(see all)