This post may contain affiliate links, meaning if you book or buy something through one of these links, I may earn a small commission (at no extra cost to you!). Please see my disclosure.
In today's world of unlimited access to YouTube videos of sharks being perfectly chill, we know sharks don't just go around attacking people. Regardless, sharks do make particularly good villains, at least in these shark movies.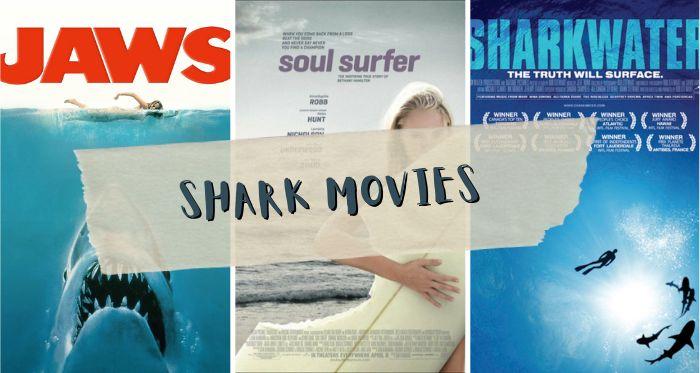 Realistically, humans are the villains. We kill sharks by the millions yearly, while in 2021, sharks only killed 11 people.
Whether it's a film inspired by a true story, a classic, or a bit comical at times, here are some of the best (or at least most intriguing) shark movies of all time.
Shark Movies To Watch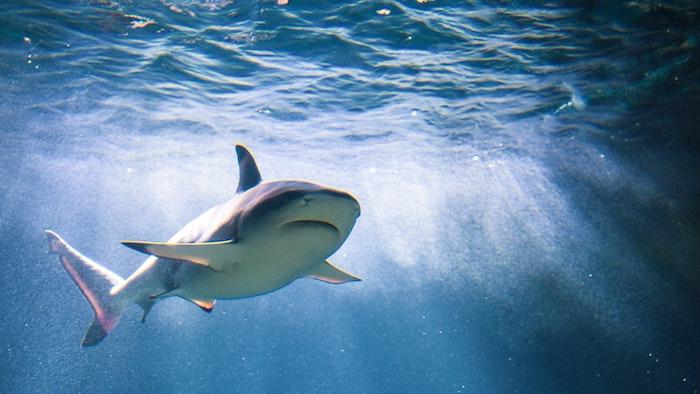 1. The Shallows (2016)
Directed by Jaume Collet-Serra, The Shallows is about a surfer Nancy (Blake Lively) is attacked by a great white shark only 200 meters from the shore. Her short journey to safety becomes the ultimate contest of wills.
A small cast, one location, and barely 90 minutes long have received genuinely great reviews, especially noting Lively's performance.
2. Jaws (1975)
It's a classic. When a killer shark unleashes chaos on a beach community off Cape Cod, it's up to a local sheriff, a marine biologist, and an old seafarer to hunt the beast down.
Fun fact: Jaws was the first summer "blockbuster," with over 67 million people seeing the film.
3. Open Water (2003)
Based on the true story of two scuba divers accidentally stranded in shark-infested waters after their tour boat has left.
Don't let this keep you from scuba diving! Any good, reputable company will do role calls and head counts after each dive.
4. The Reef (2010)
A great white shark hunts the crew of a capsized sailboat along the Great Barrier Reef.
The sharks in this film are real, and the footage of the sharks was filmed in the environs of Port Lincoln on the Eyre Peninsula of South Australia.
5. The Meg (2018)
A group of scientists exploring the Marianas Trench encounters the largest marine predator that has ever existed – the Megalodon. And they need Jason Statham to save the day.
Another vote for humans to stop going where they don't belong.
6. Sharkwater (2006)
An investigation of sharks' importance to ecosystems and humankind's mass destruction of shark species worldwide.
7. Sharknado (2013)
When a freak hurricane swamps Los Angeles, nature's deadliest killer rules sea, land, and air as thousands of sharks terrorize the waterlogged populace.
If you think that description sounds extra, you clearly haven't seen the movie.
8. Deep Blue Sea (1999)
Searching for a cure for Alzheimer's disease, a group of scientists in an isolated research facility become the prey as a trio of intelligent sharks fights back.
This thrilling shark movie stars Samuel L. Jackson, LL Cool J, Thomas Jane, and Saffron Burrows.
9. 47 Meters Down (2017)
Two sisters (Claire Holt and Mandy Moore) vacationing in Mexico are trapped in a shark cage at the bottom of the ocean. With less than an hour of oxygen left and great white sharks circling nearby, they must fight to survive.
There are a lot of diving snafus in this one, but eh?
May as well also check out 47 Meters Down Uncaged.
10. Jaws 2 (1978)
Police chief Brody must protect the citizens of Amity after a monstrous shark begins terrorizing the waters. Yes, again.
11. Shark Tale (2004)
When a son of a gangster shark boss is accidentally killed while on the hunt, his would-be prey and his vegetarian brother decide to use the incident to their own advantage.
Voice actors include Will Smith, Robert De Niro, Renee Zellweger, Angelina Jolie, Jack Black, and more.
12. Soul Surfer (2011)
Teenage surfer Bethany Hamilton overcomes the odds and her own fears of returning to the water after losing her left arm in a shark attack.
Based on a true story. The real Bethany Hamilton provided most of the surf double work for her character.
13. Sharkwater: Extinction (2018)
Filmmaker Rob Stewart exposes the illegal fishing industry that threatens the survival of the world's sharks.
Stewart died during the making of this film, and his family and friends hired directors to finish his film.
Latest posts by Ashley Hubbard
(see all)