This post may contain affiliate links, meaning if you book or buy something through one of these links, I may earn a small commission (at no extra cost to you!). Please see my disclosure.
I truly didn't know what to expect when I recently visited Arkansas. I've driven through the state many times, but I had never stayed overnight – nor have I had someone tell me it's a "must visit" destination. This is exactly why I was interested in planning a trip. I enjoy seeking out the underrated and underexplored and that's why I was so excited to check out things to do in Northwest Arkansas. I'm also happy to relay this information – Arkansas definitely deserves attention!
Northwest Arkansas Things to Do
I've decided to put together a little 48-hour guide for you that's basically exactly what I did but a little bit more efficiently so you can make the most of a quick weekend getaway.
---
Day 1
5PM // Arrive in Bentonville at XNA (Northwest Arkansas Regional Airport)
If you're arriving by plane like I did, you'll be flying into XNA which is a smaller, regional airport but is quite frankly a very nice airport. Everything should be smooth sailing due to it being smaller. I got off the plane, checked out my rental car and was out of the airport parking lot in about 20 minutes. Pretty important for someone who doesn't have a ton of time to spare!
6:30PM // Dinner at The Preacher's Son
After grabbing your car at the airport, I suggest stopping in Bentonville to have dinner at The Preacher's Son. One of the things I regret not having time to do was enjoy a meal at this unique restaurant. Once a church and the first Christian church in downtown Bentonville, The Preacher's Son is now home to a popular restaurant run by Chef Matthew Cooper who just happens to be – you guessed it – a preacher's son. I love checking out unique restaurants plus The Preacher's Son has great reviews and several vegan options!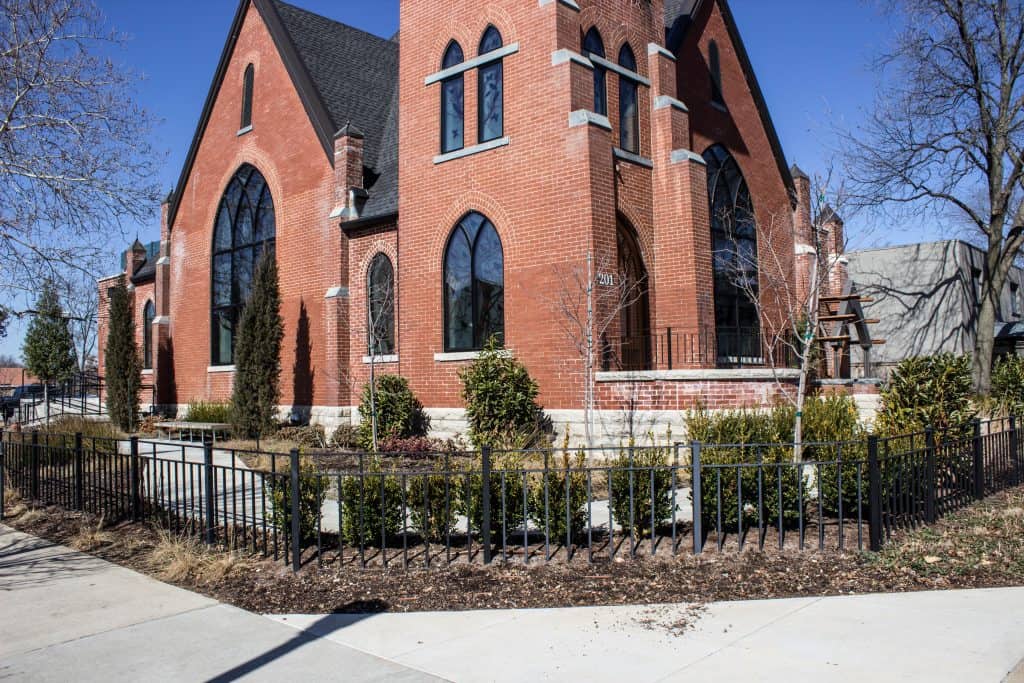 ESSENTIAL INFO
Address // 201 NW A Street, Bentonville
Hours // M-F (11-2; 5-10); Saturday (5-10); closed Sundays
Website // click here
9:00PM // Check into Turpentine Creek Wildlife Refuge
After fueling up your stomach in Bentonville, it's time to make the hour drive to Eureka Springs and check in at the one-of-a-kind Turpentine Creek. You can stay at a private lodge, treehouse, bungalow or suite! All are extremely private and unique!
Turpentine Creek provides lifetime sanctuary for rescued animals – mostly big cats but also bears and "small" cats – and is one of the largest facilities of its kind open to the public anywhere in the world.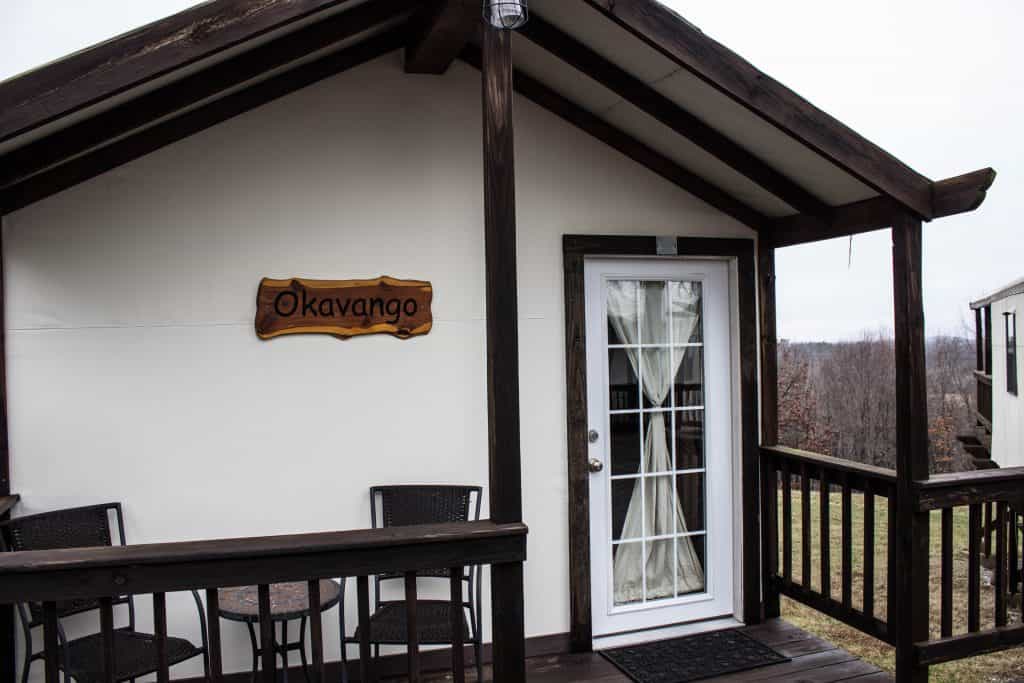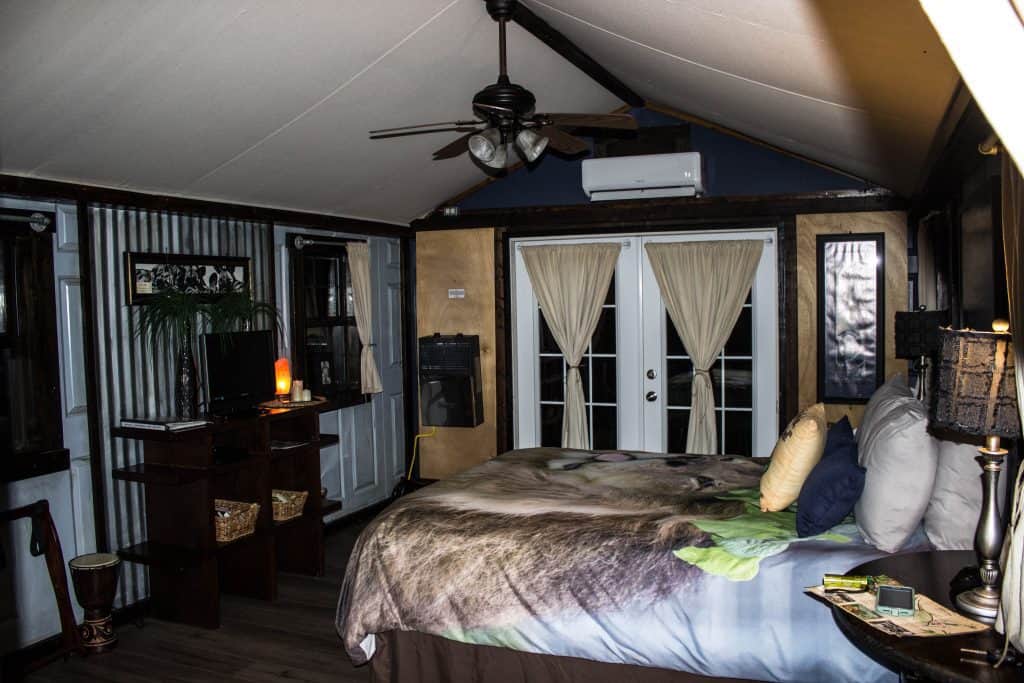 ESSENTIAL INFO
Address // 239 Turpentine Creek Lane, Eureka Springs
Hours // 9am-5pm (Winter); 9am-6pm (Summer); closed Christmas
Stay at Turpentine
Purchase tickets to visit Turpentine Creek
---
Day 2
7:00AM // Complimentary Breakfast and Coffee while Listening to the Cats Say Good Morning
In your room, you'll find complimentary coffee, tea, water, oatmeal, and fruit. You can also make the quick 10-minute trek into town and grab some necessities at the Eureka Market – a mom & pop style market with lots of vegan options. I highly suggest leaving your windows open at night because you'll wake up to one of the best sounds ever – lions caroling and tigers chuffing. The hills of the Ozarks carry the magnificent sounds straight into your lodge!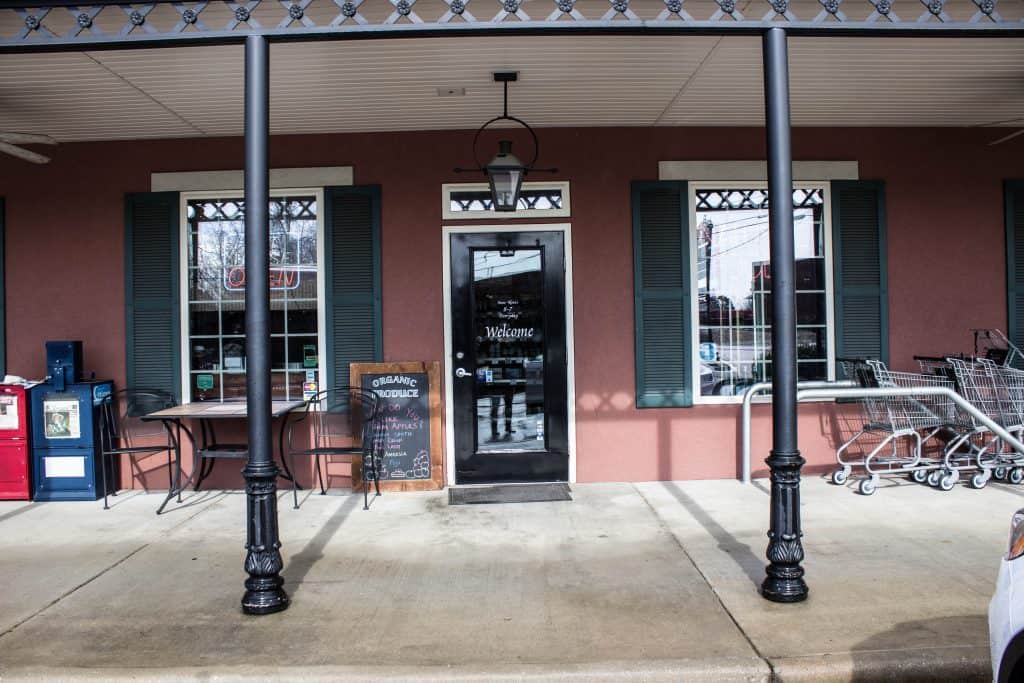 8:00AM // Check out Turpentine Creek
As an overnight guest at Turpentine, you're invited to check out the self-guided area an hour before they are open to the public. It's pretty awesome to see how the volunteers and staff start every morning with the animals. You can either walk around in the habitats near the gift shop or walk the perimeter of the habitats to see some of the animals better.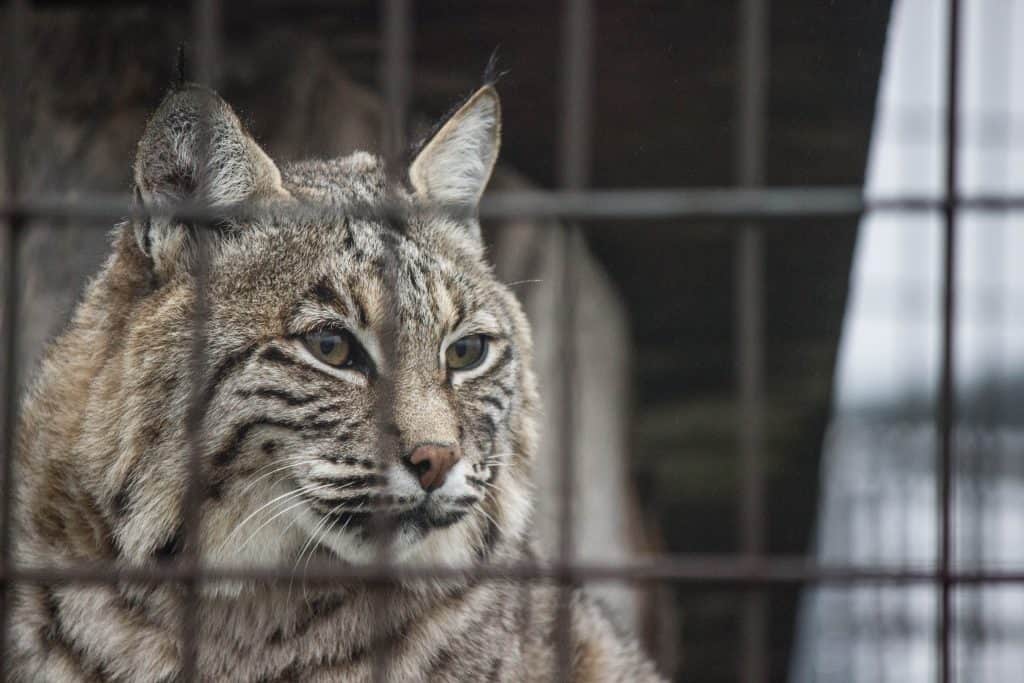 10:00AM // Guided Tour of Turpentine
Starting at 10 AM, you can take a free guided tour of the sanctuary. They occur every hour, on the hour from 10AM-3PM and you'll gain so much more knowledge than you thought possible. Definitely, don't miss out on this! It's one thing to see the animals, it's a whole other thing to hear about all the amazing things Turpentine is doing for these animals.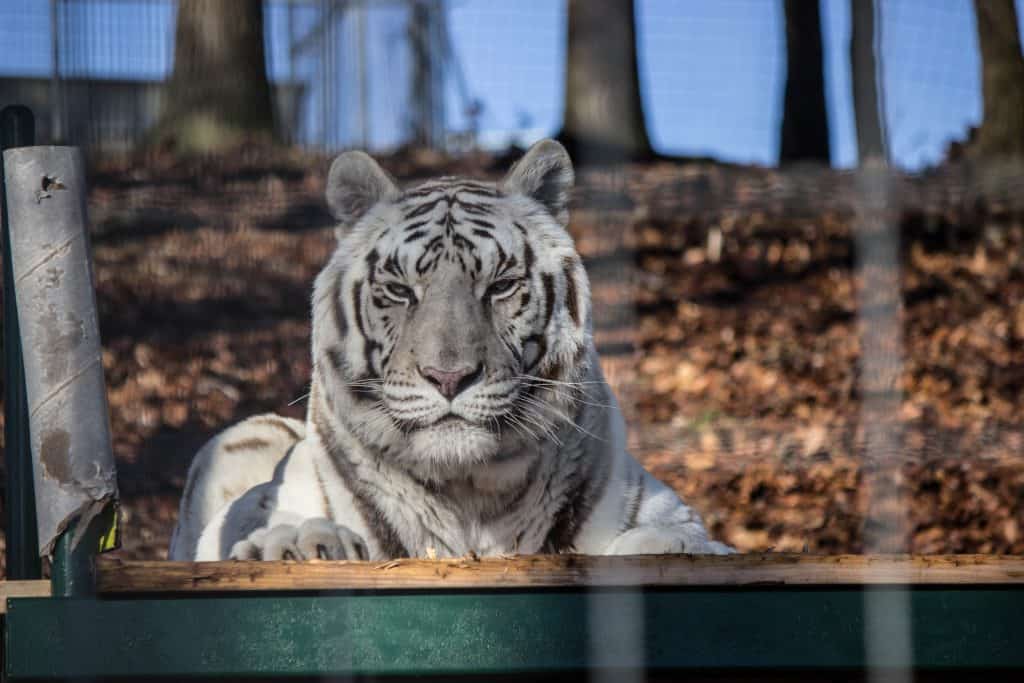 12:00PM // Lunch at Aquarius Taqueria
Once you're done with your tour, head into downtown Eureka Springs for some lunch. There are a couple different options but I'd suggest Aquarius Taqueria. All of their chips, guacamole, salsas, tortillas, rice, beans and salad dressing are vegan! You can get veggie tacos, bowls or platters – just make sure to order with no cheese or crema. The pineapple salsa was, honestly, some of the best salsa I've ever had and you can definitely tell that the chips are homemade.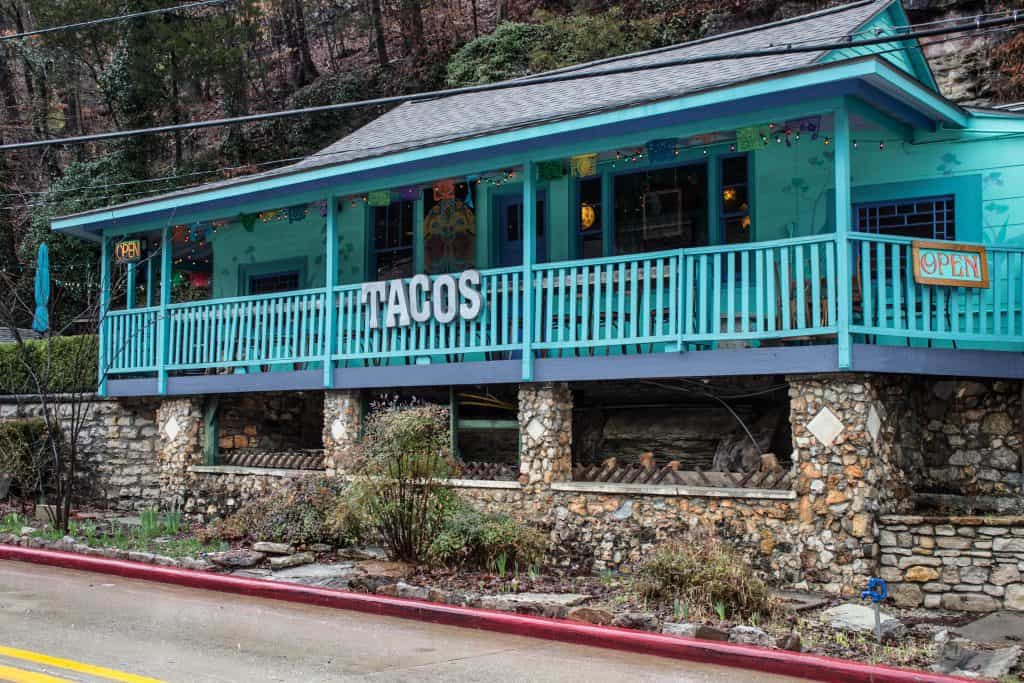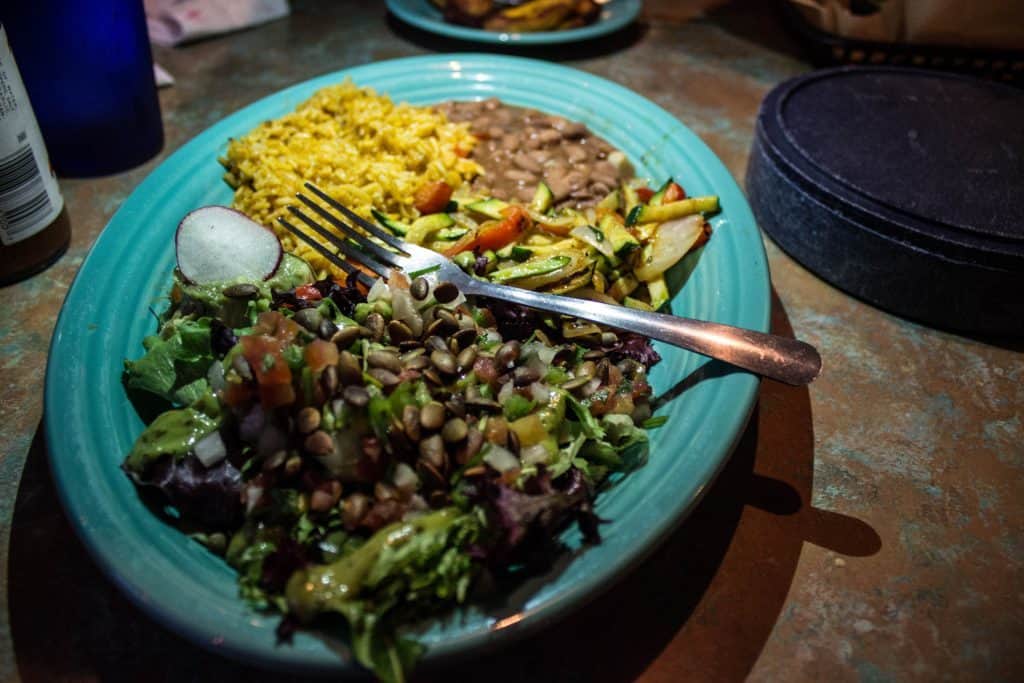 ESSENTIAL INFO
Address // 91 S Main Street, Eureka Springs
Hours // Thursday & Sunday (12-8); Friday & Saturday (12-9); closed M-W
Website // click here
1:00PM // Check out Downtown Eureka Springs
After grabbing some lunch, you can walk through downtown Eureka Springs. It's full of so many eclectic shops, Victorian homes, fine art galleries, spas, museums, parks and more that all hug cliffsides. The town was built around natural springs and is extremely unique. The entire downtown is actually on the National Register of Historic Places.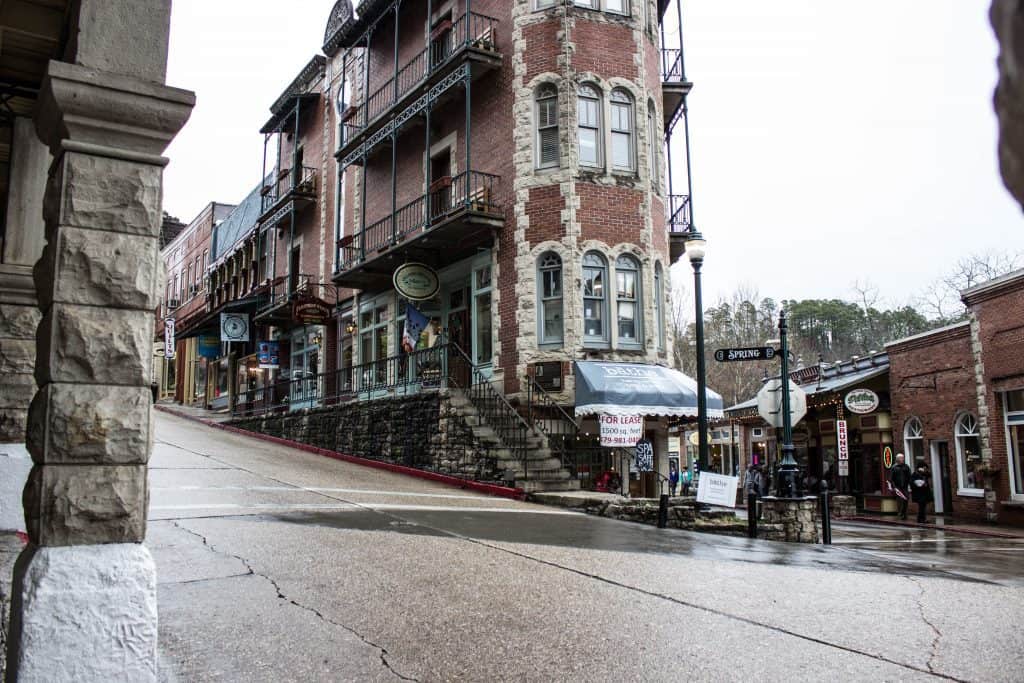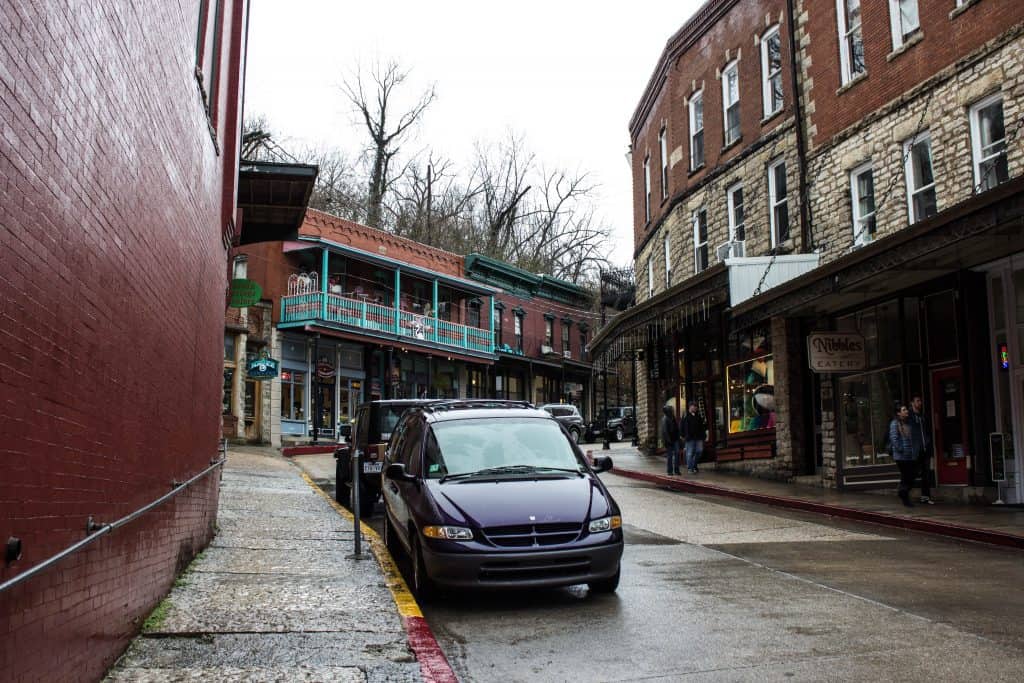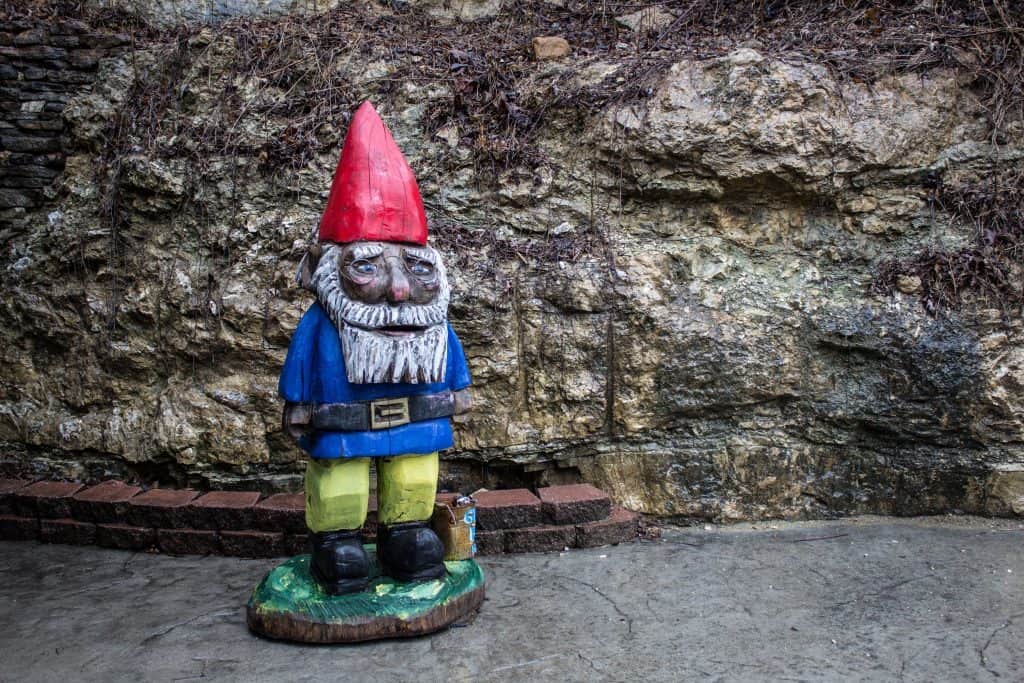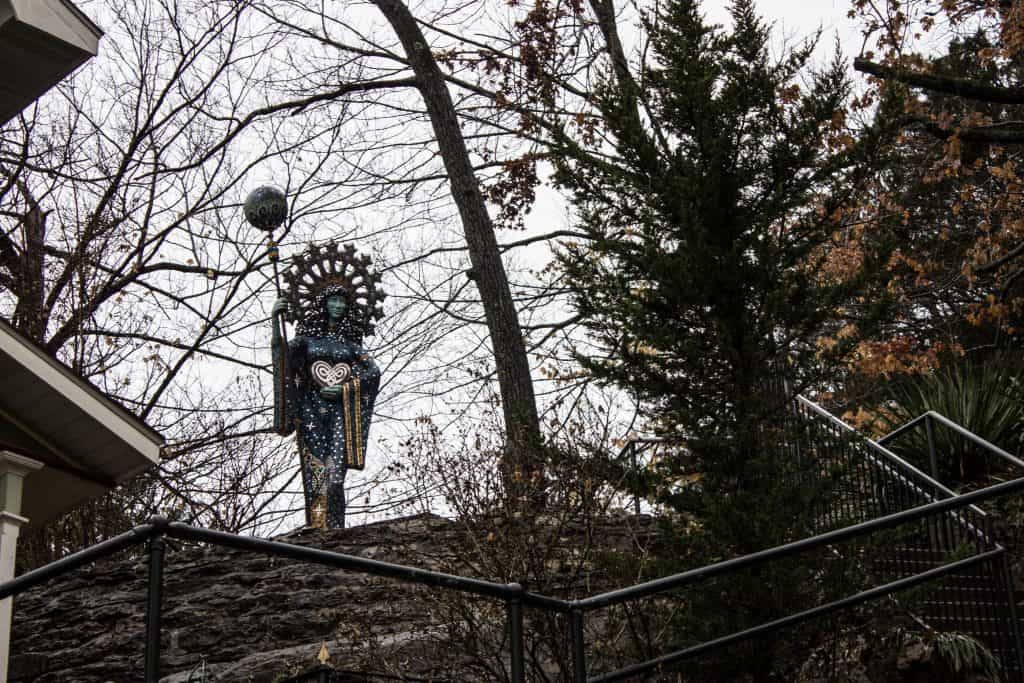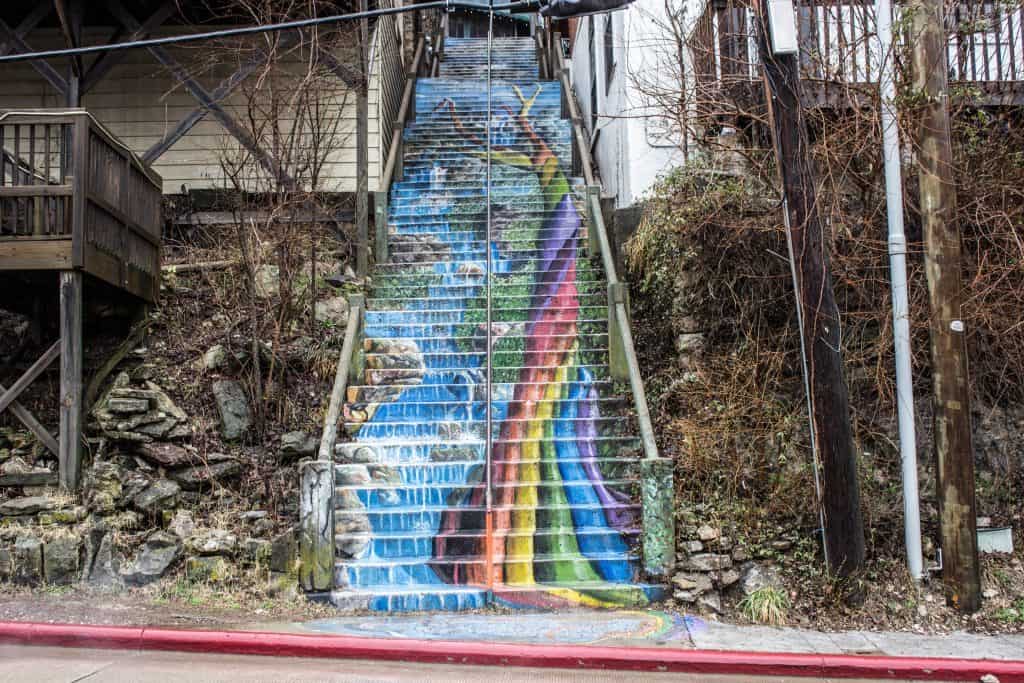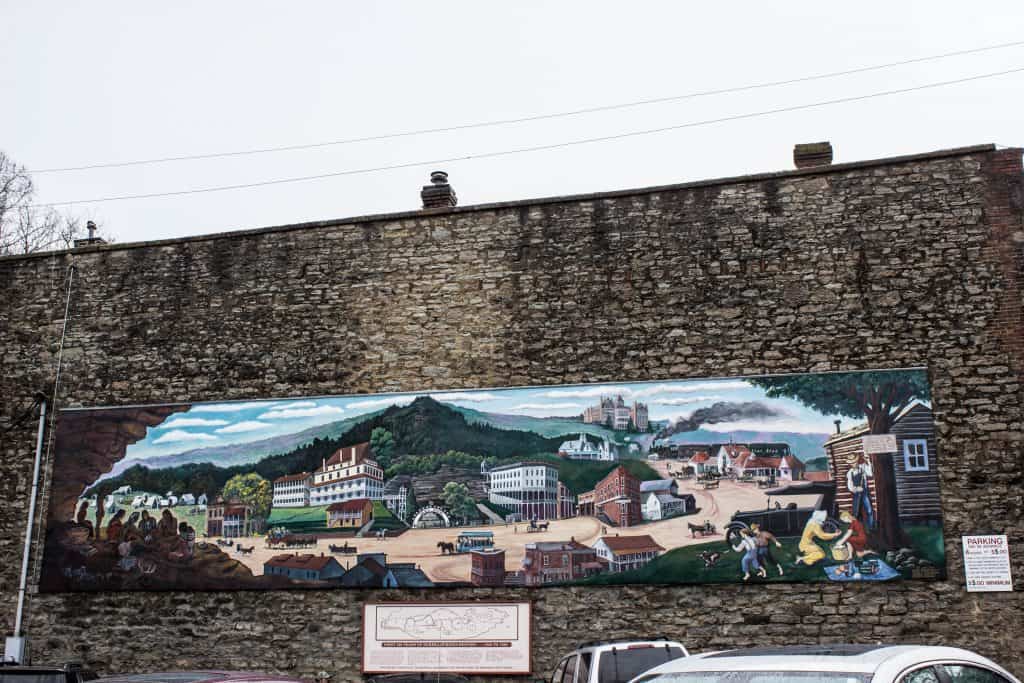 3:00PM // Thorncrown Chapel
I was totally bummed to find out this is closed January-February. I literally missed it by just a few days! I had seen a picture of this chapel a long time ago and have always wanted to visit. One look at this picture would explain why I really wanted to go!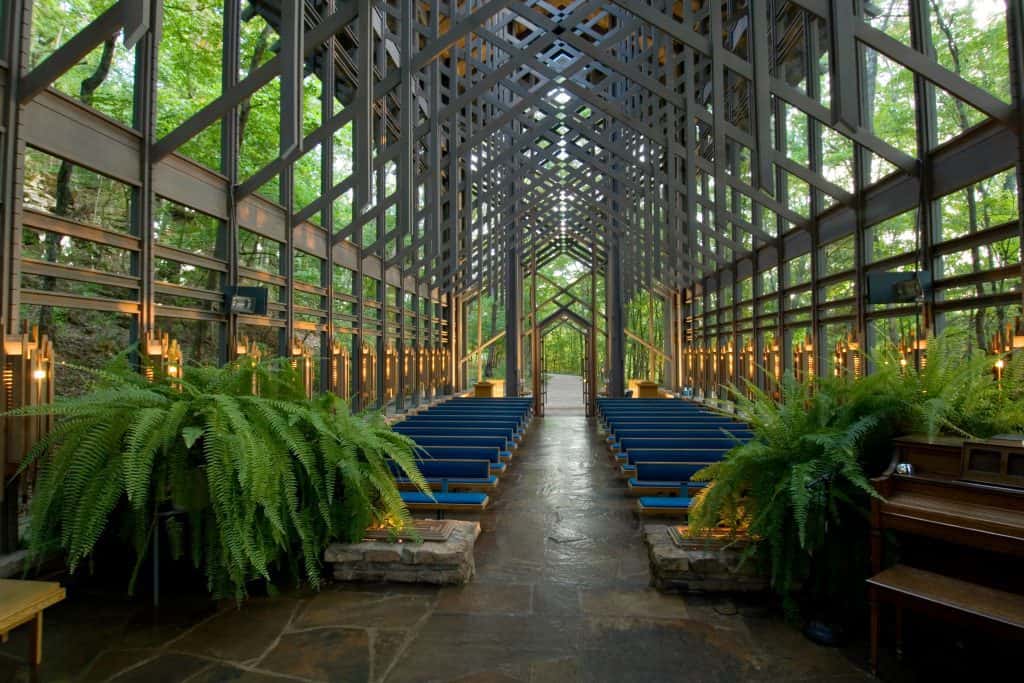 ESSENTIAL INFO
Address //12968 Highway 62 W, Eureka Springs
Hours // 9-5 (April-November); 11-4 (March & December); closed Jan-Feb
Cost // free but donations accepted
Website // click here
4:00 PM // Turpentine Creek for More Cat Time (or a Cat Nap)
After exploring the one-of-a-kind Eureka Springs, you can head back to Turpentine to either spend more time exploring the property and checking out the cats, bears and more! You might also feel the need for a cat nap at this point.
7:00PM // Dinner in Eureka Springs at Grotto or Local Flavor Cafe
It's really nice that Turpentine Creek is so close to downtown because we were able to drive back and forth a few times without feeling like it was too long. We went back into town and ate dinner at Grotto Wood Fired Grill & Wine Cave. They were able to do a few different salads and some different vegetable sides with a few alterations. Everything was good (their french fries were exceptional!) but the really cool part about the restaurant is that there is a natural cave inside of the restaurant.
Another option for dinner would be Local Flavor Cafe and they're happy to alter many dishes to make them vegan. We didn't have time to eat here as well but I've heard it's fabulous!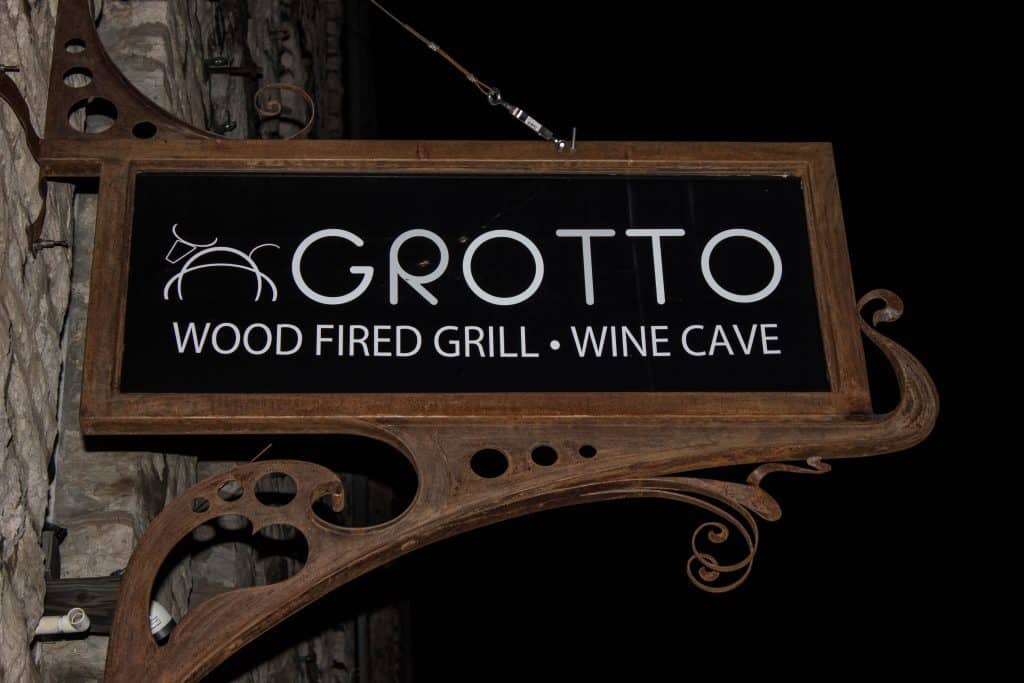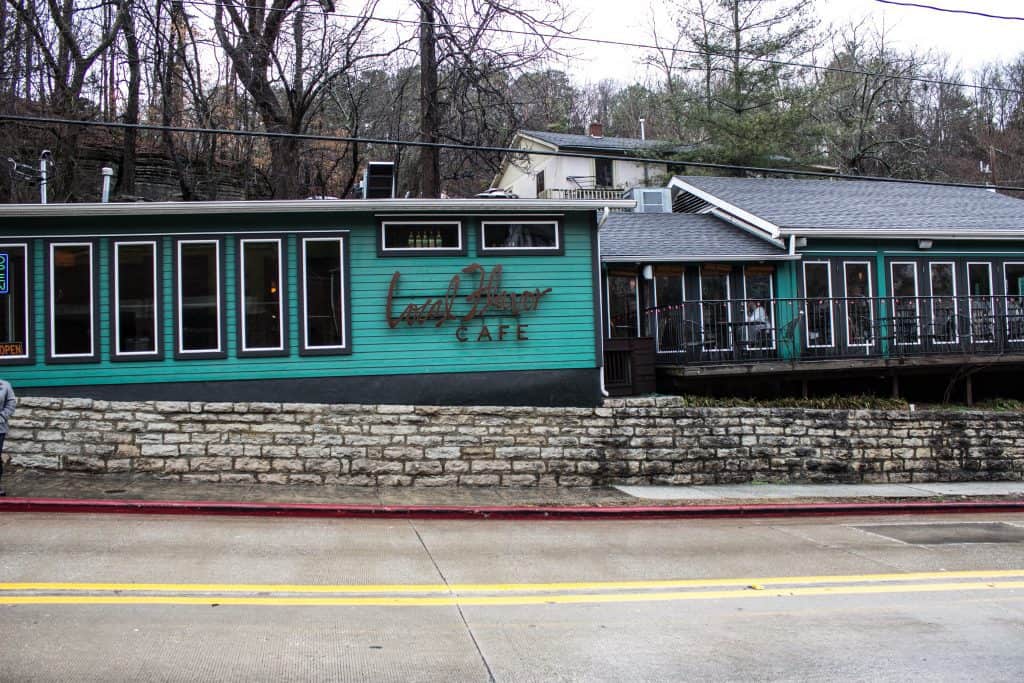 ESSENTIAL INFO
Grotto Wood Fired Grill
Address // 10 Center Street, Eureka Springs
Hours // W-Th (5-10); F-S (5-11); S (5-9)
Website // click here
Local Flavor Cafe
Address // 71 South Main Street, Eureka Springs
Hours // M-Th (11-9); F-S (11-10); S (9-3)
Website // click here
9:00PM // Ghost Tour at Crescent Hotel
After dinner, I highly suggest heading to the "Most Haunted Hotel in America" to experience a ghost tour. Even if this isn't your type of thing, you get quite a bit of a history lesson as well and it's totally worth it! The tour lasts about 75 minutes and takes you all over the hotel including the basement morgue!
Book your tour ahead of time as they do sell out!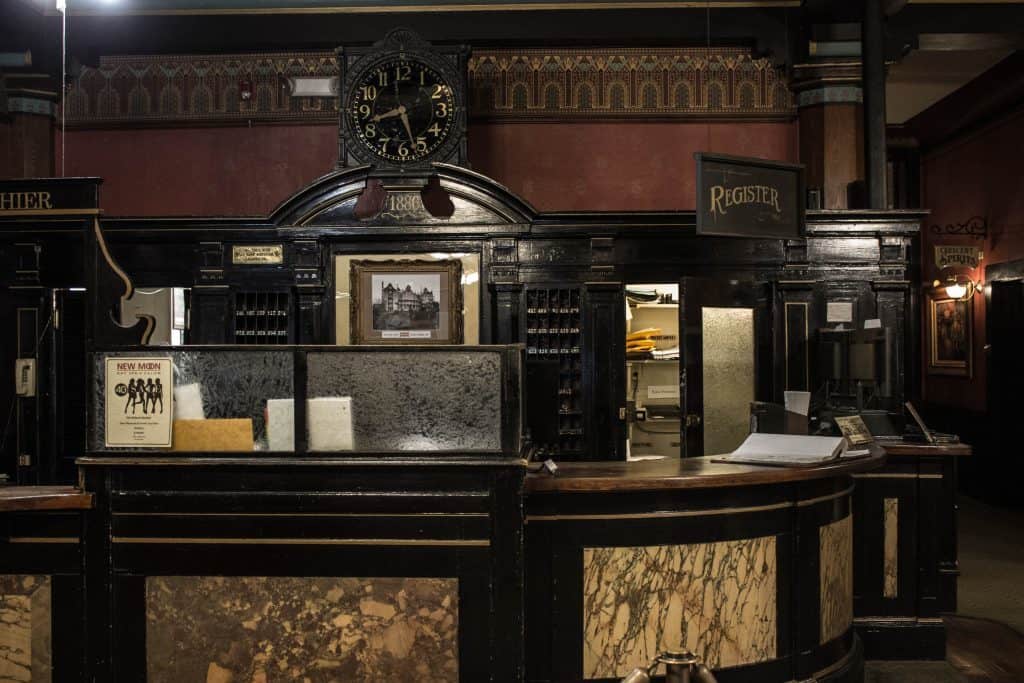 ESSENTIAL INFO
Address // 75 Prospect Ave, Eureka Springs
Hours // a couple different tours each night
Cost // $22.50/adult + $8.00/child
Website // click here
---
Day 3
7:00AM // Complimentary Breakfast and Coffee
Grab some coffee, breakfast, pack your things and soak up your lodge as much as possible before you leave!
8:00AM // Check out Turpentine Creek
Make sure to say goodbye to all the animals at Turpentine and snap some more photos and videos to share with family and friends at home! I would highly suggest seeing the animals more than one day as many of the animals were out and about Sunday that were not out on Saturday. Bam-Bam, the bear, was putting on an amazing show for us this morning but was nowhere to be seen on Saturday because of the rain.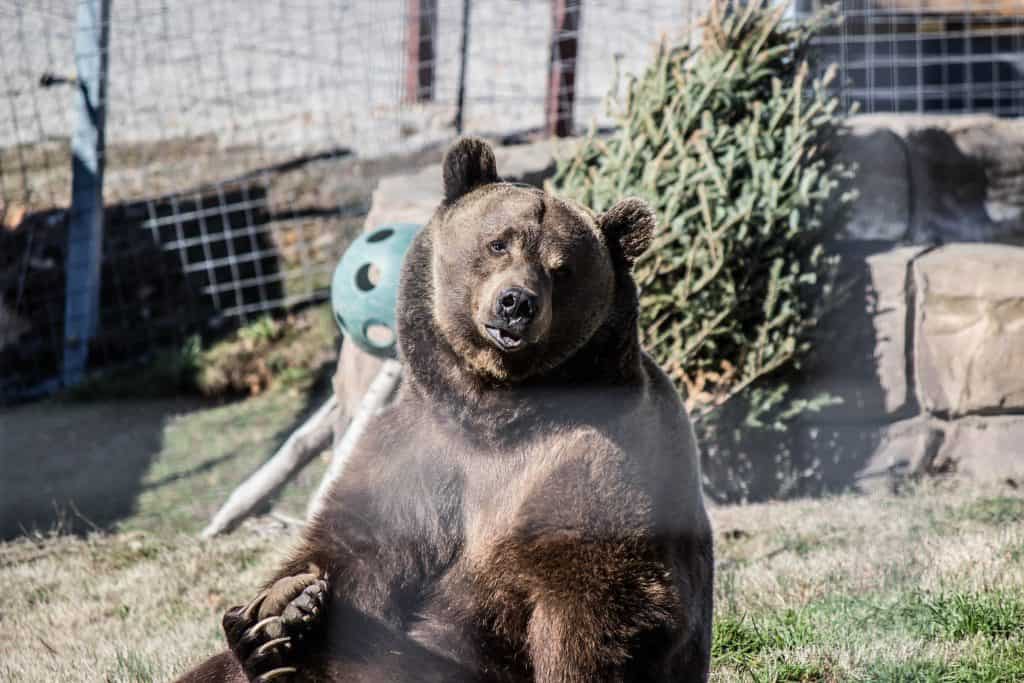 10:00AM // Drive to Bentonville
Time to head back to Bentonville for the day! While the town was once known mainly as the home of Walmart, it is now known for many other things such as their wonderful art museum, the food scene and more. The art museum isn't the only thing to check out – if you keep an eye out, you'll find plenty of amazing street art like this one below!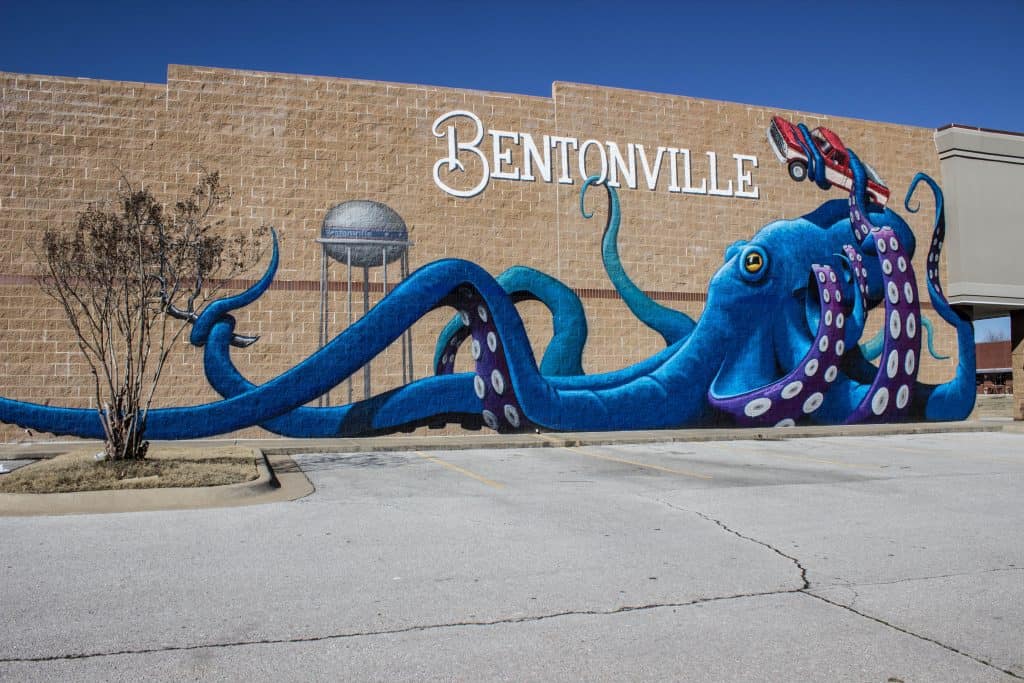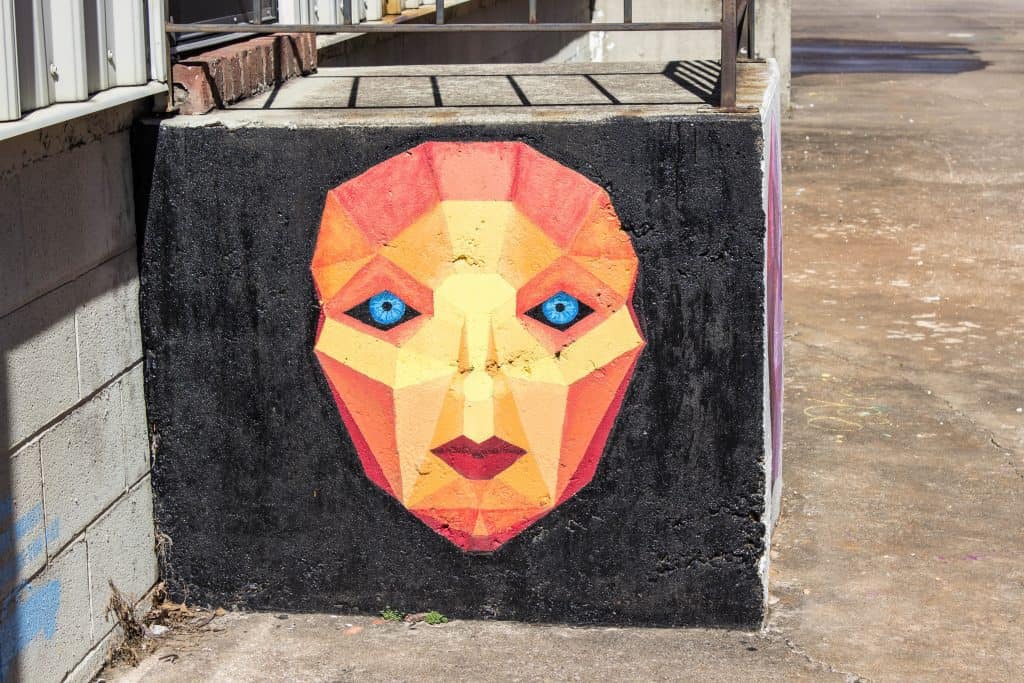 11:00AM // Lunch at The Hive & Check Out Art at 21C Hotel
We actually ate dinner at The Hive on Friday night but for timing sake, I would suggest coming here on Sunday for lunch. Chef Matthew McClure is amazing and the best meal of the weekend definitely occurred here. Their menu is seasonal and changes often. Currently, they have several vegan options including a white bean soup (sans bacon), a beet hummus that is both beautiful and delicious, a few different salads and their main vegan entree is Madras Currie Panisse. I didn't even know what panisse is but it's one of the most delicious things I've ever tasted. It's an Italian dish made out of chickpea flour but The Hive puts their own twist on it. Just get it! You won't be disappointed.
After, or before, lunch make sure to check out the art inside the 21C Hotel.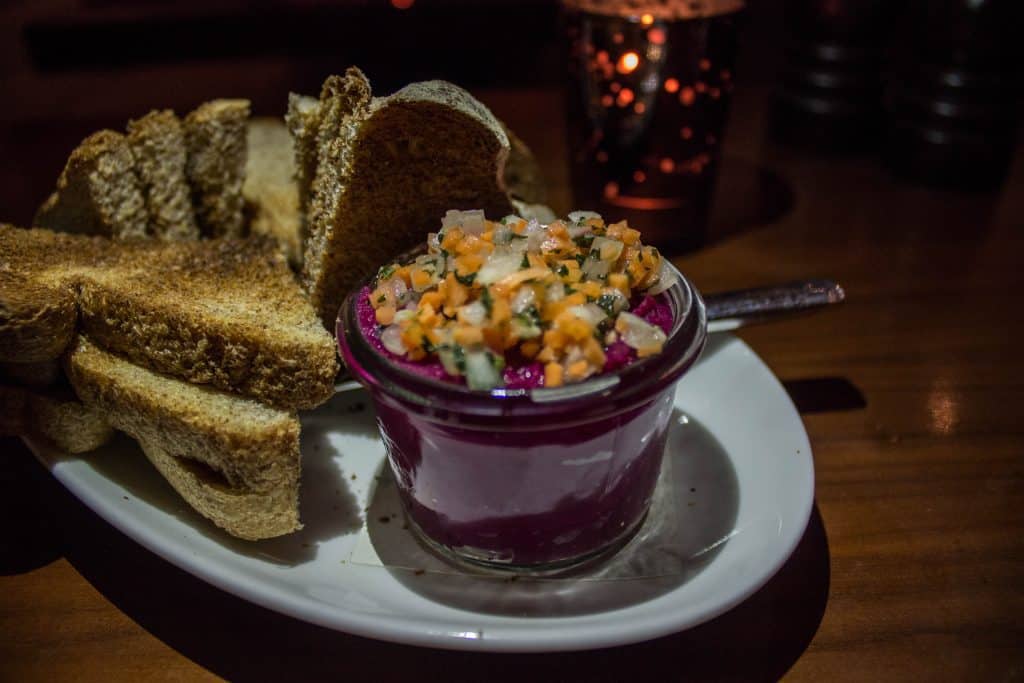 ESSENTIAL INFO
Address // 200 NE A Street, Bentonville
Hours // open for breakfast, brunch, lunch and dinner – hours here
Website // click here
12:00PM // Crystal Bridges Art Museum
After lunch, make sure to check out the Crystal Bridges Art Museum. It houses an extensive permanent collection including Norman Rockwell's Rosie the Riveter and also hosts diverse rotating exhibits. The museum is free for the permanent collections. Not only is the artwork amazing, but the building's architecture and grounds are worth a visit alone.
The museum sits on 120 acres of Ozark forest which includes natural springs, streams, native plants, animals and outdoor works of art.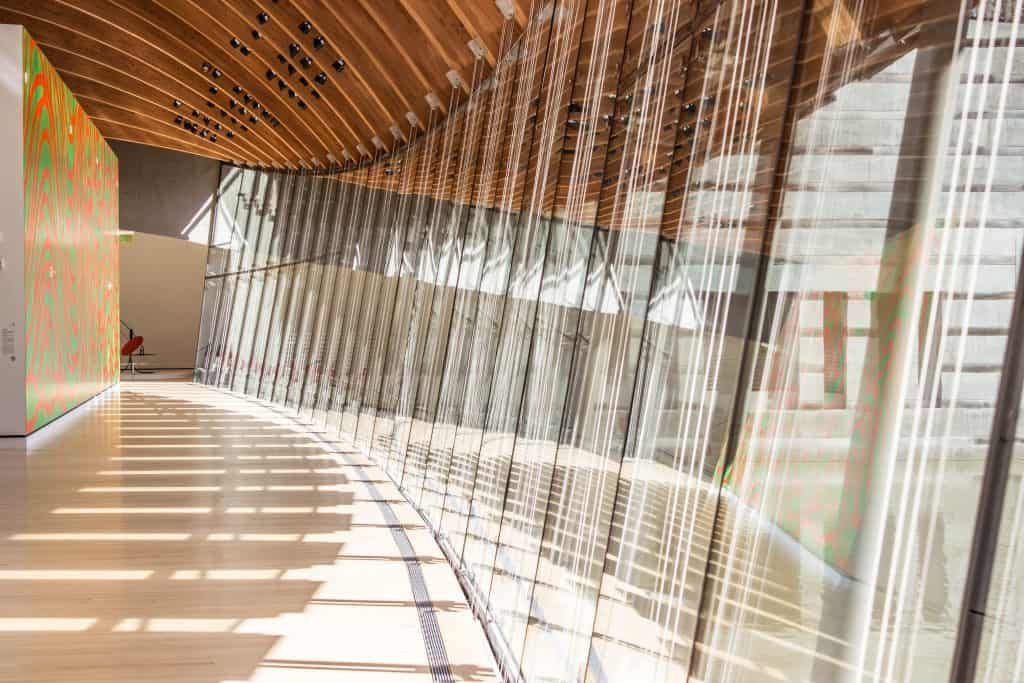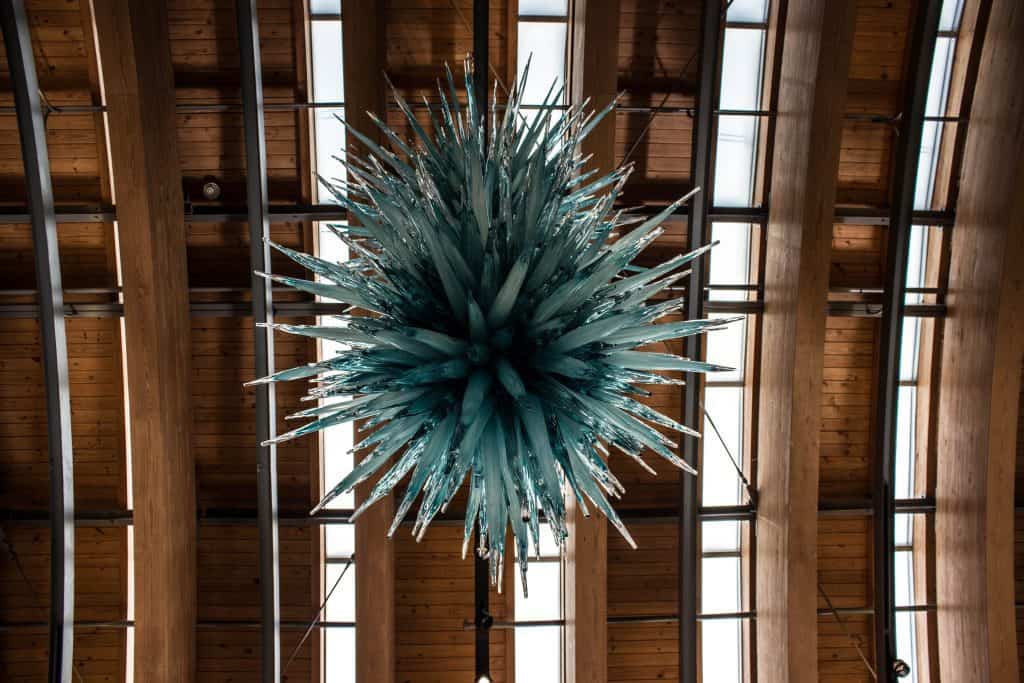 ESSENTIAL INFO
Address // 600 Museum Way, Bentonville
Hours // Wed-Fri (11-9); Sat-Sun (10-6); Mon (11-6); closed Tuesdays
Website // click here
2:00PM // Coffee at Onyx Coffee Lab & Walk Around Downtown Bentonville
I love finding local coffee shops when I travel. I find them so inspiring, motivating and the best places to people watch! Onyx Coffee Lab is located in downtown Bentonville and the coffee shop vibes are on point! They have a few different kinds of plant milk and several specialty drinks on their menu that are marked vegan. We had the hot chocolate with almond milk and the sporchata – both were absolutely perfect!
After grabbing a coffee, take a stroll around downtown. You can check out street art, see the historic downtown, and explore some of the shops.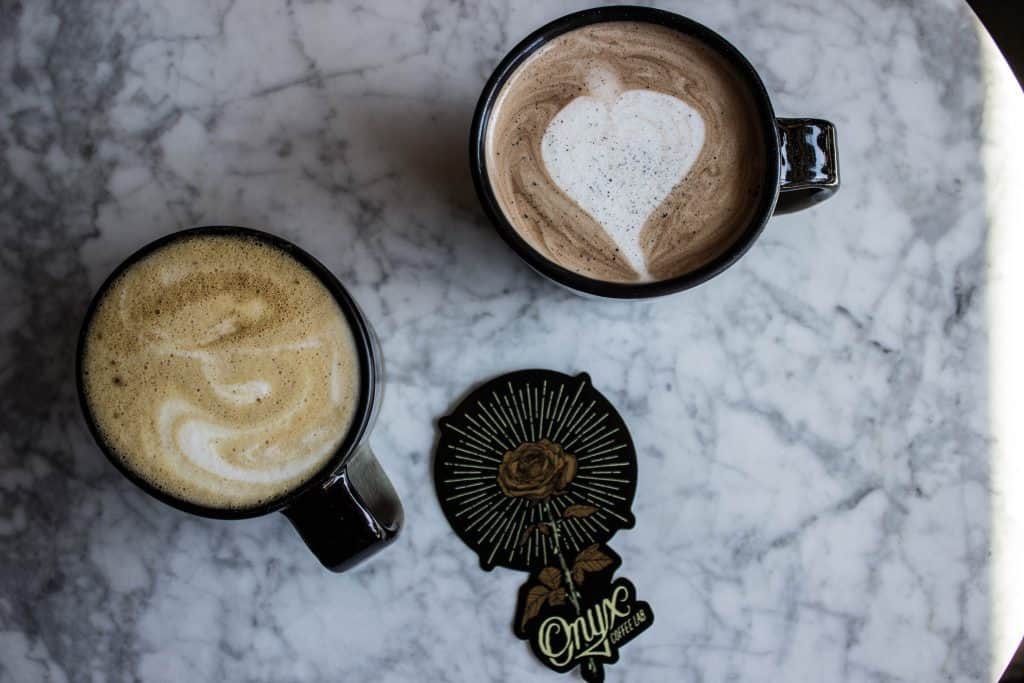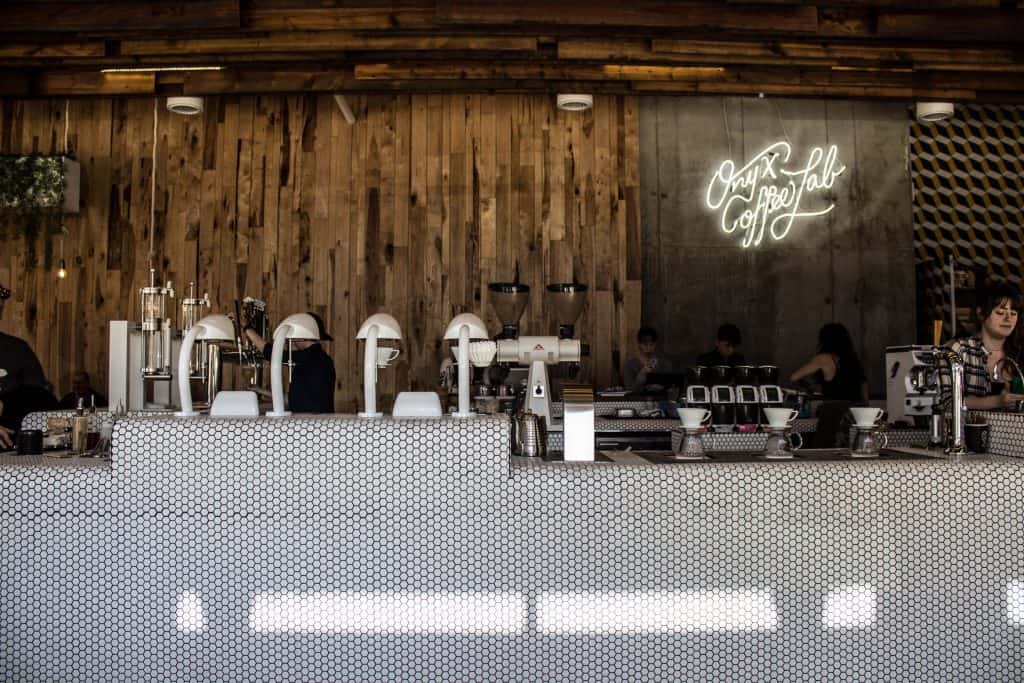 ESSENTIAL INFO
Address // 100 NW 2nd Street, Bentonville
Hours // Mon – Sat (6:30-9); Sun (7-6)
Website // click here
4:00PM // Juice from Native Nectar
If coffee isn't your thing or you just want something refreshing before heading to the airport, check out Native Nectar. While they don't offer their entire food menu on the weekend (which is sad because it looks amazing!), you can get any of their juice or smoothies. They have lots of different options and the 'Mother of Dragons' is delicious.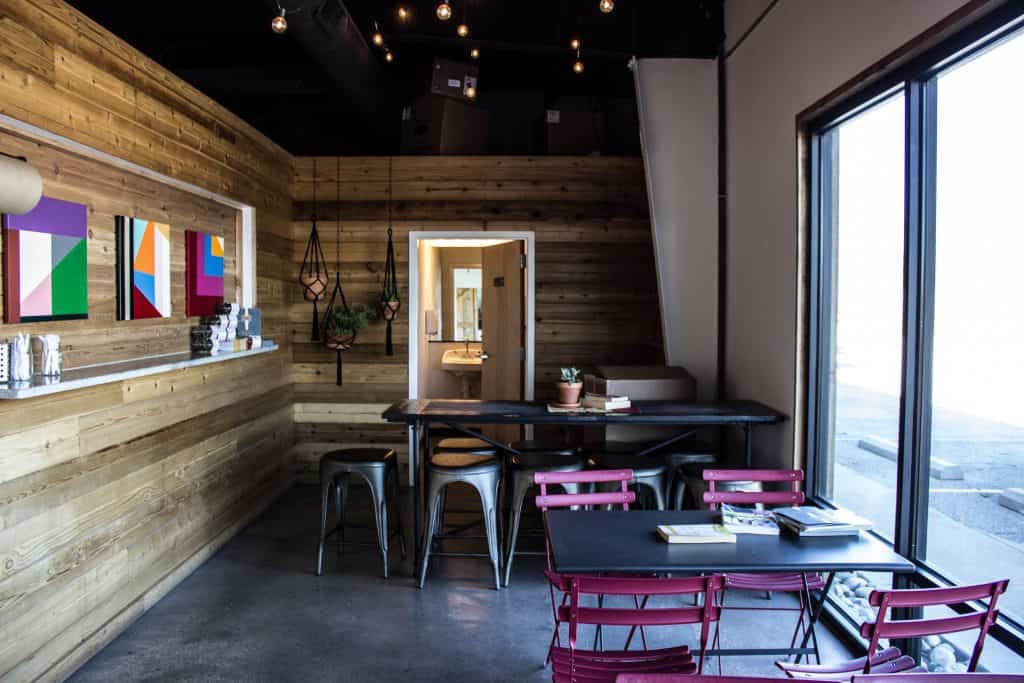 ESSENTIAL INFO
Address // 3406 SE J Street, Bentonville
Hours // M-F (7:30-7); Sat (8-3); Sun (12-5)
Website // click here
Interested in staying at Turpentine Creek? Check out reviews here or go ahead and book your room here!
---
What to Pack for Arkansas
Raincoat (yep, it's not just something people say – it can rain at any moment!)
Travel Umbrella (while I didn't bring an umbrella and was too stubborn to buy one, I'd recommend it)
Pacsafe Cross Body Purse (I love my Pacsafe products and would highly recommend using them when traveling)
Comfortable Shoes (my feet tend to hurt pretty easily and these are the best shoes I've had in a while for walking a lot)
Have you ever been to Arkansas? Tell me about it in the comments below ↓↓↓
Are you itching to Visit Arkansas now? Check out what there is to do!
Looking for a hotel? Read accommodation reviews here or book here.
Want a guidebook? Here's a NW Arkansas one.
What else have I written? You can find more Arkansas posts here and USA posts here.
Like this post? Have Questions? Hit me up on Facebook | Twitter | Instagram | Pinterest | Email
↓↓↓ PIN IT ↓↓↓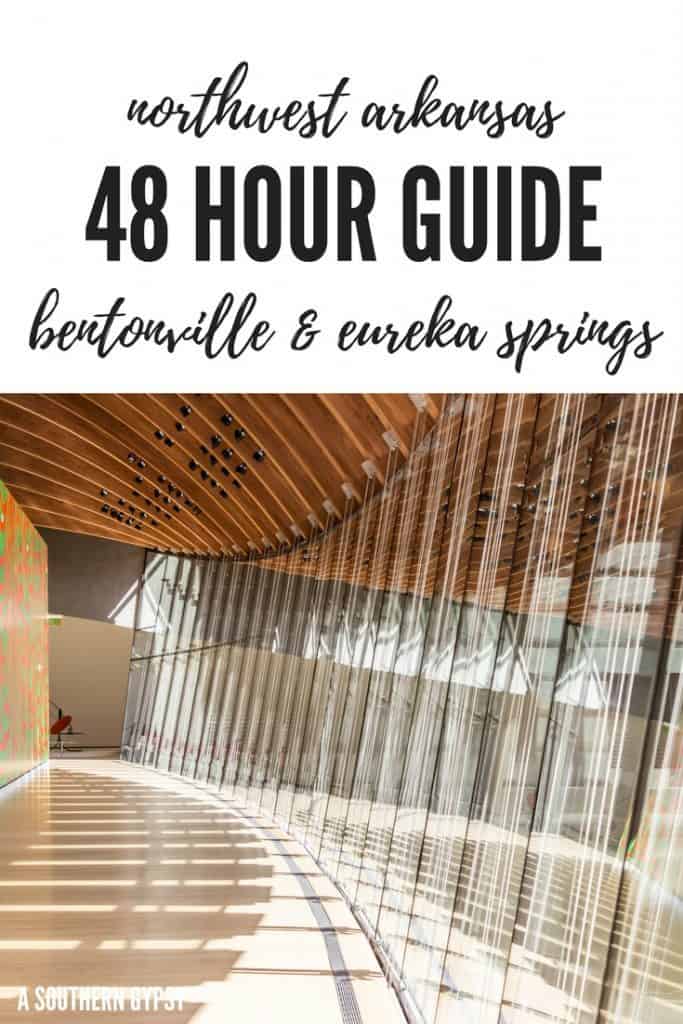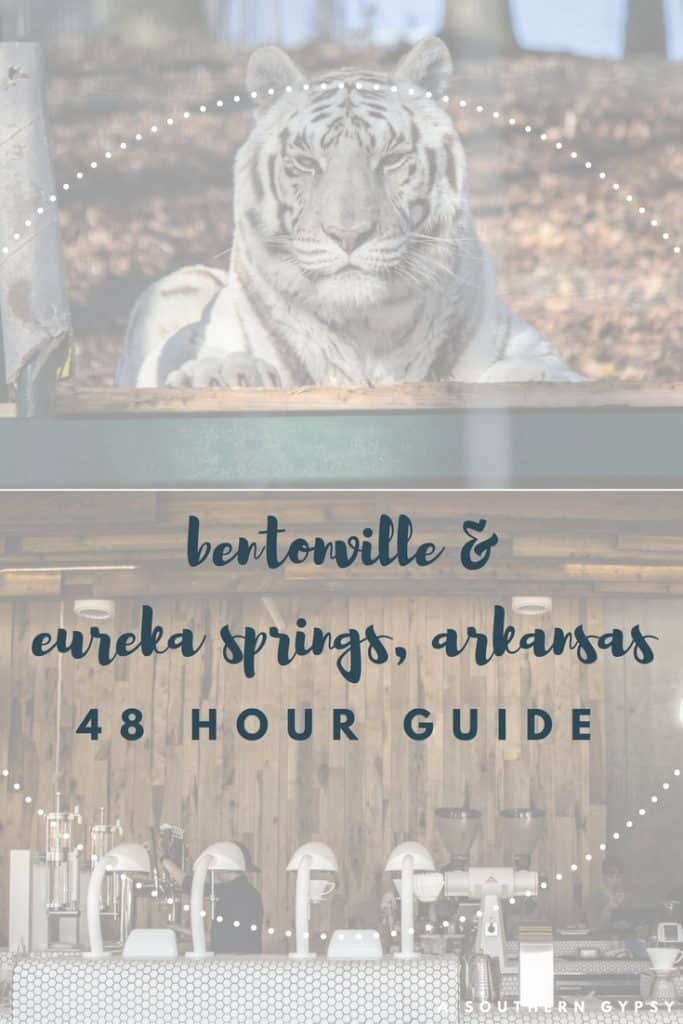 Thank you to Arkansas for hosting me on my stay. As always, all opinions are my own and I will never promote something I don't personally use and believe in, regardless of who foots the bill.
Also, some of the above are affiliate links and I will earn a very small percentage of the sale if you purchase through them at no extra cost to you. Thanks for supporting A Southern Gypsy!
Latest posts by Ashley Hubbard
(see all)