This post may contain affiliate links, meaning if you book or buy something through one of these links, I may earn a small commission (at no extra cost to you!). Please see my disclosure.
animal haven of asheville
I don't think I'll ever stop praising Asheville. I've been a few times and twice this year – once for three days in March and, again, for ten days in July! I love visiting farm sanctuaries when I travel because it offers an ethical way to interact with animals and just helps reaffirm why I live a vegan lifestyle. When I visited in March, it was specifically to go on the Asheville Vegan Day Tour with Kim of Veg Jaunts & Journeys. During this amazing tour (which I highly recommend), we visited Animal Haven of Asheville – a lovely farm sanctuary right near the heart of Asheville. You don't have to be with a tour to visit – its open to the public most days and it is free – but please donate!
What is Animal Haven of Asheville?
Animal Haven of Asheville provides sanctuary to homeless and abused animals. They provide shelter, food, vet care and rehabilitation for life. The emphasis at Animal Haven is given to farm animals but they also have cats and dogs that they adopt out to loving homes. Animal Haven works closely with other welfare organizations including kennel clubs, breed specific rescues, and the public in order to alleviate overcrowding in animal shelters.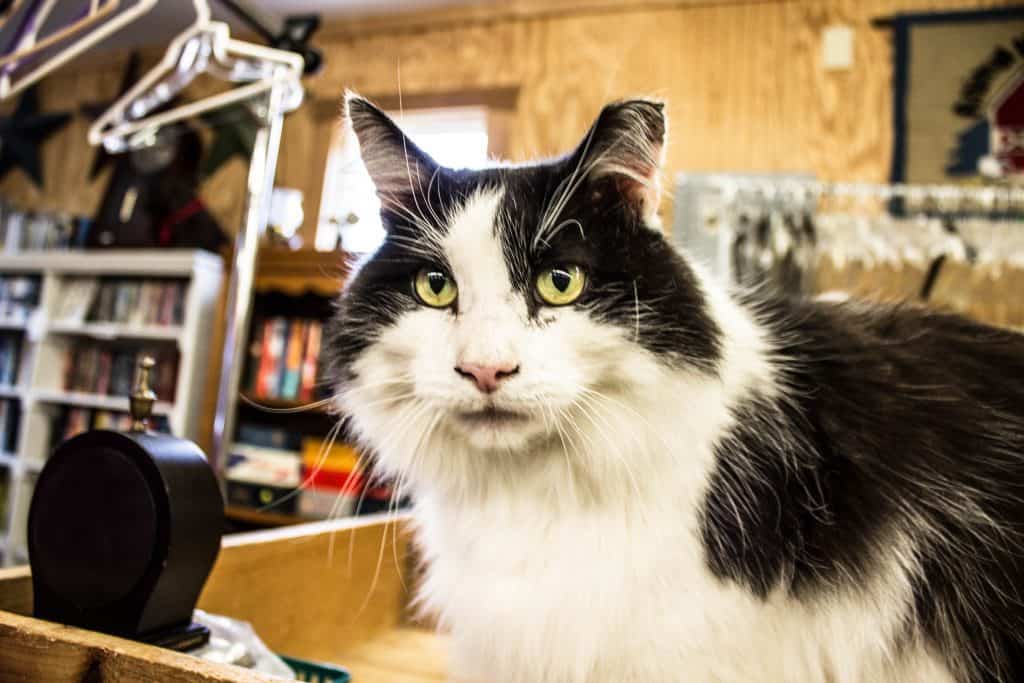 In addition to offering refuge and sanctuary to animals in need, Animal Haven also has three community support programs.
Meals on Wheels – providing pet food to ensure pets of low-income families receive proper nutrition.
Host educational programs for children to encourage responsible pet ownership and compassion.
New Leash on Life – program in conjunction with the Craggy Correctional Center for Men.
On site, you'll find a thrift shop. Feel free to stop in and check it out — all the donations and profits go towards the animals' care.
---
The Residents of Animal Haven of Asheville
The focus at Animal Haven is definitely on farm animals (with a few dogs and cats thrown in!). When you arrive, you'll be greeted (not entirely sure its a friendly greeting) by Bonnie & Clyde – the resident geese. Soon enough, you'll be surrounded by Gulliver, Kevin, Penelope and Elsa – the resident ram, sheep, and calf. Elsa is actually blind – she was born without eyeballs and was going to be shot by the farmer but she was able to be saved in time and brought to Animal Haven. She is so beautiful and very sweet but make sure you let her know you're nearby so you don't startle her!
I think Gulliver was one of my favorites – he was so affectionate and fluffy! One of my favorite things about Animal Haven was how all the animals got to roam the pasture together and all lived happily in unison.
There were countless goats, chickens, and ducks living here as well – way too many for me to remember names!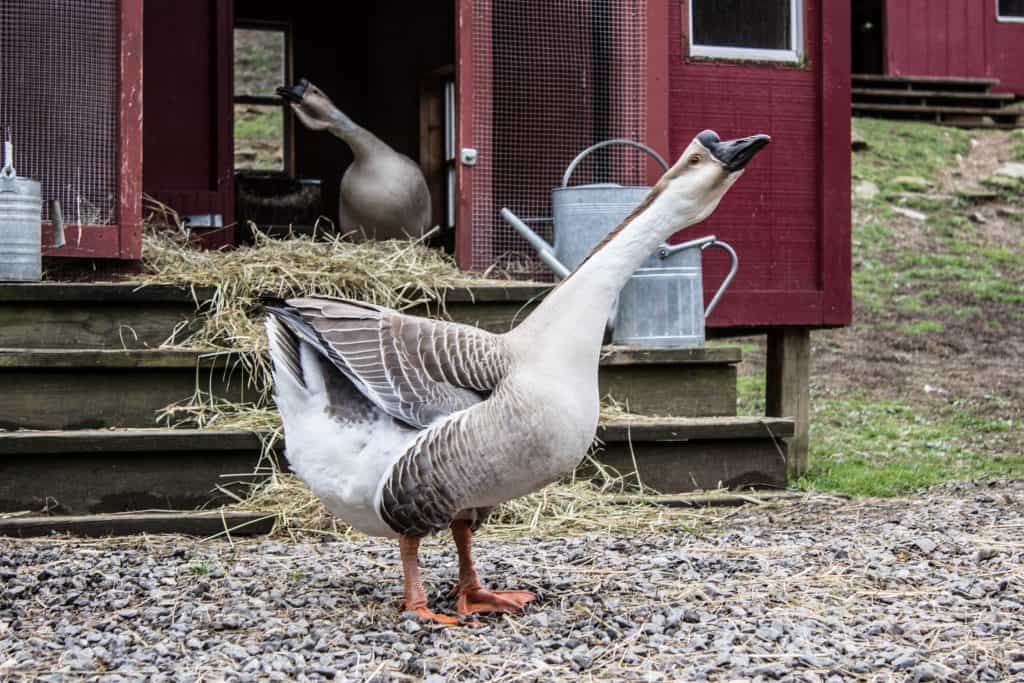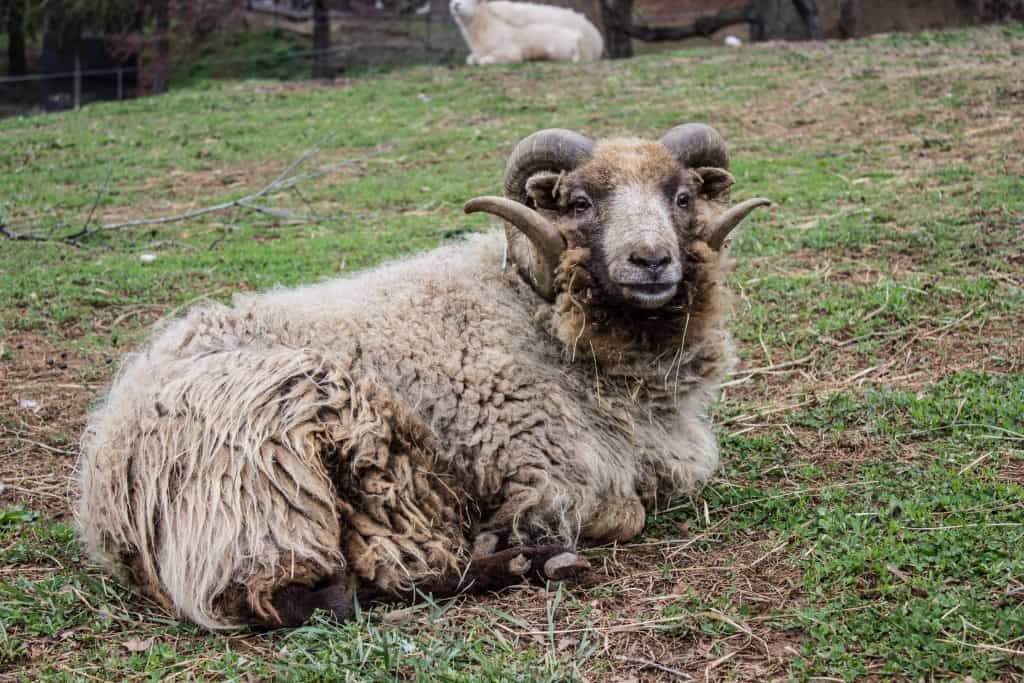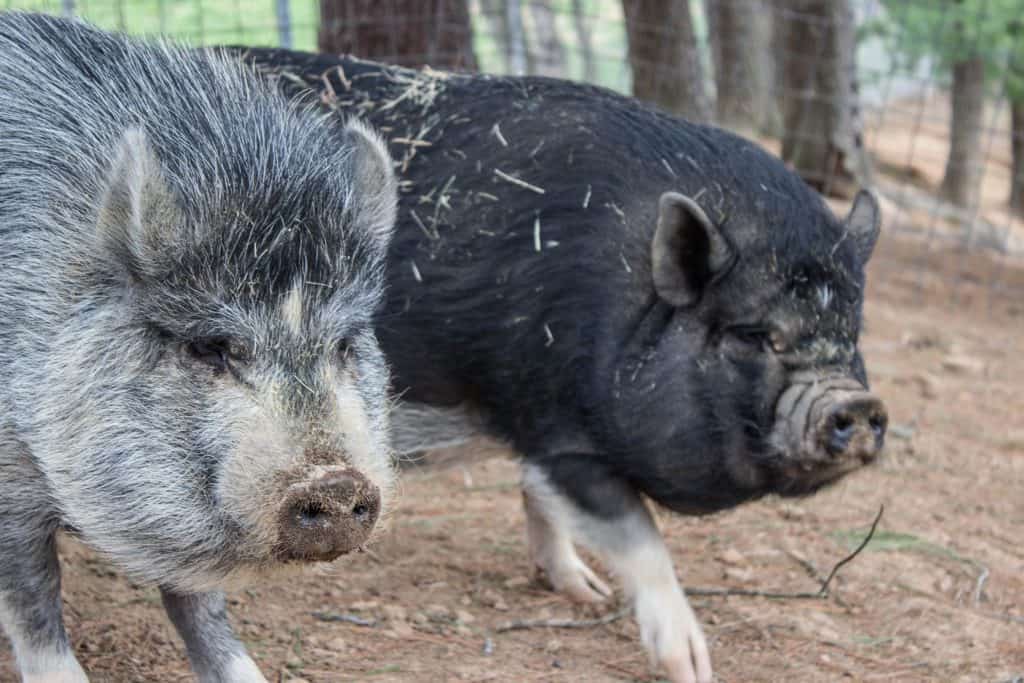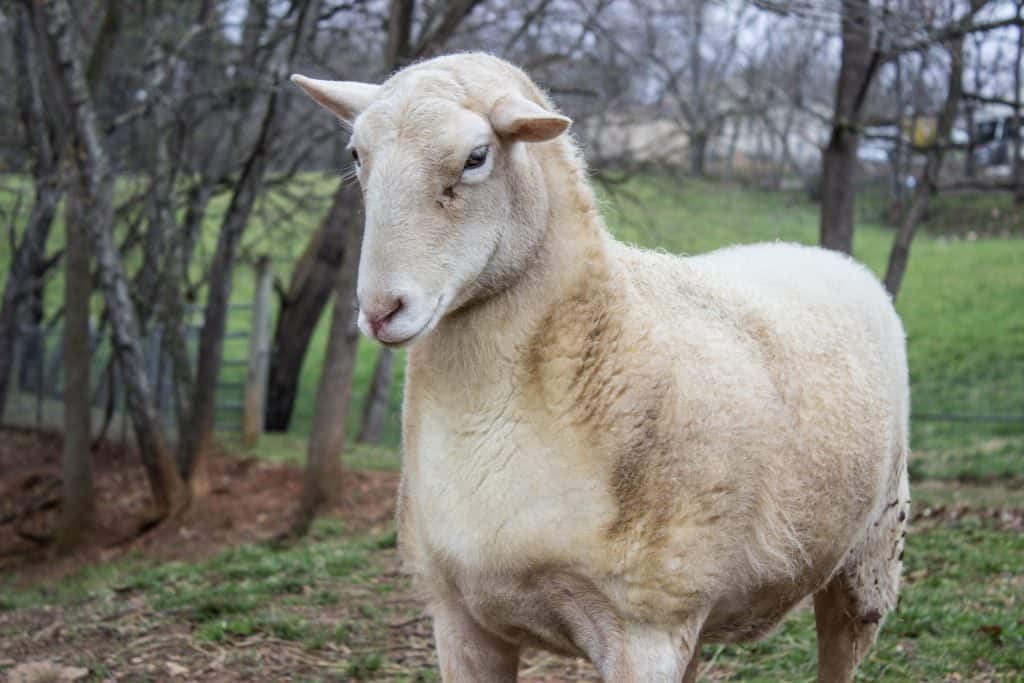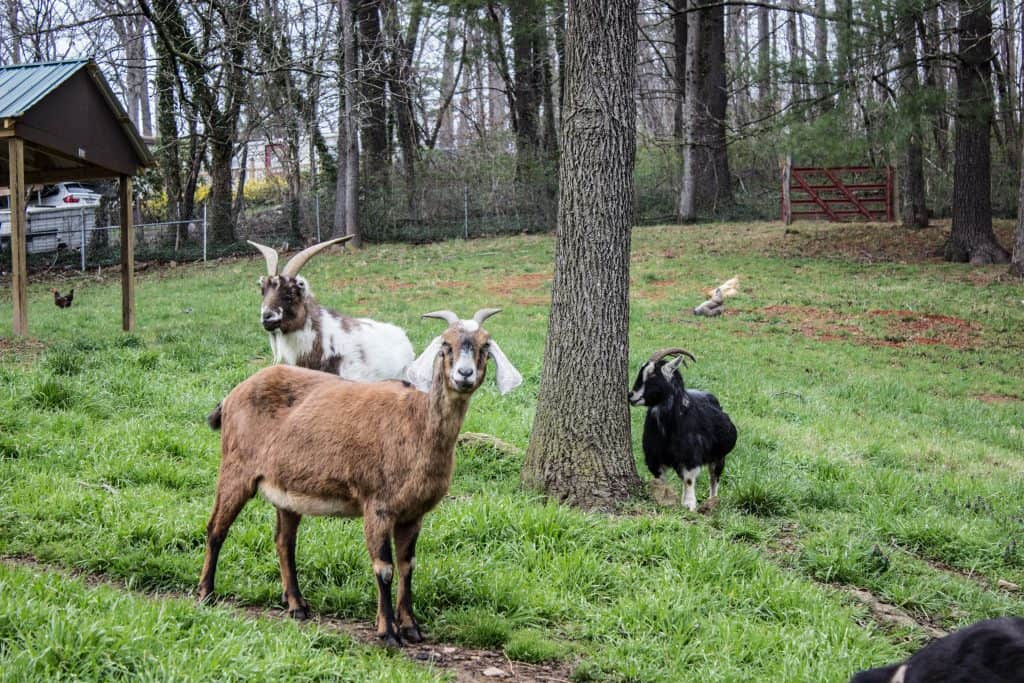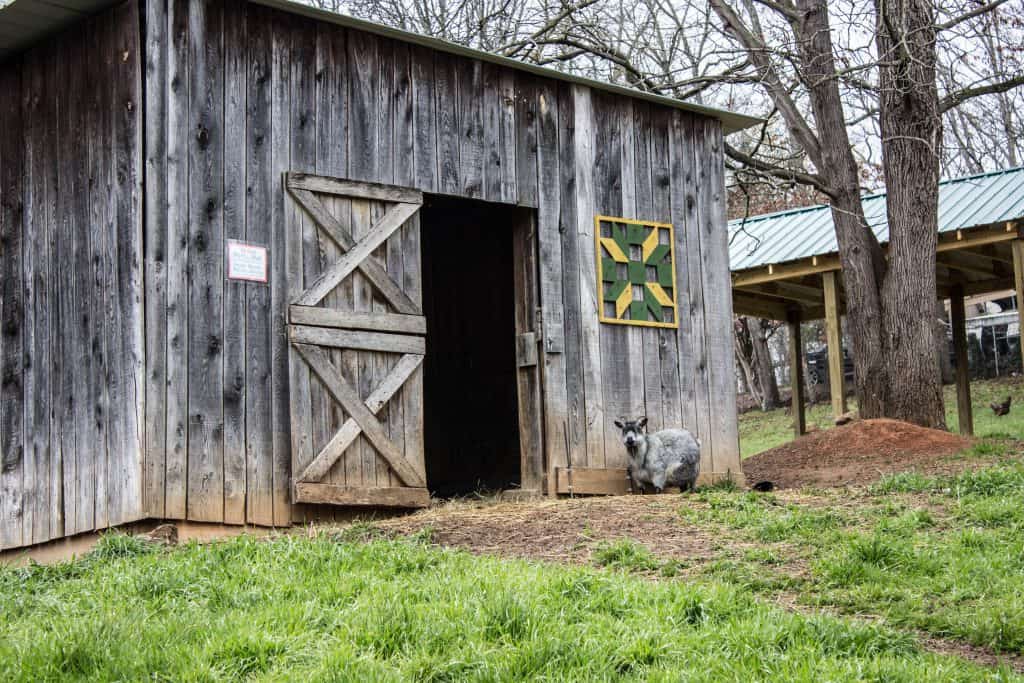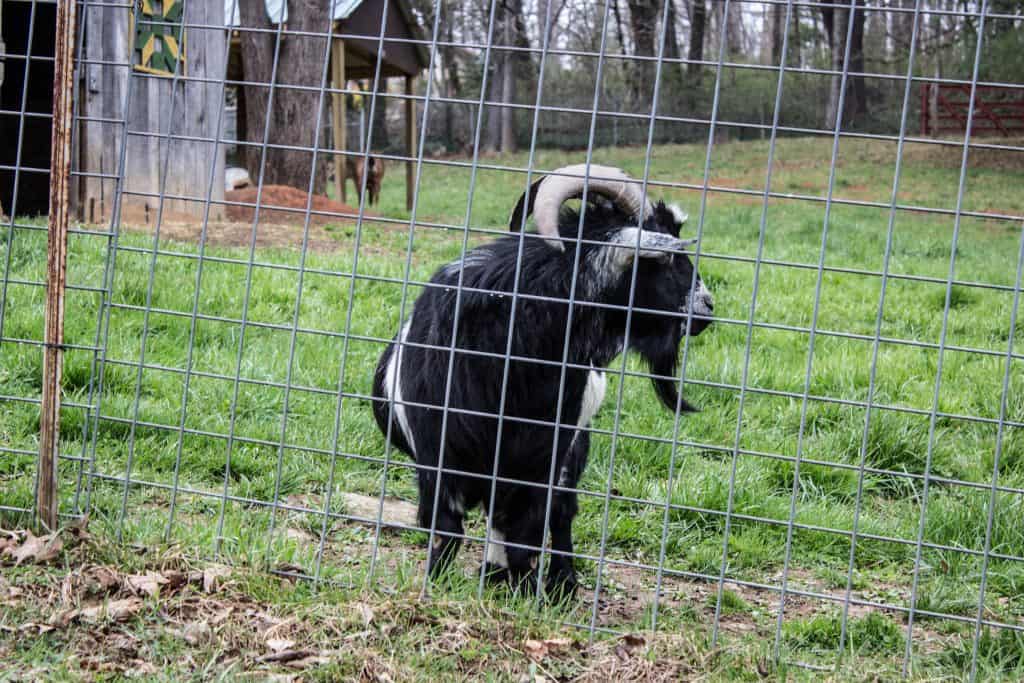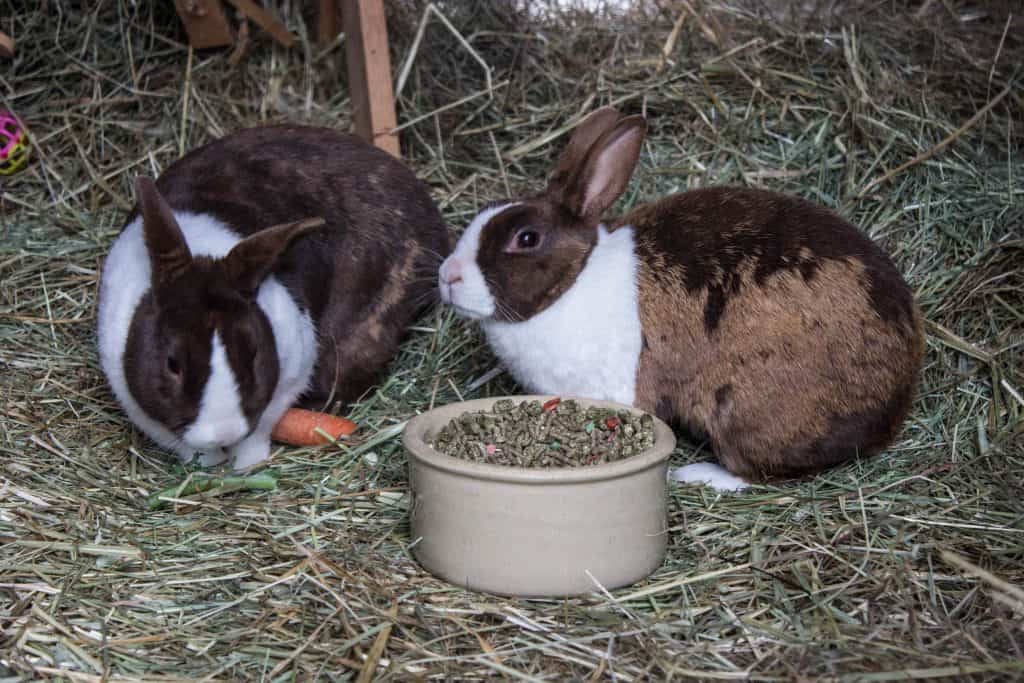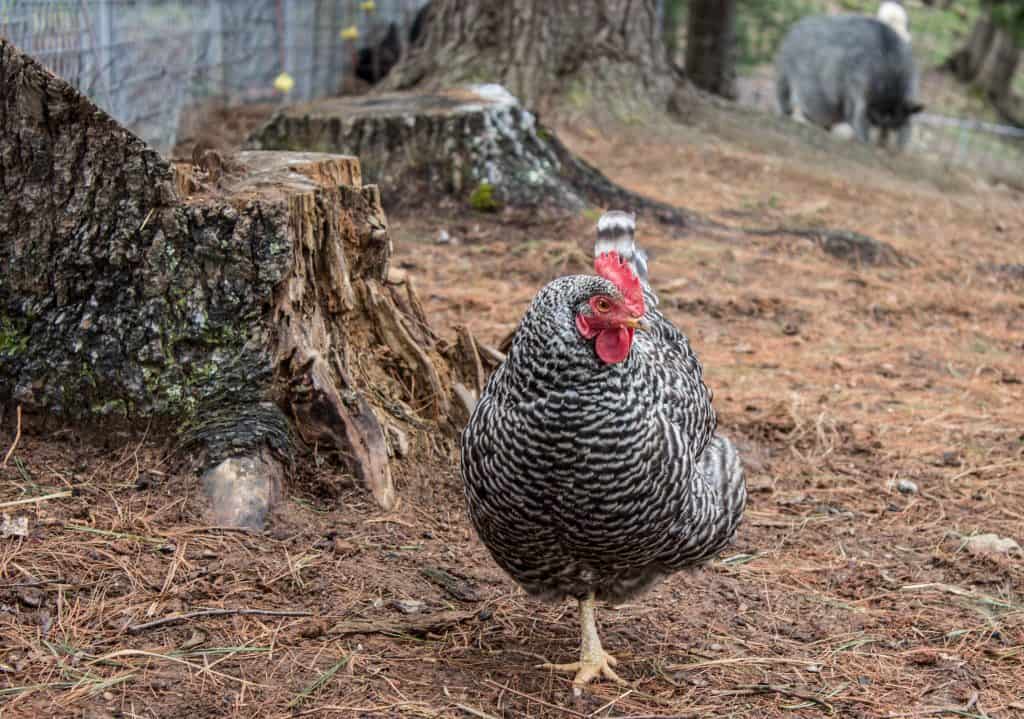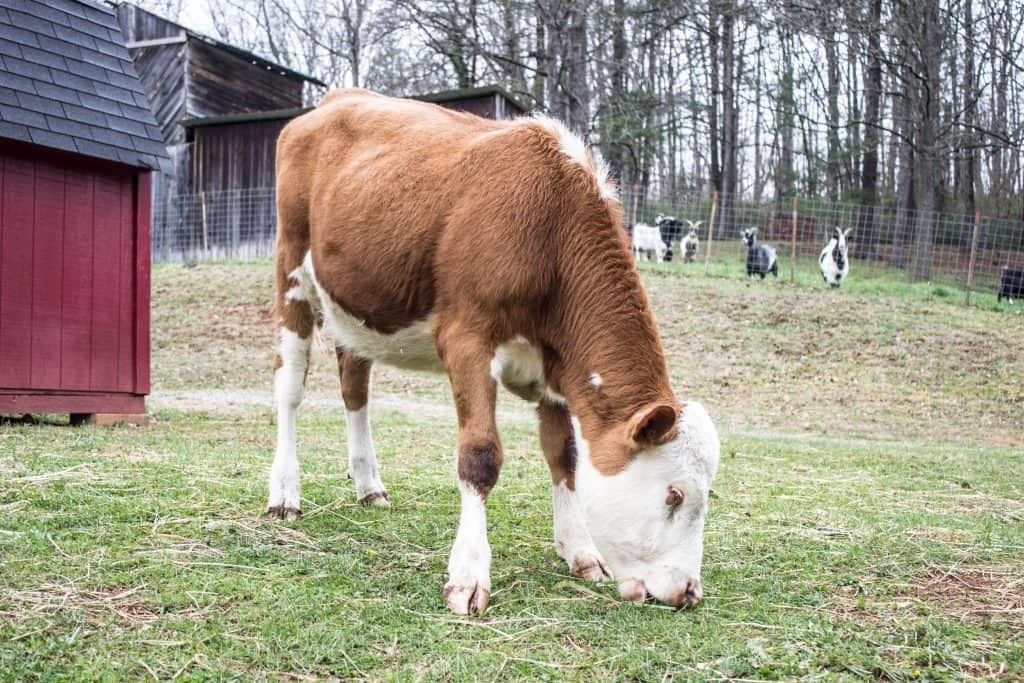 ---
Where is Animal Haven of Asheville?
Animal Haven of Asheville is located right near the heart of Asheville.
65 Lower Grassy Branch Road, Asheville North Carolina
---
ESSENTIAL INFO
Hours // Tuesday-Saturday 11a-5p
Address // 65 Lower Grassy Branch Rd, Asheville
Website // www.animalhavenofasheville.org
Have you ever been to an animal sanctuary?? Tell me about it in the comments below ↓↓↓
Looking for a place to stay in Asheville? Check out reviews here and book here.
Looking for places to eat? Here's my vegan guide to Asheville
What else have I written? You can find more animal sanctuary posts here and more Asheville posts here.
Like this post? Have Questions? Hit me up on Facebook | Twitter | Instagram | Pinterest | Email
↓↓↓ PIN IT ↓↓↓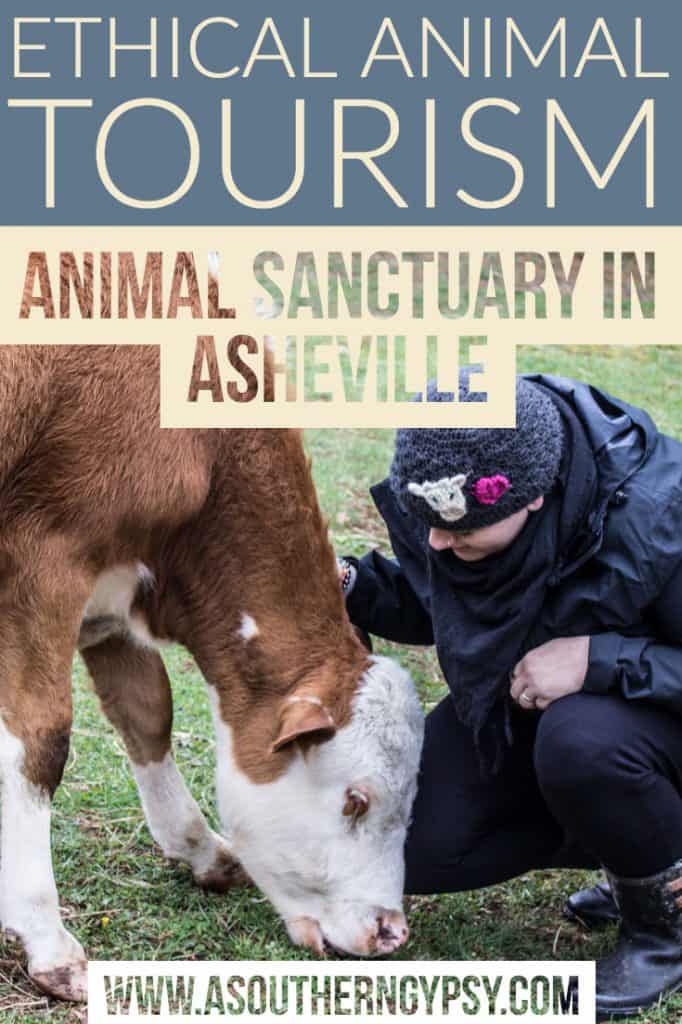 Latest posts by Ashley Hubbard
(see all)