This post may contain affiliate links, meaning if you book or buy something through one of these links, I may earn a small commission (at no extra cost to you!). Please see my disclosure.
Finding unique things to do in Panama City Beach may seem impossible. It's one of the most popular spring and summer destinations, and you'll find plenty of tourists lying on the beach, shopping at nearby retail stores, or going to just one more putt-putt golf attraction.
Editor's Note: I fully encourage everyone to limit travel as much as possible during the COVID-19 pandemic. However, if you do choose to travel, I hope that you'll do so safely. Please consider visiting outdoor or less-populated destinations, traveling by car, traveling in small numbers, and respecting everyone around you.
But, there are so many things to do in Panama City Beach, and they don't all include a potential sunburn. Pack your sense of adventure and go beyond the white sand of the beaches with these unique things to do in Panama City Beach.
And, make sure to check out our vegan, cruelty-free, and ocean-friendly beach packing list.
This post was written in collaboration with Hotels.com.
All opinions are, of course, my own.
Finding a Place to Stay in Panama City Beach, Florida
There are plenty of great options for accommodations in and around Panama City Beach. There are more than 16,000 options for lodging (vacation rentals, motels, and hotels) in the area. But, how do you find the right place?
First, think about how important it is to be right on the beach. If you don't mind a walk to the beach every day, you may find a less expensive place to stay off shore. If you're wanting to wake up to the beach every morning, search for a beachside condo.
Unique Things to Do in Panama City Beach
Visit Shell Island
Shell Island is approximately 7 miles of undeveloped barrier island that runs east to west between the Gulf of Mexico and the St. Andrew Bay. It's a favorite spot for locals and tourists, and for good reason.
A visit to Shell Island will provide you a glimpse into the most natural form of Florida. With sand dunes, coastal scrub forest, pine hammocks and an inland lake, the area is a perfect home for deet, nesting shorebirds, ghost crabs and endangered species like piping plovers, snowy plovers, loggerhead and green sea turtles.
Swimming and diving are some of the best experiences you can have here, or lace up your tennis shoes to hike inland to explore coastal plants, birds and wildlife communities in pristine condition.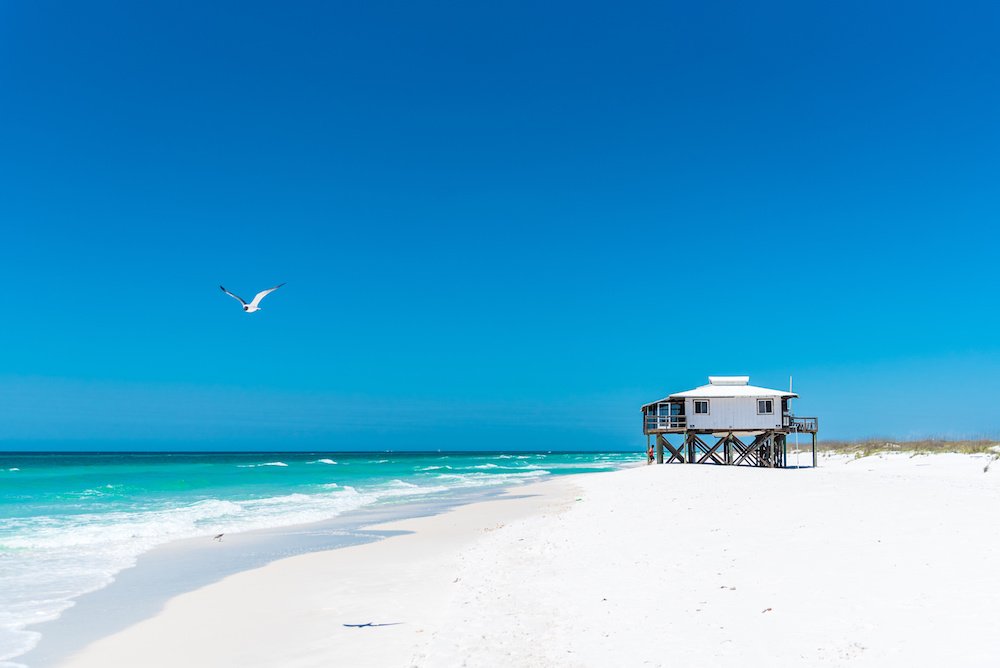 Take a dolphin sunset cruise
The Gulf of Mexico is home to the largest concentration of bottlenose dolphins in U.S. waters. And while it's not a guarantee that you'll see one of these fun sea friends, it's definitely likely. The leaders of these cruises are well-versed in the habits of dolphins, and will be sure to get you a glimpse if they can.
Hop on one of the many (and when I say many, I mean soooo many) dolphin tours available in Panama City Beach, and be amazed. Some of the best rated cruises include Blue Dolphin Tours, Dolphin and Snorkel Tours, Inc. and Island Time Sailing.
What makes a dolphin cruise even better is taking it at sunset. You can't beat two attractions for the price of one, right?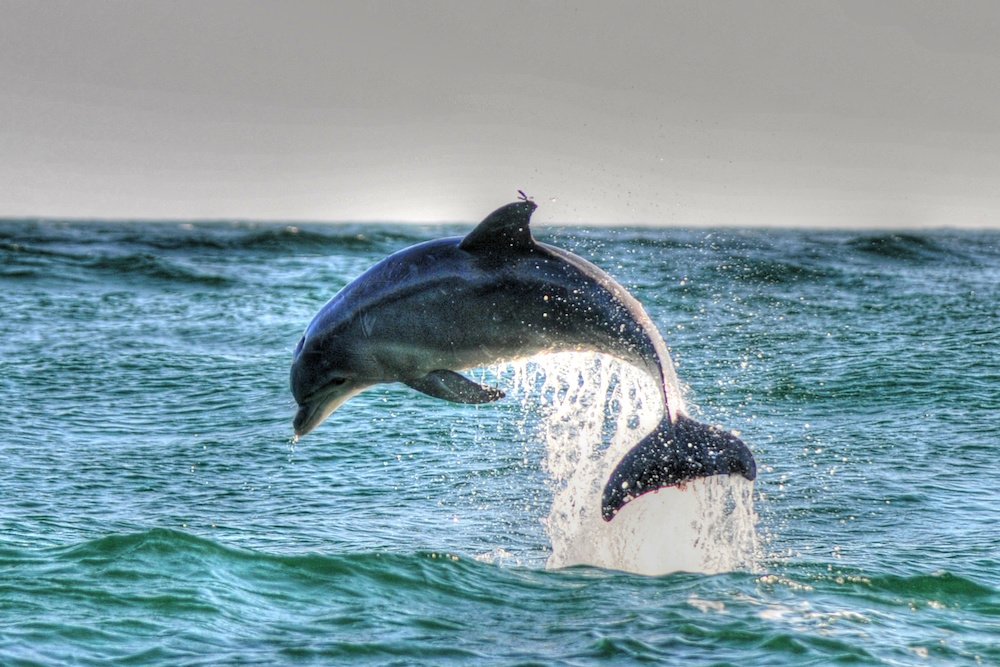 Explore the parks
You'll find four parks around Panama City Beach to explore. Two of Florida's State Parks offer the opportunity to snorkel and surf and also walk through natural areas, and the other two parks also offer a walk off the beaten path.
St. Andrews State Park: The Gulf of Mexico sits on one side of the park and St. Andrews Bay sits on the other. If you love swimming, snorkeling and surfing, there's plenty to do here. And if you're not looking to spend time in the water, consider a walk through pine trees and along the dunes and coastal plant communities. You can even stay overnight for a fee in addition to admission.
Camp Helen State Park: This state park is home to one of the largest coastal dune lakes in Florida. For a $4 per vehicle fee ($2 for pedestrians/cyclists), you'll have access to swimming, beachcombing, hiking and fishing. You can also learn more about the history, with prehistoric middens and mounds indicating that humans inhabited the area more than 4,000 years ago.
Conservation Park: The City of Panama City Beach and the Florida Department of Environmental Protection established Conservation Park to help enhance the enjoyment of hikers, cyclists and nature lovers. Many of the trails in the park offer opportunities to observe native wildlife roaming freely, and trails vary in length and difficulty.
Frank Brown Park: Frank Brown Park is your typical city park, complete with athletic fields, a swimming pool, events center and pet-friendly areas. With over 200 acres of space, you'll find playgrounds, picnic areas, fishing lakes, greenways and pet-friendly trails and a dog park.
Scuba diving
There are plenty of opportunities to dive in Panama City Beach, no matter your skill level or experience. Panama City Beach is the Wreck Capital of the South, and you can expect to find wreckage and beautiful sea creatures and ecosystems on any dive.
Diver's Den Dive Shop, the oldest and largest dive shop in Panama City Beach, has been serving divers since 1976. Diver's Den is one of the best for off-shore diving, and the shop offers plenty of classes and dives.
For beginners or boat-anxious, shore diving or snorkeling at the jetties of St. Andrews State Park is perfect. You can find a complete guide to Panama City Beach diving here.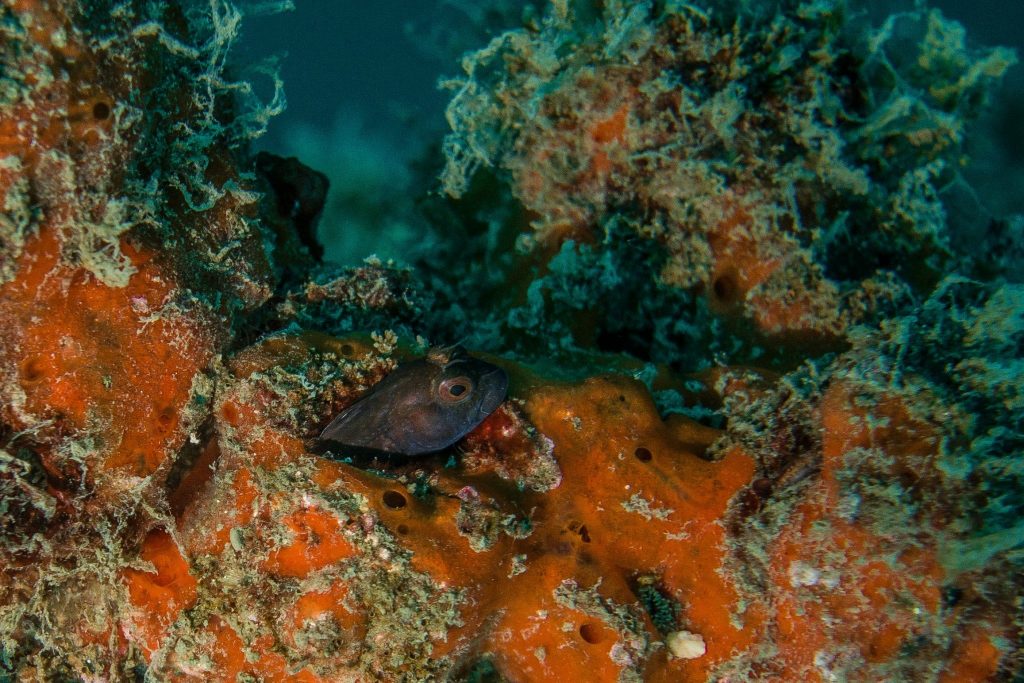 Museum of Man in the Sea
Where are my history buffs at? More specifically, diving history buffs? The Museum of Man in the Sea is owned by the Institute of Diving, and it showcases the progress of underwater technology.
In this museum you'll find treasures, old and new technology and develop a new understanding of what man has been exploring for thousands of years.
There's another diving museum in Florida – all the way down in Islamorada, Florida Keys.
Russell-Fields Pier
This area of Panama City Beach offers a little bit for everyone in your crew. While fishermen obviously come here, you're probably not a fisher if you're on my site. The pier is also a great place to go to watch the water, look for dolphins and other marine life, and just enjoy the gorgeous views.
You can access the pier for $3.
Latest posts by Ashley Hubbard
(see all)