This post may contain affiliate links, meaning if you book or buy something through one of these links, I may earn a small commission (at no extra cost to you!). Please see my disclosure.
Editor's Note: I fully encourage everyone to limit travel as much as possible during the COVID-19 pandemic. However, if you do choose to travel, I hope that you'll do so safely. Please consider visiting outdoor or less-populated destinations, traveling by car, traveling in small numbers, and respecting everyone around you.
Summer is nearly here and, along with it, our travel plans. Only this year, far-flung destinations are a bit out of reach, and tourist destinations are having to rethink how they can safely welcome guests and visitors. But if you've been cooped up since March, trying to "stop the spread" and "flatten the curve" along with the rest of society, you know how real cabin fever can be. And you need to go somewhere—anywhere! Road trips are perfect but there are a few road trip safety tips to keep in mind.
In the coming summer months, as certain regions begin lifting coronavirus restrictions, it will be tempting to try to get away, even if it's a simple road trip, which is perfect, actually, in these circumstances! However, if you plan to drive a long distance from home or just take a quick weekend trip, there are some precautions and extra steps you must consider. To stay healthy and safe on your travels, here are a few essential road trip safety tips during Covid-19.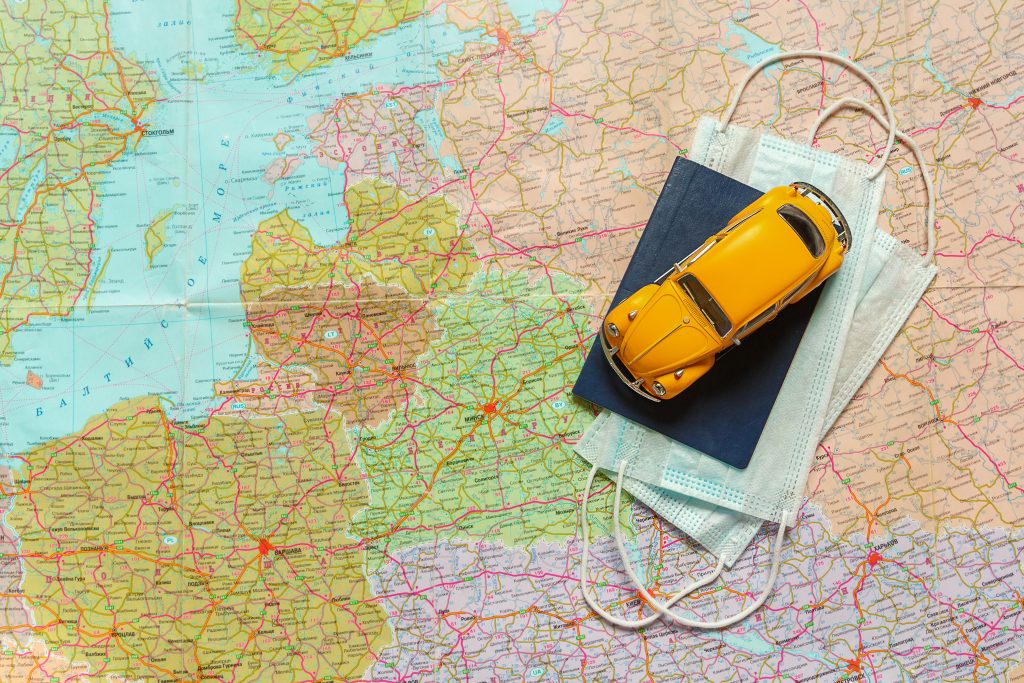 Packing a Sanitation Road Kit
Your bags are packed and you've decked out your ride with fun car accessories to make the journey feel extra cozy and stylish. But besides the creature comforts and a well-thought-out ensemble, you should also keep your health and safety in mind. Whenever you take a road trip, it's essential to have enough water, snacks, medications, and a convenient and colorful pop-up trash bin to keep your car floors clean, but it's even more important during the COVID-19 pandemic to carry proper sanitation supplies to keep you and your family healthy and safe.
Create a "Covid-19 road kit" with the following items:
At least two face masks per person
Hand sanitizer or rubbing alcohol
Sealable disposable plastic bags
Tissues and paper towels
Pack everything into a clear and sealed plastic box that allows you to spot where everything is and which can be easily carried in and out of your accommodations. If you choose, you could also bring along a handheld vacuum cleaner with a HEPA filter that helps to purify the air. Also, don't rely on picking up extra supplies along your journey; you never know how scarce they may be in other cities and regions.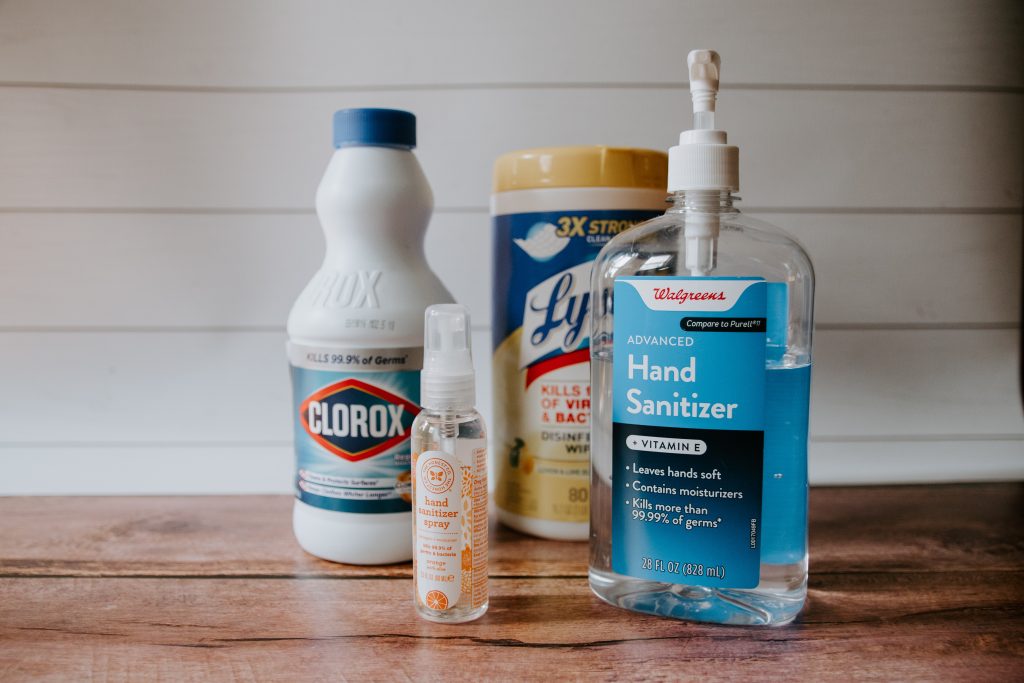 Keep Your Car Coronavirus-Free
With your sanitation stash at the ready, you can keep your car coronavirus-free as you hit the road. Here are some essential road trip safety tips on how and when to use each:
To reduce the risk of transmitting the virus, wipe disinfectant across every part of your vehicle each time you hop in—door handles, seatbelts, gear shifts, steering wheel, turn signals, phone chargers, radio console, and every little knob and button! Be sure to sanitize your hands too. Also, try to limit passengers to just your family, avoiding valets or other services if possible.
Wash hands with soap and water before meals or snacks and after using a restroom. Be extra diligent when making pit stops and using public restrooms. Once you've washed your hands thoroughly, avoid touching fixtures like faucets and door handles. Grab them with a paper towel or tissue instead.
When pumping gas, wear disposable gloves instead of wiping down the nozzle. Dispose of the gloves before getting into your car and wash your hands immediately after.
Use a card payment whenever possible, avoiding unnecessary face-to-face contact or cash transactions. Your plastic credit card can be cleaned and disinfected with a wipe, but paper cash cannot.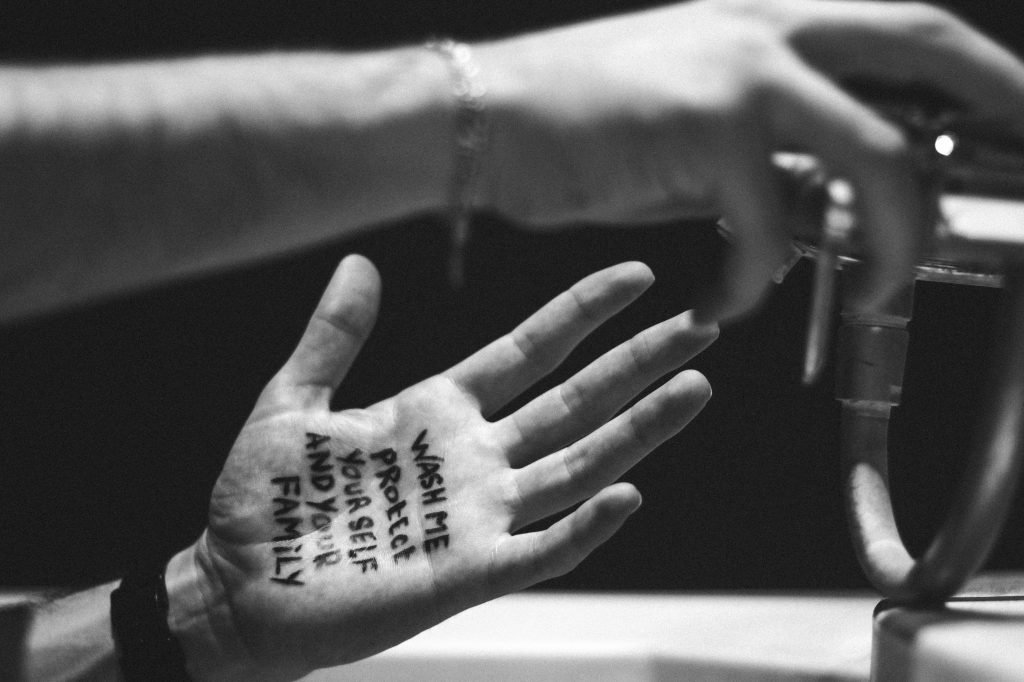 Plan Your Route to a Tee
Before you set out on a road trip, it's important to prepare and plan your route. Even if it's a route you know like the back of your hand, it may have changed—a lot may have changed. Your usual pit stops may be temporarily closed, and you may find it more challenging to find a place to stop for meals or to rest.
Before you go packing the car, examine your route closely, and determine the best places to stop for gas or food or potty breaks. Remember: You may be passing through states that have different reopening phases, so it's important to be aware of any relevant travel advisories. For example, certain states have announced closures of rest area food courts and suspended in-person toll booths, sending toll fees by mail. Check the Federal Highway Administration website for the most current, up-to-date specifics for the states you'll travel through.
In general, you'll need to be self-sufficient. Avoid entering any grocery store, liquor store, or the local Target, avoiding the risk of contracting coronavirus as you travel. Plan and pack the things you need in advance and bring your own drinks, pet food, toiletries, et cetera, instead of needlessly replenishing supplies.
Dining
Some states have opened restaurants for dine-in services, such as Georgia, Texas, and Utah. But, for the most part, it's still takeout only. Many common fast-food chains are also drive-through only. For the restaurants and dining options that have opened up for dine-in, expect a limited number of tables, and consider securing reservations.
Wash your hands before you eat and, once you've left the restaurant, practice all the same sanitation steps before entering your car.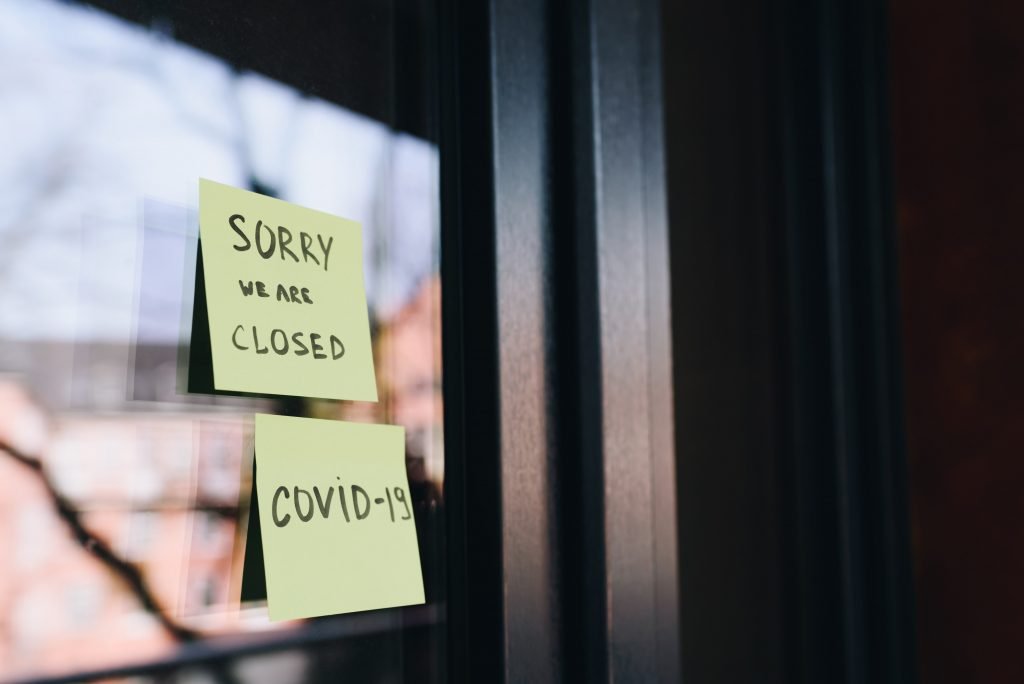 Sleeping
If you need to stay overnight in a hotel, be sure to call ahead and confirm your reservation. Major hotel chains like Holiday Inn and Hilton have changed their cleaning strategies and check-in procedures to combat the COVID virus. And Airbnb and short-term rentals offer private accommodations with greater social distancing and limited host interaction with keyless entry, as well as ramped-up cleaning efforts between guests.
Even still, it's wise to carry your own means of sanitation and to disinfect frequently touched surfaces, such as elevator buttons or doorknobs and handles in your room. Also disinfect the TV remote, bathroom countertop, and fixtures, as well as any surface where you've placed down personal items. For longer hotel stays, ask to forgo housekeeping services to further limit the number of people who come through your room.
When planning your route, take the extra time to find a nice accommodation. With fewer guests, you might even be upgraded to a nice suite!
RESOURCES
Planning a trip for the future? Here are my resources.
Interested in starting a blog? Use these resources.

Latest posts by Ashley Hubbard
(see all)