This post may contain affiliate links, meaning if you book or buy something through one of these links, I may earn a small commission (at no extra cost to you!). Please see my disclosure.
It doesn't feel like too long ago that I was visiting Trew Love Rescue + Sanctuary in North Carolina but time has a funny way of passing way too quickly. I recently (okay fine, it was in July) spent ten days house-sitting in Asheville and it was so nice exploring a city that I love so much in more depth. It gave me time to do a lot of hiking, check out more vegan food in one of the best vegan cities in the country and visit a few more animal sanctuaries.
Psst: Looking for more things to do in North Carolina? Check out a few of our other posts!
I had been following Trew Love Sanctuary on social media for quite some time and I knew they had a brand new piglet and a baby turkey (baby turkeys are called a "poult" by the way) and I was so pumped to meet them. The weather had other plans though. While it had rained almost every day I had been there, the day I was headed to Trew Love was a torrential downpour so I turned back and made the hour drive back to Asheville and began to wallow in my own sorrows at possibly missing out since I was due to leave in a couple days.
We made it work though – I put on my rain boots with determination.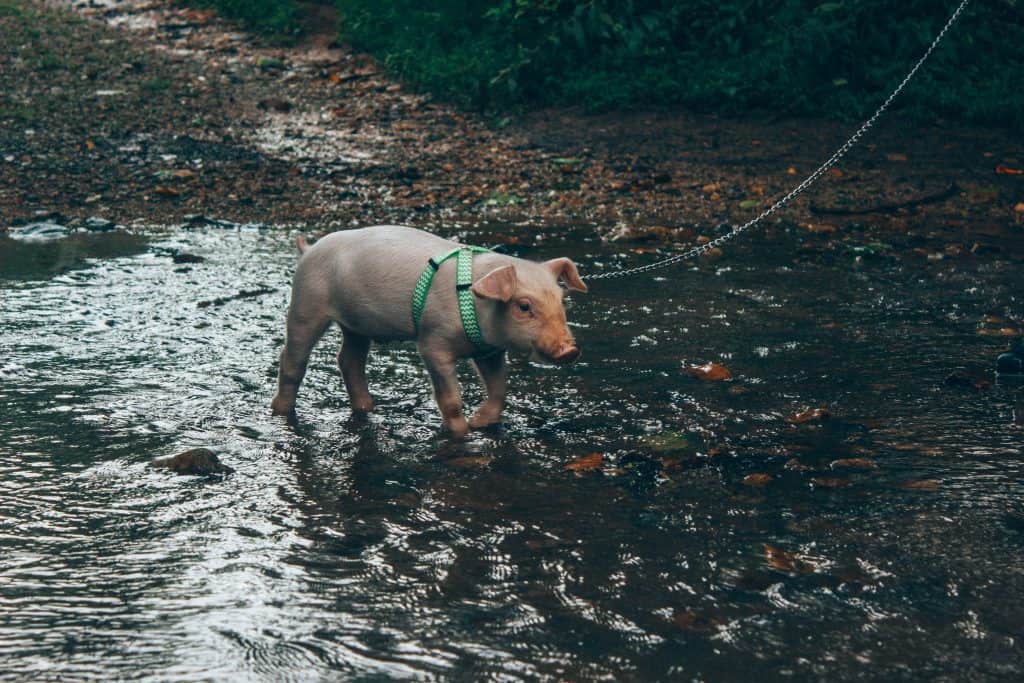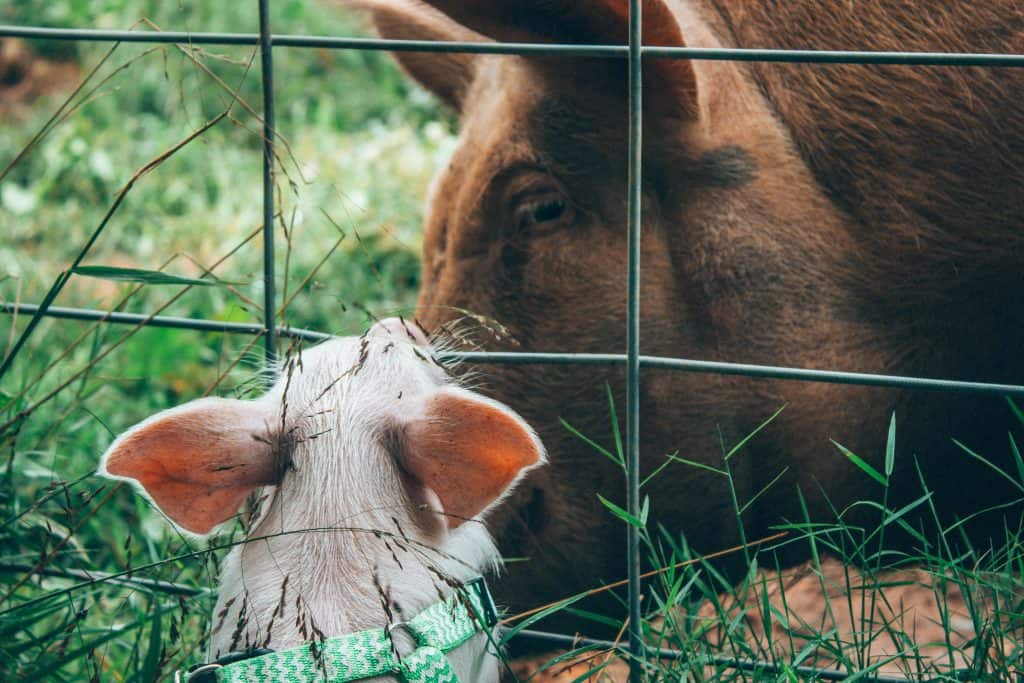 ---
What is Trew Love Rescue + Sanctuary?
Trew Love is a farmed animal eco-sanctuary and organic farm founded in 2016 by Trish and Drew. I love the mash-up of their names and play on words — too perfect!
Trish and Drew were already ethical vegans and after rescuing two stray pigs, they decided to form a micro sanctuary. That didn't last long though when they decided to move to a larger property to accommodate more rescues in the future, going from 3 to 15 acres five hours away in the foothills of North Carolina.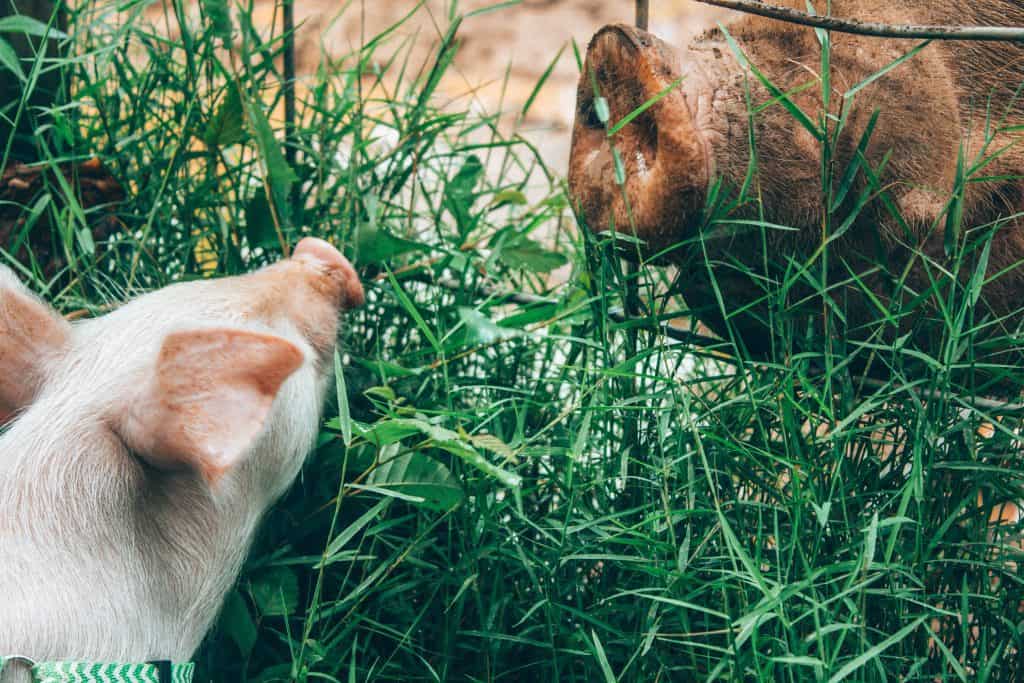 ---
The Residents of Trew Love Sanctuary
These two wonderful human beings care for…get ready for this…89 animals on their property. This number may actually be higher now as I know they've definitely taken in another piglet from Hurricane Florence and possibly more. Here are a few of their stories.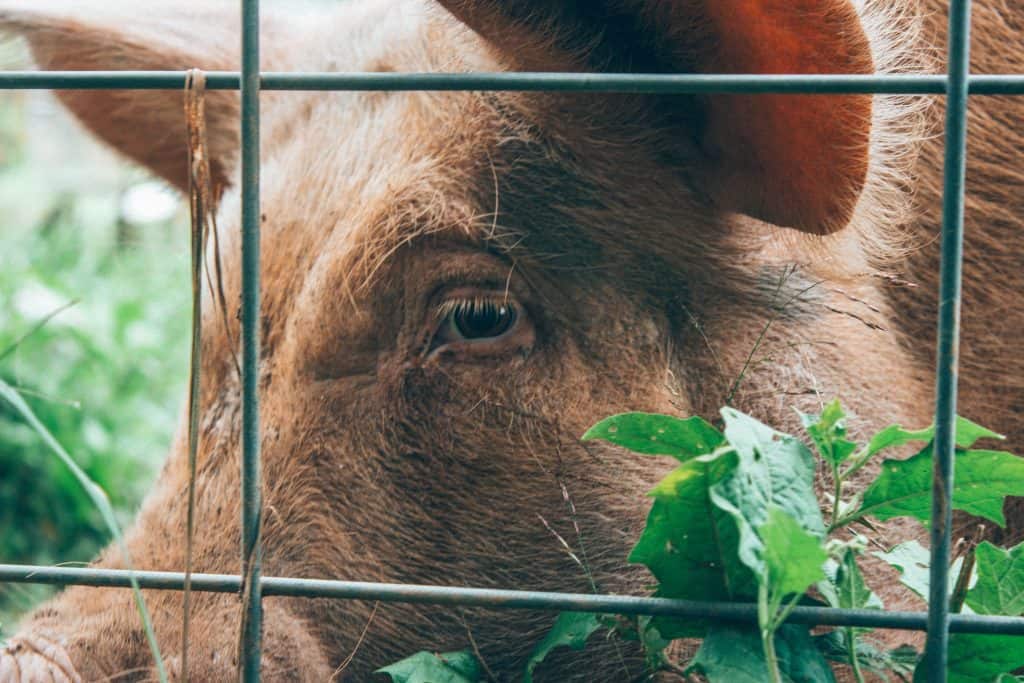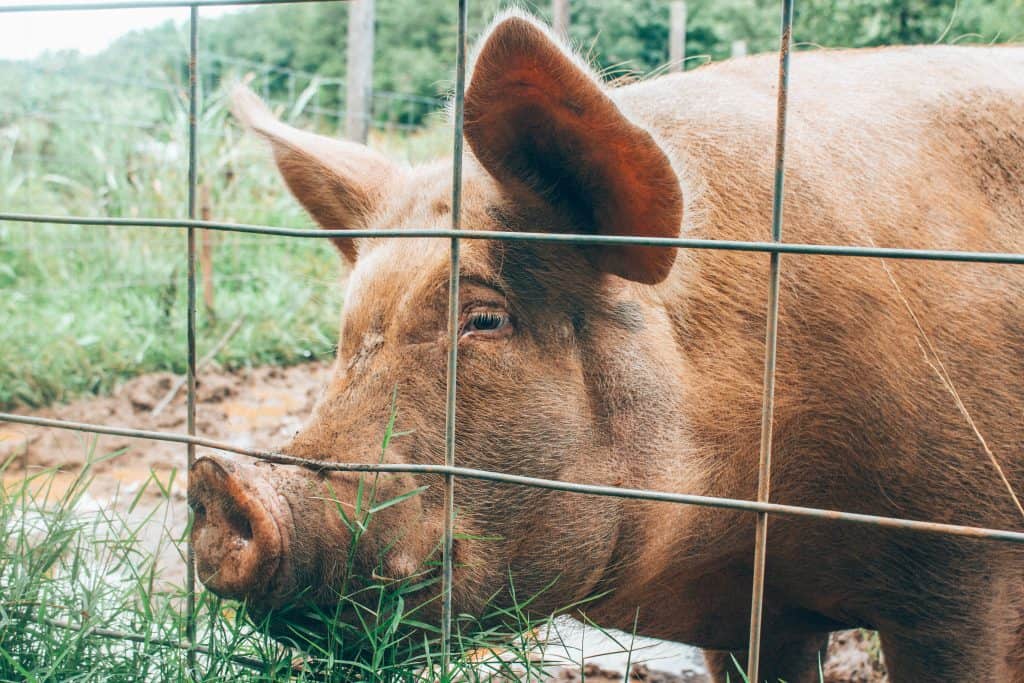 Preston
Preston is the largest pig on the property, I believe. Although, he'll soon be joined by piglets, Ahimsa and Tuni as they are also traditional farm pigs. Preston was being raised by hobby farmers who intended on fattening him up to eat him but had a change of heart and gave him to the sanctuary.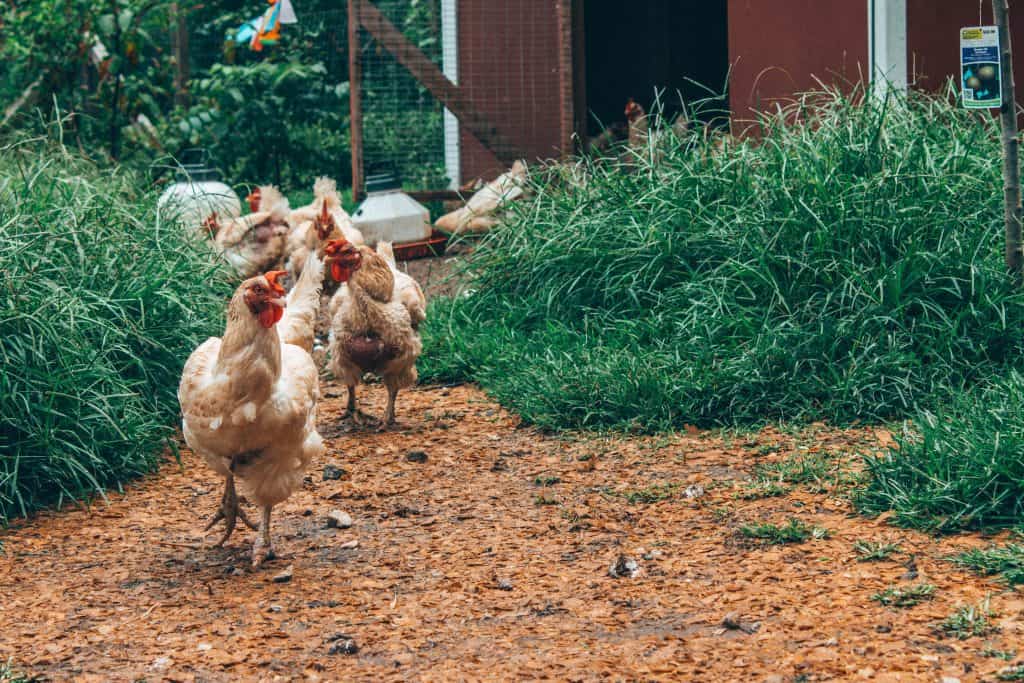 The Last 56
'The Last 56' refers to 55 hens and 1 rooster that were left to starve at a factory farm. Trew Love was able to rescue them all and placed 14 hens and the rooster with other sanctuaries, leaving 41 of the hens at Trew Love. This large brood of hens were so impressive to see. I know it can be hard for some people to form that connection with birds the same way they do with cows, horses, and pigs, but if you give them a chance, you'll soon find out they each have individual personalities too and are magnificent creatures.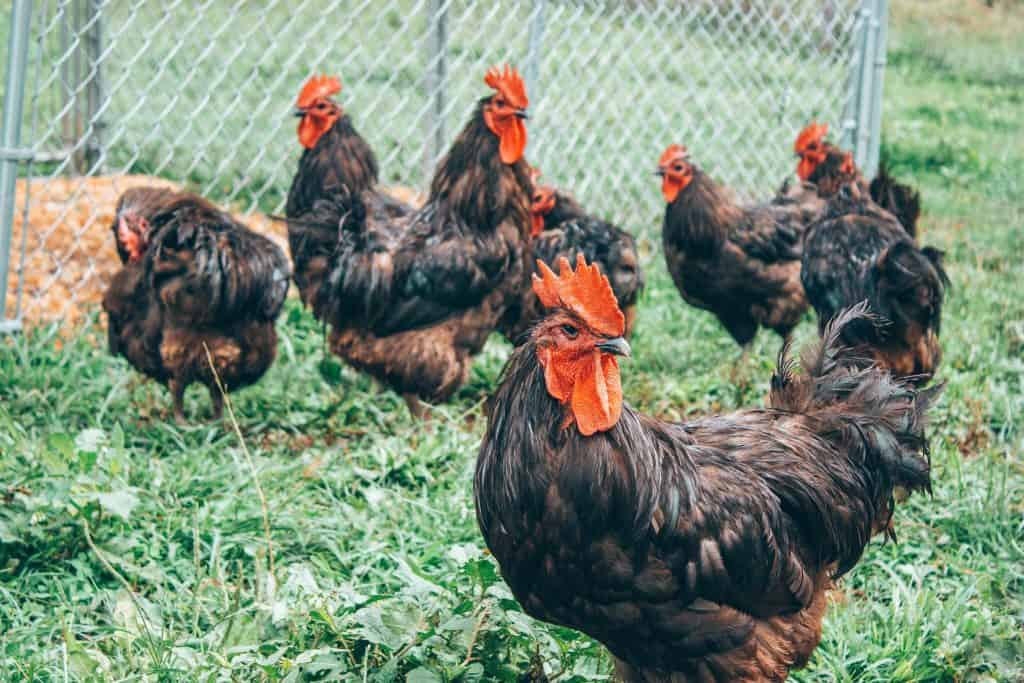 The Bachelor Flock
These guys were magnificent. It's difficult to do them justice in pictures but they were so handsome and I'm pretty sure they knew it. 'The Bachelor Flock' consists of 10 Australorp roosters that came to the sanctuary last year. Roosters do okay together as long as they aren't also with hens so this handsome flock struts around together doing whatever it is that roosters do best.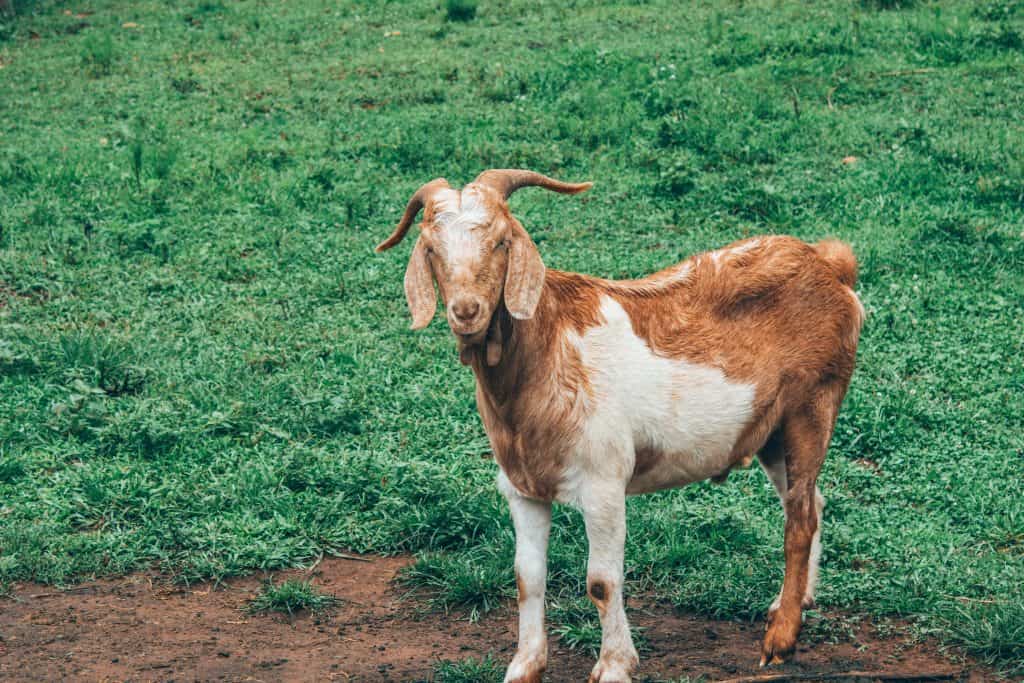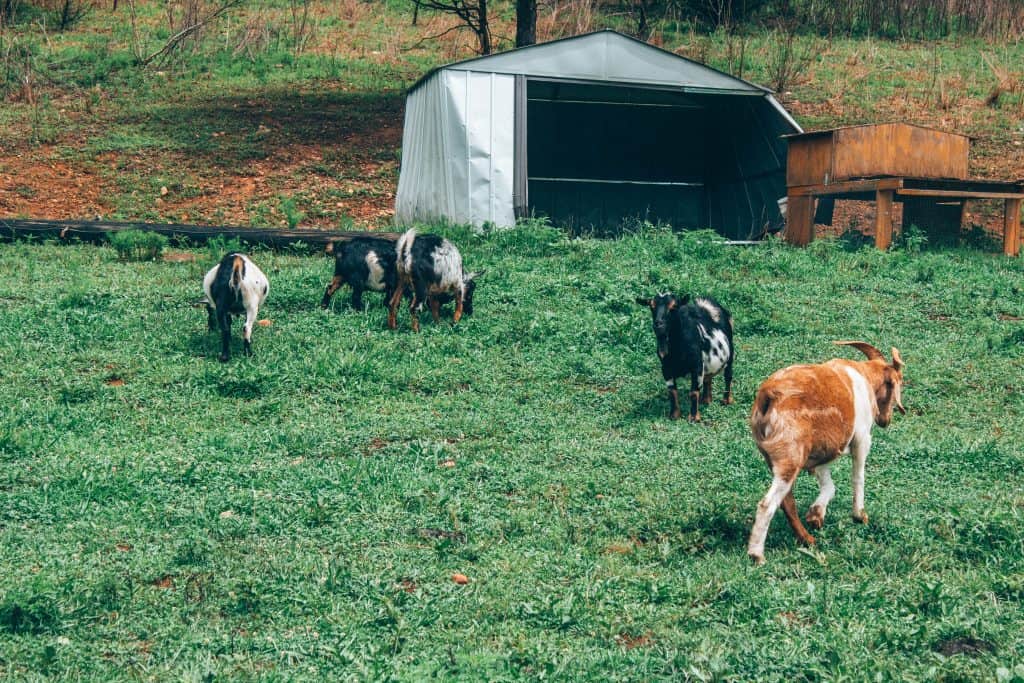 Blue, Brian, Zeb, Stormy, and BJ
Zeb, Stormy, Brian, and BJ are all residents from Trish's previous time as a backyard farm hobbyist. Blue (ironically the tan/reddish goat) is a typical meat breed and when the previous owner could no longer keep him, she made sure he came to the sanctuary.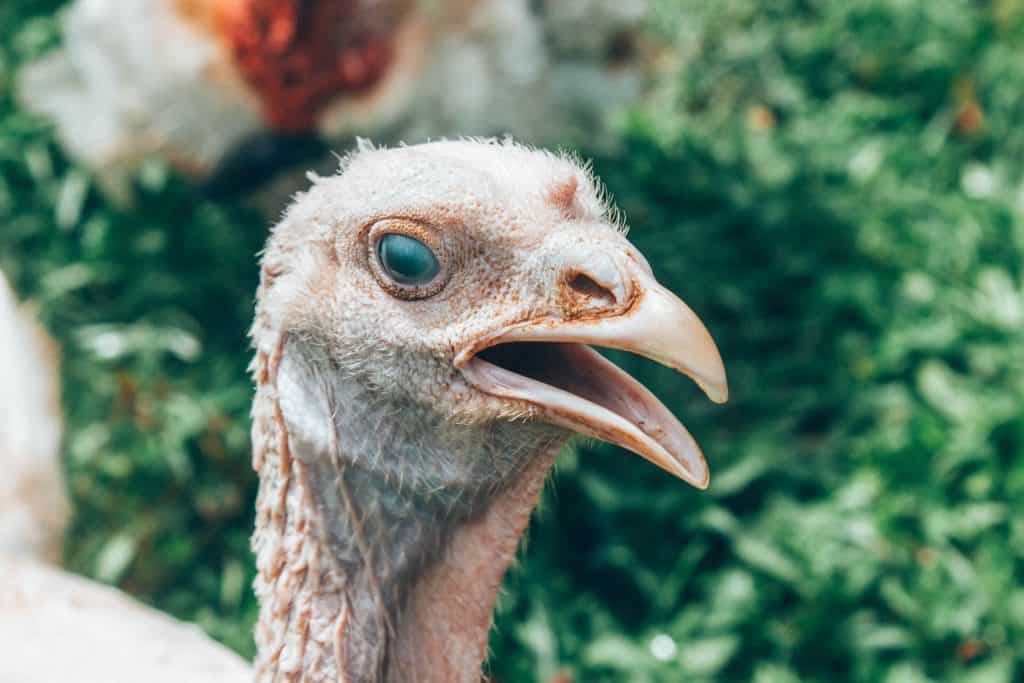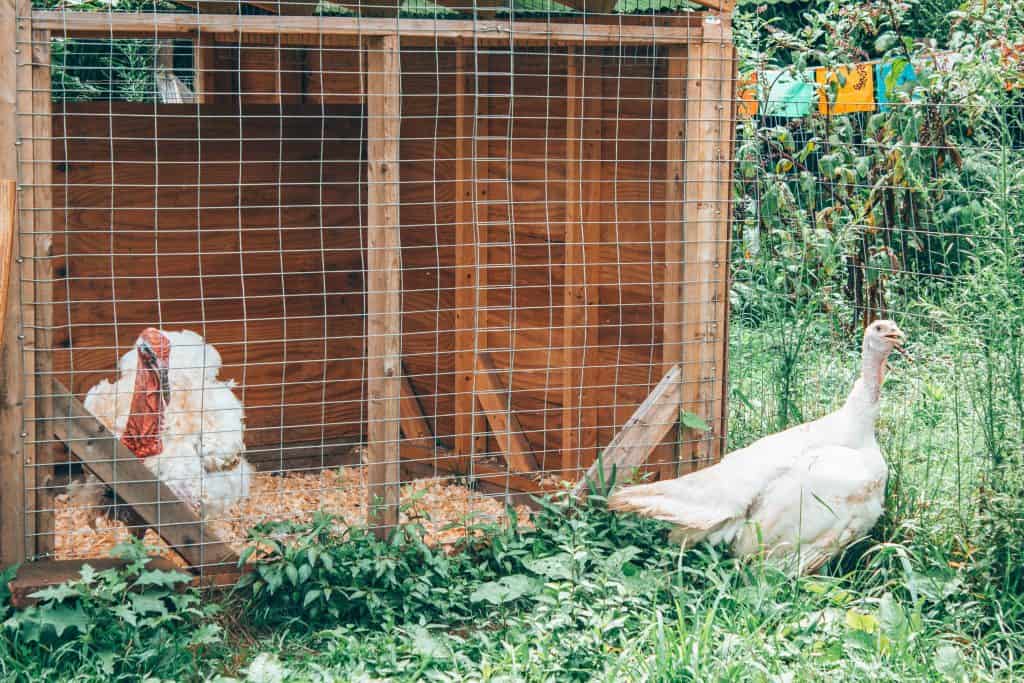 Timmy, Sampson, Lisa and Sandy – 'The Trew Love Turkeys'
Four turkeys that were rescued from a feed store call the sanctuary home. They also have the newest baby turkey that will eventually join the group.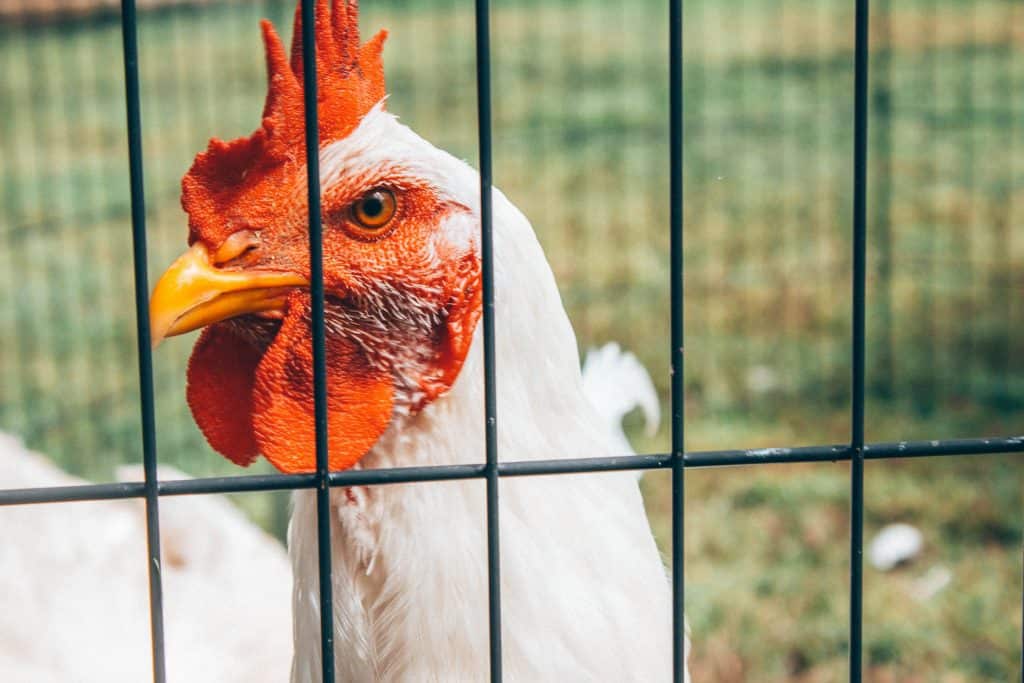 Alaska
Alaska was rescued in a feed store after a 13-year-old vegan overheard a man talking about turning his chicks into nuggets. She compassionately asked the man to spare the life of one of the chicks and that's how Alaska came to live at the sanctuary.
Benjamin
Ben was a typical product of the dairy industry and, as a male, he was useless to the dairy industry. Since he was sick and had leg deformities, the farmer allowed Trew Love to take Ben as he was planning on killing him anyway. He's clearly thriving now!
Those are just a few of the many, many stories at of the residents of Trew Love. There are a ton more including several pigs, guineas, rabbits, ducks and more!
---
Where is Trew Love Sanctuary?
Trew Love Rescue + Sanctuary is conveniently located right in between Asheville and Charlotte, North Carolina in a small town called Bostic.
3115 Bostic Sunshine Highway, Bostic, North Carolina 28018
---
Visiting Trew Love Sanctuary
Trew Love does typically have tours on Saturdays but you'll have to check their website or message them to confirm. There is no charge but donations are very much appreciated. They're also happy to offer private tours outside of their normal tour hours but will ask for a donation due to time constraints.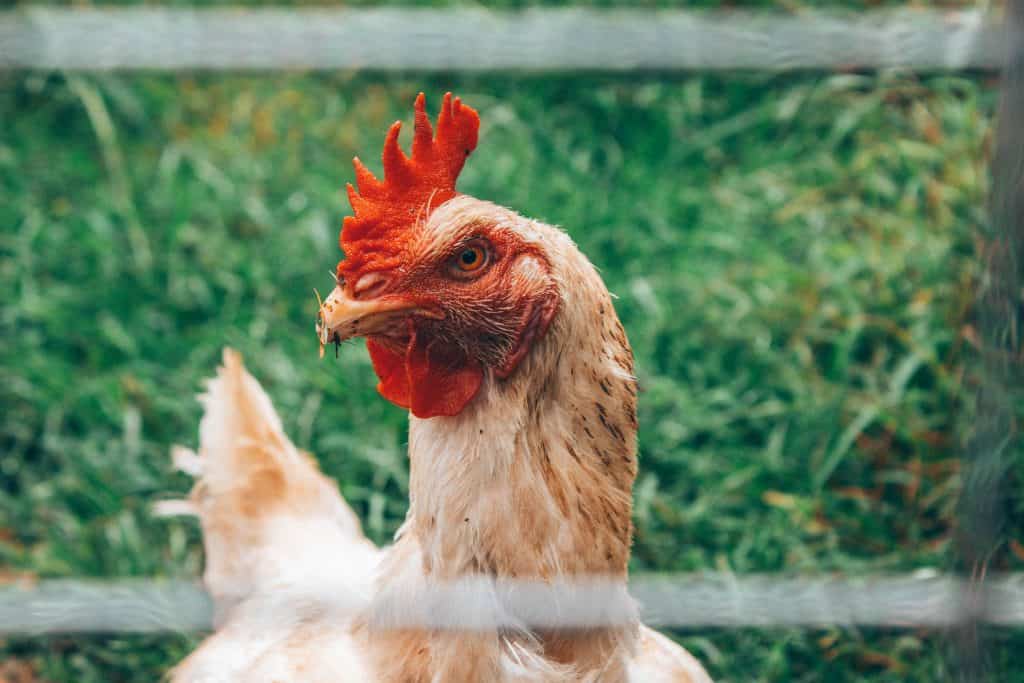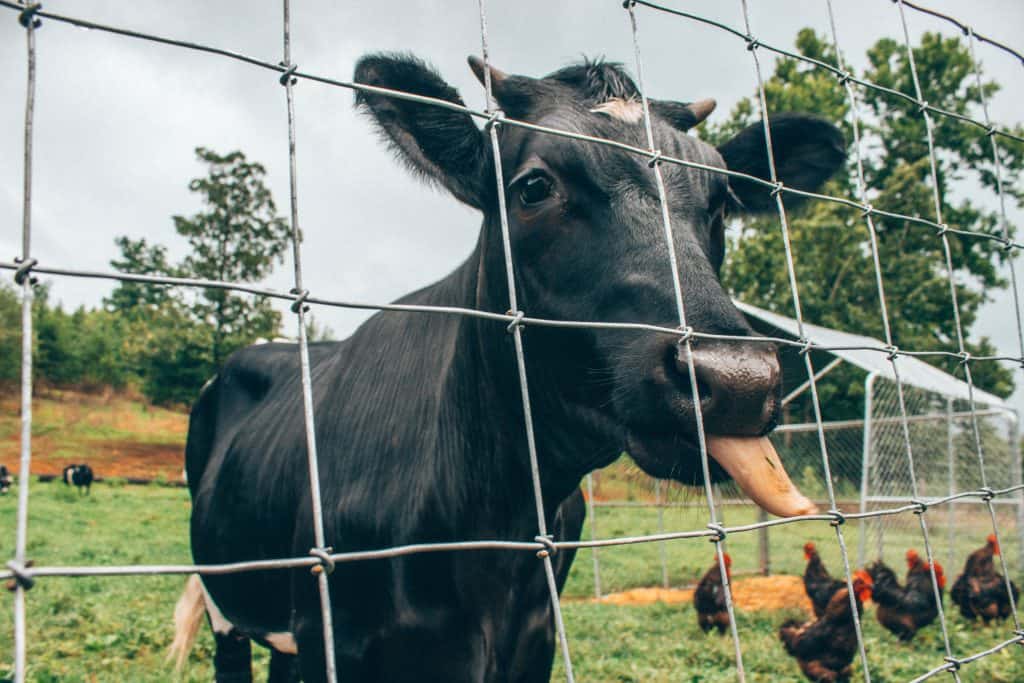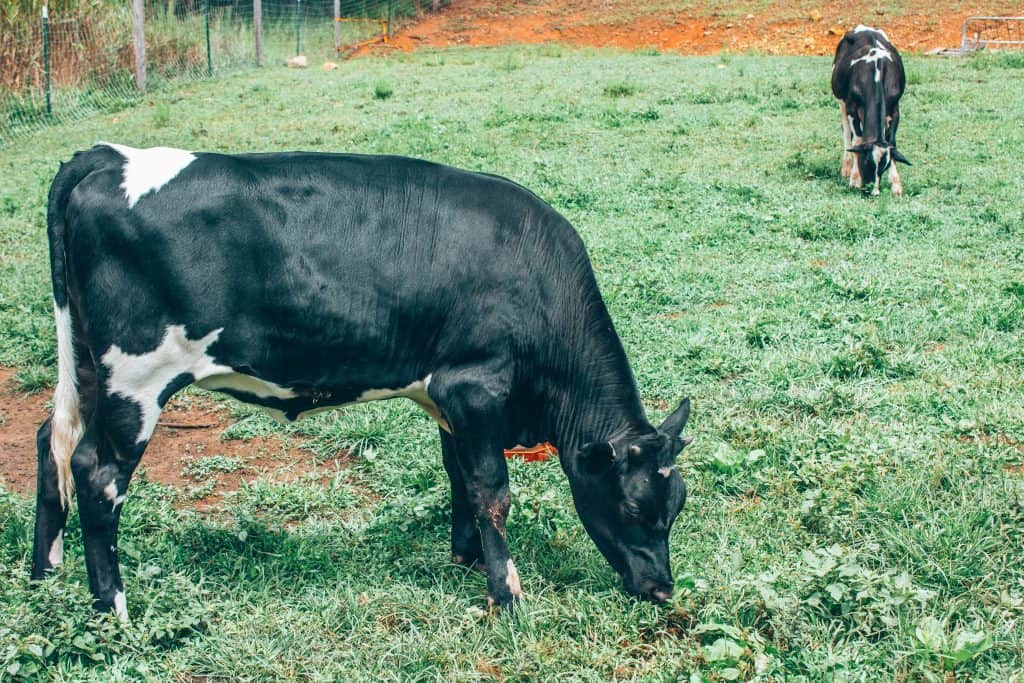 ---
Psst: Looking for more sanctuaries in North Carolina? Check out a few of our other posts!
What to Pack for Visiting Sanctuaries
Treats for the animals – take a variety of fruit and veggies for the animals as a nice treat!
Rain boots (always a good idea for visiting a farm sanctuary whether it's been raining or not!
Clothes you don't mind getting mud and animal slobber on because it's gonna happen.
Have you ever been to an animal sanctuary?? Tell me about it in the comments below ↓↓↓
Looking for accommodation in North Carolina? Check out reviews here and book here.
Want to know where I stayed in Asheville? The Hotel Indigo
Want to know where to eat in North Carolina? Here's a vegan guide!
What else have I written? You can find more North Carolina posts here.
Like this post? Have Questions?Hit me up on Facebook | Twitter | Instagram | Pinterest | Email
↓↓↓ PIN FOR LATER ↓↓↓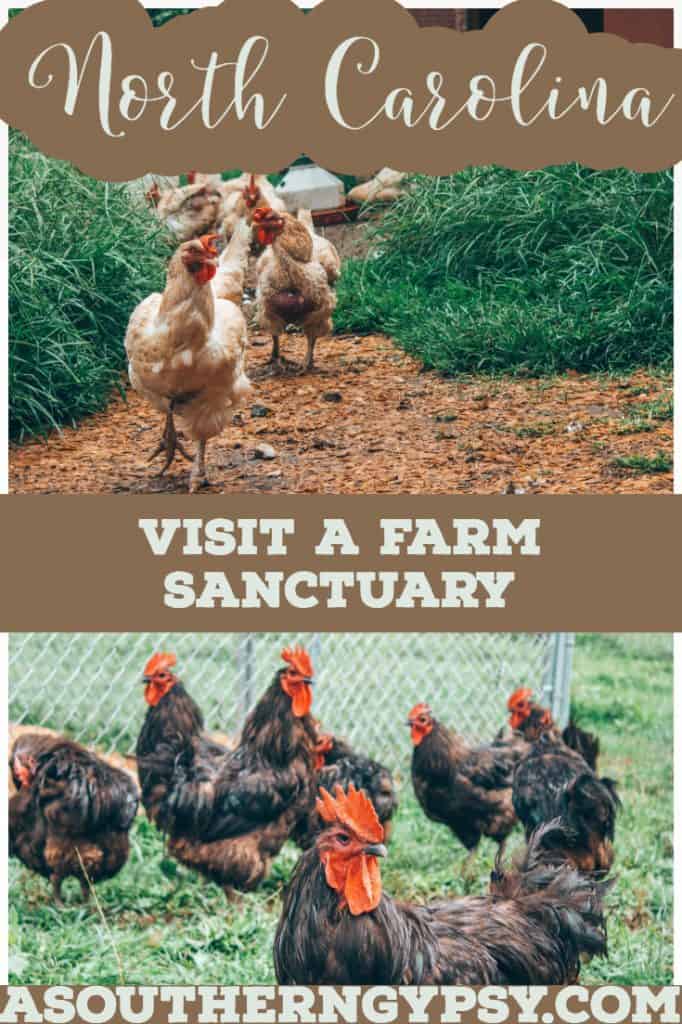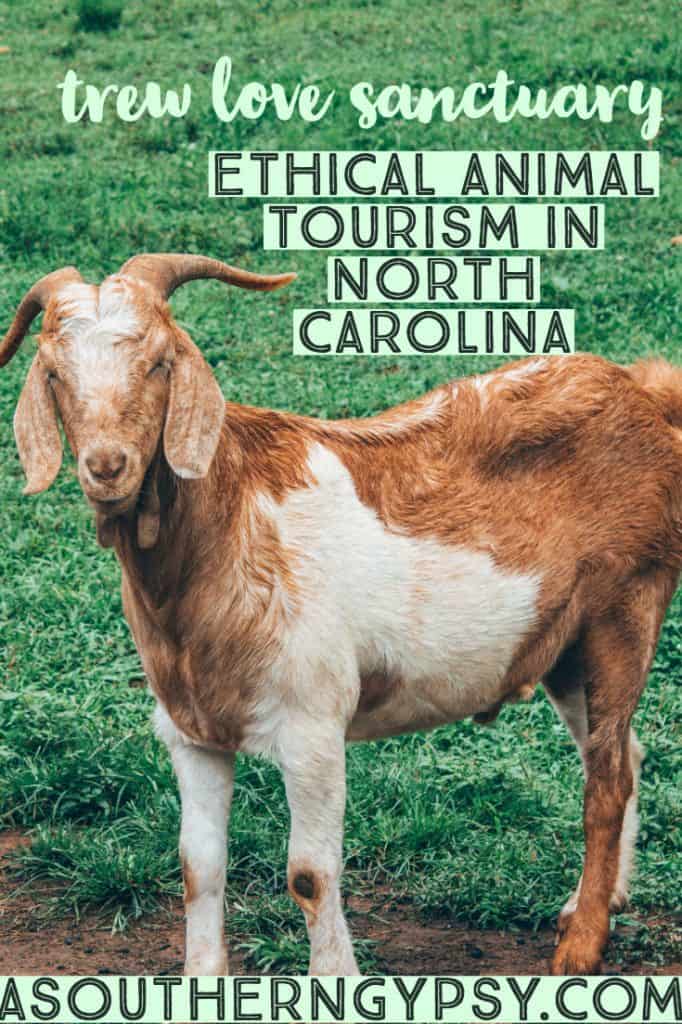 Latest posts by Ashley Hubbard
(see all)