This post may contain affiliate links, meaning if you book or buy something through one of these links, I may earn a small commission (at no extra cost to you!). Please see my disclosure.
National Parks are one of my favorite things to explore when traveling and since they can be found all over the world, it's a great thing to check out wherever you may be traveling. A few weeks ago, I asked travelers to share their favorite National Parks as part of National Park Week and with their help I put together this amazing list of ten National Parks.
I loved seeing all these National Parks (some of which I never knew about) and so I decided to seek out even more opinions from other travelers on their favorite National Park and I was definitely not disappointed with a Part Two and now a Part Three. Literally from all corners of the world, travelers share their favorite National Parks :
Zion National Park, Utah – Made All the Difference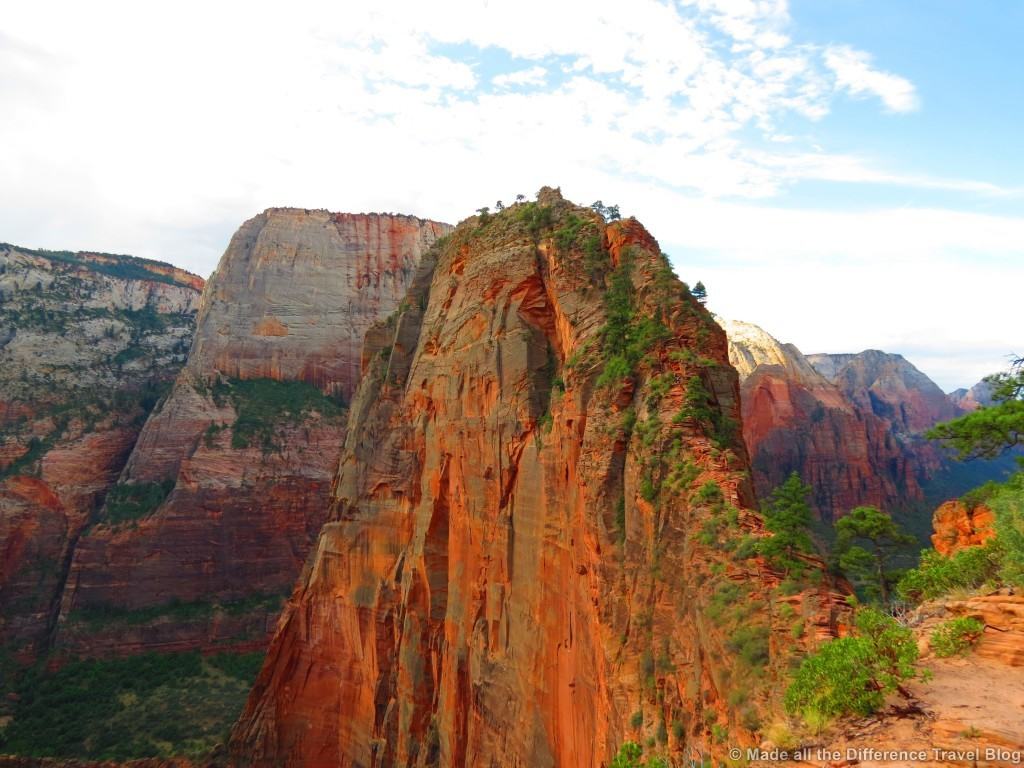 Zion National Park in Utah, United States is my favorite US national park. I remember the first time I saw a picture of Zion. I was flipping through a book of Ansel Adams photos, when I noticed his picture of "Court of the Patriarchs." This single picture became an obsession. It was almost 10 years before I visited the park. I had 10 years and 27 other national parks to build an image of Zion in my head. Part of me expected to be disappointed by Zion.
Zion is known for several of its trail. I got a permit to hike the Narrows. It's a 16-mile river hike that is a race against the clock to make it down before sunset. Every step down the canyon leads to fantastic view from the river that formed the canyon. The next day, I hike the reason I was in Zion. The high point of my road trip was hiking Angel's Landing. It is a 2 mile trail up to a point named Chicken's coup. From there it is a half-mile rock scramble to the Angel's Landing. I spent over an hour sitting at the landing enjoying the view. If I could spend time enjoying any view it would be sitting on Angels Landing.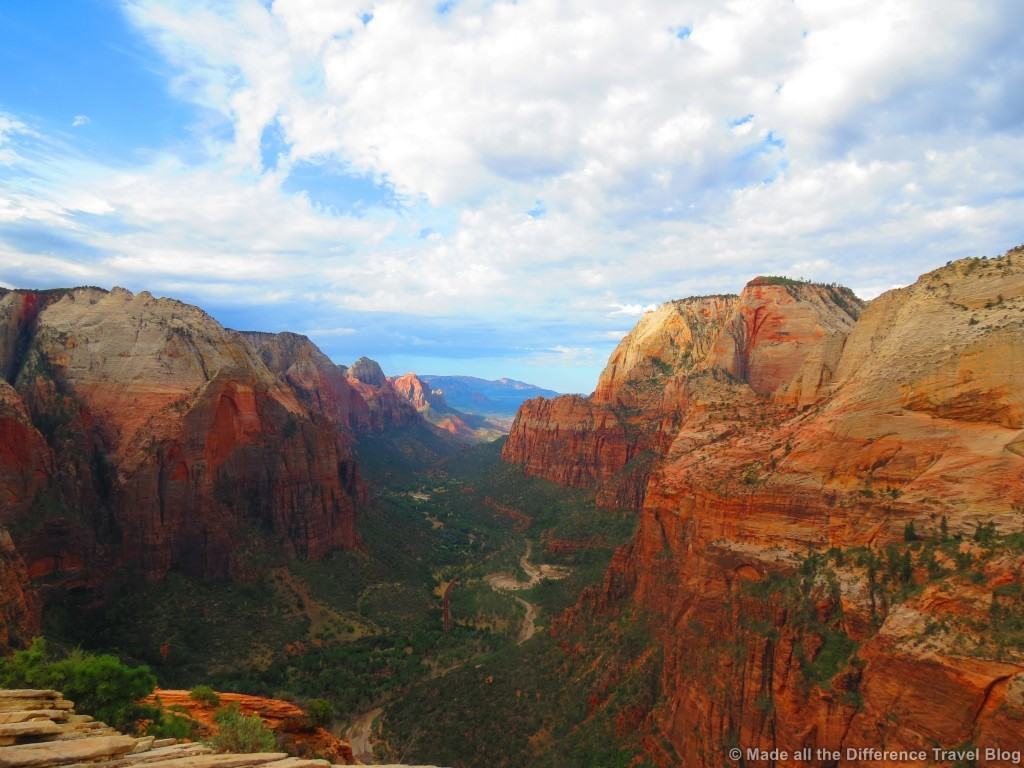 Khao Sok National Park, Thailand – The Breathing Forests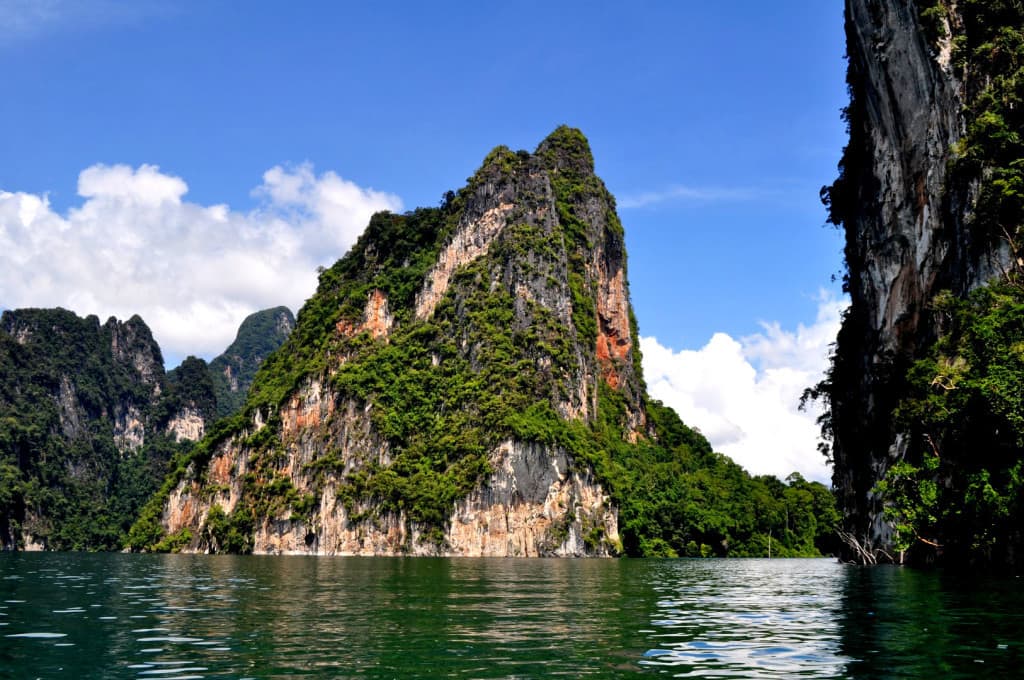 Before our trip to Thailand, we'd never heard of Khao Sok National Park; however, we are forever grateful to the person we met who recommended this wonderful place to us. It is now, without a doubt, our favourite National Park.
The best thing about Khao Sok is that has something for everyone – whether you want to trek through the lush evergreen forests (one of the oldest in the world), canoe down the Sok river or simply relax in your guesthouse. However, we thoroughly recommend an overnight stay in one of the floating bungalows on the vast and peaceful Cheow Lan Lake.
As we glided through the emerald green lake, we gazed up in wonder at the spectacular limestone karsts jutting out of the water. The rest of our trip was spent swimming in the cool fresh water, hiking through jungles to find hidden waterfalls and caves, looking out for animals on our longtail boat safaris and listening to the morning call of the gibbons. It was a truly unforgettable experience.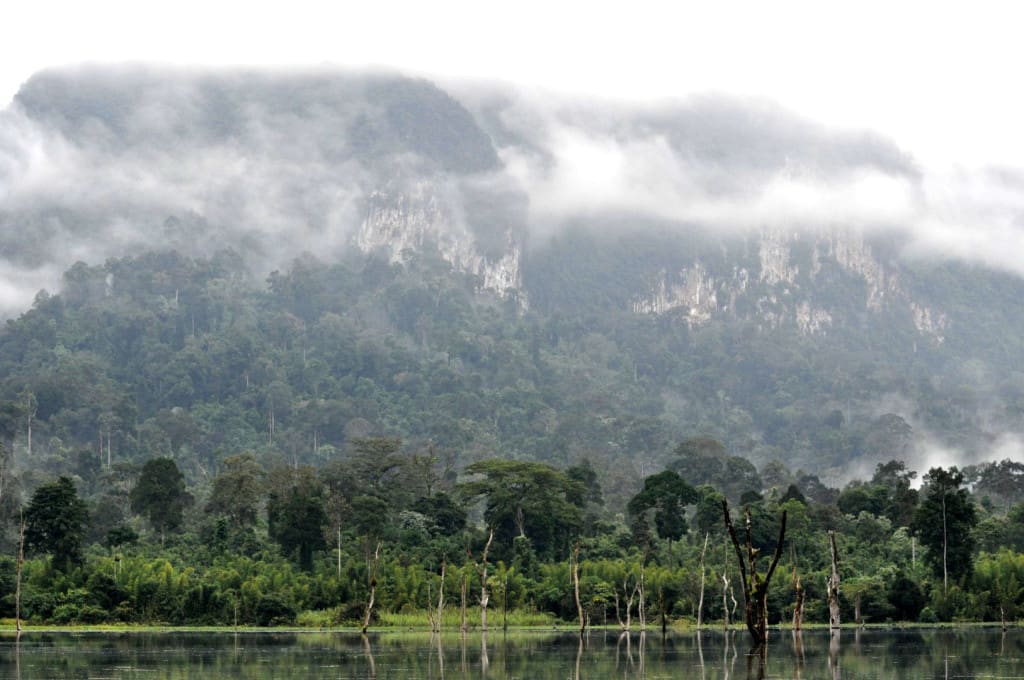 Yellowstone National Park, United States – Karina's Extraordinary Life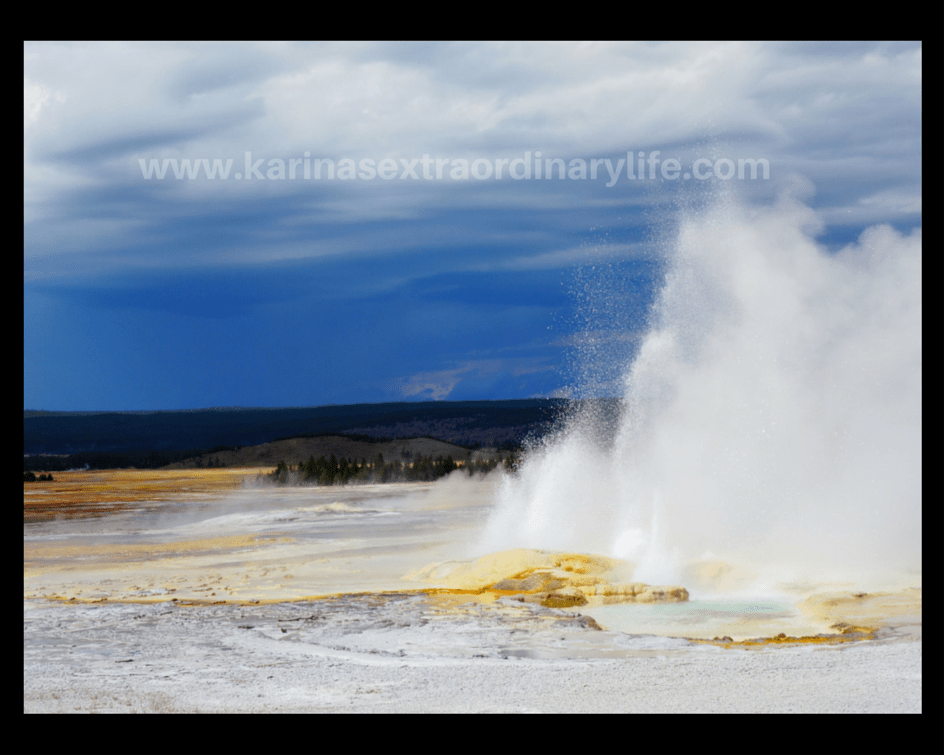 Yellowstone National Park left Karina and I absolutely awestruck. The landscape is so bizarre it makes a person feel like they have stepped onto another planet entirely. Throughout our five month road trip across the USA we encountered many beautiful National parks but none captured out attention like this one. Yellowstone is famous for having the highest quantity of geothermal activity in the whole world. Our attention was definitely captured by the magnificent geysers, like that of the world famous Old Faithful, but we were also left completely mesmerized during our exploration of the mud-pots, fumaroles and also the hot thermal springs whose rainbow coloured pools left us snapping pictures for hours. We were also pleased to see so much wildlife. Several times cars were stopped by buffalo or elk herds or crossing the road. You could easily spend a week exploring this park and still not see it all. If you are making your way through Wyoming, and you want to have your mind blown, make a point to visit Yellowstone. For a quick glimpse into our experience in Yellowstone check out the 3 minute short film we made documenting what we learned about this mysterious wonderland.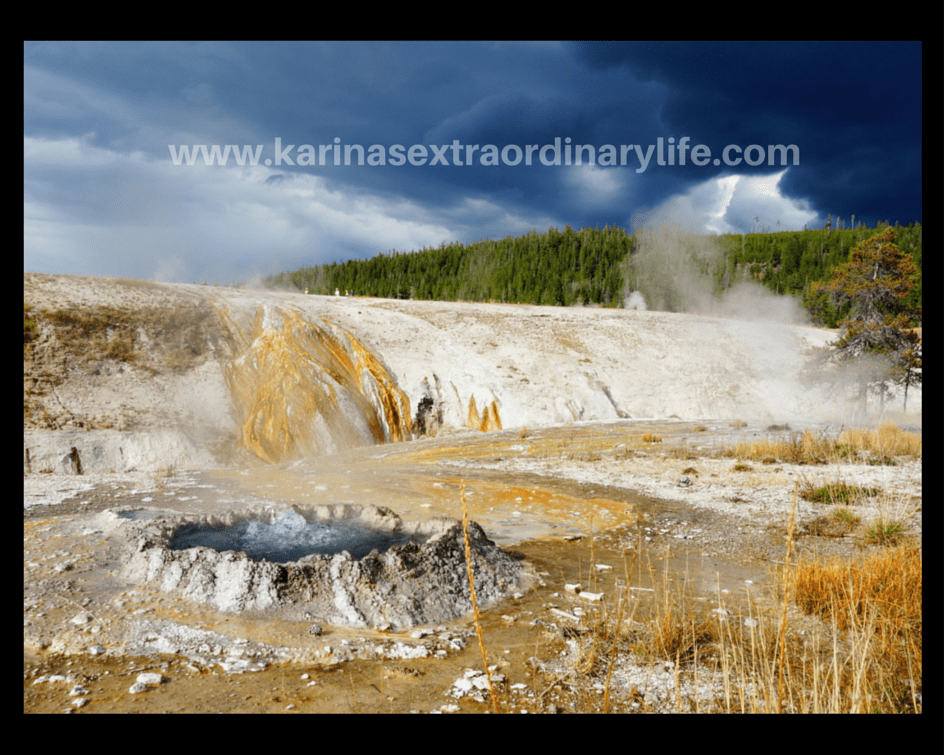 Snowdonia National Park, Wales, UK – That Adventurer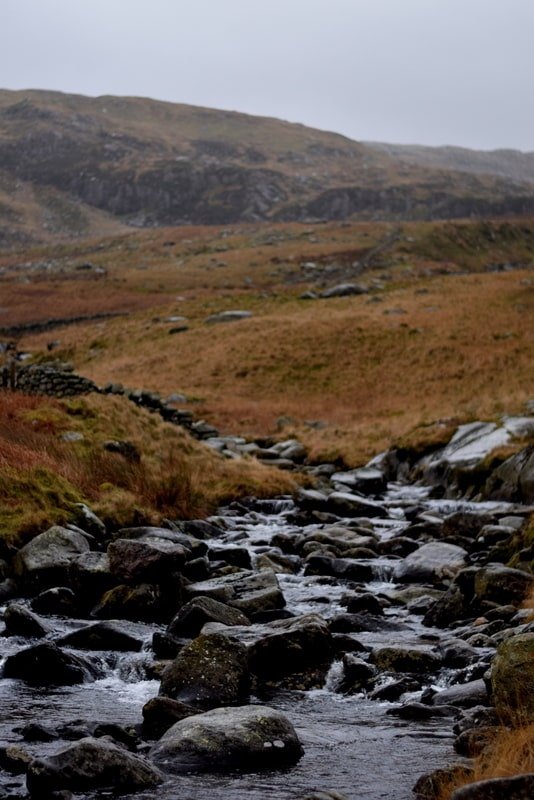 Snowdonia National Park in Wales is an 823 mile2 area of outstanding beauty. The park, which is home to Mount Snowdon the highest mountain in Wales, has a stunning coastline which is deemed a Special Area of Conservation. From rolling dunes to woodland areas, old slate mines and snowy mountain tops there's plenty to keep you busy in Snowdonia National Park.
Snowdonia's ruggedness, wildness and richness of wildlife is what makes it my favourite national park. The untamed natural beauty of Snowdonia's hedgerows; full of birds chirping away, the opportunity for adventures in Snowdonia; whether it be a walk up Mount Snowdon, trampolining in an old mine or climbing from treetop to treetop, the beautifully empty, golden sand beaches, and the old slate mines; atop which you can see ravens, red kites or osprey soar through the sky, make Snowdonia the perfect National Park in my eyes,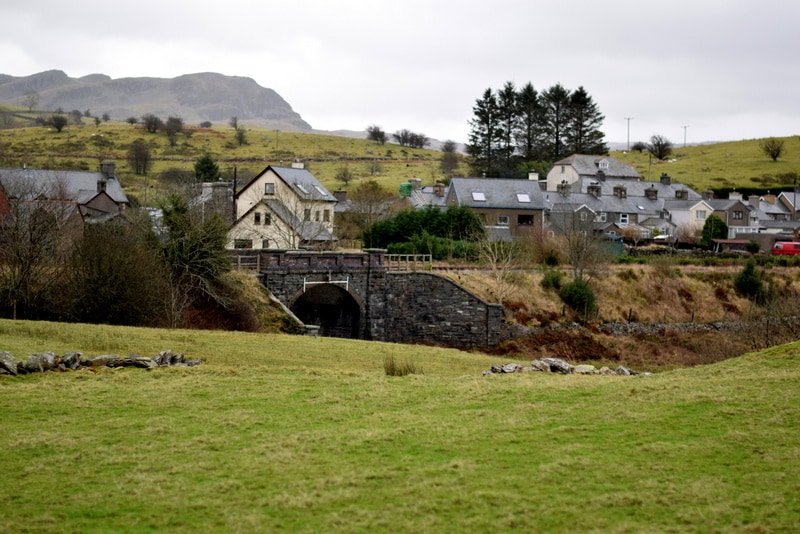 Mount Rainier National Park, Washington – Chasing the Wild Goose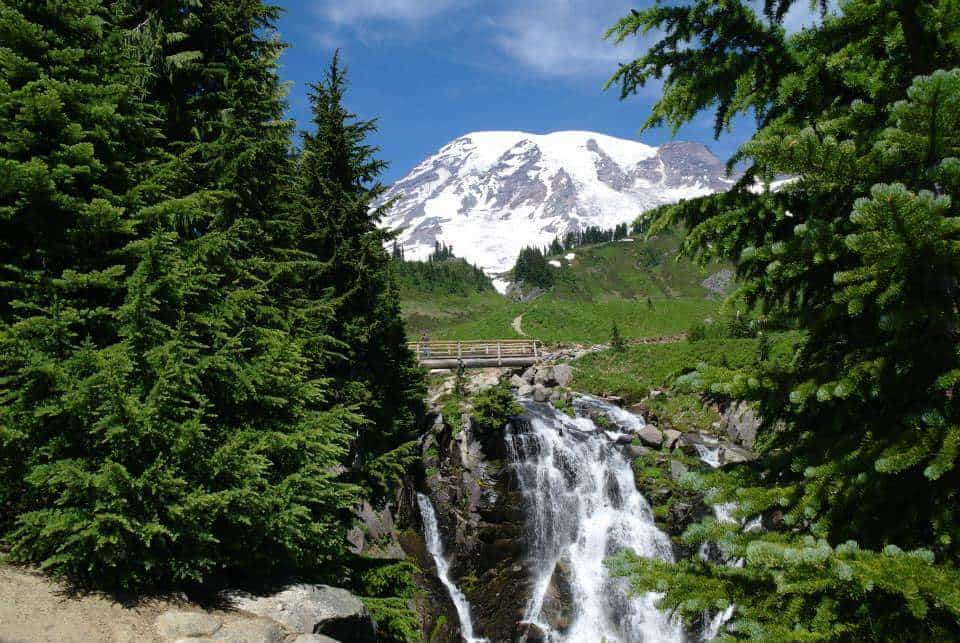 If you're looking for the perfect park to explore look no further than my personal favorite Mount Rainier National Park. Mount Rainier National Park is a perfect mixture of intense hikes only a professional would attempt and mid to easy hikes that an amateur can come triumphantly out of feeling on top of the world. It is also drivable with nicely paved roads allowing all ages and abilities to see the beauty of Rainier up close. From Magnificent waterfalls, breathtaking mountain views, and grand lakes, Mount Rainier will not disappoint. With over 260 well maintained trails you can venture into one of Washington's crown jewels every day and find something new and awe inspiring. During the winter don't forget to check out the slopes and even ride the enclosed gondola to capture that perfect peak during her snow-capped season. Once you step foot onto this enchanted mountain and gaze at her beauty you will never be the same.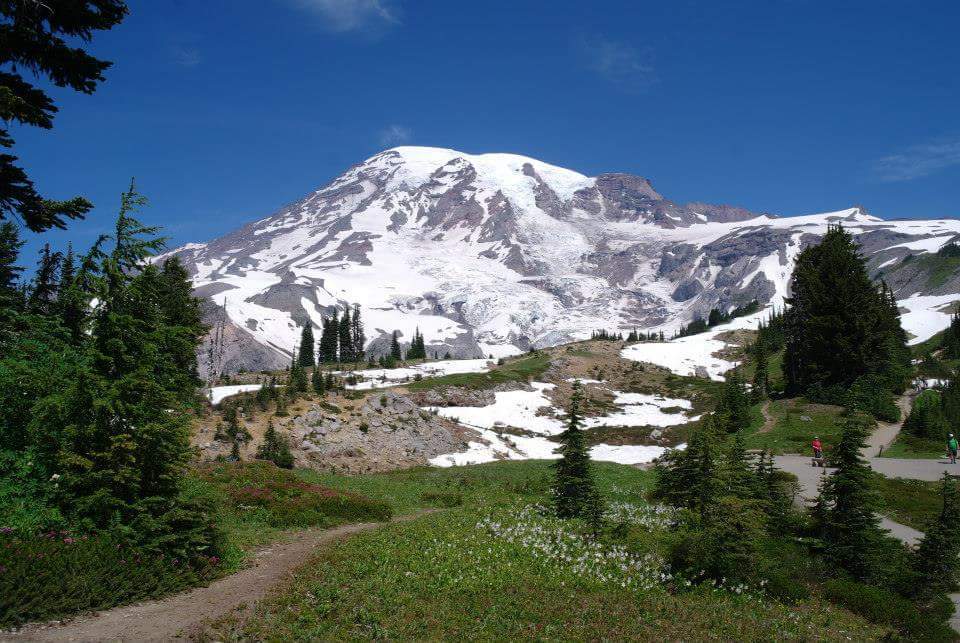 The Pacaya Samiria National Reserve, Peru – Single Mum Travels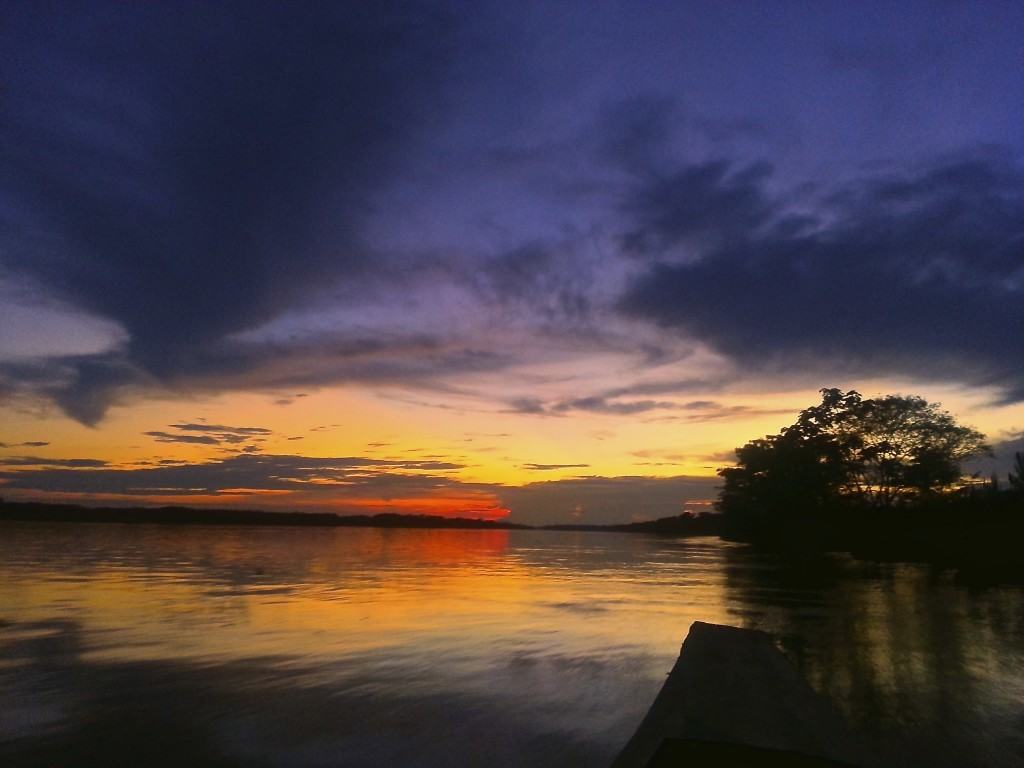 The Pacaya Samiria National Reserve in the northernmost Amazonia's region of Peru is the second largest protected national reserve in the South American Amazon. Not many travellers are aware of this beautiful reserve that boasts hundreds of reptile, fish and mammal species not to mention the varieties of flora. The waters, lakes and oxbows are home to red-bellied piranhas, pink dolphins and giant river otter to mention a few, whilst the canopies are filled with squirrel and howler monkeys, three-toed sloths and macaws. The environment is very precious and should be respected by all means; I travelled to the reserve with my 4-year-old son where we gained the utmost respect for local communities protecting the reserve all year round from illegal loggers and unofficial guides. This reserve is definitely a catalyst for education where the formation of environmental learning and attitudes is just beginning for travellers young and old.
The easiest way to reach the reserve is from the city of Iquitos then to the port of Nauta via road, the rest of the journey can be made by speedboat. There are several eco jungle lodges along the main tributaries of the Amazon basin about 40mins from the reserve itself.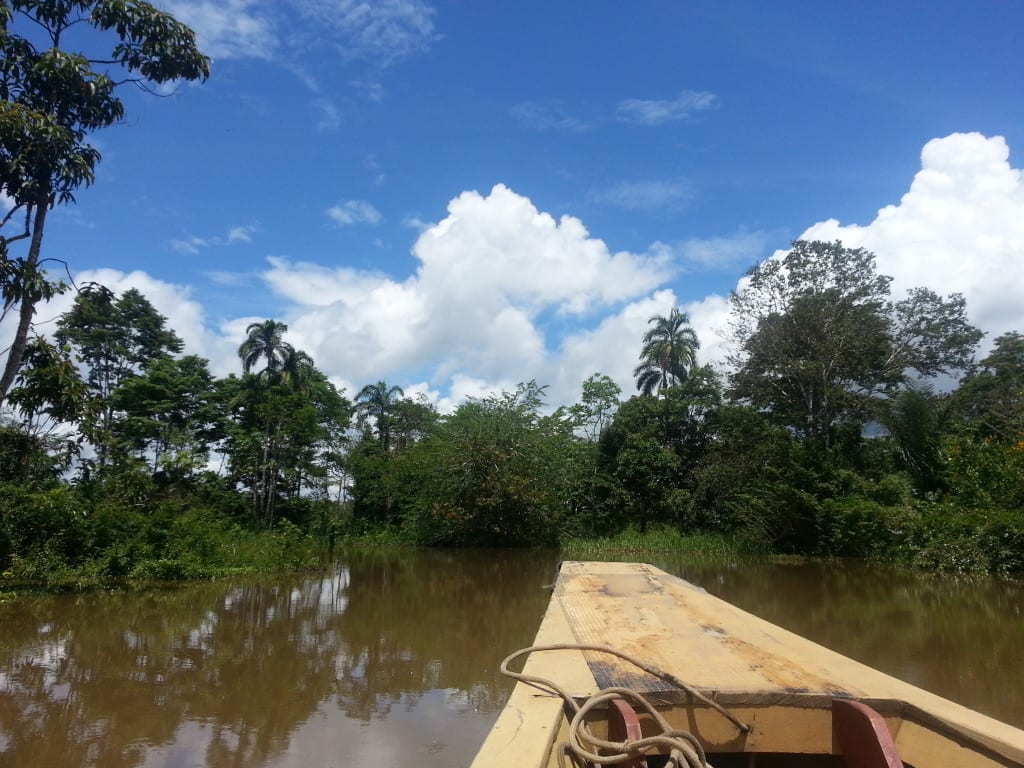 Serengeti National Park, Africa – Road Affair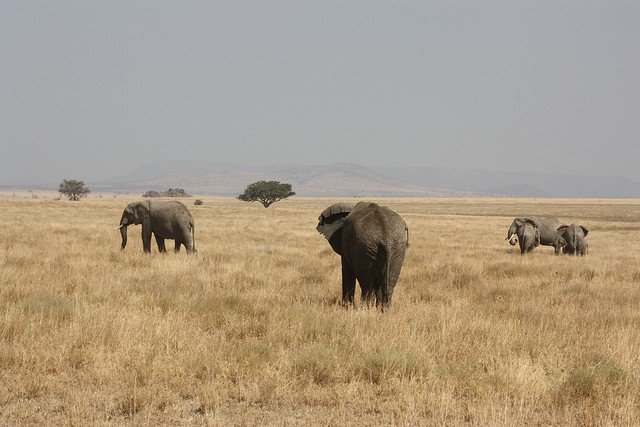 The Serengeti National park is 14,763 sq km of open plains with thousands of species calling it home. It is one of the best wildlife watching destinations in the world year-round. Visitors can observe wildebeest migrations, see famous predators and enjoy the stunning savannah scenery.
This National Park is easily the most fascinating park we have ever visited. We will never forget our first encounter with wild animals that we only knew existed because of National Geographic or other wildlife channels on TV. There is just something special about seeing a lion stride across the savannah, or elephant families playing in water puddles with your very own eyes. The Serengeti National park will always be in our hearts and we can't wait to visit it again!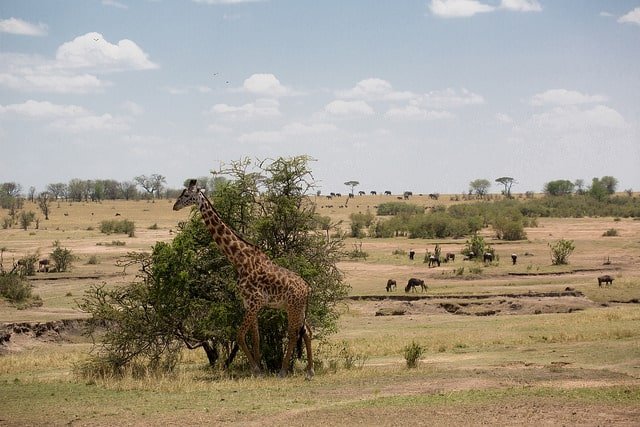 Tongariro National Park, New Zealand – Route Words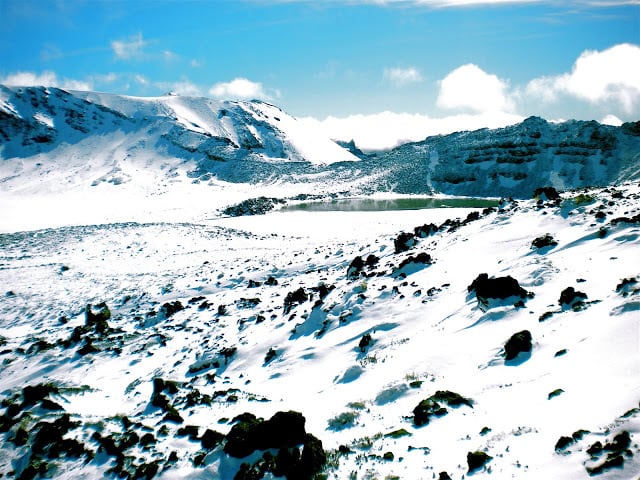 While the South Island of New Zealand gets a lot of attention for its nature and scenery, the North Island also offers some exotic appeal, including Tongariro National Park. This area was the fourth national park established in the world and currently home to three active volcanic mountains: Ruapehu, Tongariro and Ngauruhoe (a.k.a. Mount Doom to all Lord of the Rings fans).
Aside from "Mount Doom," the park's other claim to fame is the Tongariro Crossing: a 19.4 kilometer trek through meadows and mountains, around volcanoes and steaming vents, and along lakes with the brightest turquoise water you could imagine.
With a variety of landscape also comes the unpredictable changes in climate. It may feel like a hot summer day and an hour later you're in the midst of a snowstorm! While the weather adds to the adventure, it can be very dangerous. Go prepared with the right equipment for your activities and an open mind set in case weather causes you to change your route and explore another part of this favorite park.
Taroko Gorge National Park, Taiwan – Wanderlust Explorers
Taroko Gorge National Park is located just north of Hualien County in Taiwan. It was a little difficult to get to and our guide spoke minimal English, but we really enjoyed the day despite the rain. One of the first stops was at the Xiangede Temple, which you had to reach by a trail within the gorge. A lot of the stops on the tour were through winding roads cut right through the gorge. We had a very rainy day, which I believe to be the climate of that coastal area, but the views of the gorge were well worth it.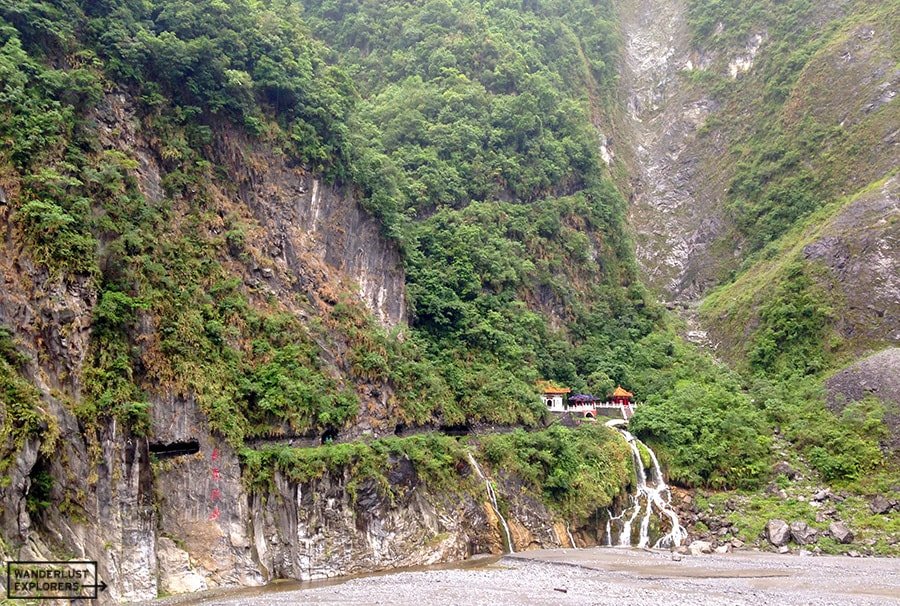 Tonto National Park, Arizona – Power Couple Life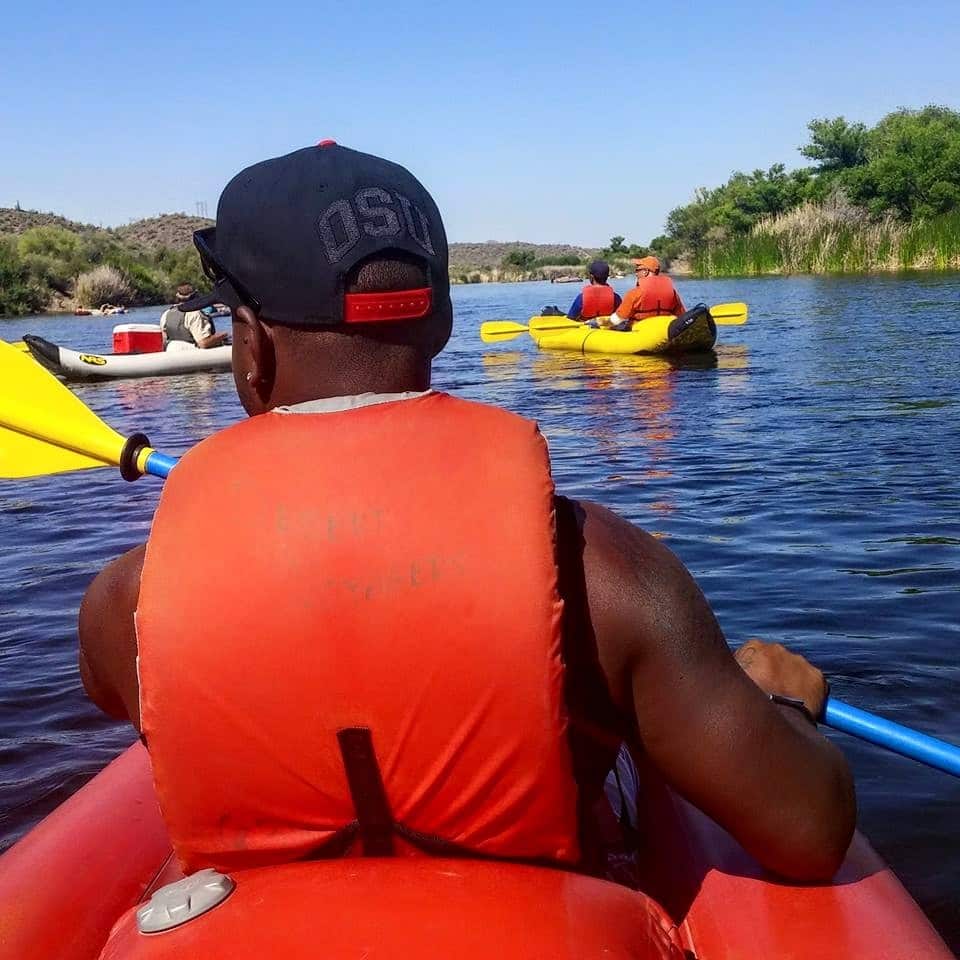 We recently had a chance to visit Tonto National Park in Arizona. The tall, towering saguaro cacti and huge boulders were breath taking. Horseback riding was offered by Spur Cross Stables and we jumped on the opportunity to ride through the park. The weather in mid May was beautiful, blue skies and cool breezes, we even went kayaking after horseback riding to cool down and enjoy the water.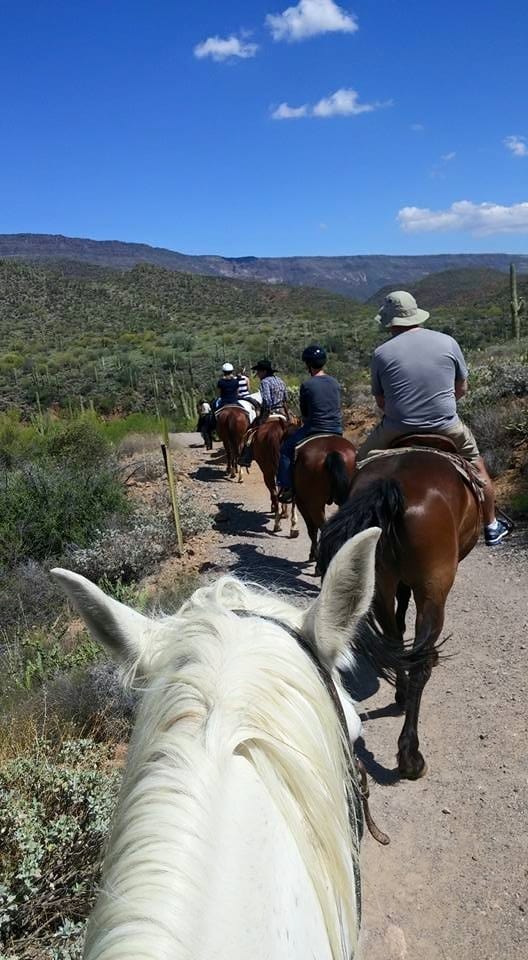 Plitvice Lakes National Park, Croatia – Dan Vineberg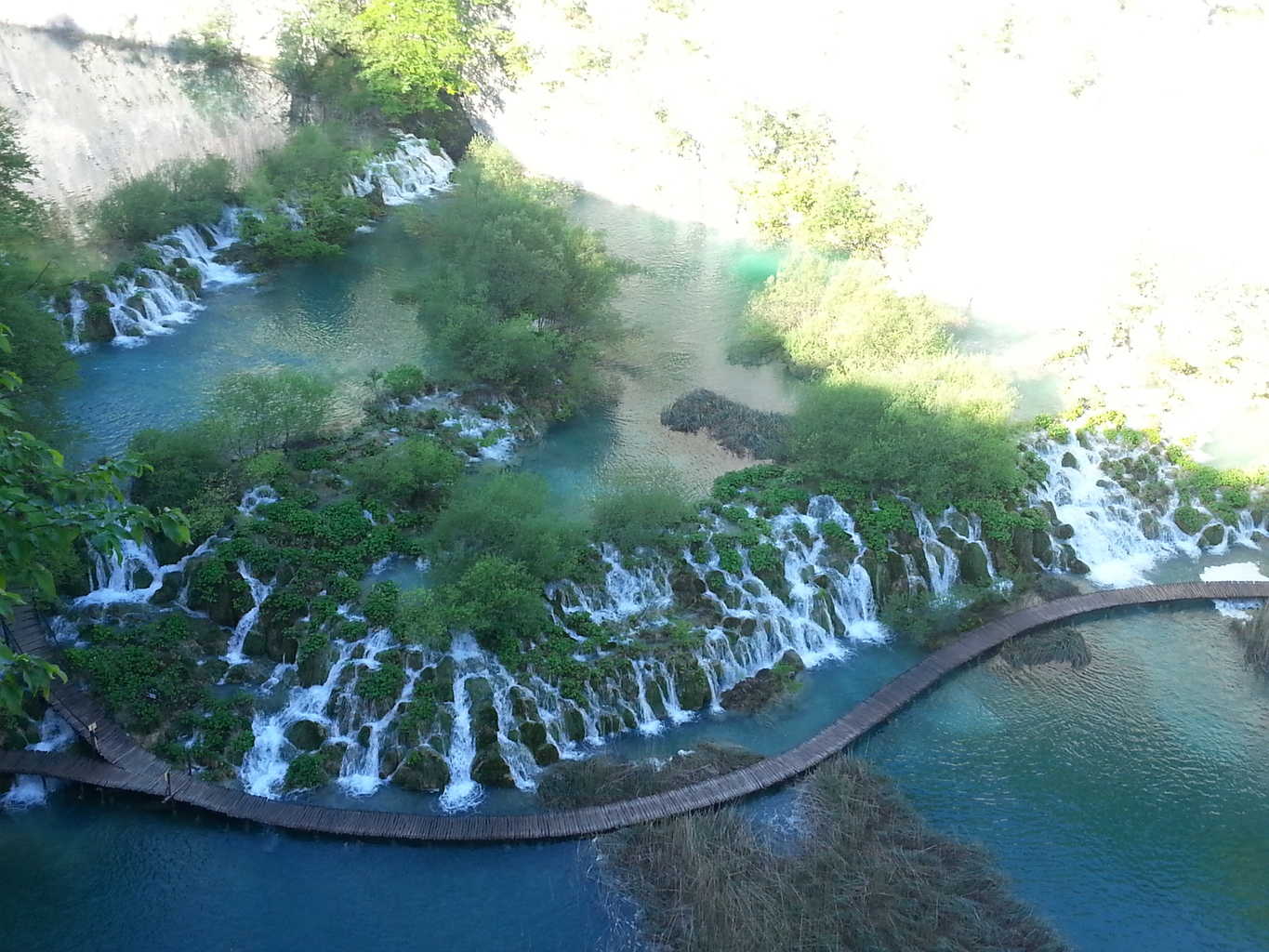 For the past few years, the coastal city of Dubrovnik has giving Croatian tourism a bump. It's claim to fame is being the location of King's Landing in the Game of Thrones series. But not far from Croatia's stunning coast is another gem not to be missed: Plitvice Lakes National Park.
The cascading waterfalls of Plitvice Lakes will leave you speechless. I'm from Canada, a country with some decent waterfalls ourselves, and I'd never seen anything like these before.
The natural beauty of Plitvice is all around you – from its lush trees to its turquoise lakes, to the cave you can walk through. Croatia fought a deadly war for independence as recently as the early 90s. But when you Plitvice you get the impression that things are, and have always been, quiet and peaceful.
White Sands National Monument, New Mexico – McCool Travel
Not that I have been to the Moon (yet) but White Sands National Monument in New Mexico fills my imagination of what a lunar visit would be like. It is easy to drive anywhere in the park, walk a few yards, and be completely surrounded by miles of delicate white sand, as far as your eyes can see. Early morning, my favorite time to visit, is eerily quiet and the sand appears untouched, like someone came along during the night and swept away the previous day's footprints. It should be called Magic Sands.
Bring your own plastic saucer, or rent one at the entrance station, and spend a glorious day sliding on sand mountains. Sliding is tons of fun but, believe me, walking up takes a lot of effort. When you are hungry, take a break at one of the ethereal picnic shelters. Go ahead and convince me this is not the Moon.
Gran Sabana National Park, Venezuela – Chronic Wanderlust
This unique national park is found in the South-Eastern part of the Latin American country Venezuela. Shaken by political instabilities and regimes the country is amongst the top countries when it come to the pure beauty of nature. Many waterfalls and beautiful natural ponds are found all over the park and invite you to take a refreshing dive to cool down.
Best known for being the background landscape of some Jurassic Park movies – having this in mind the only thing missing in the picture is a nice T-Rex lurking around.
Many flat-summit mountains decorate the views all around. A very different and unique climate is found on top of them which leads to flower and animal species that can only be found here.
Aigüestortes i Estany de Sant Maurici National Park, Spain – Wonderful Wanderings
I loved the Aigüestortes i Estany de Sant Maurici National Park in the Spanish Pyrenees not just because it's a gorgeous mountainous park where the rules for entering are very strict to ensure the environment and all wildlife is respected, but also because I visited it at the exact right moment. I'd just spent a crazy week in Lloret del Mar for the TBEX blogging conference. From morning until night I had been surrounded by amazing people, but at the same time it was exhausting and after that week I could really use some peace and quiet. A hike in the Aigüestortes i Estany de Sant Maurici National Park in the Pyrenees was the perfect solution for me.
Which National Park is your favorite? Which National Parks do you want to visit the most?
Latest posts by Ashley Hubbard
(see all)