This post may contain affiliate links, meaning if you book or buy something through one of these links, I may earn a small commission (at no extra cost to you!). Please see my disclosure.
Five days in Toronto was in no way enough time to hit up all the vegan spots let alone all the vegan-friendly ones. While I would have loved to gather enough information to make a full guide for you, there was just no way. I have one wallet and one stomach despite my best intentions. So, instead, you get an incomplete guide to vegan food in Toronto. Don't let that discourage you though – there is still plenty of mouth-watering food packed into this guide to get you through five days in Toronto or more!
Looking for vegan food in another part of Canada? Edmonton has a great vegan scene.
---
Doomie's // 1263 Queen St West
Doomie's is a well-known restaurant that started in LA. They have amazing vegan versions of all the comfort food and are unforgiving in their approach to veganism as you can see by the signage on the front of the restaurant. I was really excited to try Doomie's and was not disappointed. I had a hard time deciding what to get but finally decided on the chicken and waffles. The "chicken" is so crispy and tastes so similar to chicken it's scary and the combination of that, the waffle, vegan butter, and syrup is enough to make anyone happy.
I really can't wait to visit Doomie's again whether in Toronto or LA – or they could totally open one in Nashville and that would be cool with me!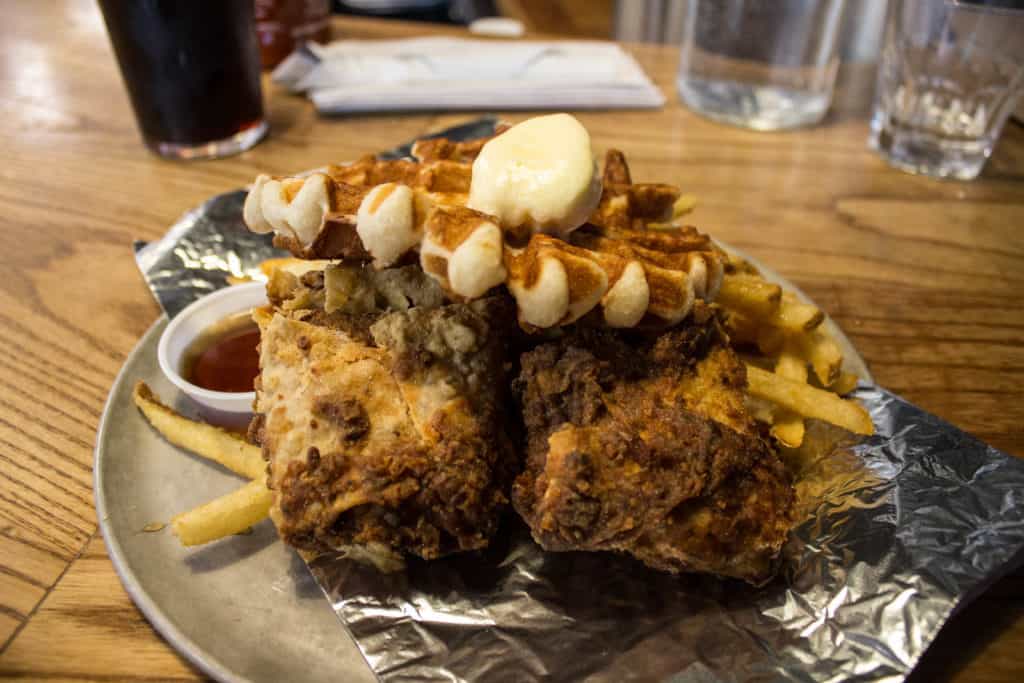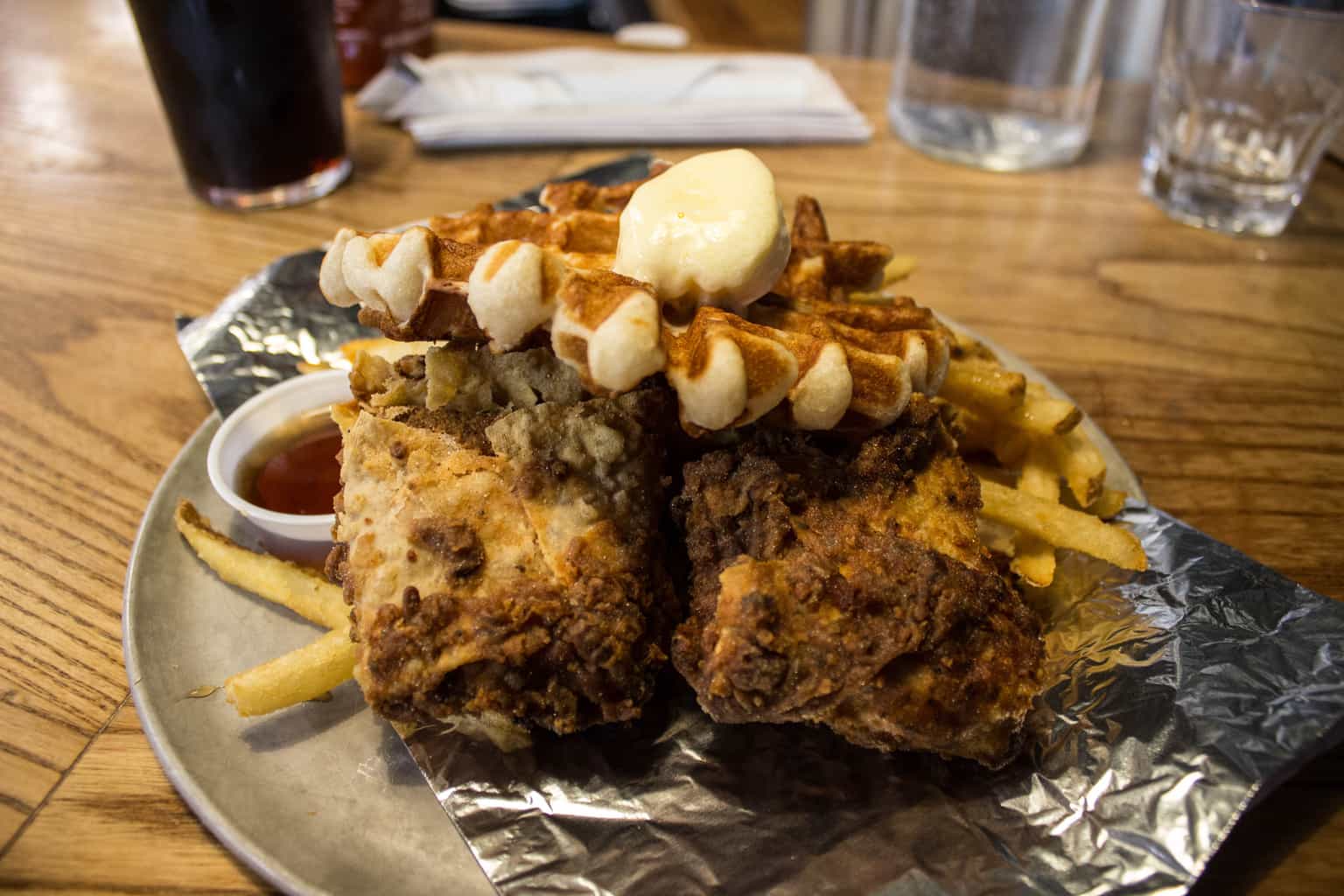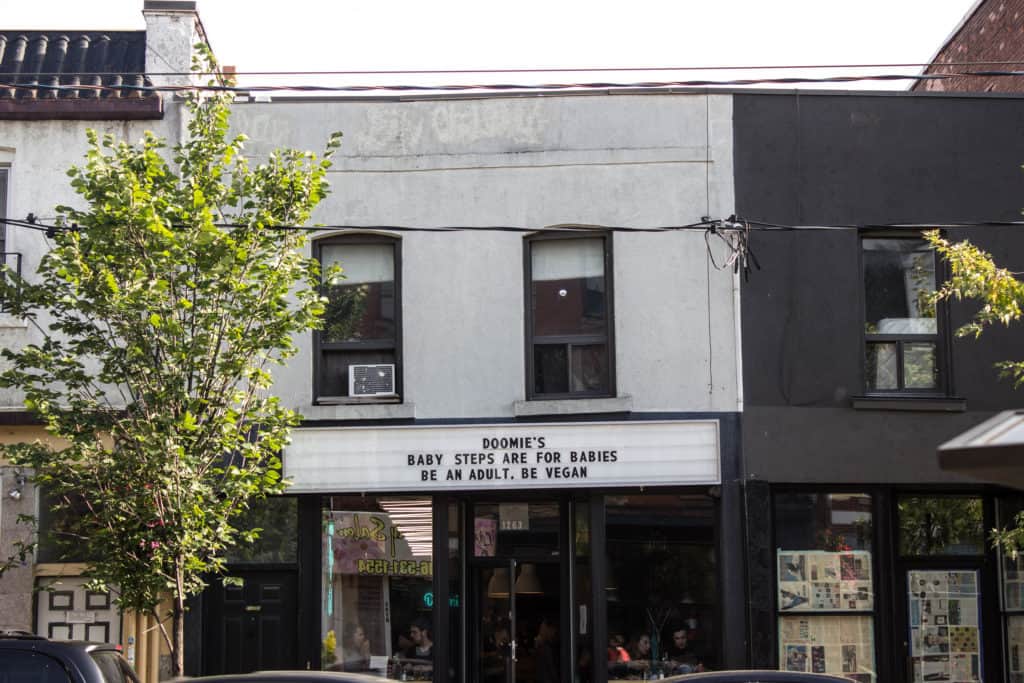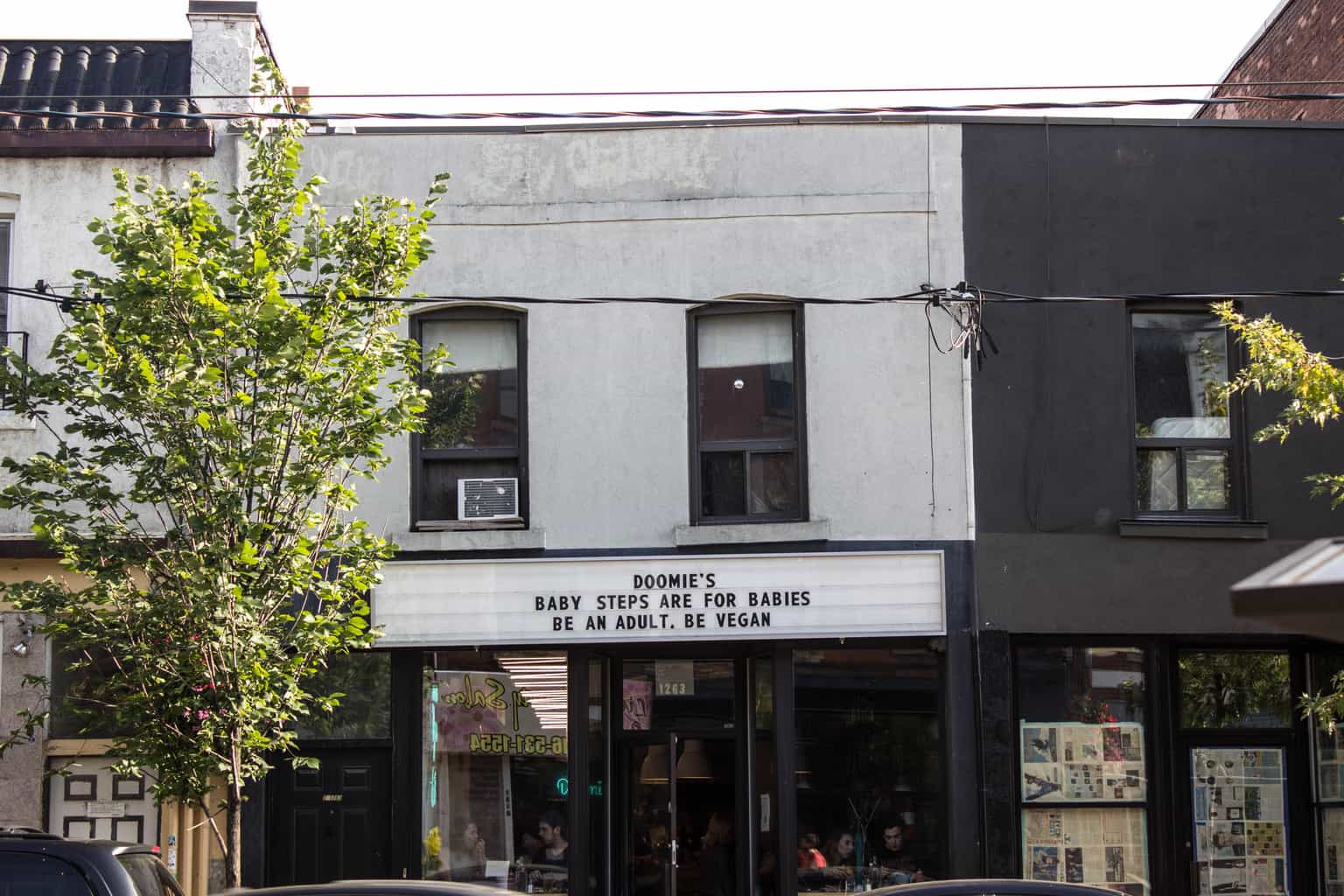 ---
Glad Day Bookshop //499 Church St
Glad Day Bookshop is really cool and worth a trip into! Its actually an LGBTQ+ bookstore but also has a full menu, coffee shop, bar and sometimes nightclub? They have lots of vegan options clearly marked on the menu like these phish and chips here! Besides my precious Gardein fish filets, these are the best "fish" sticks I've had.
Additionally, this is the world's oldest LGBTQ bookstore!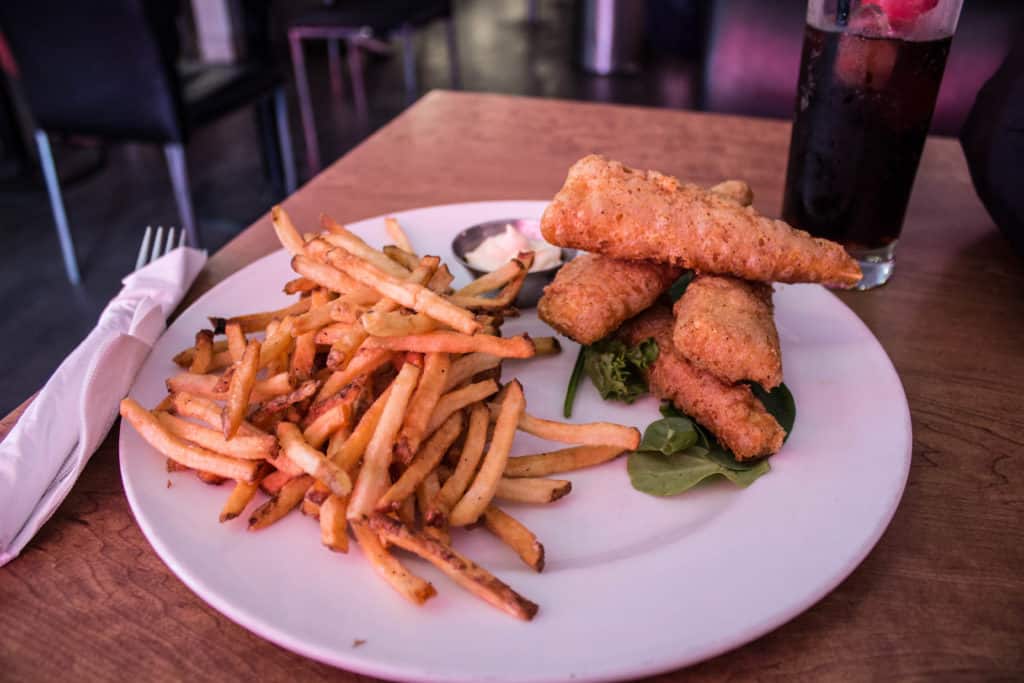 ---
El Catrin //18 Tank House Lane
The Distillery District isn't exactly overflowing with vegan options that I could find so we finally settled on El Catrin because I can at least usually eat chips and salsa when all else fails! However, when I checked out the menu I noticed a vegetarian burrito and so I asked if it was vegan. I was surprised to find out that it was and it was very, very good!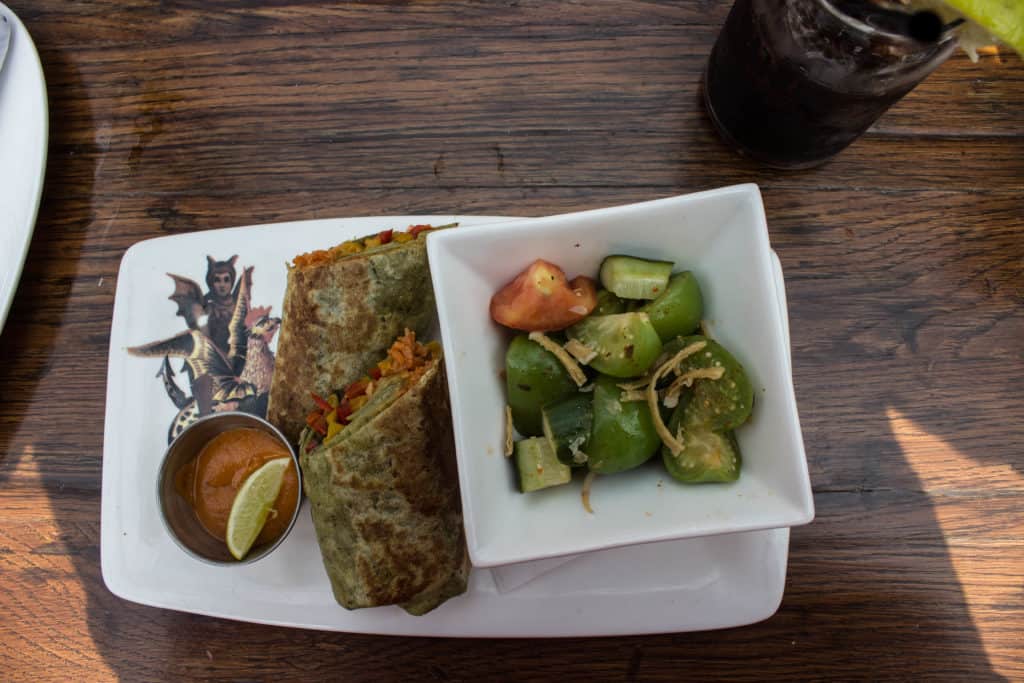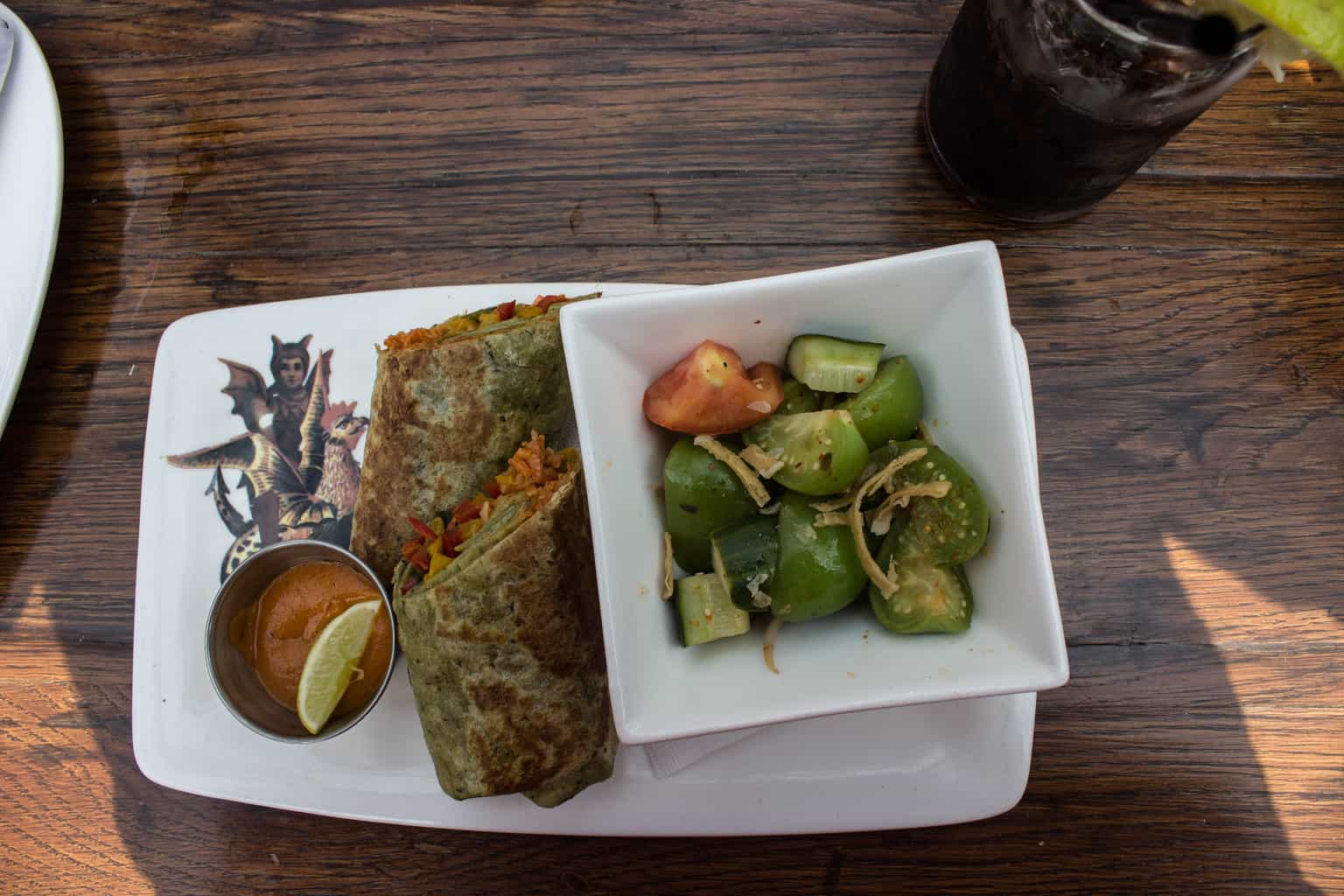 ---
Green Earth Vegan Cuisine // 385 Broadview Ave
Green Earth is located on the East side of Toronto and was really close to my Couchsurfing host's apartment so I decided to check it out! This place probably has the most extensive vegan menu I've ever seen, the service is fantastic and the food was really tasty! Despite the name, all the food is vegan!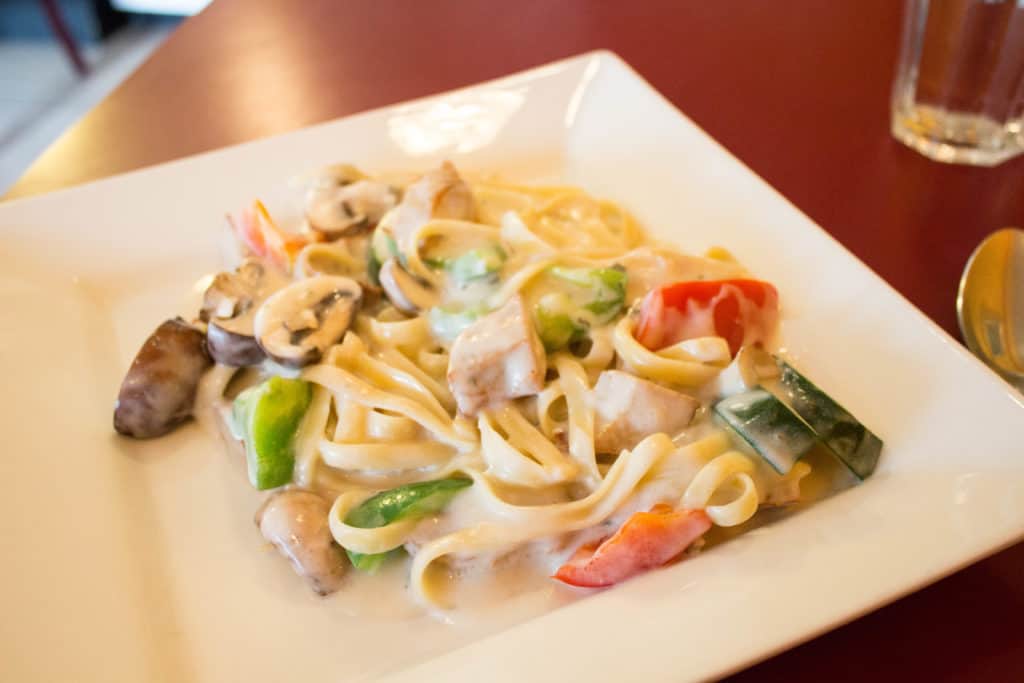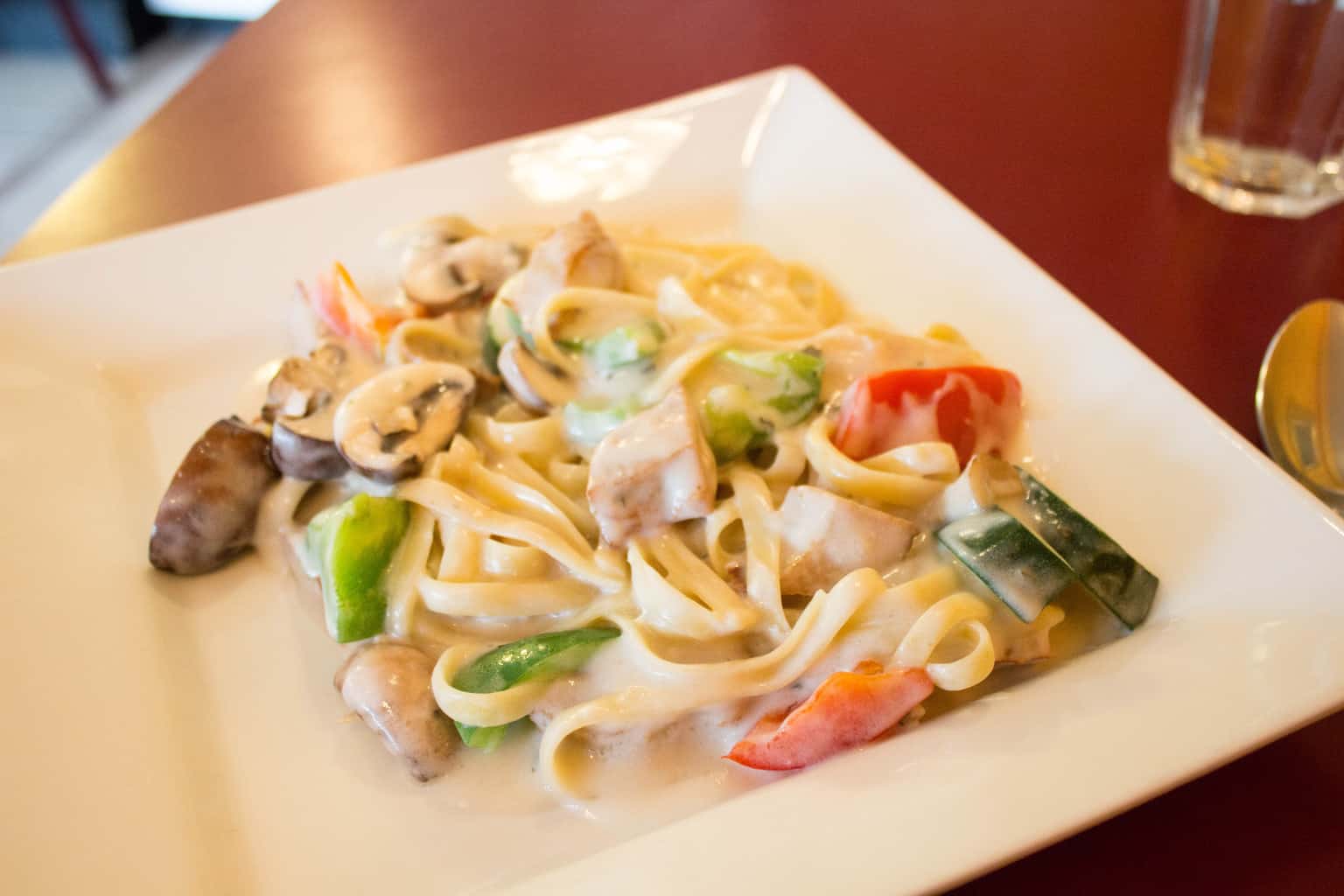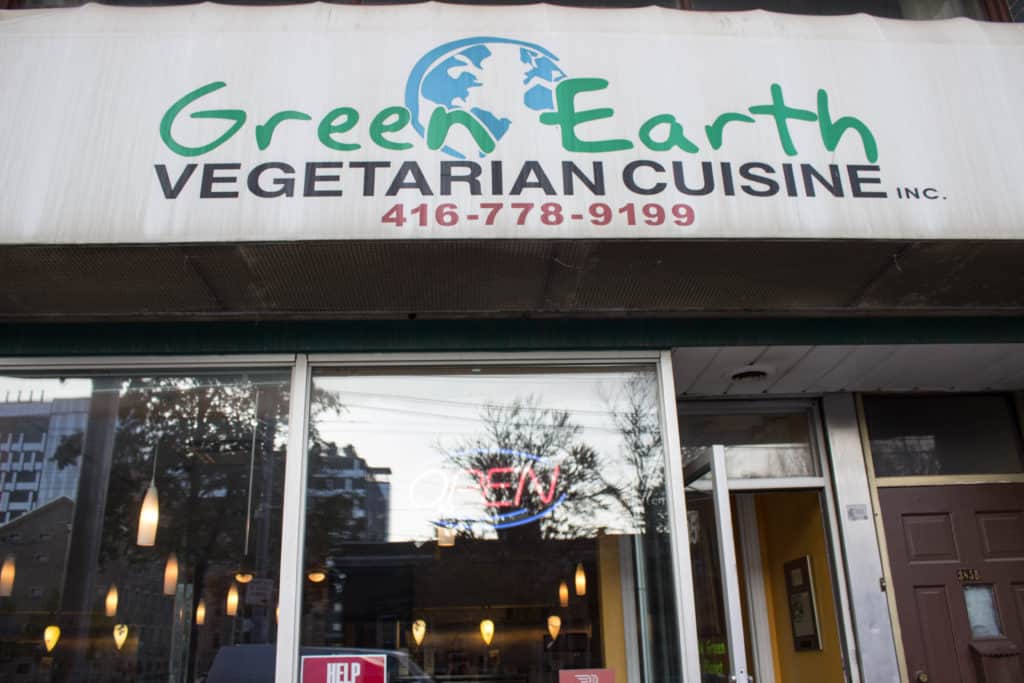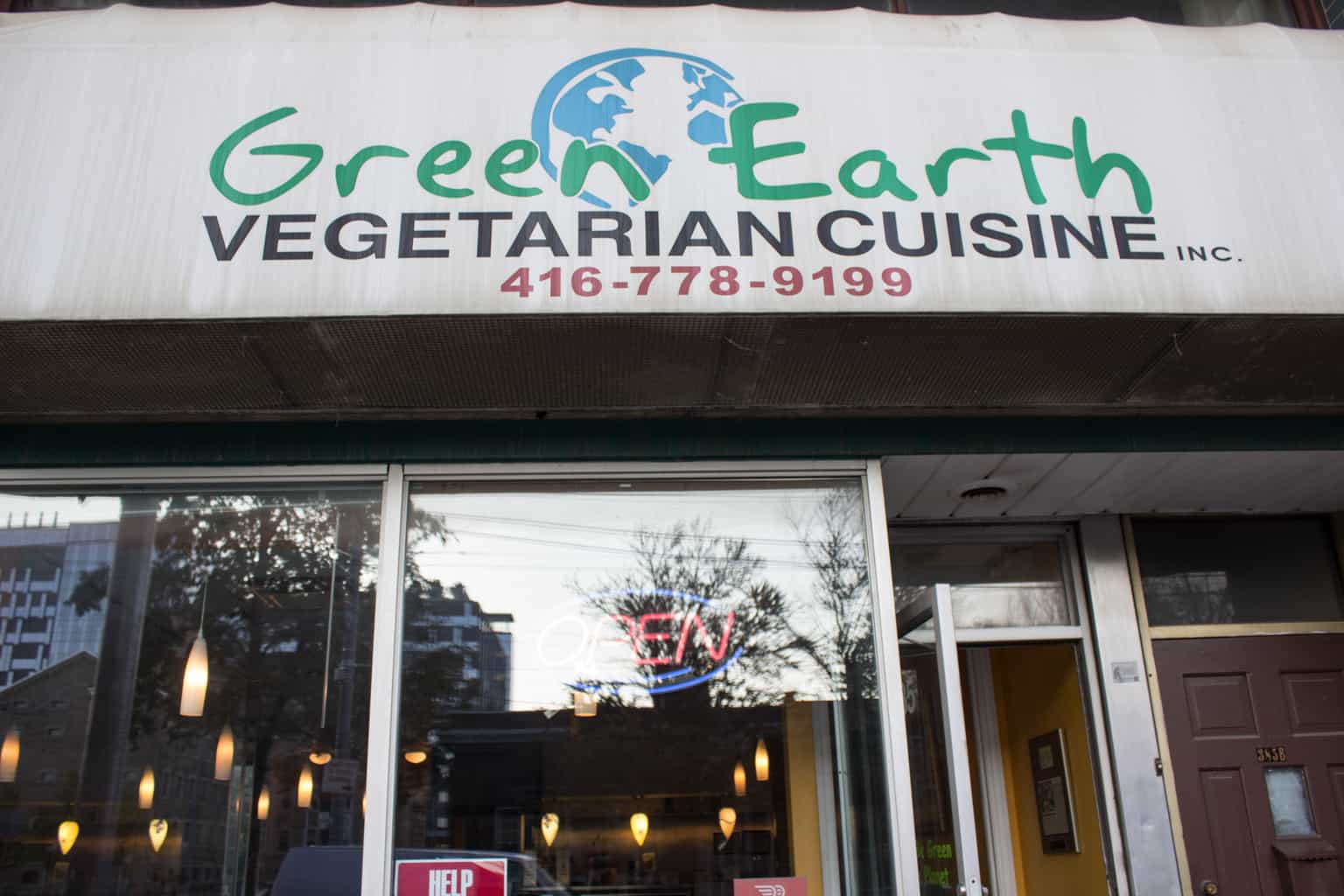 ---
Veggie D'Light // 160 Baldwin Street
Veggie D'Light was such a…delight! Seriously, I stumbled this little gem of a place and am so glad I did. It's located in Kensington Market and is primarily a takeaway place with a few spots for seating. The owner and chef was wonderful – without even asking he took so much time to explain to me all the food and let me sample everything before I decided. I would definitely recommend picking up some food here!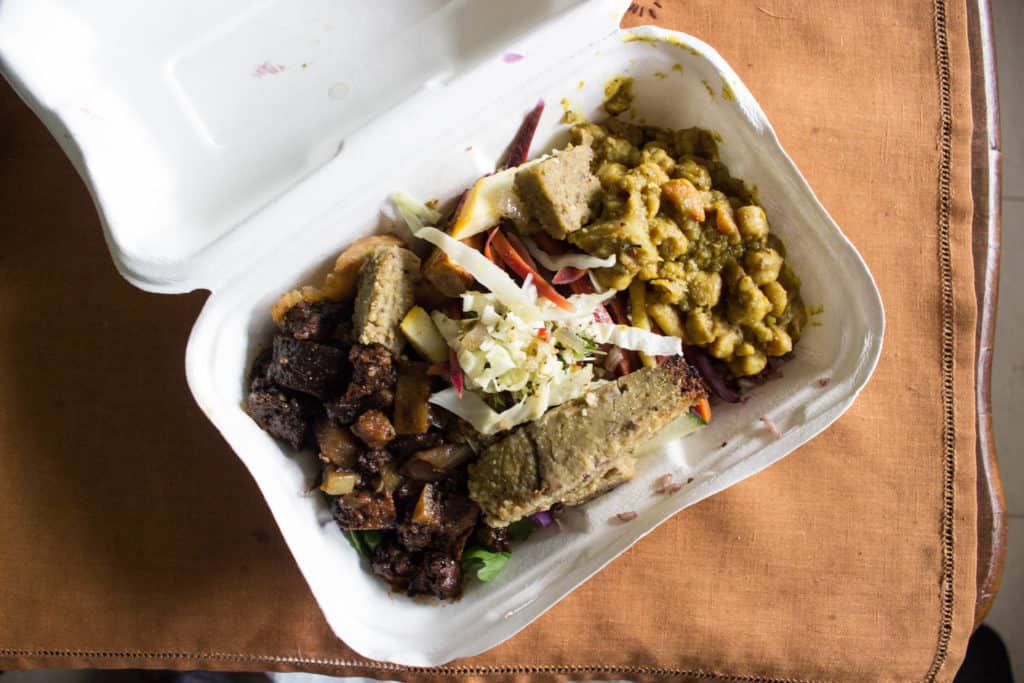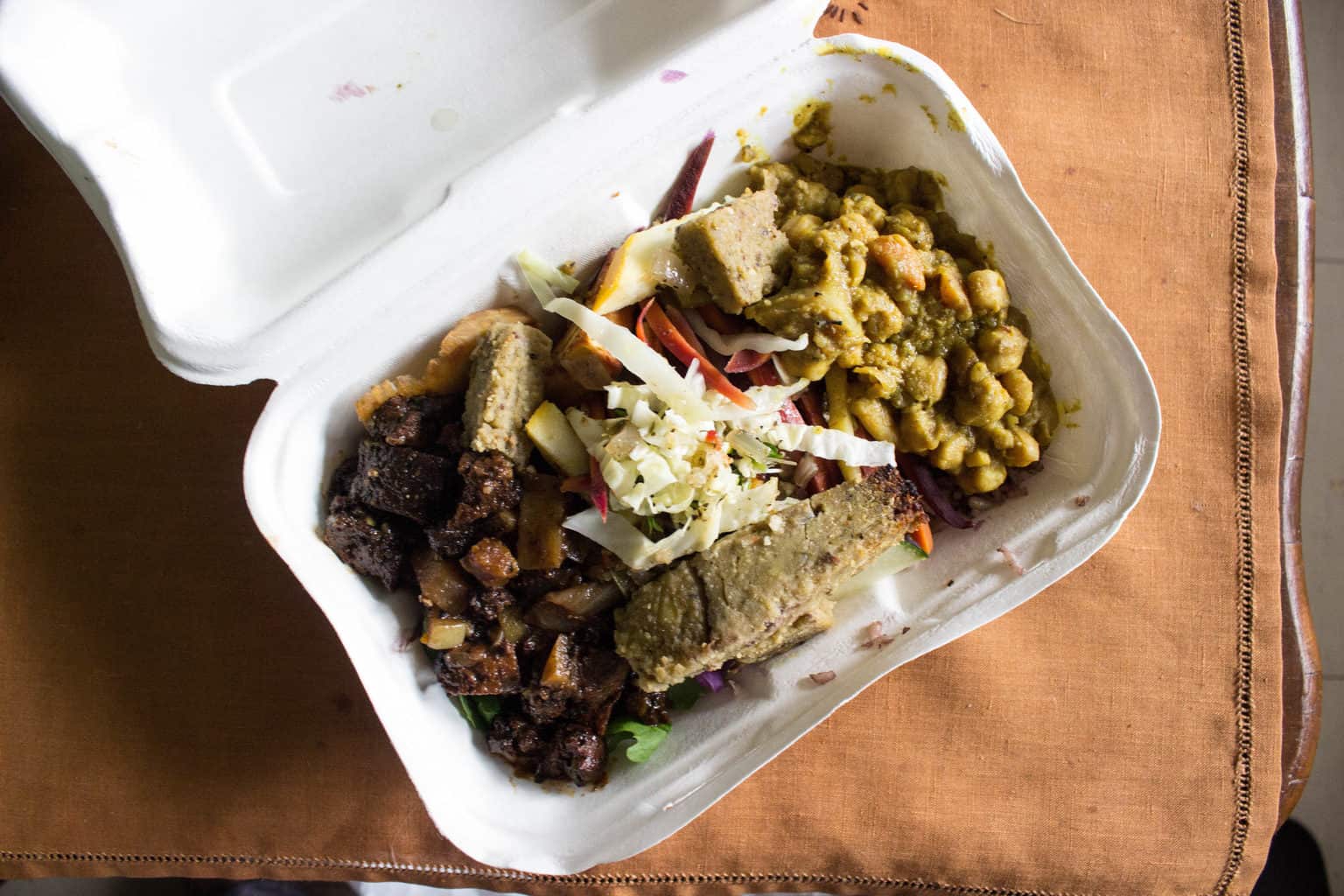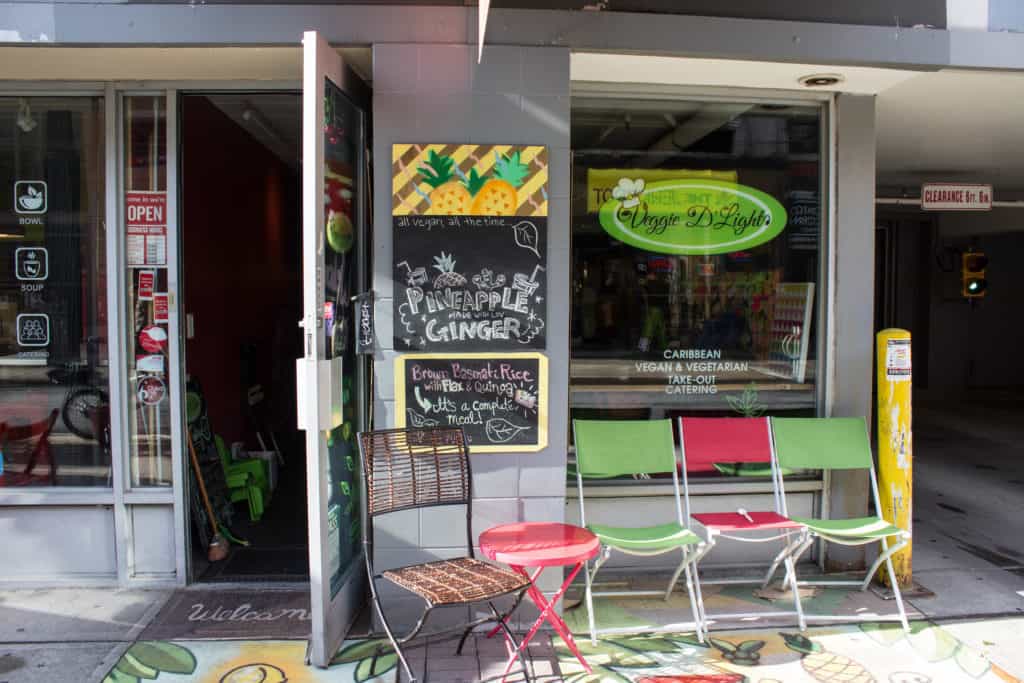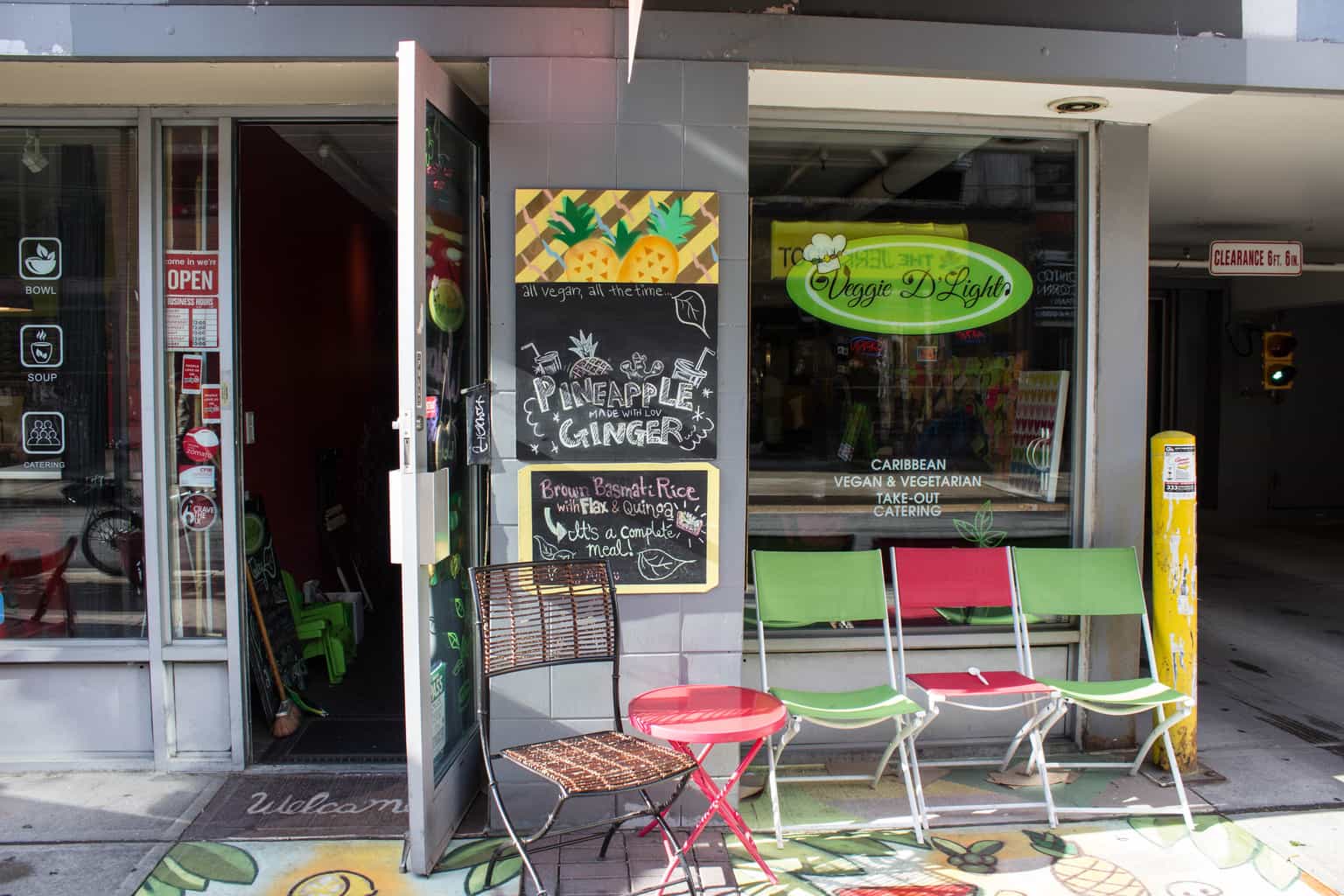 ---
Cosmic Treats // 207 Augusta Avenue
Cosmic Treats is another great find in Kensington Market. It's a fully vegan restaurant with ice cream and baked goods as well. I was already full so I only stopped in for some ice cream but that was amazing enough!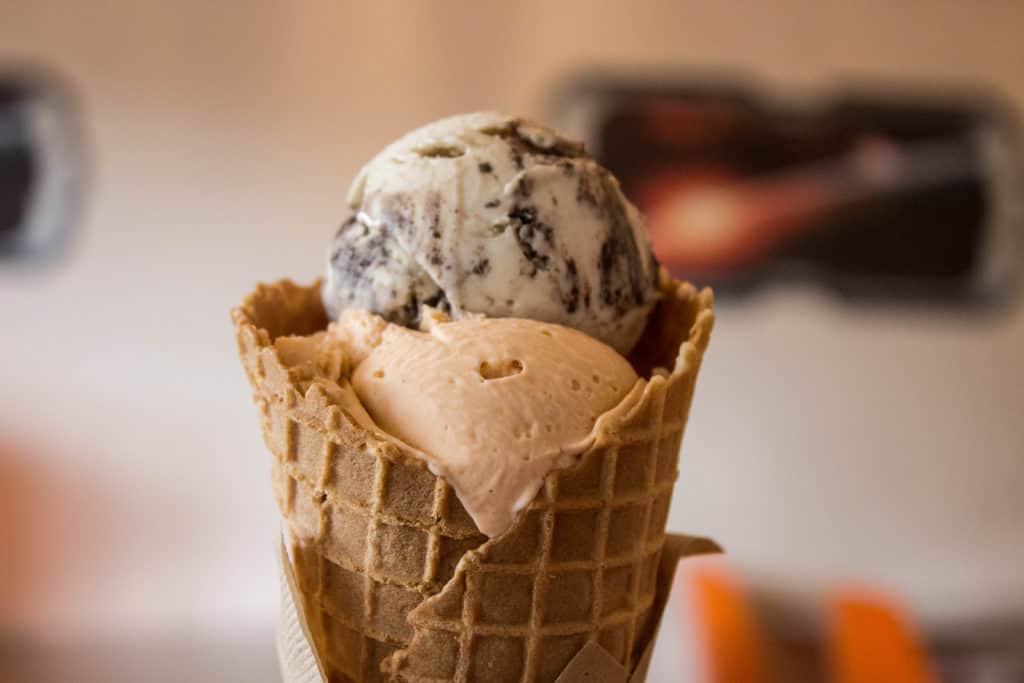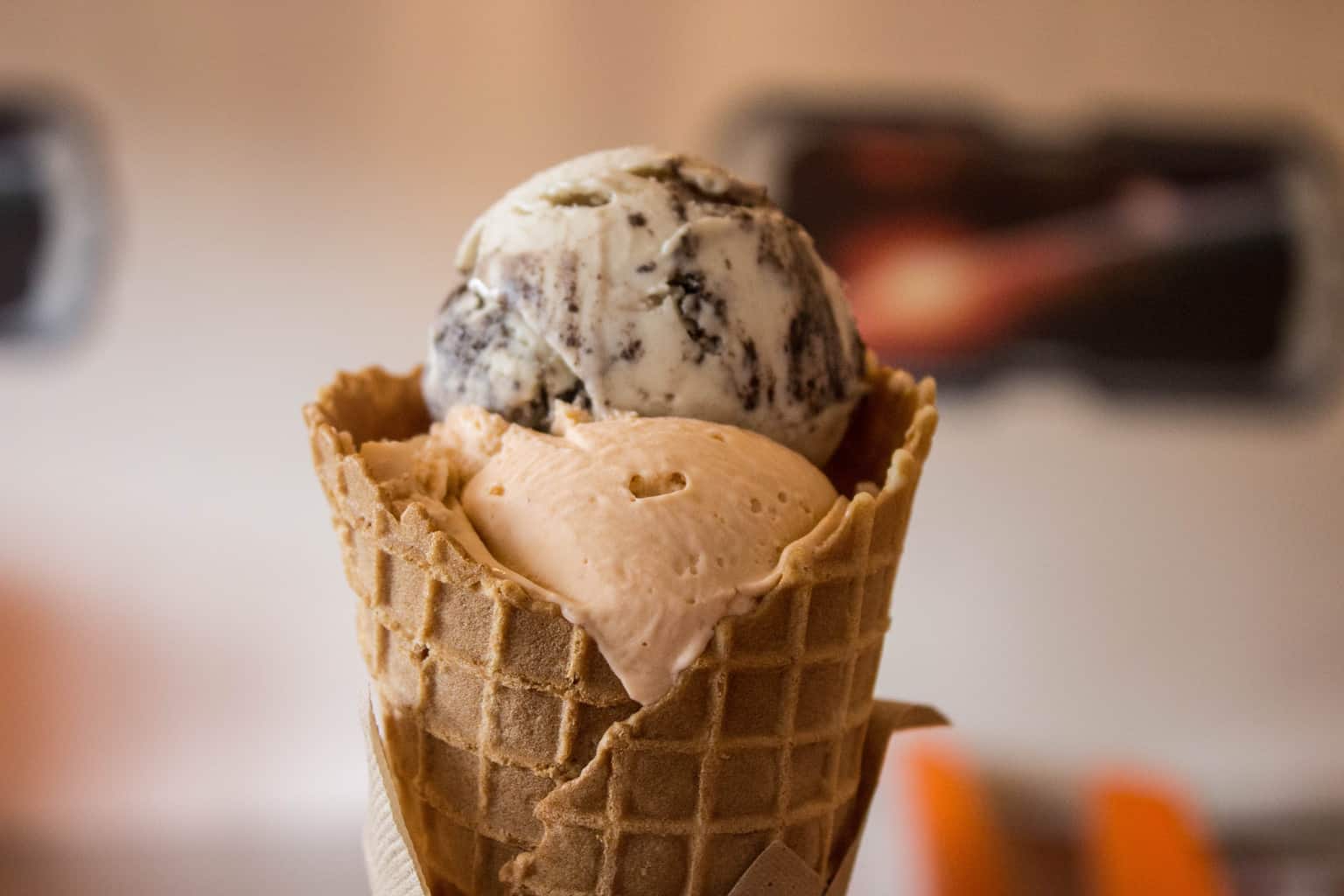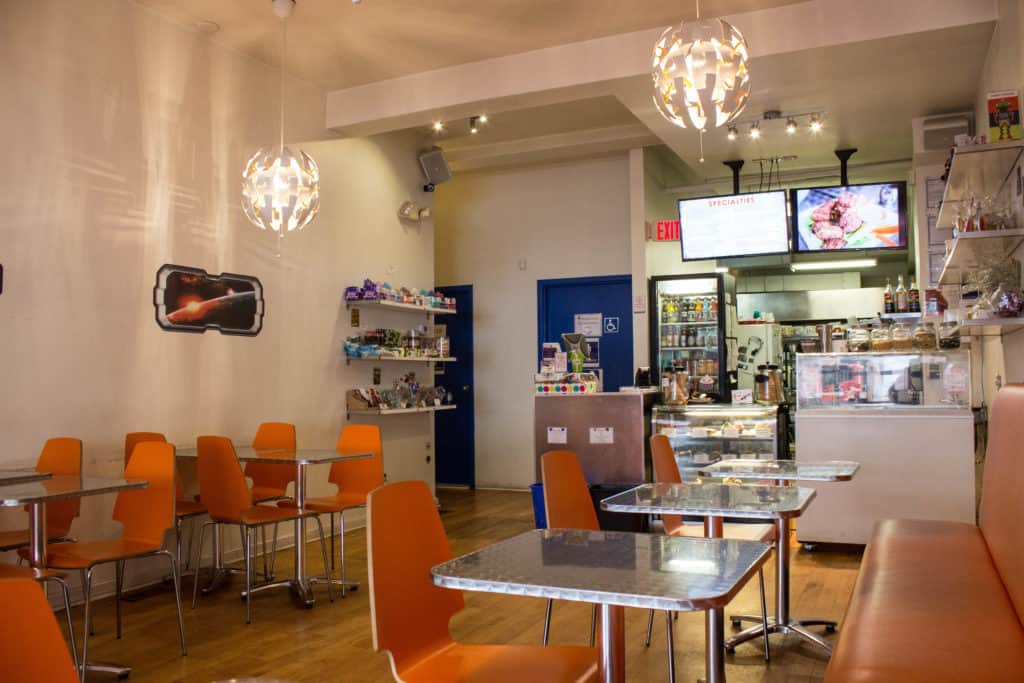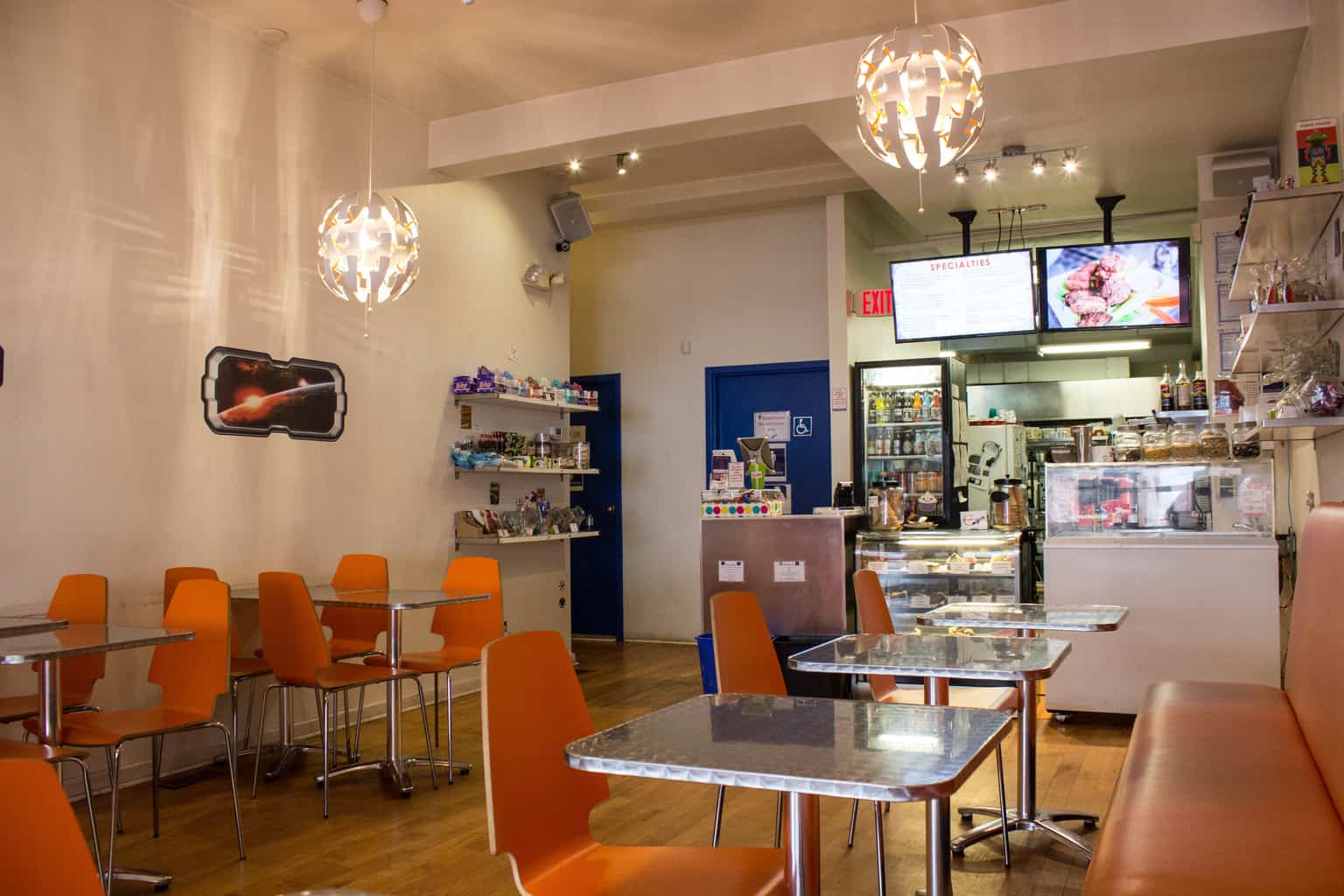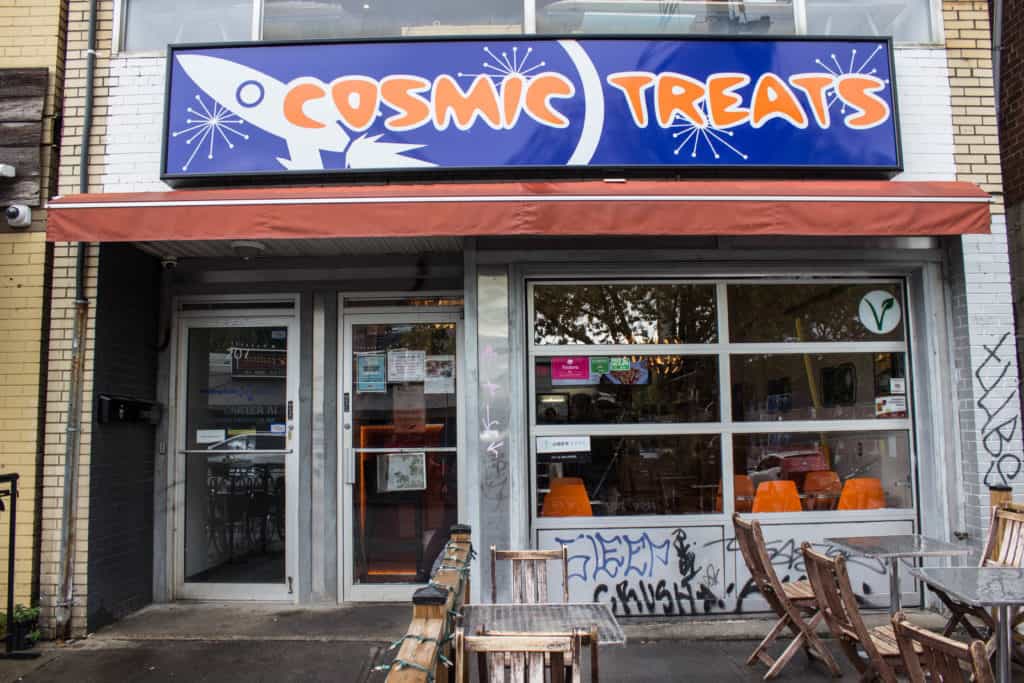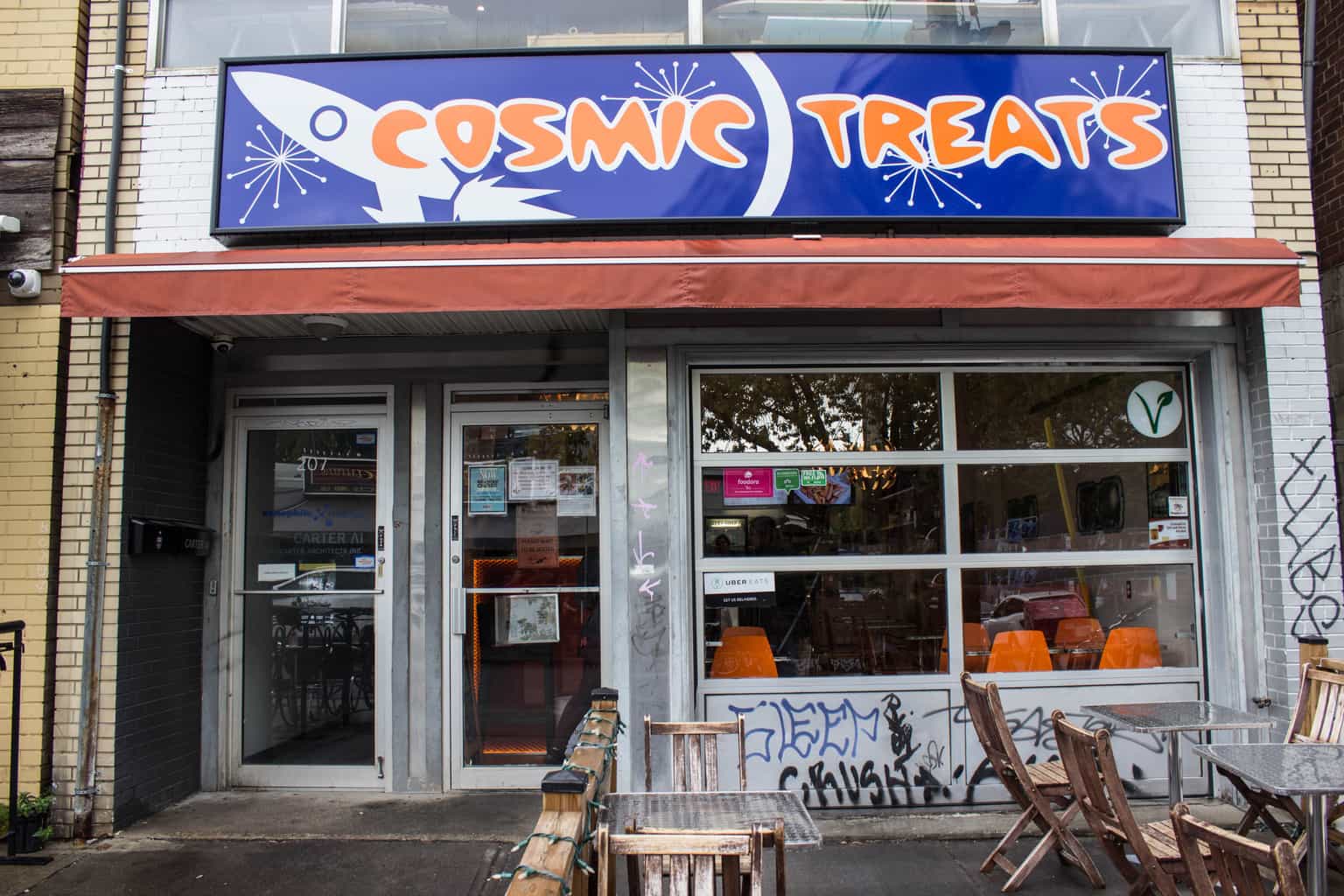 ---
Looking for other suggestions to do in Toronto besides eat? Check out these things to do in Toronto!
Tori's Bakeshop // 2188 Queen St E + 430 Front St E
This is going to sound crazy but this little simple meal (or snack) was one of my favorite things I ate in Toronto. It's a lavender tea latte and focaccia with cashew cheese. Oh my goodness – so amazing! I only went to the new location in the Canary District (front street) and it was lovely. Tori's is all vegan too and they had several sandwiches ready to go so it's good for just a quick breakfast or lunch!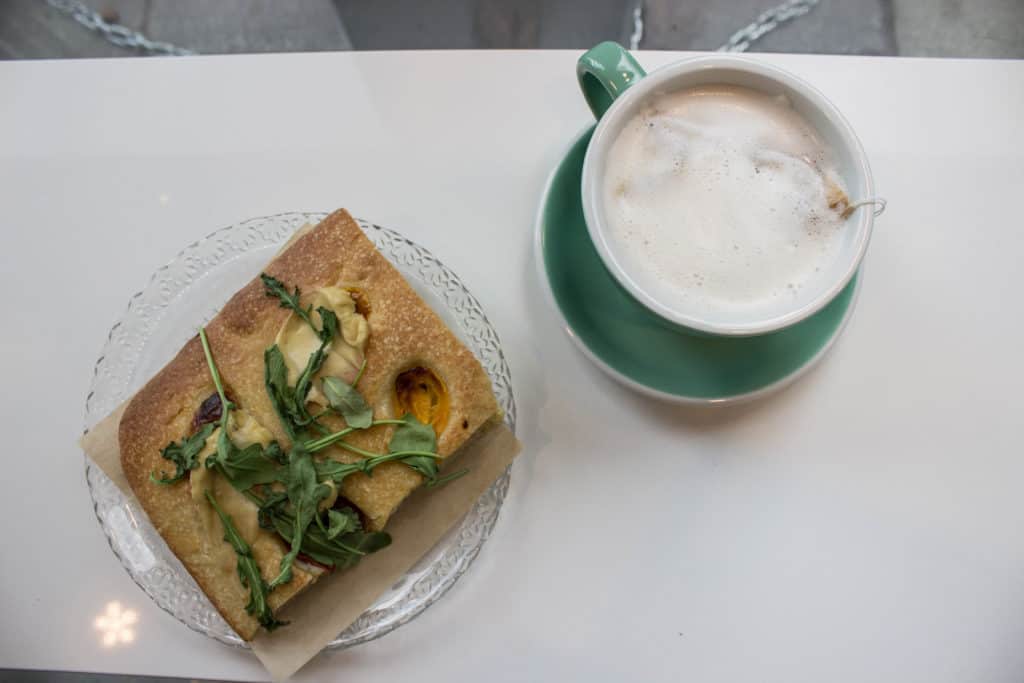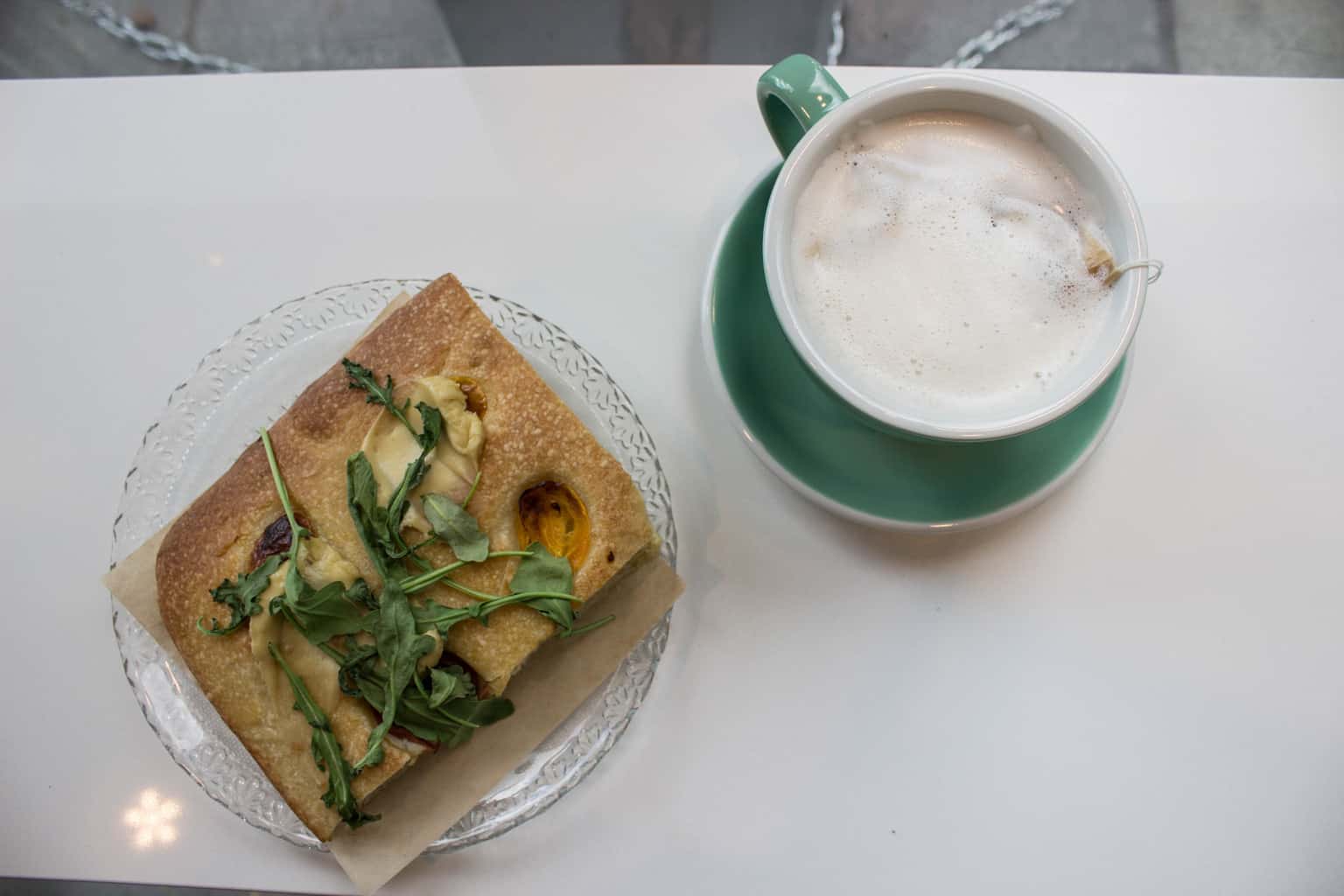 ---
Bunner's Bakeshop // 244 Augusta Avenue
Bunner's is an all vegan bakeshop located in Kensington Market as well! I only tried the cinnamon roll but that was amazing and they had tons of options.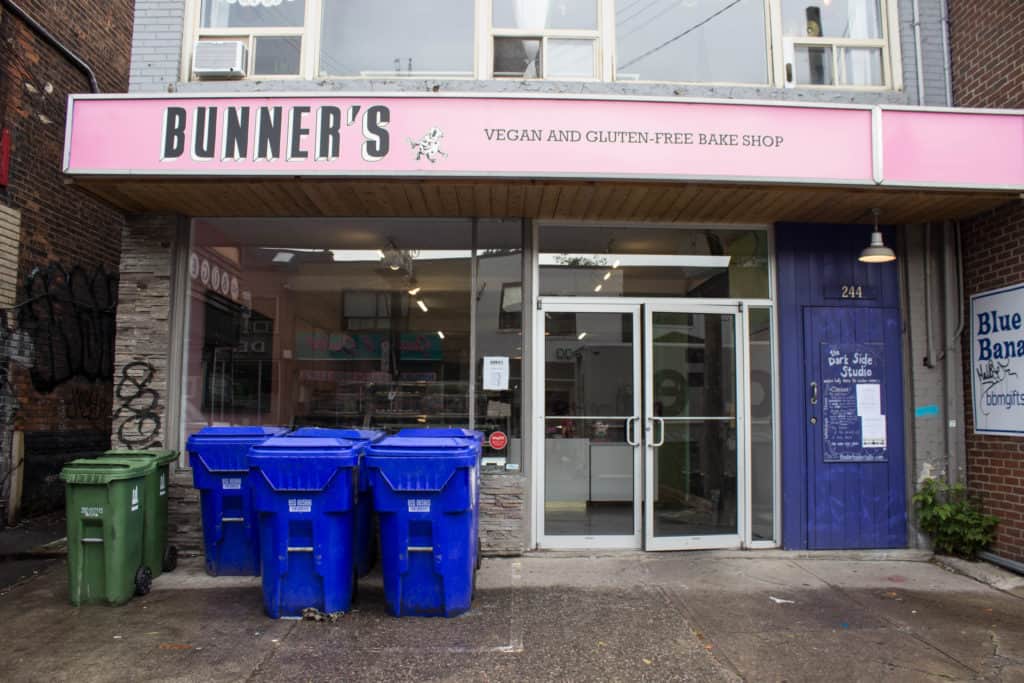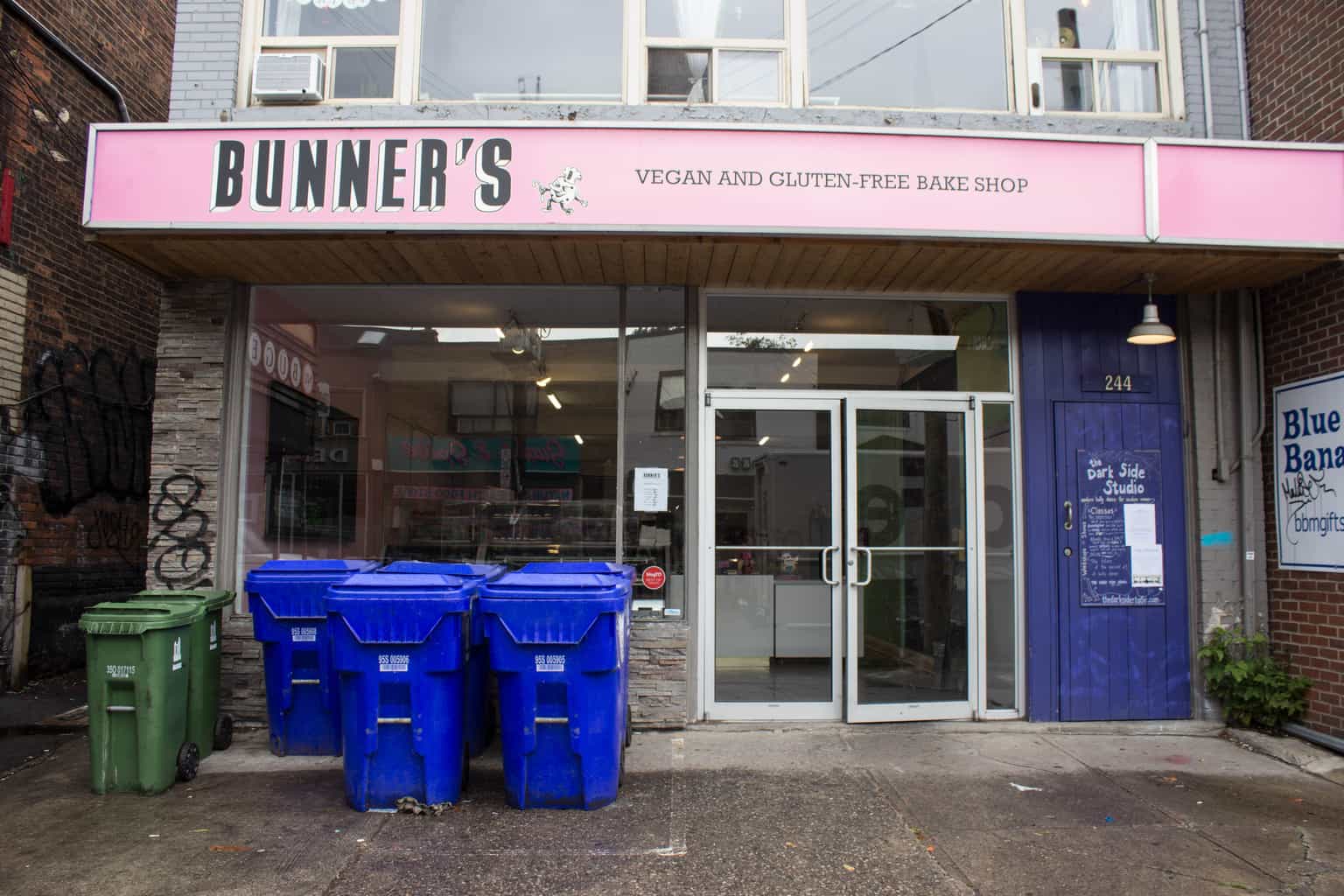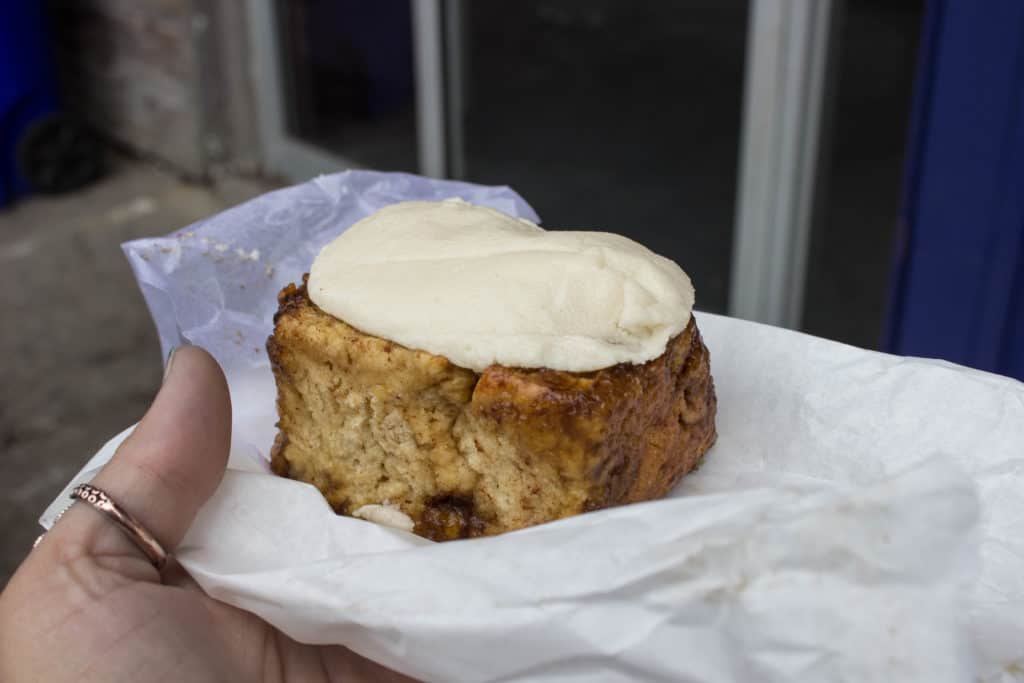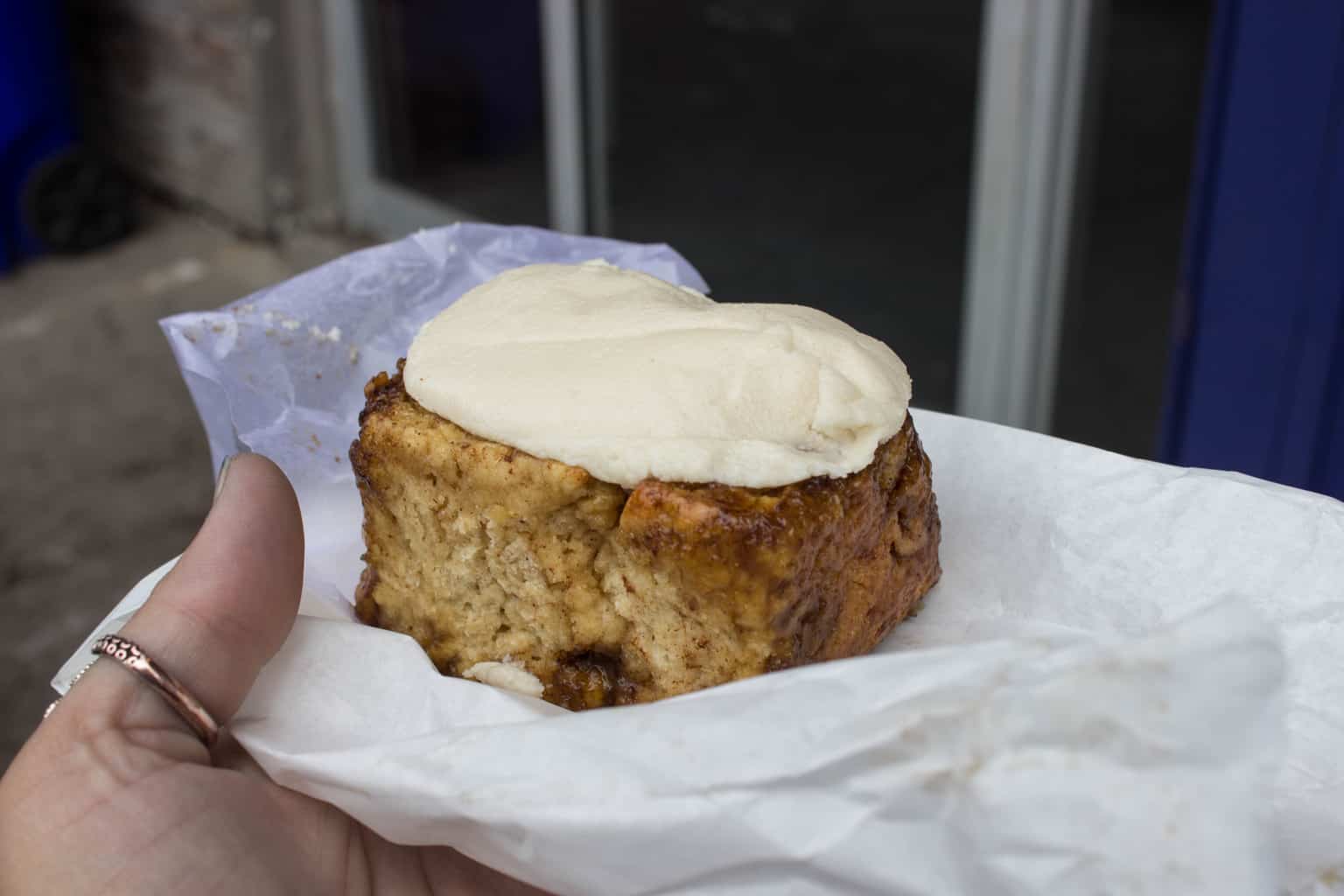 ---
Apiecalypse Now Pizza & Snack Bar // 735 Bloor St West
Apiecalypse Now is an all vegan pizzeria and snack bar. I, unfortunately, couldn't visit the actual storefront because they close during Veg Food Fest but I did get to try all the deliciousness during the festival!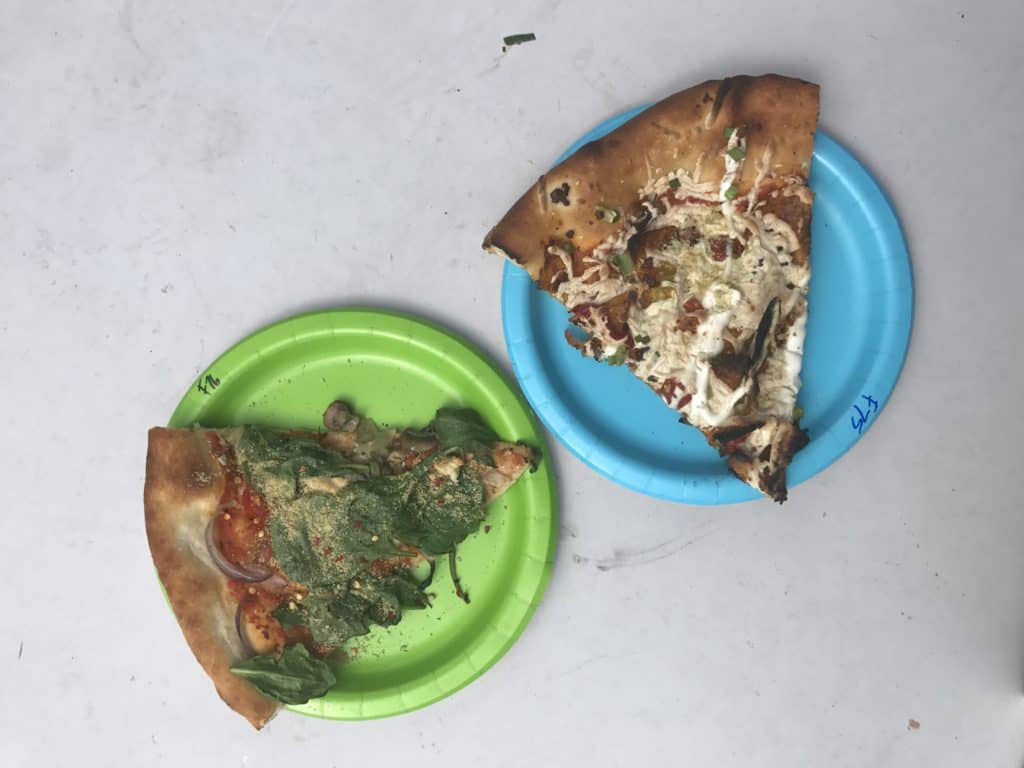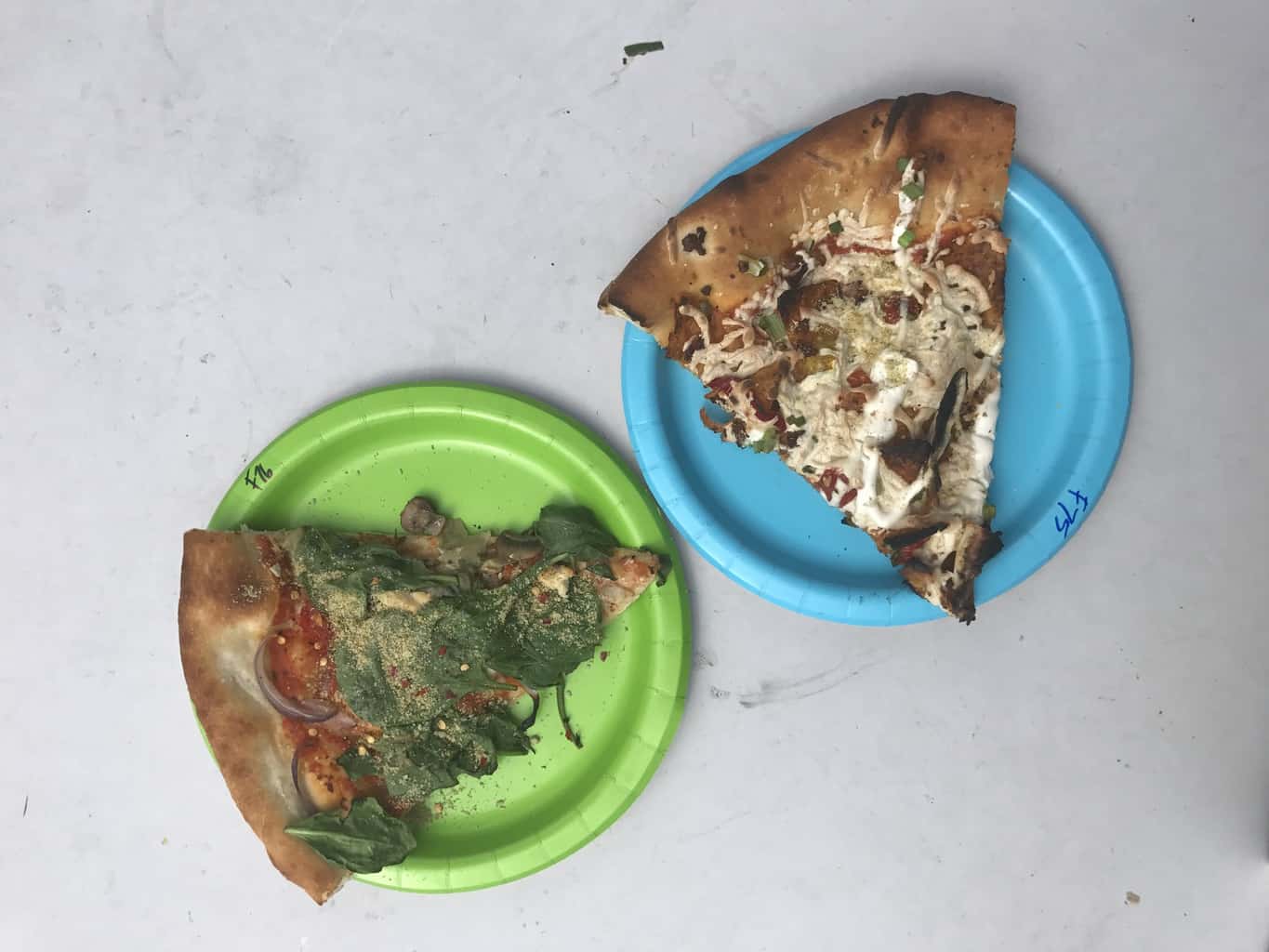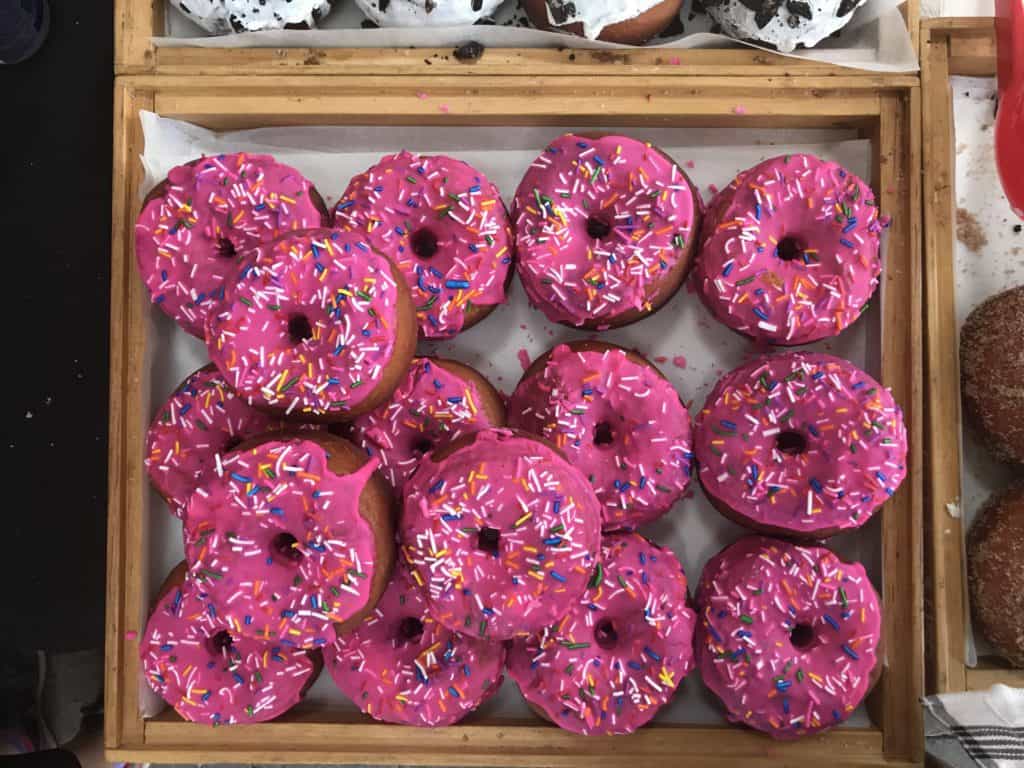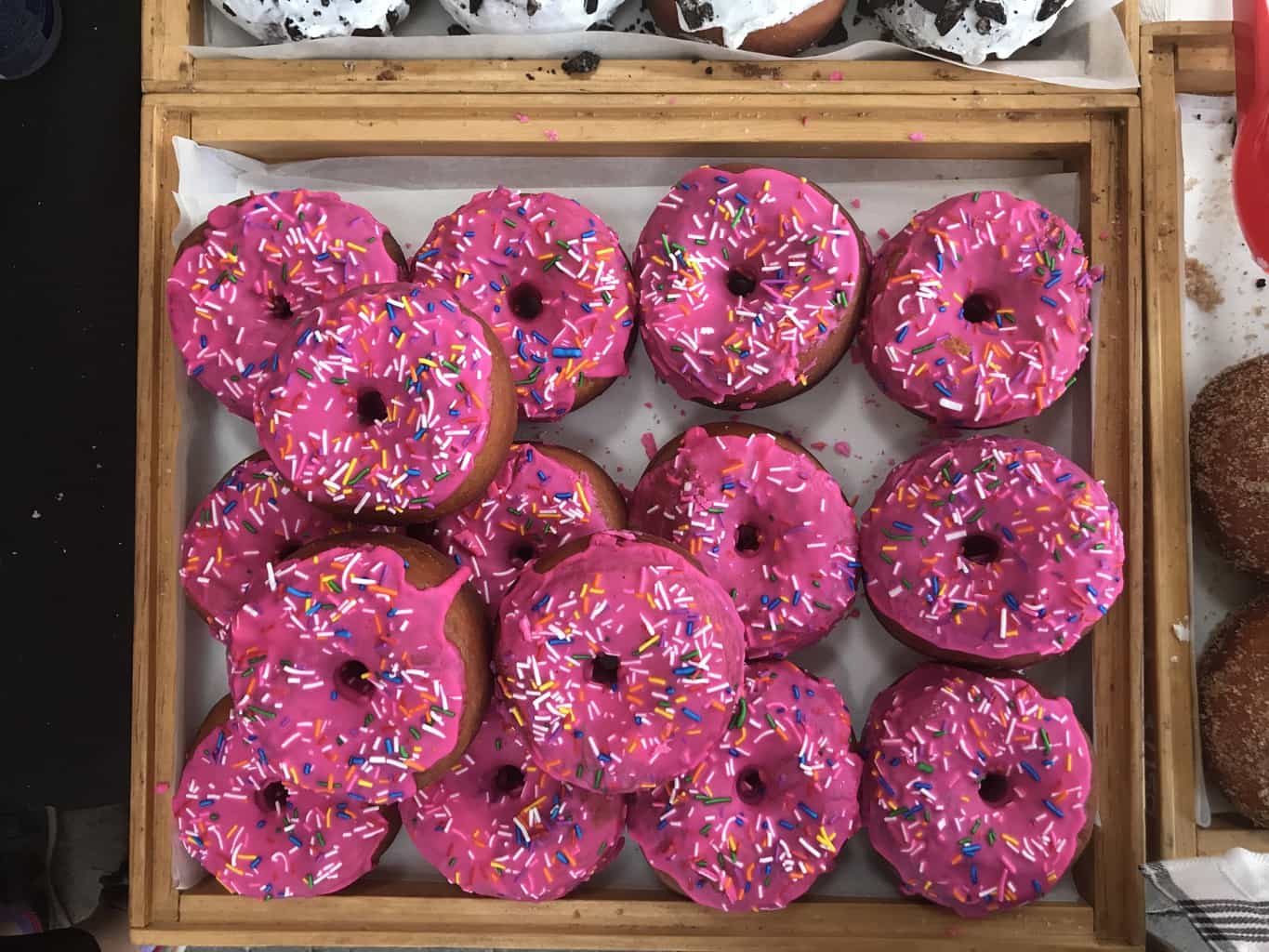 ---
I hope this guide can get you started on your visit to Toronto but if you need more suggestions, check out my friend's vegan guide to Toronto – she's a local!
HAVE YOU EVER BEEN TO TORONTO? WHAT WAS YOUR FAVORITE VEGAN RESTAURANT? TELL ME IN THE COMMENTS! ↓↓↓
Heading to Toronto? Read accommodation reviews here or book here.
What else have I written? You can find more Ontario posts here and Canada posts here.
Like this post? Have Questions? Hit me up on Facebook | Twitter | Instagram | Pinterest | Email
↓↓↓ PIN IT ↓↓↓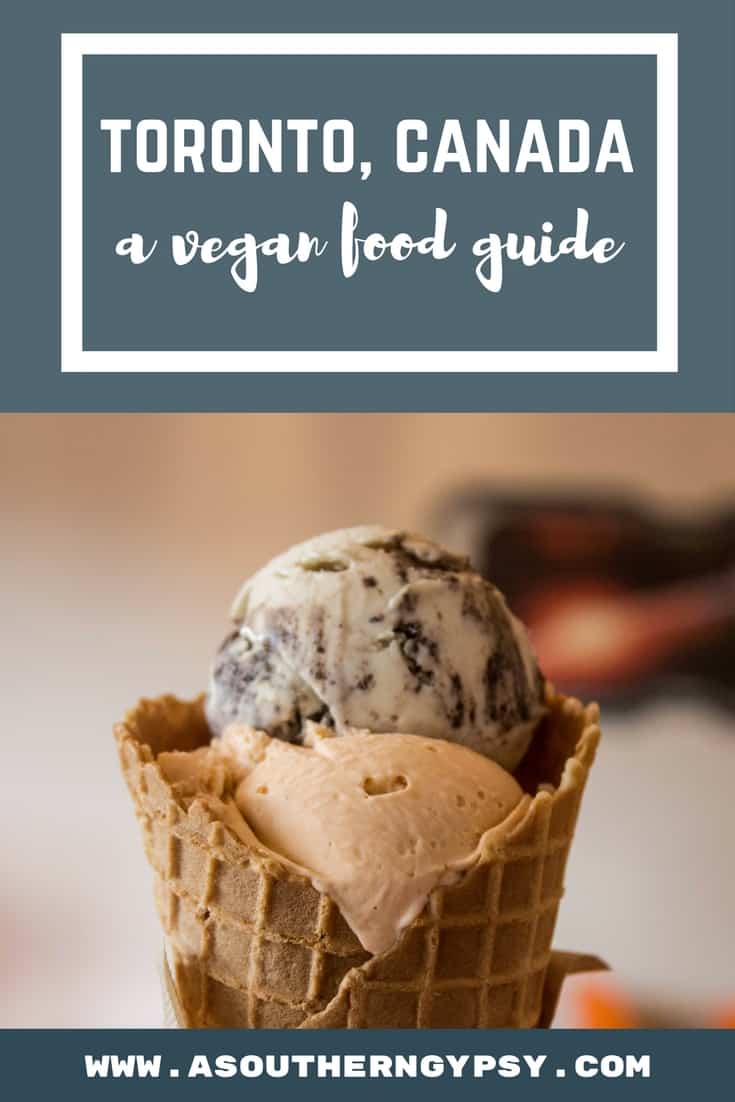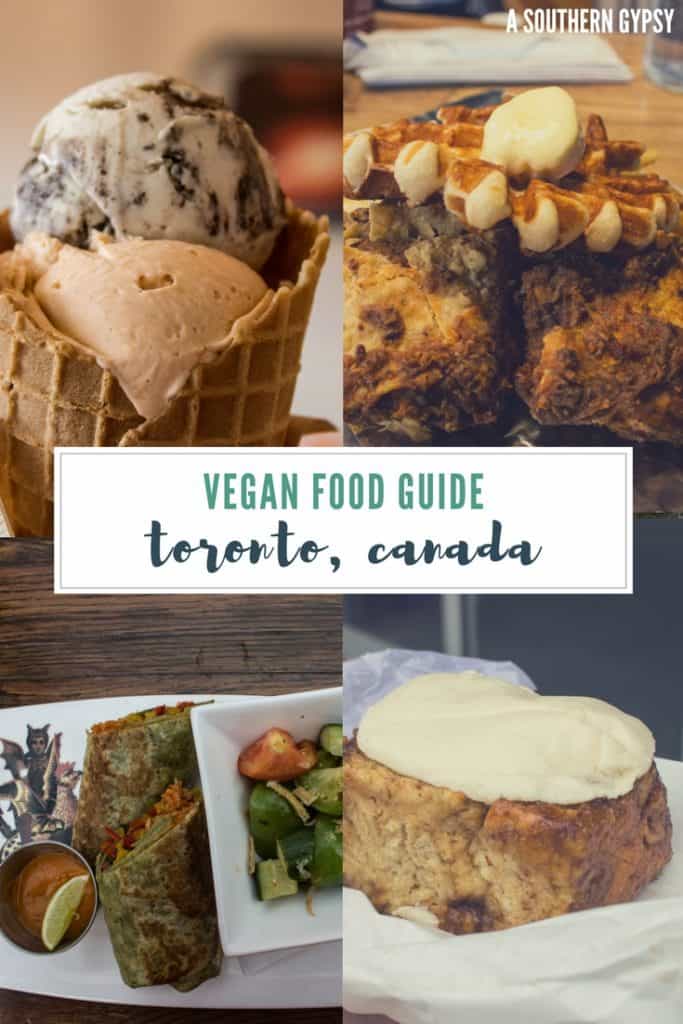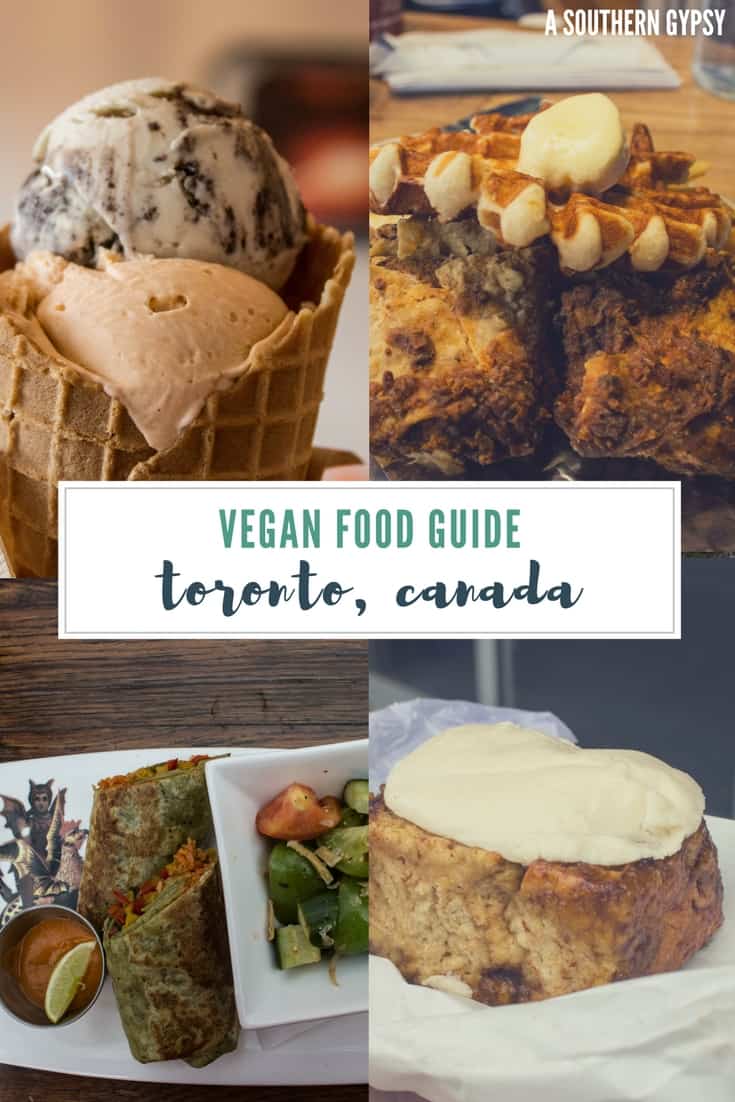 Latest posts by Ashley Hubbard
(see all)