This post may contain affiliate links, meaning if you book or buy something through one of these links, I may earn a small commission (at no extra cost to you!). Please see my disclosure.
Nashville is an underrated vegan city and I'm lucky enough to call it home. I've eaten at all of the vegan & vegetarian restaurants many times and plenty of vegan-friendly restaurants and made this awesome (and hunger-inducing) guide to Nashville's vegan scene. Avo is one of the all-vegan restaurants in Nashville and an excellent choice for your next visit!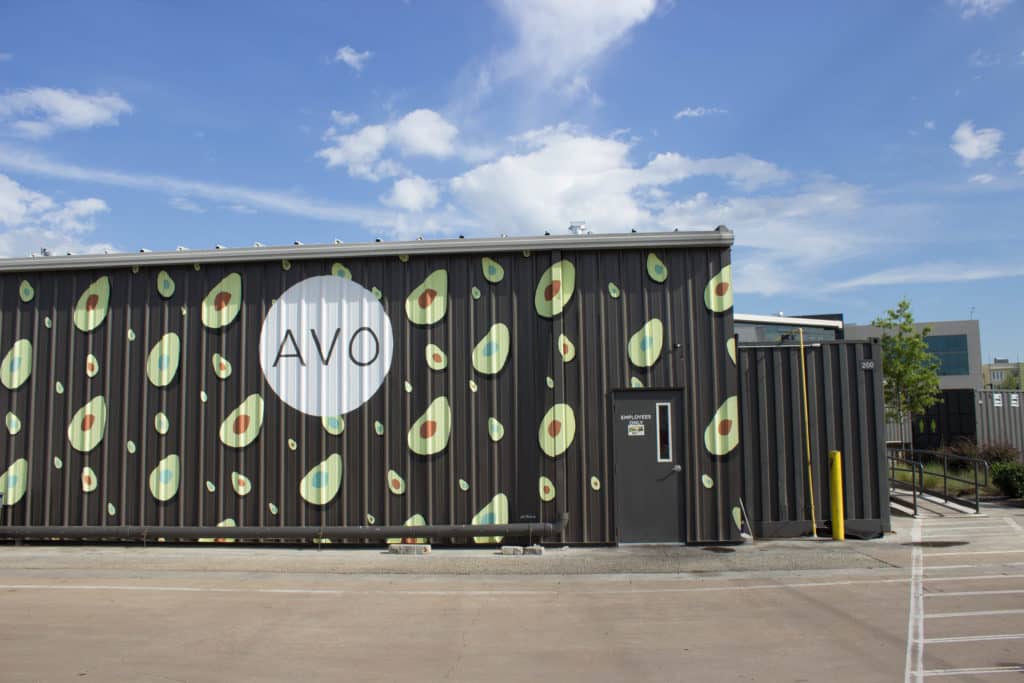 Avo sits just off Charlotte Avenue and is part of OneC1TY – a vibrant, growing urban community in Nashville. Everything in the community caters to the idea that mindful healthy living can be made easy. The design of ONEC1TY shows that sustainability is important. You'll find lots of green space, a community lawn and plenty of space for walking, biking and enjoying the outdoors. Additionally, all design has been planned and constructed with plans to be LEED Neighborhood Development certified.
Avo is part of the container village in ONEC1TY and is literally home to a shipping container. Right next door is Crossfit Nashville and Nashville Sports Leagues – also in shipping containers. In the little container village, you'll also find sand volleyball courts.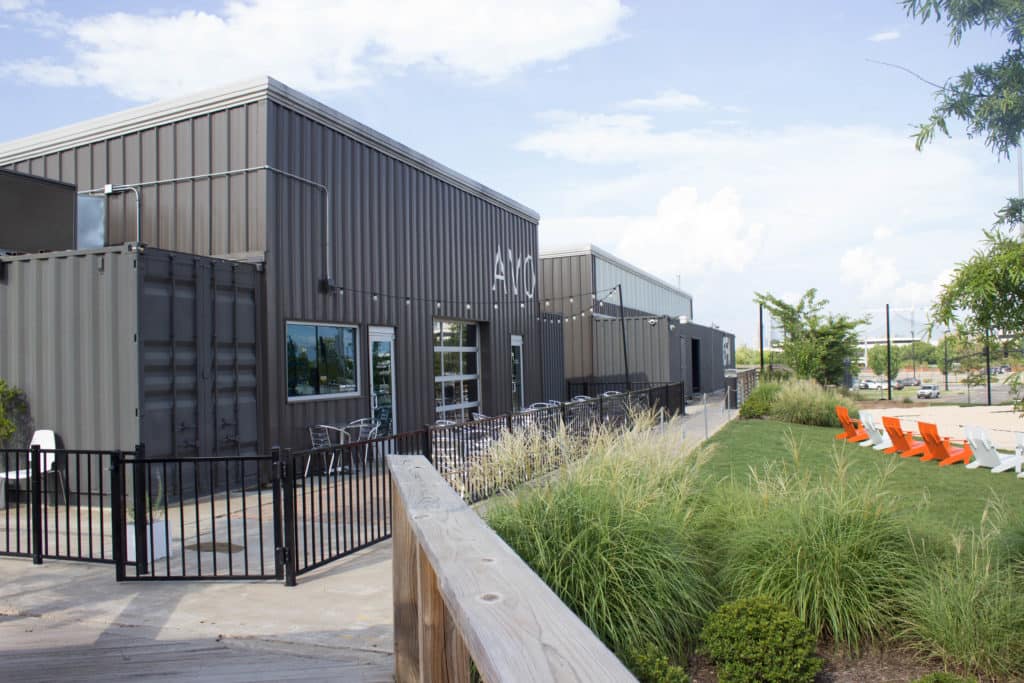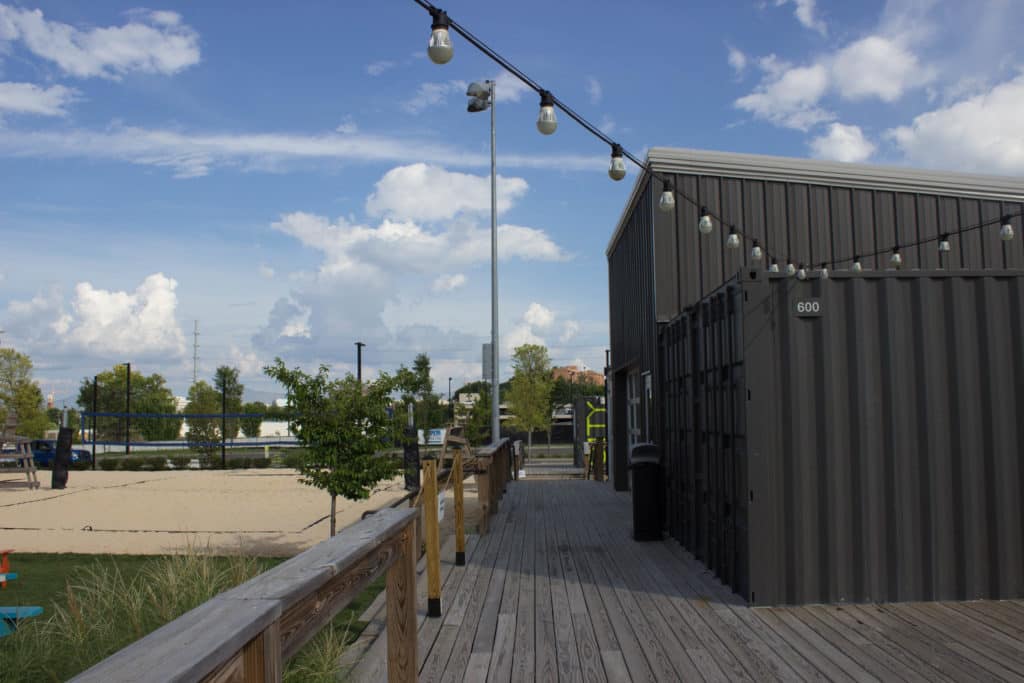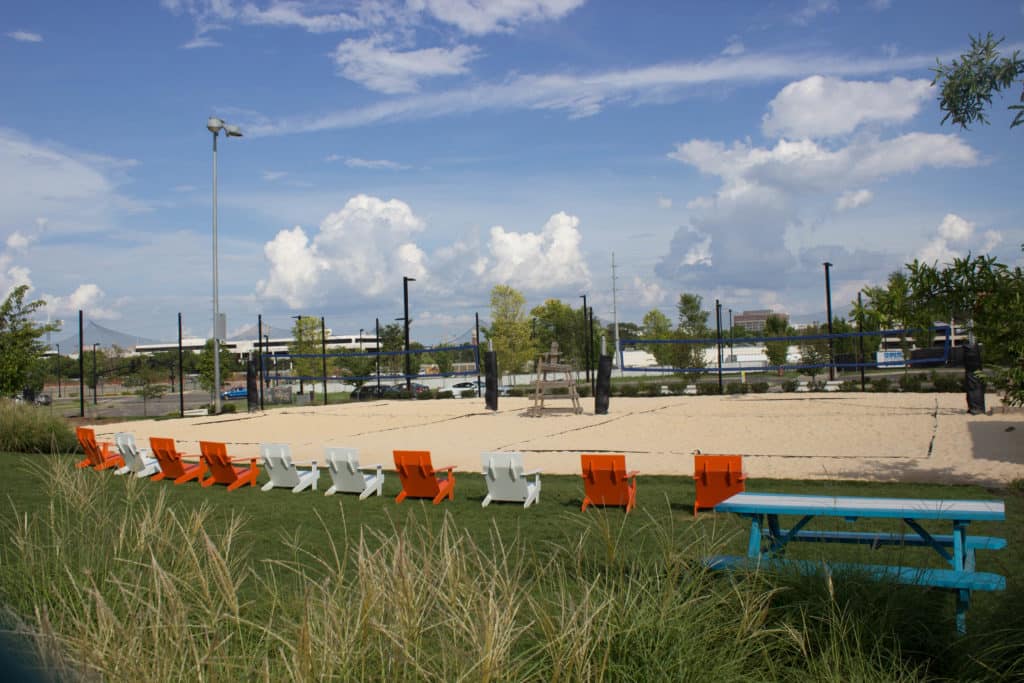 Avo is very refreshing with its beautiful natural light, bar with greenery and Instagram-worthy interior.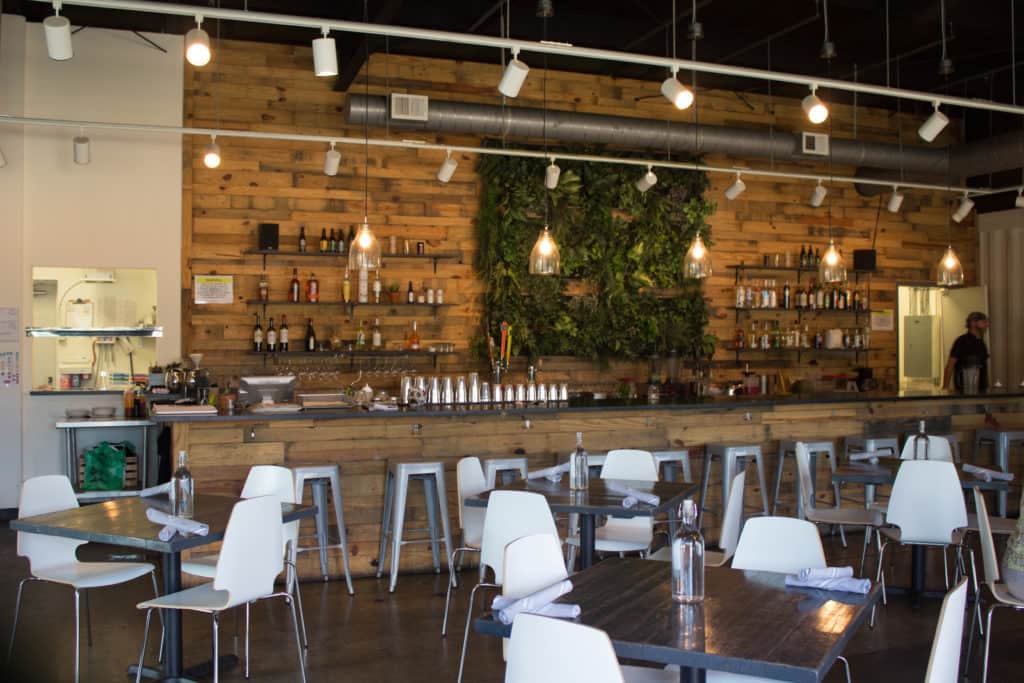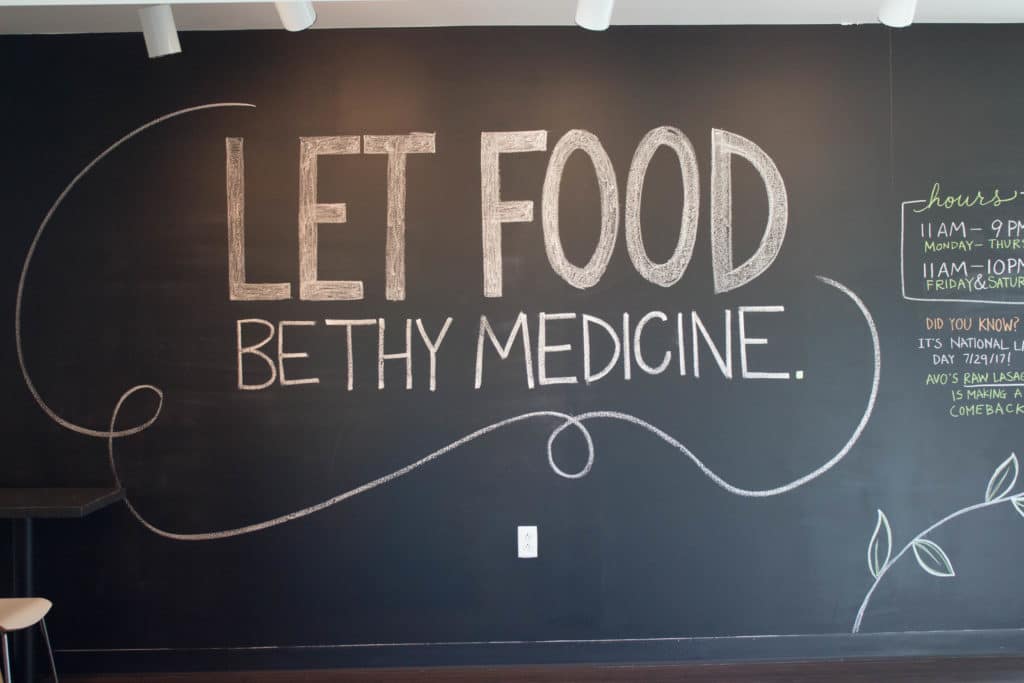 I've been to Avo several times and each time the food has been delicious and almost too pretty to eat. I said almost. Don't worry, I still ate it all. The latest time, I got the Lentil Walnut Cheeseburger, the Strawberry Caprese and an Avo Margarita (signature cocktail!). I've also had the cheese plate and pad thai before and it was all phenomenal.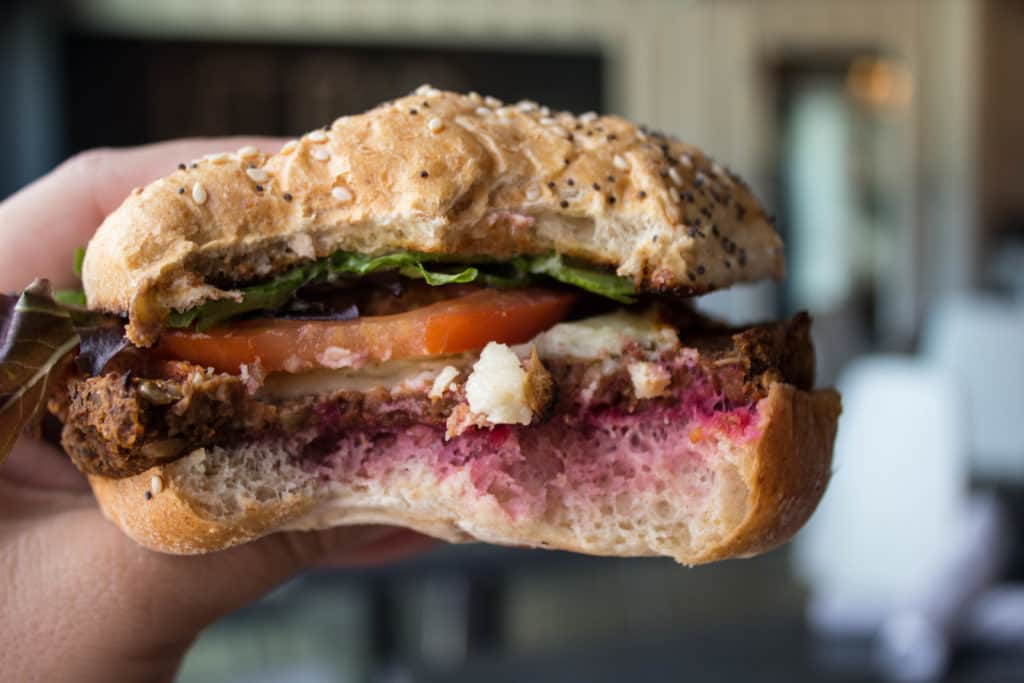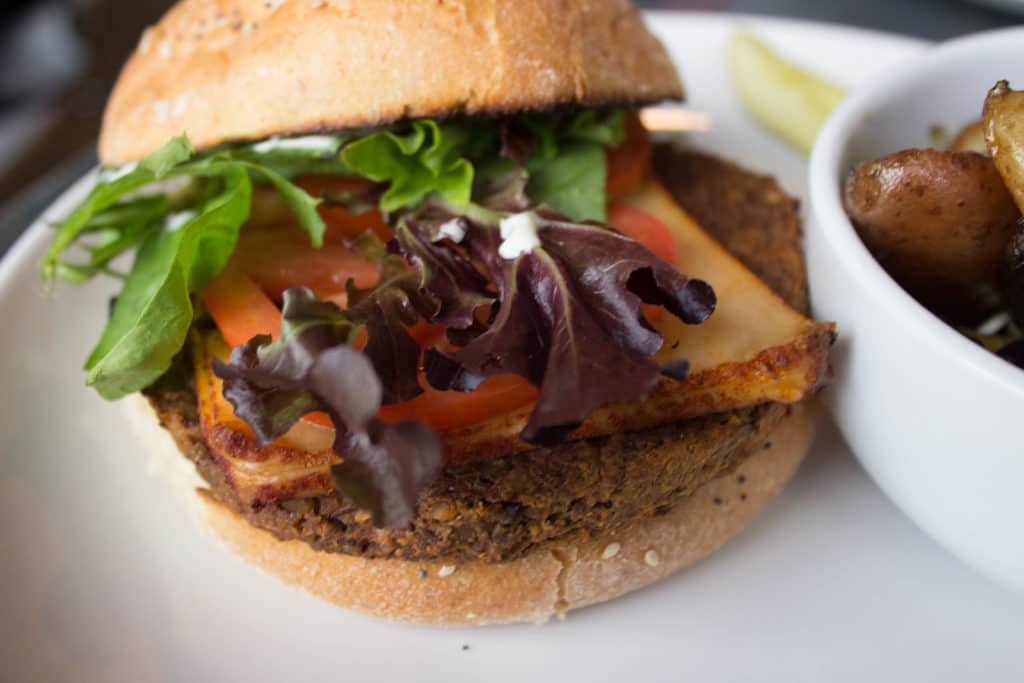 That was probably one of the best veggie burgers I've ever had. Definitely in my top 3. The patty, made out of lentils and walnuts, was unlike anything I've had and so melt in your mouth good. Their vegan homemade cheese is so good and everything tasted so fresh and healthy. That's homemade beet ketchup too, y'all.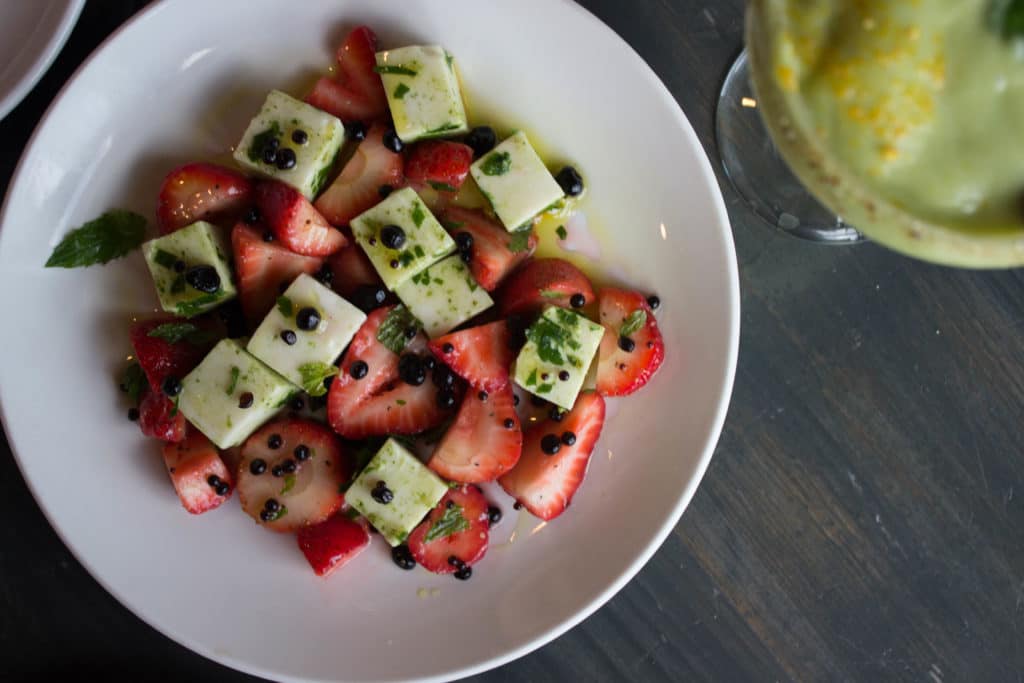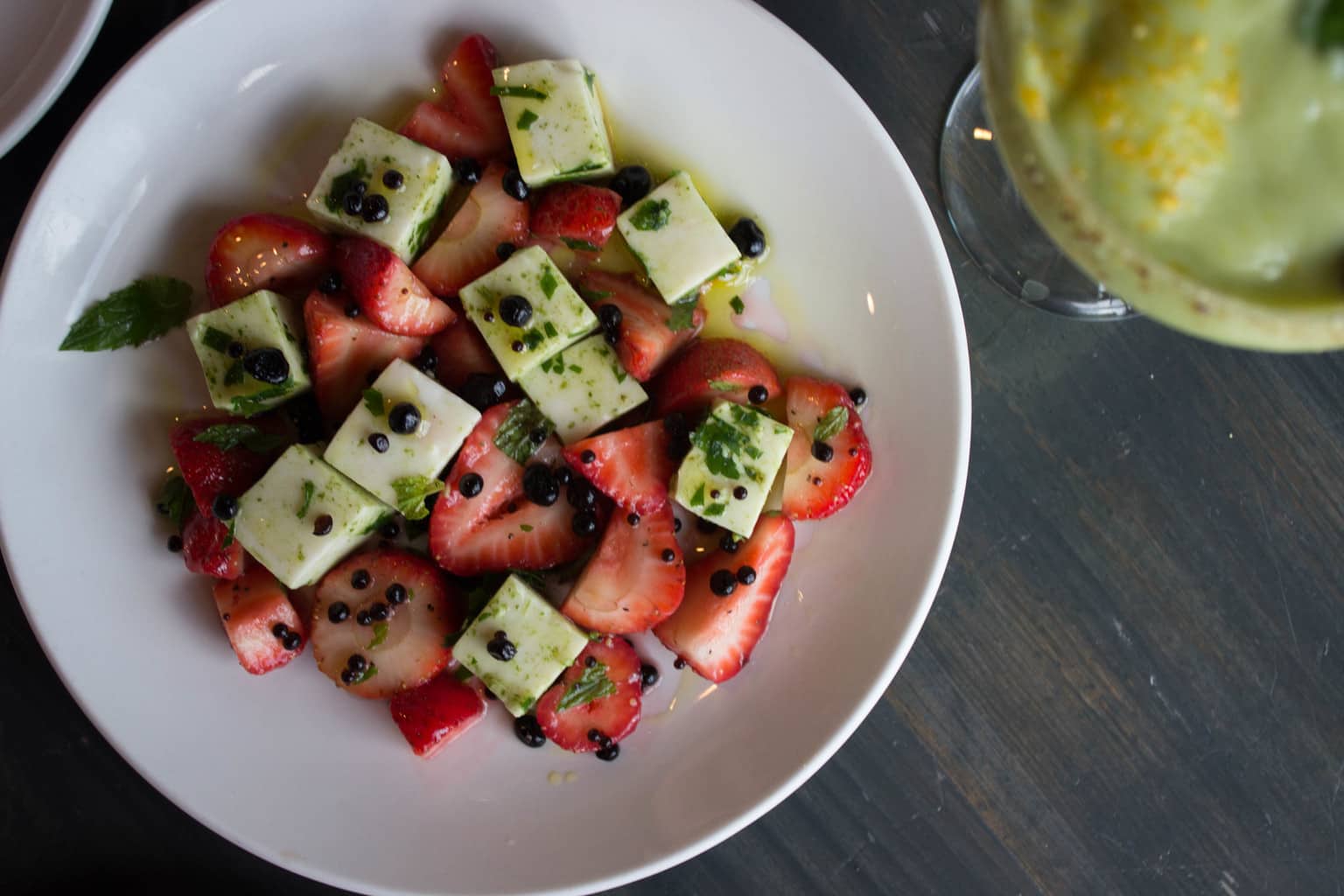 Strawberries, vegan mozzarella, mint, oil and vinaigrette pearls. I didn't even know there was such a thing.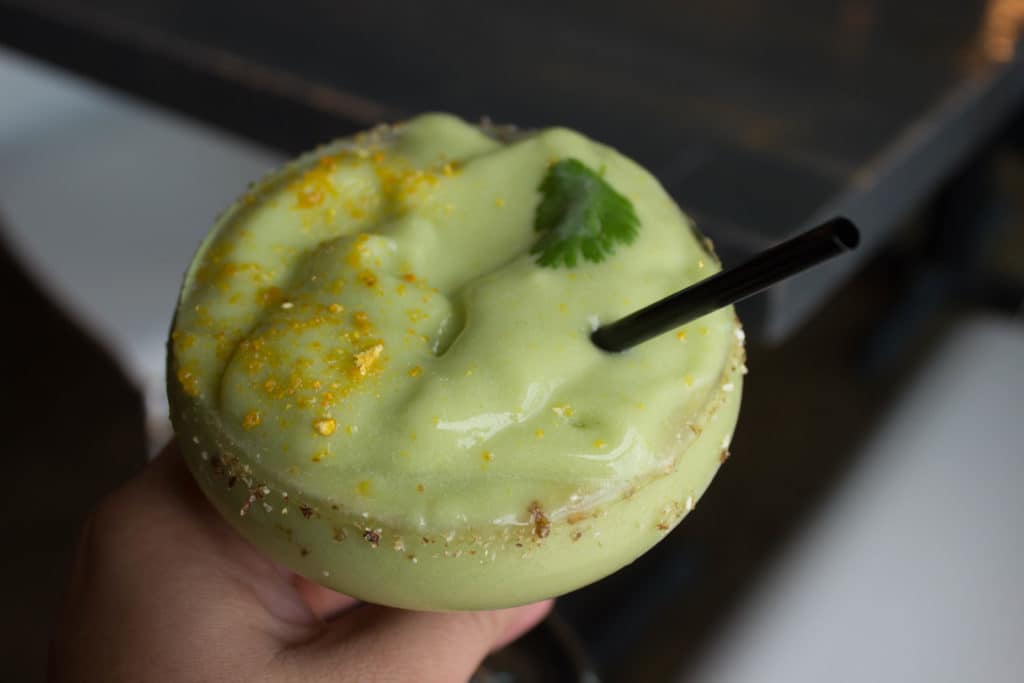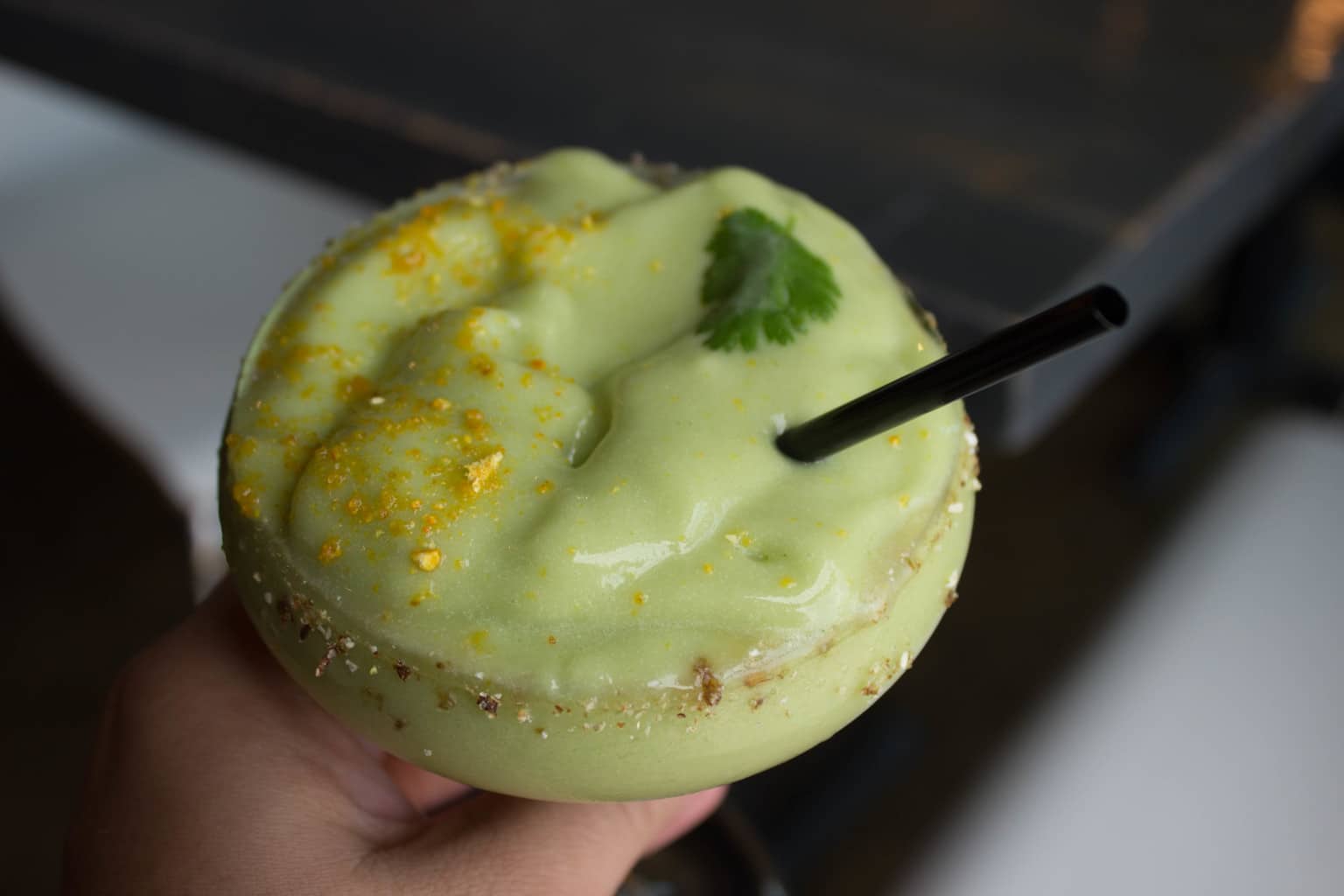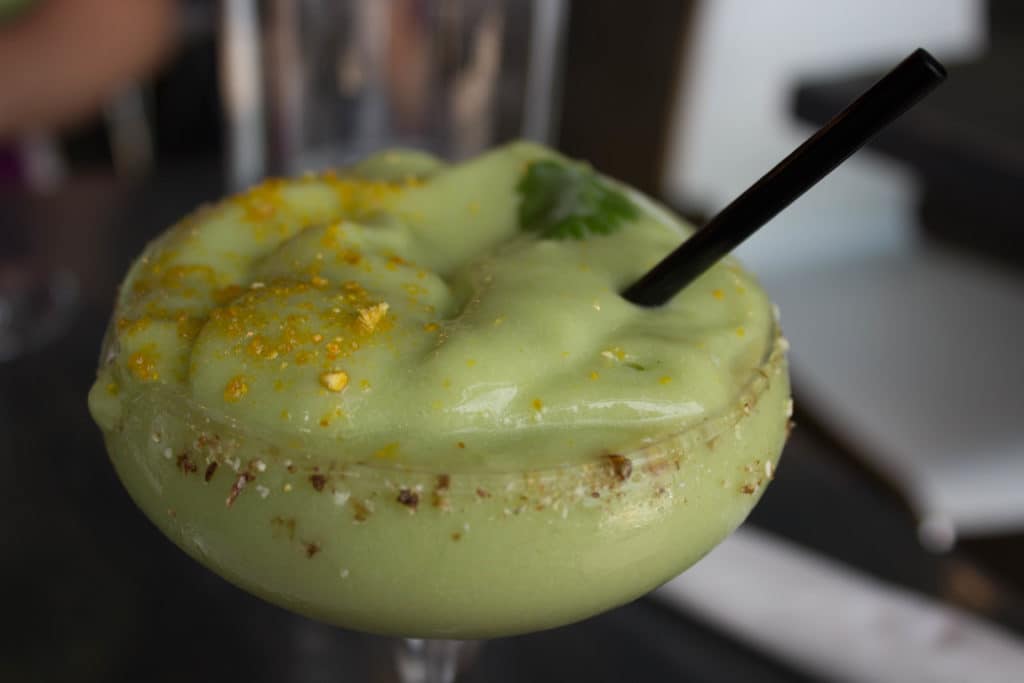 Their signature drink is the avo margarita and it is not to be missed! It's perfect and don't skip it if you don't like avocados or tequila because I don't like tequila and it's still amazing!
I hope I've convinced you to give Avo a chance while you're in Nashville next! It's definitely worth a visit. They also just became kosher certified as well!
What is your favorite vegan restaurant in Nashville? Tell me in the comments ↓↓↓
ESSENTIAL INFO
Address // 3001 Charlotte Avenue #200
Website // www.eatavo.com
Hours // Sun 10-2 // Mon-Thur 11-9 // Fri-Sat 11-10
Looking for other Vegan spots in Nashville?Check out my guide here.
↓↓↓ Pin it ↓↓↓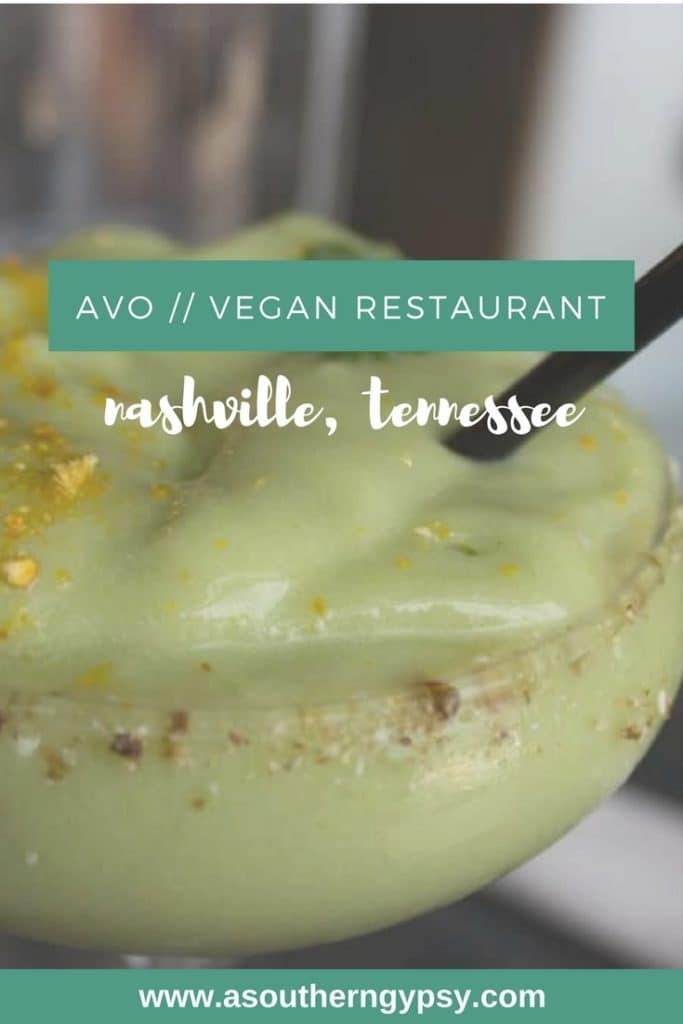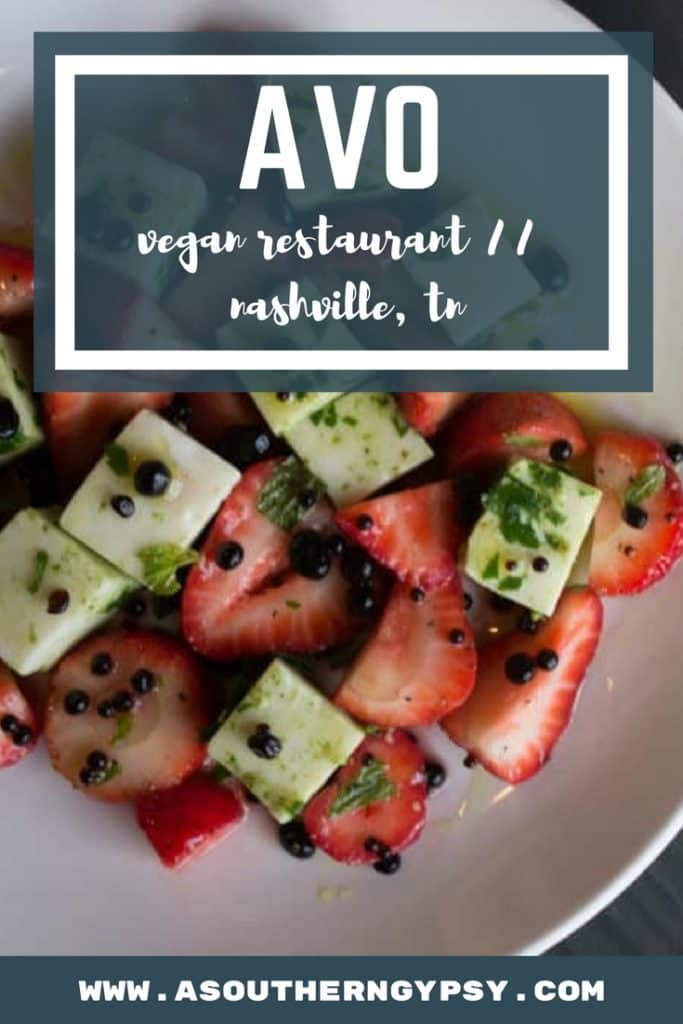 Latest posts by Ashley Hubbard
(see all)