This post may contain affiliate links, meaning if you book or buy something through one of these links, I may earn a small commission (at no extra cost to you!). Please see my disclosure.
If you're anything like me, you spend a long time deciding on where to eat. There have been many times I've made myself nauseous because I took too long to decide on where to eat. Vegans are pretty lucky in Nashville with the extensive and delicious options of both all-vegan restaurants but also restaurants with vegan options so that makes this task even harder.
One of the new restaurants of 2018 – Vegelicious Nashville – is well worth a visit and a spot I'm sure you'll be heading back to over and over again. Due to my insane schedule and traveling, it took me far too long to get over to try it. That's okay – it was well worth the wait. I feel like when I went vegan – my standards were possibly lower as I was just happy to find vegan versions of my favorite foods. However, over the past 2.5 years and trying my weight in mac n cheese, I've probably gotten a little snobbier about my food.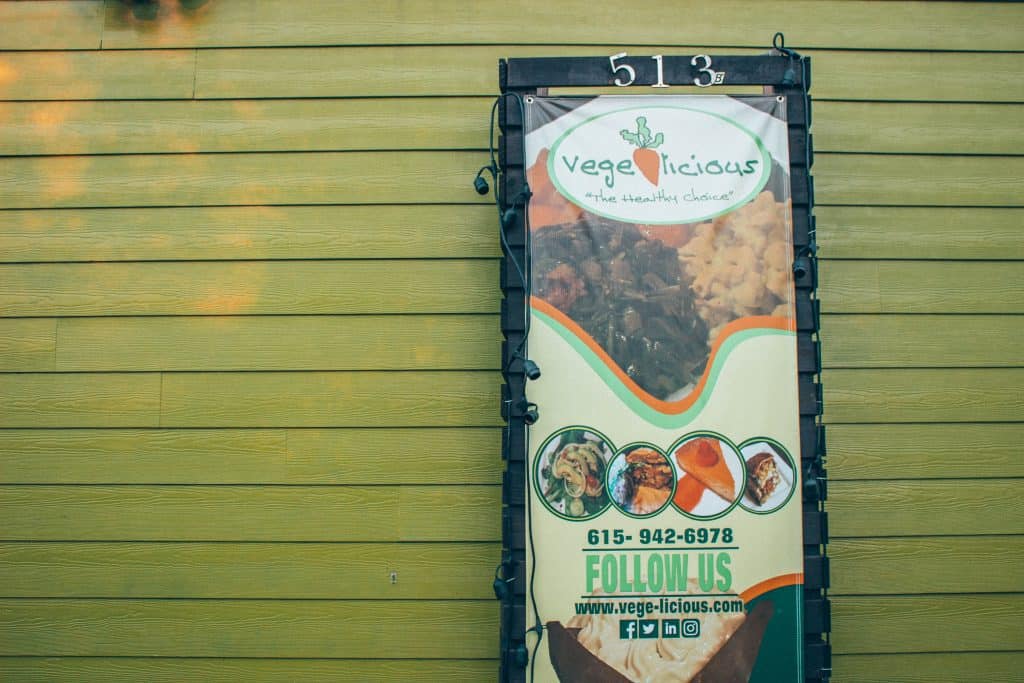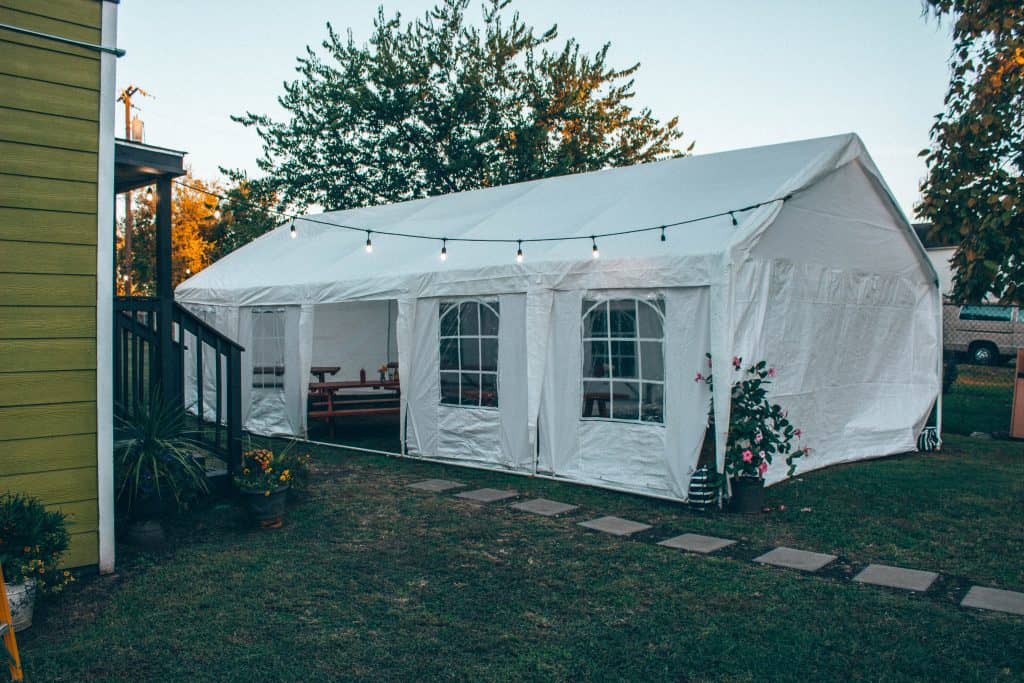 Psst: Looking for more information on Nashville? Check out a few of our other posts!
When The Southern V moved to their second location to open a sit-down spot, it left their first location available for a new business to move in. I remember hearing another all-vegan restaurant would be taking their place and I thought, "Well if that doesn't show a change of times, I don't know what does."
Before heading to check out Vegelicious, I turned to my local vegan group to get suggestions on what to order (this is one of my favorite vegan travel tips by the way – join the local facebook group of where you're going) and I drove myself up to VegeLicious with a plan in mind of what to order.
When you head in, you'll find a small, cozy interior with a few tables for indoor seating. You can order here and then grab a seat or head outside to the large tent that will be open in the summer or have space heaters in the winter.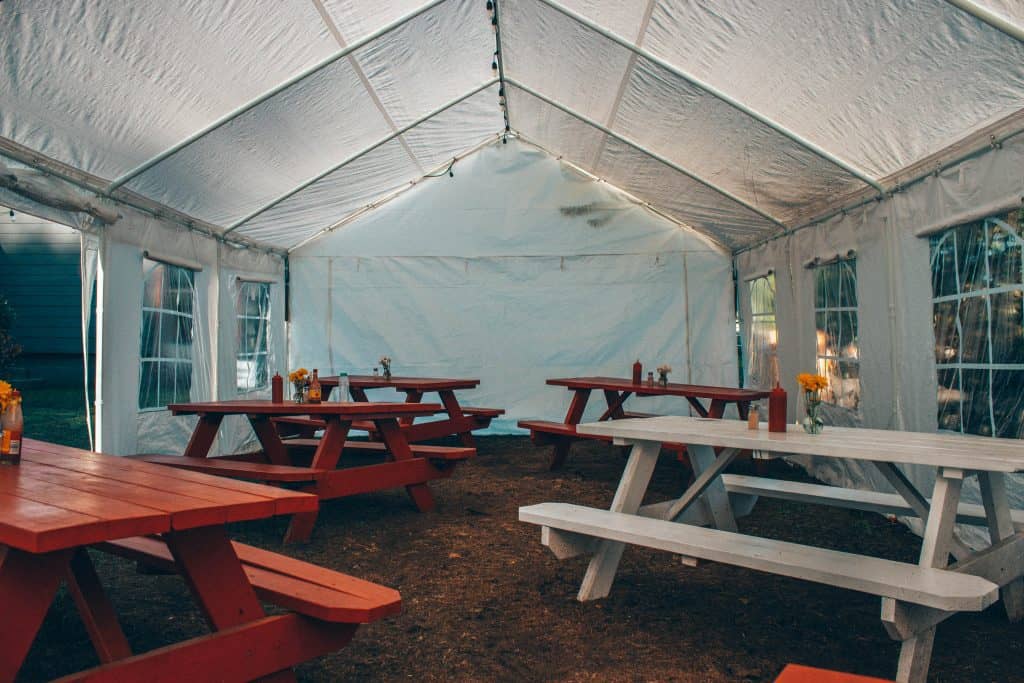 ---
About VegeLicious
Vege-Licious Cafe opened its doors at the very end of June 2018, specializing in mouth-watering comfort food that is 100% vegan as well as offering gluten-free options. The cafe prides itself on offering affordable dining without sacrificing taste, preparation, and, of course…animals.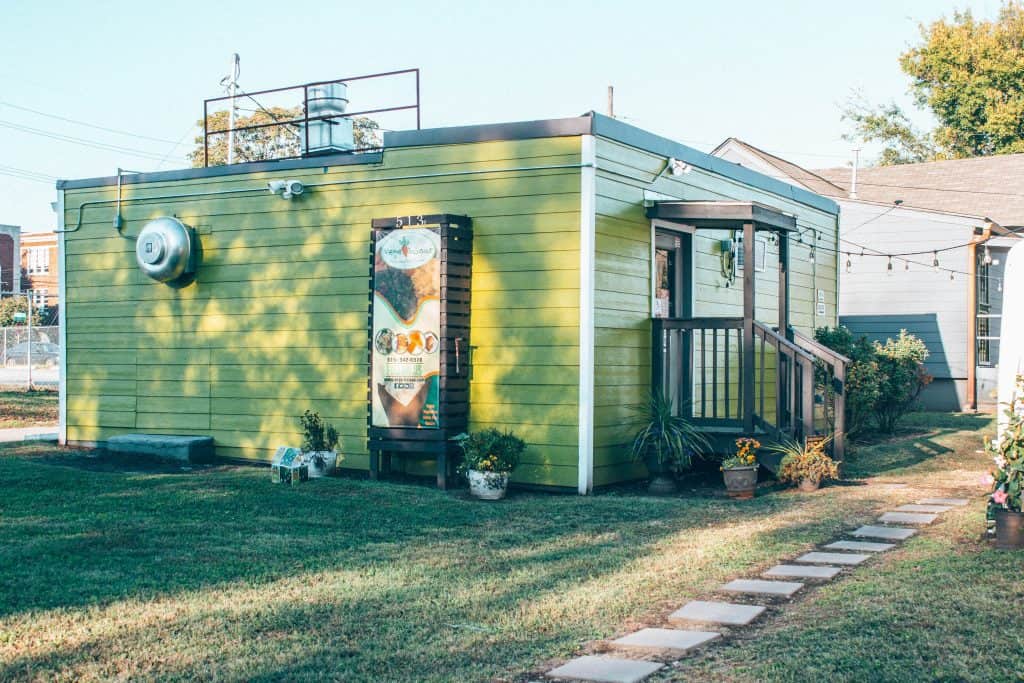 ---
What to Order at VegeLicious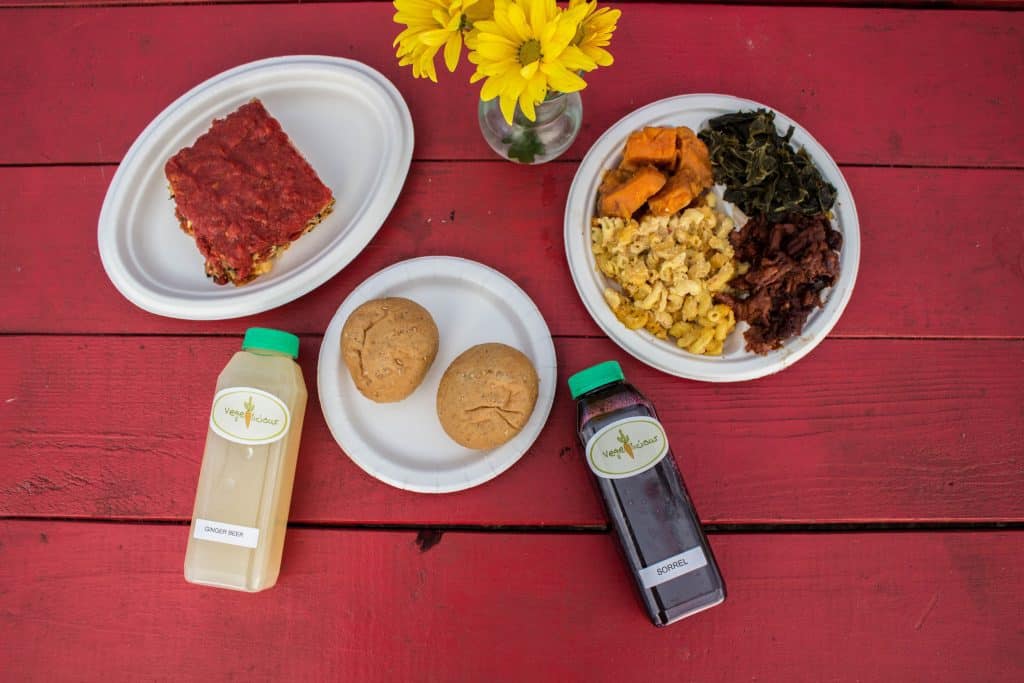 The menu is extensive and I had an extremely hard time deciding what to order. In the end, I decided on two entrees and ordered one for the road. No shame here.
Soul Food Plate – barbeque chicken, mac n cheese, yams, collard greens, and roll
Lasagna – house-made cheese, house-made ricotta, marina and veggies
Philly Cheesesteak – house-made seitan with peppers, onions, and cheese on a hoagie
I'm not a barbeque fan, really. As a meat-eater, I was quite picky and I didn't like the sickly sweet stuff or stuff that has way too much sauce and I want to gag when people put bbq sauce on other food items. However, I really loved this bbq. It was more on the sweet side but the texture and sauce ratio was perfect. The sides were delicious and all together it made a rather delicious soul food plate.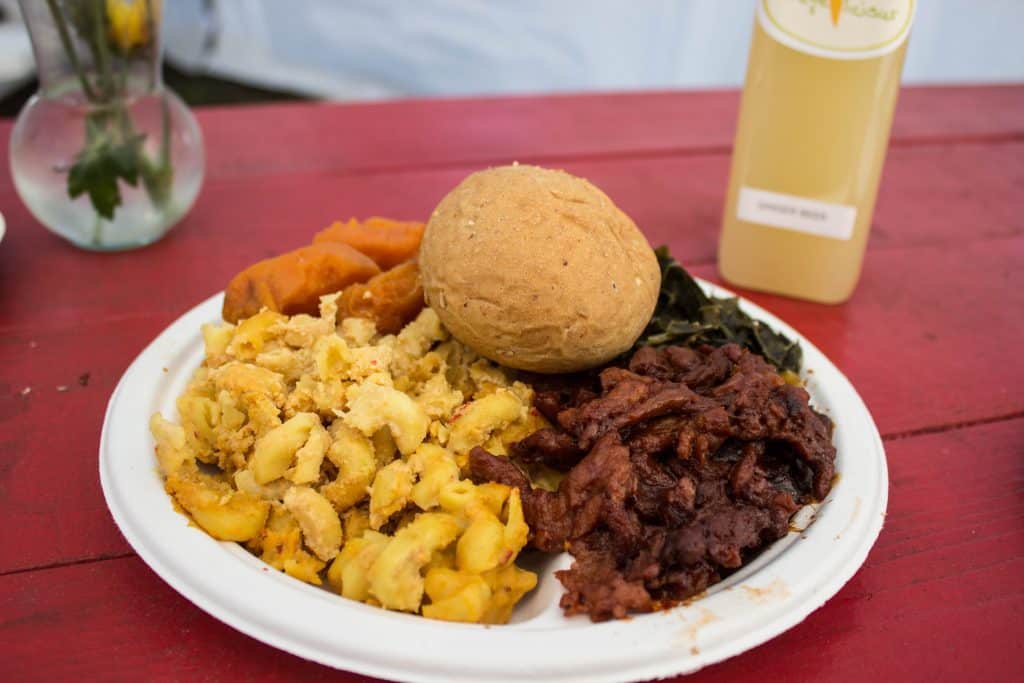 The lasagna was also very good. I loved the homemade ricotta.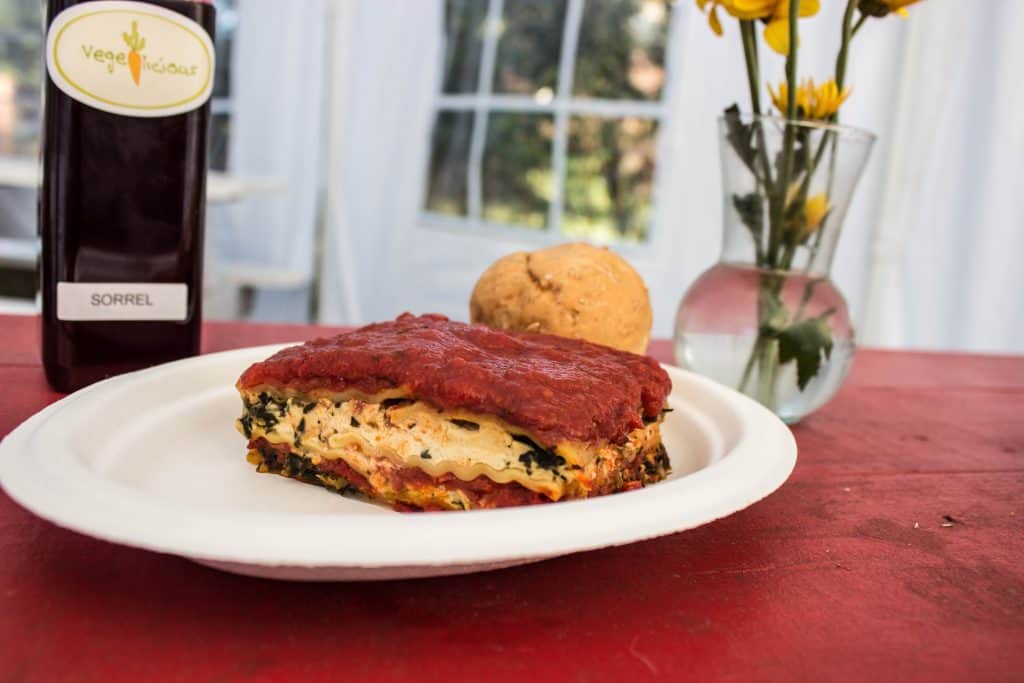 Philly cheesesteaks are my weakness. I have a hard time not ordering one when it's on the menu so I got on to go. I tried it as soon as I got home and despite being full, I couldn't stop eating. The housemade seitan was delicious and the vegan cheese was honestly perfection. It can be difficult to get a good cheese sauce and this was done beautifully.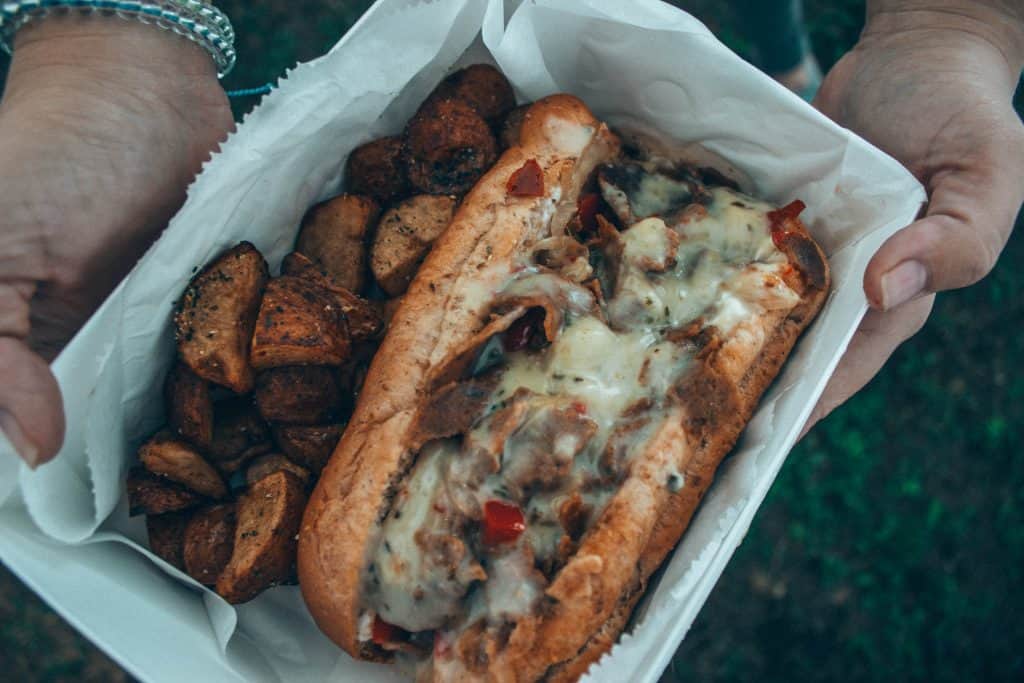 I only barely scratched the surface too as their menu is extensive. I've heard good things about the gyros, po-boys, and burgers! I can't wait to go back and try more of the menu creations.
The drinks are worth mentioning as well. They offer two house-made drinks – ginger "beer" and sorrel. The ginger beer tastes like ginger lemonade and the sorrel is like a spiced punch! I would almost drive the 20 minutes just to buy more sorrel. So good!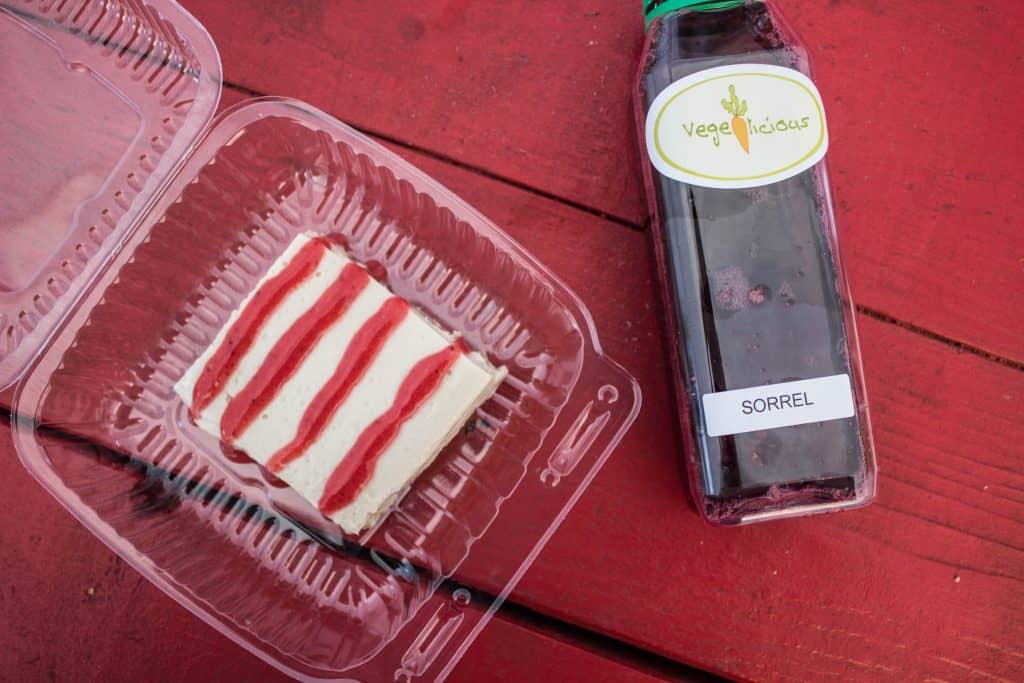 ---
Psst: Looking for more vegan restaurants in Nashville? Check out a few of our other posts!
---
Brunch on Saturdays
On Saturdays, you can find brunch at Vegelicious. From 10-2, you can six different kinds of pancakes, breakfast tacos, and sides.
---
Where is Vege-Licious Nashville?
You'll find Vege-Licious at 513B Fisk Street, Nashville located off Charlotte Avenue kind of sitting on the outskirts of the Marathon Village/Midtown neighborhoods.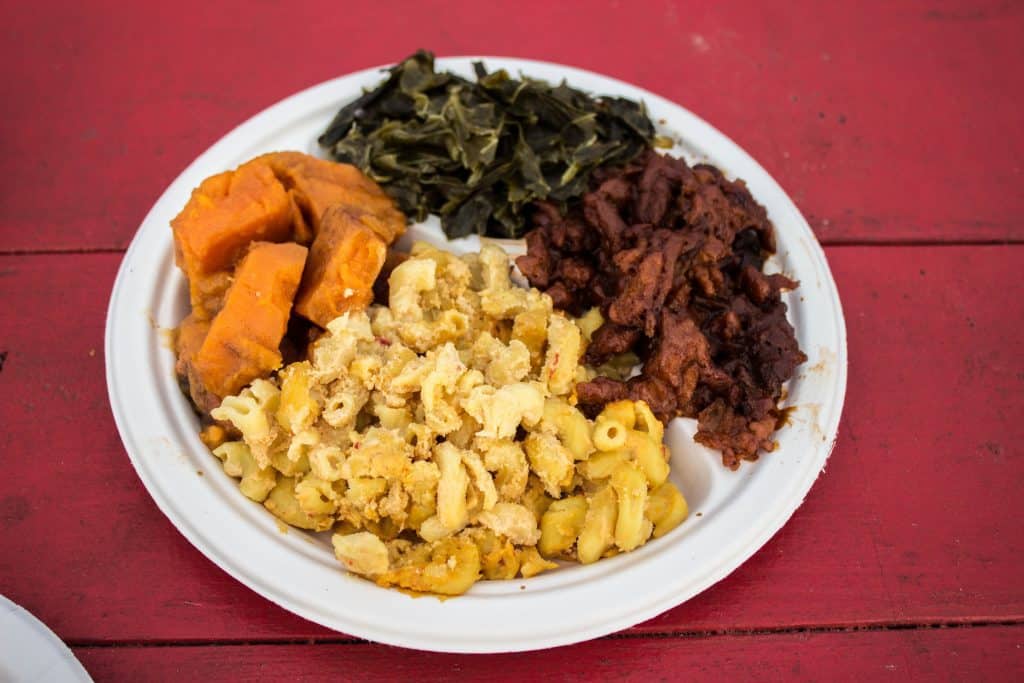 ---
Where is your favorite vegan restaurant? ↓↓↓ Tell me in the comments!
Looking for accommodation in Nashville? Check out reviews here and book here.
Want to know where else to eat? Here's a vegan guide!
What else have I written? You can find more Nashville posts here.
Like this post? Have Questions?Hit me up on Facebook | Twitter | Instagram | Pinterest | Email
↓↓↓ PIN FOR LATER ↓↓↓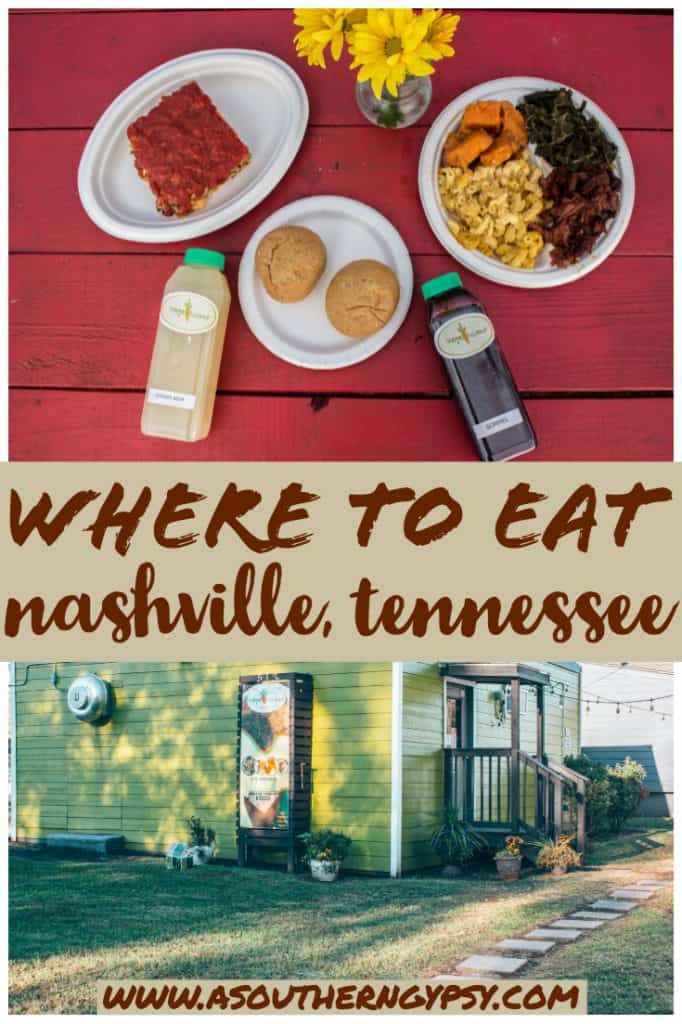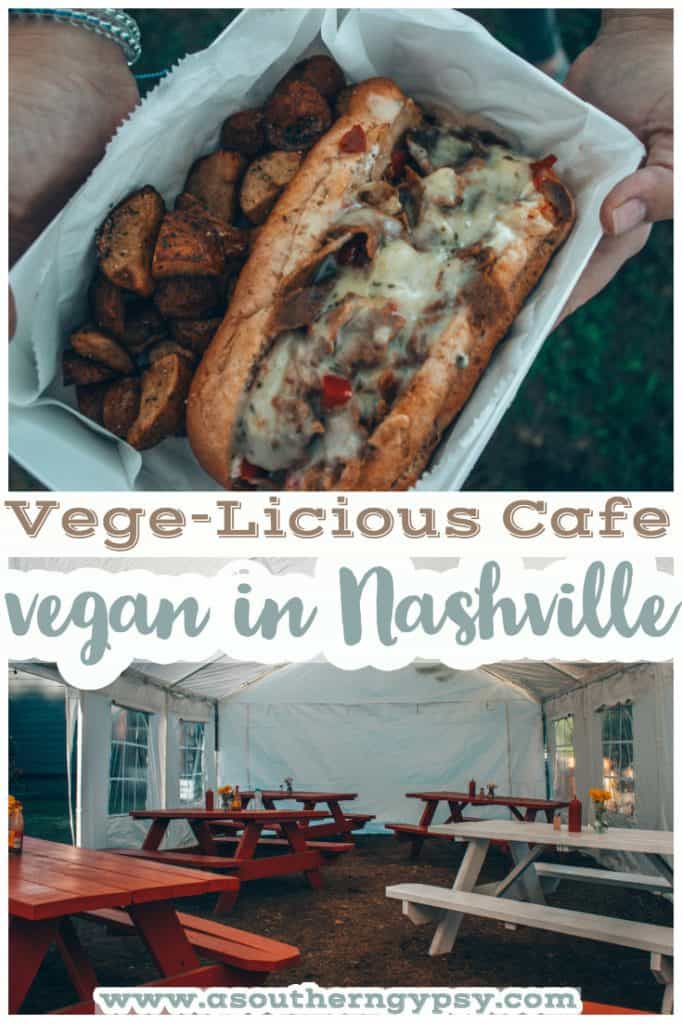 ESSENTIAL INFO
Address // 513B Fisk Street, Nashville
Website // www.vege-licious.com
Hours // Tue-Sat 11a-7p (closed Sundays + Mondays)
Looking for other Vegan spots in Nashville? Check out my guide here.
Latest posts by Ashley Hubbard
(see all)