This post may contain affiliate links, meaning if you book or buy something through one of these links, I may earn a small commission (at no extra cost to you!). Please see my disclosure.
Kansas, known for its beautiful sunsets and expanding horizons, is the sunflower state. But that's not all the state has to offer. If you are planning a trip, there are plenty of other things to do in Kansas.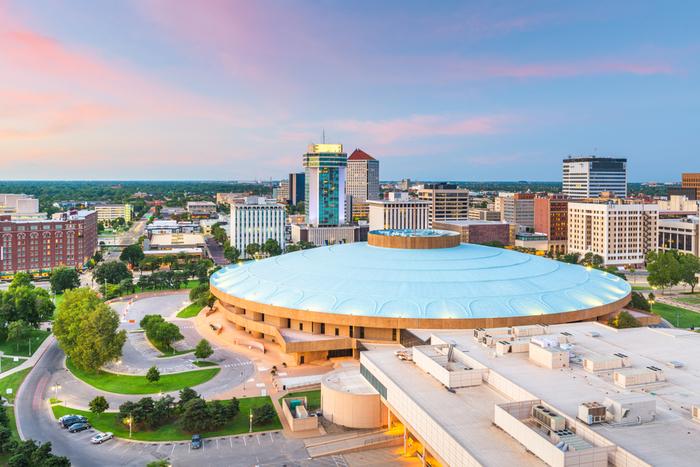 Here is a list of things you can do during your next visit to the sunflower state.
Kansas Museums
Wichita is famous for its culturally enhanced museums. Exploration Place is the one to visit if you want to experience a miniature and historical version of 1950s Kansas along with approximately 50 animations.
The Wichita Art Museum is home to more than 10,000 American artworks. The 44-foot tall piece of art, Keeper of the Plains, made by the regional artist Blackbear Bosin, is the most famous work along the river. More of his works are available at Mid-America All-Indian Museum.
In Kansas City, you'll find more museums, including the Nelson Atkins Museum of Art and the National World War I Museum and Memorial – the world's most comprehensive museum about WWI.
Kansas Lakes
Wilson Lake is cleanest lake in Kansas City and arguably the nicest lake in the state. Wilson State Park makes it easy for visitors to paddle, swim, or boat.
Additionally, Cheney Lake is one of the country's top windsurfing and sailing lakes.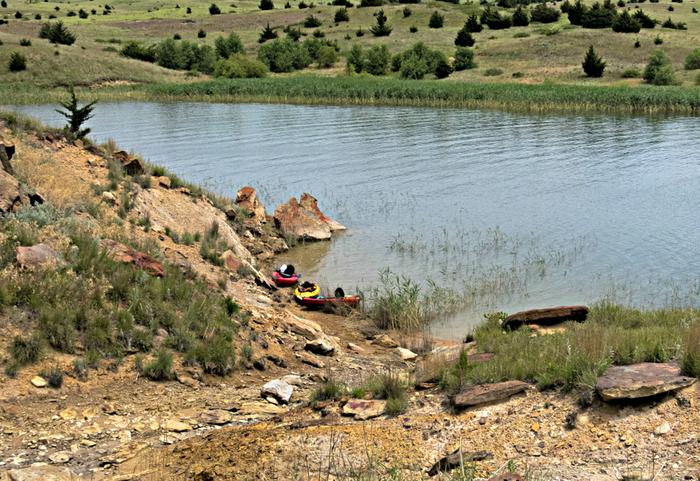 Entertainment in Kansas
If you love sports and entertainment, Kansas City has plenty to offer. Take in a major league baseball game (Kansas City Royals), major league soccer game (Sporting Kansas City) or an NFL game (Kansas City Chiefs).
You can also check out some of the casinos throughout the state or from the comfort of your hotel room with BetMGM Kansas.
Kansas Gardens
Wichita's Botanica is a beautiful spot to visit. The park comprises sculptures, 4000 species of plants, water features, and a restored carousel accent with themed areas. The garden is mixed with multiple flowers, including vivid tulips and fresh leaves.
During the holidays, they illuminate the gardens with around two million lights.
Discover Fountains in Kansas City
Kansas City loves some fountains! The first fountains in the city were used as watering holes for animals and residents. With time, these fountains became memorials and were used to beautify the city.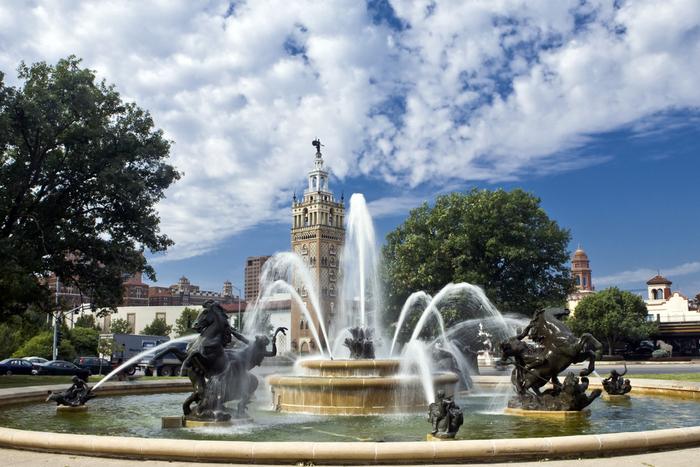 Kansas City is home to more than 200 fountains, 48 of which are for the public. The oldest working fountain of the city, the Women's Leadership Fountain, located in the Paseo West neighborhood, was built in 1899.
For a fountain day run, you can start from the city's center and most recognizable – the Mill Creek Fountain. It was brought to KC in 1951 and was installed in a namesake park. Other fountains in the city include Henry Wollmach Bloch Fountain, Crown Center Square Fountain, etc.
Latest posts by Ashley Hubbard
(see all)