This post may contain affiliate links, meaning if you book or buy something through one of these links, I may earn a small commission (at no extra cost to you!). Please see my disclosure.
Headed to Nashville? These apps for Nashville will definitely help you plan your trip and maximize your time while in you're in town!
We all know that our phones practically rule our life – whether that's a negative or positive thing is obviously up for debate but that doesn't mean you can't use that to your advantage on your travels. I decided to put together a list of my favorite apps I use personally for Nashville.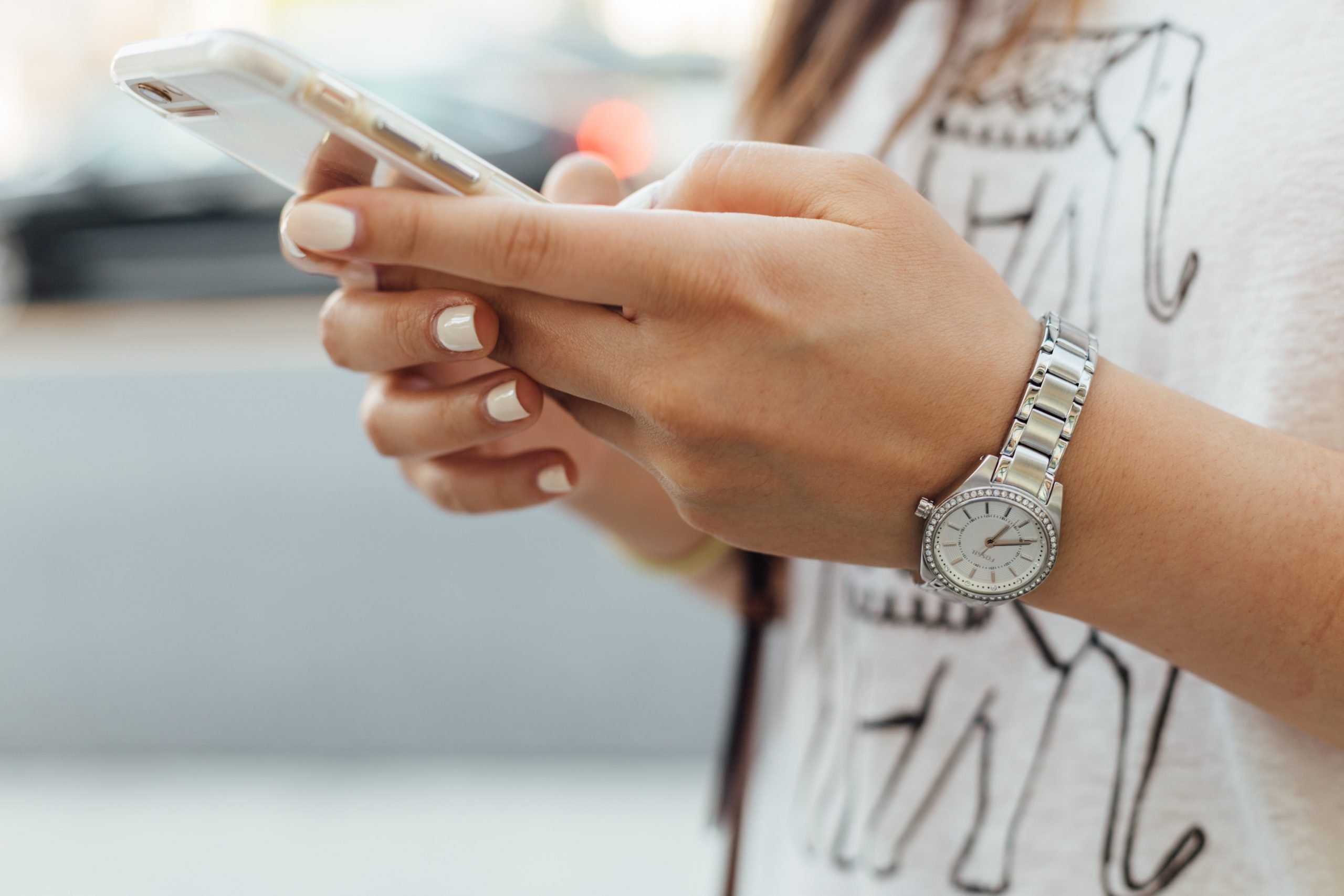 Apps Nashville – trip planning
If you're headed to Nashville, you're going to want to start planning your trip. You can download a couple of apps that can help you start planning your trip to Nashville right away. These apps for Nashville planning are perfect for that.
Of course, you can always see all of my Nashville posts, or drop me an email. Start with these popular Nashville posts: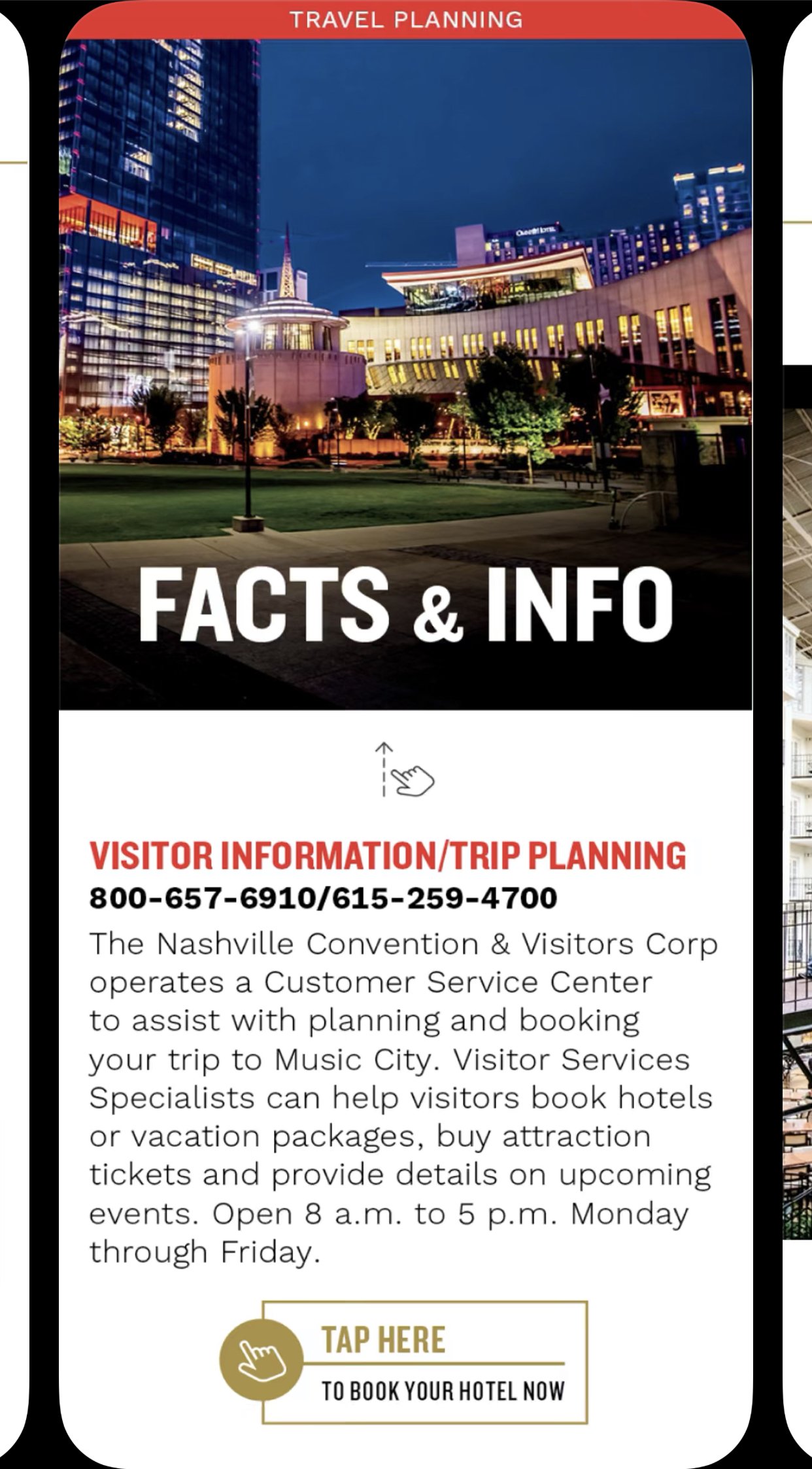 Nashville Visitors Guide
This app is a planning tool for travelers headed to Nashville. It offers feature stories, event listings, lodging information, and everything you need to plan the perfect trip.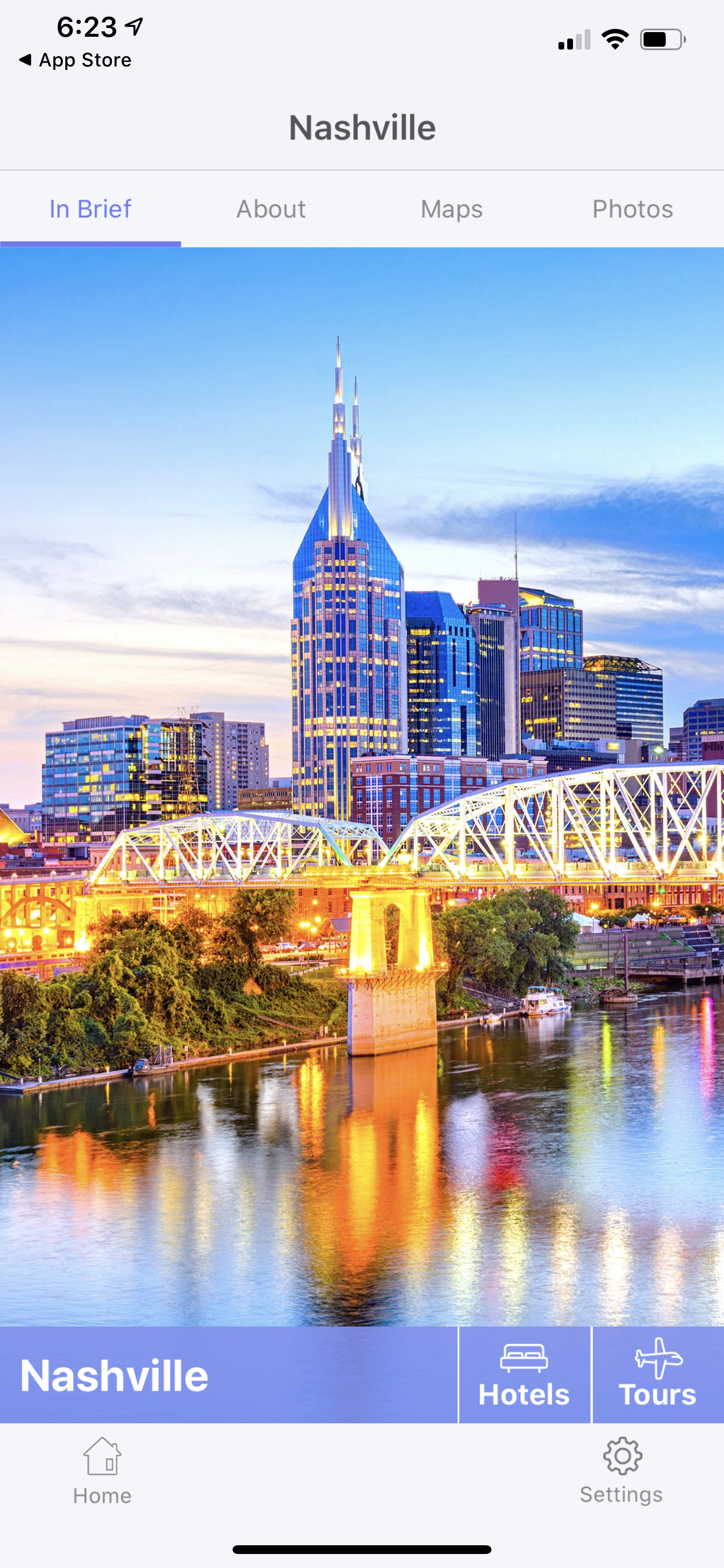 Nashville Travel Guide Offline
A full city guide designed to be used offline. There are four different itineraries for the city depending on how long you'll be in Nashville. There's also tips, advice for visitors, how to get into the city, where to shop, and so on.
apps nashville – live music
You can't come to Nashville and not hear live music. Even if that isn't even part of your plan, you're going to hear live music. It's just not going to happen.
However, if it is your goal to hear live music. Use the below apps to look up all the details about live music events while you're in town.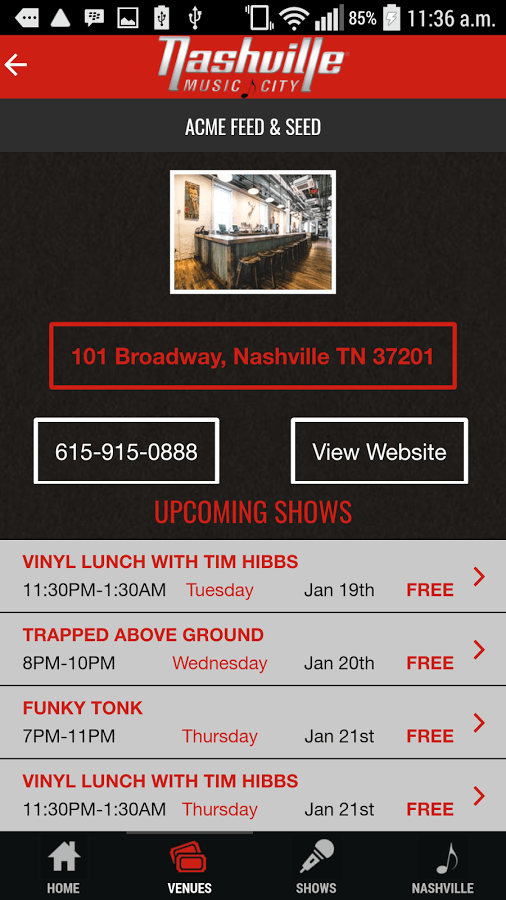 Nashville Live Music Venues
This app is brought to you by the Nashville Convention + Visitors Bureau and is a well put together app with the Who, What, Where, When and How to find live music playing. Shows are broken down by both neighborhood and genre which is fantastic.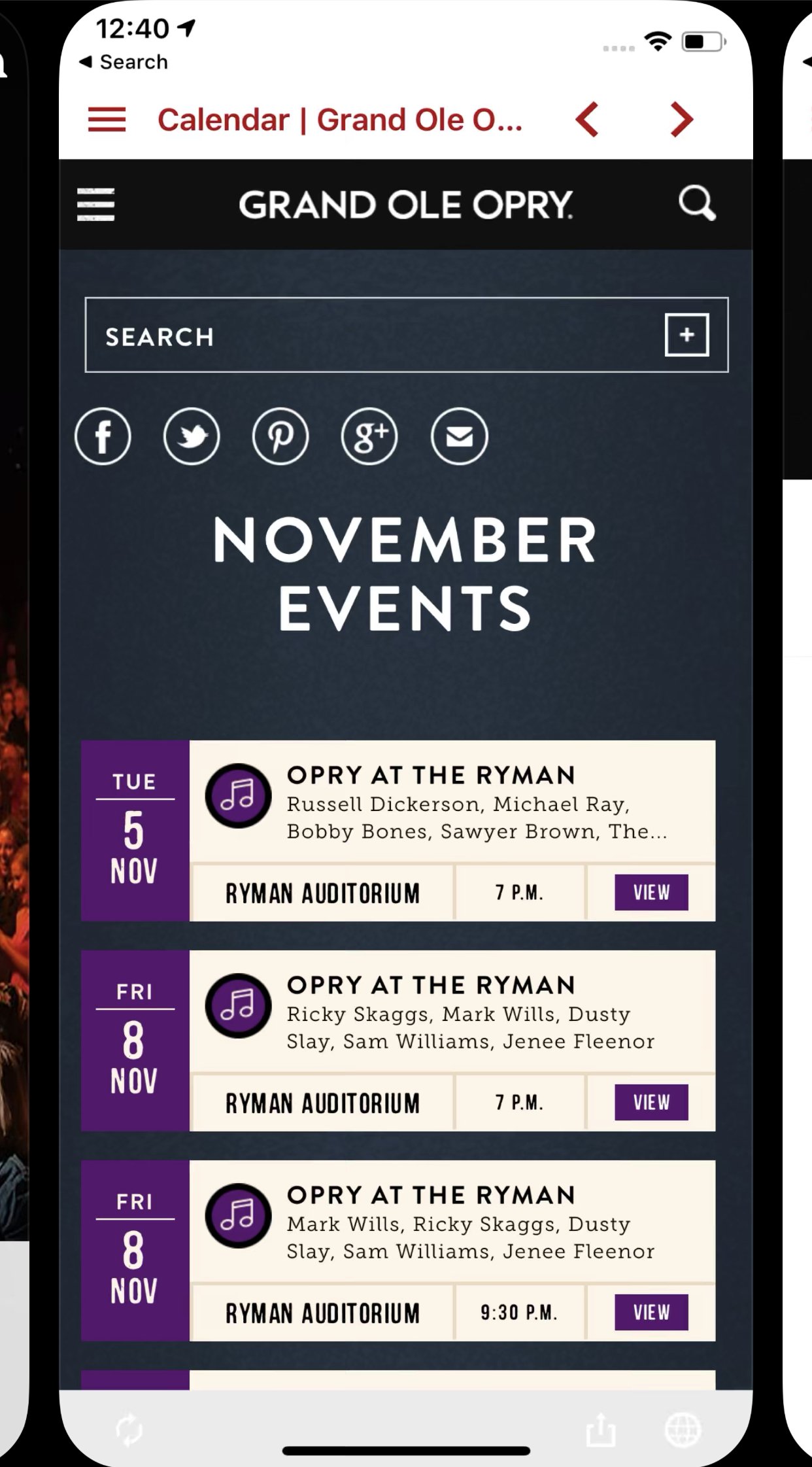 Grand Ole Opry
The Grand Ole Opry app is the quickest way to stay connected to the Opry.
Listen to the Grand Ole Opry.
See the calendar with the latest shows and appearances.
Purchase tickets.
And more.
apps nashville – food & Drink
We don't have a shortage of good food and happy hours in Nashville. Use the below apps to help you plan for both.
You can also use my popular Nashville food posts below: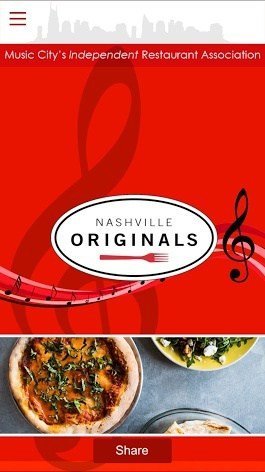 Nashville Originals
Nashville Originals is a non-profit independent restaurant association dedicated to sustaining the independent restaurant as a fixture to Nashville.
With the app, you can check out all of the members of the association and the find the closest one to your location among other things.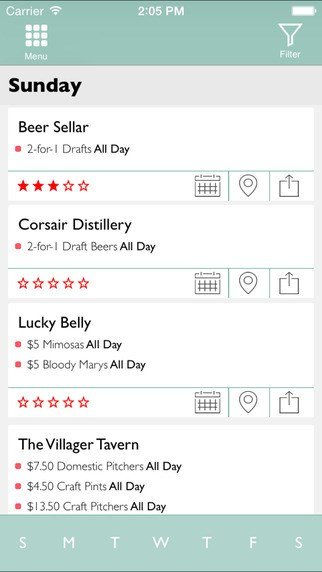 happy nashville
Happy Nashville brings you one of the most important things in the world – information on all the happy hours in Nashville – all broken down by day. You will never have to wonder where to drink on a budget.
Annnnnd, you can even schedule yourself reminders of when to drink.
apps nashville – outdoors & exercise
There are tons of great places to get outdoors and get a good dose of nature while you're in town. Use these apps Nashville to find out information about the state parks in the area, find bike-share programs, and bike-share docking stations.
You can also use the below posts of mine for extra guidance.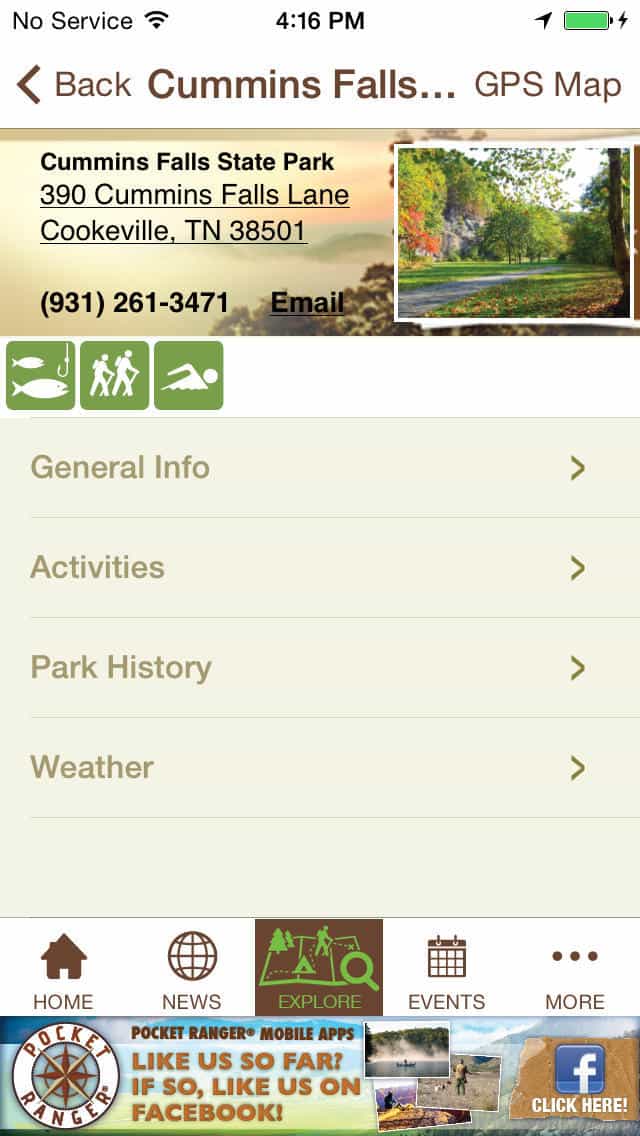 Tennessee State Parks Outdoor Guide
There are several state parks in and around the Nashville area – I would definitely suggest Radnor Lake State Park and Bicentennial State Park during a visit to Nashville.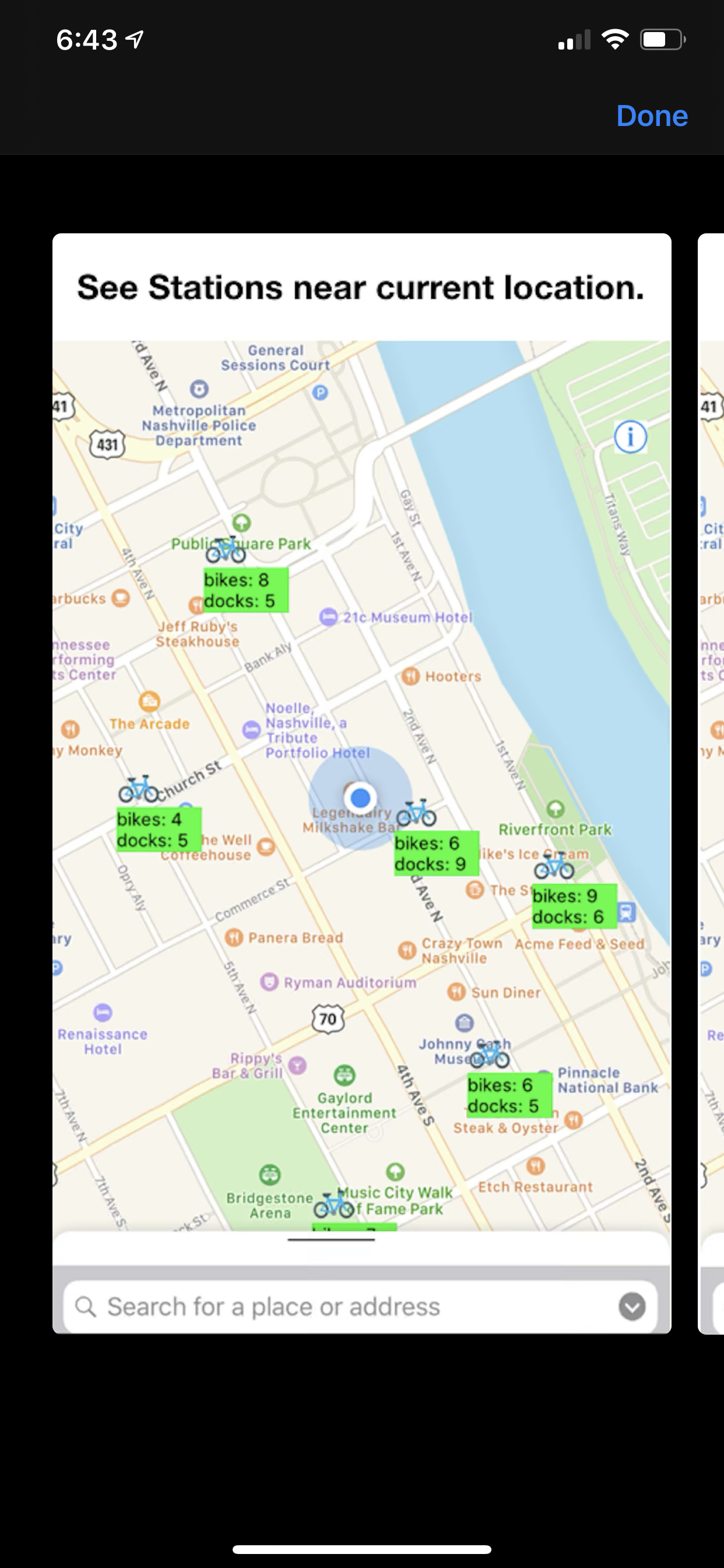 Bike Stations Nashville
Information you need to quickly choose a bike-sharing station. Shows the available bikes and open docks.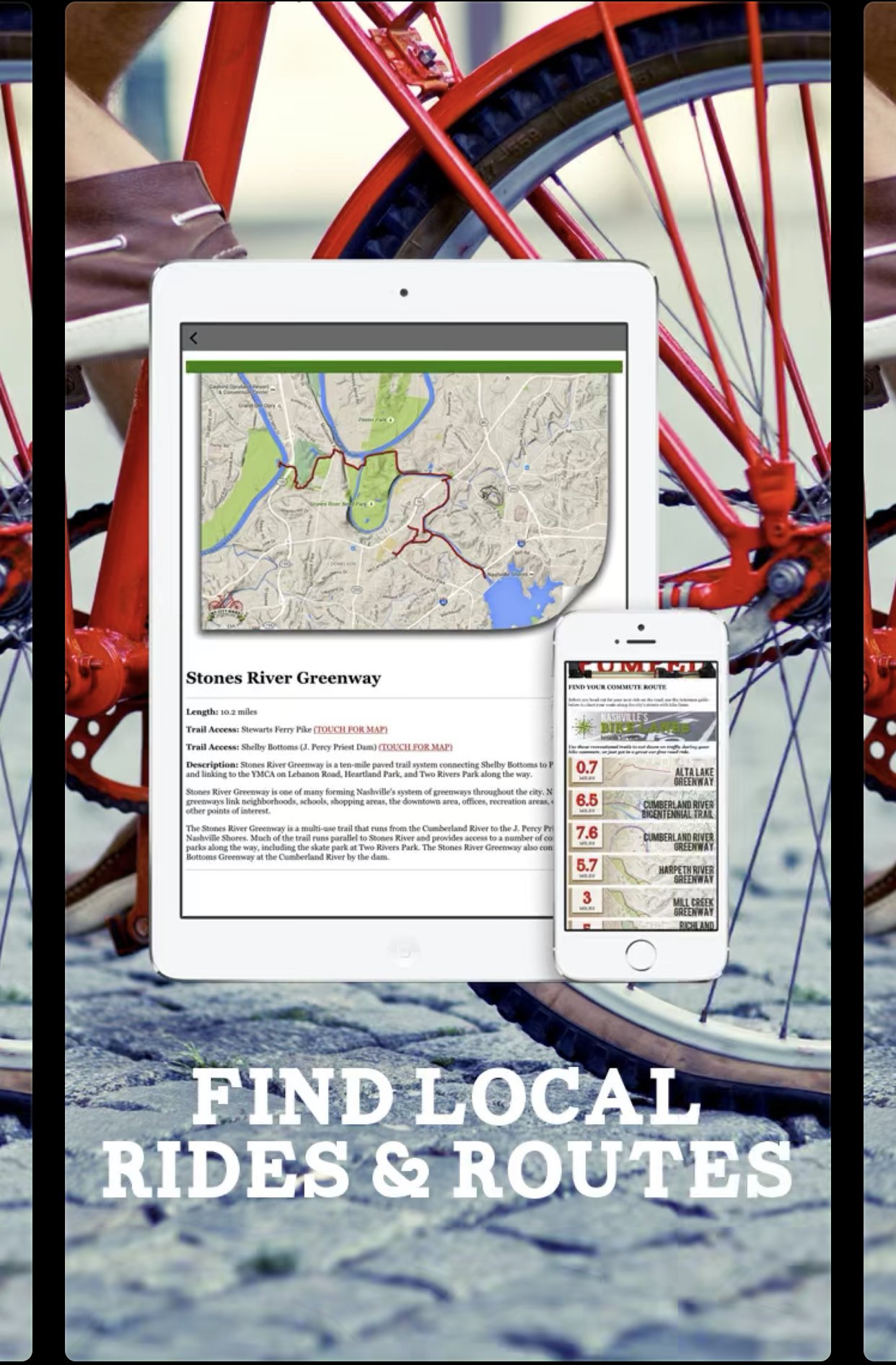 My City Bikes Nashville
My City Bikes Nashville is a resource for residents and visitors of Nashville to find local cycling routes for transportation, road biking, mountain biking, and sightseeing.
apps nashville – festivals & events
There are lots of festivals and events happening in Nashville.
With the well-known CMA Fest every June, Oktoberfest in October, two major league sports teams, one minor league team, one of the best concert venues in the country, there is always something happening in Music City.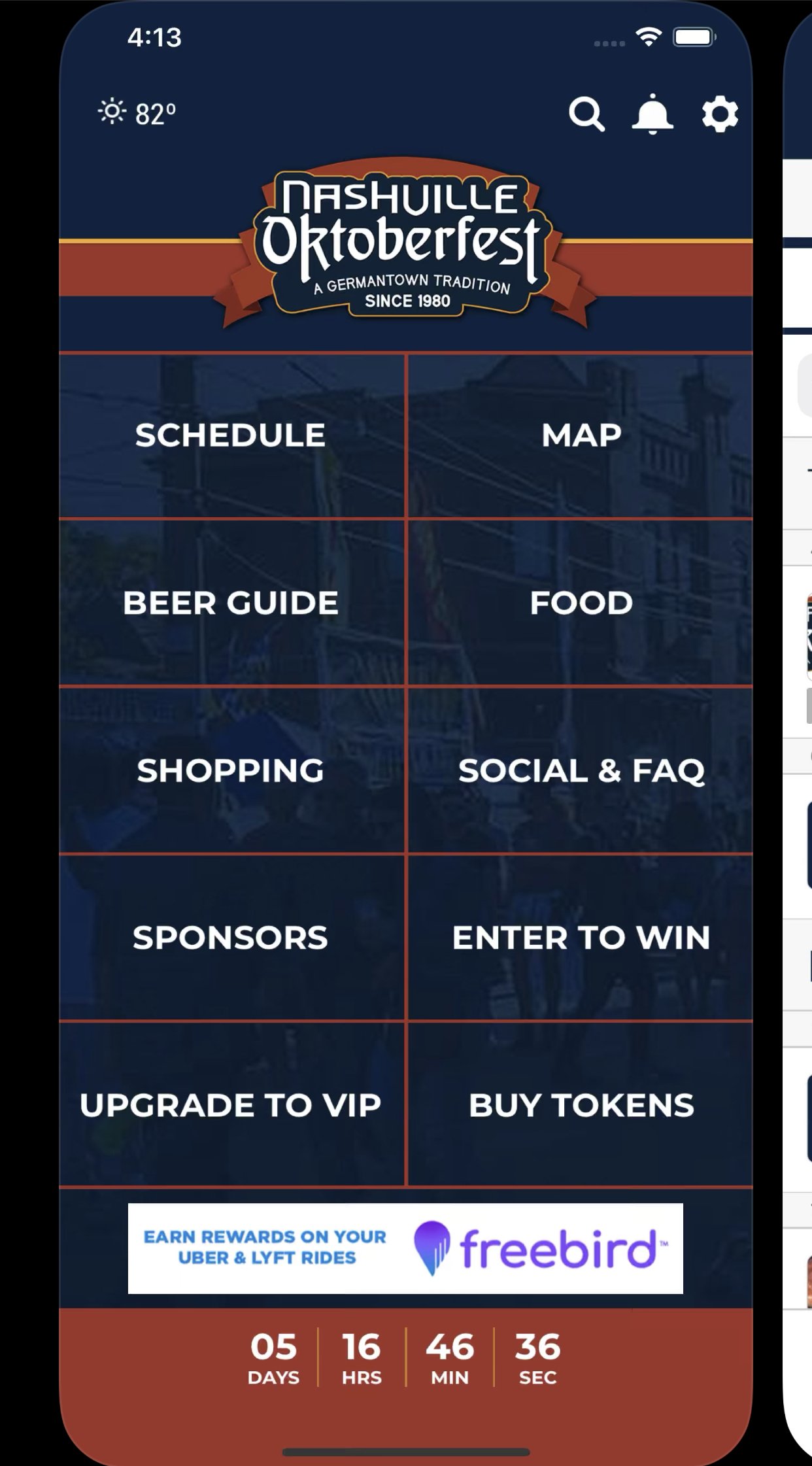 Nashville Oktoberfest
If you're coming to town for Oktoberfest, make sure to download the Nashville app. The interactive Nashville app gives access to live information on events, giveaways, and the ability to pre-buy beer tokens and upgrade your experience.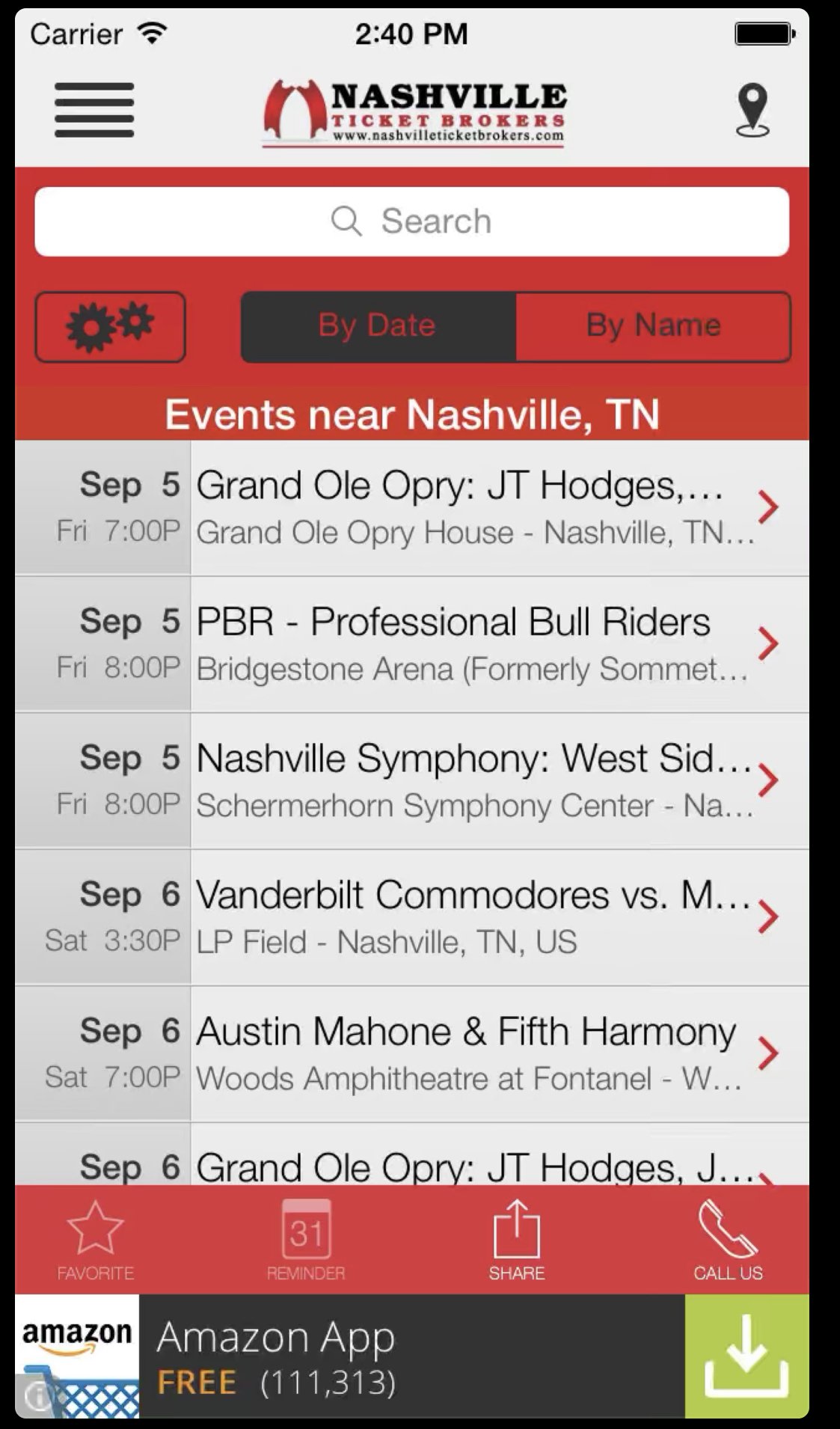 Nashville Ticket Brokers
Nashville Ticket Brokers is your source for entertainment, sporting, and theater tickets in Nashville.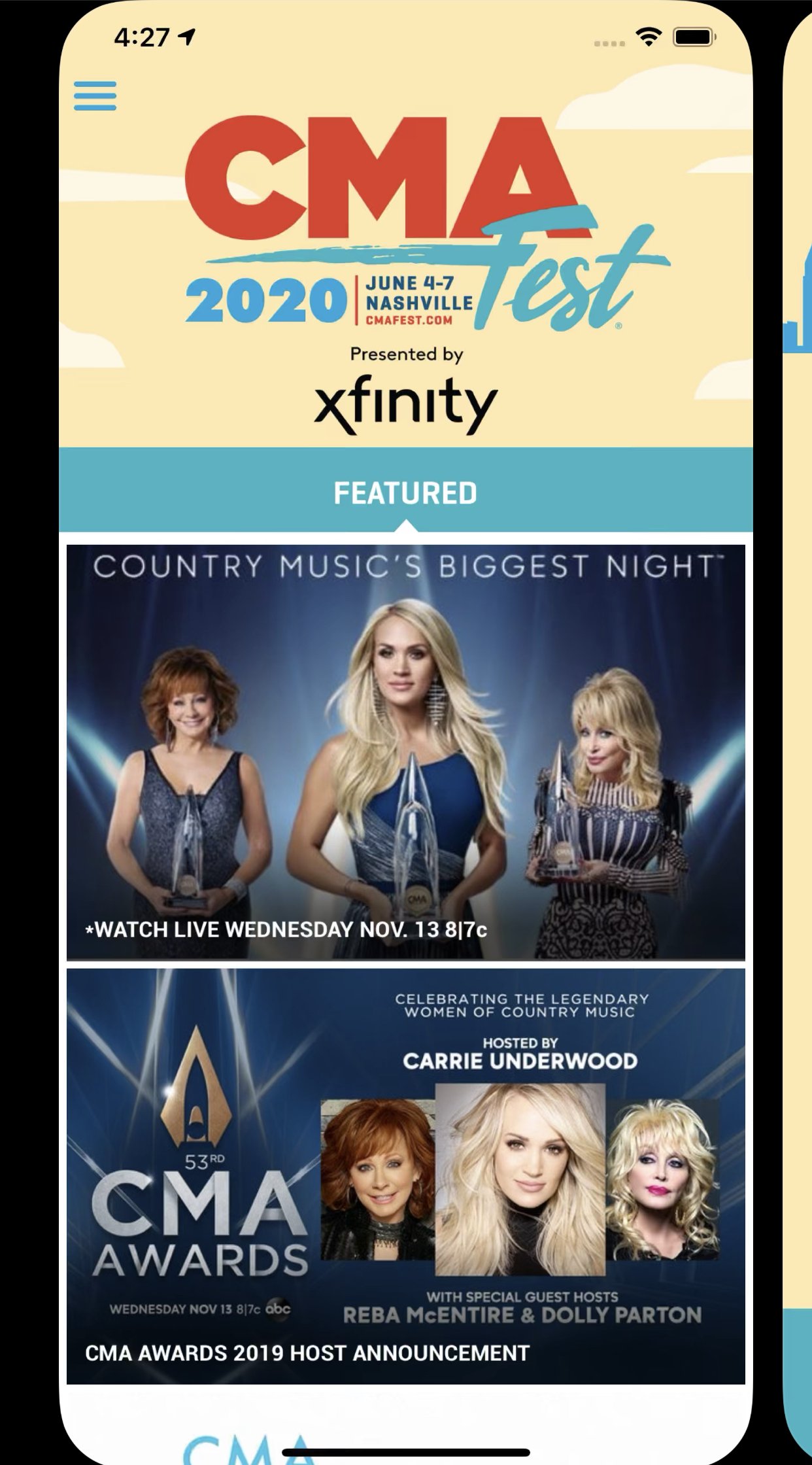 CMA Fest App
If you're headed to CMA Fest in June, make sure to download the official app.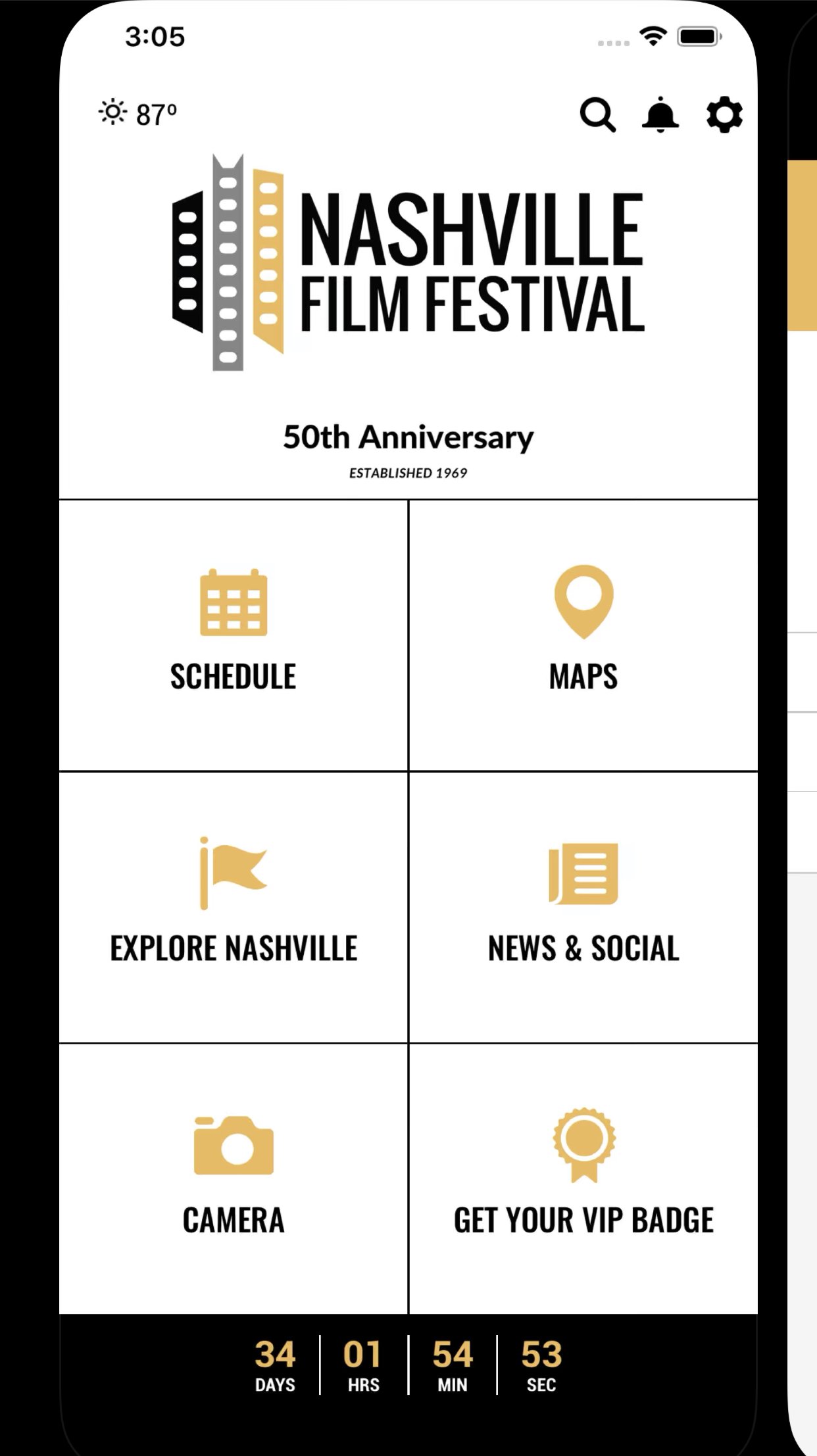 Nashville Film Festival
The Nashville Film Festival app delivers an enhanced festival experience with mobile access to film guides, event schedules, news, festival alerts, and more.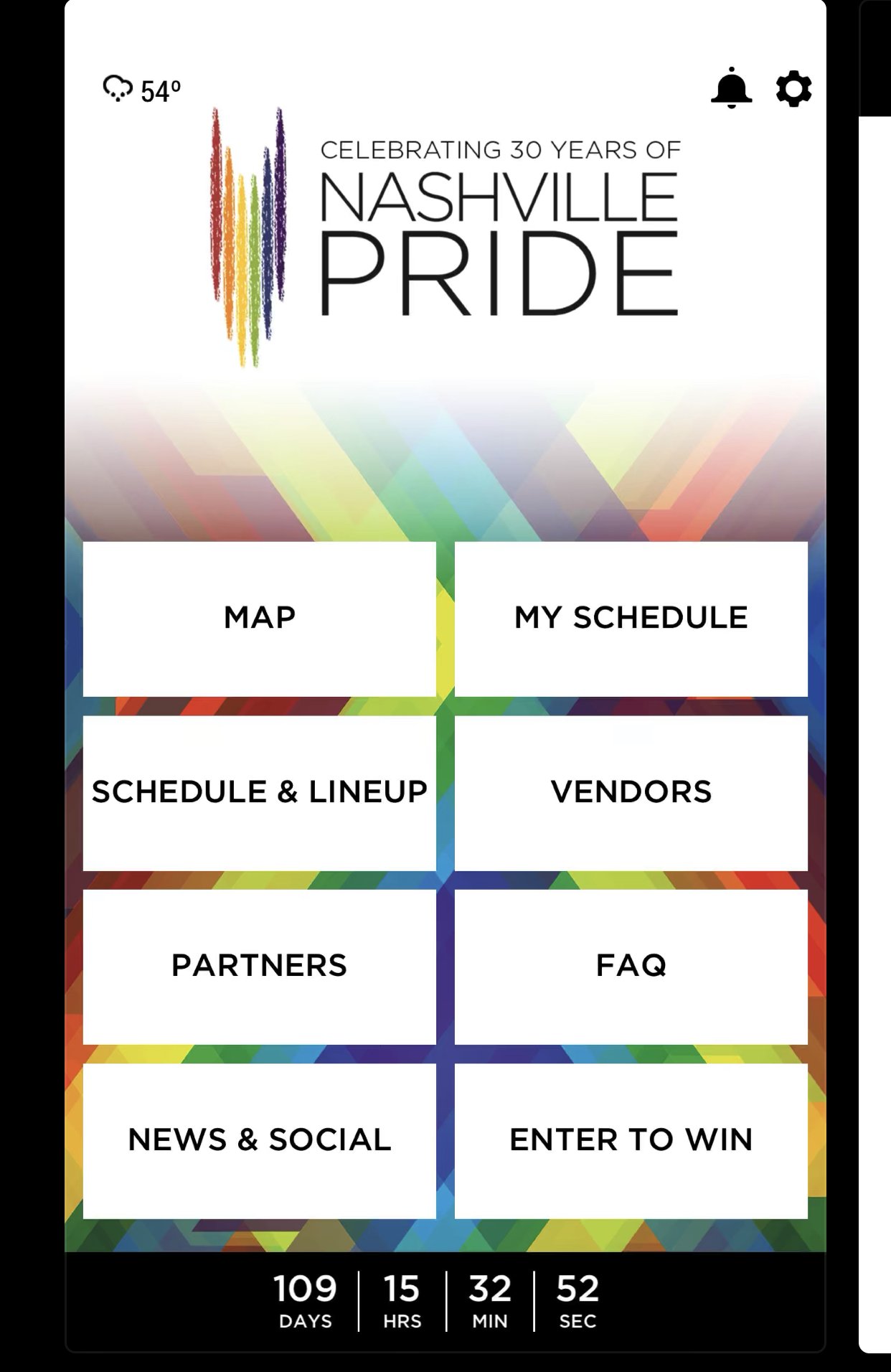 Nashville Pride Festival
Download this app if you're headed to Nashville's Pride Festival!
apps nashville – self-guided tours
If you're a self-starter and solo traveler like me, perhaps you're more into doing things on your own. These self-guided tours are great for that!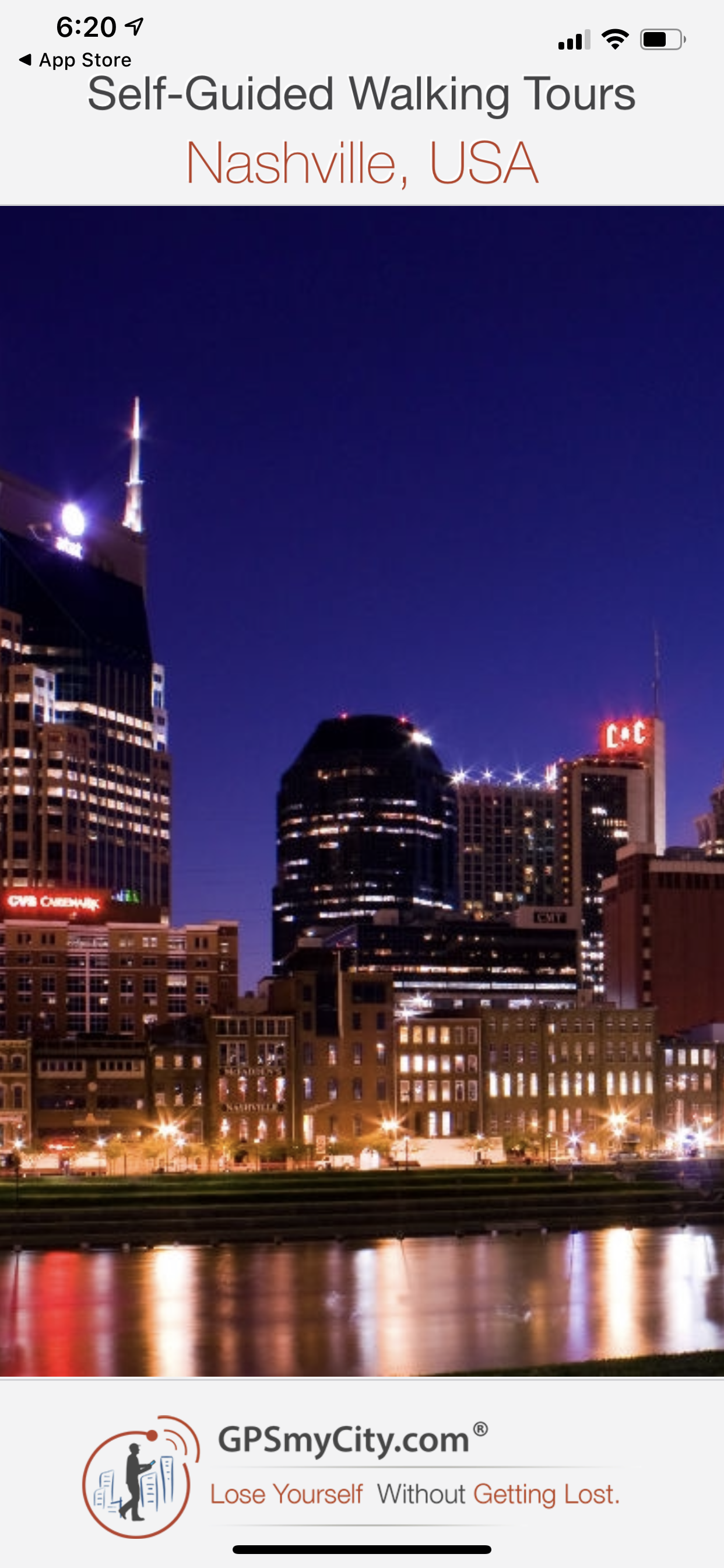 Nashville Map and Walks
This app offers self-guided walking tours for all over the city in different neighborhoods. It also includes a city map with attractions.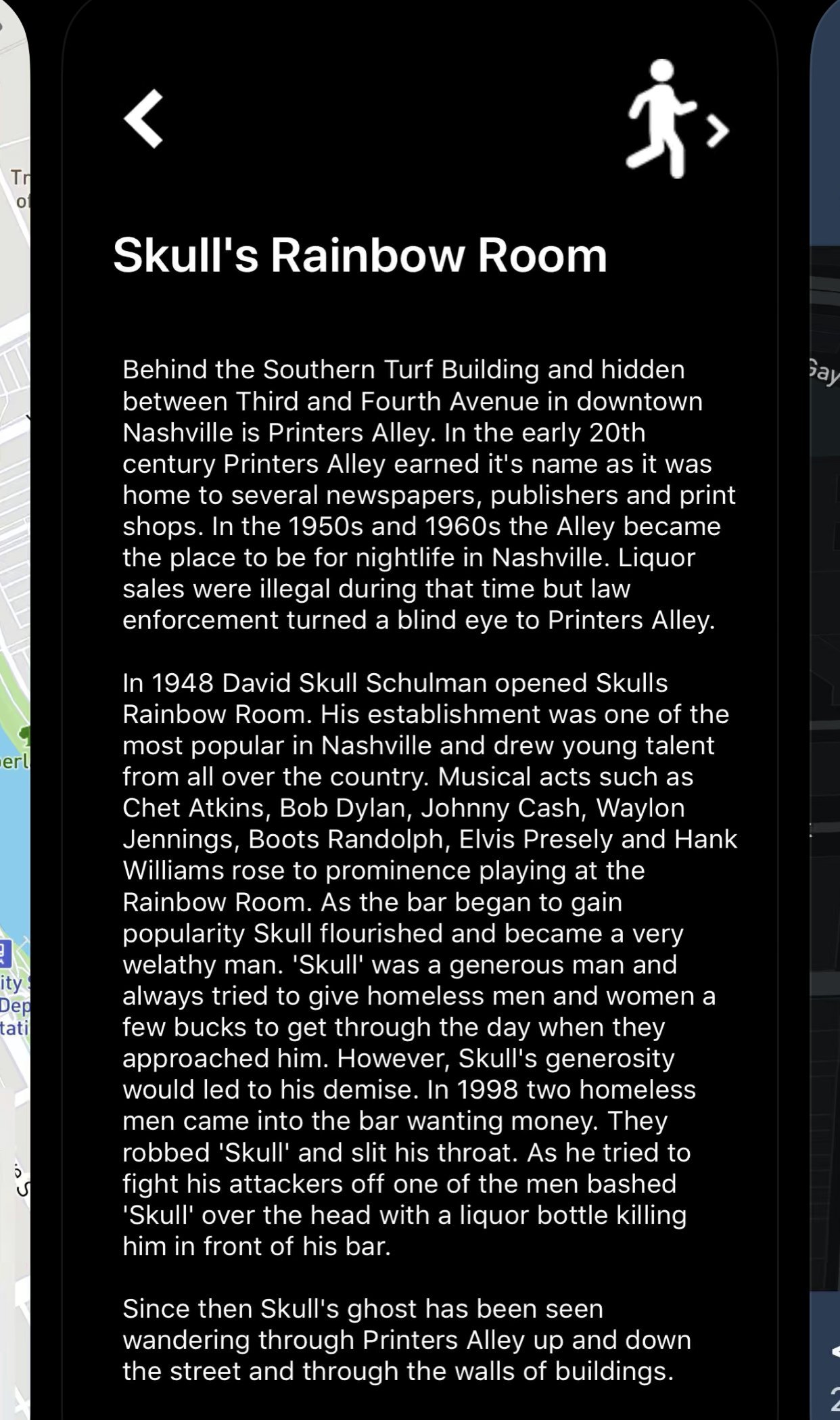 Nashville Ghost App
Self-guided ghost tour that features over 100 locations in Nashville and middle Tennessee. It is customizable to fit your schedule and interests.
Connected to GPS, you'll always know what haunted places are nearby. Each location has a history along with ghost encounters throughout time.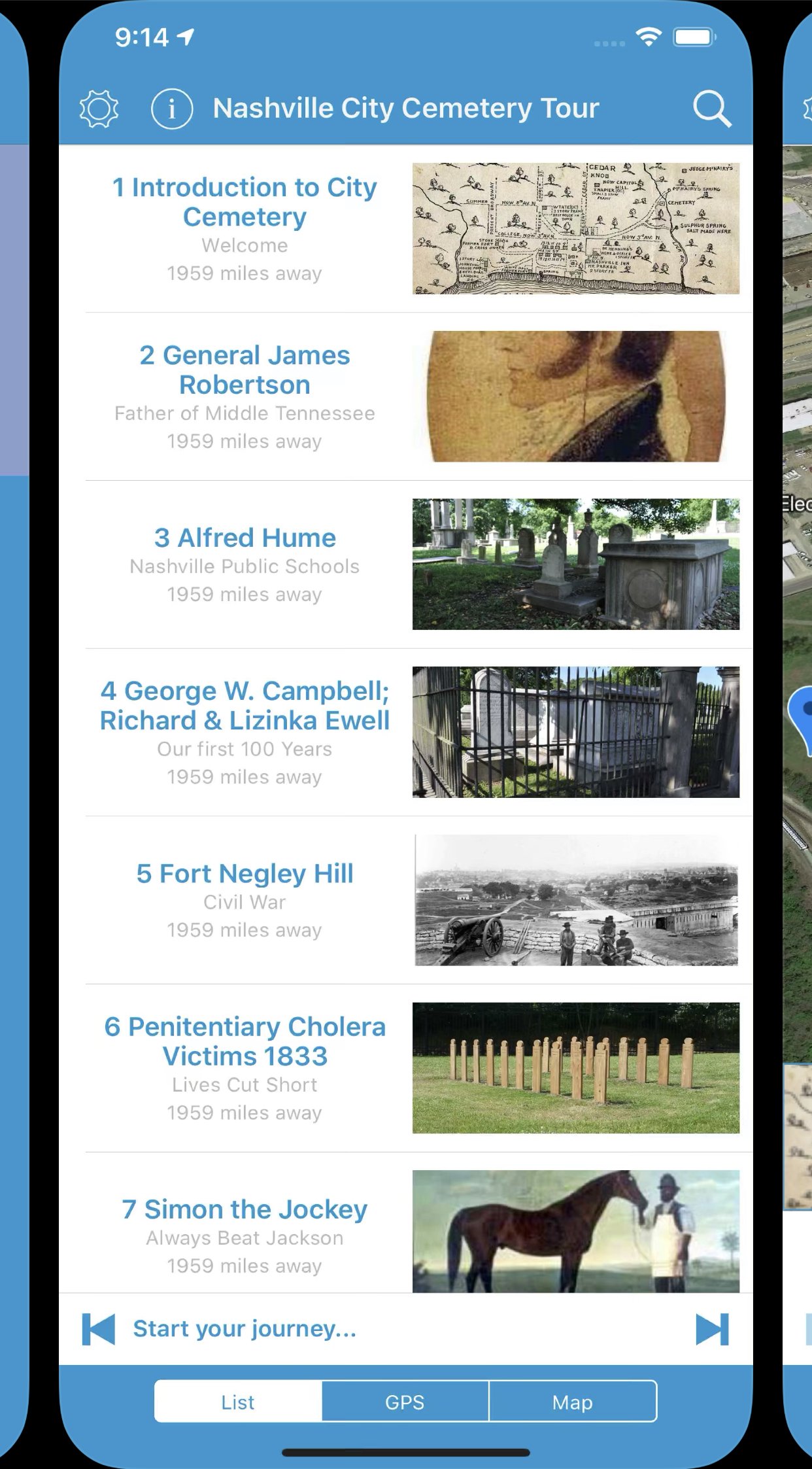 Nashville City Cemetery Tour
This app is run by the Nashville City Cemetery Association, Inc. which works to protect, preserve, restore and raise public awareness of the Nashville City Cemetery in collaboration with the Historical Commission of the Metropolitan Government of Nashville.
This self-guided audio tour leads guests through the cemetery and provides biographies for select residents as well as pictures and extra information.
apps nashville – miscellaneous
Here are a few more apps for Nashville that I thought were worth mentioning.
If you have time to head about twenty minutes south to Franklin, you should definitely go!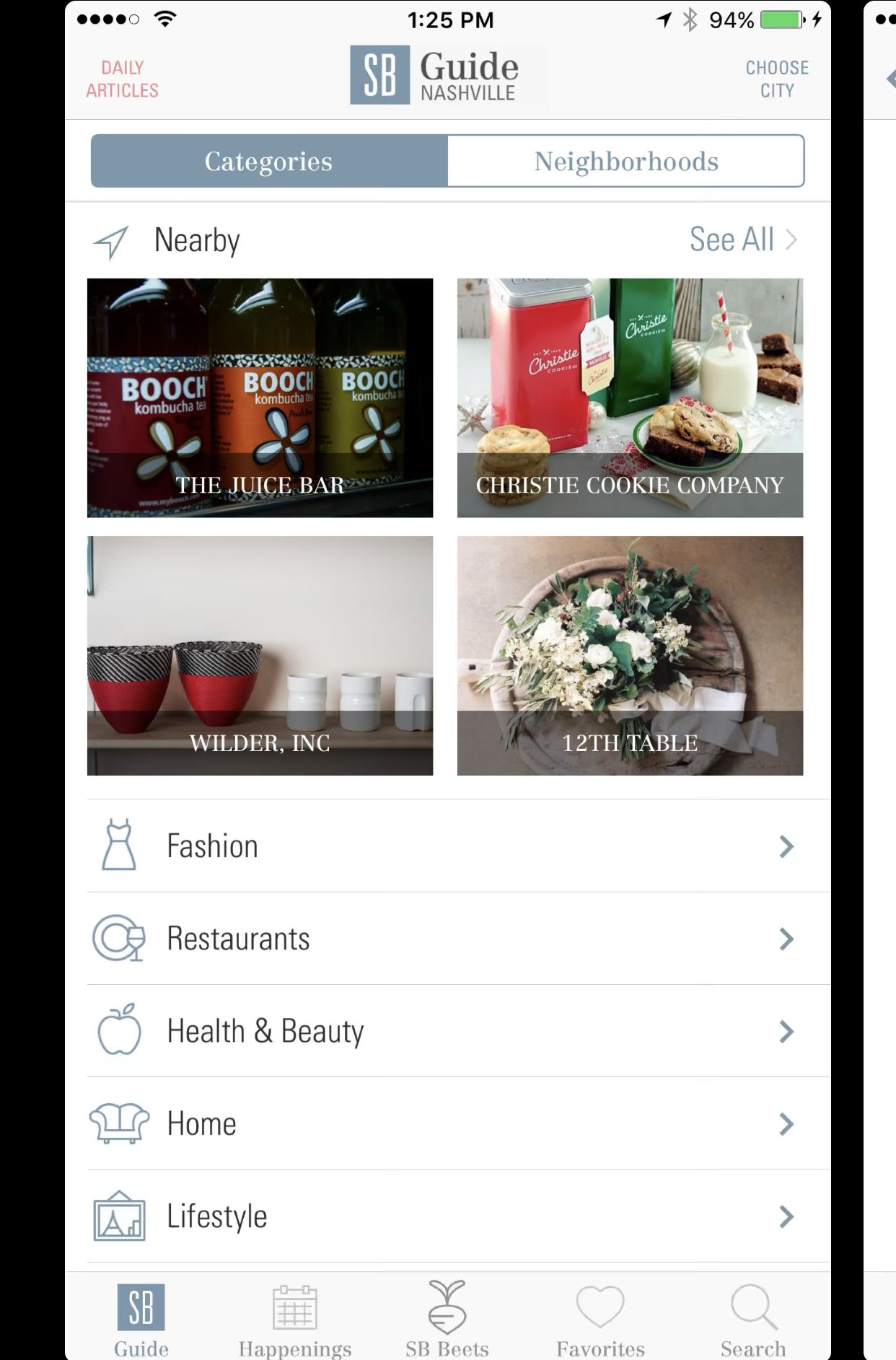 StyleBlueprint: City Guide
The StyleBlueprint app is created by the digital lifestyle publication by the same name.
Use the guide to find the best local shops, restaurants, and services in the south.
View the latest events and happenings in Nashville.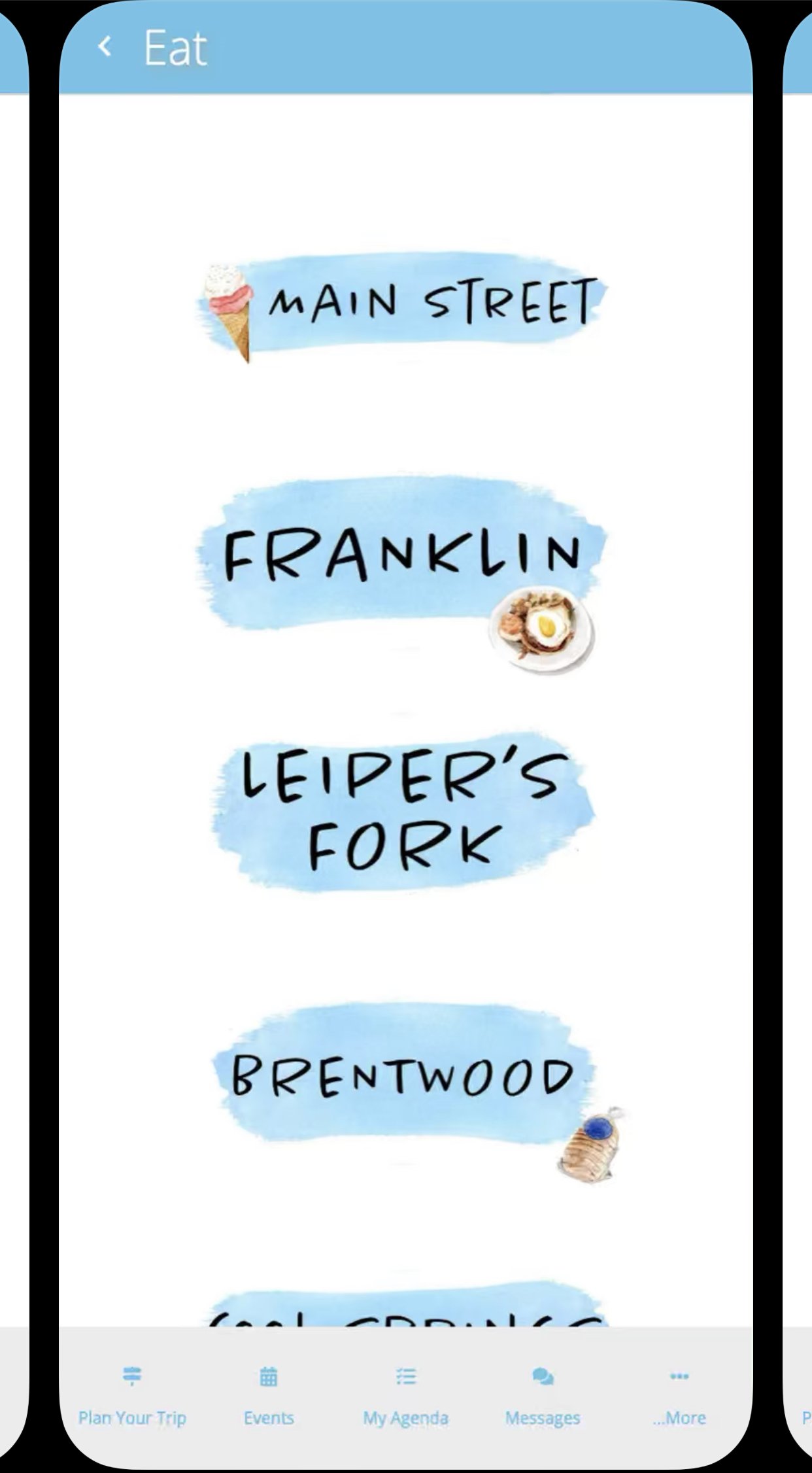 Visit Franklin
A full guide on where to eat, play, stay, and be entertained in "The Greatest Southern Town."
apps nashville – overview
I hope this Nashville app guide helped you find what you were looking for! If there isn't an app for what you need or you'd just like some more personalized help, don't hesitate to reach out to me in the comments below or by emailing me.
PLANNING A TRIP?
Find accommodation, read accommodation reviews, and check flight prices.
Book attractions, tickets, or guides in advance.
Research using these guides or read my other Nashville posts.
See my packing list.
↓↓↓ PIN FOR LATER ↓↓↓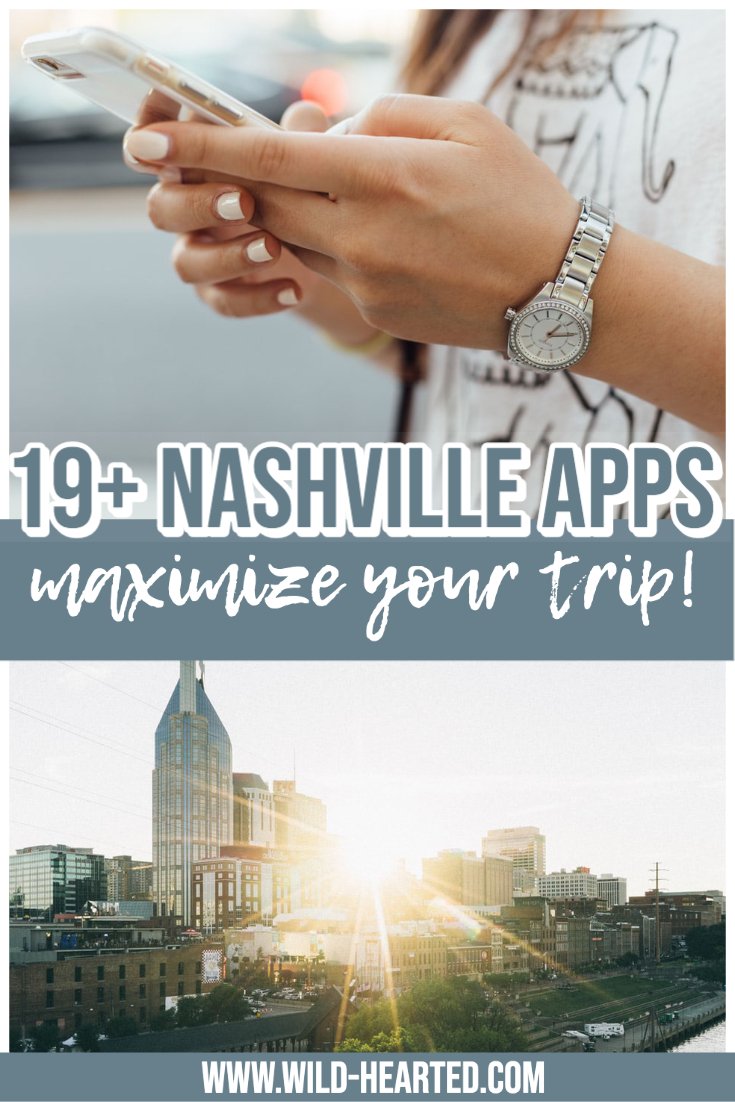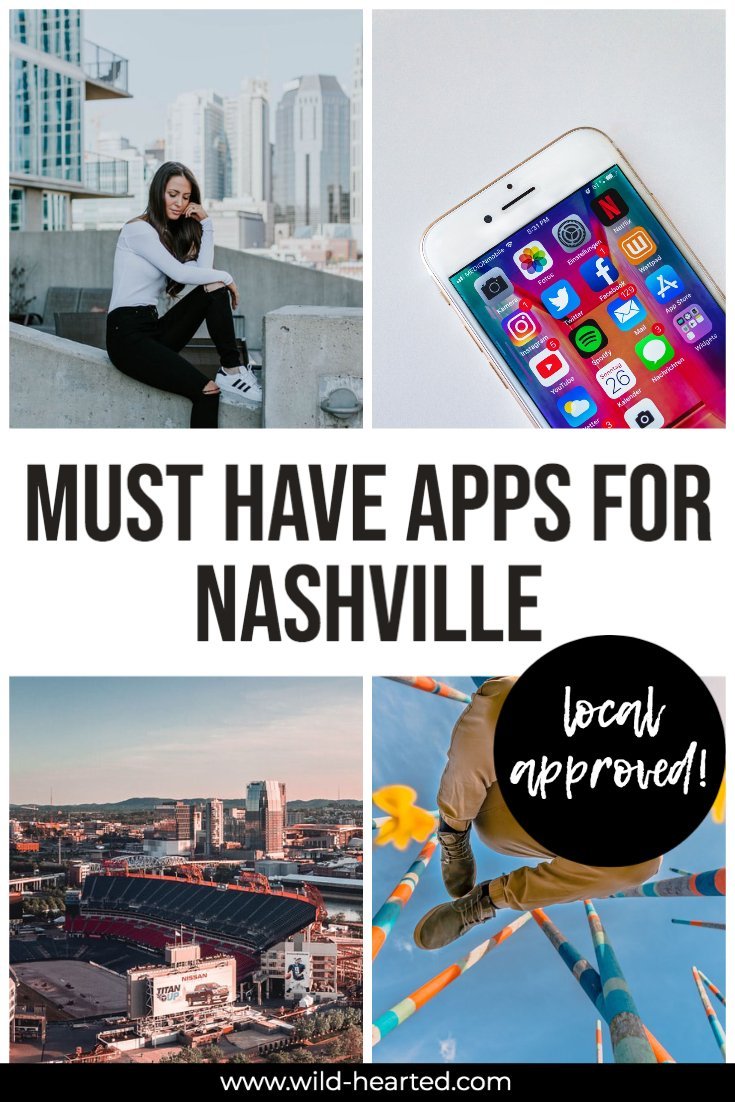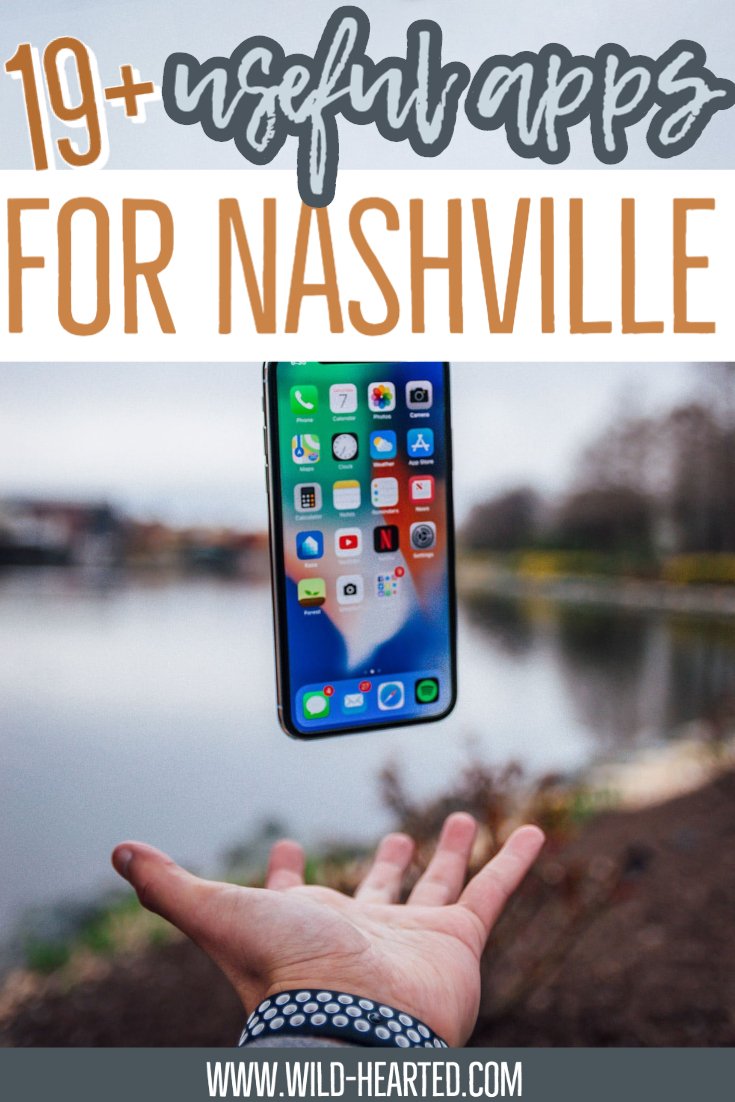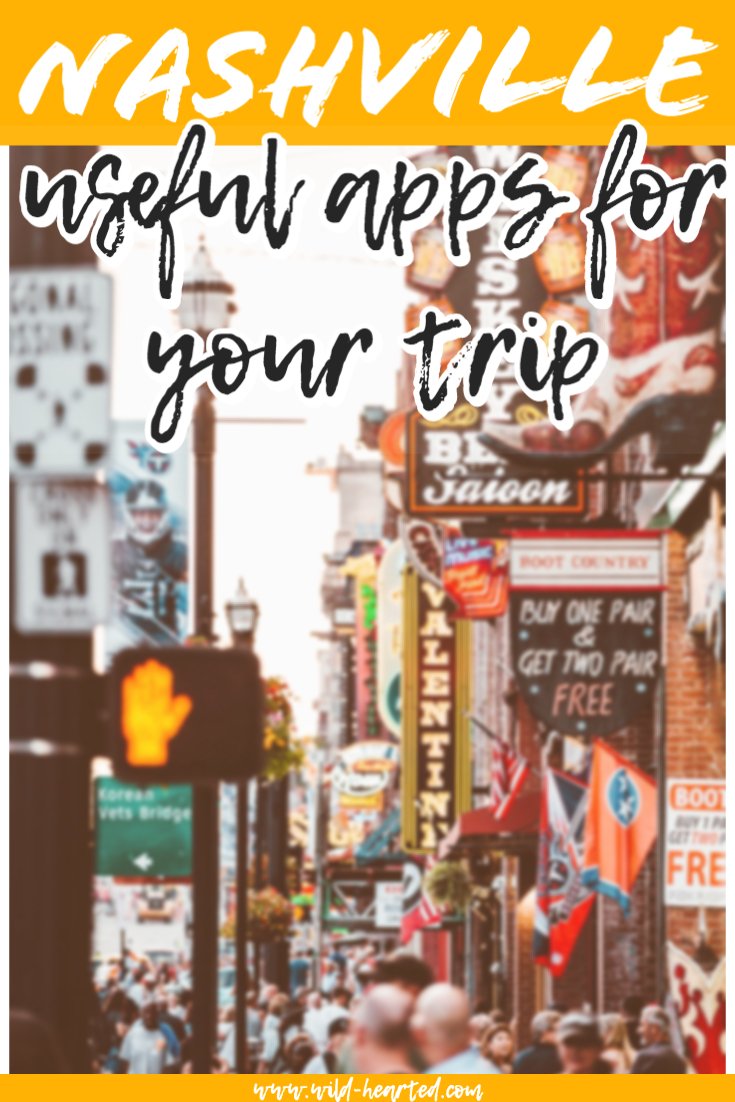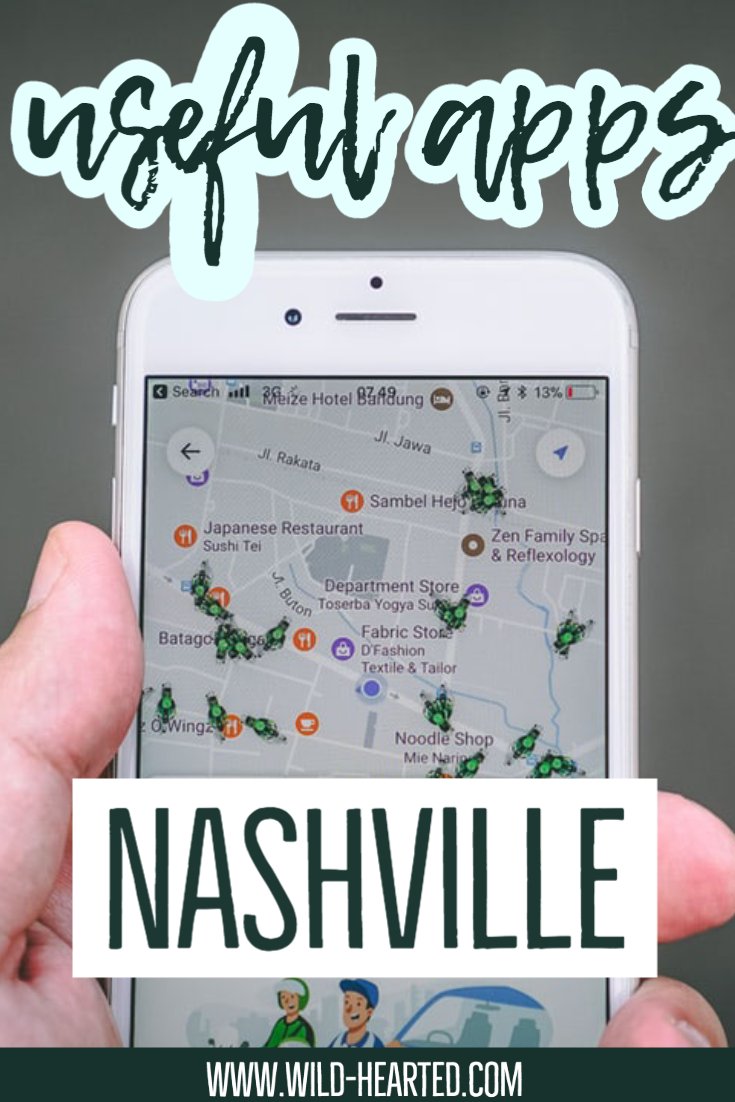 Latest posts by Ashley Hubbard
(see all)