This post may contain affiliate links, meaning if you book or buy something through one of these links, I may earn a small commission (at no extra cost to you!). Please see my disclosure.
I Went to the Maeklong Train Market
(but, the train didn't)
If Thailand is lacking anything, it's definitely not markets. You can find markets almost anywhere and for almost anything. There is only one place you're going to find a market that is literally set on the train tracks – train tracks that are still in use. Within minutes (or even seconds) the vendors pull down the umbrellas, move their merchandise and move out of the way of the train. After the train passes, they put everything back the way it was and if you weren't watching or heard the train, you would never know it happened. And, they do this several times a day.
I had known about this market for a long time and it was probably the one I was most looking forward to seeing. Being about an hour and a half outside of Bangkok, it isn't just as simple as visiting some of the other markets that are within the city. So, I got up bright and early, hopped on a bus, got there, walked around, took pictures and then got in a safe place but close to the tracks.
I waited and waited….
Problem was, the train didn't come….
I eventually was informed it wasn't coming today because of some flooding issues (at least, I think that's what I was informed of). That was a huge rain on my parade for sure.
But, regardless, things don't always go as planned and you have to make the most of them. The Maeklong Train Market is still one to see even if the train doesn't come.
You can find just about anything here including fresh seafood (doesn't get much fresher than alive),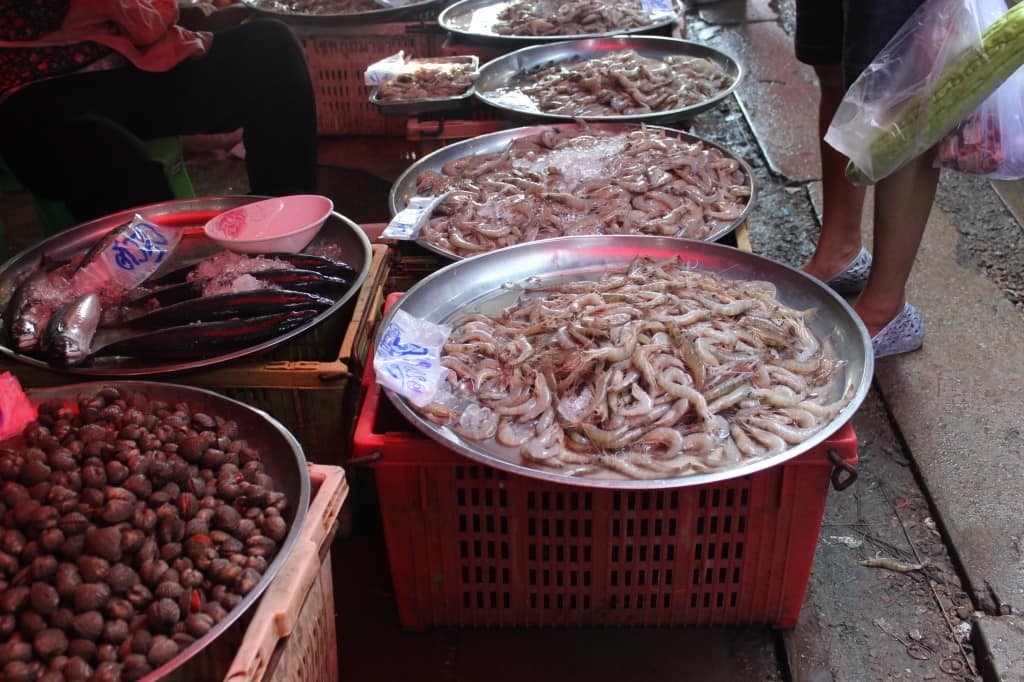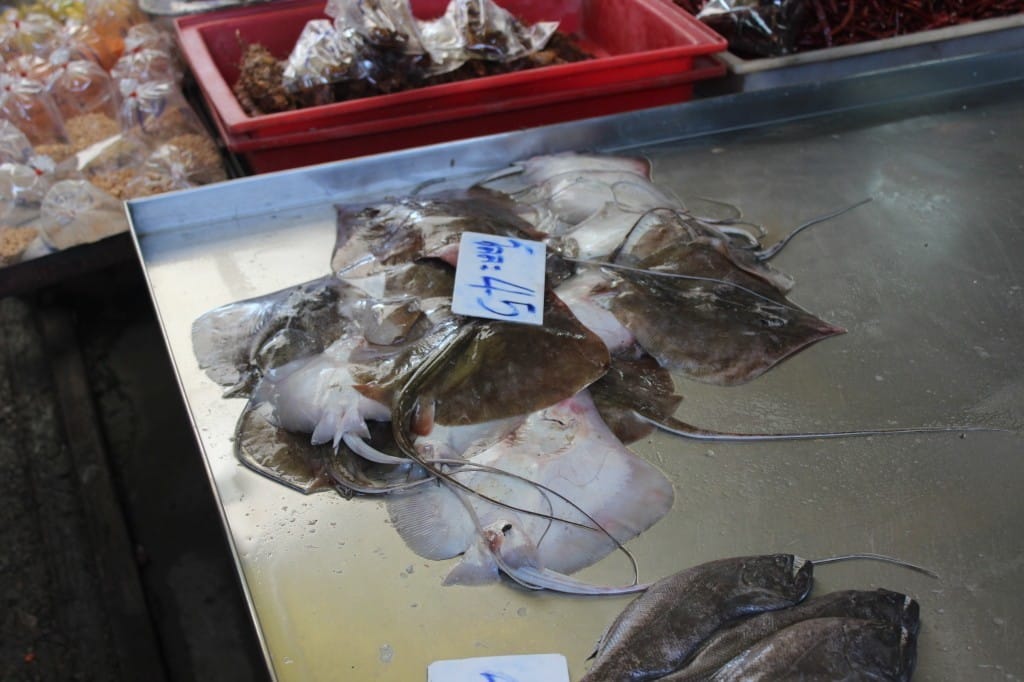 fruits and veggies,
shrimp in all sizes,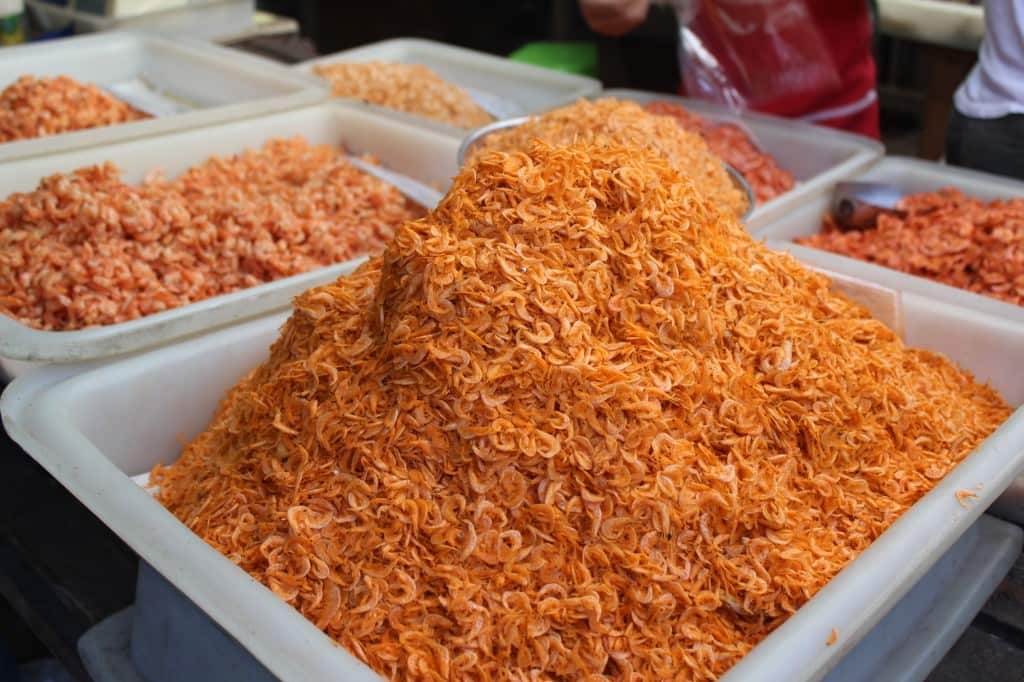 herbs and spices,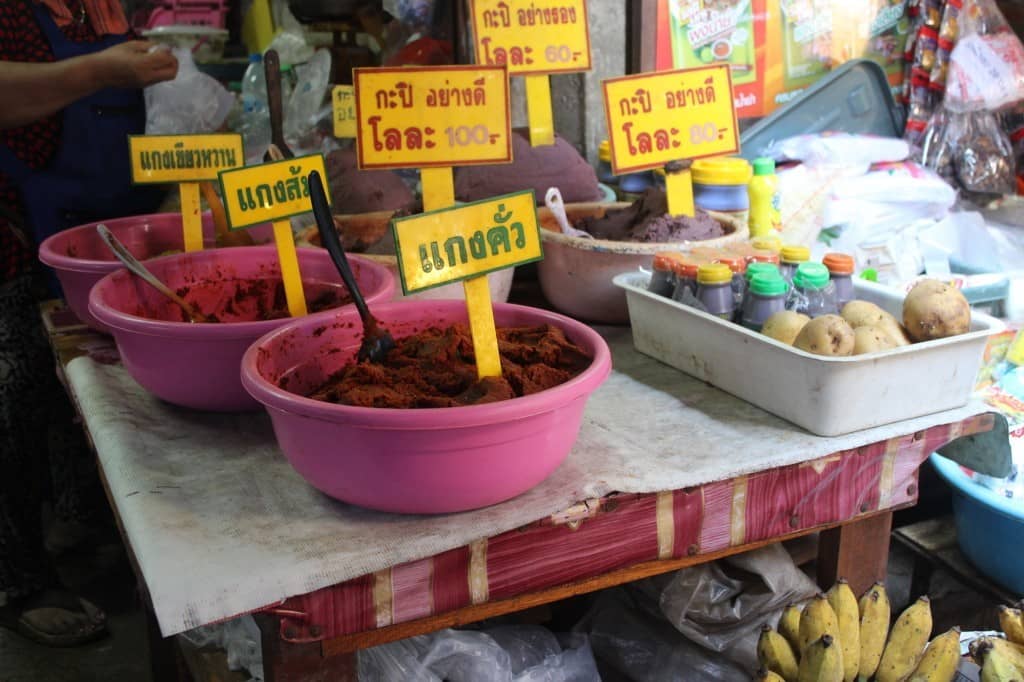 fresh flowers,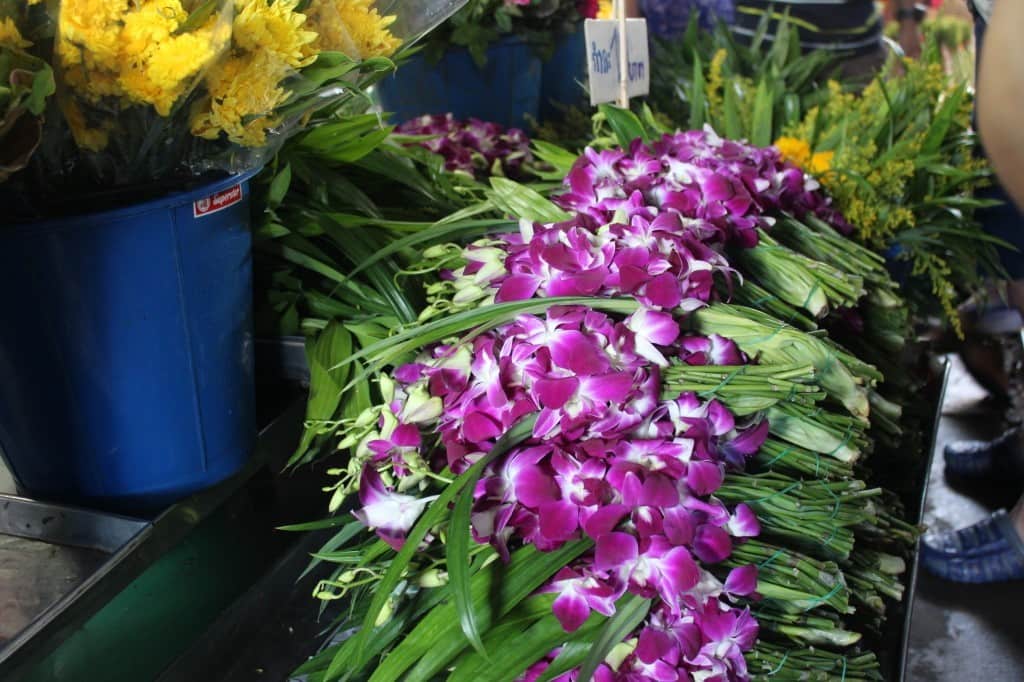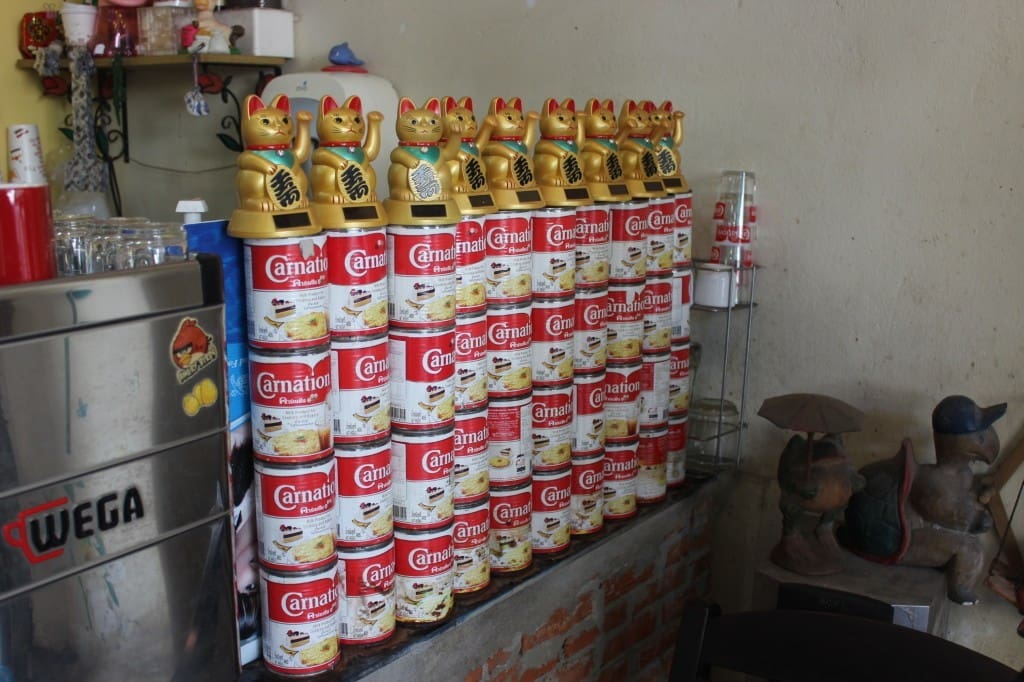 The market was larger than I expected – it goes well beyond just the tracks and has a large indoor area. While I was truly bummed the train didn't come, I am glad I got to see such an interesting market.
Have you ever been to the Maeklong Train Market?
Essential Info:
You can get here a few different ways :
Hire a cab (costly)
Take an organized tour (Canary Travel is one and they will pick you up from your hotel) 650Baht ($20) for floating market and train market.
Take mini-bus from Victory Monument (around 70 Baht)
Latest posts by Ashley Hubbard
(see all)